Alaska

Discover the Last Frontier of true wild beauty while you hike, helicopter, drive or sail to your perfect elopement location!
The ultimate guide to planning an elopement in Alaska
There is no place like Alaska! I don't say those words lightly either. 20 plus years of travels and no place has captured my heart and will capture yours like the raw and untouched beauty of our 49th state. Sure you could elope in places like Olympic National Park or even Yosemite, which are both just as beautiful. 
But trust me as an Alaska elopement photographer when I say that you'll be hard pressed to find a day that those places won't be constantly crawling with tourists with you being desperate to find some peace and quiet and you won't have to constantly bug park rangers to get a permit. If you can even snag one! 
But with Alaska, you could go elope among the mountain peaks and be completely alone (plus us and maybe a helicopter pilot!?) while you say your handwritten vows. We are here to help you decide location, time of year, and what all you will need in order to make this adventure into marriage a beautiful and wild memory!
Let's get you two married!...but where to go??
I have a blog that is more detailed about these locations, check it out here.
But here is my favorite top 10 places to elope in Alaska, click on name to explore more!
All the details of how to elope in Alaska
Questions to ask before making it official
Do you need an officiant? Your friend or family member can do it if you prefer to not find an officiant. They would need go apply here: Marriage Commissioner Information A little known fact, I can even sign as I am ordained!
Do you need any witnesses? Two actually! Jesse can be one (if you have video done) otherwise it can be friends, family or even strangers (done that before!) 
All states have different rules for getting a marriage license. In Juneau and Anchorage, marriage licenses are issued by the Alaska State Vital Records Section I would start there and depending on where exactly you were wanting to go might determine where you have to get your license.
How much does it cost? Currently is $60, and you can download the PDF here. Also, like most marriage licenses, there is a 3 day waiting period (valid for 90 days), and you will also need your ID and also your birth certificate. If you are mailing your application, you'll have to have what is called a Notary Public to witness it before you send it off.  So some hoop jumping to get you married, but all in all not that hard.
Don't forget the permit! In many different state and national parks you may need a Special Use Permit to get married there. Depending if you want to get married in a state or national park like Denali you have to go through the National Park Service. They can range from $0-$200+ Once you have decided where in Alaska you want to elope we can find out if one is needed.
Location, Location, Location...
Let's get it out of the way, Alaska is freaking stunning no matter where you go. And as an Alaskan photographer, anywhere and everywhere is a must see in my opinion! But maybe there are certain aspects to your elopement that you want to include. 
If you want bears and wildlife, then Katmai or Gates of the Arctic is the place to go. If you are wanting coastline and to maybe charter a boat to see some sea life (Orcas, otters, birds), then head on down to Homer or Seward. But if giant glaciers and water so blue you could swear it was poured straight from a bottle of Gatorade, then head to Knik Glacier, Eklutna Lake or Salmon Glacier. 
But if you just want to be alone in the mountains surrounded by wild flowers, head to Hatcher Pass. All of these places are accessible certain times of the year. Summer of course all will be open. But one thing that you should take into consideration…
Whether or not to think of the weather...
If you are a badass brave soul and you want to get married in the winter time then I salute you and your crazy courage! But if you are more wanting a shoulder season (April, May, September or October) then you can likely count on it being colder and more rainy. You'll also be less likely to see any wildlife except maybe a moose. 
Those things are everywhere and are HUGE so be careful when you drive! I wish I could say that summer time was the exception and it will be sunny and warm, and it is. But it's also not something you can really count on here. Every summer is different and even as I write this in August (middle of summer!) the forecast is rain all over the state. 
Which, if you're coming from anywhere south of the Washington state, I'm sure the cooler temps will be very welcomed! But on the flip side, I have seen it hit 90 degrees in Anchorage! So the weather is about as temperamental as a 6 month old puppy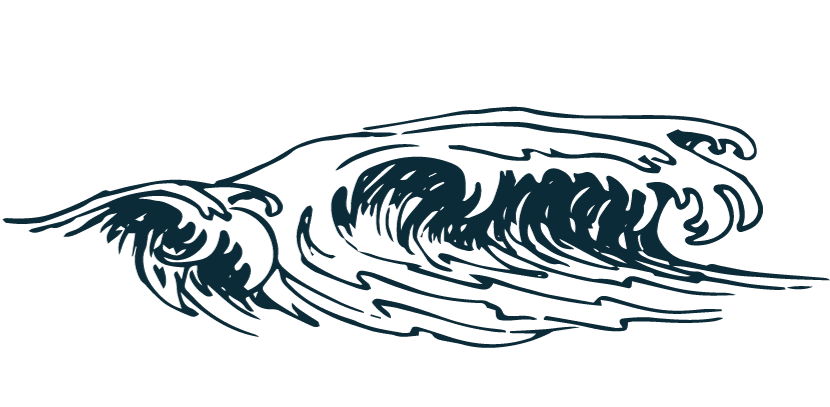 Kim (photography) and Jesse (videography) are truly talented, genuinely dedicated individuals. Kim and Jesse did a great job communicating and working with us for dates, of checking the location out, picking some great spots, and getting us through the day. They are absolutely professional but also truly cool/sweet people to spend the day with. My *new* husband and I are both fell in love with their editing style and the other work of theirs we found online before we reached out to them, and would definitely encourage you to work with them both - you will NOT be disappointed!
I can't even begin to try and express how thankful my fiancé Mikey and I are for both Kim and Jesse. They are with out a doubt AMAZING at what they do. And I am thankful I was able to work with them both. We can not stop looking at our photos and video we got done by the both of them. From the bottom of our hearts thank you Kim and Jesse!
What can I even say? Unbelievable work.. seriously. Want to make every married couple you know wish they were engaged again? Just take a glimpse at Kim's instagram/gallery. ~instant envy~ And look, I know standing in front of a camera can be awkward, but TRUST that Kim and Jesse (her brilliant videographer husband) make you feel like close friends. My wife and I (LGBTQ) were so pleased to have found such open/loving people to share in our day(s) with us. Blessed to have found Kim and Jesse!!
I was thrilled that Kim was available to take our elopement photos, and believe me she did not disappoint! I had been following her on Instagram, she is very talented and skilled at what she does. When I started working with Kim she was an amazing resource in planning our elopement, I couldn't have done it without her help and recommendations. Her husband Jesse also started doing video, she asked us if we wanted to do one and I am so thankful that she did! It was forecasted and did end up raining all day long during our session, even so Erik and I were just happy to be getting married and thankful that Kim and Jesse were up for the adventure with us. The photos and video are stunning! They captured our love and happiness so beautifully. Since this was a very small elopement, the video was a wonderful add-on that we can now share with our family and friends. Kim and Jesse are a great duo, extremely personable, creative, flexible and absolutely wonderful at what they do! They exceeded our expectations and I cannot recommend them enough. We are so grateful for the photos and video that we now get to cherish forever.

If there is anything I can do to help you as an Alaska Elopement Photographer to make your day easier for you. It's hook you up with other vendors you might need to make your day complete and as uncomplicated as possible! With that being said, here are some of my favorite Alaska vendors that I have worked with or trust!
Alaska Adventure Elopements start at
$5000 photo only or $7500 w/video
(ALL TRAVEL EXPENSES INCLUDED)
If you're would like more info about how you can have me be there with you capturing your love story,
fill out the form below!