Info & Pricing

PICK YOUR PACKAGE, PICK YOUR ADVENTURE
Do you want to be alone with just your soon to be forever love, or do you want a few certain special individuals by your side?
Eloping is a whole different experience now!
Eloping is not what it once was. It's not "shot-gun" in order to hide something; it's not reckless, impulsive, or tacky. IN THE SIMPLEST OF TERMS AND IN THE MOST OBVIOUS WAY, AN ELOPEMENT IS ABOUT THE TWO PEOPLE THAT ARE MAKING THAT LIFE-LONG COMMITMENT, and NO ONE ELSE. NO UNWANTED DEBT, NO UNNECESSARY "STUFF"  THAT YOU DON'T REALLY CARE ABOUT. THE BEST PART ABOUT AN ELOPEMENT IS it's ONLY A FRACTION OF THE STRESS AND PRESSURE. THIS DAY IS ONLY ABOUT WHAT YOU WANT: LOVE, ADVENTURE, AND REALLY AMAZING PHOTOS TO REMEMBER IT BY. YOU GET TO DECIDE WHEN AND WHERE. MAYBE YOU ALWAYS WANTED TO GET MARRIED AT THE GRAND CANYON SO YOU CAN SCREAM "I DO!" together AND HEAR IT ECHO BACK. OR, MAKE THE TREK DOWN TO THE peaks OF PATAGONIA KNOWING IT'S JUST THE TWO OF YOU. You can even bring your squad to Ireland and say your vows over a Guinness. IT'S COMPLETELY UP TO YOU and how far your imagination can take you!
What if you want more than just the two of you there? elopement vs intimate wedding
IF YOU ARE HAVING A LARGE WEDDING (75+ GUESTS) MESSAGE ME FOR A CUSTOM PRICE QUOTE.
That is wonderful too! As long as the main focus is on the two of you, I have seen intimate weddings up to 50 people. The intimacy, meaningfulness, and stress-free feeling is and should still be there.
Keep in mind that my prices are not determined by the amount of people you have to celebrate with you. As long as you're looking for a stress-free, wild, and adventurous wedding experience, I'd love to be a part of your day as your photographer .
What you should expect from me
Are you still a bit overwhelmed by the whole process? Thankfully you have me to help ease your mind and sort through it all. I can help you find any other vendors you need, like flowers, hair or makeup. I am always ready for any weather conditions. Think of me as your personal boy scout and tour guide, where my motto is "always be prepared!"
I always make sure I take you to the most perfect, beautiful, and safe locations. I don't want your dream wedding to be ruined because of something unexpected. Even if–*knock on wood*–the unexpected does happen, we will be ready to handle it.
For example, what if you want babies breath used in your bouquet or flower crown? Guess what? It's not allowed in Yosemite! I know, right?? I do my due diligence so you don't have to, because your wedding is just as important to me as it is to you.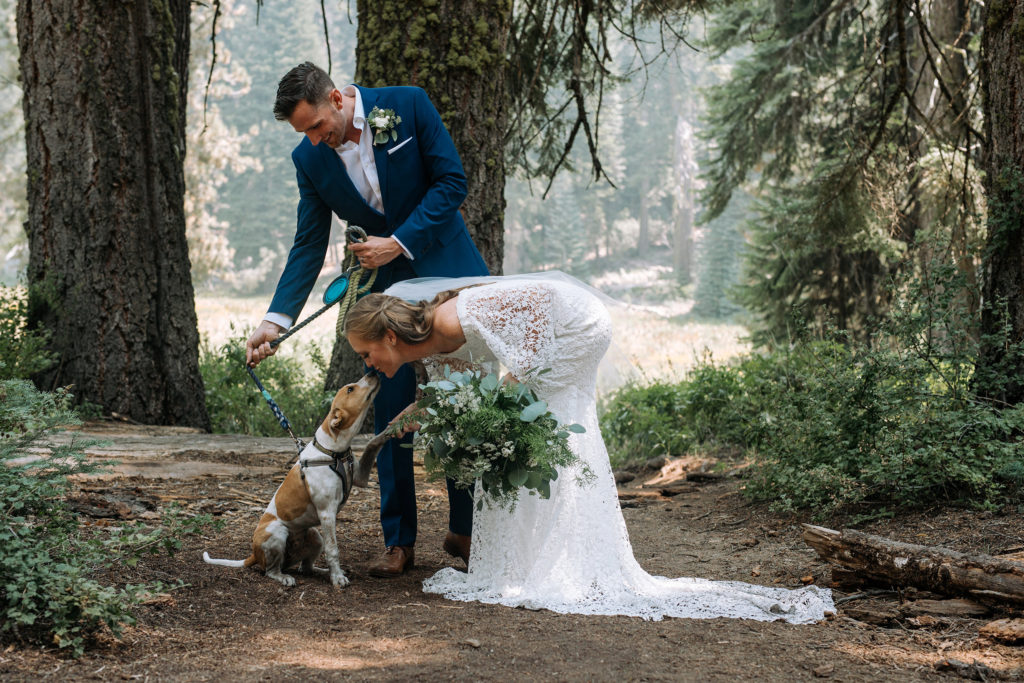 something you may not have thought about--
DO I need full-day coverage for an elopement or intimate wedding?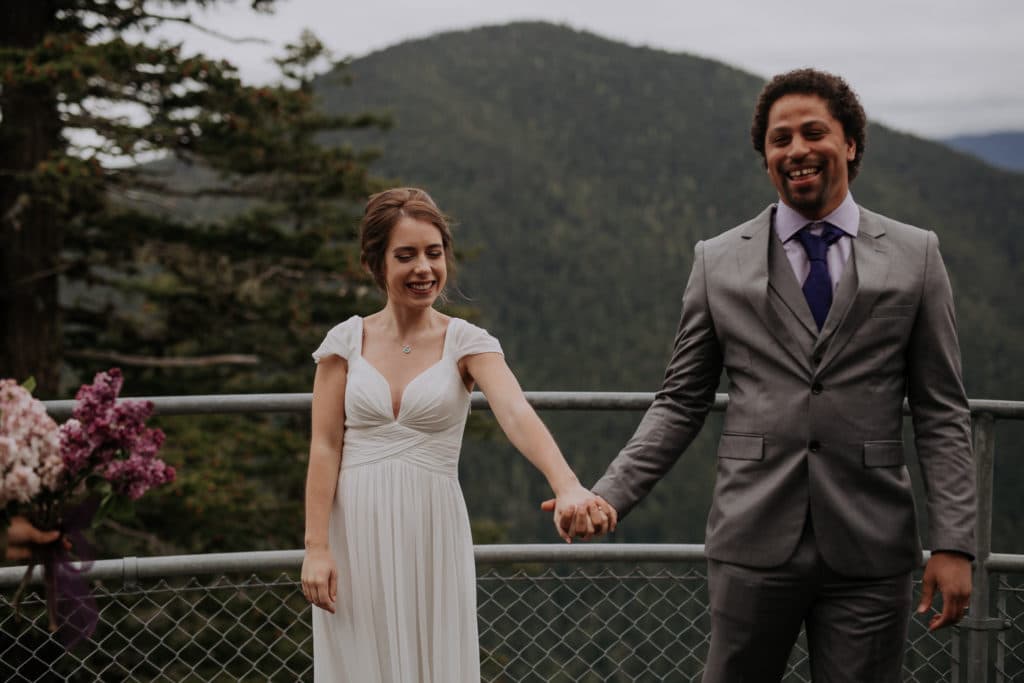 There is something to be said about having a photographer with you all day. As long as you can handle my awful dad-jokes and potty humor, it's the most stress-free way to get married. It gives you plenty of time, especially if we go for a long hike into the wilderness. The more time we have, the more relaxed and playful you are, and the more time I have to capture those real and unscripted moments that make up your day.
I want to be there in the morning when you're still sipping on your second mug of coffee, getting your hair and makeup done, and your other half is pacing around writing their vows or downloading youtube videos on how to tie a bow tie. I'll be there silently photographing while you interact with each other, trying not to cry (but you do anyway because, holy crap, you're getting married today!).
I don't make you reenact moments; I capture them as they come. I want you to feel like I got your whole love story from beginning to end. It's those in-between moments that you'll cherish the most. Go check out my blog to see more all-day love stories.
Adventure Elopement & Intimate Wedding Packages Destination ELOPEMENTS & INTIMATE WEDDINGS - Worldwide


All packages include:
Full day coverage
Sunrise to sunset, and beyond
Location Scouting and Planning
Pre-Planning and Vendor Selection
Online Gallery of Edited Images
Print Rights Release
10×15 album, 10 spreads
Instagram teasers 24-48 hours after
All travel expenses included
Jet set to anywhere in the world! My passport is packed, and I'm ready to find you the most amazing location for you to exchange your vows! Where are you thinking? The Cliffs of Moher? A waterfall in Iceland? Anywhere the wind blows, we shall go!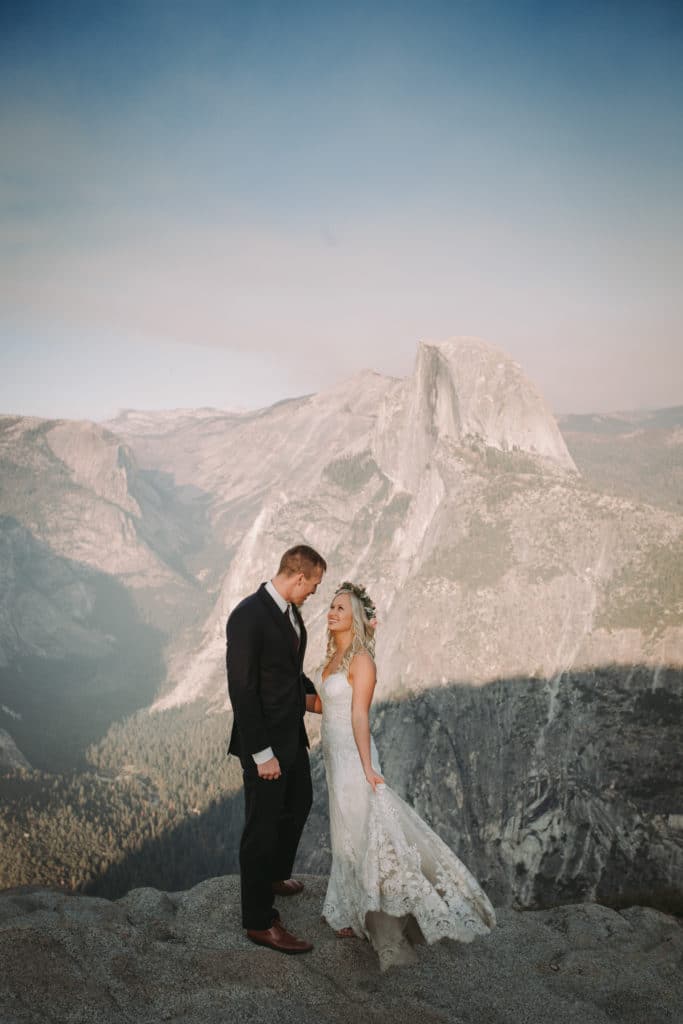 all DAy Elopements and intimate weddings - Anywhere in the U.S.

ALL PACKAGES INCLUDE:
All day Coverage
Sunrise to sunset, and beyond shoot
Location Scouting and Planning
Pre-Planning and Vendor Selection
Online Gallery of Edited Images
Print Rights Release
Instagram teasers 24-48 hours after
10×10 Album, 10 spreads
all travel expenses included
This is perfect for anyone who dreams of getting hitched in Yosemite, Alaska, Glacier National Park, Horseshoe Bend, or even the red rocks of Zion!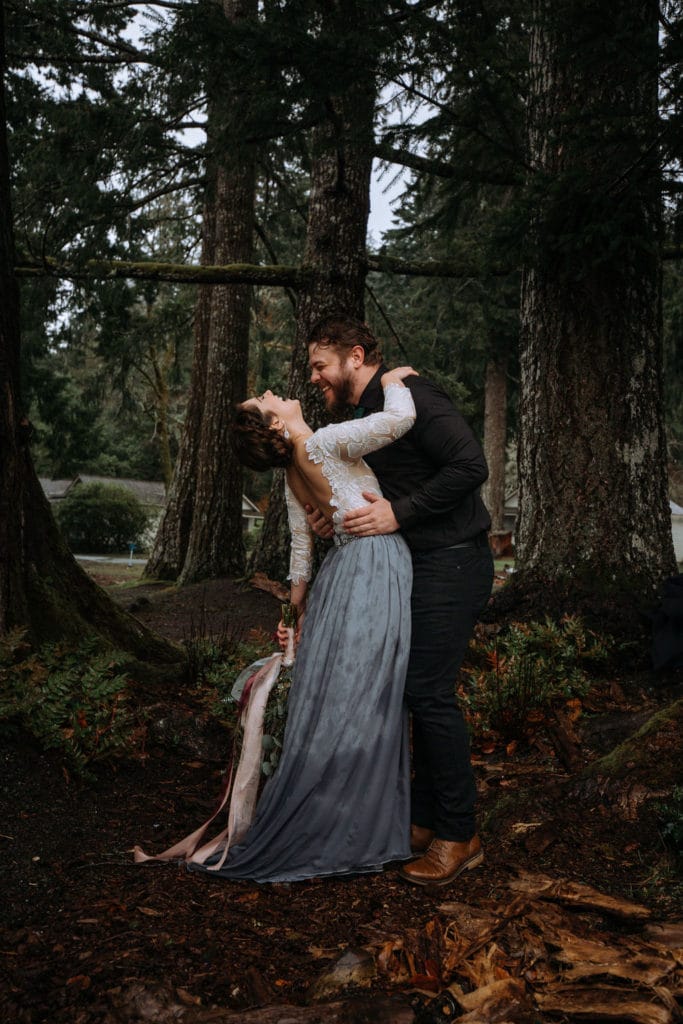 Pacific Northwest Elopements and intimate weddings

PACKAGE INCLUDE:
4+ hours of coverage
Location Scouting and Planning
Pre-Planning and Vendor Selection
Online Gallery of Edited Images
Print Rights Release
Instagram teasers 24-48 hours after
8×8 album, 10 spreads
All travel expenses inside Washington included
From the moss covered trees in the Olympic National Park, to the beaches of the Oregon coast, all the way to the Sawtooth mountains of Idaho, and everywhere in between: The Pacific Northwest is my home, and I know her beauty inside and out. 2 hours of coverage
Including hiking, picture taking, and adventuring
Online Gallery of Edited Images
Print Rights Release
Instagram teasers 24-48 hours after
This is for engagements, anniversaries, or just wild adventurous couples. May not be used for elopements; portraits only. 
Are you ready to start planning your adventure?