David & Breanna
A scenic beach elopement in Seabeck, WA.
"We enjoy going to the park and wanted to get married at a place that had special meaning for us."
That was the answer Breanne gave when asked why she and David picked the quaint and beautiful Scenic Beach State Park. It is such a sweet location. On the eastern side of the Hood Canal. With an absolutely stunning view of the Olympic mountains as it has a view of the back side of them. I grew up with the opposite view of those mountains. So when I go to Seabeck it is always a treat.
This is one of those places that not even some of the locals know about.  The location could not have possibly been more perfect.
Come along with us as we walk through the lush forest, walk on the rocky beach, and watch Breanne and David say "I do!" Thank you for watching!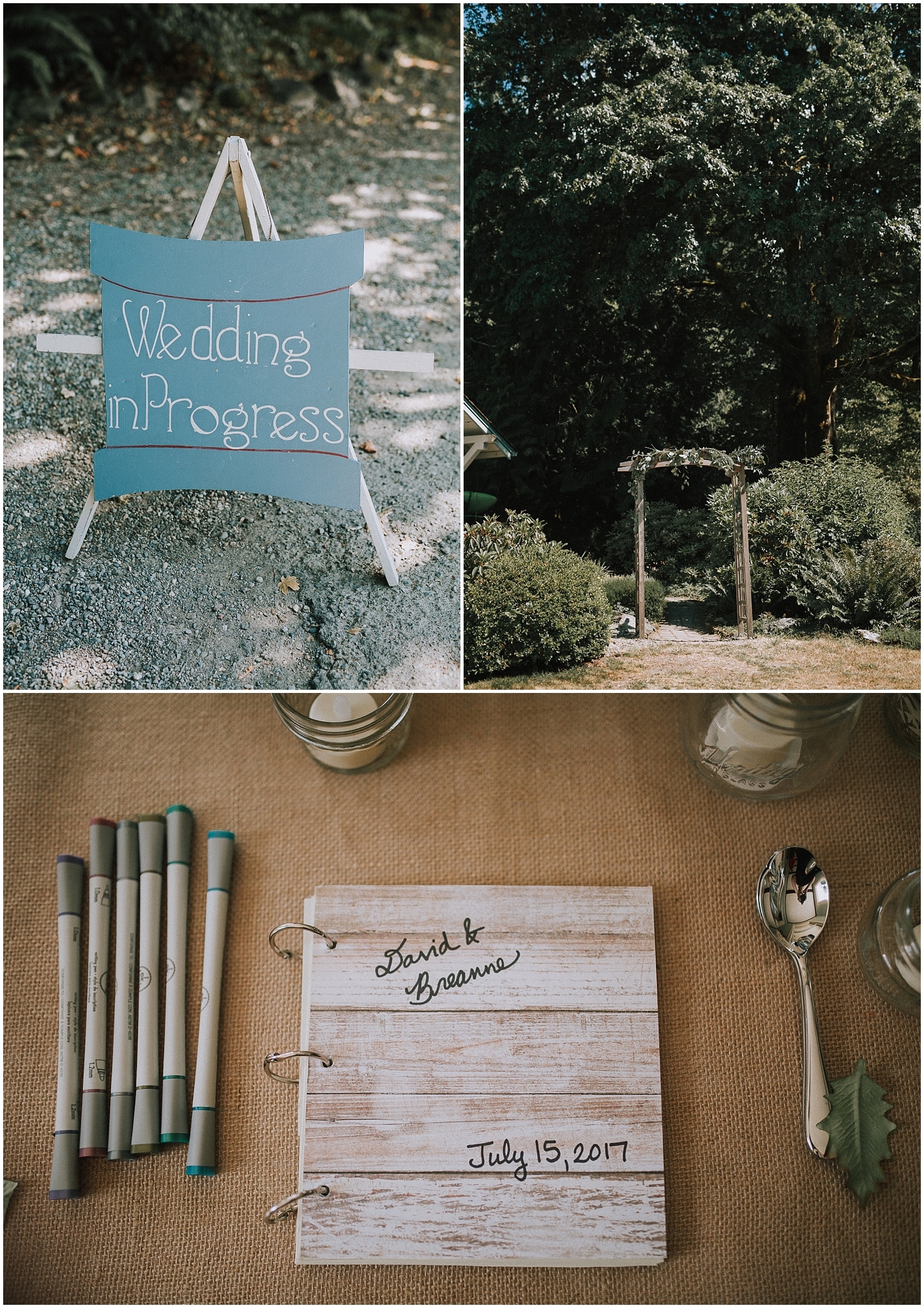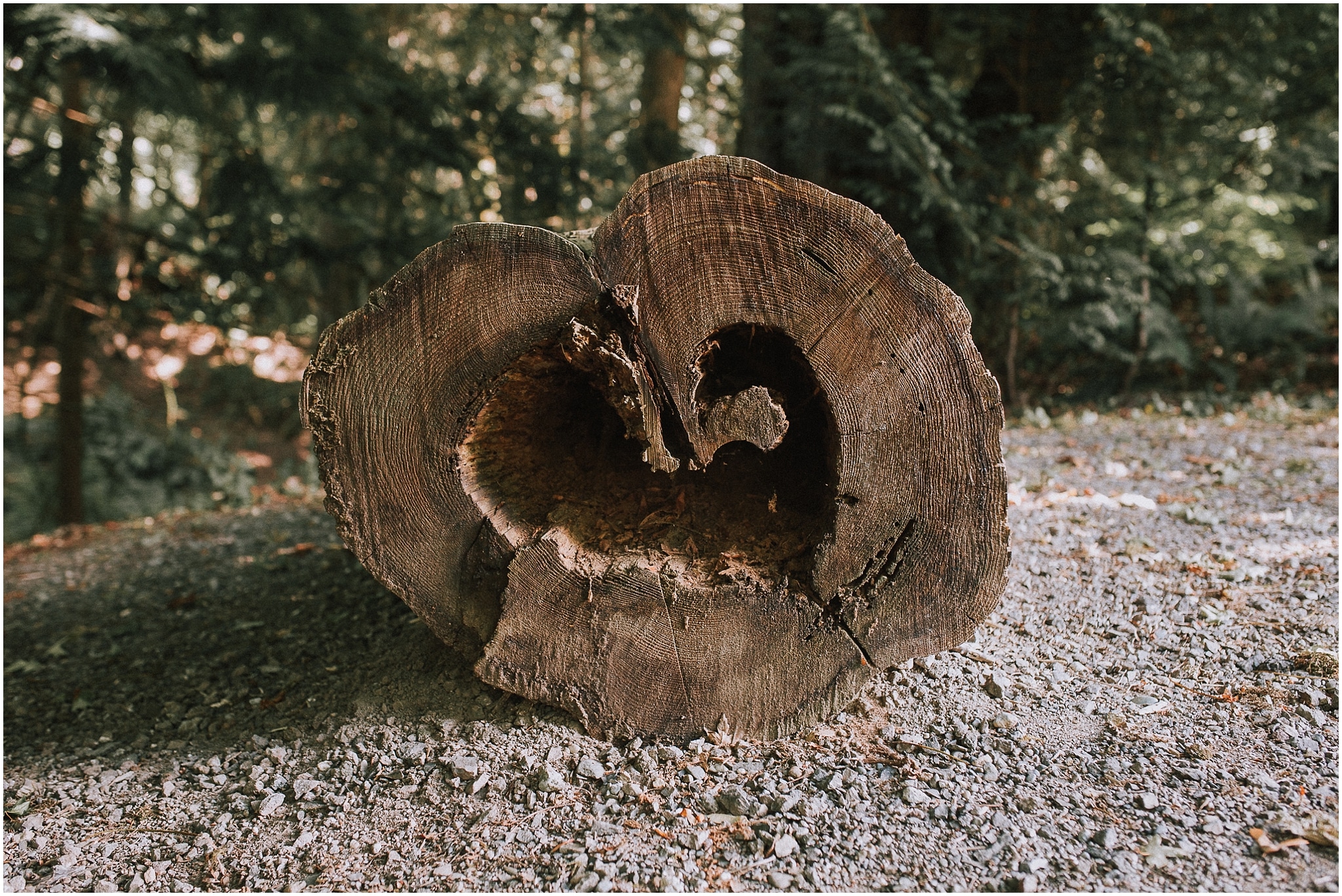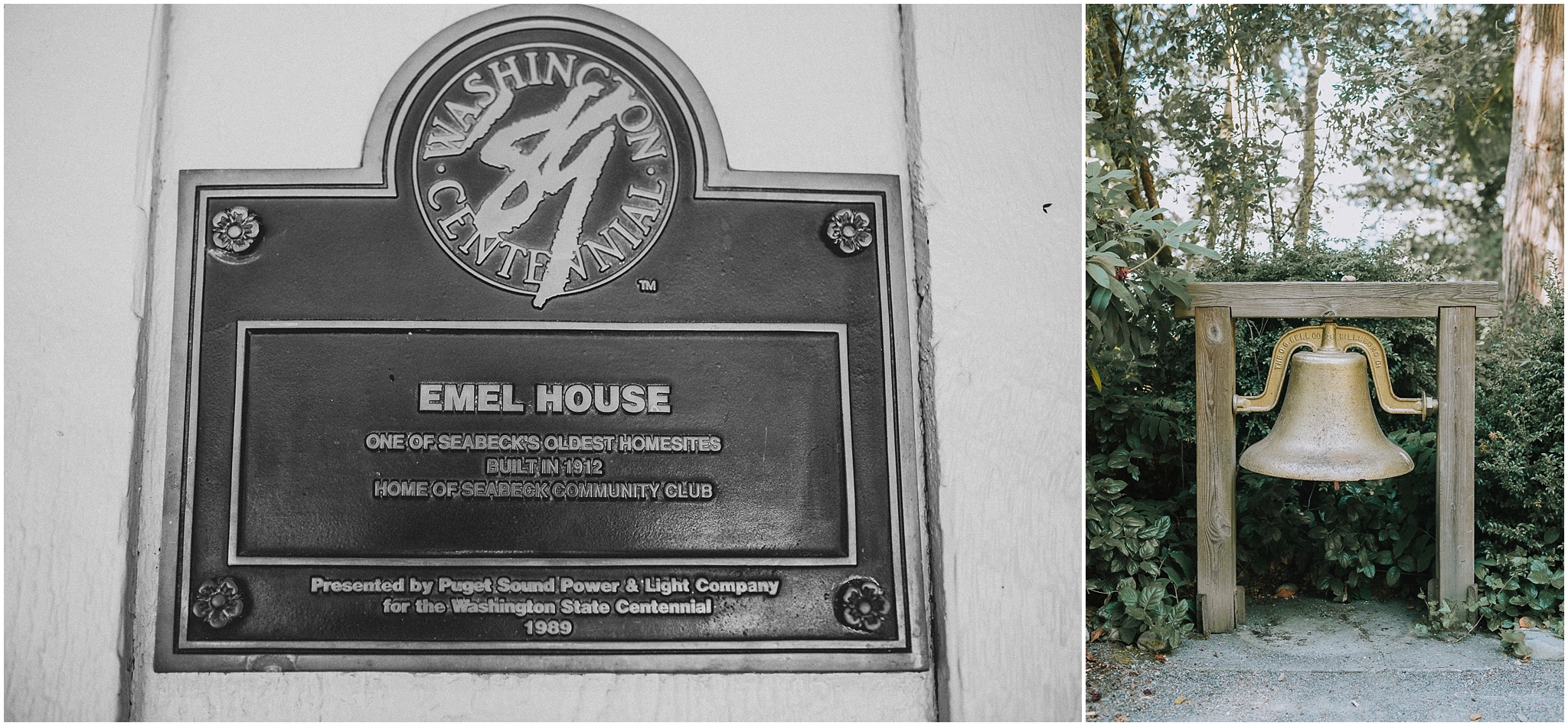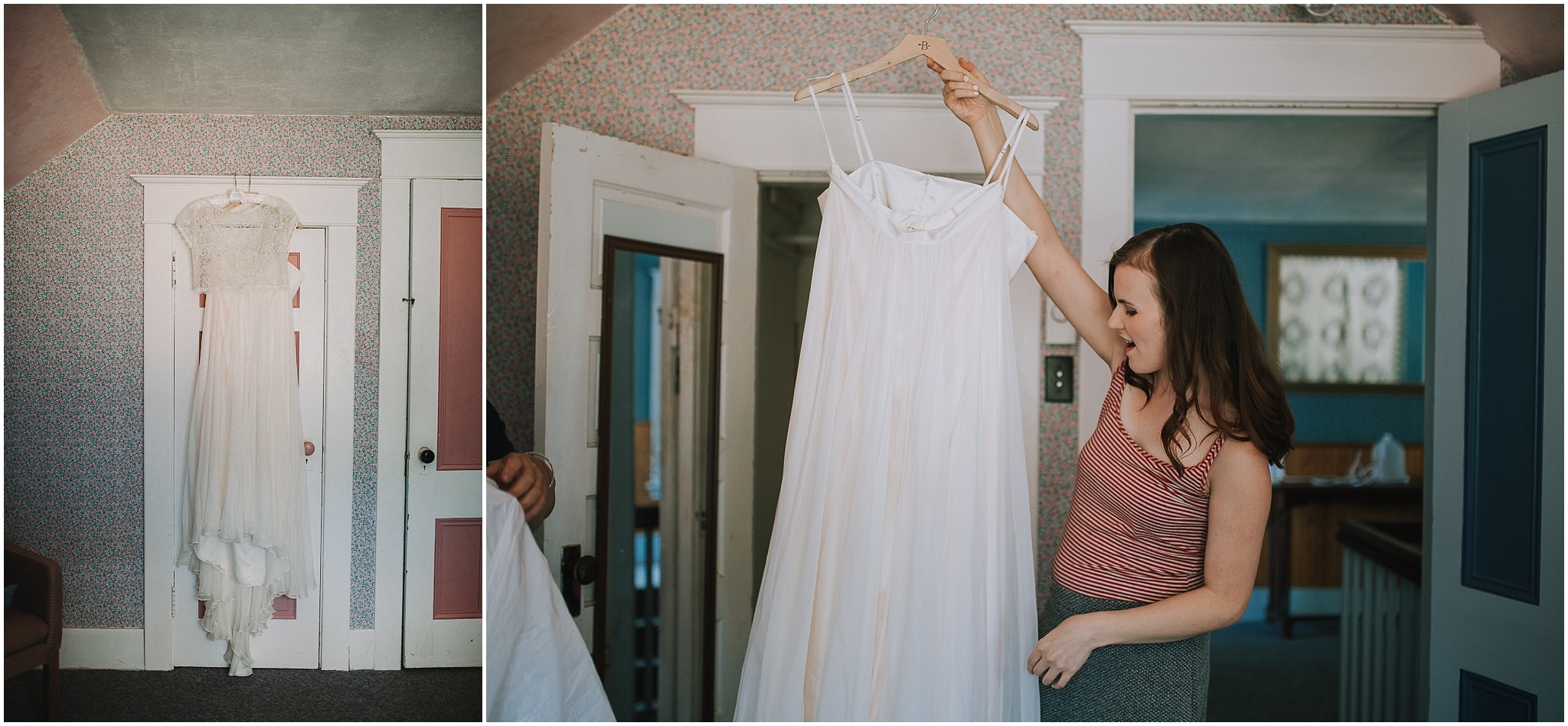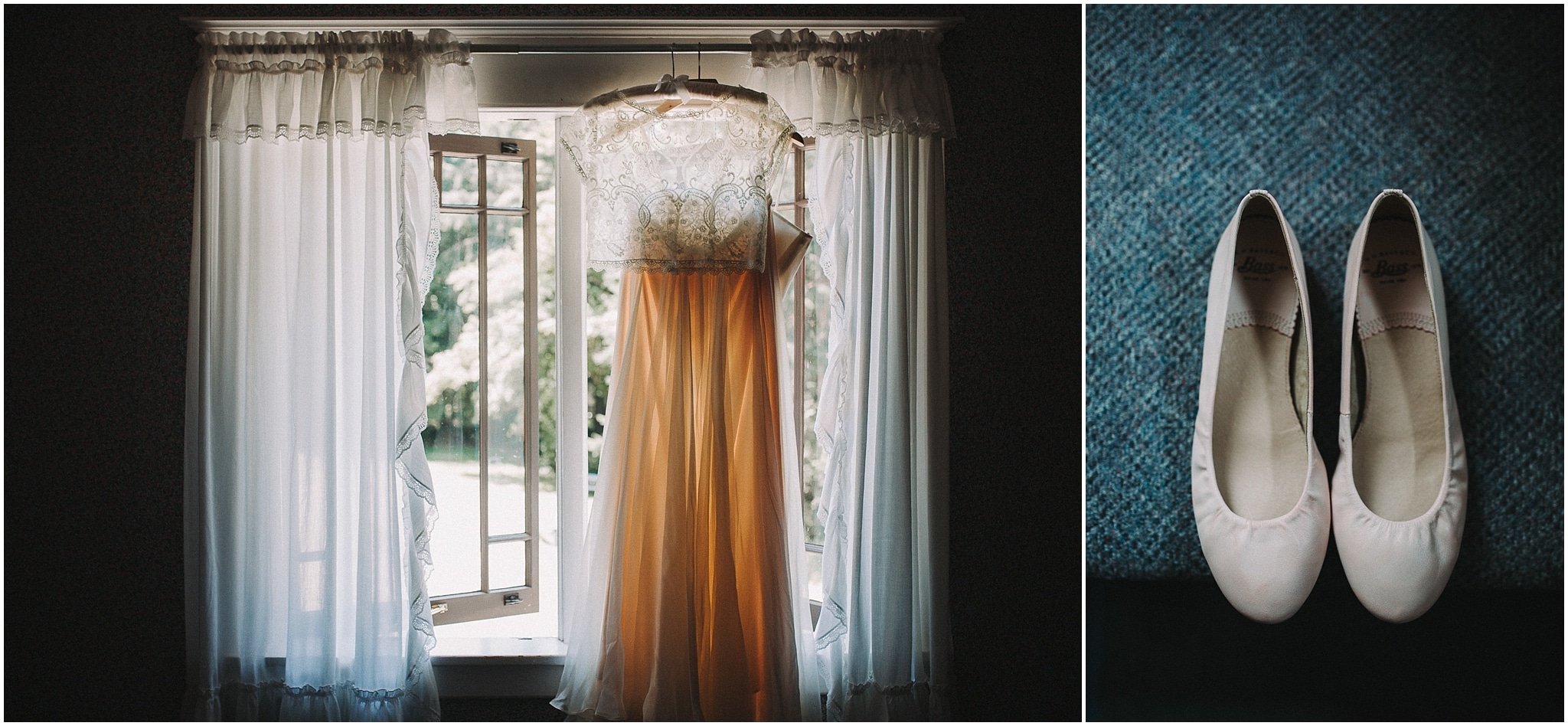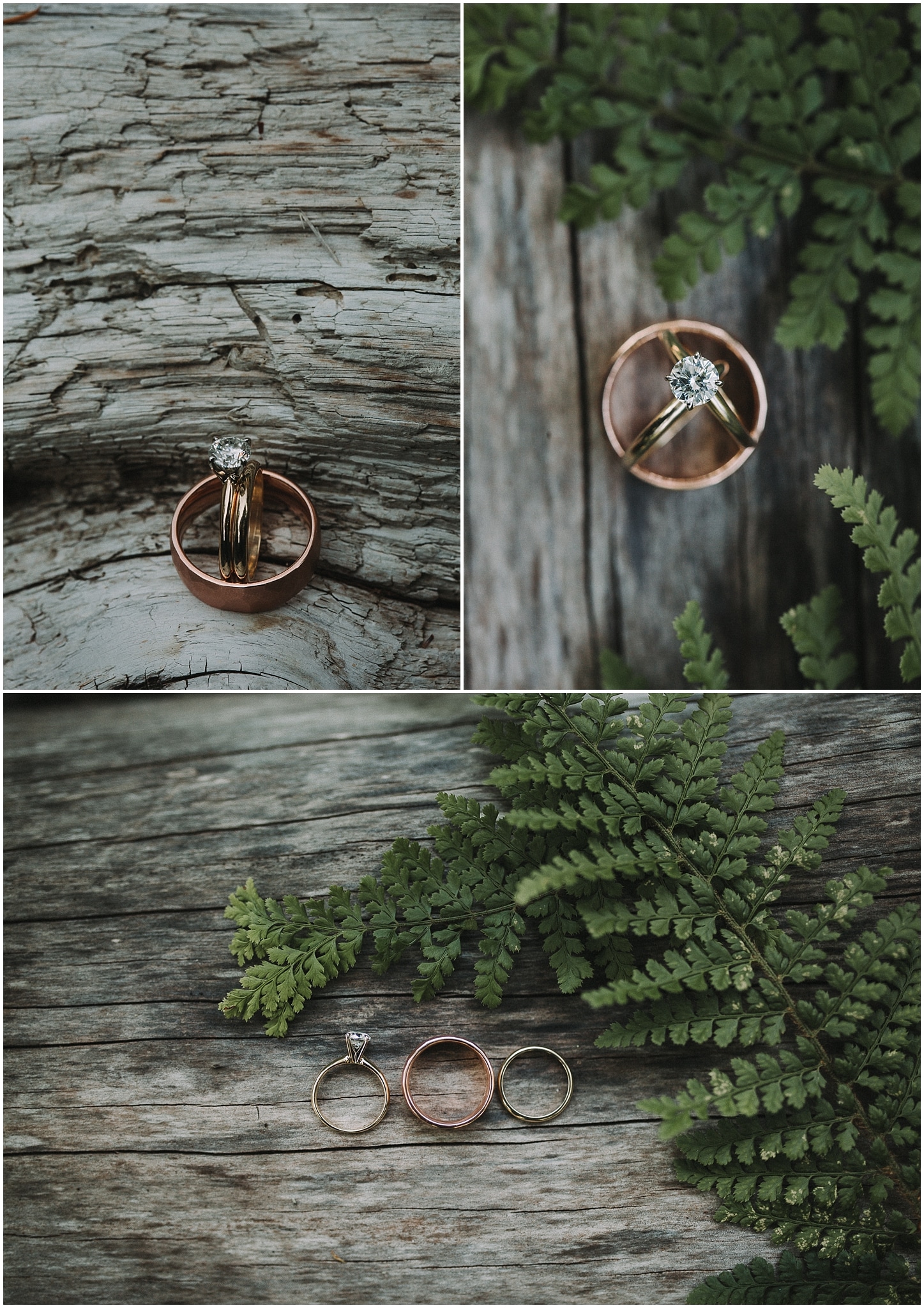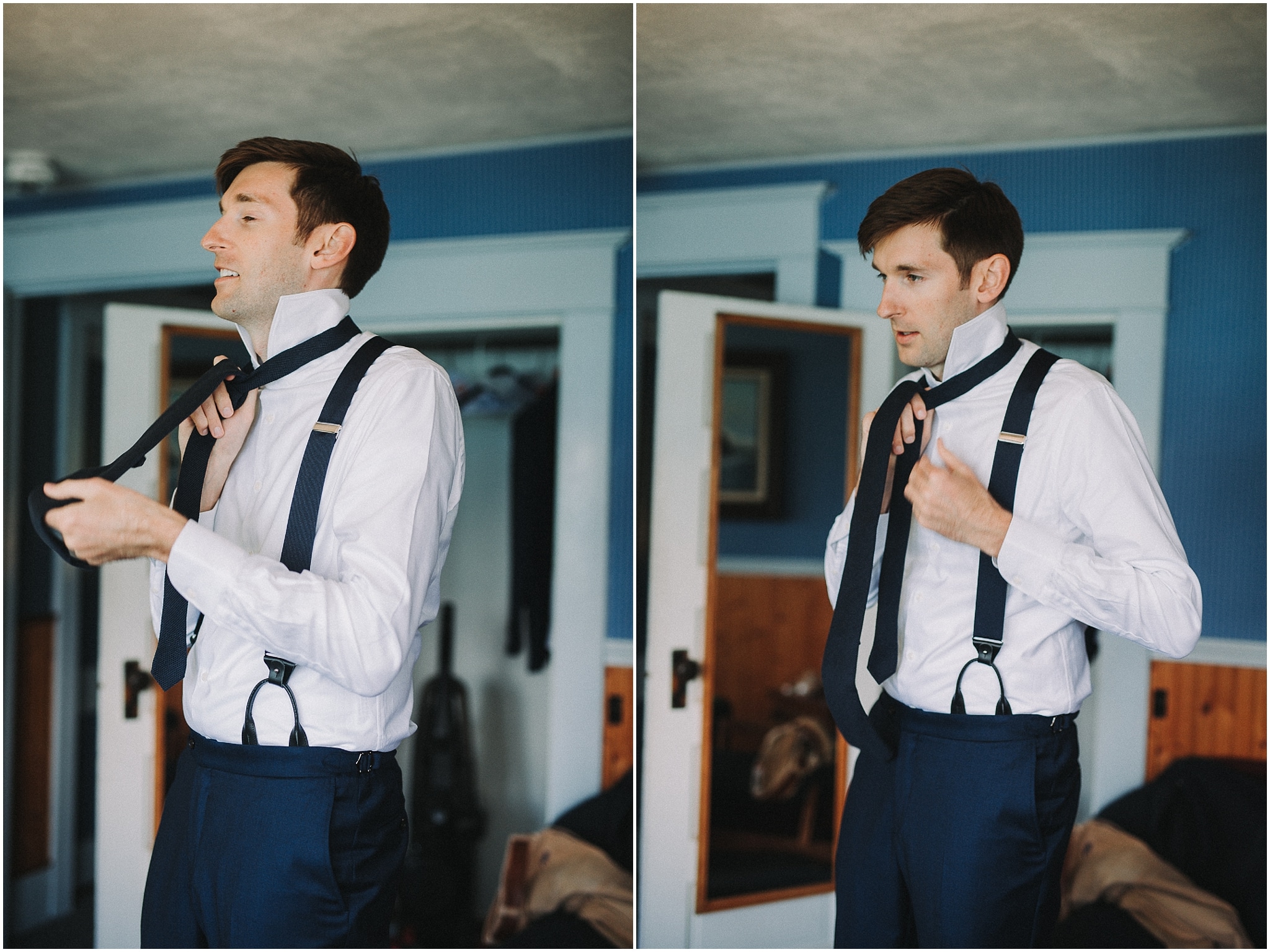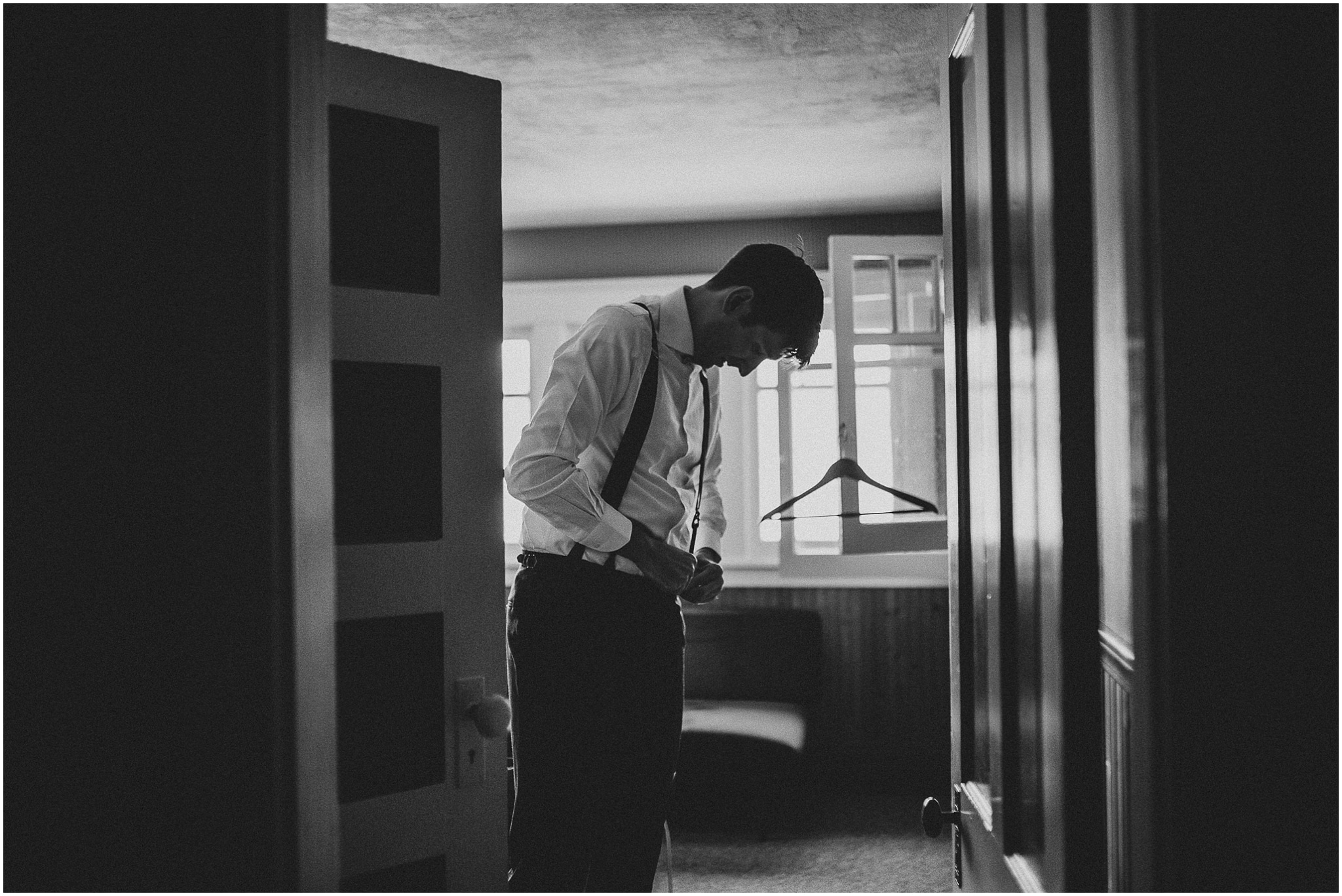 "David wore a handsome navy blue suit, which is amazing because most days he is super casual."
Which I can contest to this as this is his normal self, shown off in their adorable engagement photos. Both are all about the casual lifestyle, and I feel that on a personal level. Nothing better than being comfy and having fun. But on your wedding day, it's so nice to clean up and show off just how good you can look. David was the definition of dapper. Navy suits never go out of style and I am so glad that they are all the rage for most grooms now.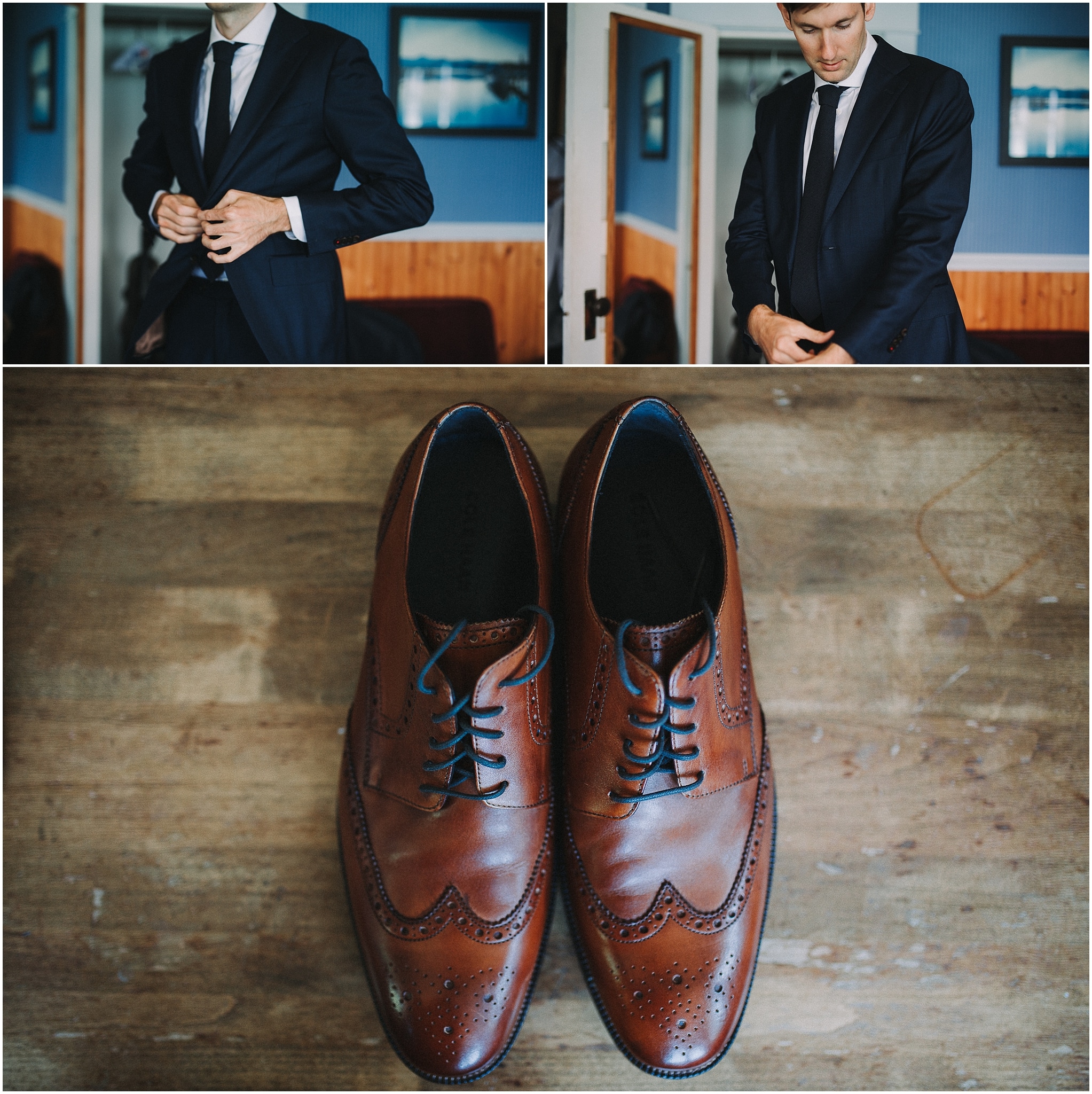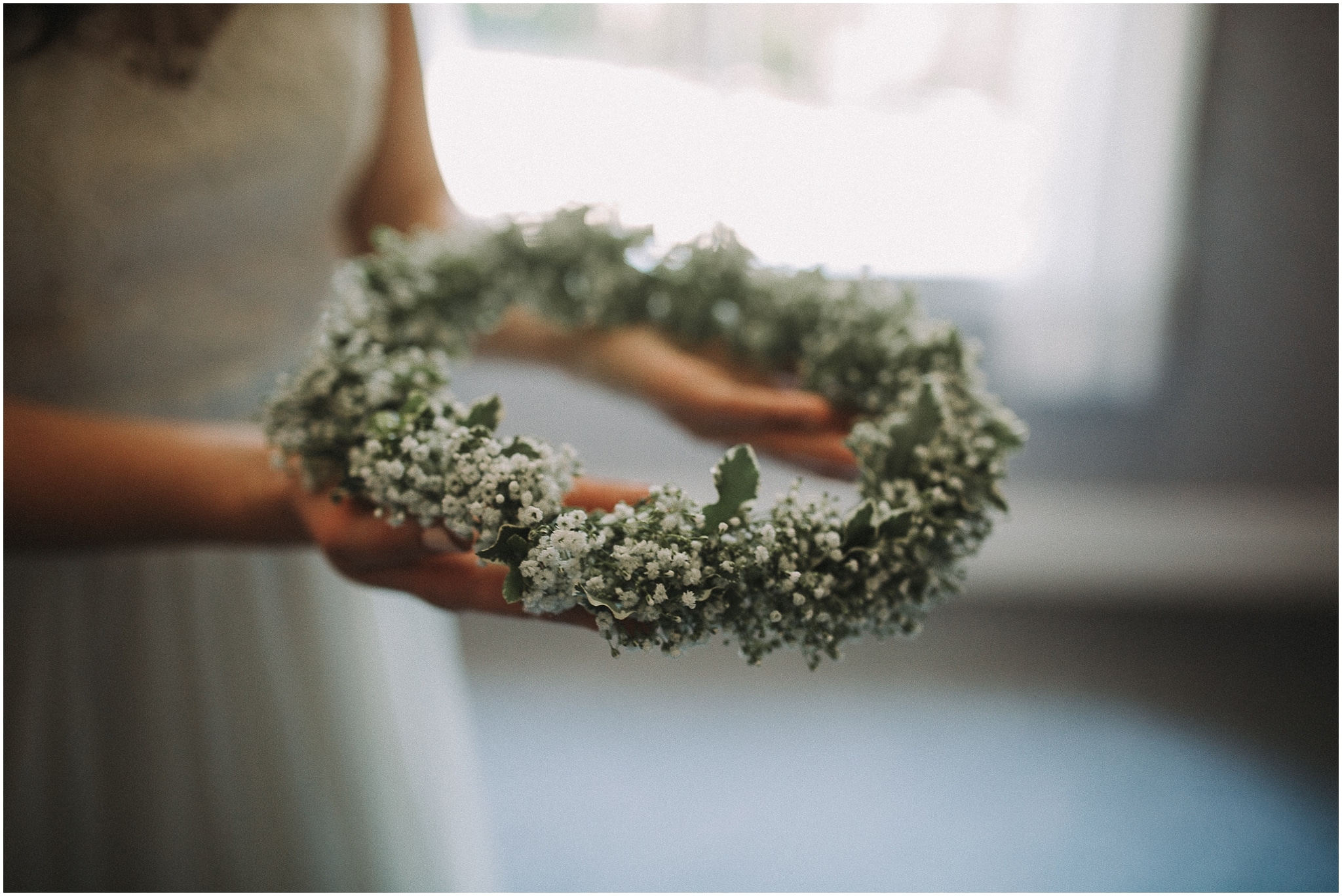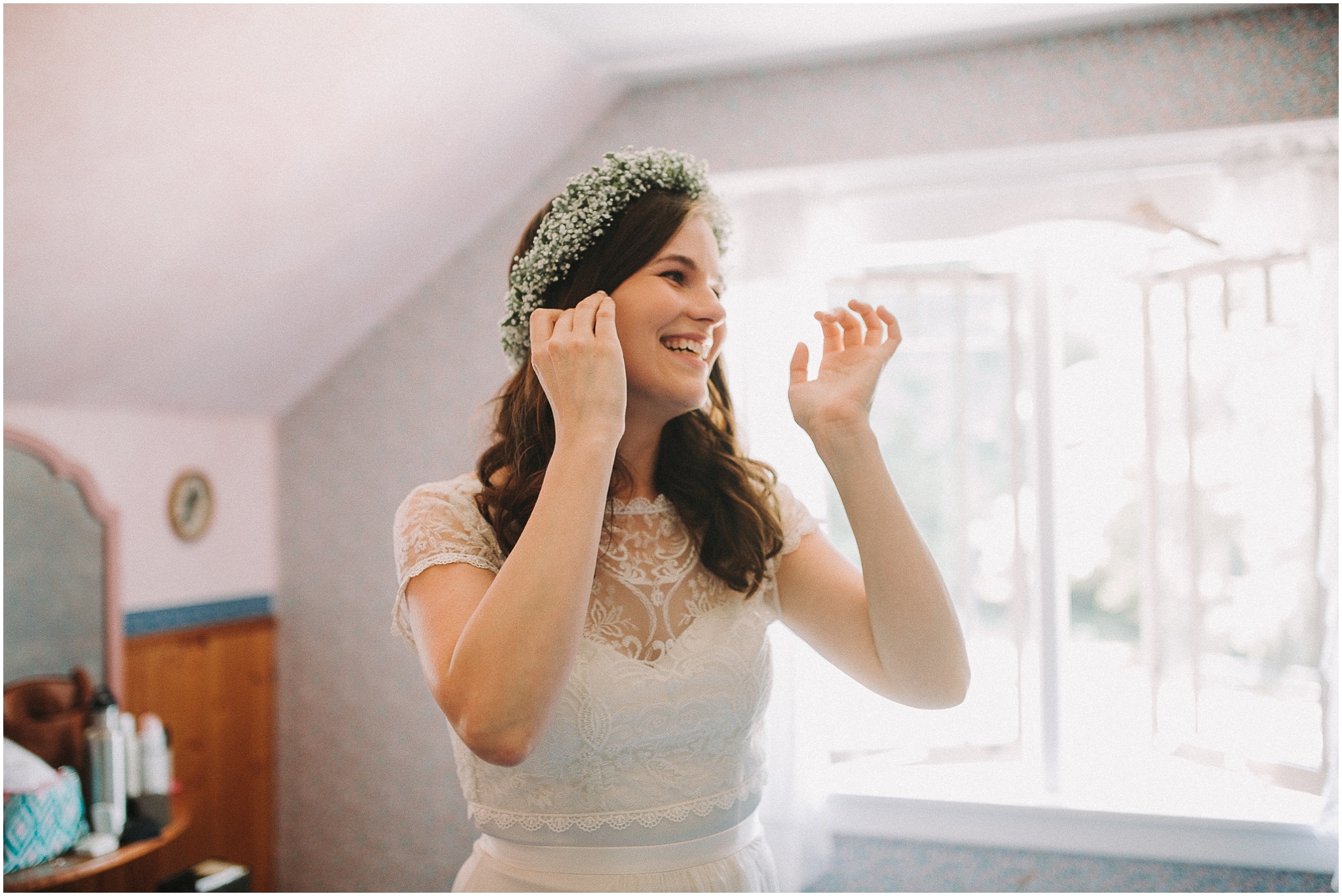 At first David and Breanne were not planning on having a first look, but I talked them into it. I mean after all, how dang adorable is this? We did keep it simple though and just did it in the hallway but it was absolutely perfect!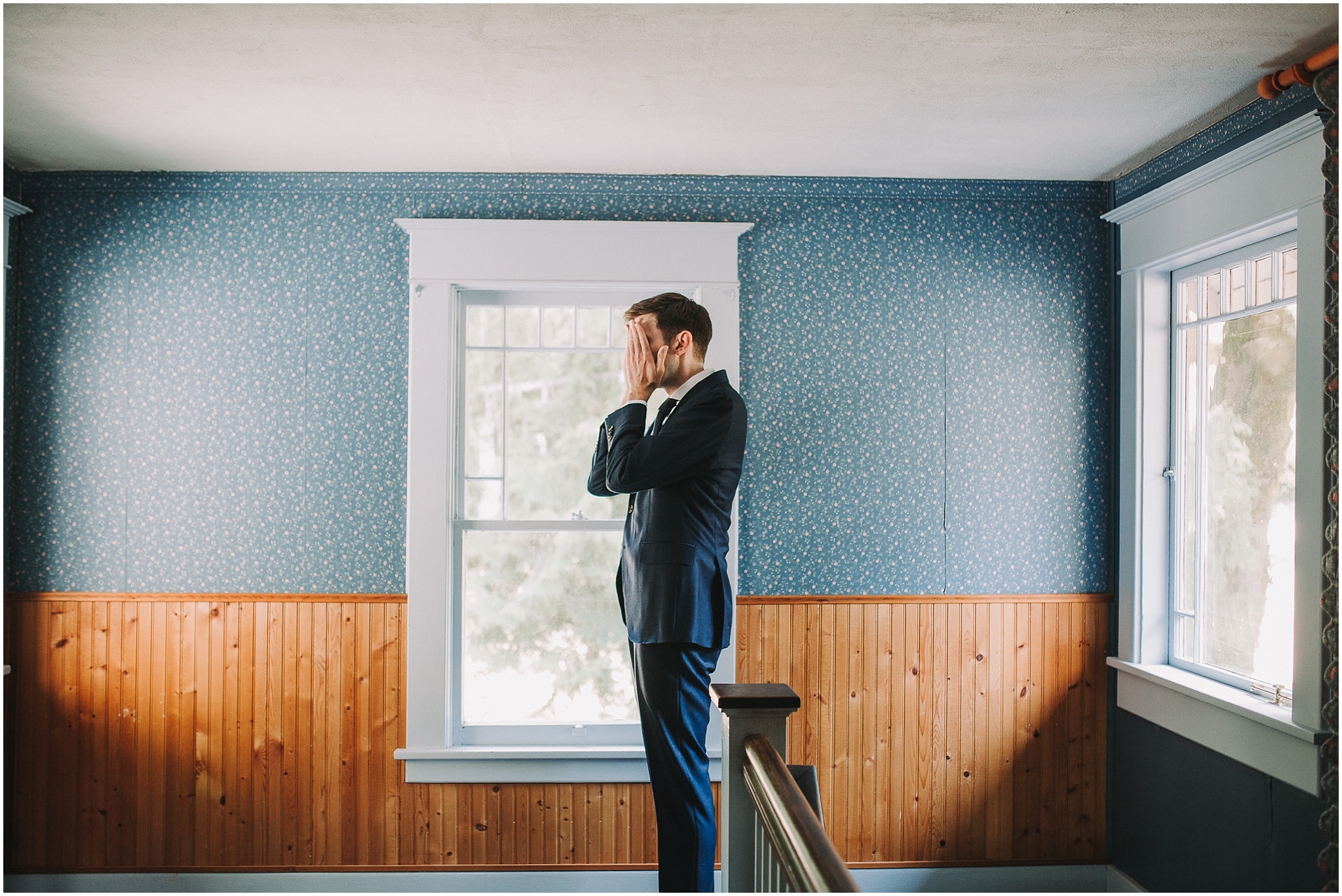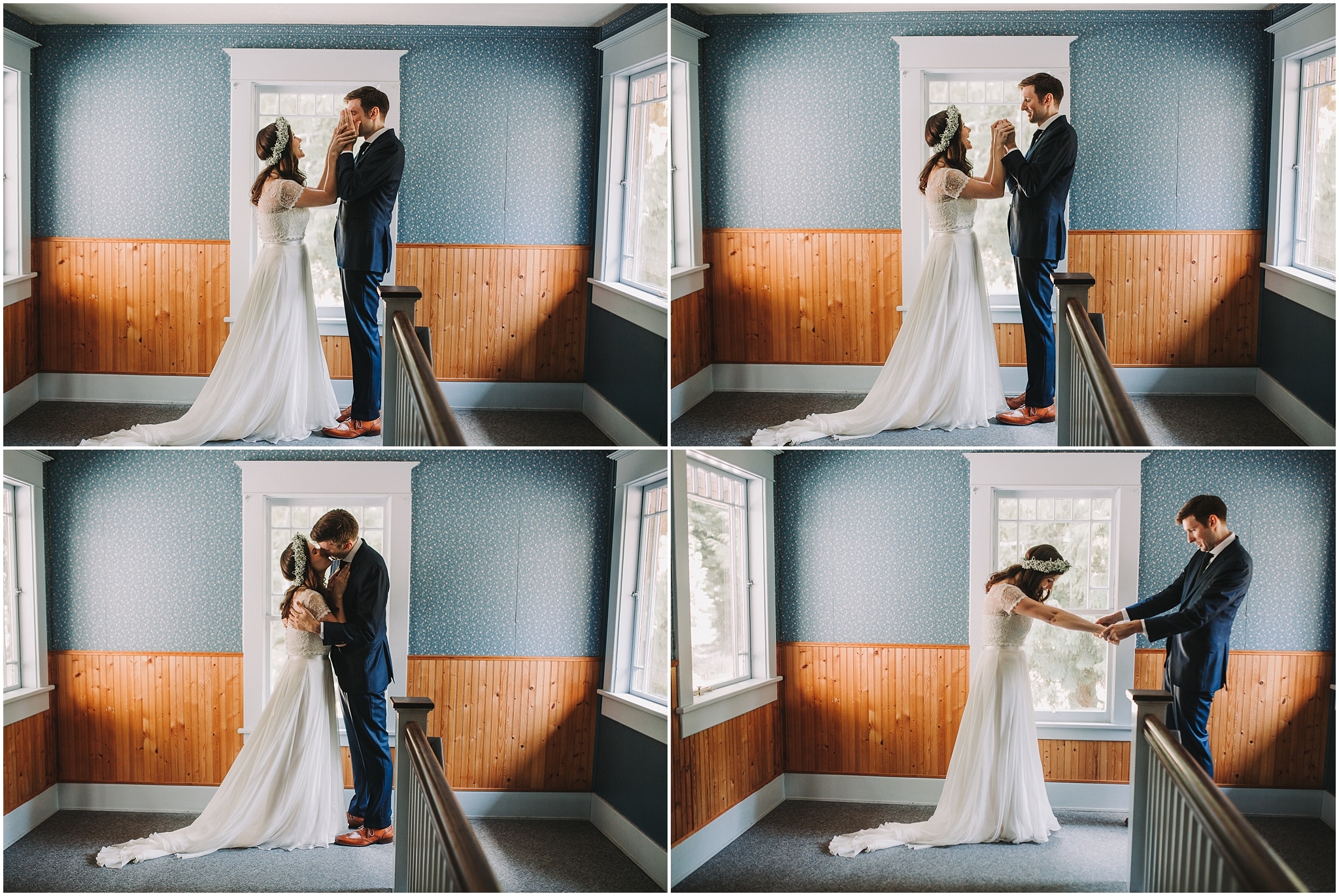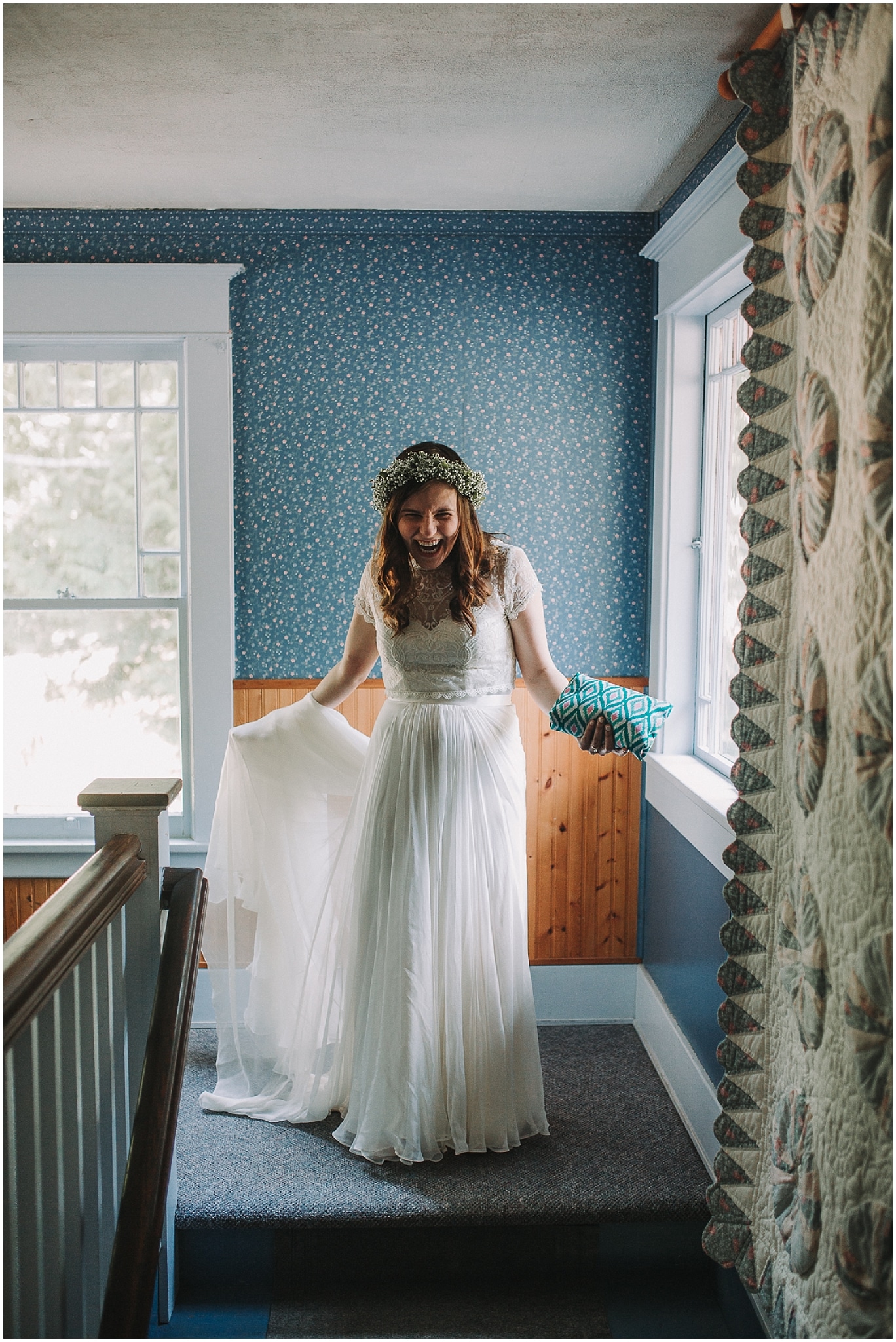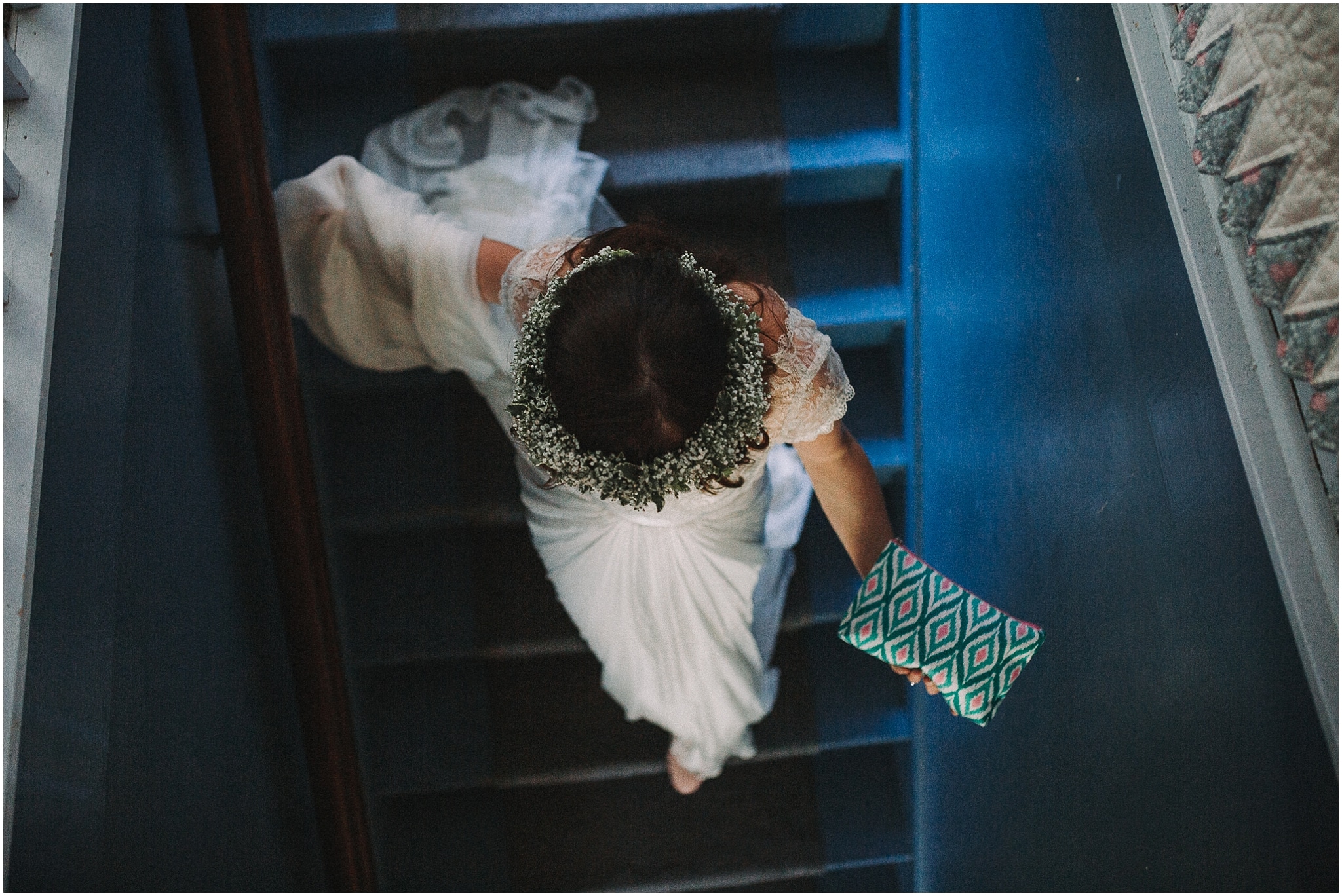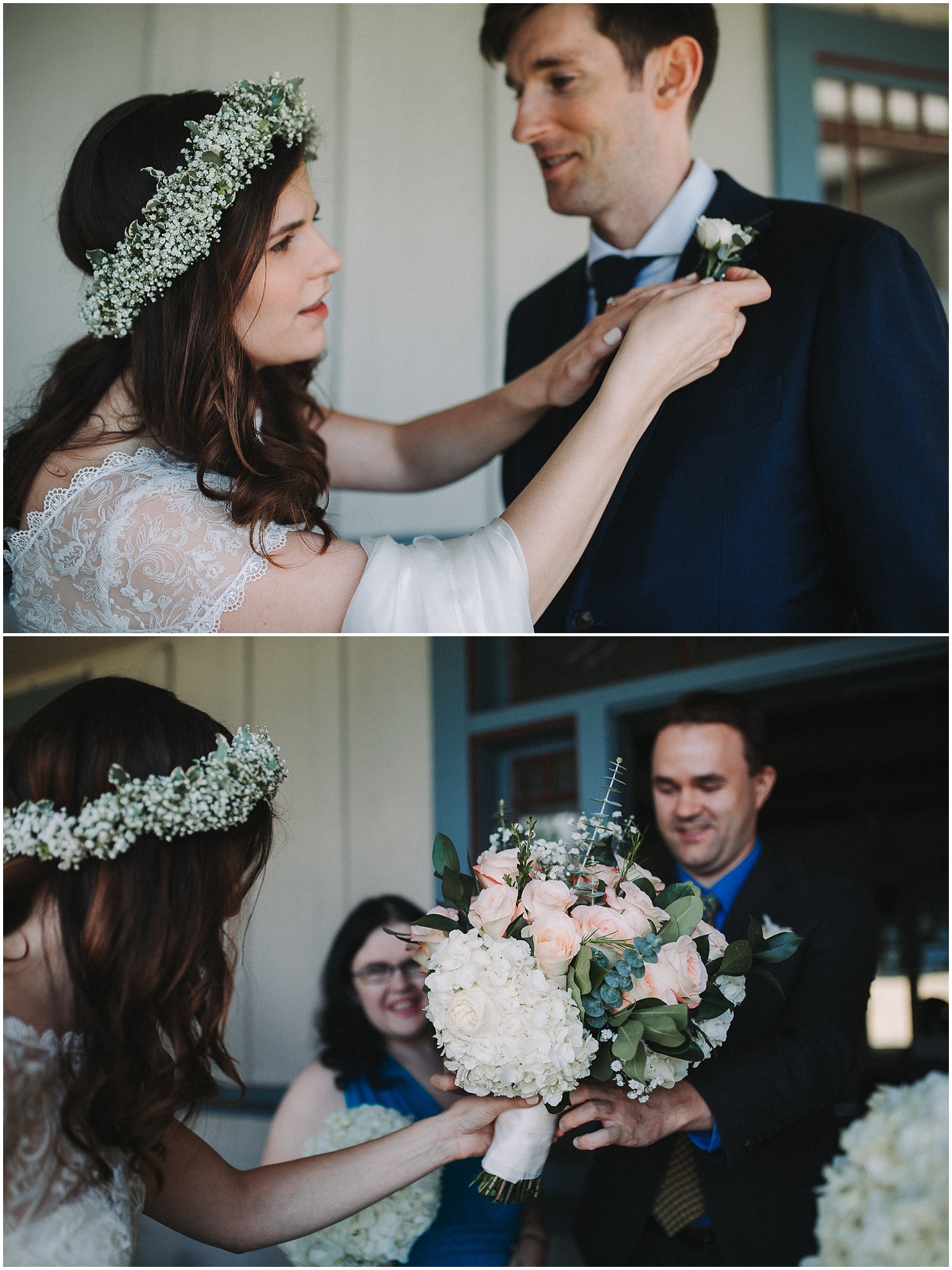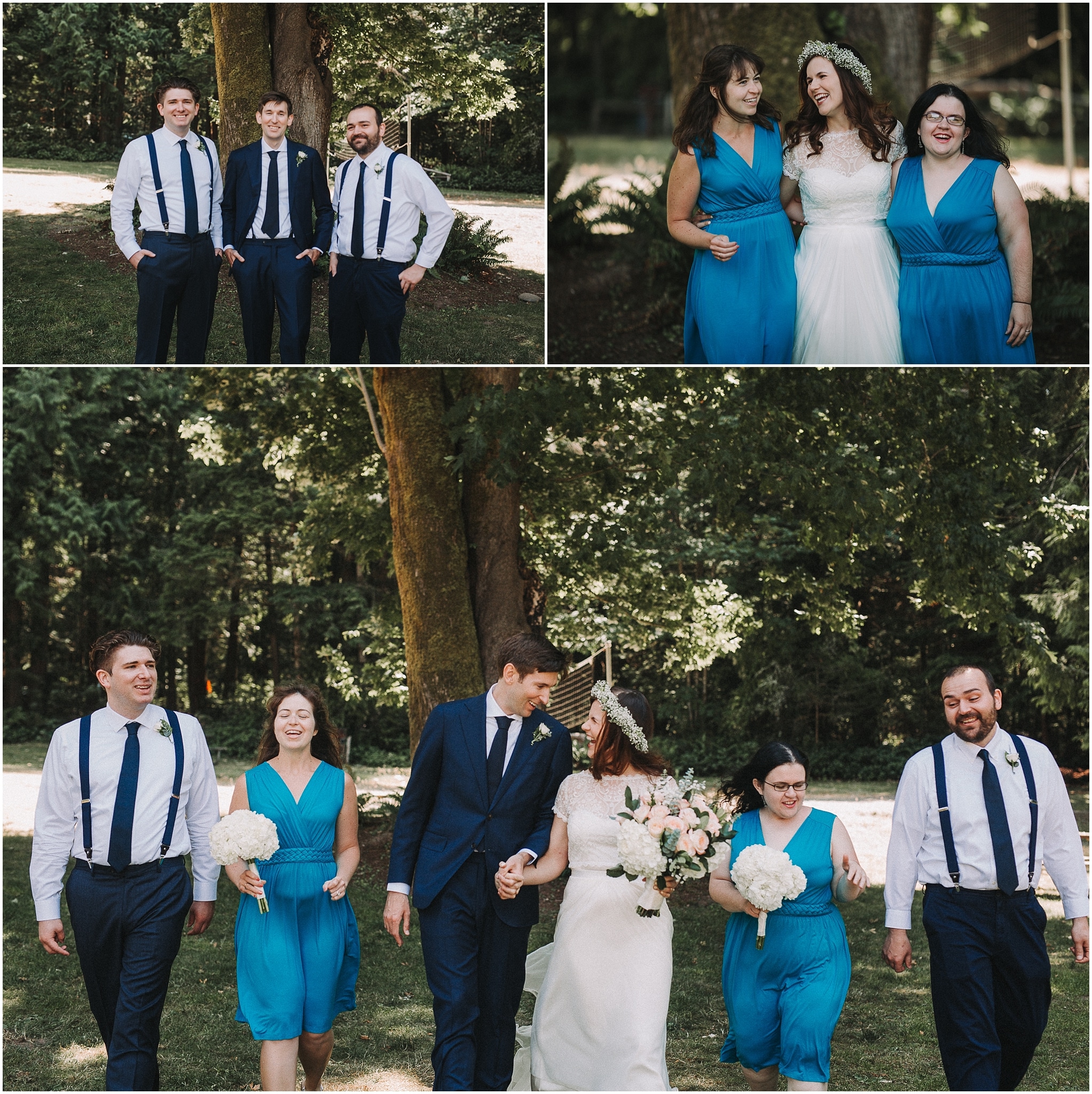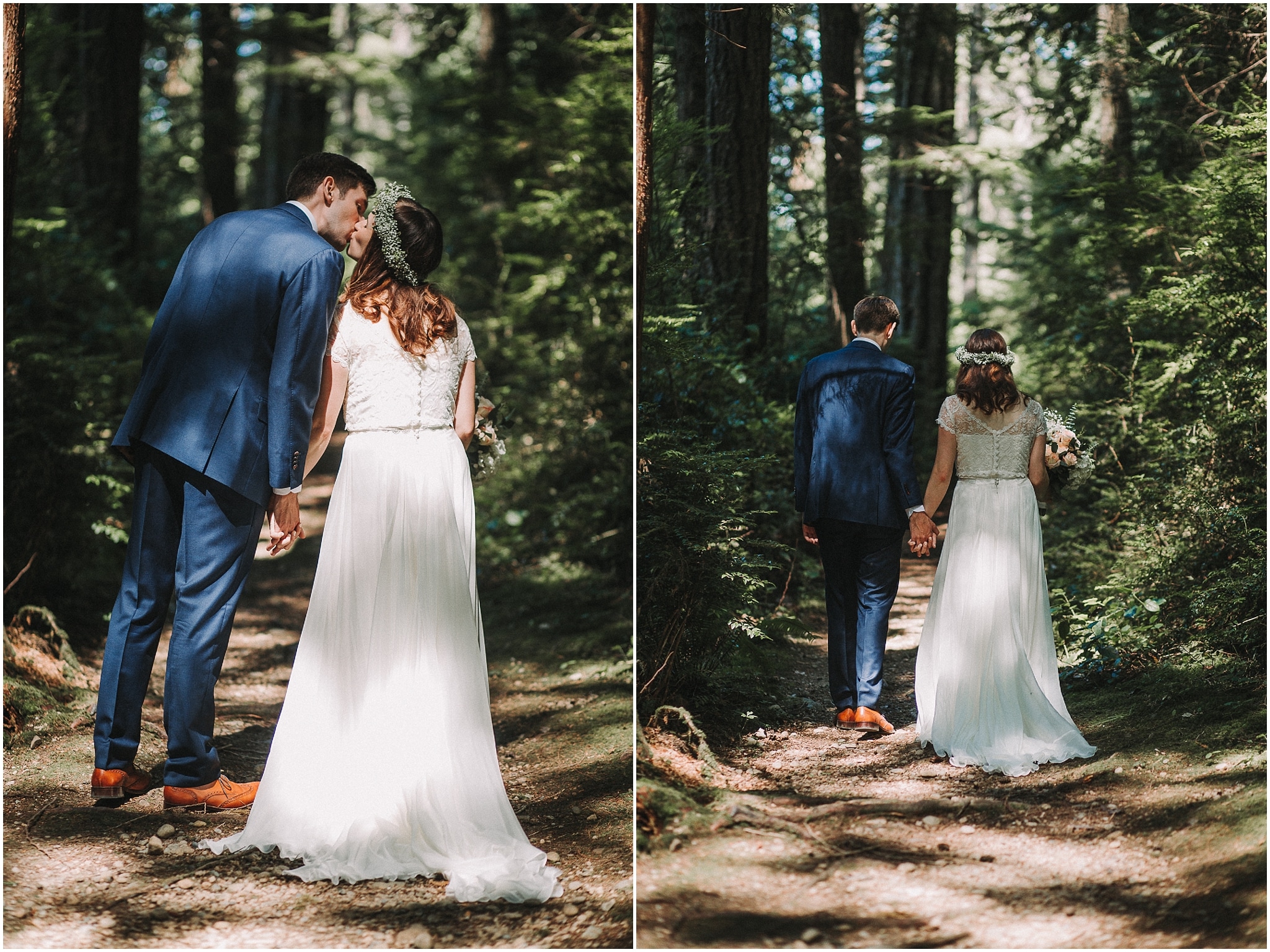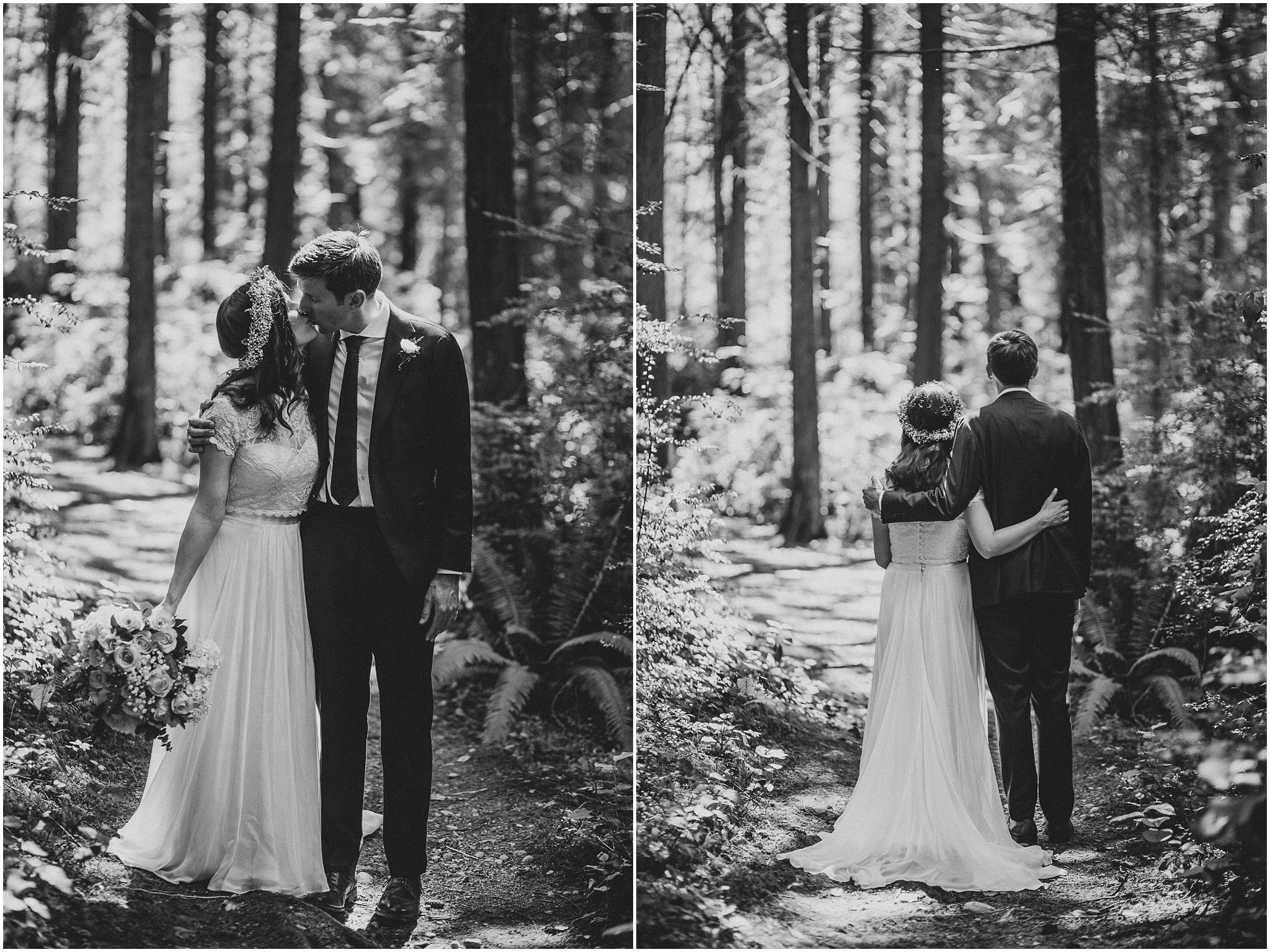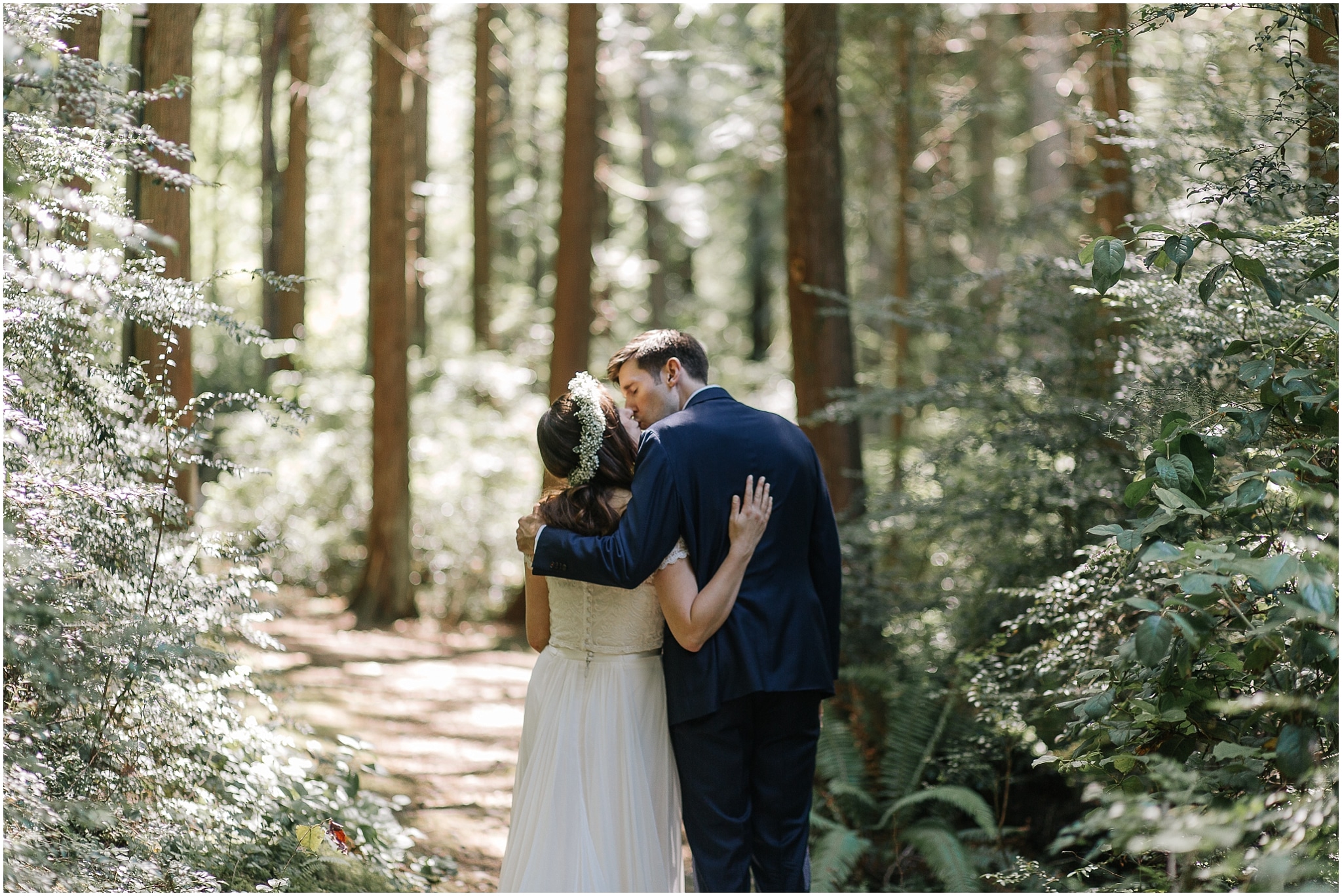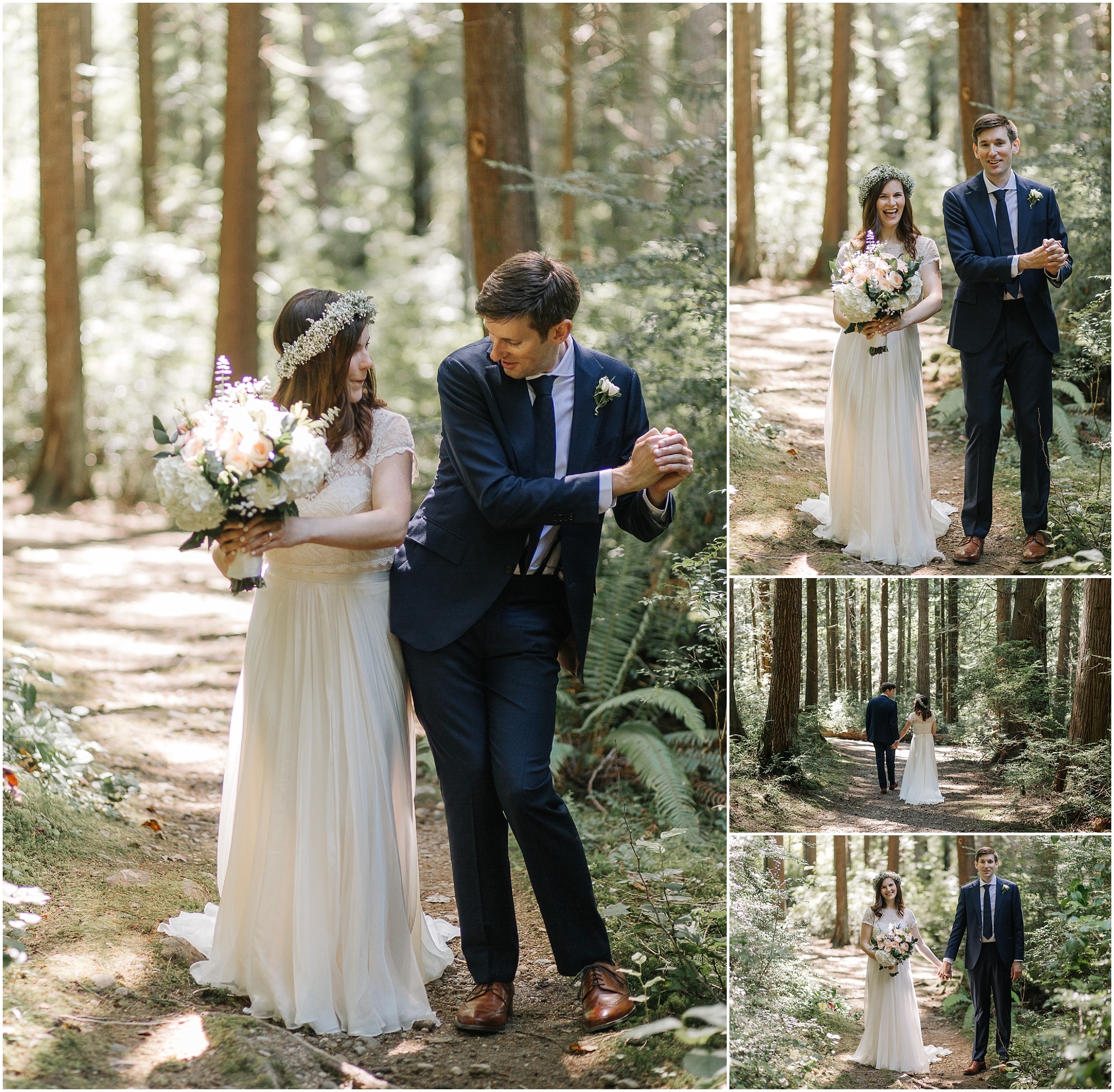 "Our advice to other couples getting married: enjoy all the little moments, because the day does go by really quickly."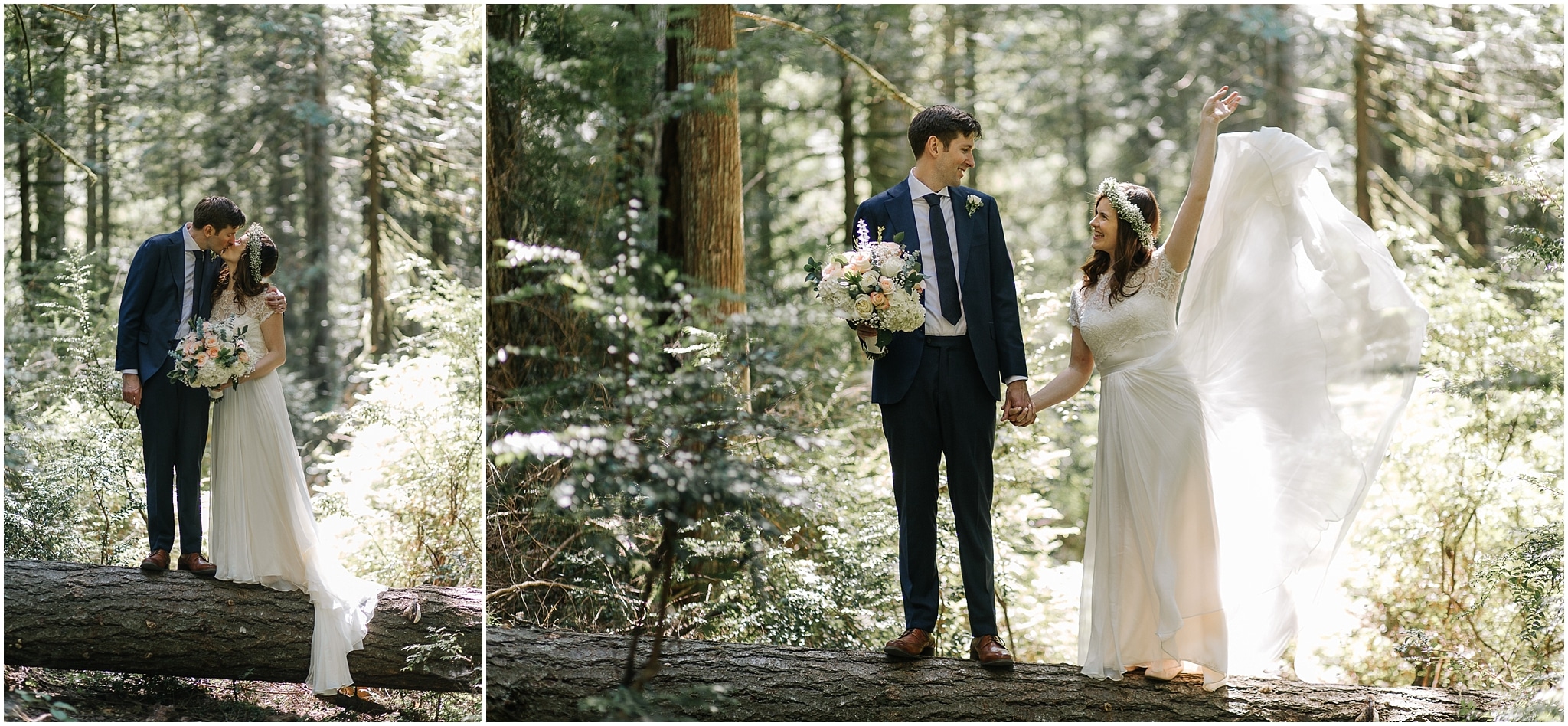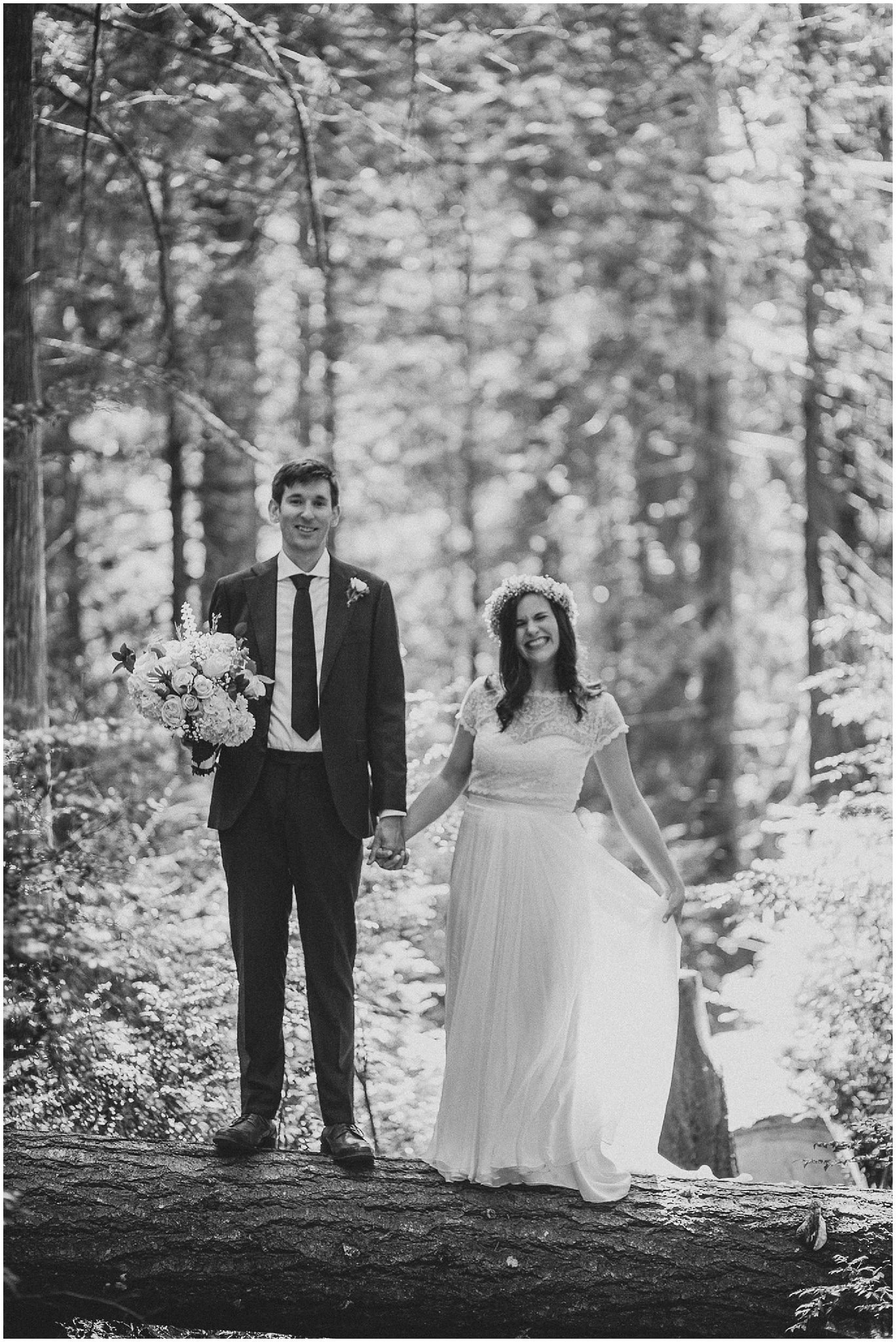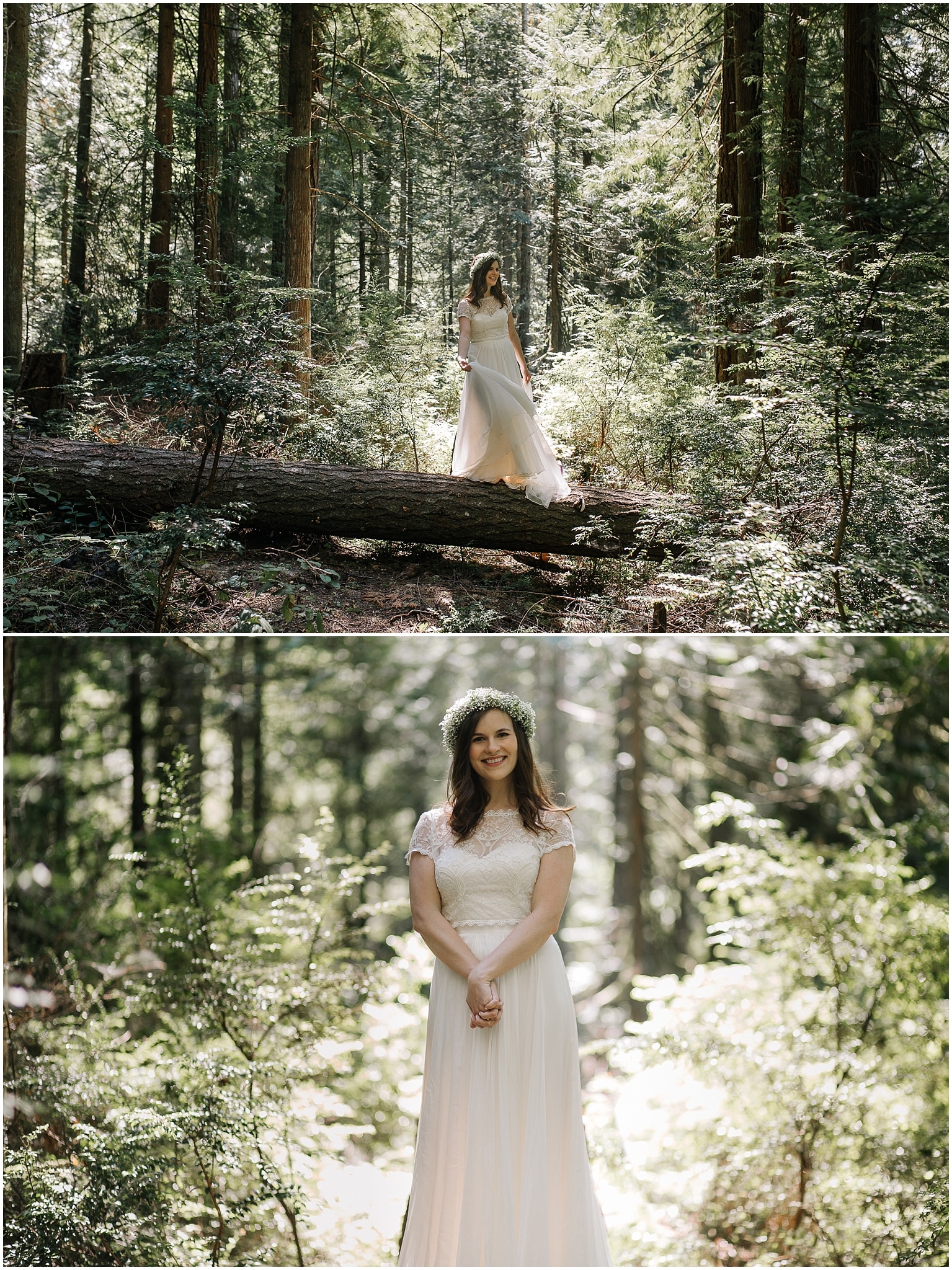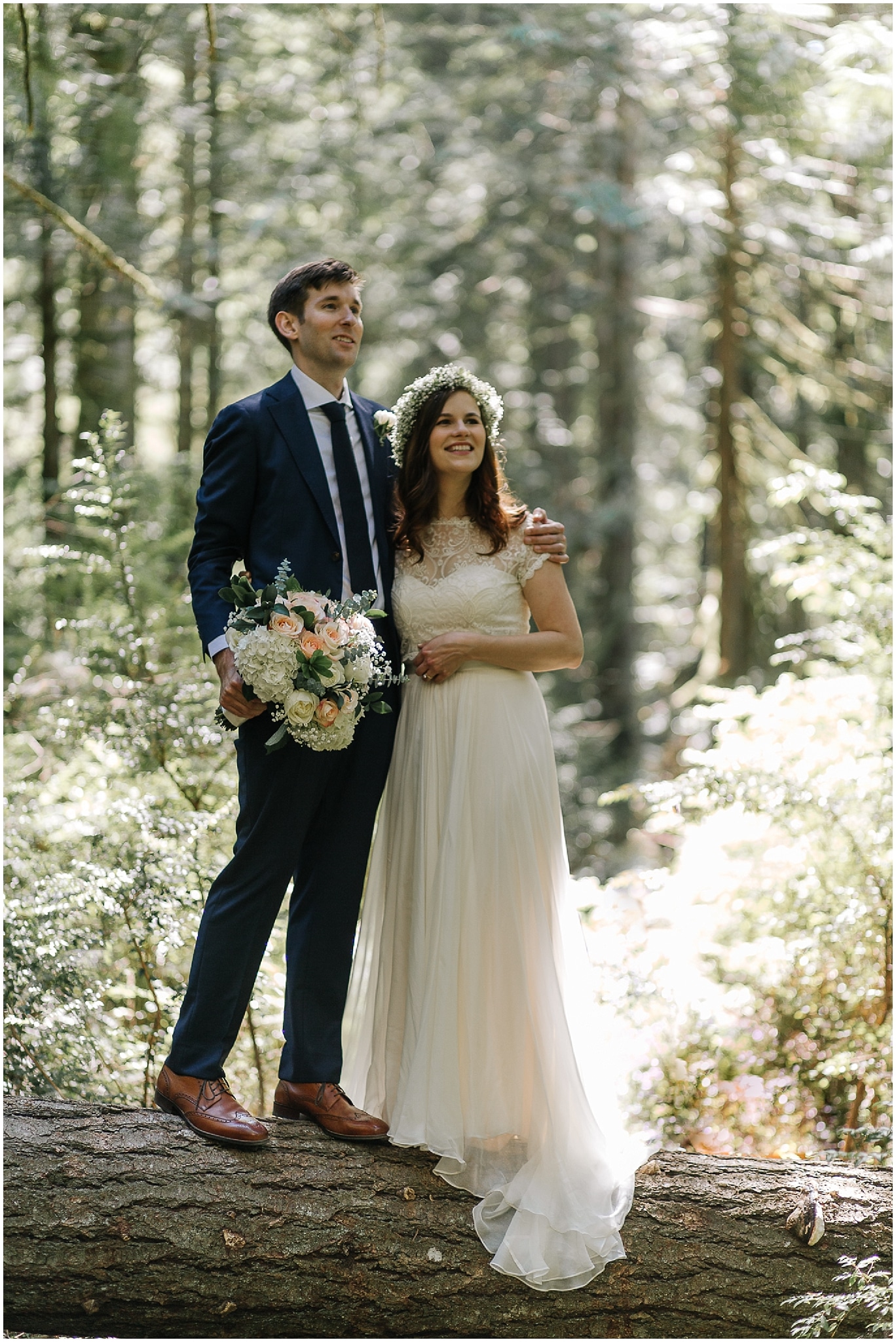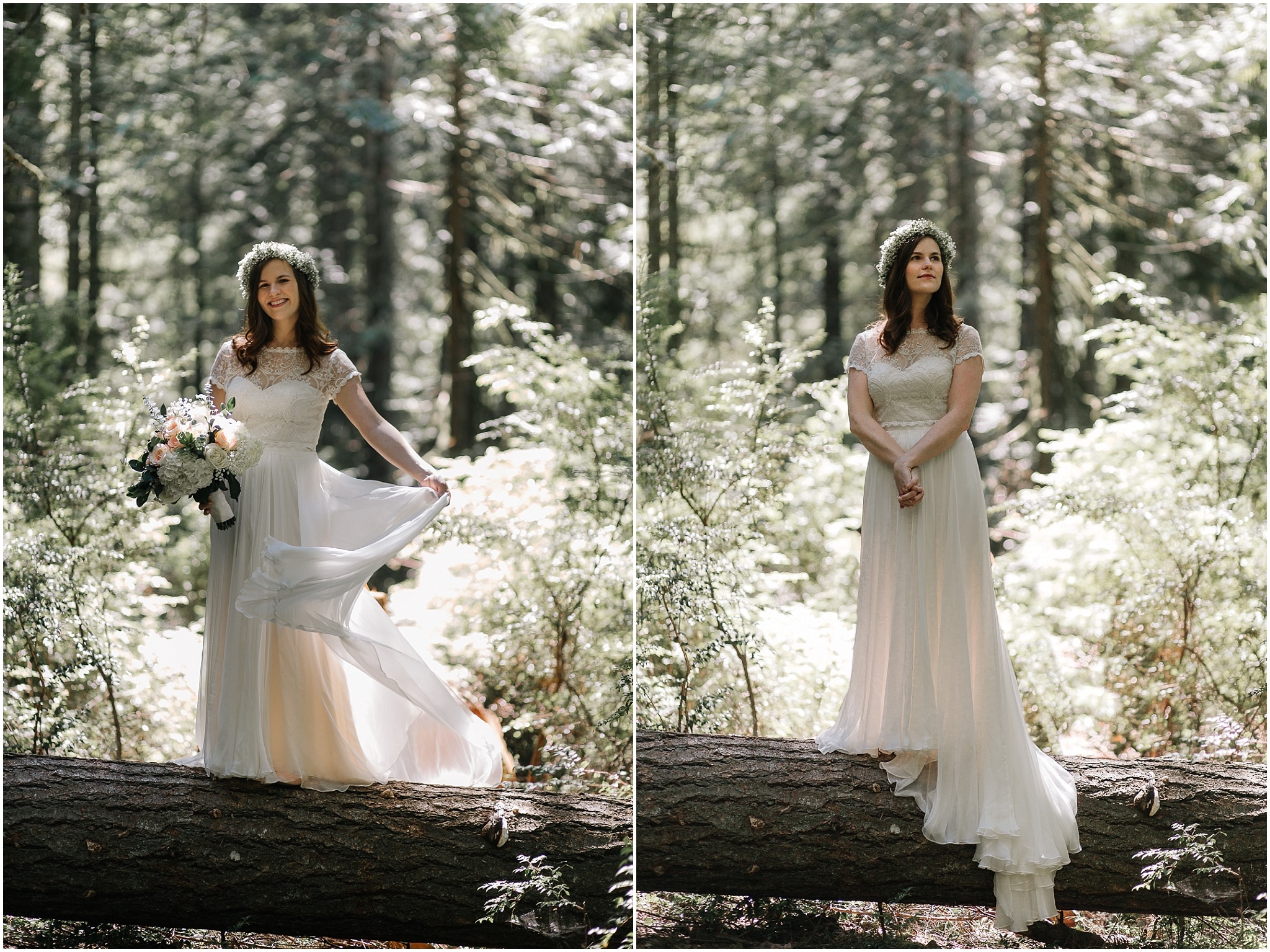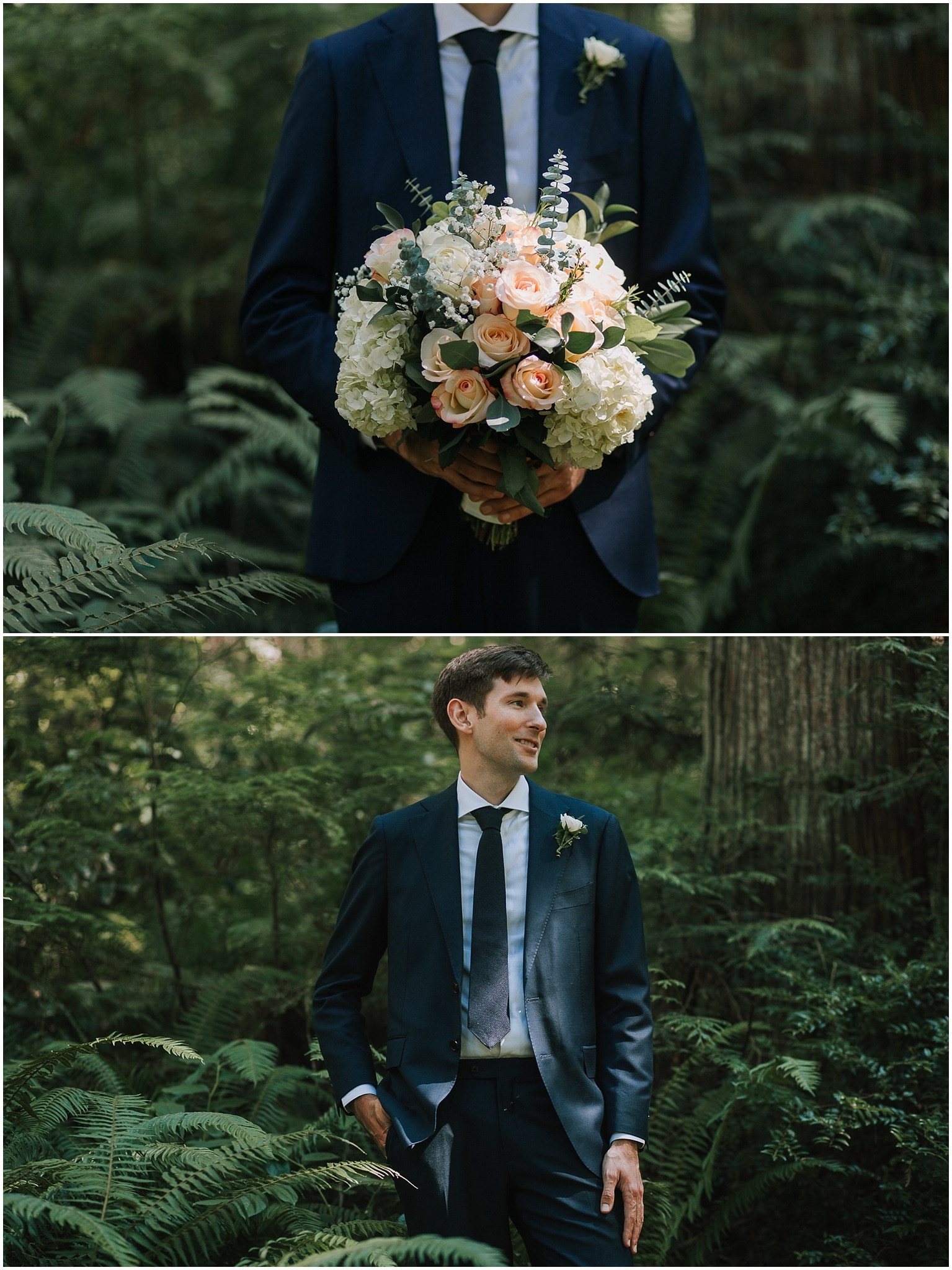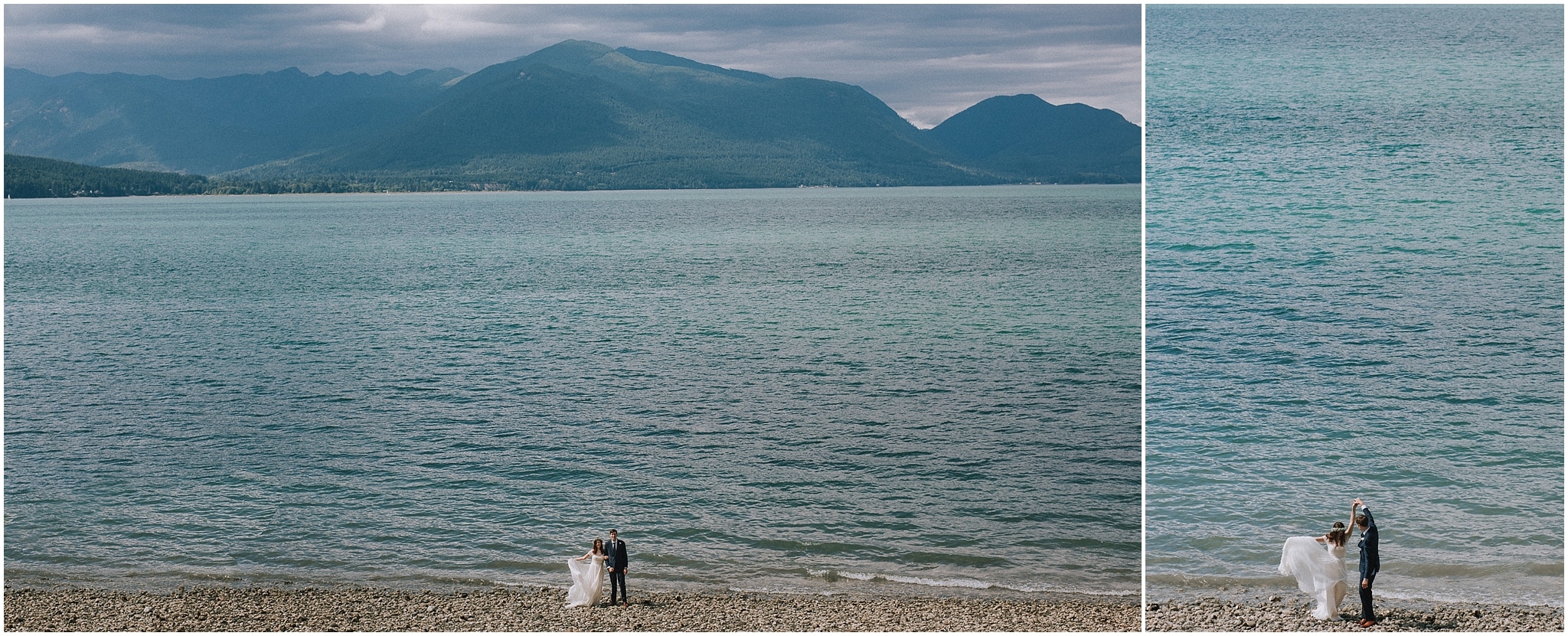 "I wanted to wear a dress that had a fun skirt, delicate and for twirling."
And boy did she knock it out of the park! She found all her pieces from the wonderful BHLDN based out of Seattle. Between the lace, flower crown and the fabulous skirt, I was smitten myself!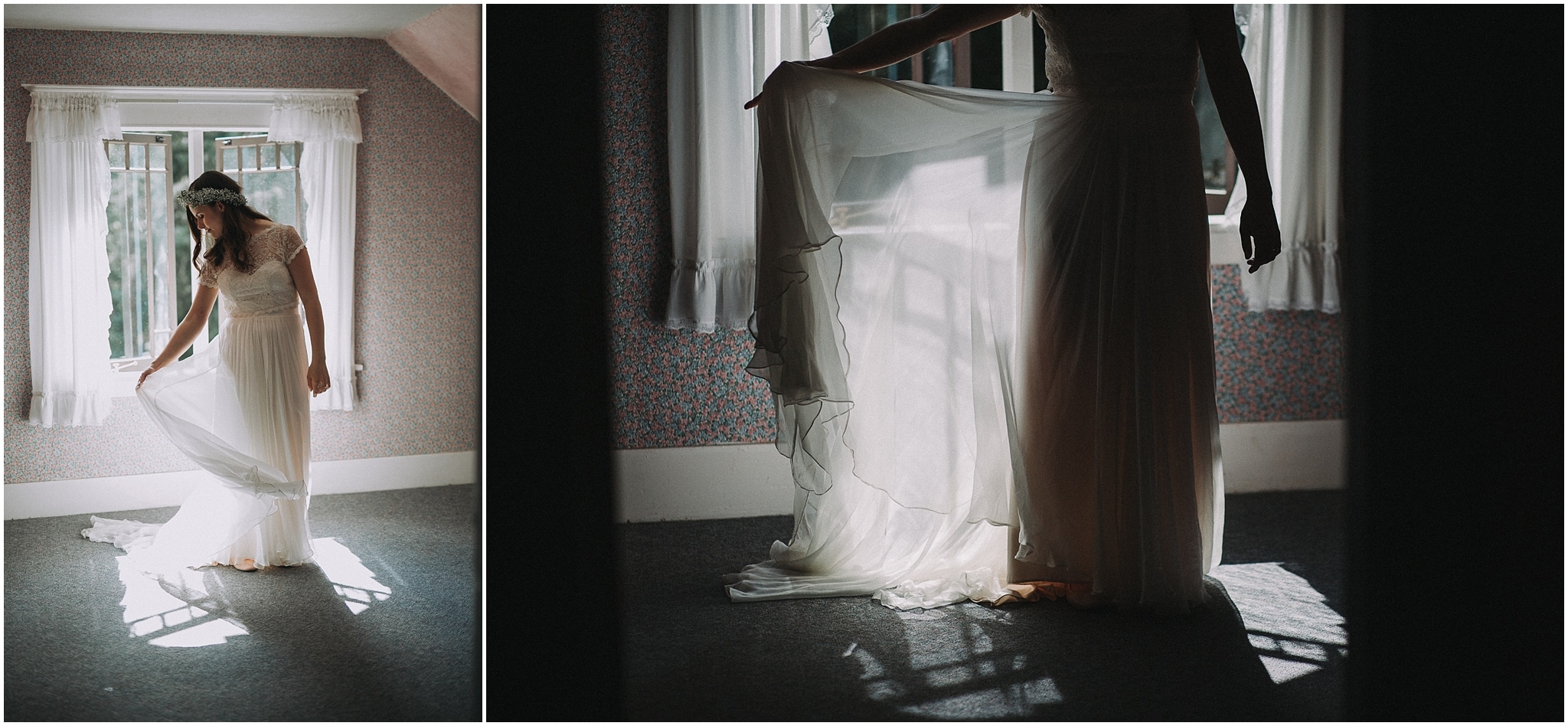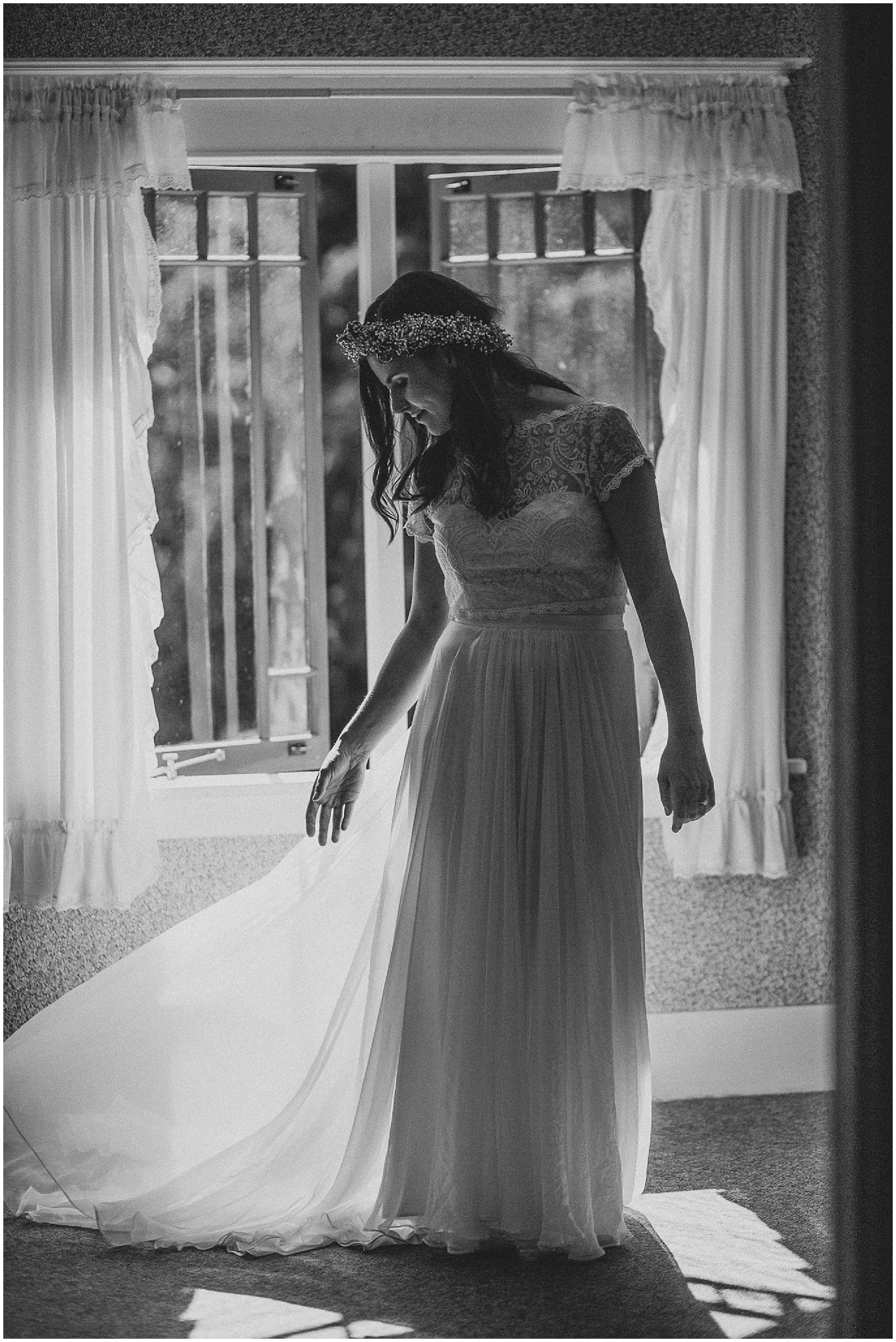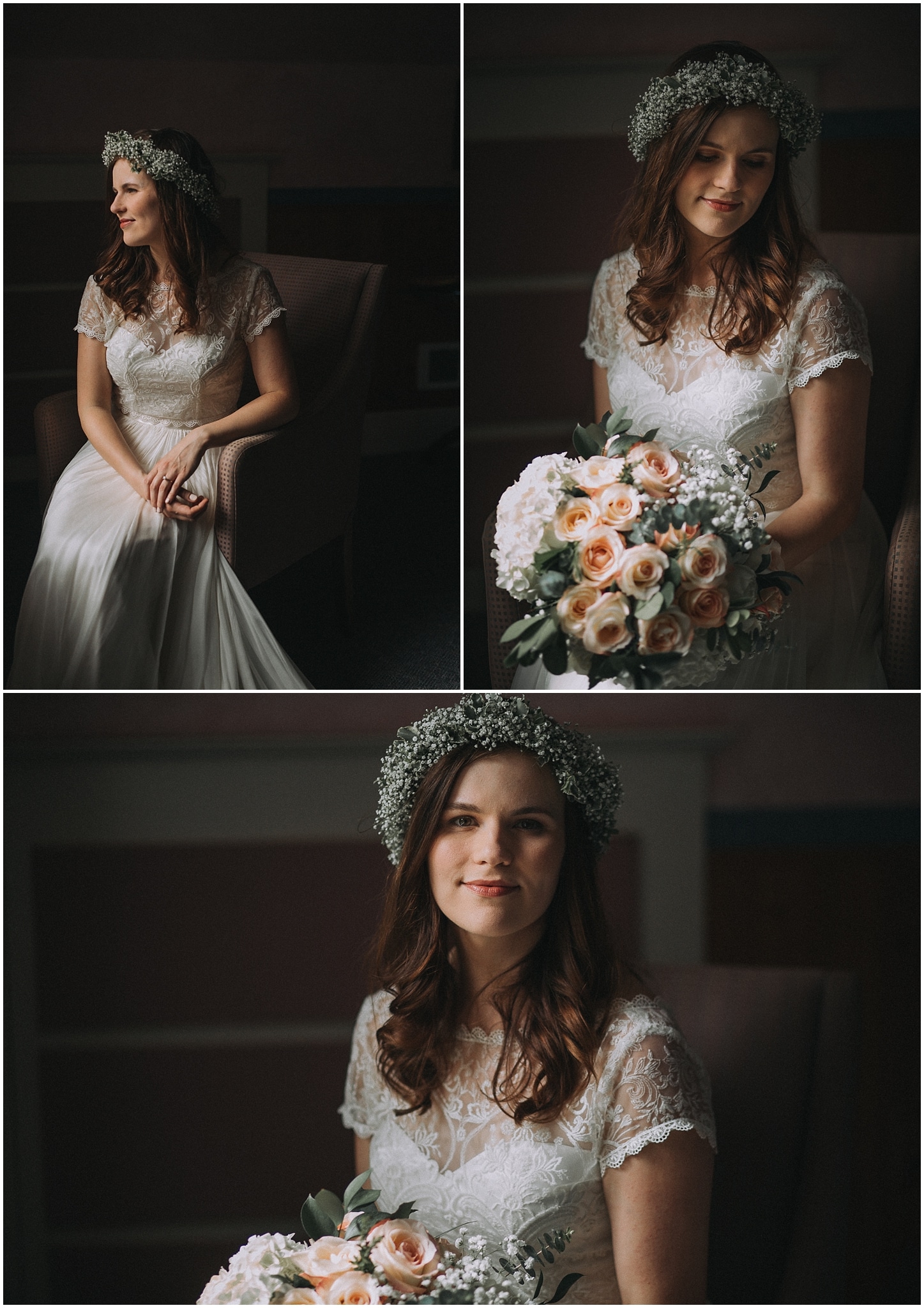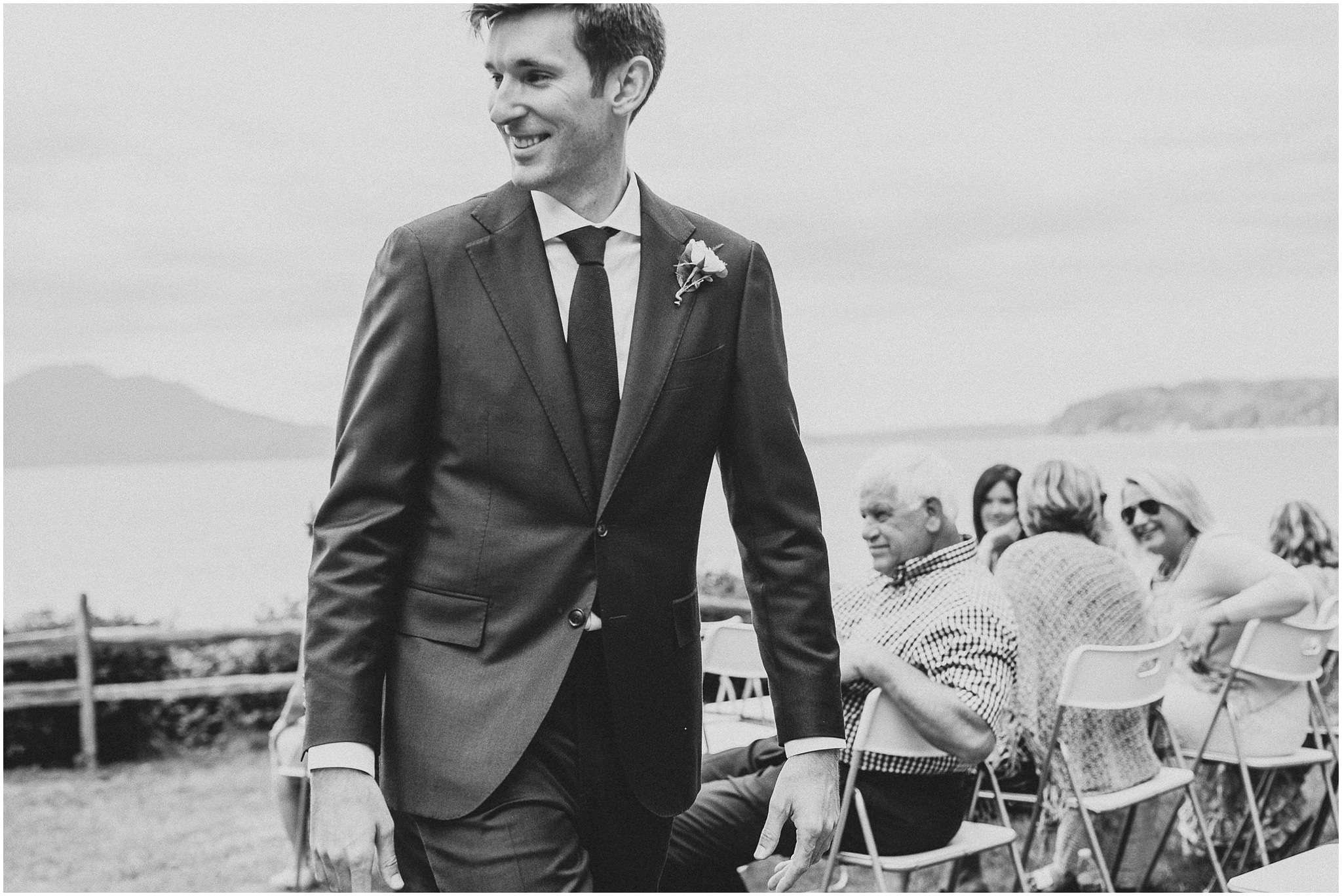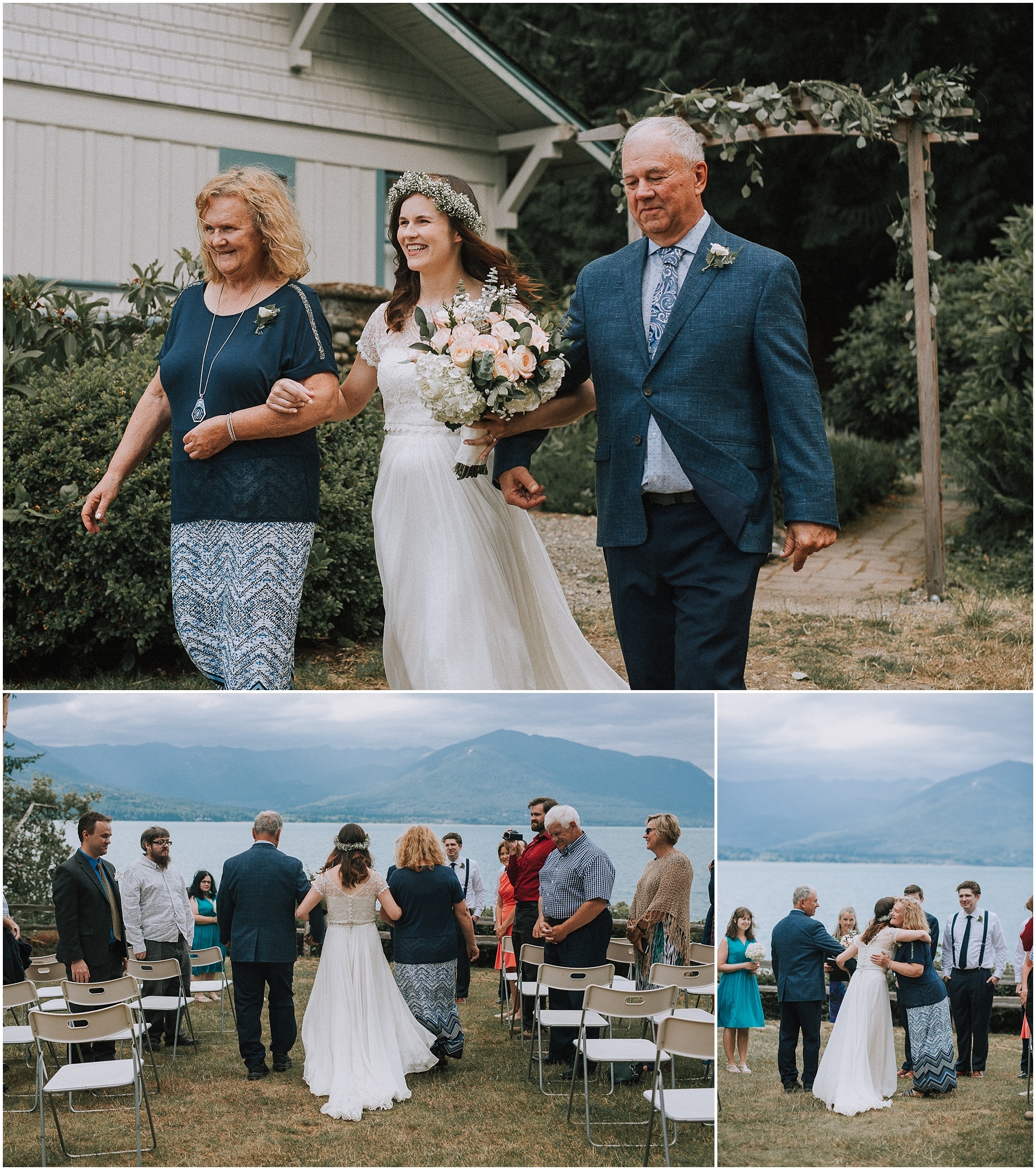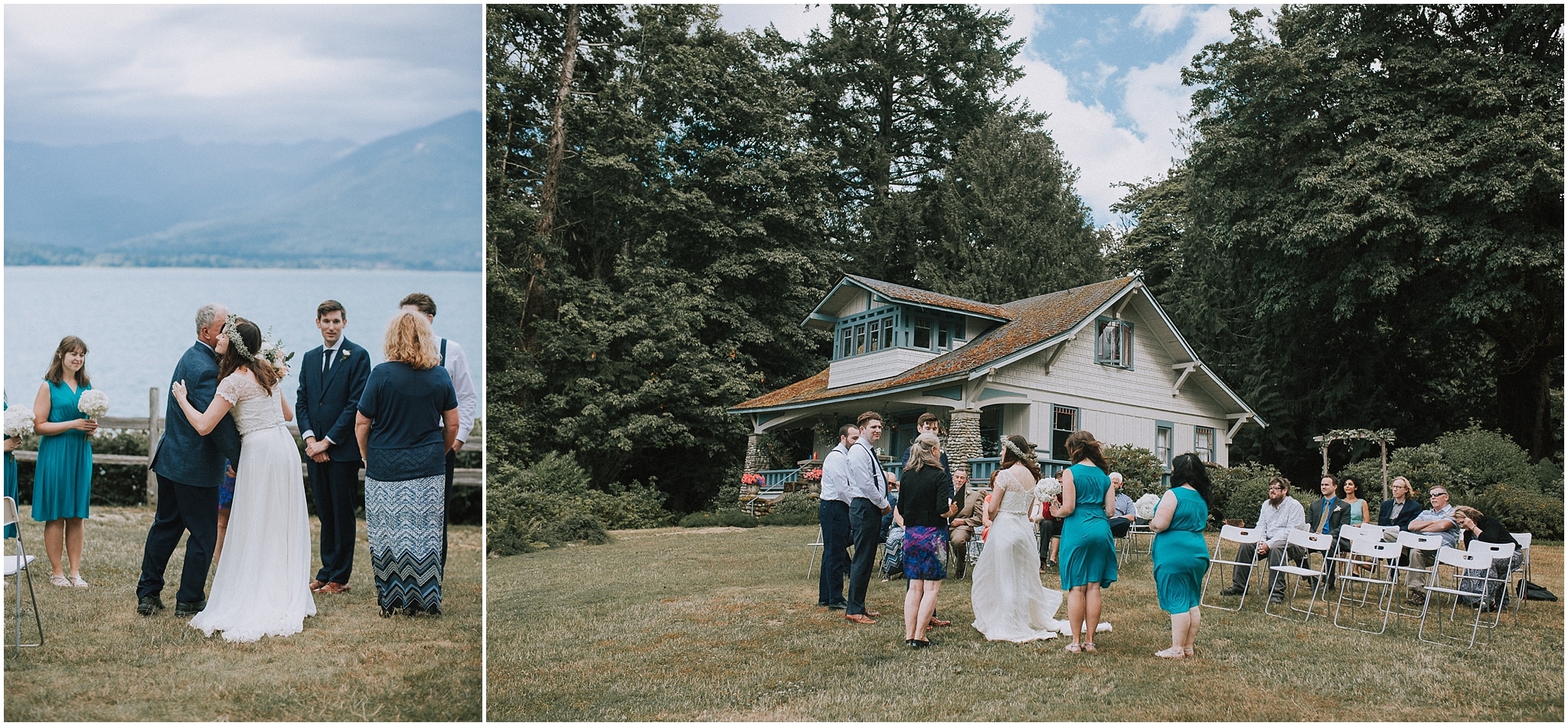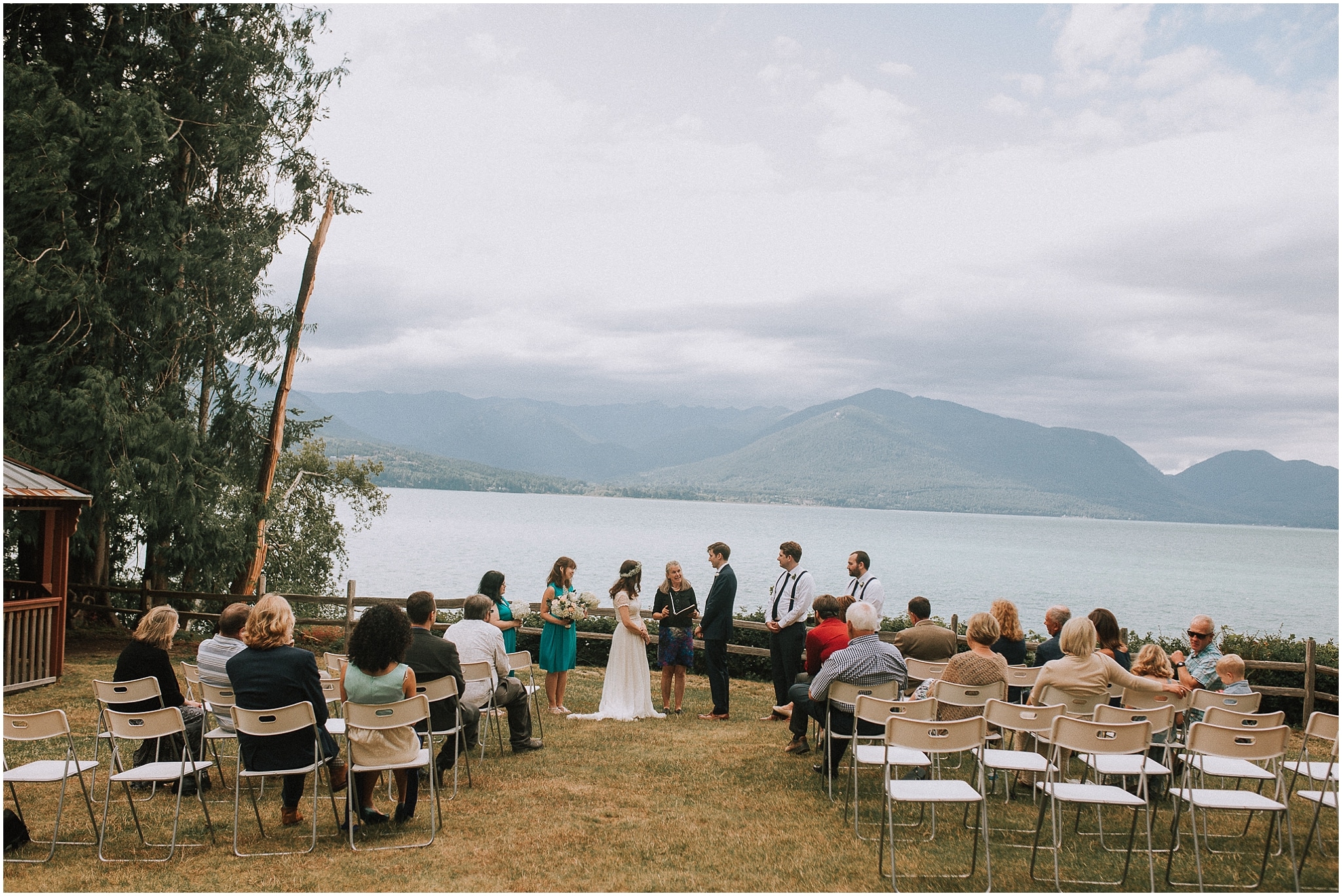 "Our ceremony was so lovely.  We saw a deer as it was getting started, it was like a fairytale."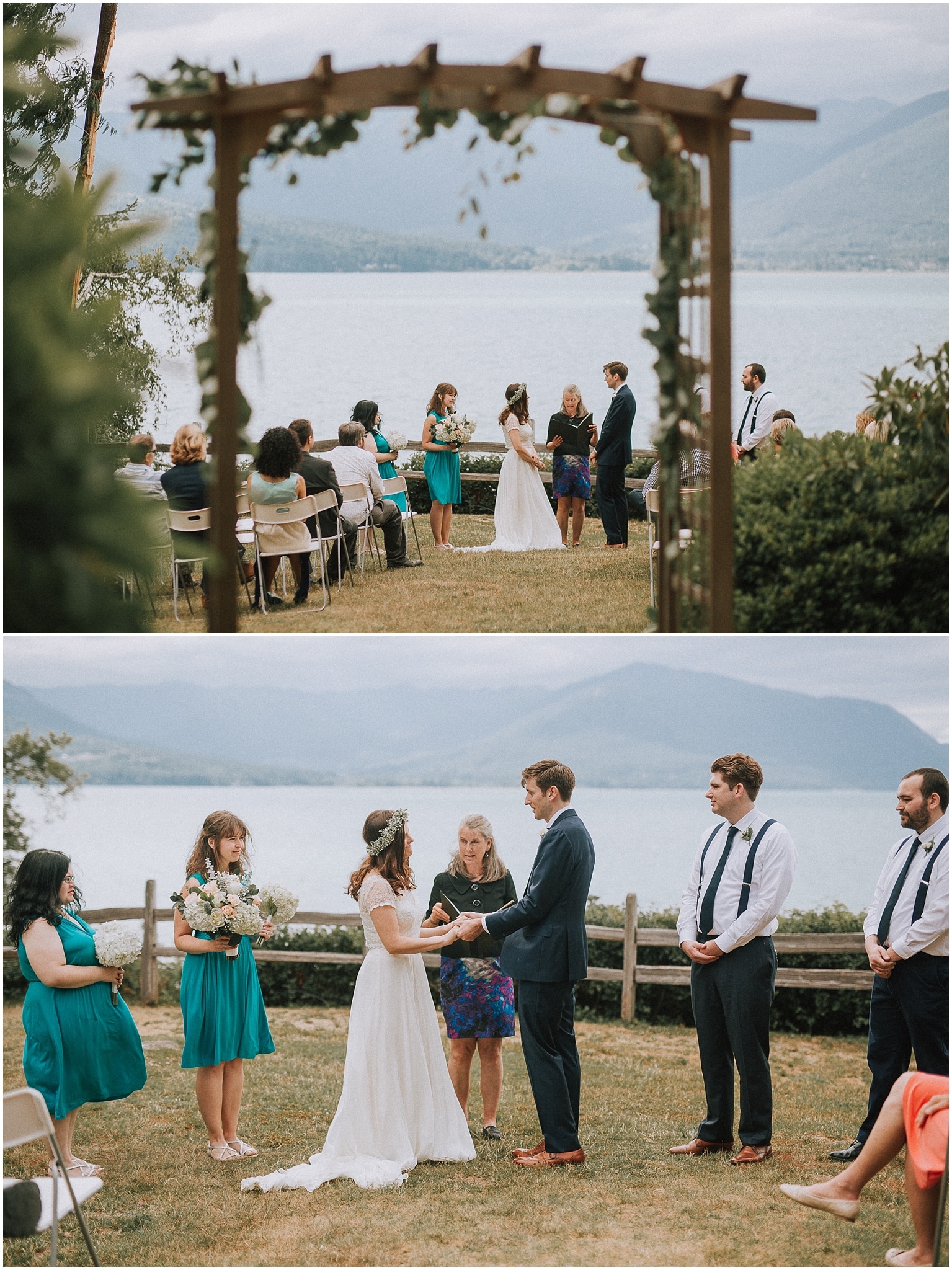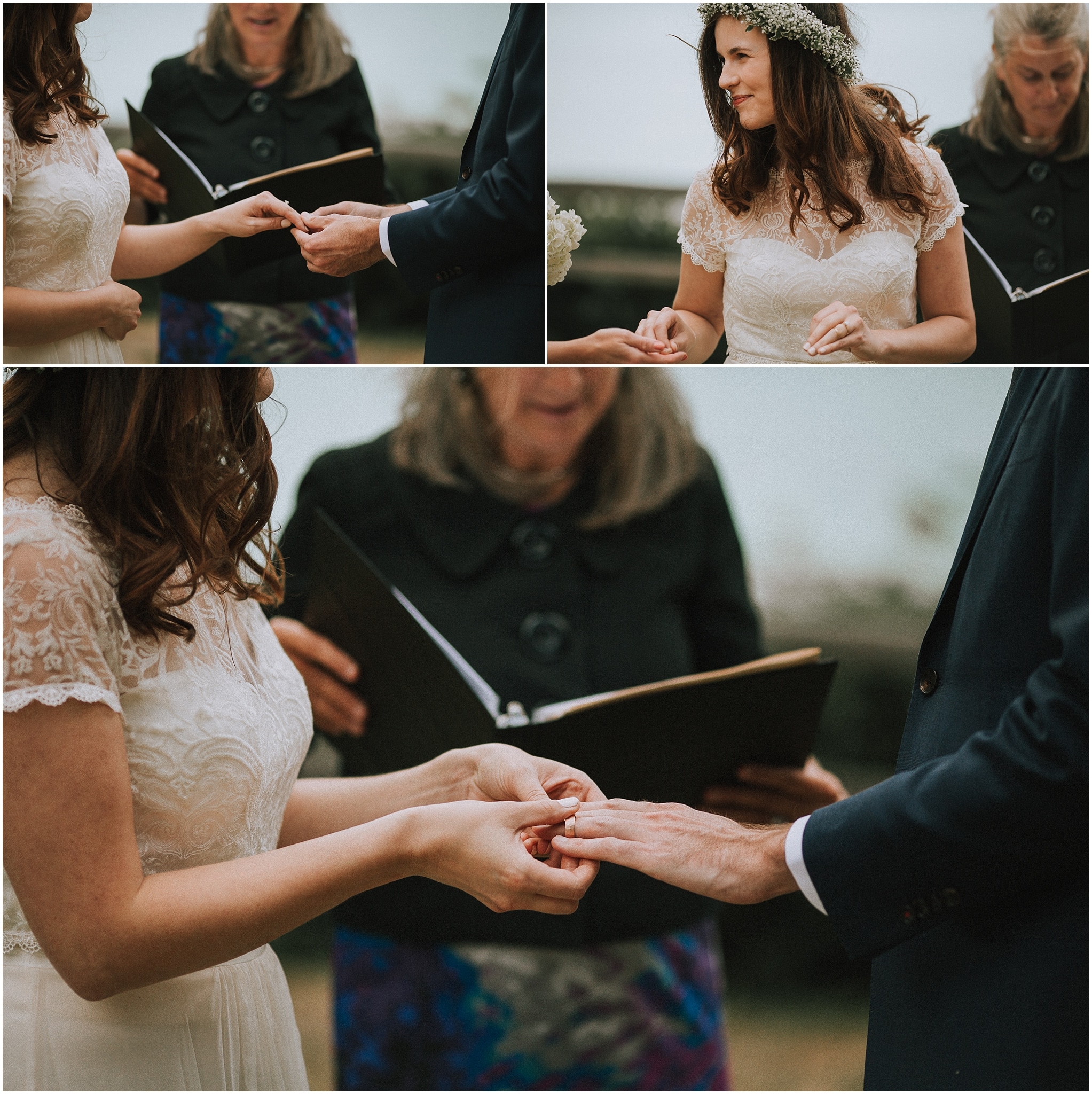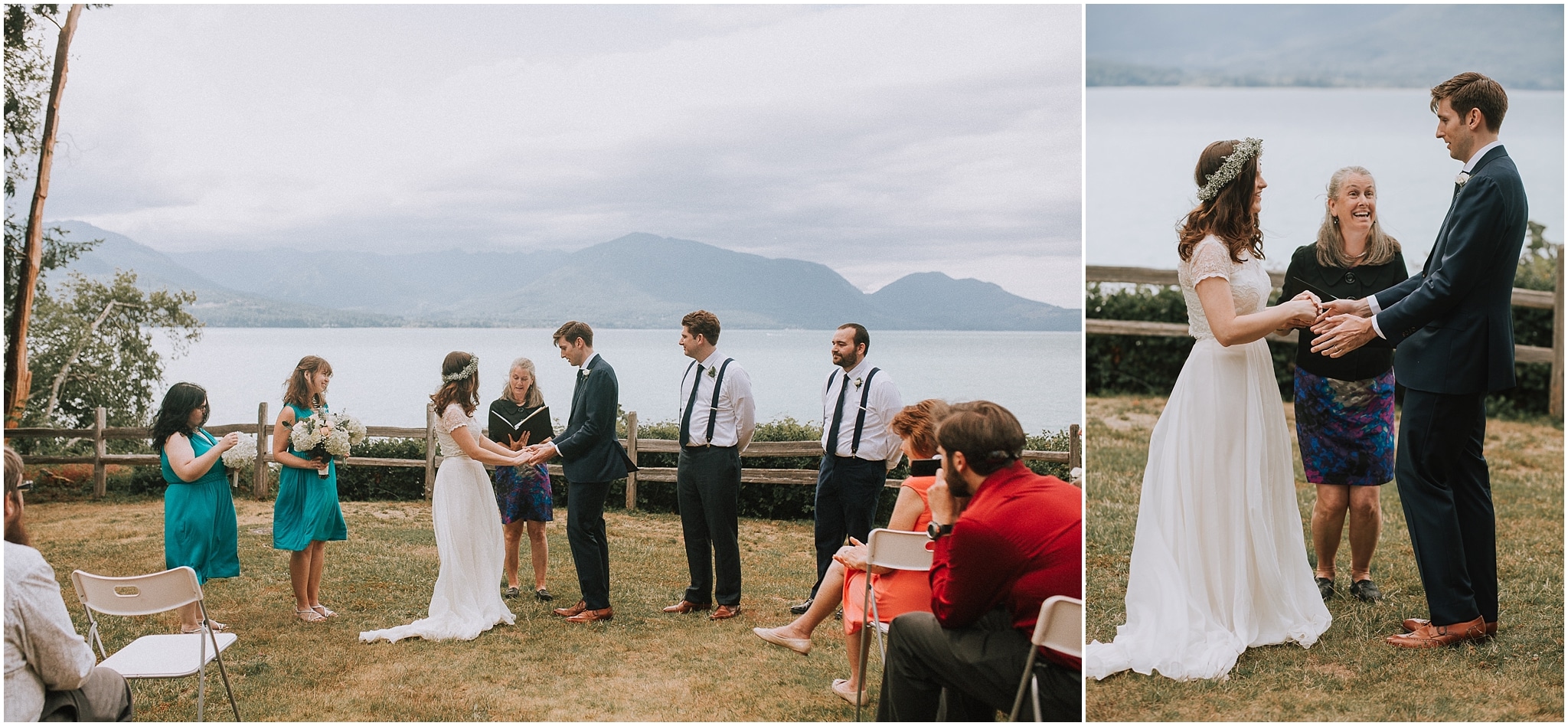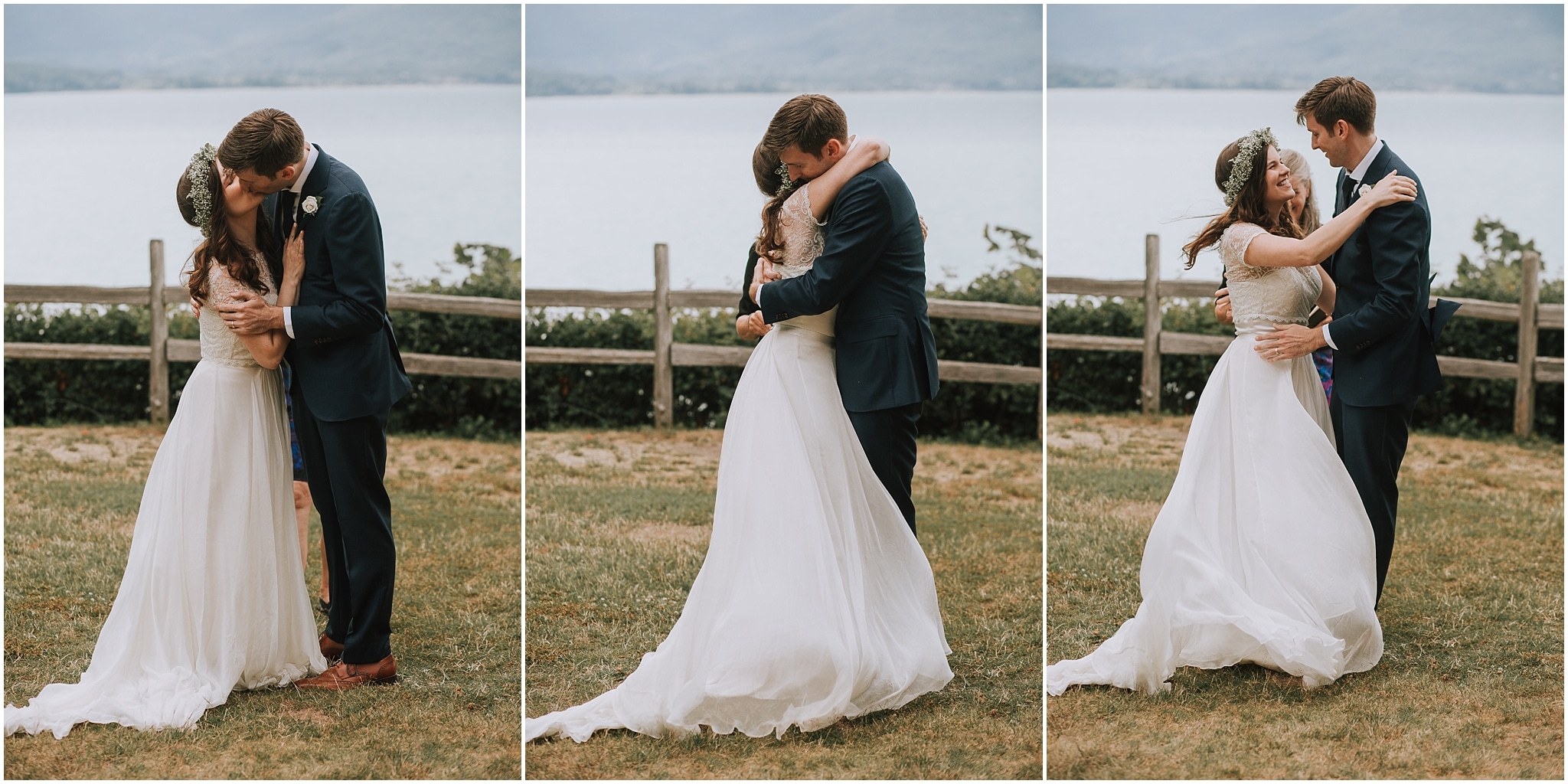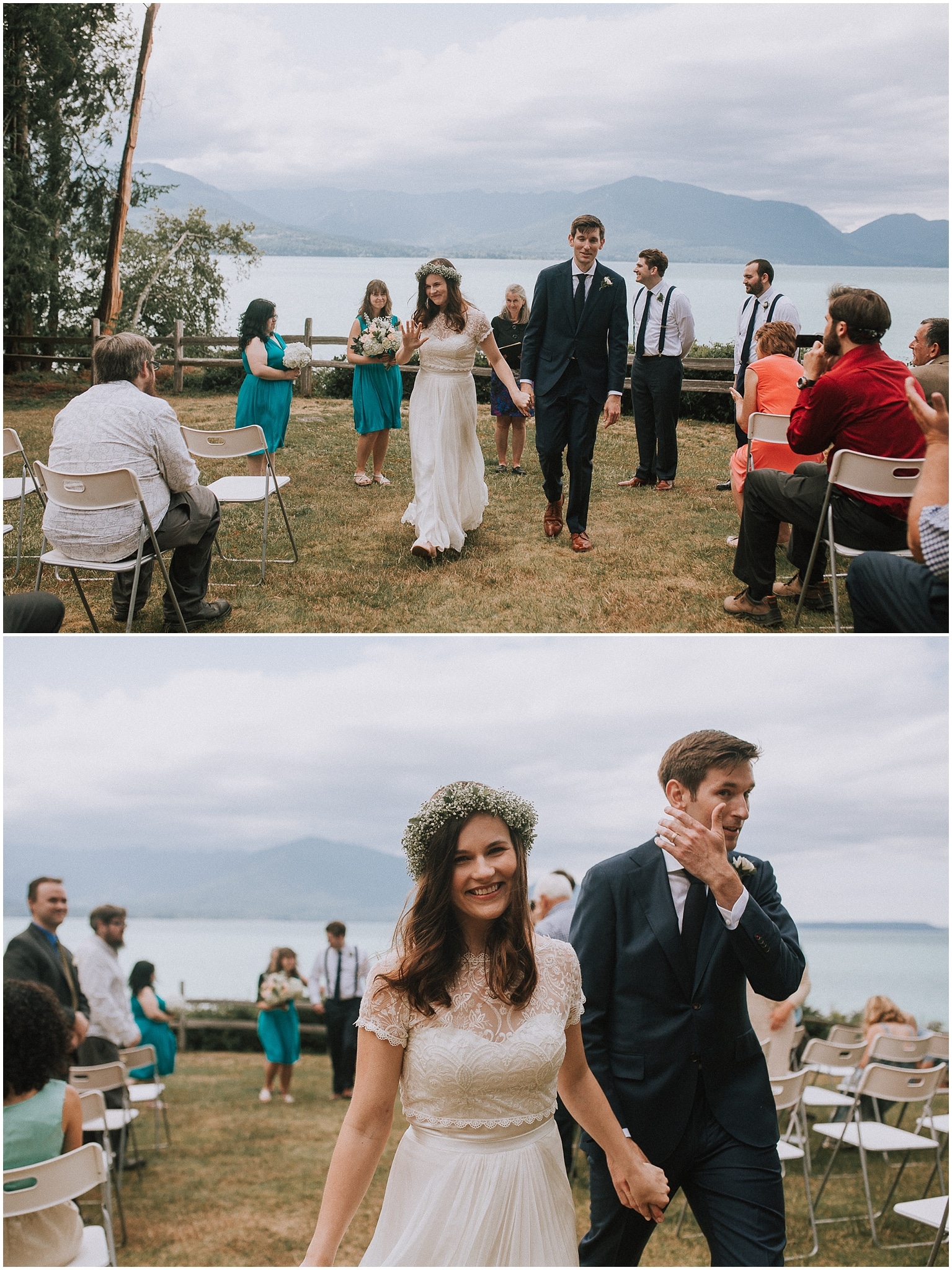 "We wanted to keep things as simple as possible, and did Chipotle for our catering."
For years I have been hearing the praises of Chipotle and never got to experience it. There was no stores that were that local to where I live. So when I had the opportunity to eat their delicious food, I even threw out my "no dairy" rule just to indulge myself a little. #worthit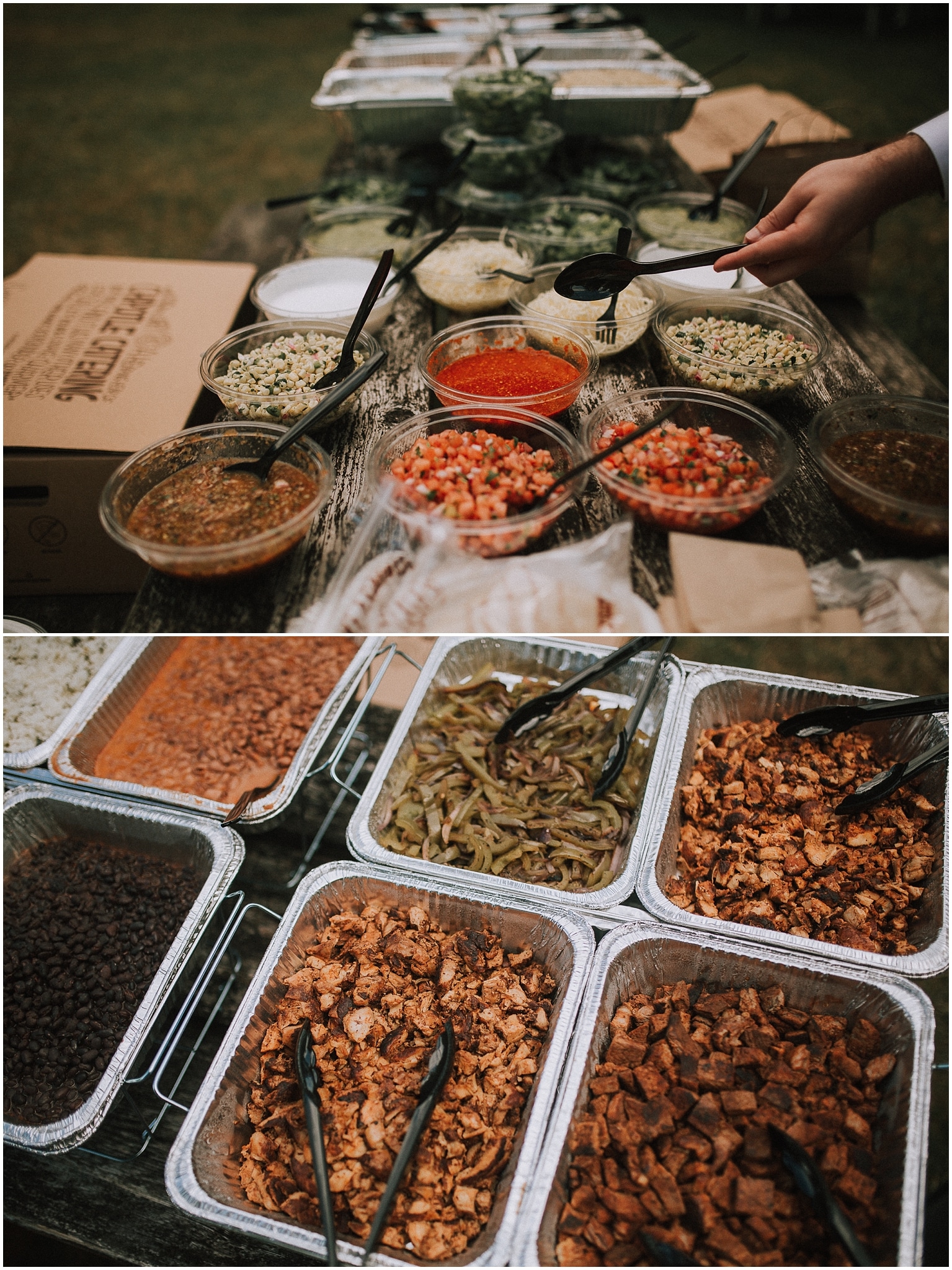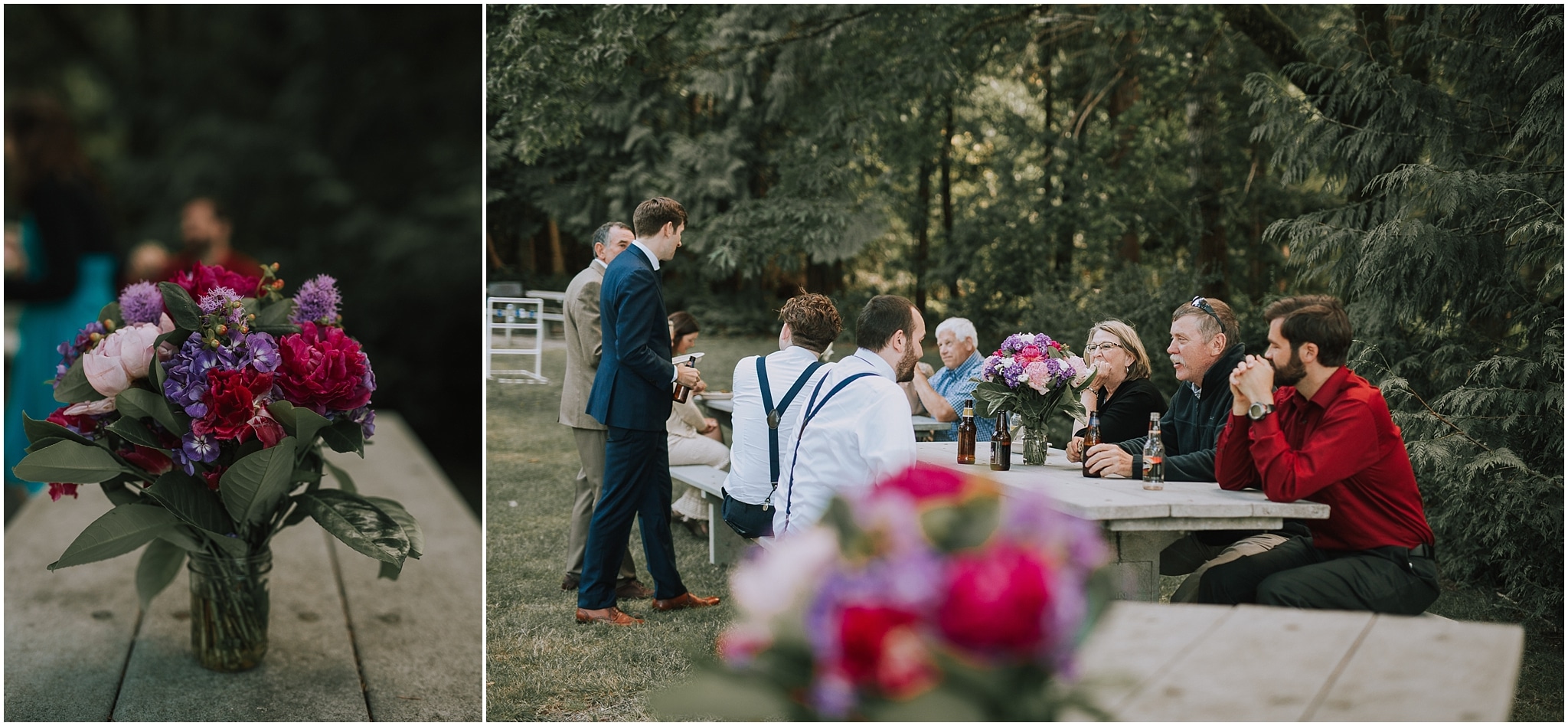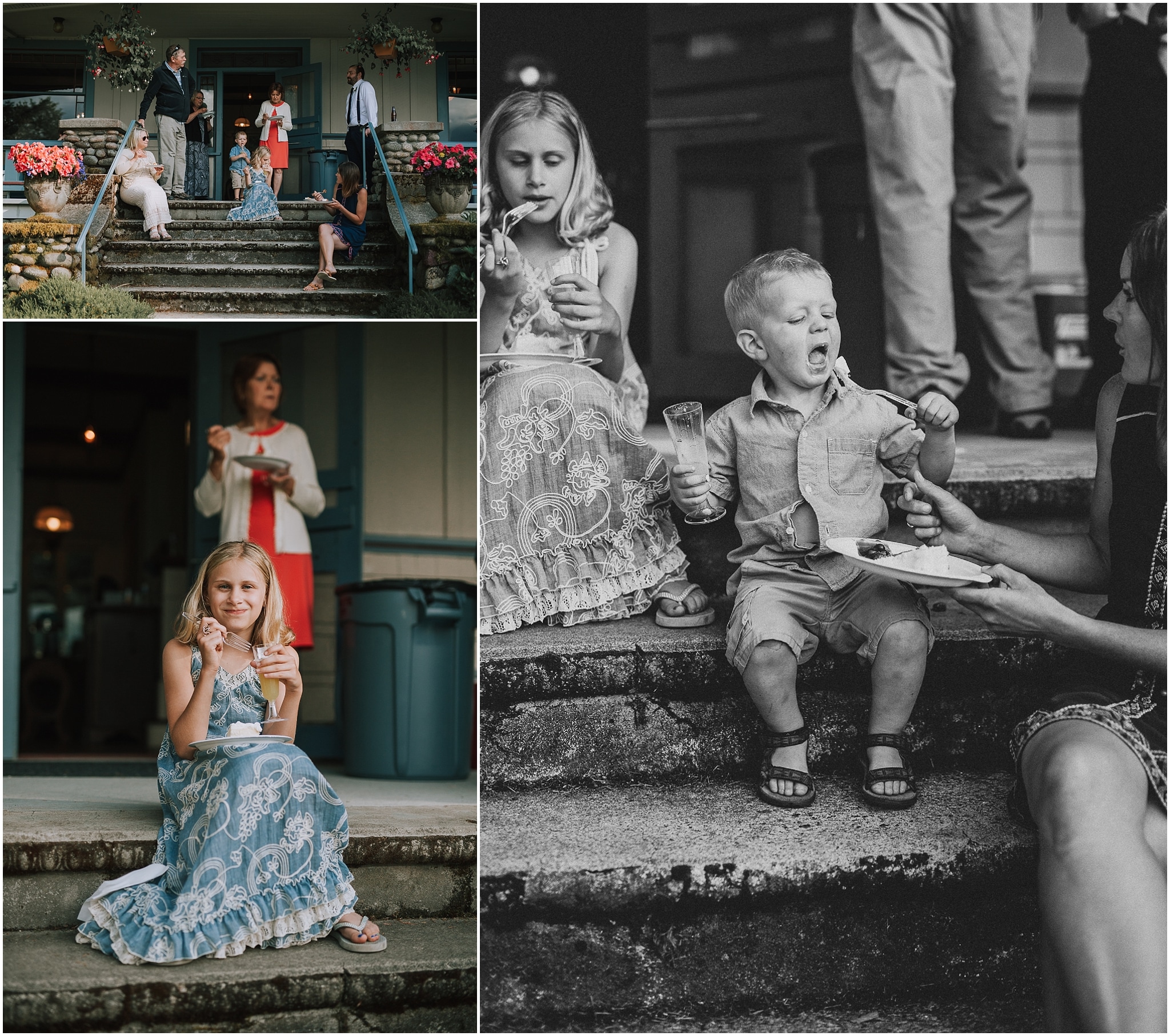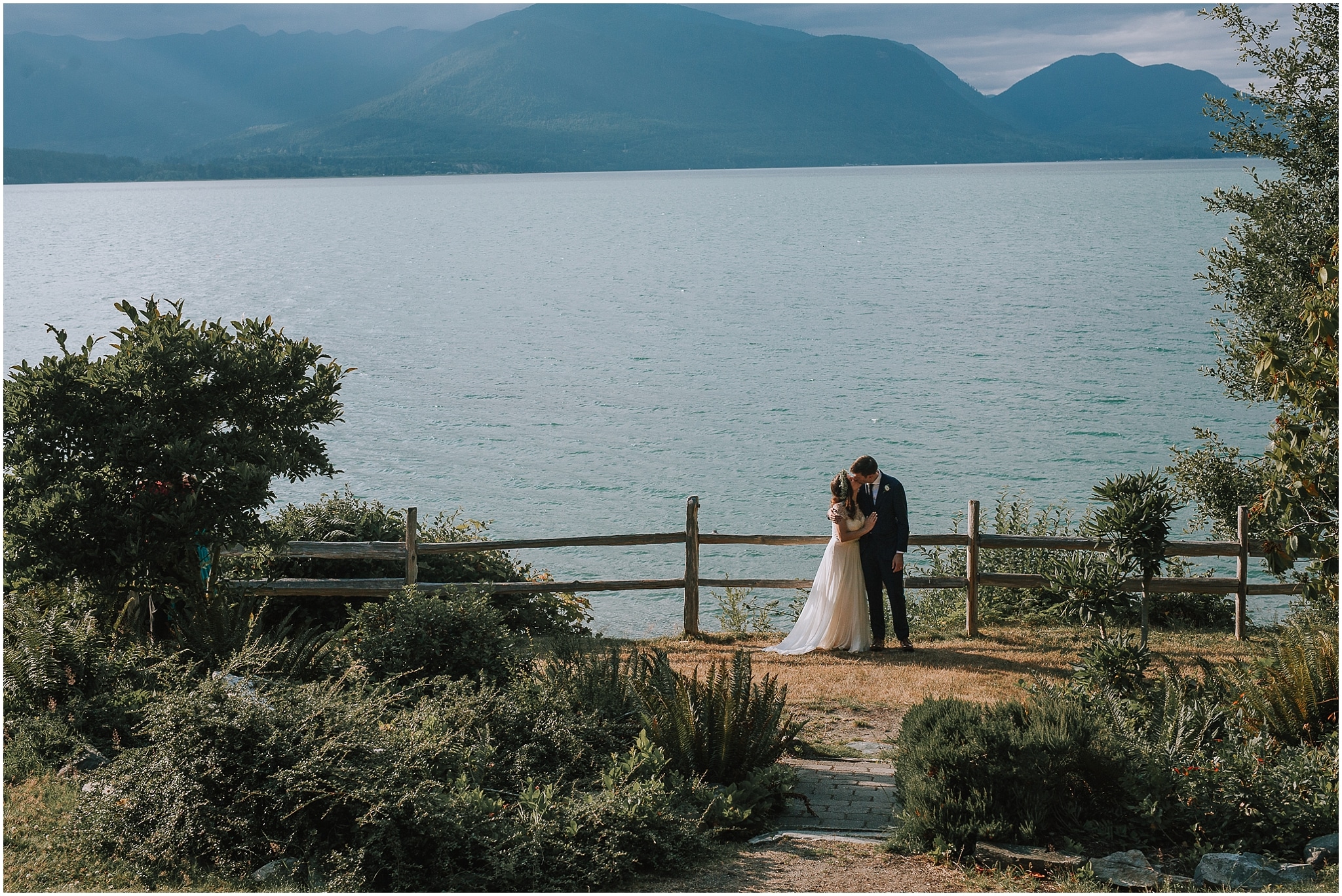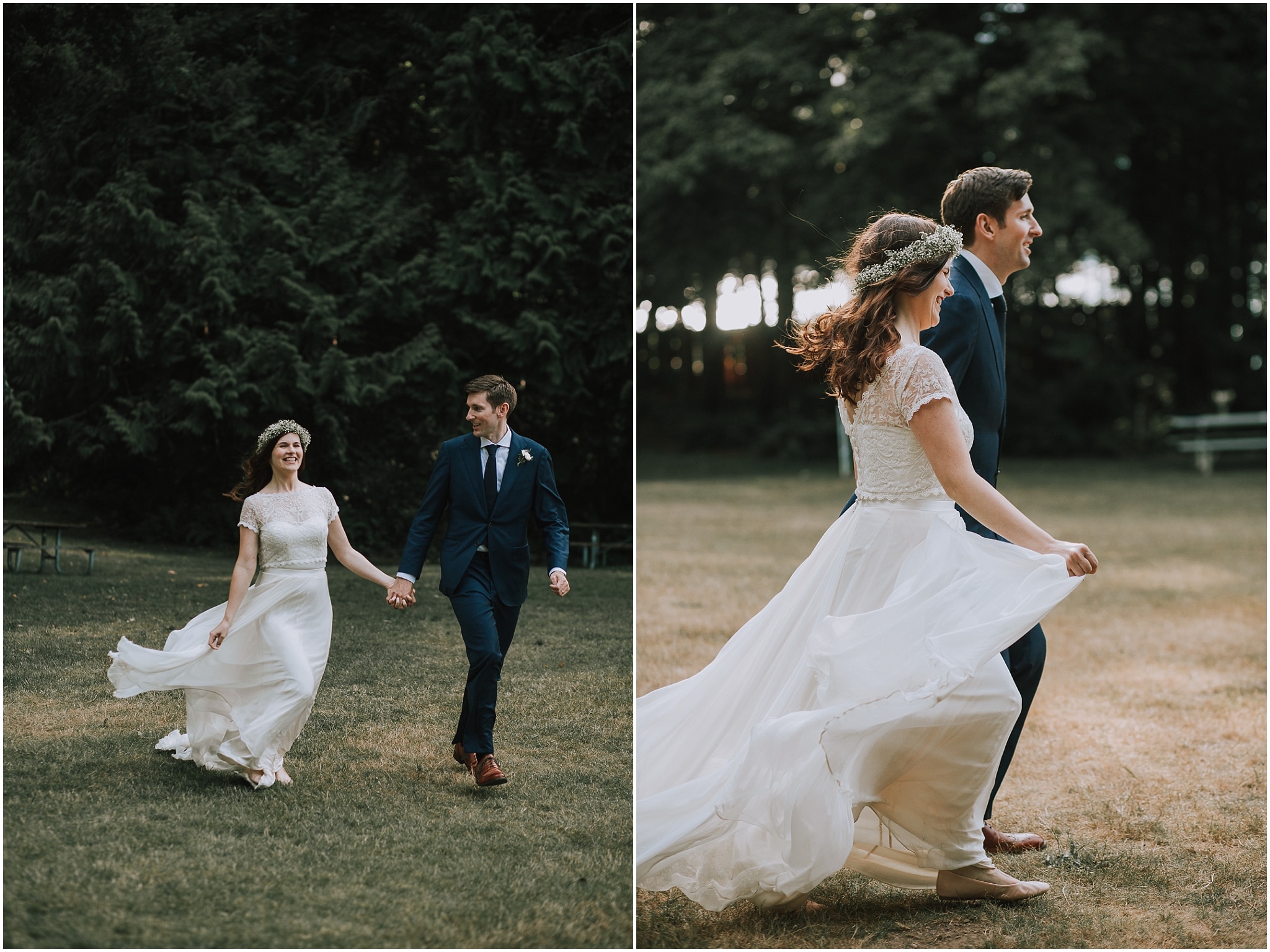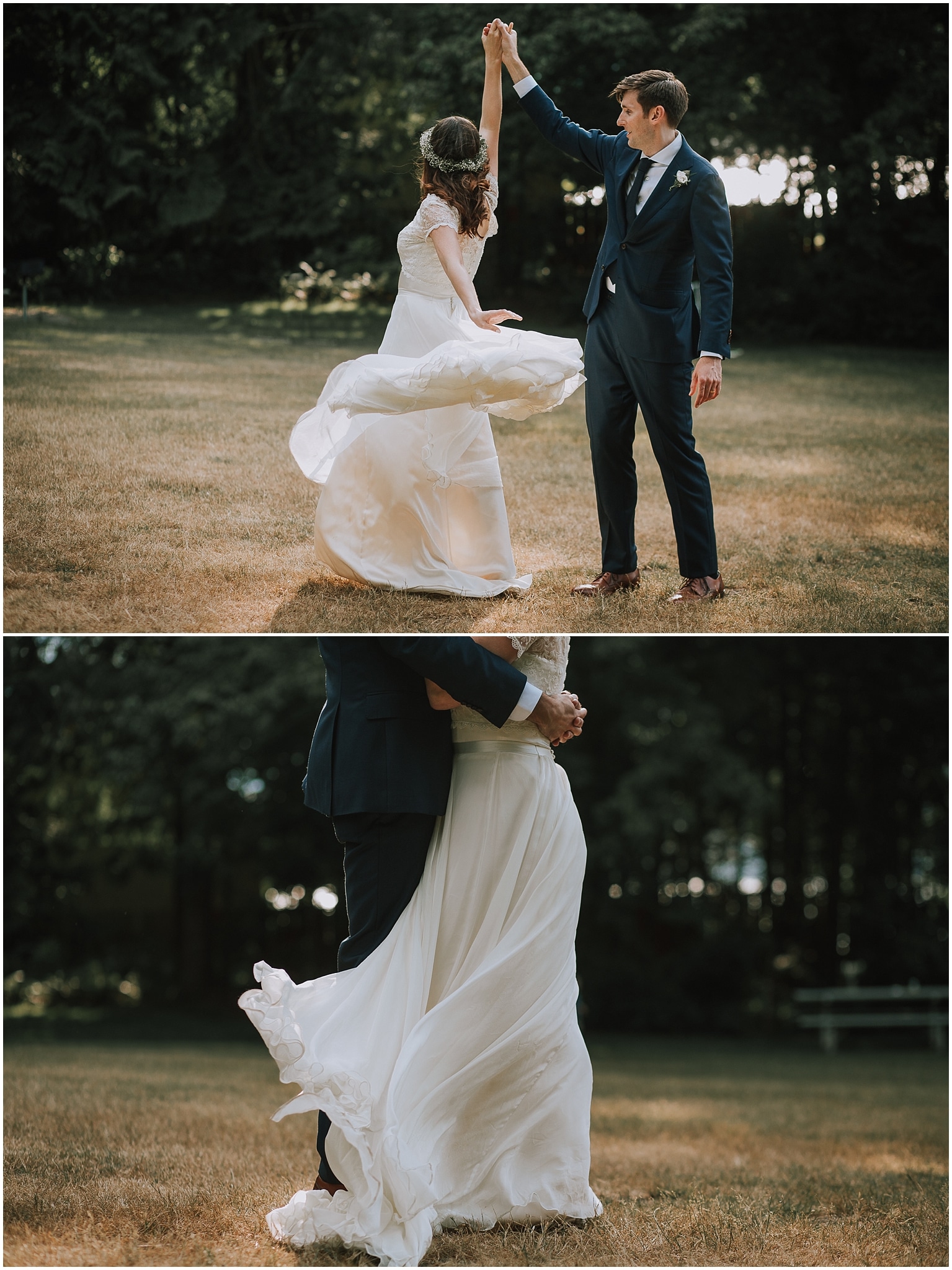 "David and I have been friends for a long time.  We were friends in high school and after high school graduation, we each moved away from our hometown and kind of did our own thing for several years.  We both happened to be randomly back in our hometown one weekend, and we went out for lunch just for fun.  We enjoy being in each other's company and we make each other laugh quite a bit."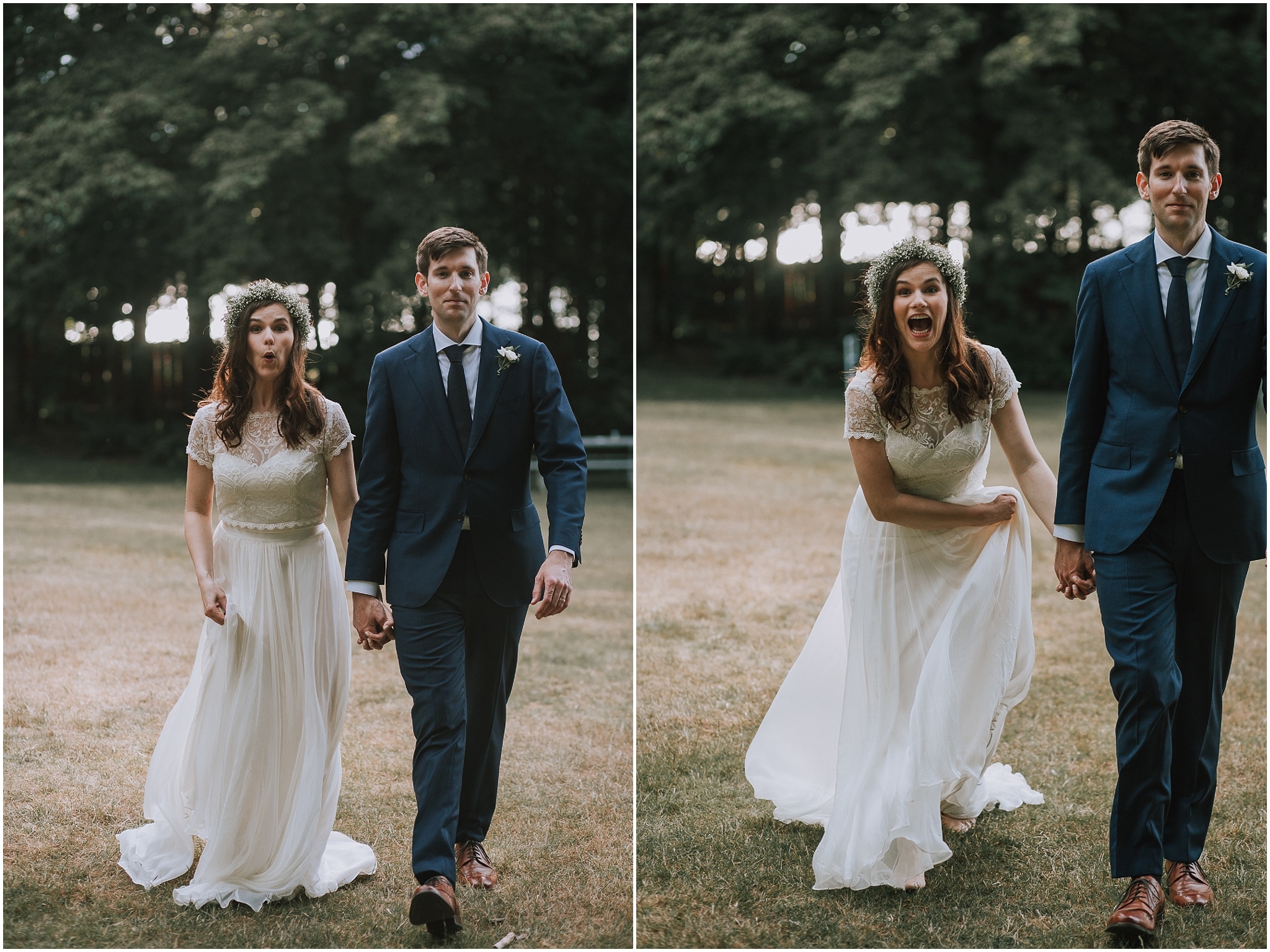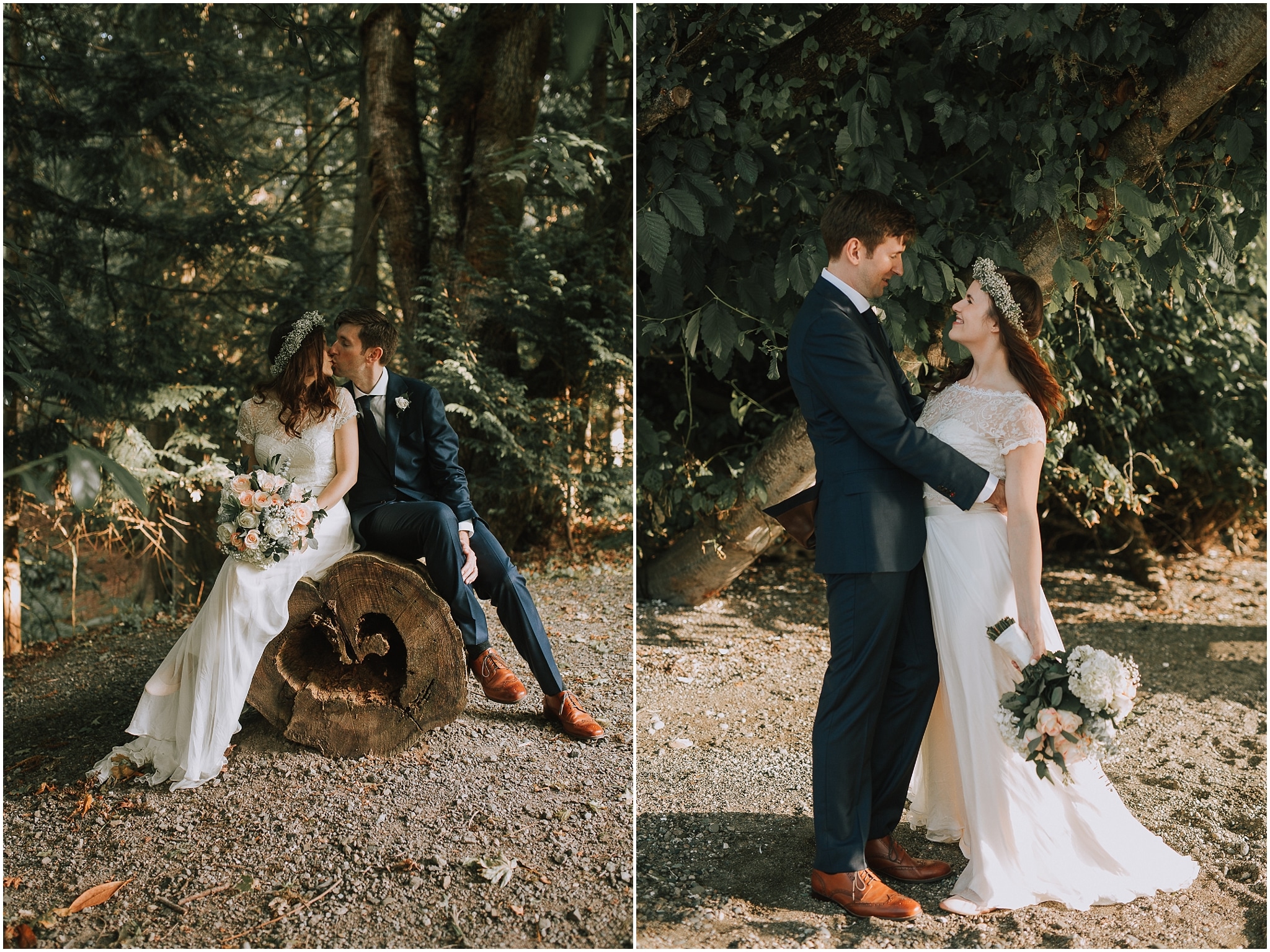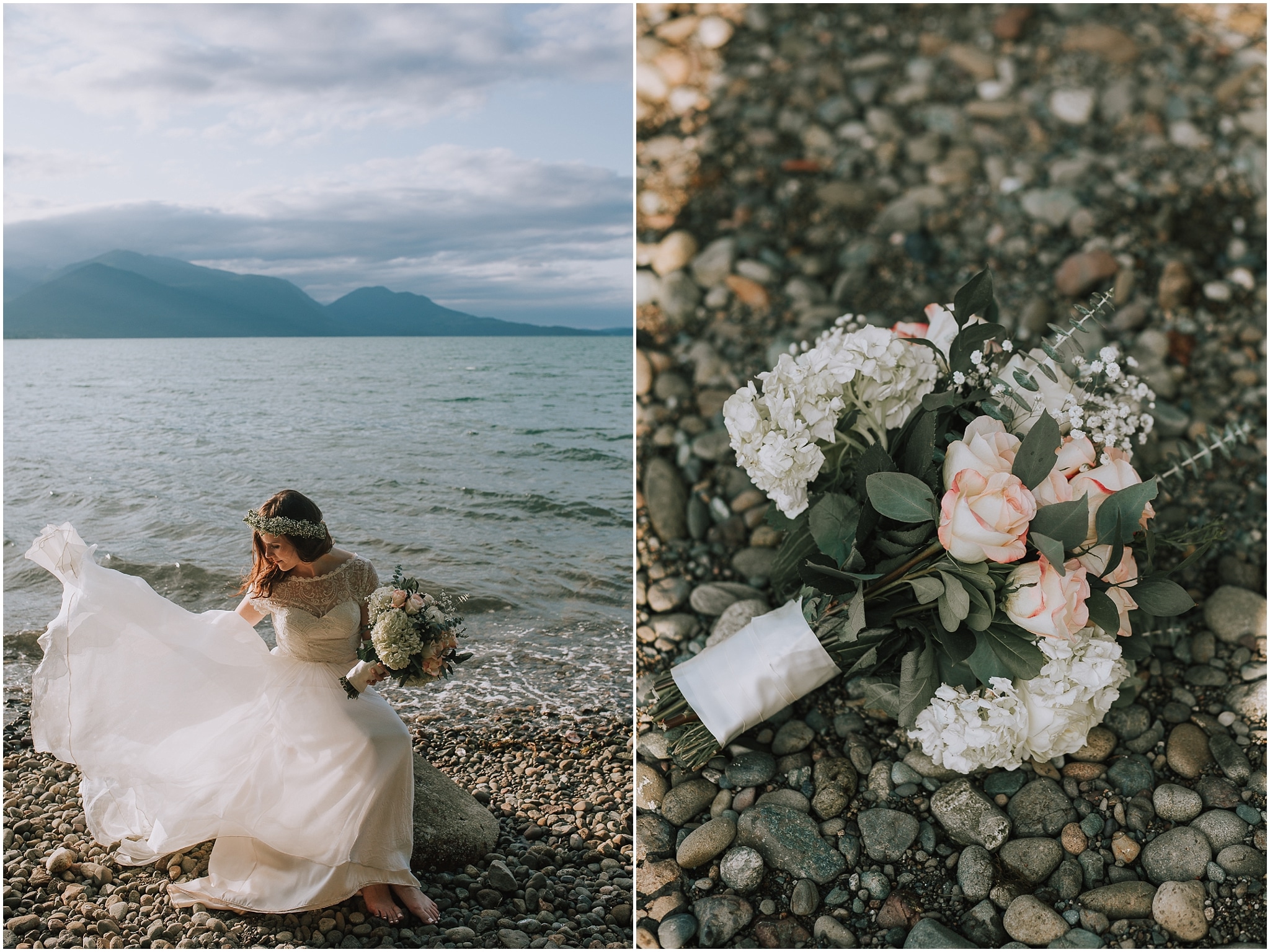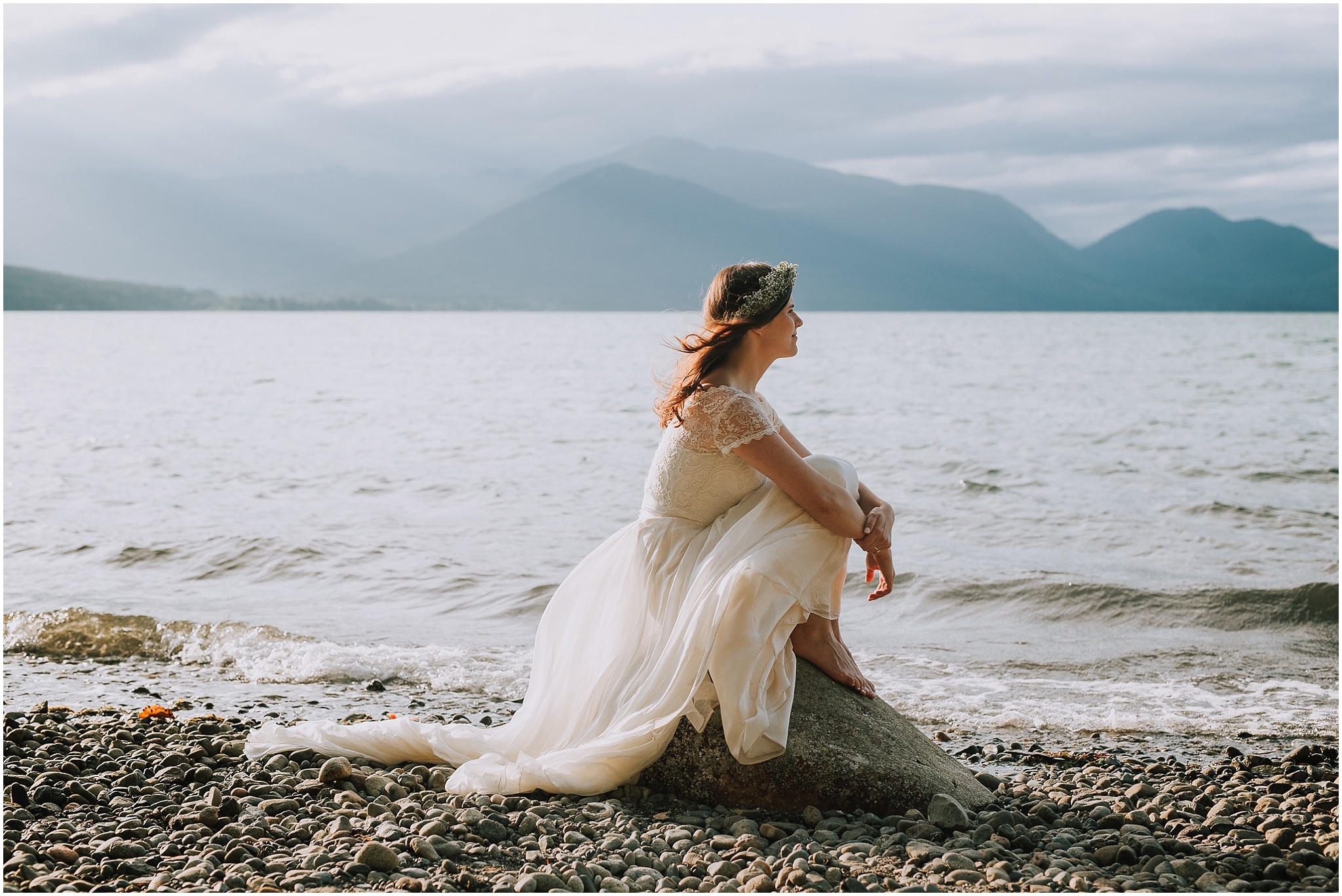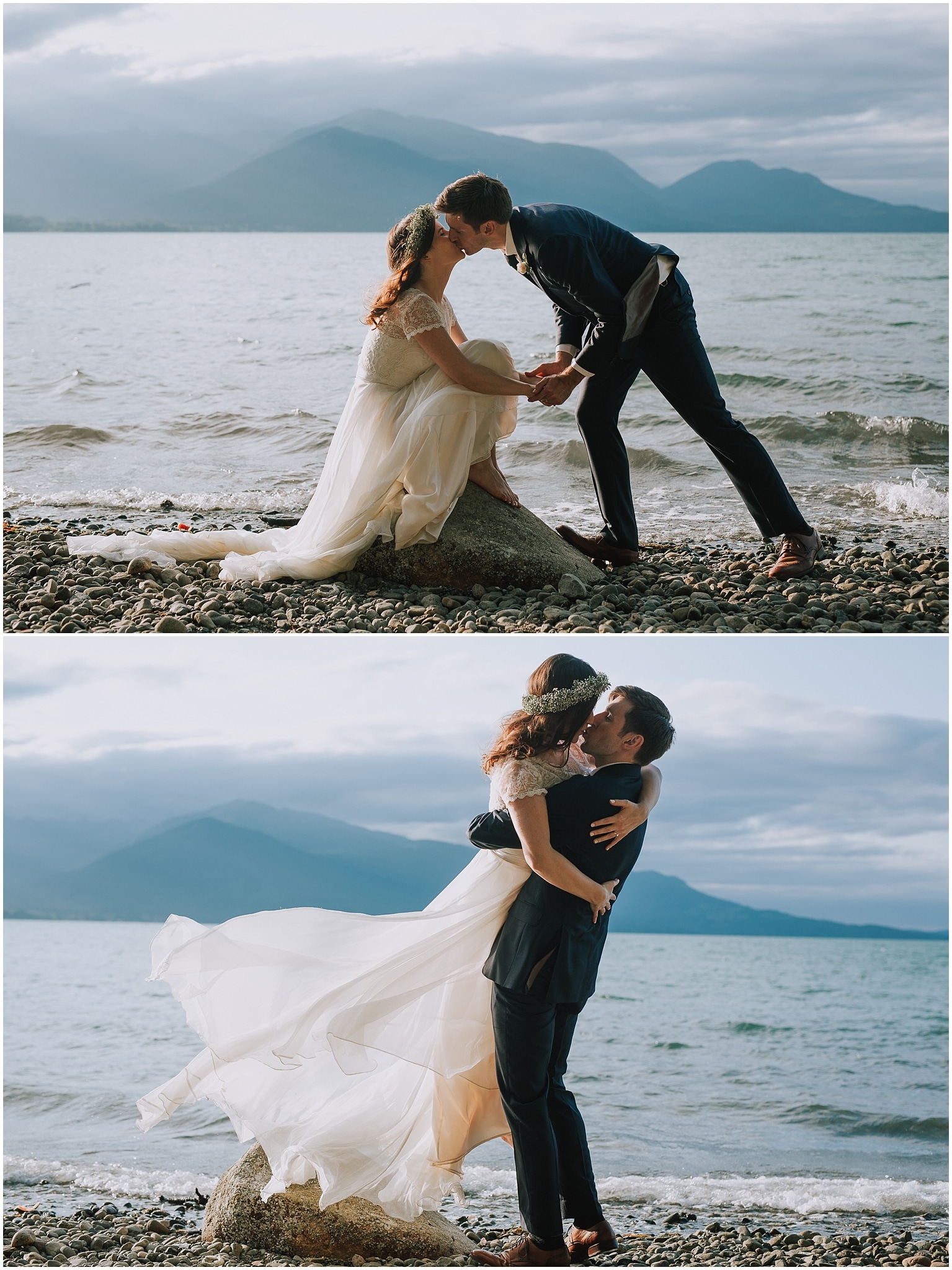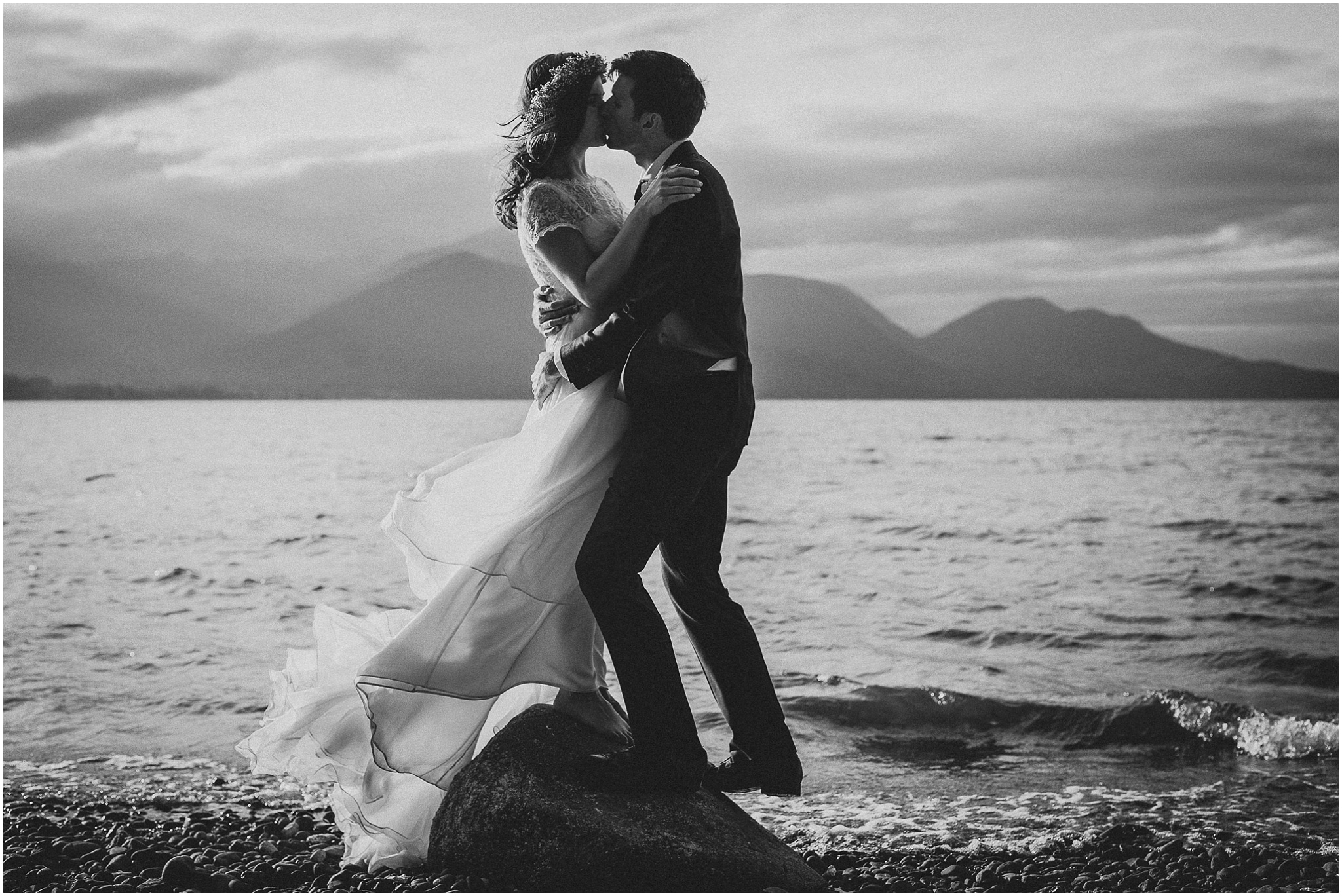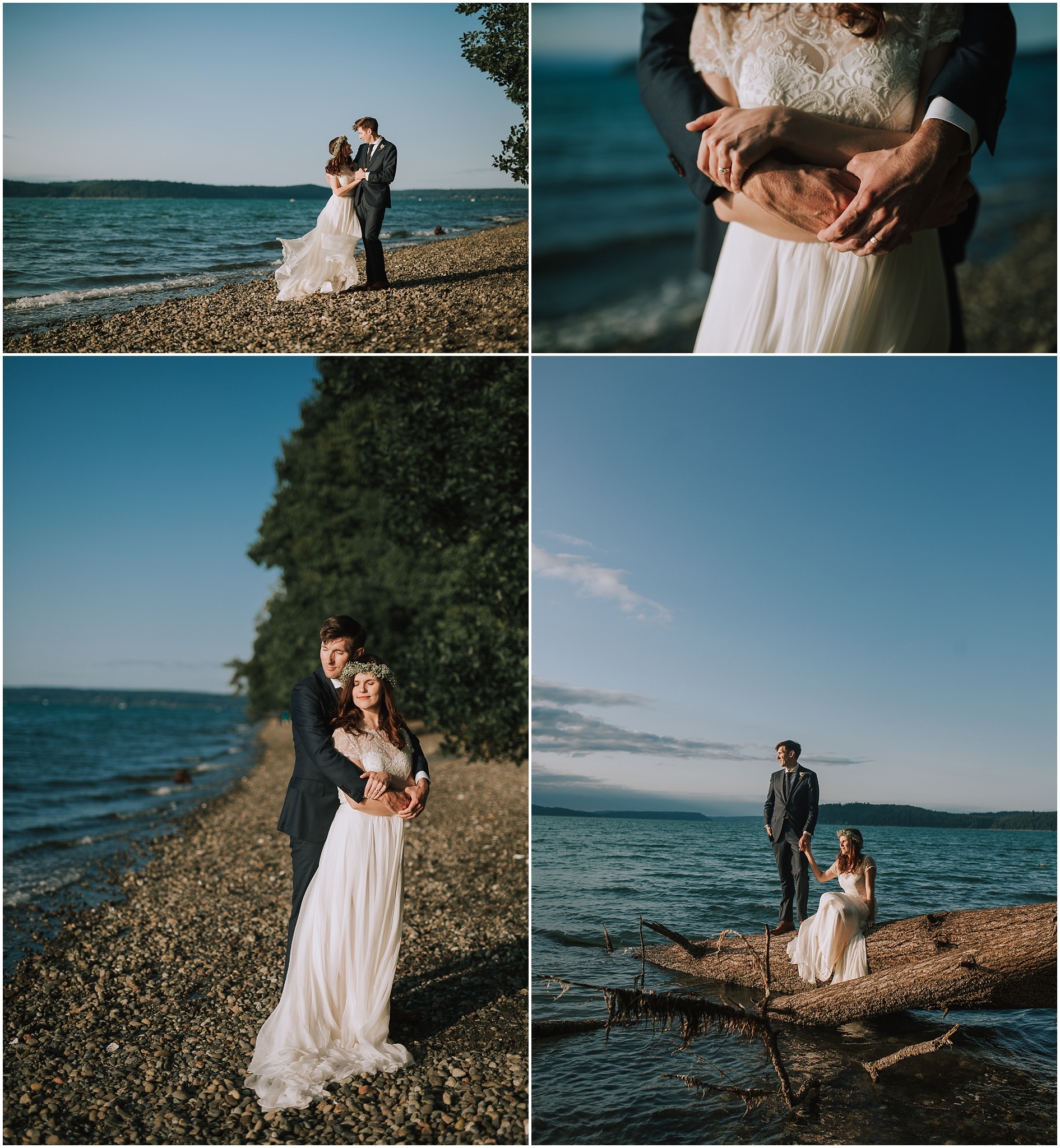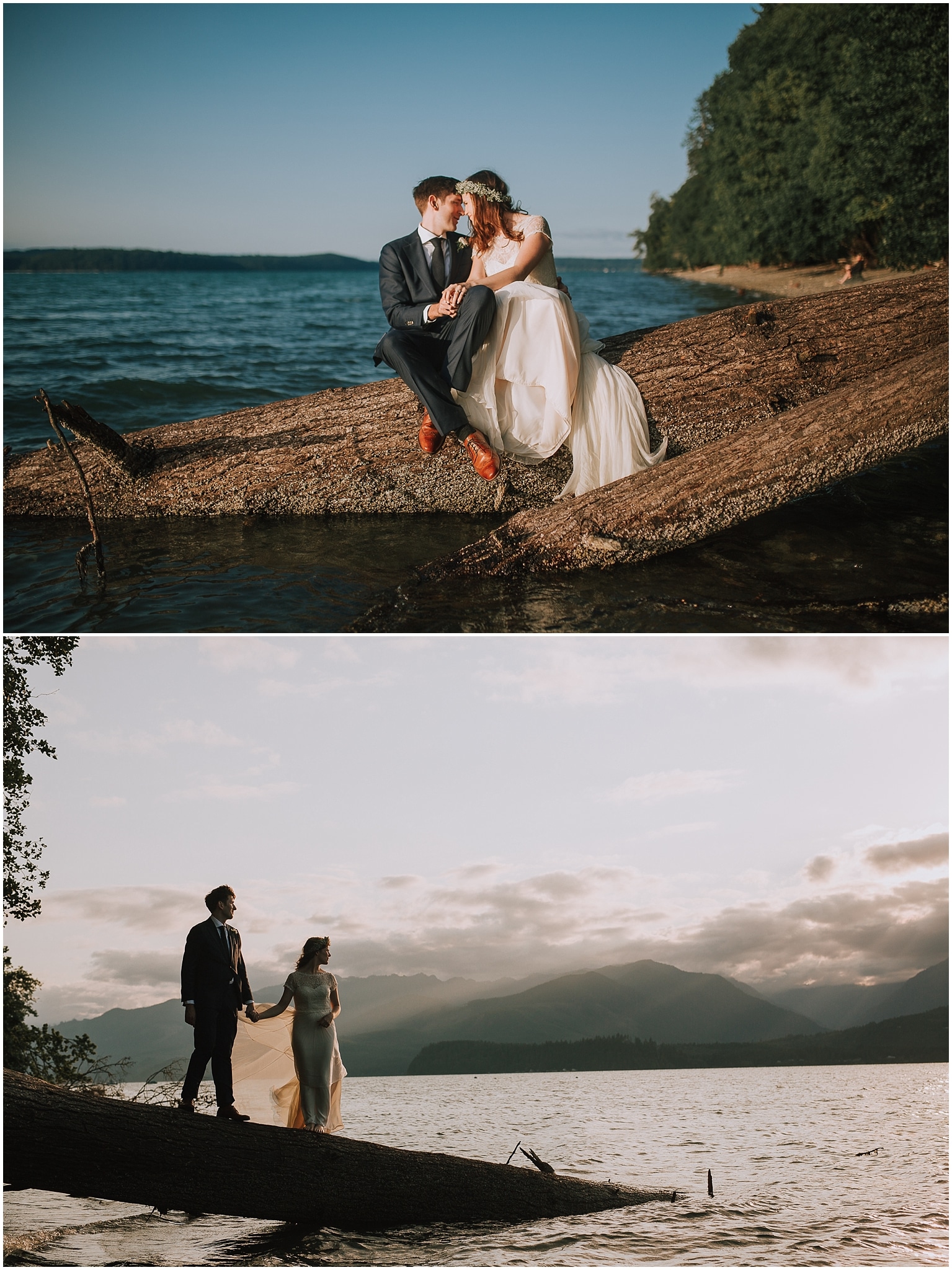 "Kim was so wonderful!  She captured the day so beautifully!  The photos she took have preserved the memories of the day perfectly and will cherish them for decades to come!"
If you're feeling even more inspired now, don't forget to check out my journal here.
If you are an Instagram person, you can follow me here.