Jillian & John
If you like red rocks, then wait till you see this swoon-worthy Horseshoe Bend Engagement Session
I was on a road trip with my husband down to Texas for a wedding and I knew we wanted to go to Arizona on our drive back home. I put the word out that I was going to be headed to the famous Horseshoe Bend out on Facebook. Jillian and Jon saw and jumped at the opportunity to have me shoot them since they live in Phoenix, only a few hours south.
Since the area is so incredibly popular during the day and evening, we decided the best time for the shoot was at sunrise. Yes sunrise. I was staying at a campground 10 minutes away in Page, AZ and got up to meet them at 4 am. I was exhausted and it was colder than it was the day before, but there was maybe 10 other people there instead of the 200 that was there the day before when I came to check it out.
Jillian and John are a very sweet couple. Shy but happy in love. Quirky but beautiful. I loved the dresses that Jillian brought with her. The lovely white one was one she already had. The second being from Free People. It was perfect for the rust colored rocks and slight breeze. Come check out the rest of the photos and follow along with the wonderful morning we had.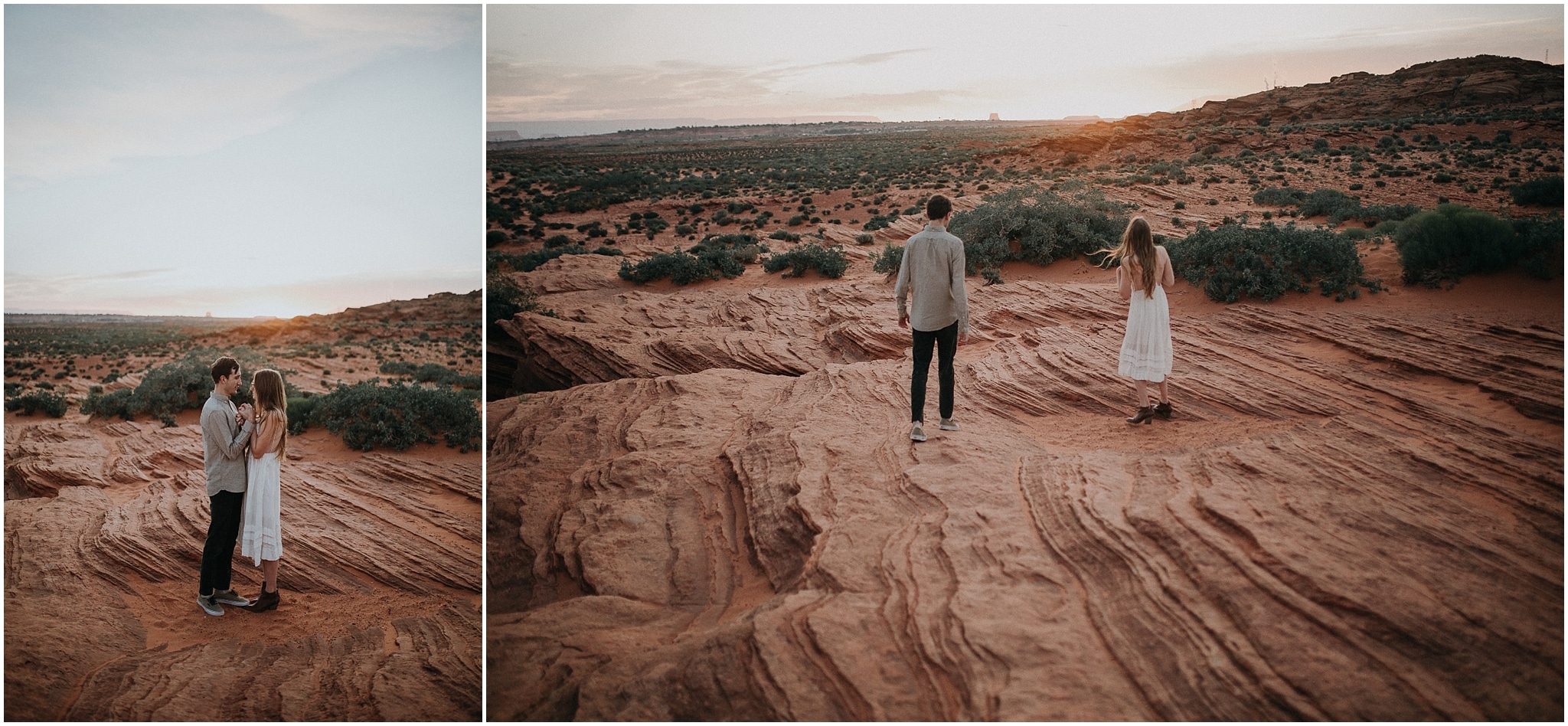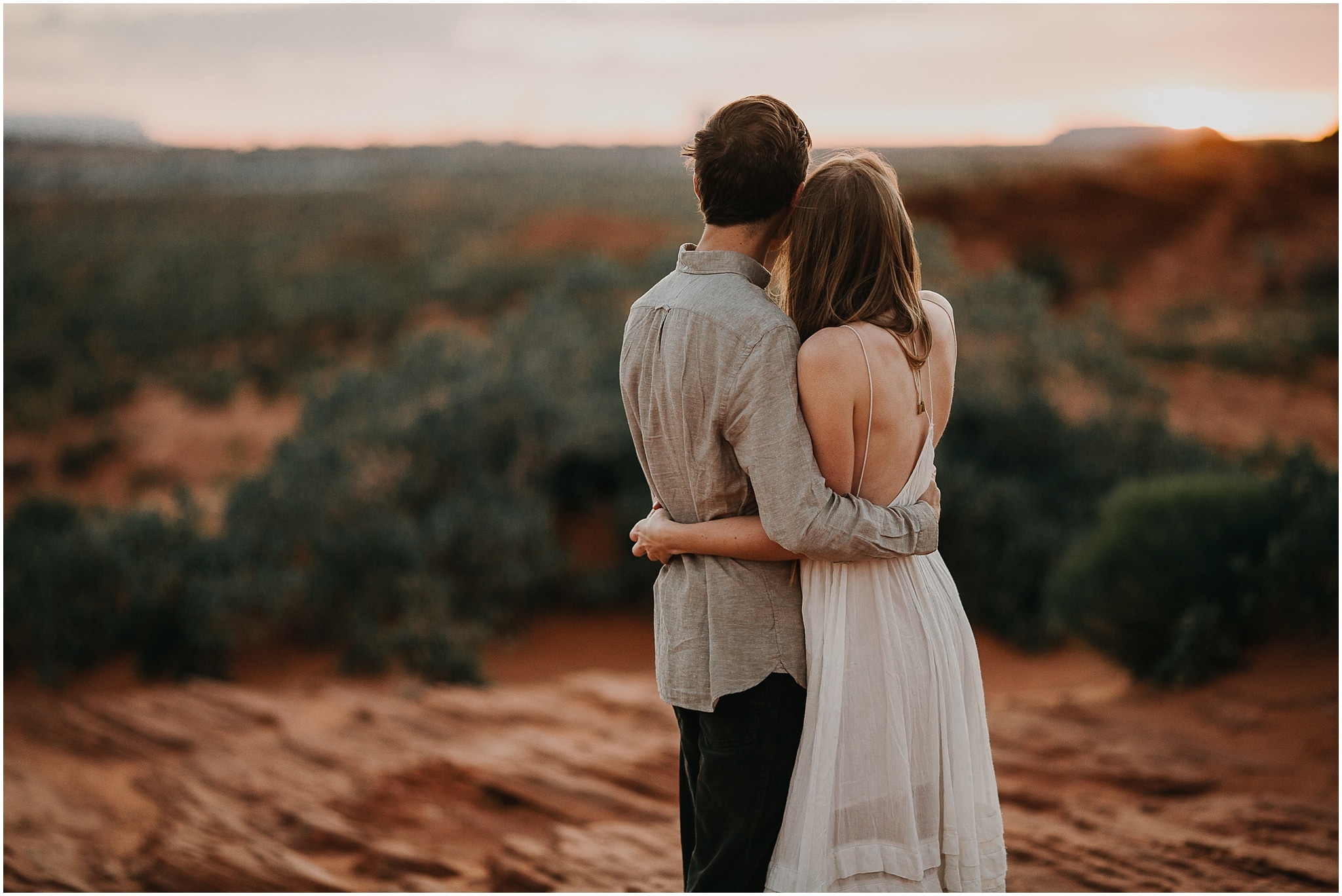 Funny story, there is a gas station that are popular for truckers called "Love's" that are everywhere!  They sell these mexican blankets for only $10 bucks! Sure as shit beats the price any other big retailers who sell it for $40!! I bought 2 on our trip and knew I had to use this one for our shoot. If you want one too, go here! They are wonderful for outdoor cuddles.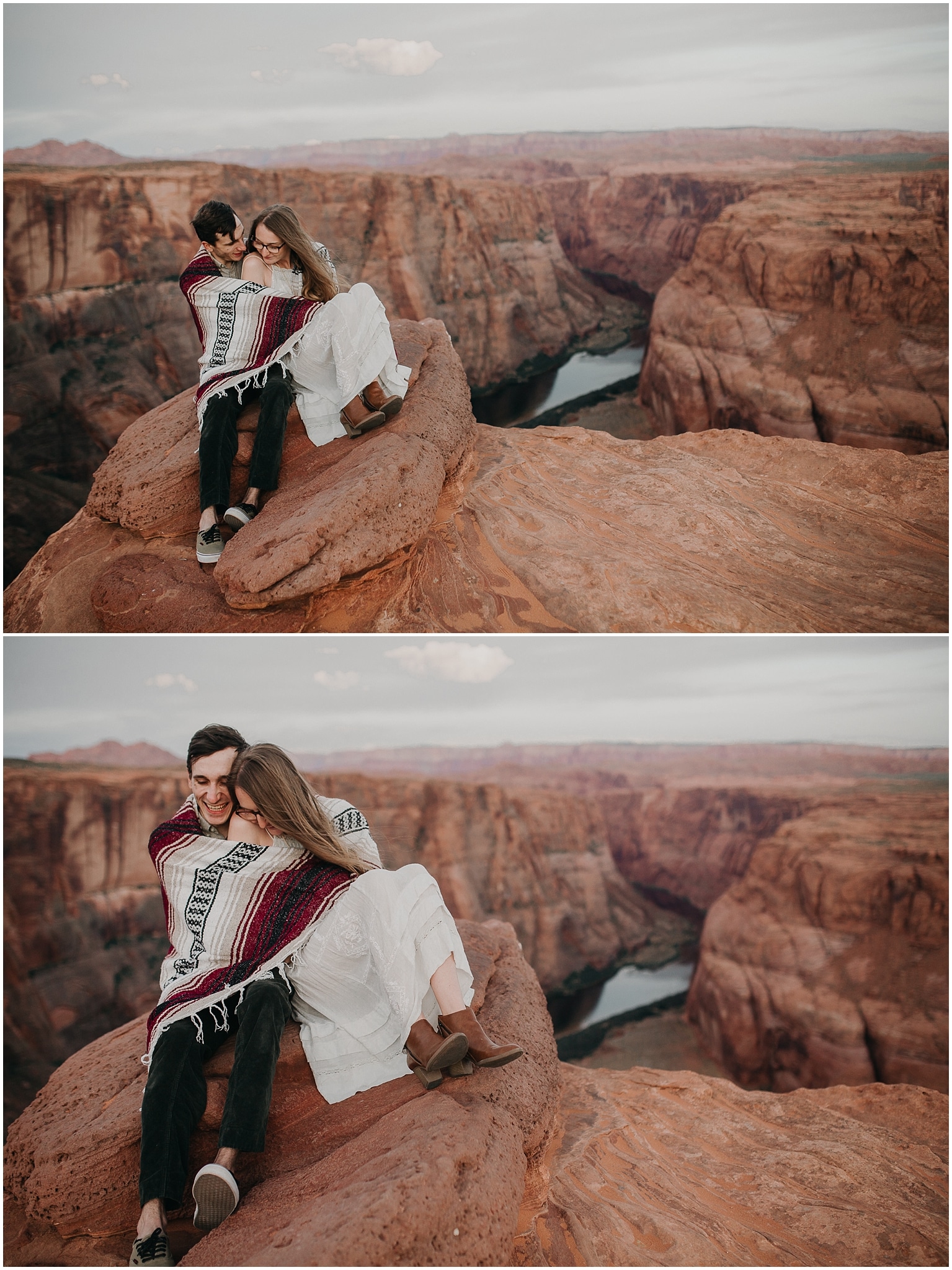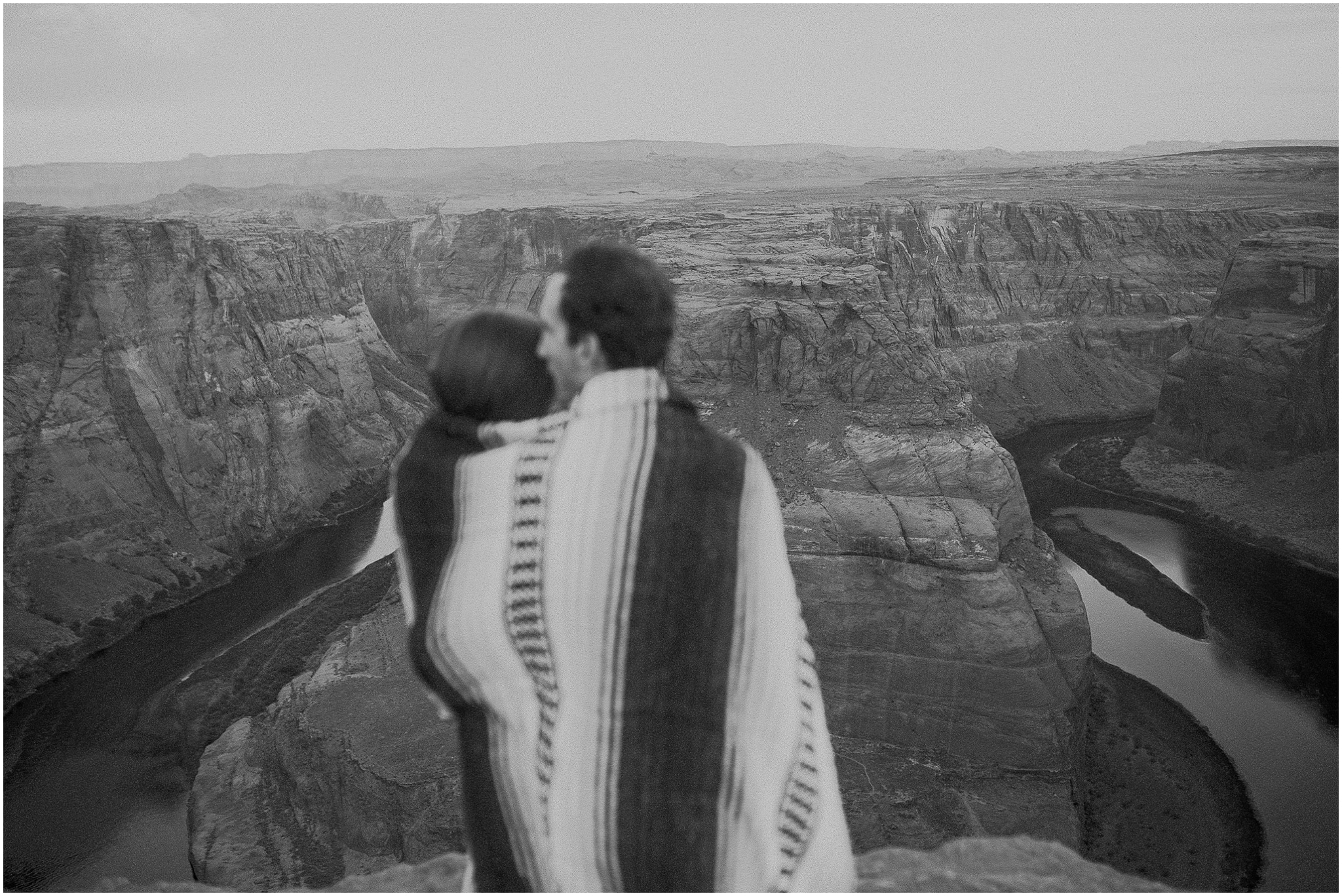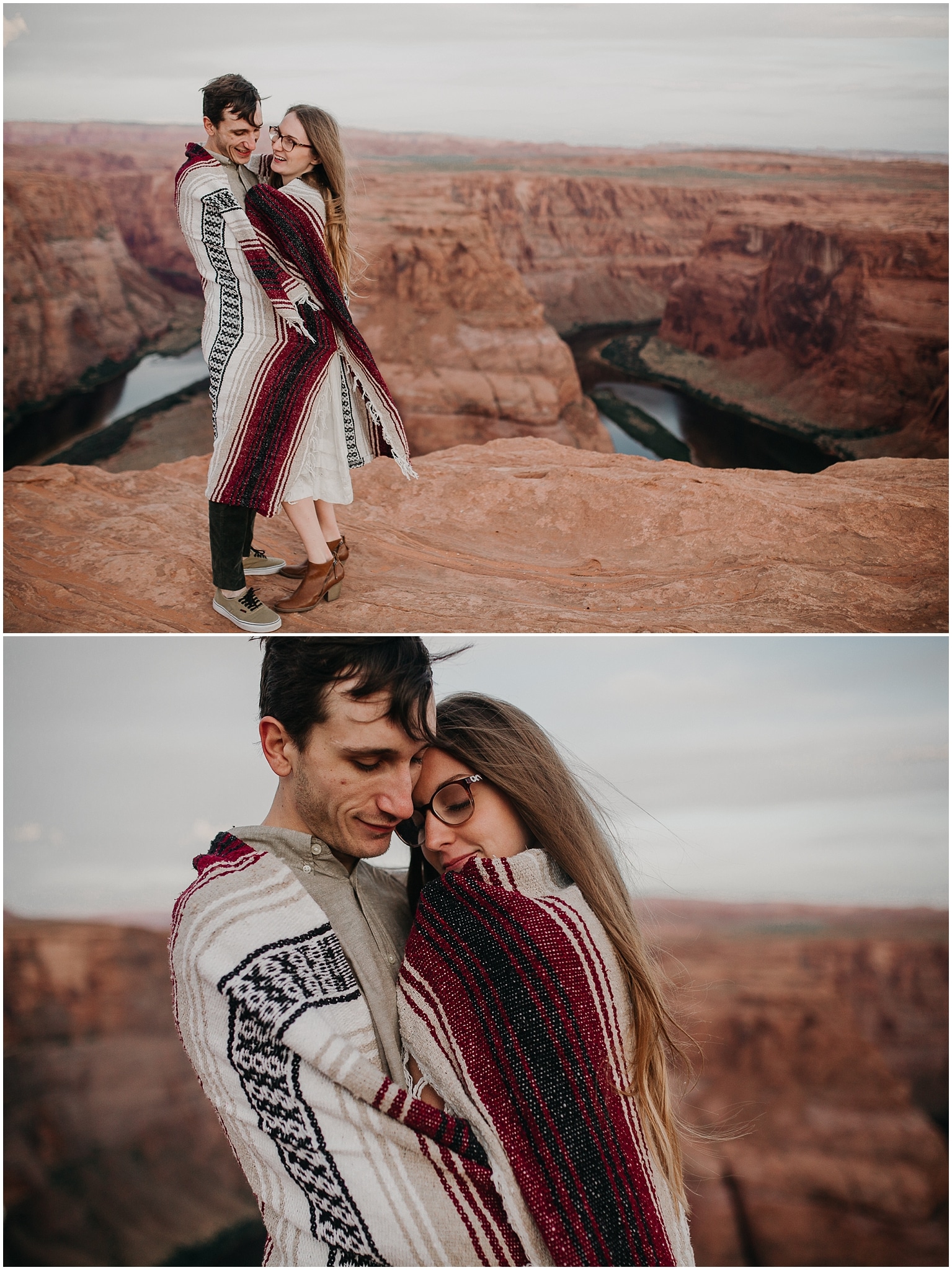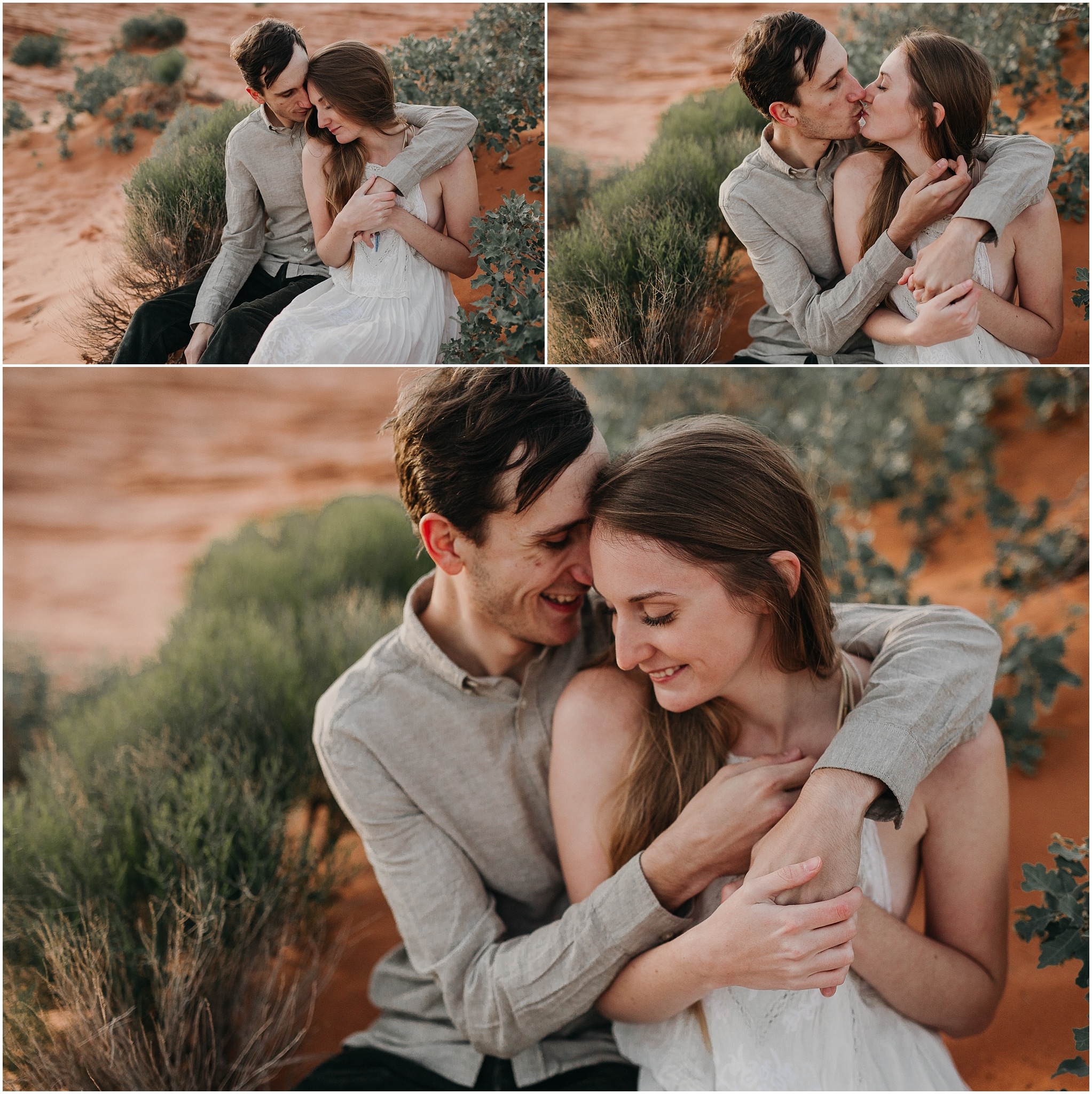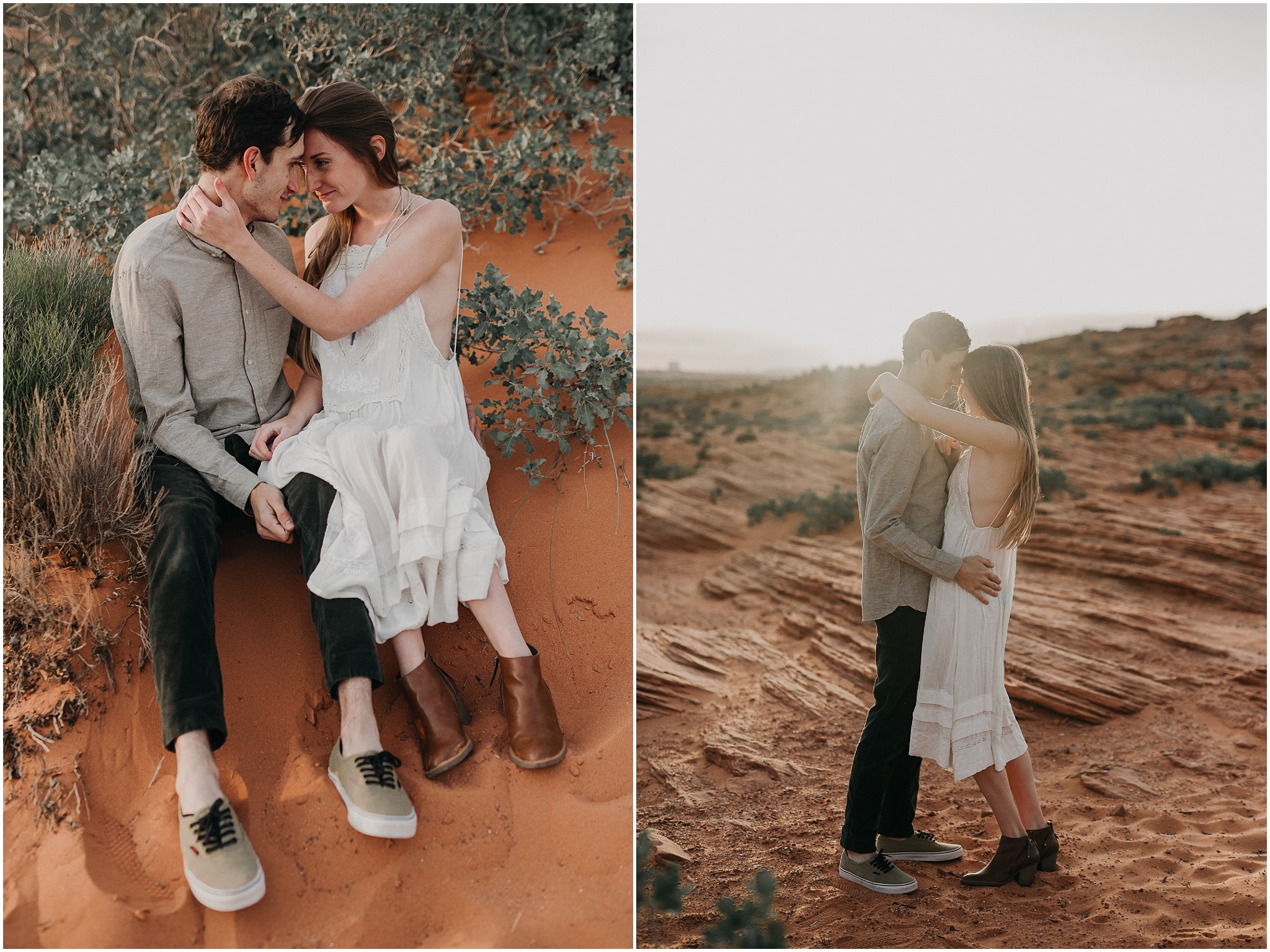 Jillian changed into her second look just as the sun came over the horizon and peaked through the clouds. I swear it was a damn dream seeing that dress flowing in the desert wind.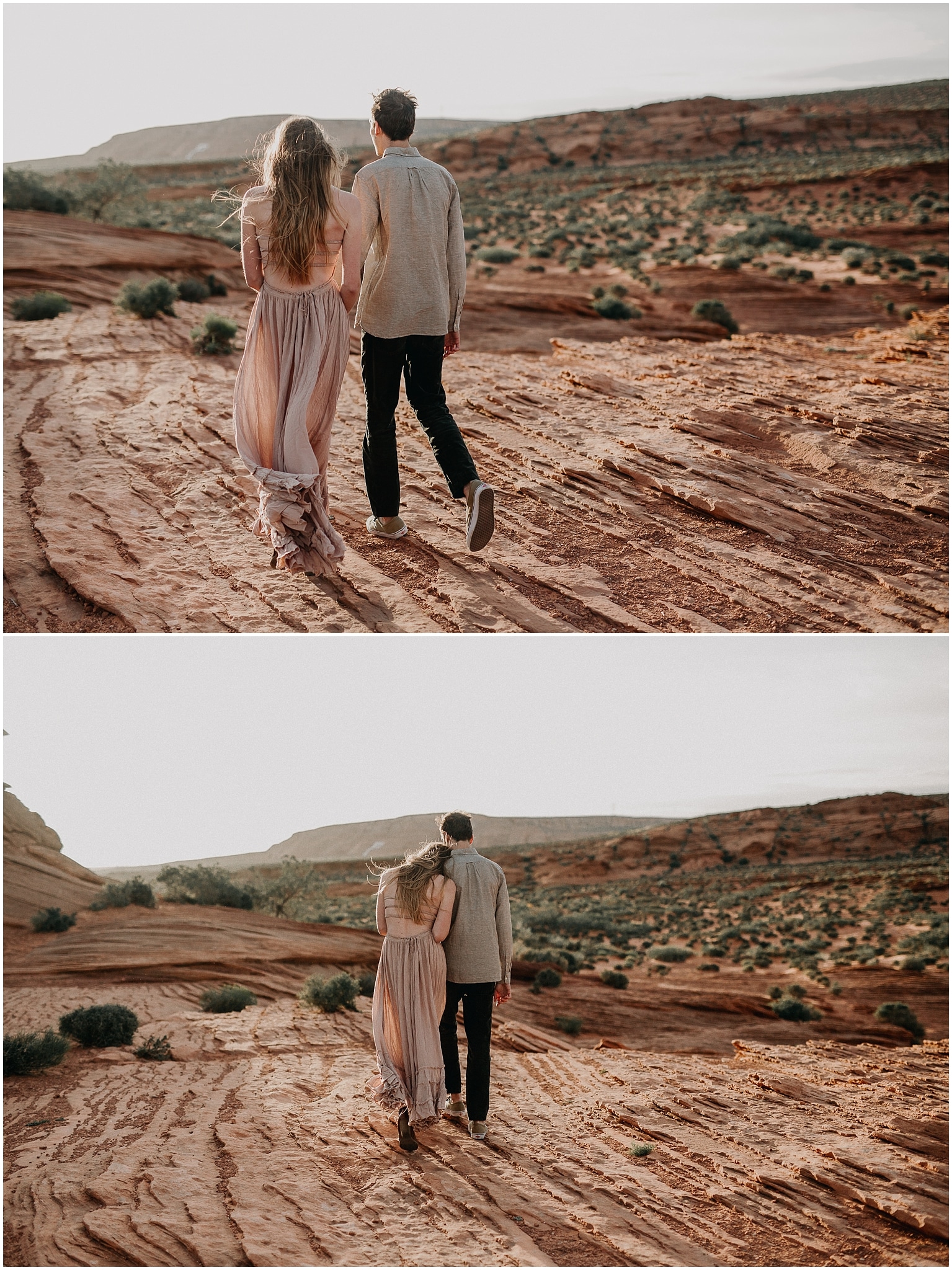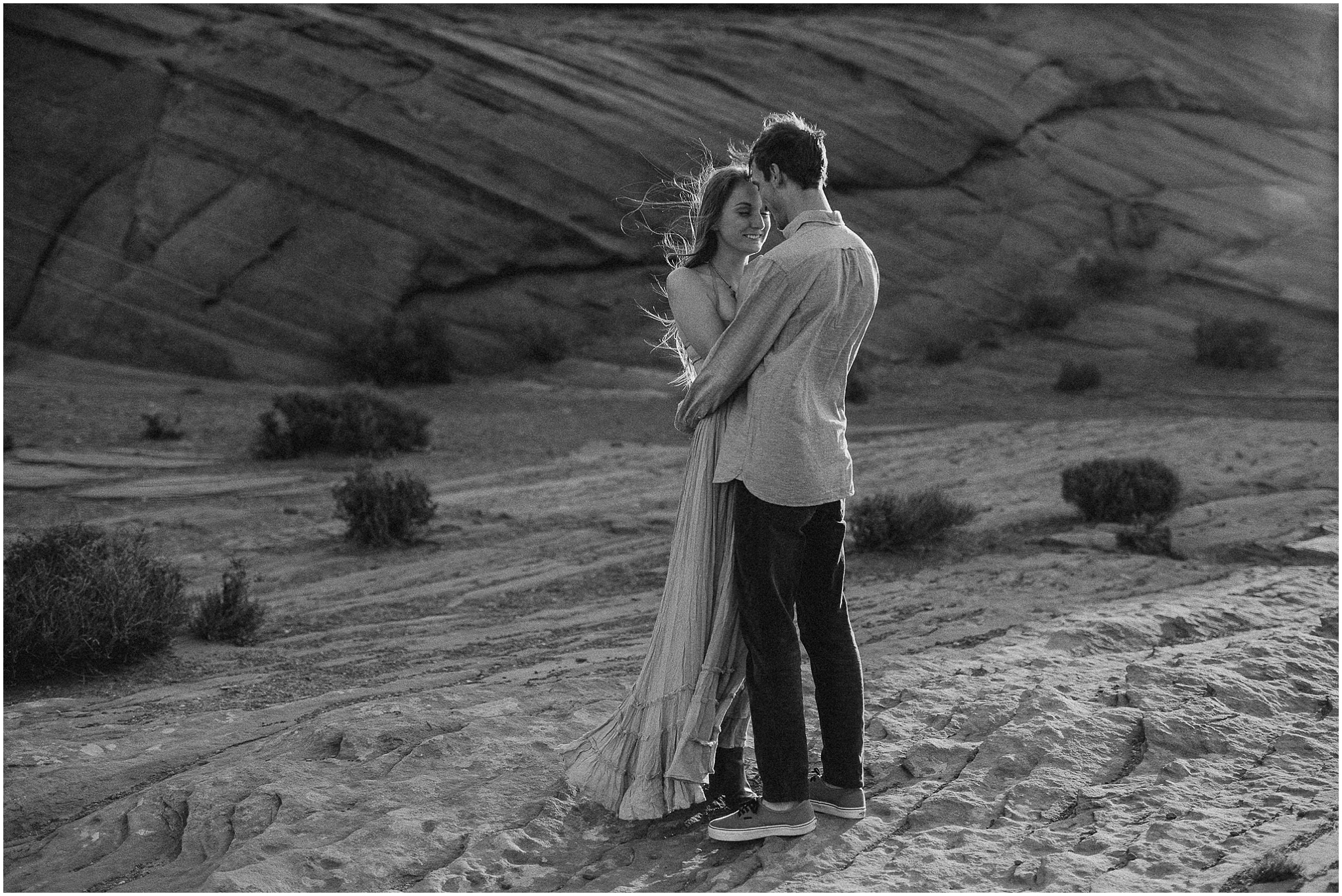 I always love to have my couples dance. It's easy, fun and always looks effortless. Let's see some of those moves!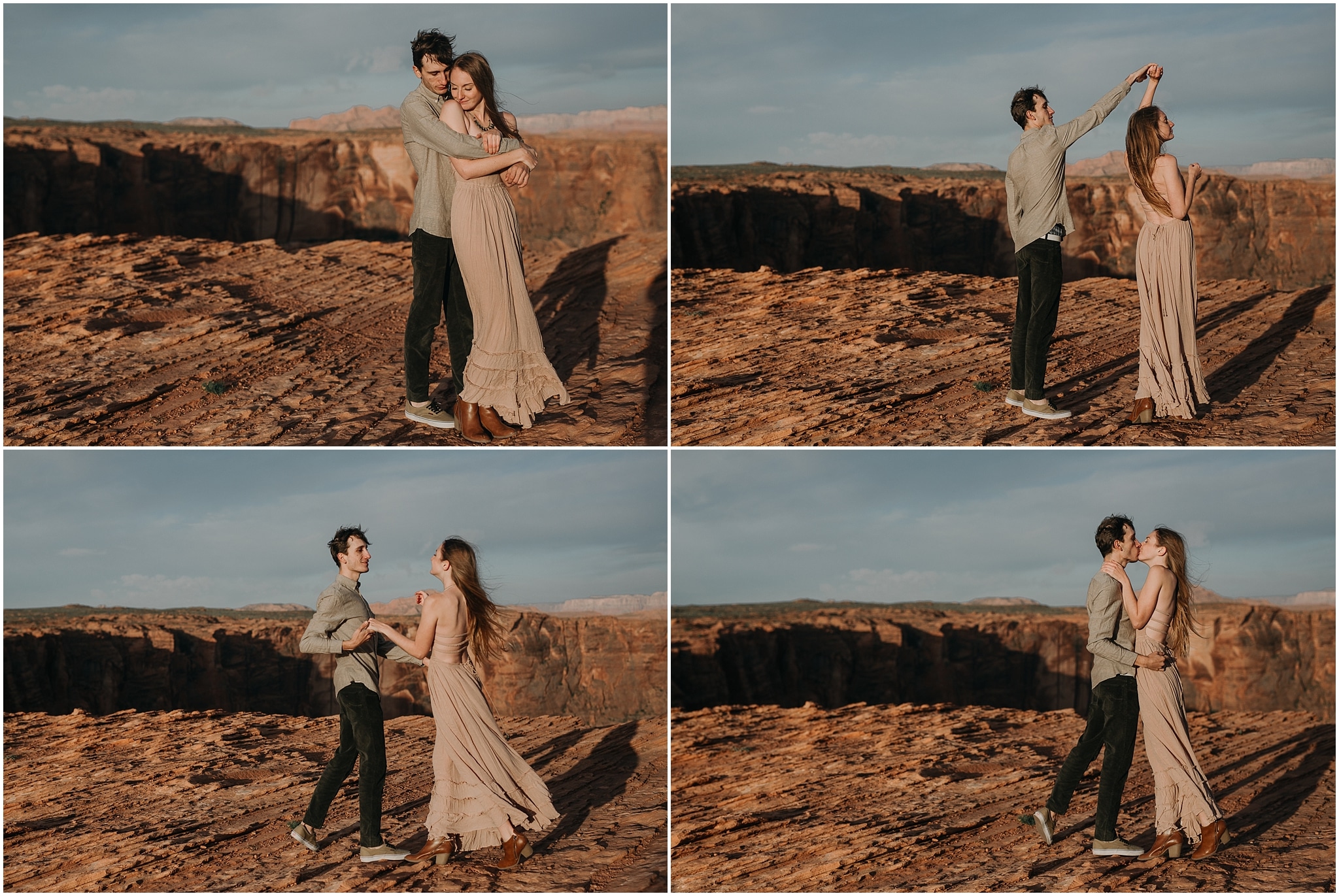 Growing up and living in the lush green Pacific Northwest I was such a wonderful change of scenery to the barren land. Red rocks, sand and dust everywhere with just a hint of green. I love experiencing new places and capturing them in a way that shows off all it's true beauty. I have a feeling that over the years I will have more red rocks in my portfolio, because, dang, it's so breath-taking beautiful!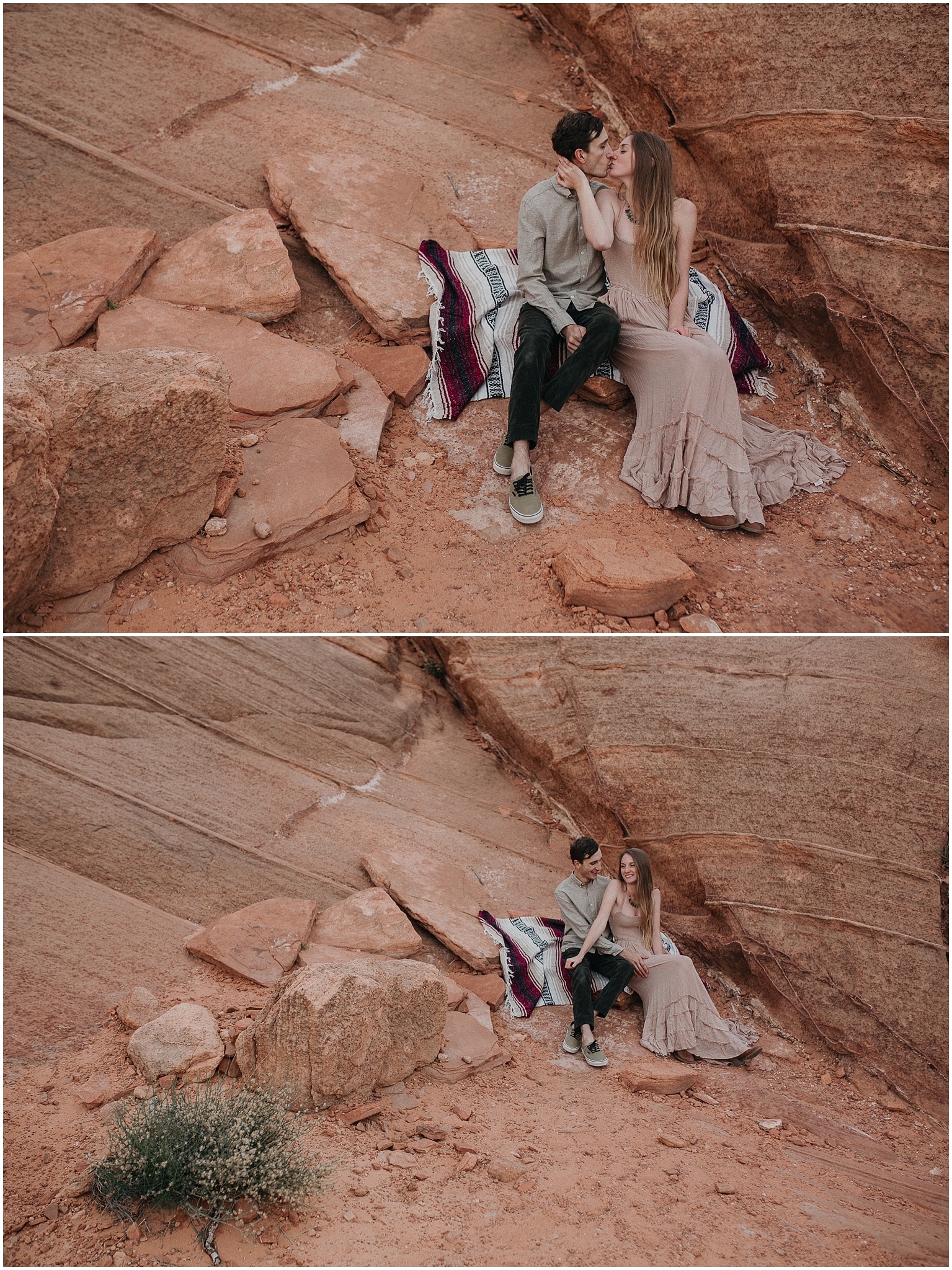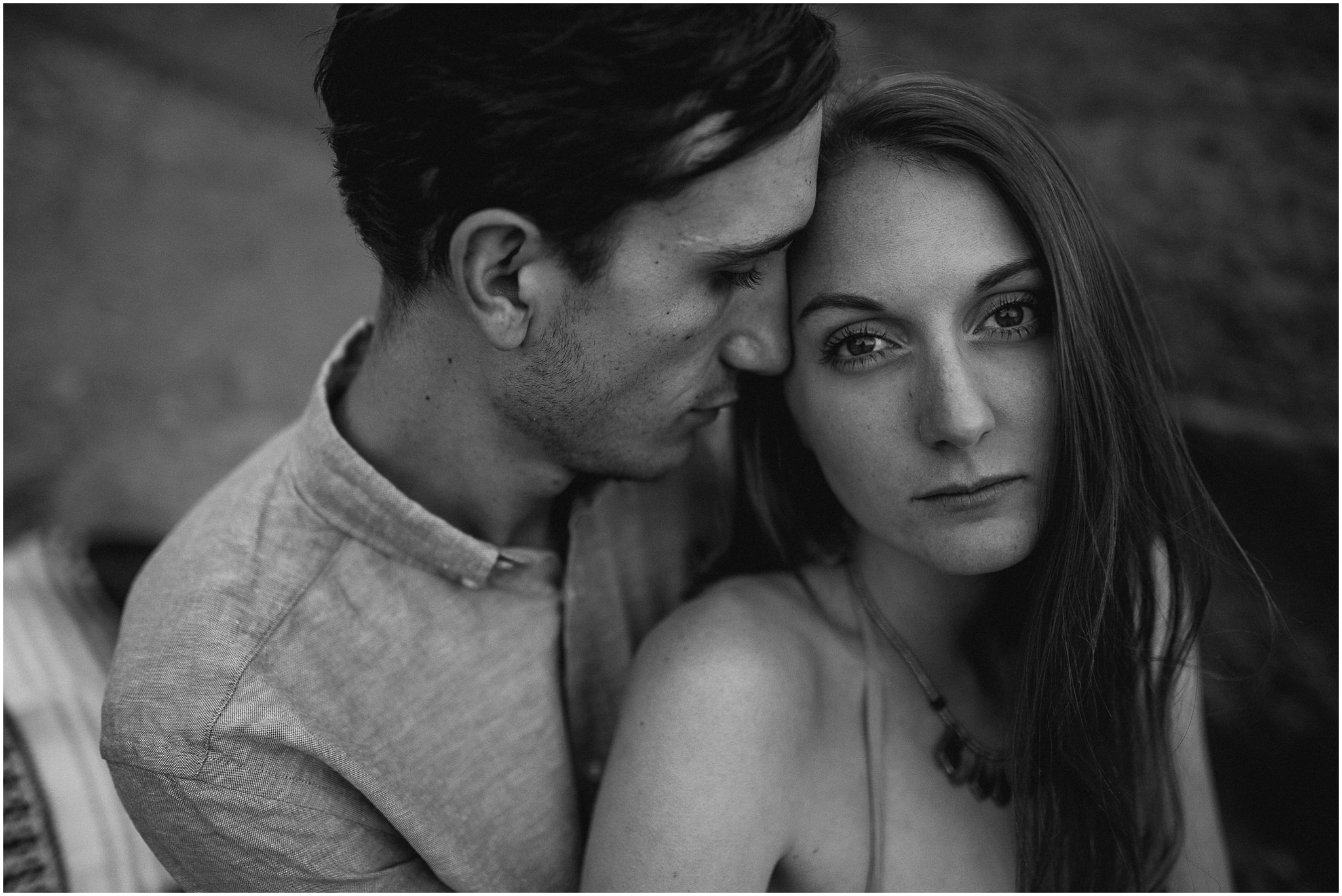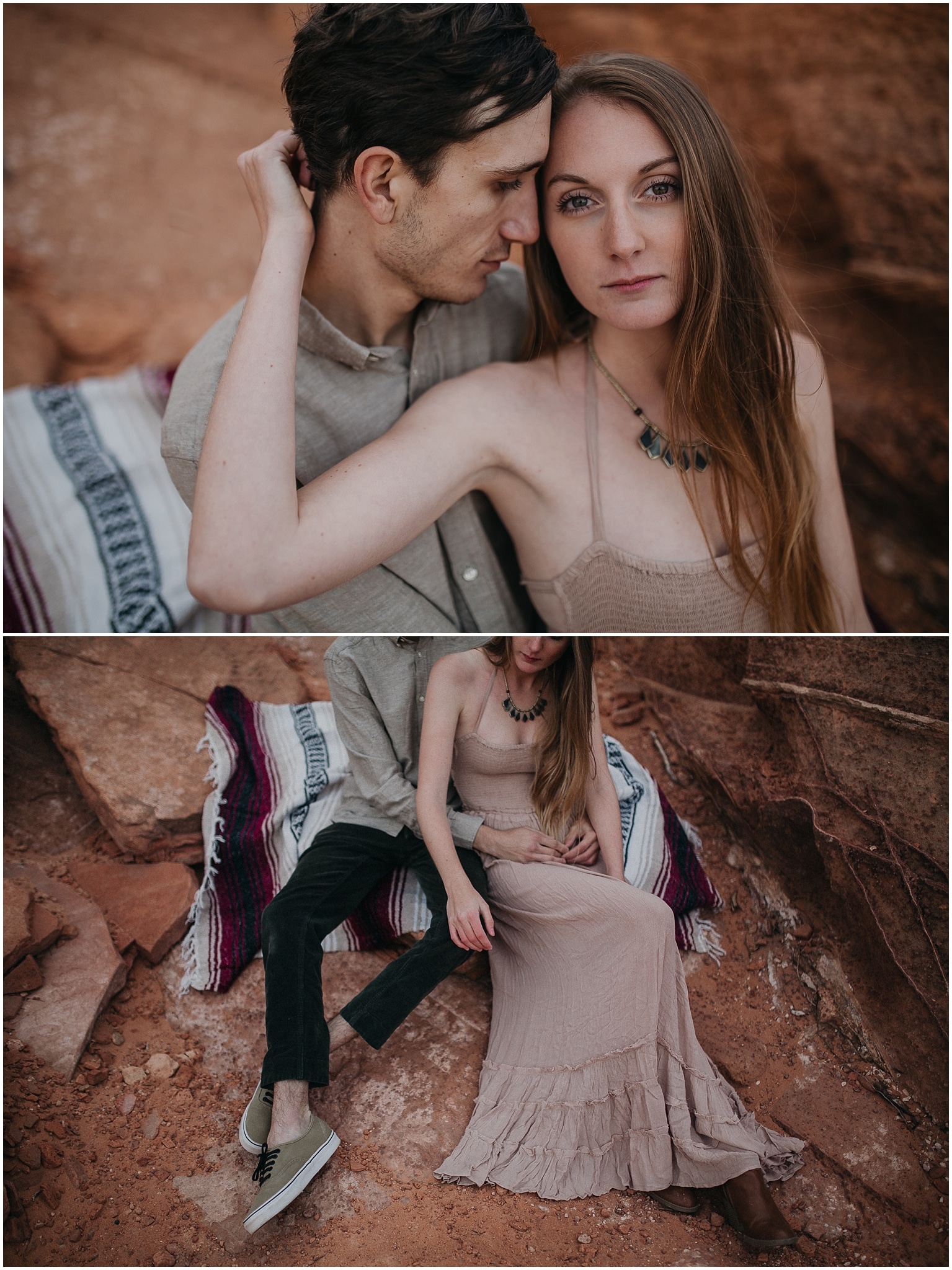 Sometimes it's all about the details and the movement. Don't be afraid to show off how delicate you can be even when you know you're a strong woman.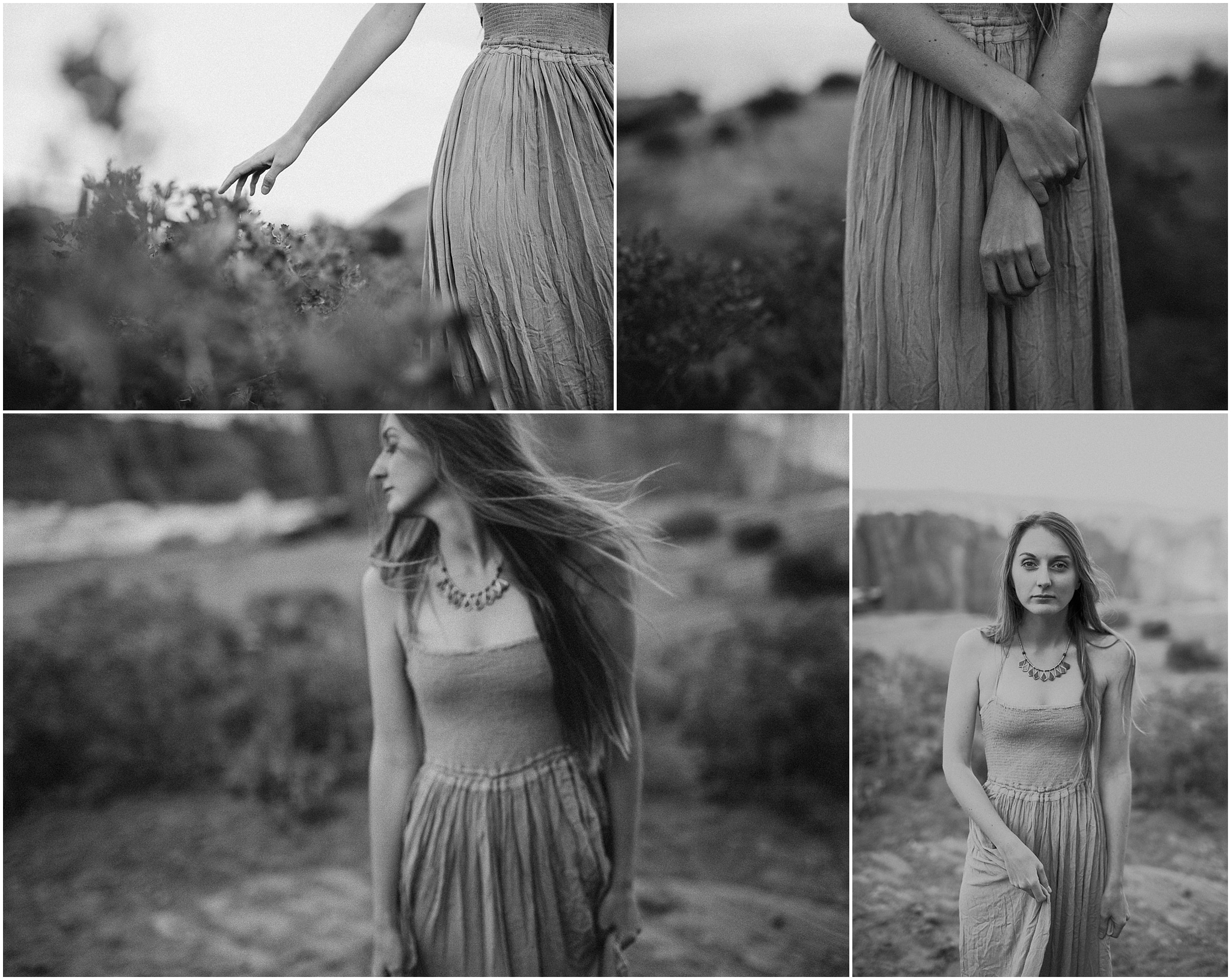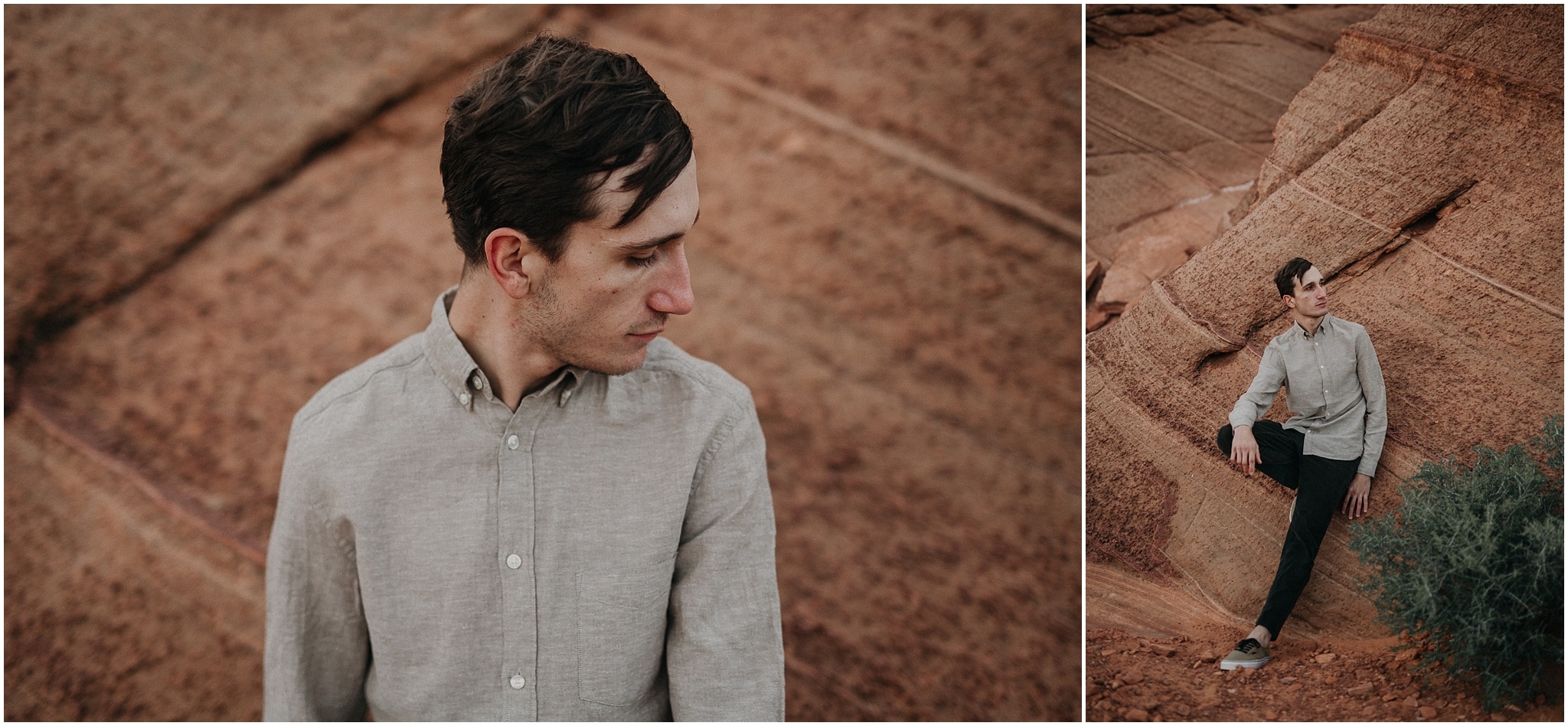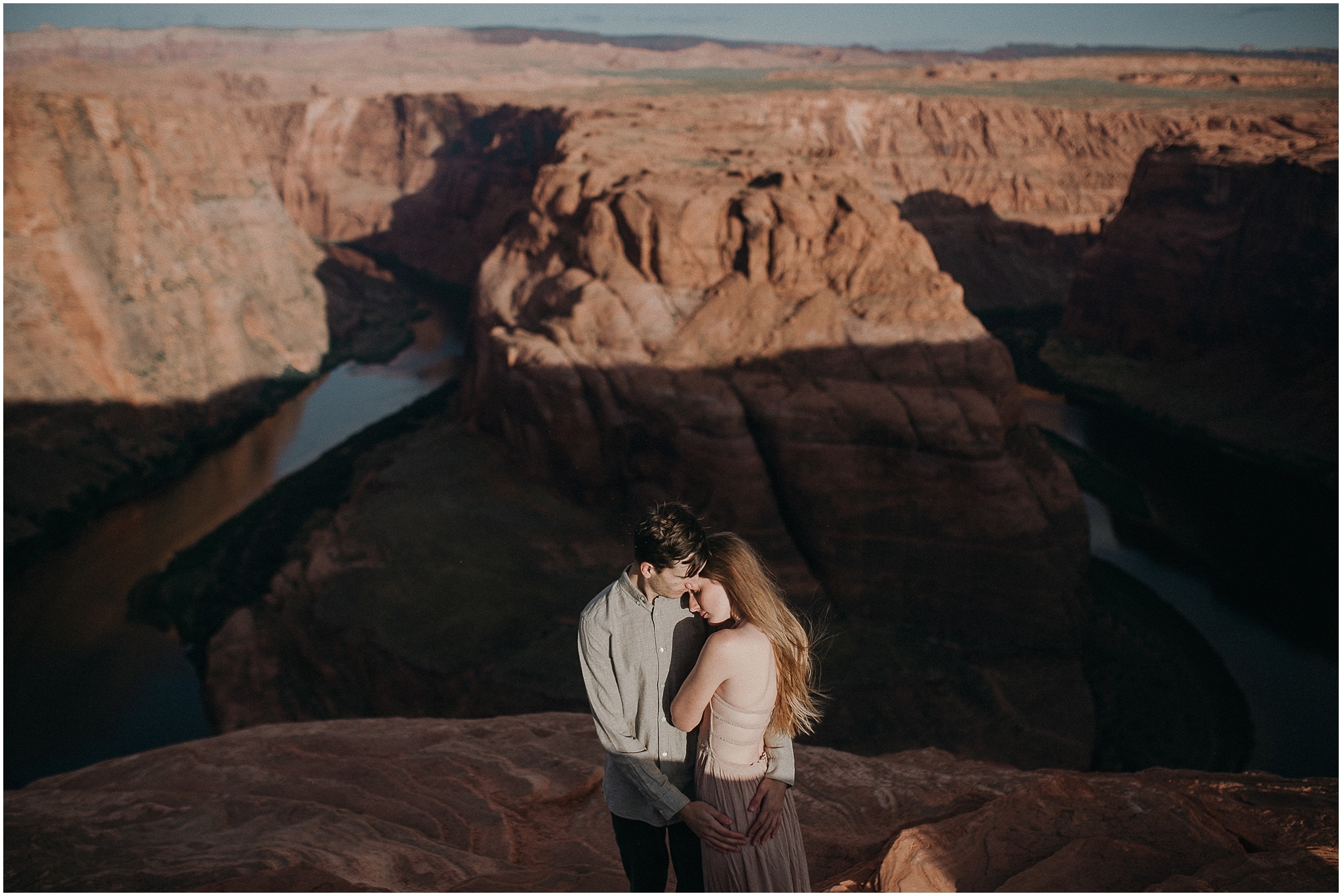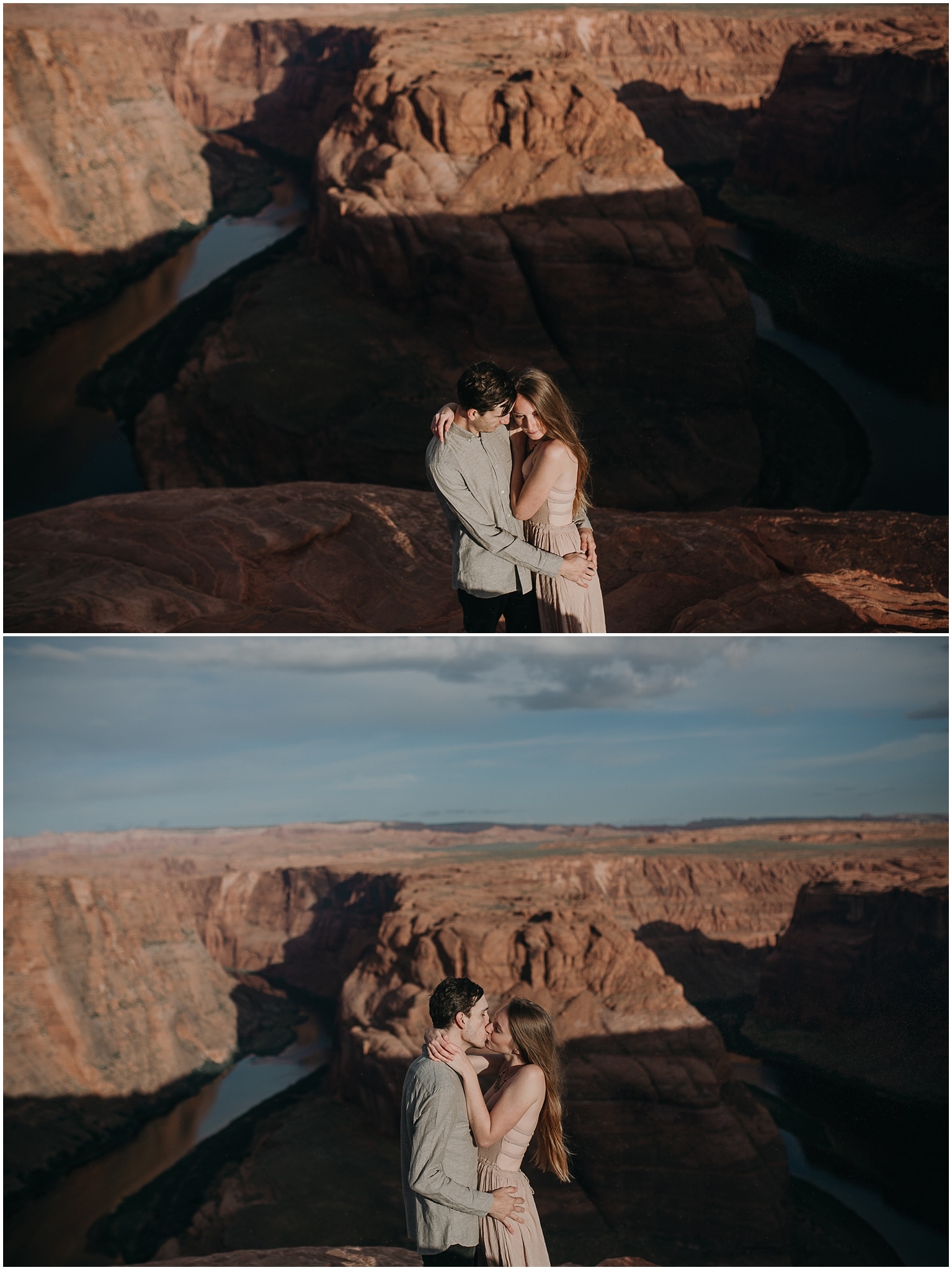 The biggest difference between being at "the bend" in the morning vs later in the day. There really is not nearly as much wind and in which case, there is a RIDICULOUS amount of bugs! If you look closely you can see them. At one point we wanted to get a "in the distance" shot where both Jill and John were nearly attacked by bugs! So we decided it was nearly time to end when bug bits were showing up. But anything for a good photo right?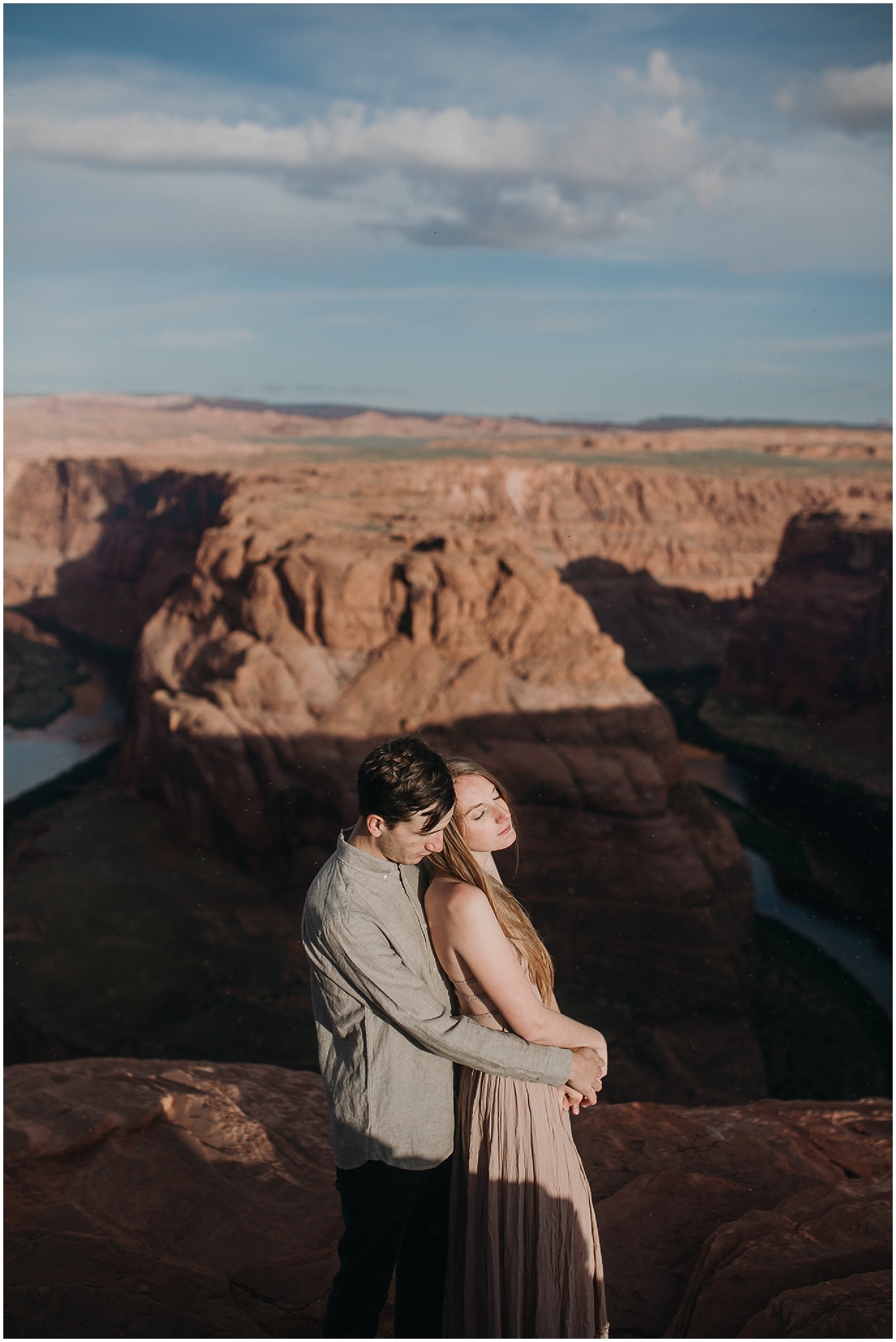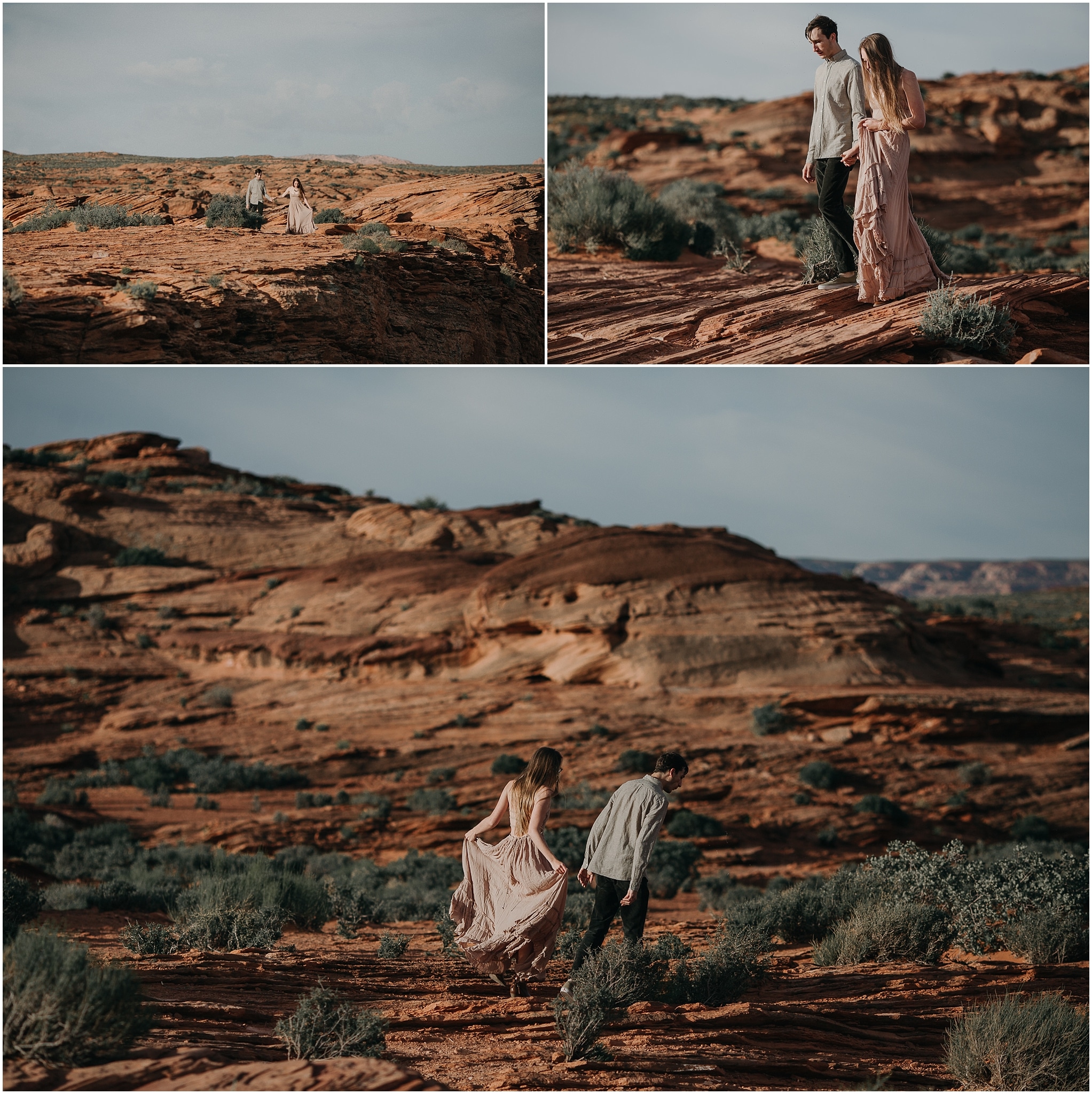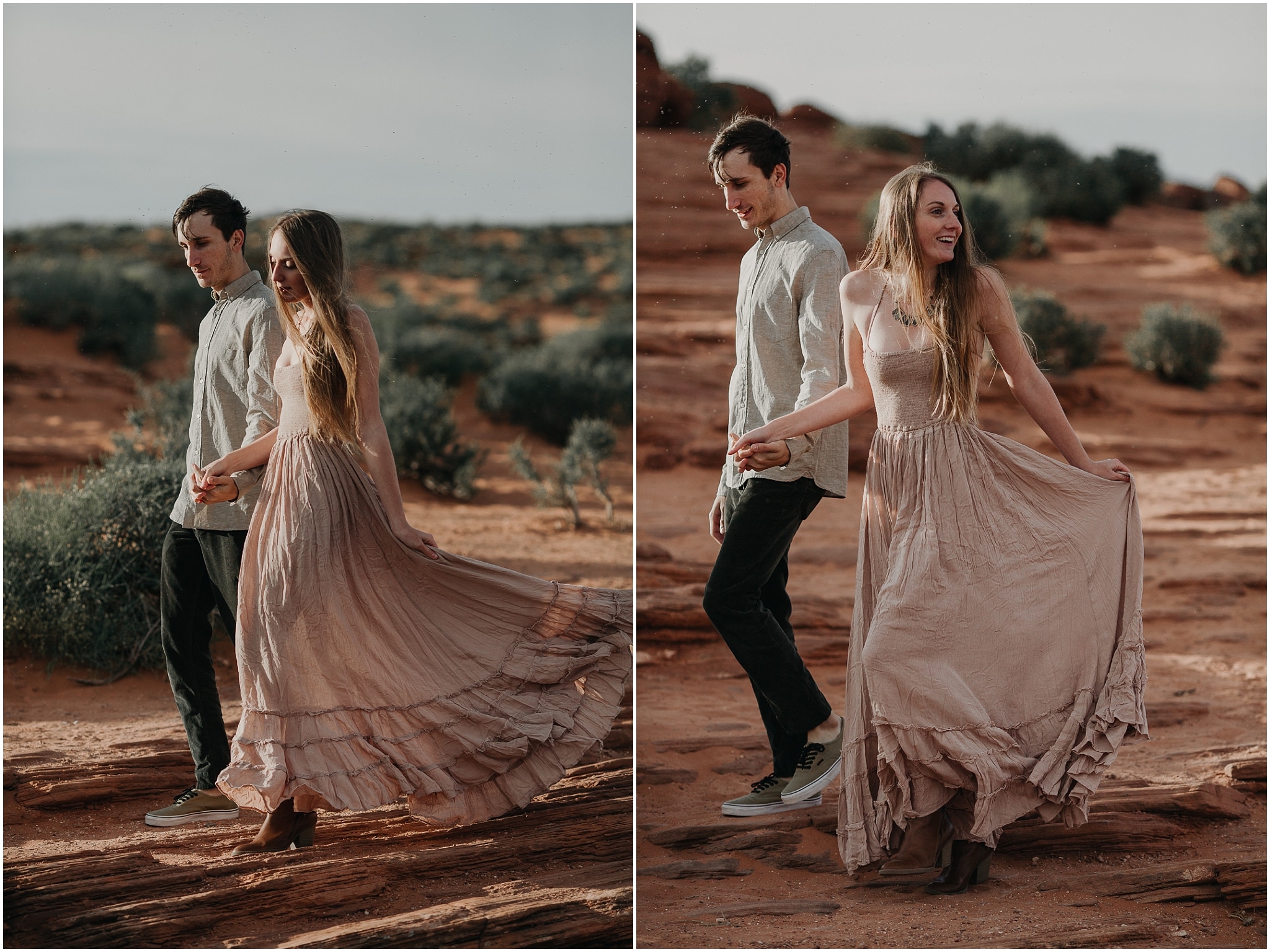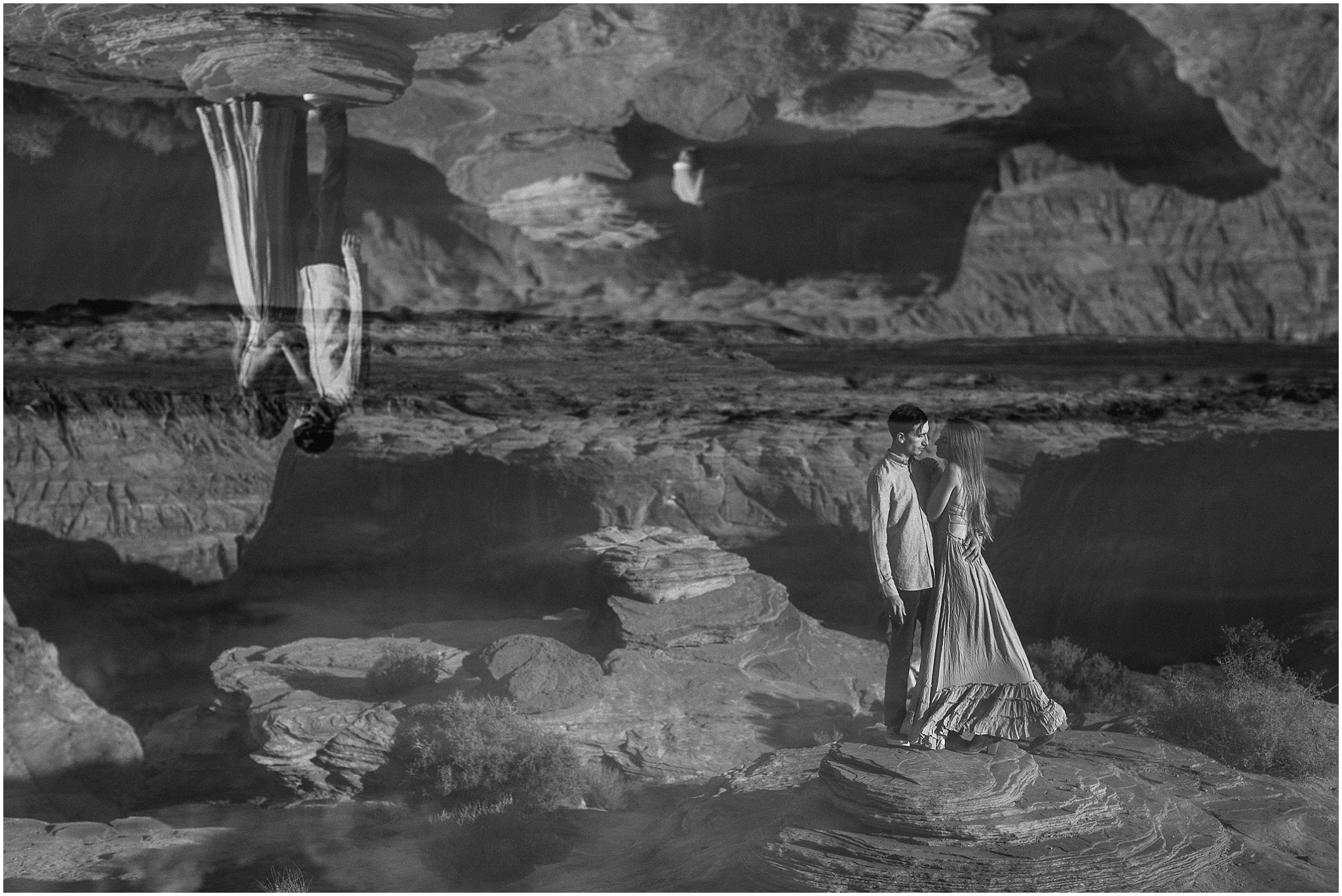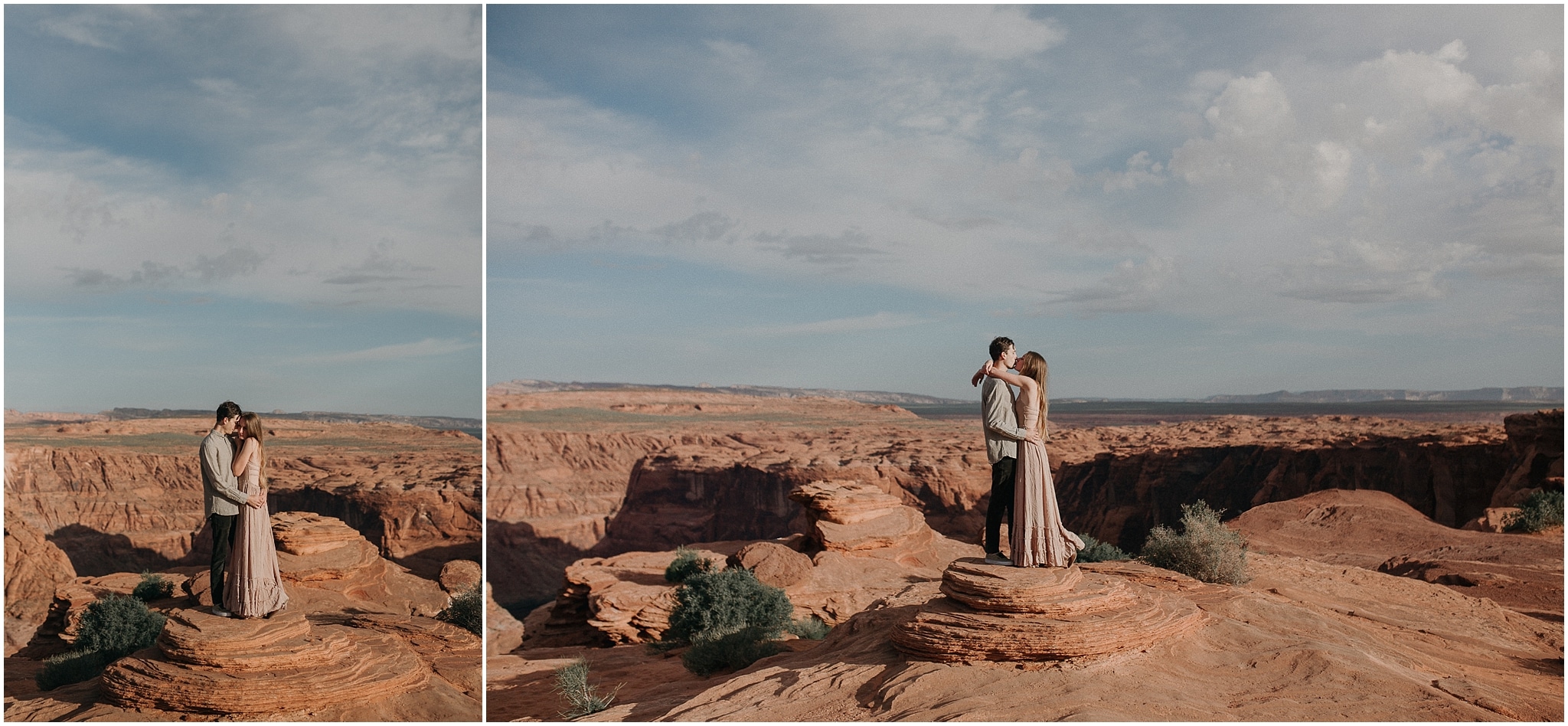 I sincerely hope I can come back to Horseshoe Bend again for more sessions. It is just a crazy beautiful place and everybody should go there at least once in their life. This would is remarkable and breathtaking and I want to see as many landmarks and countries as I can and photograph crazy in love, happy couples along the way!
To check out my other journal entries like this one, click here.
To stalk my Instagram, make sure to click here.