Tiffany & Phill Maui Wedding
A story of two Seattlites who have their Destination Wedding In Maui
I have known Tiffany since grade school. We lost touch for about a decade then one day I was searching for a nutritionist on Facebook and someone tagged her in my post! We reconnected and she became my nutritionist and helped me with some health issues. But even more importantly we created an even closer friendship that we had before.
So once she found out I was a wedding photographer she asked me if I would photograph her and her adorable fiancé Phil! Of course I was super excited! You can check out their awesome engagement we did in Seattle here. The funny thing is that when Tiffany and Phil booked me for their wedding, they were living in Seattle. But as fate would have it they were meant to live in Hawaii. So when she came to me to ask me if I would be open to doing their wedding in Maui instead of Seattle I had only two words for her. HELL YASS!!
So just a week after my birthday I was on a plane to Maui, Hawaii! It was only my second time ever going to Hawaii. The last time being my own honeymoon 8 years earlier, and it was the big island. Though it is not pictured, I arrived the day before the wedding. Going out to get drinks with Tiffany, Phil and their families! It was a whole lot of fun and I highly recommend it if you ever have a destination wedding. Really helps get you into the "inner circle" before the wedding.
As the wedding day started it was hot, sunny, humid, and pardon me, beautiful as fuck! Come along with me as I share their gorgeous day in photos…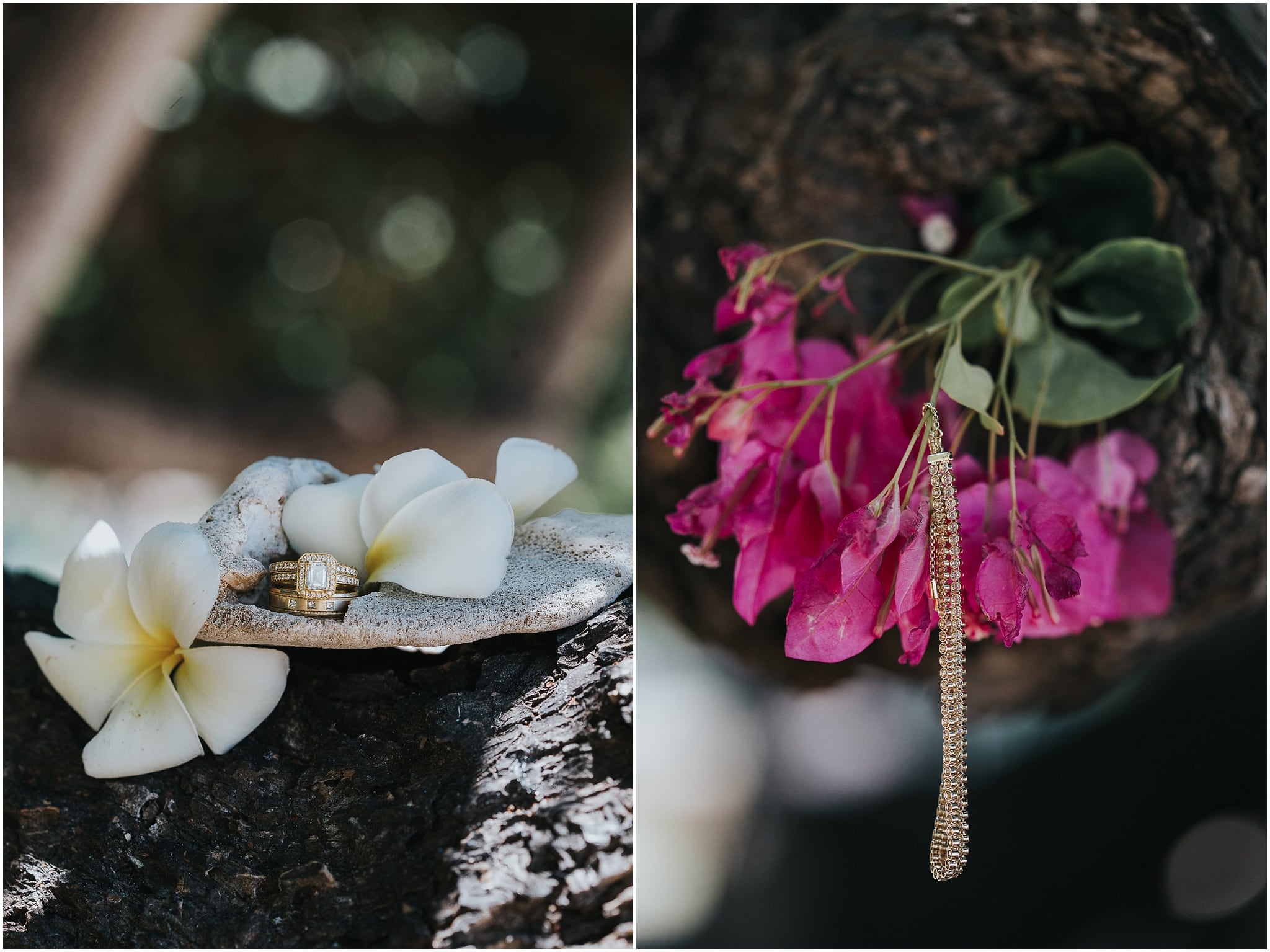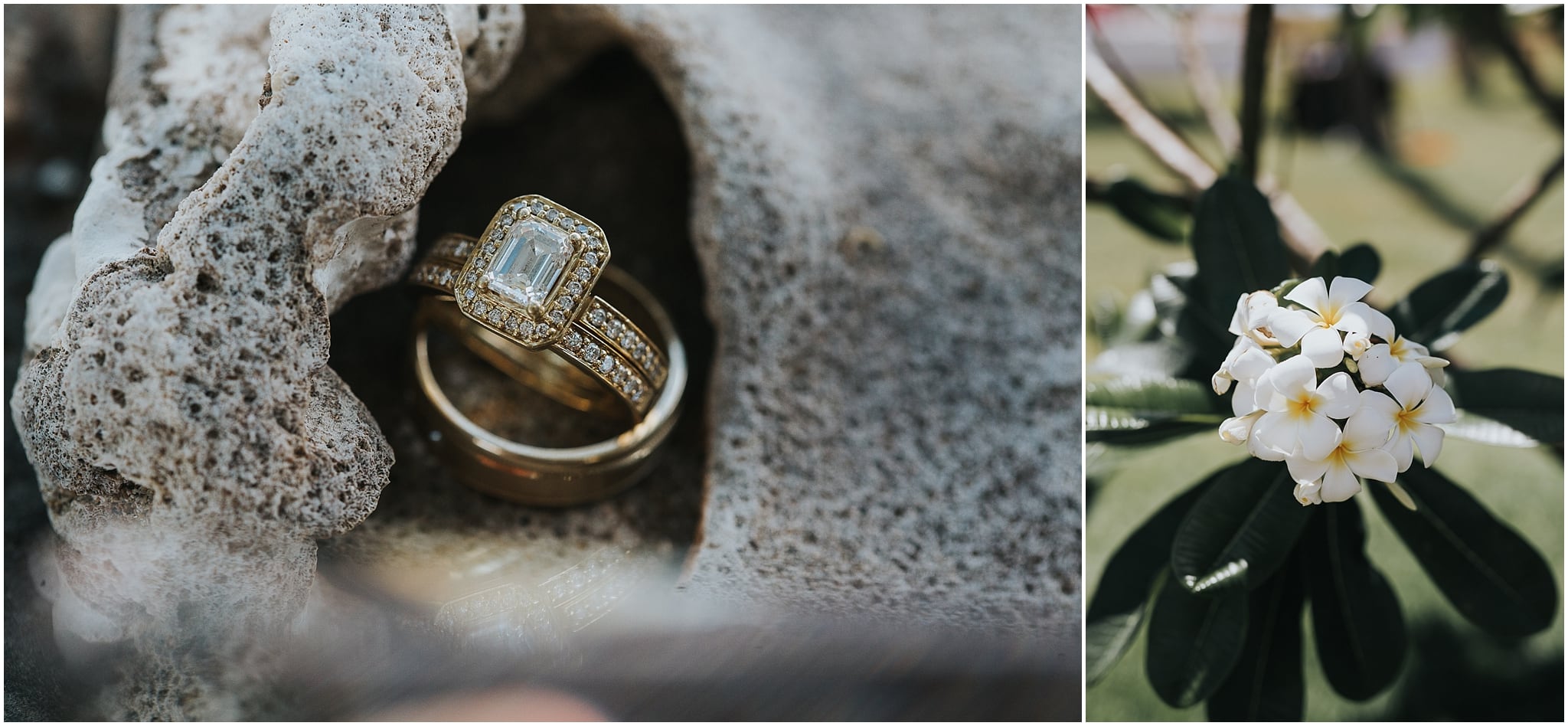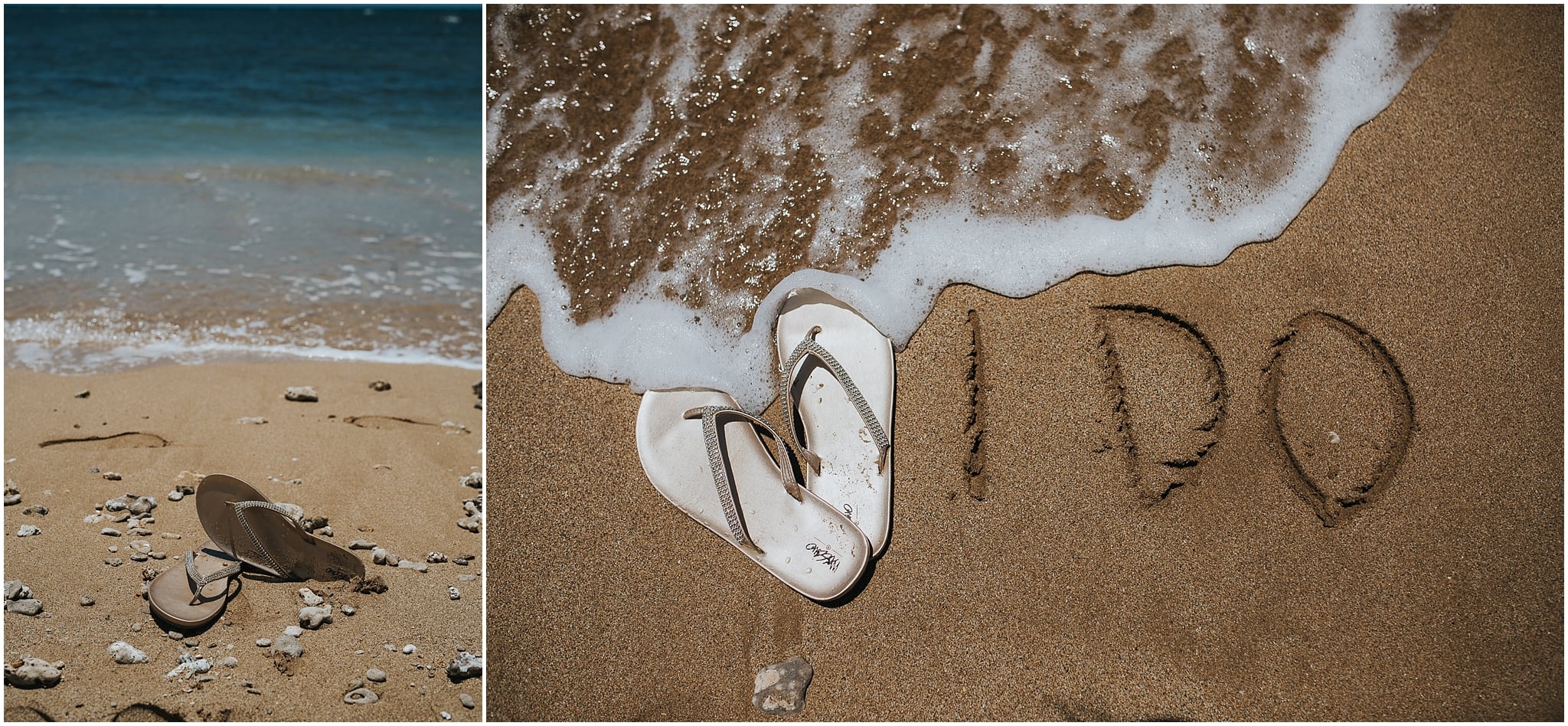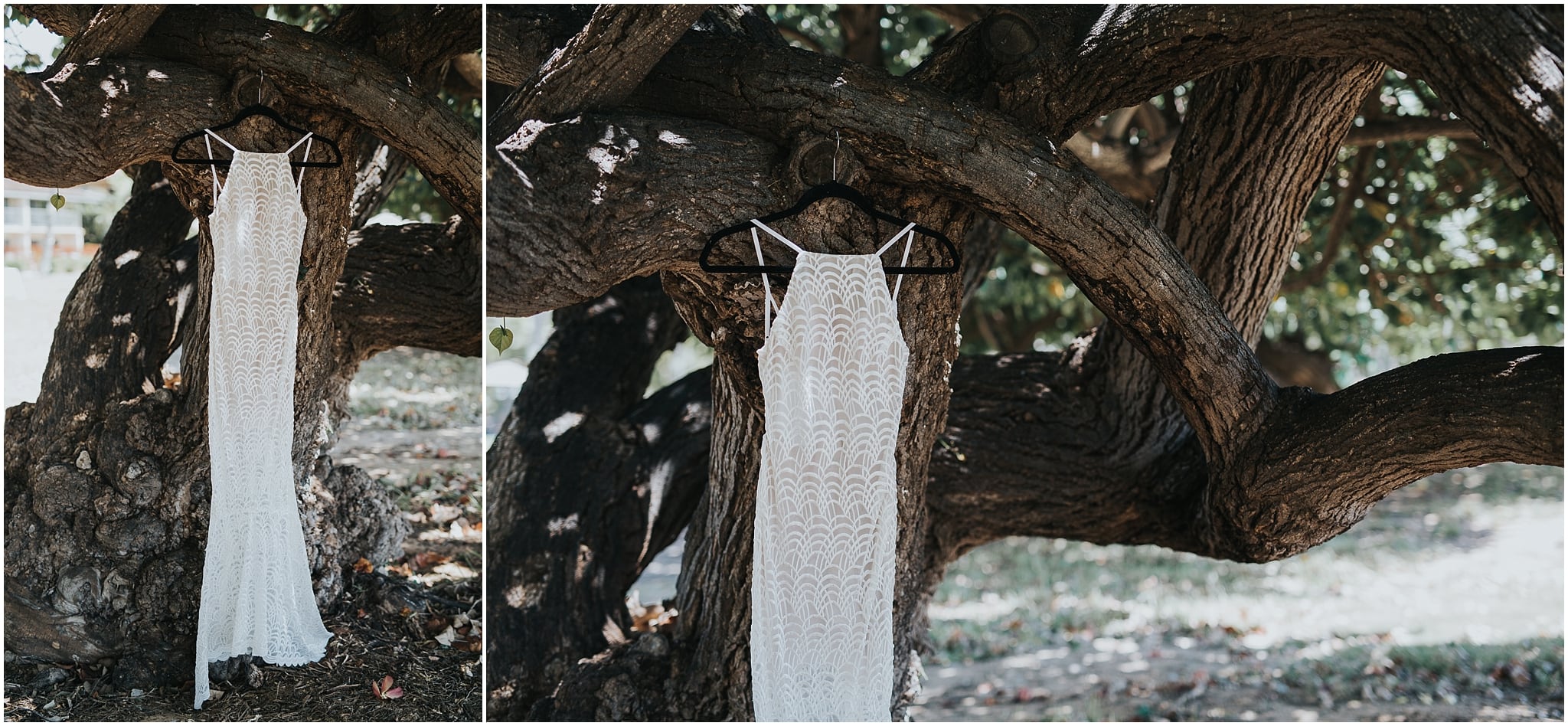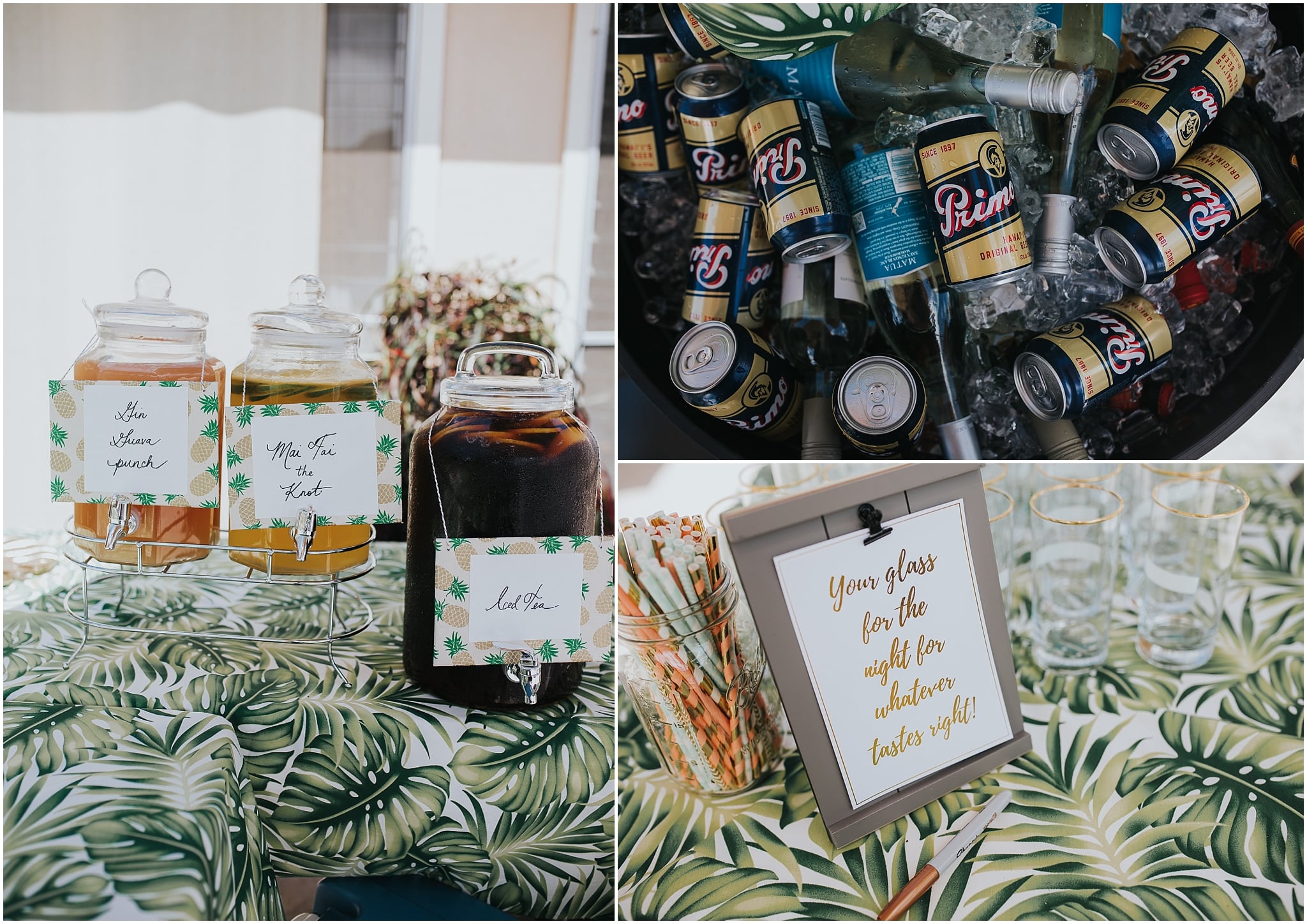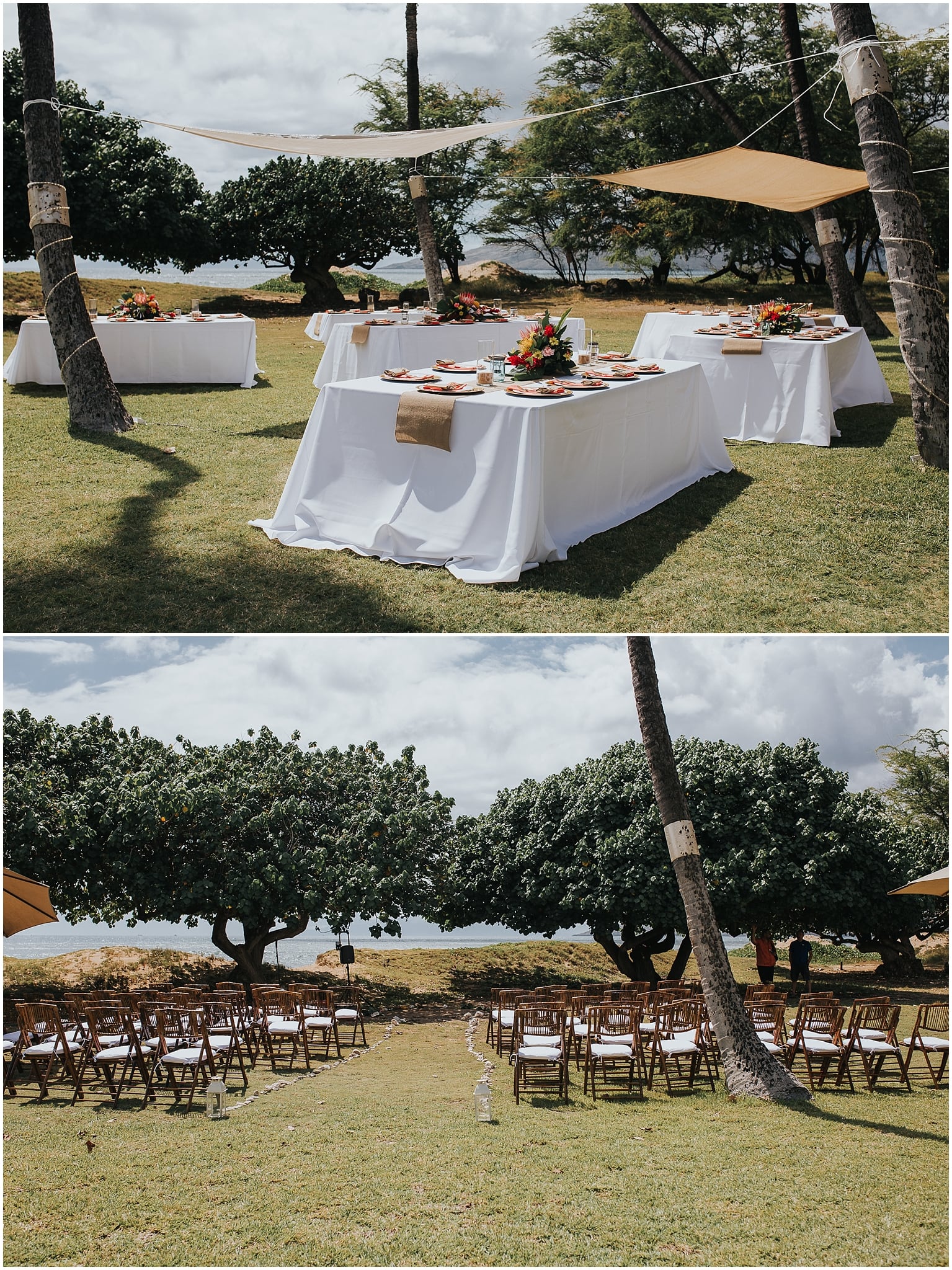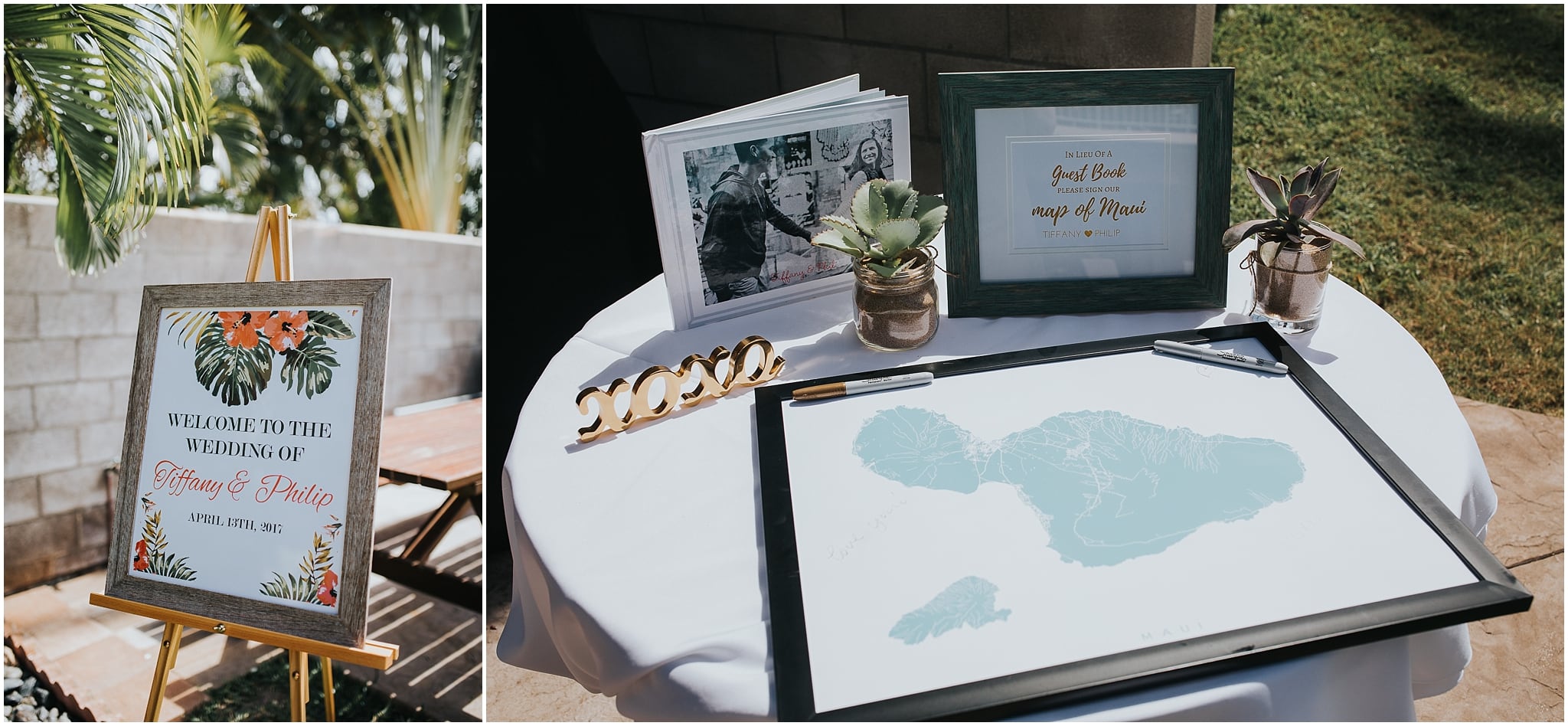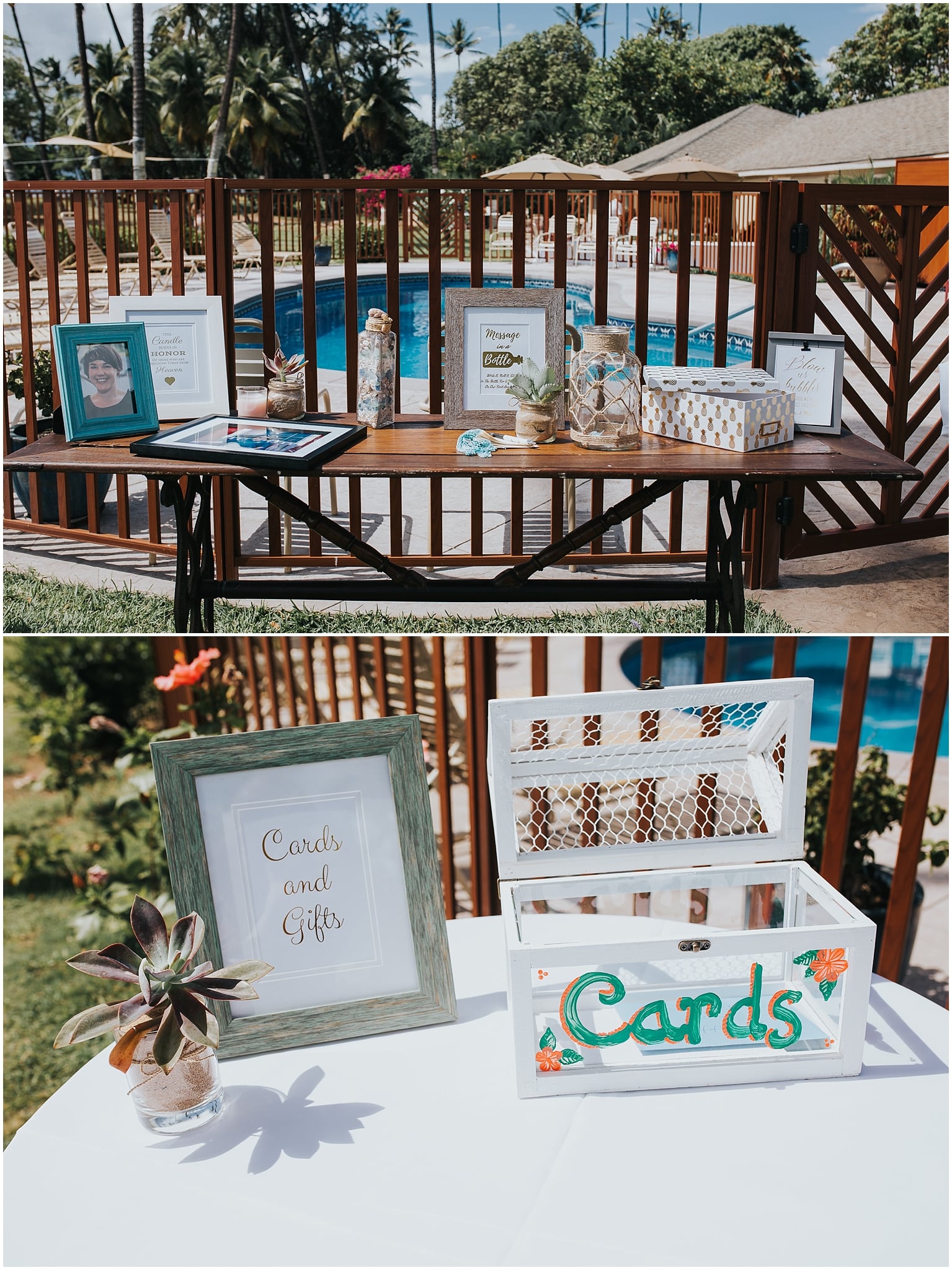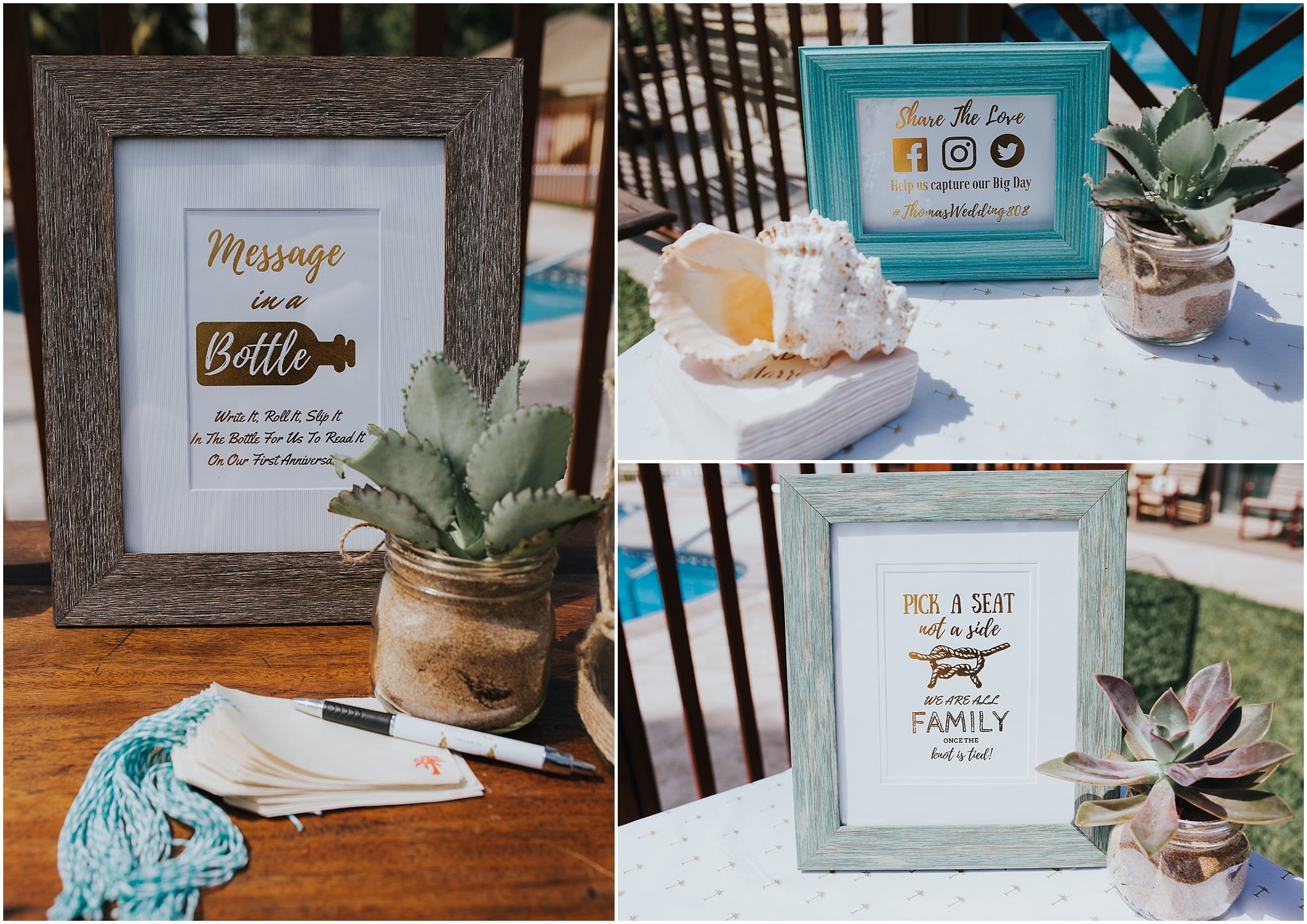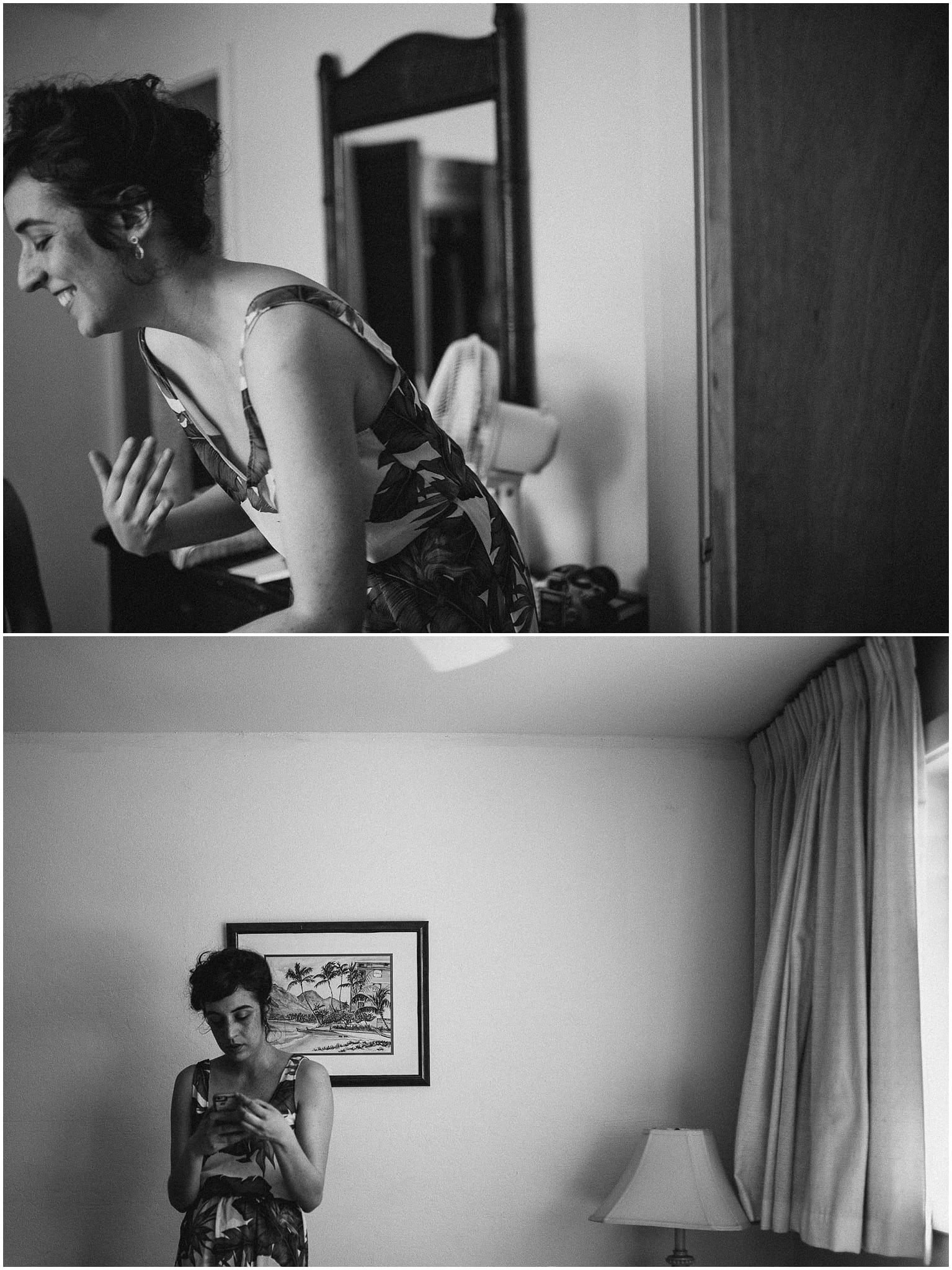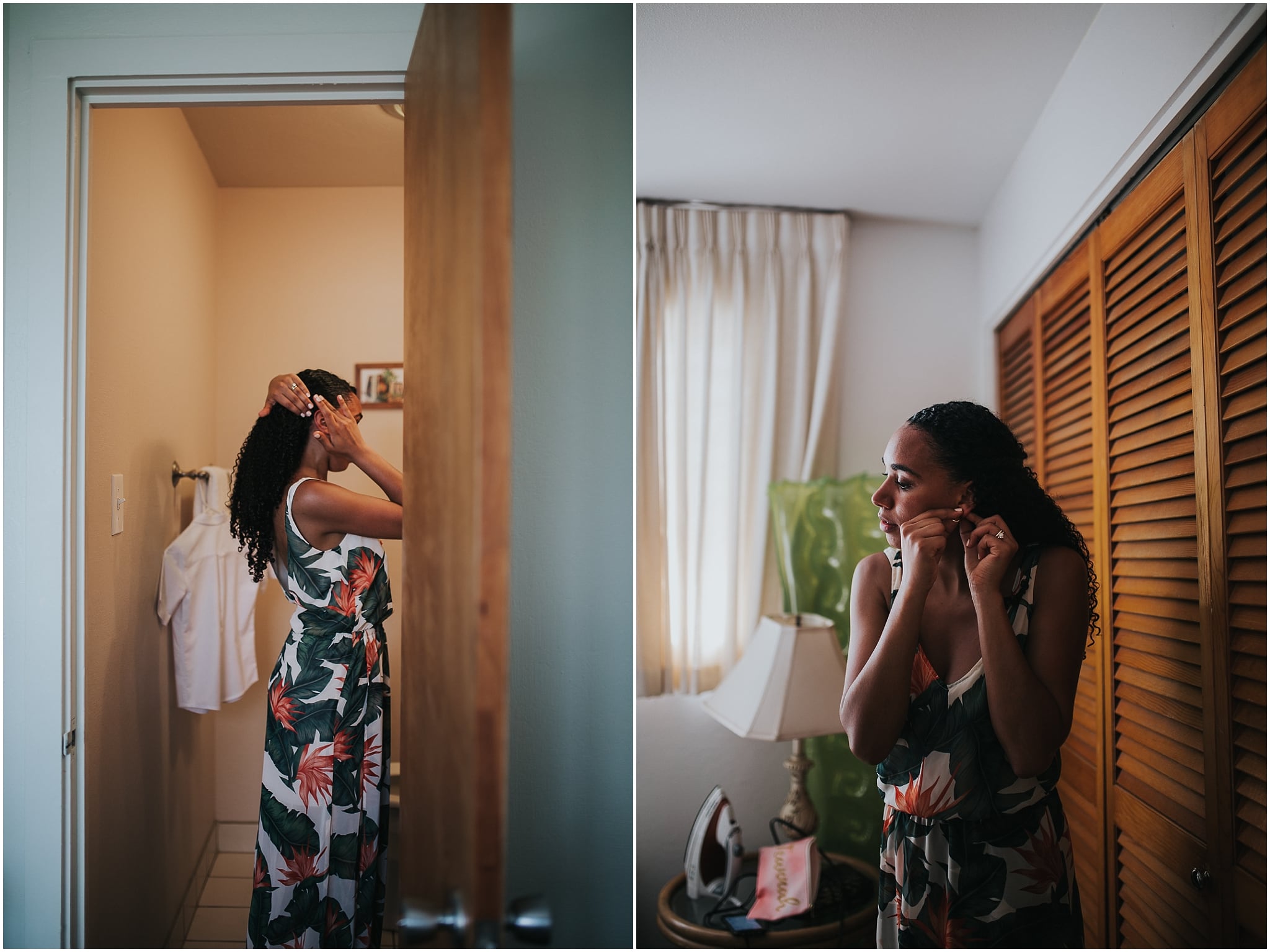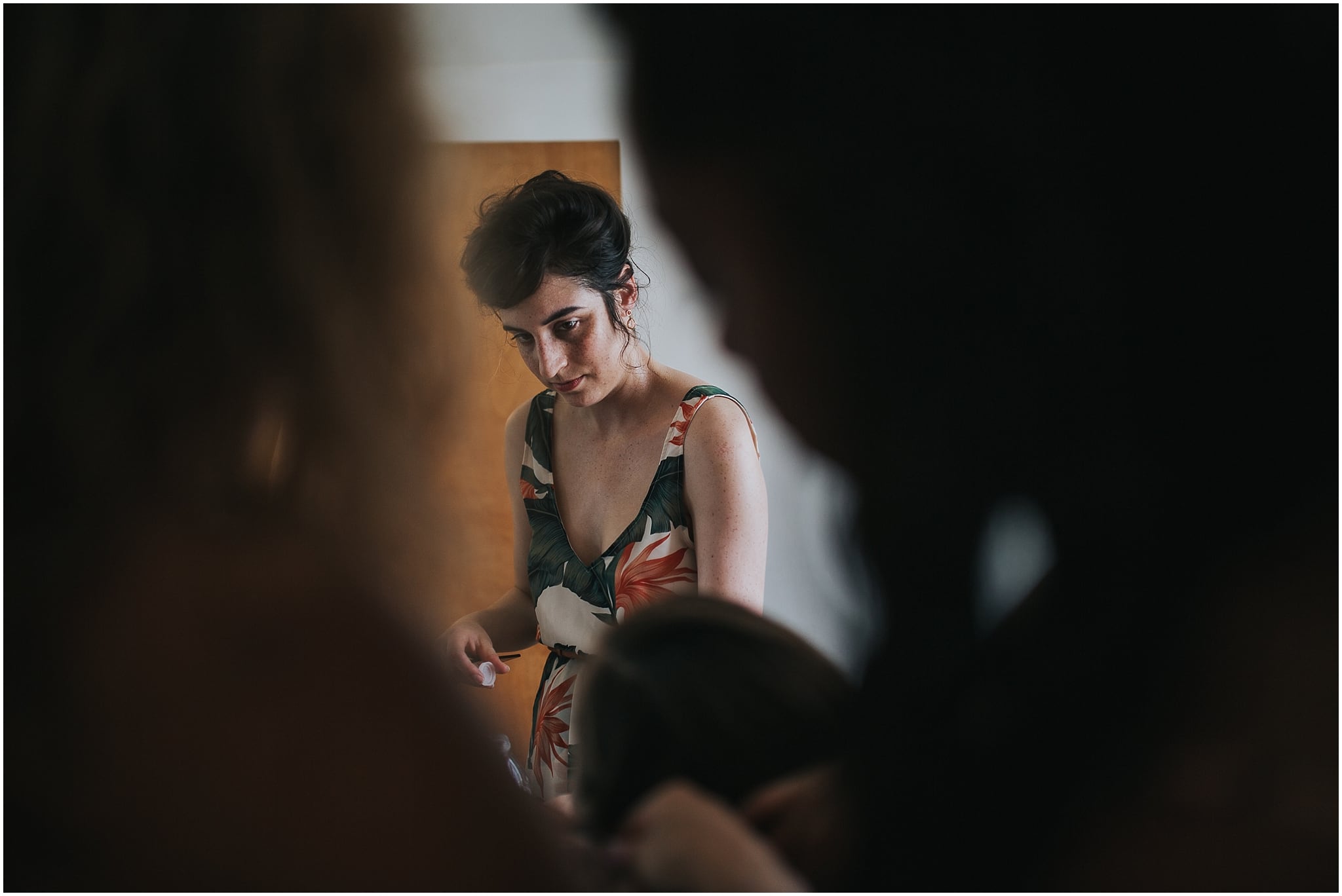 Tiffany is a freaking trooper! This was the smallest and hottest room I had EVER been in for a wedding. I mean we were all sweating buckets for all places and Tiffany was cool as a cucumber. Being that she is also a natural beauty, and there was the potential of her sweating, she went minimal on the makeup. But her hair was STUNNING with local flowers adorning it.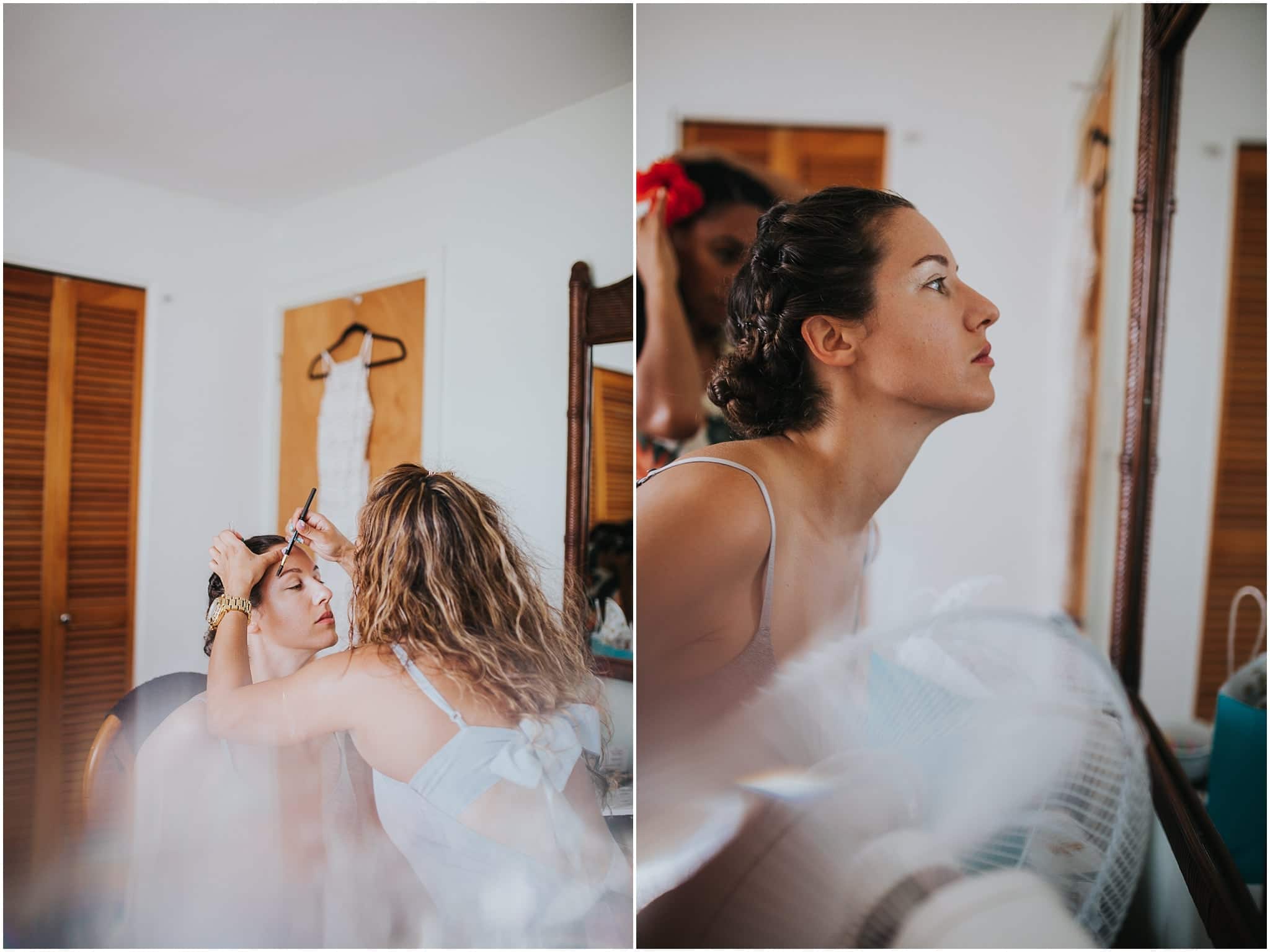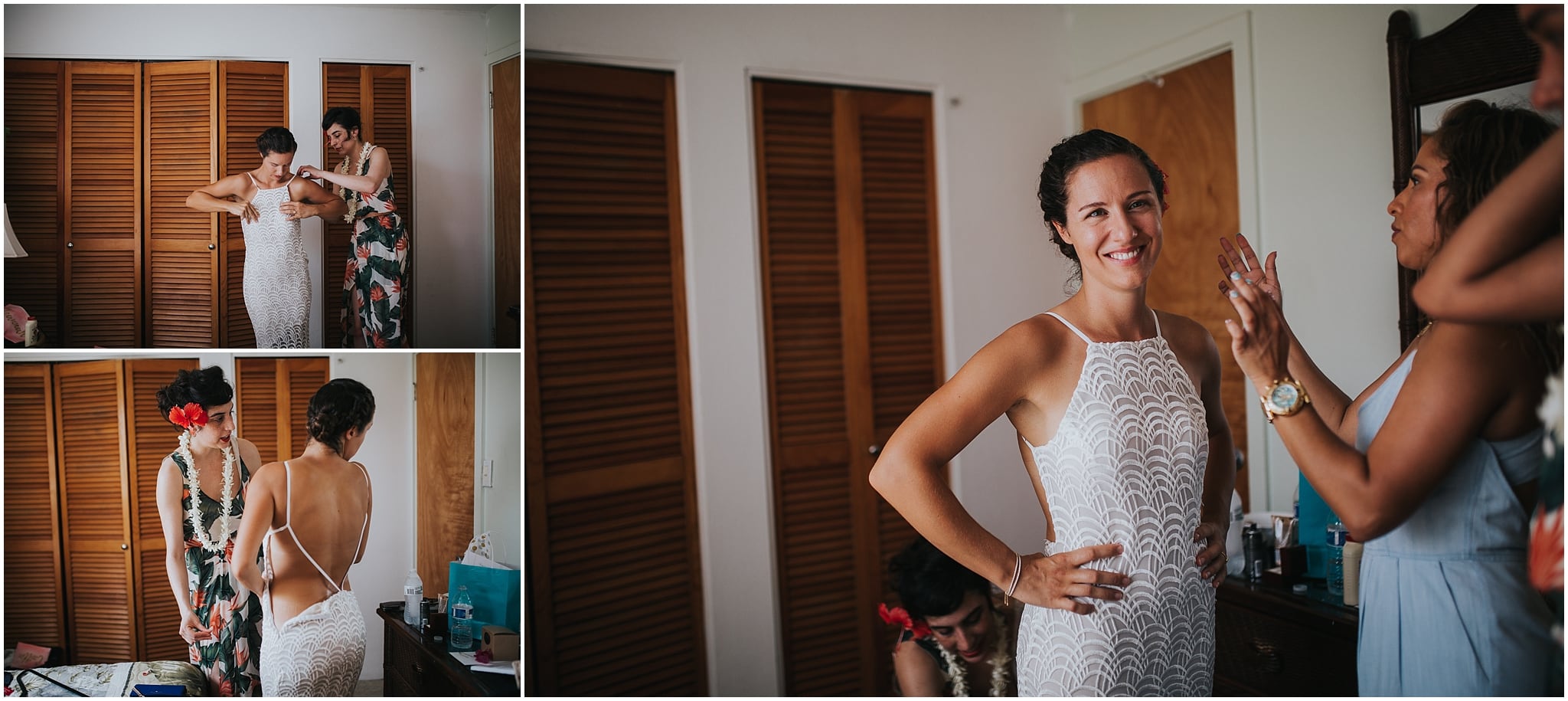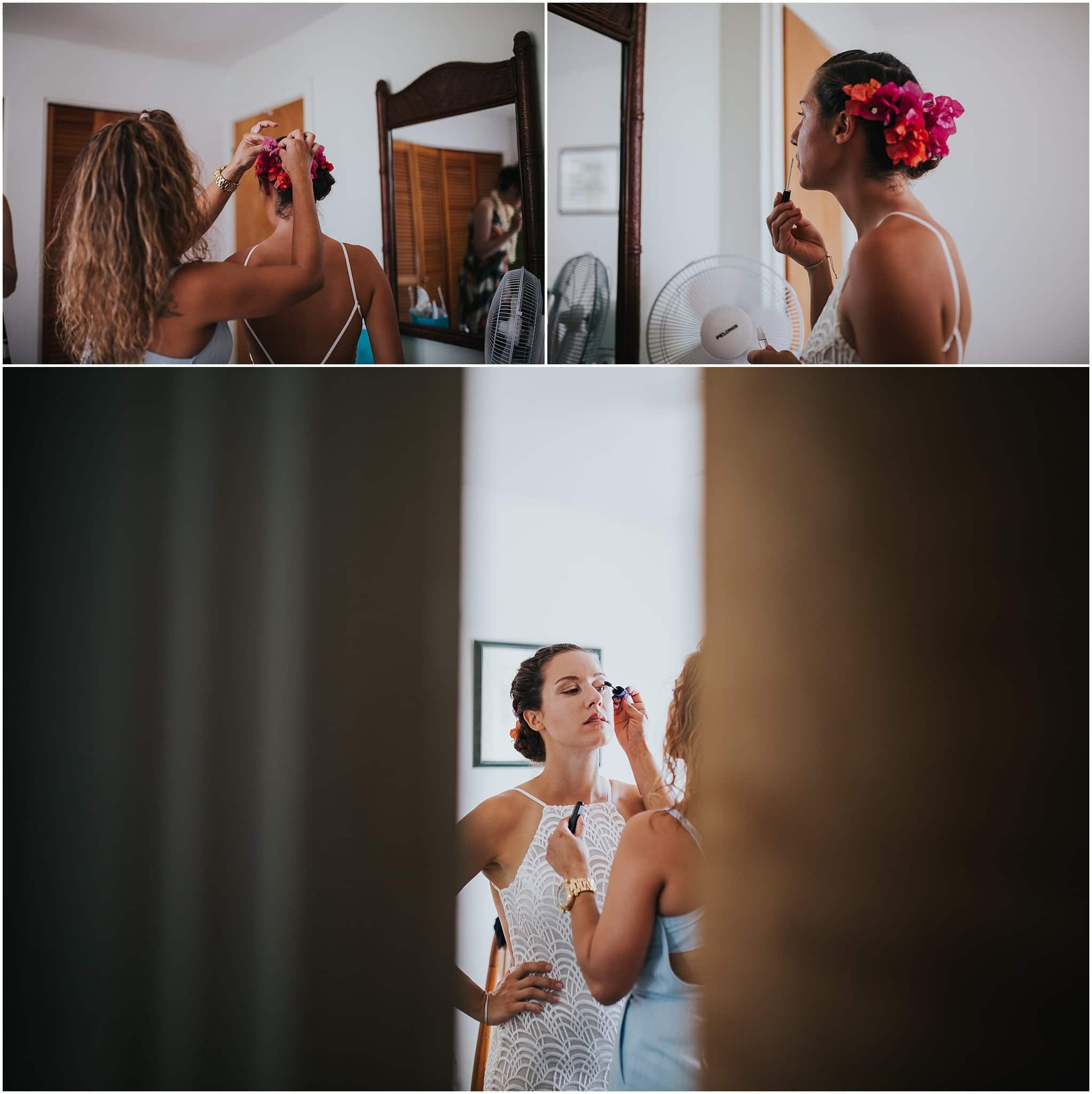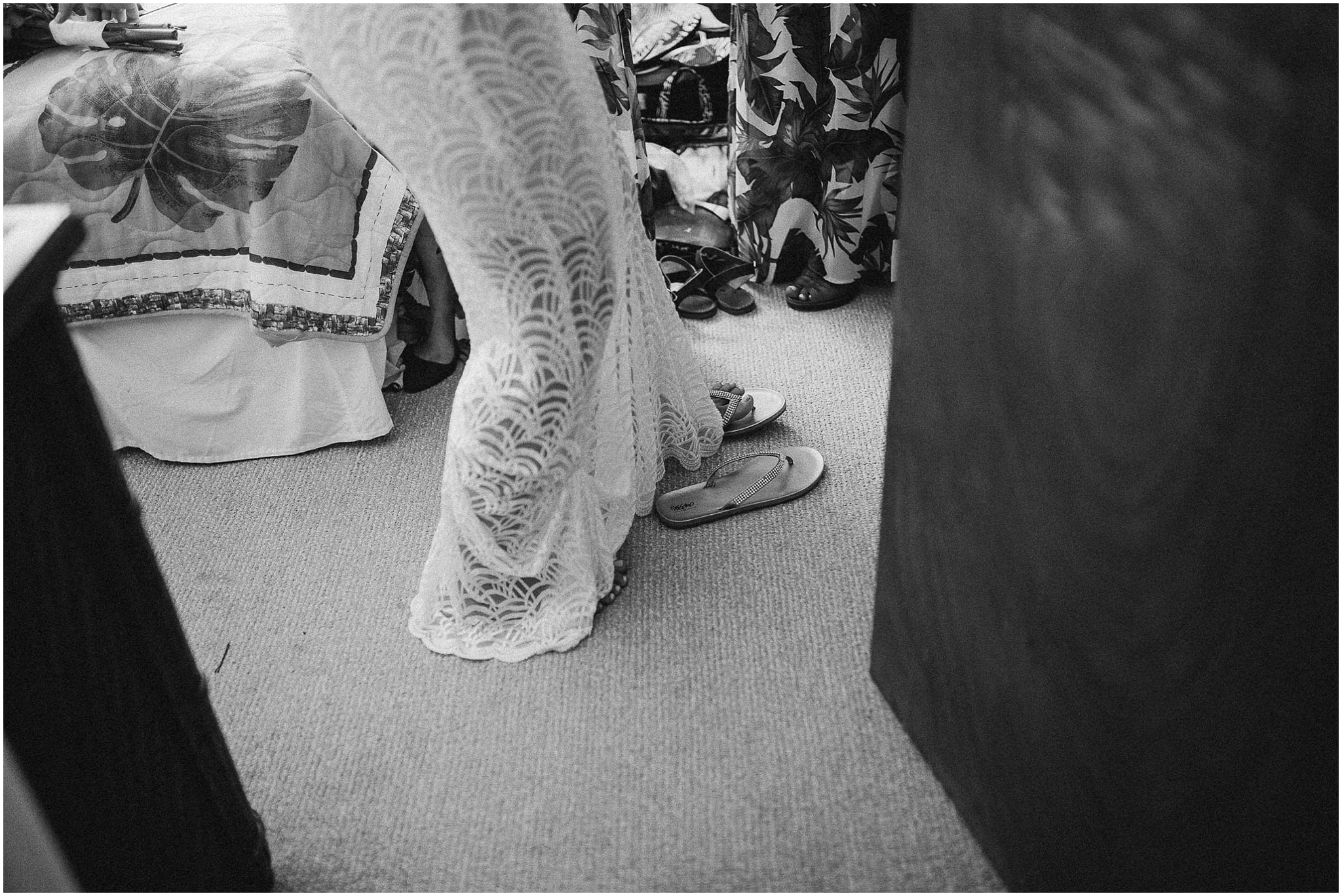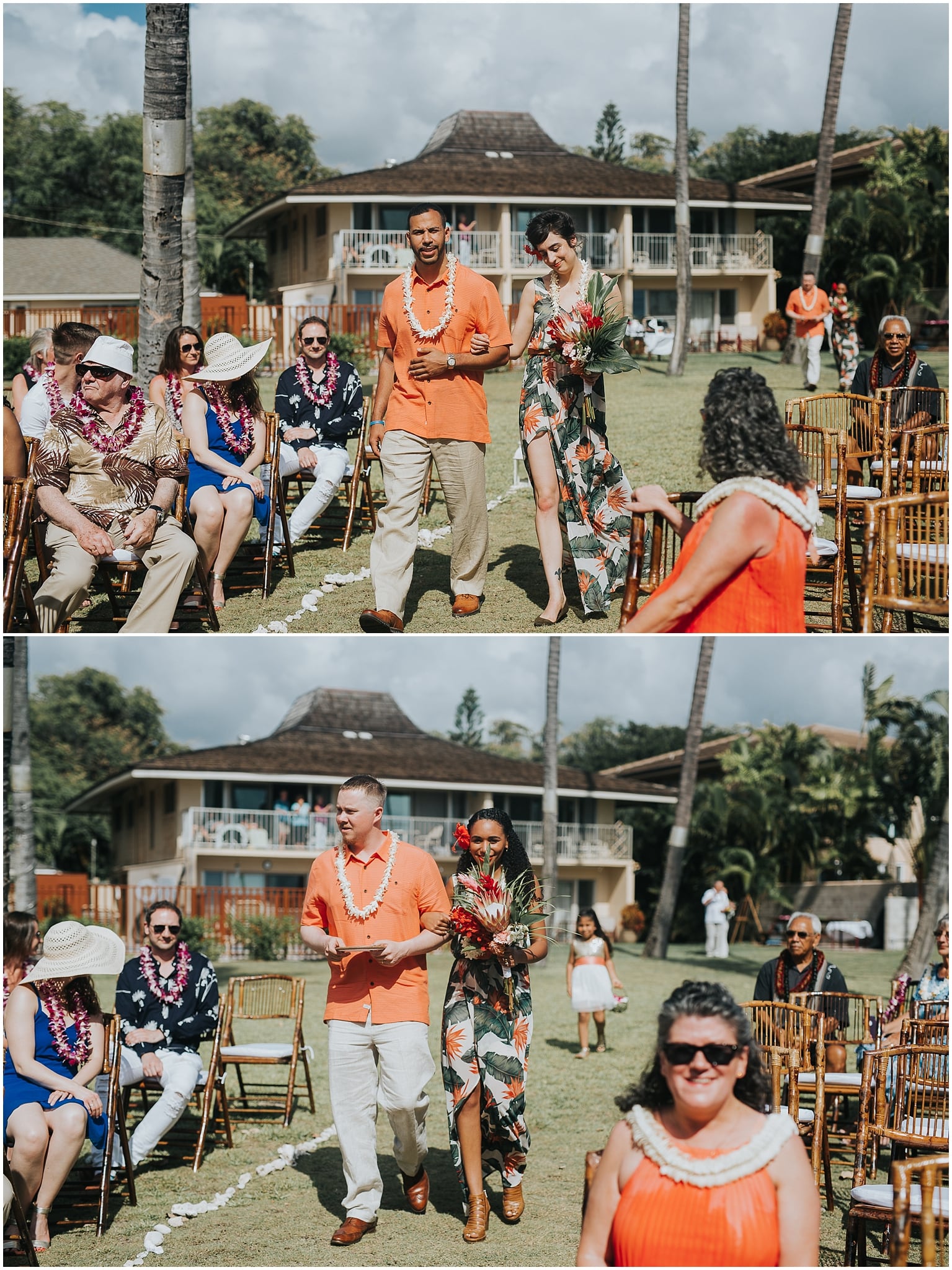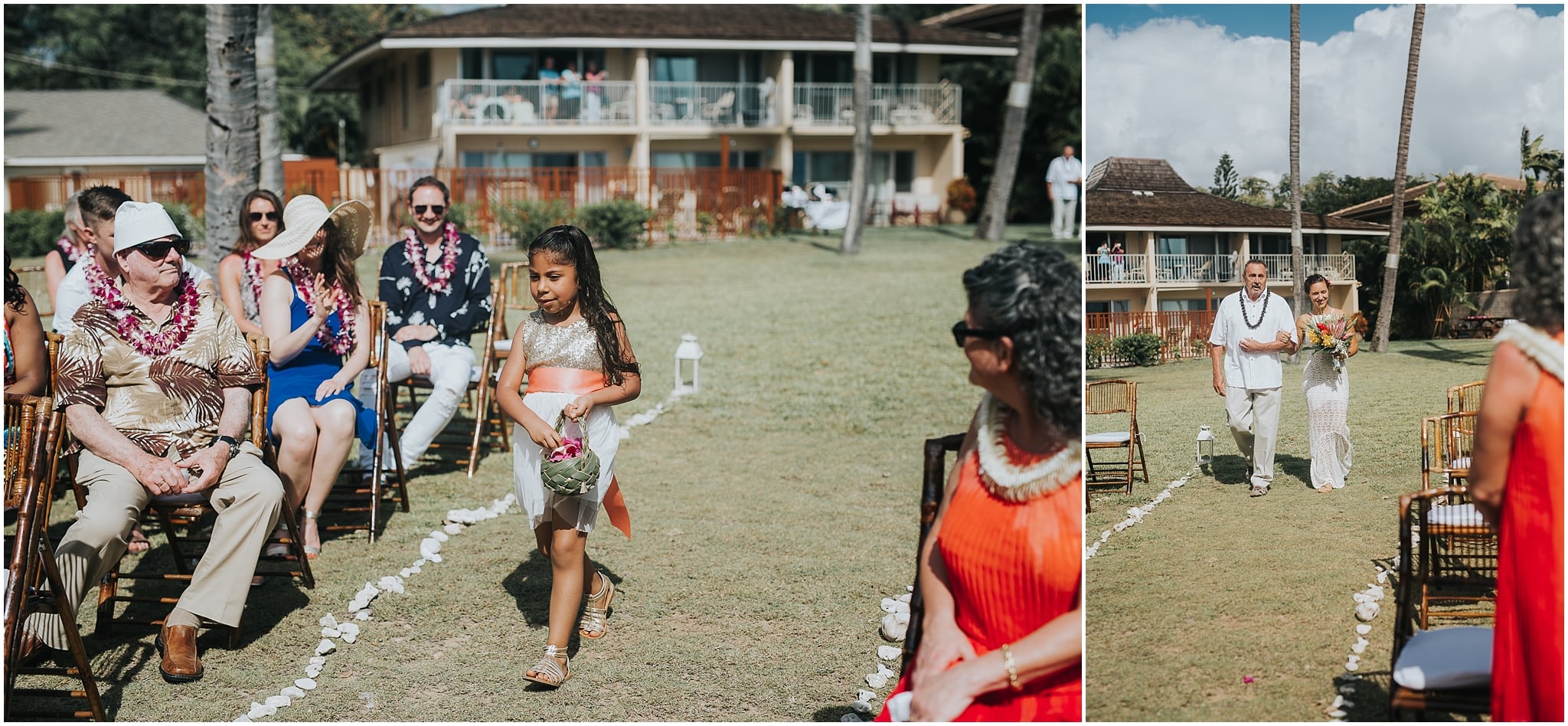 For the first time ever, a wedding was started by the pastor blowing into a shell! Made a very cool sound to represent the start of the ceremony. Shortly after was joined in by Phil's tears. Give me a groom crying and I lose it too! Nothing sweeter.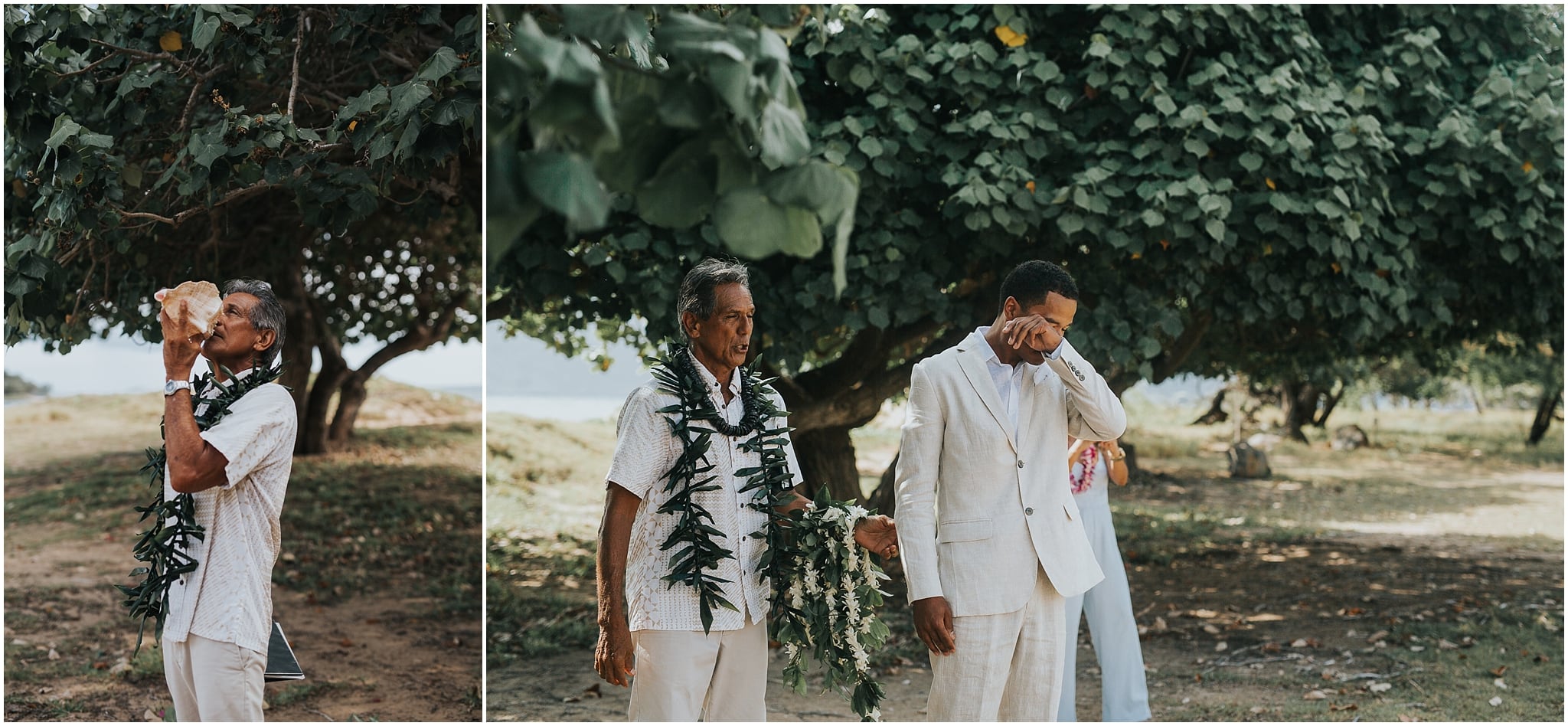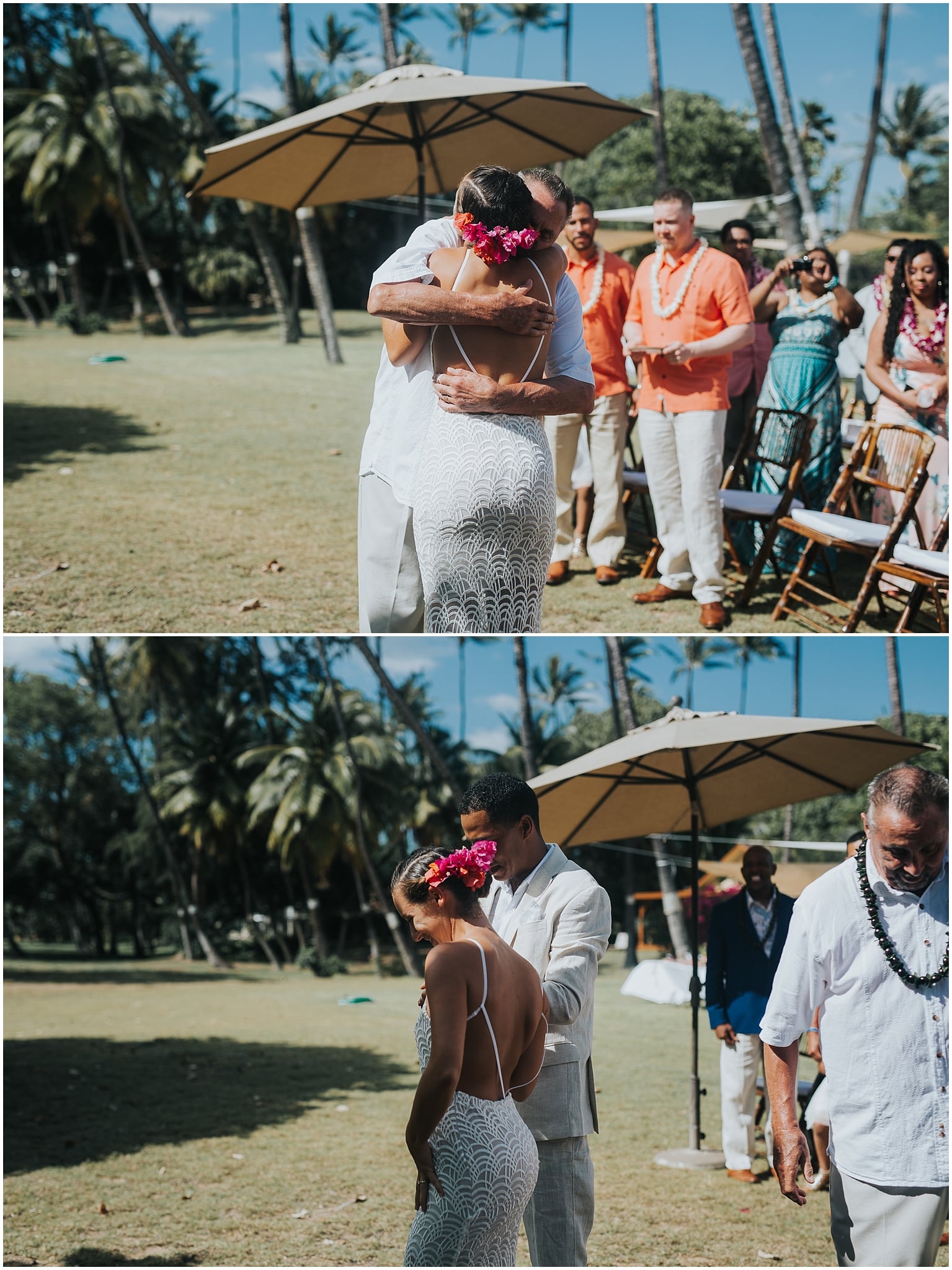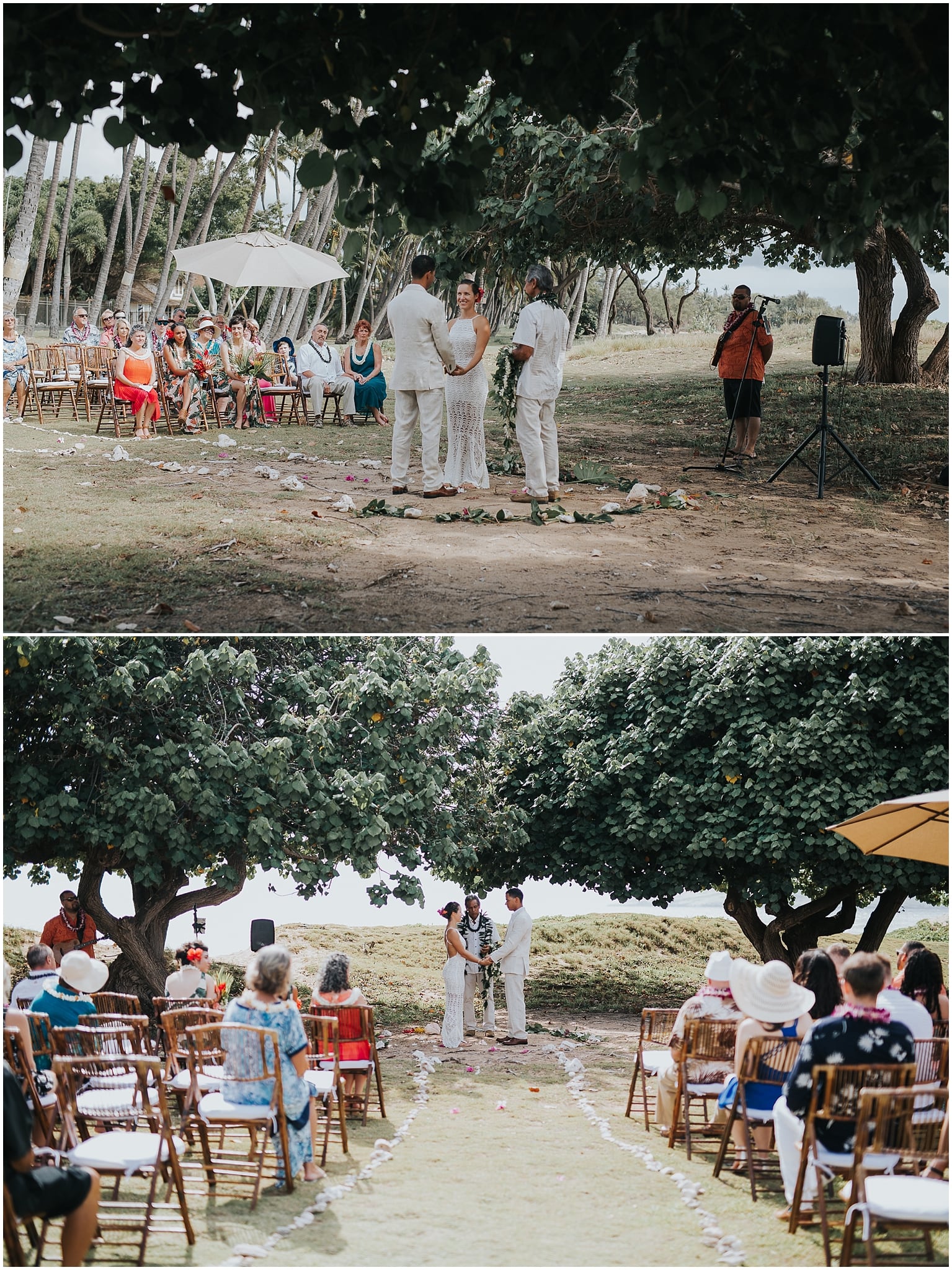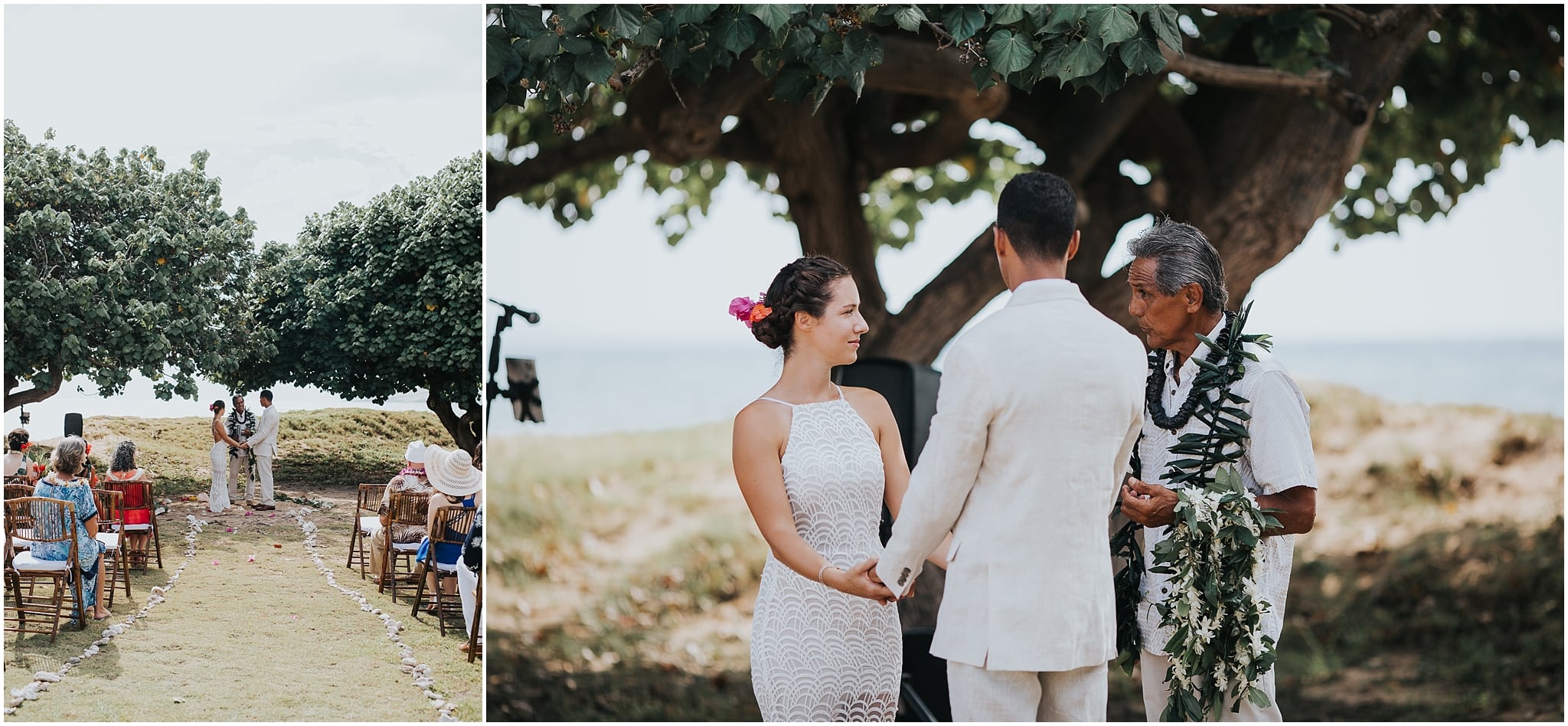 As with tradition, a bride and groom get leis. One of the best-known times to give the gift of a lei is for weddings. No Hawaiian wedding would be complete without a lei. Wedding leis are special leis that symbolize the love that the couple has for each other, the love of everyone who is there to witness the event and the spirit of aloha that presides over the ceremony.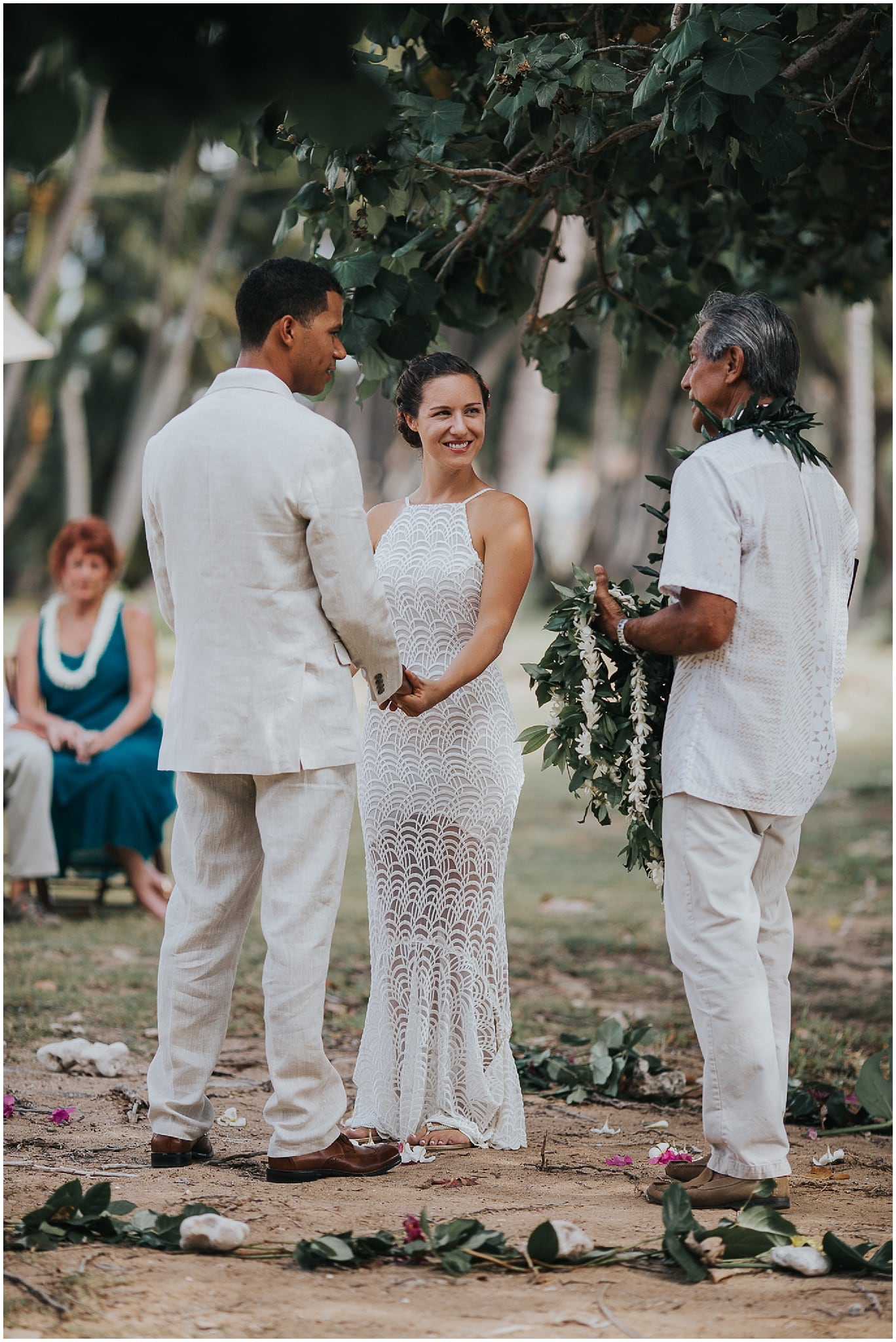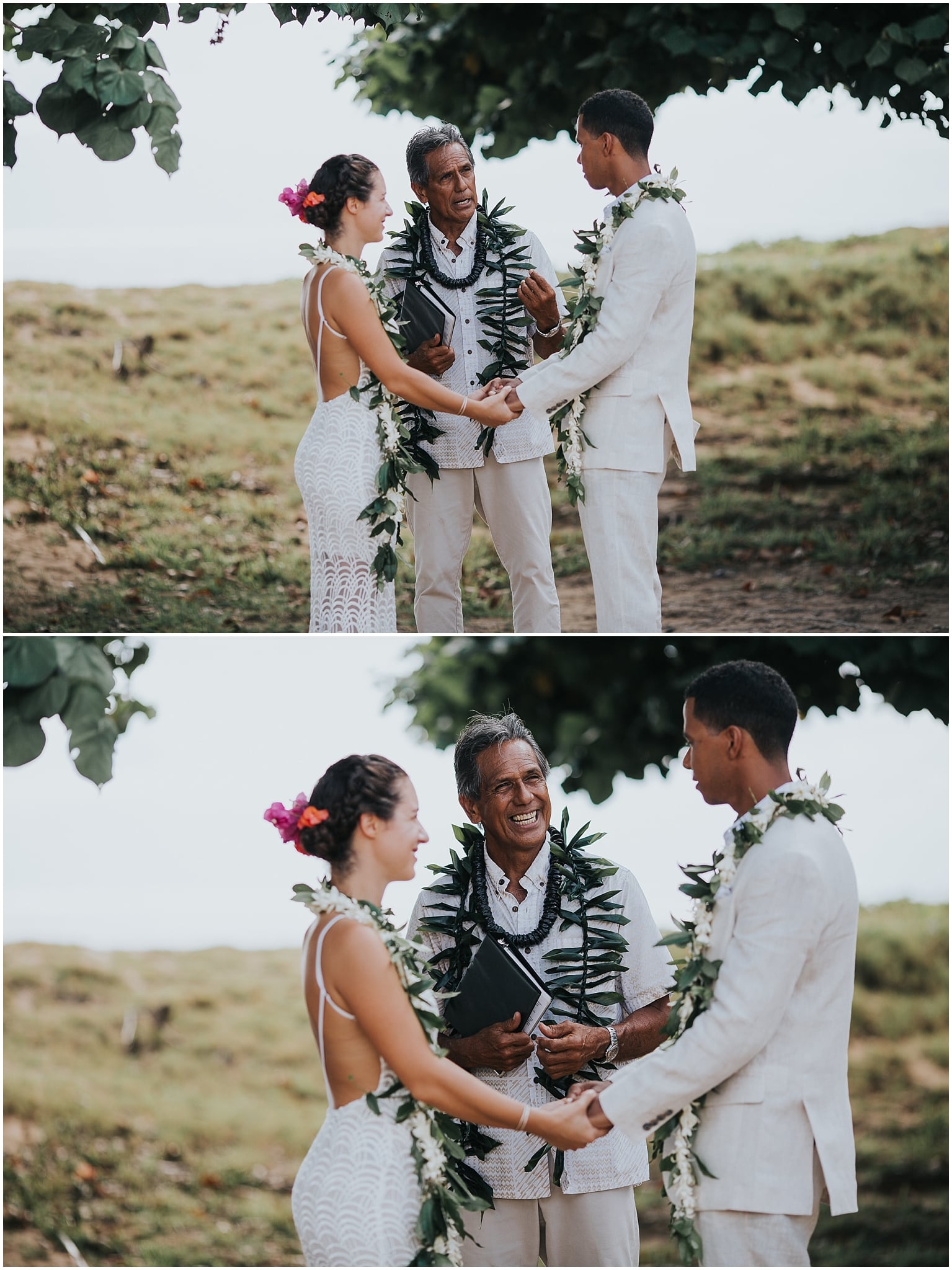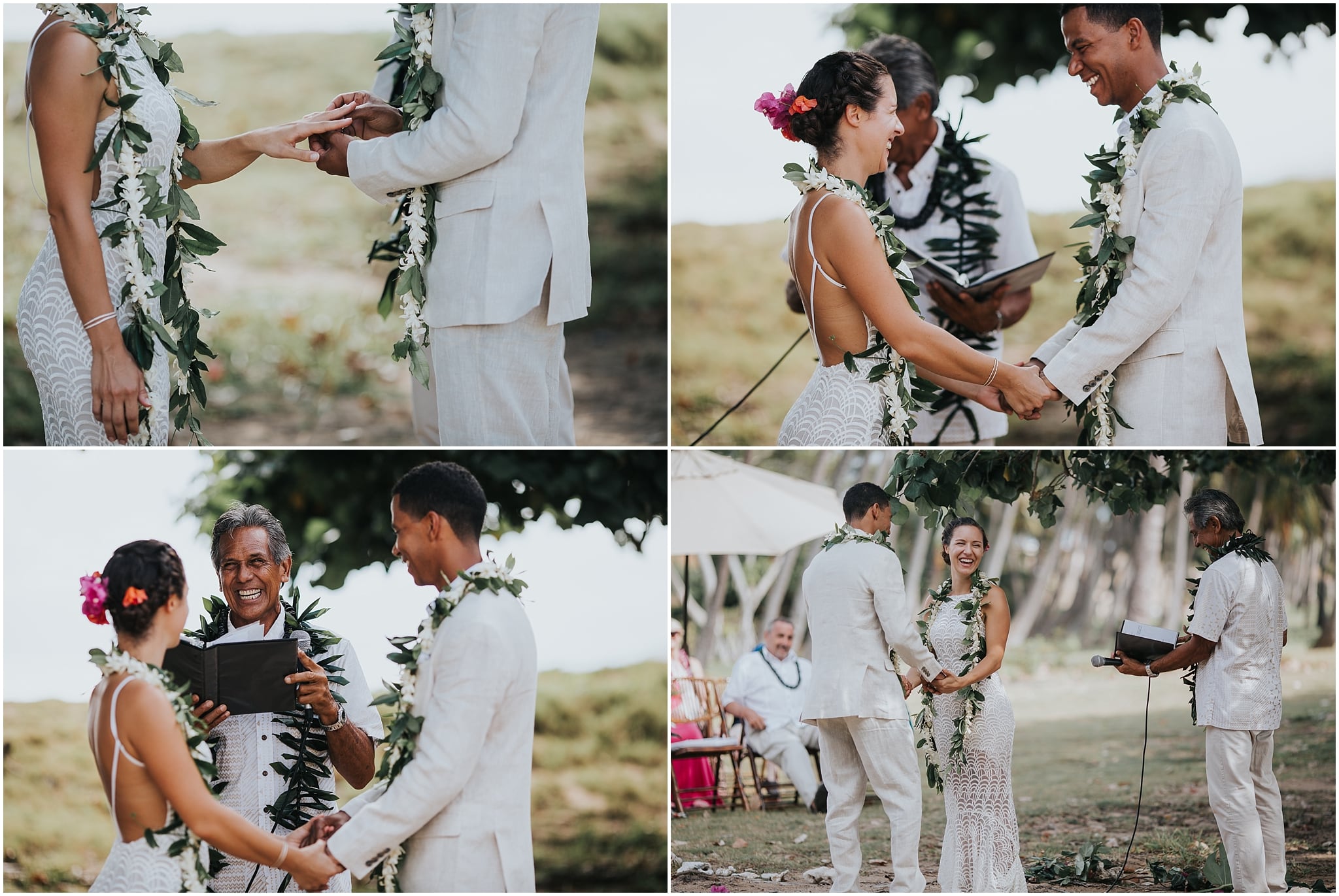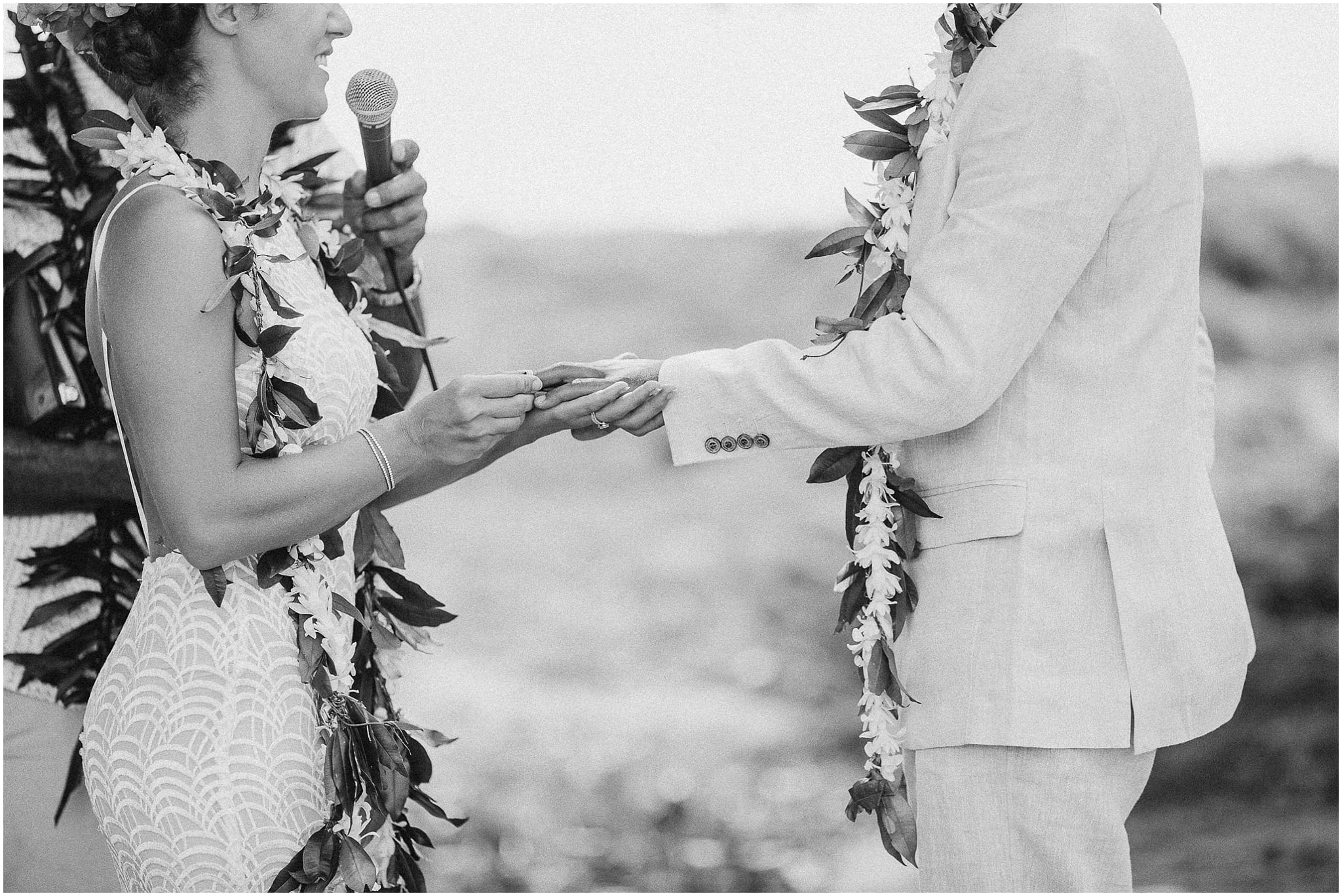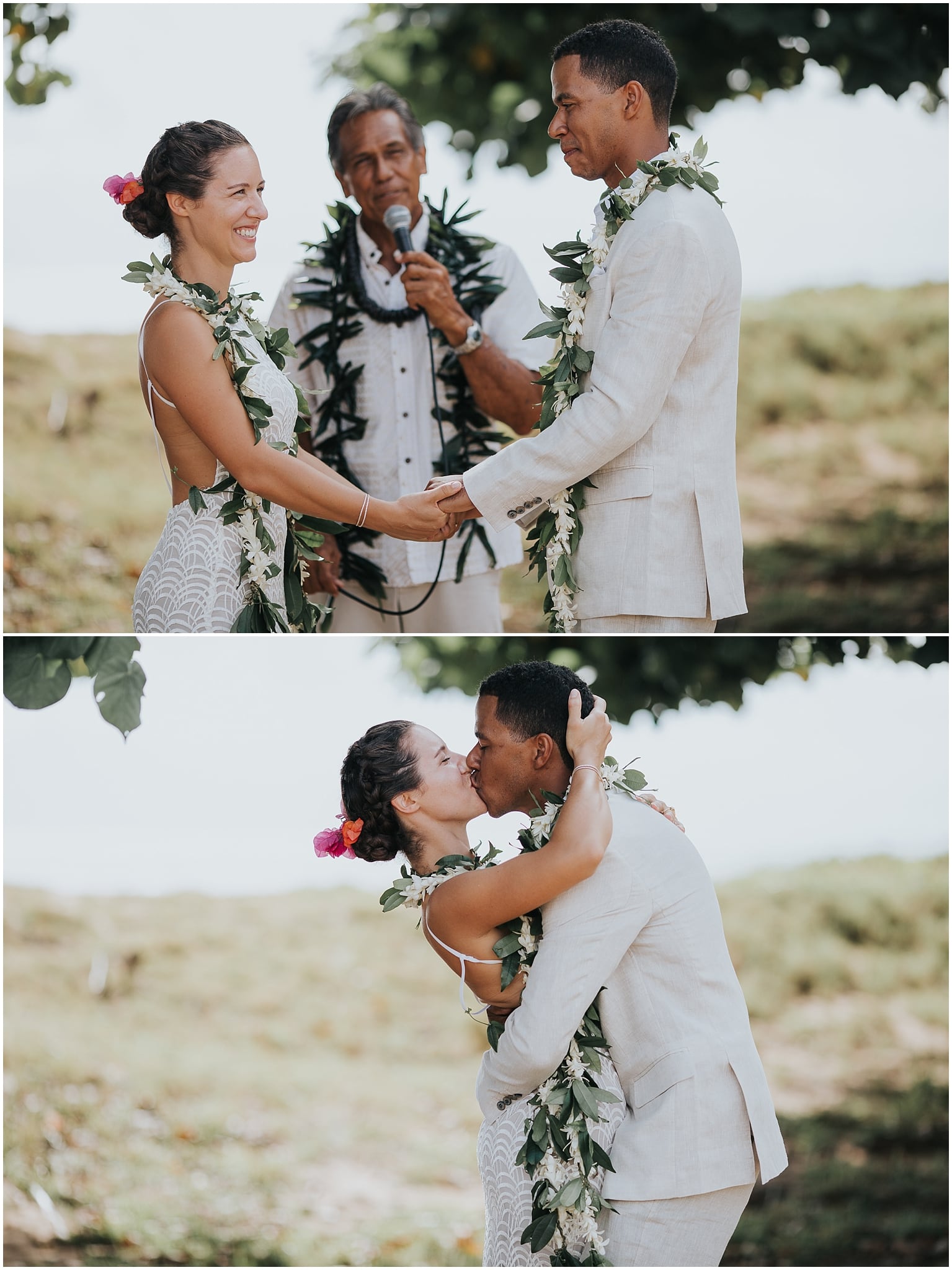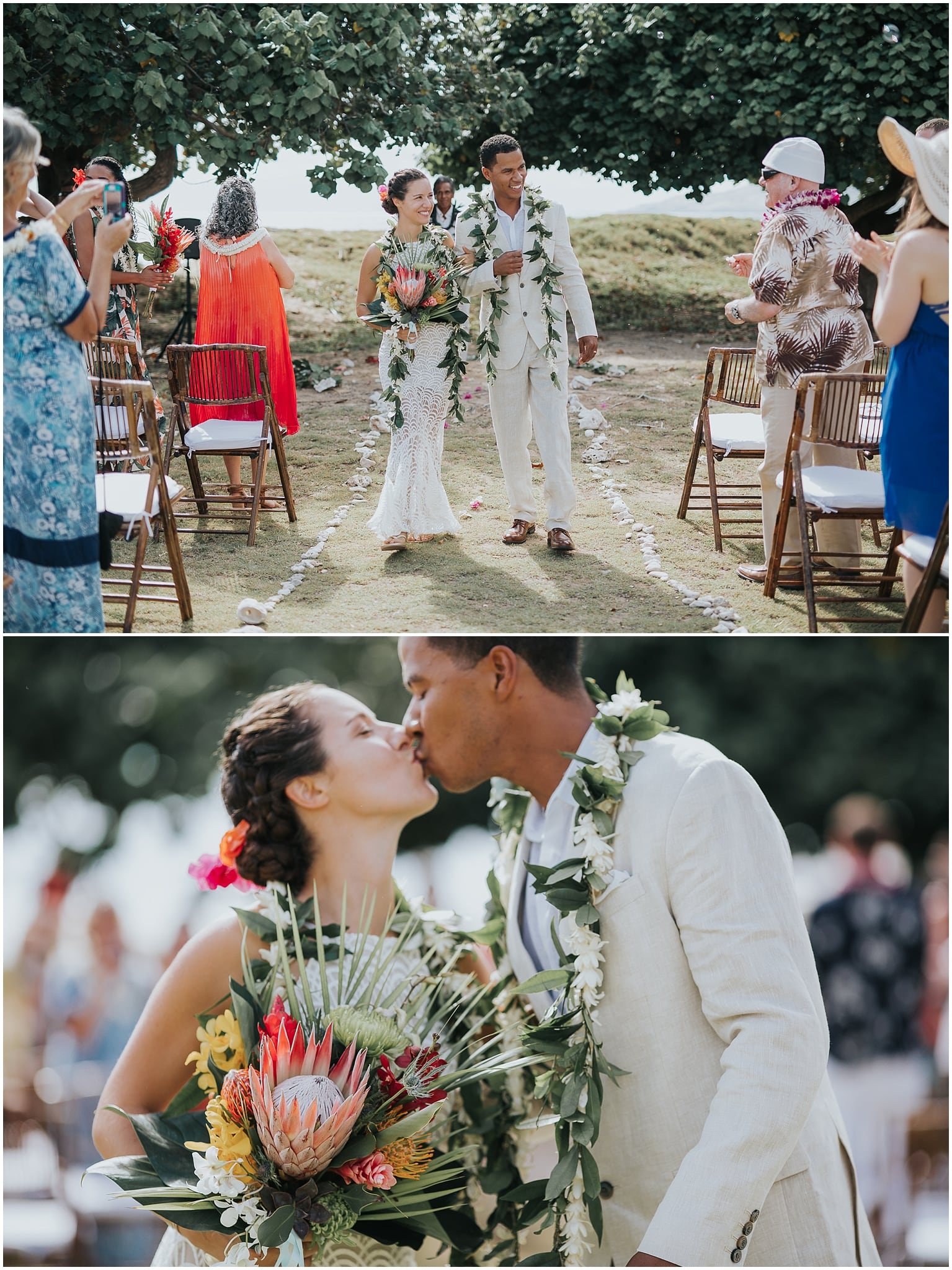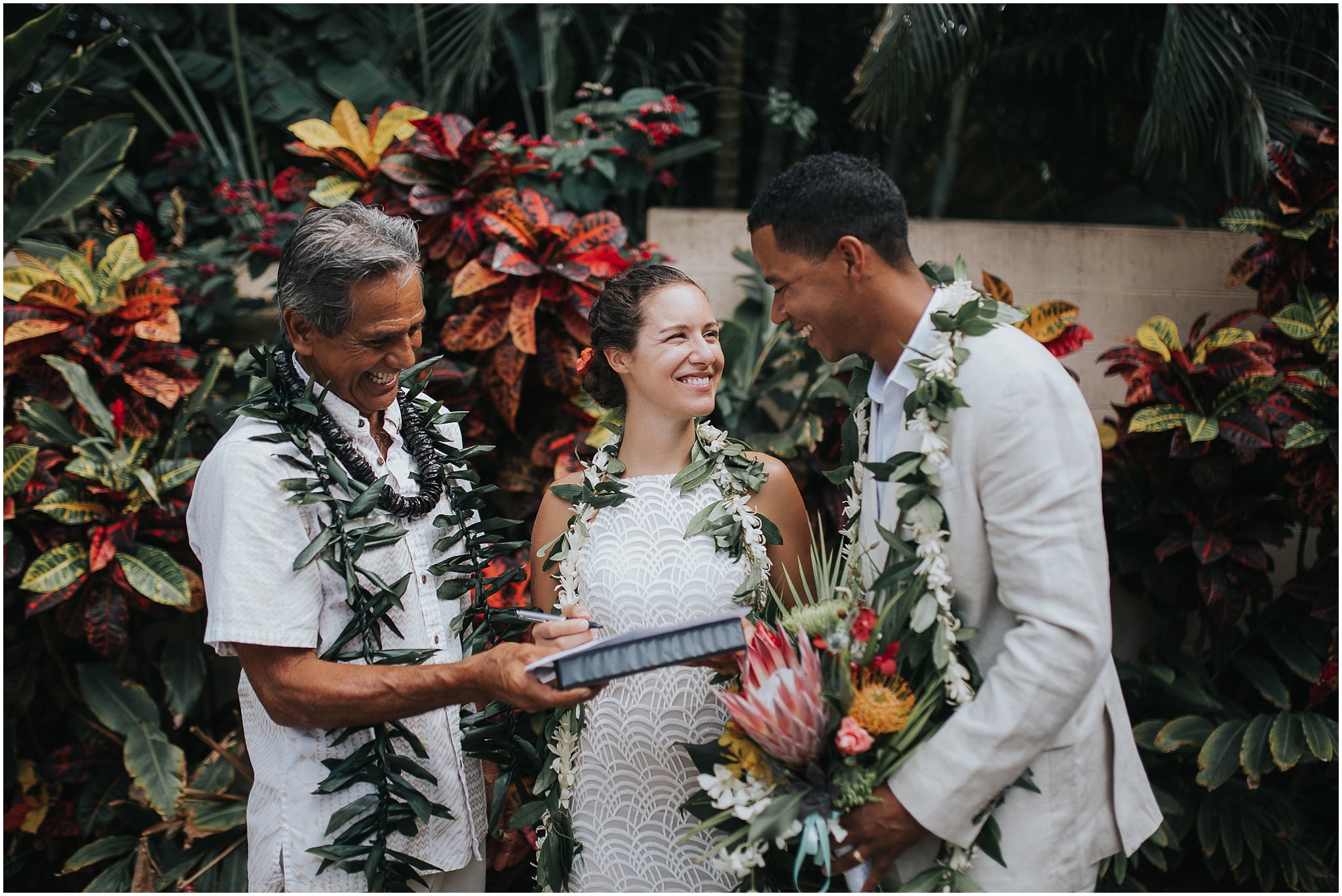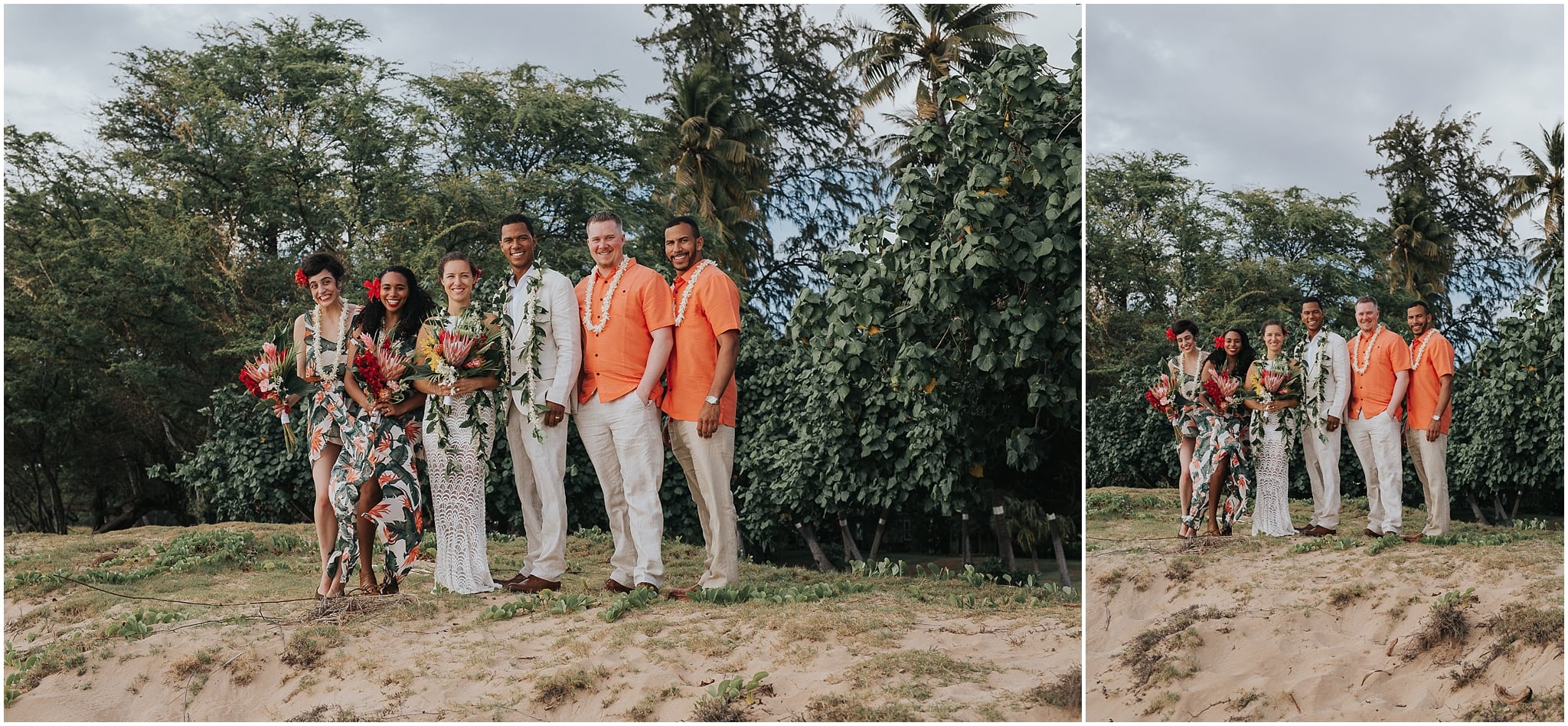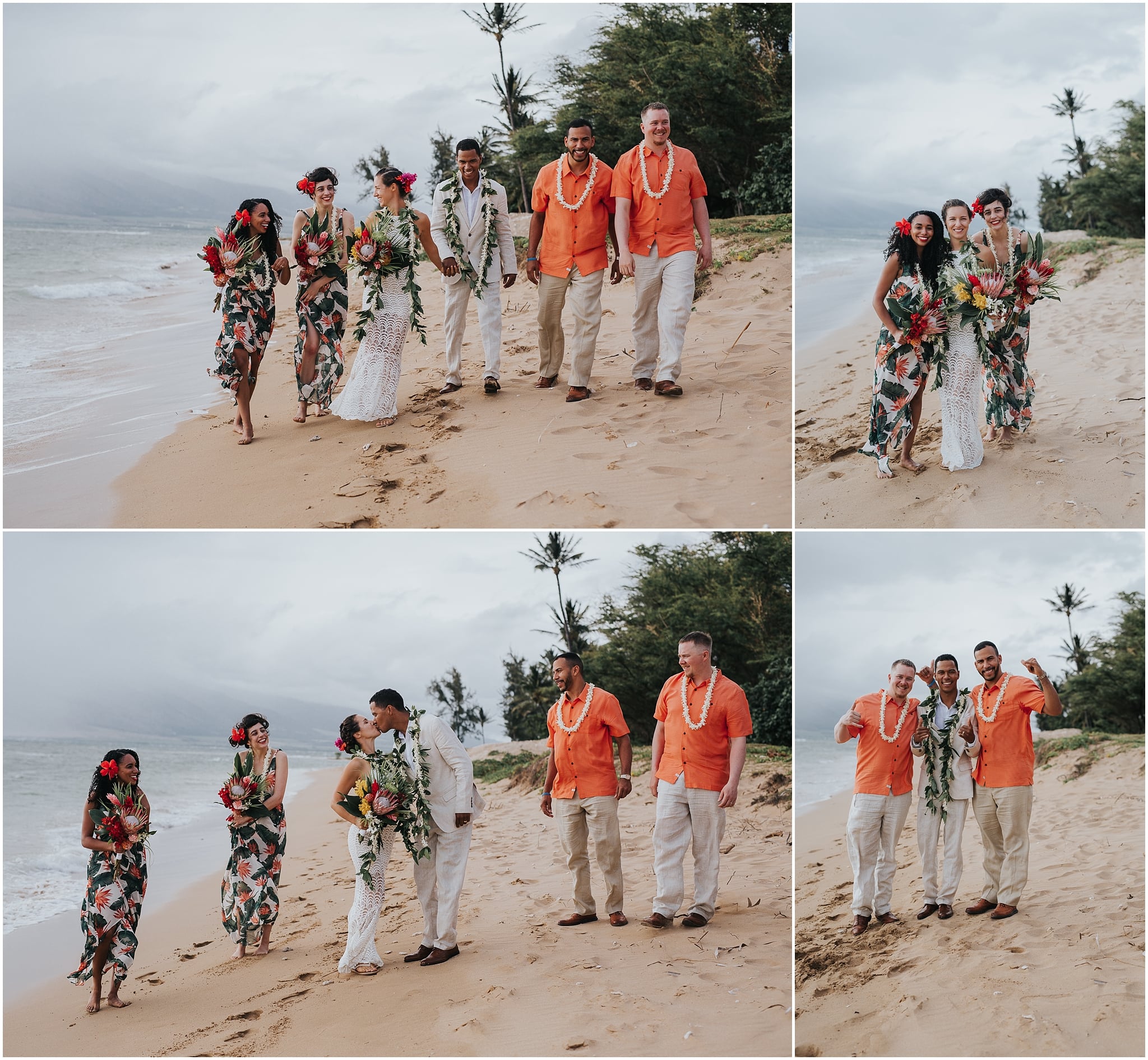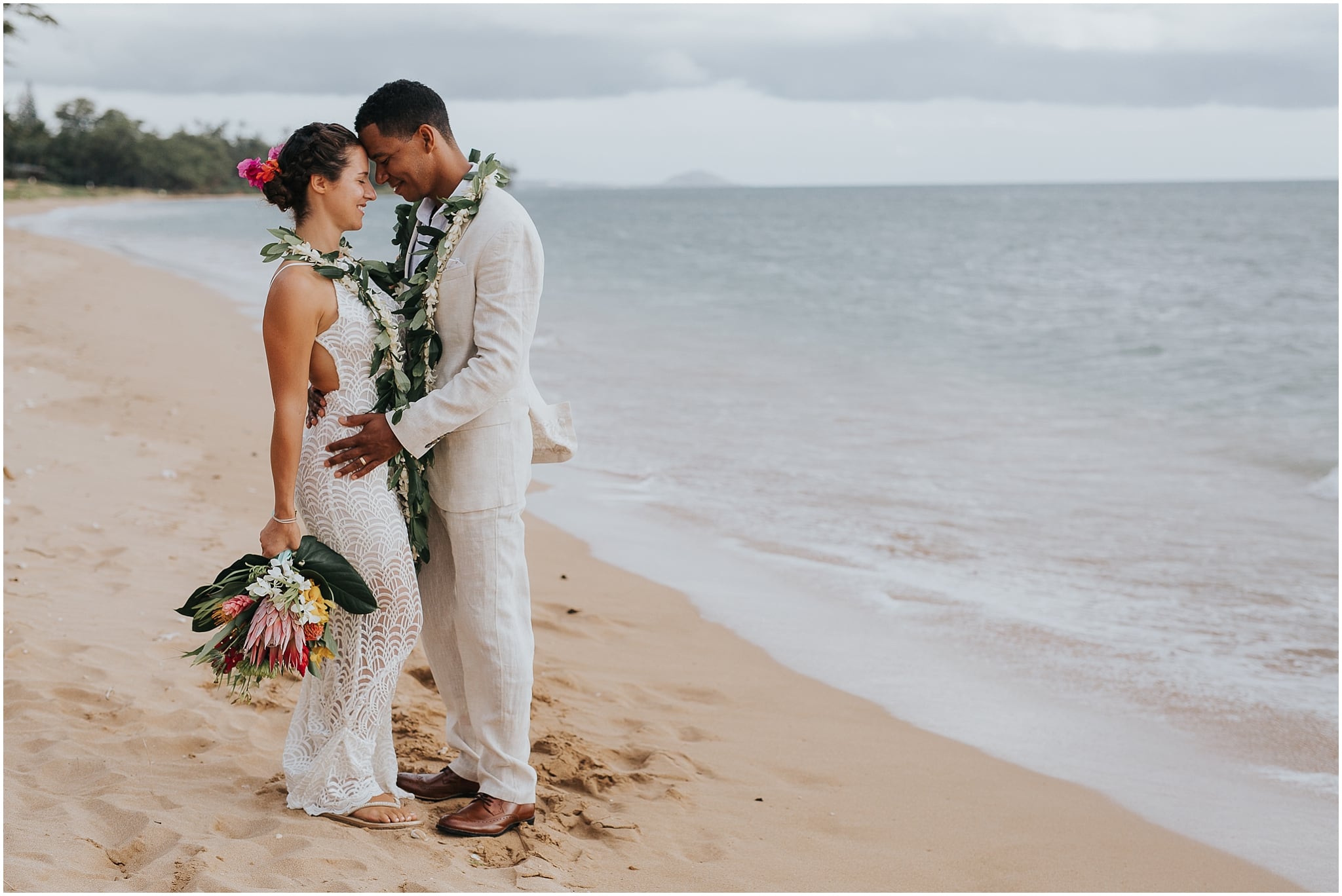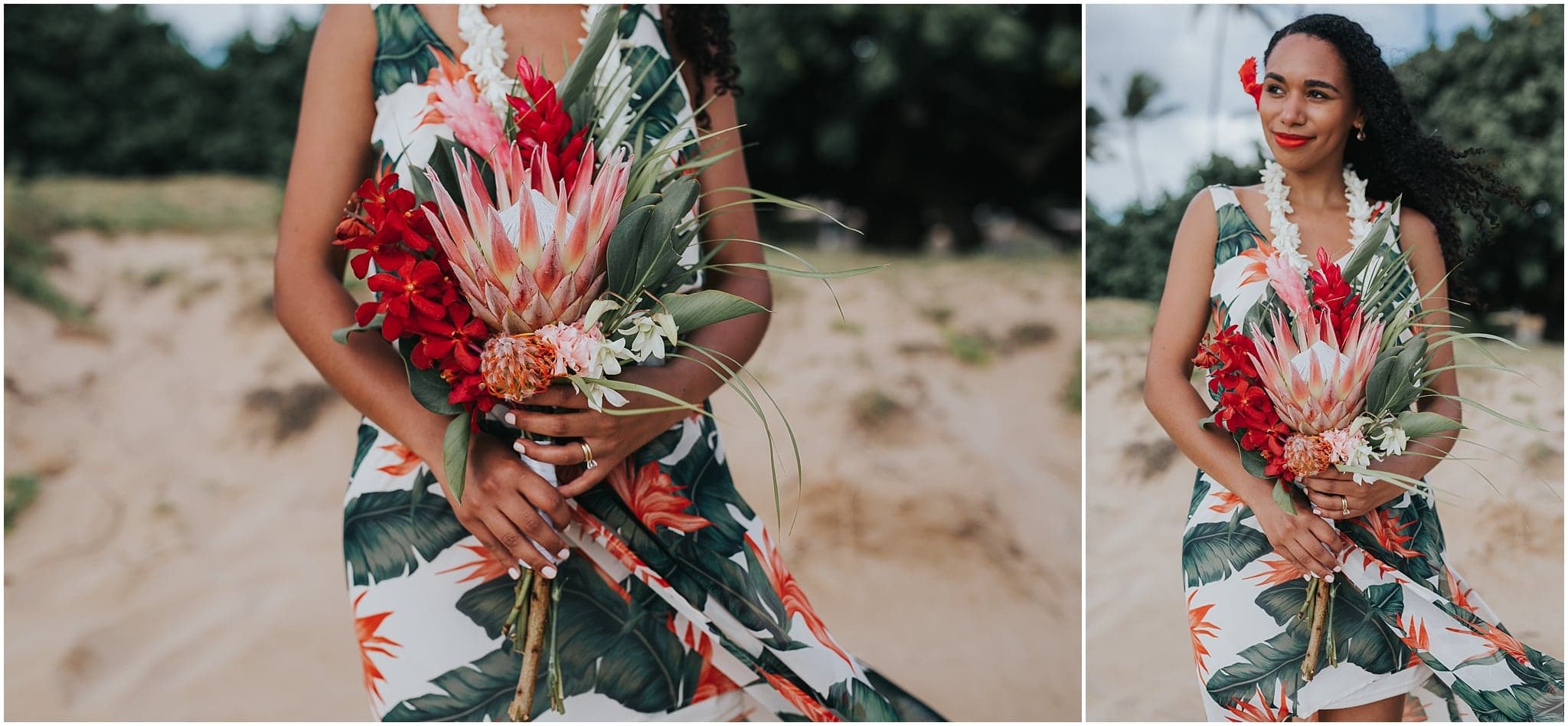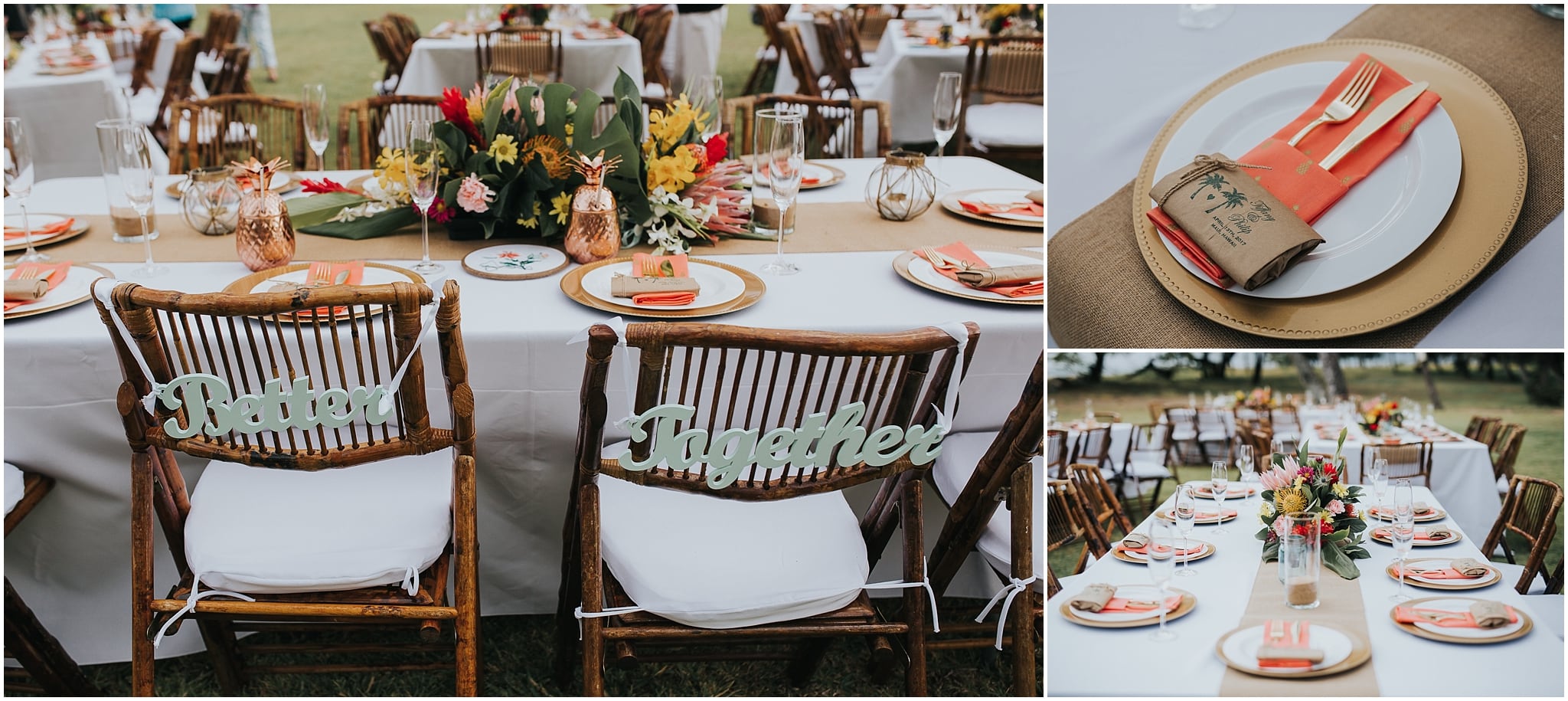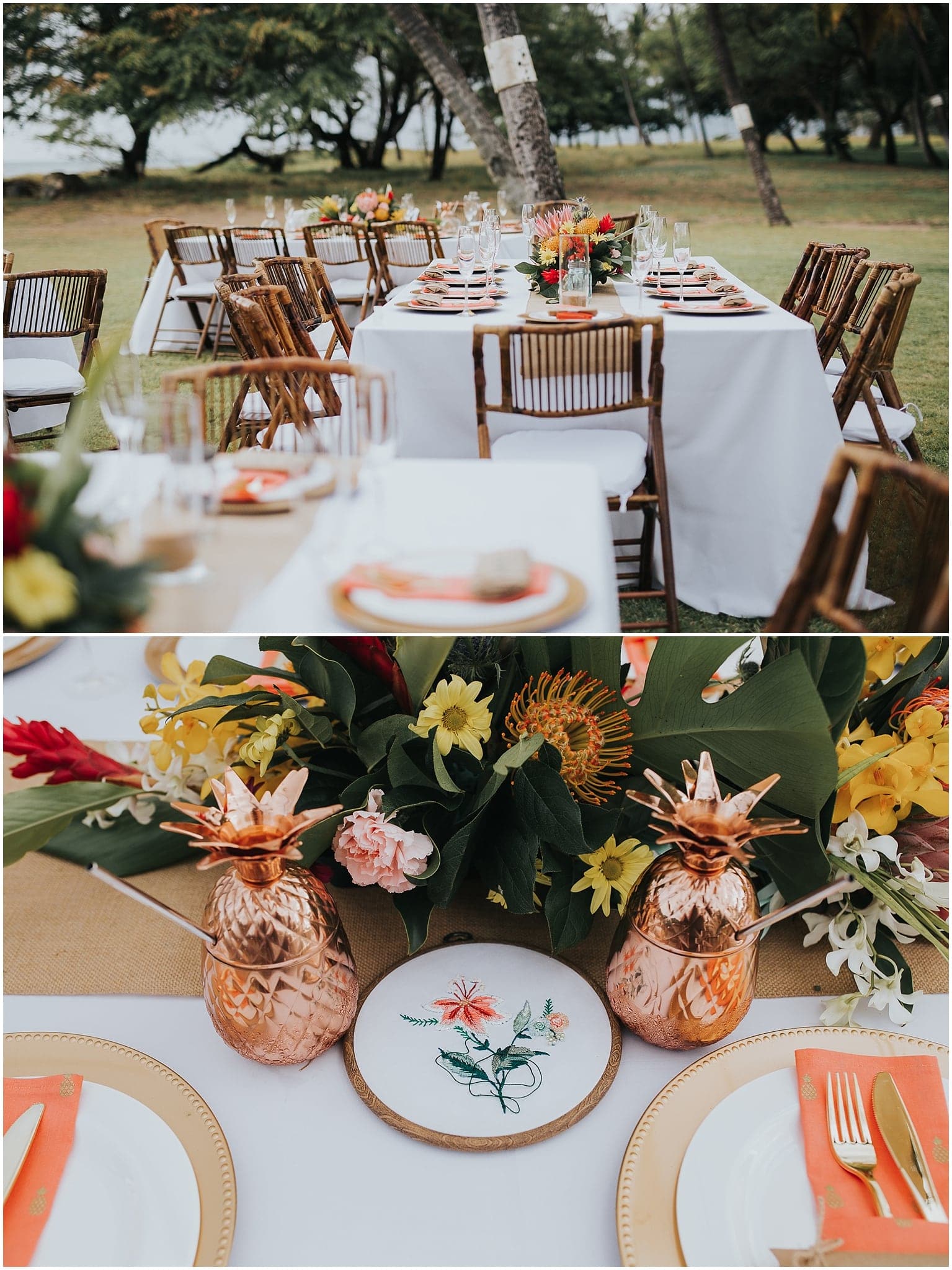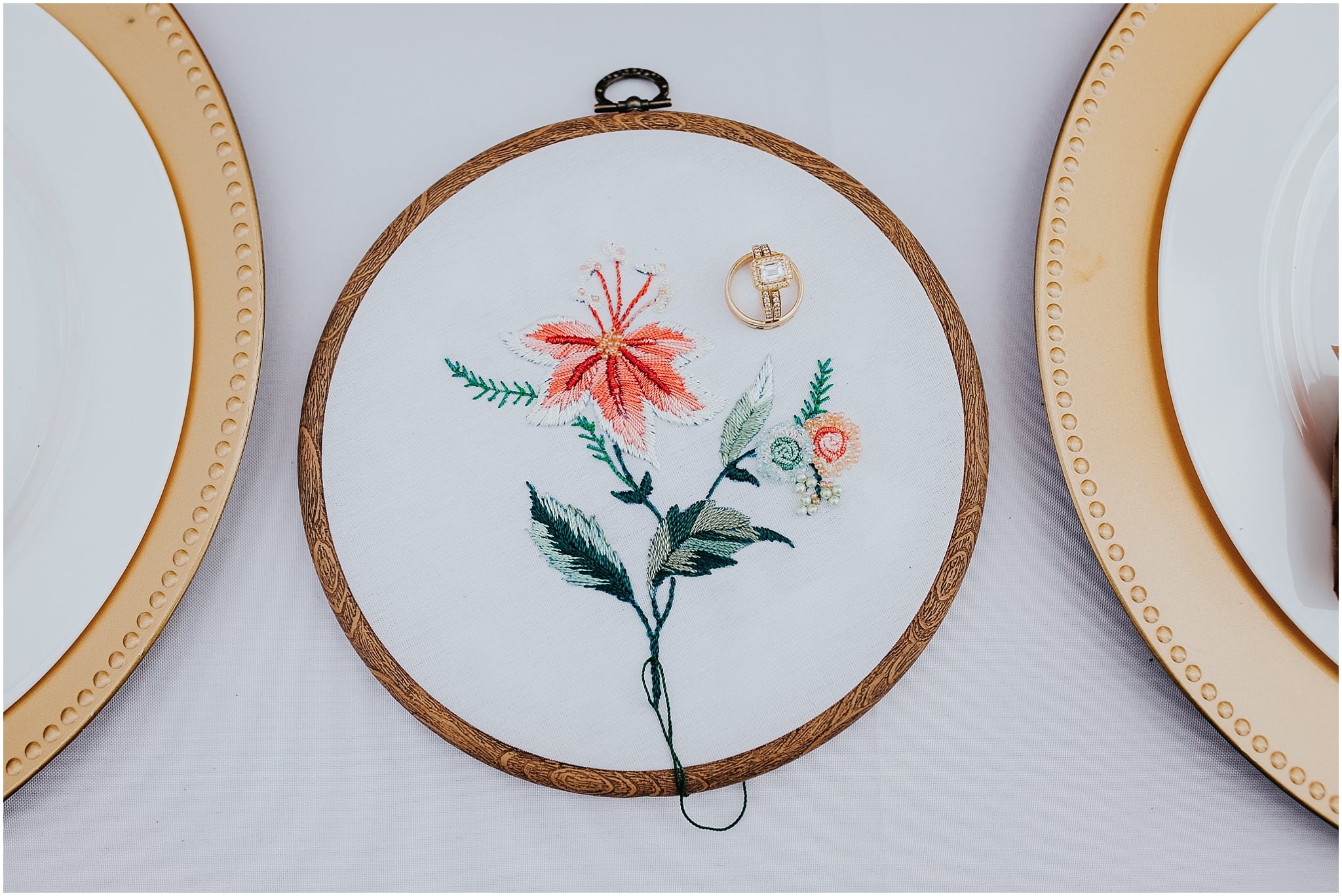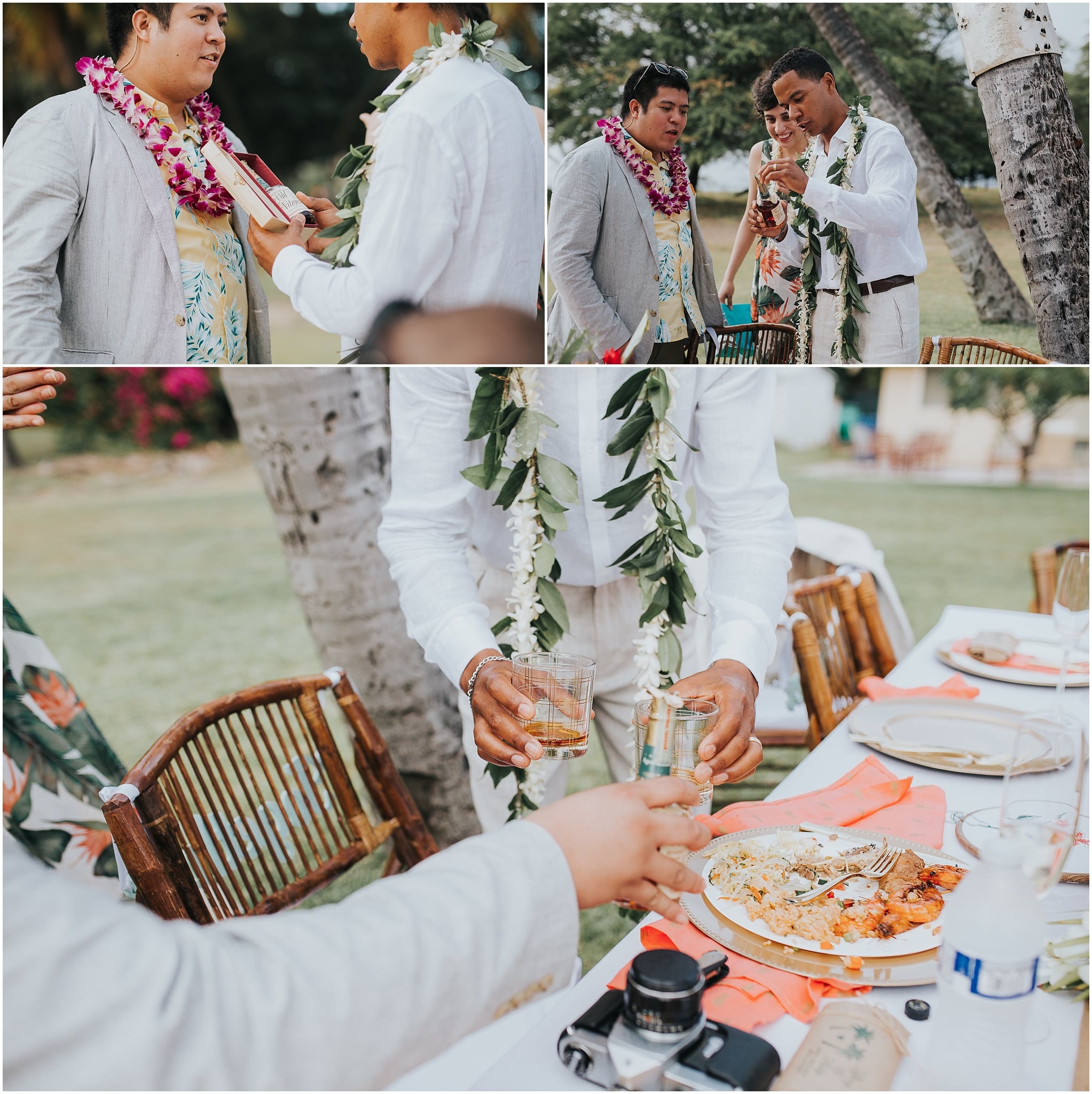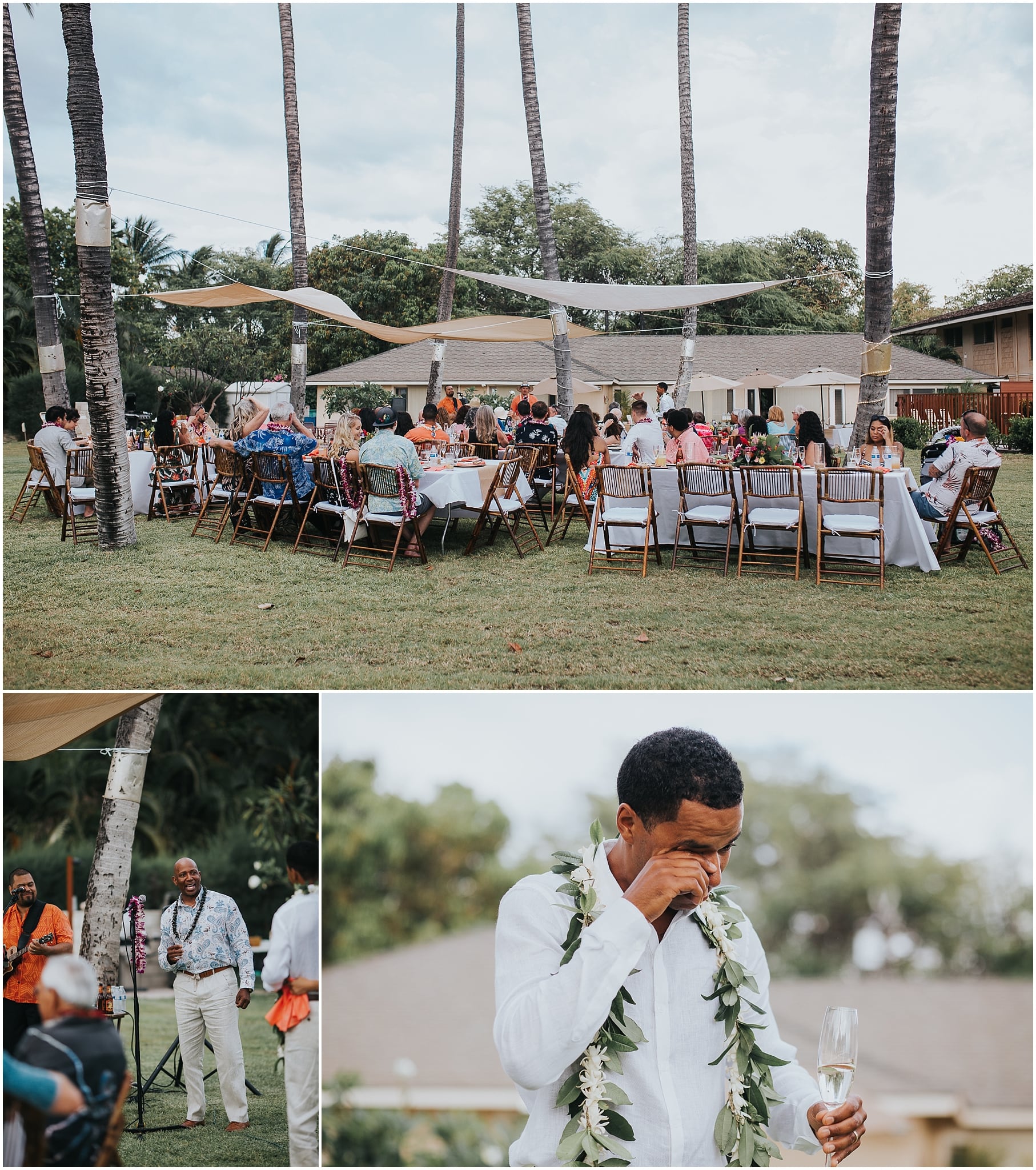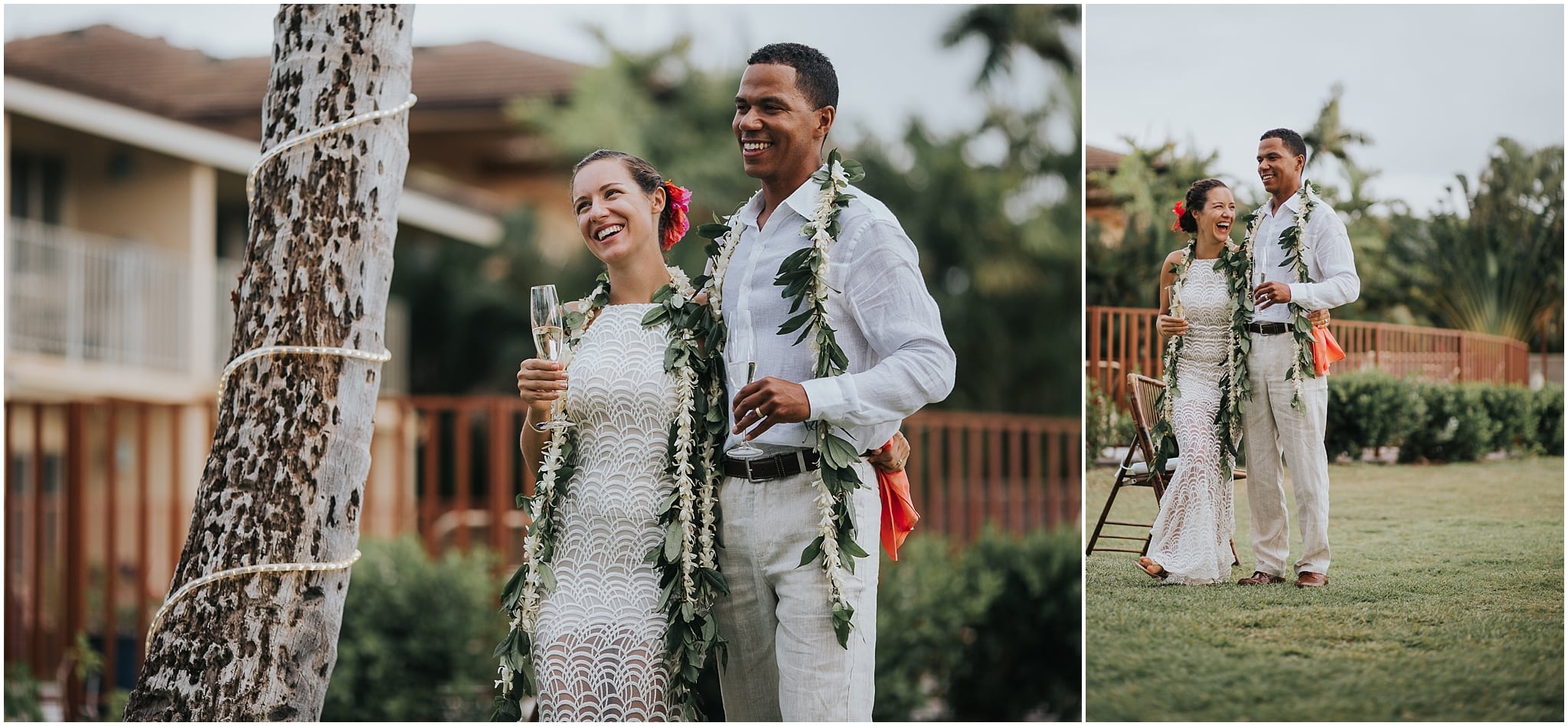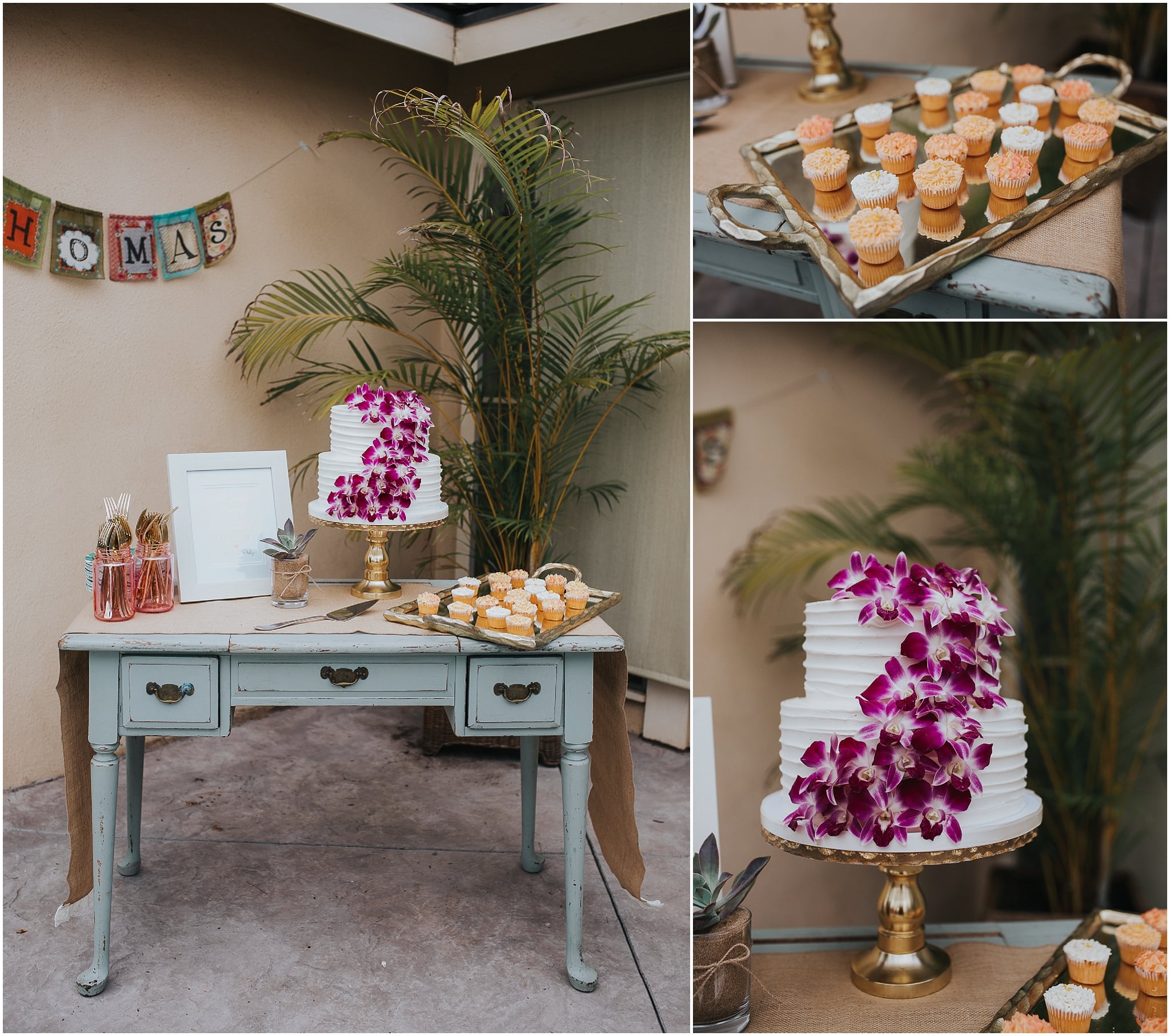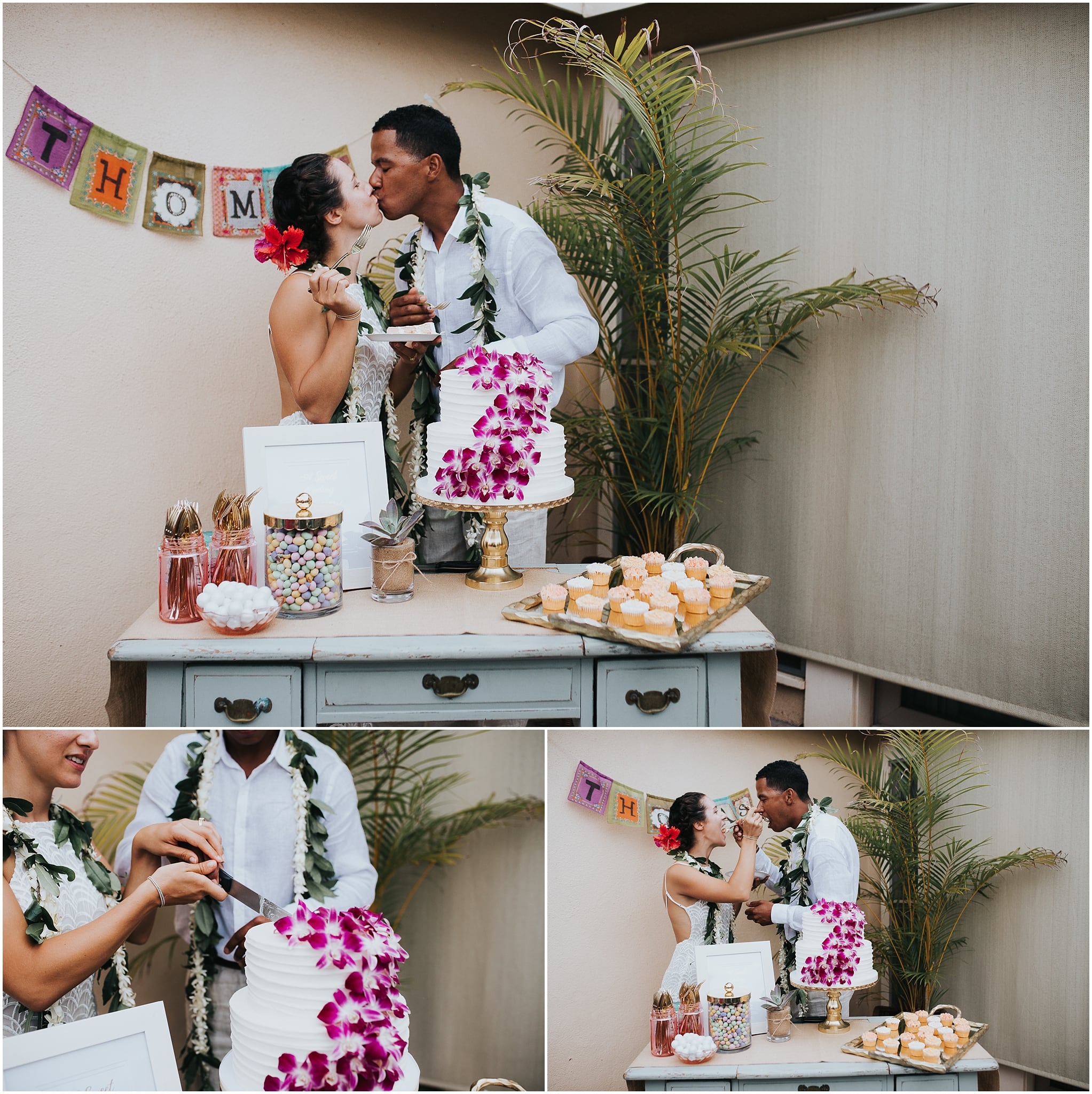 What you can't tell here is that it had just started to rain as they began their first dance. But being from Seattle, it was not the typical cold downpour they were raised in, but it was a warm rain. Hilariously very few people stood out in it, but I reveled in it! Nothing beats warm rain, and nothing beats a crazy in love couple dancing in it!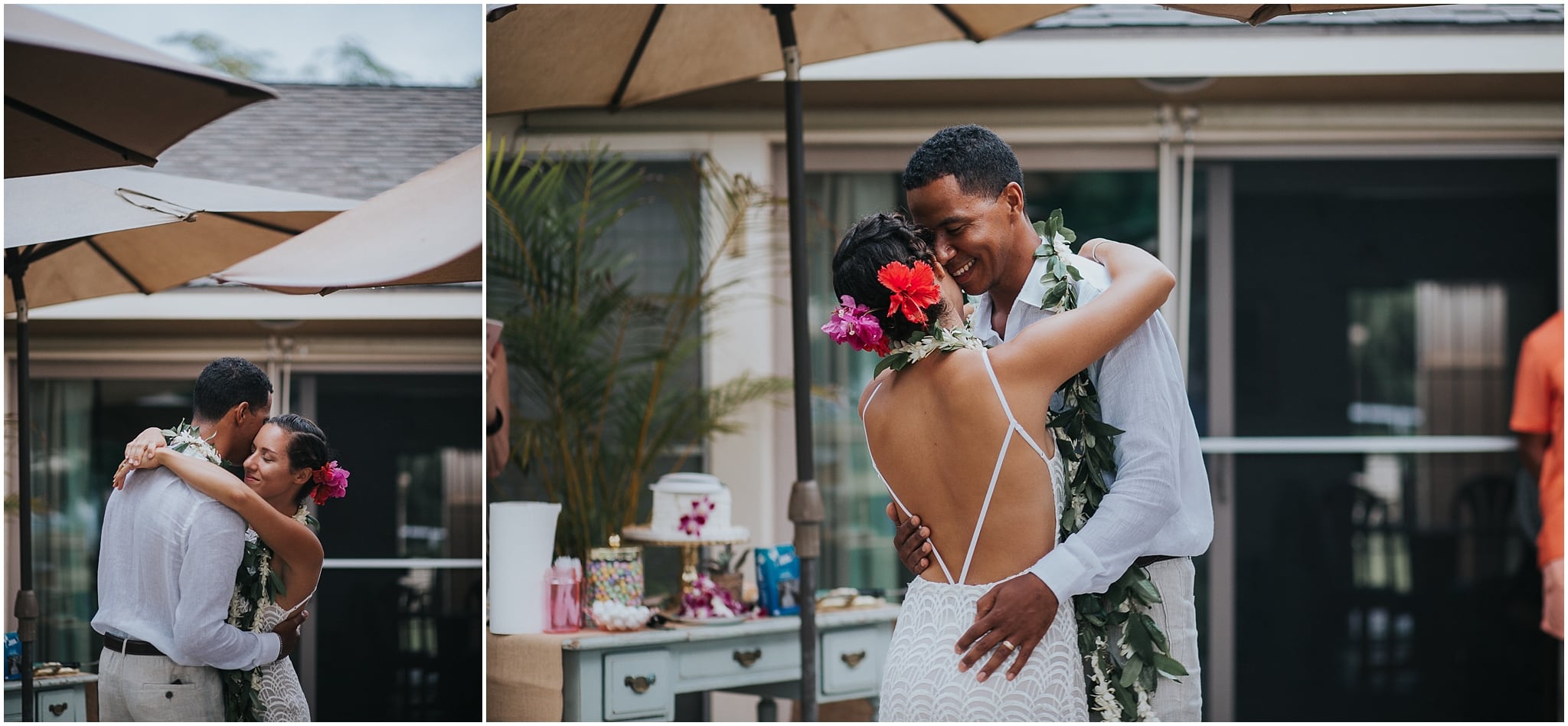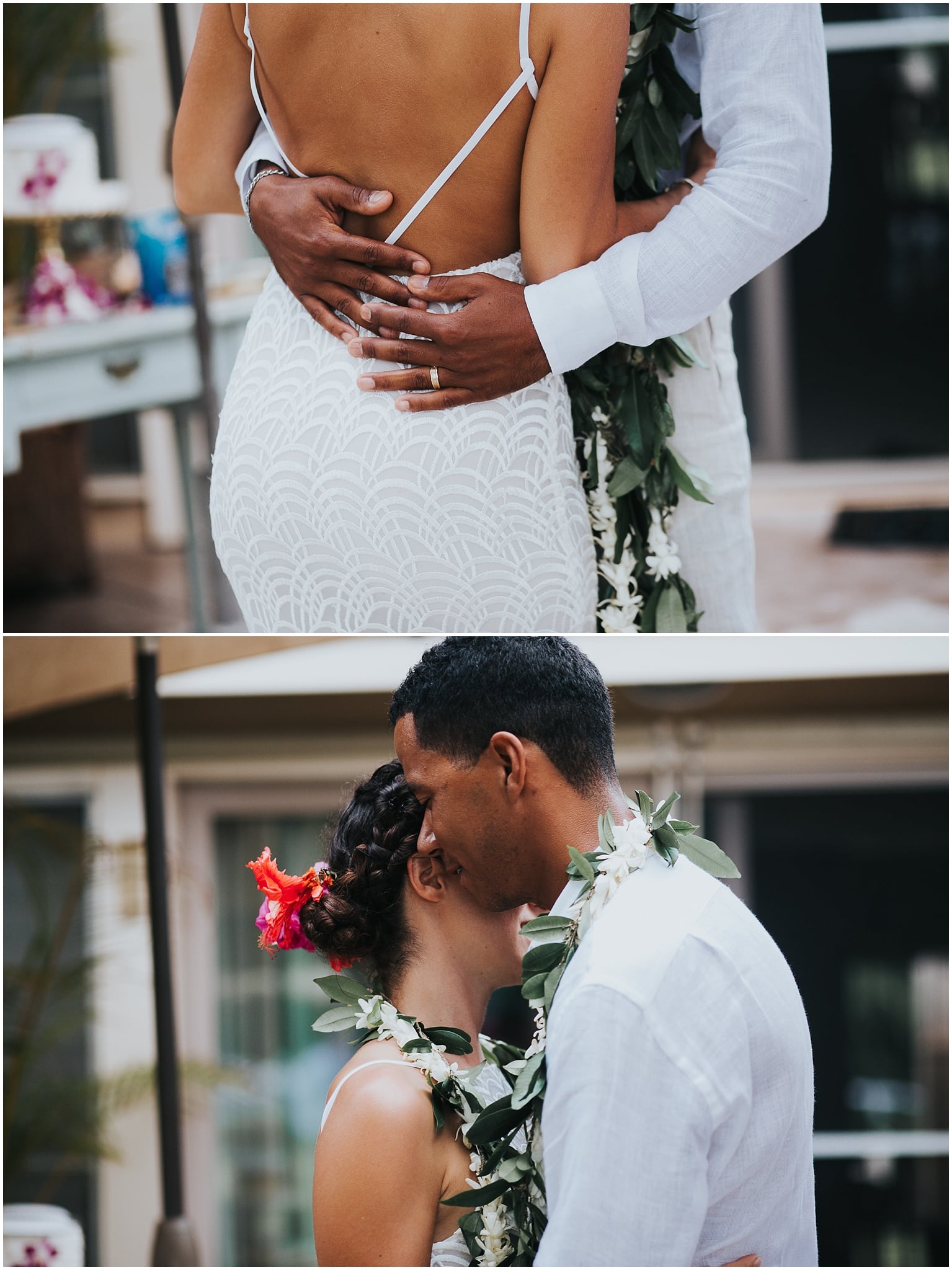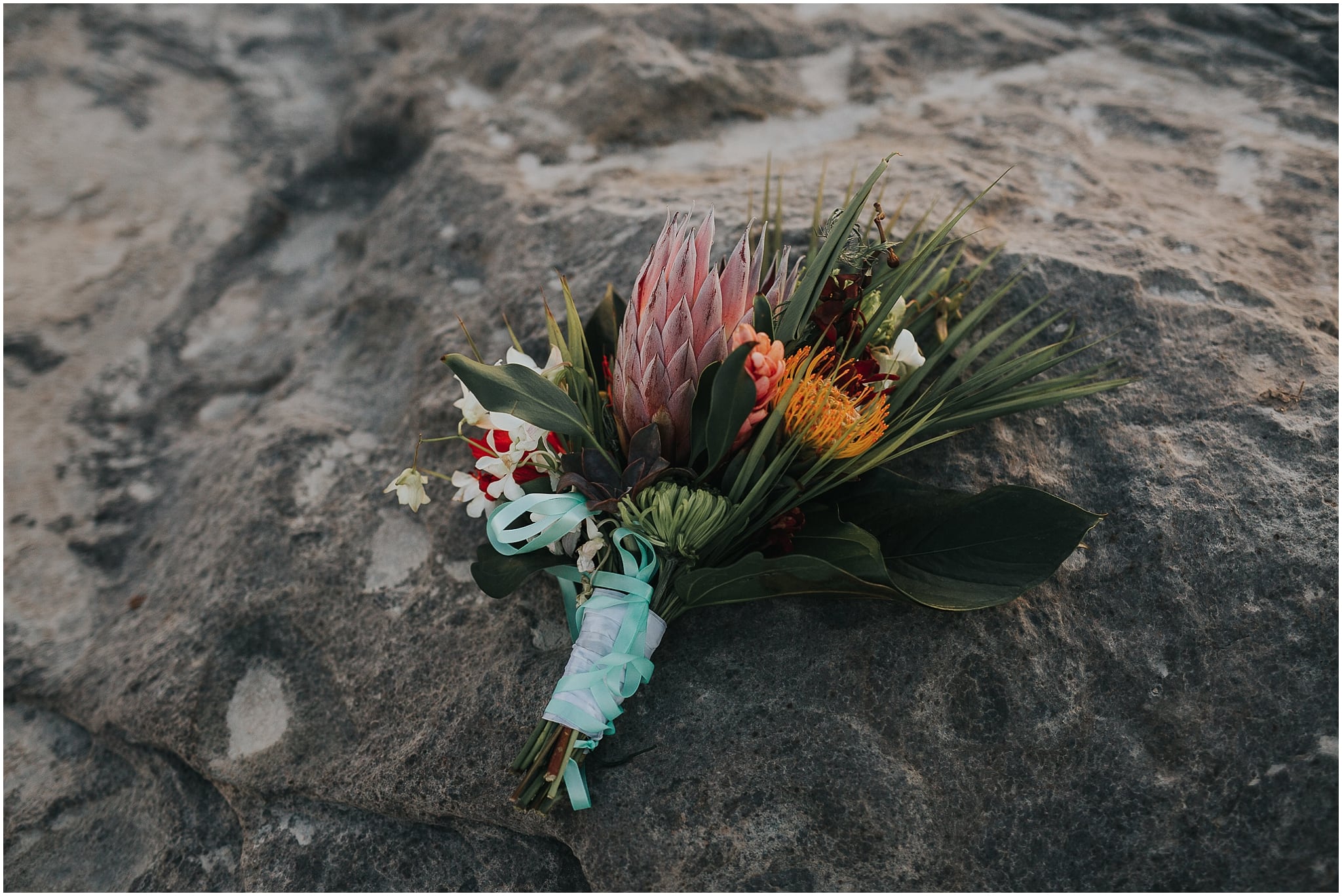 Something that I love doing when I go to a destination wedding is Day After sessions. It gives you (the couple) another chance to wear your wedding attire and get some dope ass photos without the worry of time! I highly recommend them because just look at the amazing places you can go! This was a very unique places called Dragon's Teeth on the west side of the island. Almost an hour away from Kihei, but was 10000% worth it! We had a lot of fun and it was the perfect way to end the trip!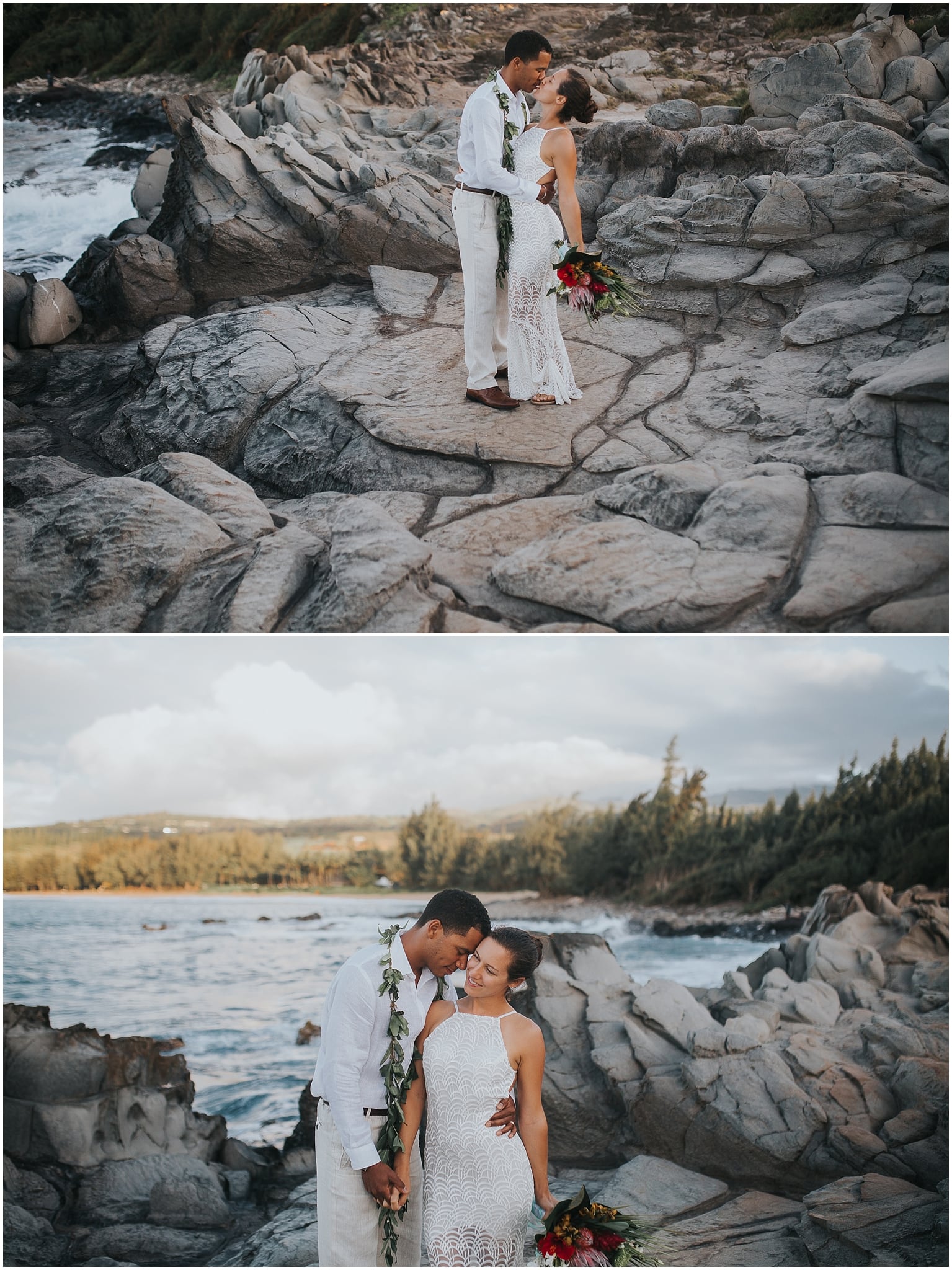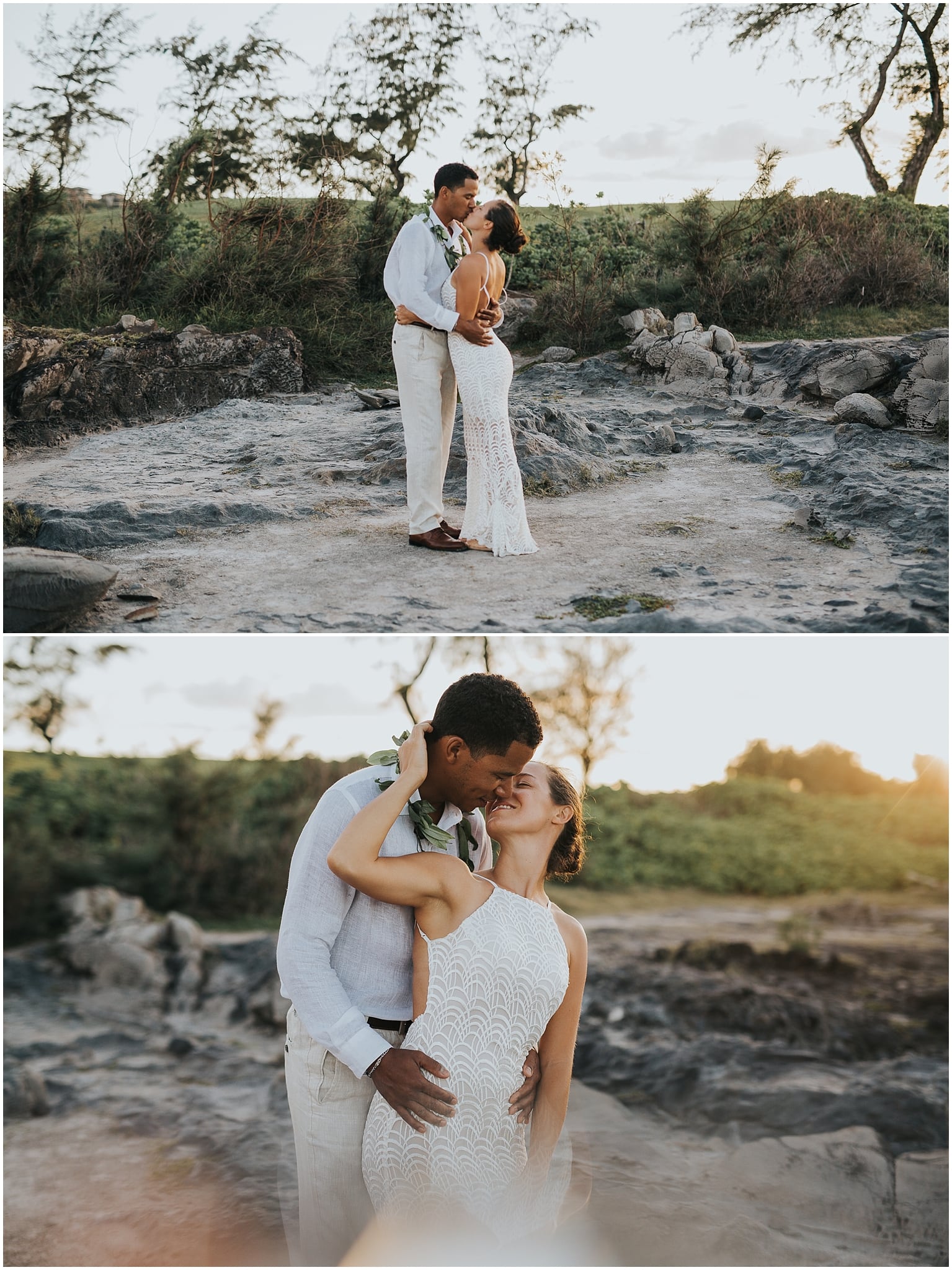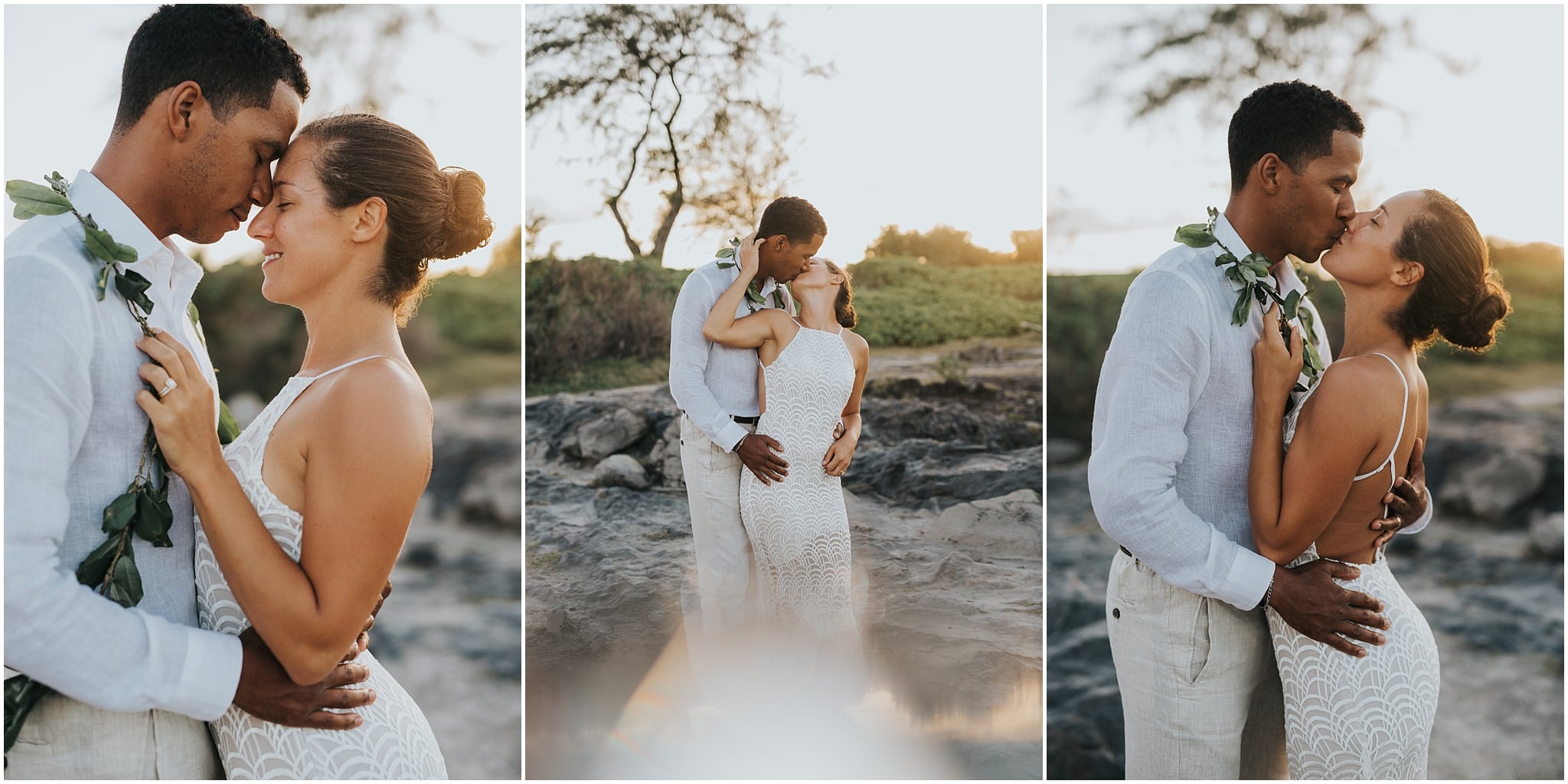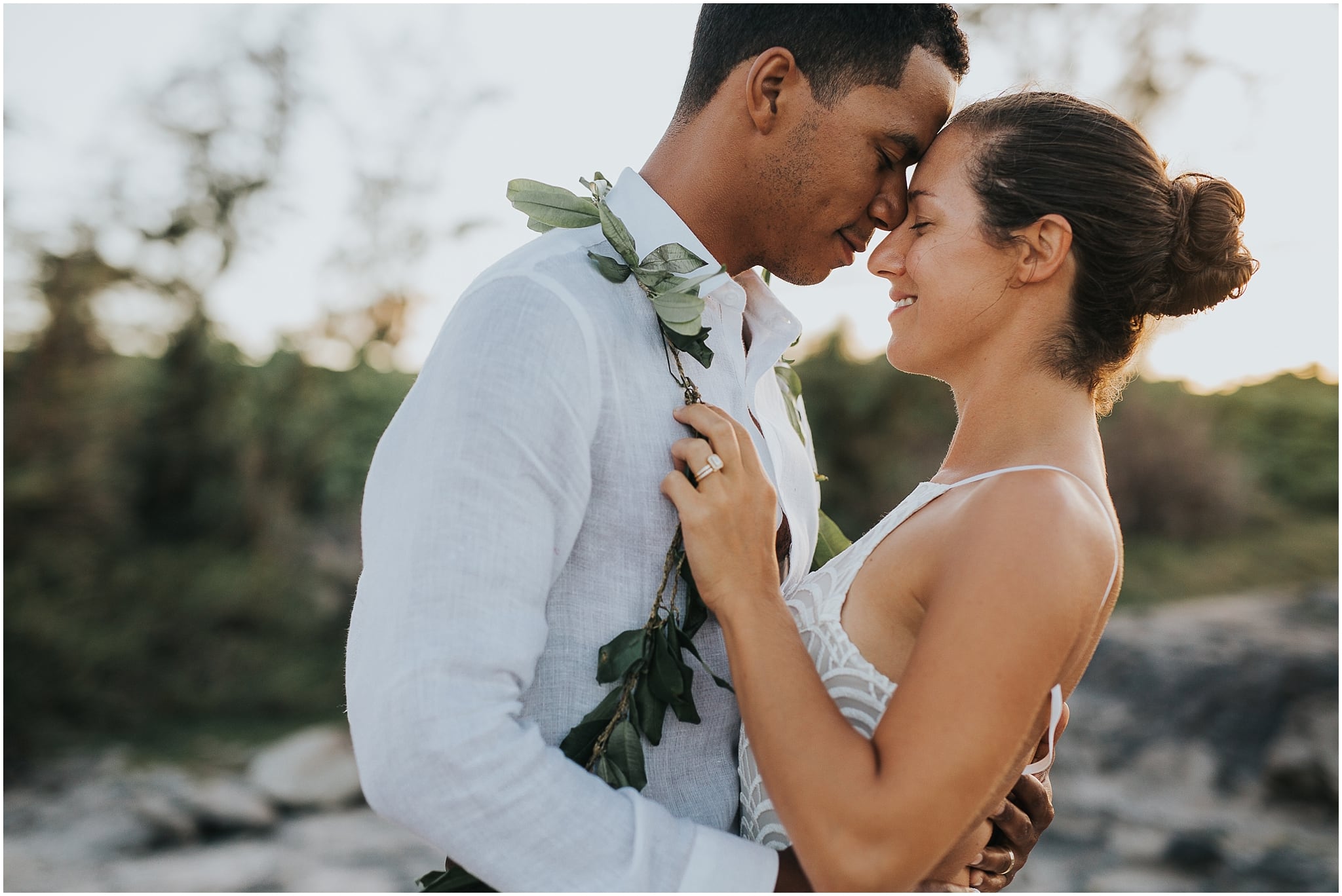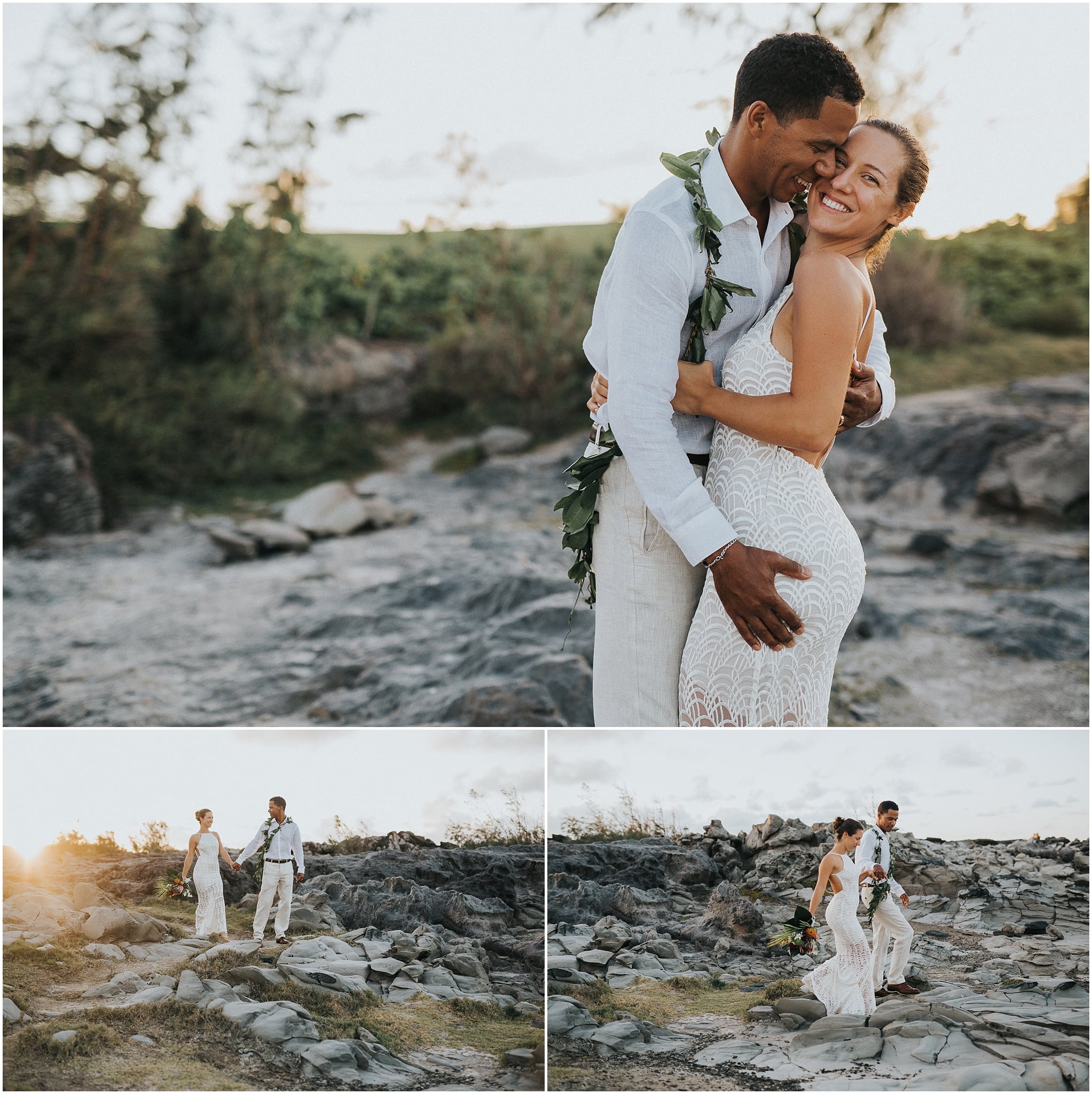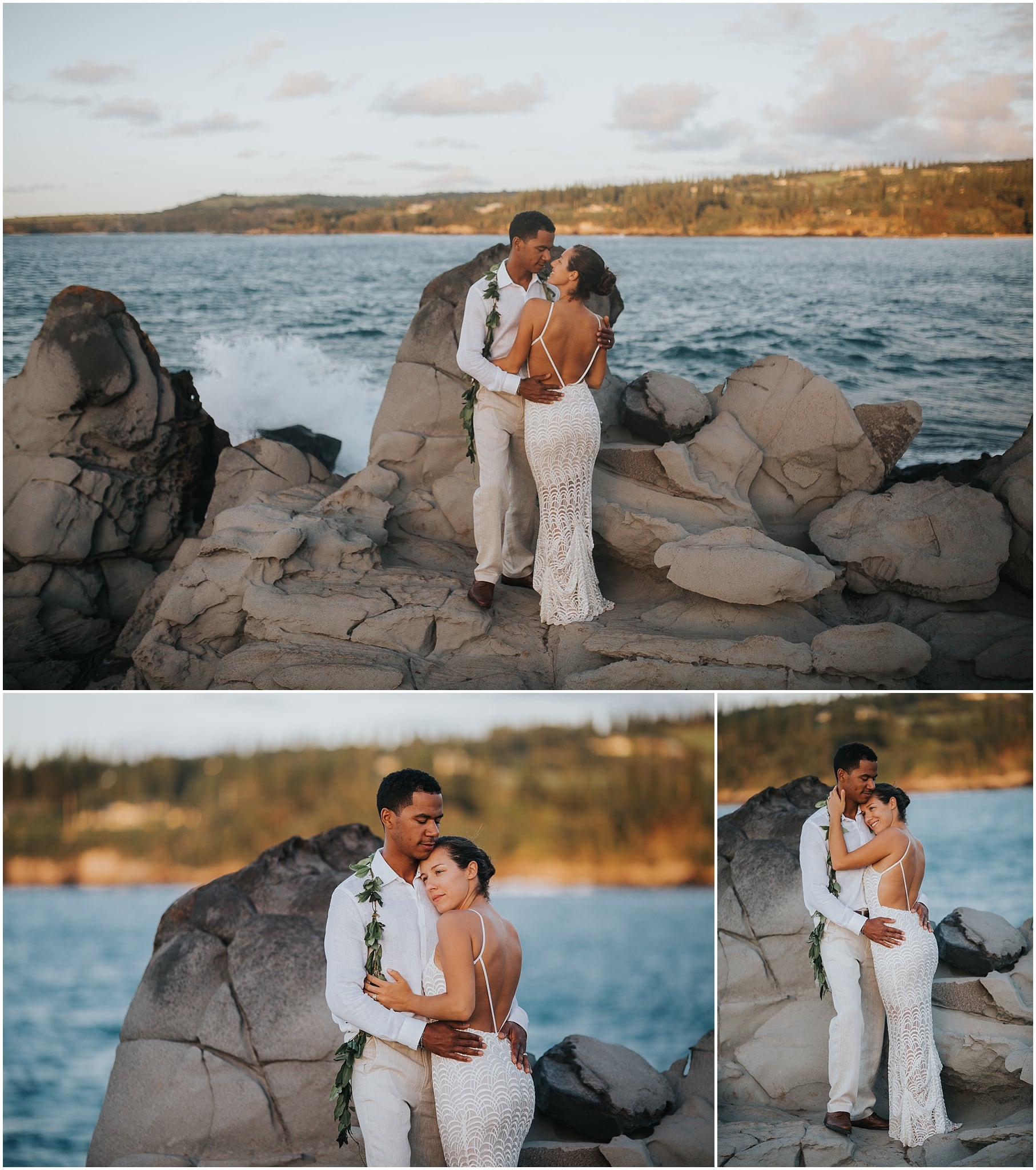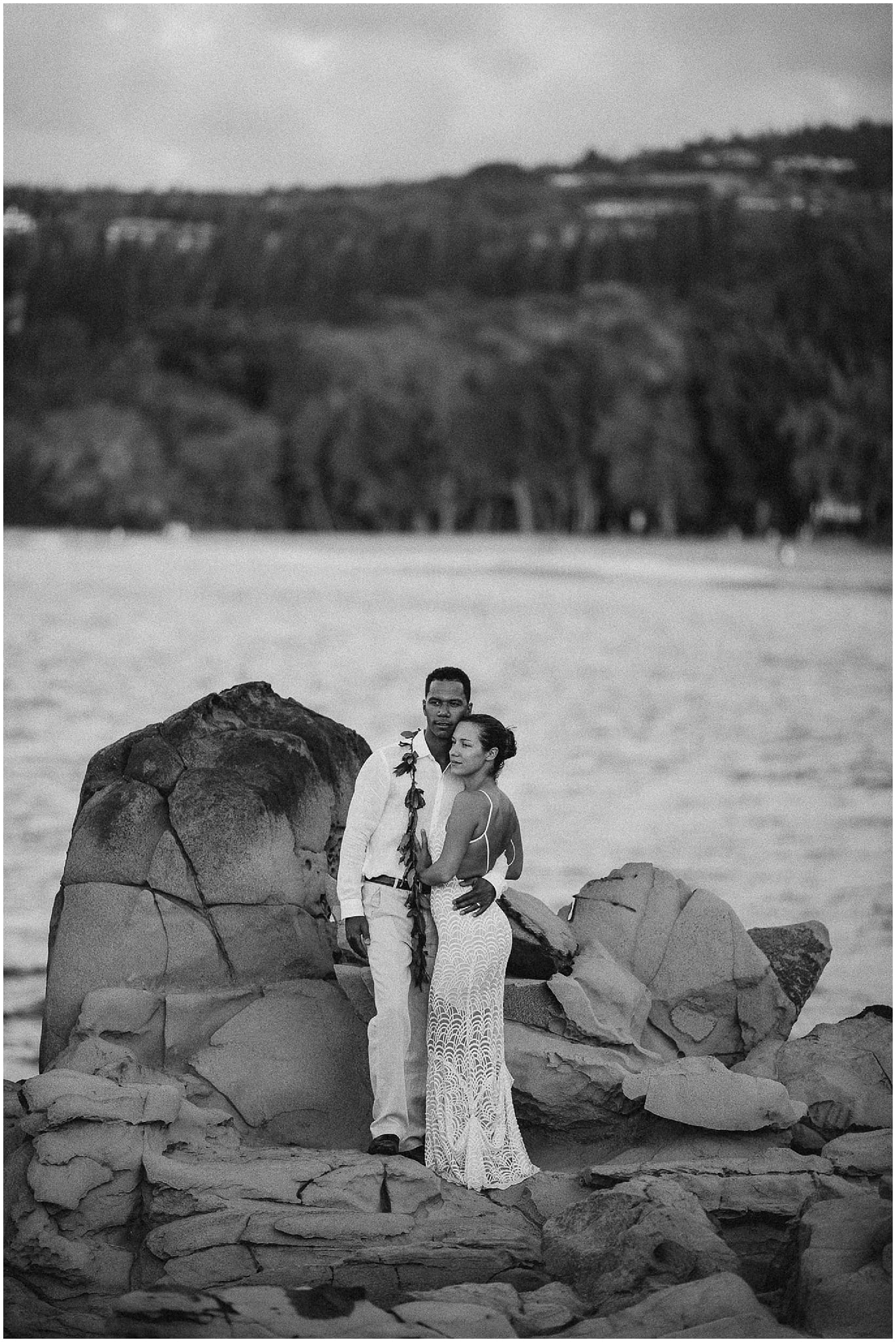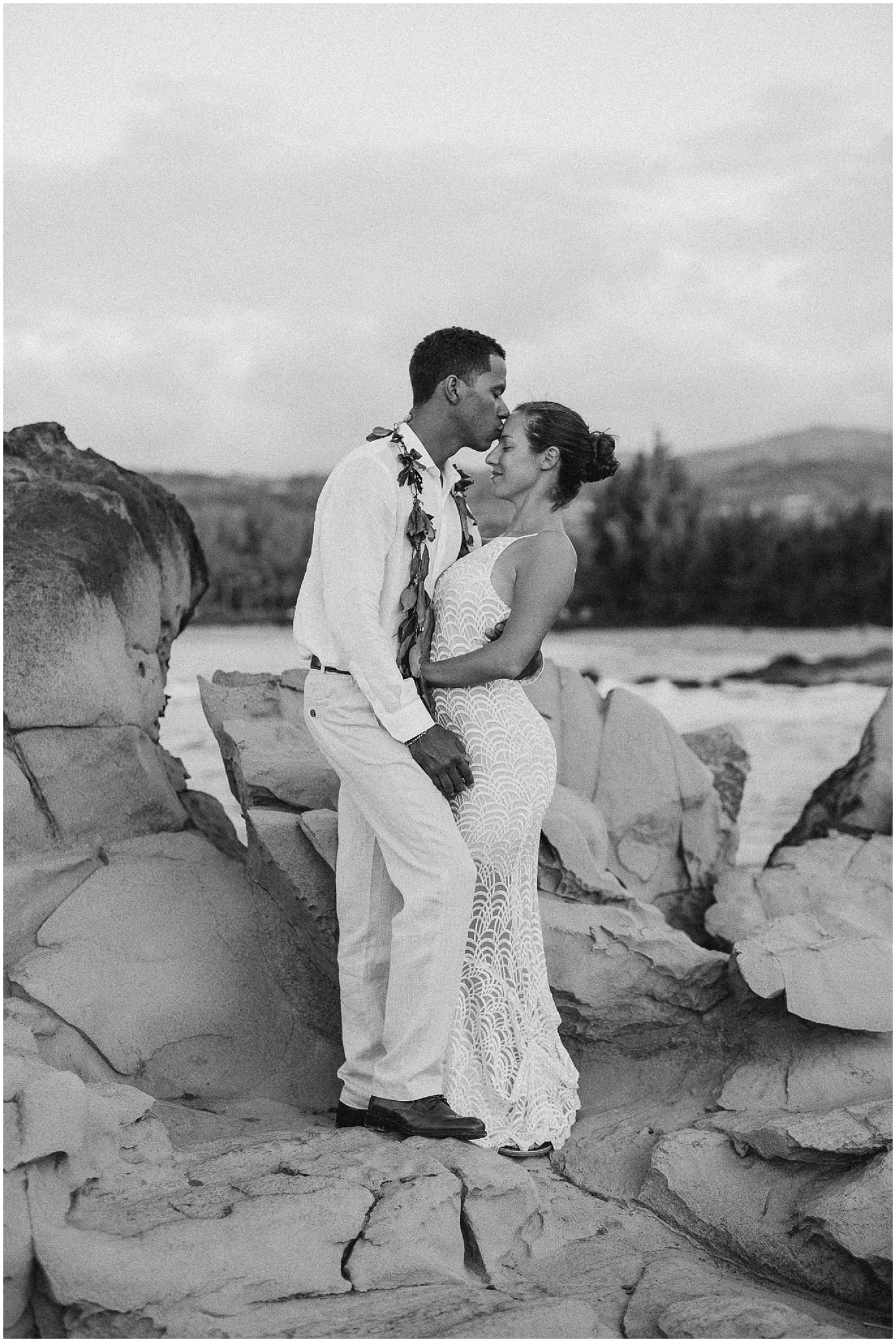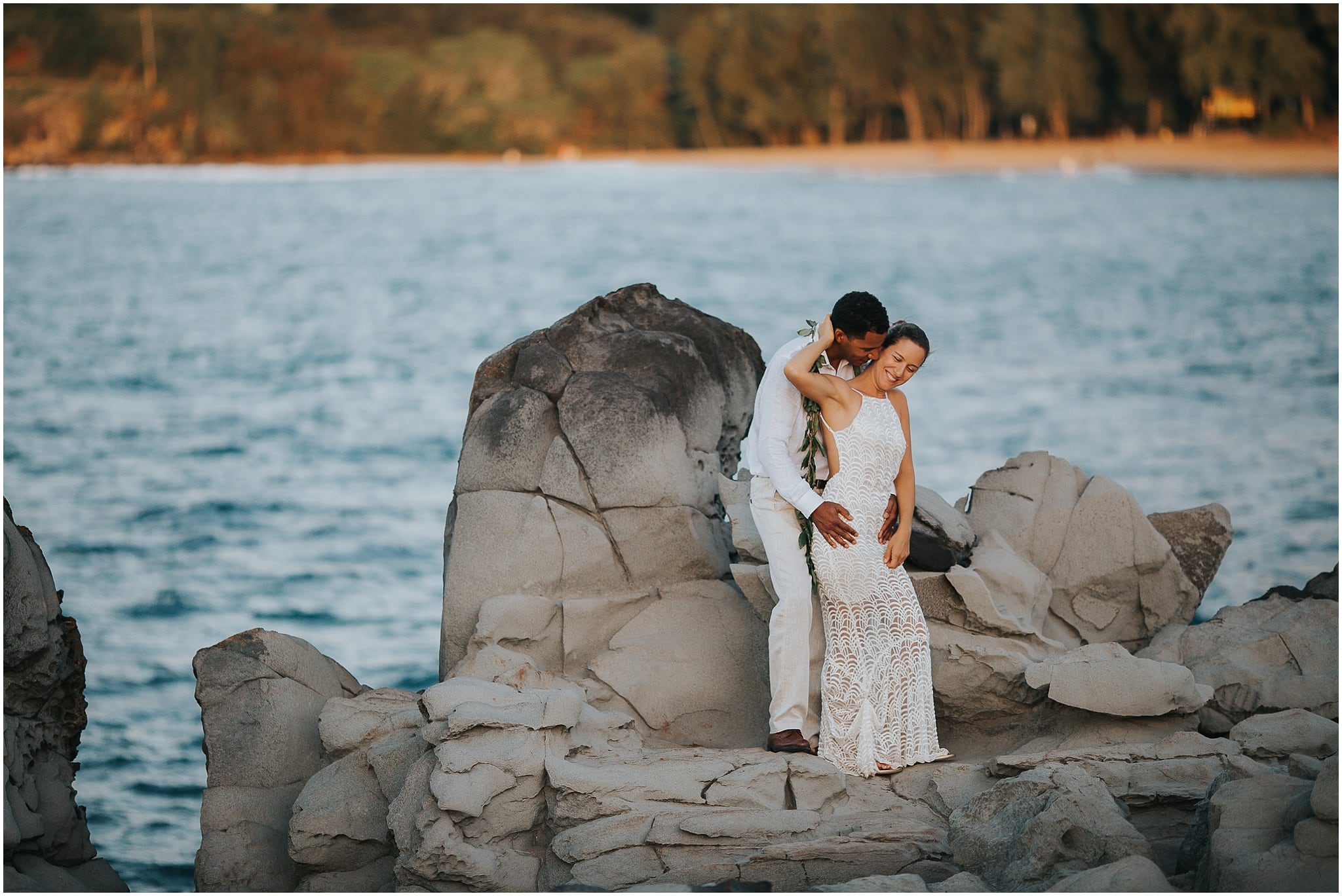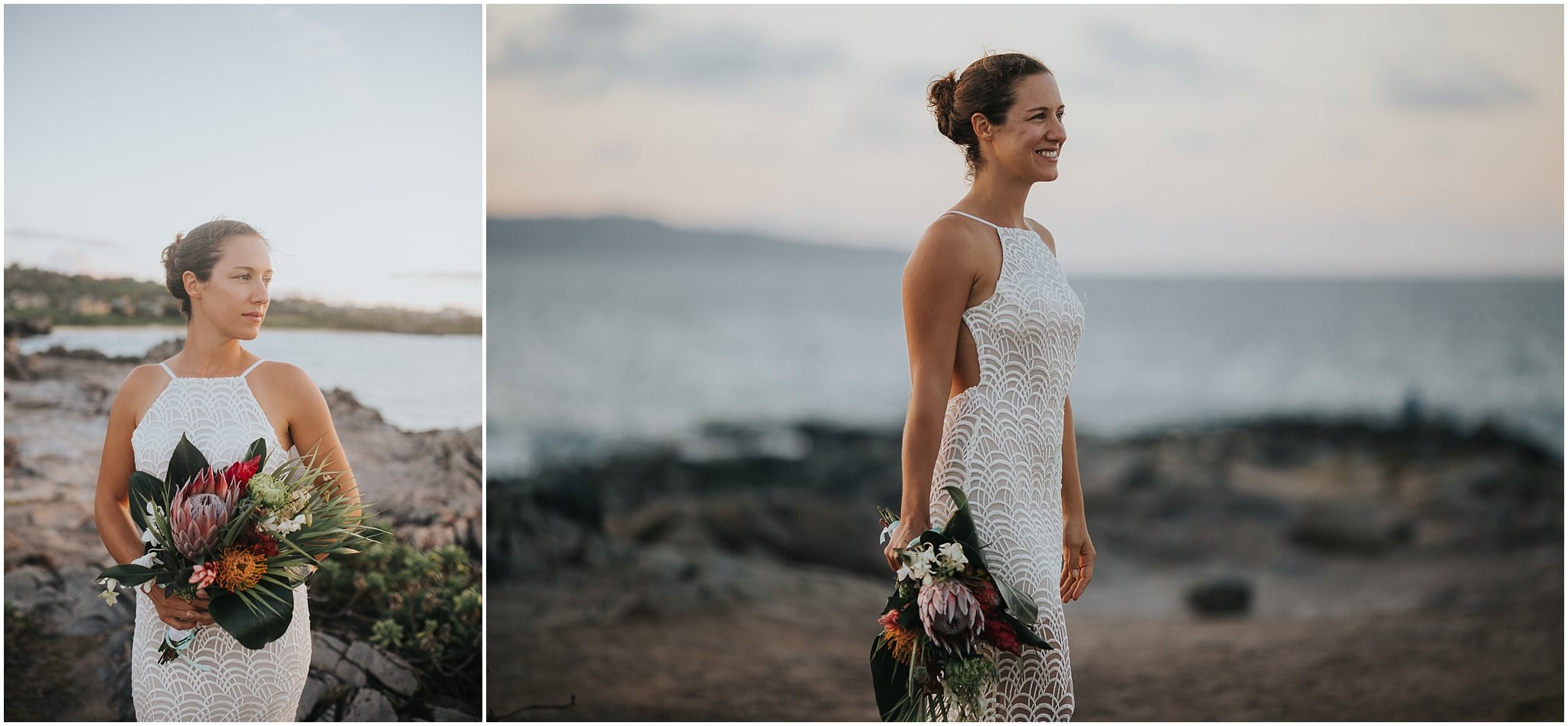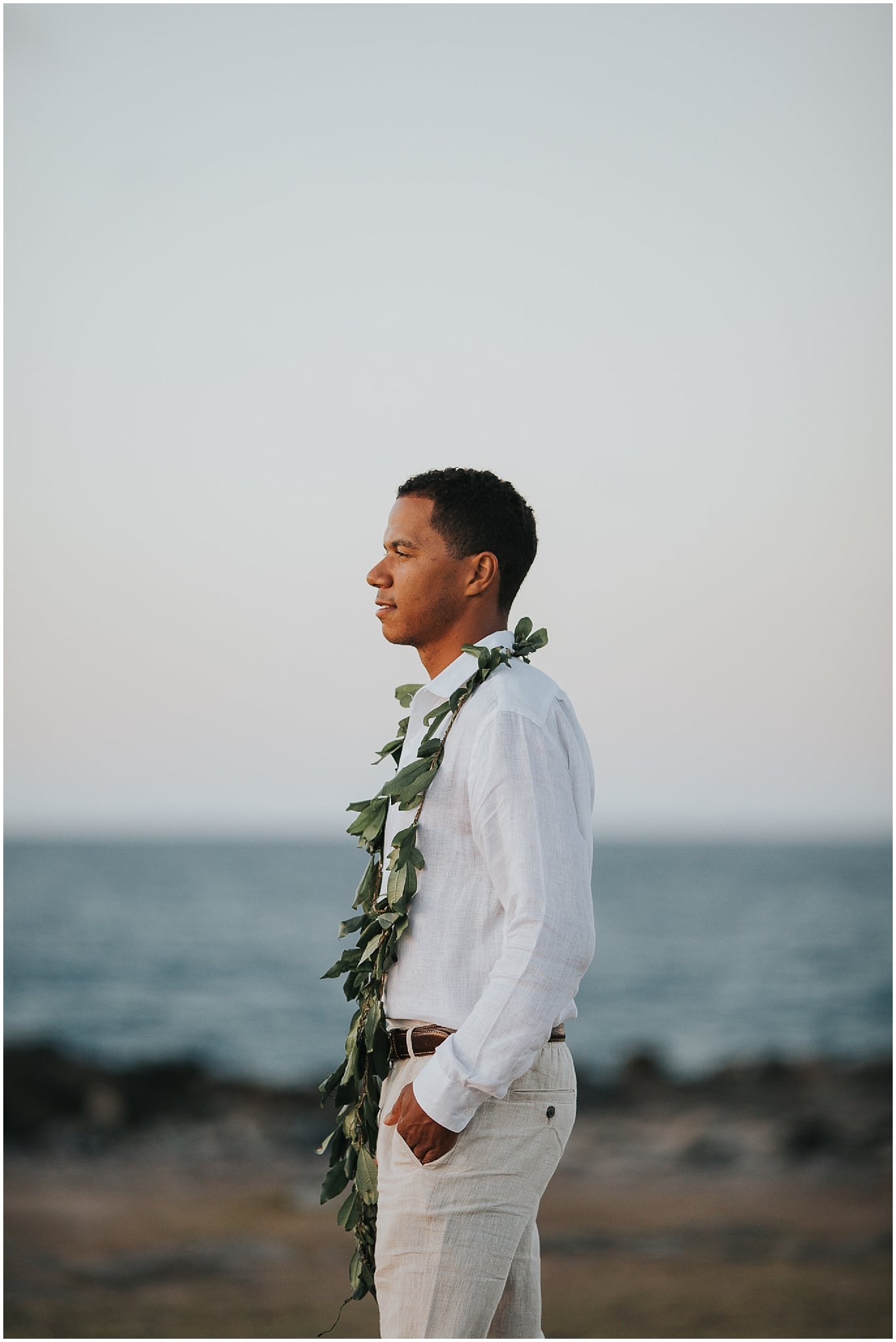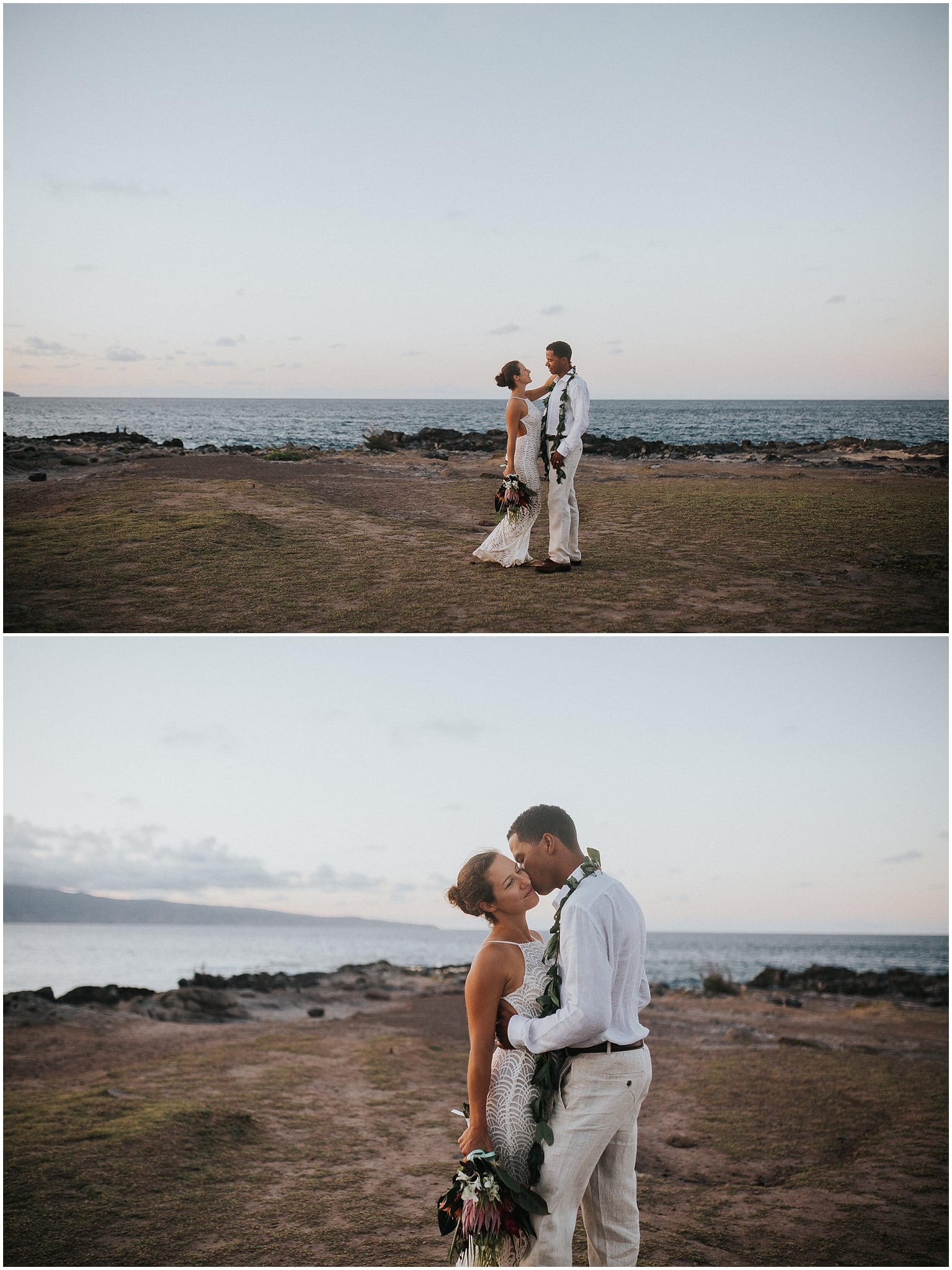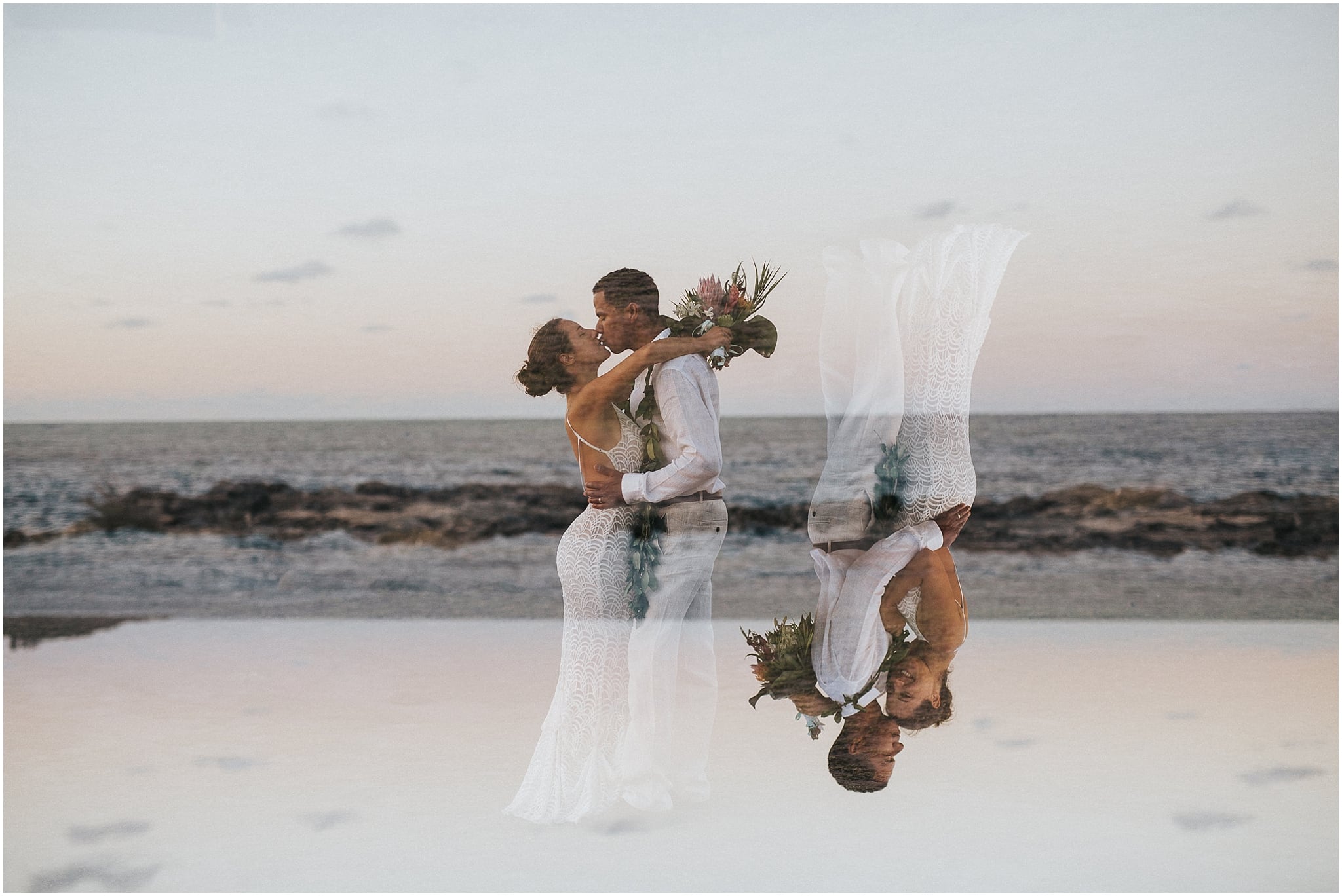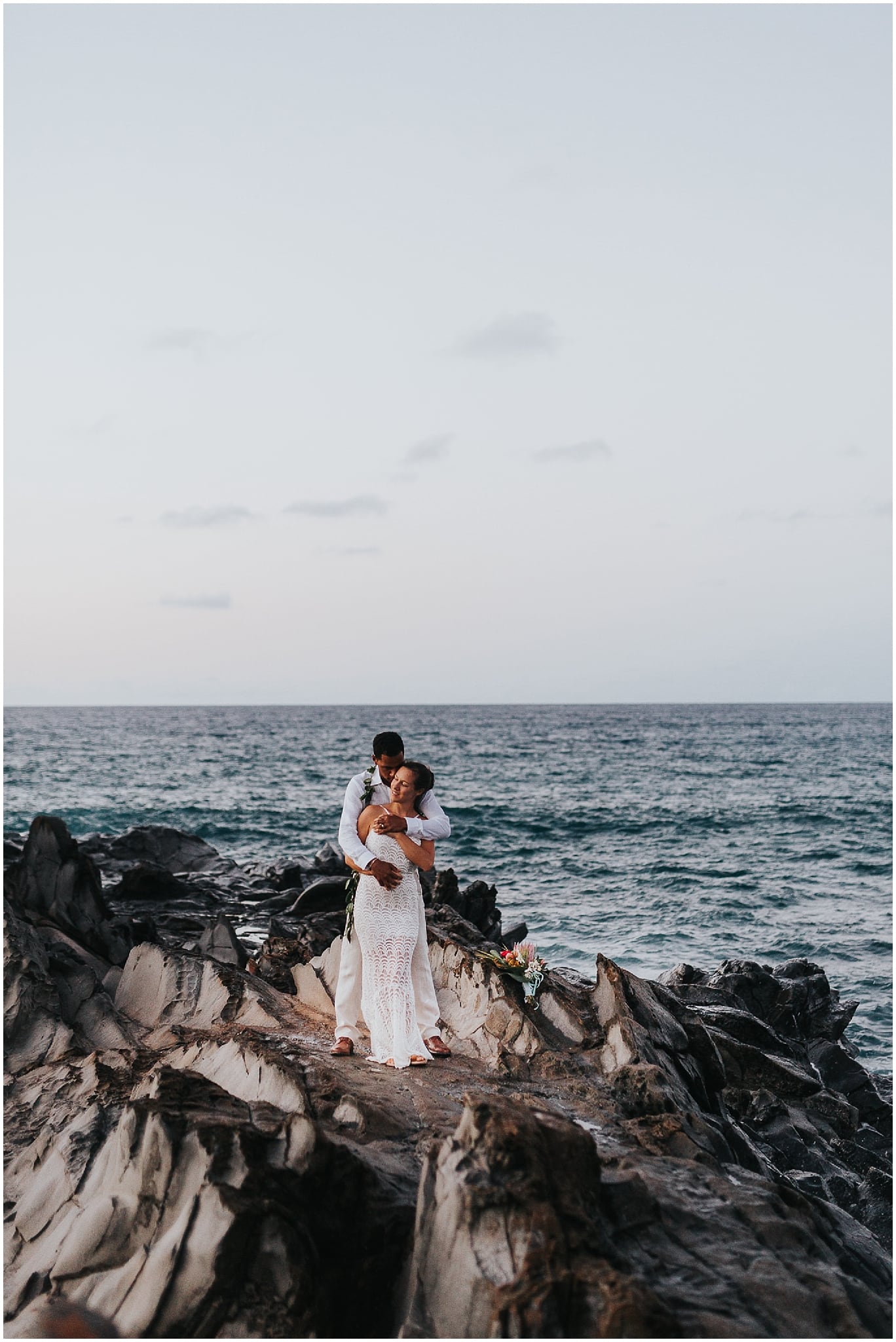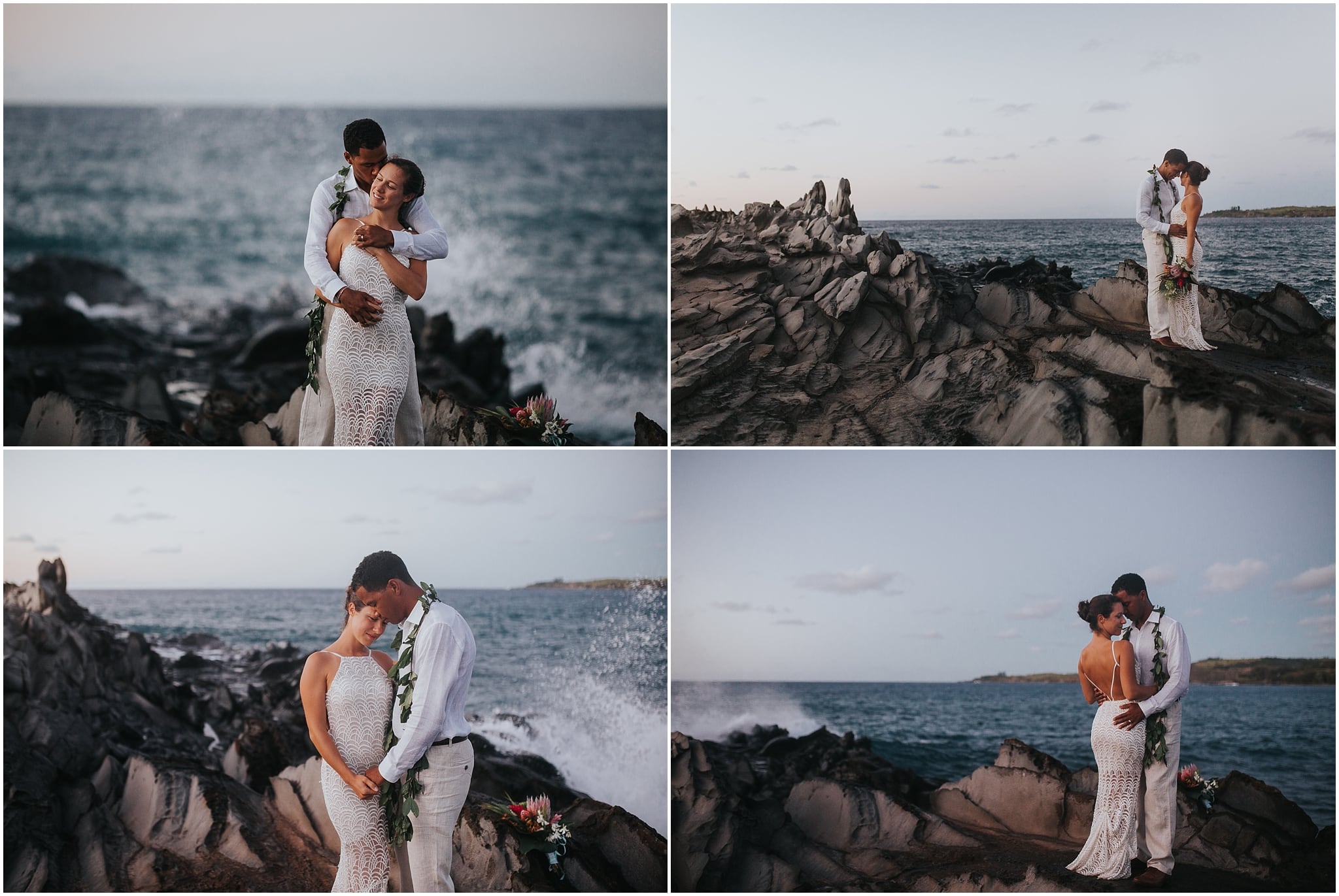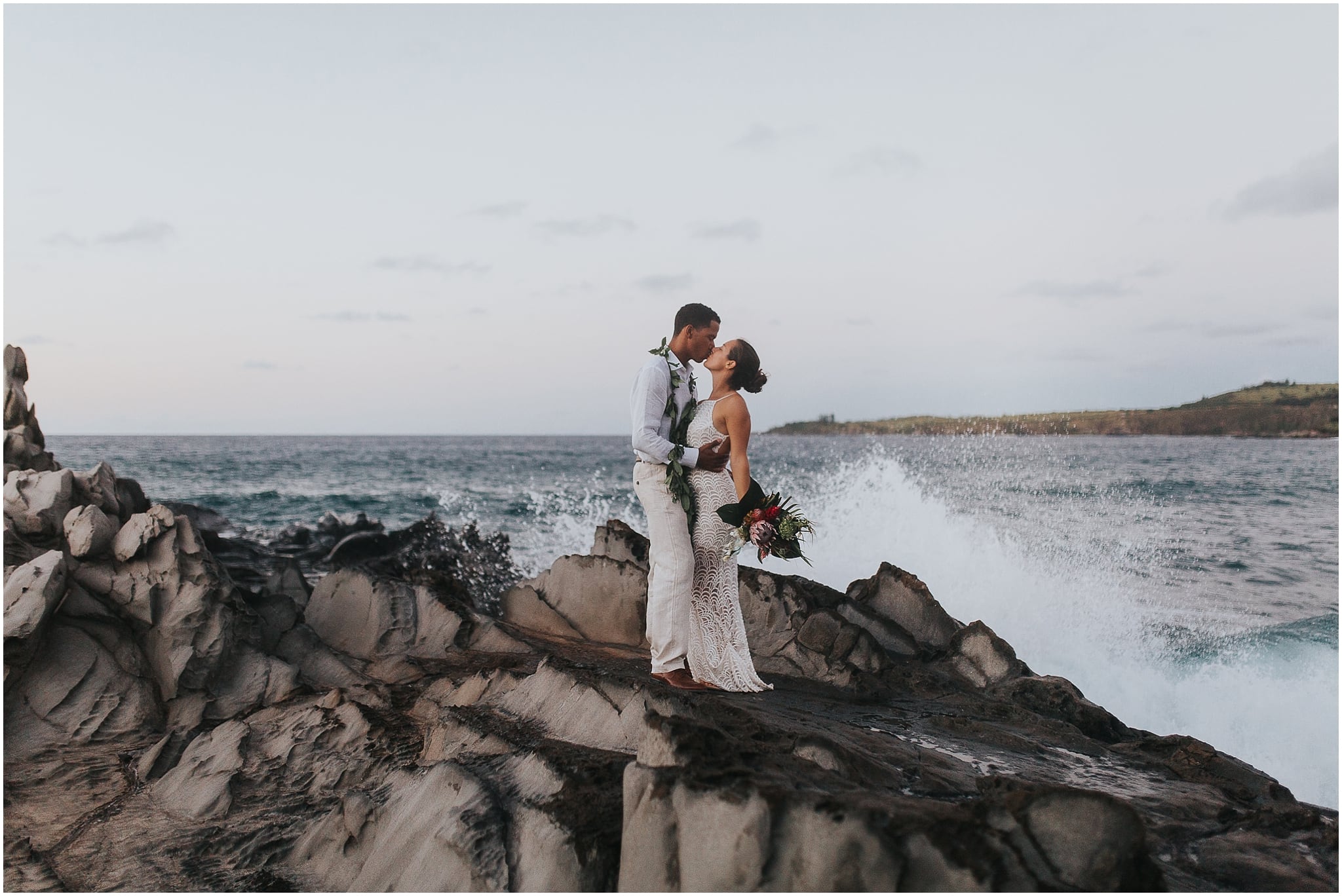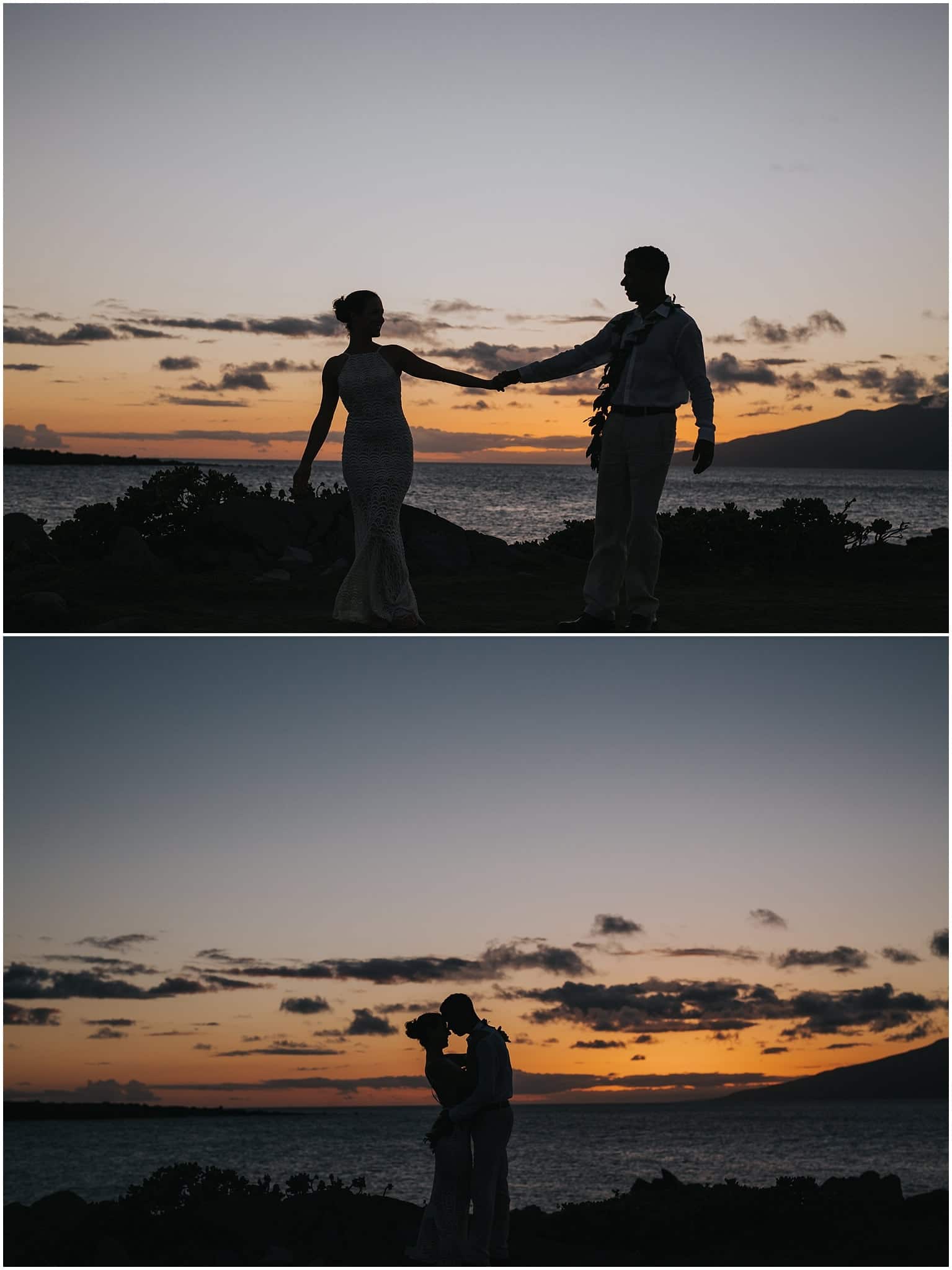 I hope to get back to Hawaii some day for another wedding, but maybe next time it will be on Kauai or O'ahu. 😉 No matter what island it is, Hawaii is absolutely breath-taking and a must visit for all.