Ken & Liz Hurricane Ridge Elopement
A story of an intimate Hurricane Ridge Elopement in Olympic National Park
I booked Liz & Ken's elopement a week before it happened. They just knew they wanted to get married and they didn't want to wait any longer. Liz hand picked her own flowers, lilacs, her favorite. She found her dress off of Lulus.com and got her makeup done at Sephora in Silverdale. She was the epitome of a blushing bride.
She trusted me to pick where they got married. She just knew she wanted something outdoors. I knew exactly where to go! I am always on board to go up to Hurricane Ridge. Afterall it literally is my backyard. But I knew of a secret spot that was accessible with all the snow that was still at the top but still had epic views. It was perfect, even in the cold weather.
Continue reading to know more about their very intimate elopement in the stunning Olympic National Park…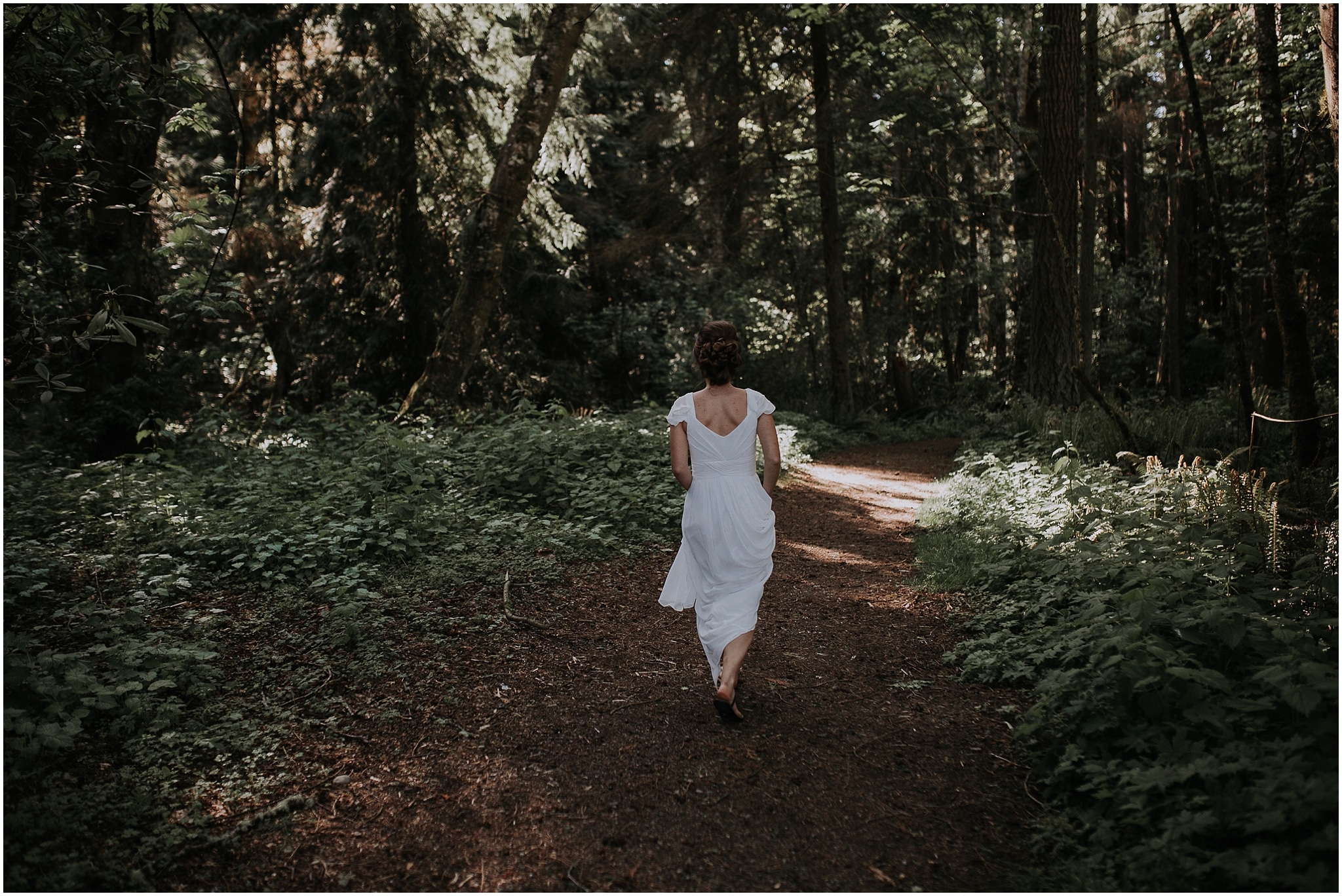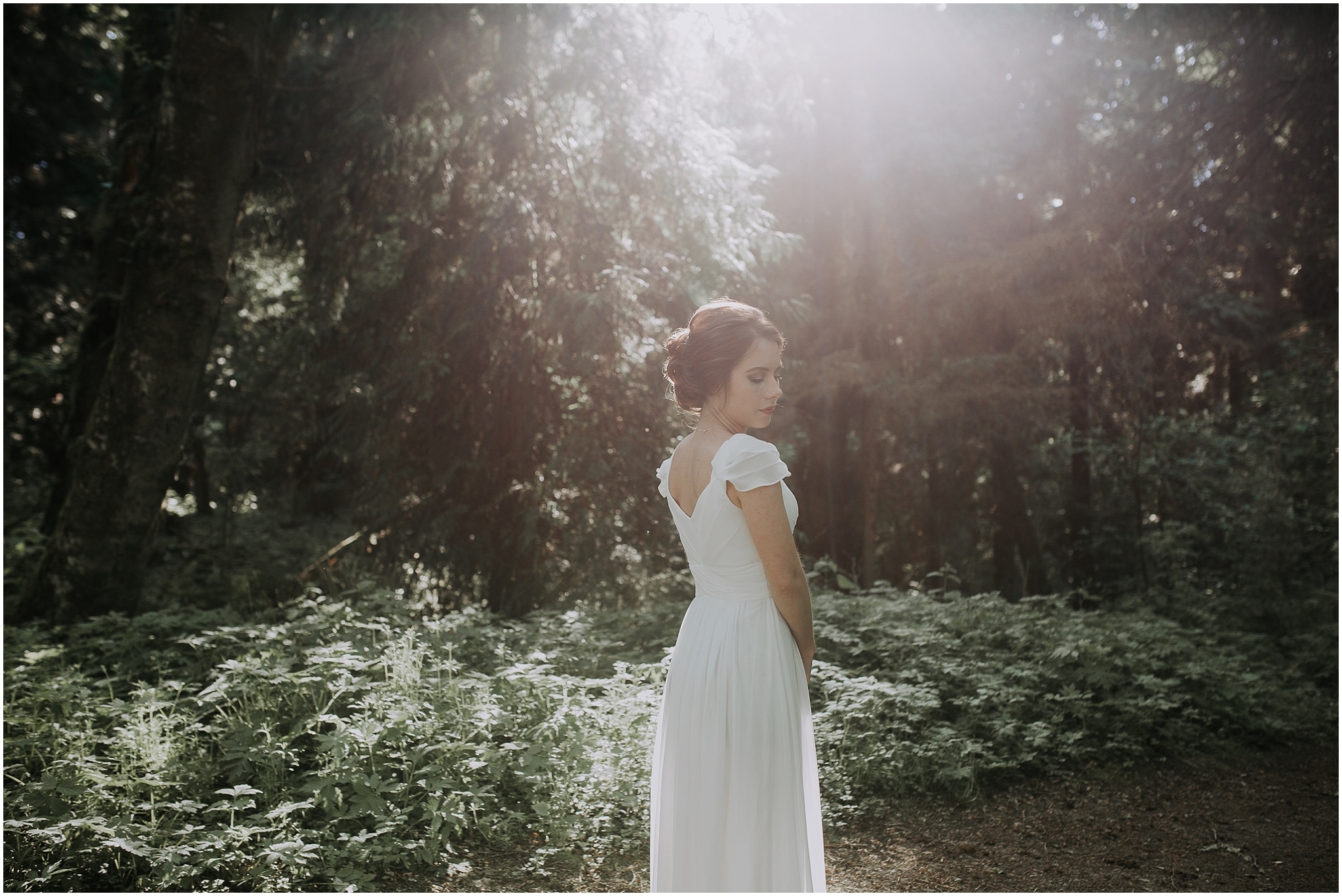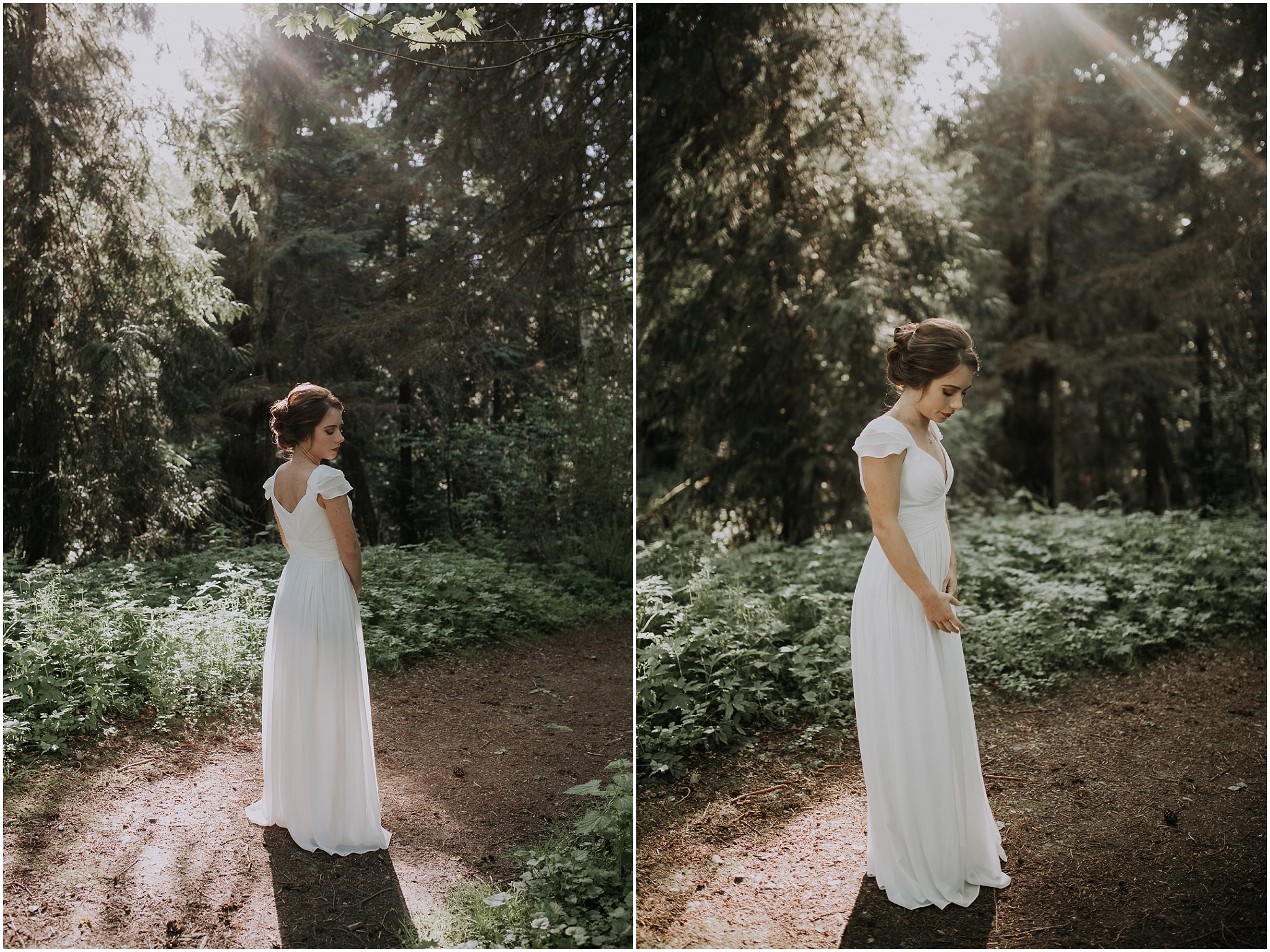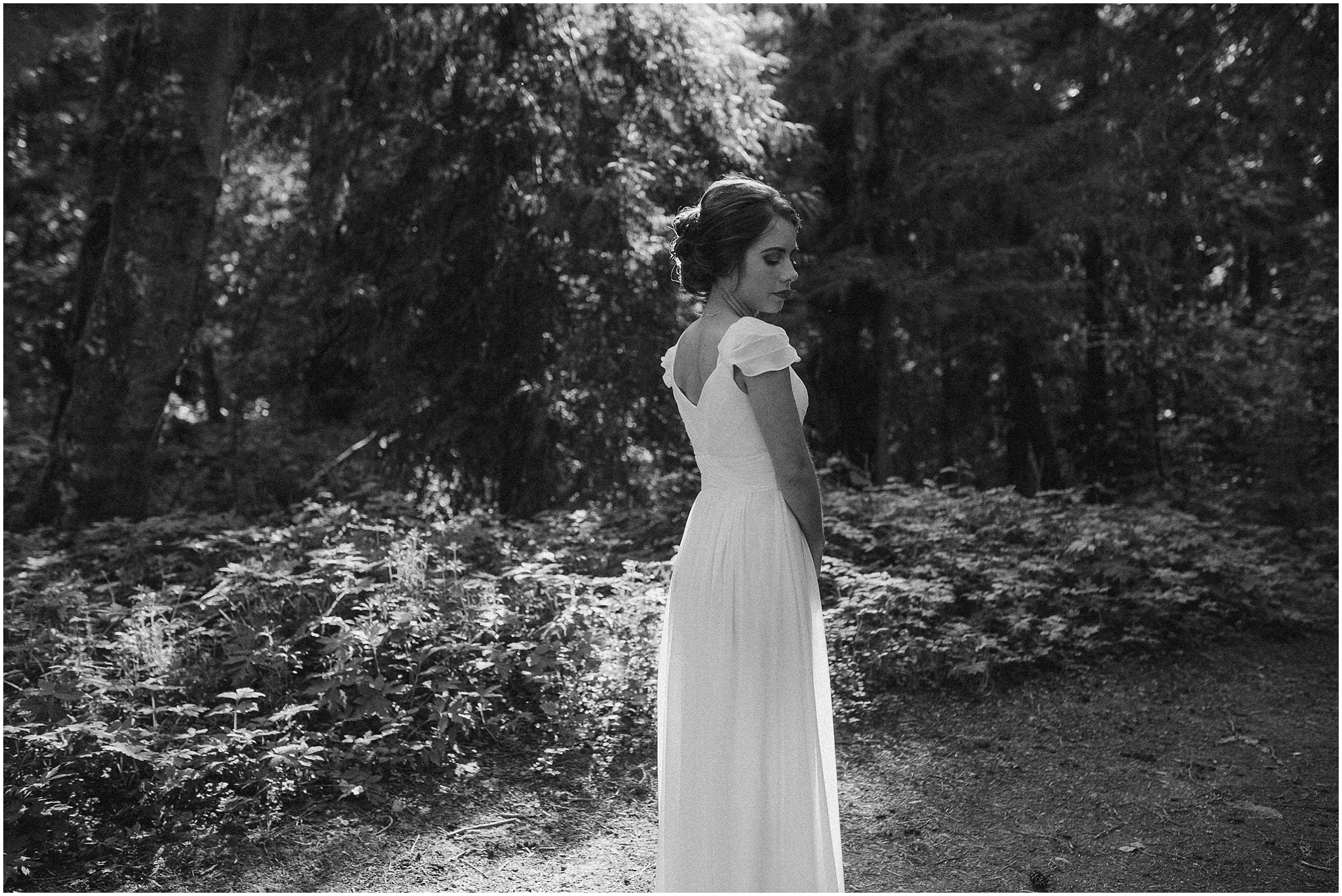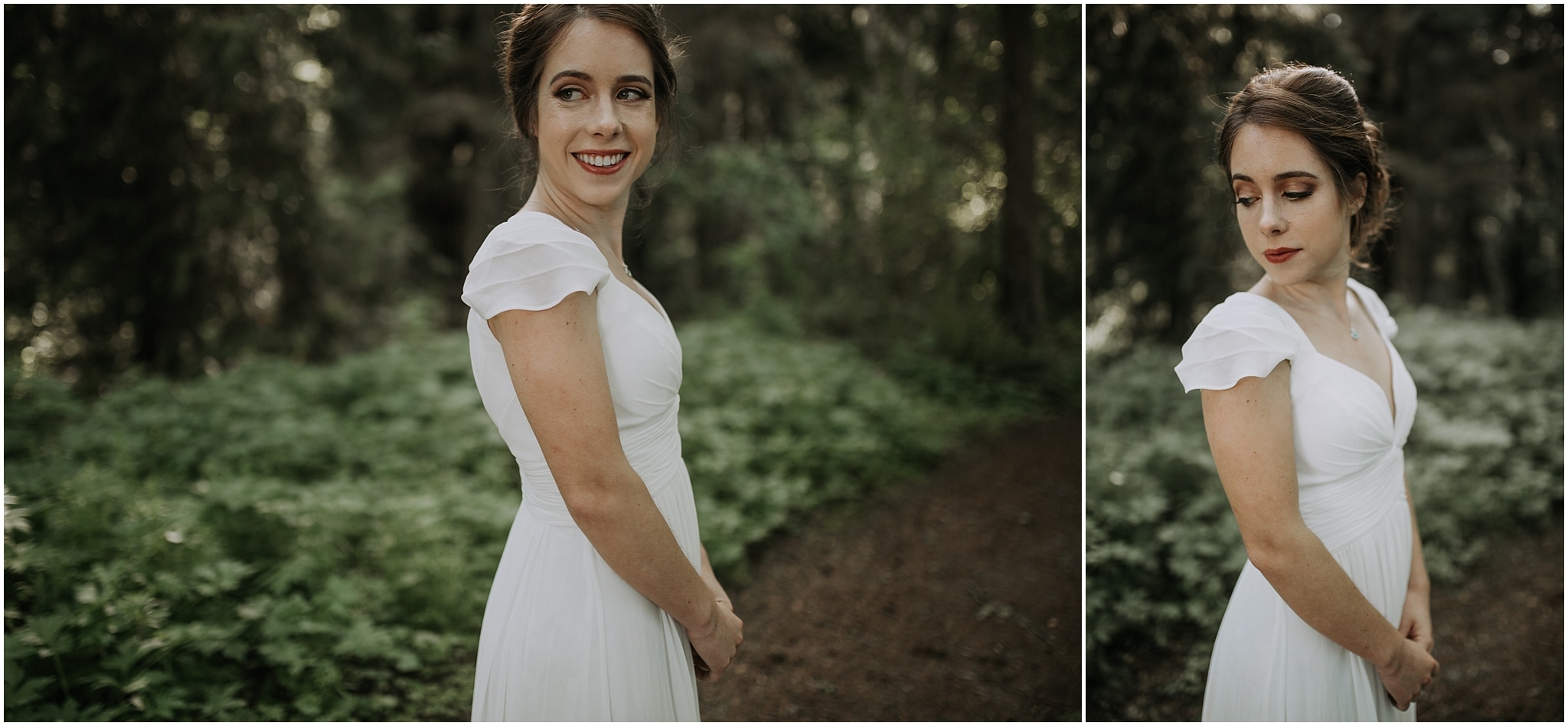 Before we headed up we did a quick first look right next to the visitor's center. It was an incredible sweet moment between Ken and Liz but for the first time ever, it was the groom that walked up to his bride than vise versa. I rather enjoyed doing it that way actually and they certainly did too!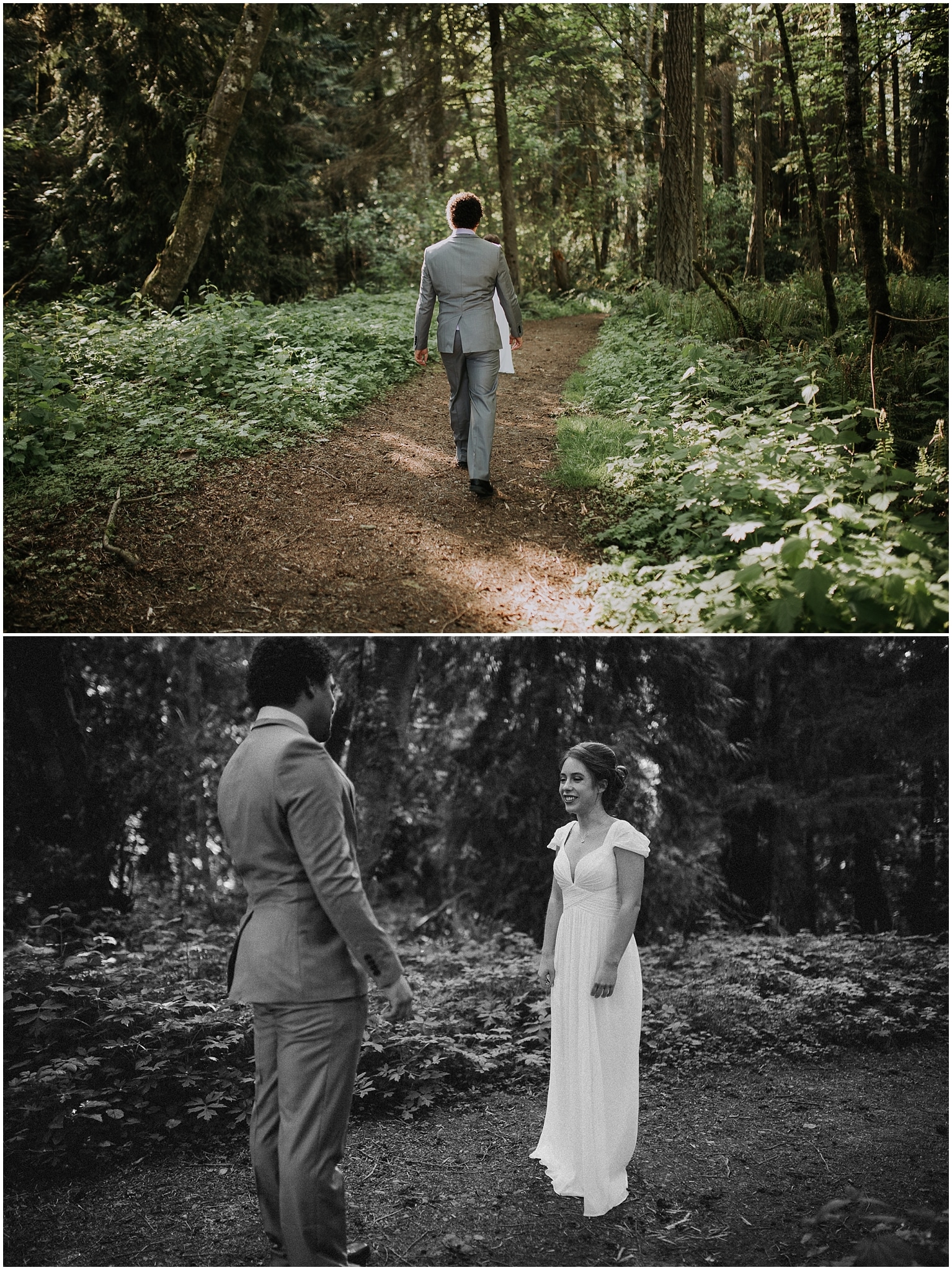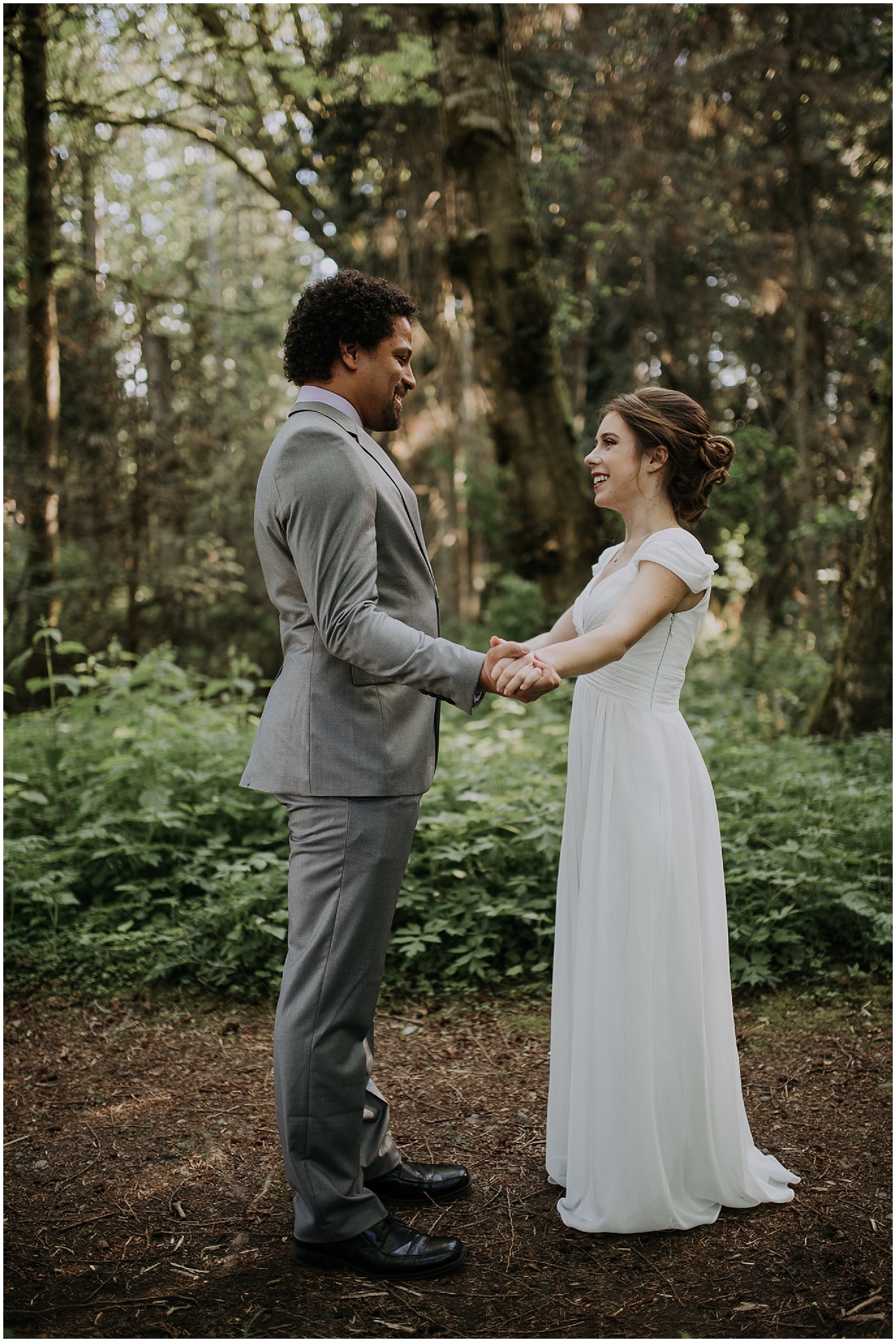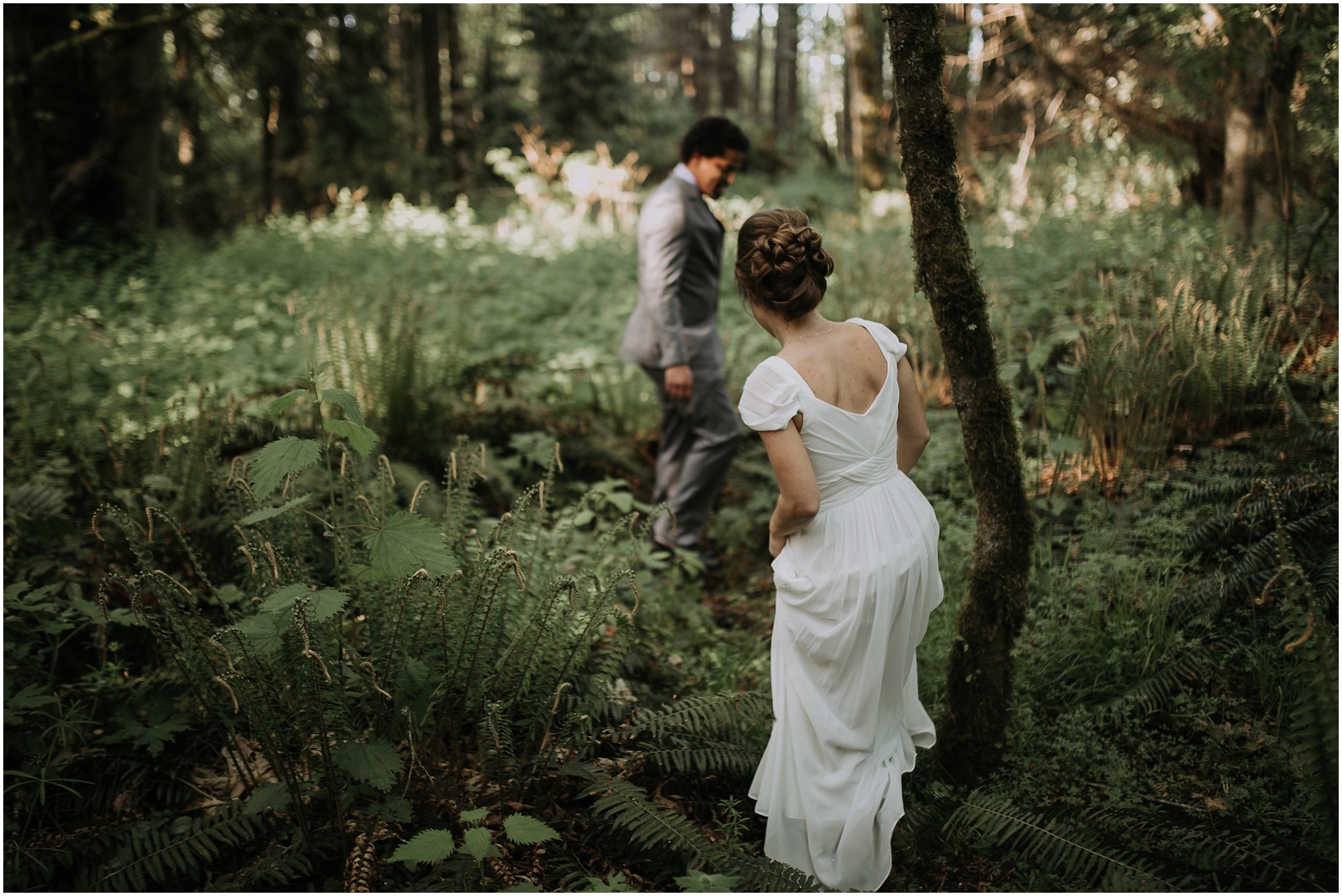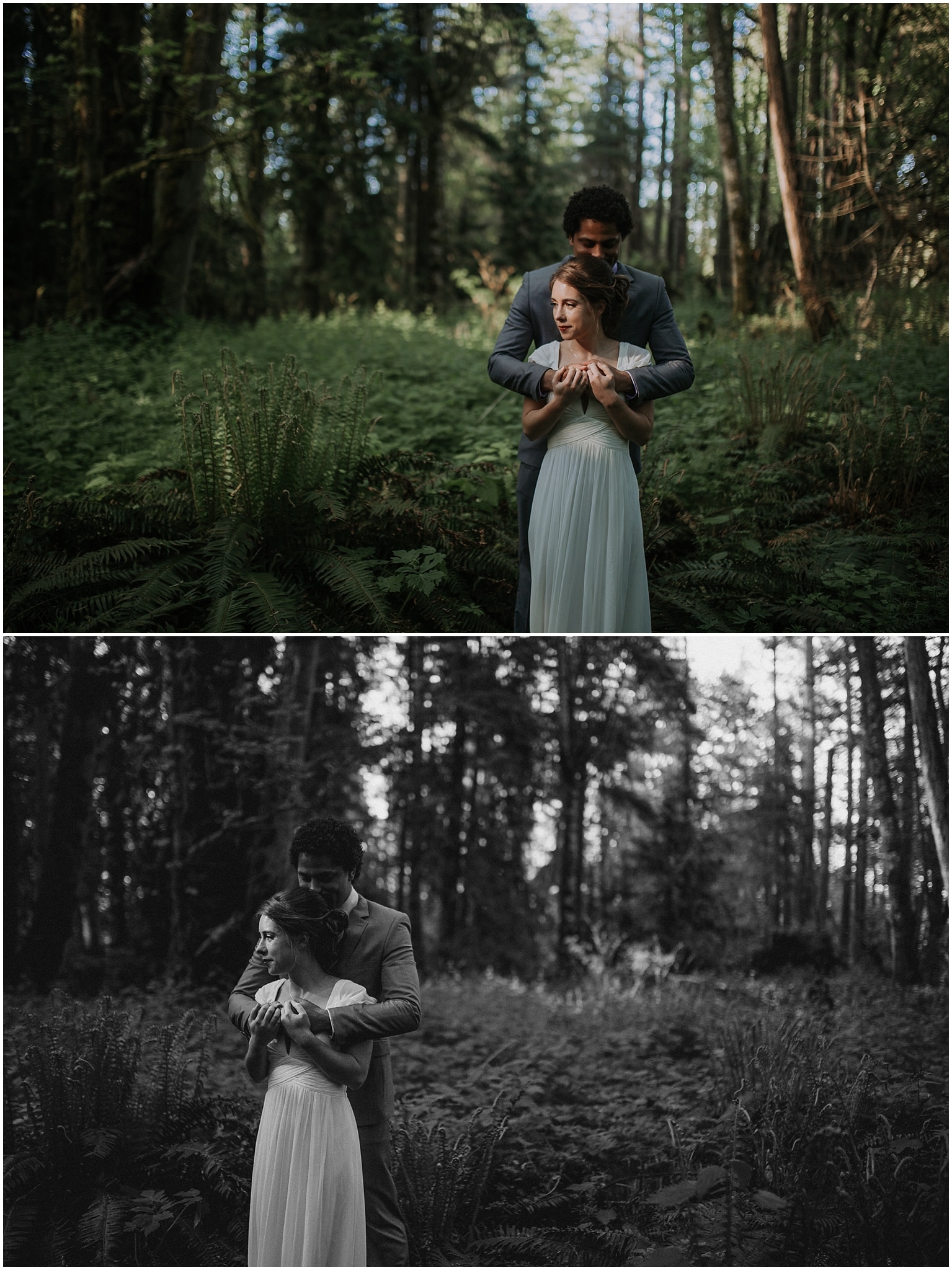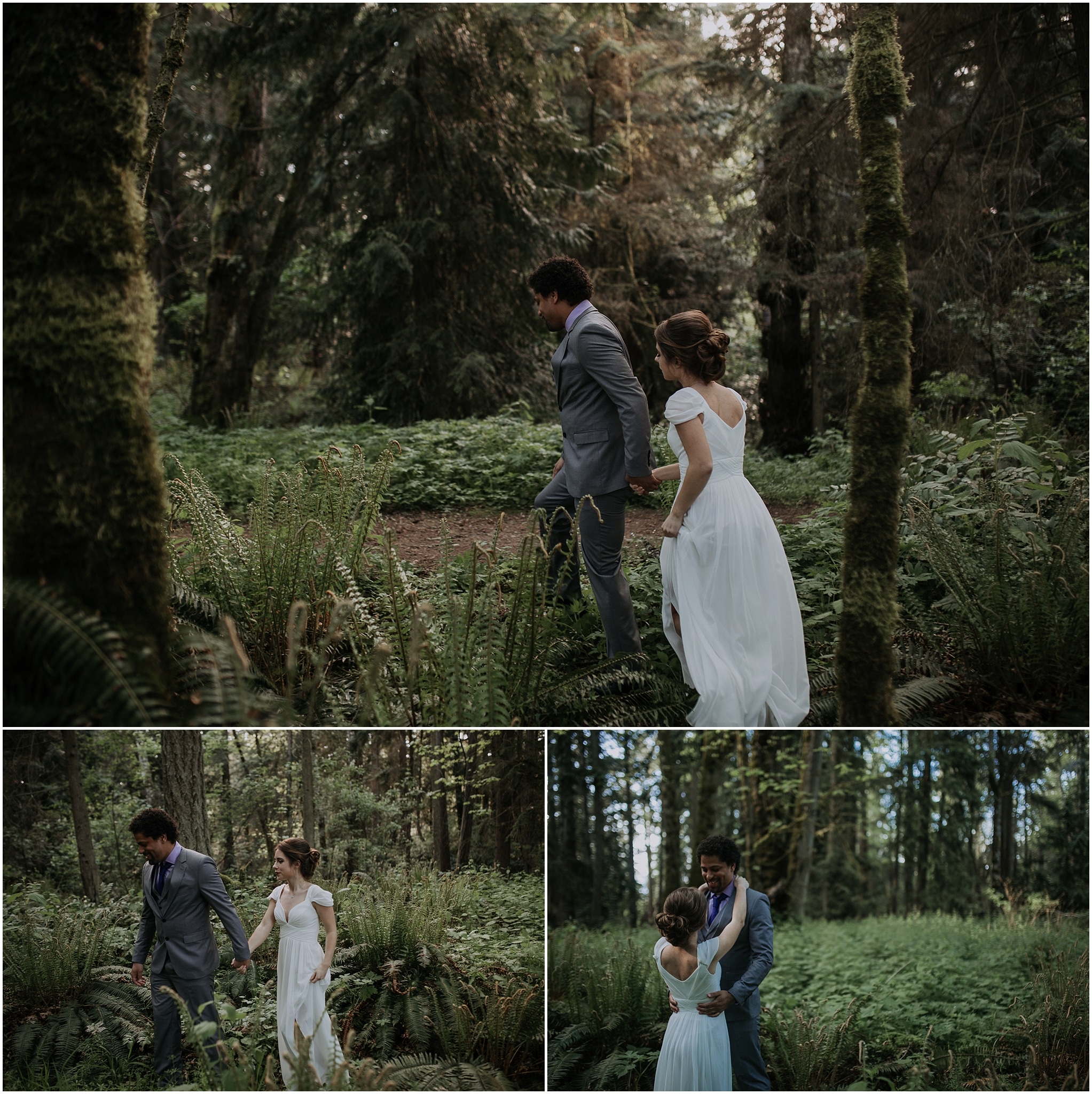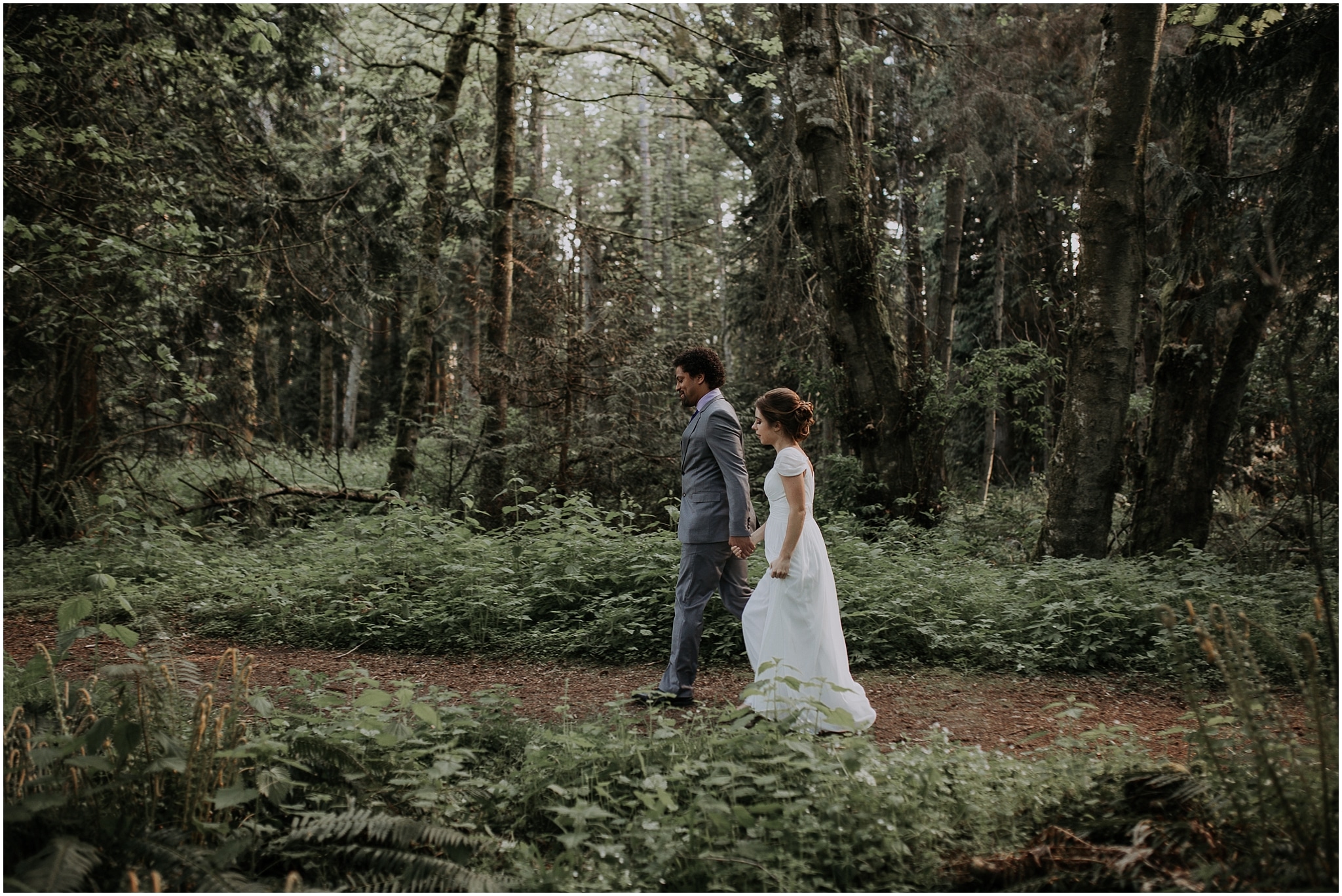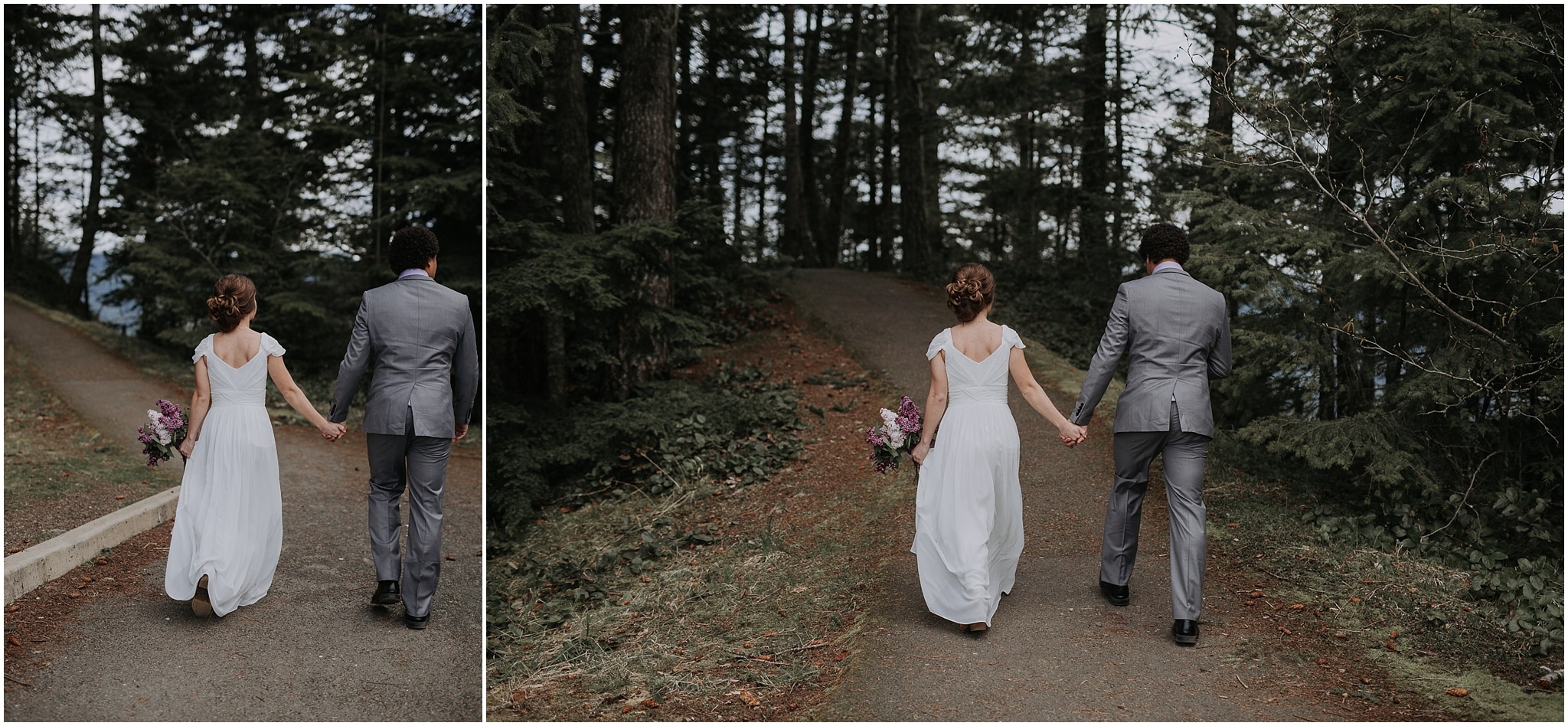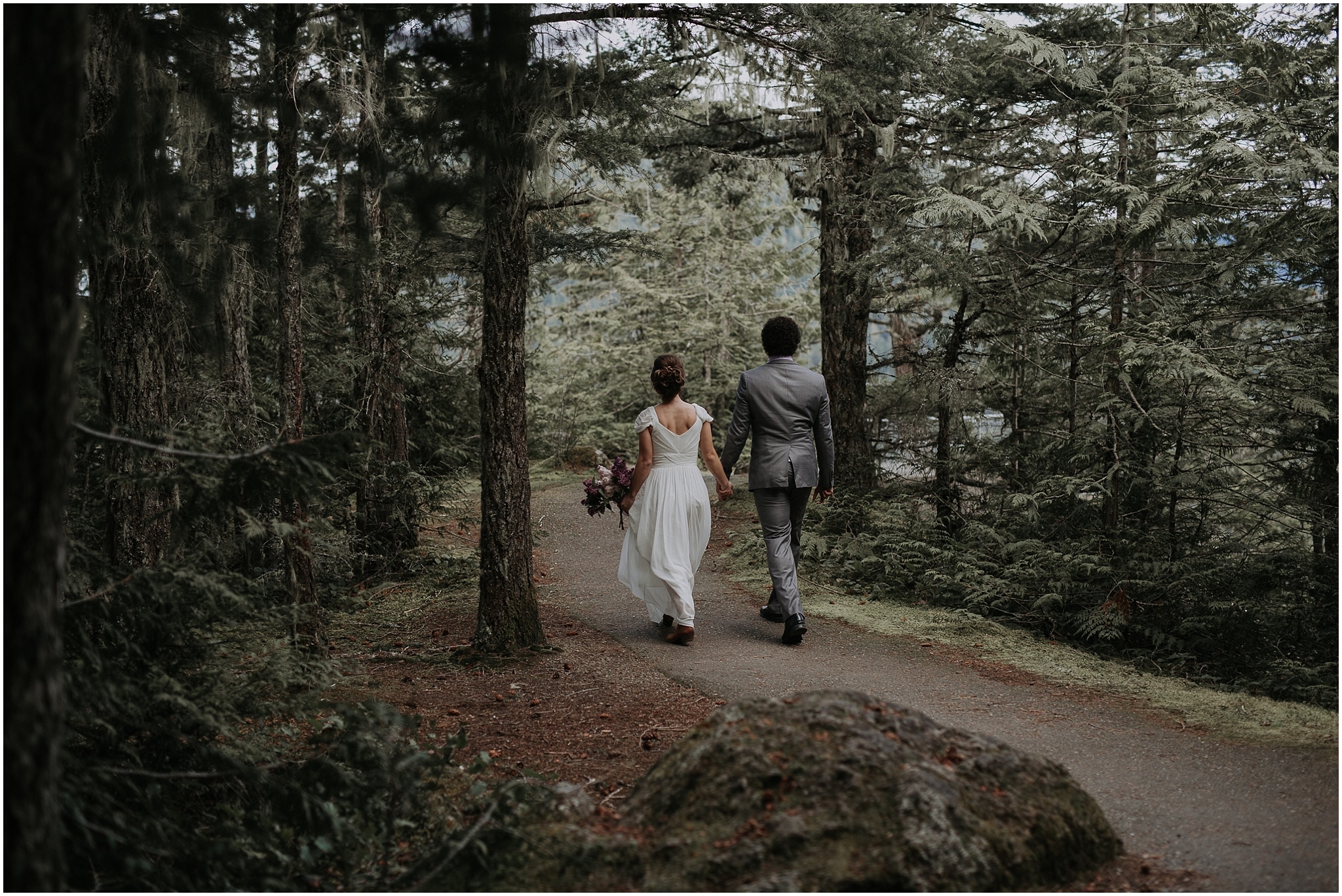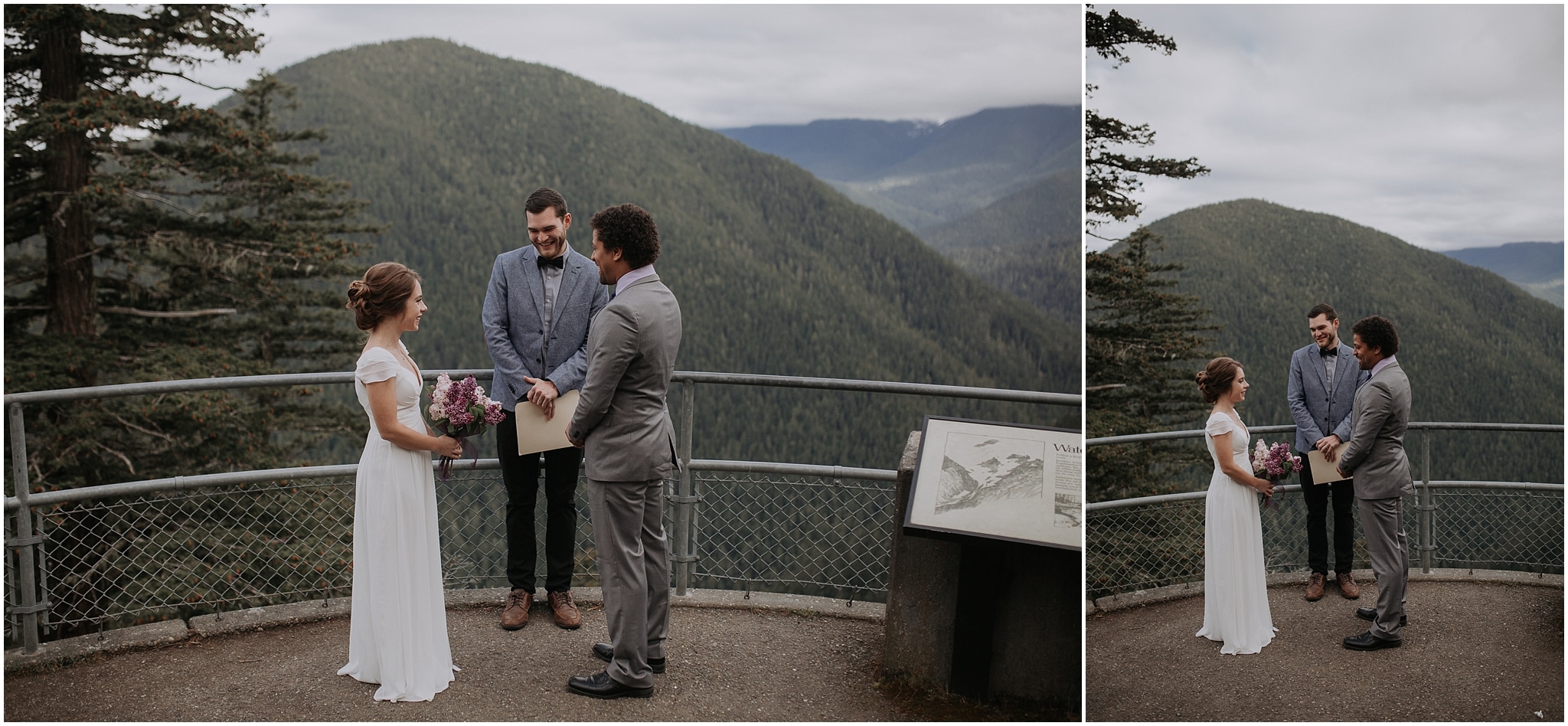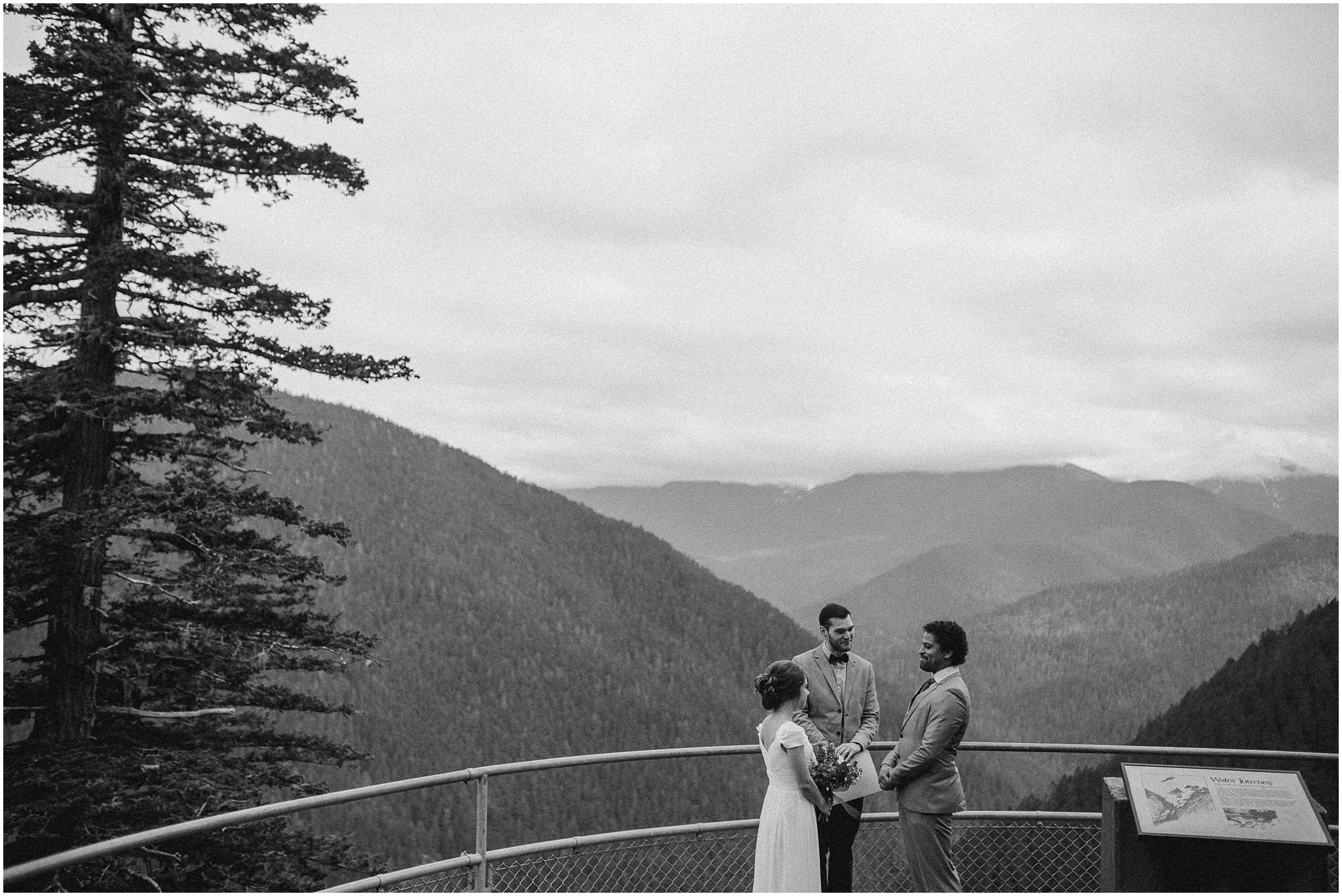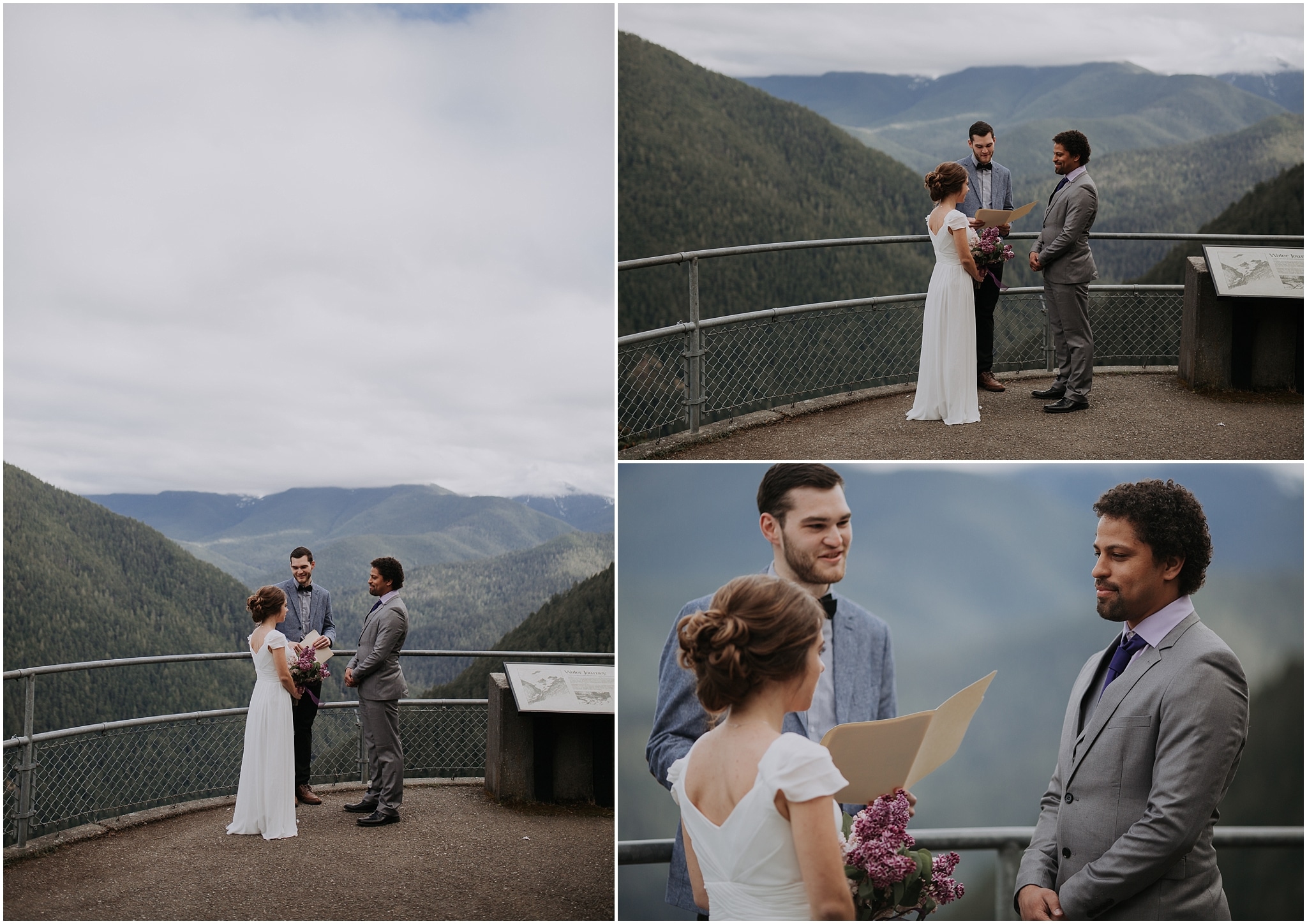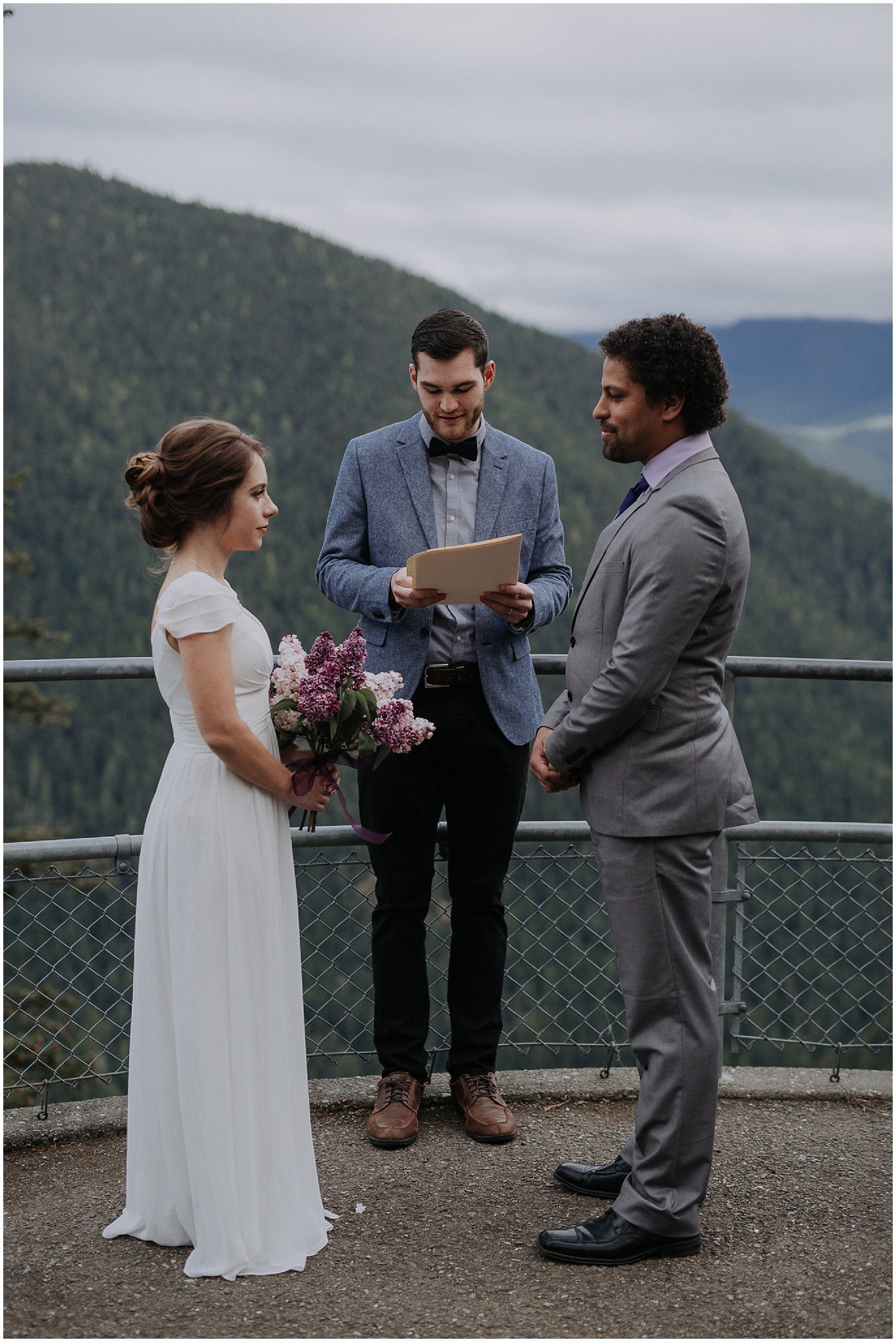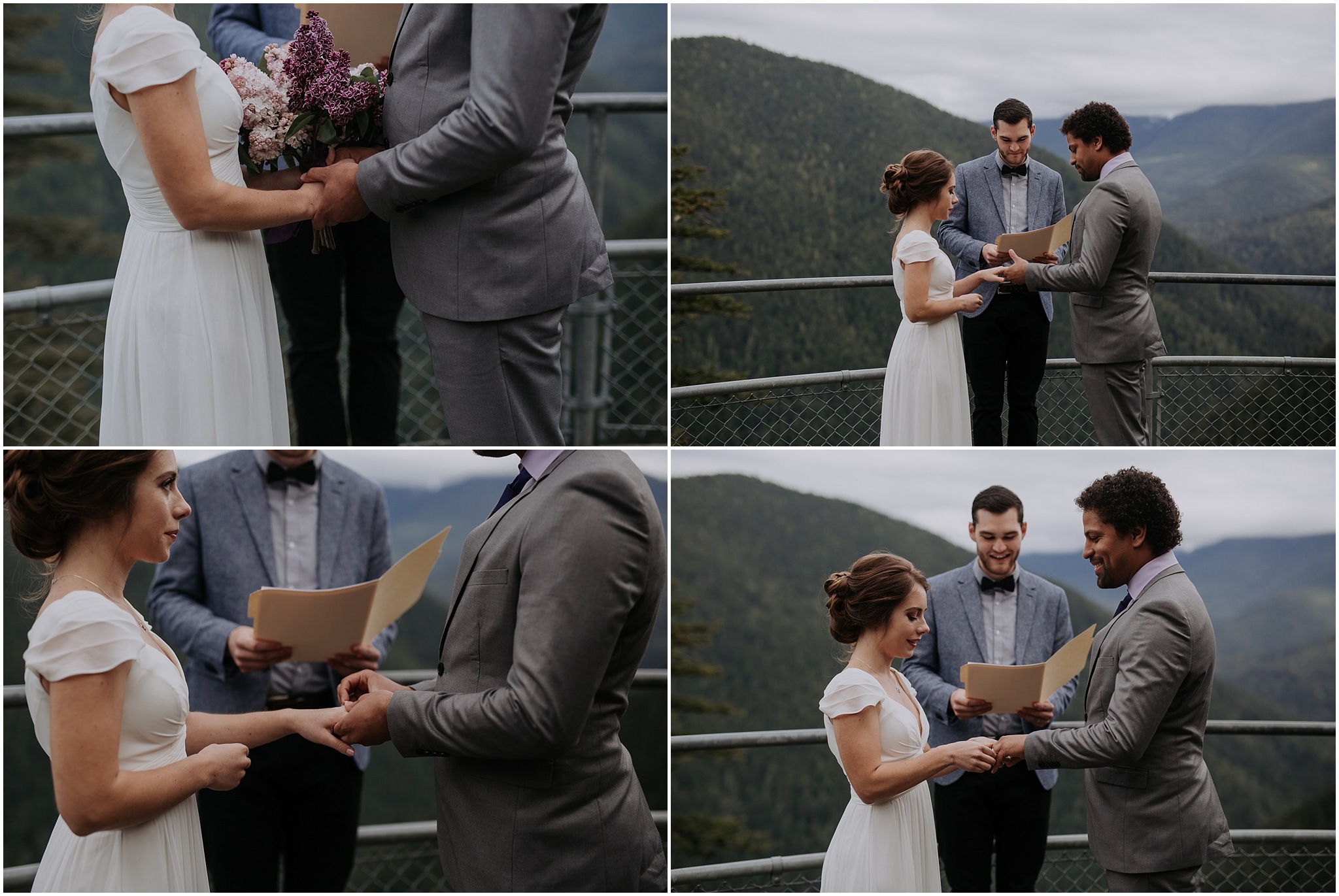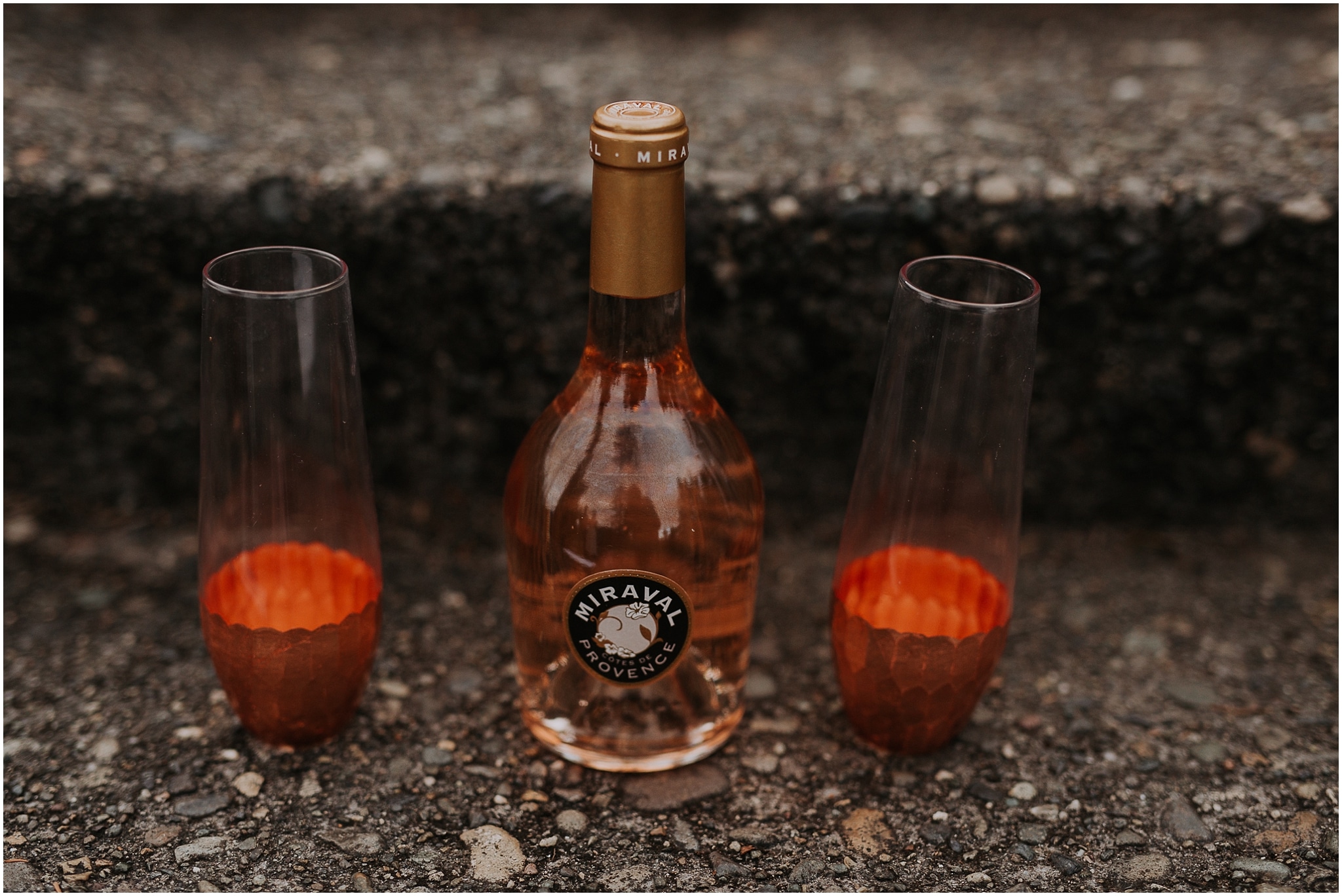 Being as they were both very devout Christian they did at least have some traditional touches to their elopement. Sharing communion and prayers.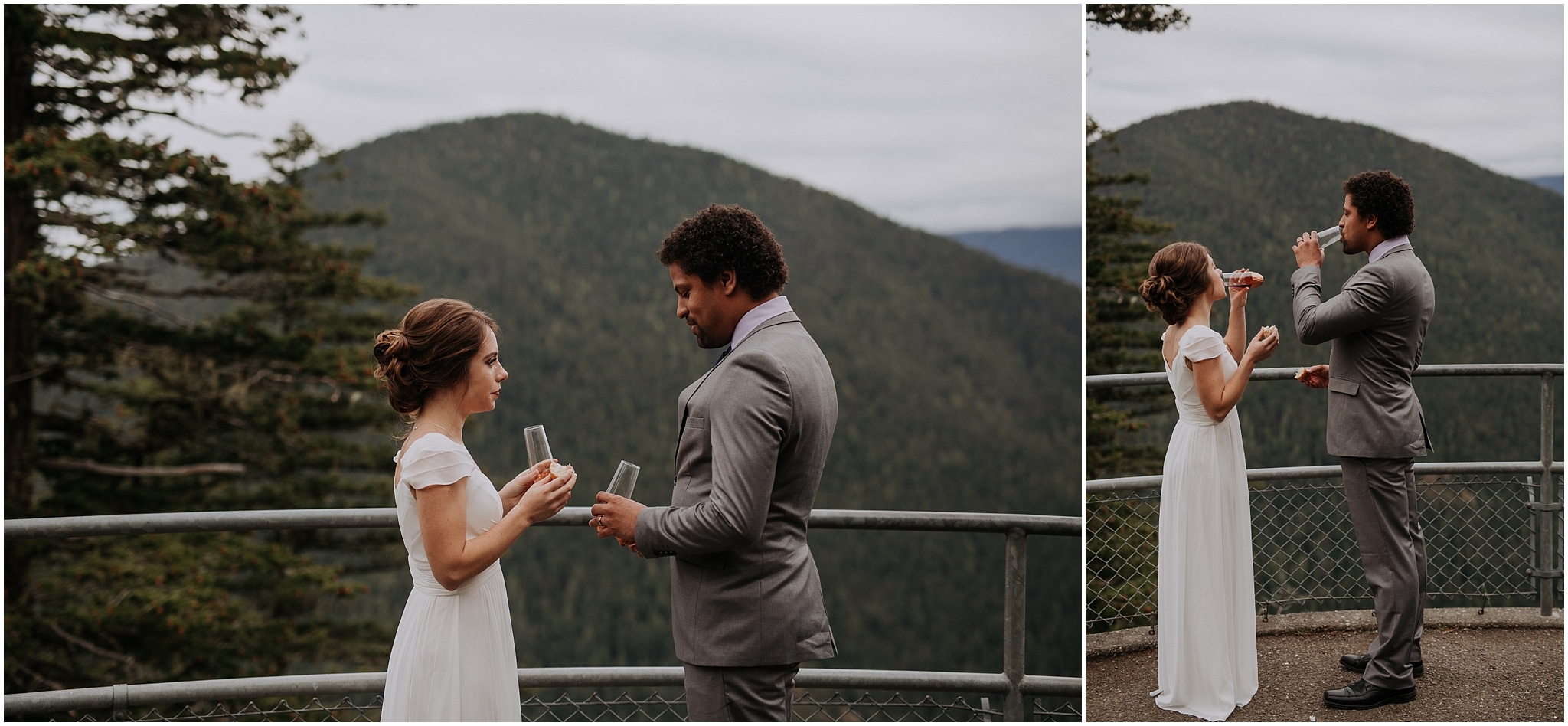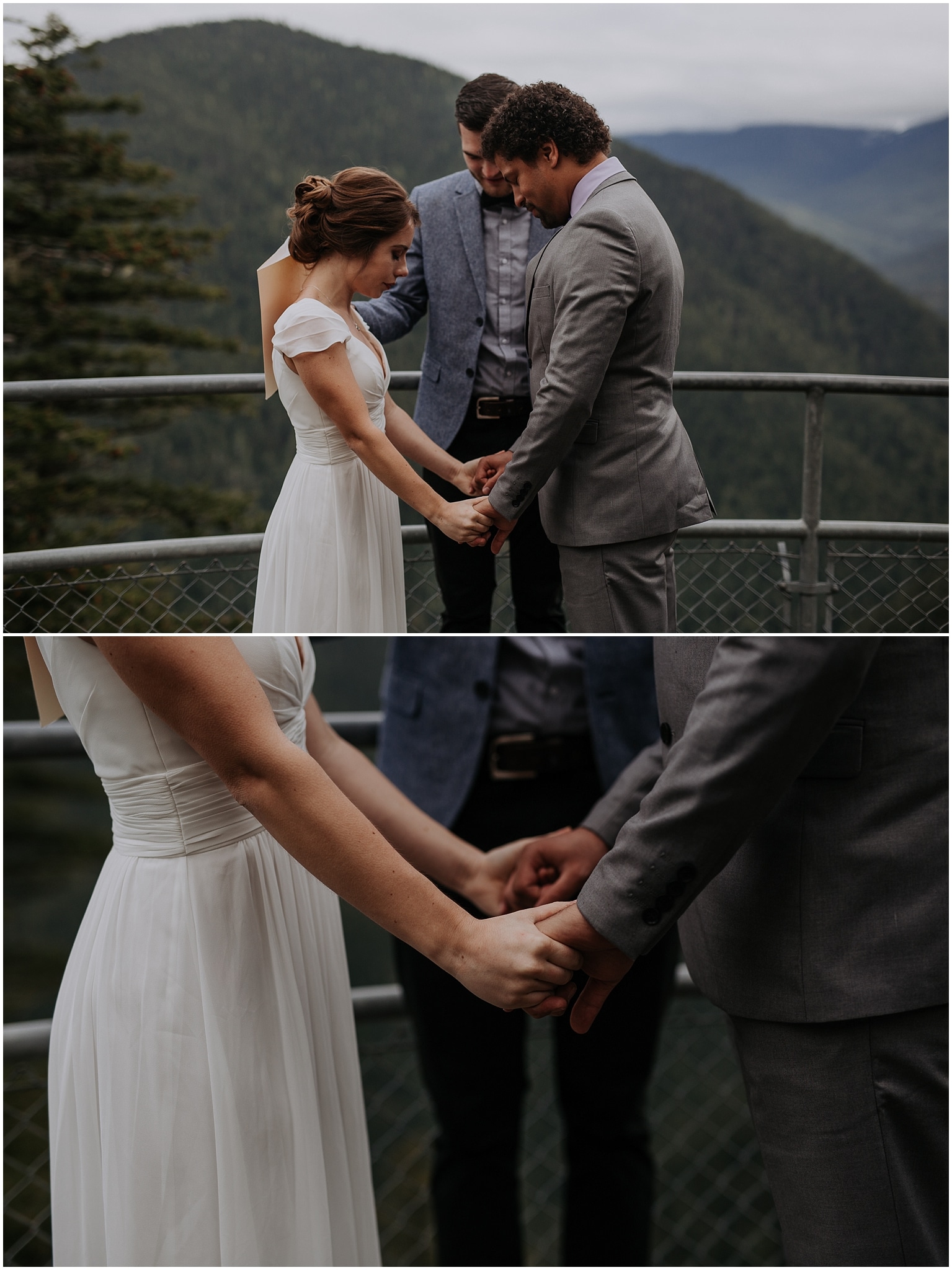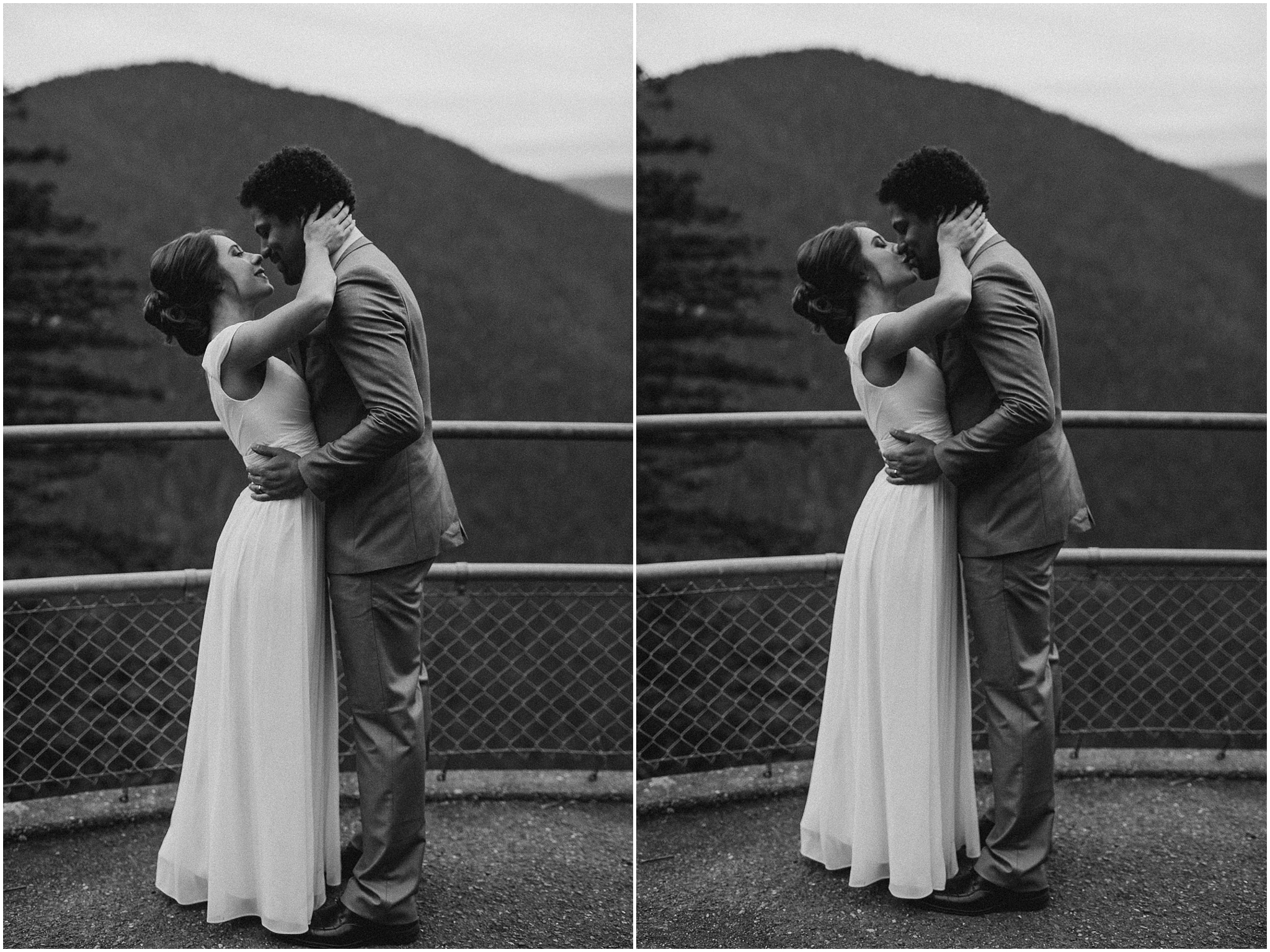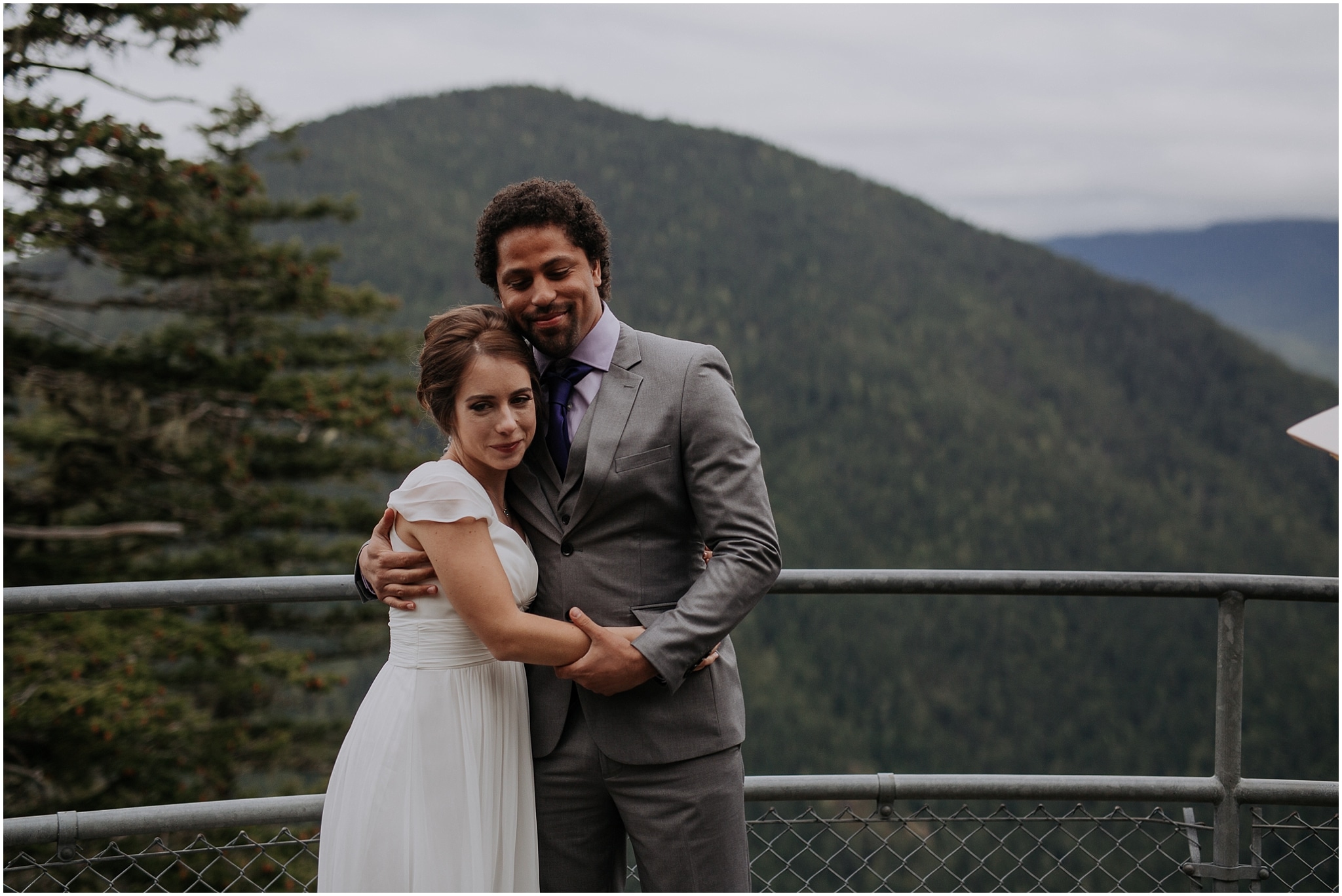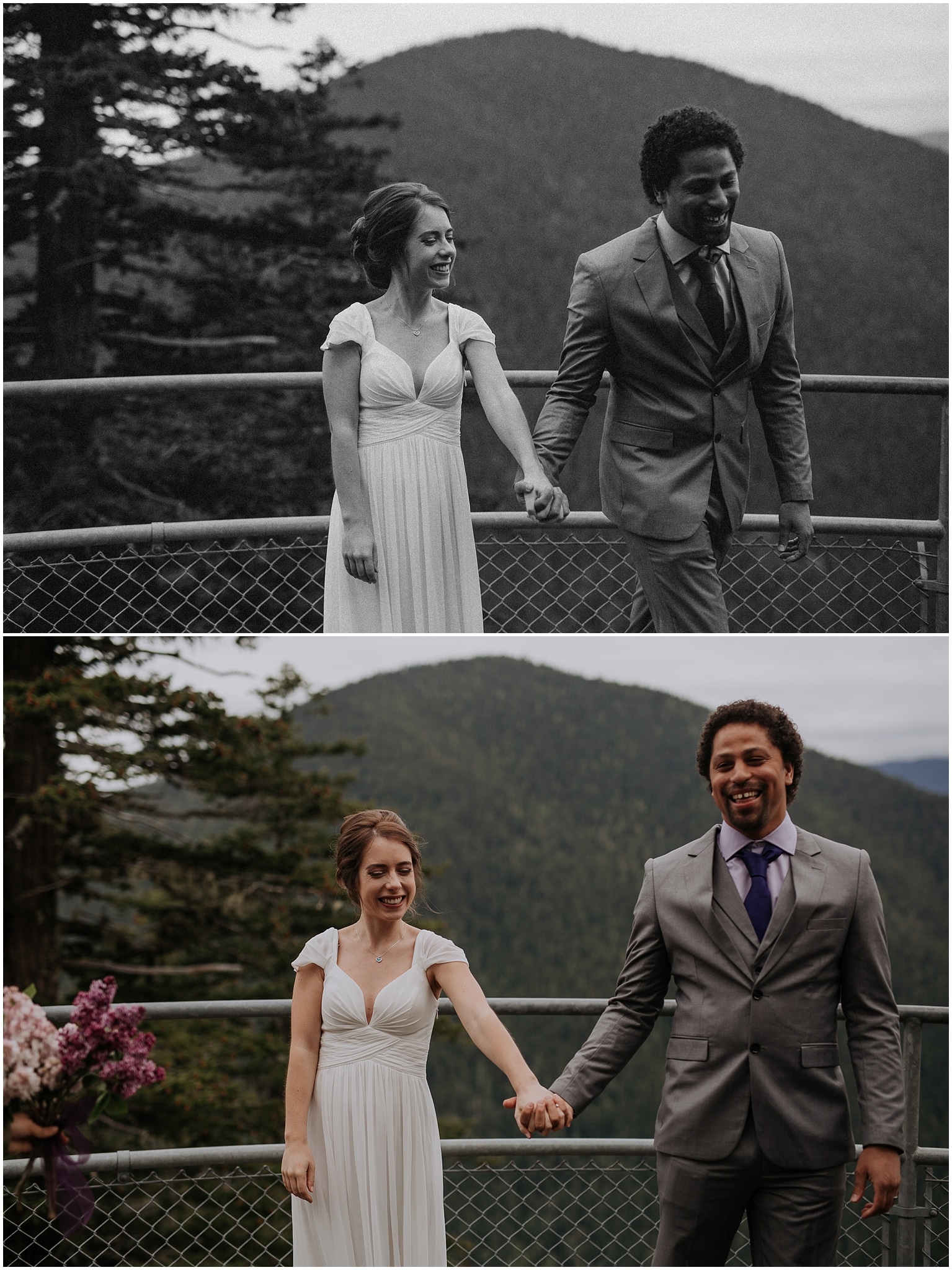 I pride myself on going the extra mile for my clients. Since an elopement does not involve a reception they do miss out on a few things. One thing for sure is that even when getting married in the mountains, they deserve to have a first dance. So I pulled out my little wireless bluetooth speaker and played their favorite John Legend song as they slowly danced on the platform overlooking the valley.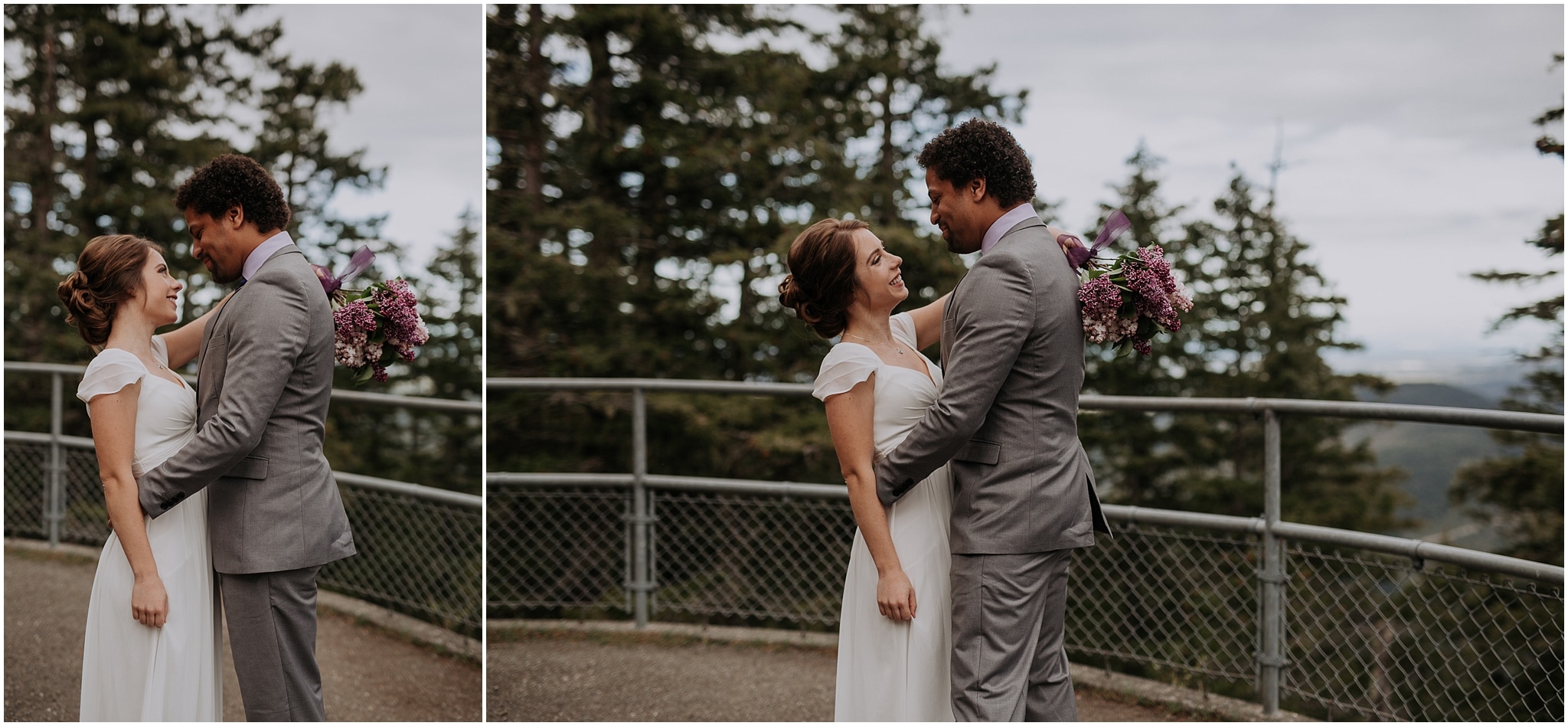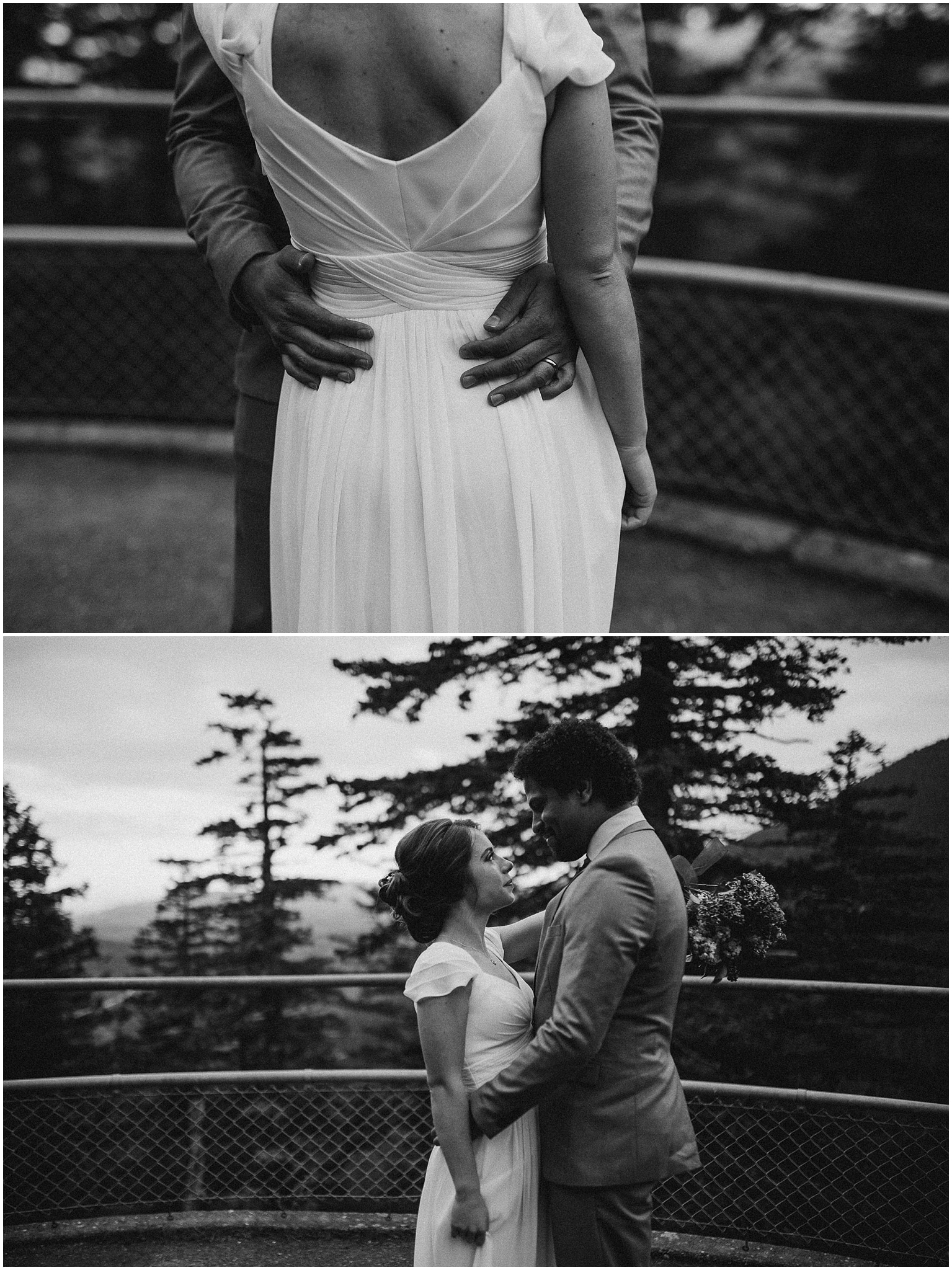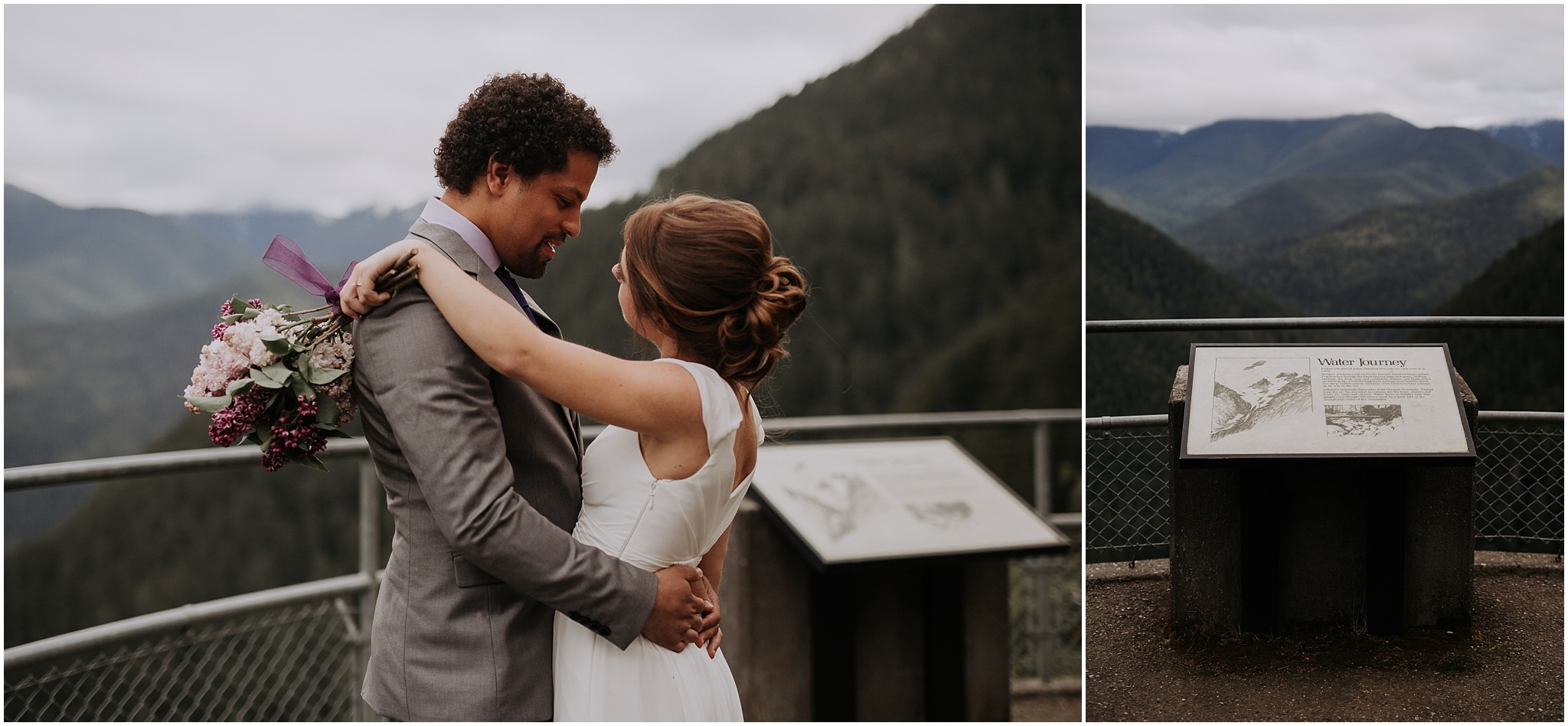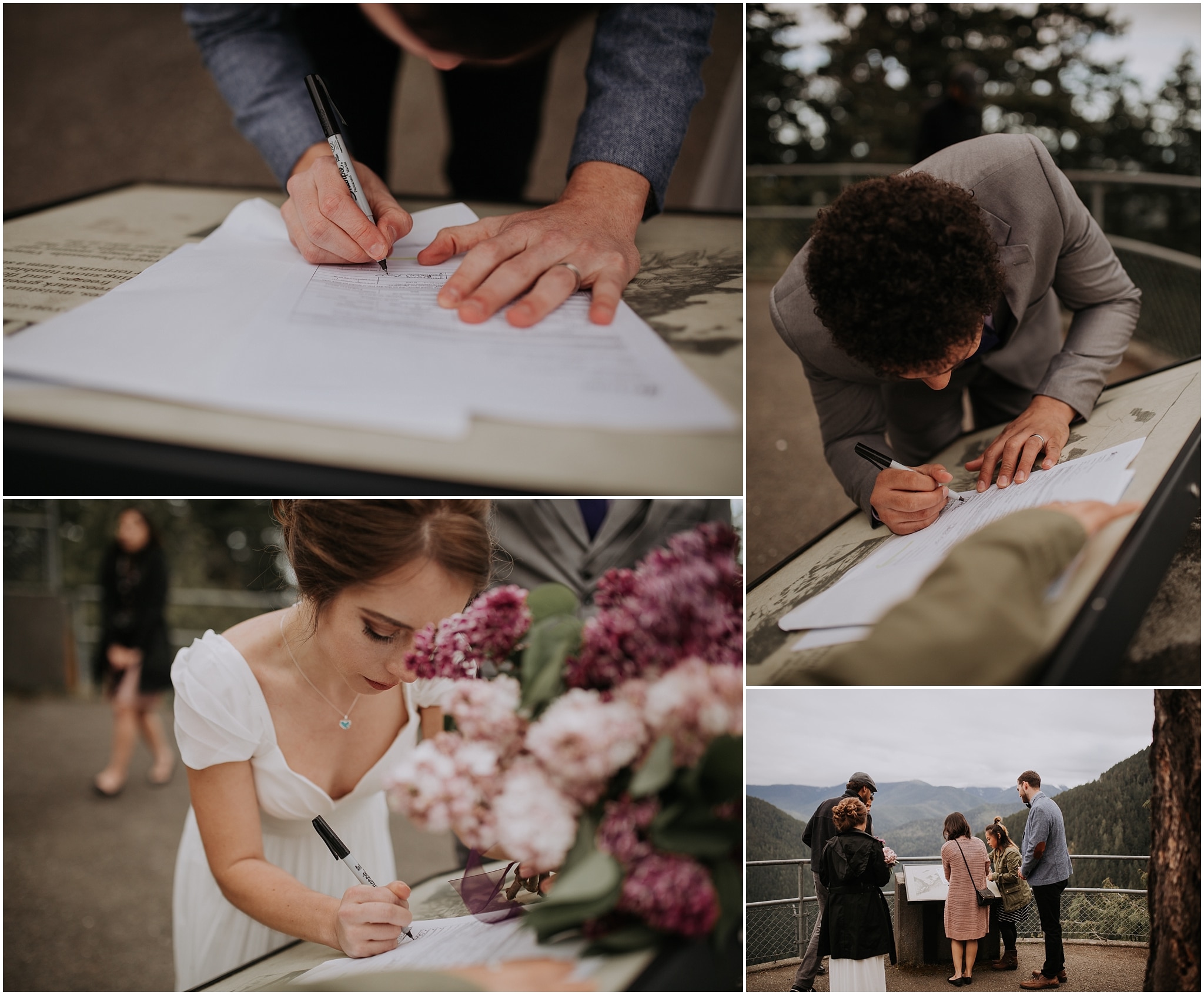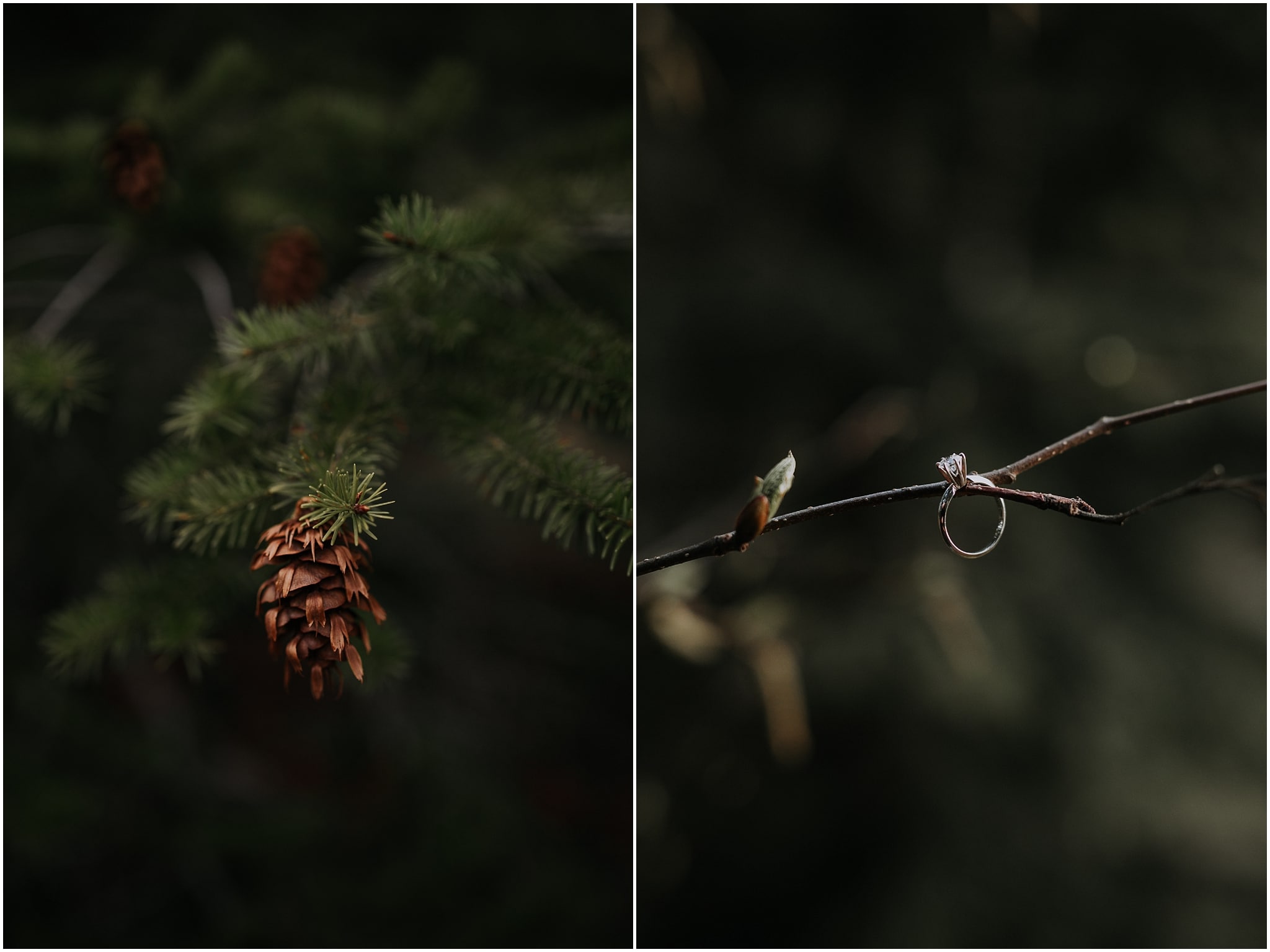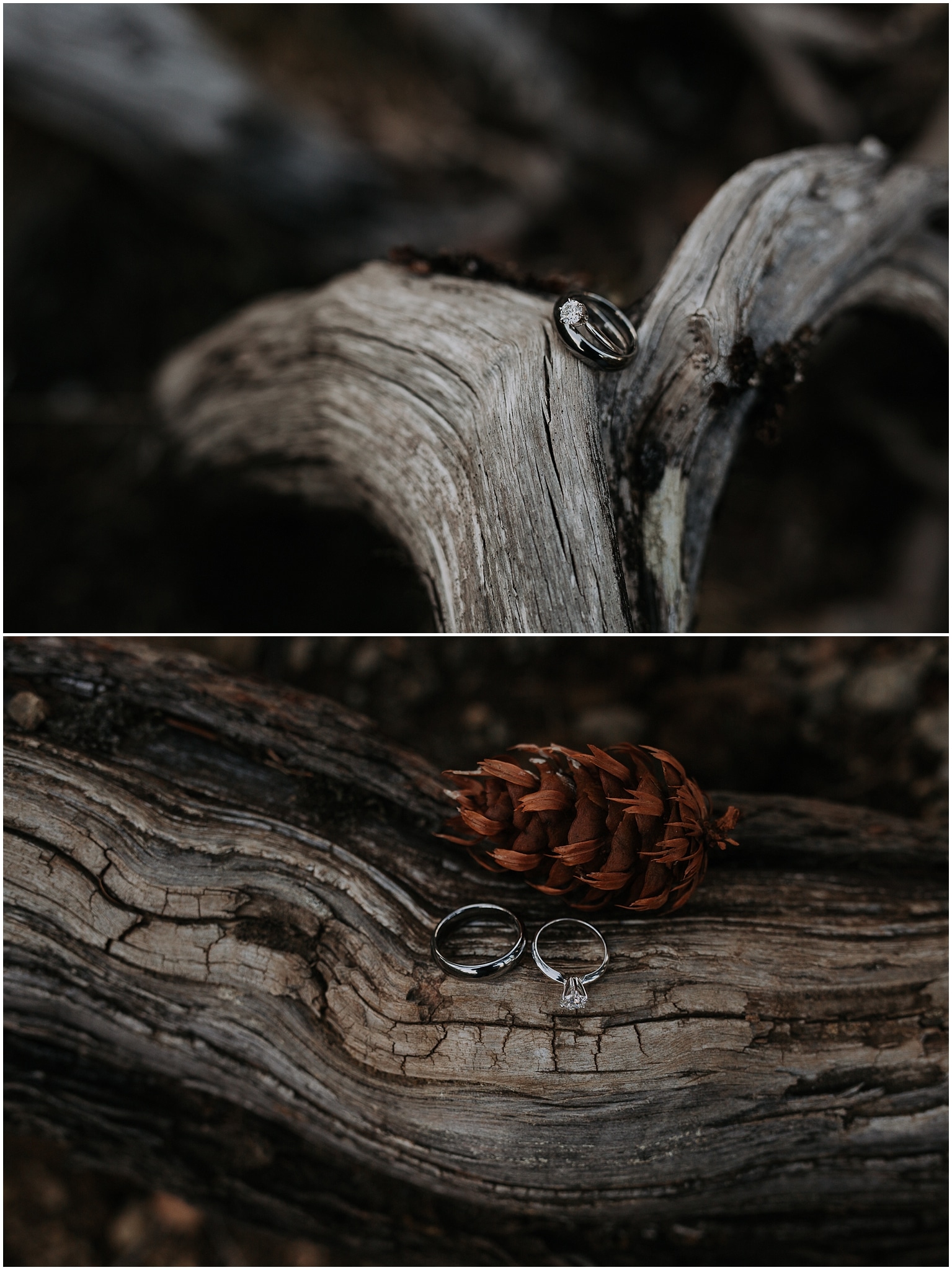 Since this elopement was just a few weeks after my last elopement where I fell and got stitches, and I was still limping with a bum leg. Making it quite tricky and slow to climb down to where I really wanted to go for their photos. But being the badass that I am I did what I had to do to get the photos they desired and I dreamed of all week to take. I did not disappoint them or myself, but honestly was still quite sore by the end of the day. #worthit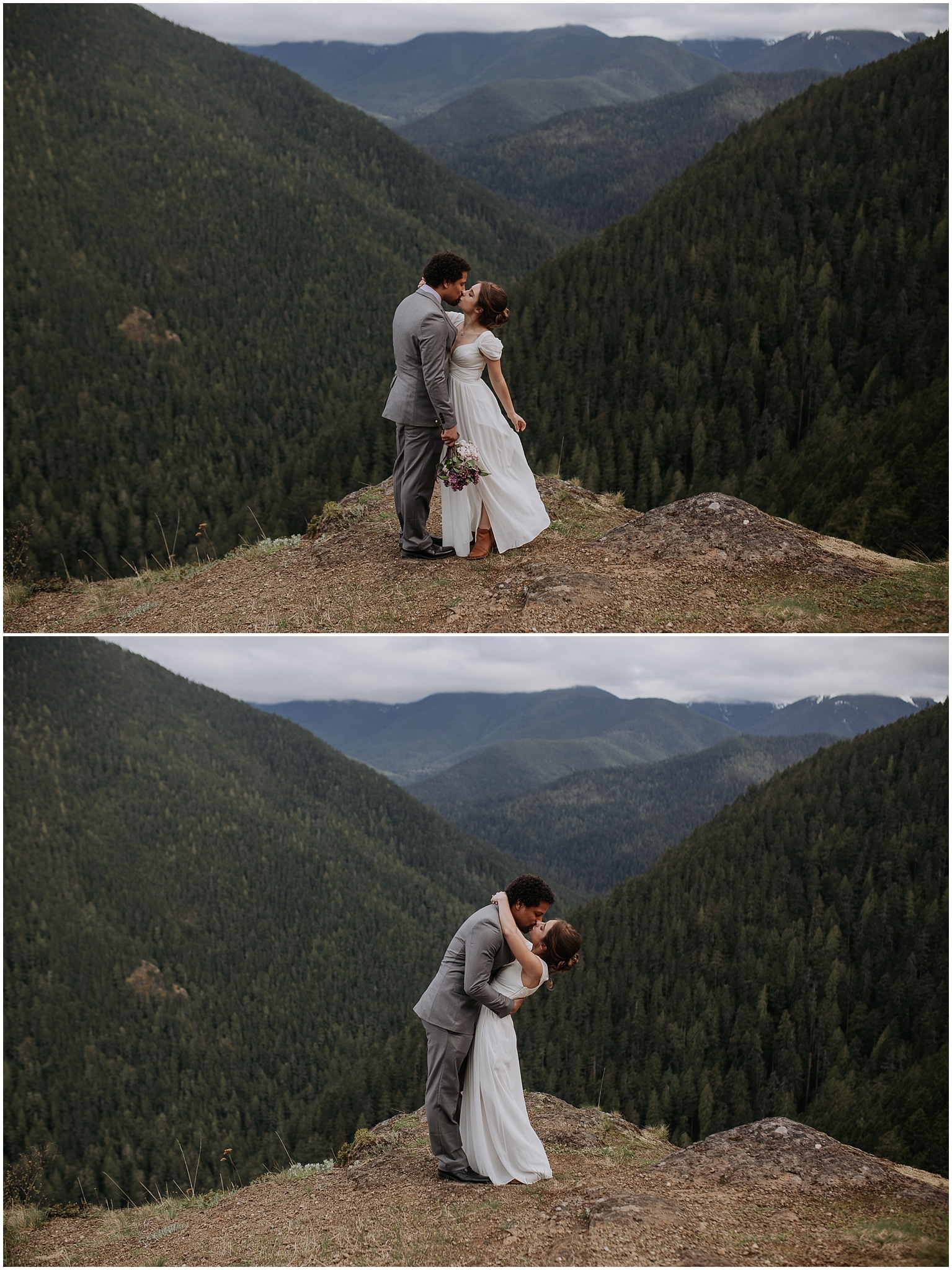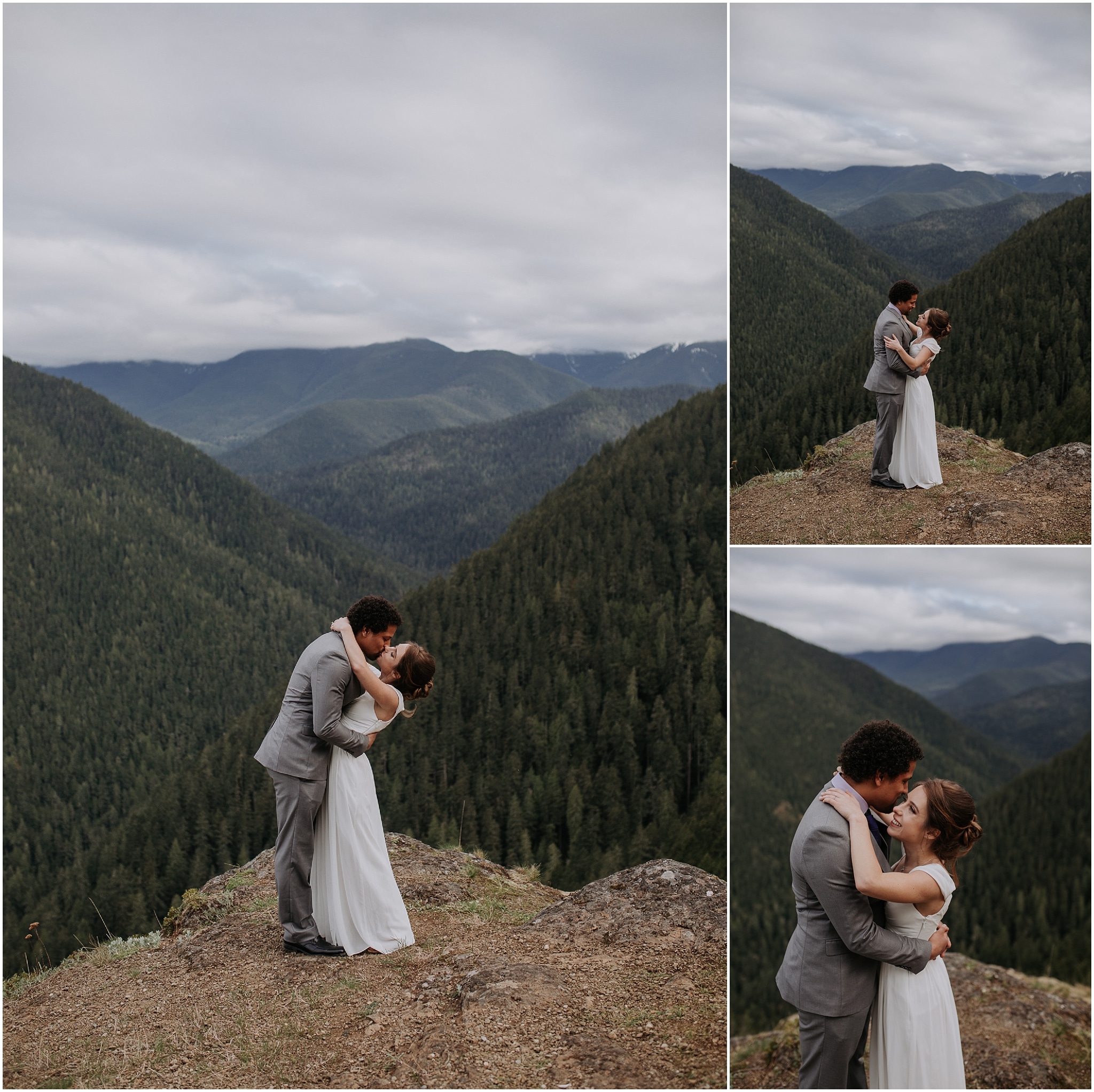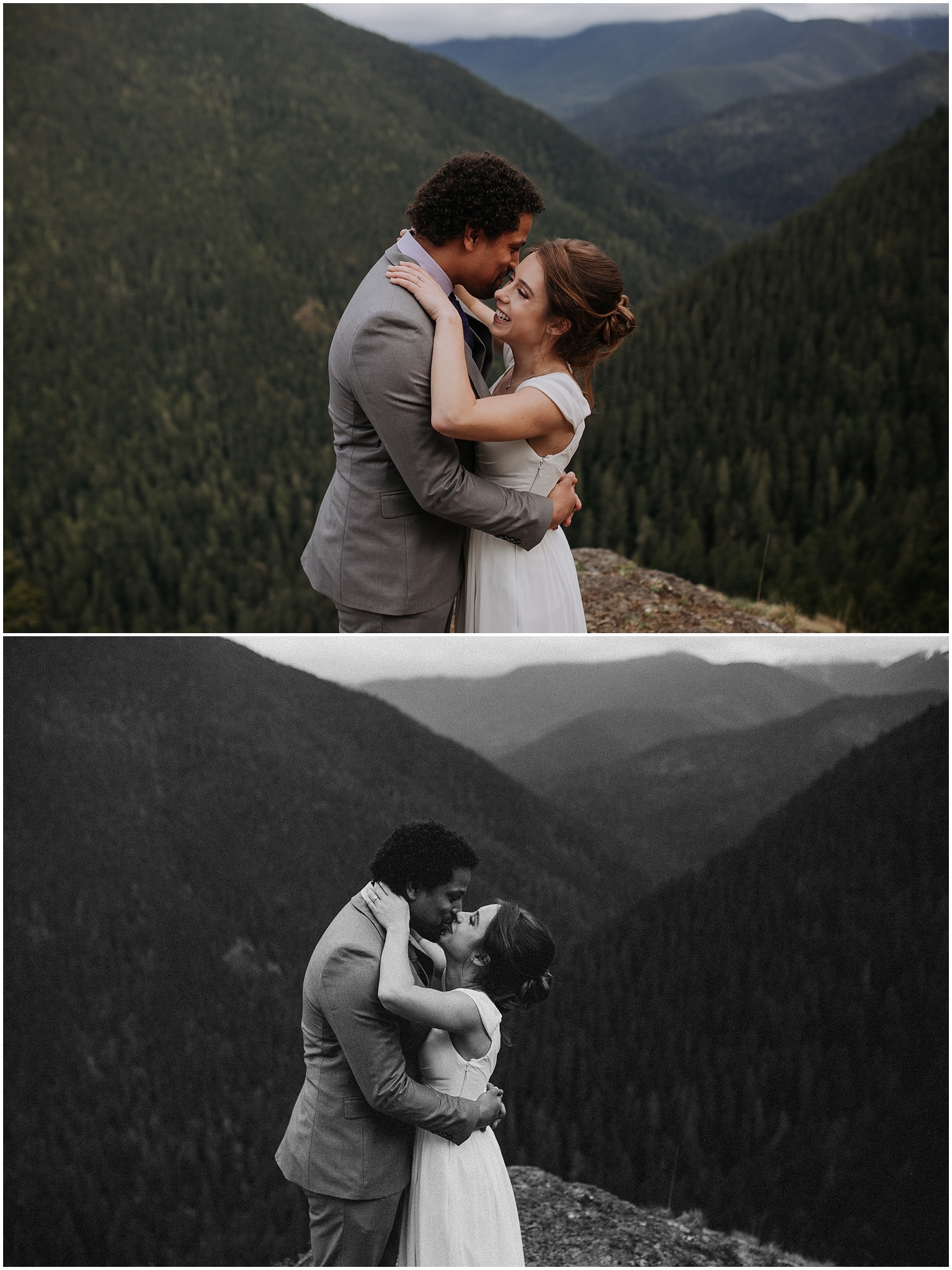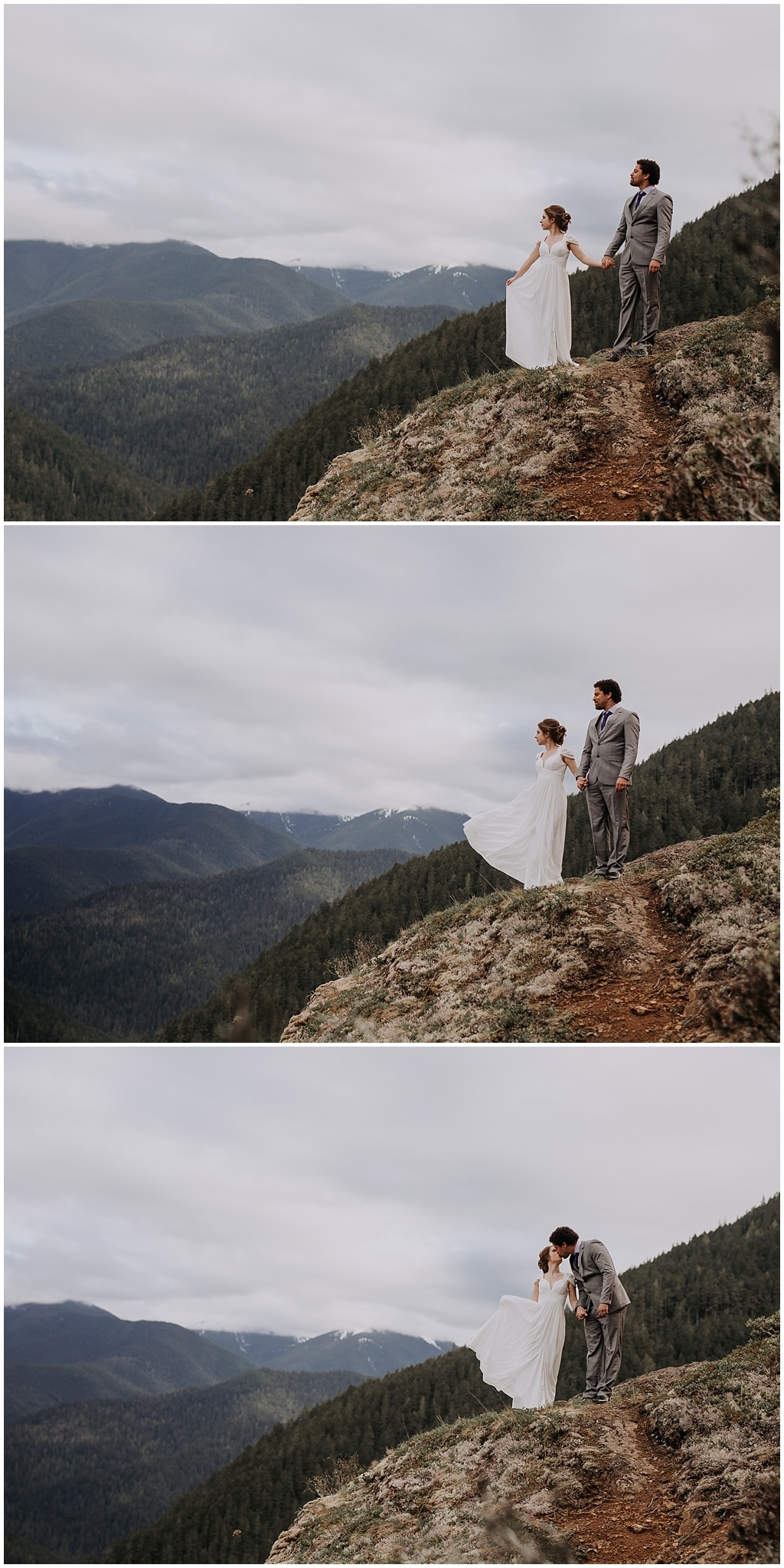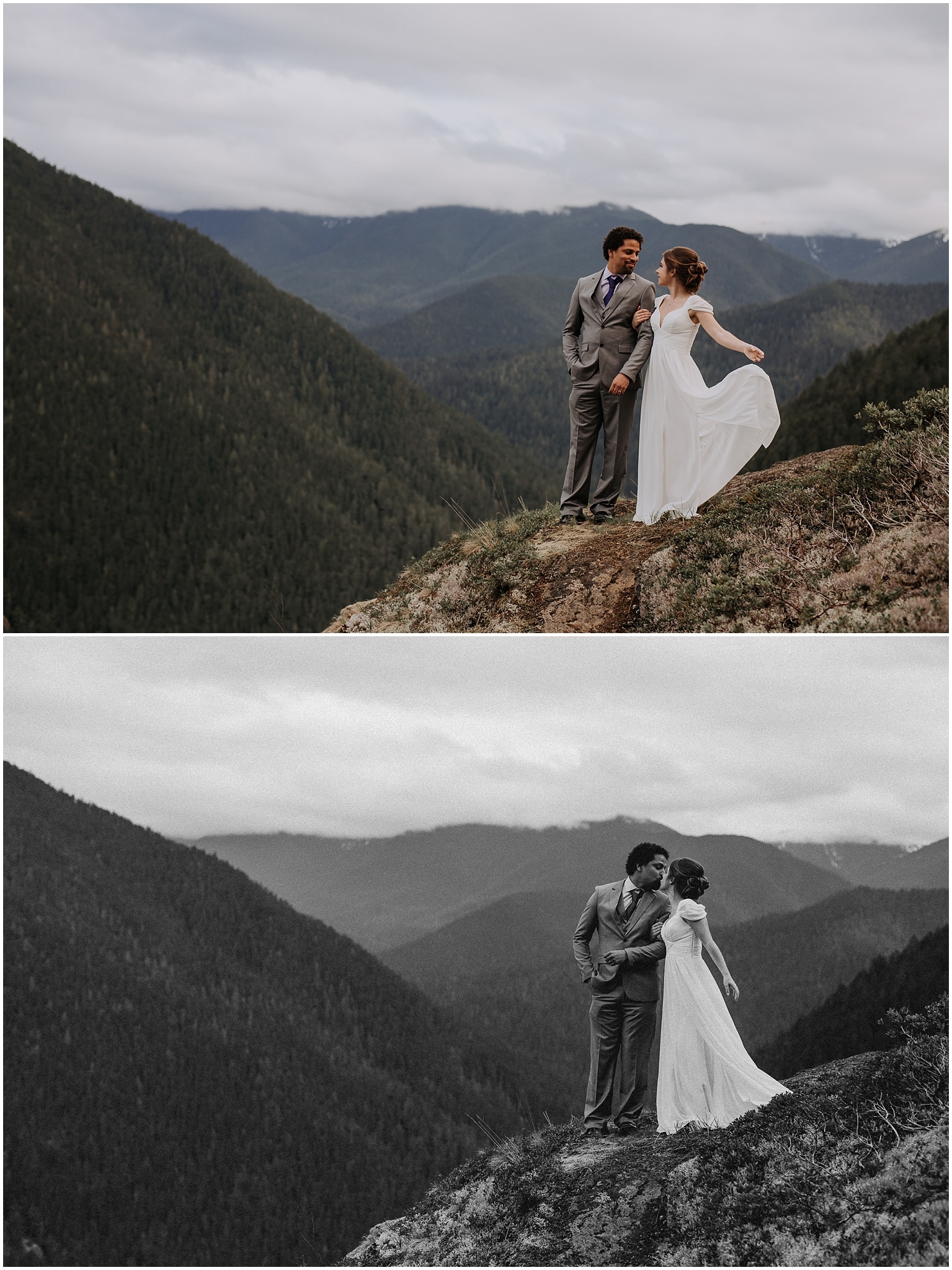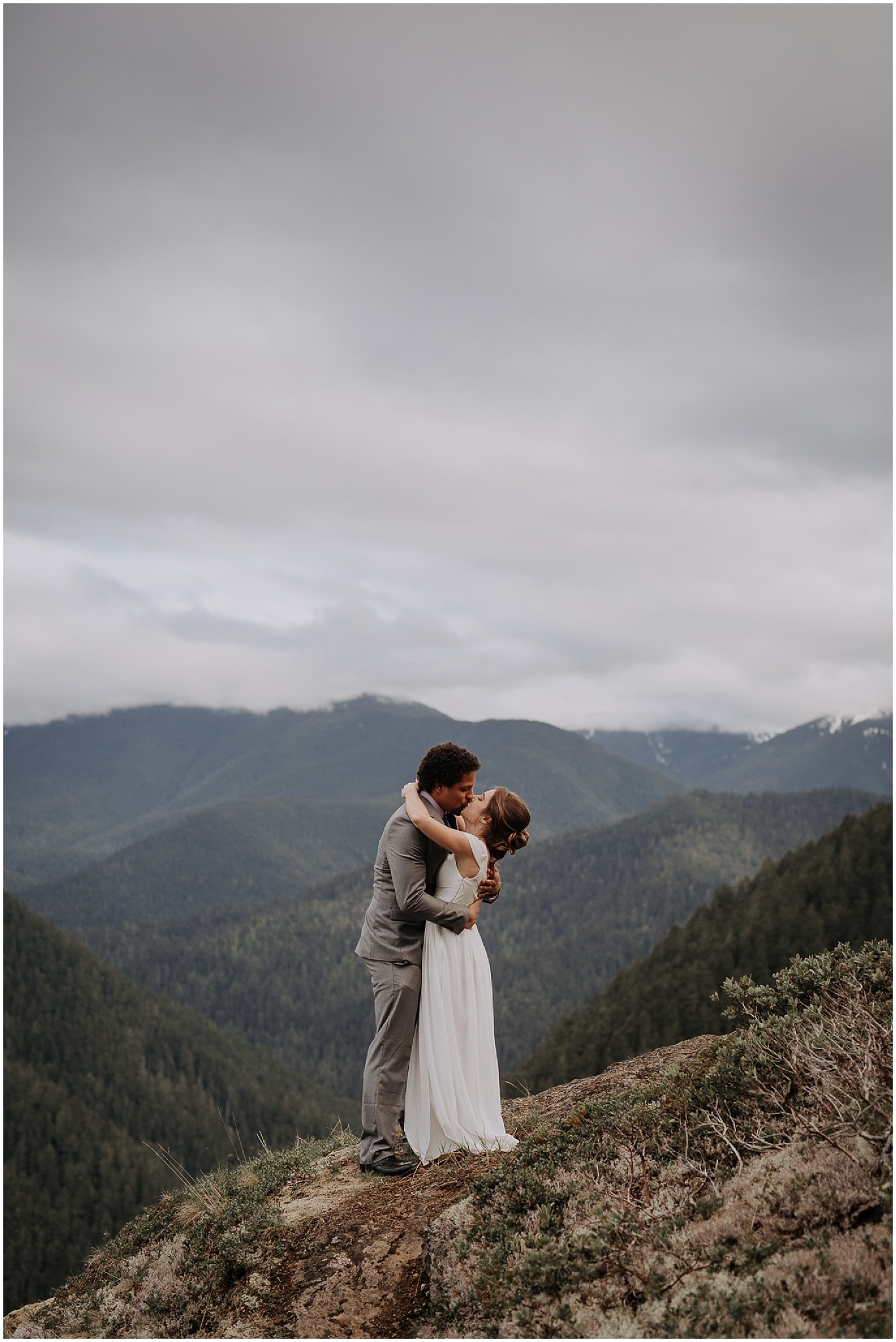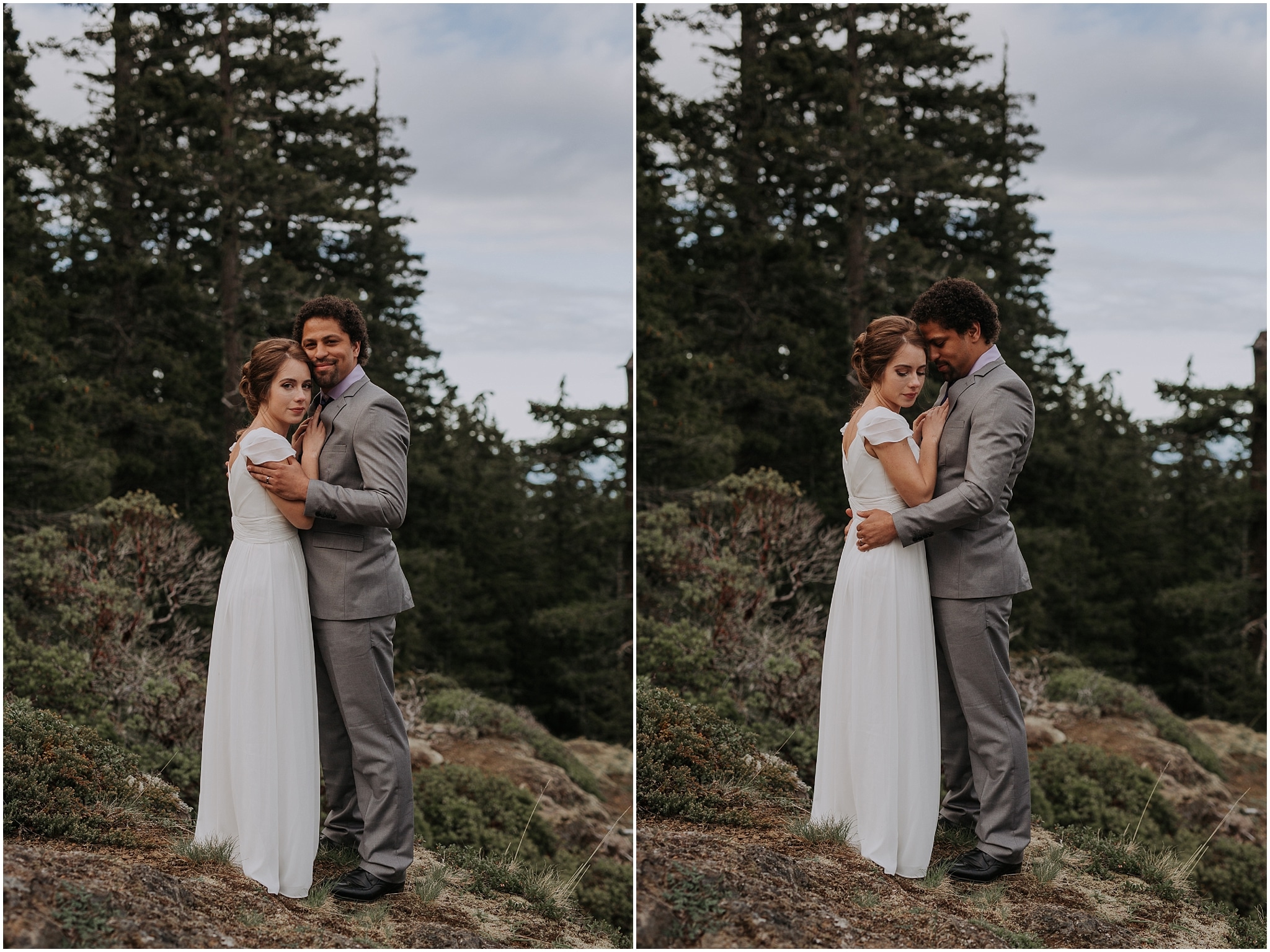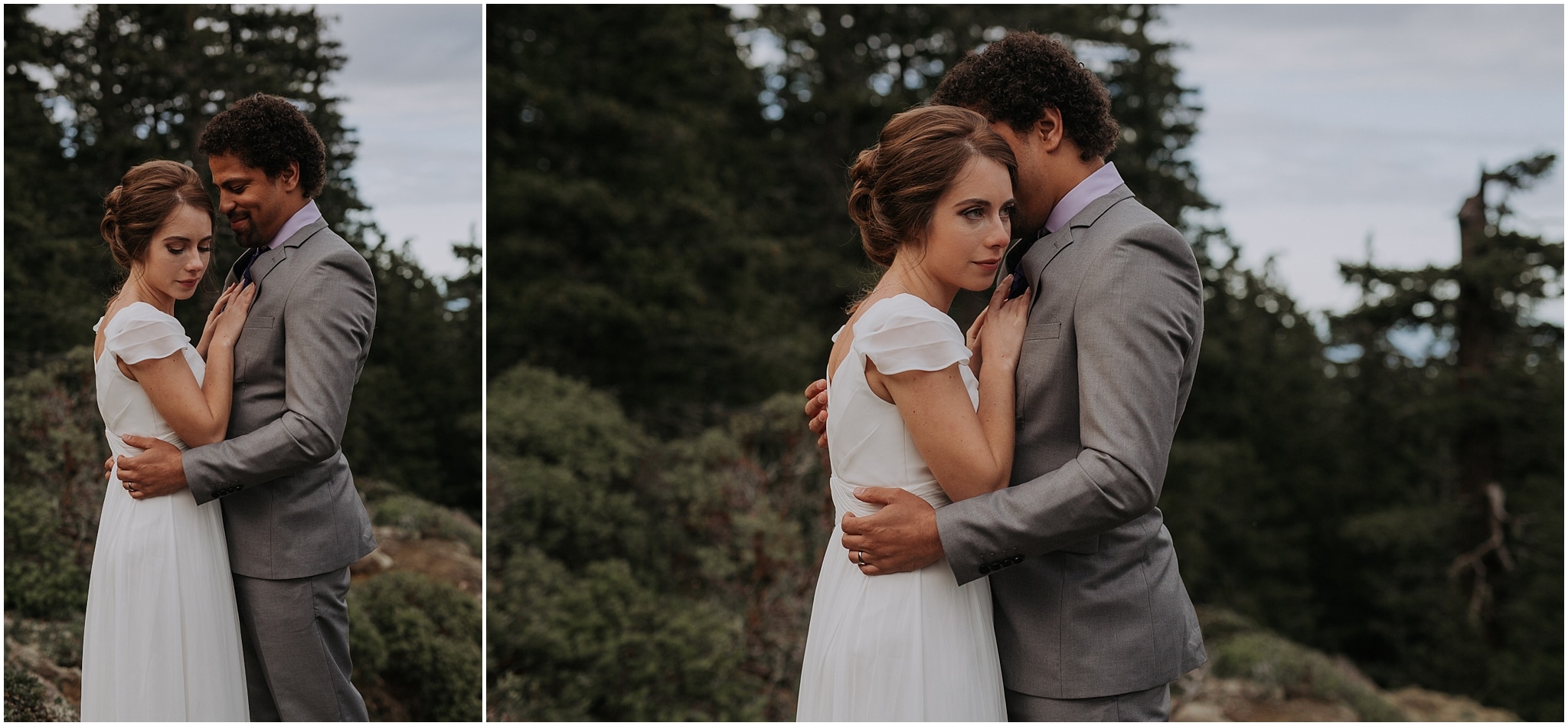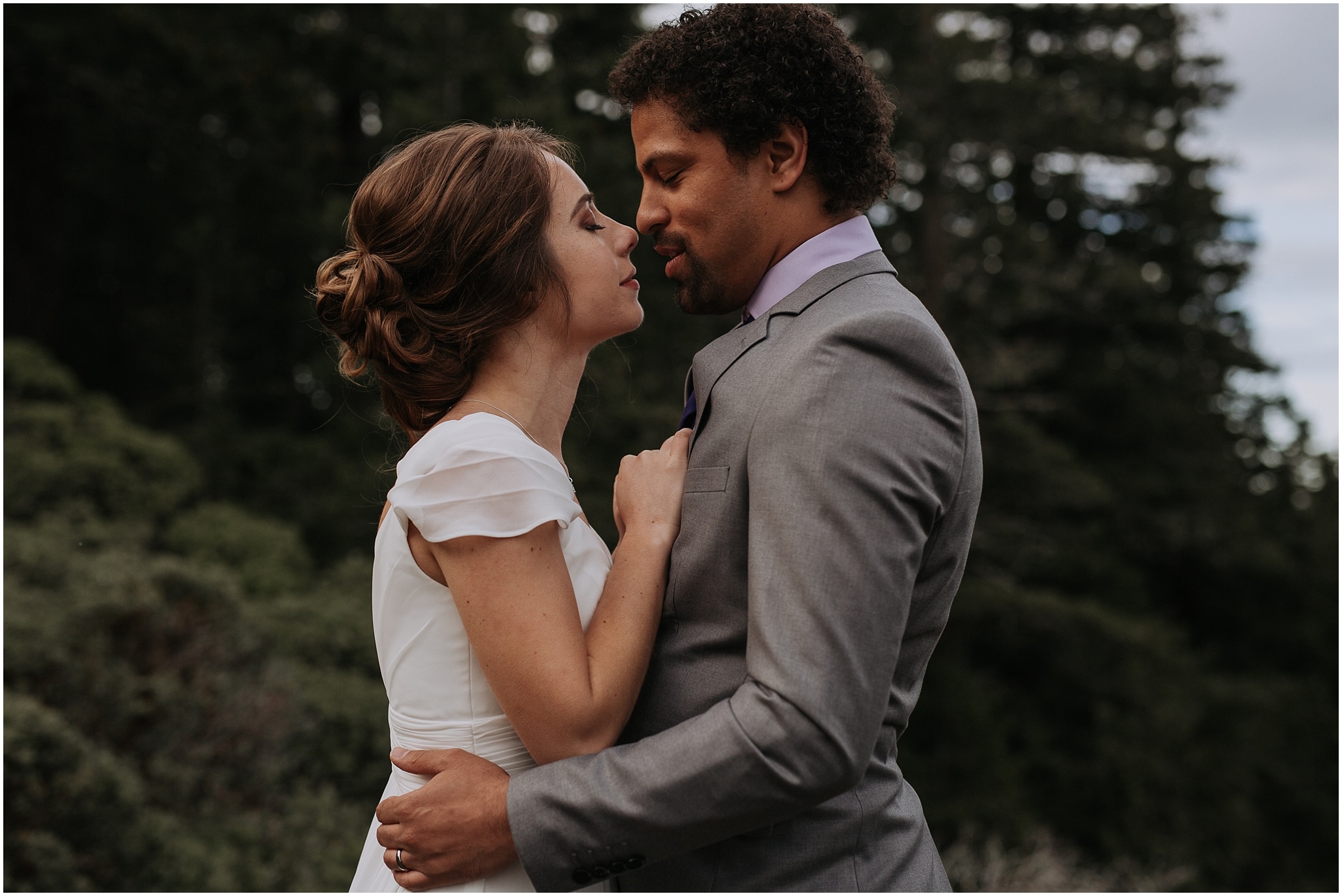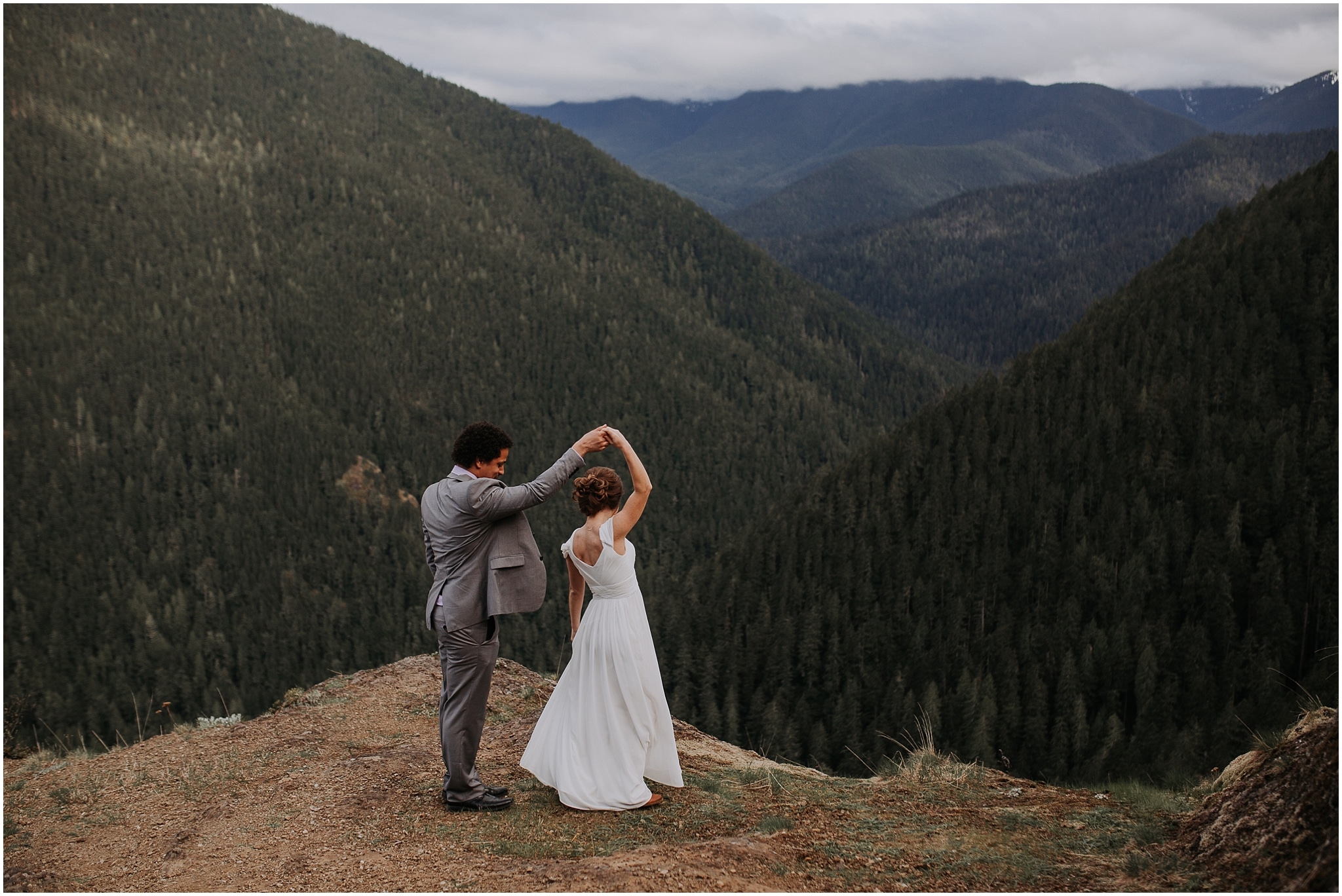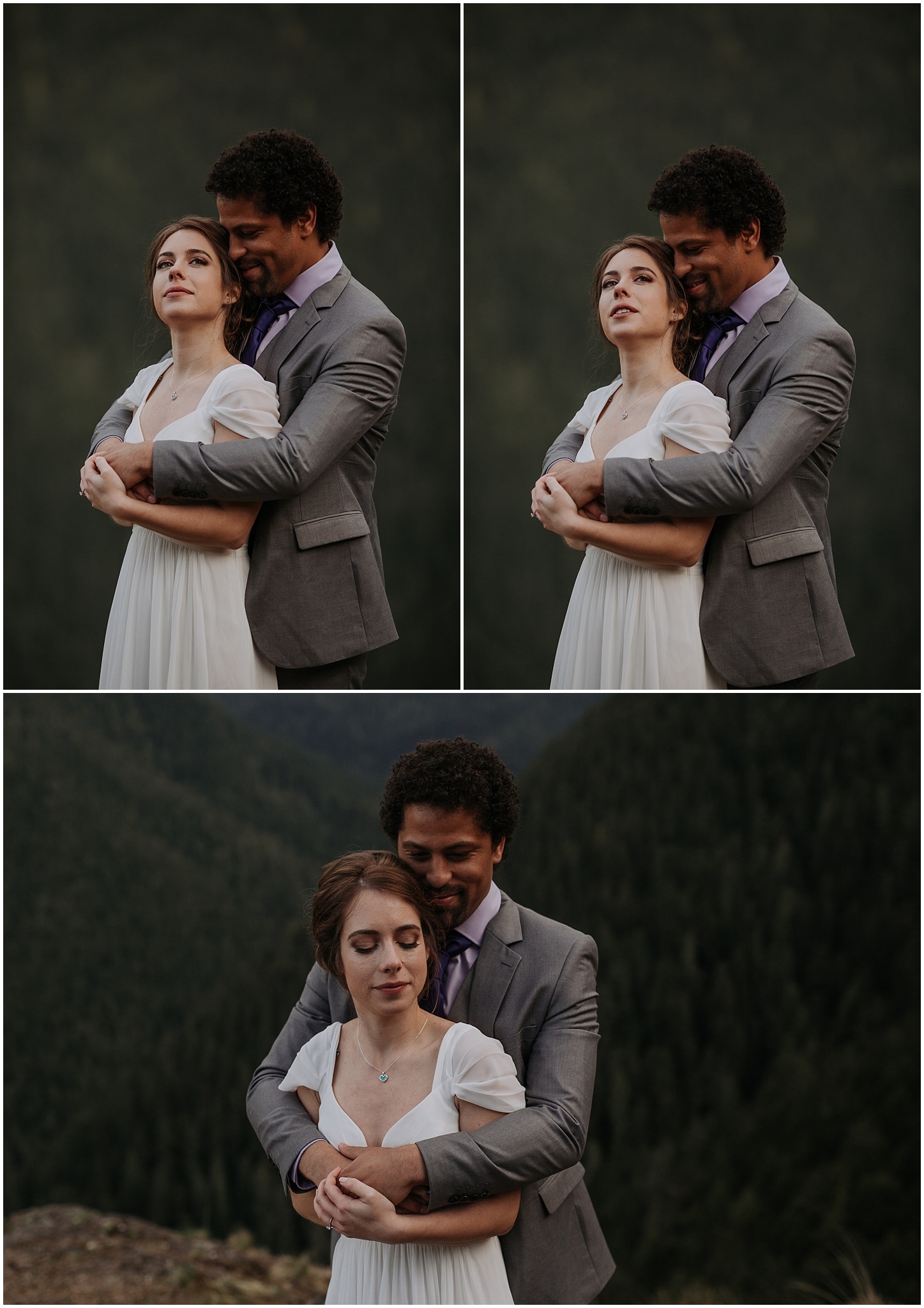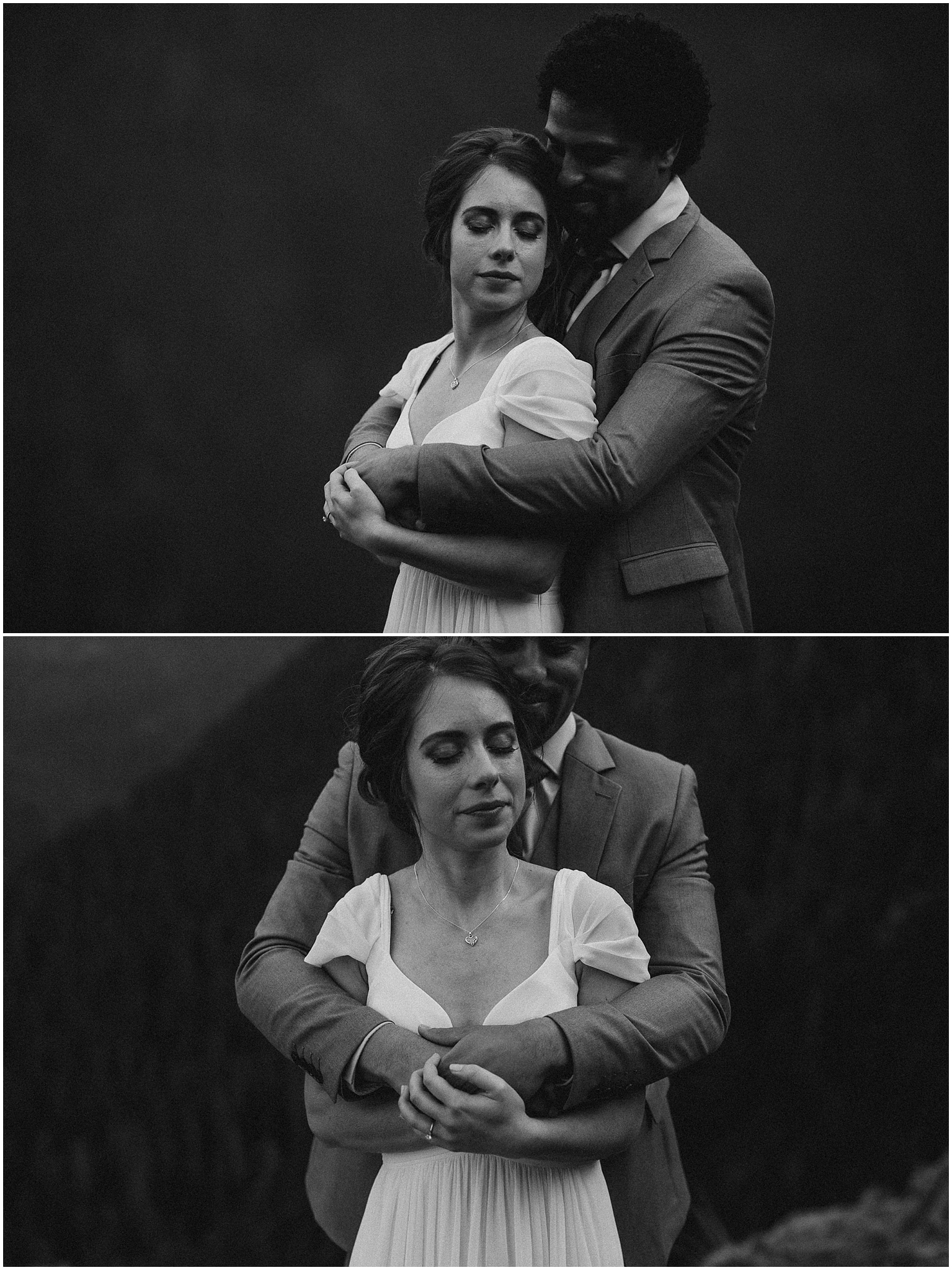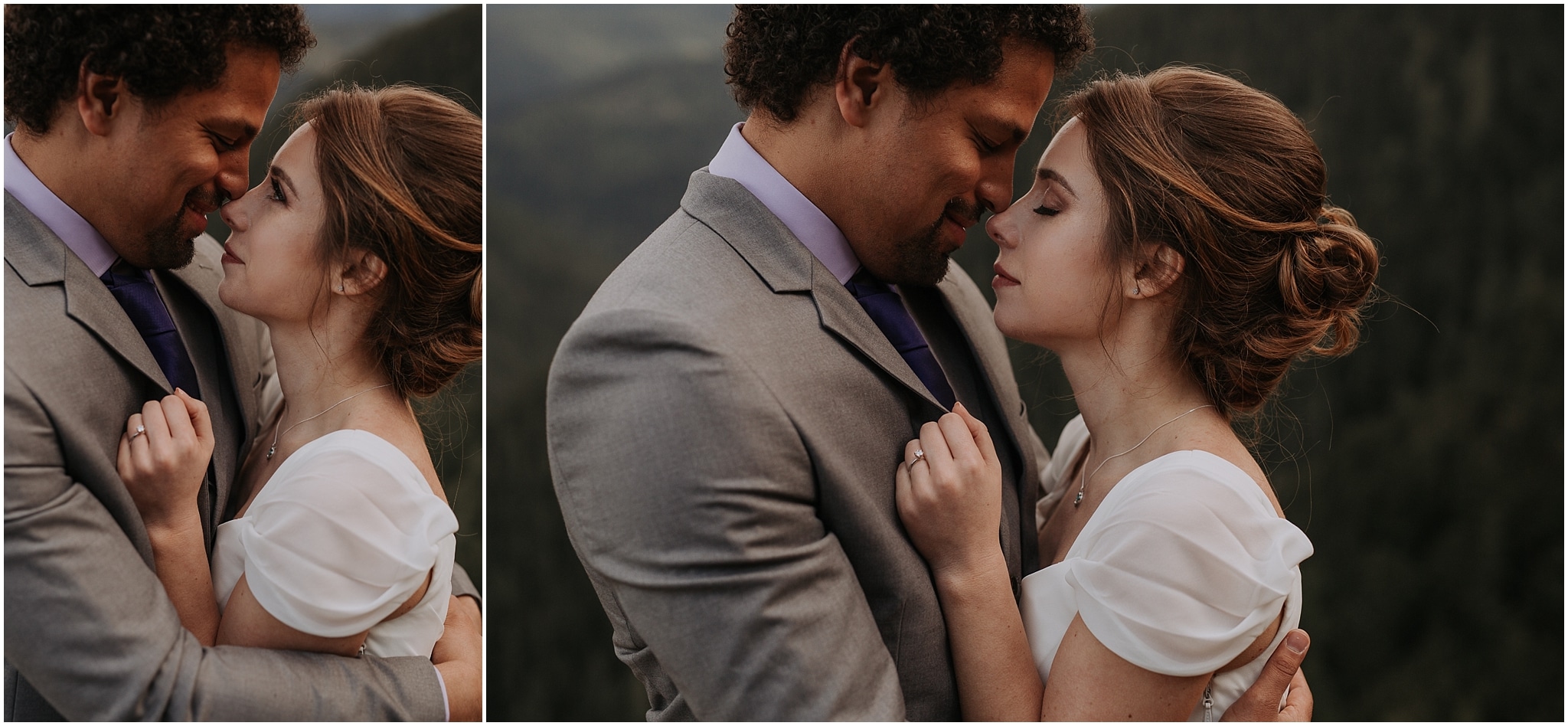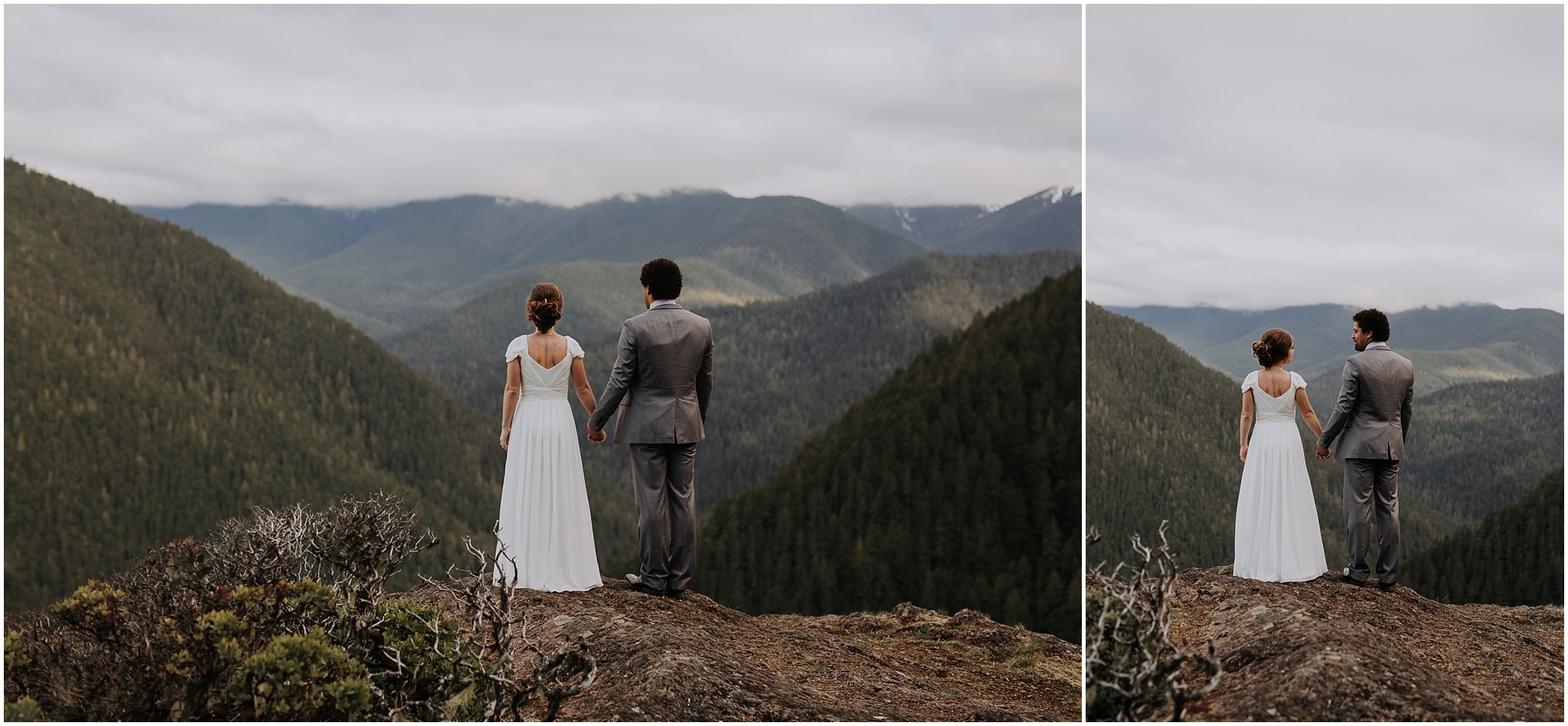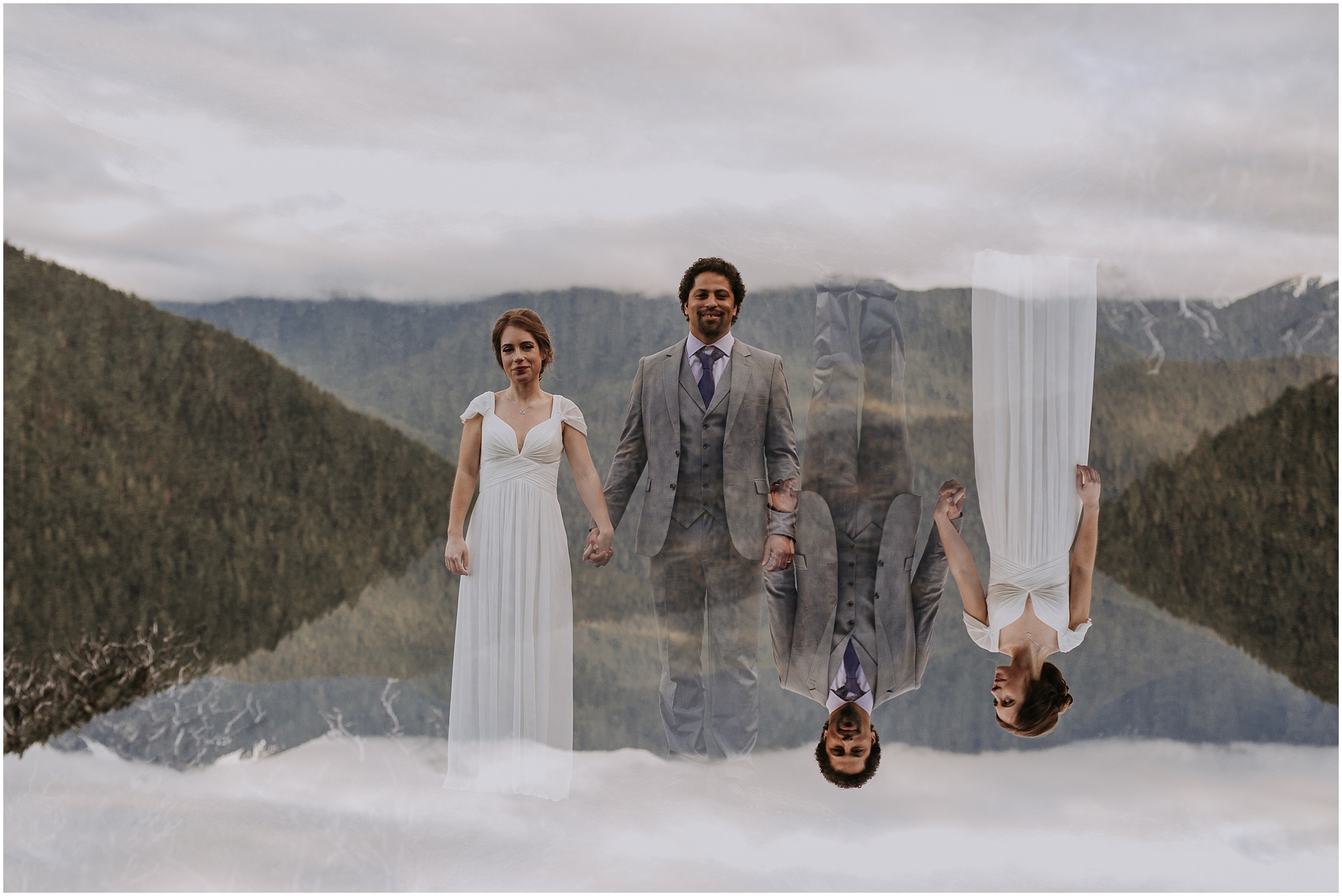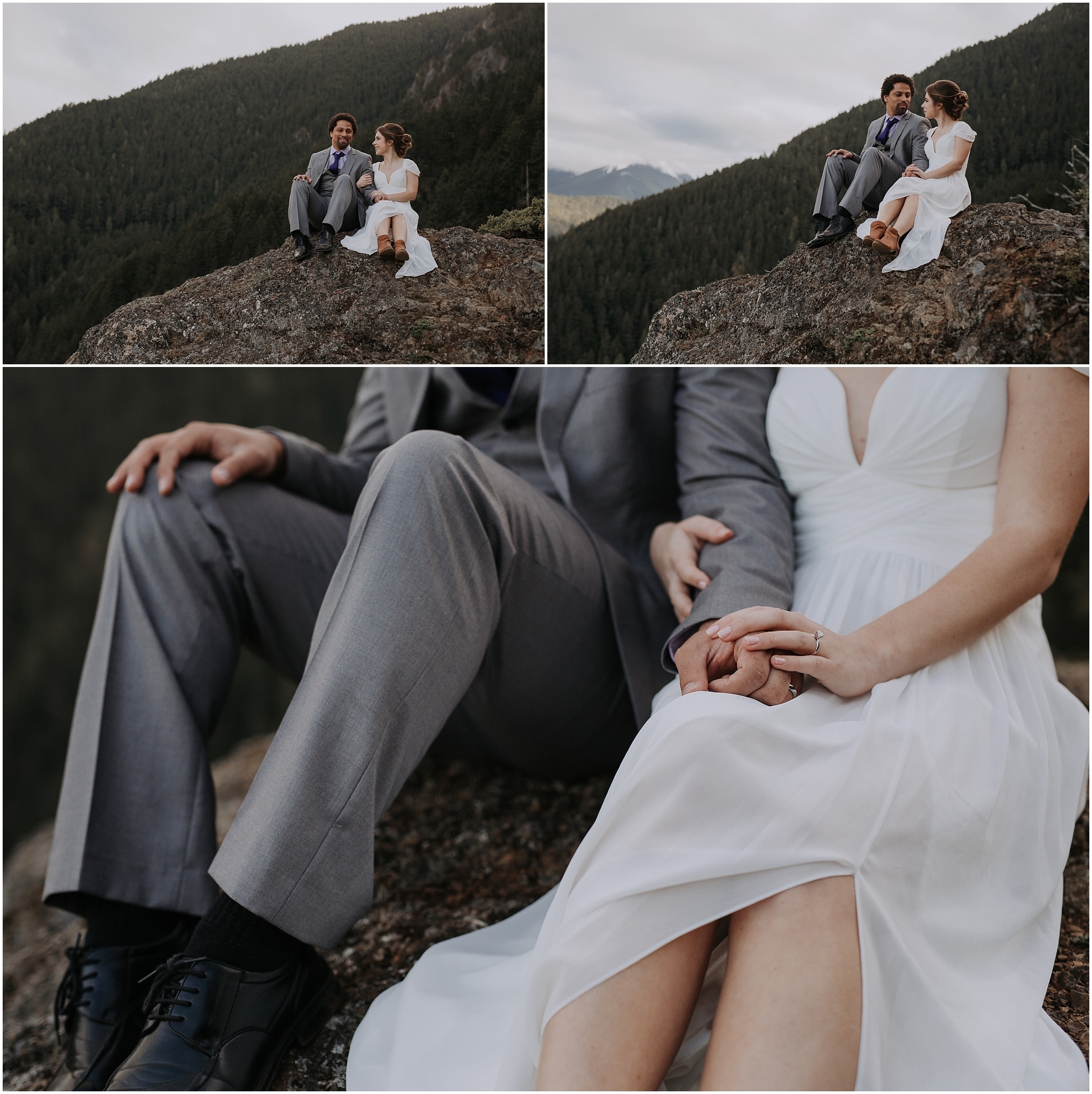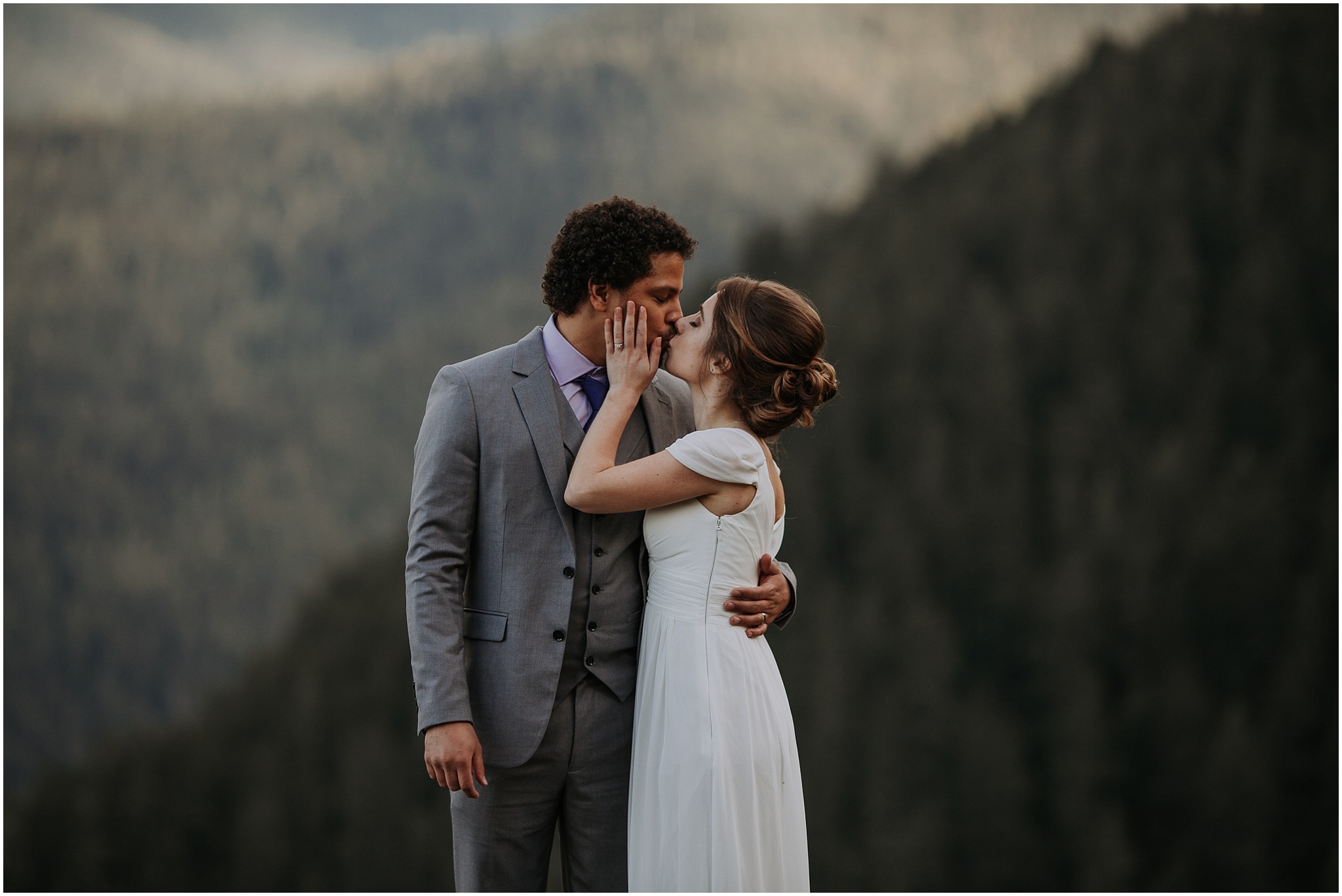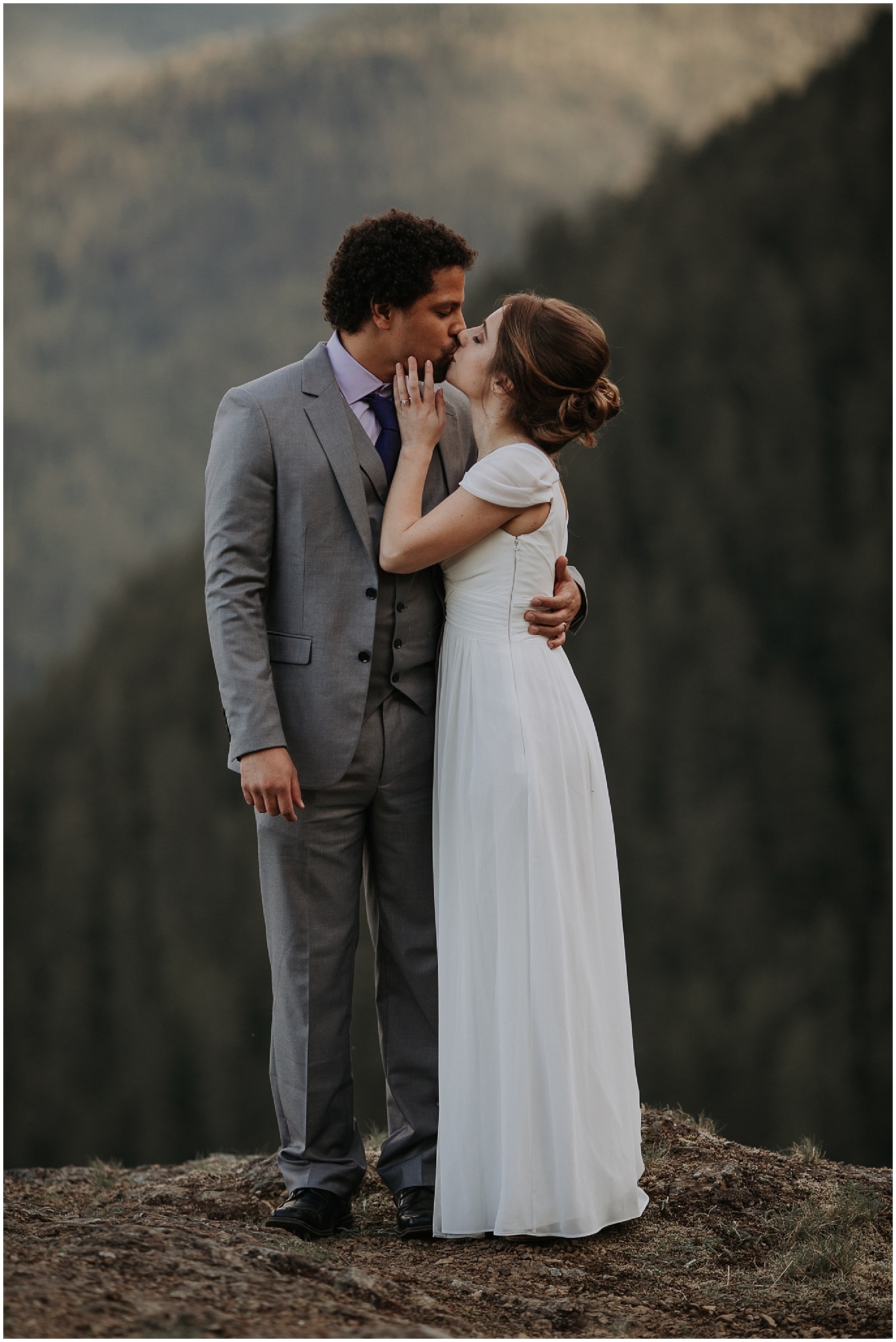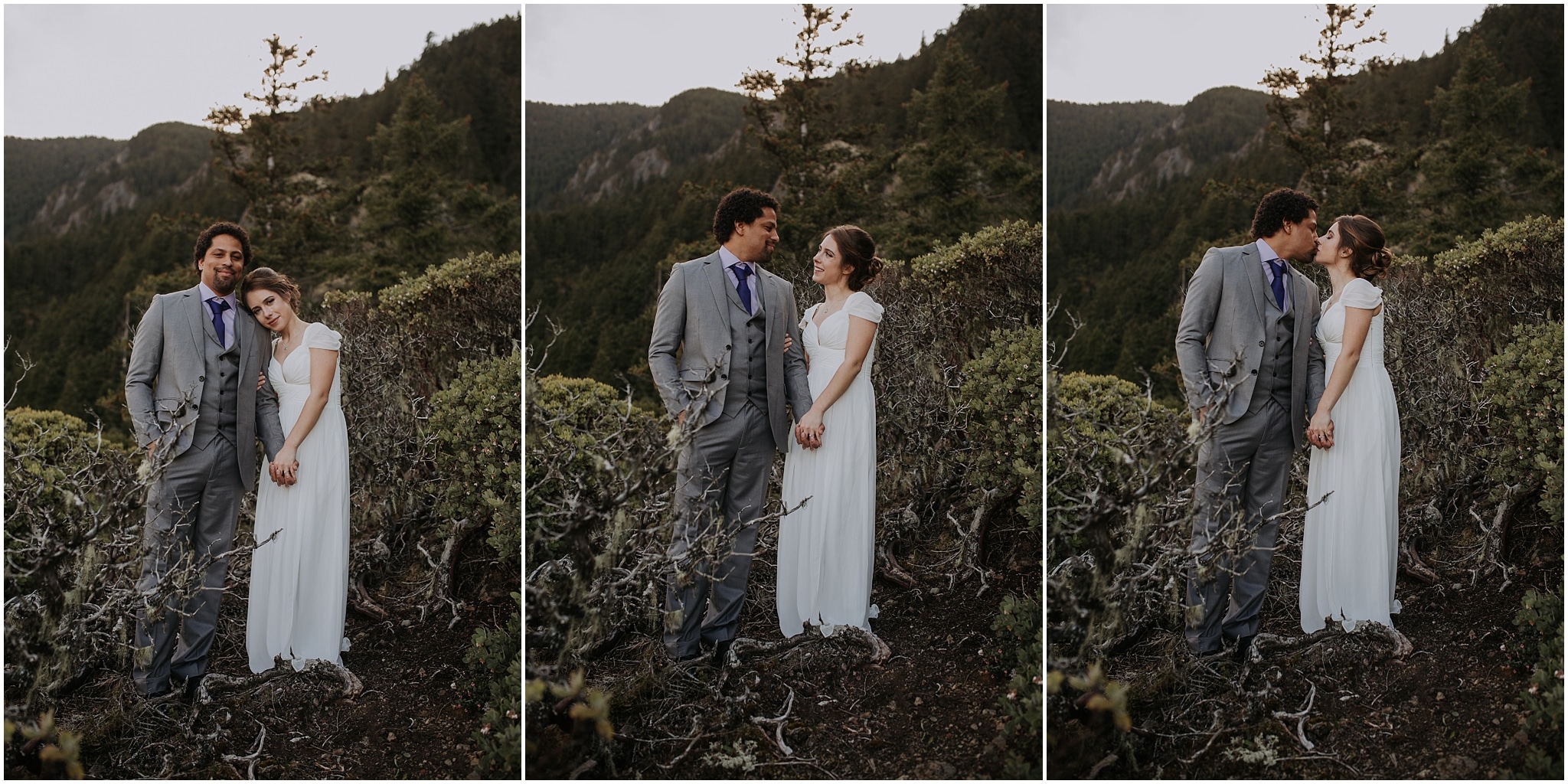 Wanting to celebrate the joyfulness of getting hitched, they wanted to have a toast along with all the friends that attended before heading up to the top of Hurricane Ridge for the final big of photos. They poured everyone a small bit of champagne (myself included) and a cheese with fruit plate and cheered to a happy marriage!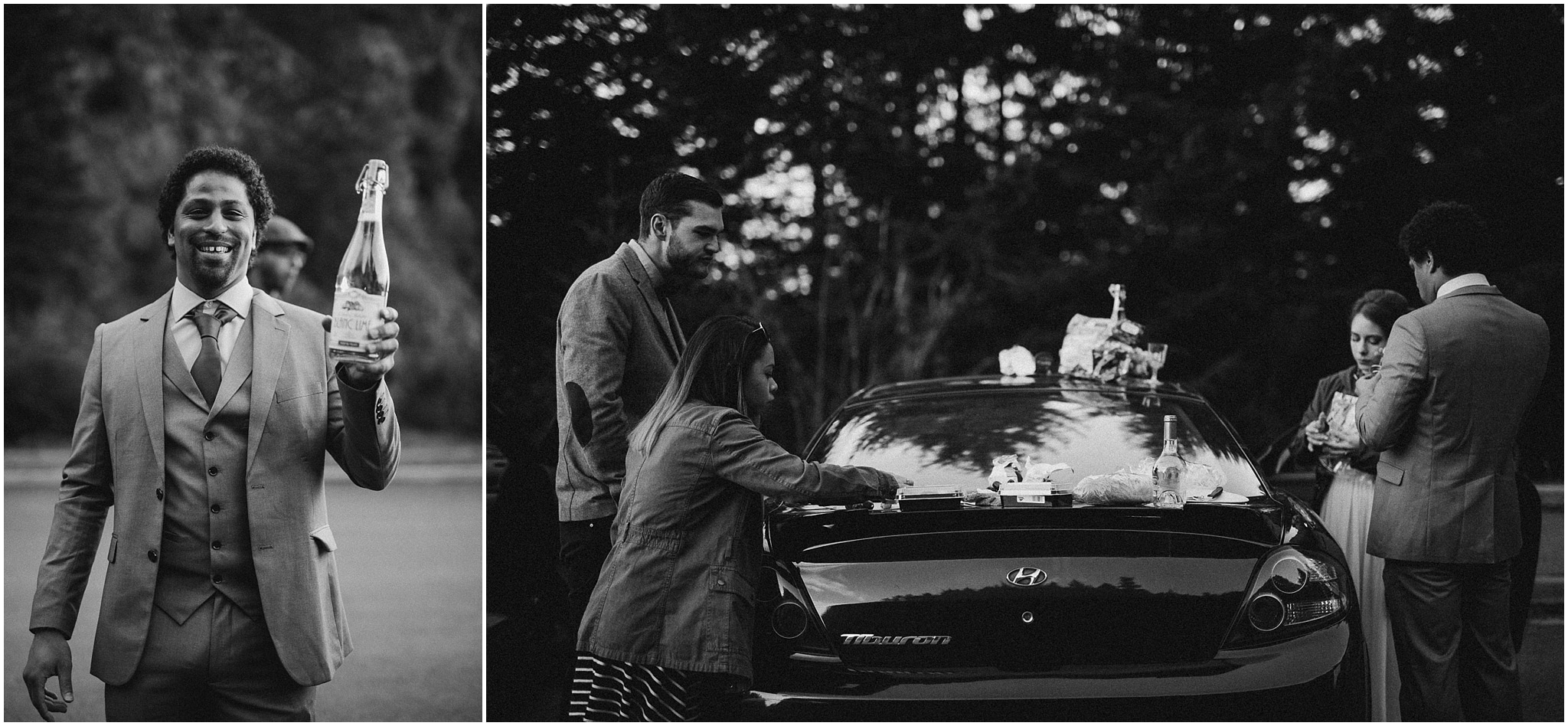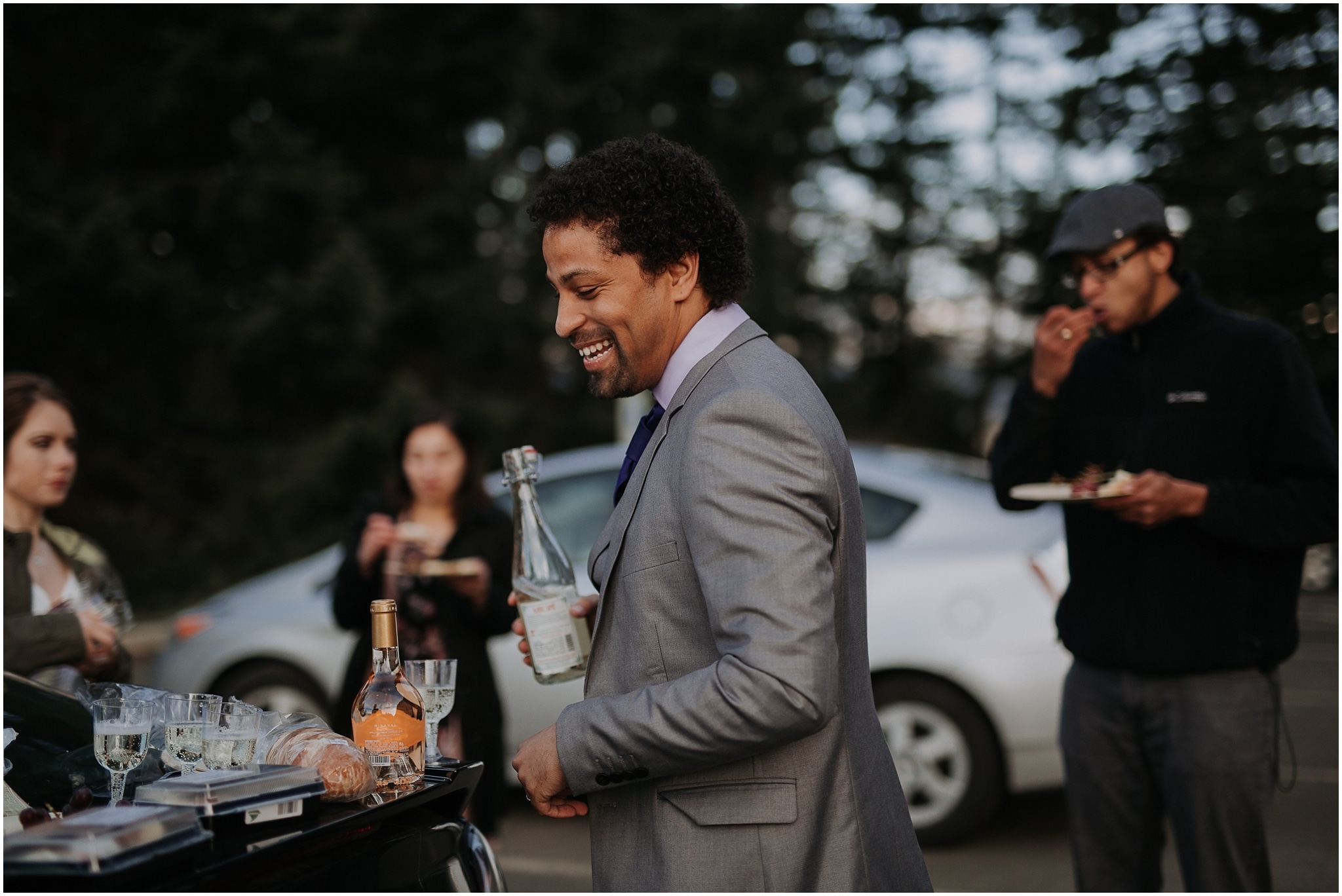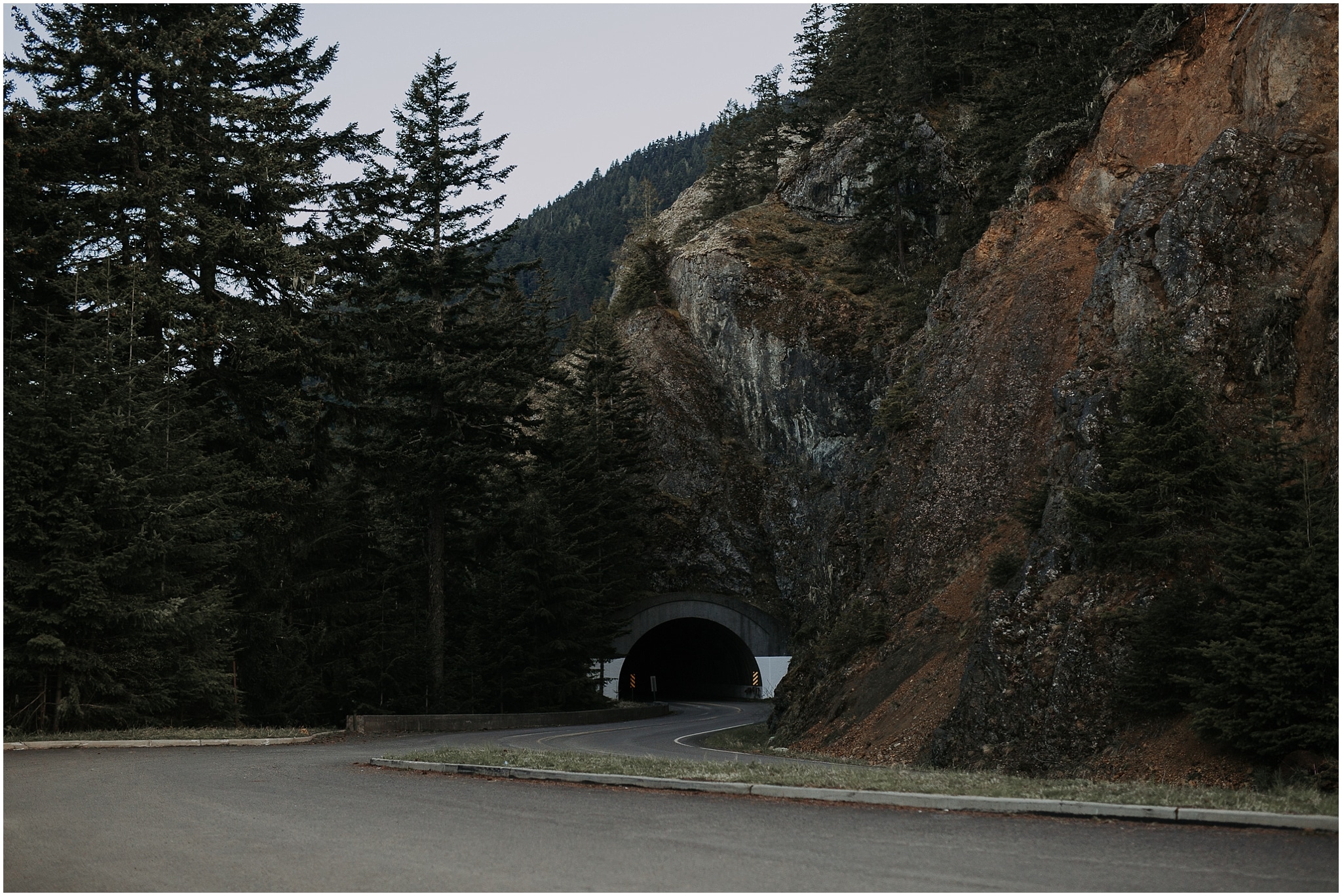 Even though it was really freaking cold still in early May. Liz & Ken trusted me to go up to the top of Hurricane Ridge, if only for 20 minutes to get some beautiful photos with the snow. To make sure they stayed as warm as possible I had them run around and they even did a little salsa dancing, which is where they met. Salsa class! All in all it was an incredible elopement that I was so honored to be apart of. Thank you Liz & Ken for letting me capture your magical day and trusting me to lead the way.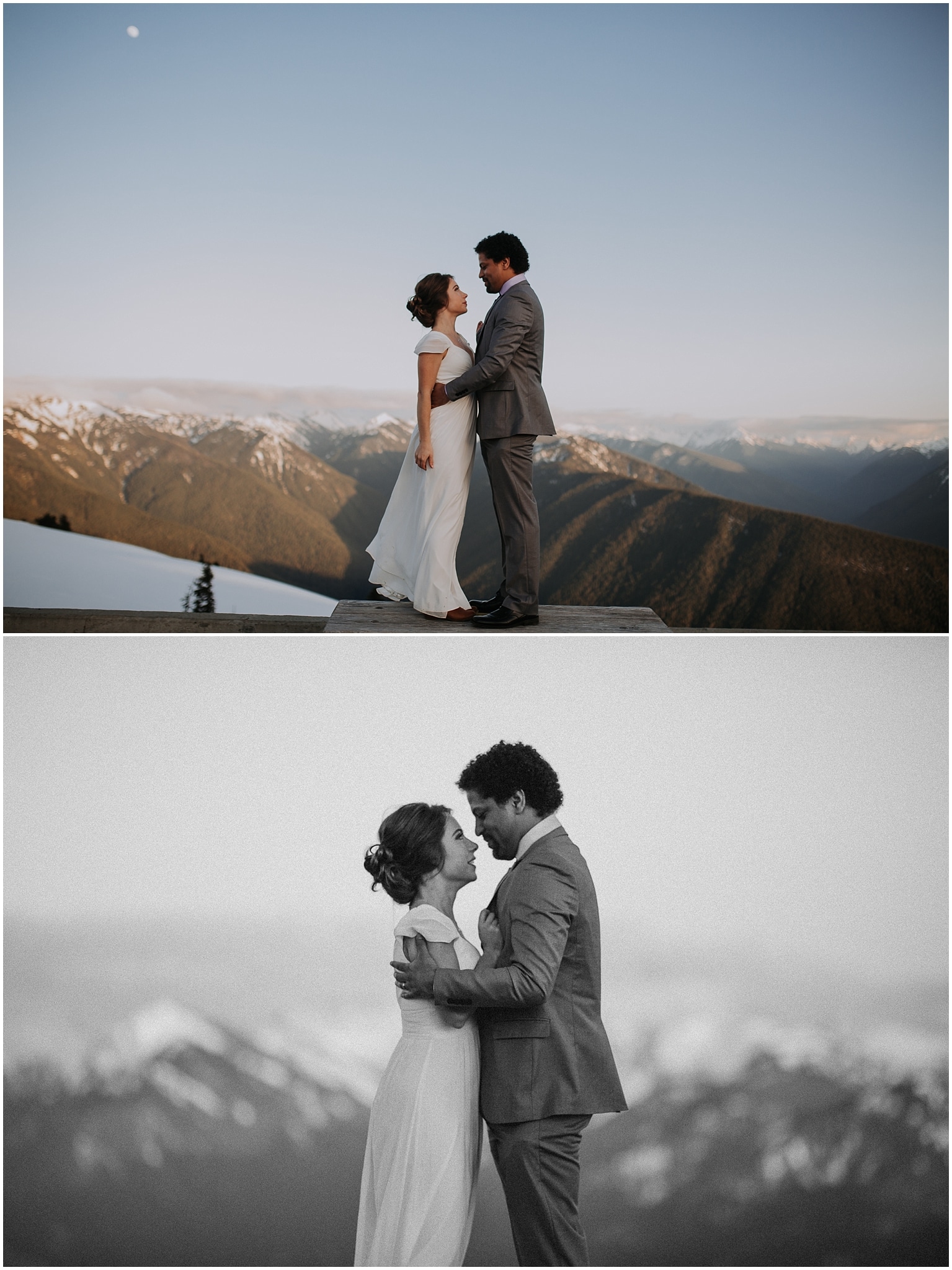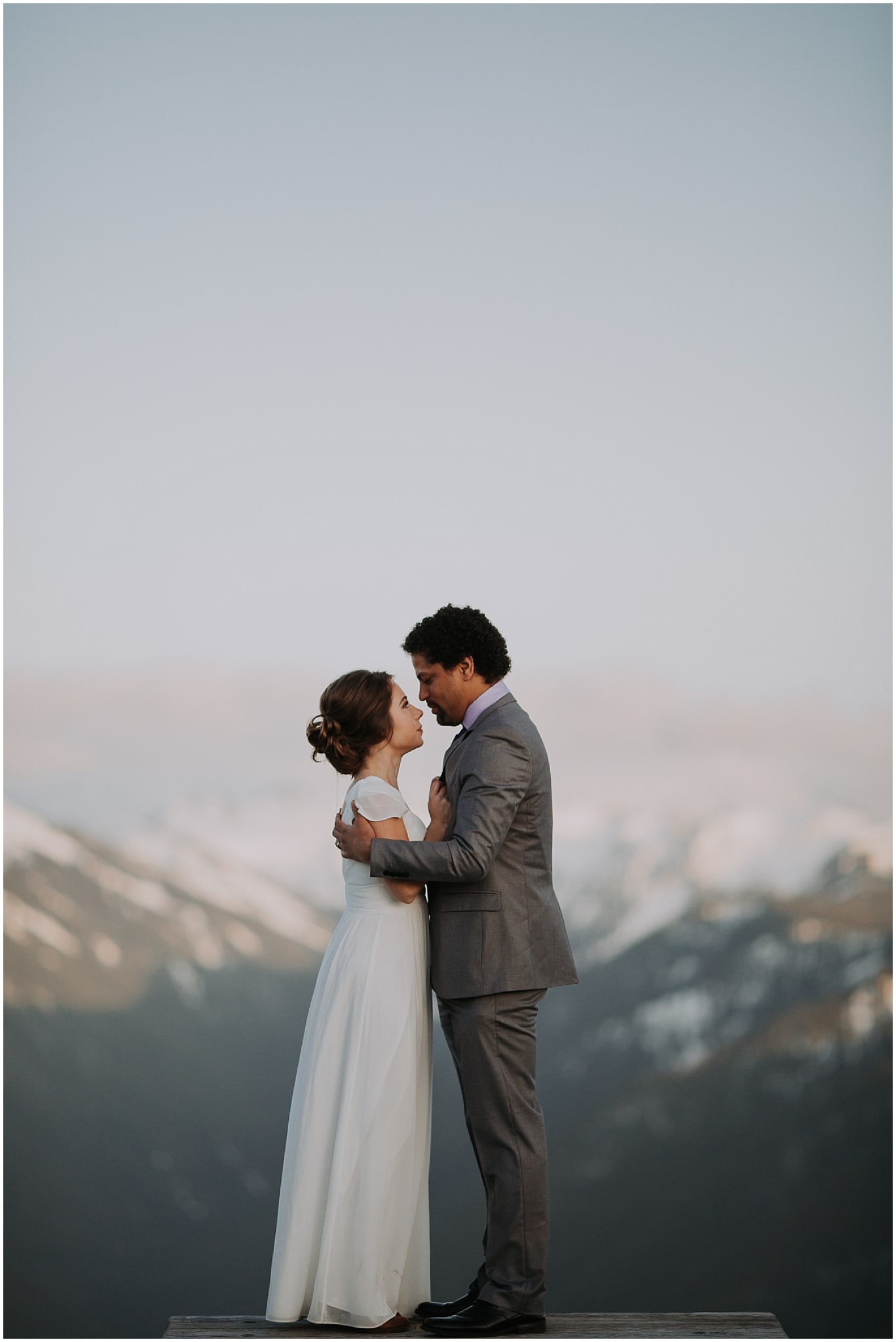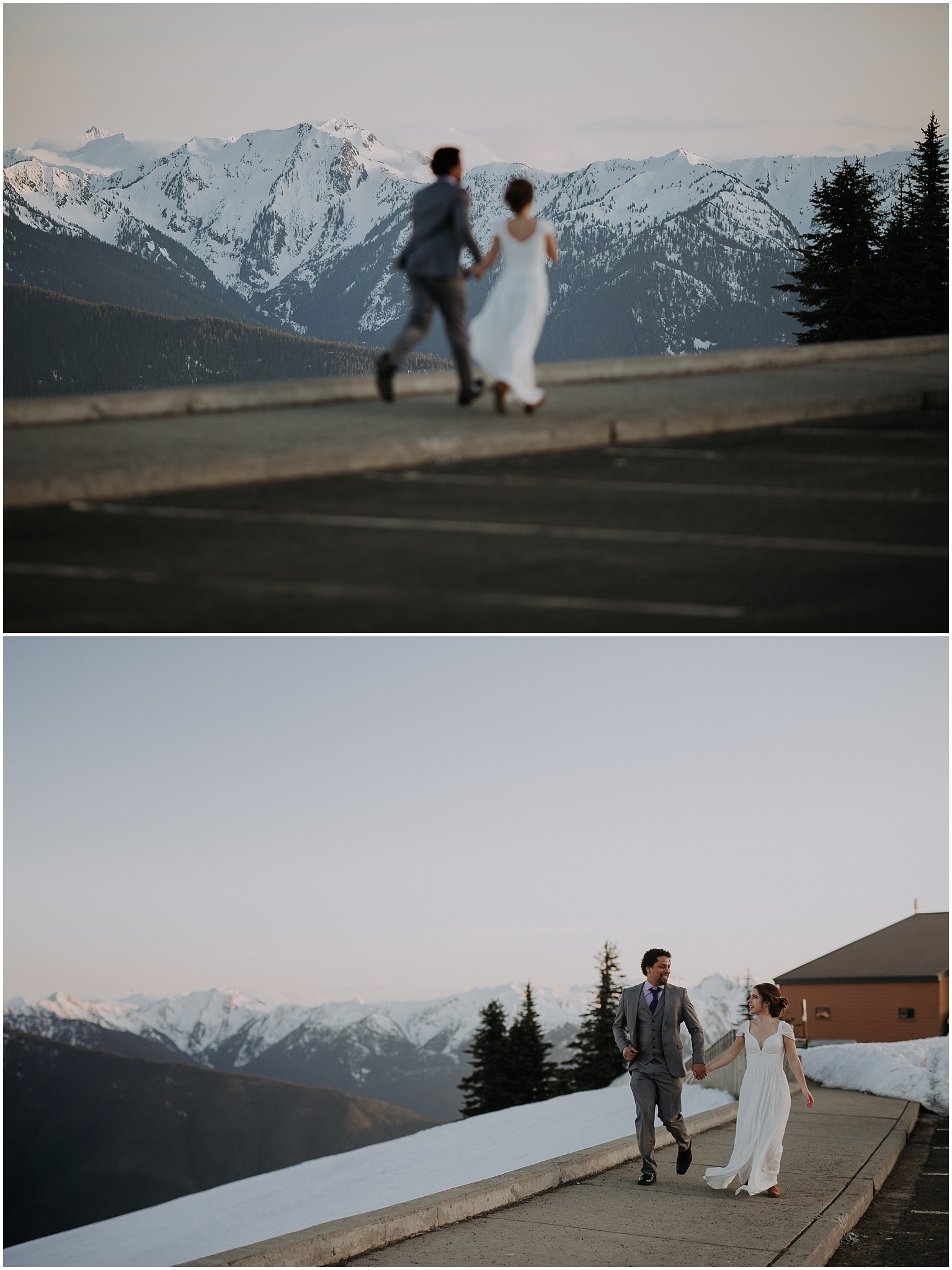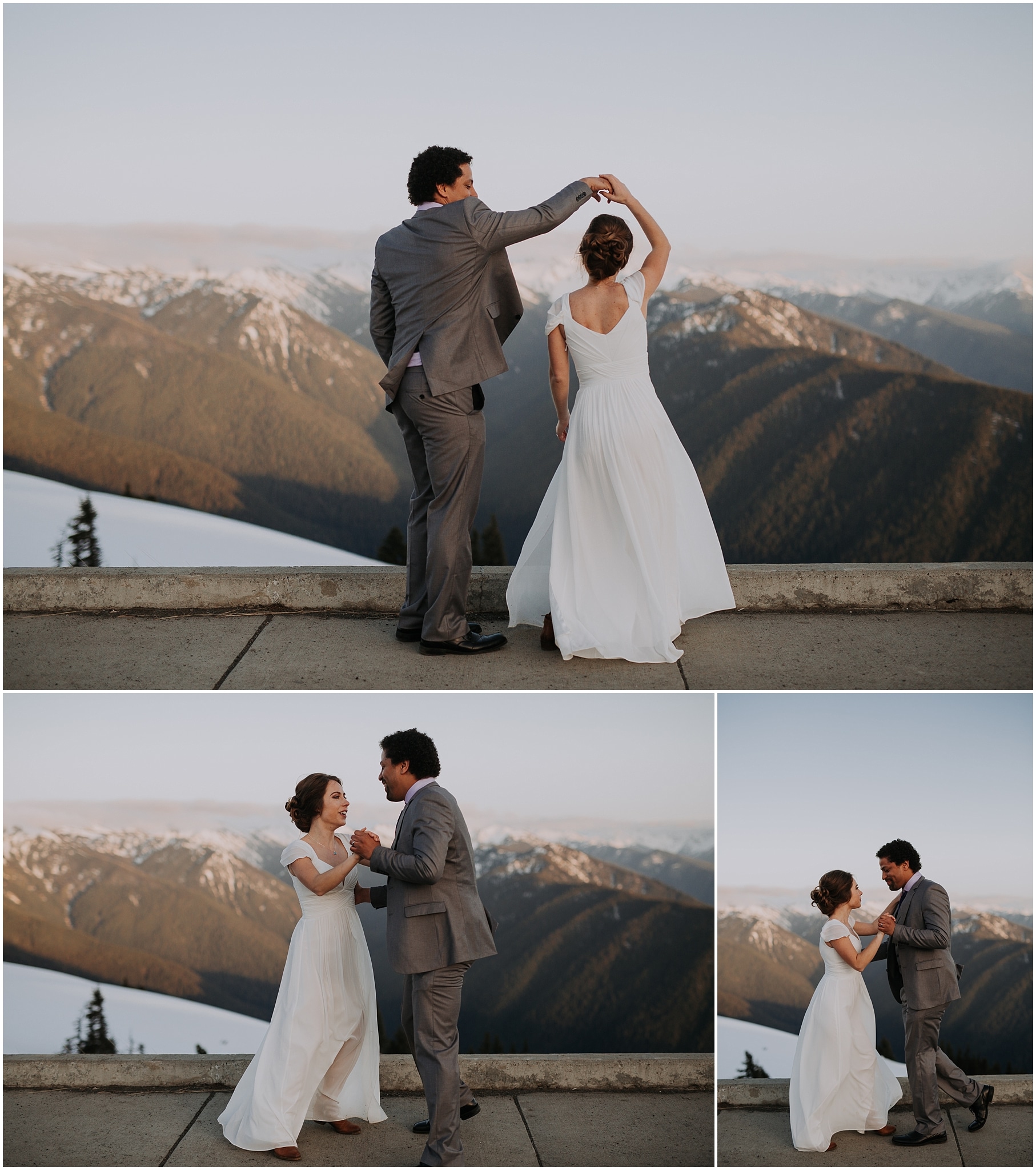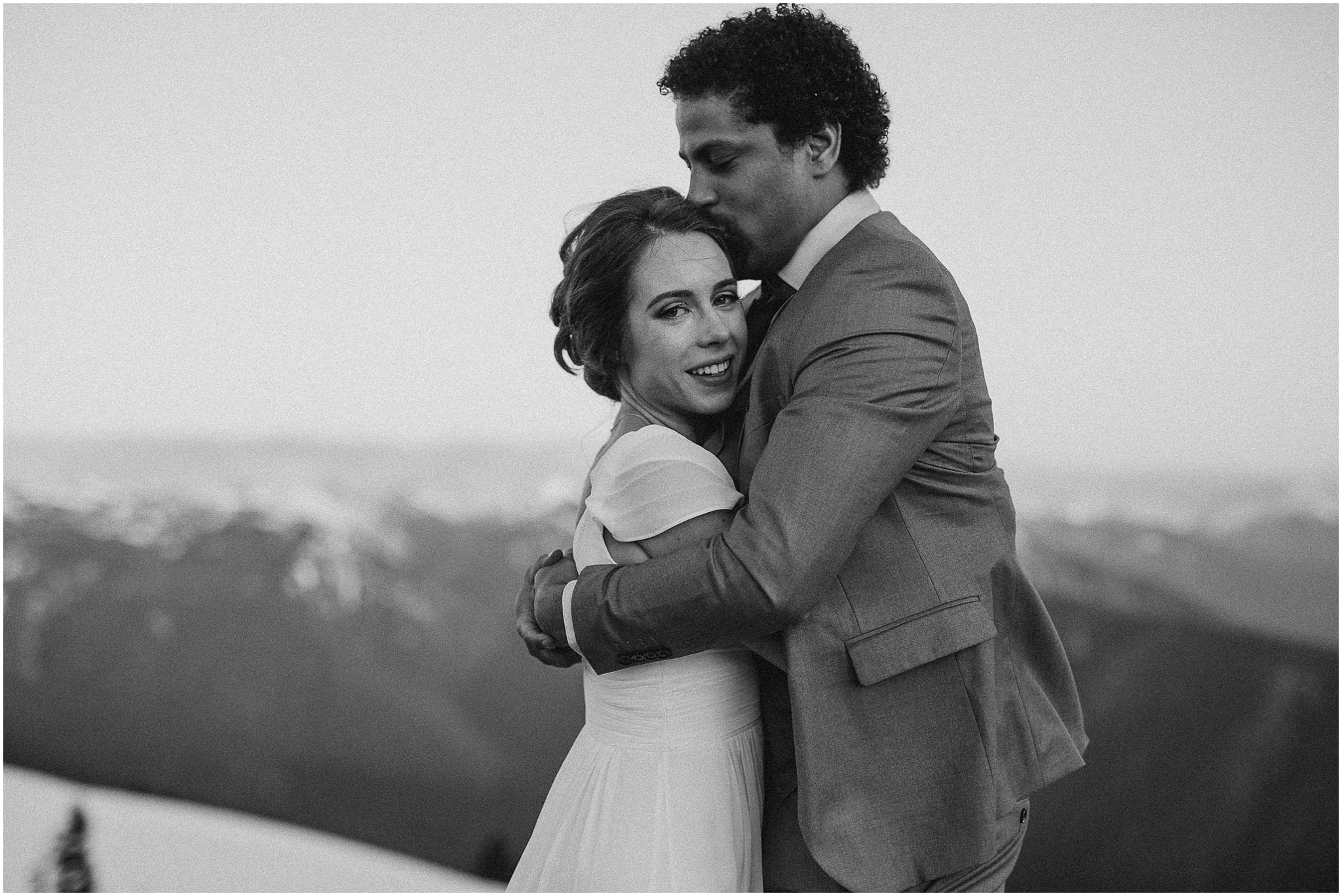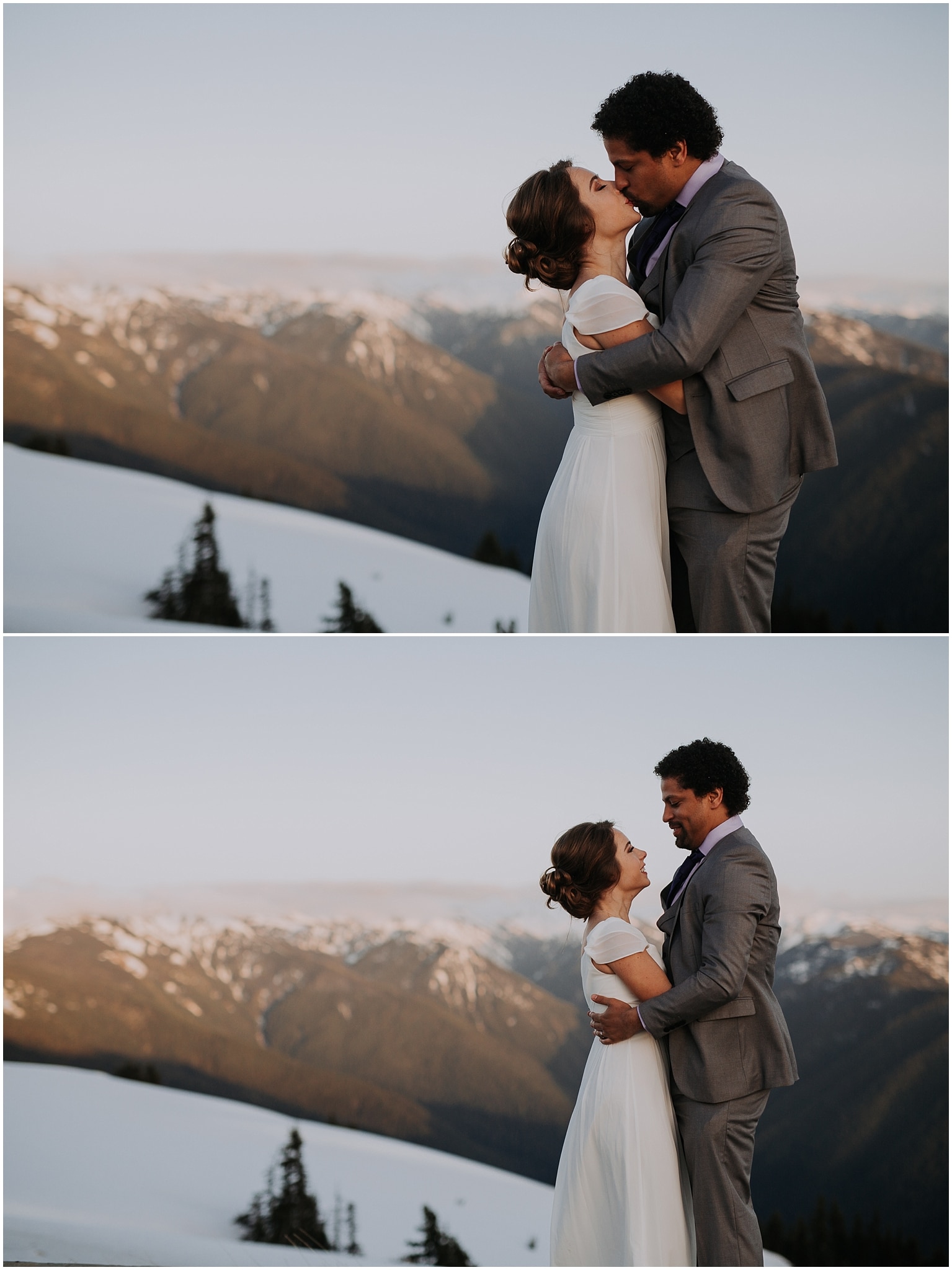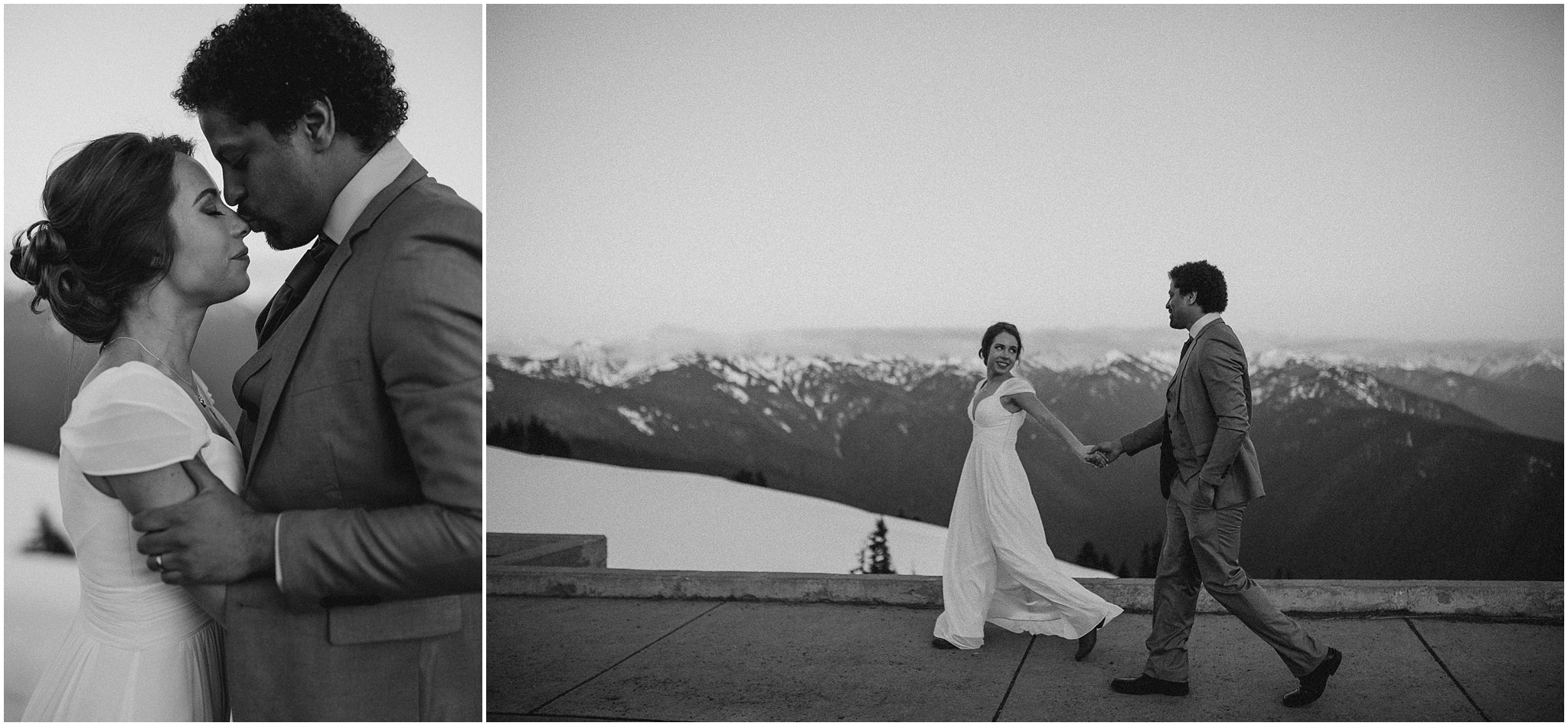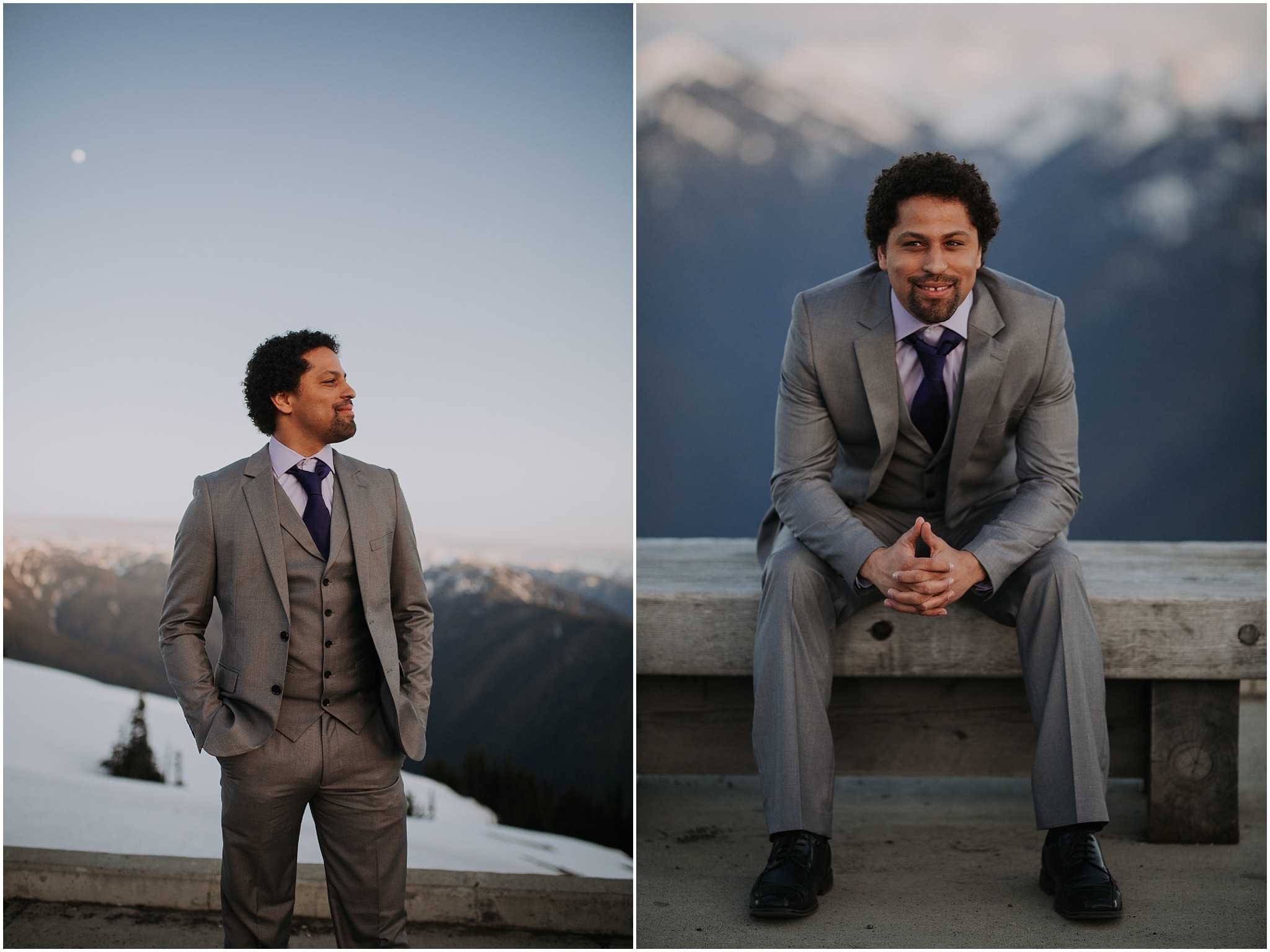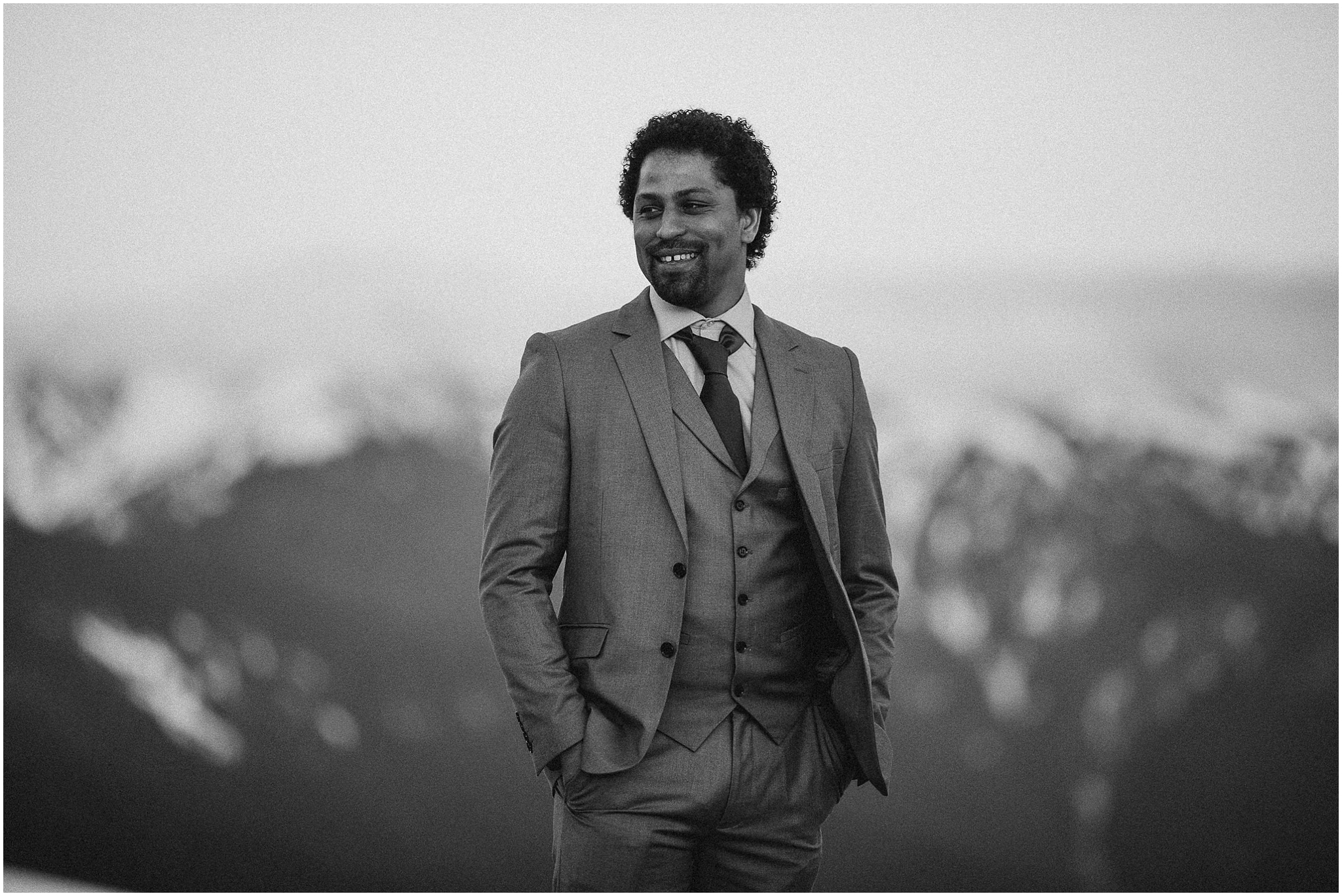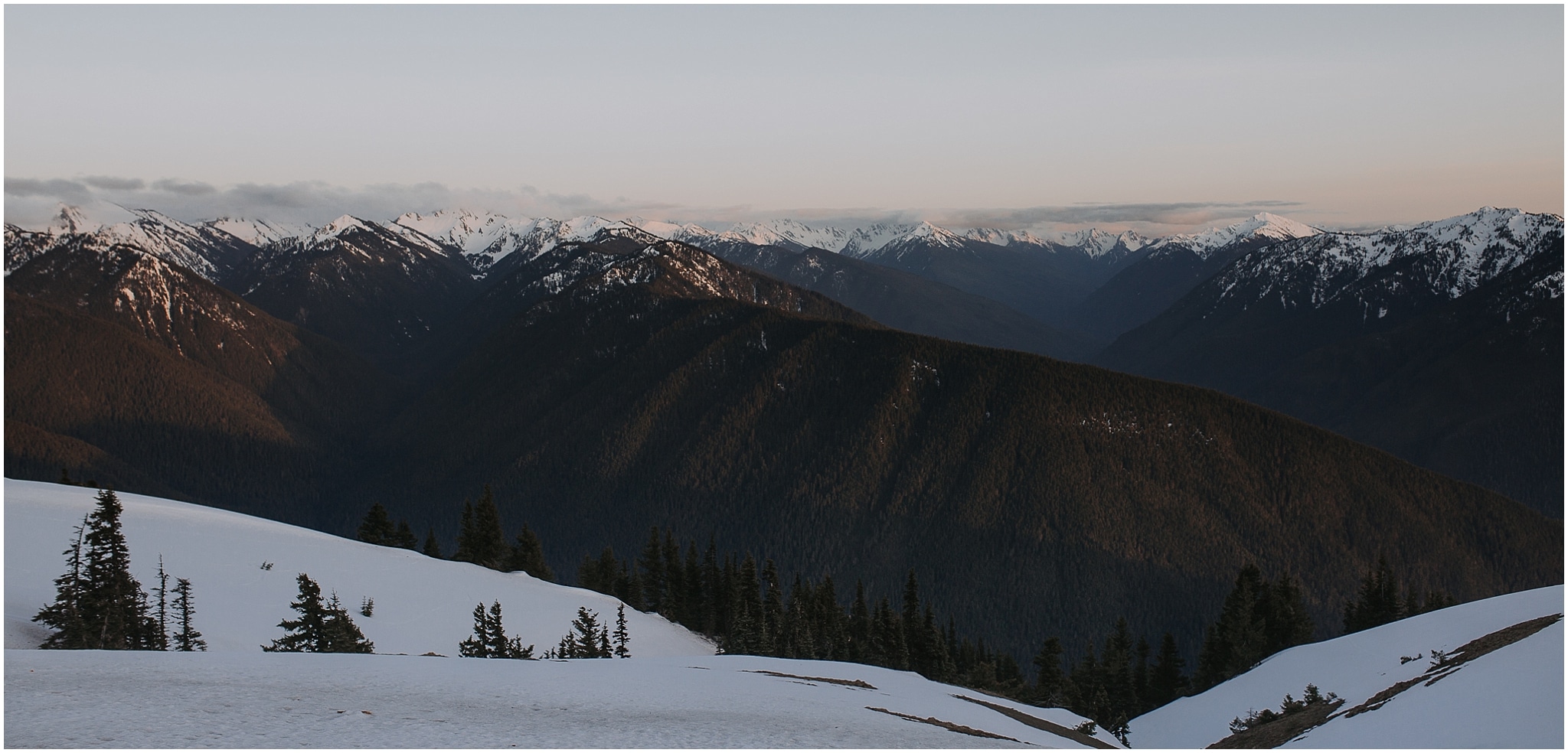 There are so many more more sessions just like this one in my journal.  Click here.
I'm also regularly stalked on Instagram so feel free to add to it here.