Jade & Bryce Engagement Session
A story about A La Push beach Engagement session on the Olympic Peninsula
If you have never been to La Push beach on the Olympic Peninsula you are missing out! The sea stacks and driftwood are iconic. The sun was pleasantly out and very warm. Jade was a freaking knockout in her sexy black maxi dress. Bryce is crazy madly in love with her and they are such a sweet couple. You could feel the heat between them too. I mean, damn, they are sexy together.
One of my favorite parts was when they sat down on my favorite mexican blanket and played that silly hand game where you try to pull your hand out before the other person slaps it. It brought the perfect bit of playfulness that I always search for in all my Engagement sessions. You can not beat a true laugh and when a connection is palpable. I have worked hard over the last several years to get my clients into a state of comfortability and honest emotion.
As the engagement session started, we started on the north side of the Olympic Peninsula, we hiked down to Second Beach, which is just before La Push beach. Which if you have never camped there you need to do it asap! This beach is sandy, and goes for miles. I made sure to get those two running and getting that rare bright sun on their already tan skin. Which I find hilarious since 99.99% of the people who live in the area are pale like vampires.
As the sun started to head down we hiked back up and headed over to First Beach at La Push and I knew we just had to shoot at the famous fallen log. It's absolutely breath-taking how big it really is when you are standing in it. I am just so excited how the whole session went and how it ended perfectly with the most beautiful sunset I had seen all summer. I hope you enjoy this session as much as I did shooting it!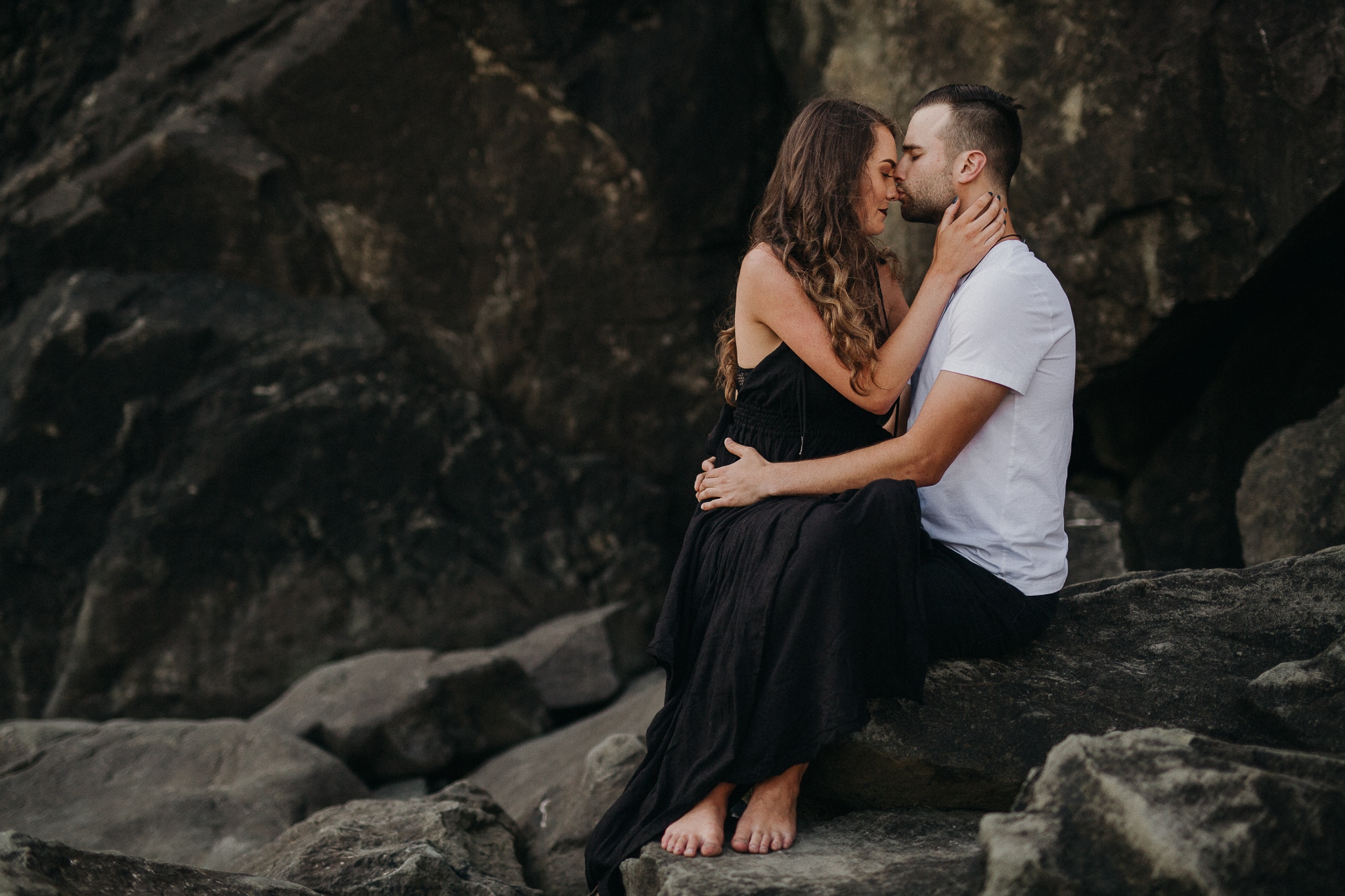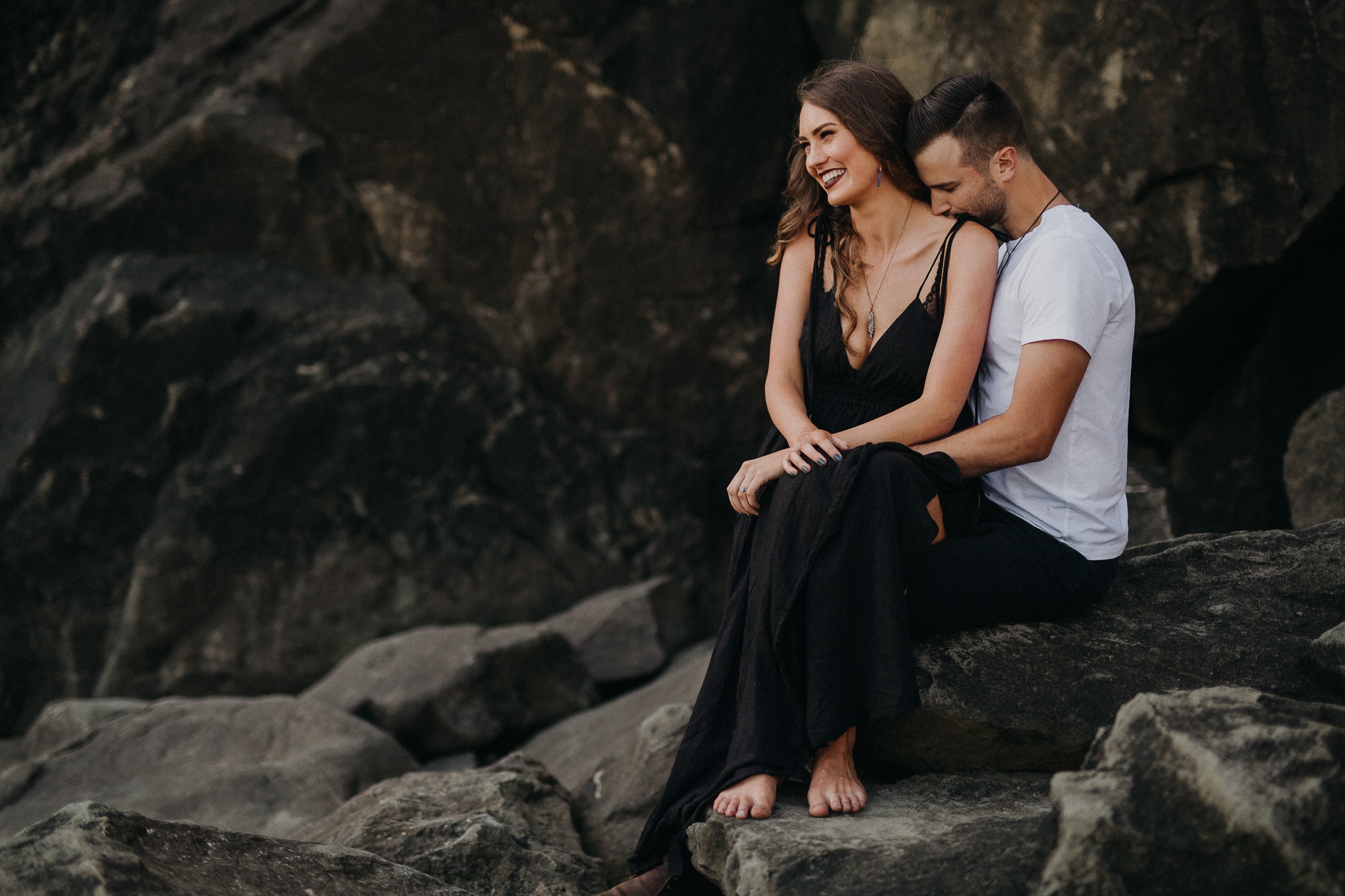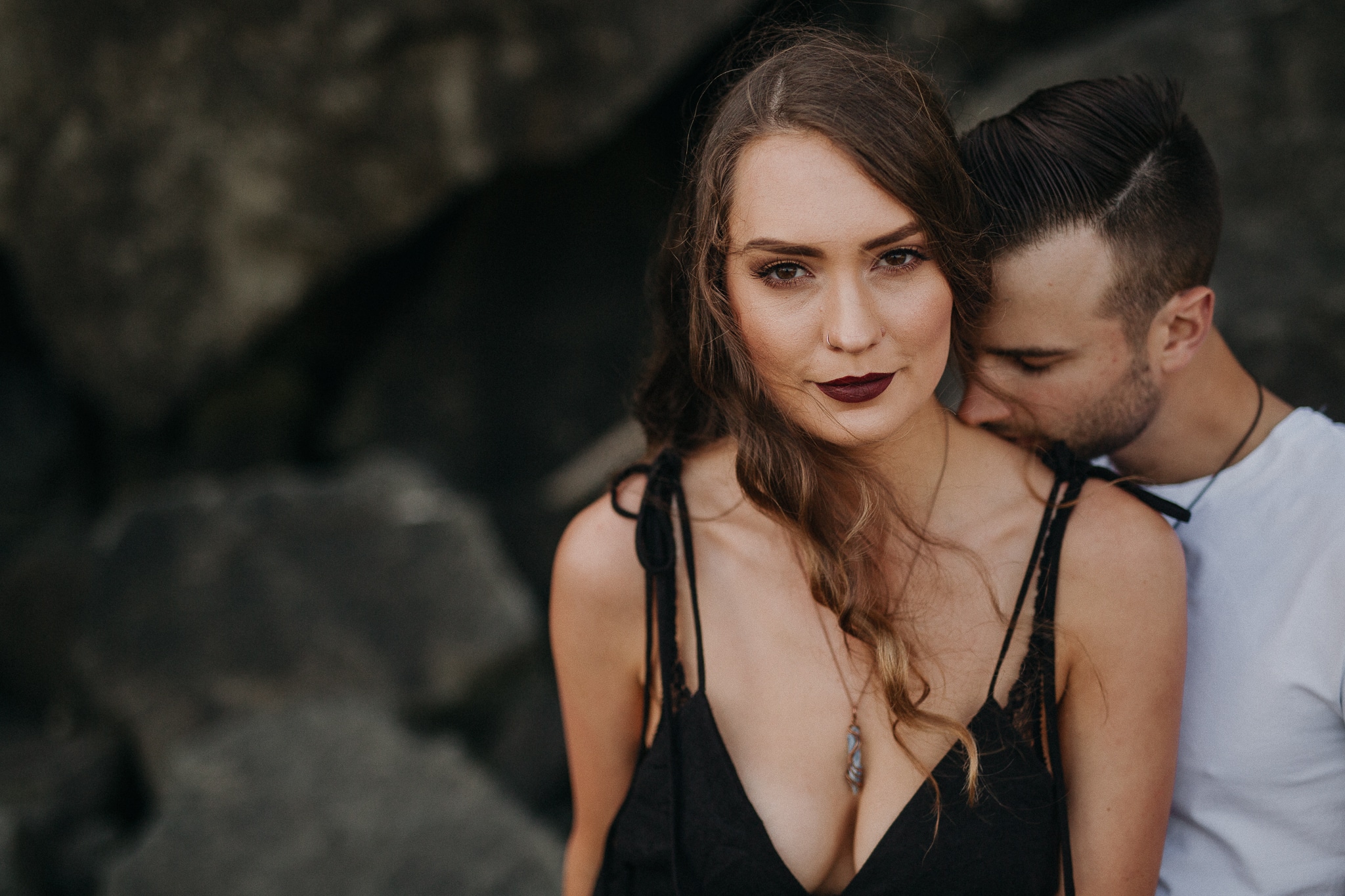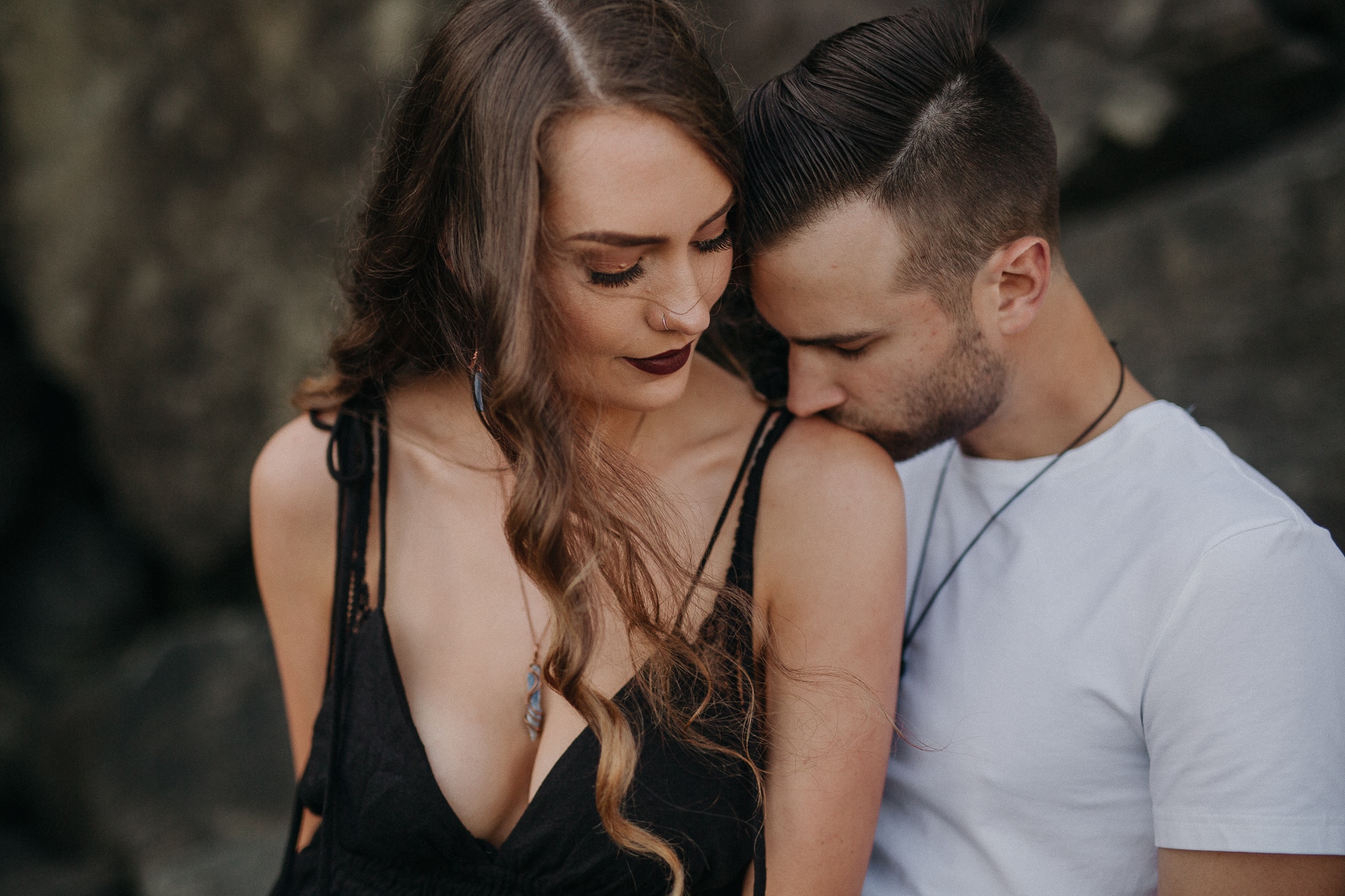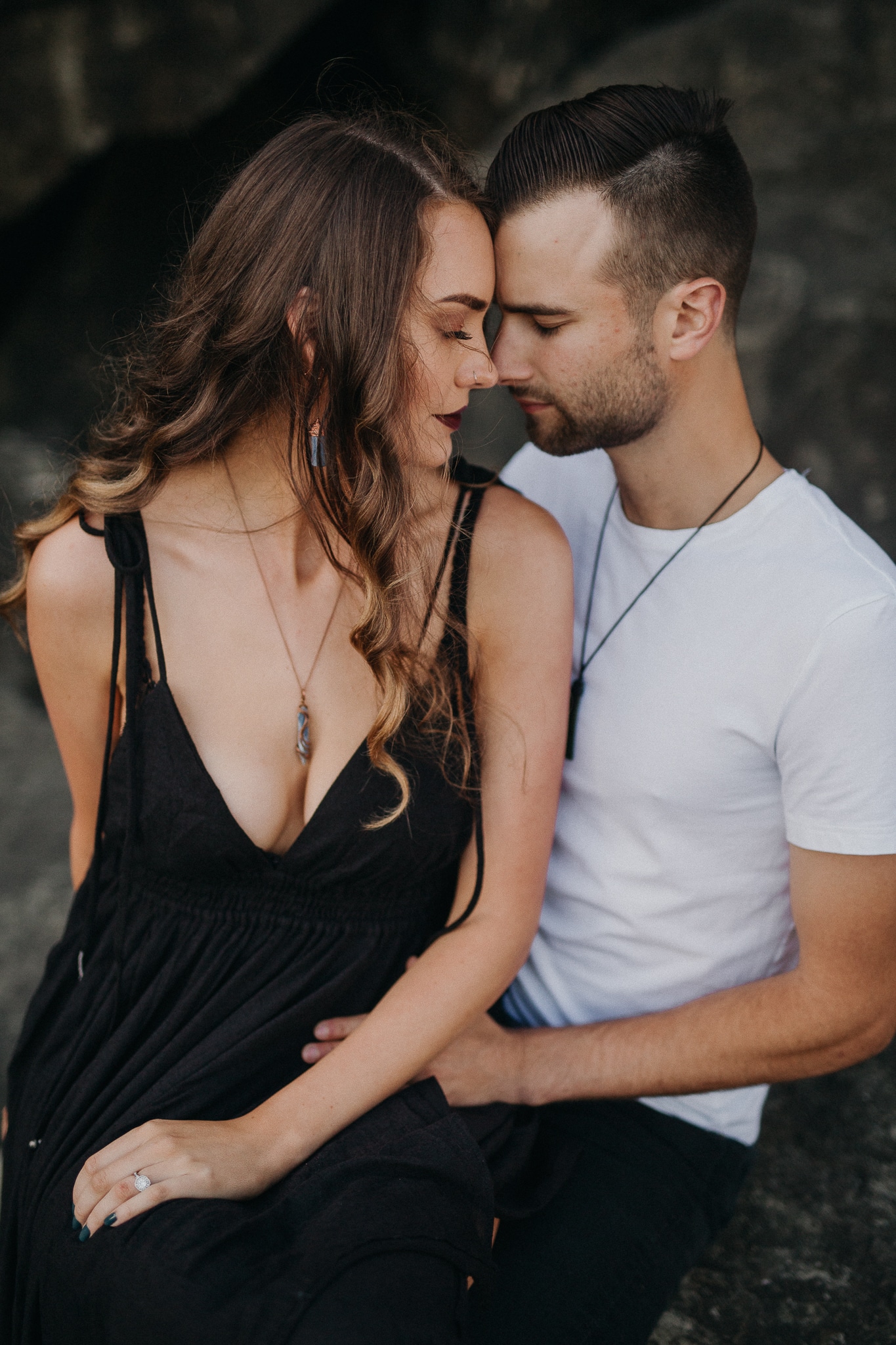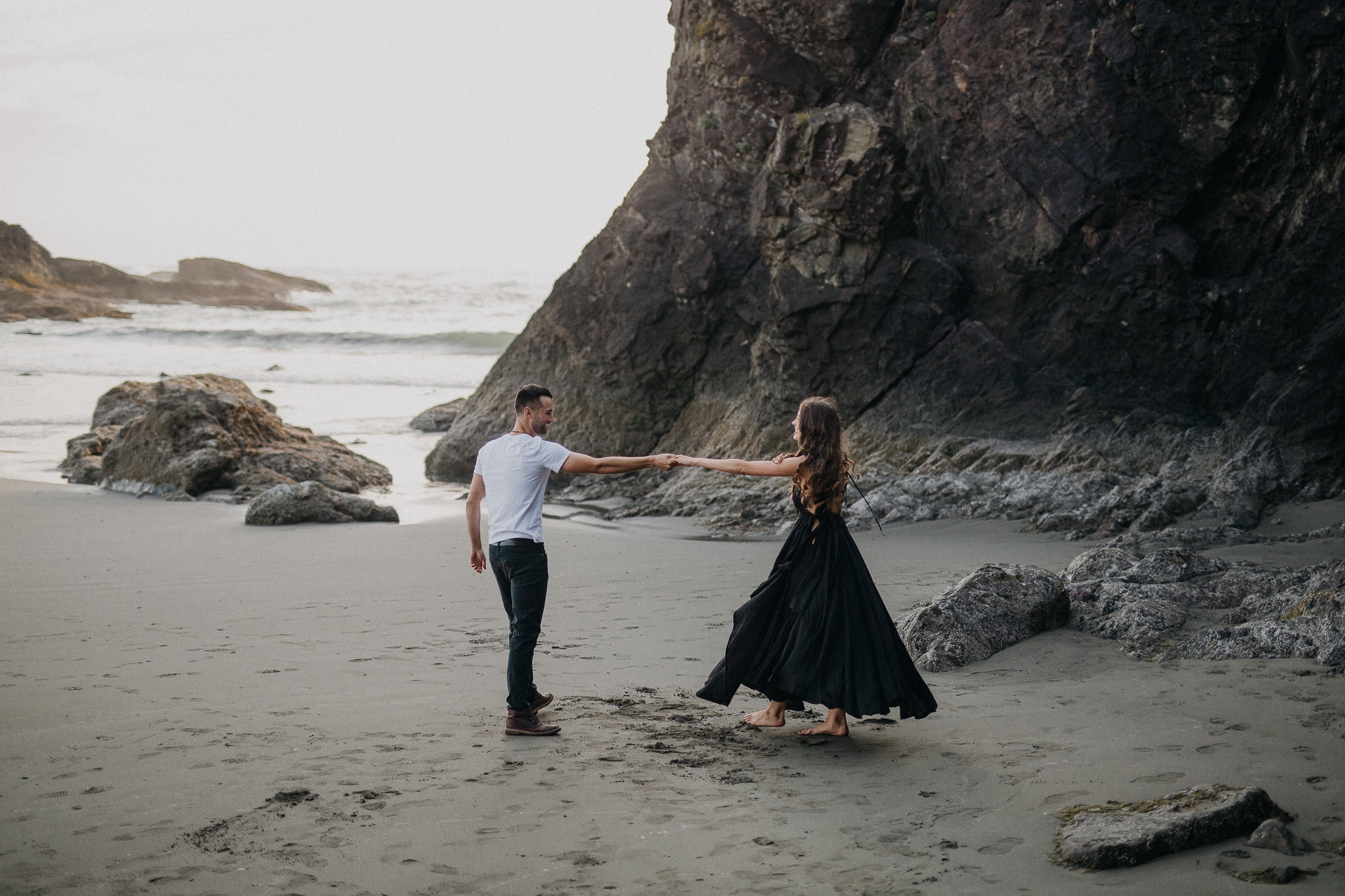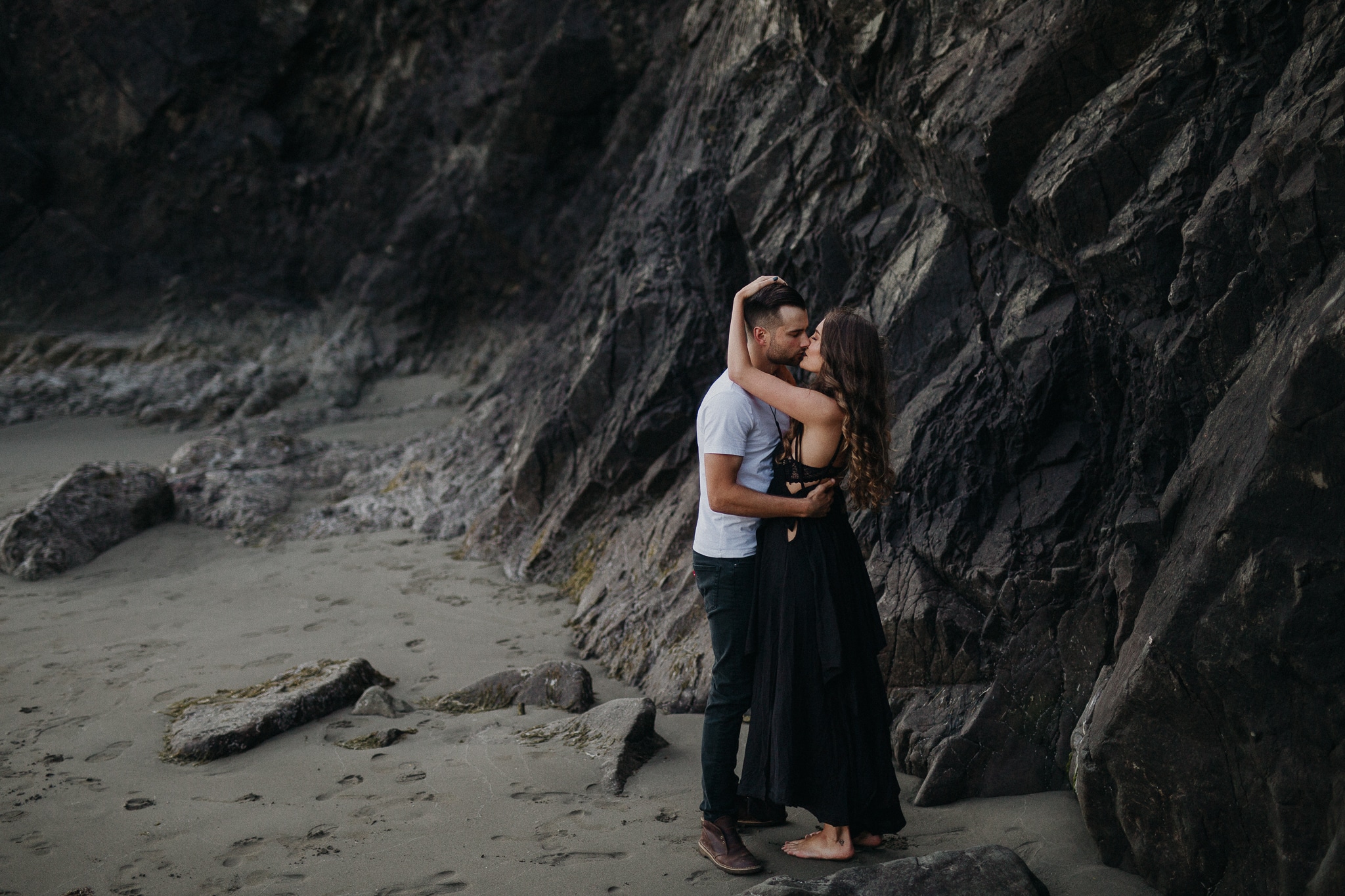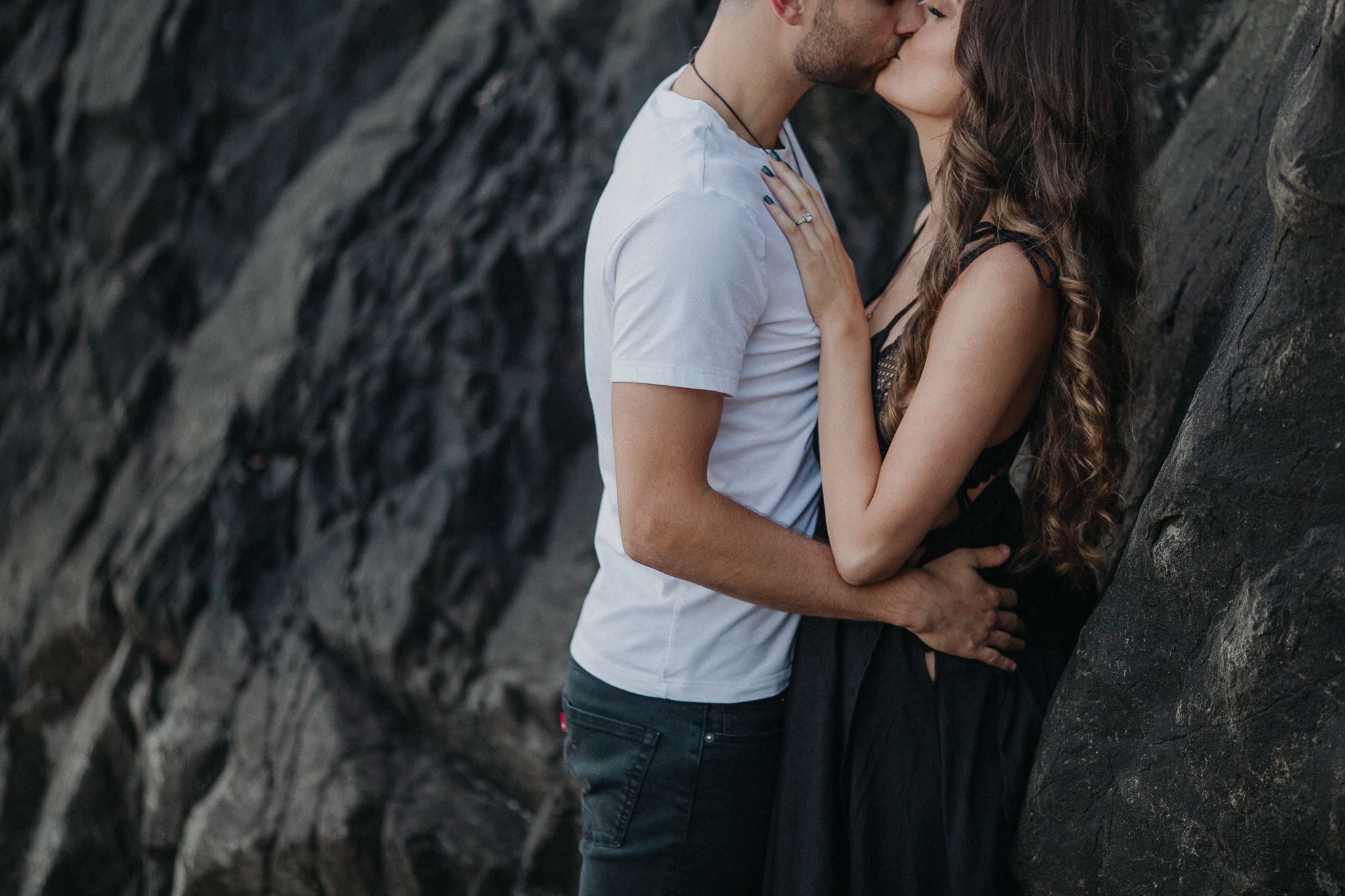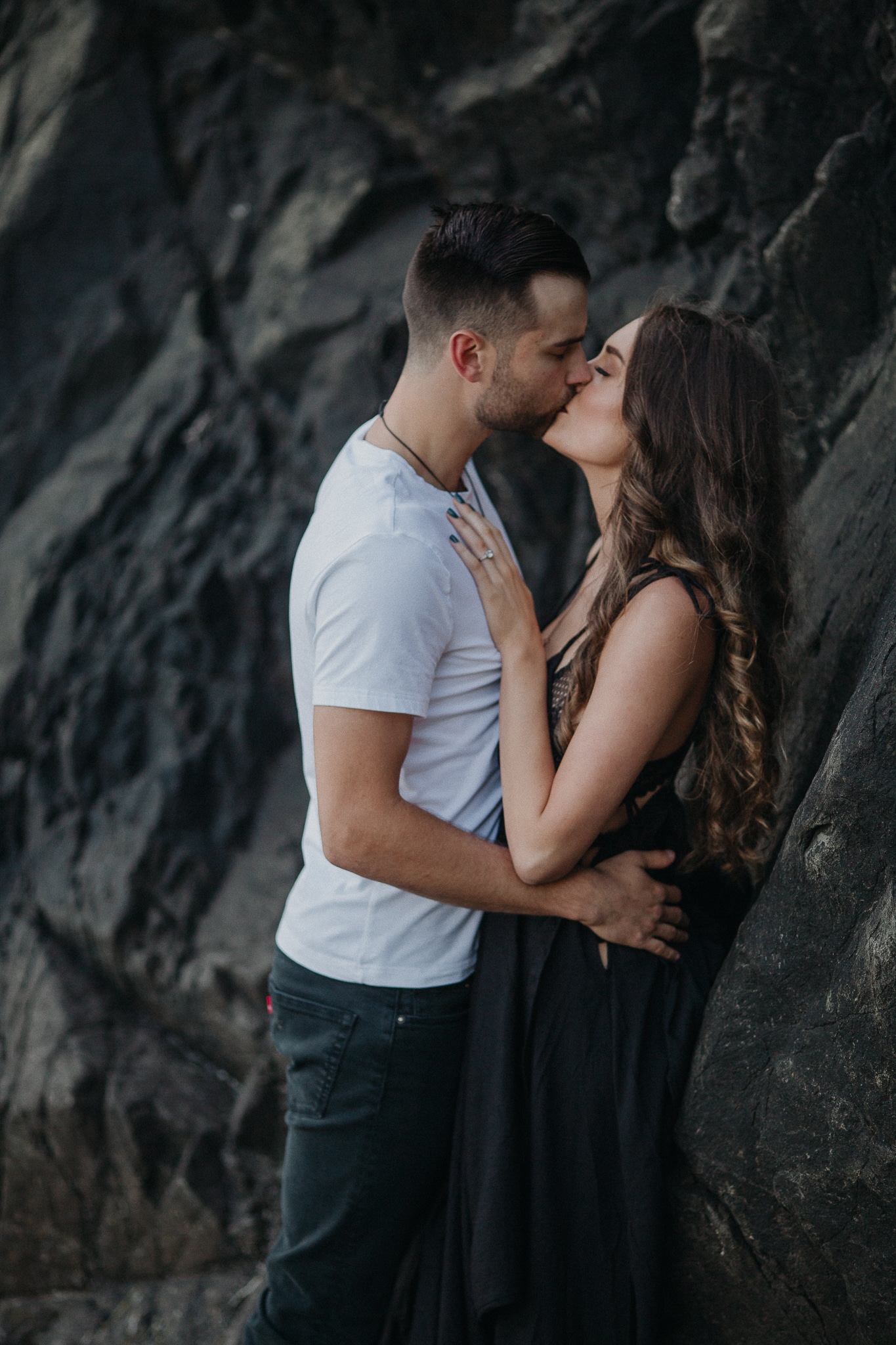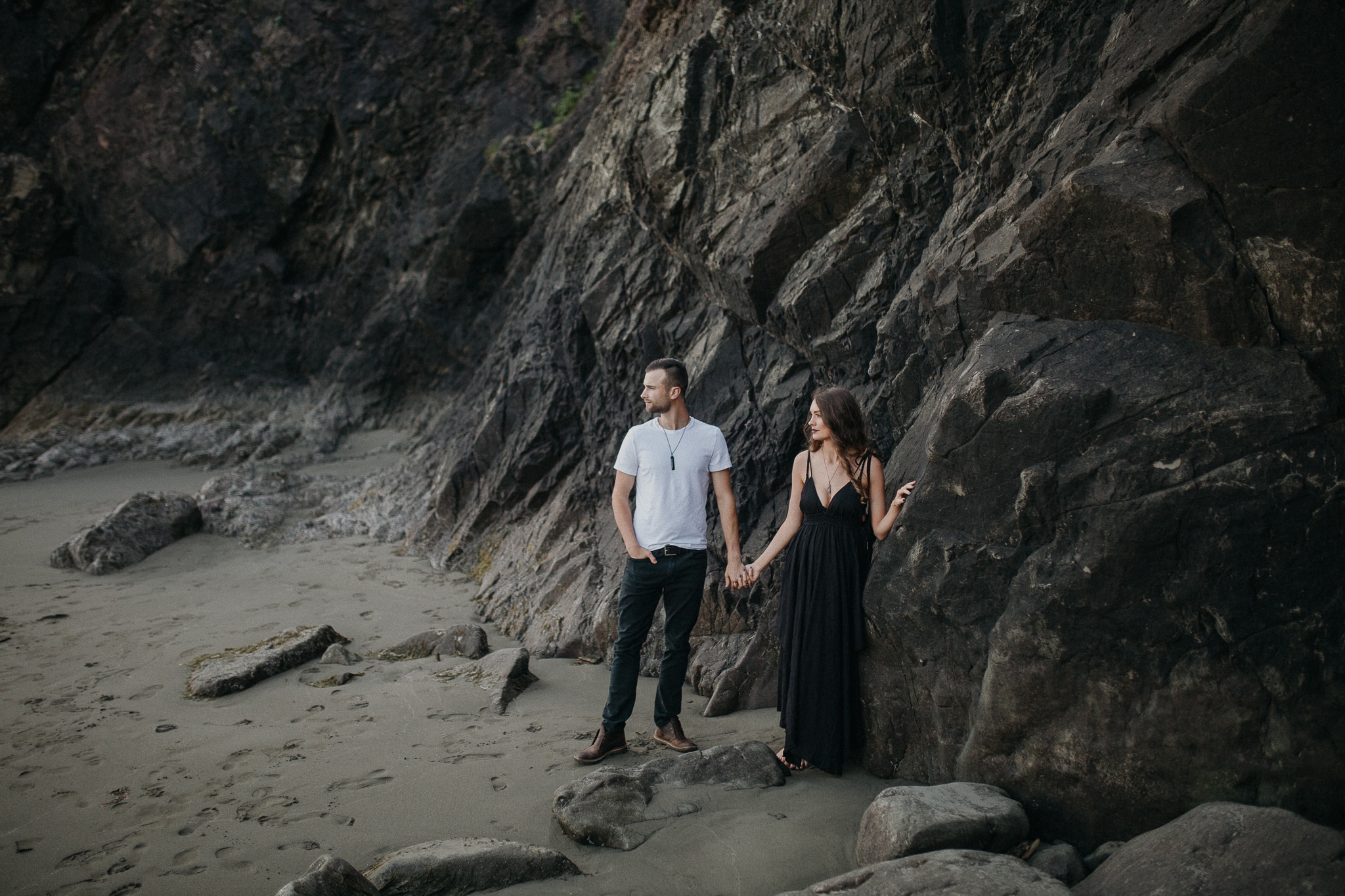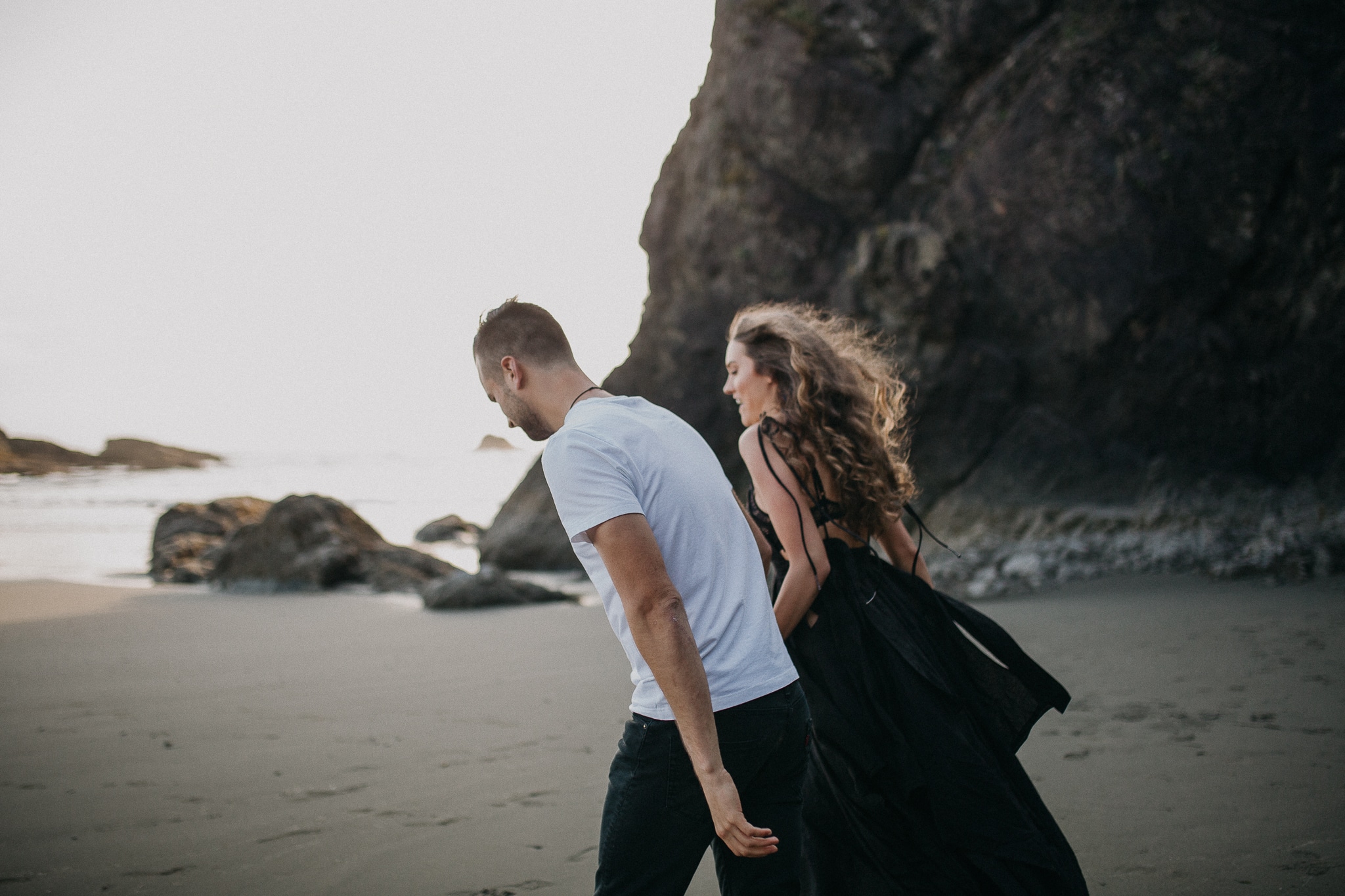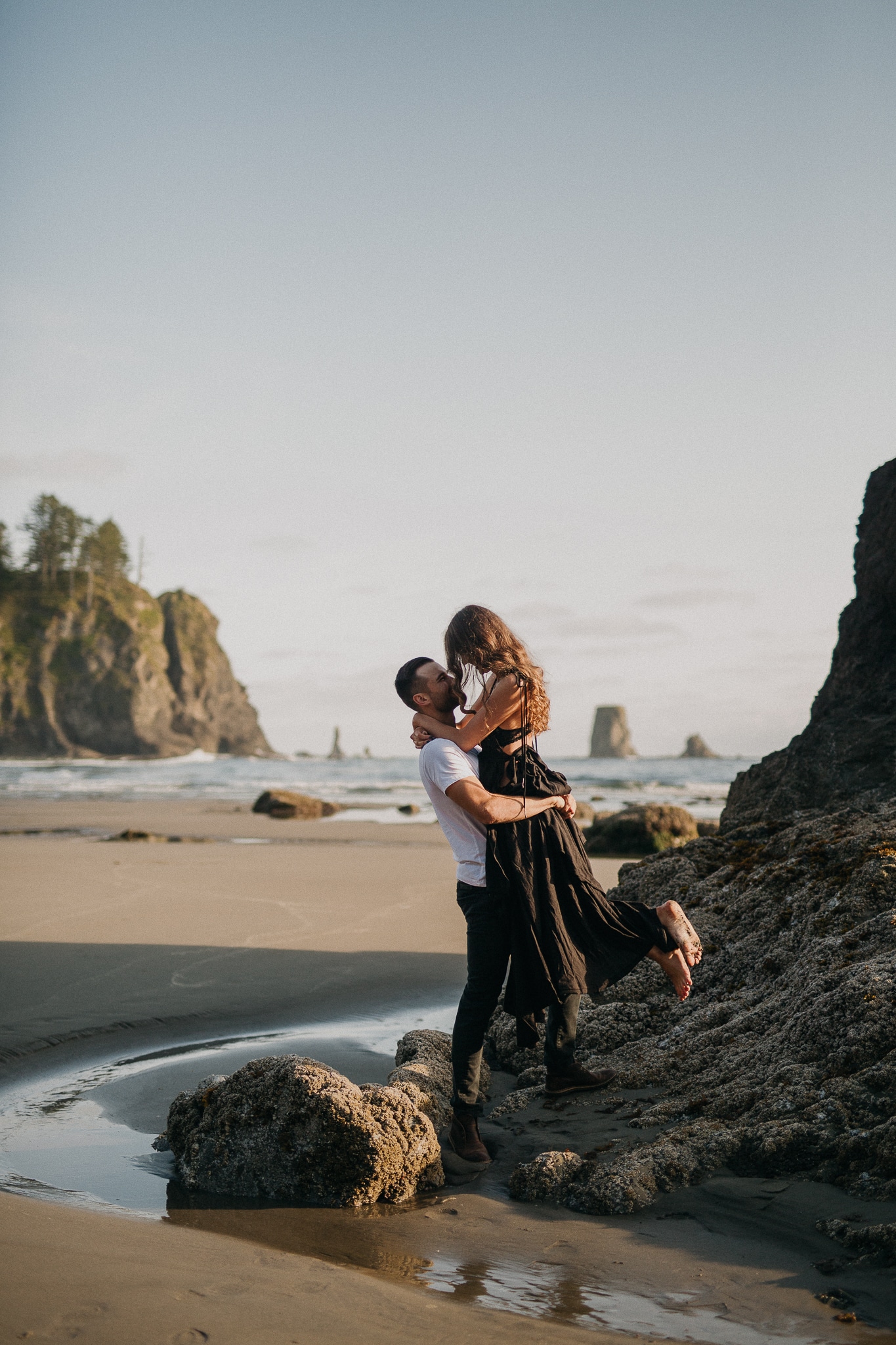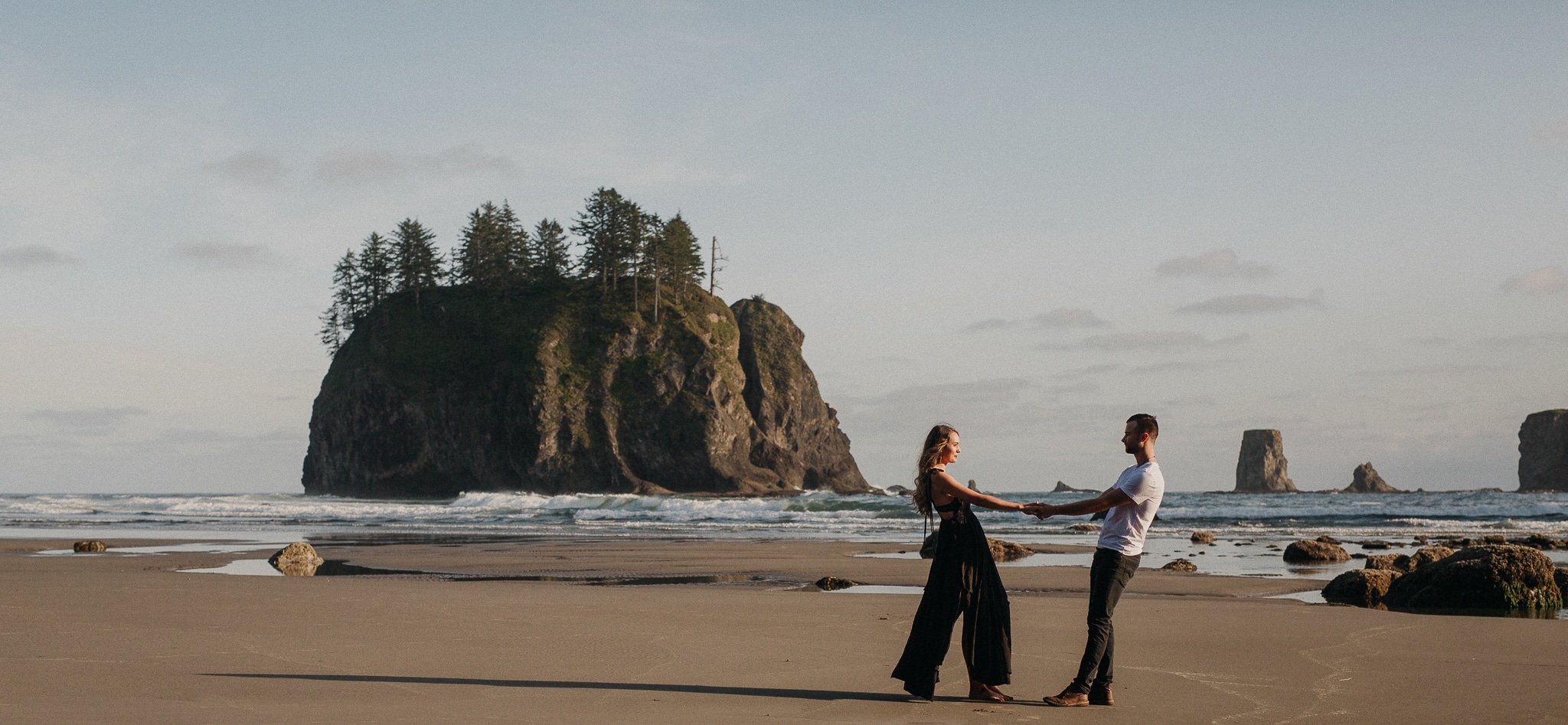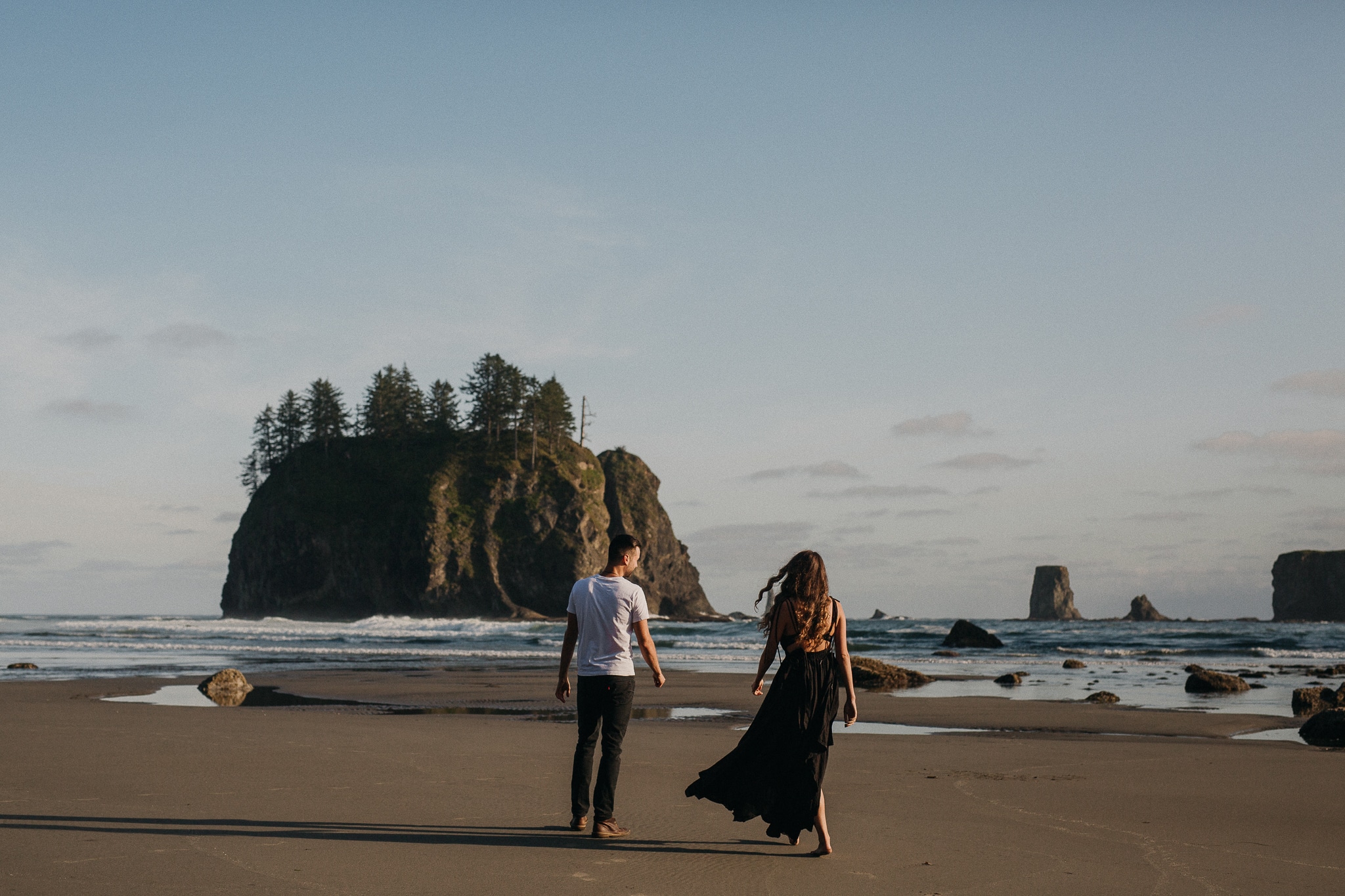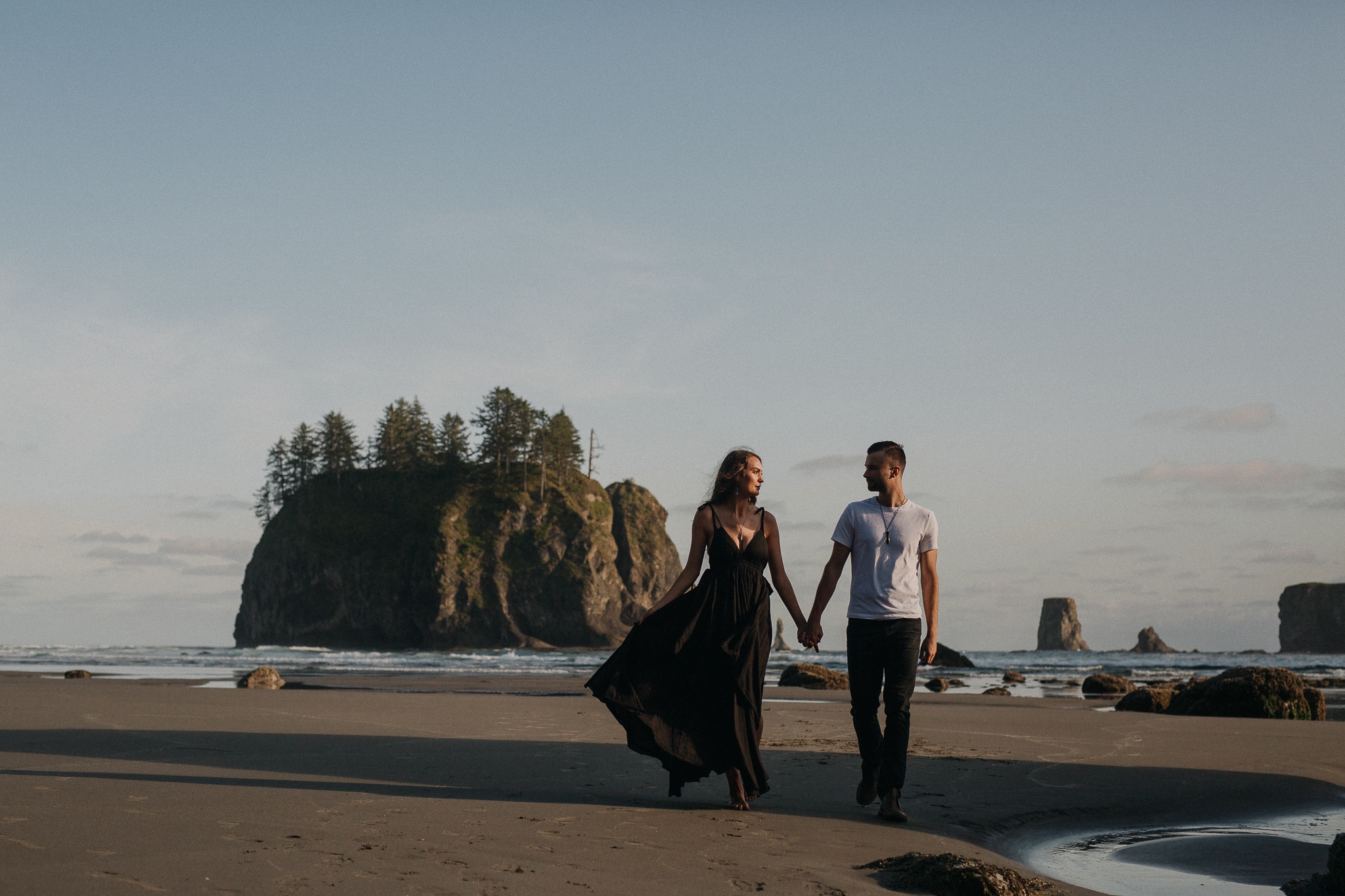 It is such a rare thing to be out at La Push, or anywhere on the Olympic Peninsula really,  and it's ACTUALLY SUNNY AND WARM!! So we made sure to take full advantage of that ridiculously beautiful light!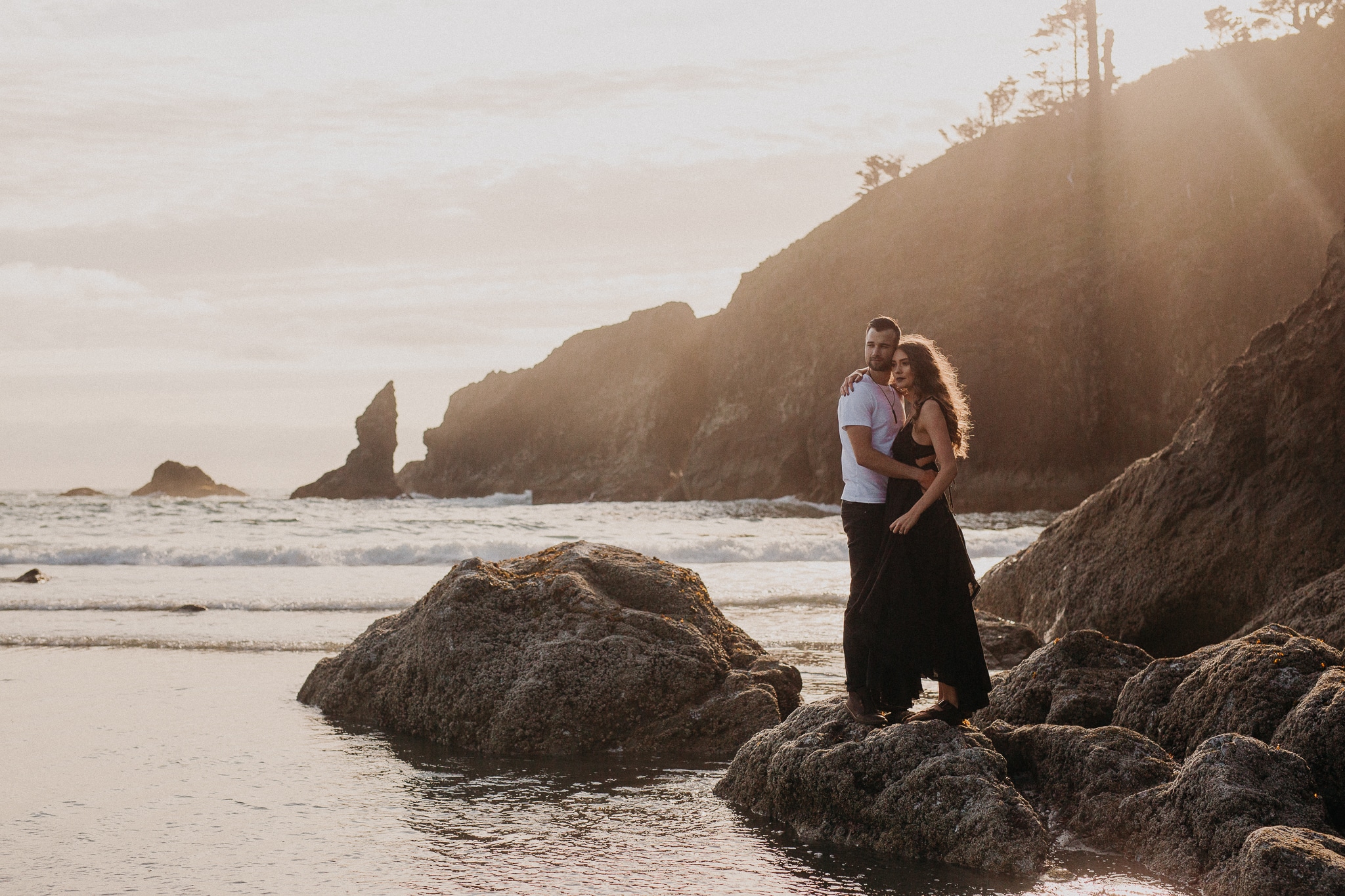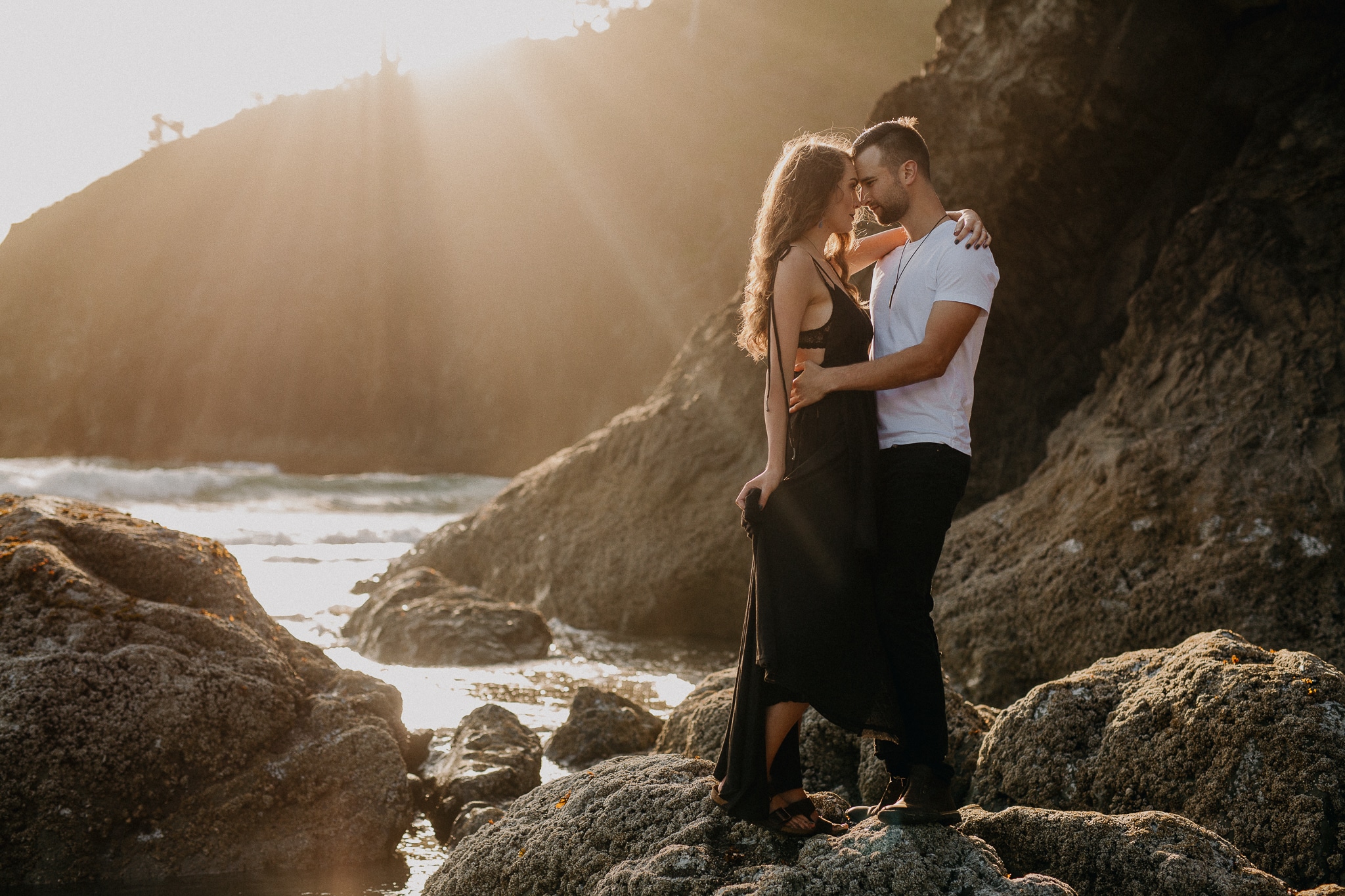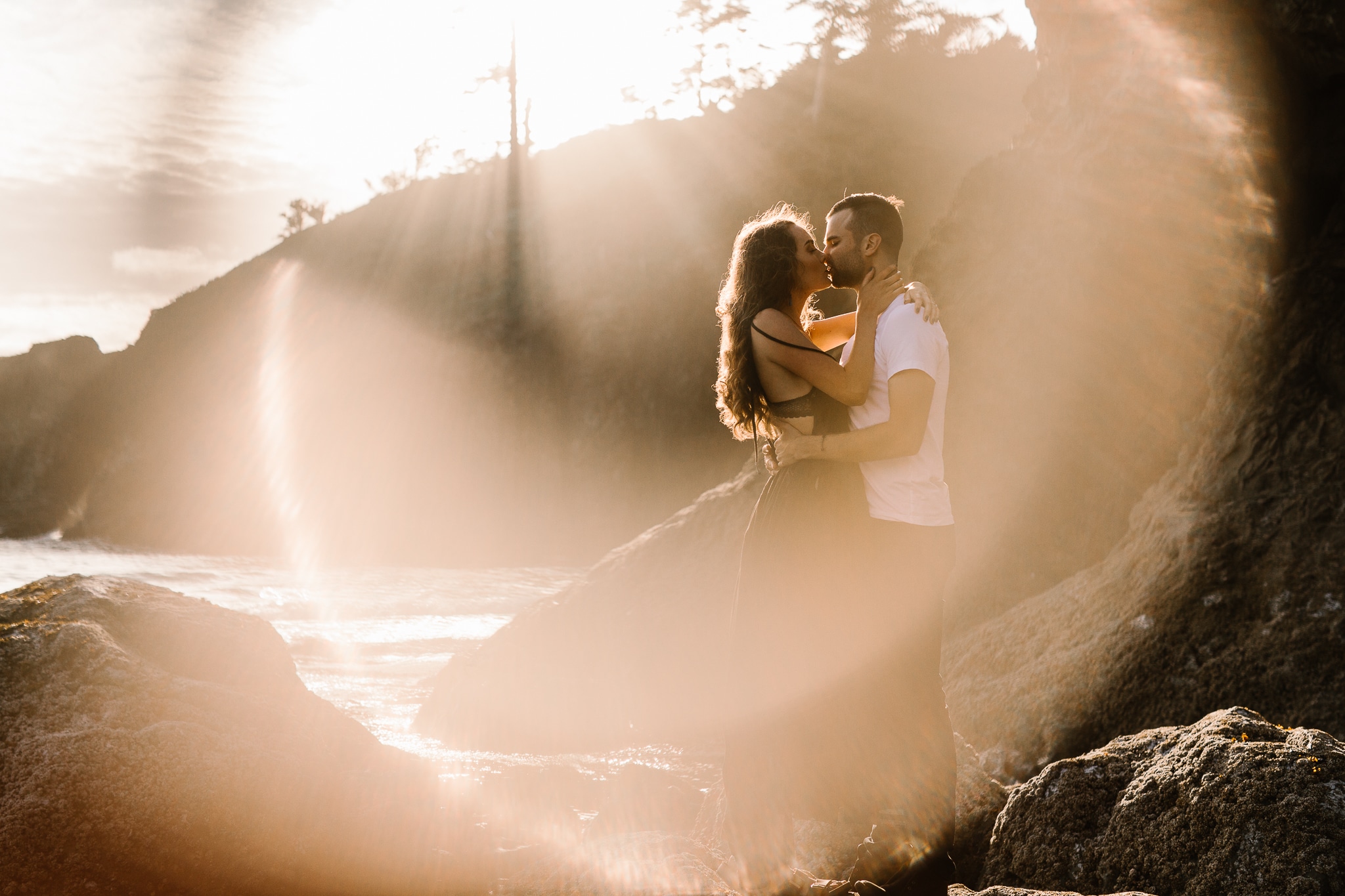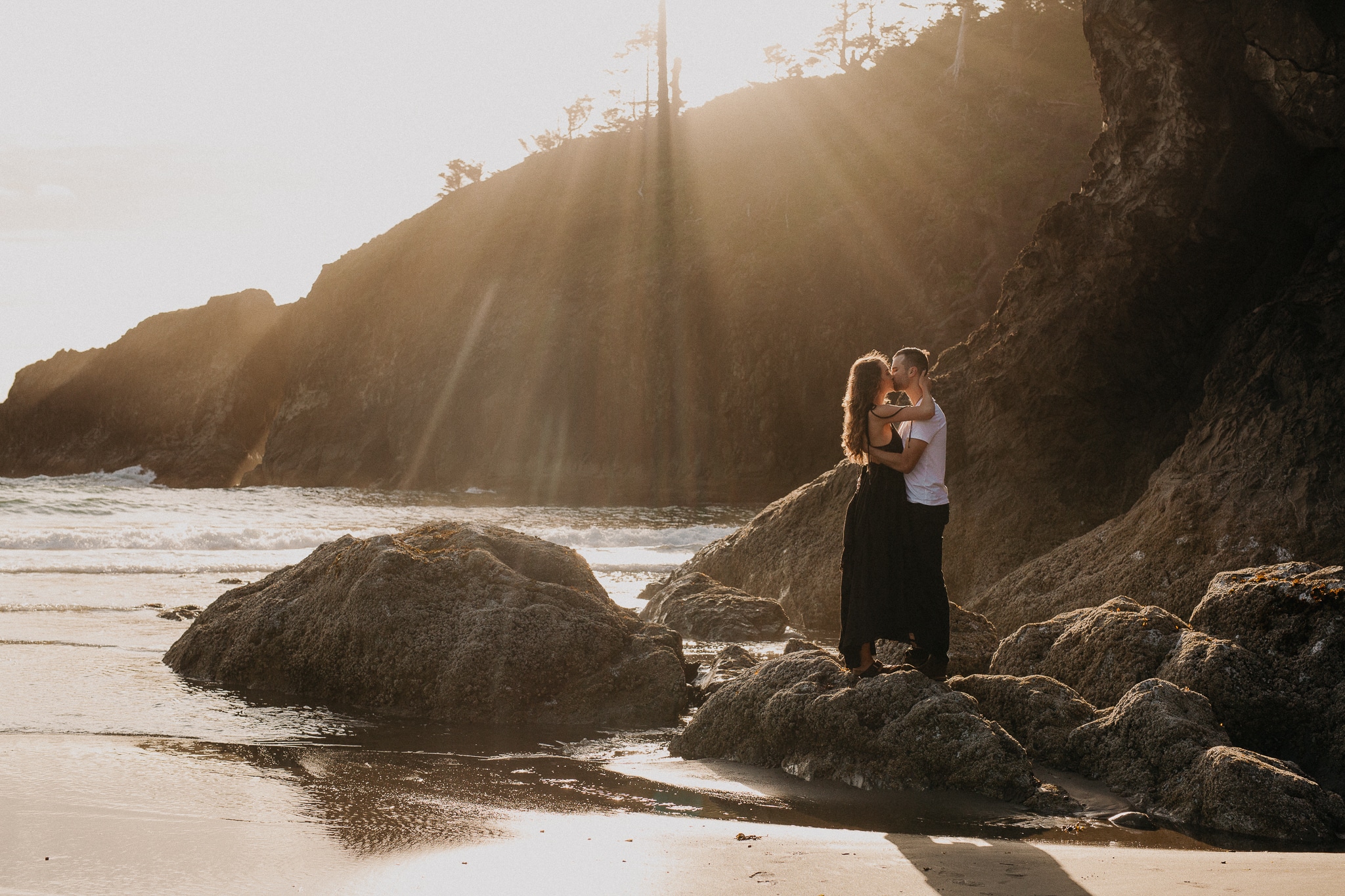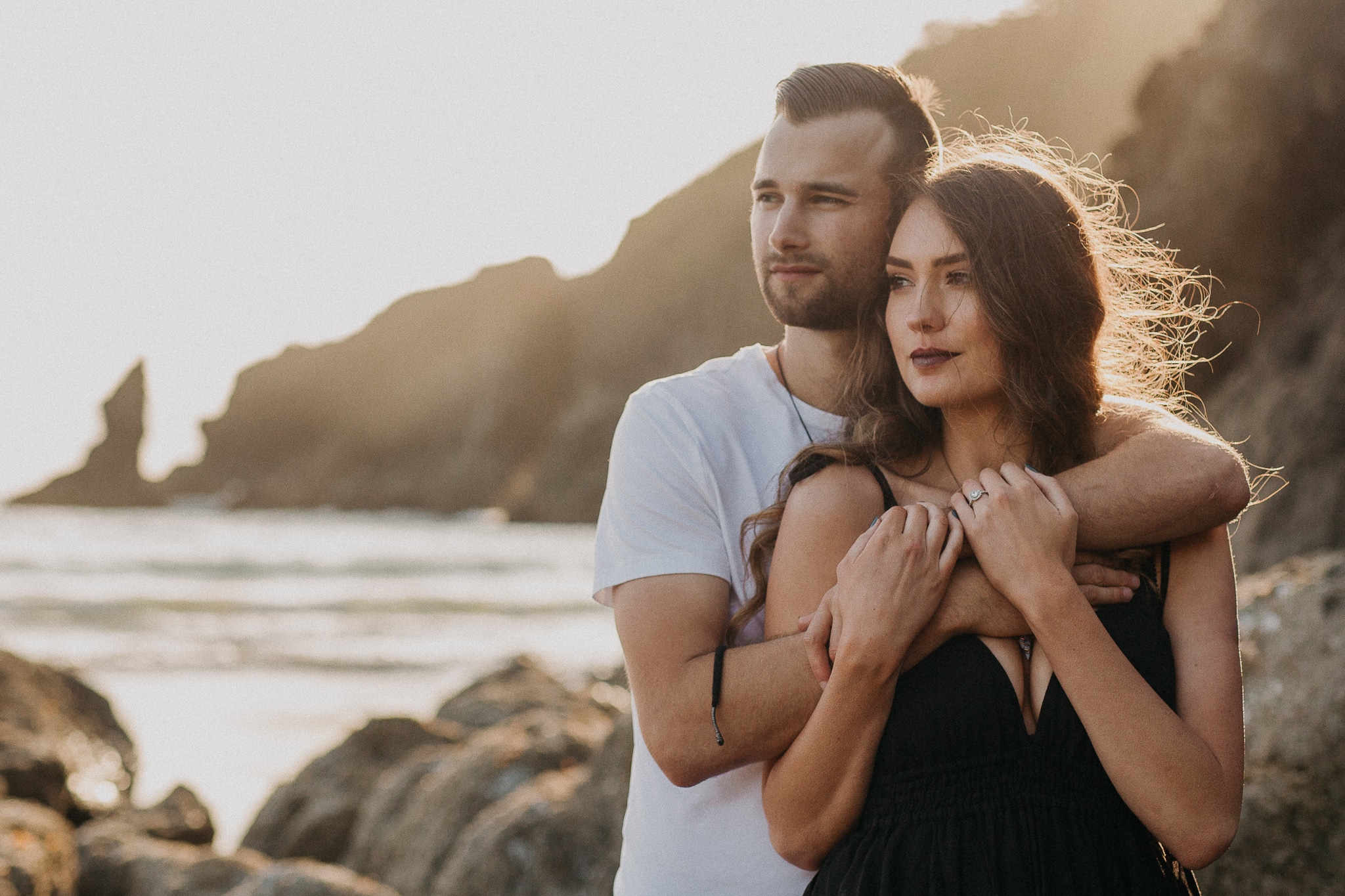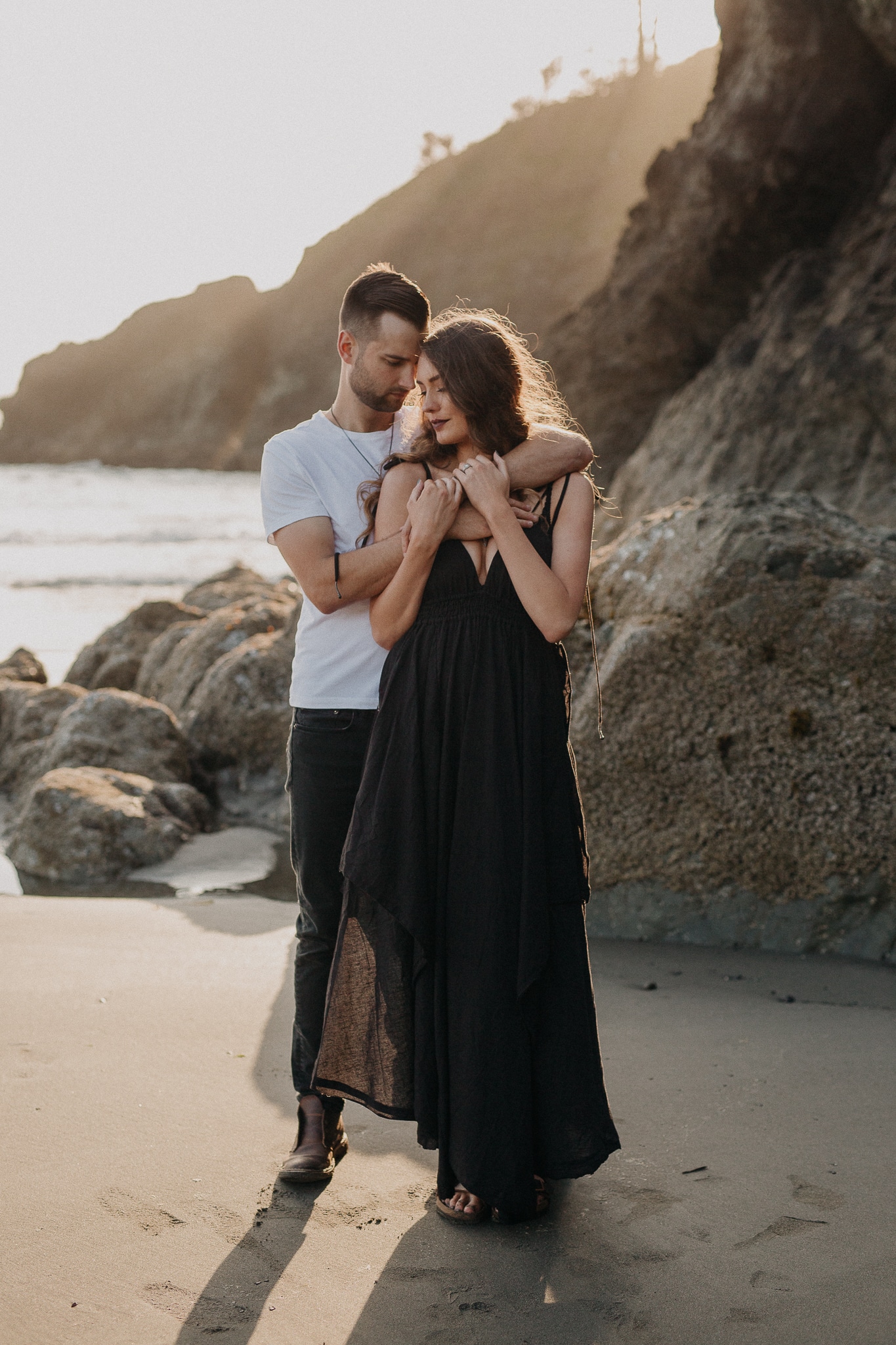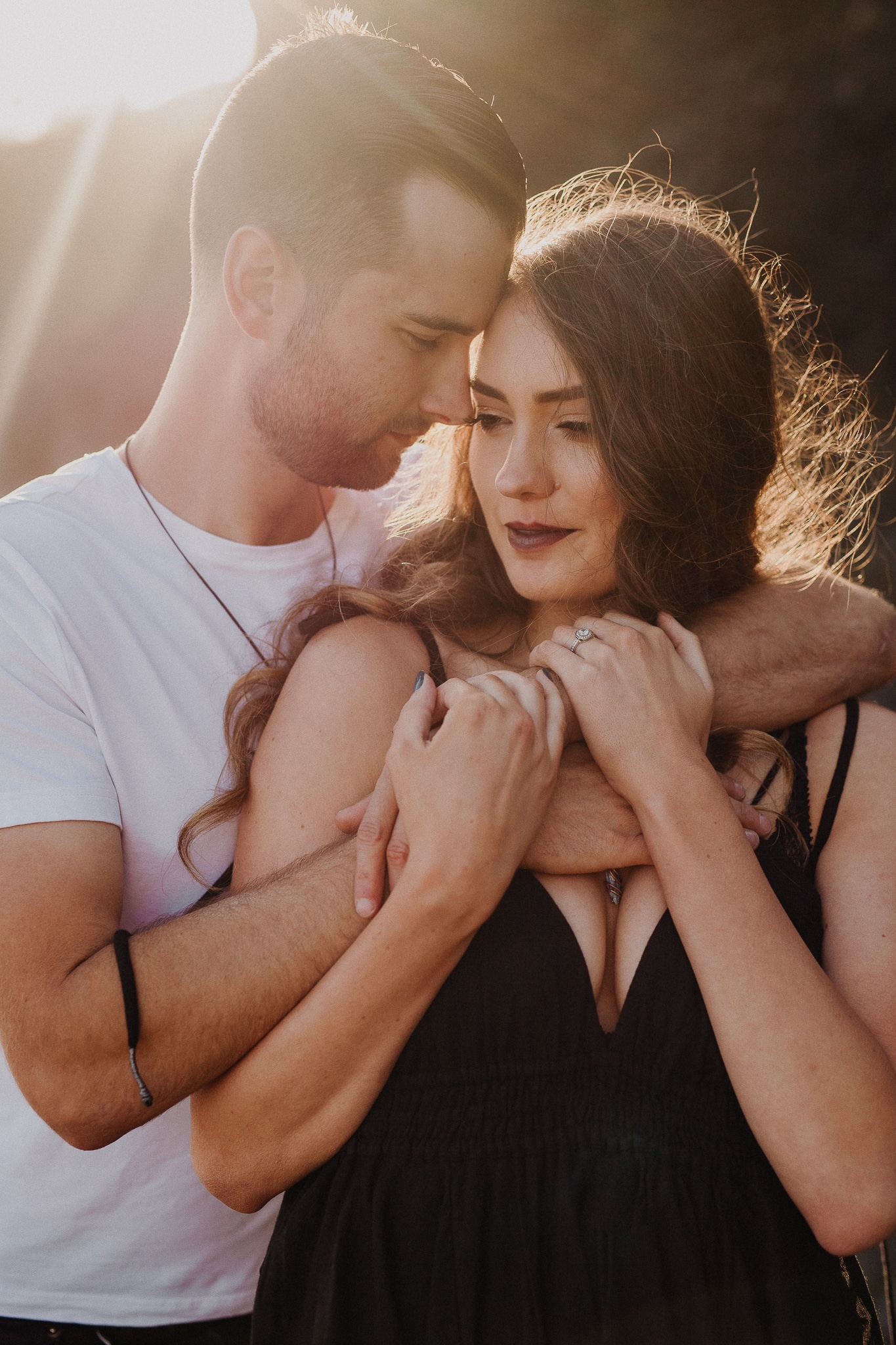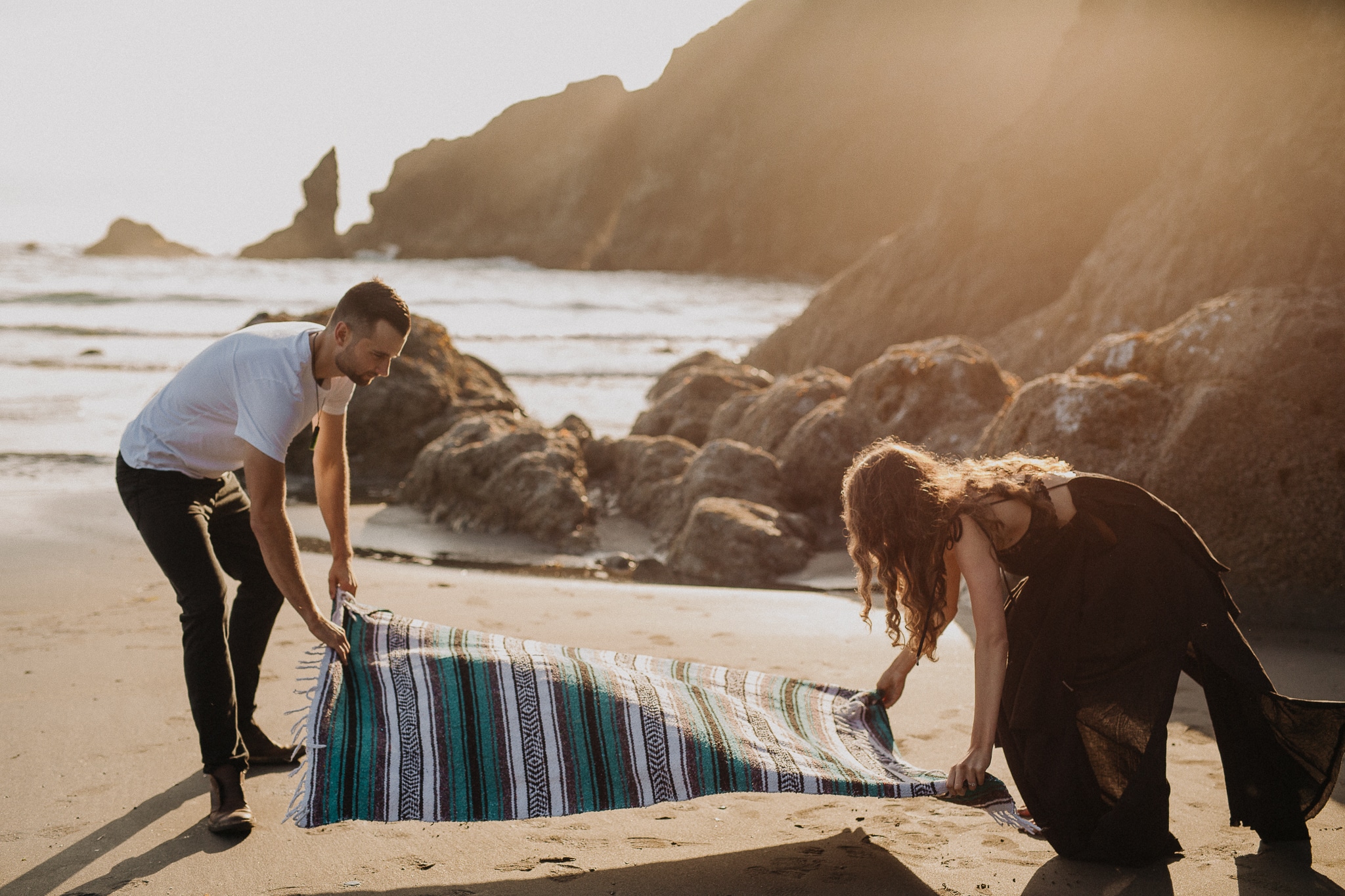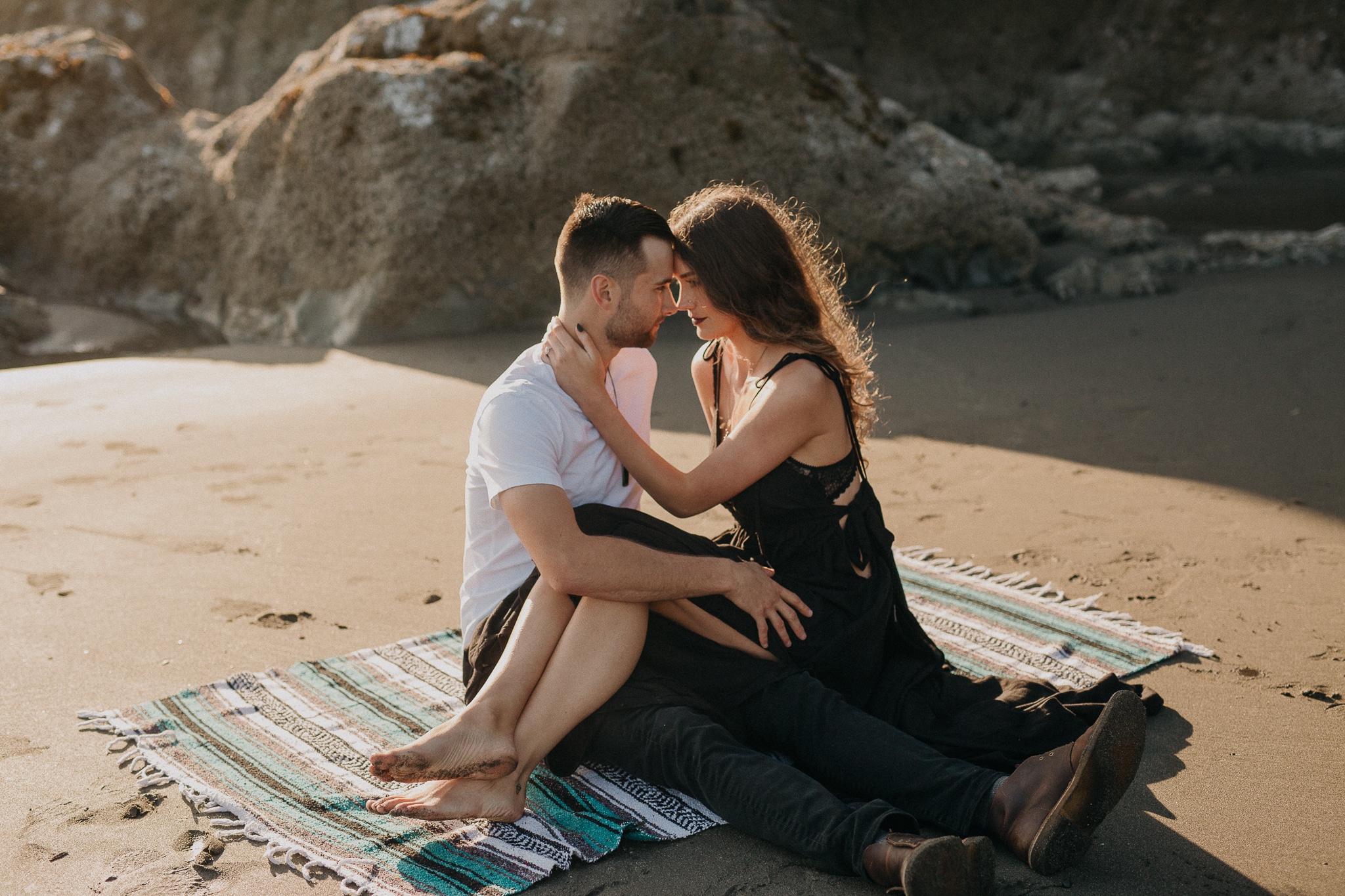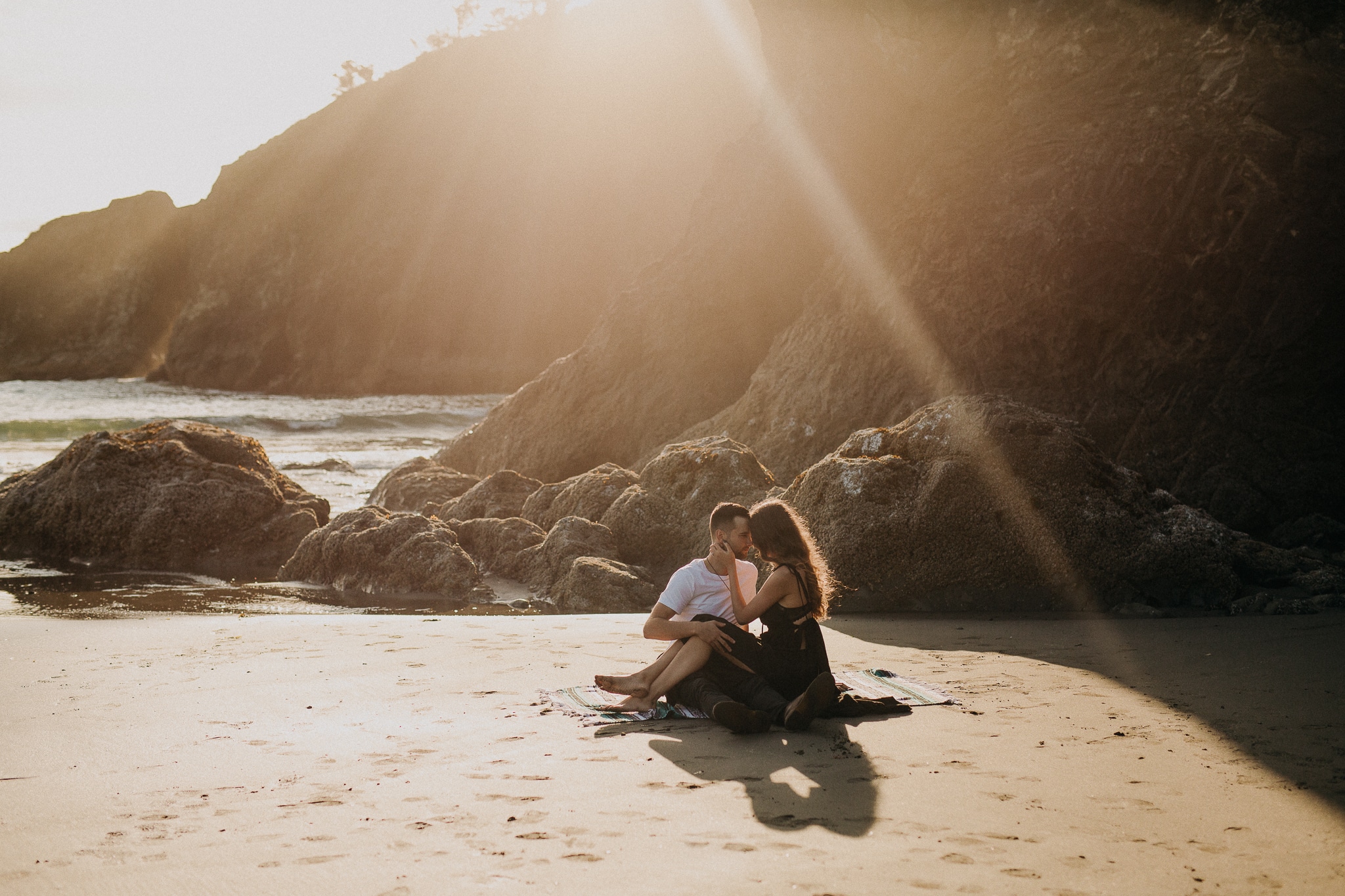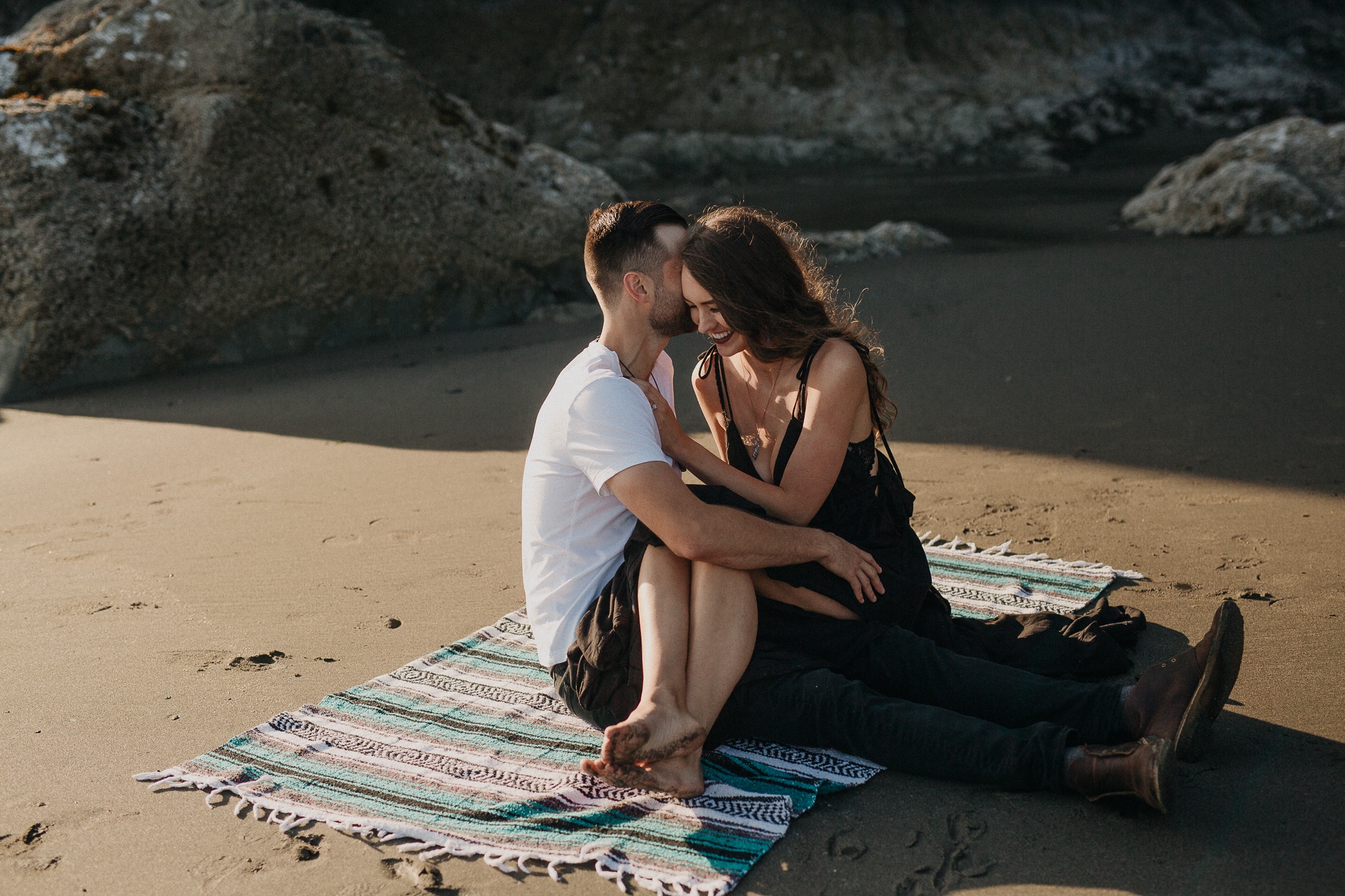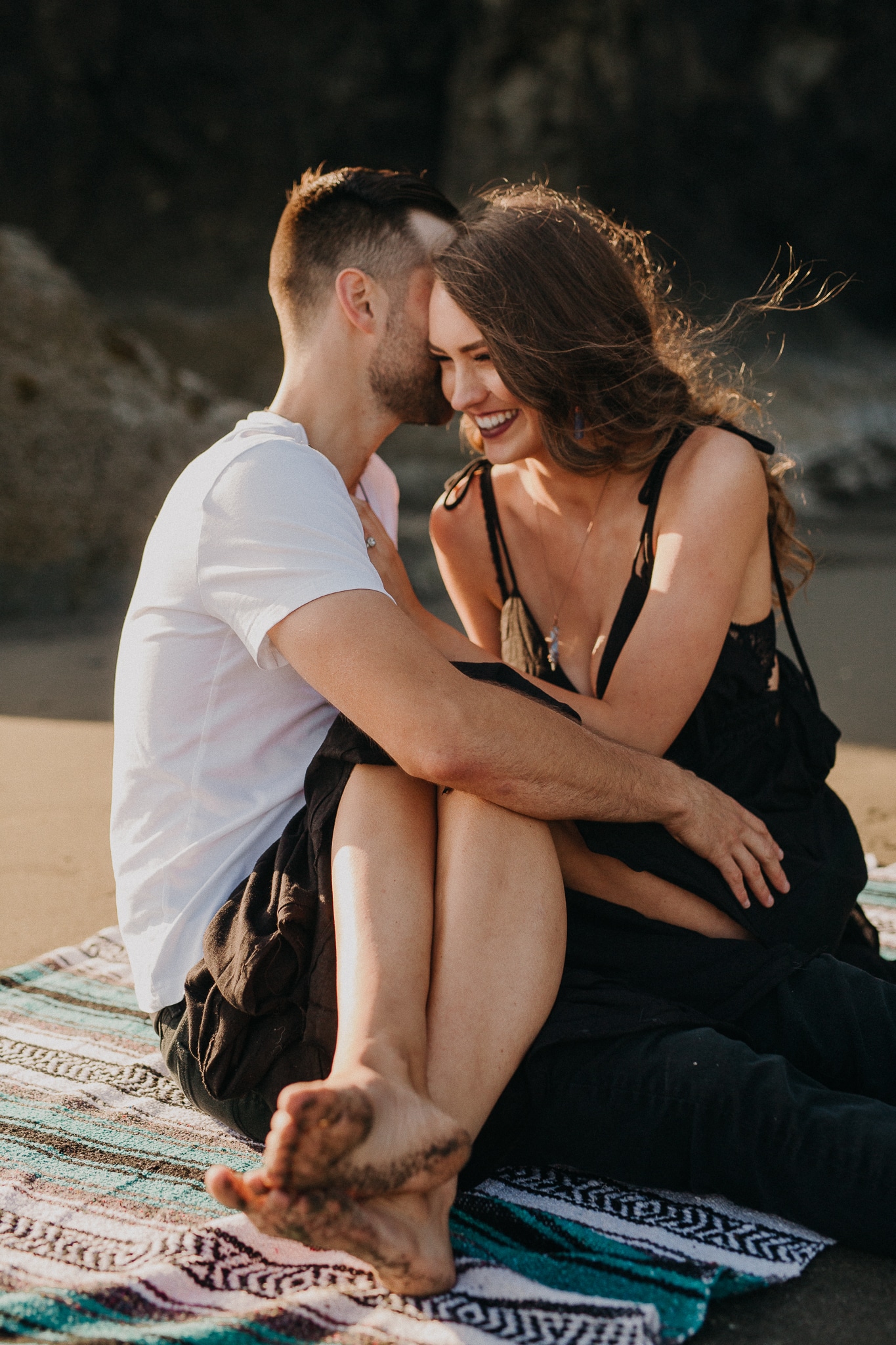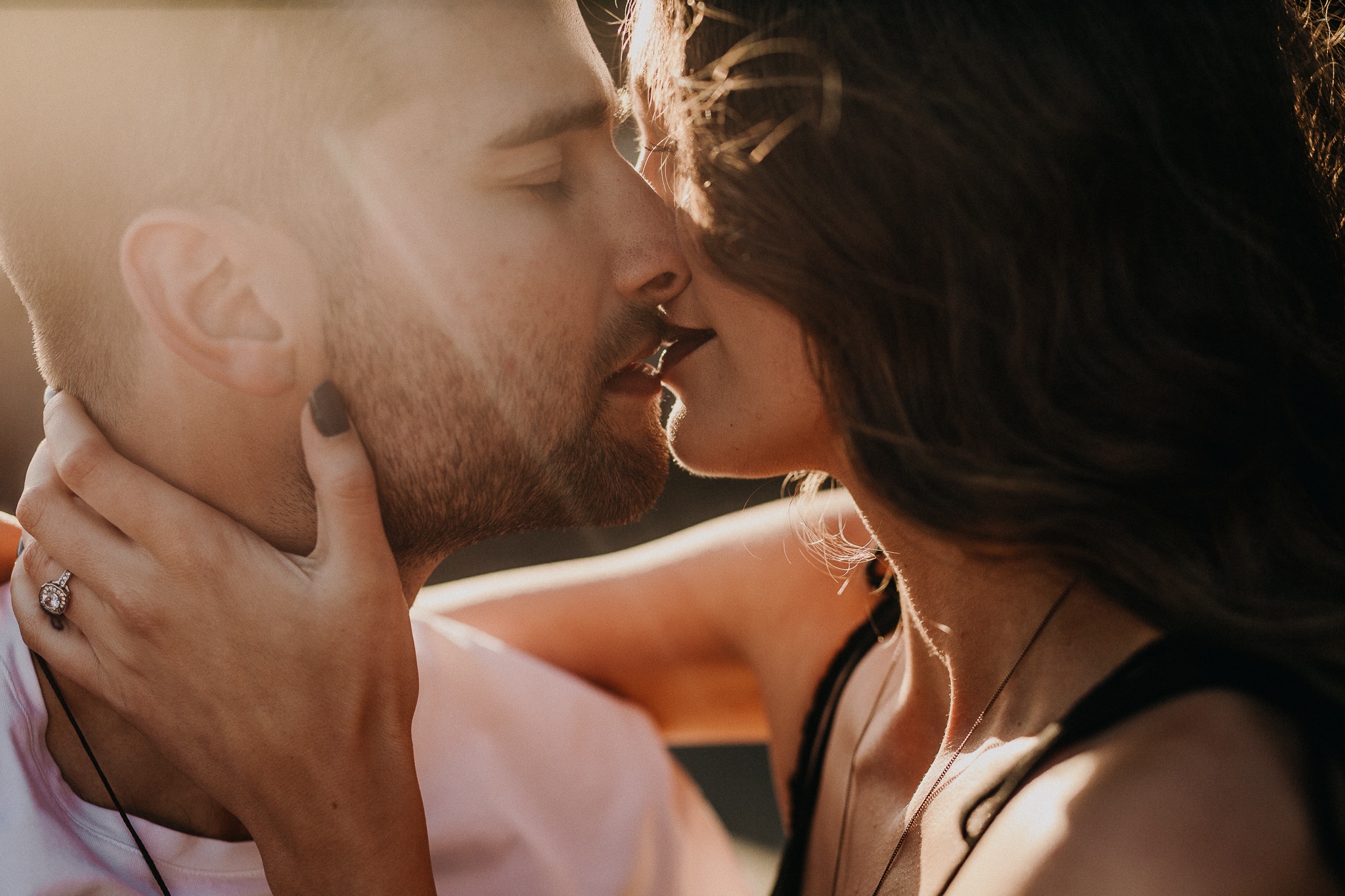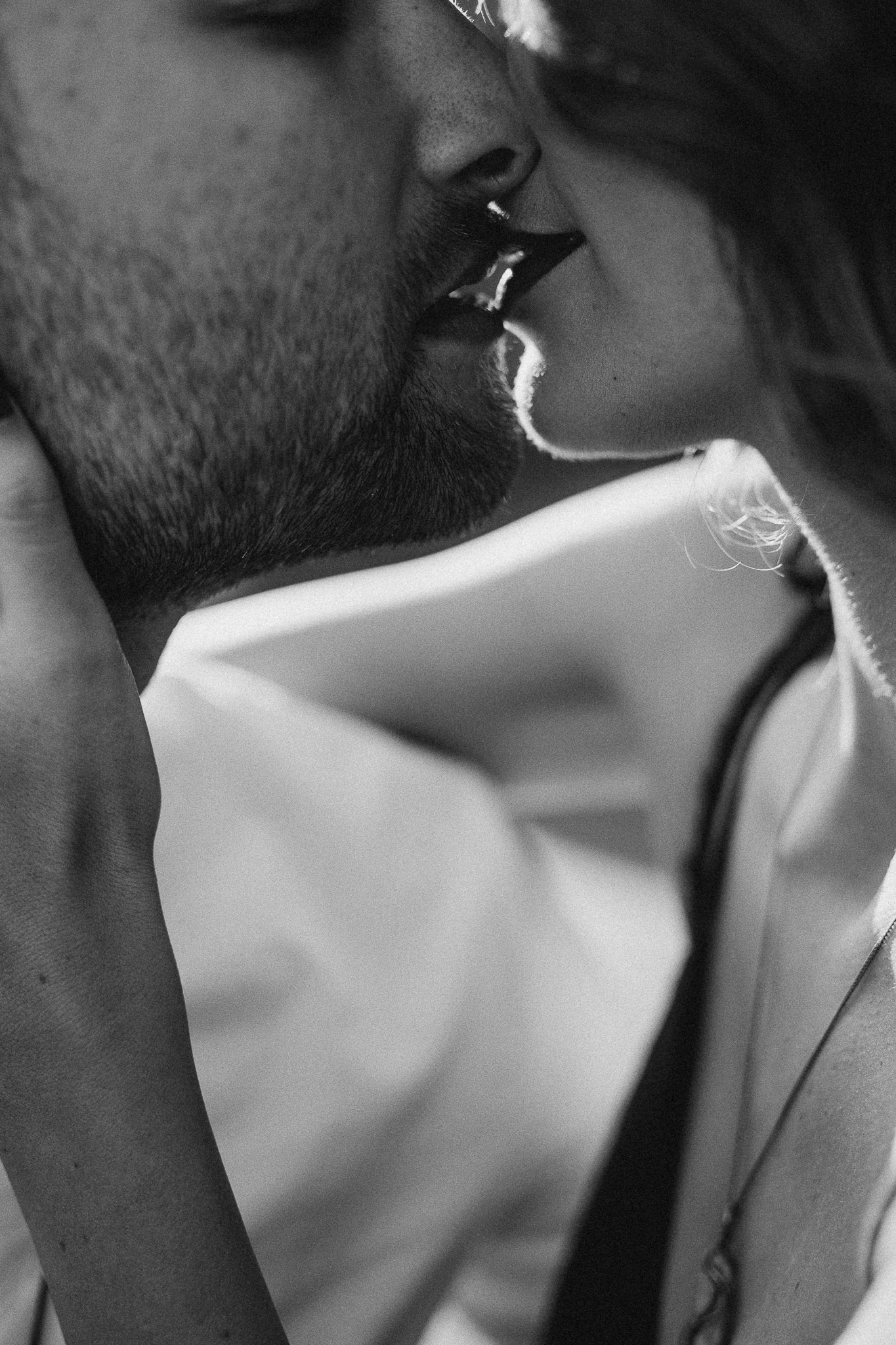 After things got a little hot and heavy 😉 I decided it was time to have a little fun. I'm sure you all remember that hand slapping game that we all played when we were kids. One person puts their hands on top and you have to move it out of the way before the person with their hands on the bottom slaps it! Jade and Bryce were really getting into it too! He won the game, but she won everything else. 😉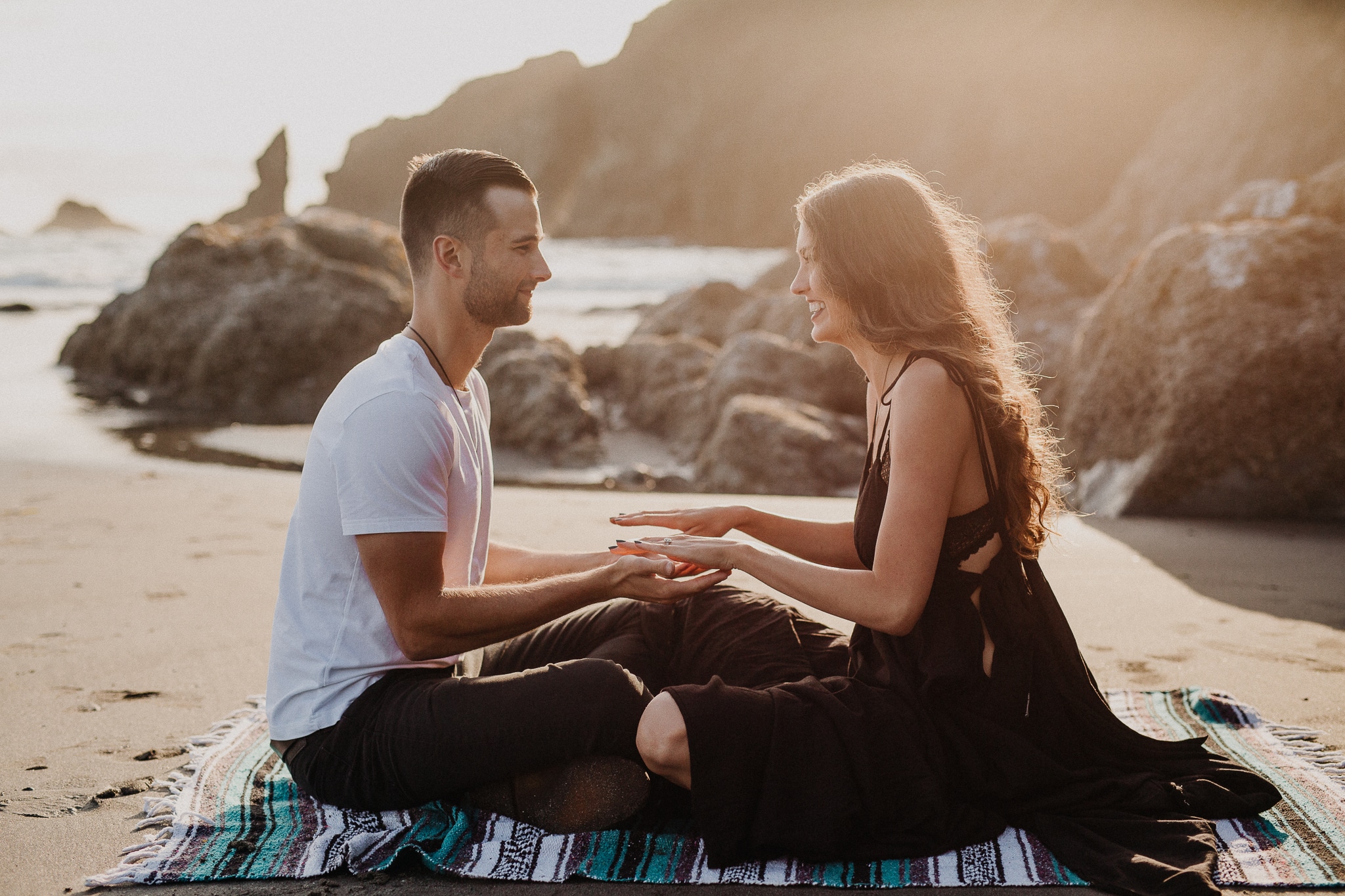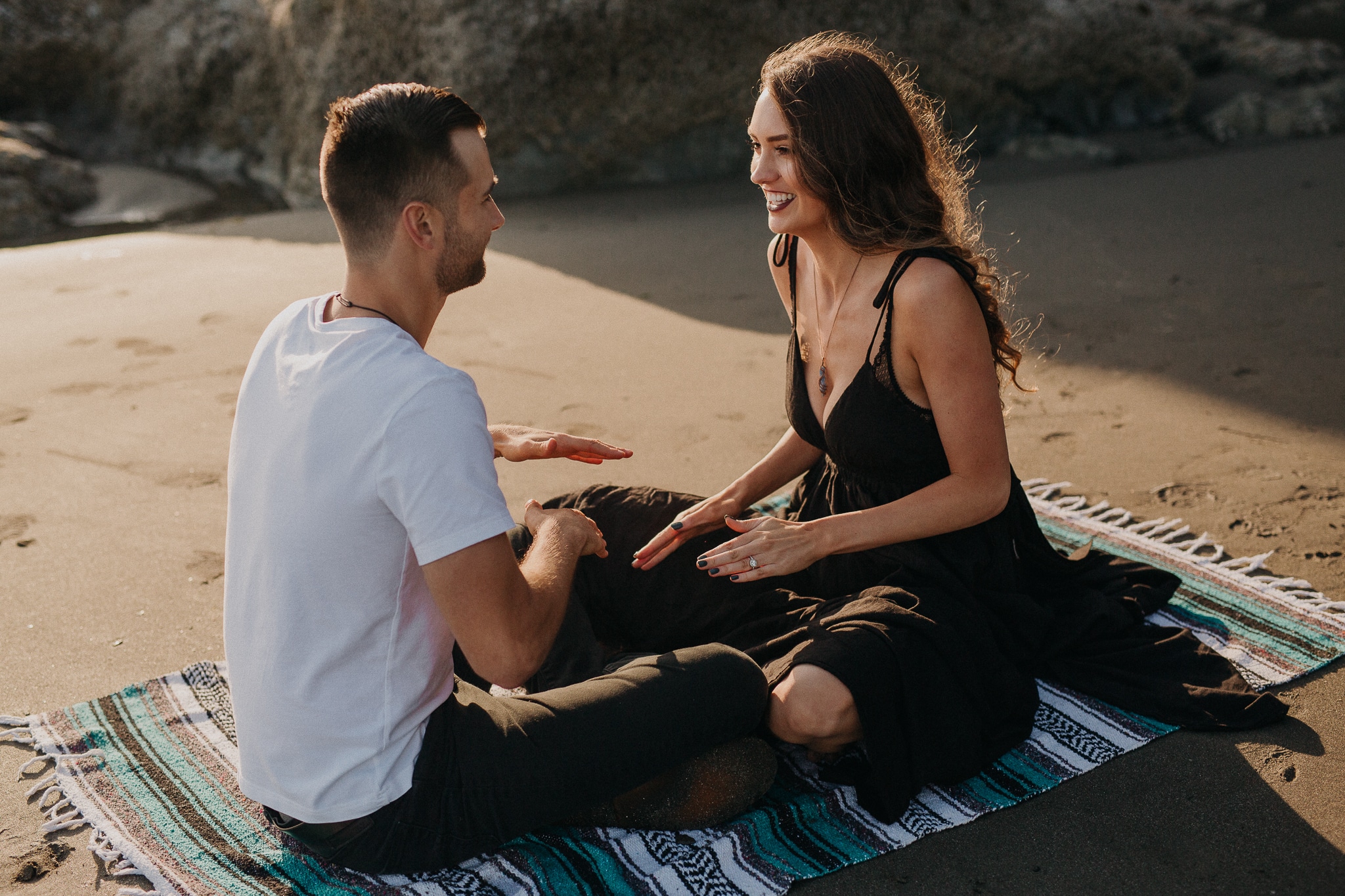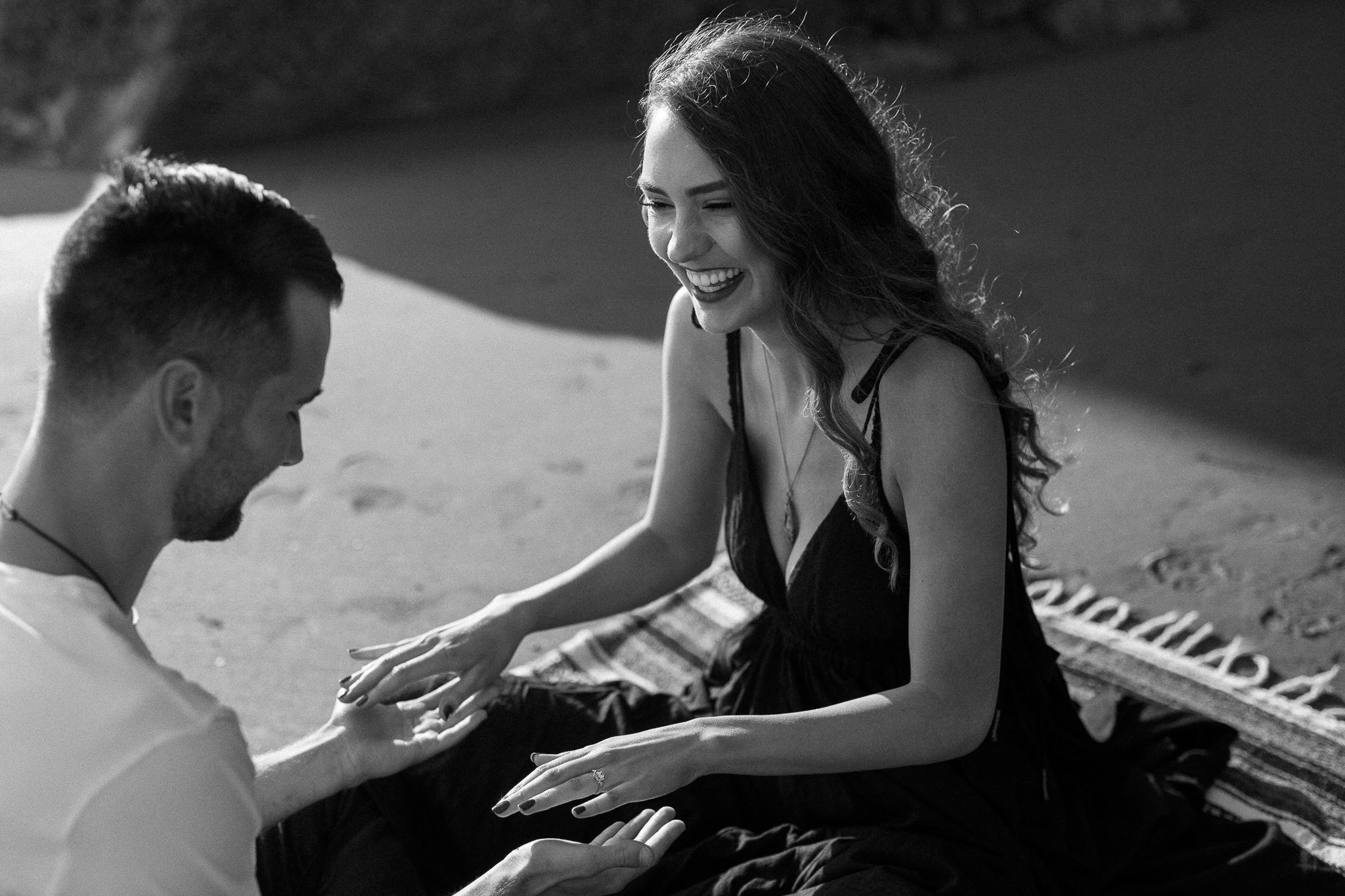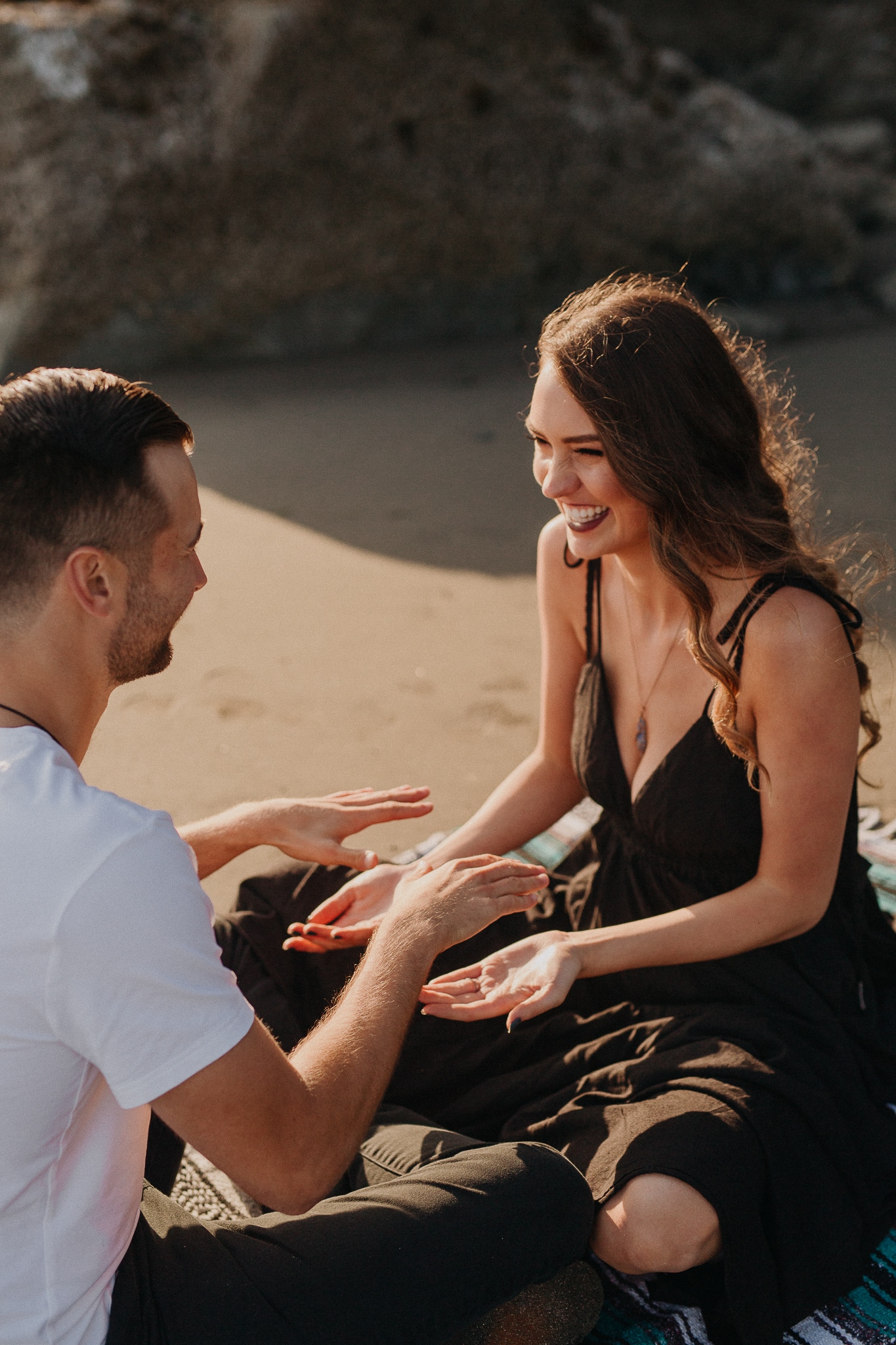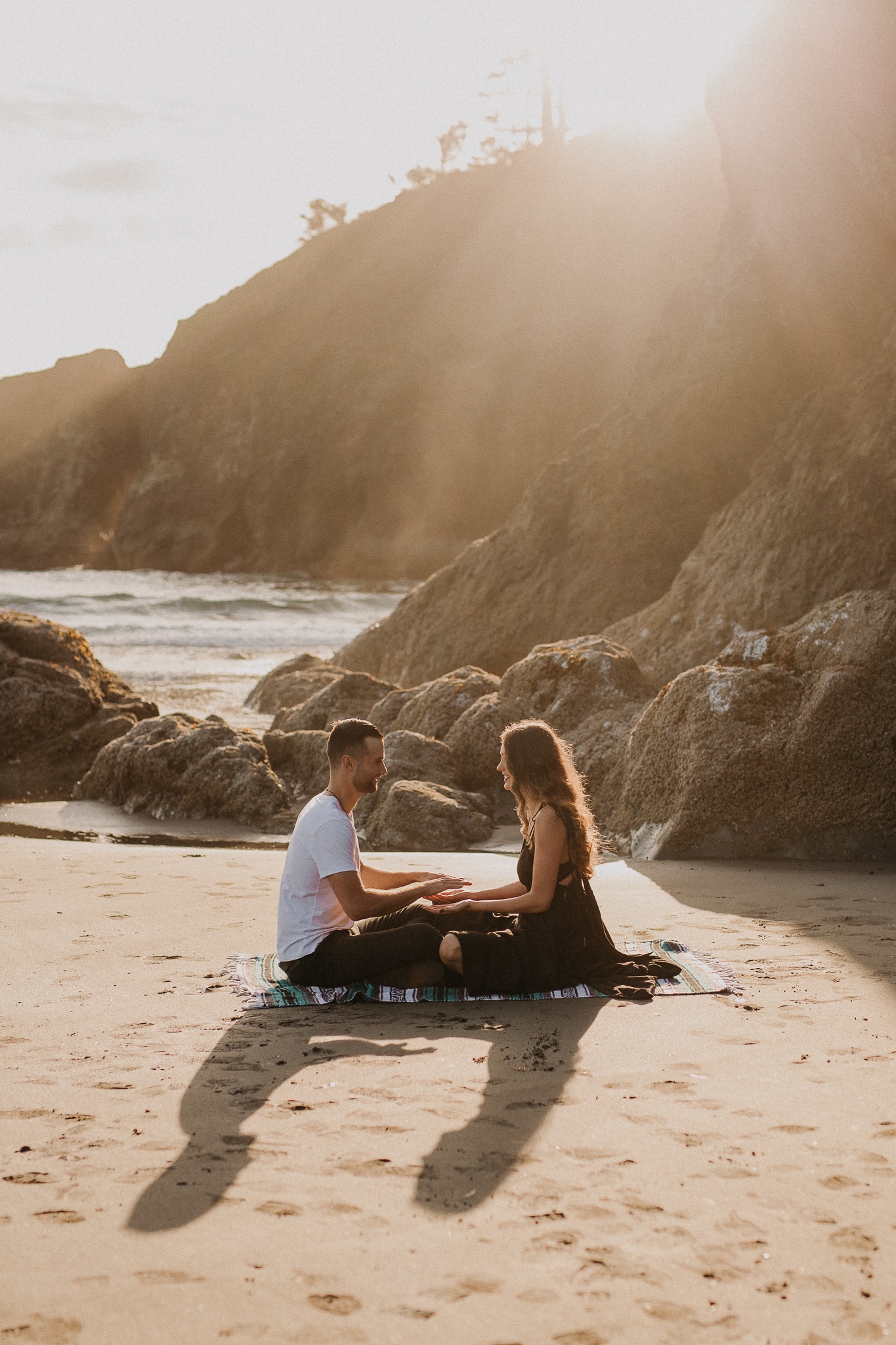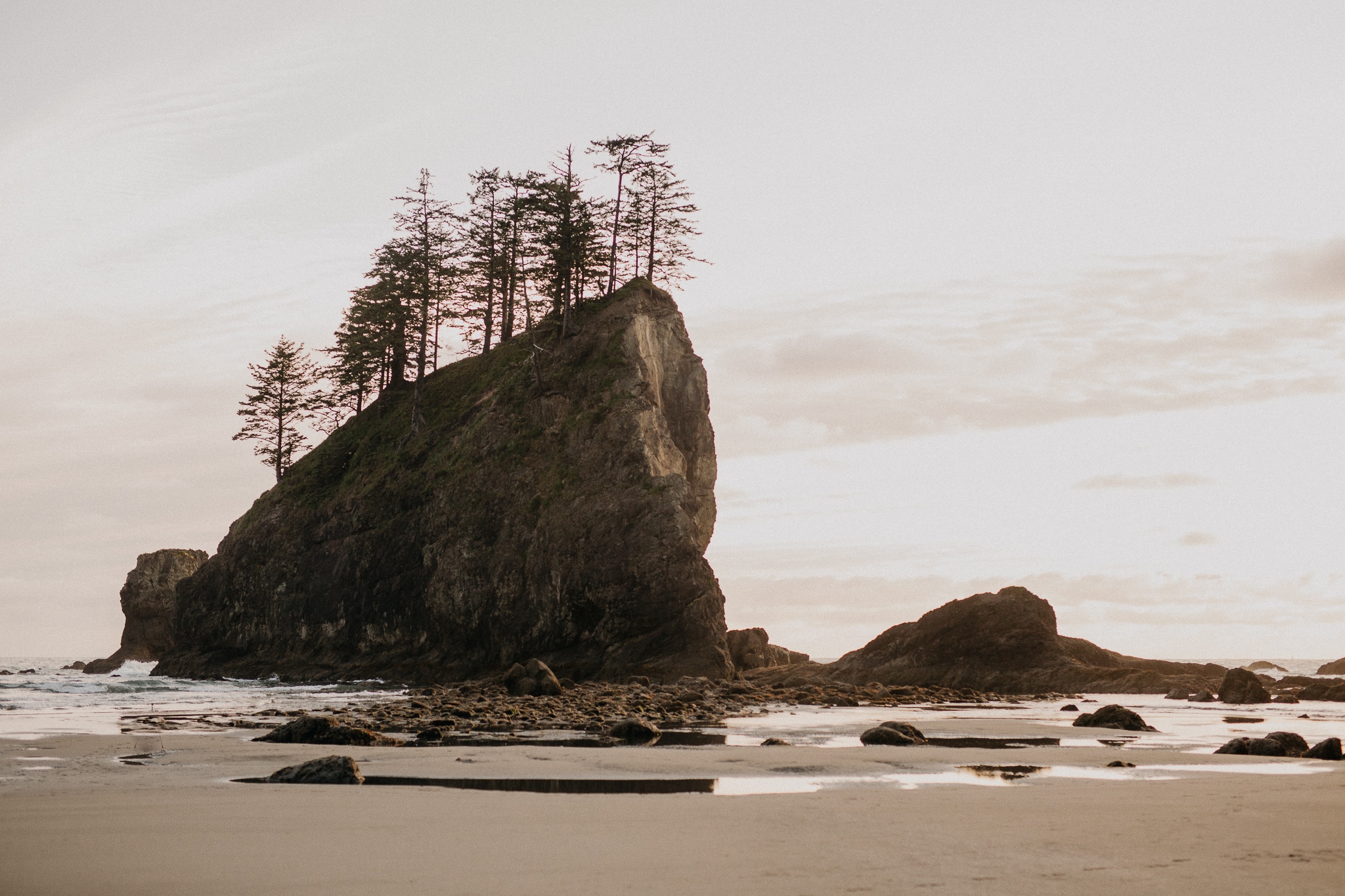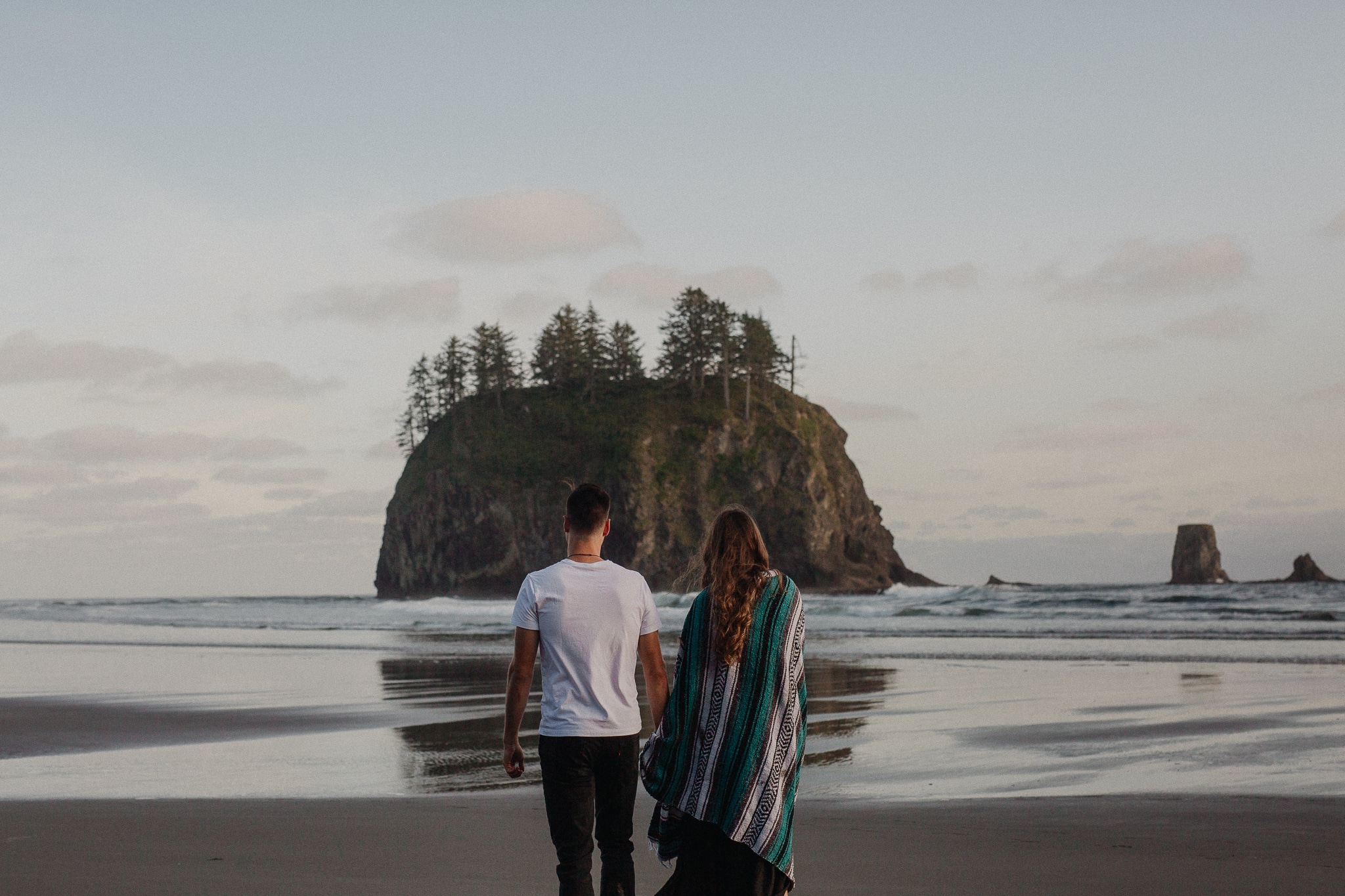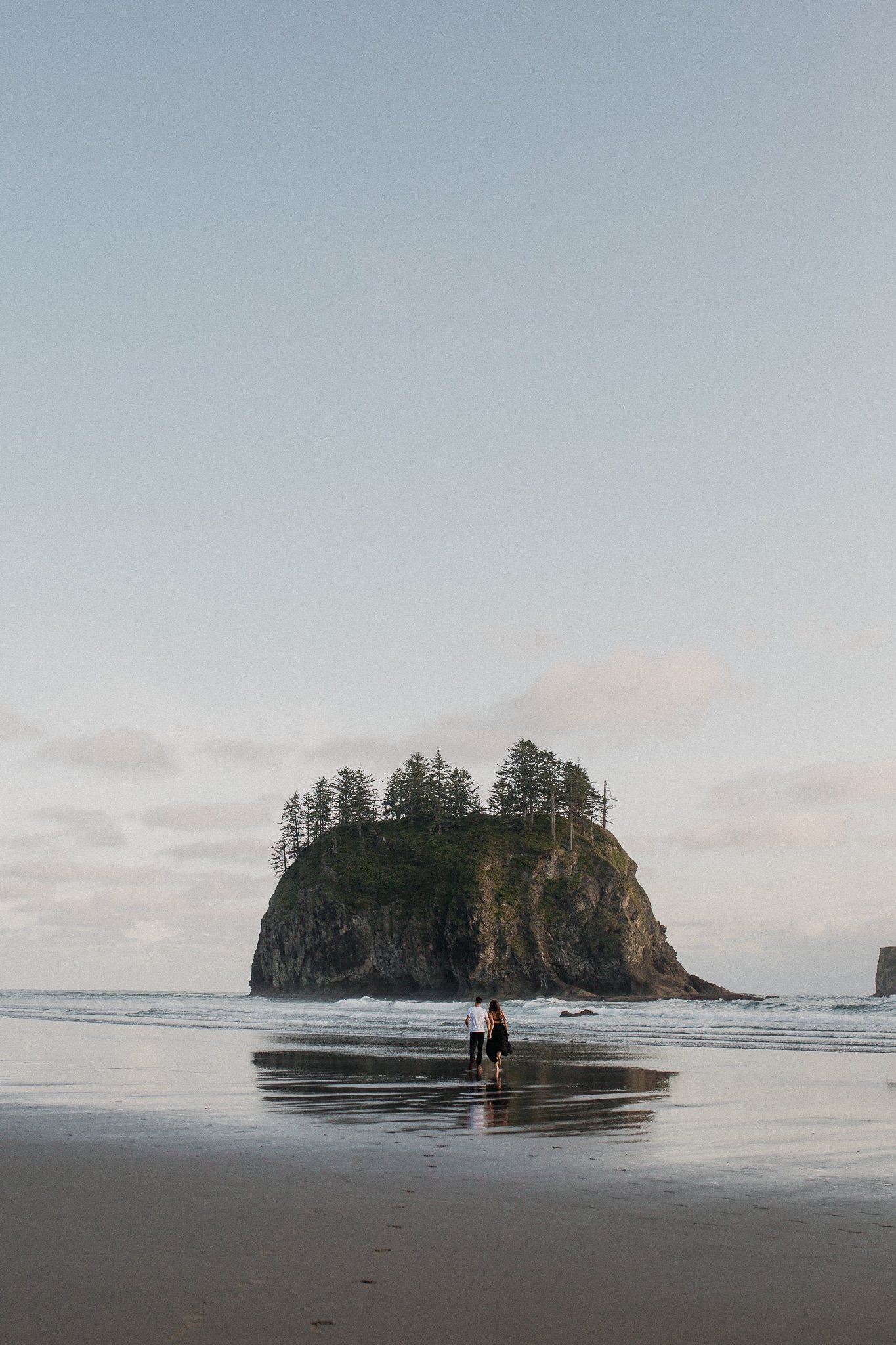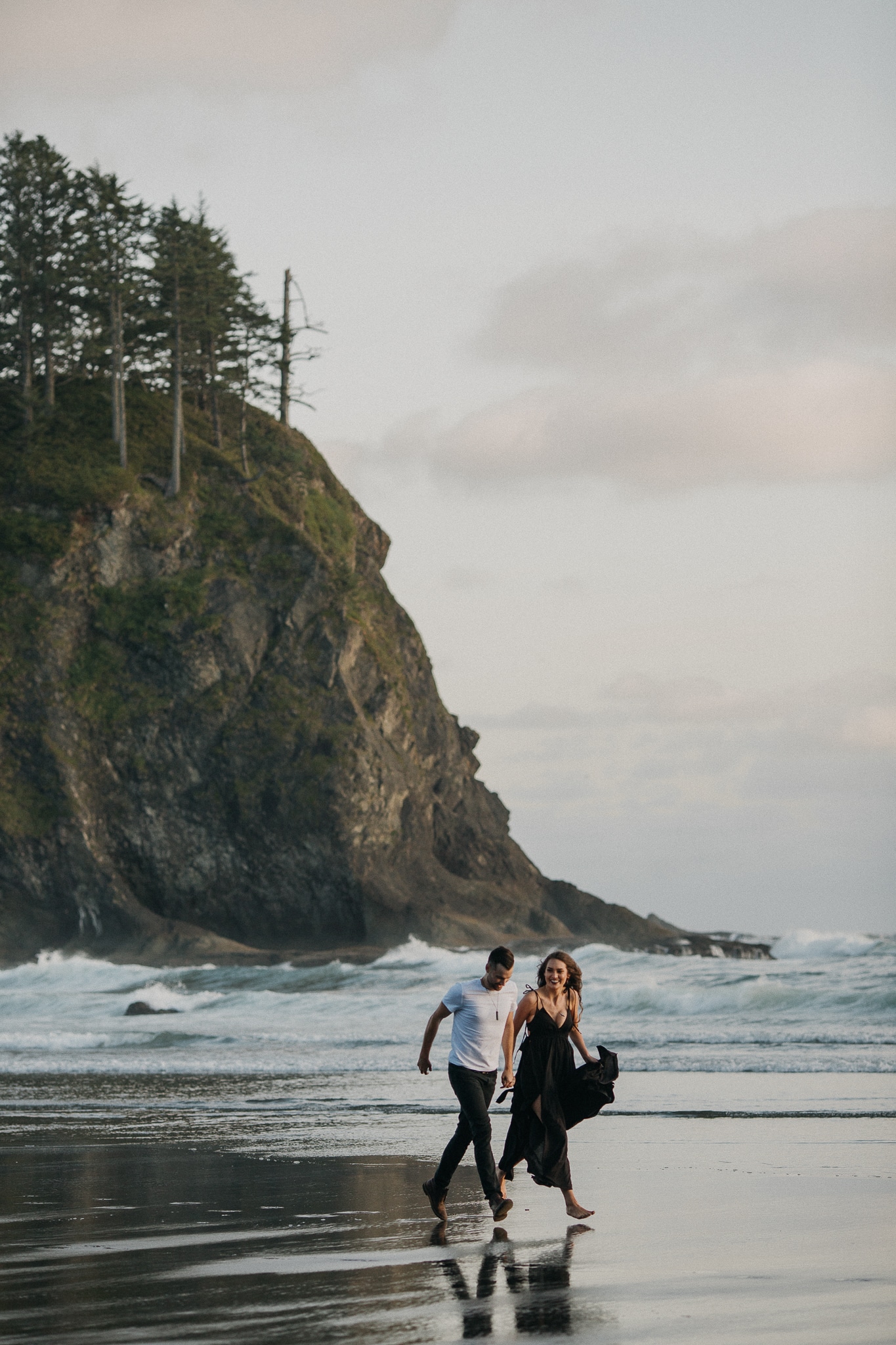 The best thing about Second Beach is the sea stacks. They are practically famous! In order to get the full idea of just HOW BIG they are, this photo below is what I like to call "a stitch" in which it is actually several (8 to be exact) photos put together in photoshop to make one badass photo! It is my favorite of the day for sure!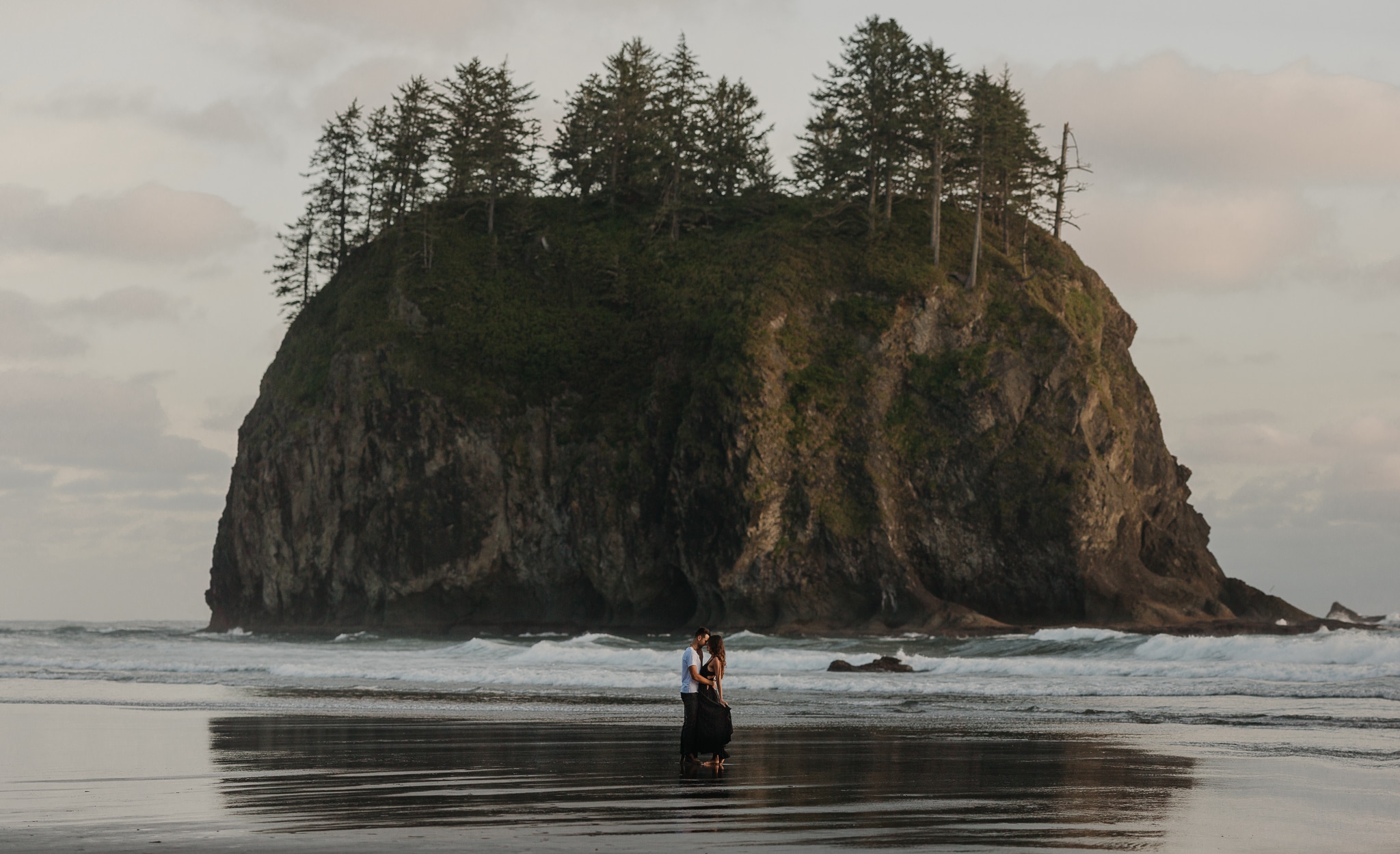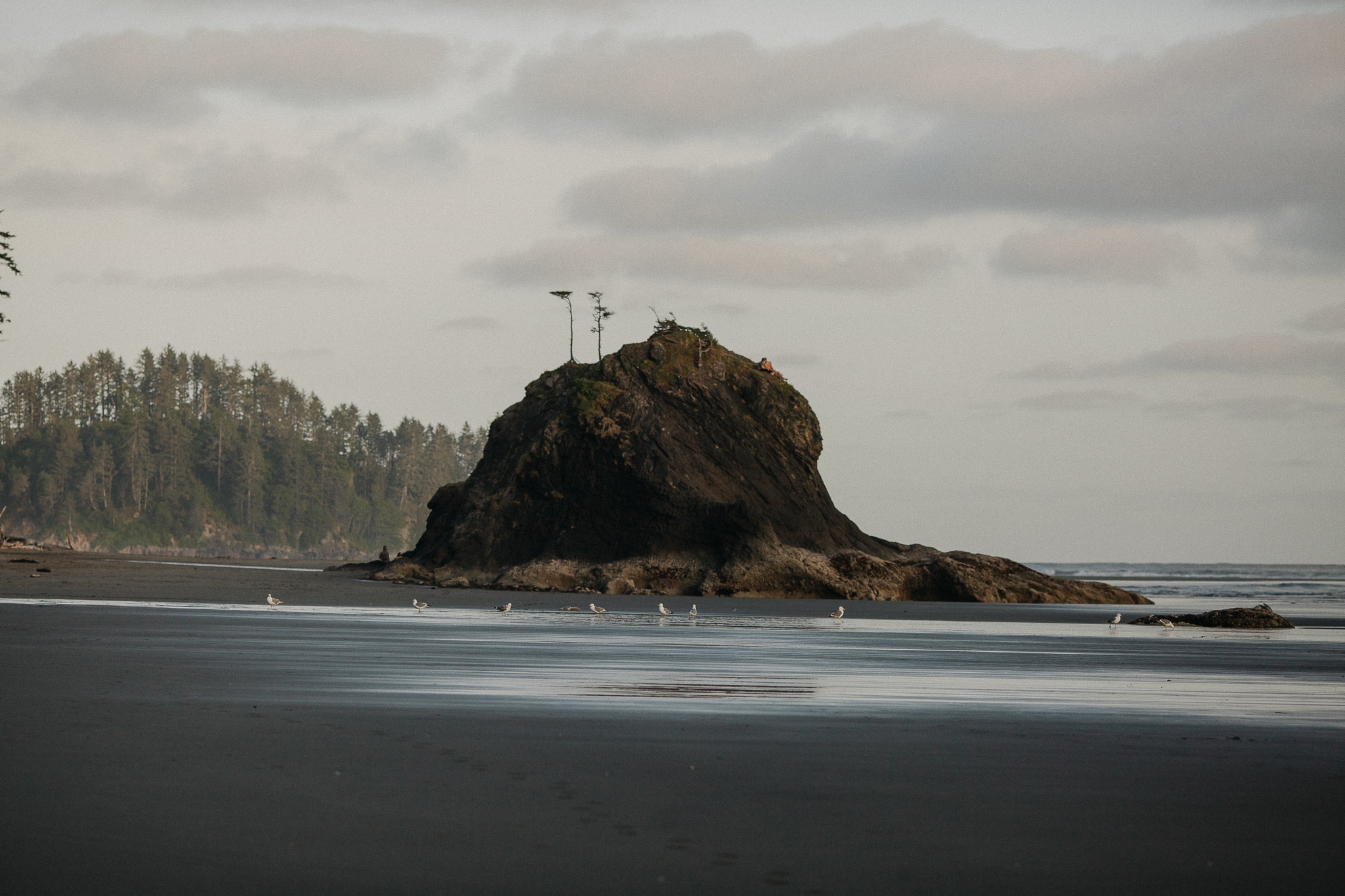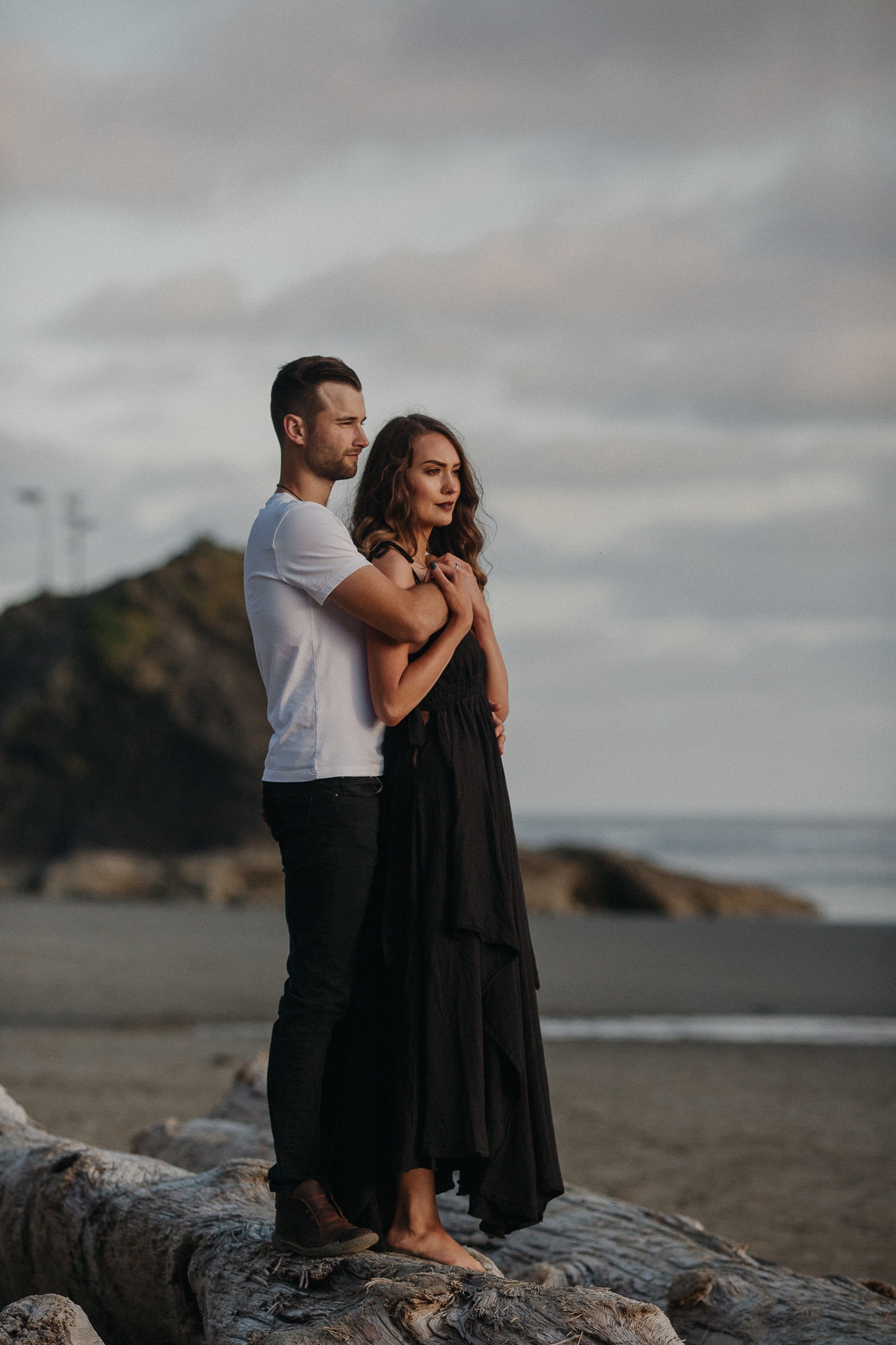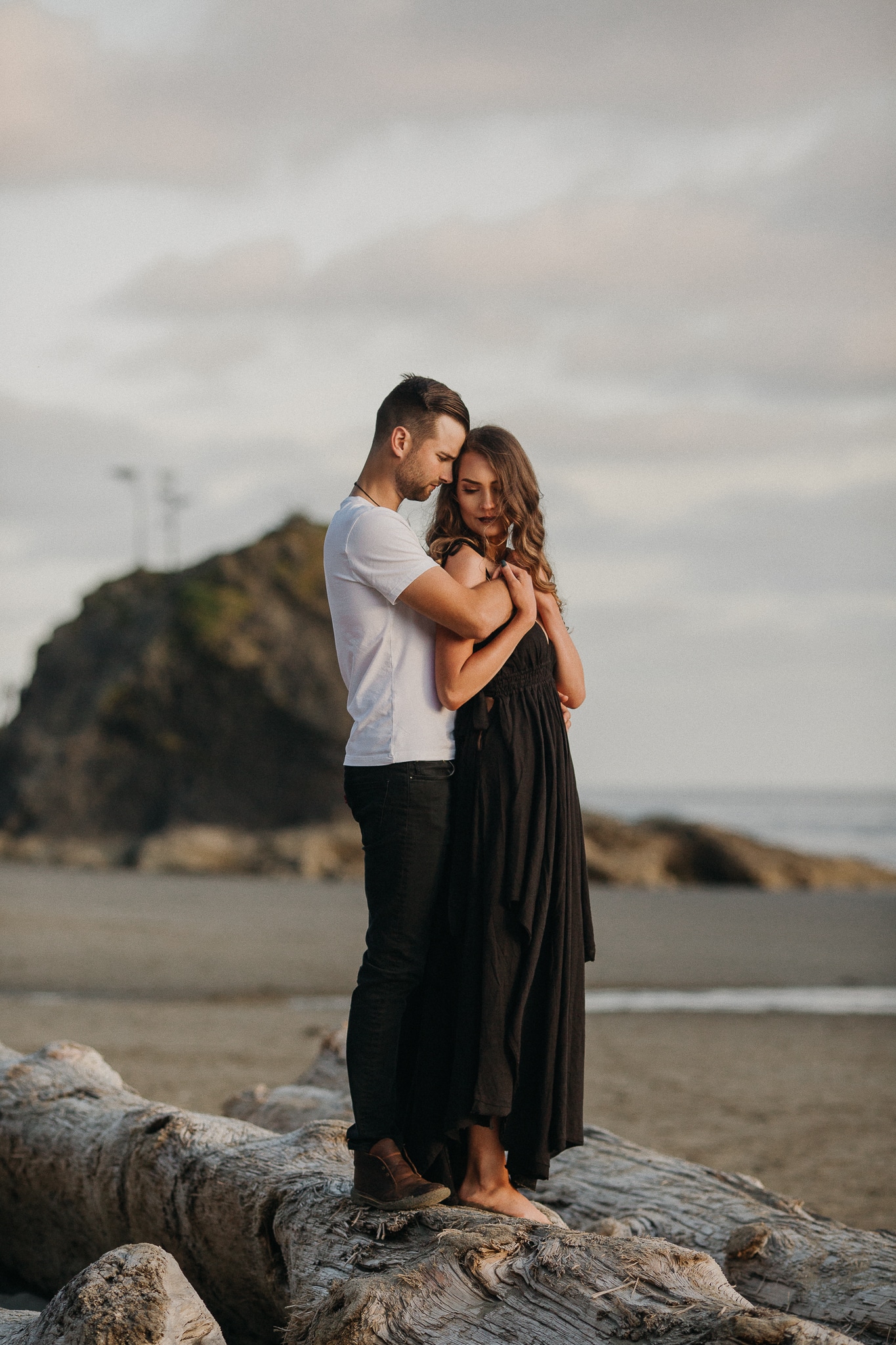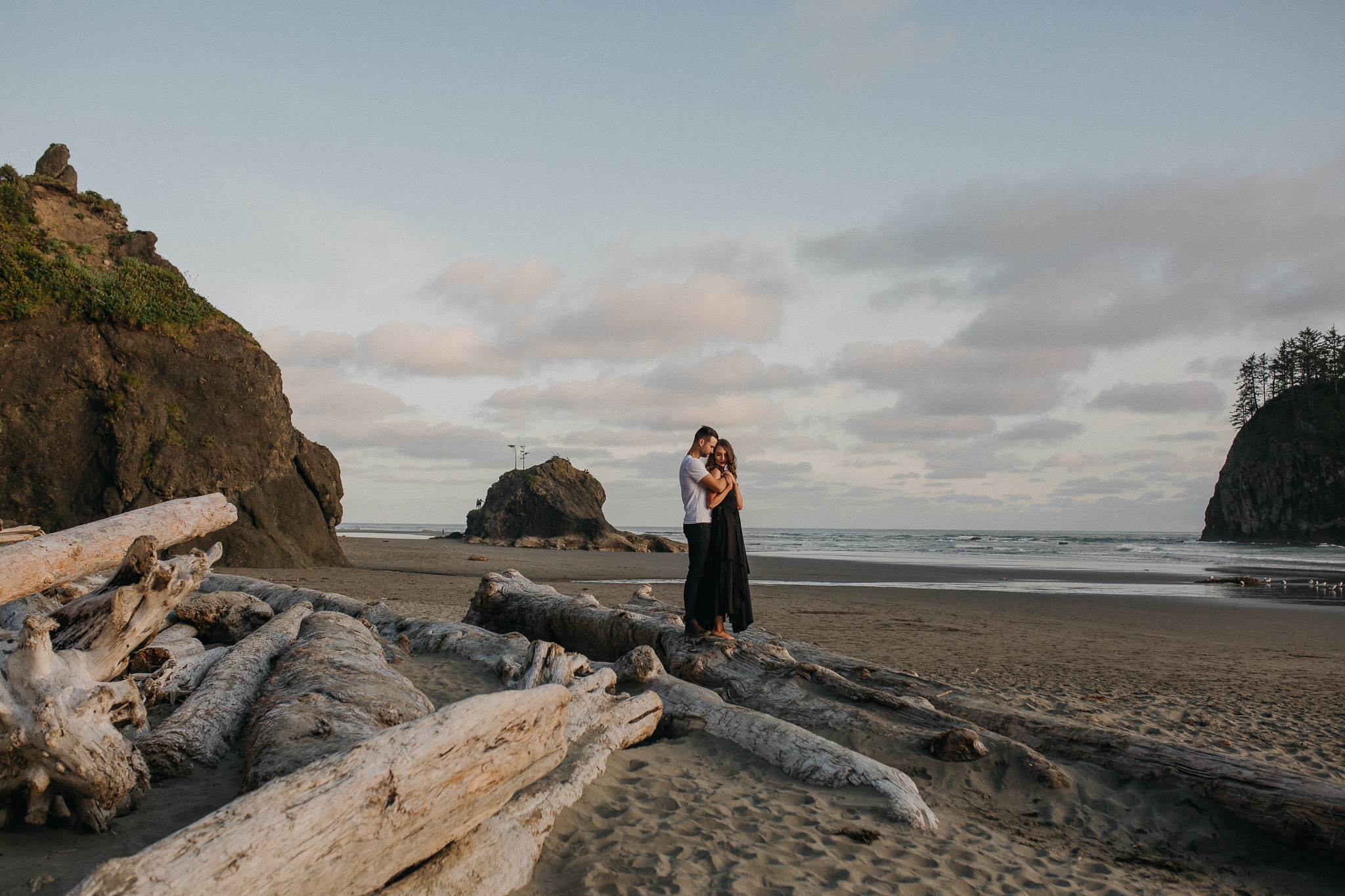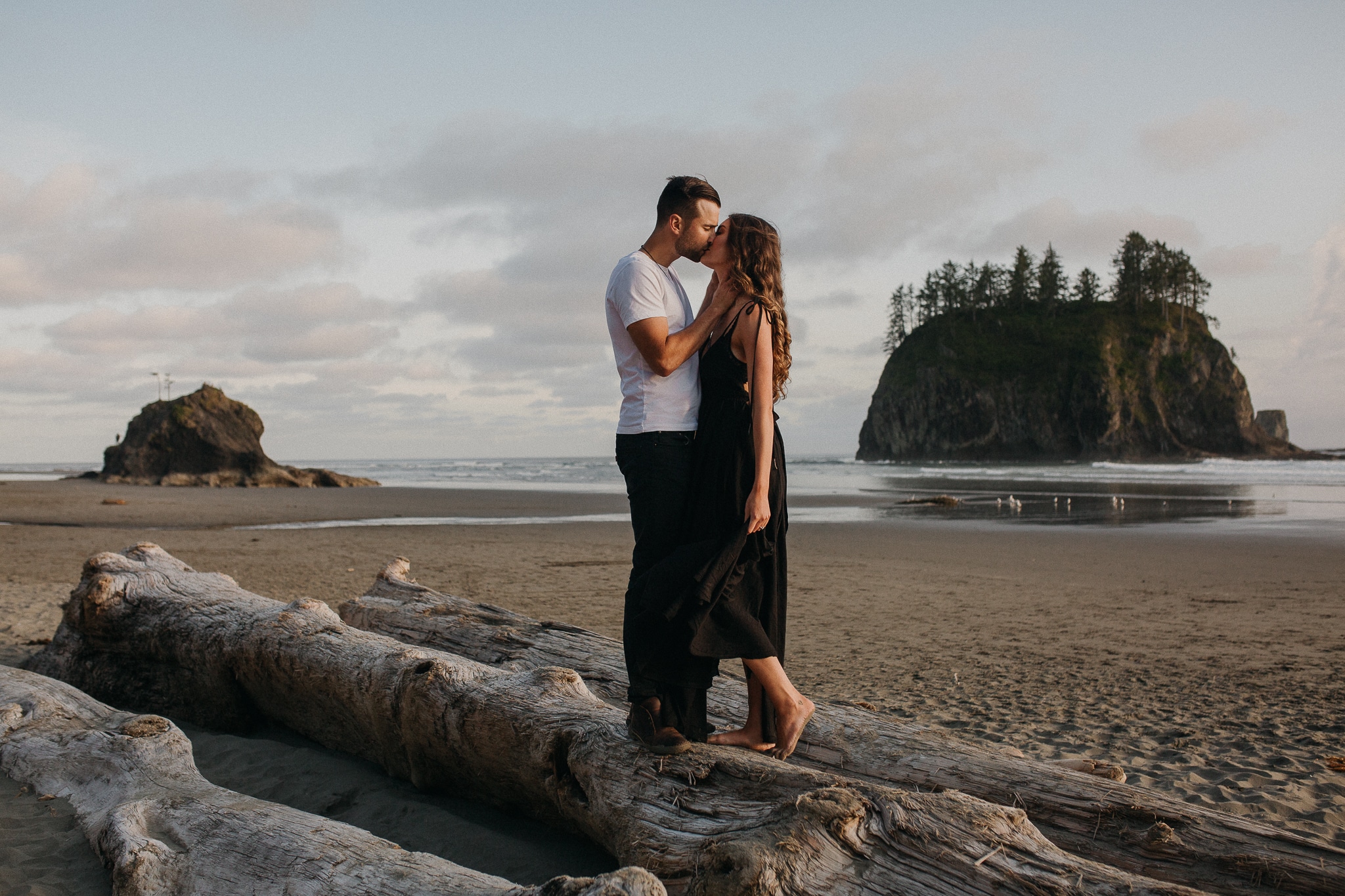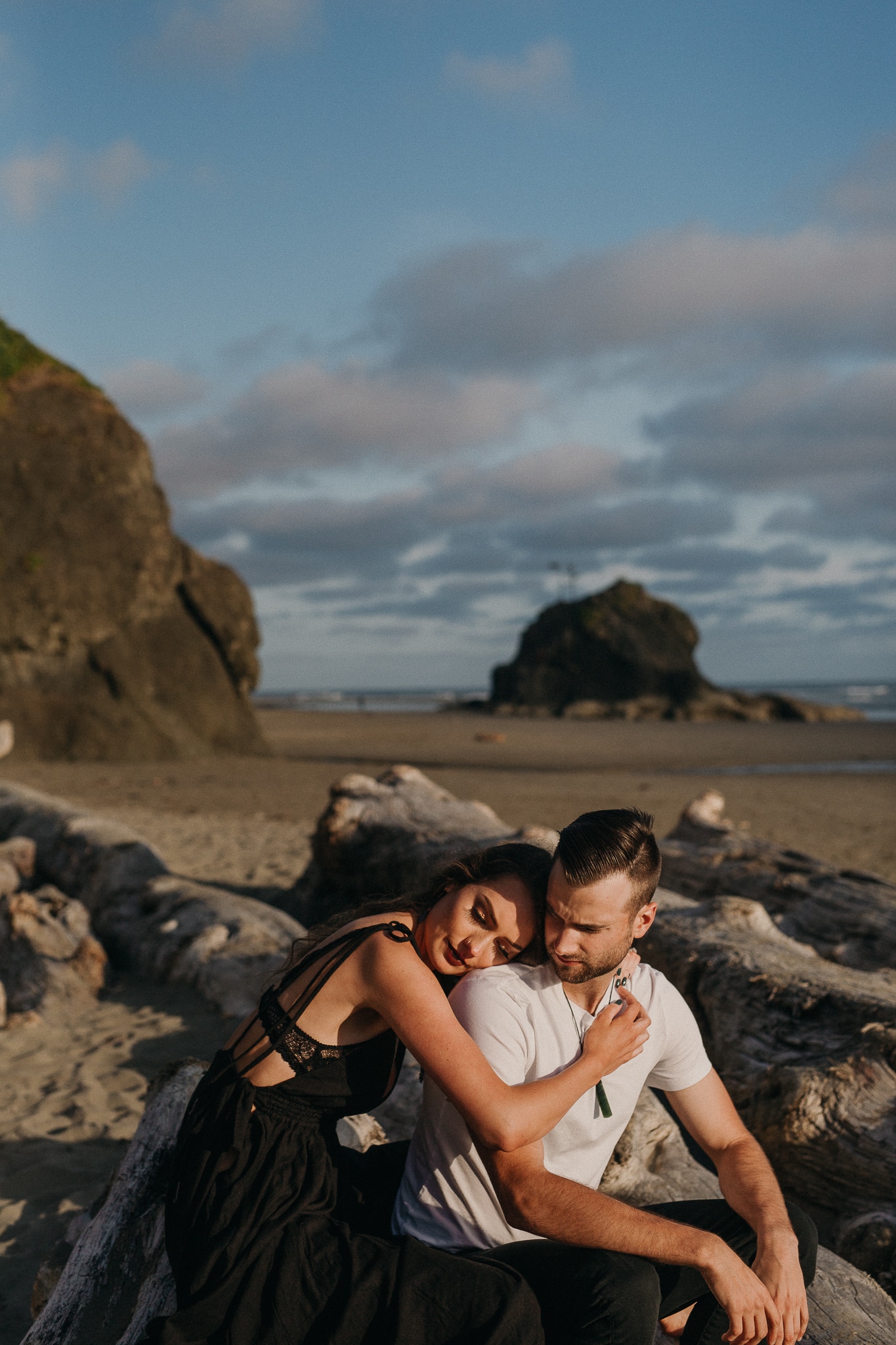 We decided that we wanted to get a better sunset for the shoot. So hiking back up to the car (and being very sandy, sweaty and out of breath) and drove down to First Beach in La Push beach to get photos at the famous tree log that has been on the beach for god knows how long. But it is grand and it is beautiful and we just HAD to use it!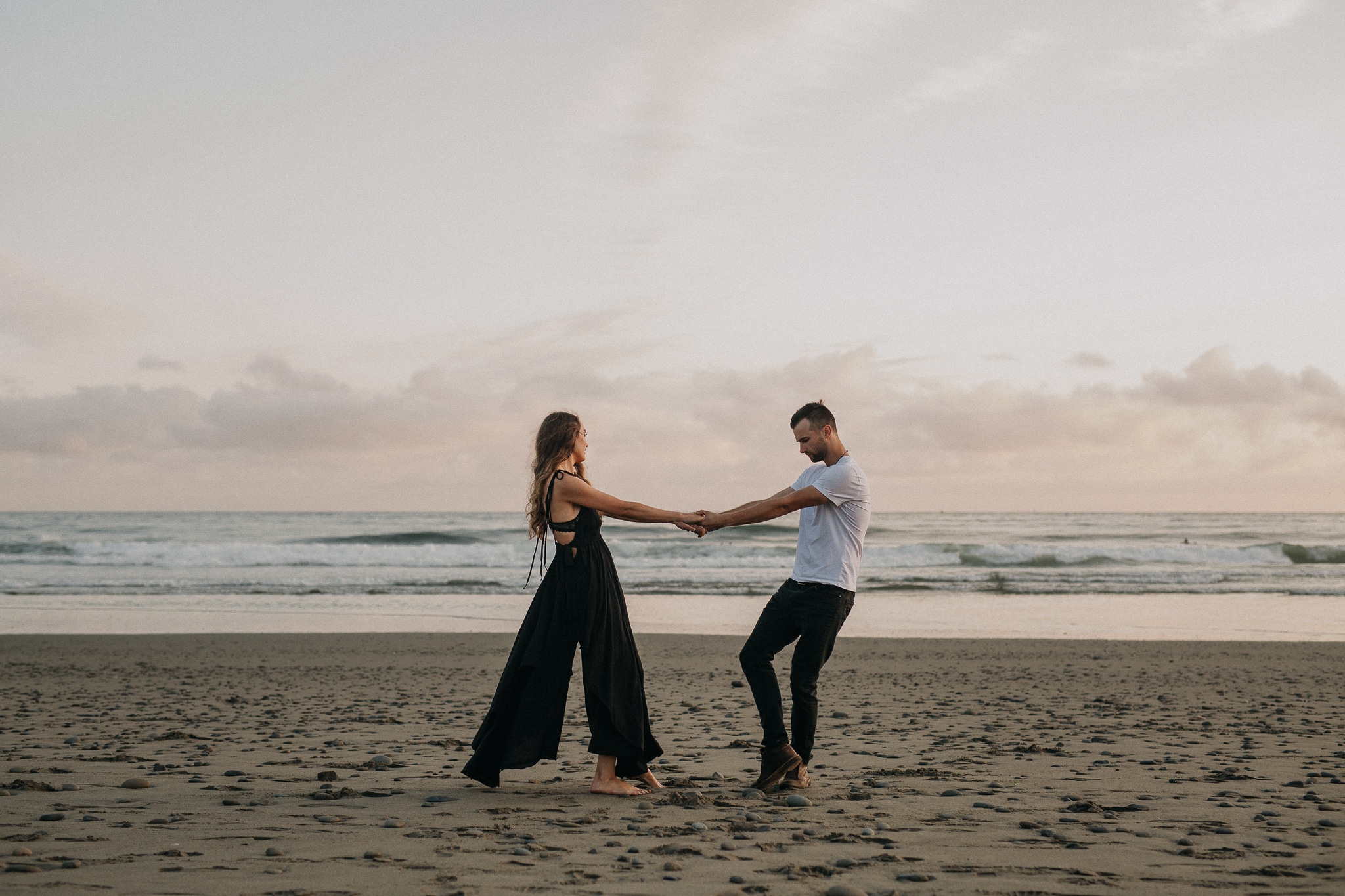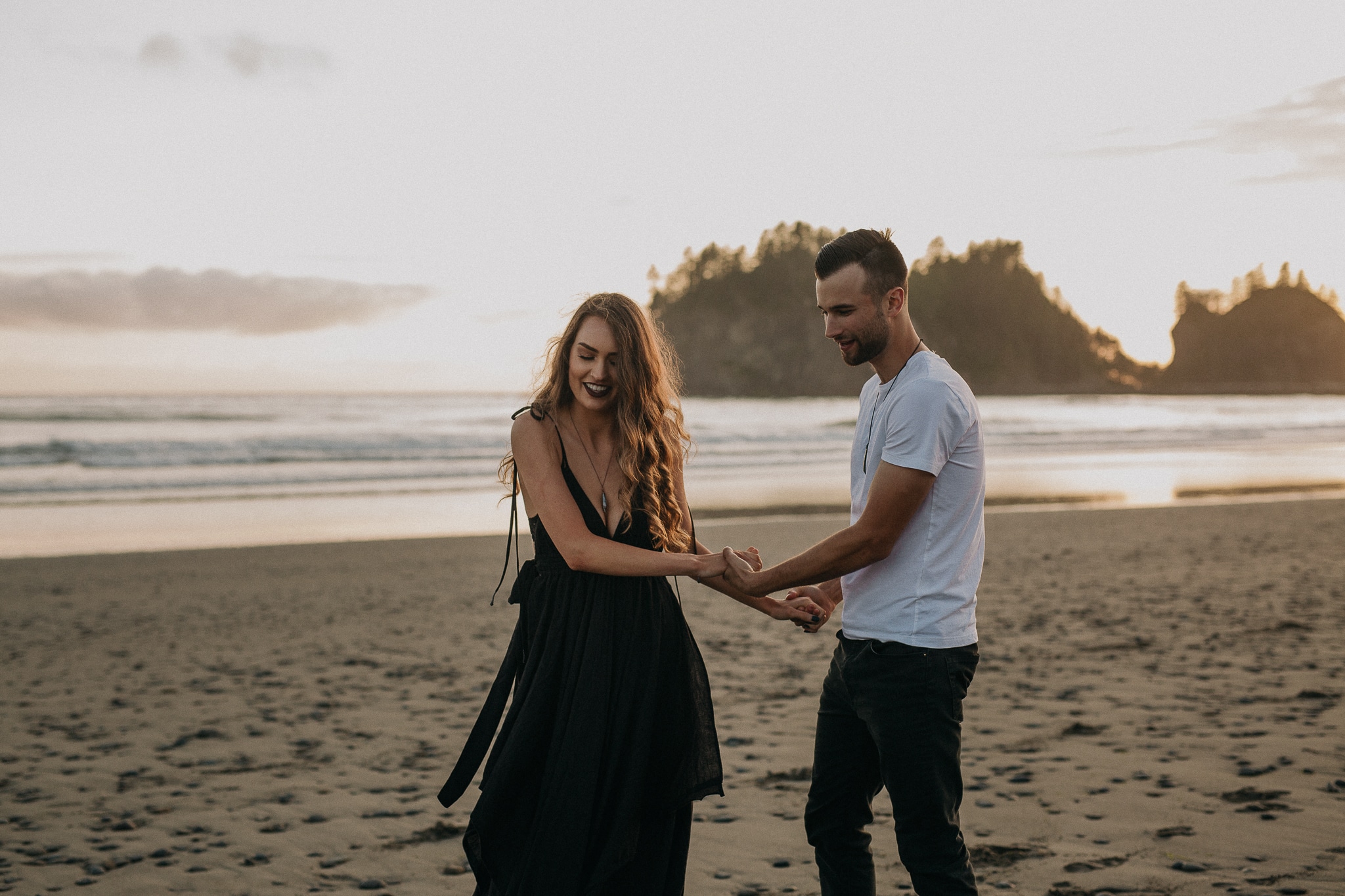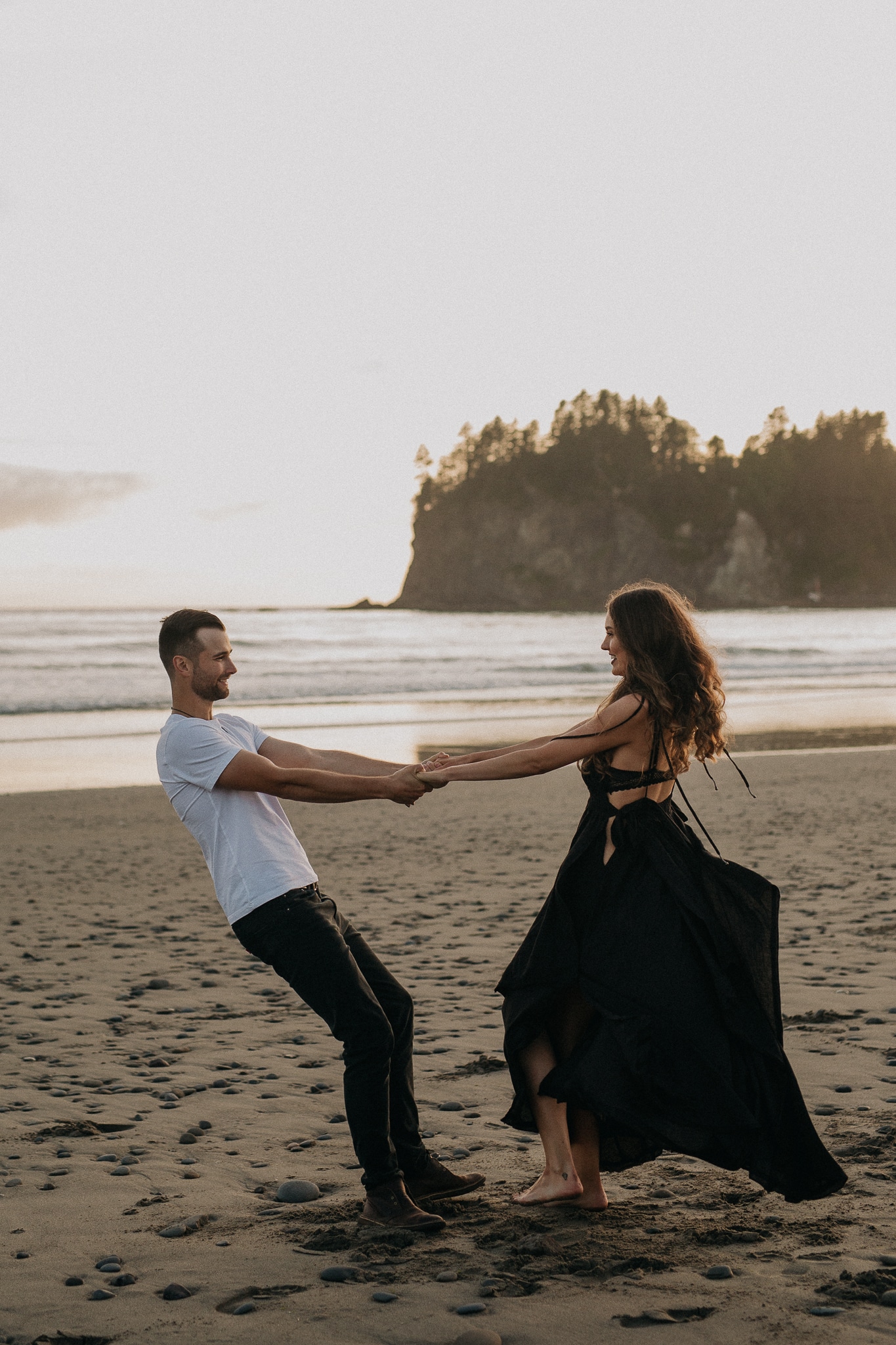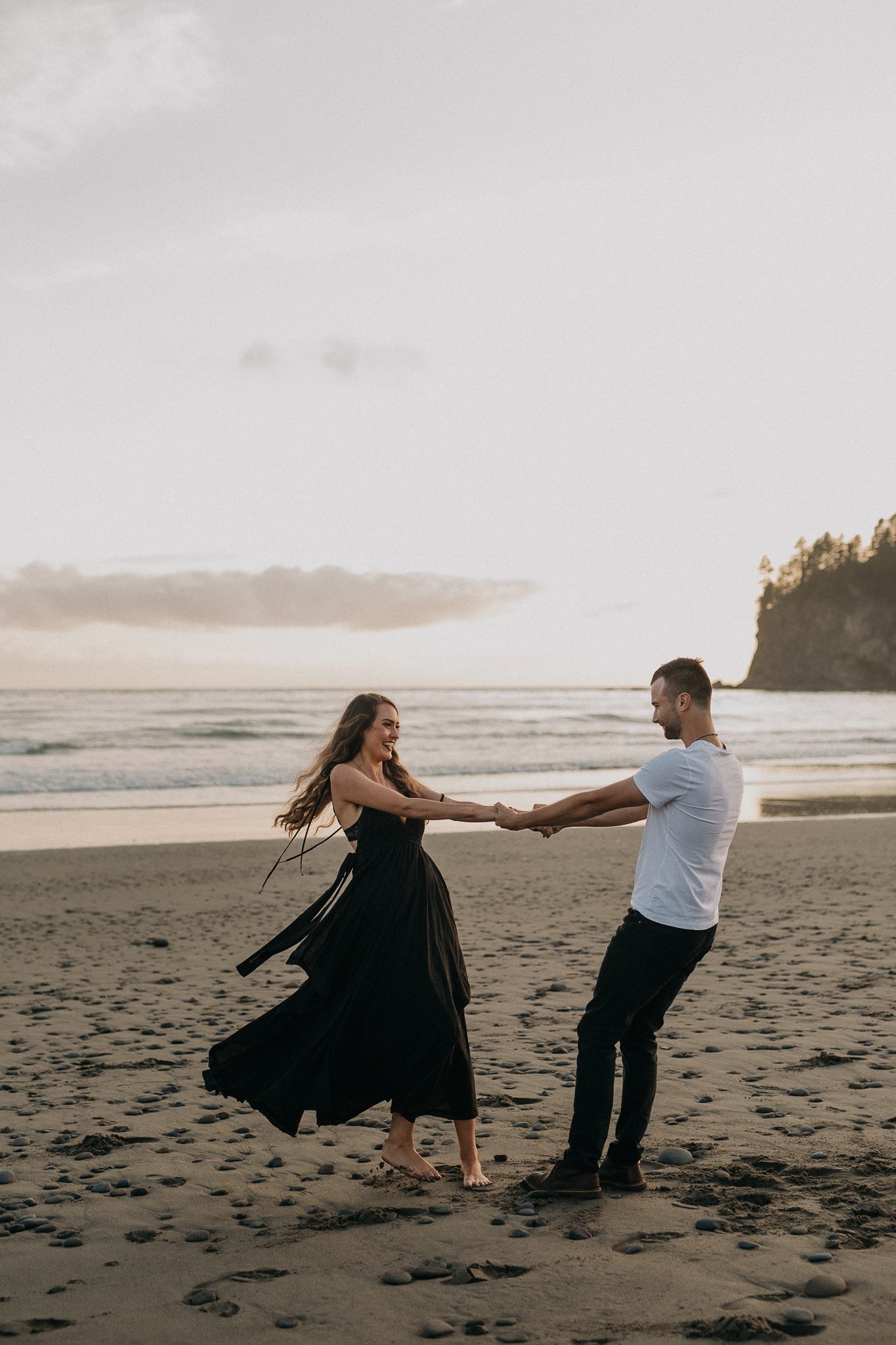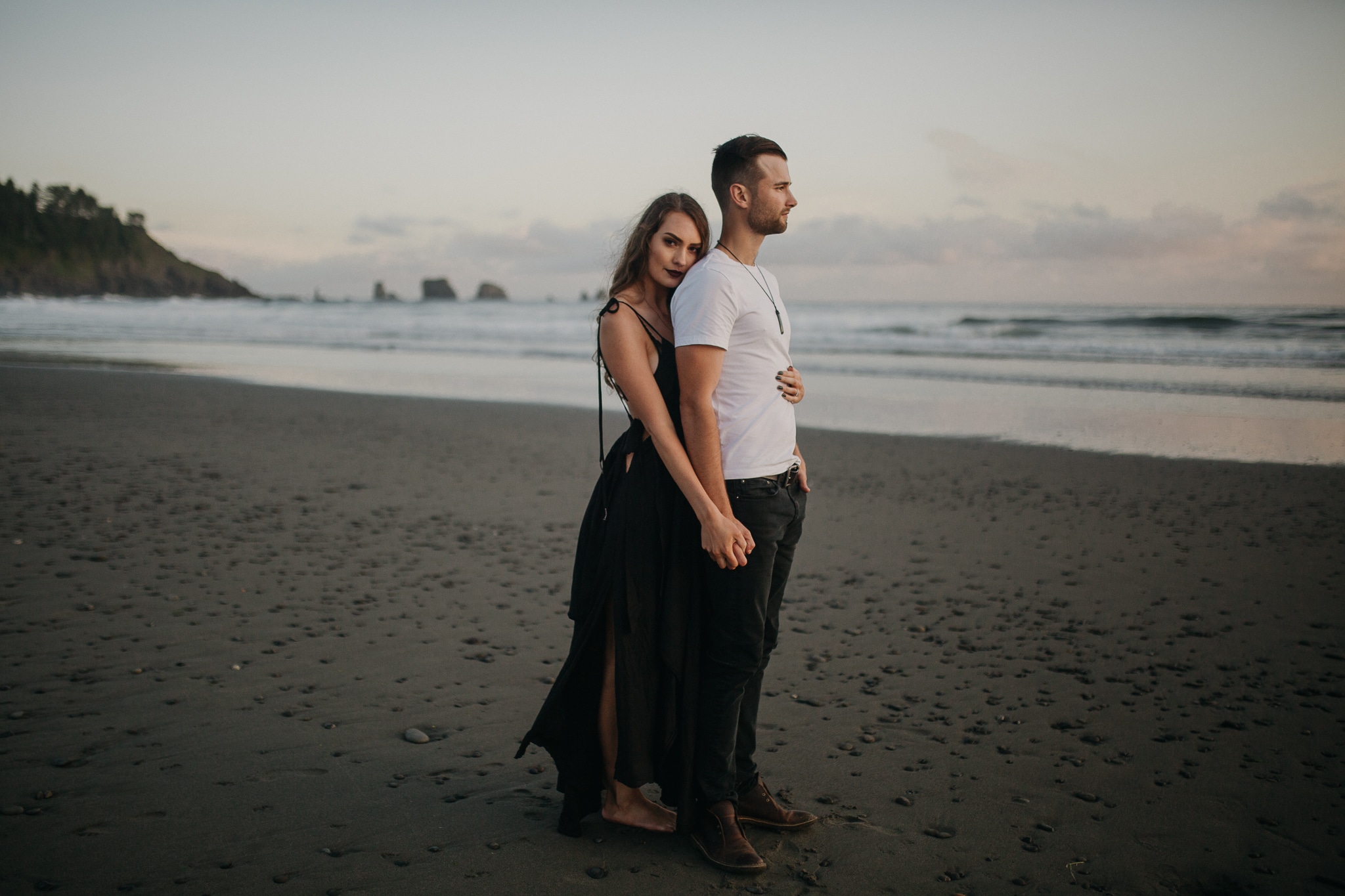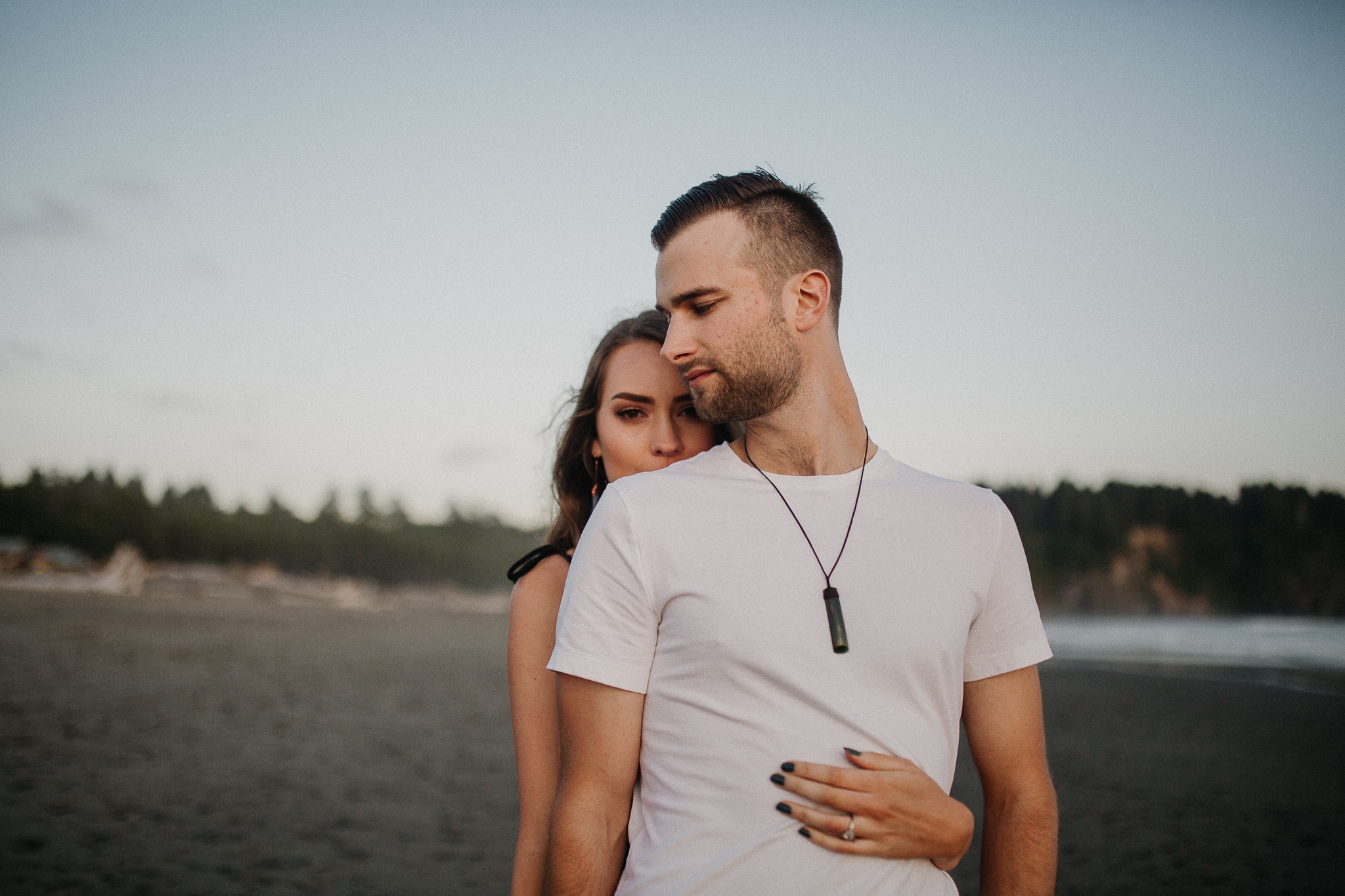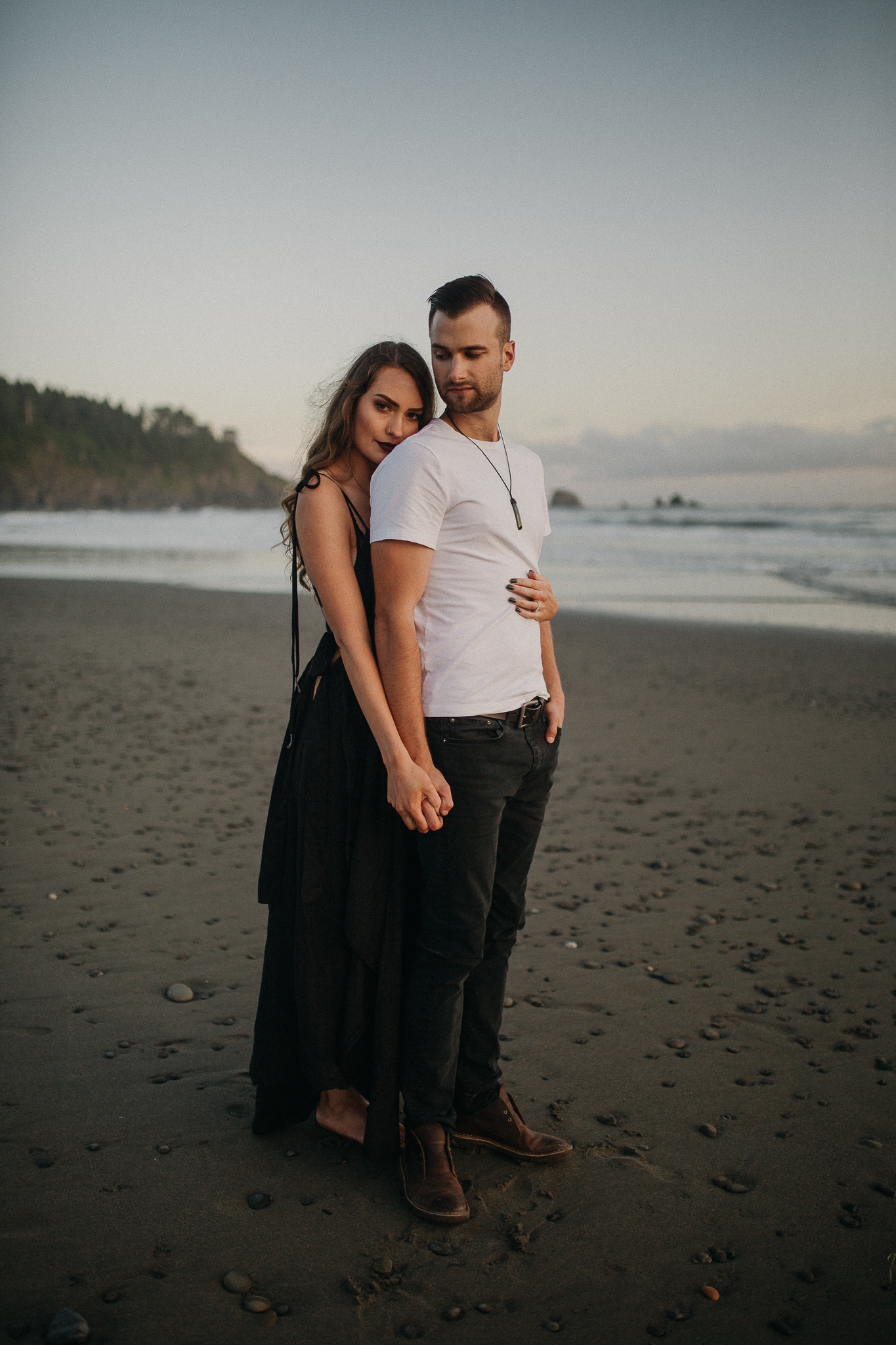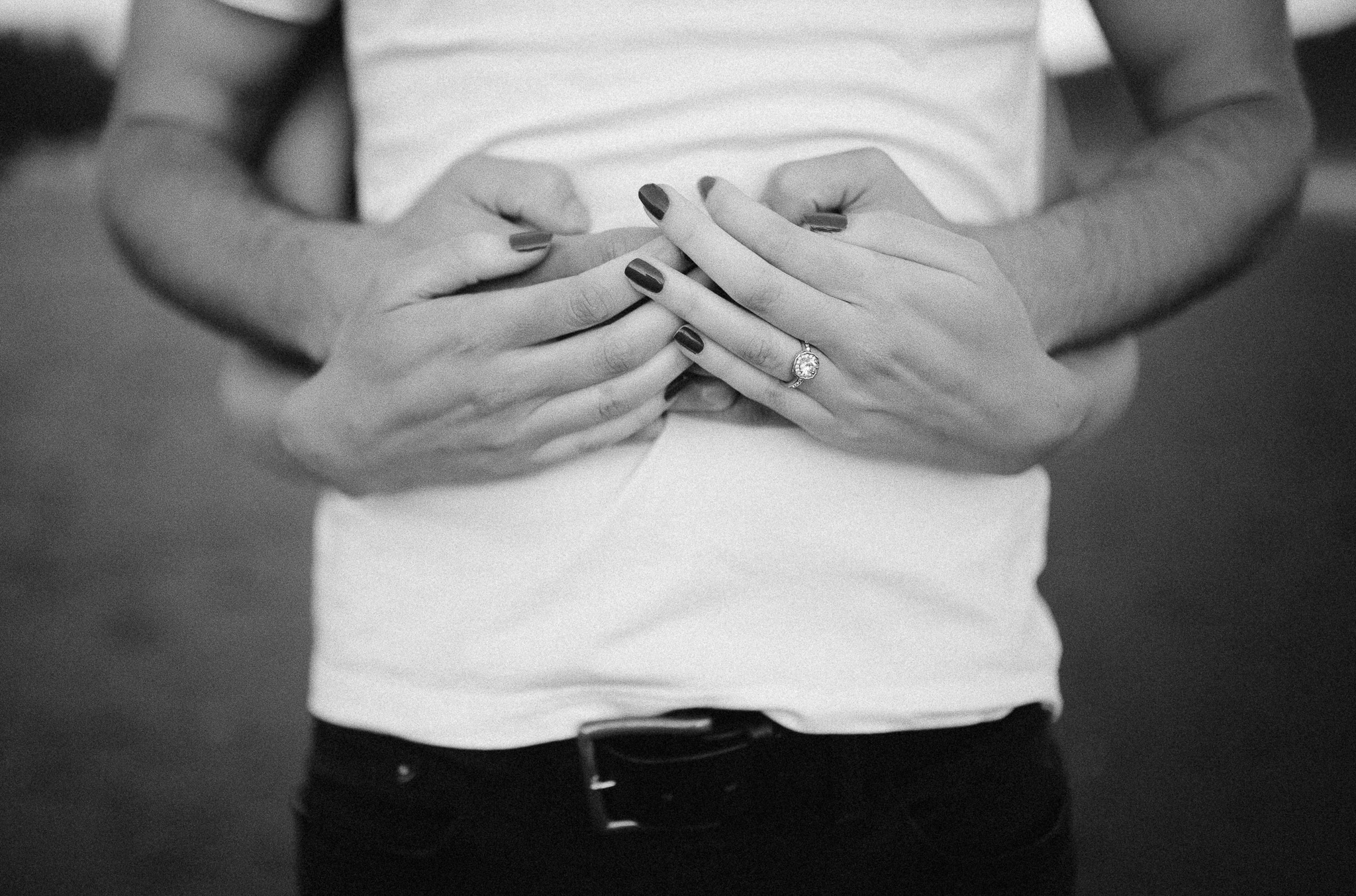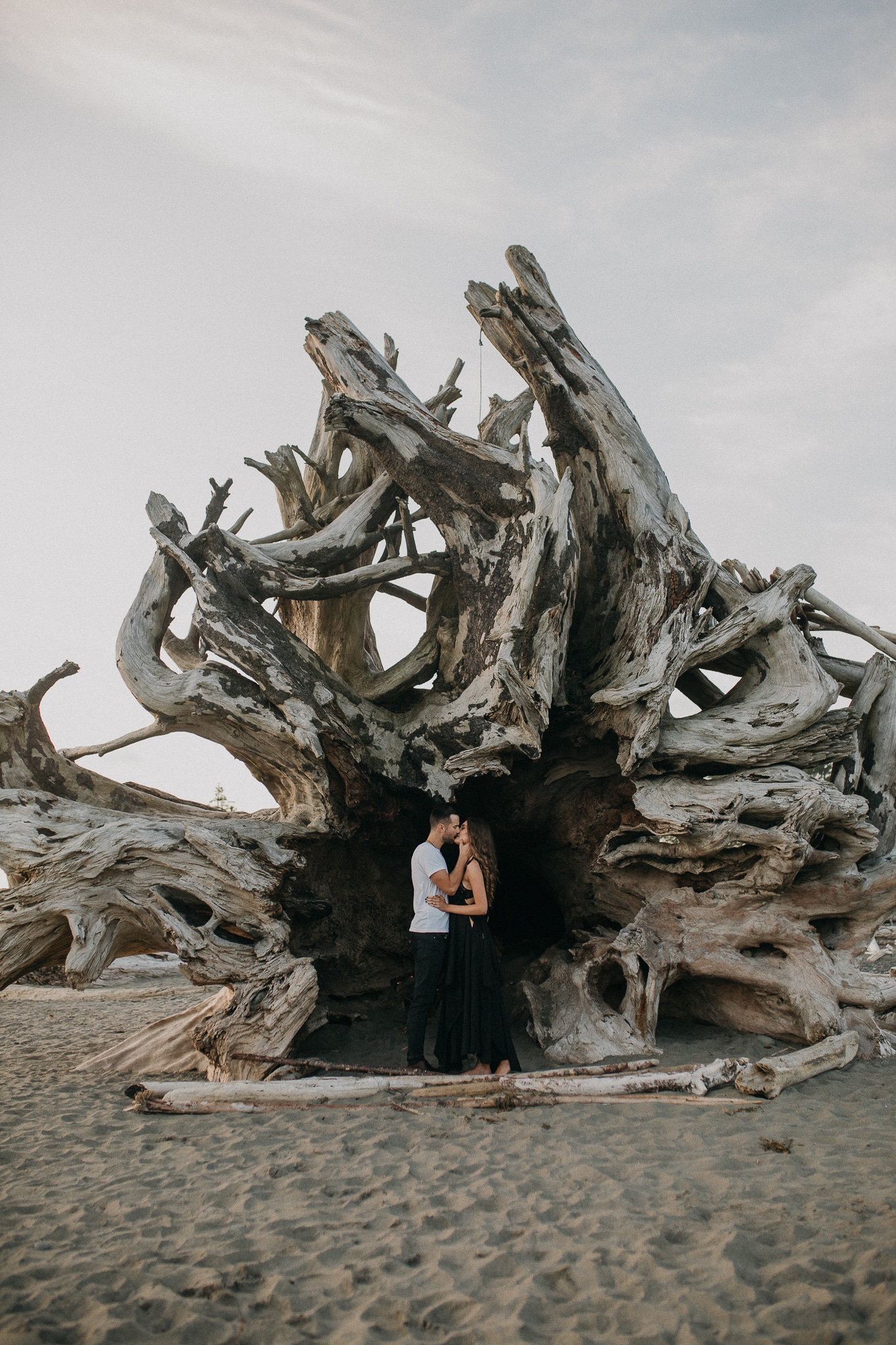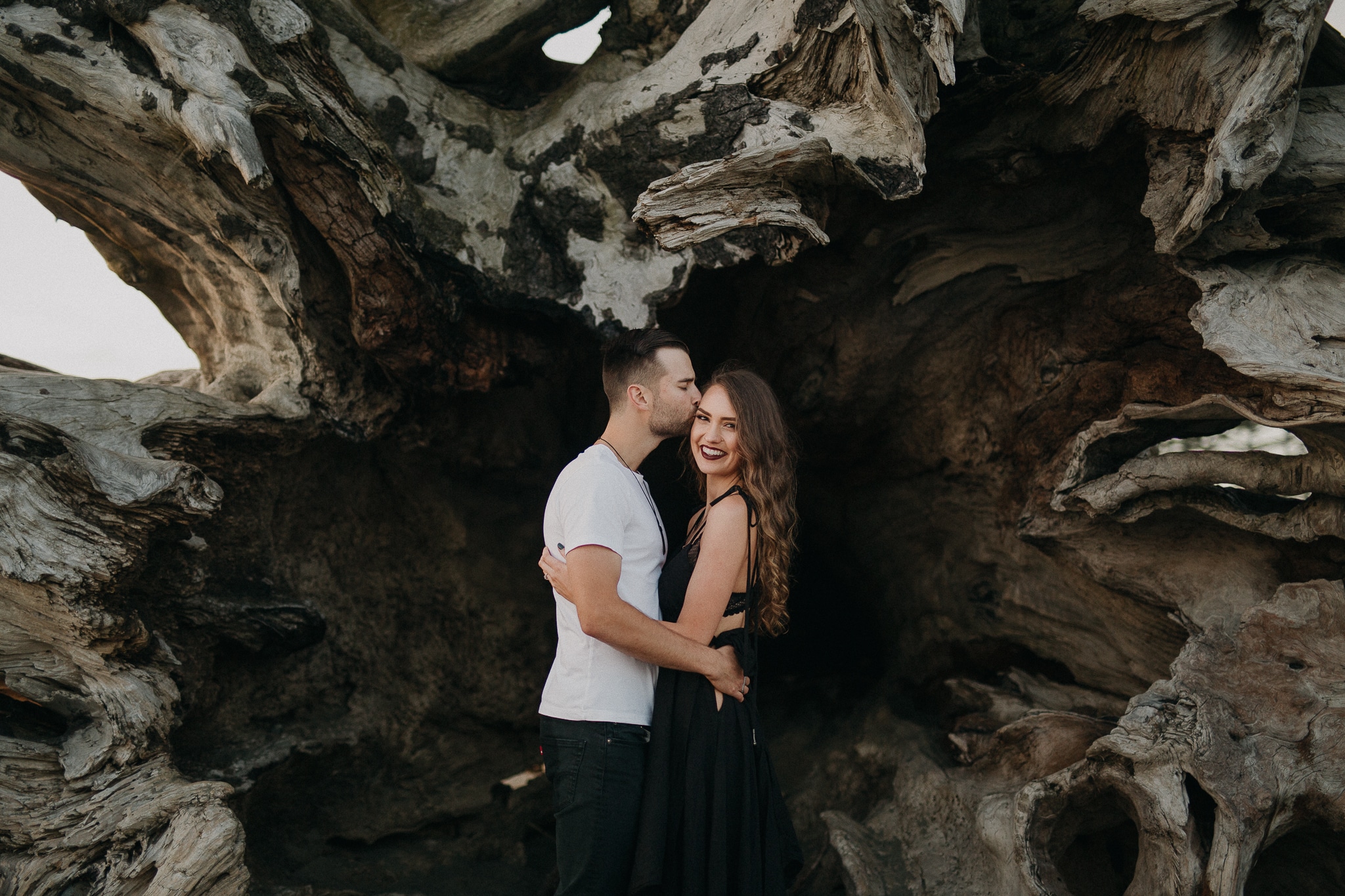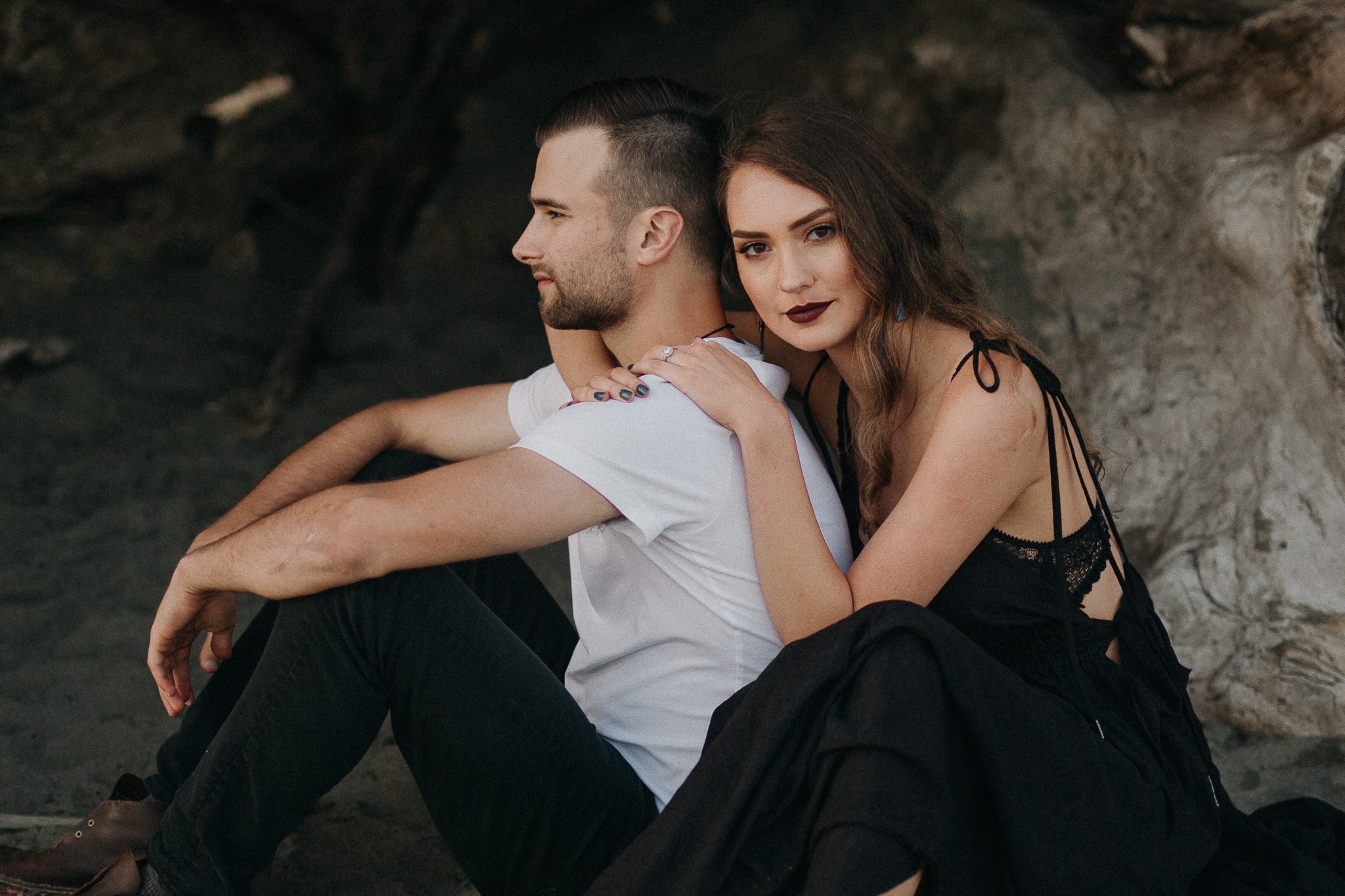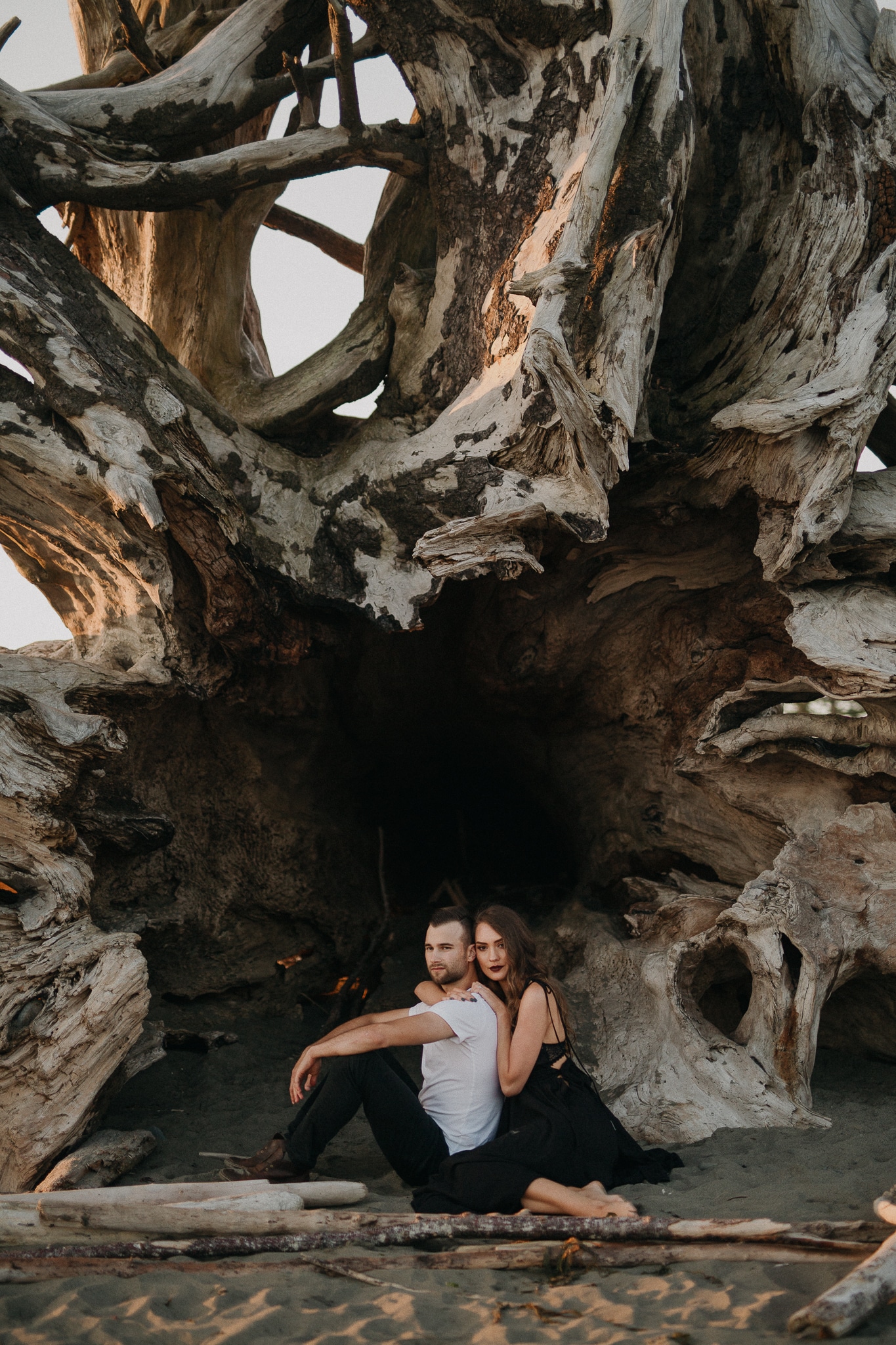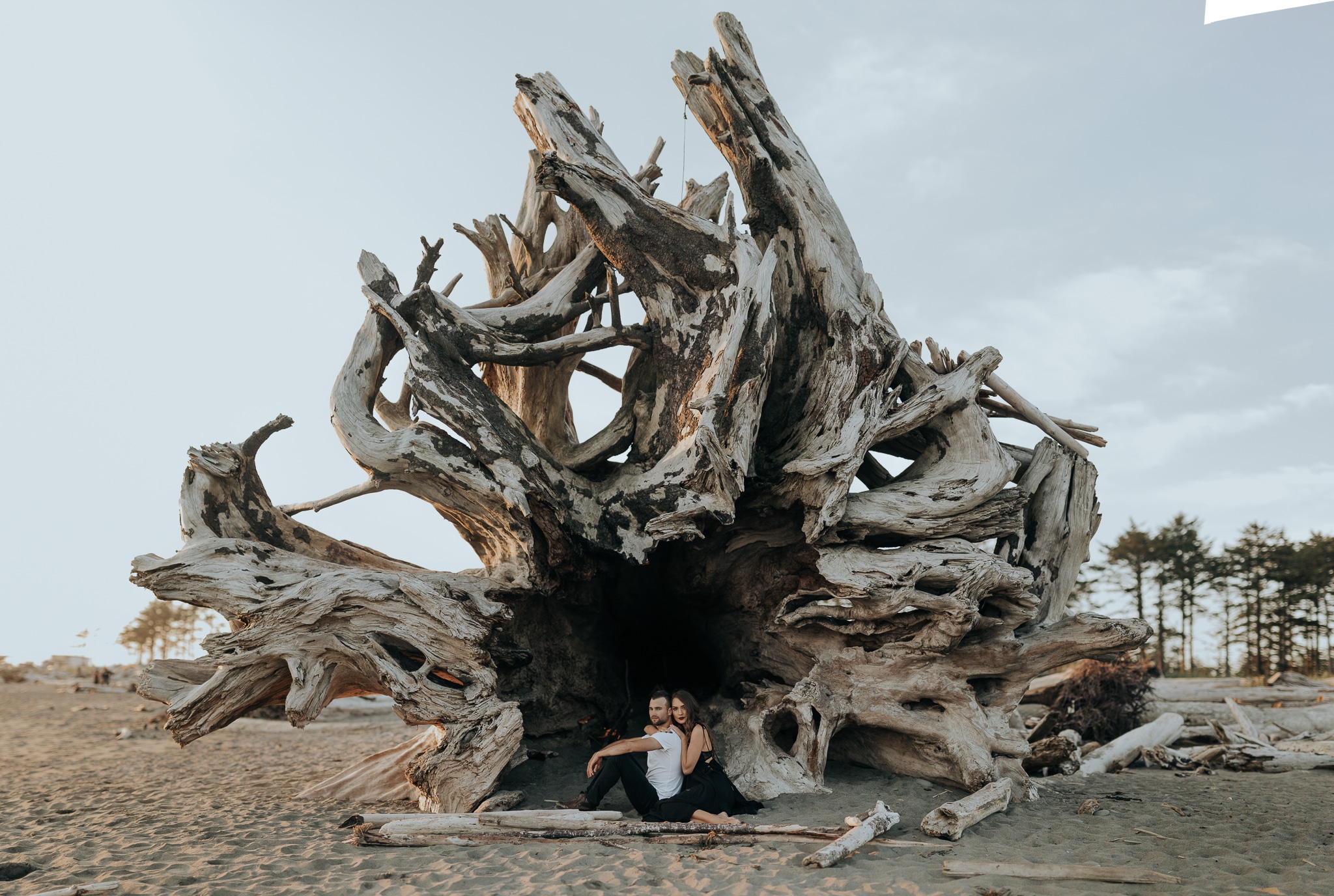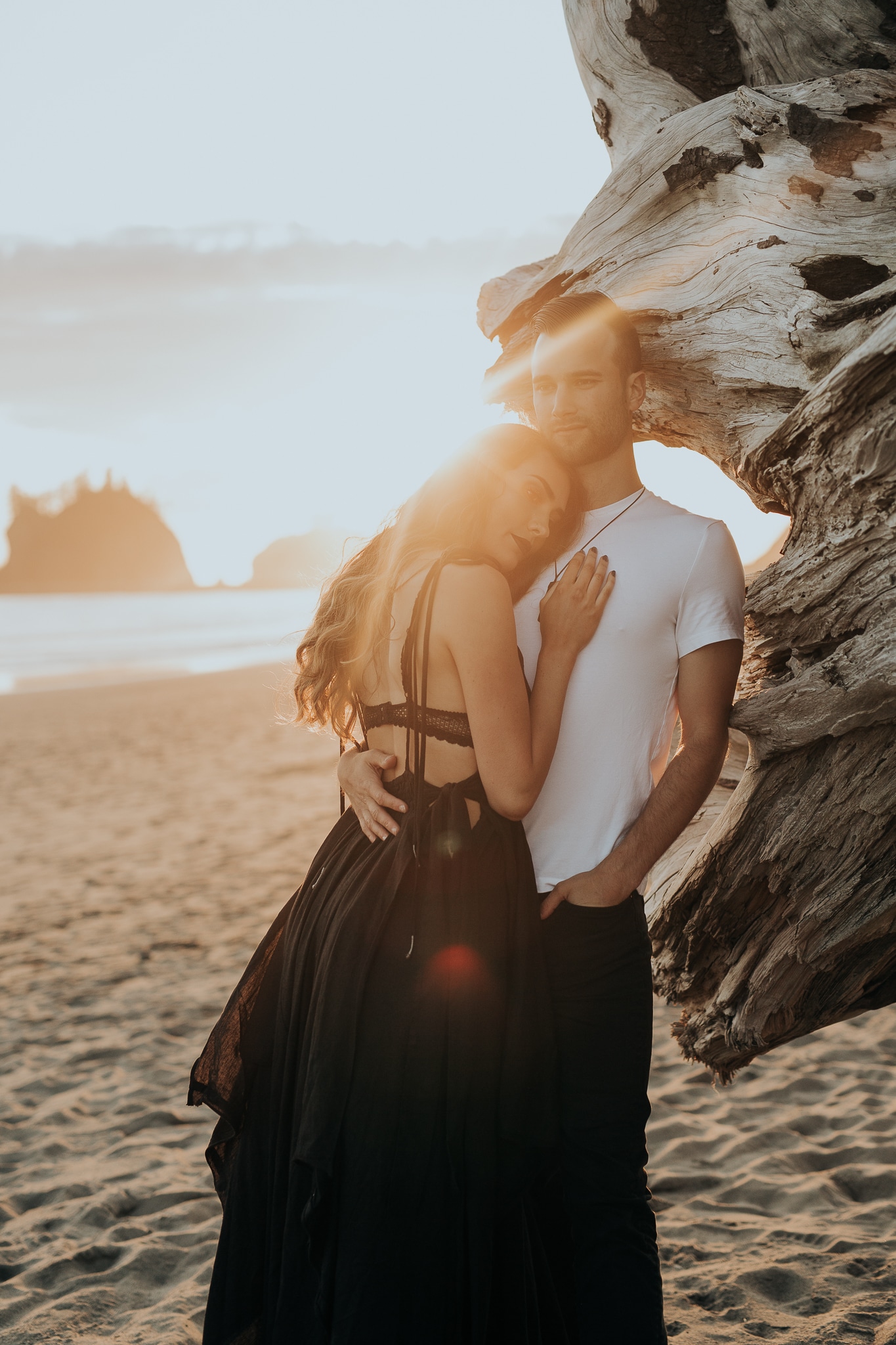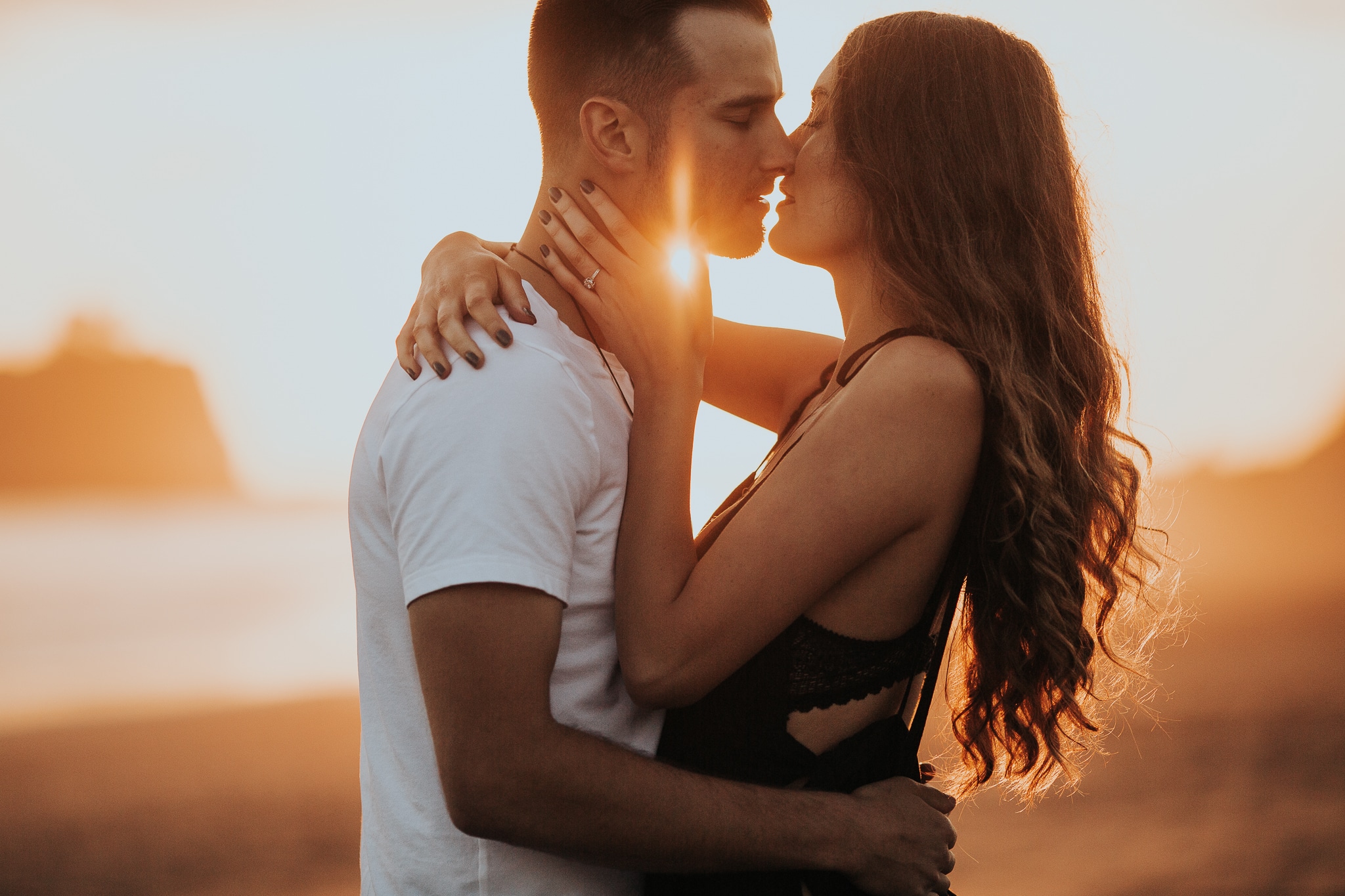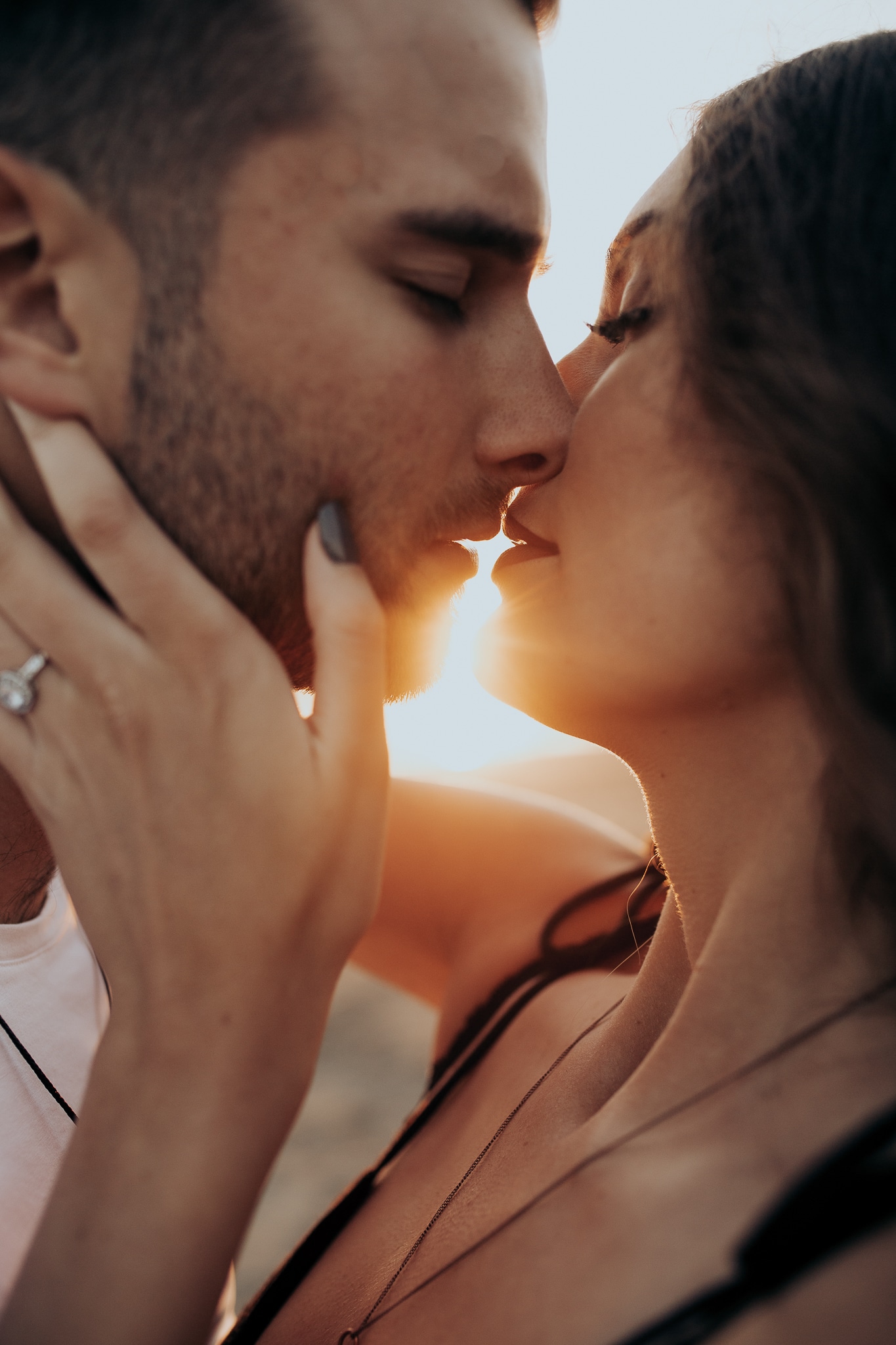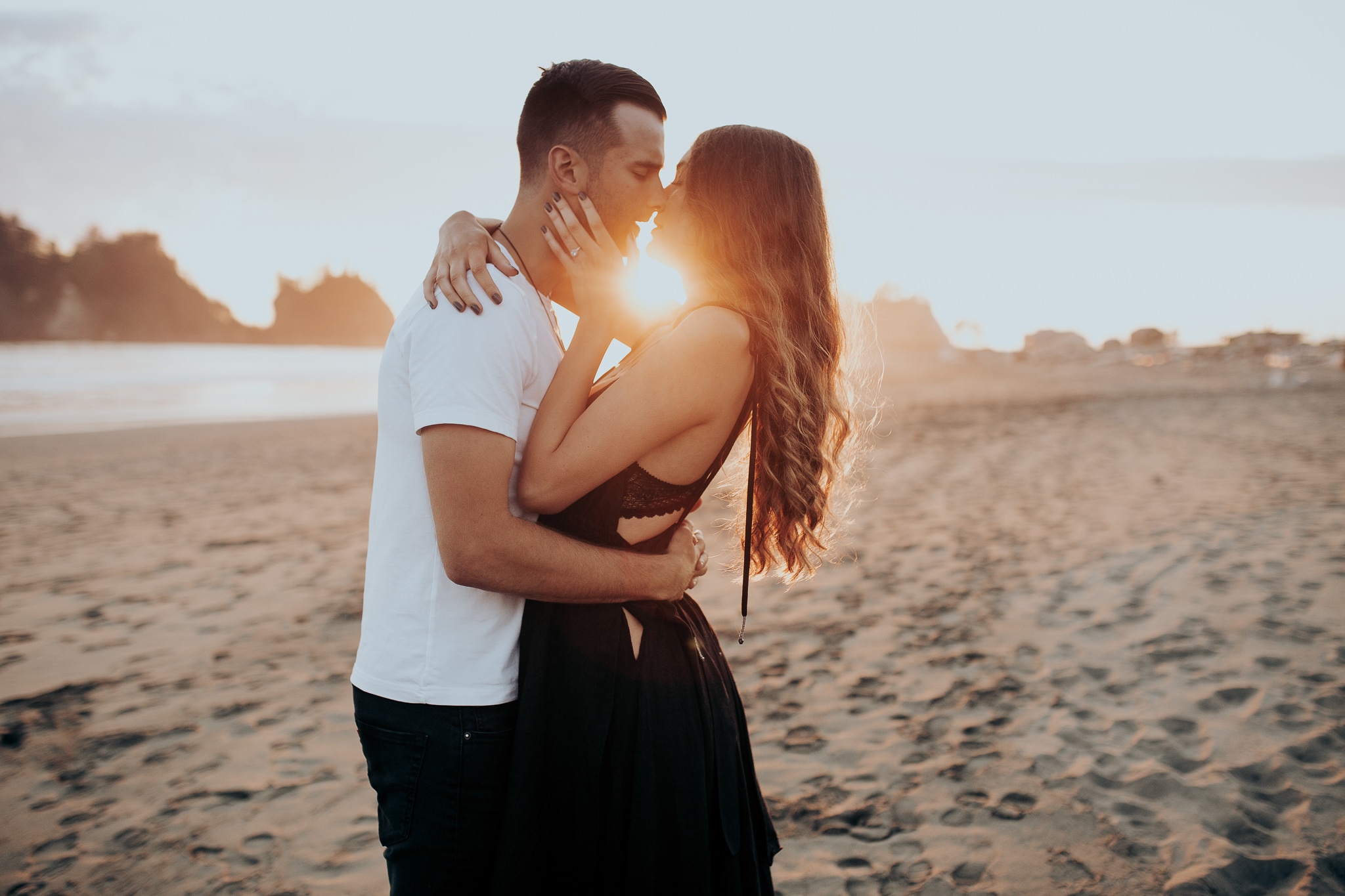 The one thing that the west coast, Olympic Peninsula in particular,  has over the east coast. Our Sunsets! Just look at how stunning it is and that is without any pollution in the air! It's pristine and perfect. I will never move away from the west coast! My heart belongs here.
My Journal contains many more beautiful sessions like this one.  Check it out here.
My Instagram is chalk full of new stories and posts.  Stalk me here.