Katy & Toby couples session
A story of an Arizona Destination session in Horseshoe Bend
Horseshoe Bend is one of those places that is incredibly rare.
Unfortunately it is also a place that is highly visited. But Since I am good at my job, I was able to make it look like it was just us there. Katy is a fellow photographer in the PNW, a friend, and she was going on a road trip herself in roughly the same areas. It turns out we would be at Horseshoe Bend at the same time.  I met Katy a few years before at a Heck Yeah! Photographer convention in Joshua Tree National Park.
We immediately hit it off and were talking practically every day and dreaming about doing a session together.
With photographers, sometimes it's the things that you don't see that really matter. For example, my husband and I arrived at horseshoe bend at almost 3:00 in the morning to get a good parking spot so we could see when our other couple got to the trail head (we had another session here the same day).  What you also don't see in these photos is the other 6 photo shoots that were happening at the same time.  That happens a lot with Arizona destination sessions.
We had been at Horseshoe Bend for nearly 18 hours at this point.  This is what I'm talking about when I say that we're hard core when it comes to doing whatever it takes to get the best photos possible.  The Arizona Destination session idea has long been in my mind as a pipe-dream but having one at Horseshoe Bend was an incredibly heavenly experience.
So I brought up the idea of letting me photograph her and her (German) boyfriend Toby. I had gone there earlier that day to scout out the location. OH MY GOSH! I was two things. 1. In complete shock and awe of how beautiful this place is! 2. Dying of heat. It was May and yet it was 80 degrees out! Thankfully by the time we started taking photos at sunset the temp had gone down to a much nicer 75. But thankfully just reading this you won't feel quite as hot, but let's see if I'm wrong…
Thank you so much for watching.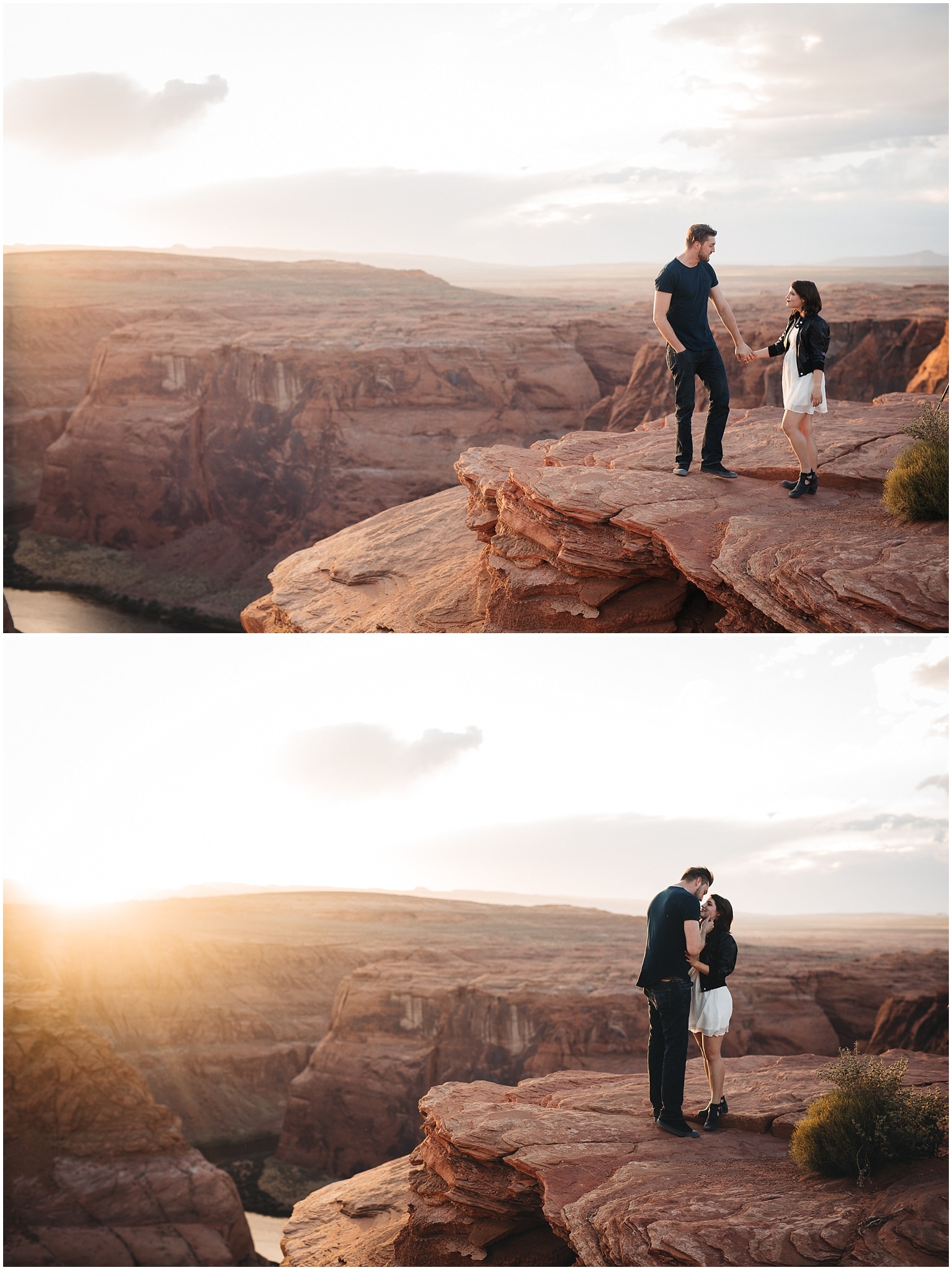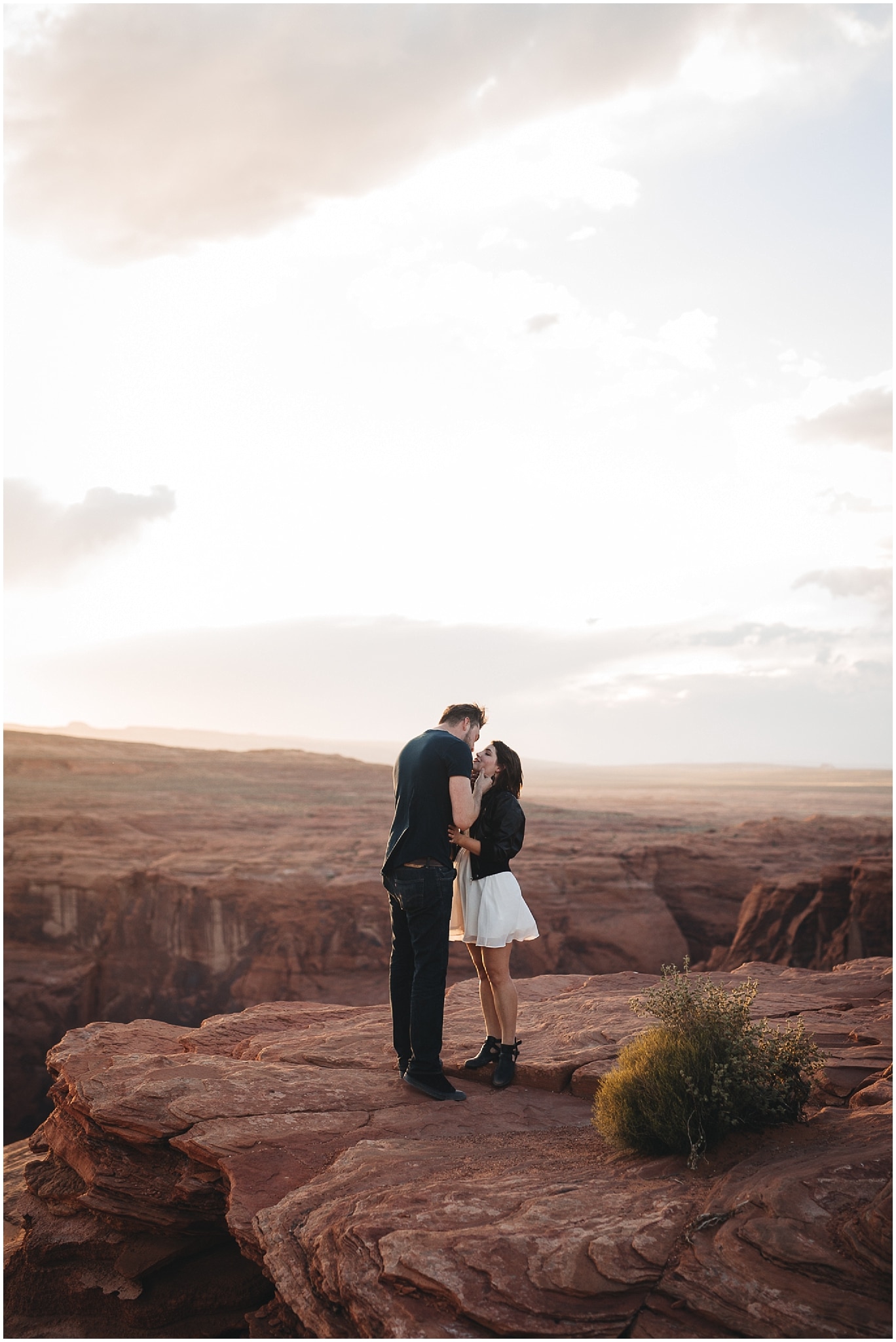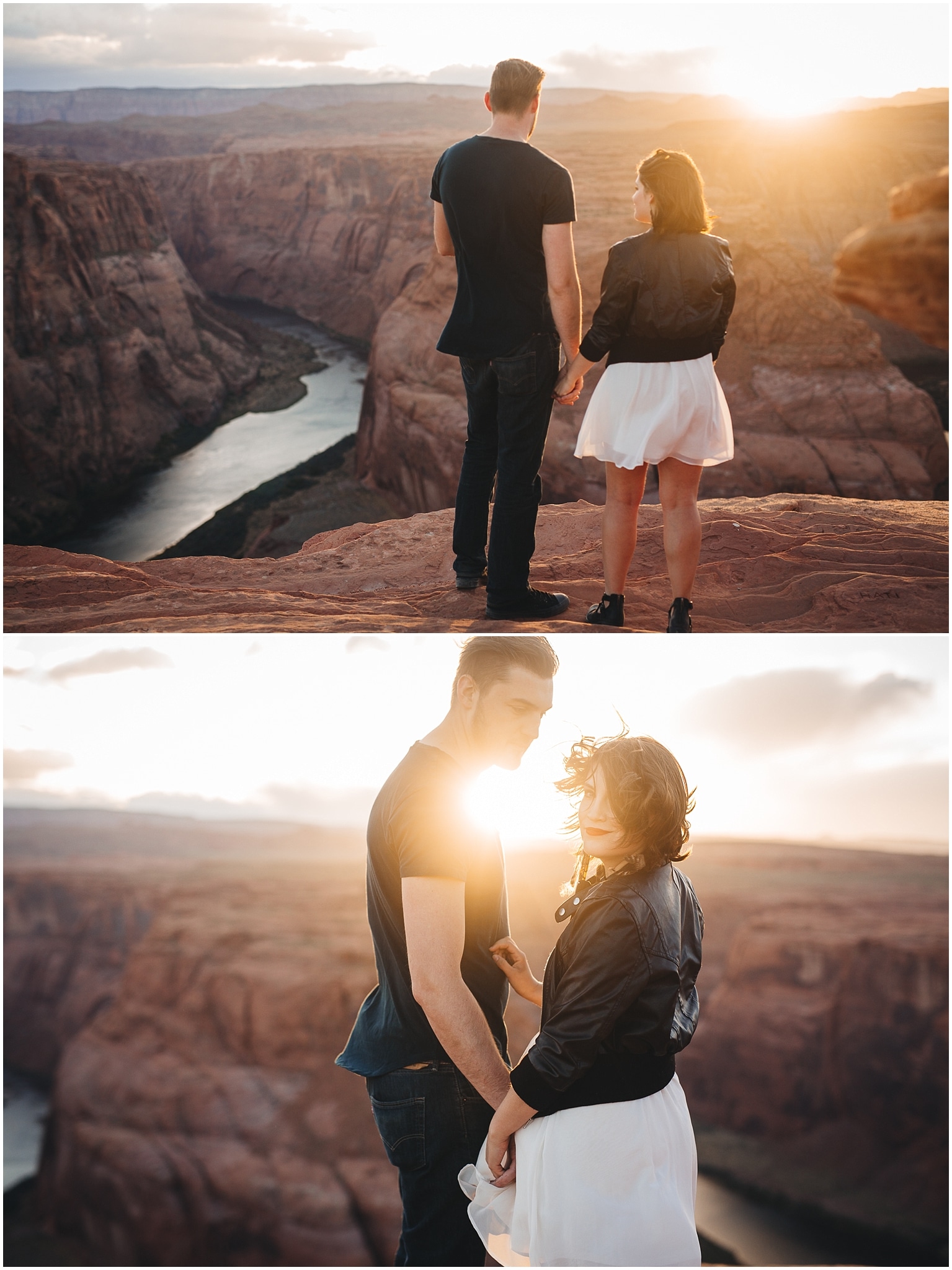 The sunset was like one I never saw before. It was almost too beautiful to handle. The red rocks, the winding river below, and yes, Katy and Toby were very sweet.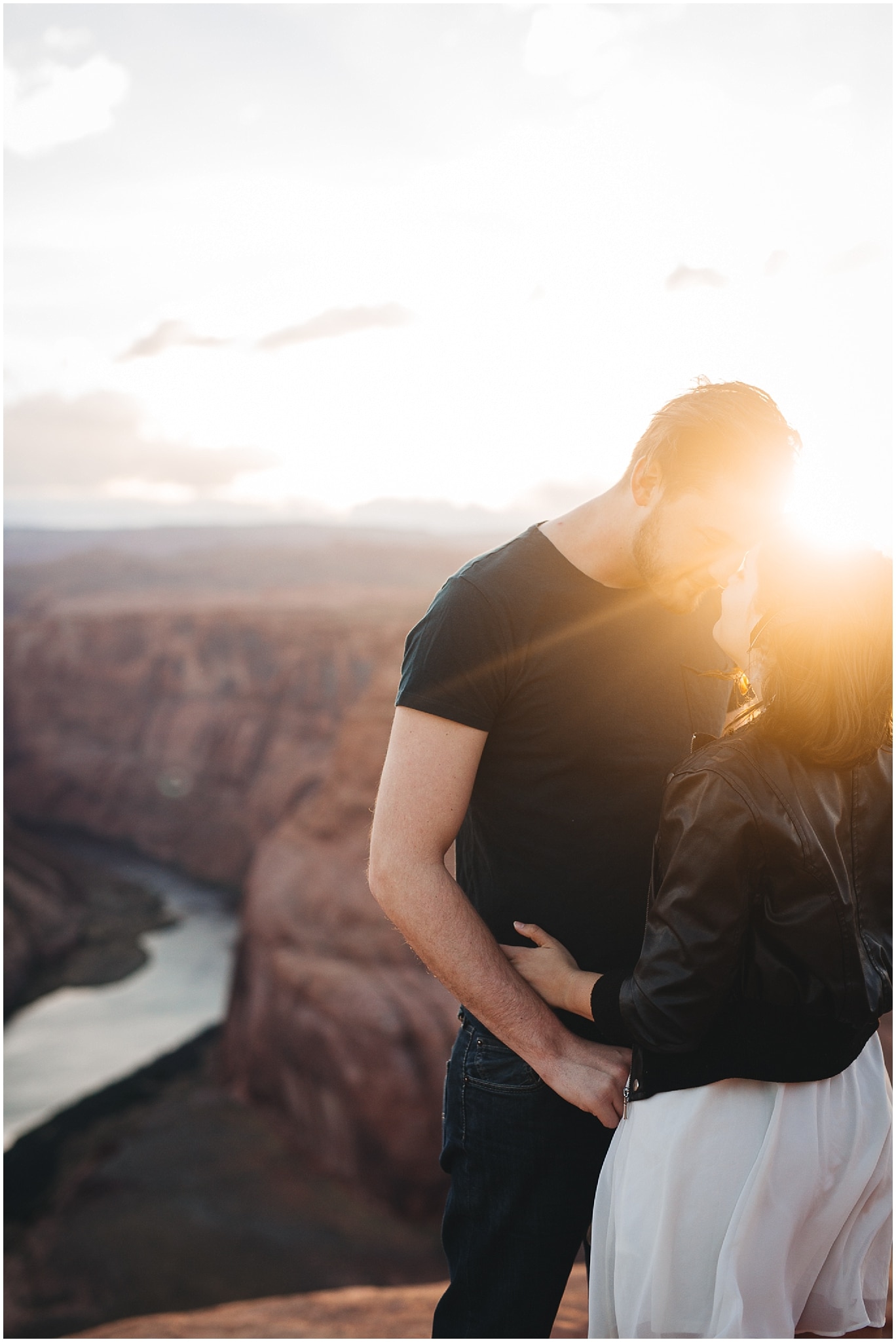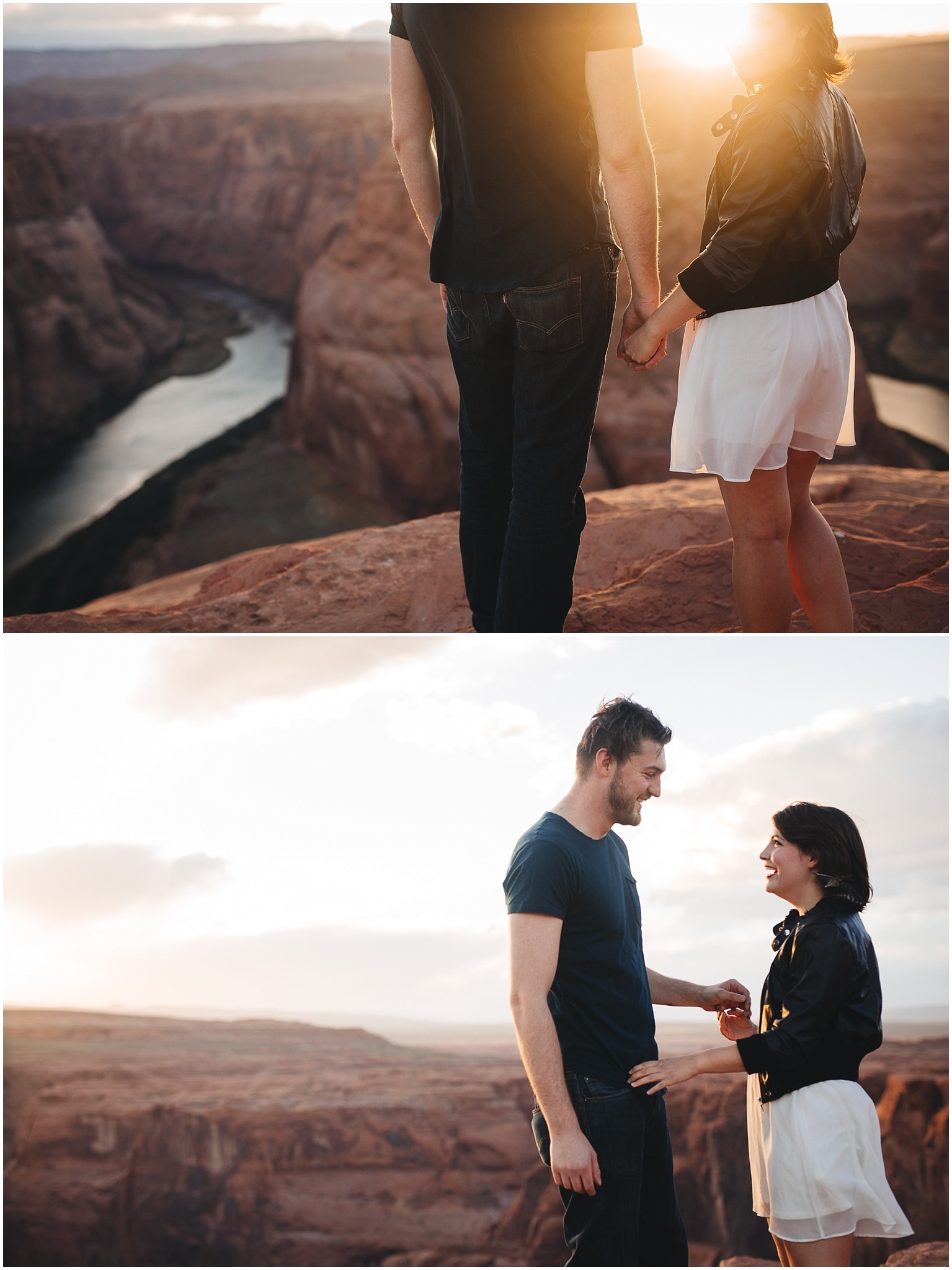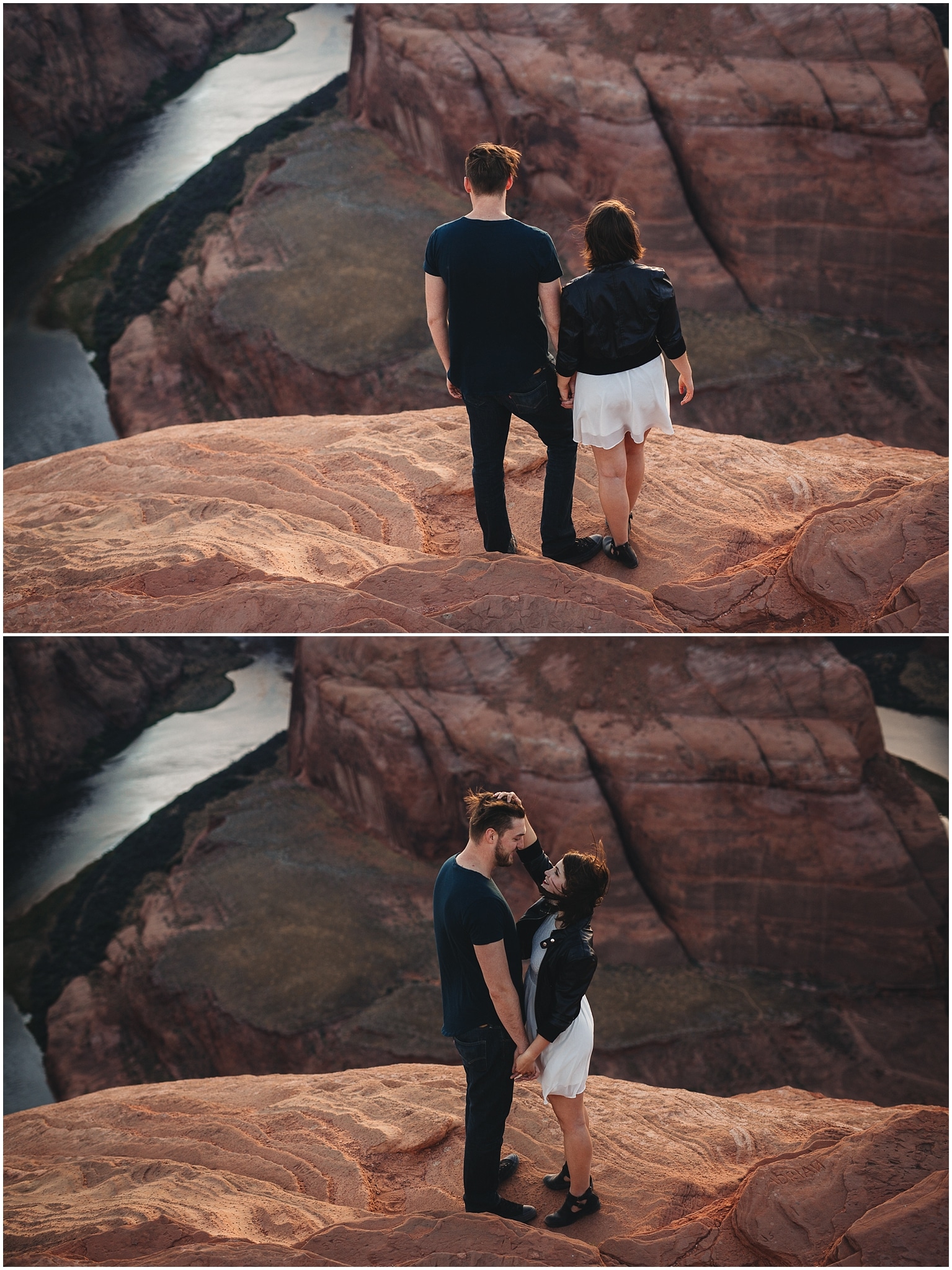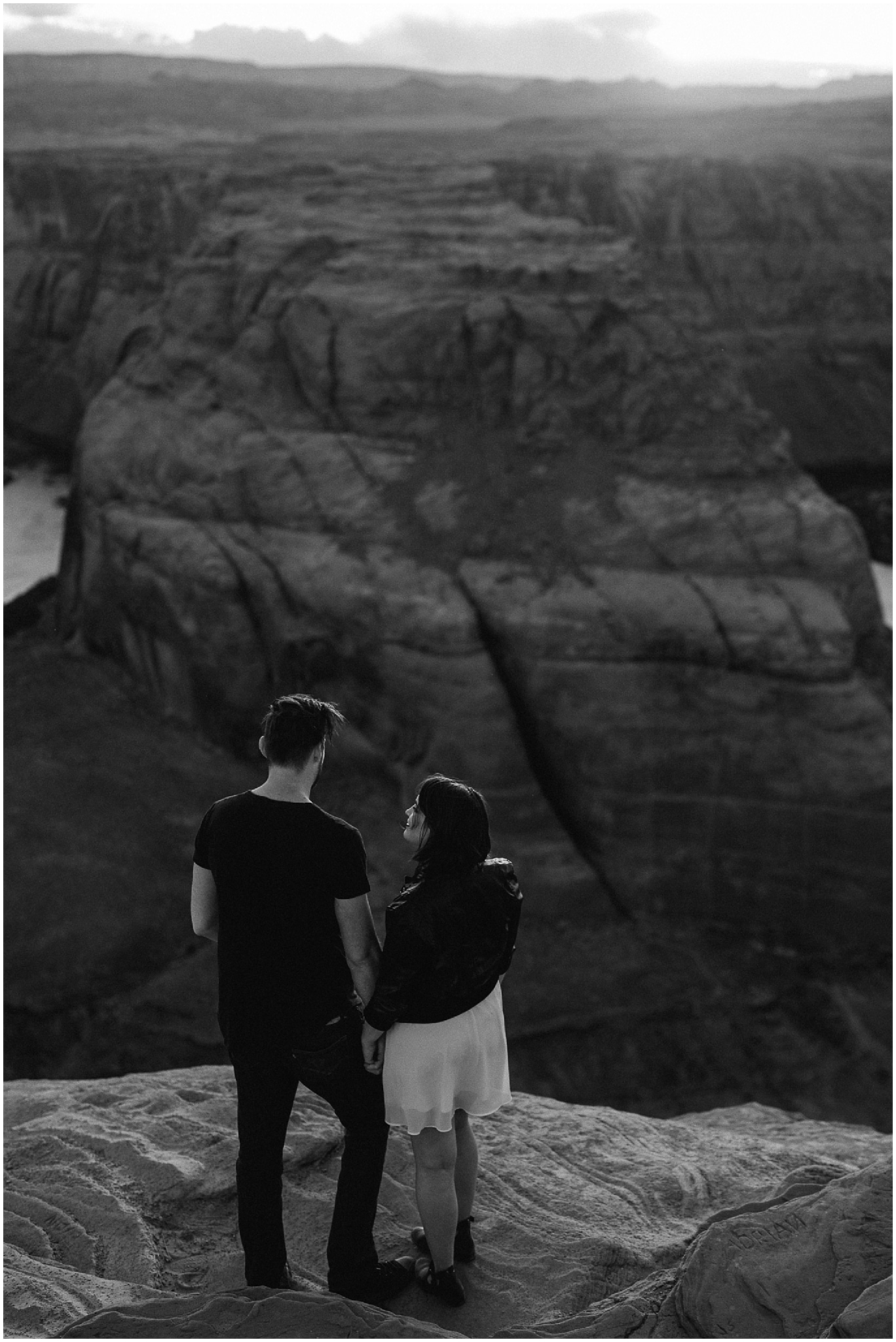 It was pretty funny that it was quite windy while we were there with gusts blowing Katy's white dress up and she kept flashing everybody her booty.  Don't worry, I wasn't about to put those photos in.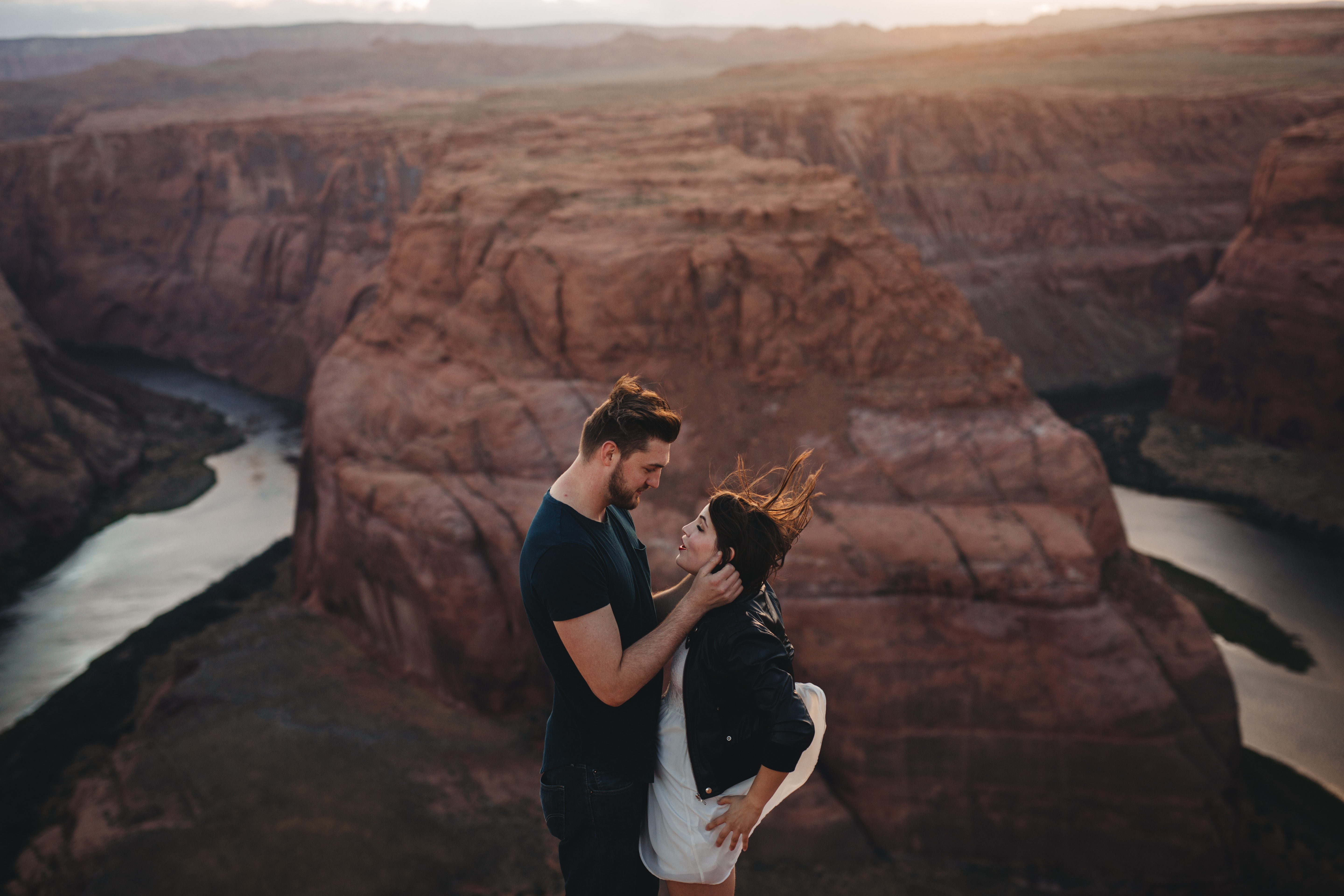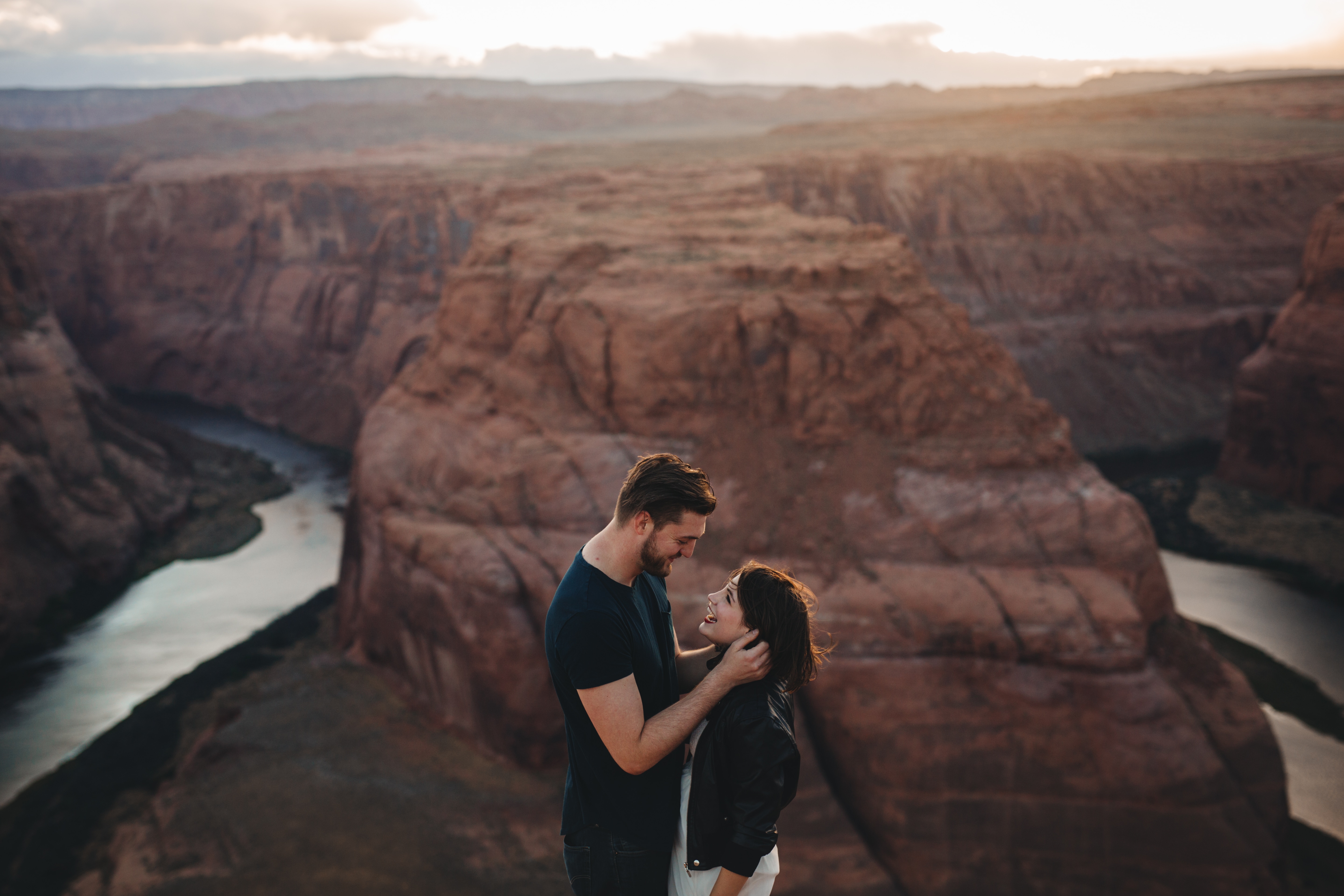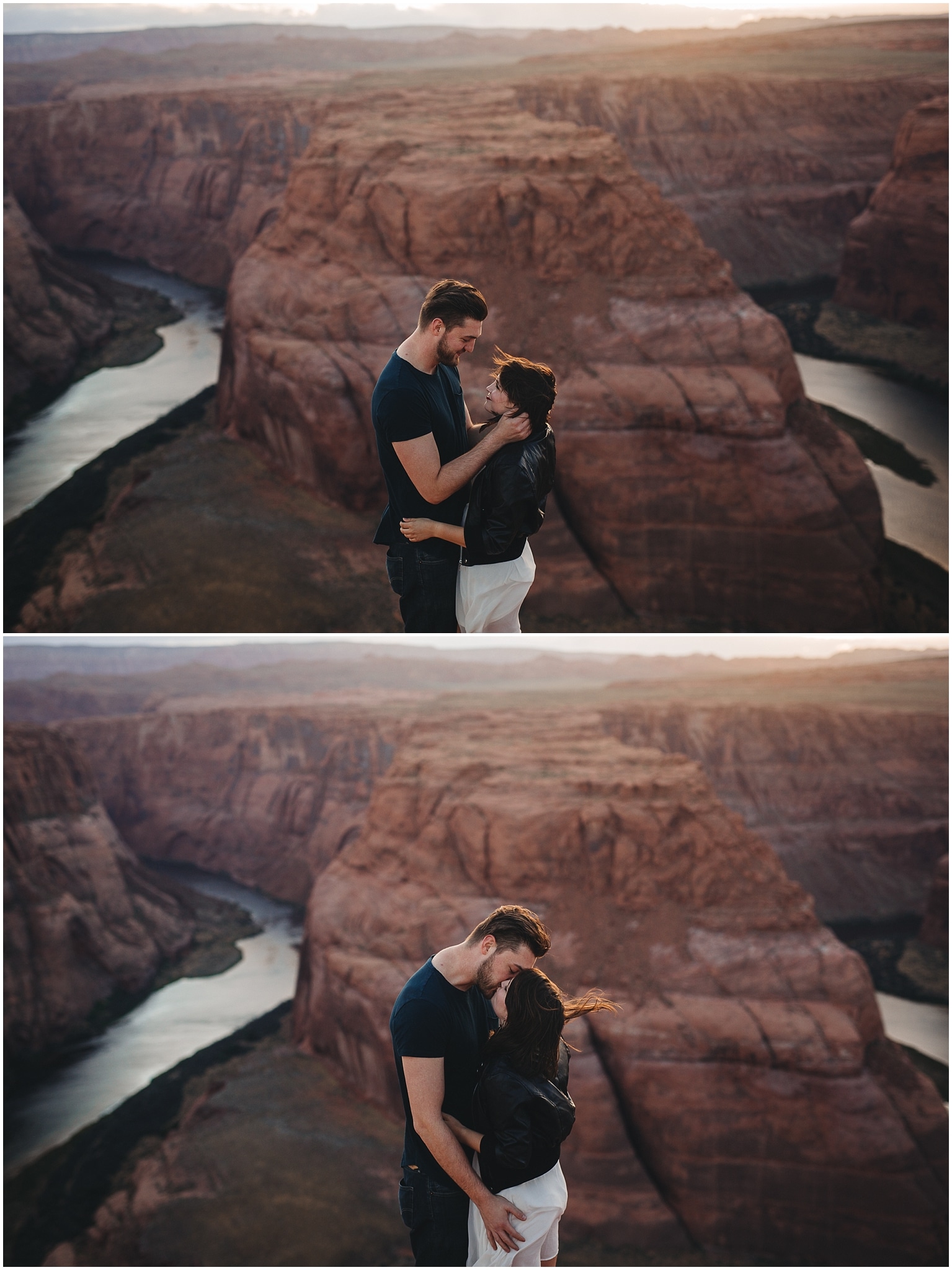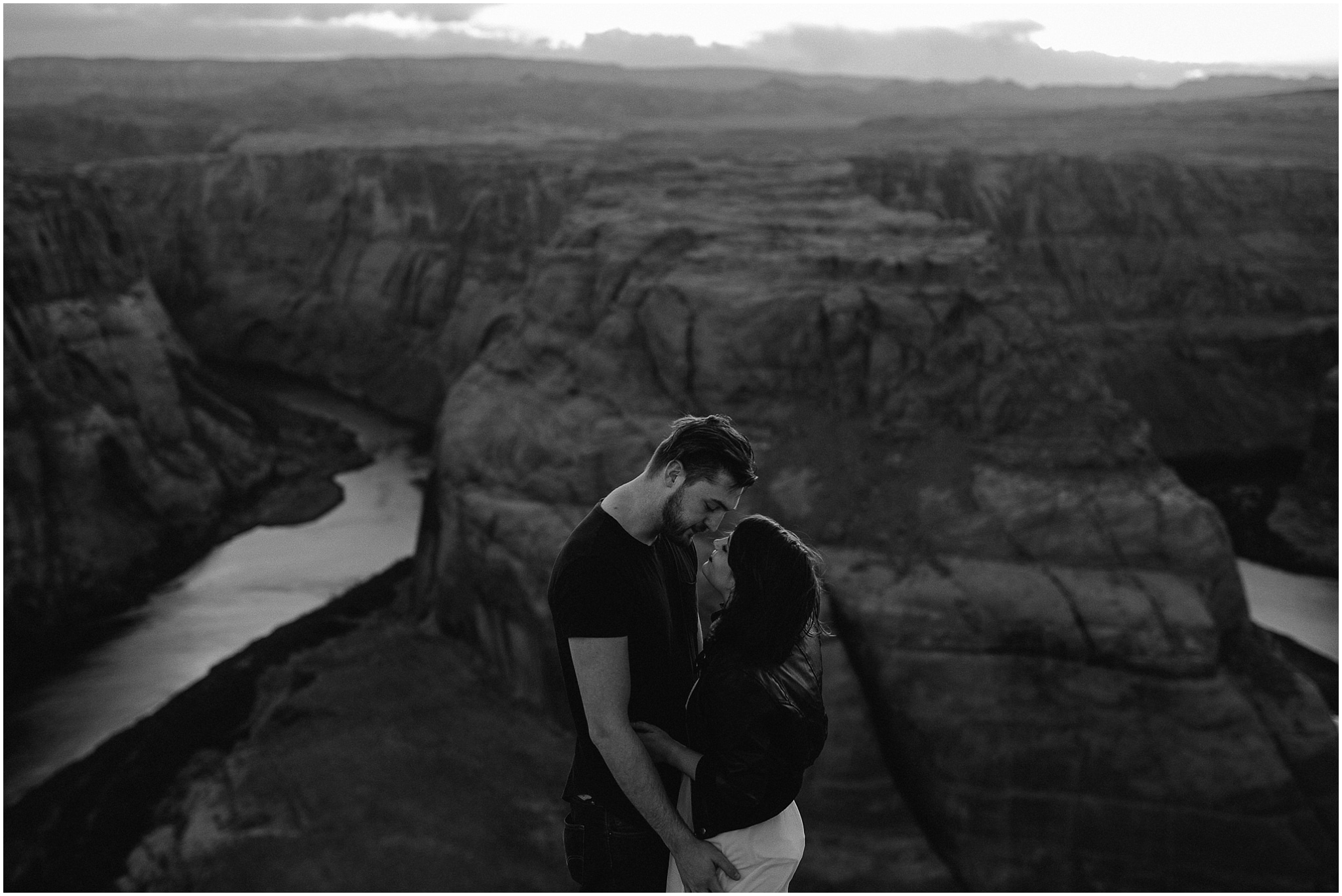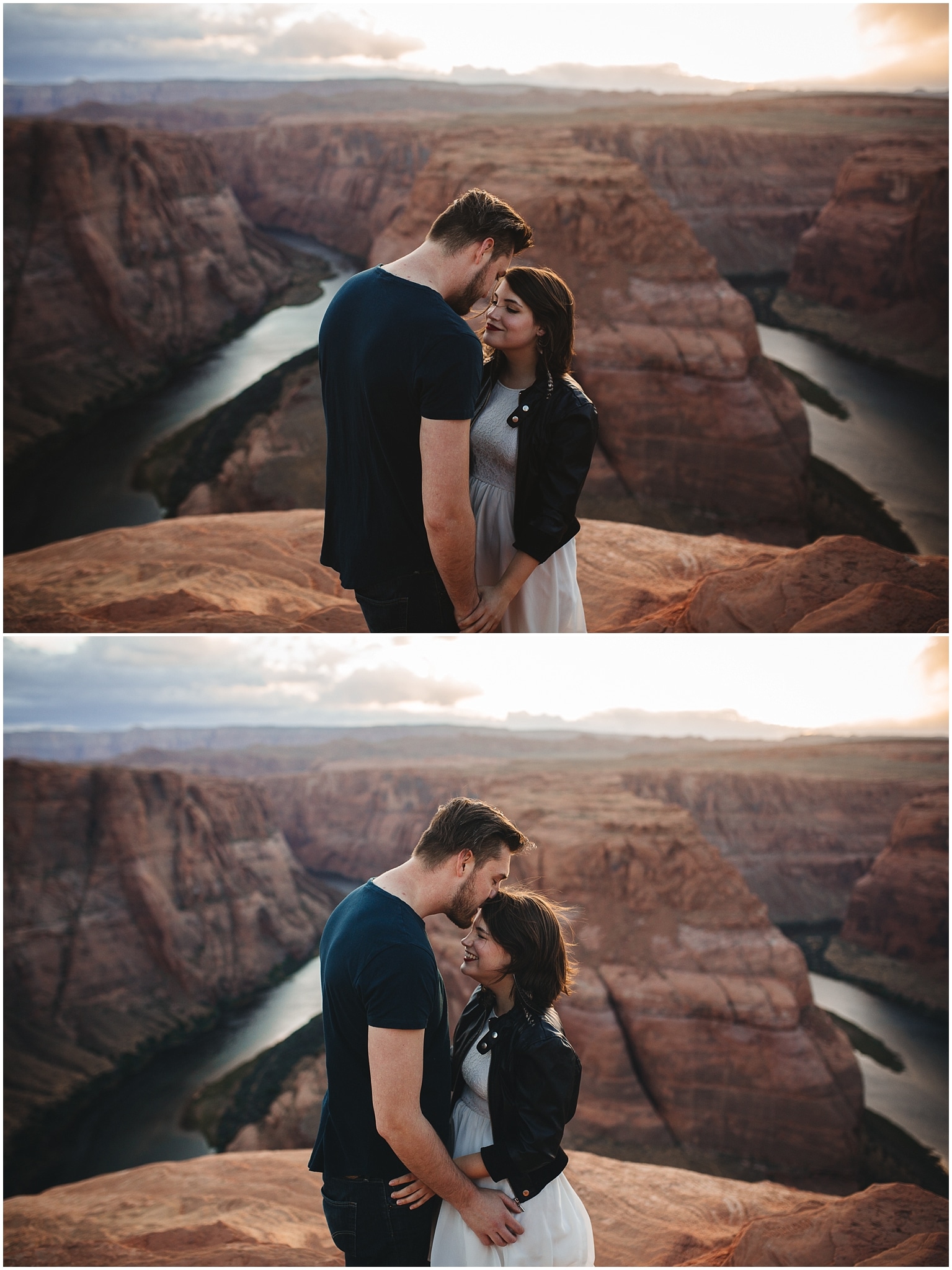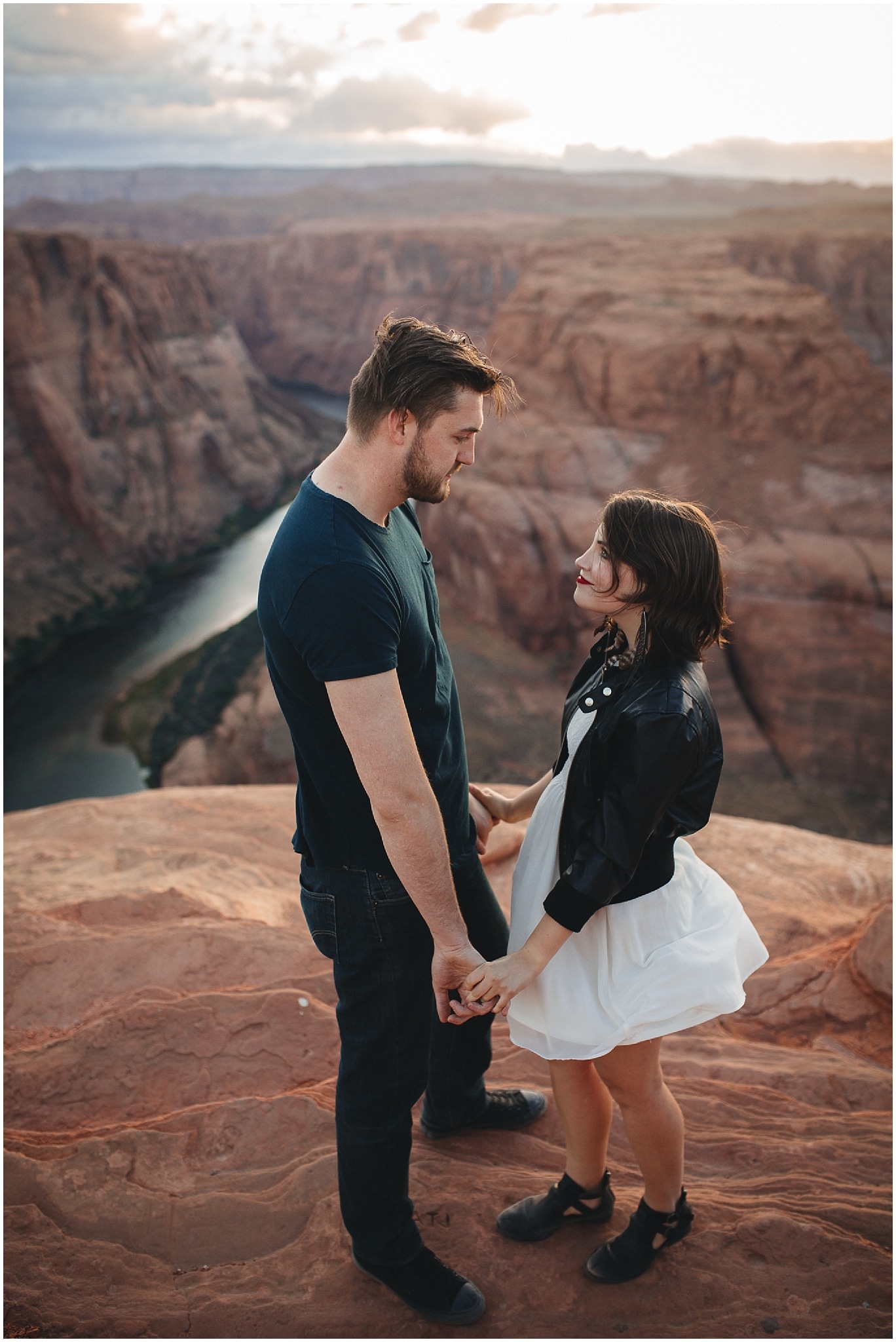 Thankfully Toby is ridiculously tall and was willing to do what he could to keep her both covered up and cozy. With those long arms he can easily wrap her up.
The hilarious moment the wind caught both their hair and Toby suddenly had the best mohawk ya ever did see!

Even with the beautiful sunset, this is my favorite shots of the day. So much joy, which I suspect was due to him whispering a dirty joke to her. Katy is a sweet girl but she is a lot like me, loves a good dirty joke and can have a very naughty sense of humor. Which is exactly why I like her!  That smile just slays me.  She has such a perfect style as well that is a compliment to her personality.  I can't wait to see where time takes our friendship.
Many more journal entries are ready for your viewing pleasure here.
Stalk me on Instagram here.