Nicholle & Sean Engagement Session
You have GOT to visit western Washington! This Hurricane Ridge engagement session in Olympic National Park is like none other!
If you have never been there, you are missing out one one of the most diverse locations in the state, if not the country! The park contains everything from snow capped Olympic mountains, to Lake Crescent, to one of the wettest places in the lower 48 states, that Hoh Rainforest.  I have lived here all my life and I still haven't seen all of the park.
This particular session I did was at Hurricane Ridge. This is one of many sessions I have done there, after all, it is basically my backyard. To see more epic sessions in the Olympic National Park, go here, or even here! 😉
With Nicholle and Sean, they knew they wanted mountains as they are very outdoorsy people. We mulled over a few spots since they are more in the Seattle area and I am on the Olympic Peninsula. But Once I suggested Hurricane Ridge they were all over it! They actually had never been here before and had been wanting to.  This is one of those places that, if you crave adventure, you will do everything you can to get yourself here.  It's that cool.
So being as I know it so well, I had to take them to all of my favorite spots. The first shot you see is actually not a spot I usually shoot at but as I was driving up the winding road I caught a glimpse of it and my honest to God reaction was "Holy crap! we need to get that!"  The red from the dress over the bright white fluffy clouds.  I mean come on.  That's astonishingly beautiful.
Once we got to the top, I told them we had to go back down about 2 minutes and get this shot. I love that they trust me enough to do that because it really paid off! The beautiful red dress that Nicholle wore from Lulus was sensational for the landscape. Let's take a look at what else we got that day. Trust your photographer people.  We know what we are doing.
Don't forget to check out the rest of my journal.  Thanks for watching.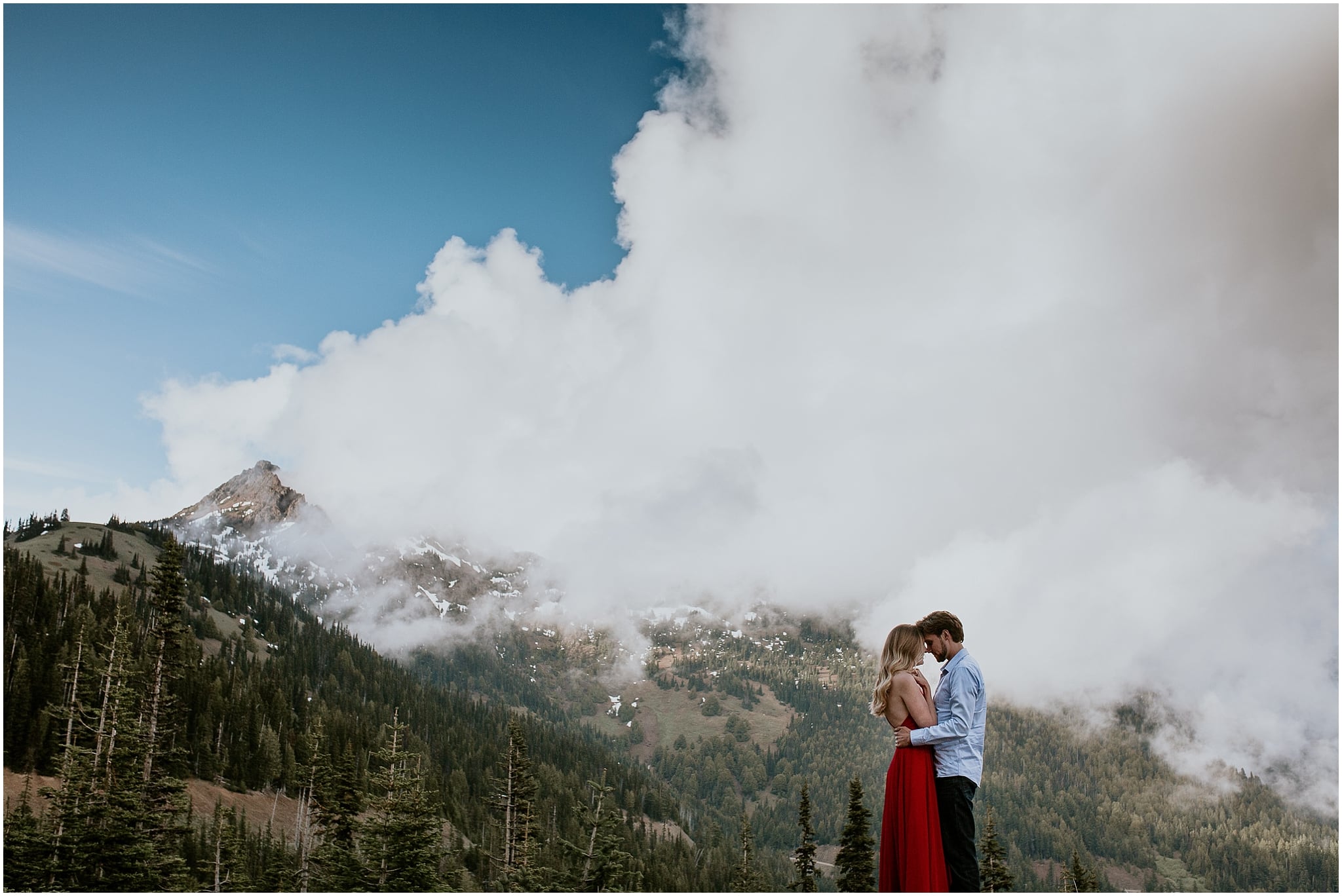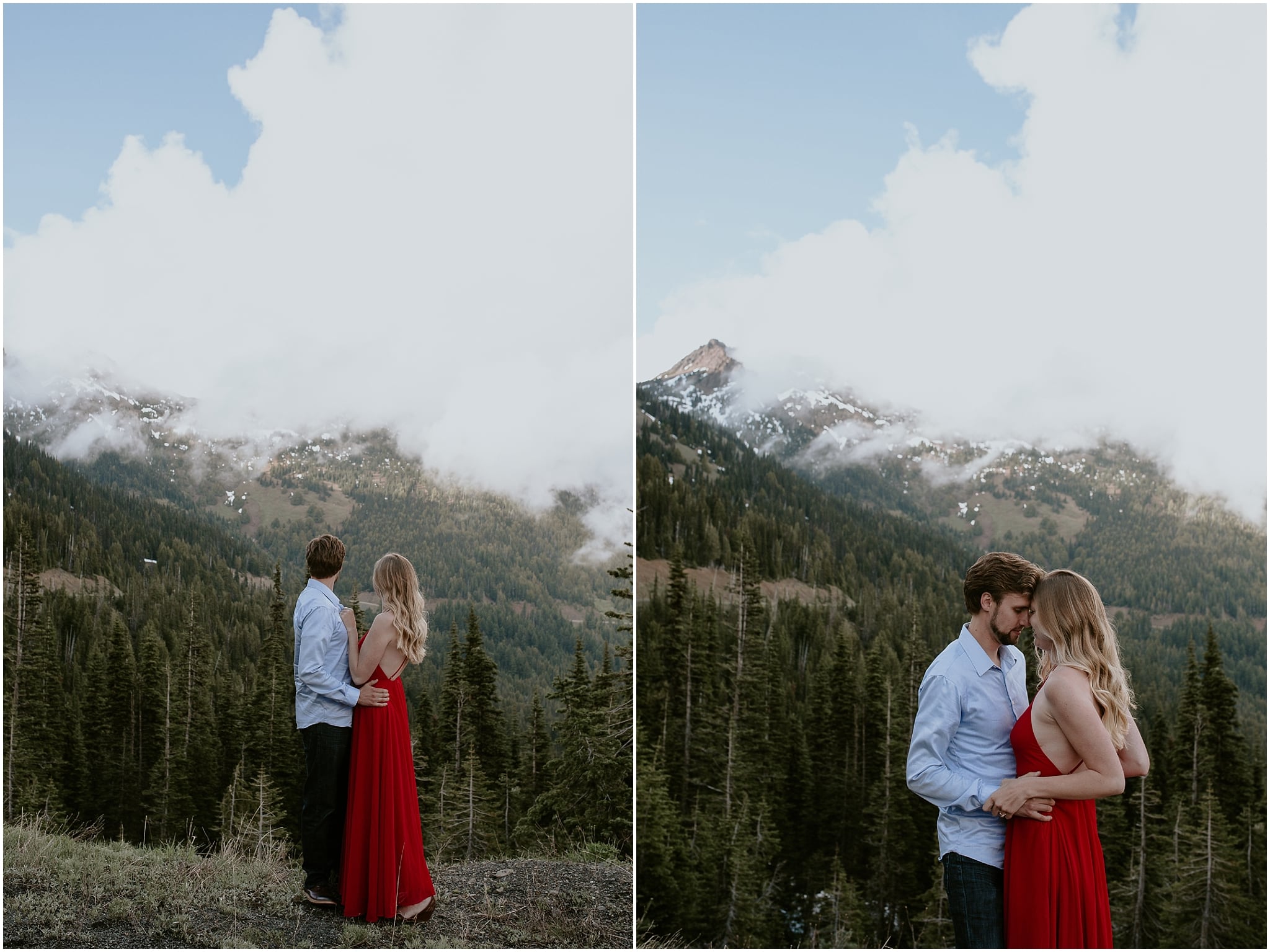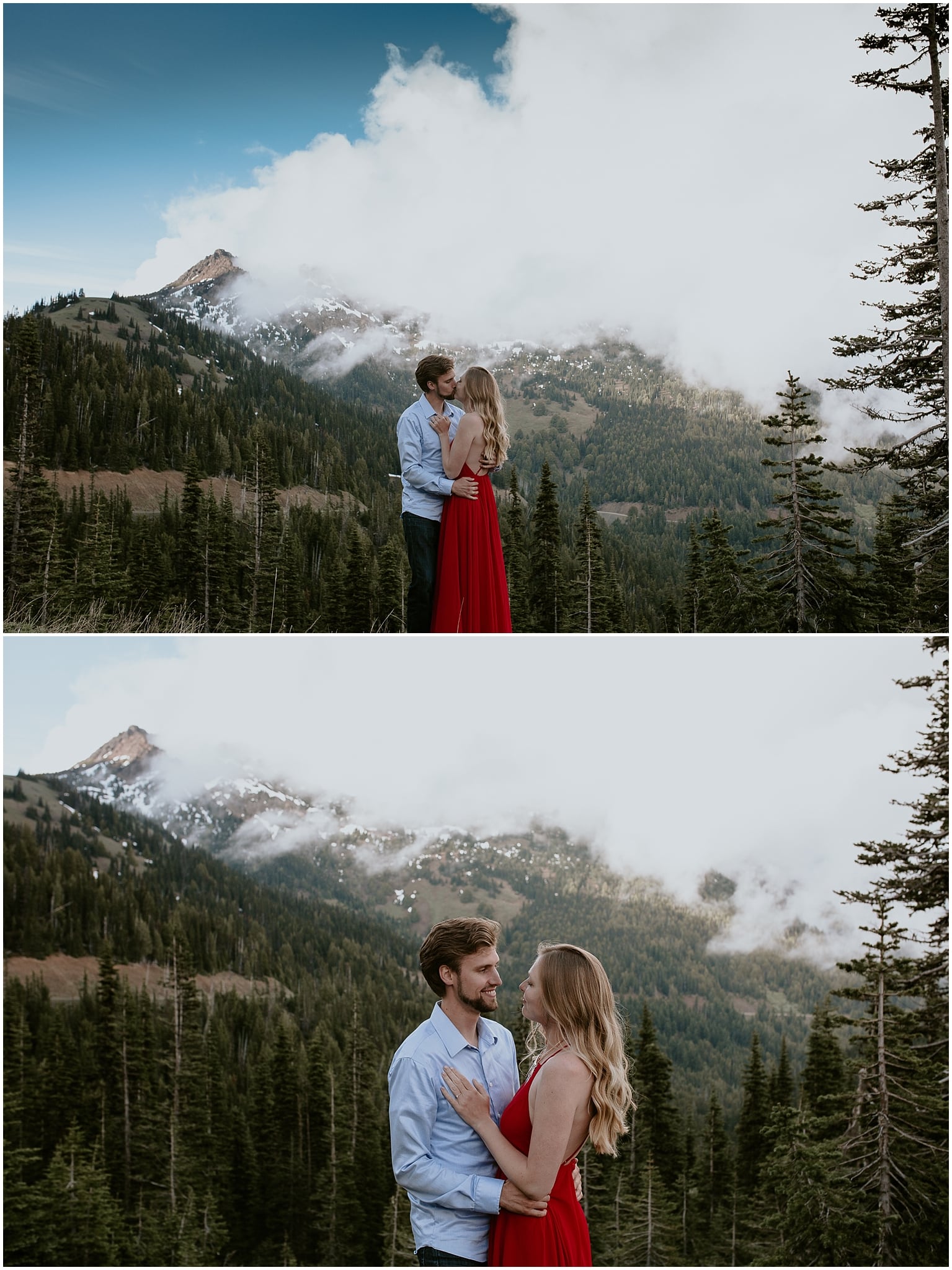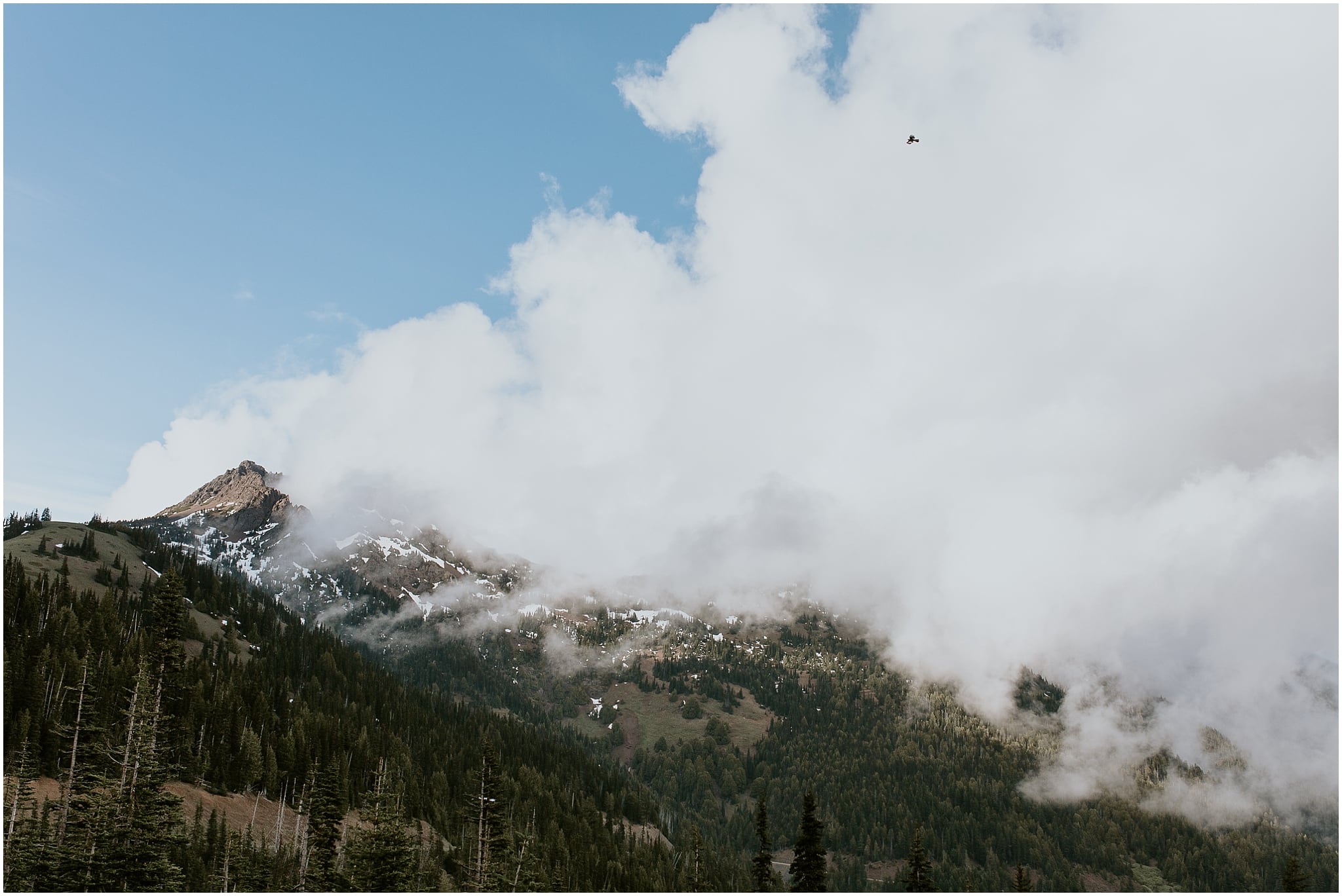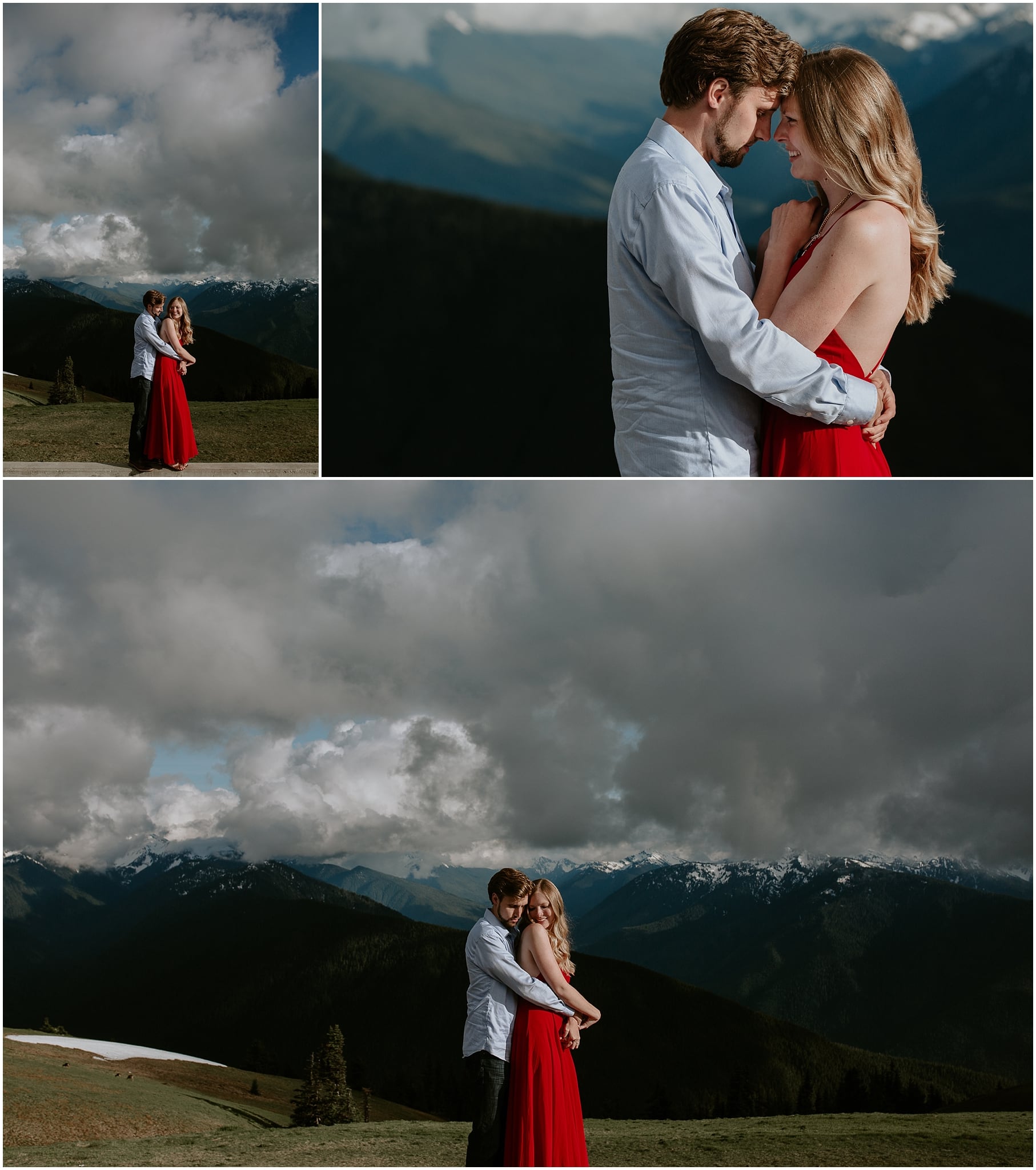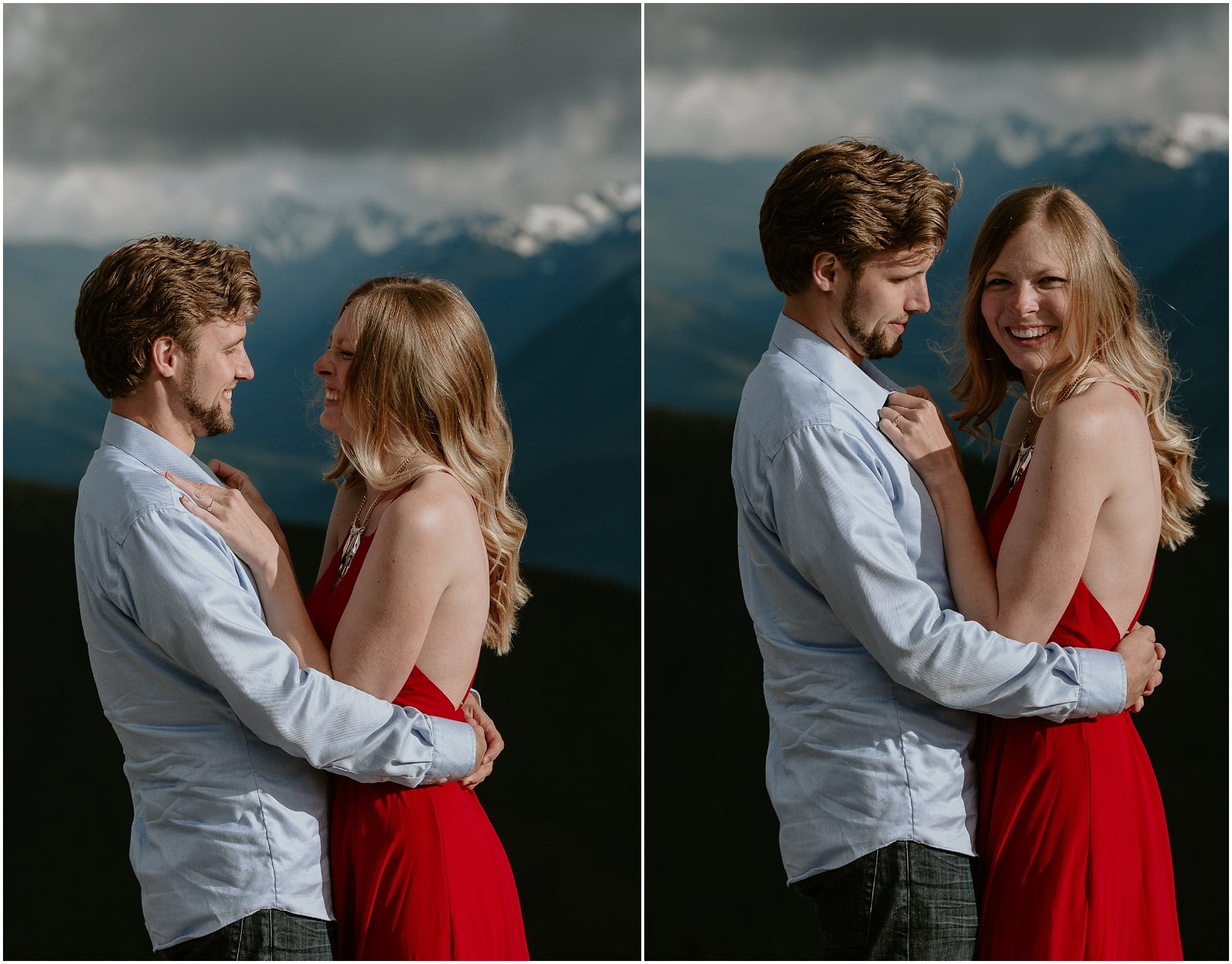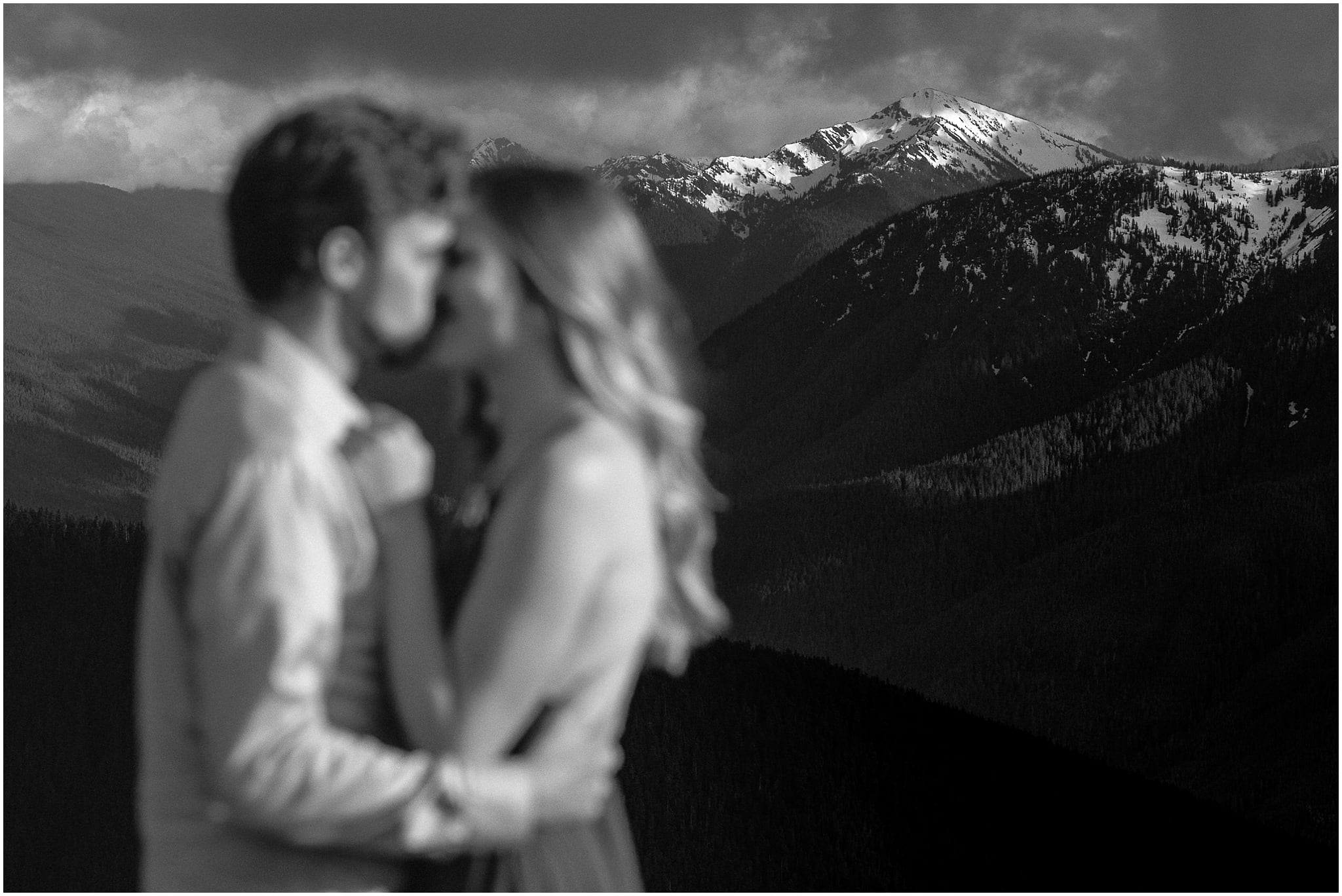 Everywhere we went we were followed by deer. I was like a we were in a Disney movie.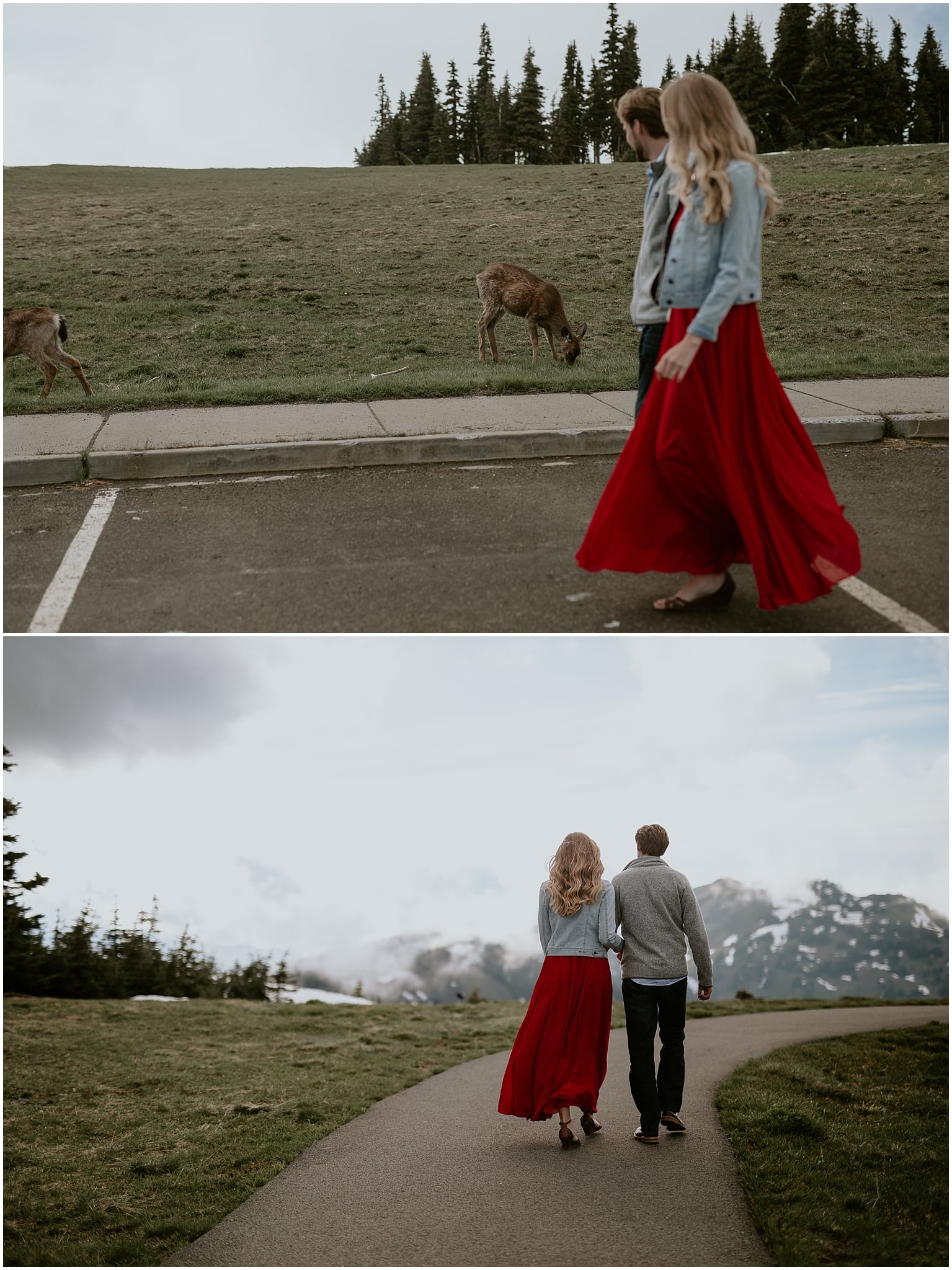 We did the session in June and there was still snow in places. Even in her cute little shoes she wanted to go out in it and dance. Fearless and fun, Nicholle and Sean are a seriously awesome couple.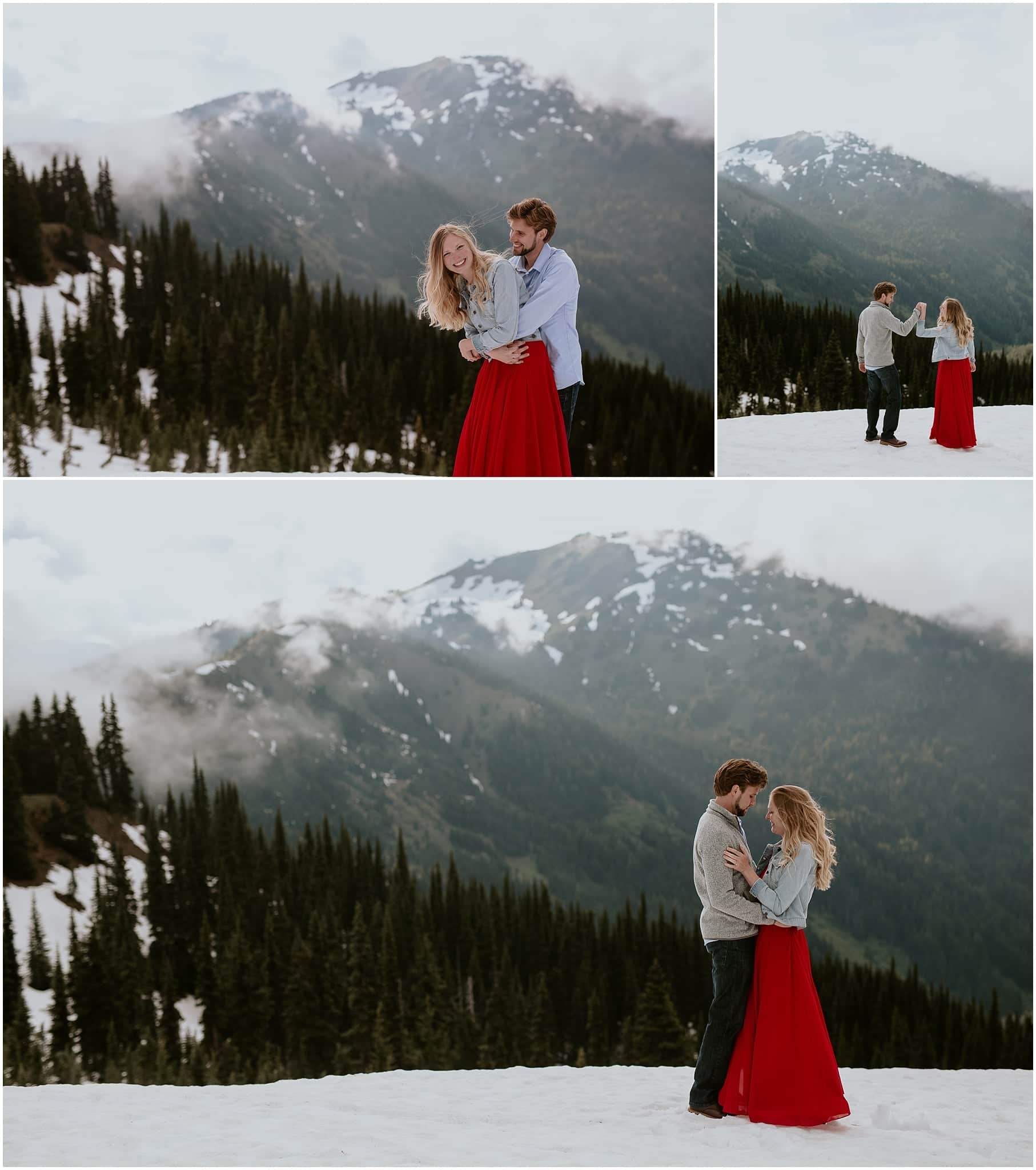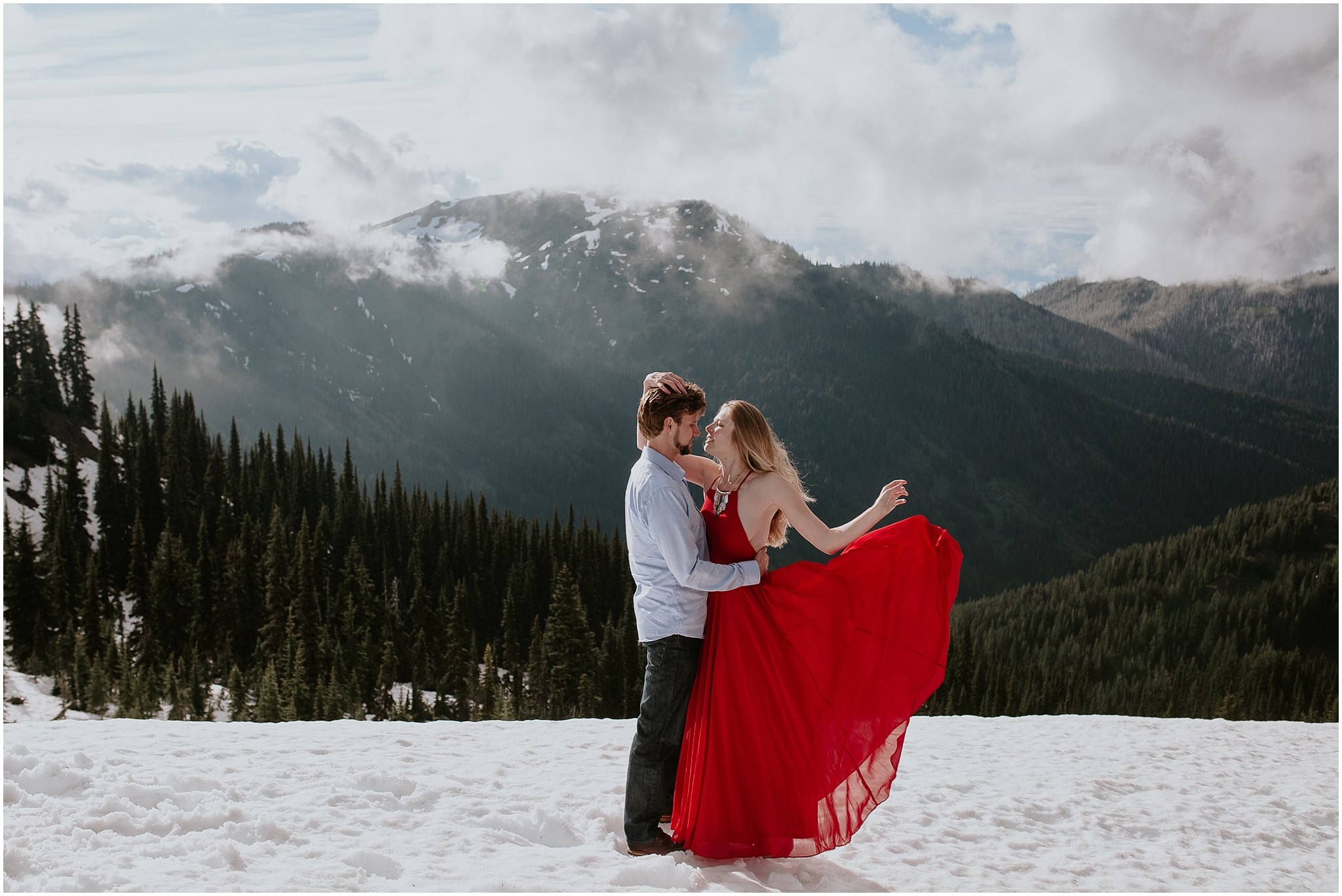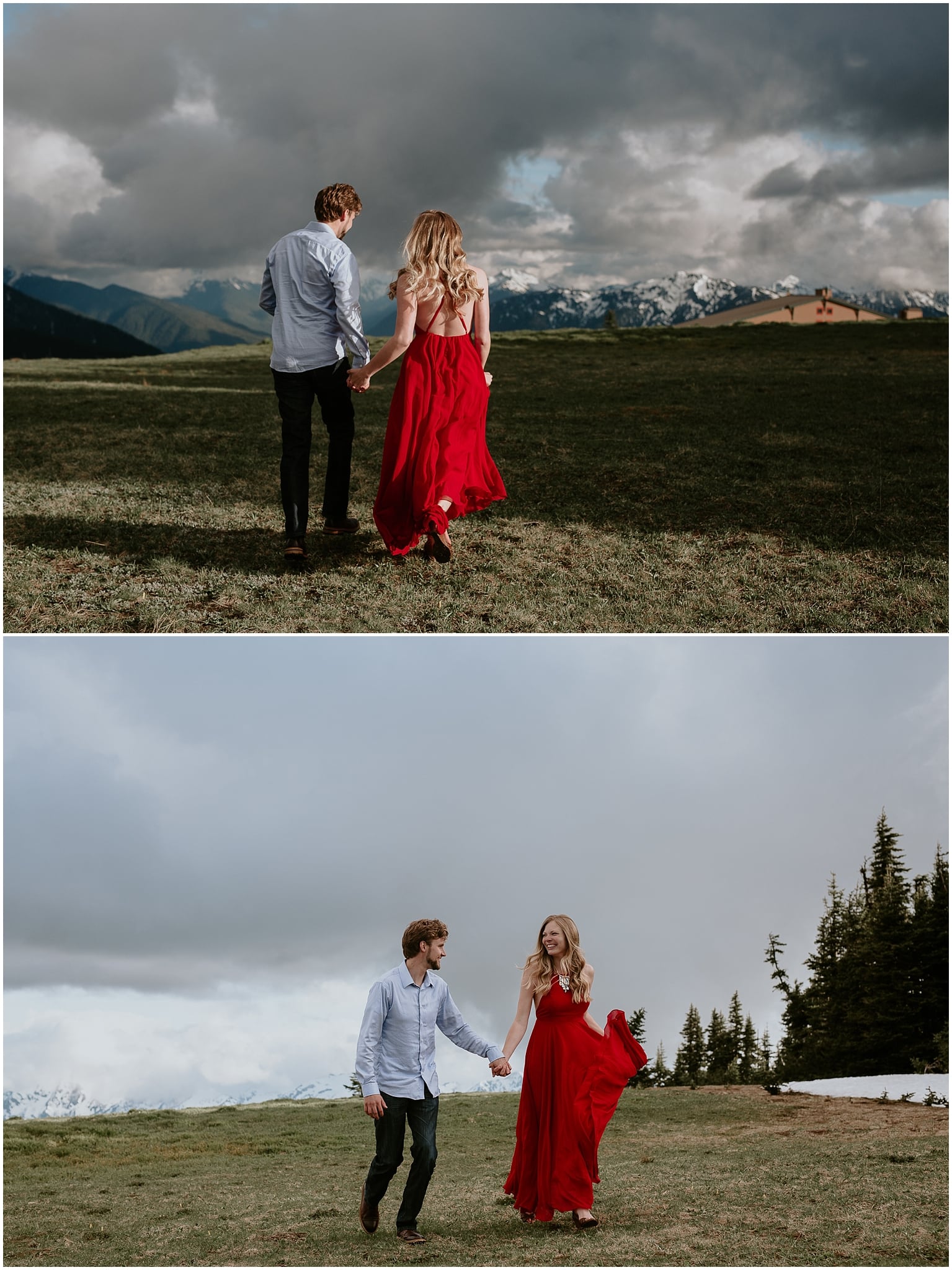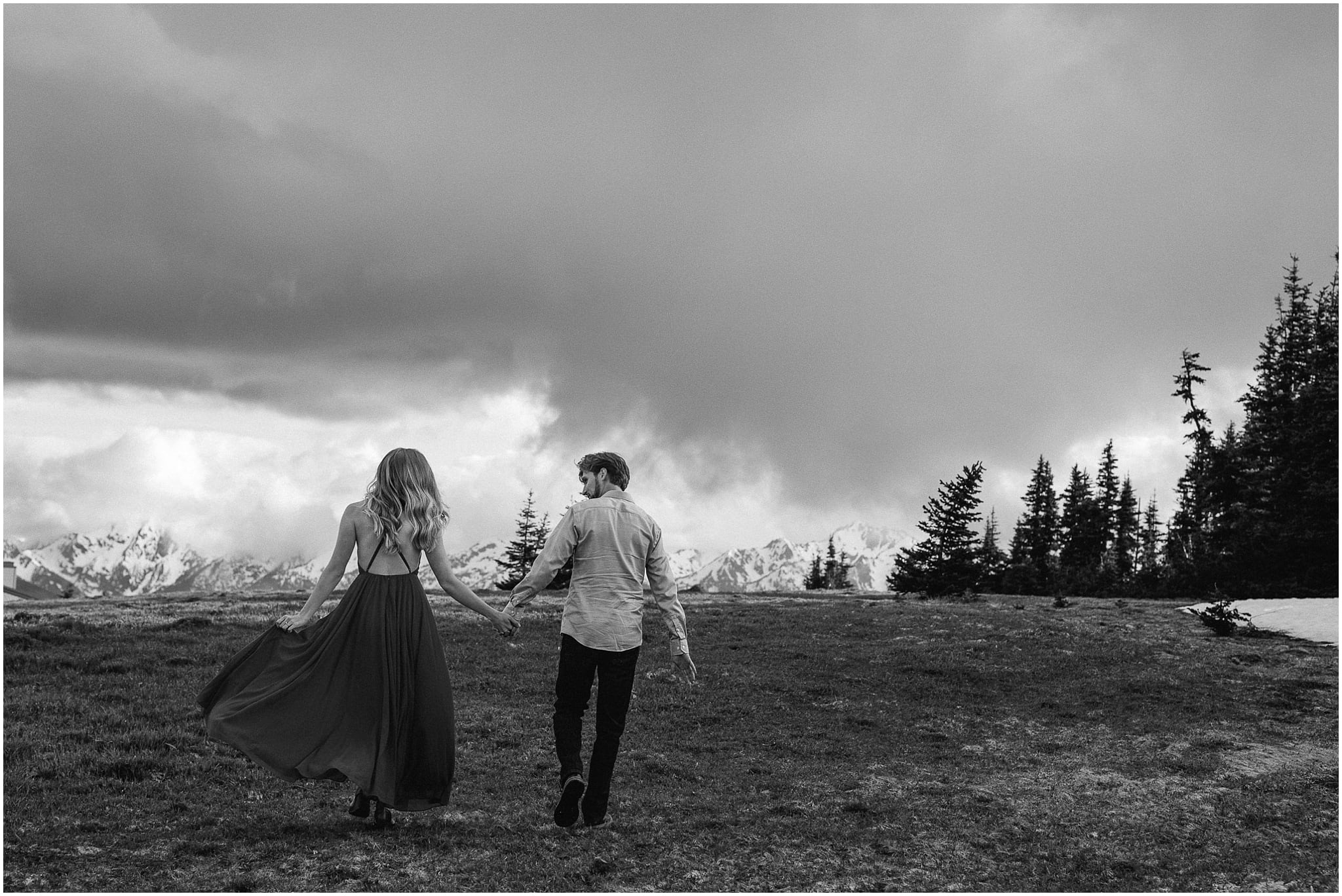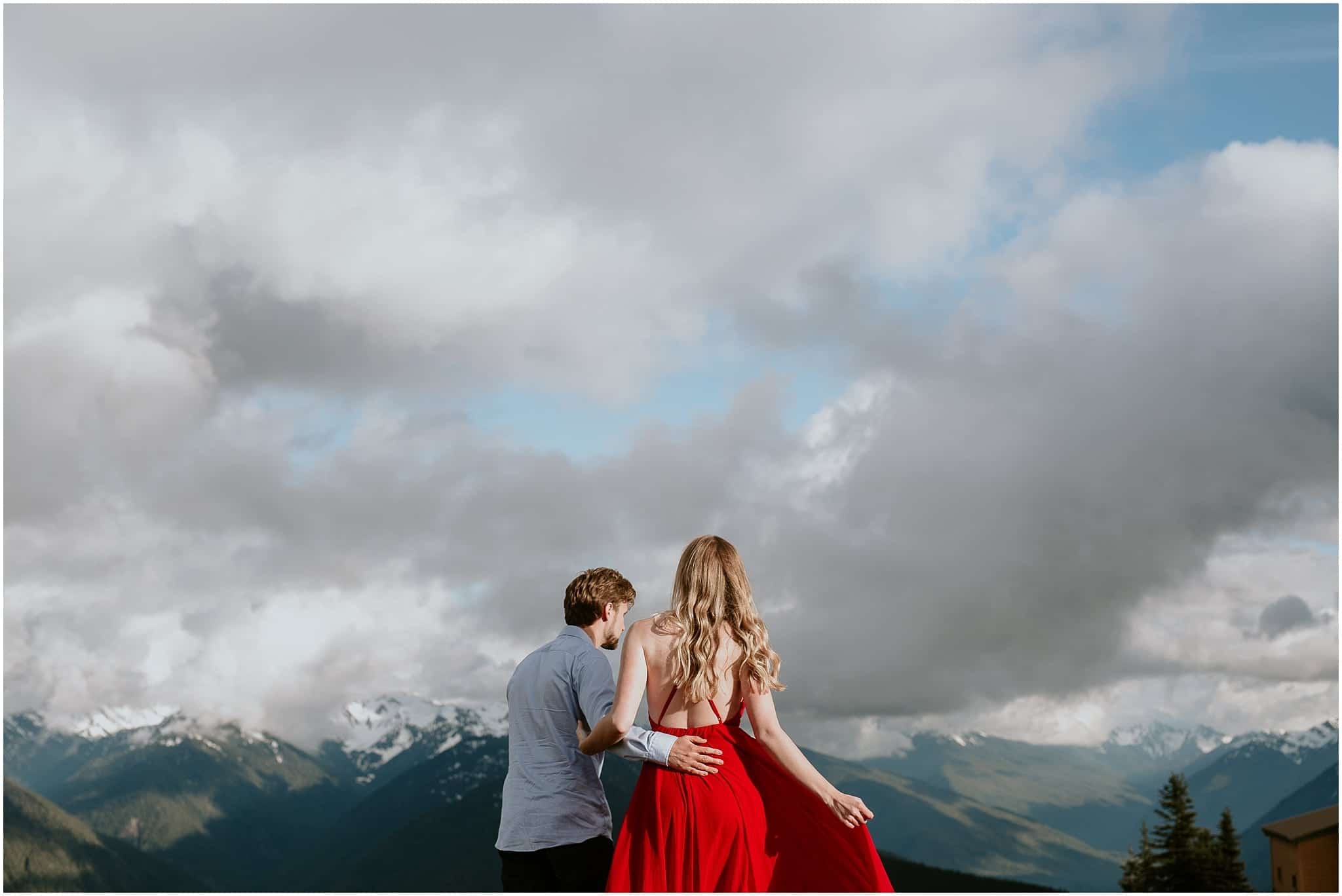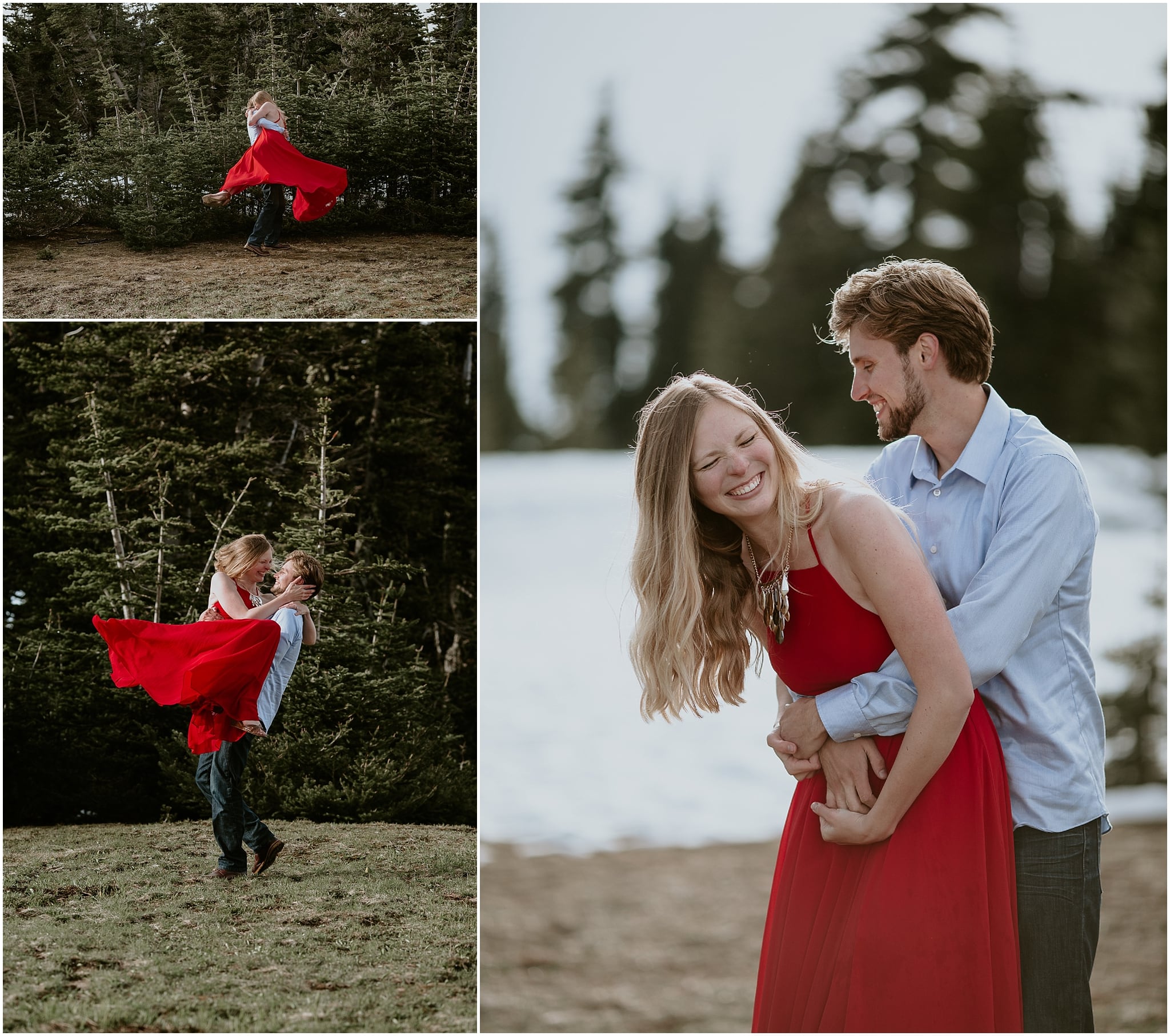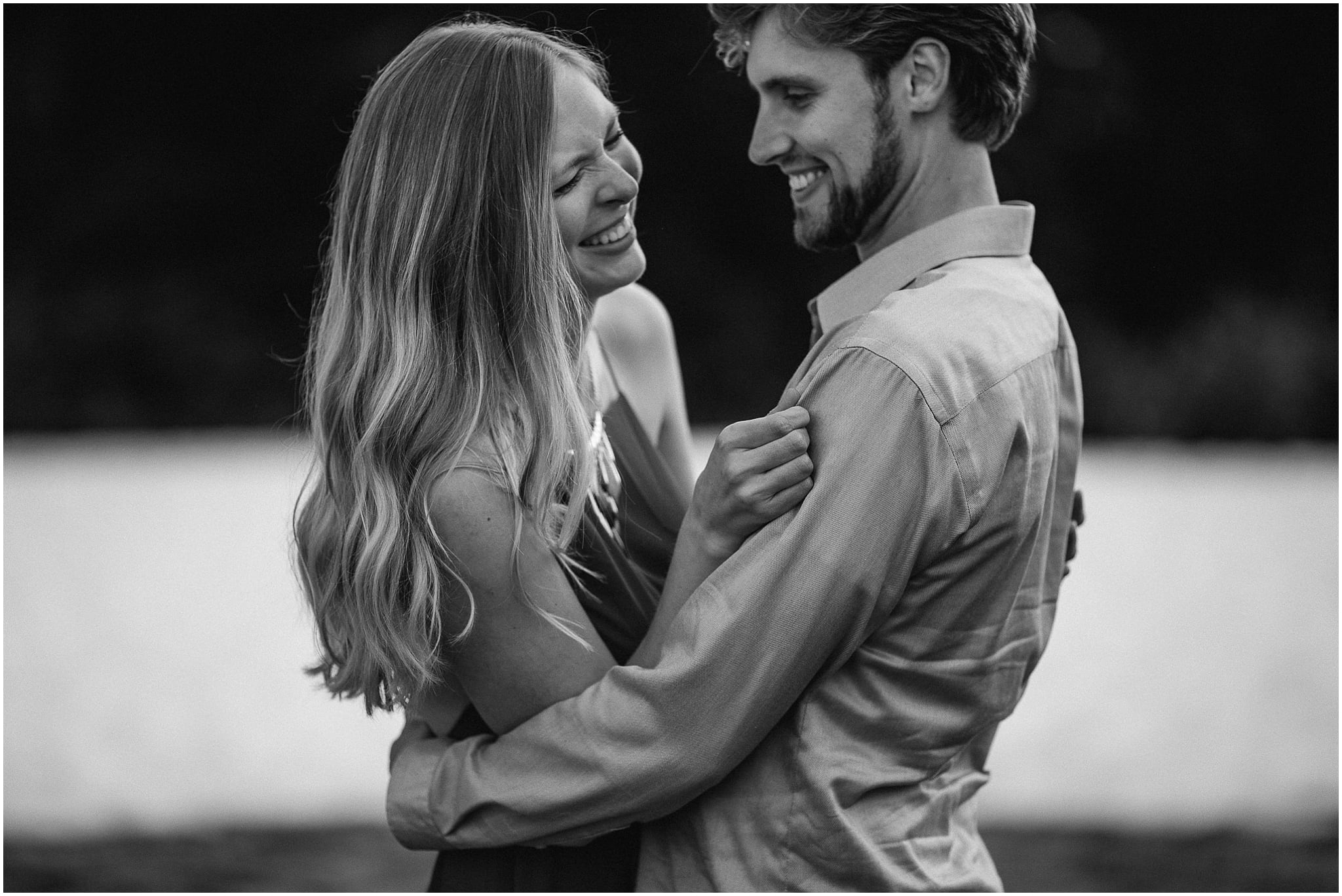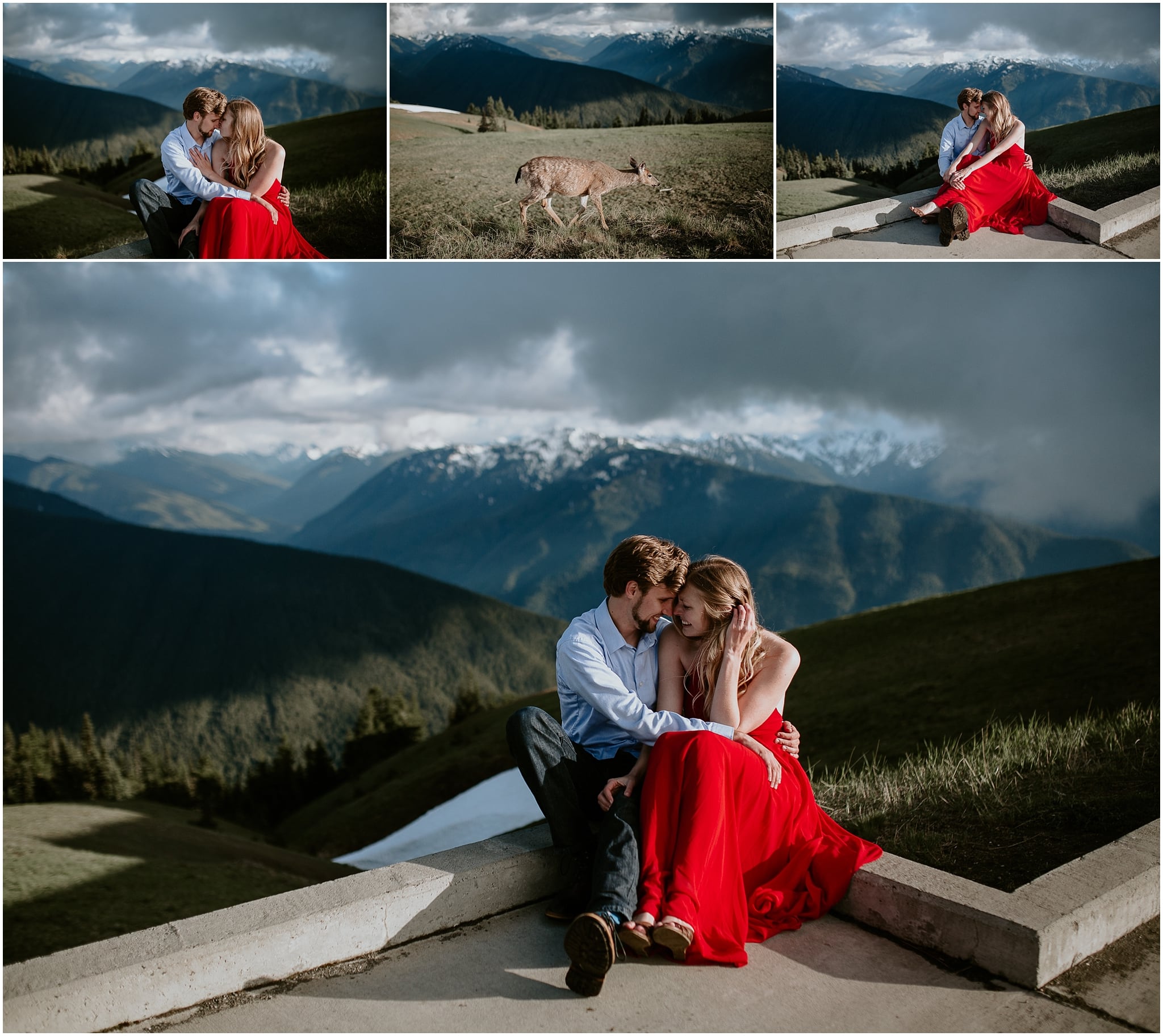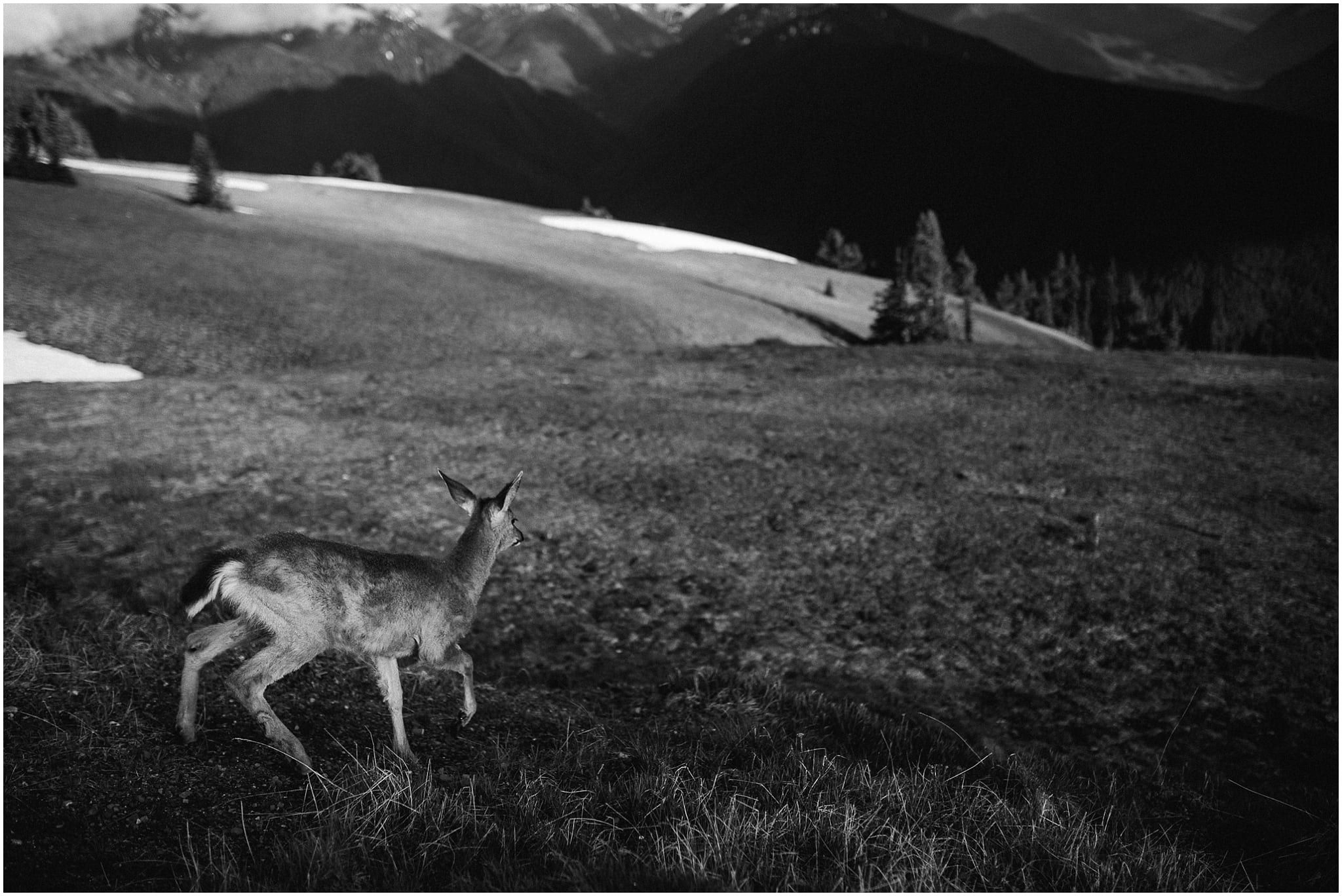 Once the were done with the main area we headed down the road to Hurricane Hill. The second I saw the fog I knew we had to stop. It was dreamy, mysterious and outright perfect! If you know me at all you know that fog is my FAVORITE weather there is. Maybe I should move to San Francisco or England. That way I can shoot in the fog a oh hell of a lot more than I get to here. Gah! It's just so gorgeous!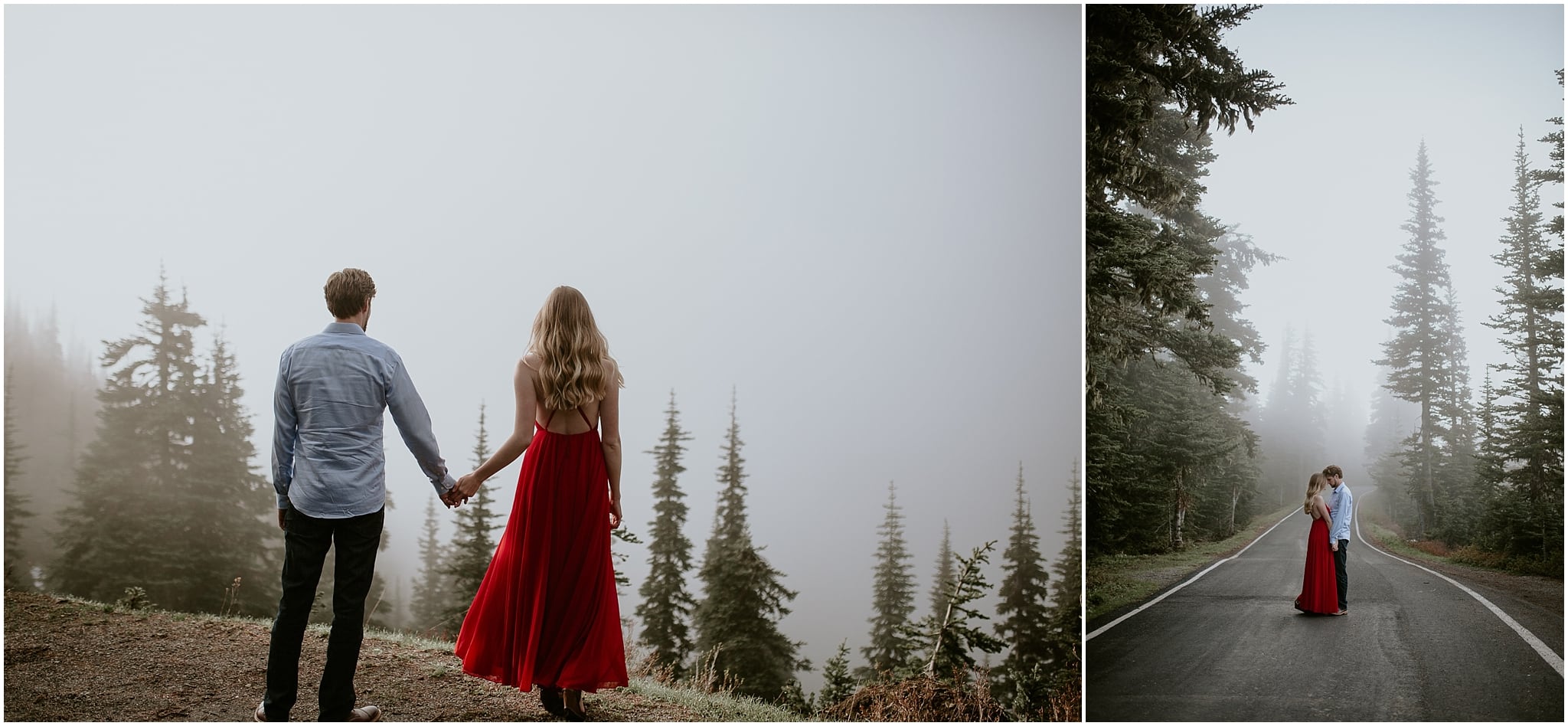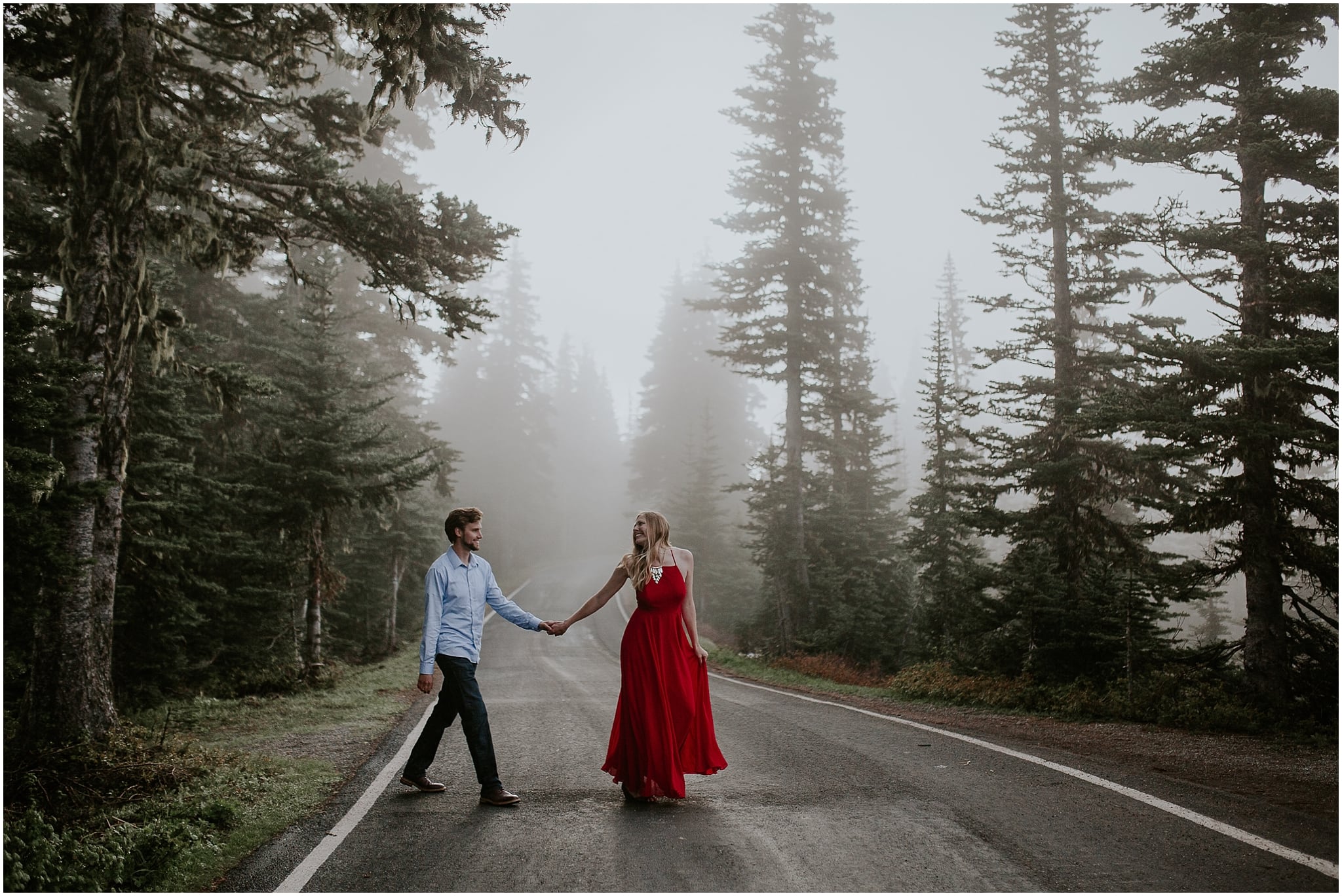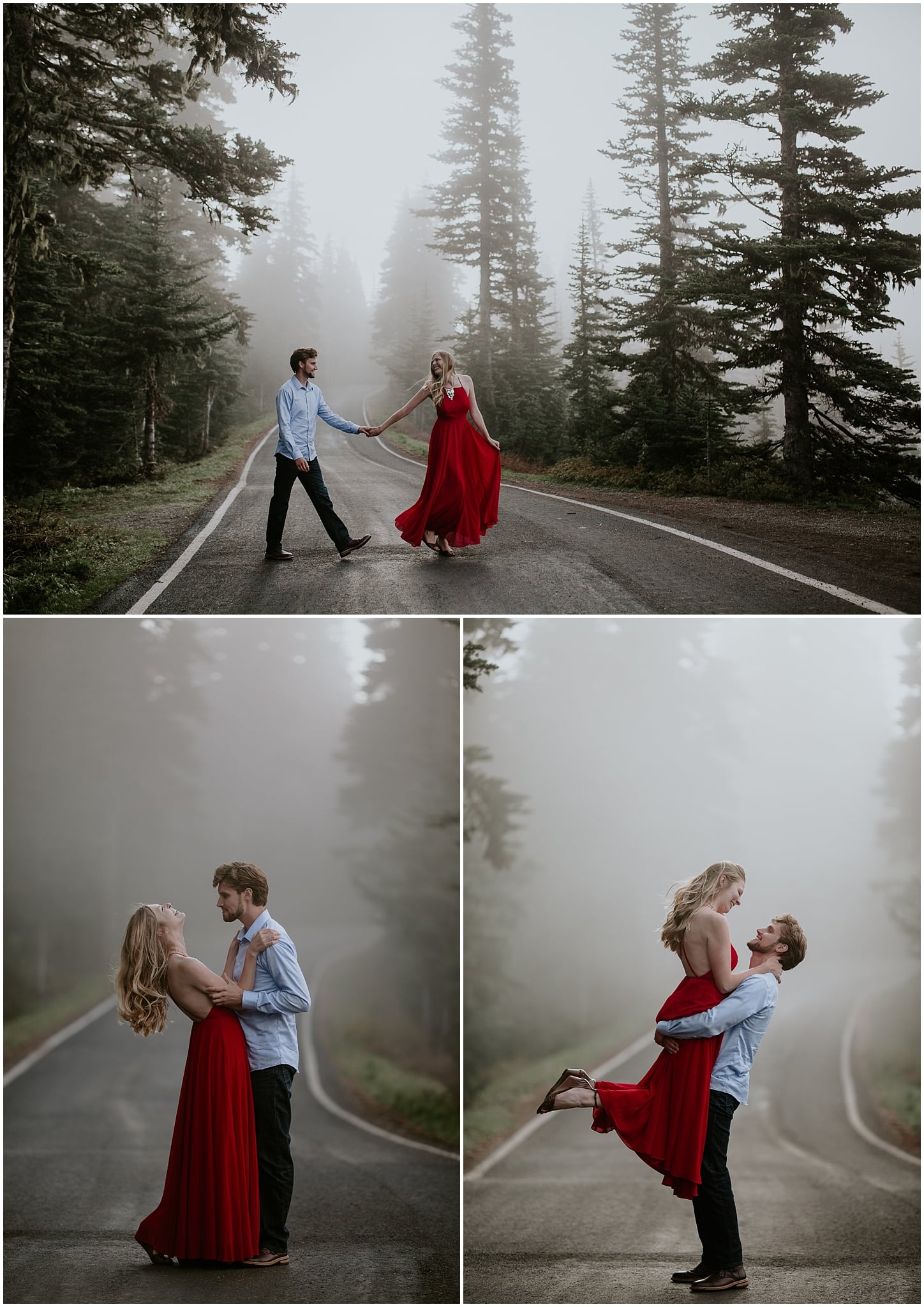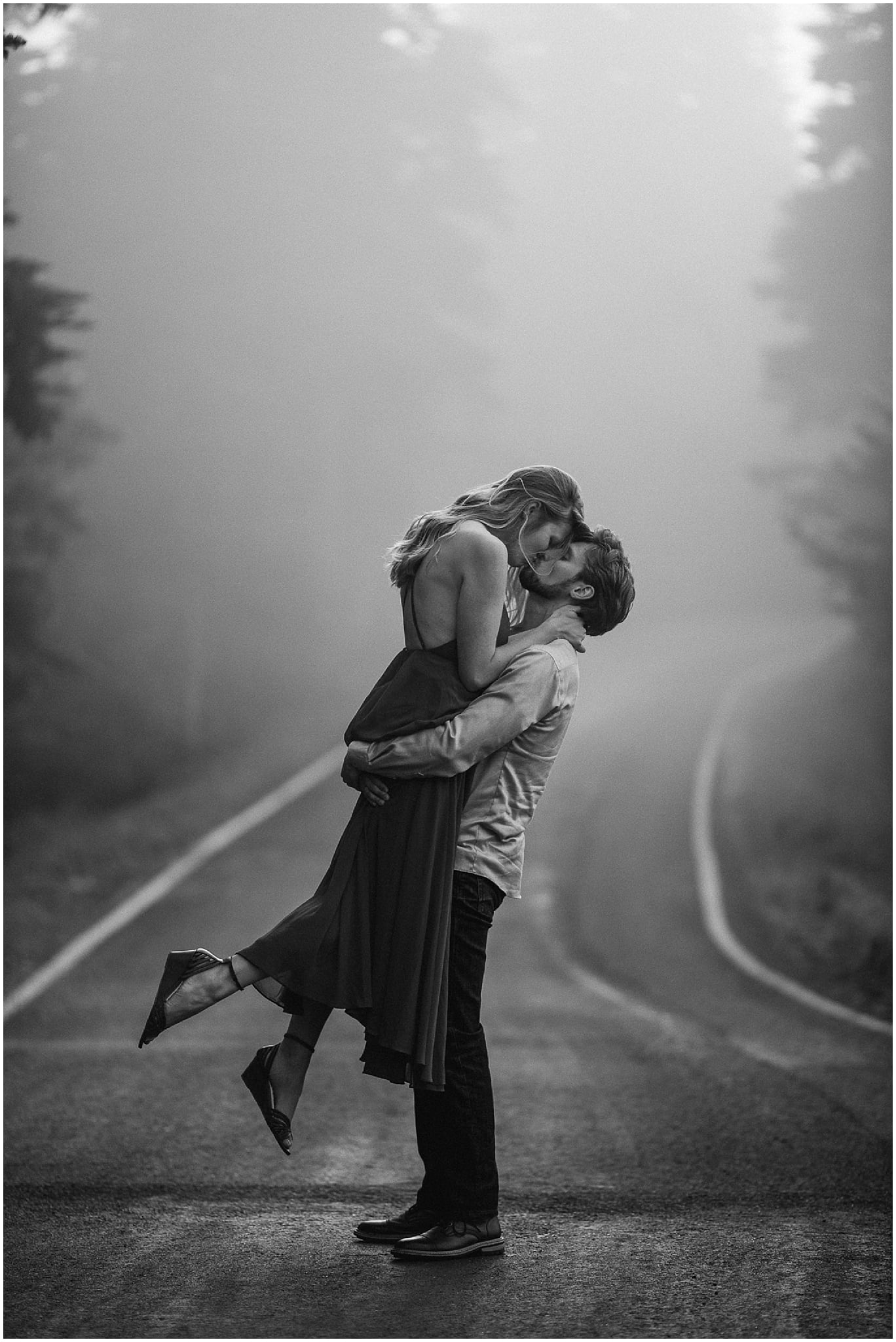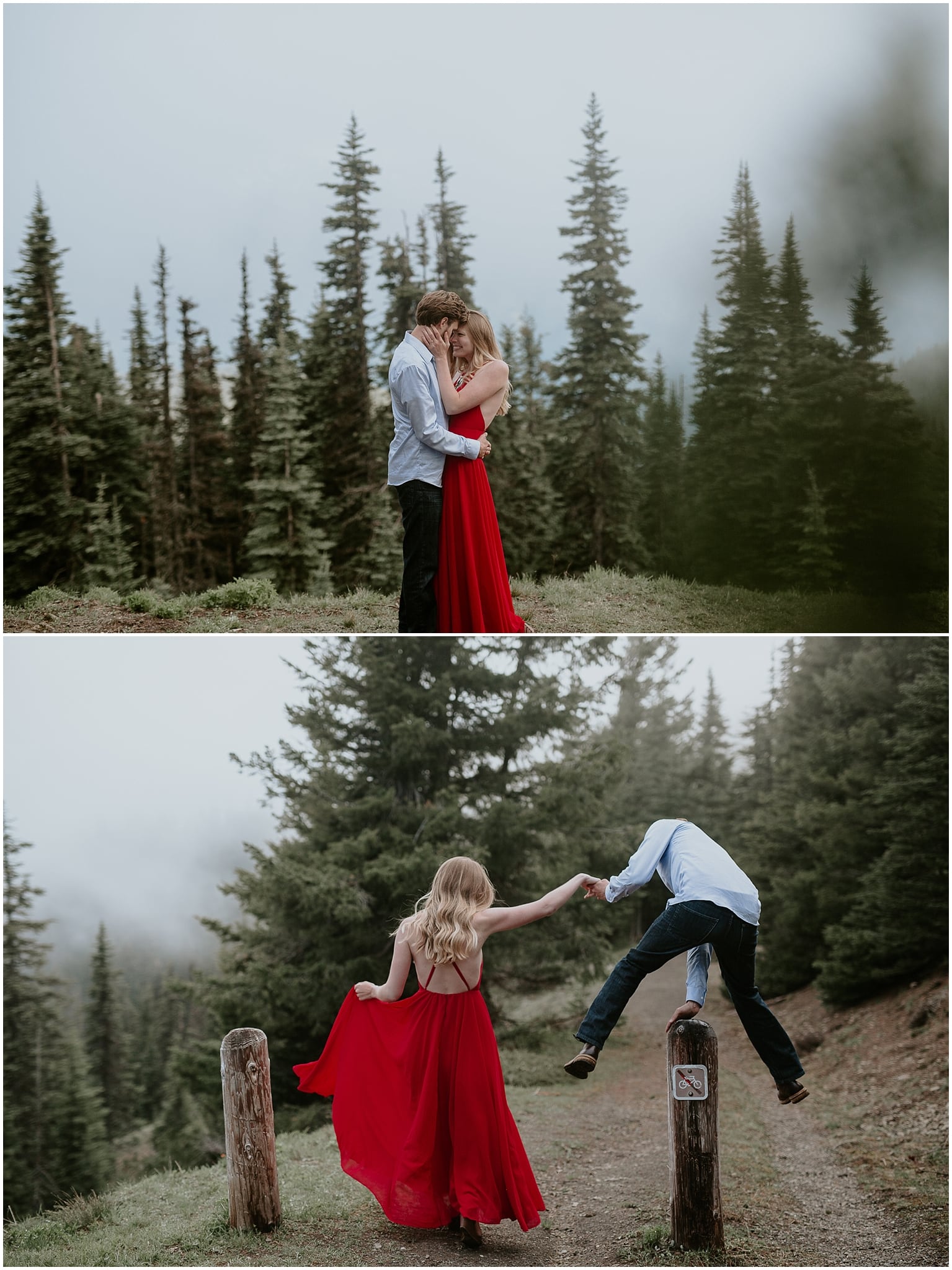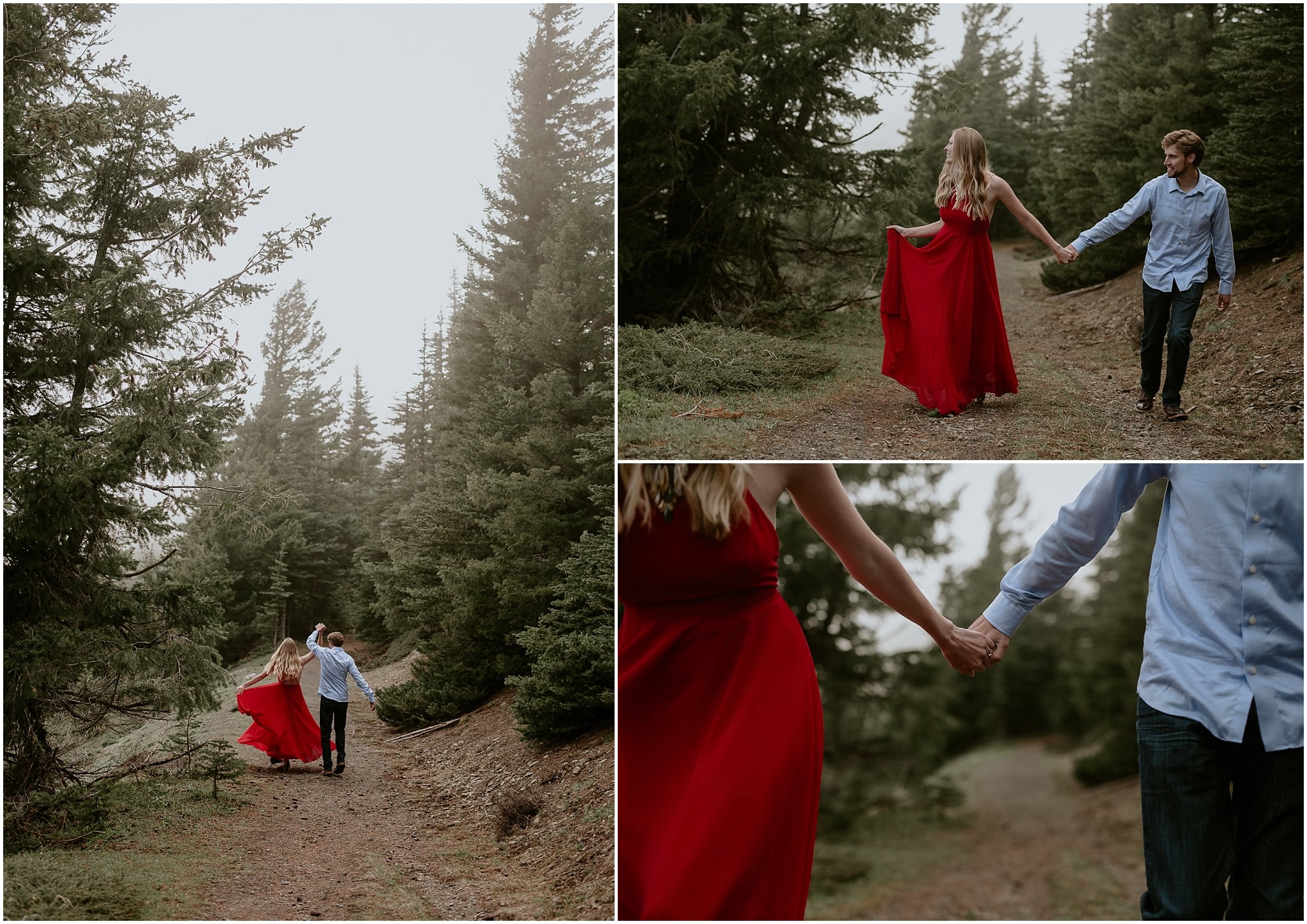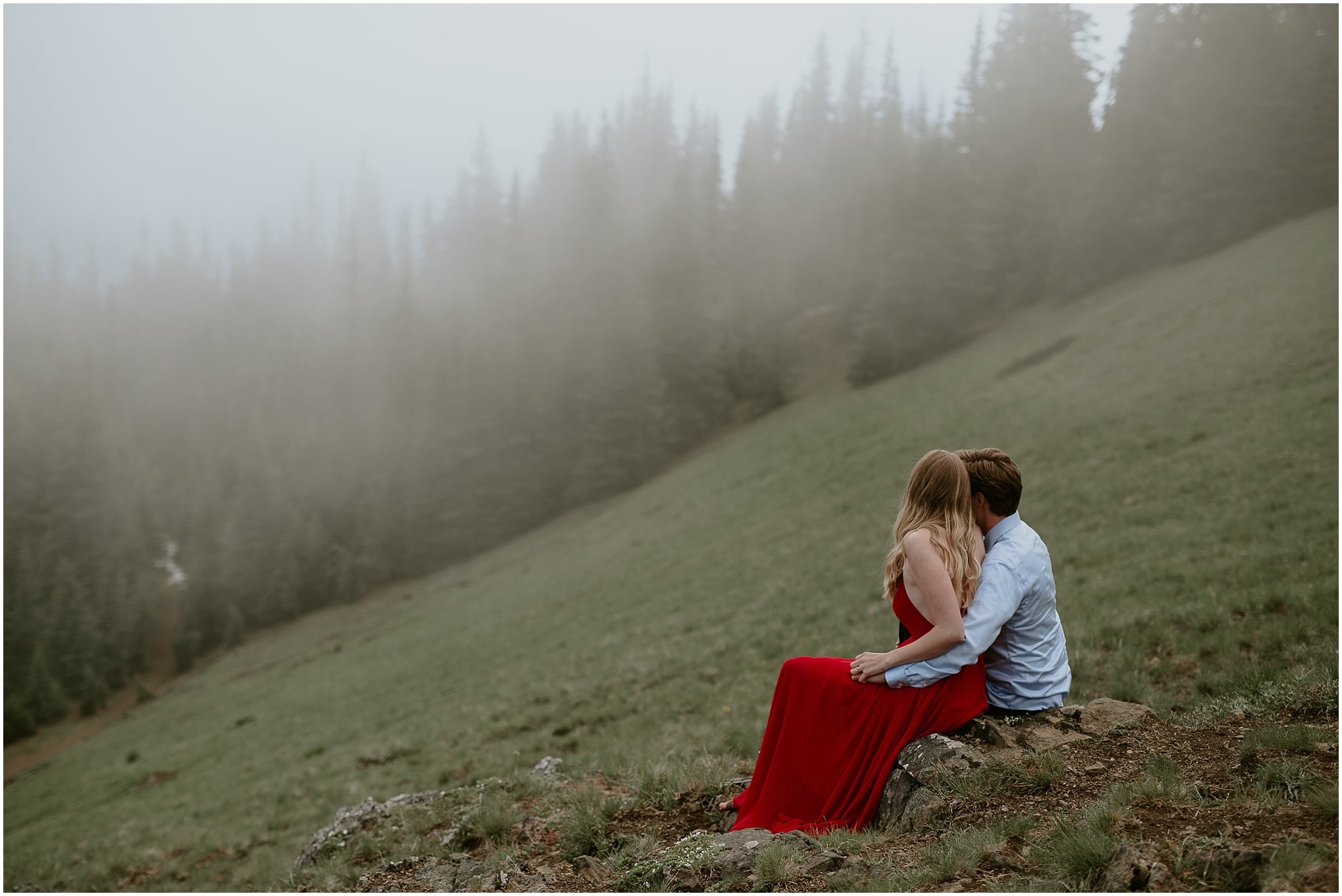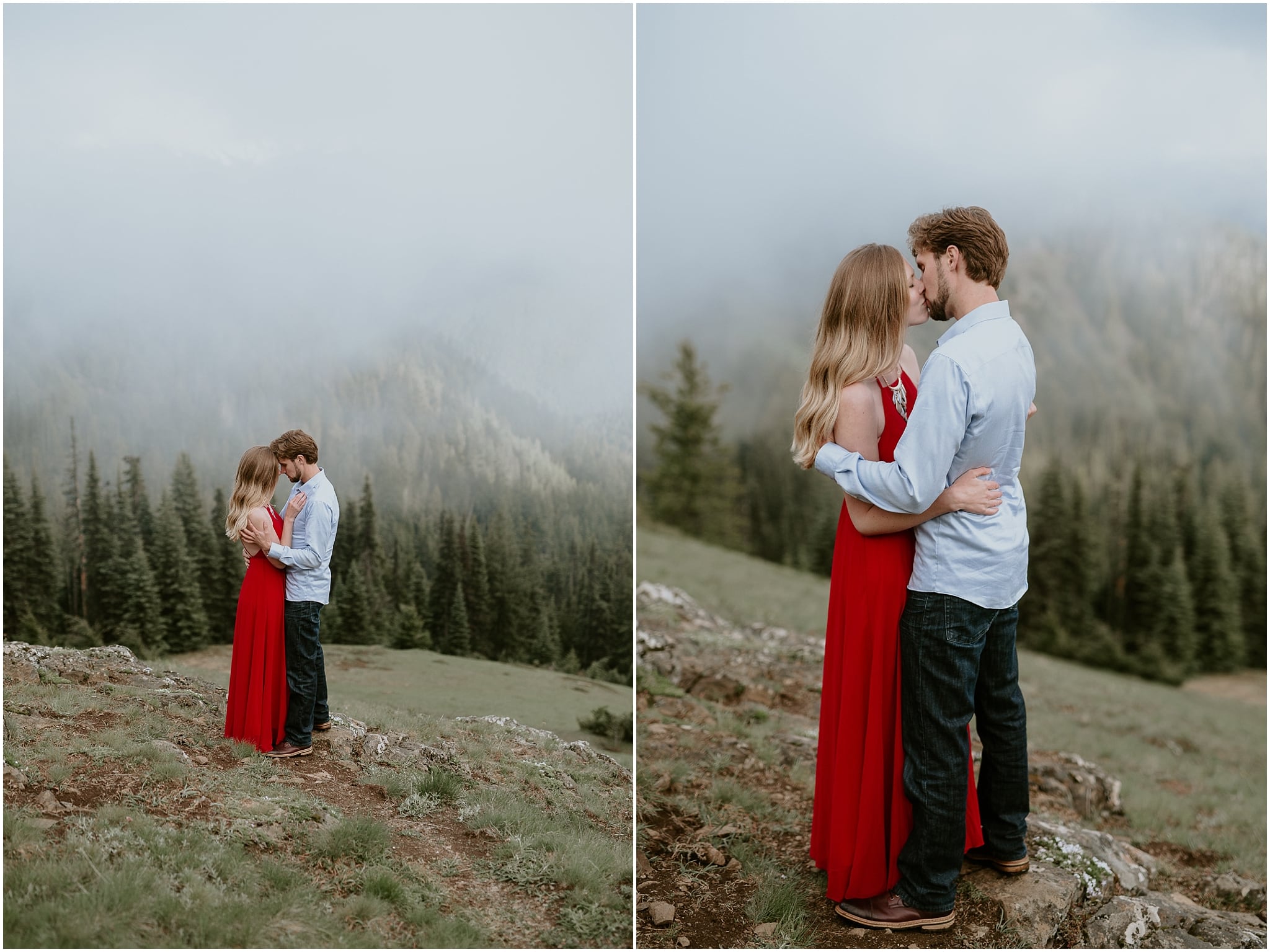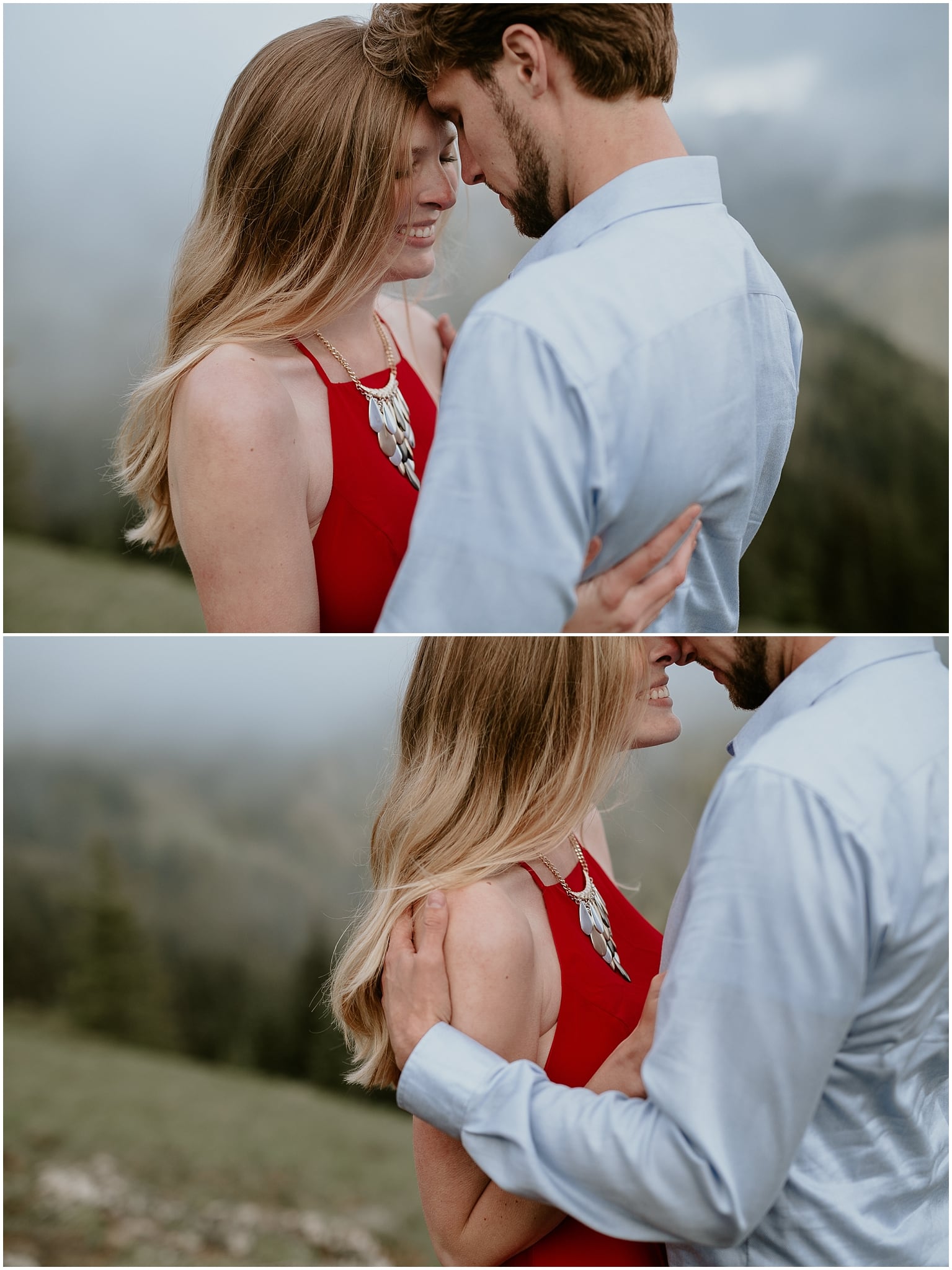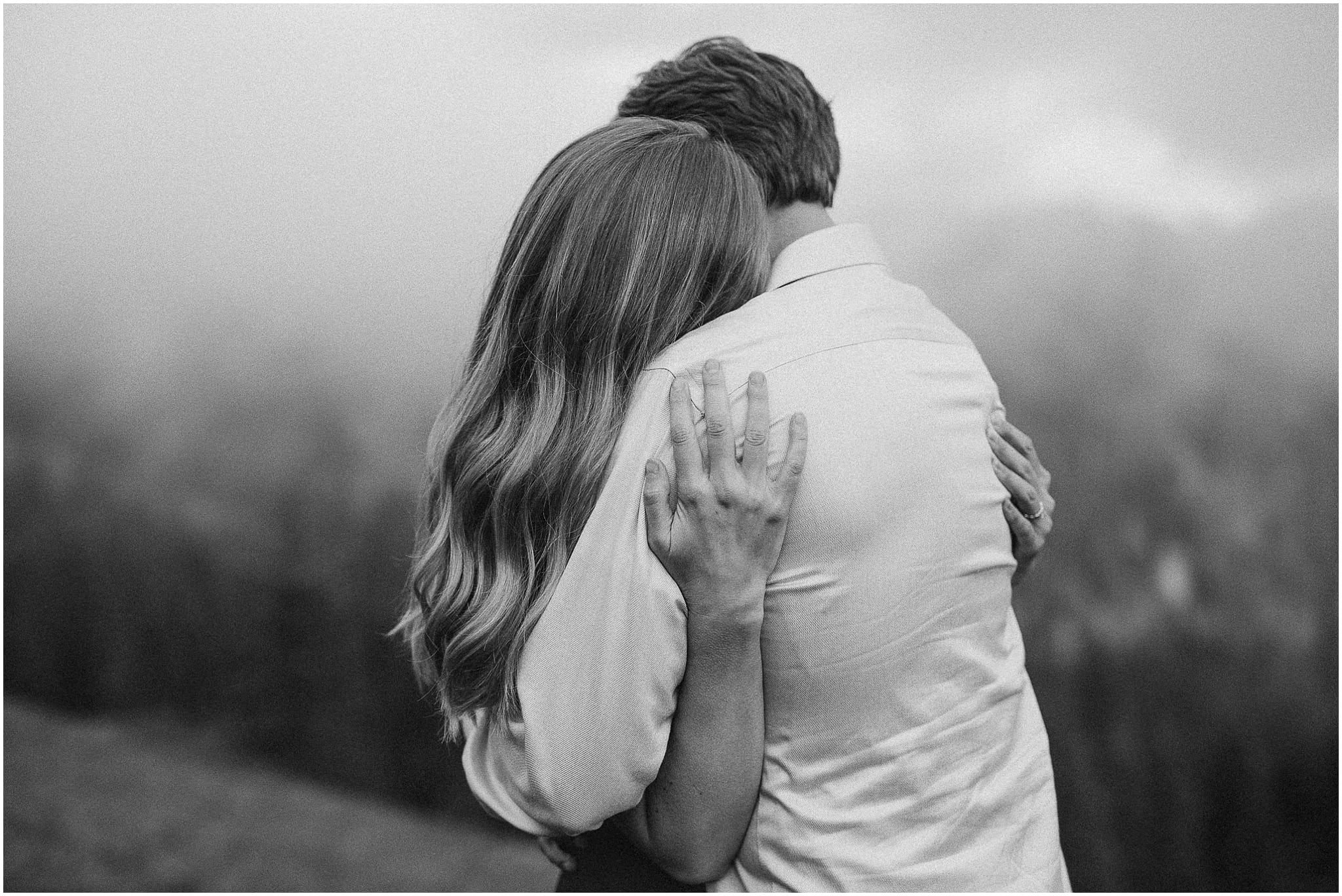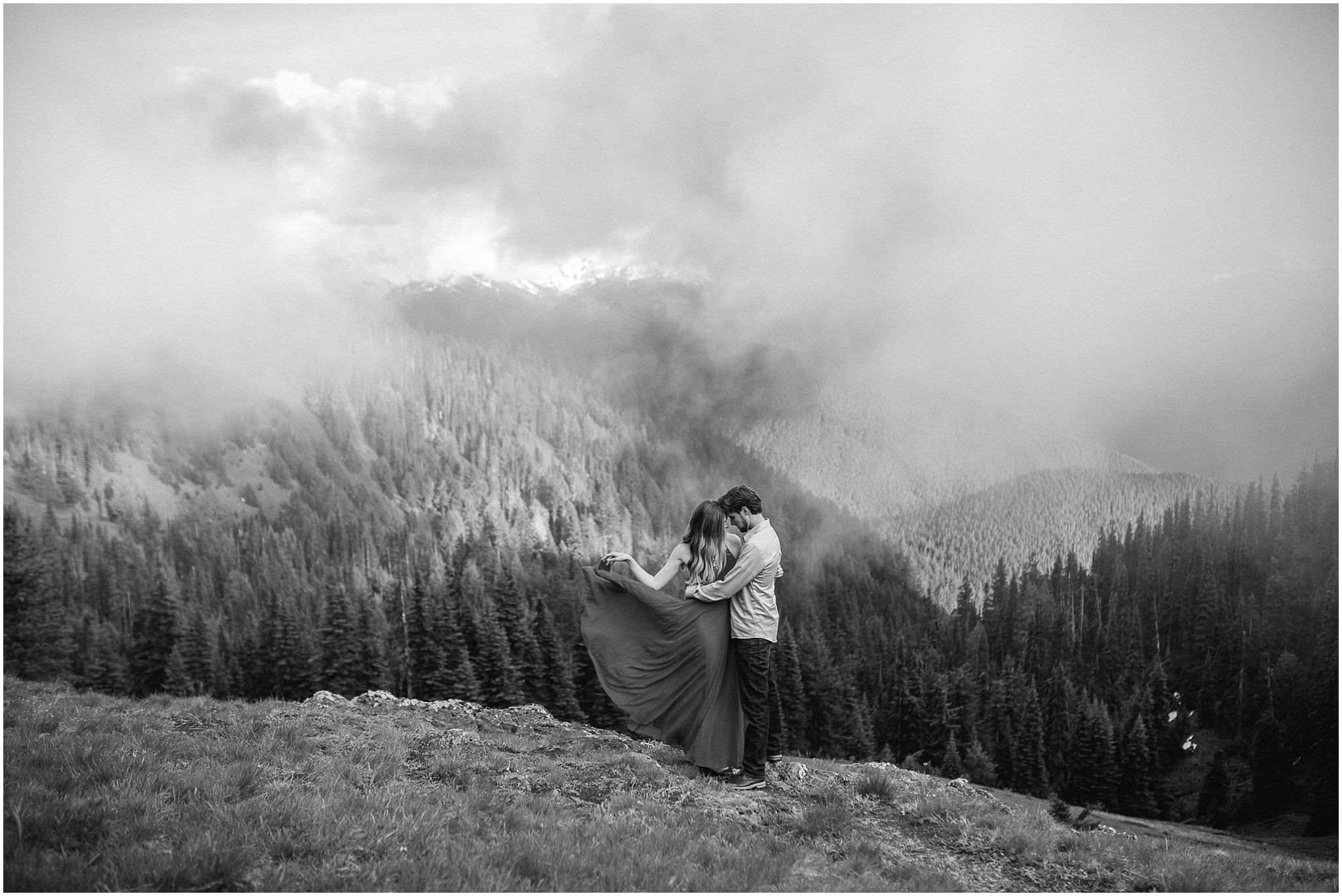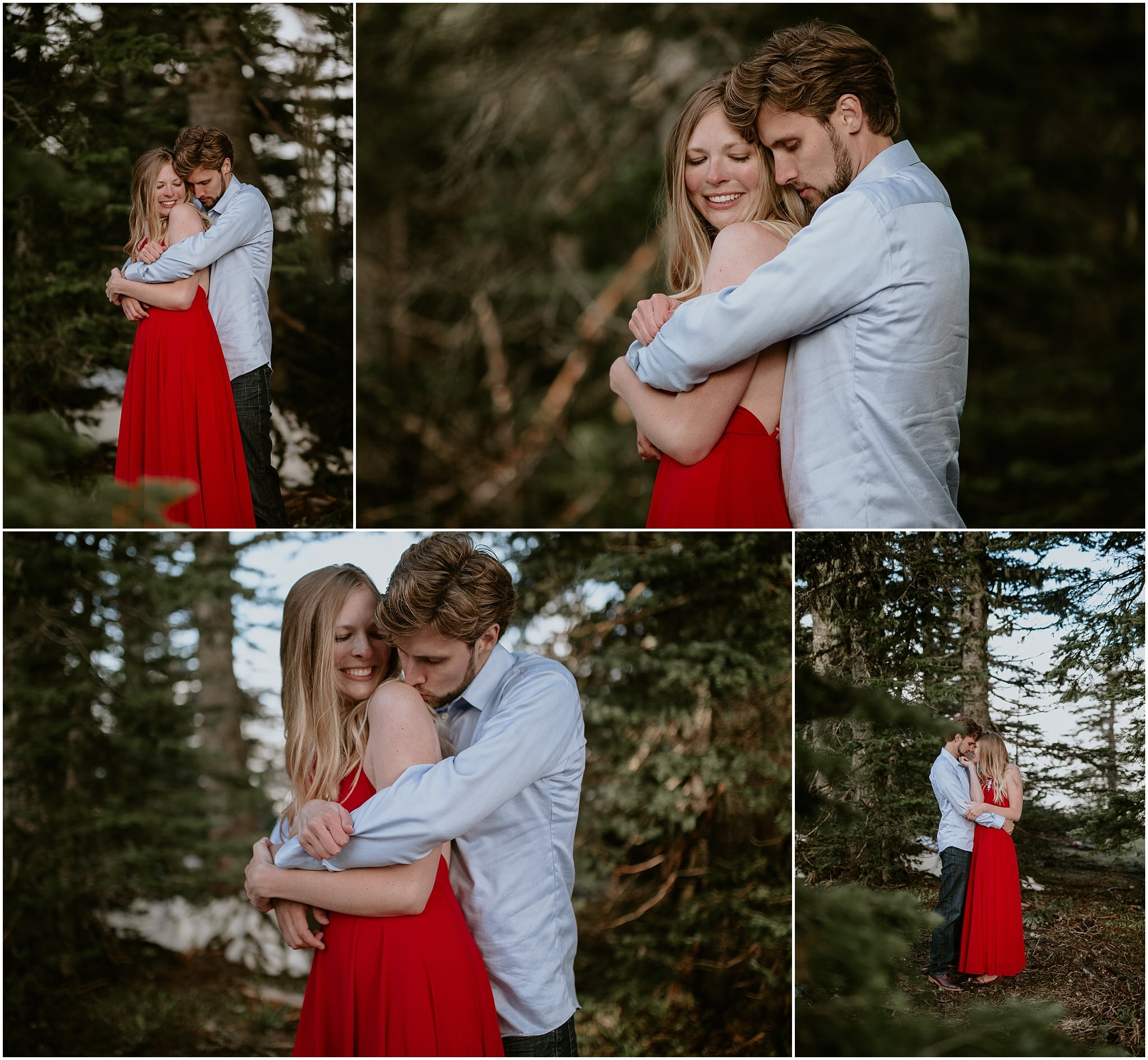 That ring is a stunner! Hands down one of my favorite ring shots I have ever taken. Which, after as many rings as I have seen, that is saying something! It has that perfect PNW feel to it without being too gaudy.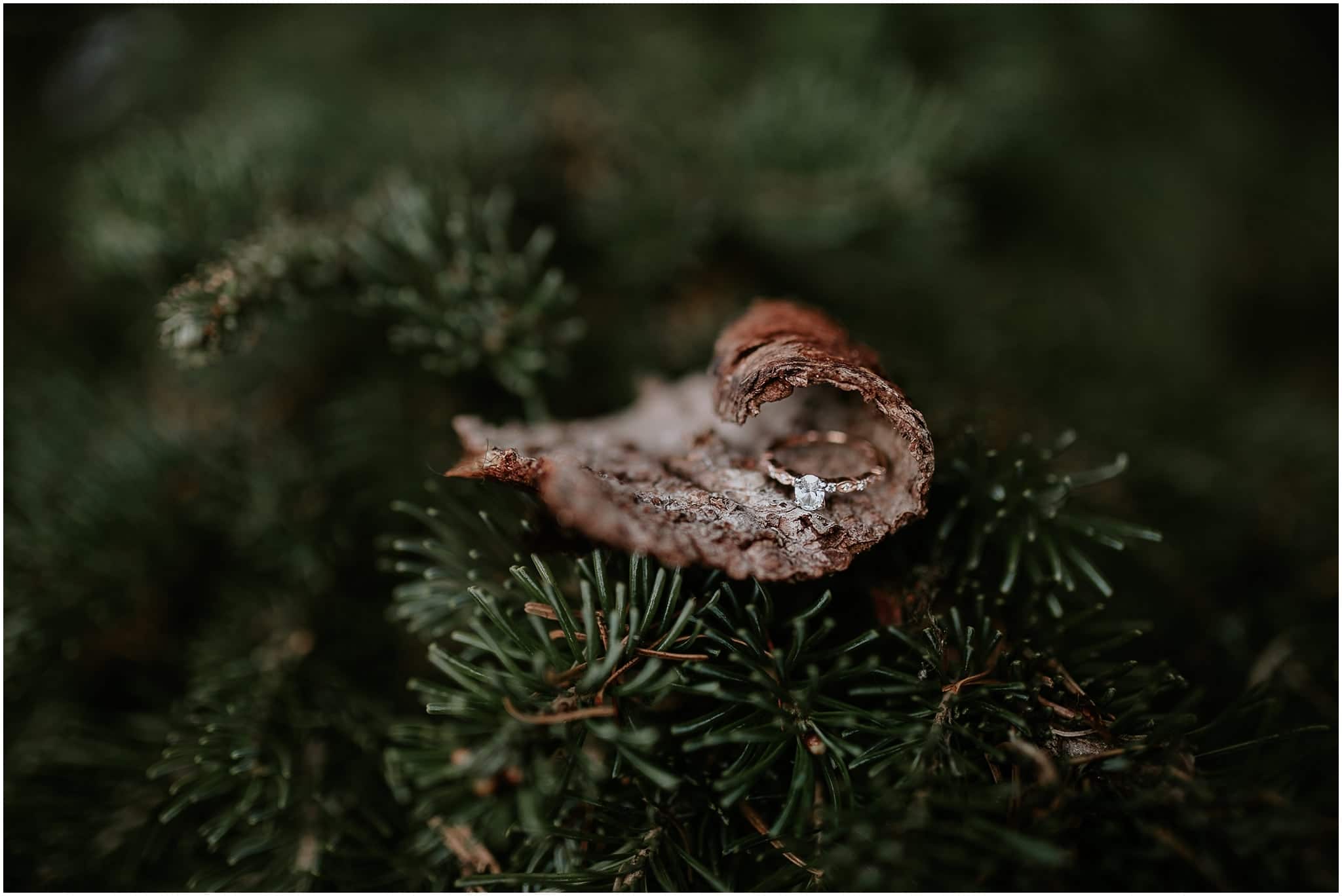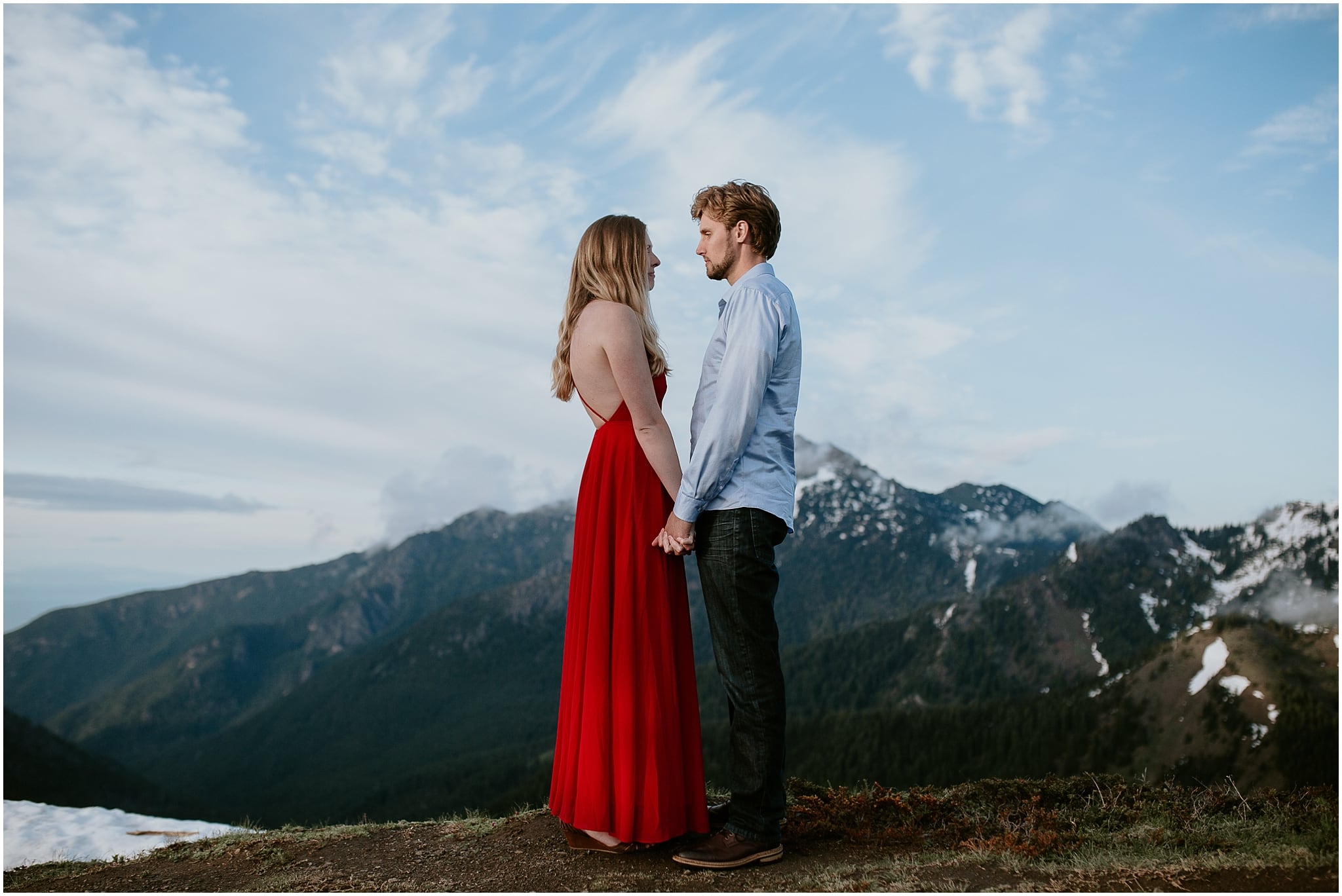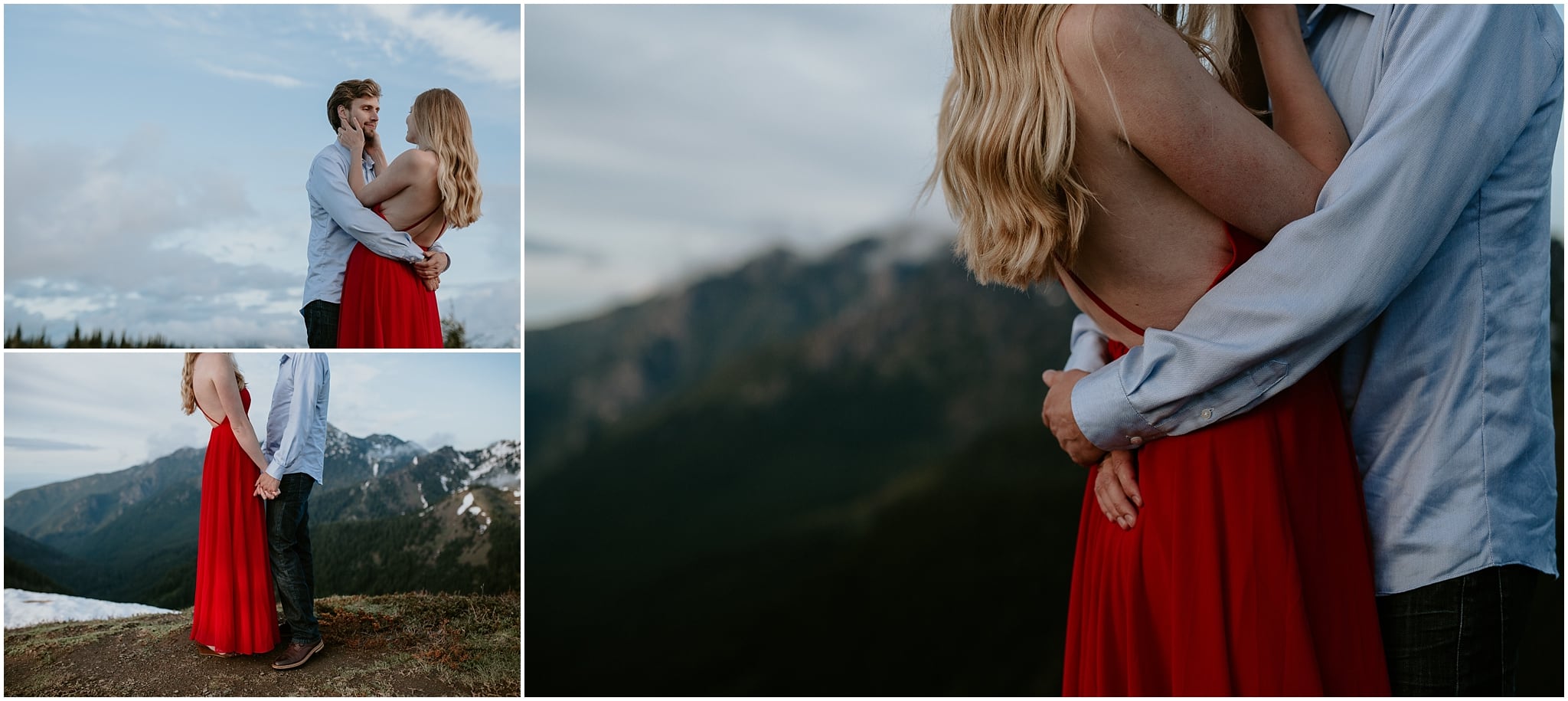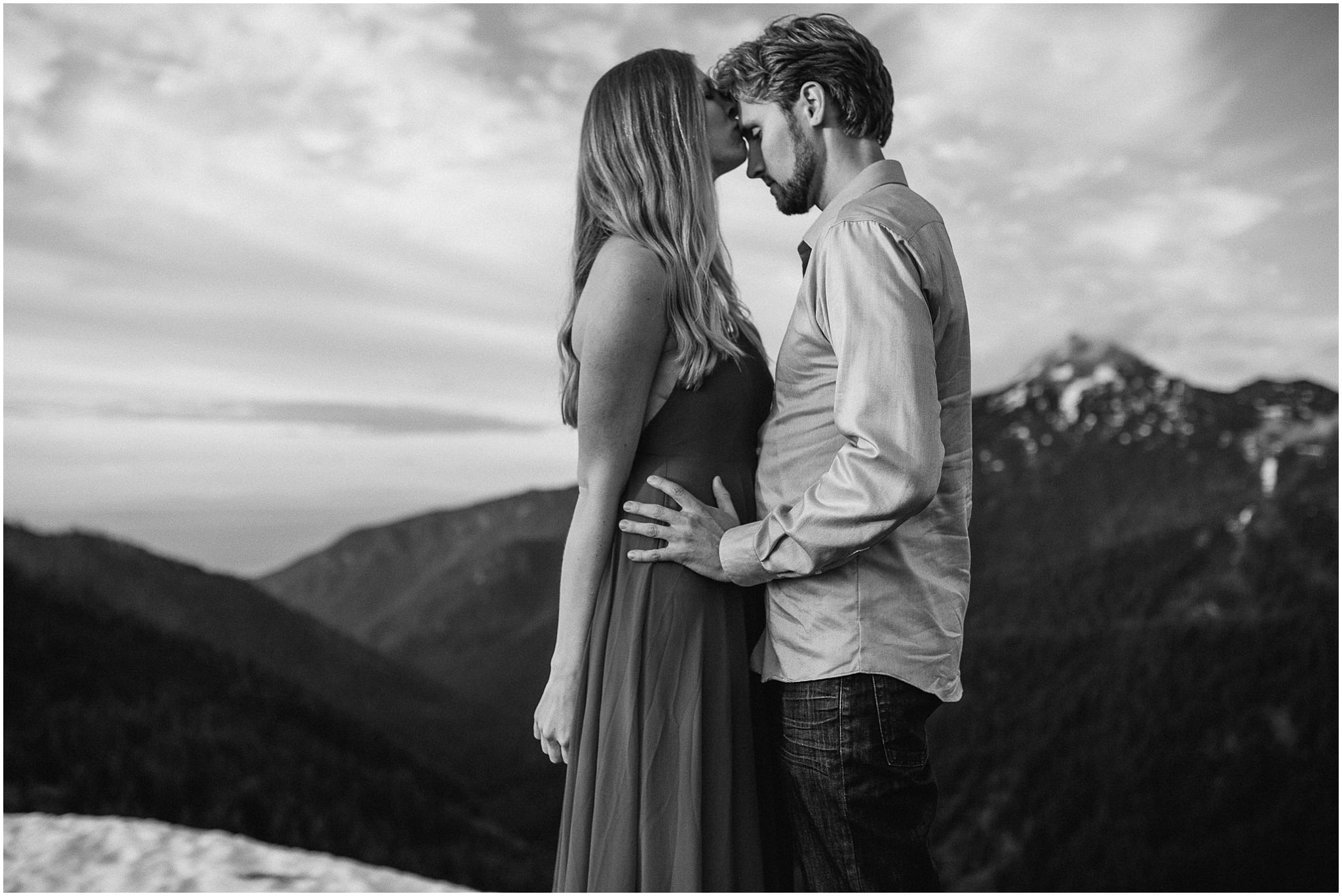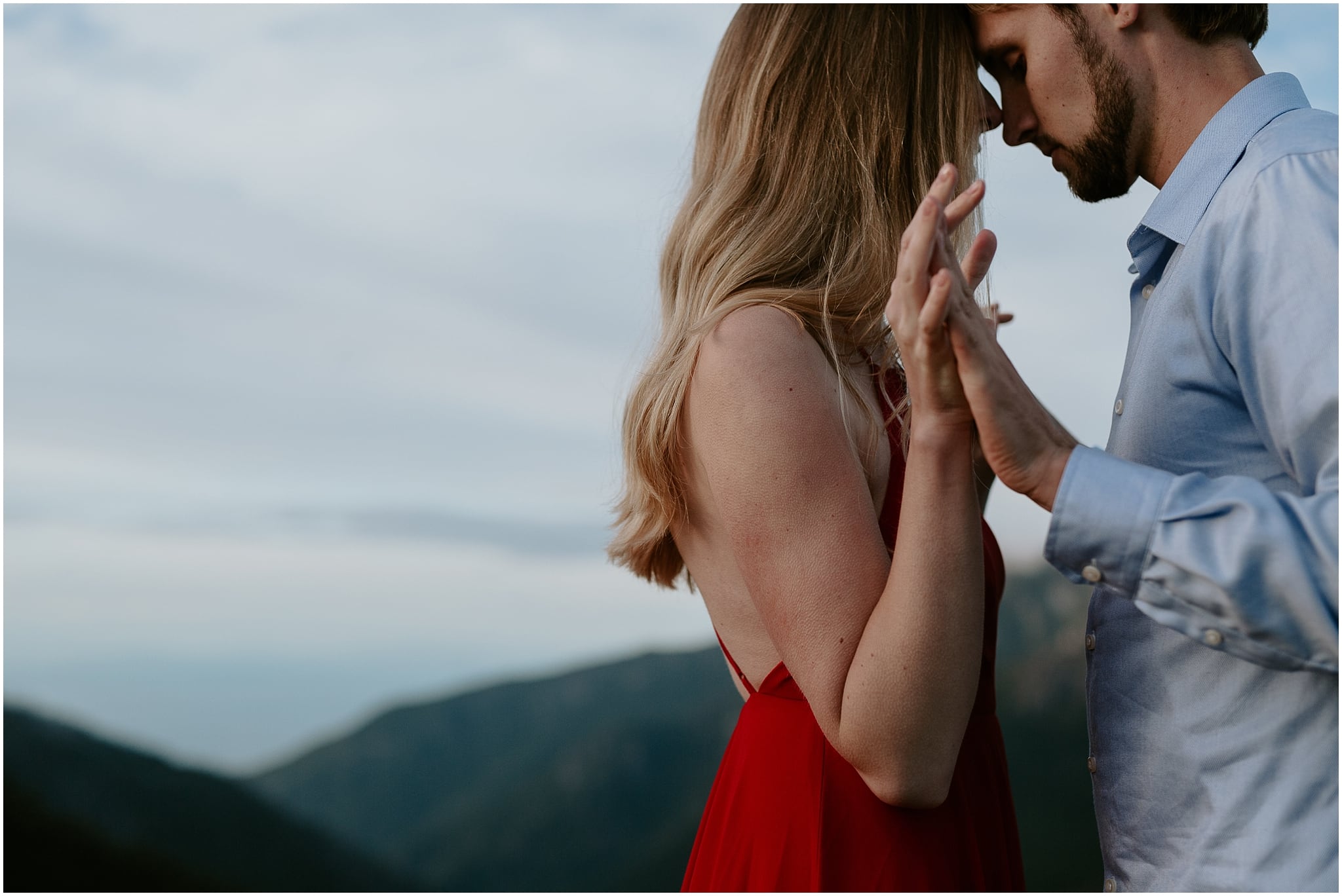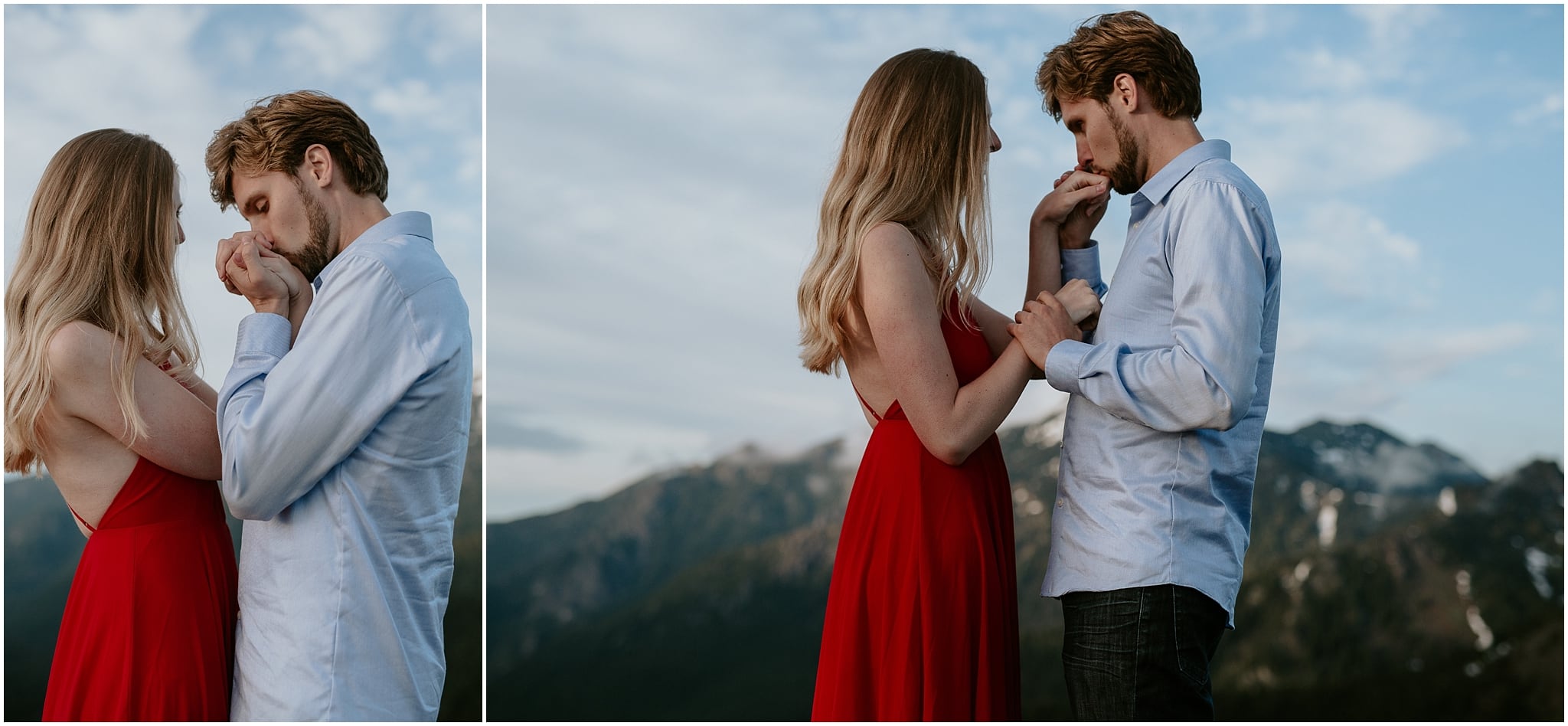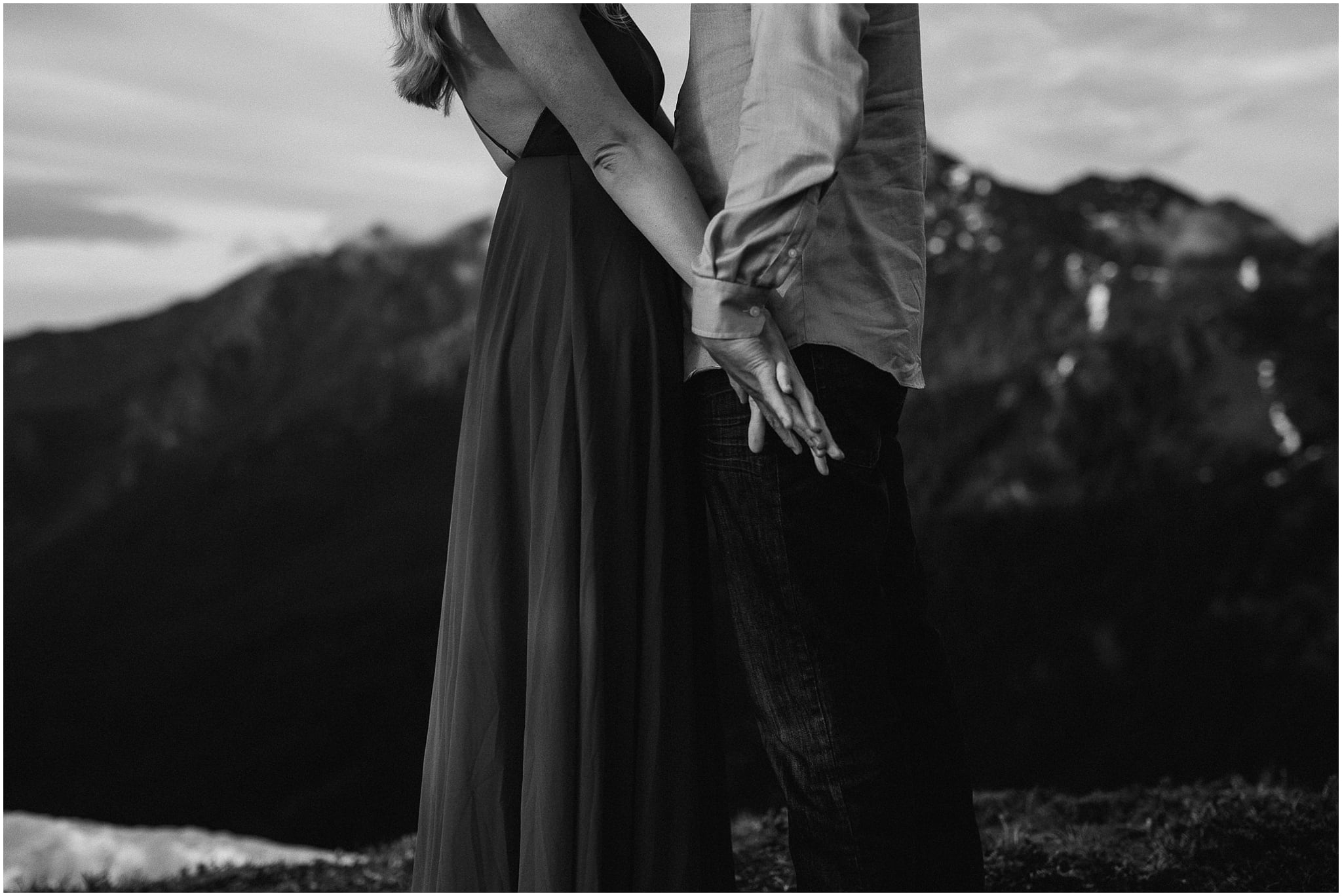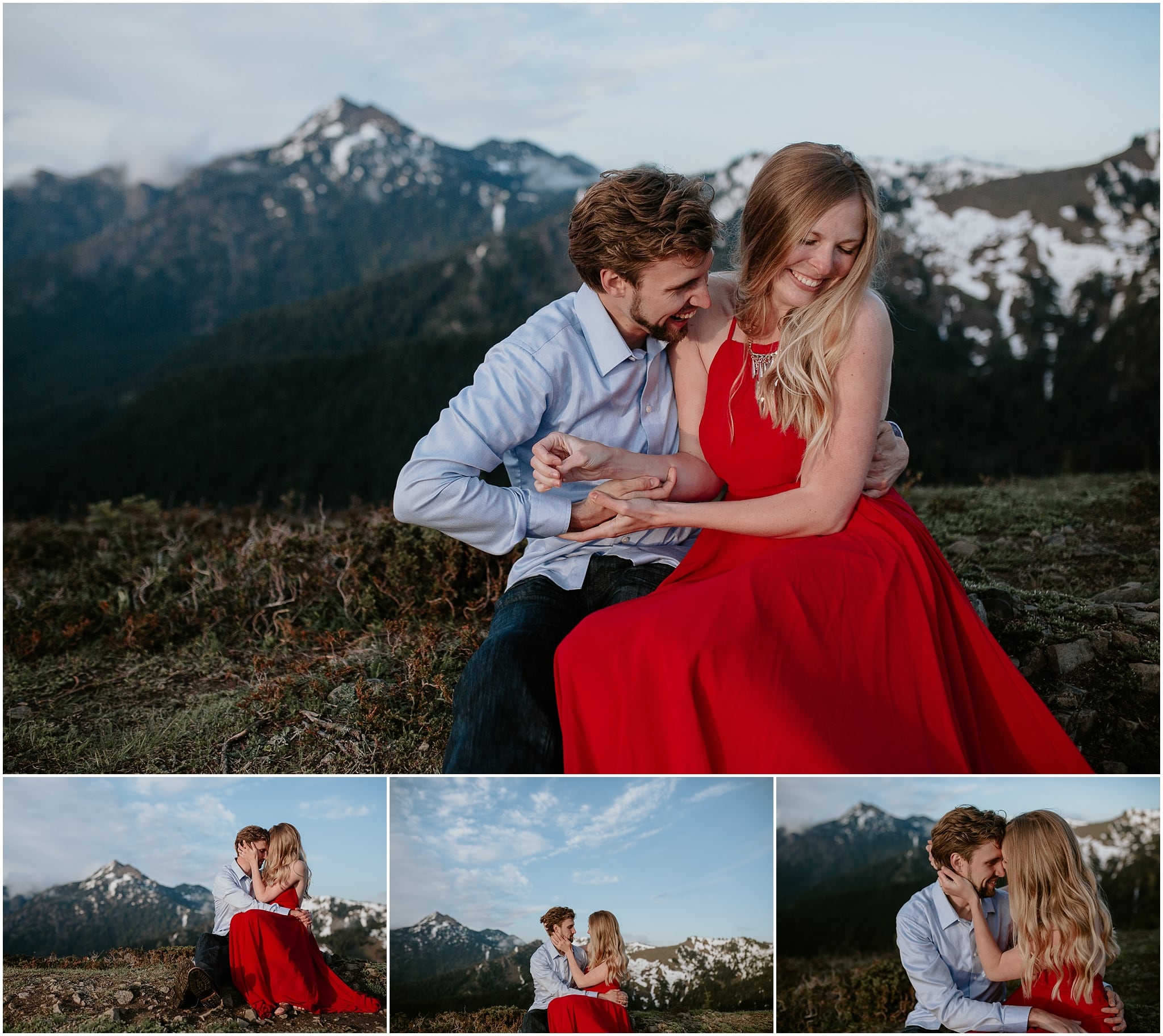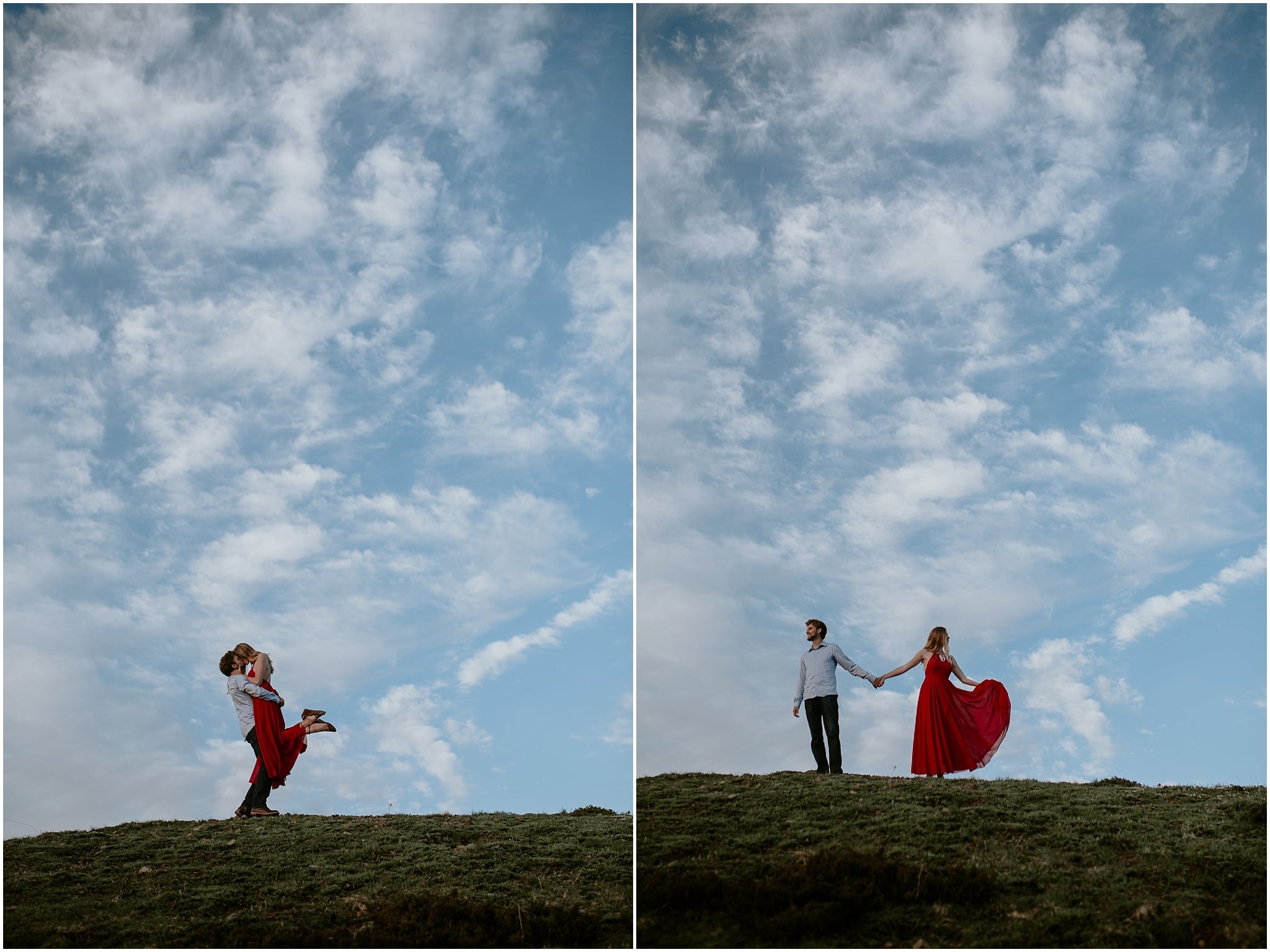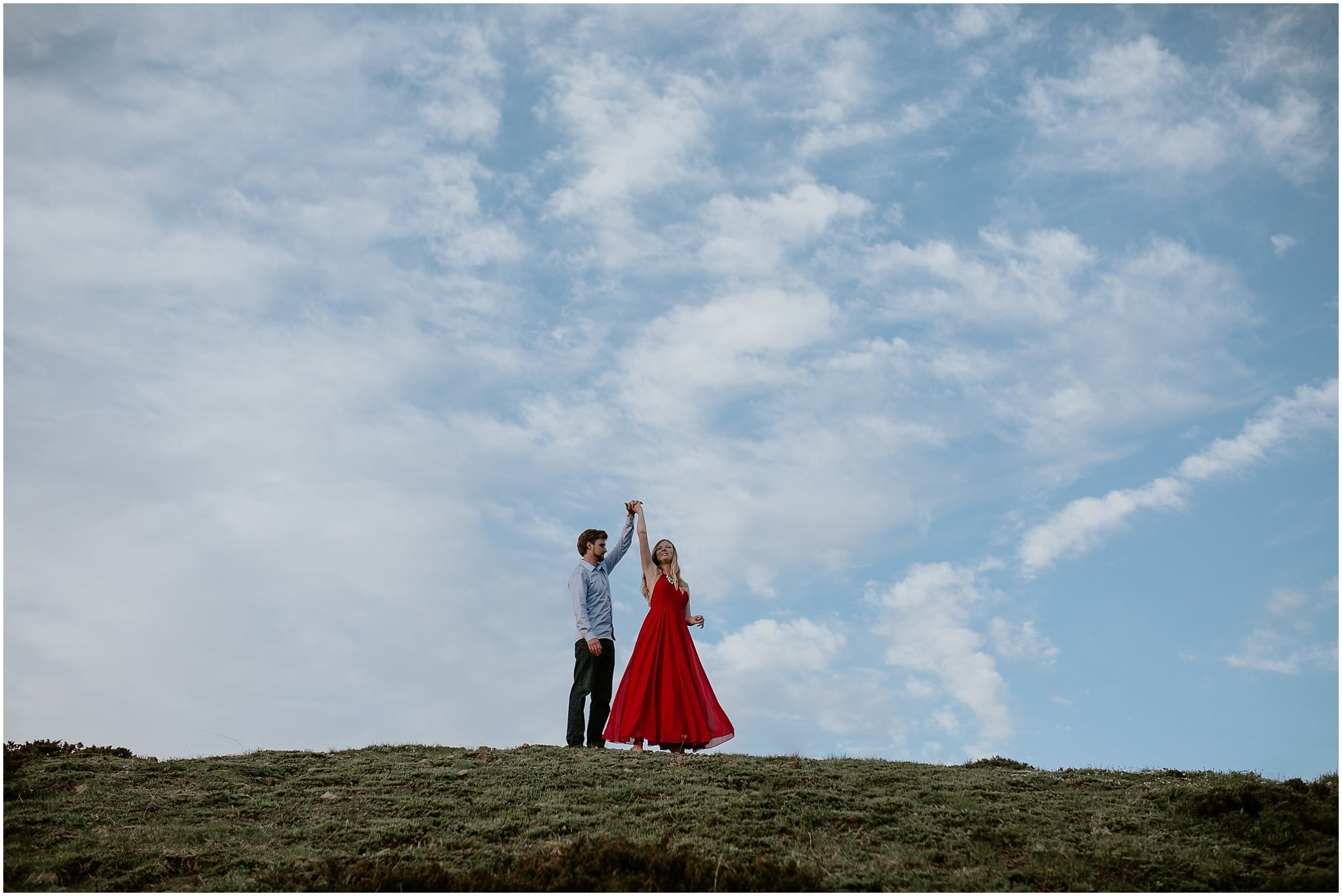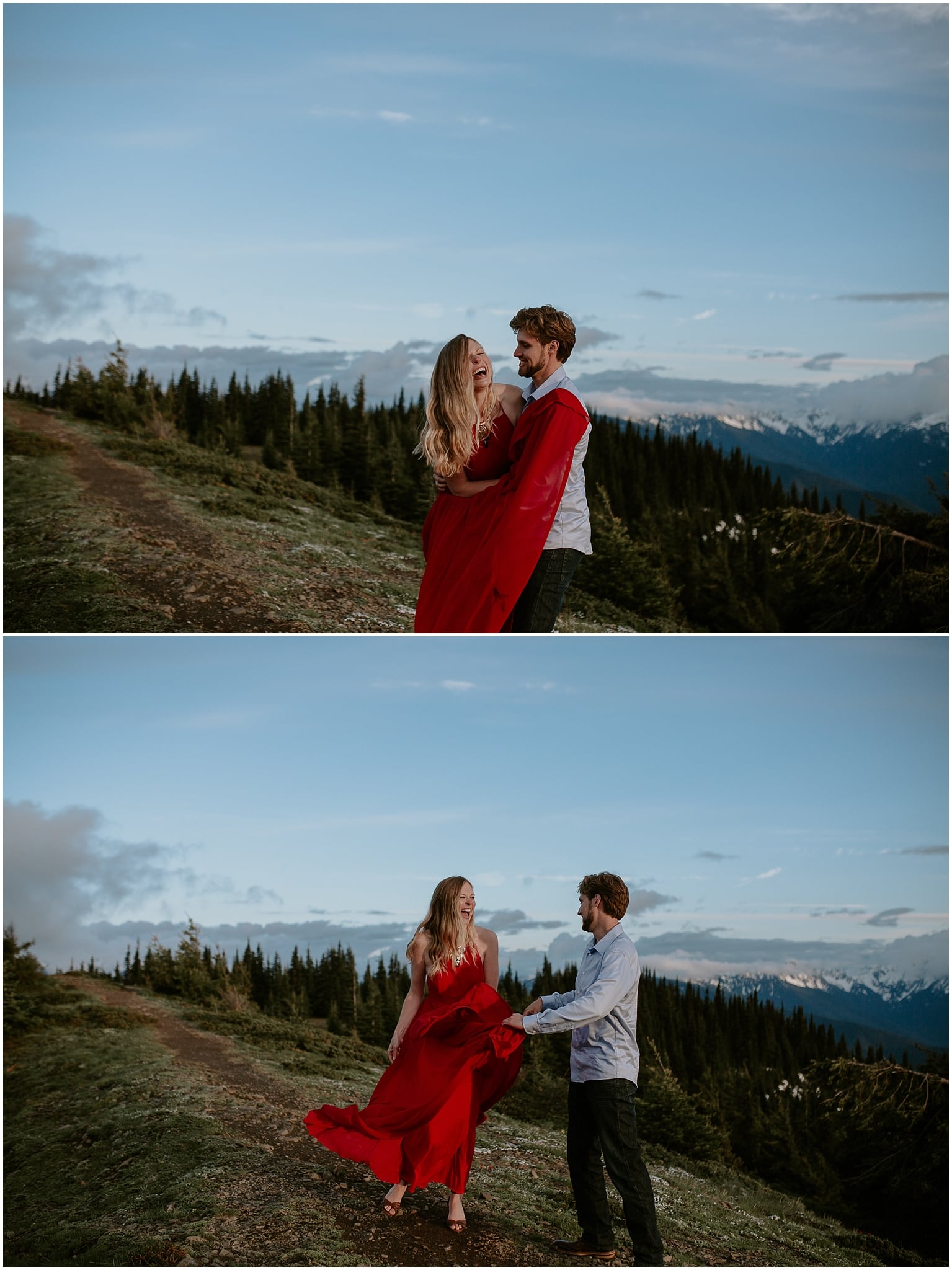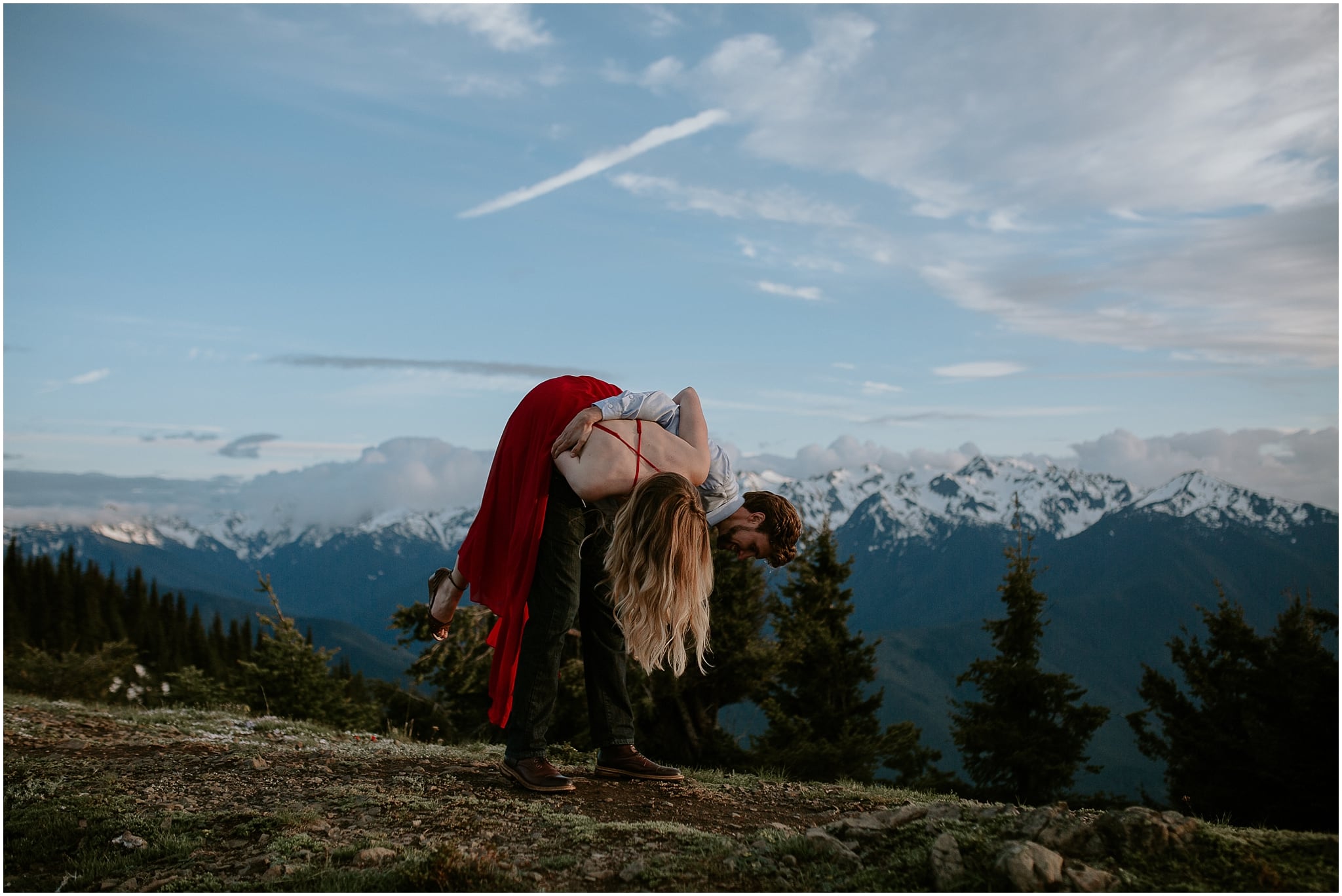 Nicholle wanted to make sure she got a dress that was flowy. So before we ended the session I let her just go for it and twirl until her hearts content, or at least until she was dizzy, lol!