Instagram Favorites of 2019!






I wanted to do something a little different this year. In case you didn't know, Instagram is my go-to app for all things fun, beautiful, adventurous, and personal stuff. I thought it would be fun to put together a collection of my favorite posts of the year! I hope you enjoy the journey too!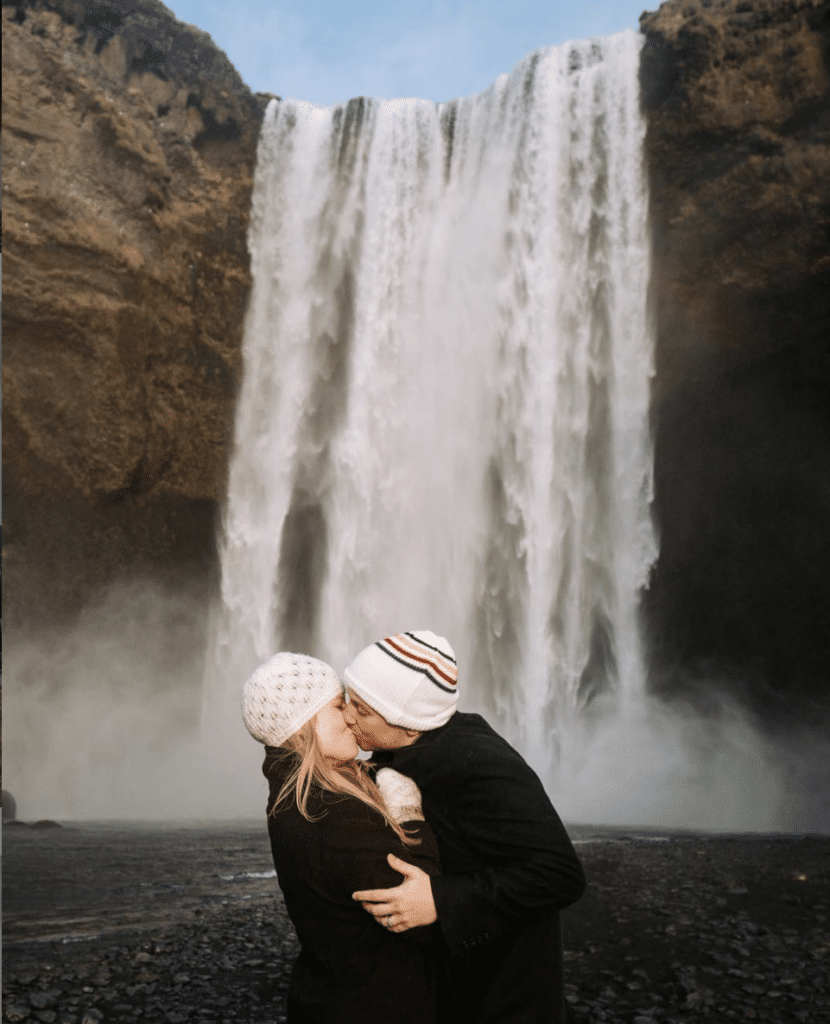 January 7th / Photo: Skogafoss, Iceland
It's the FIRST Monday of the year! I'm feeling pumped up and ready to SLAAAYY this year! I got some big goals I want to accomplish. 
I'm already 70% booked for the year and 30% booked for 2020! Every day my husband and I get closer to living the #vanlife and I'm getting so excited about it!
I can't wait to travel more and to be less controlled by my possessions. "Live the life you have imagined." -henry Thoreau
And I am sure as hell am!!
January 8th / Photo: Olympic National Park
If there is one thing I have learned about life and business, it's that timing really is EVERYTHING!
I waited 10 years for the right time to go full time in my business. And 2018 was my most profitable year ever. Now this year is looking to pass that. But I wasn't ready to handle it until now. I did this photo shoot at these hot springs (one of my fav ever).
I have been waiting years to use. A week later a horrible storm washed away the road and it will be another 6 years before it's accessible again!
I could give 100 more examples but don't want my caption to be a novel. Just know that the universe, god, whatever, knows what it's doing. Trust in that.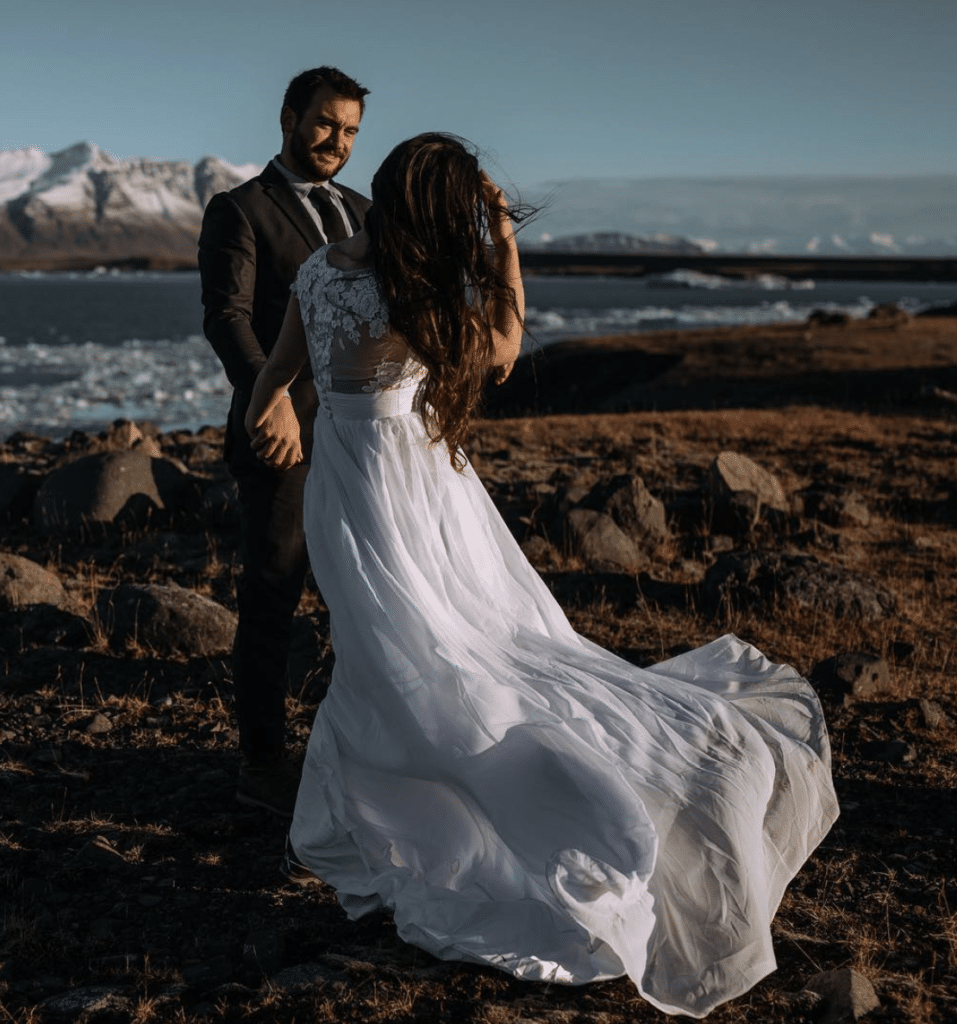 February 15th / Photo: Glacier Lagoon, Iceland
My husband and I will be uprooting our lives here in Washington soon and by 2020 will going where the wind takes us. I know that wind is likely going to keep us on the western half of this beautiful country though.
 I think I am most looking forward to exploring more of Arizona, Colorado, Montana, really excited about New Mexico, and dying to see lots more of Utah. Most of all, I can't wait to see what other love stories will get wrapped up in this adventurous wind with us.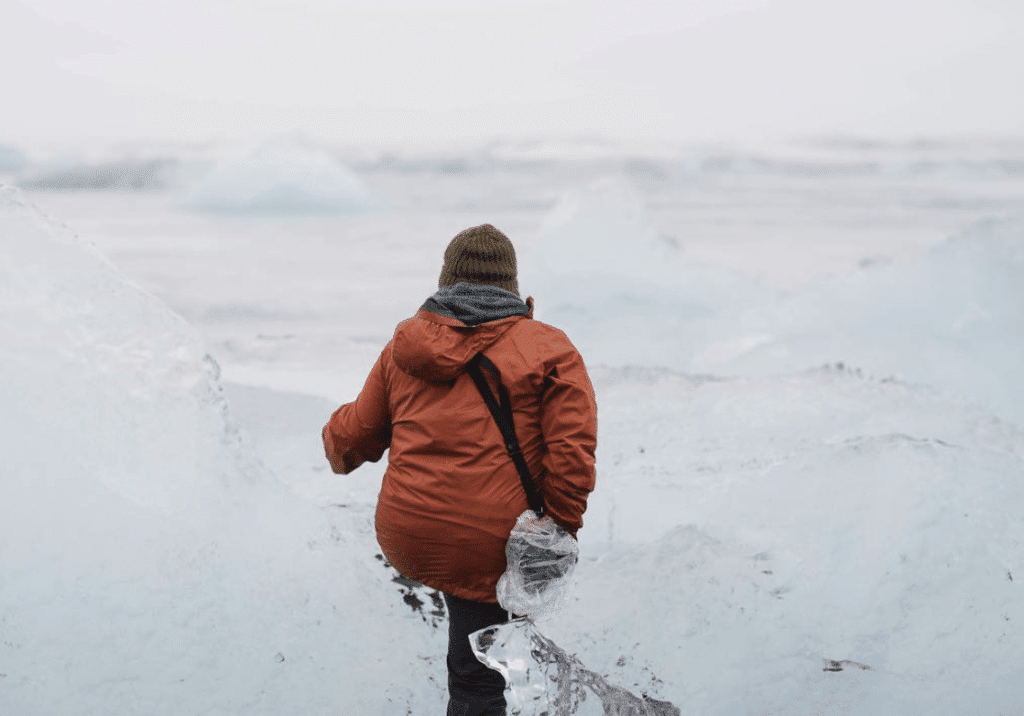 March 7th /  Photo: Glacier Lagoon, Iceland
Never, EVER under estimate the power of quiet solitude. We need it to recharge ourselves and our sanity. And when life is a big ball of chaos being shoved in your face, we need to find places of calm and peace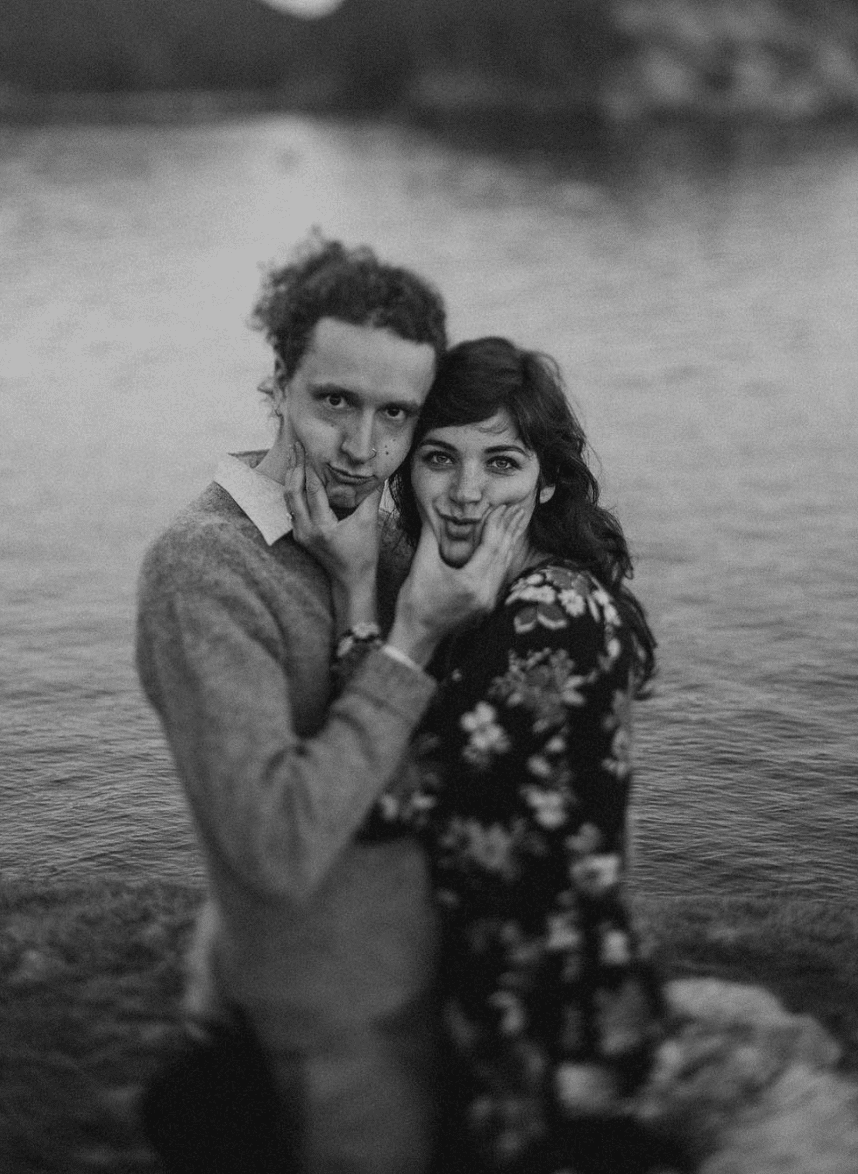 March 29th / Photo: Whidbey Island
A little tilt shift and a whole lot of face touching. This photo is also featured over at @wanderingweddings blog today! Go check it out!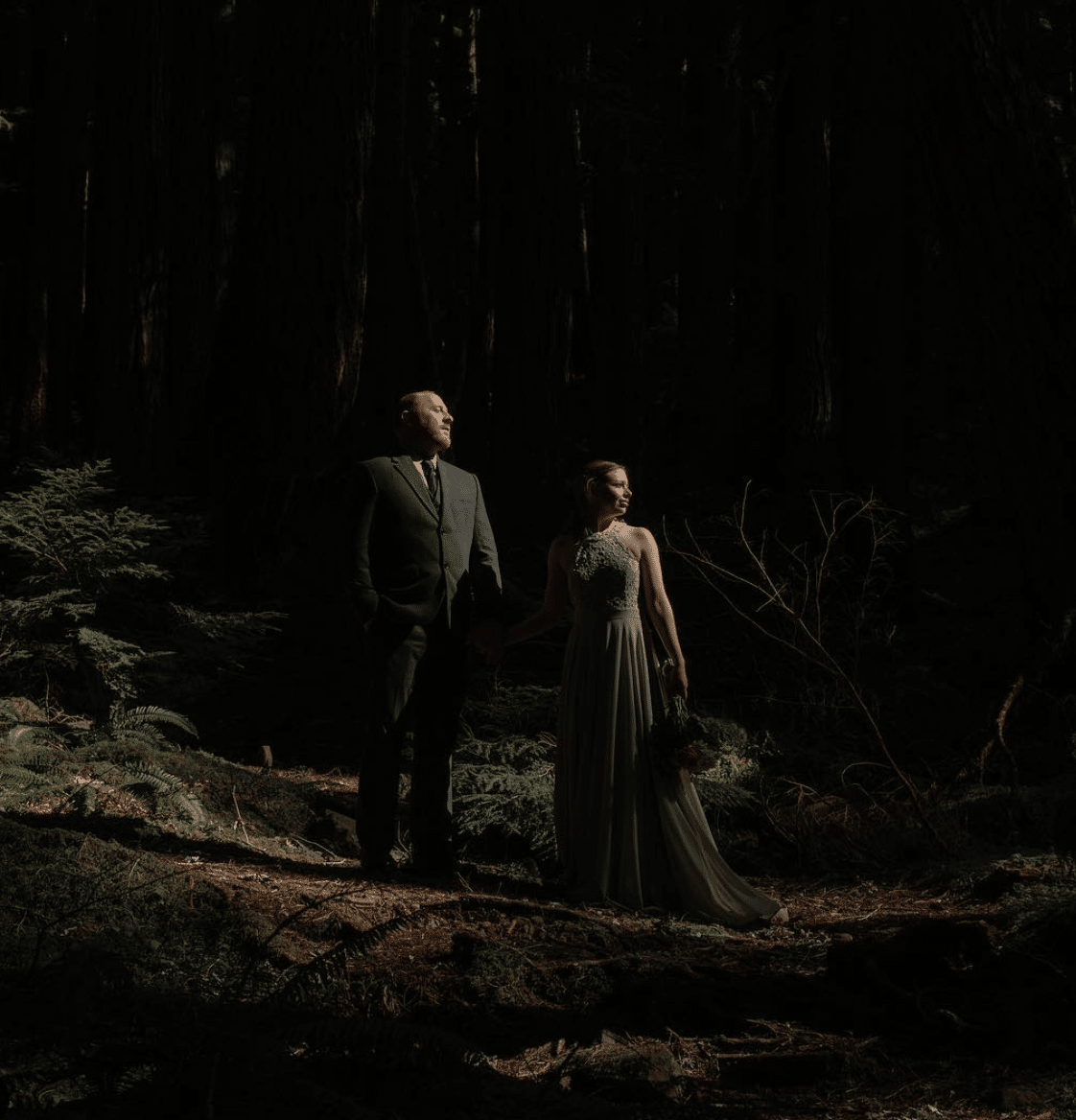 April 10th / Photo: Olympic National Park
Living where I do in Washington, it's incredibly rare that I not only get to shoot in the depths of the Olympic National Forrest (rather than at the beach or mountains) but I get to on a sunny day, and in March! The weather has been warmer these last few weeks. And when that sun decided to shine through the trees, I had to do something I never have before.
The results I think are beautiful and dramatic AF! I am hooked. More sun, more dense forrest, and more amazing couples please!!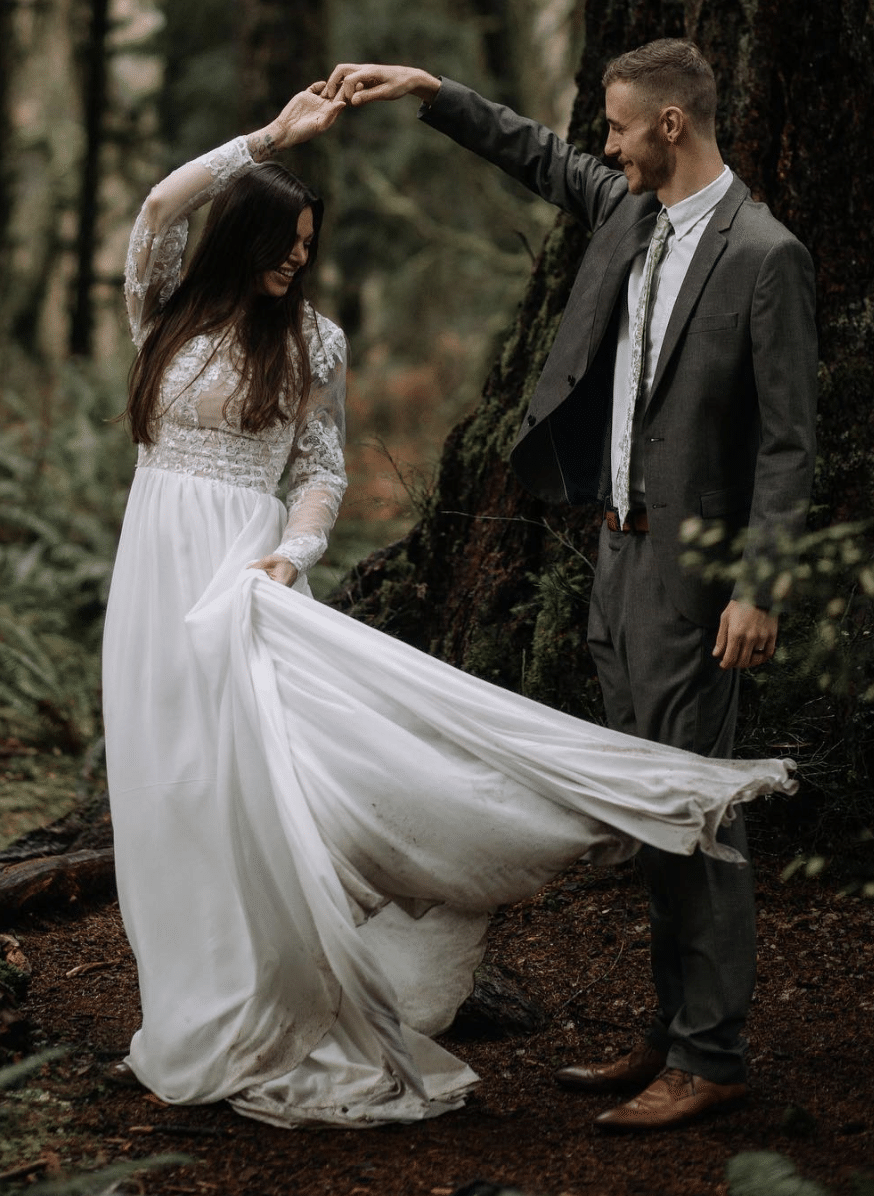 April 13th / Photo: The Hoh Rainforest
Dirt and wedding dress are synonymous with each other when you are one of my brides. It just tells more of your story. It tells that you had the forest floor be your isle. It shows that you seek adventure outside instead of a safe church. Your worries and stress are gone, you just let whatever happen, happen. Because you chose to be surrounded by only love and the great outdoors, rather than stuff.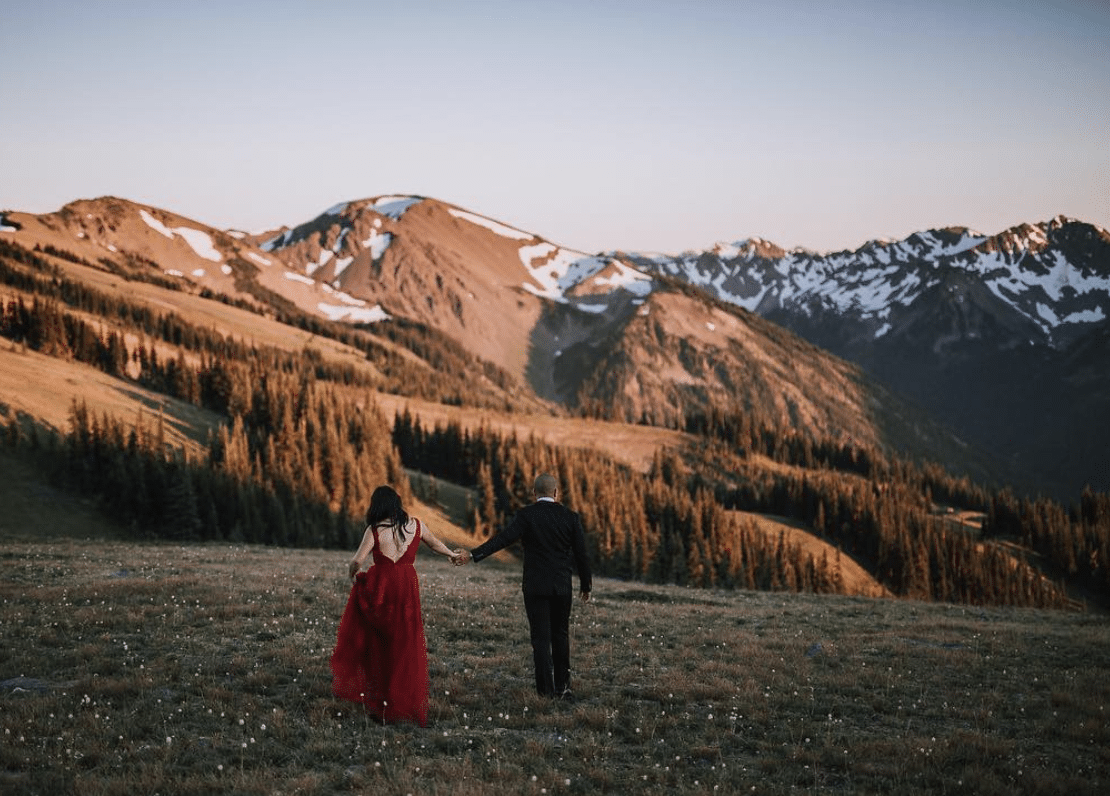 April 18th / Photo: Olympic National Park
I know I am about 2.5 months too early before all the snow is gone and I can access this amazing view. But I still call the park number almost daily waiting for the "ok!" that I can go back here.
The Olympic Mountains will forever hold my heart. I grew up in them. Hiked on them. Cried with them. And loved them always. Going to be so hard to leave them.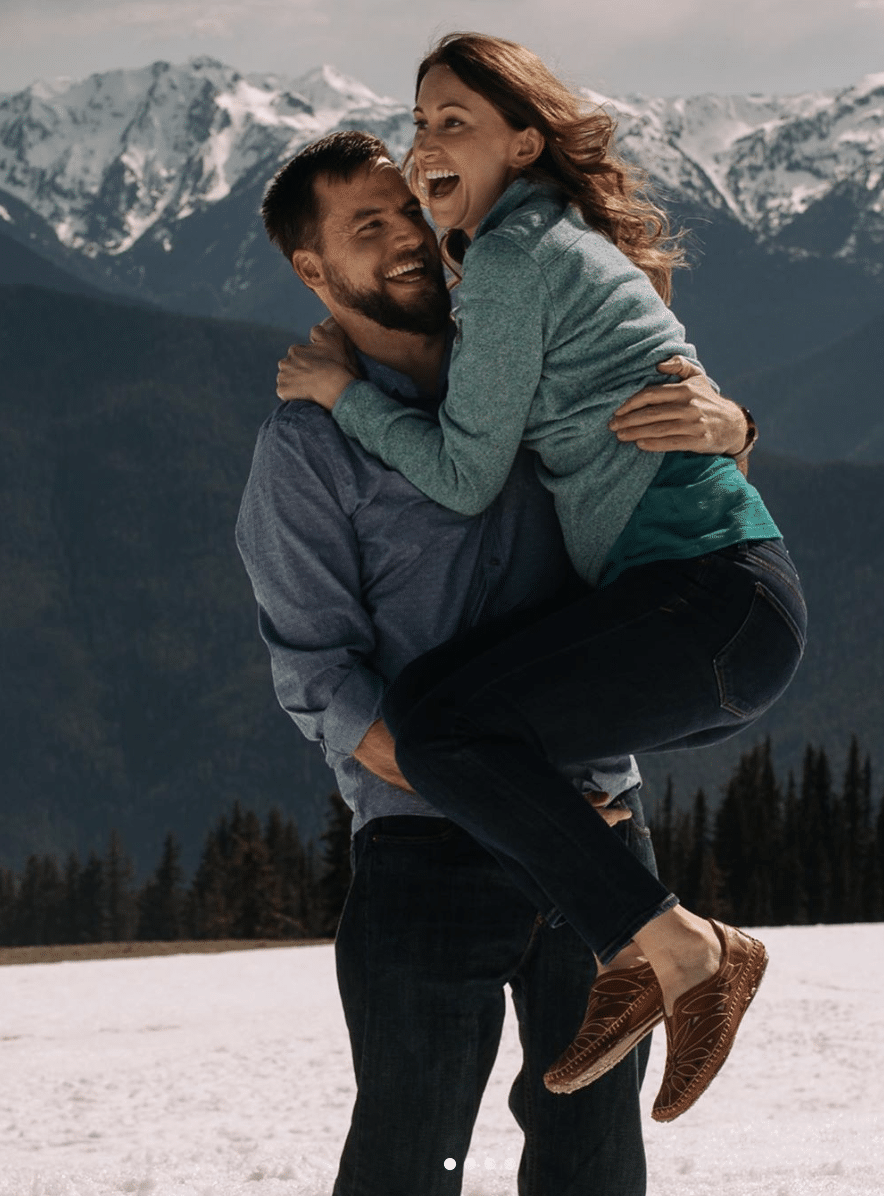 May 10th / Photo Hurricane Ridge
For way too long I never did fun, silly poses like these because I thought people wanted more "traditional" photos. Granted I started taking photos back in 2002 when "poses" were super traditional and it was so ingrained in me that that's what people wanted. But really, people want to look and act like themselves! They want me to capture their personality, not just their face.
Once I learned that, my whole business flipped! Now I love capturing silly photos of people jumping around on each other, and non-perfect moments when a guy drops his lady on accident but they both laugh.

Life isn't perfect. But all I ask is that my clients be perfectly fine with being who they are and with me being there to capture that.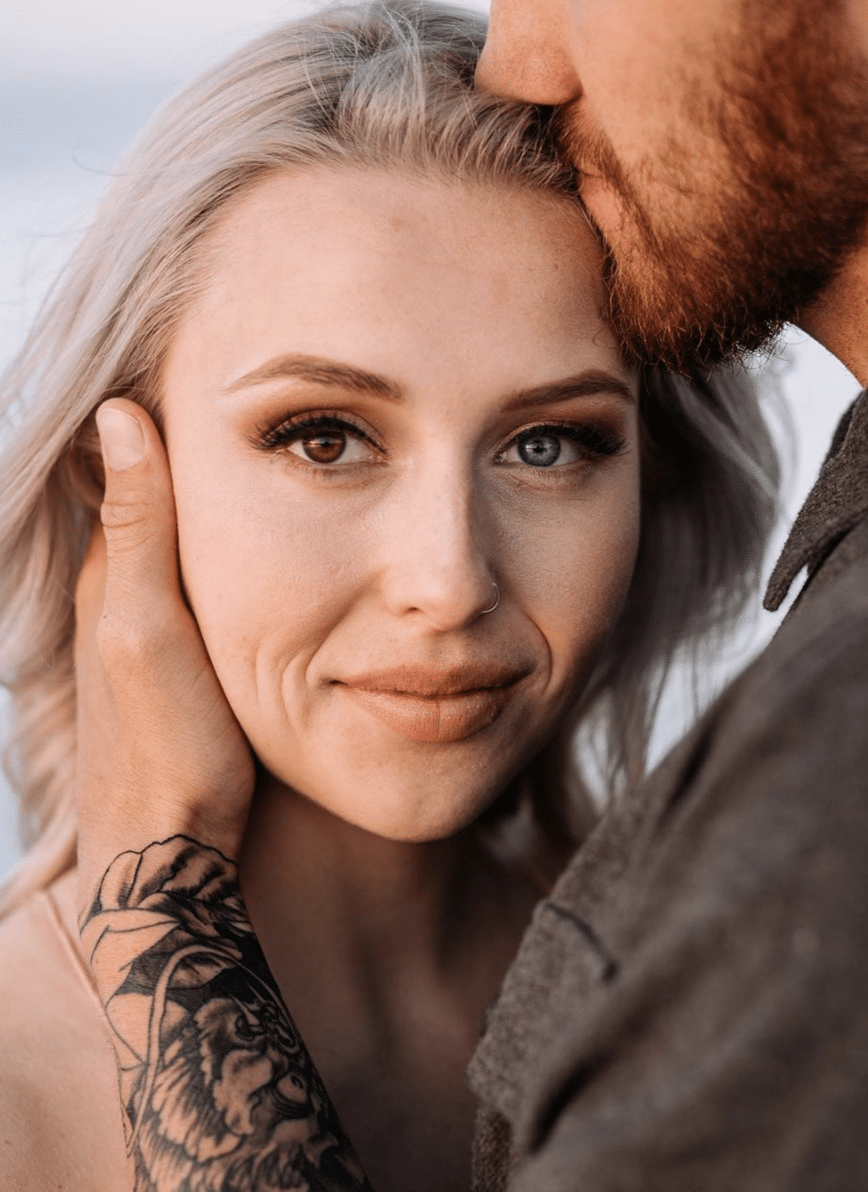 May 23rd / Photo: Bonneville Salt FlatsI have seen some magical things on this trip. But none more so than when my client had two different colored eyes!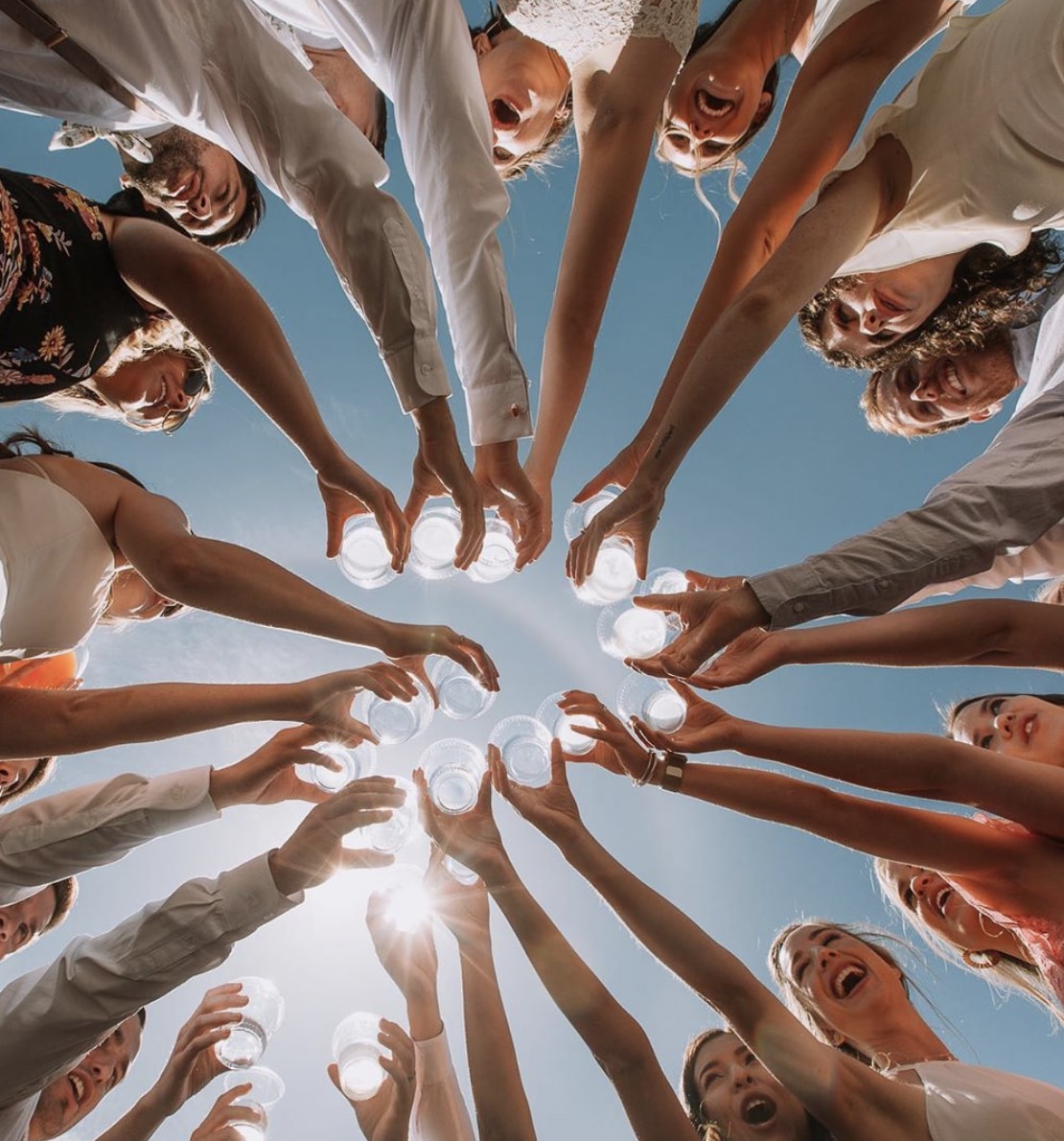 June 19th / Photo Port Gamble, WA
Cheers to all those couples who got or are getting married in 2019 and allowing me to document it! You're the real MVPs. ❤️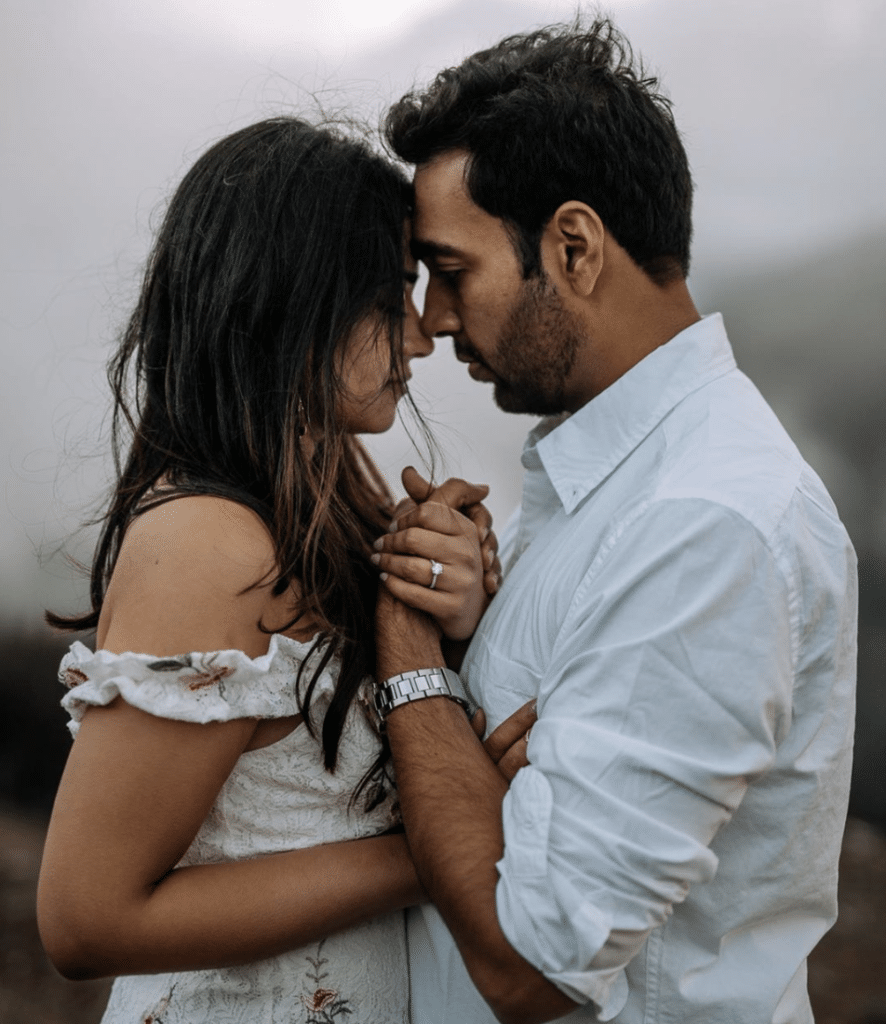 July 2nd / Photo: Olympic National Park
People ask me why I enjoy photographing couples. And for me, it's for moments like this. Seeing the bond two people can share makes my own stronger. Hearing vows being exchanged makes me mentally renew mine.
Love is such a wonderful thing and I love love and being able to be witness to it over and over again makes my life richer and more full. Plus pretty dresses in pretty places makes me swoon! LOL!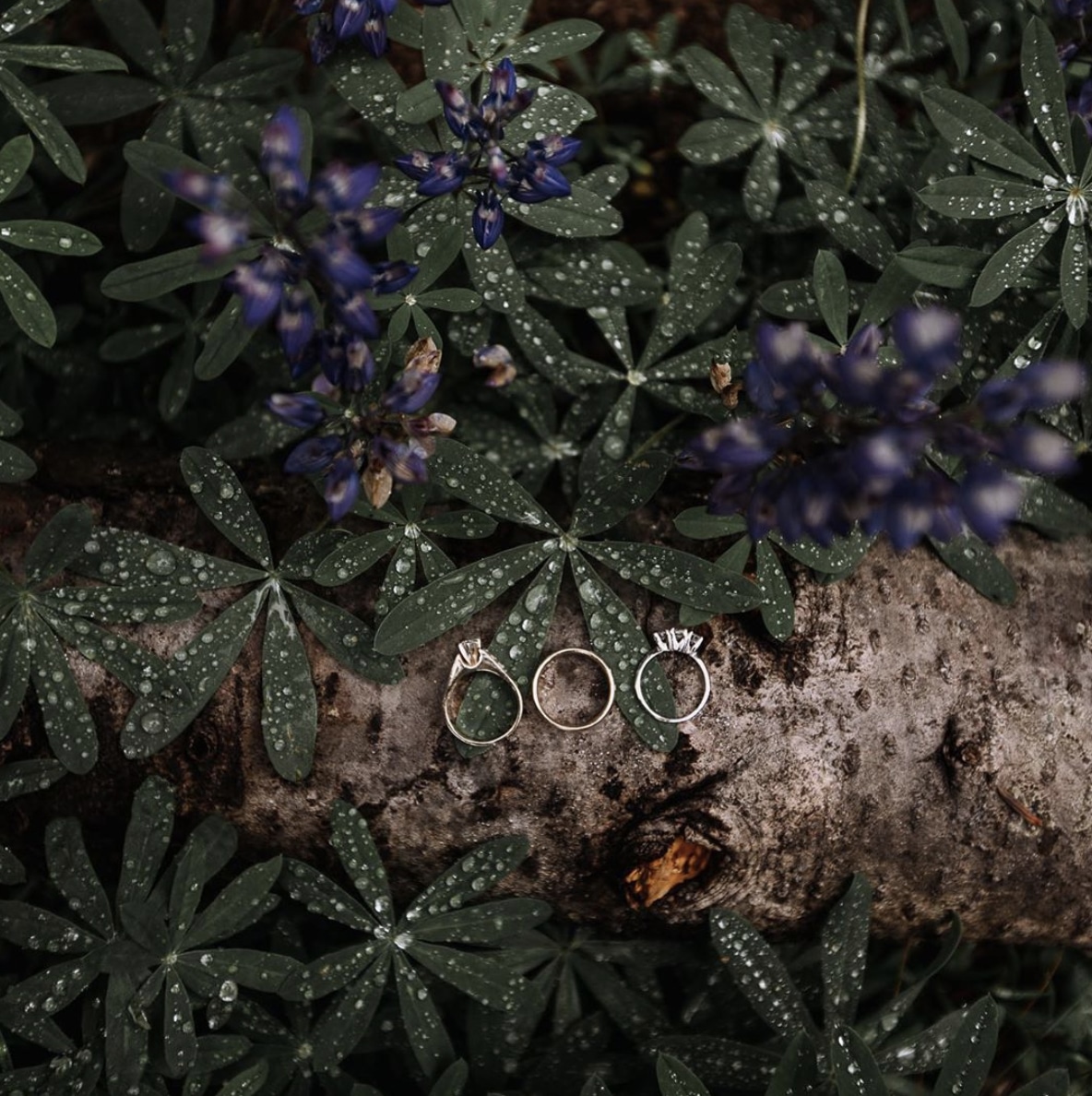 July 22nd / Photo Olympic National Park
I don't usually post ring shots, which is odd because it's secretly one of my favorite parts of a wedding day. But this one made me swoon. The lupine with the rain drops was too divine to not share.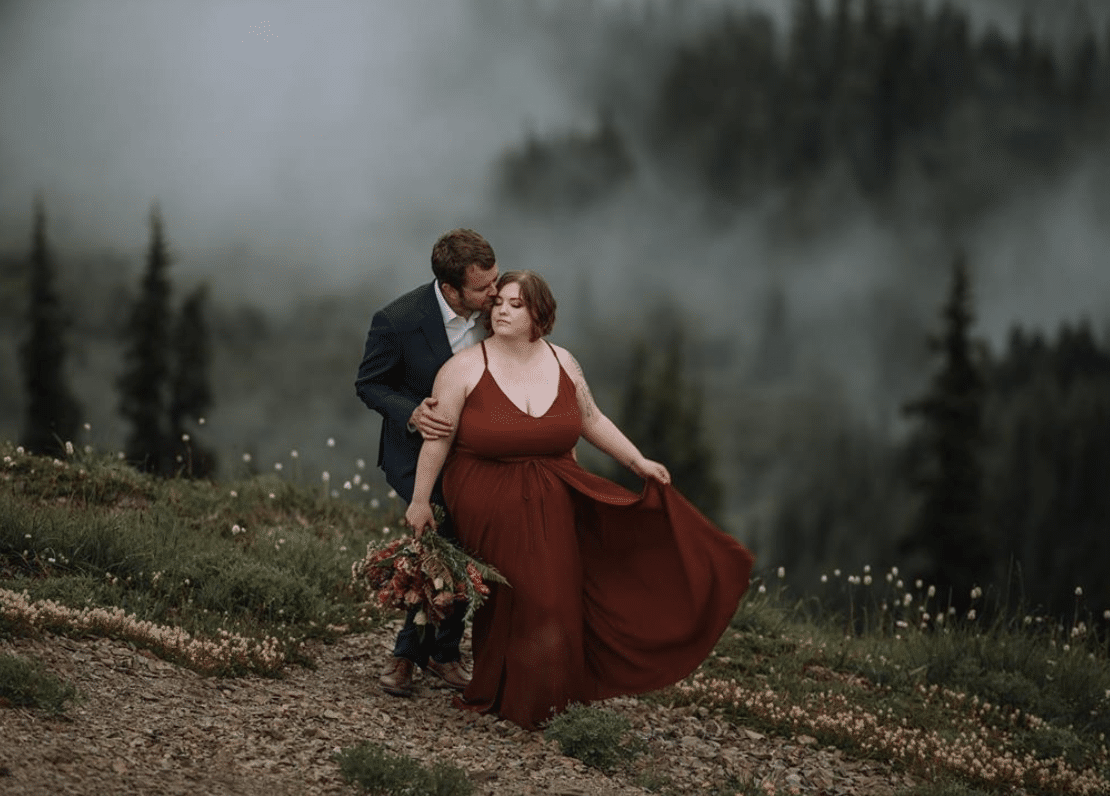 July 29th / Olympic National Park
Daaamn, My hubs and I look hella good! And wow, that dress is showing off all of my good curves! Happy 10 years married baby!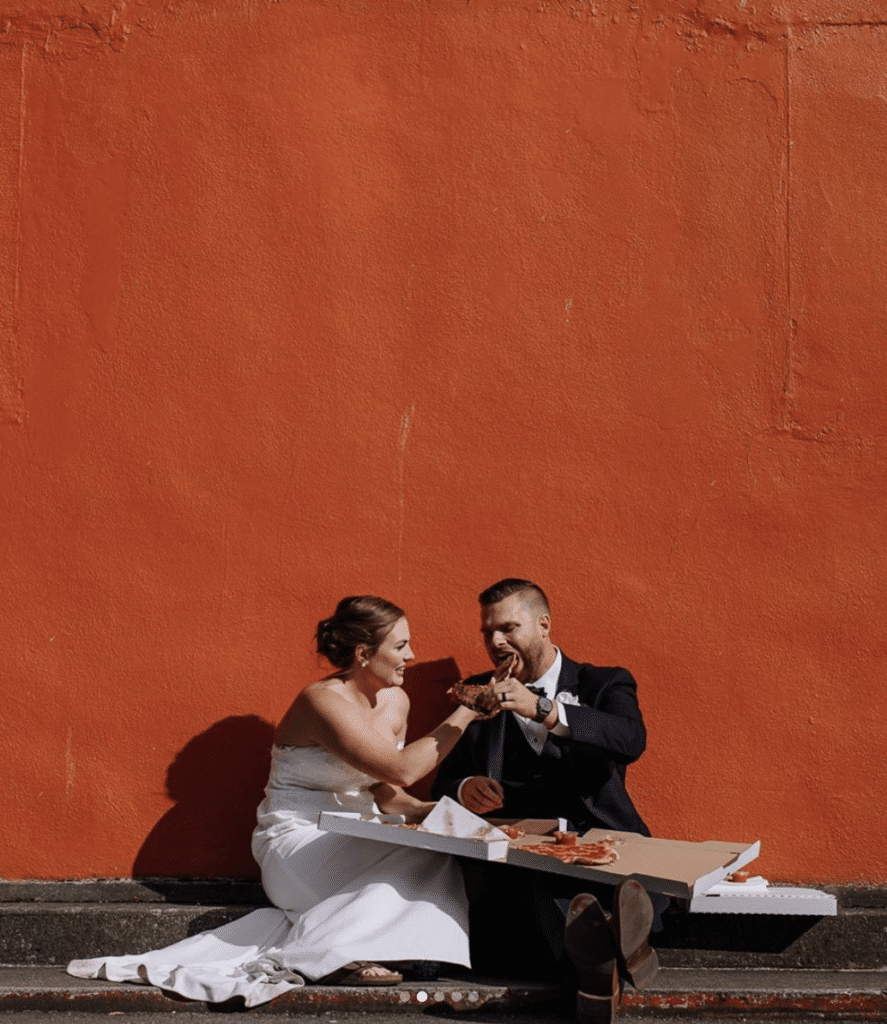 August 26th / Photo: Port Angeles, WA
Taking photos is fun, but can be exhausting looking so fabulous all day. So sometimes you just need to take a break & eat pizza in your wedding attire!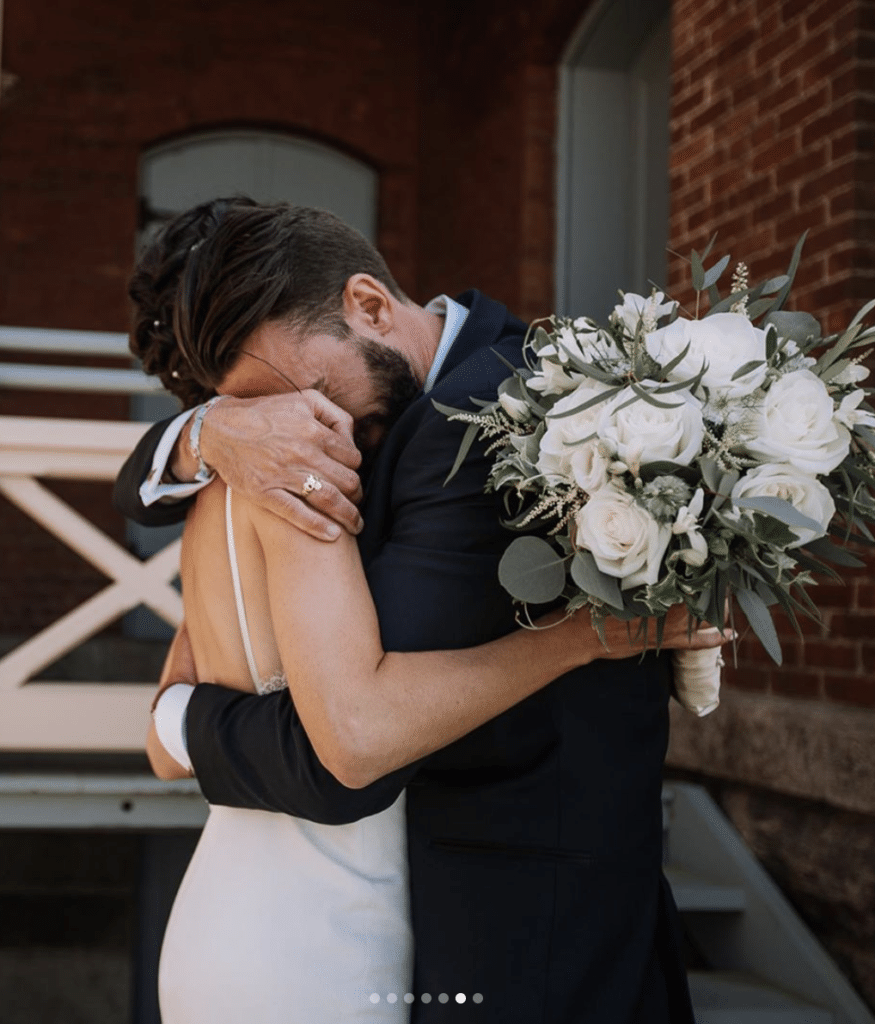 September 9th / Photo: Block Island, Rhode Island I have been shooting weddings and couples for over a decade. It's easy to get caught up doing my job that I don't let my emotions take in just how wonderful my job is. But when I did the first look with Gerard and Caitlin, Gerard's reaction to seeing her was so priceless and emotional that I found myself holding back tears.
There is something so beautiful seeing a groom completely lose it and cry at seeing his bride. And then I remember that this day isn't about me. It isn't about all the pretty photos. It's not even about how much I get paid. It's about THEM! Their moments. Their memories. Their commitment. Their love. If you're a photographer and you're doing it for the accolades, the recognition or the paycheck. You need to reevaluate why you do this.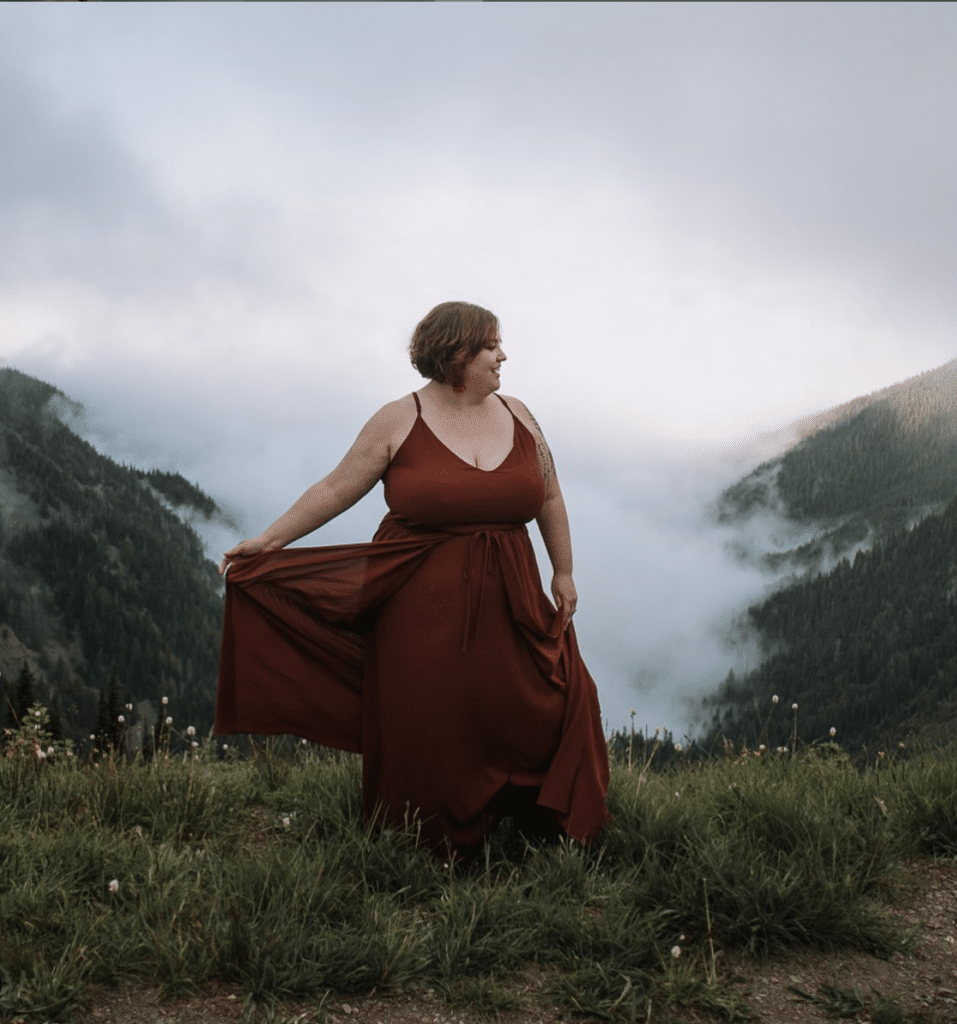 September 17th / Photo: Olympic National Park
Never in my 35 years of life did I ever imagine myself being an athlete. Sure I did dance lessons for 13 years, but to me being an athlete was someone who was in shape. Thin. Wore head to toe Nike. And could do anything without breaking a sweat in as little as 2 minutes. But guess what, I'm STILL none of those things! But I do consider myself more an athlete now than ever.
I hike almost ever weekend now. I have been seeing a personal trainer for nearly 3 months and I feel stronger. I spend anywhere from 2-12 hours a day carrying around 20lbs of photo gear on days that I shoot and no longer feel like death after.
Sure I'm not decked out in Nike gear, but I embrace the sweat as a badge of glory rather than shameful because I wear it so quickly. 
The point I'm trying to get at, is that I may never have seen myself as an athlete then, but I do now. And when it comes to couples and where they want to get married.
I'll trek my slow ass up any mountain side you dream of getting married on because it means something to you. I may be out of breath, but never out of creativity and love for the outdoors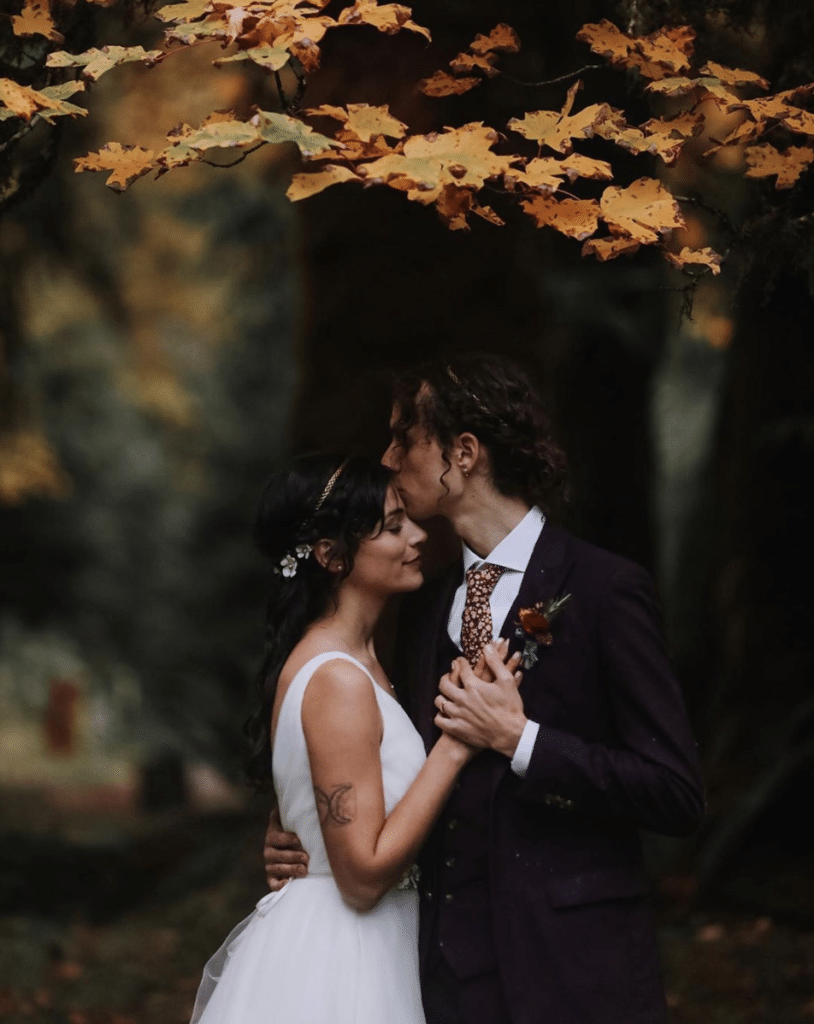 October 17th / Photo: Lake Crescent
Do whatever you have to to find peace and happiness in your life. Go ride a bike, eat some chocolate, dance to good music, take that trip, or even unfollow all those people who make you feel bad or insecure on social media. Self-love, and self-care are more important than you think. If you're not happy, do whatever it takes to make yourself happy again.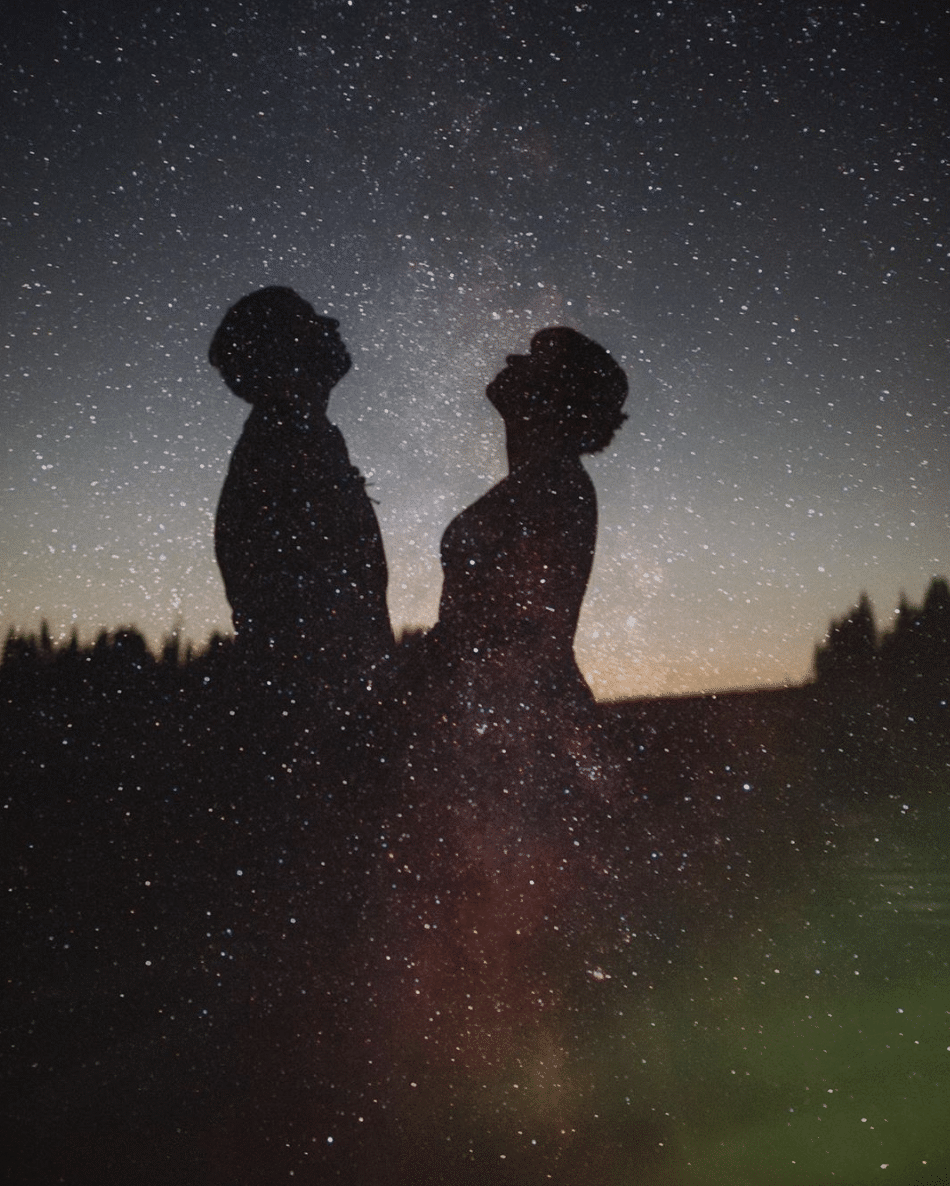 October 24th / Hurricane Ridge Olympic National Park
Inspiration. What causes it? What creates it inside of us? How do you capture it and make something from it? It's really a funny thing and it's different for everyone. I ponder this question quite often and this morning it's tugging at my mind.
What inspires me? What inspires you? Is it ok to find inspiration in others who are on the same path as you or I but maybe are a few, or many, steps ahead? Sure. But know where inspiration and envy collide and avoid that.
Is it ok to take time away from the grind to focus on being inspired even if it takes longer than you thought? Yes. Always yes.
Take a look around you, right where you're sitting.
What can you see, touch, taste, hear or smell that can inspire something inside of you today?
Grab ahold of it, no matter how small it might be, and hold on tight. Let it foster and drive you.
Because while others are letting their inspiration fizzle or sit stagnant, you will find yourself excited, driven, and creating like never before!
So tell me, what or where are you finding inspiration today?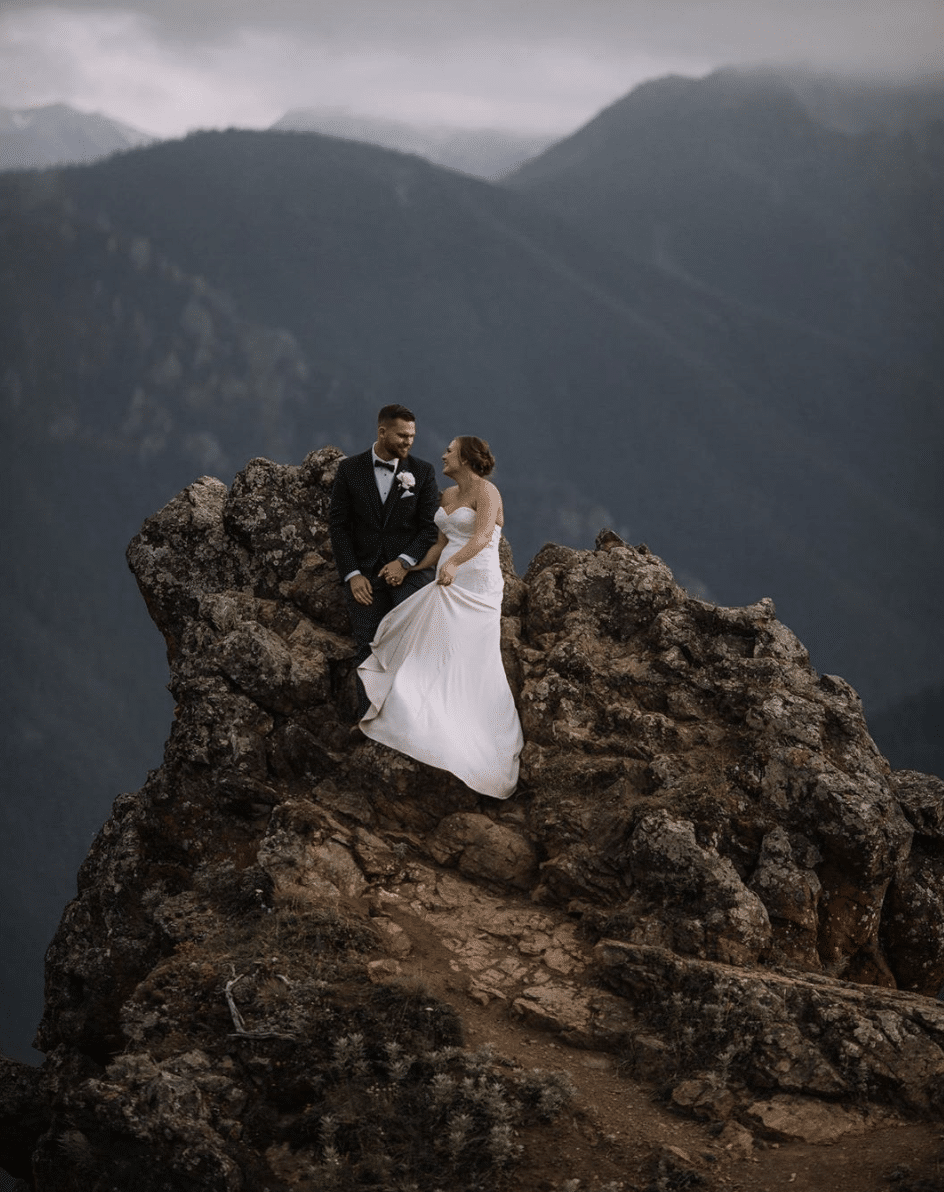 November 17th / Photo: Olympic National Park
For the last 3 months I have been seeing a personal trainer. I have 2 months left. Twice a week for an hour I get my sweat on, hard. I enjoy it. I miss it if I happen to miss a session. I never thought I would become THAT person.
But in doing this it has made me so much stronger. I told myself that I wasn't going to do this for vanity. That I would do this for my health and so I could go hiking anywhere for my couples who wanted to explore more and get away from the crowds for their big day without feeling like I was dying.
And even though I'll be moving away from Port Angeles soon for van life, the desire to want to sweat, and work out are more ingrained in me than ever! My BIG goal for 2020, is to book an elopement down at Patagonia's stunning Fitz Roy and be able to do the 15 mile hike with my couple. I want to make this happen!! Health first, photography second.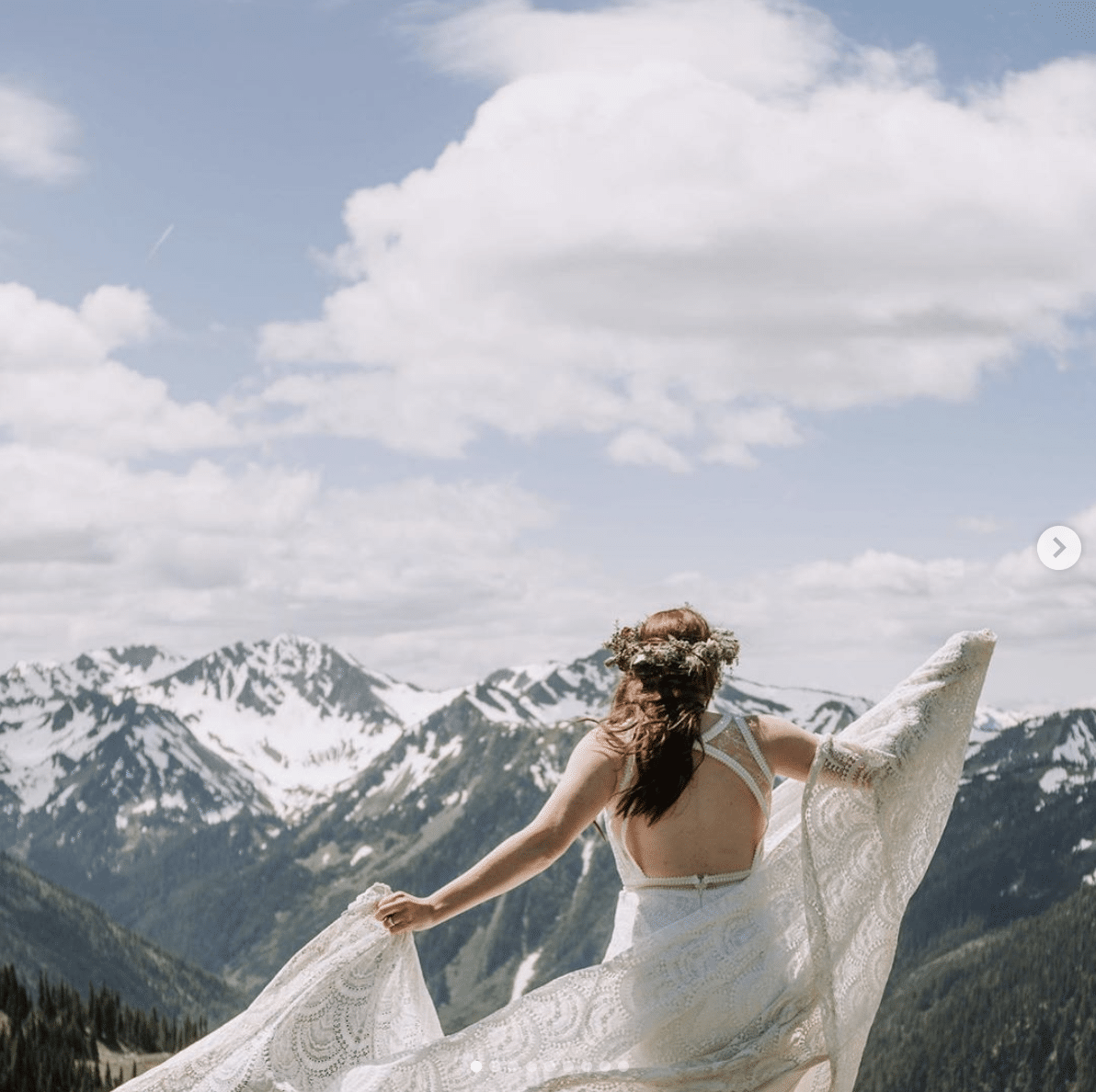 December 6th / Photo: Olympic National Park I love my clients. We get each other. They want to have an experience, not just a wedding. And I want to give that to them.

I want to make sure they have the best vendors and so I give them a list of all the people I have worked with that I trust and would be a good fit for them. I have spent years and months scouting out locations that will tell the perfect story of their day.

We connect over Instagram typically and build connections, send silly gifs, and bounce ideas off each other. I don't want to be a photographer who just shows up, takes your photo and you never hear from again once the gallery is delivered.
I want to help you find the right product for your home to remember your day. After all, what is the point of getting photos done if you're not going to cherish them? Let me be your photographer, your friend, tour guide, laugh maker, and fellow booty shaker. We're on this journey together.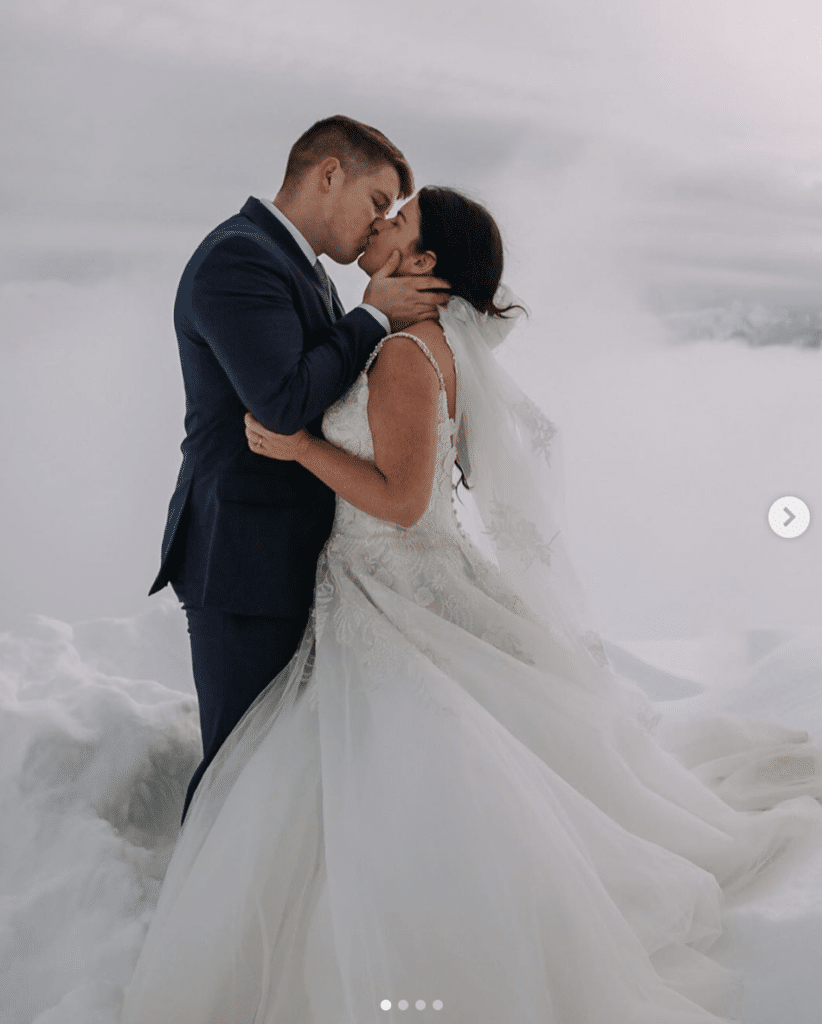 December 27th / Photo Hurricane Ridge
The last session of the year was a doozy! Thankfully Kristy and George wanted and were prepared for the snowy mountains. Sure you can't tell that they are nearly up to their shins in snow, but it was such an amazing time they didn't care! Just embrace the adventure and let it go wild is the best attitude to have during our shoot together! .
Before you leave, if you like what you reading then go check out more stories here: