Callie & Pete Wedding
The story of an amazing beautiful wedding at Crockett Farm on Whidbey Island
Crockett Farm is the best spot to have your wedding on Whidbey Island!
If you have a big wedding with several guests you should check this place out! With just a 5 minute drive from the ferry, it is quaint, vintage, and let's face it, adorable as hell!
Whidbey Island is a place that feels as if it is out of a movie. Which you wouldn't be far off actually! Several movies have been filmed there, including Practical Magic, Double Jeopardy, and the cult classic The Ring!
It is a dream come true for those who want the quiet country feel while just being a short ferry ride to the Olympic Peninsula.  To get to Whidbey Island from Port Townsend, all you have to do is take the ferry to Coupeville.  This is a wonderful time to view the surrounding area from the top of the ferry.  To get there from Seattle, you can either take the Mukilteo ferry or drive up north and go over the beautiful Deception Pass bridge.
Callie and Pete loved the vintage simplicity of it all while still being able to have all their family and friends there. Let's see their love story unfold together..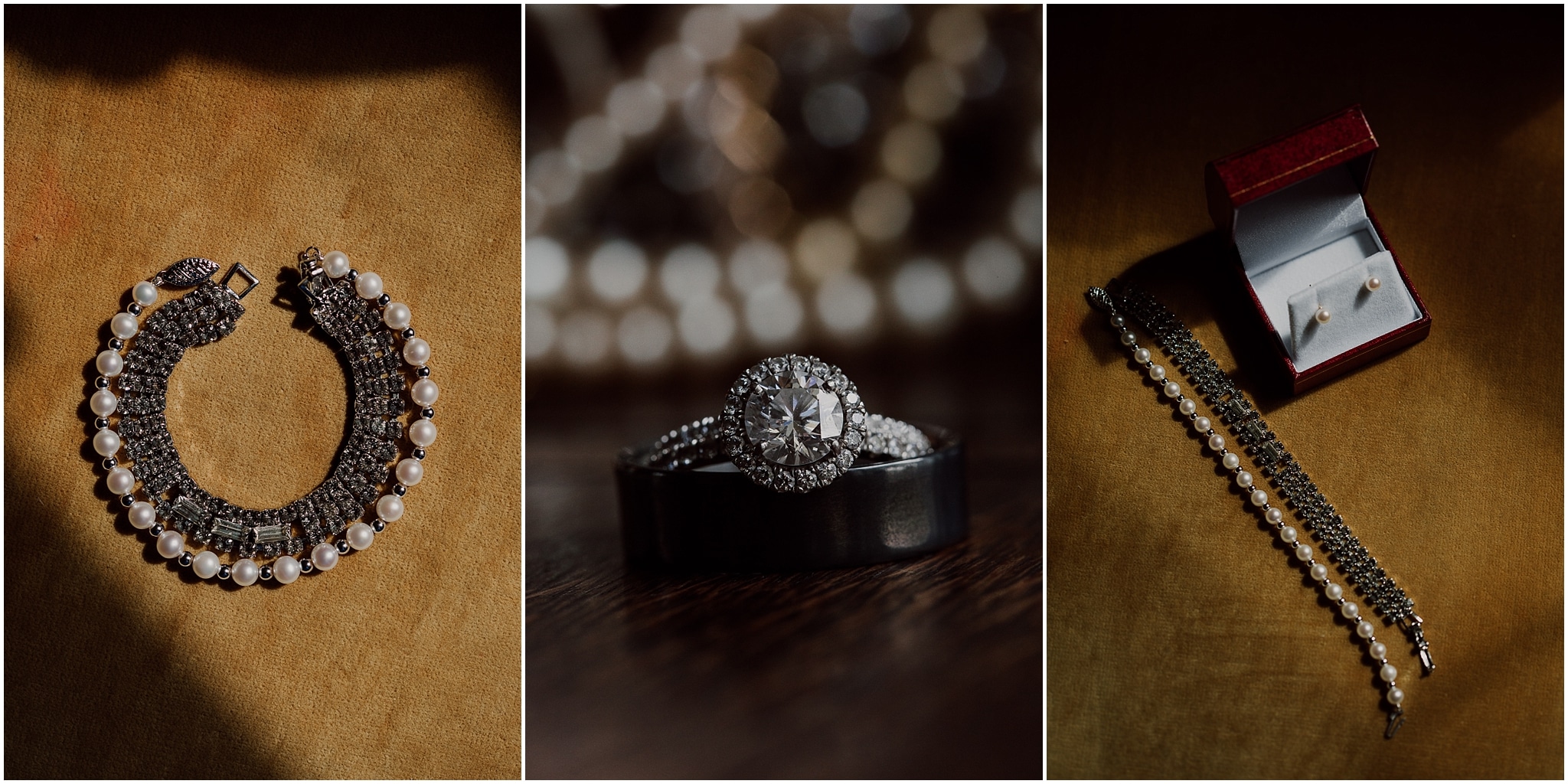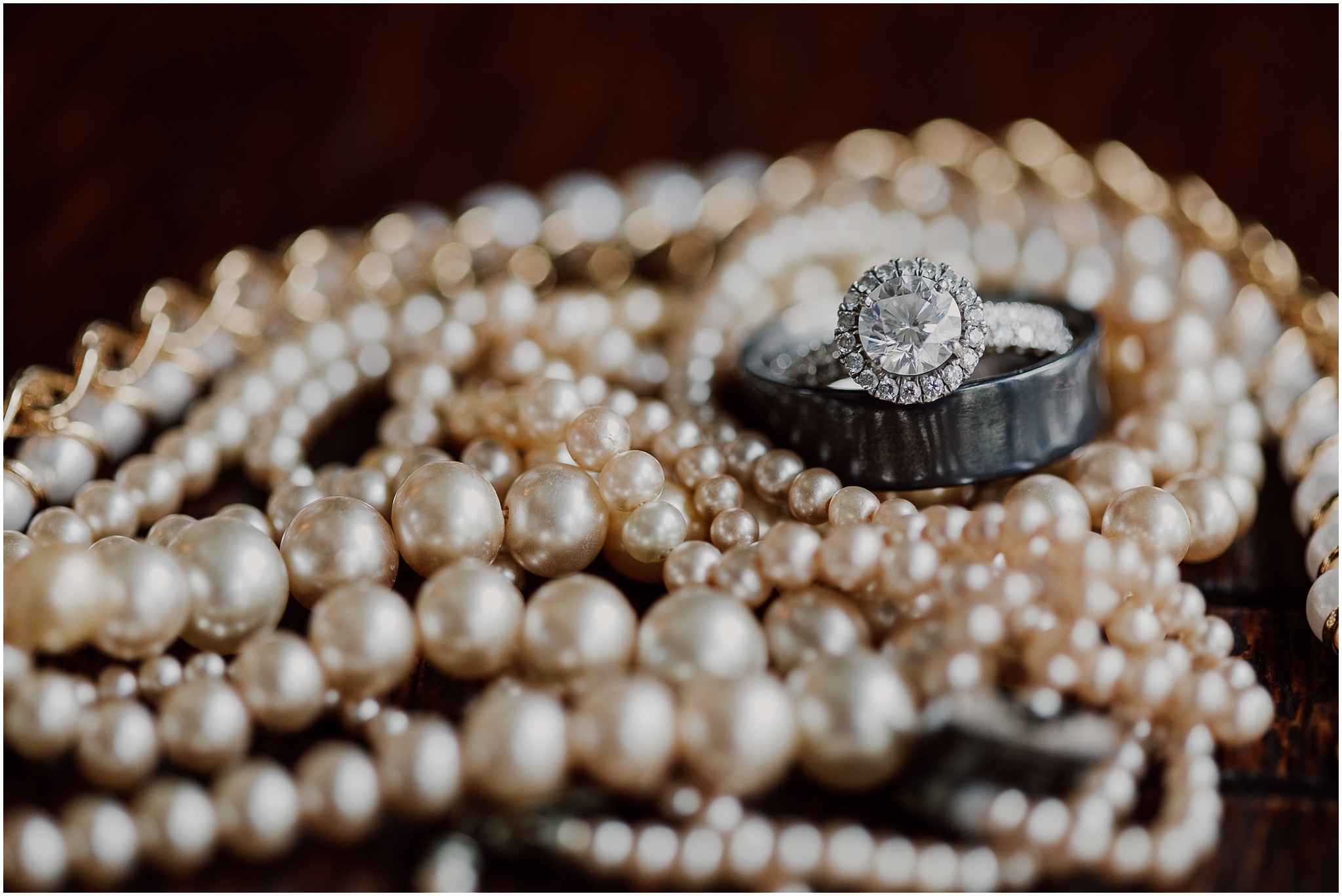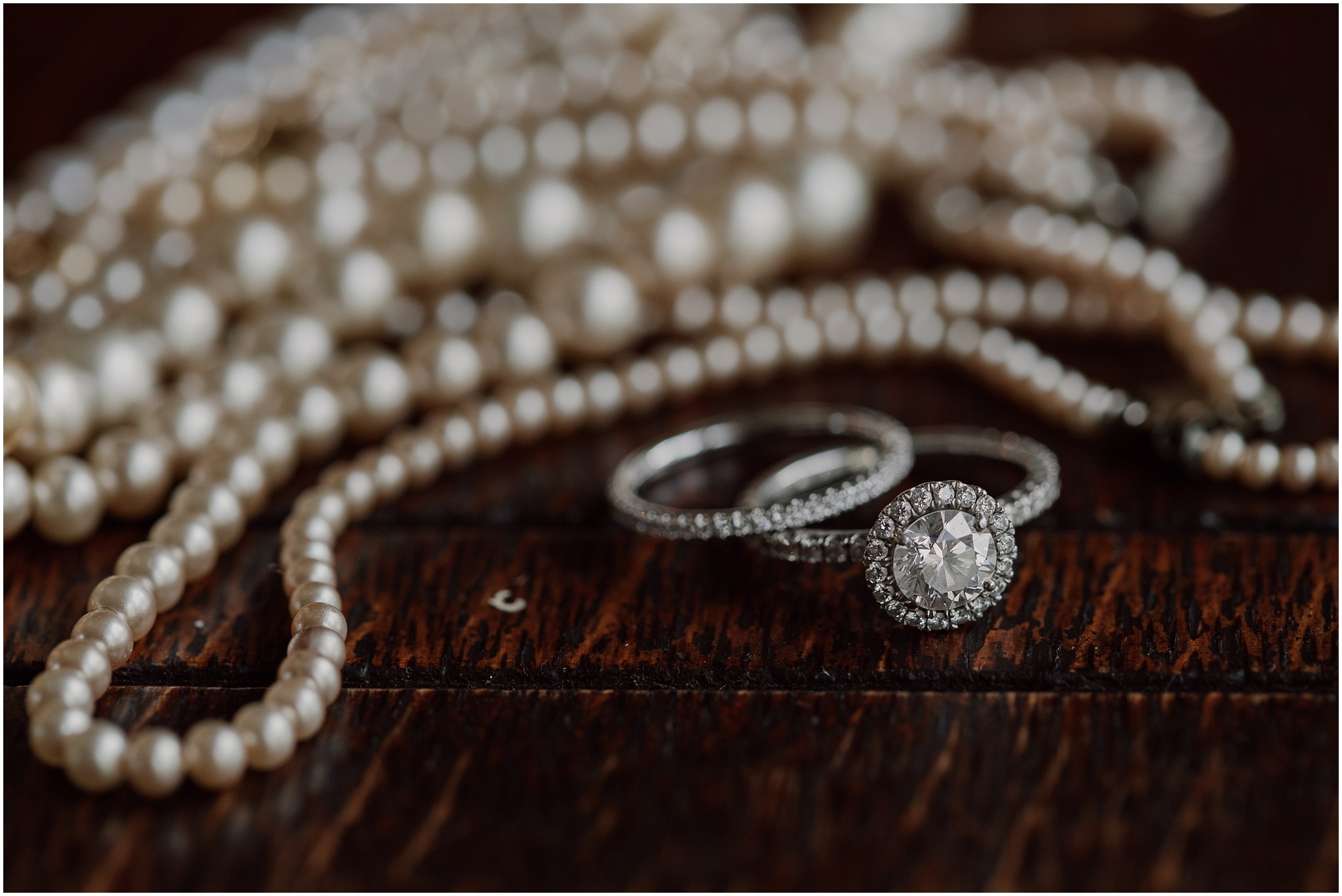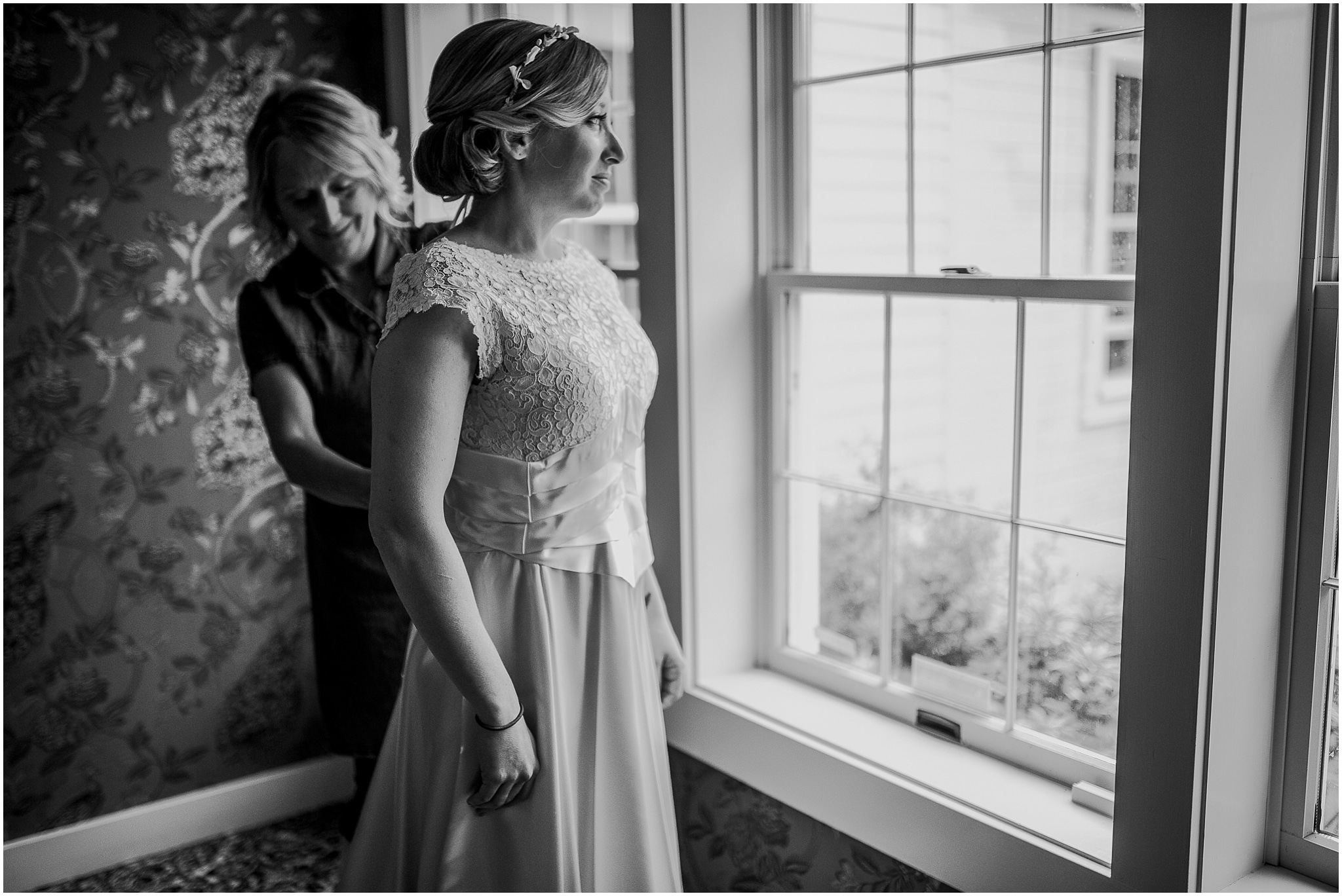 Callie told me that she had found her dress in a vintage shop while on a trip in Chicago. She got it mailed home and got it tailored for her petite 5'3 frame. Being as I am a major fan of anything vintage, I was SMITTEN with the silhouette and satin. Once all done up, she reminded me of a bride out of the 1920's. Classic and a total dish!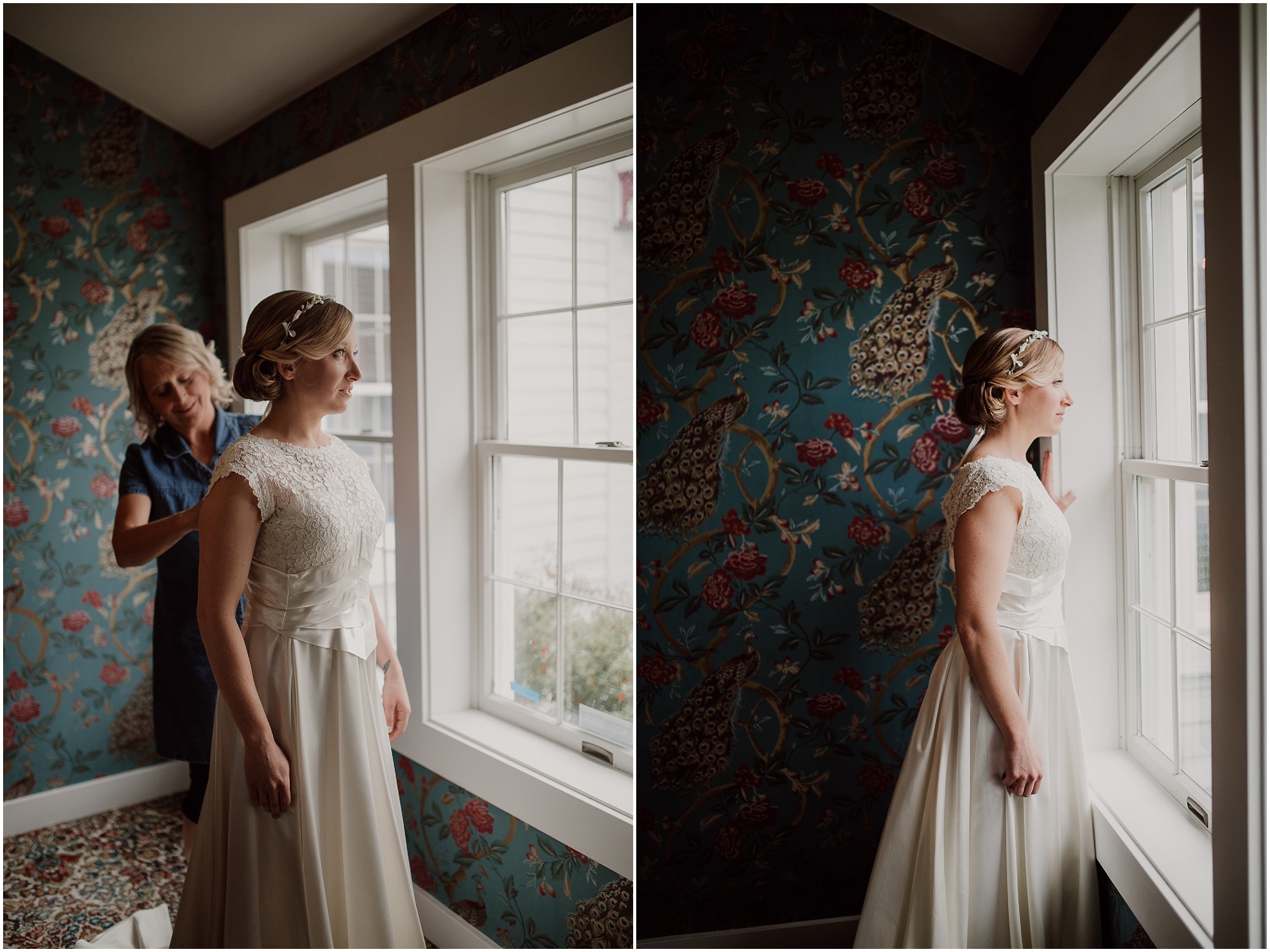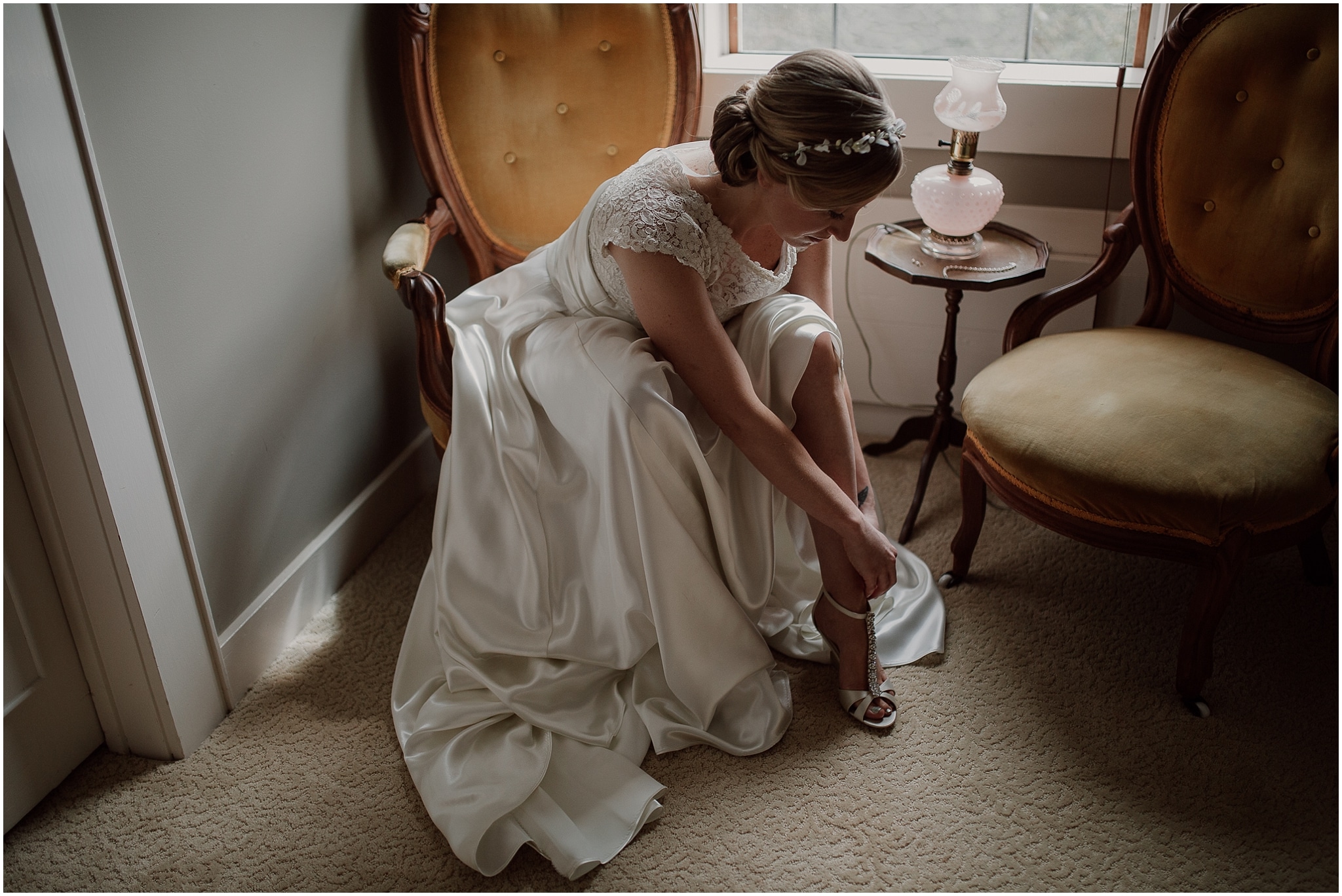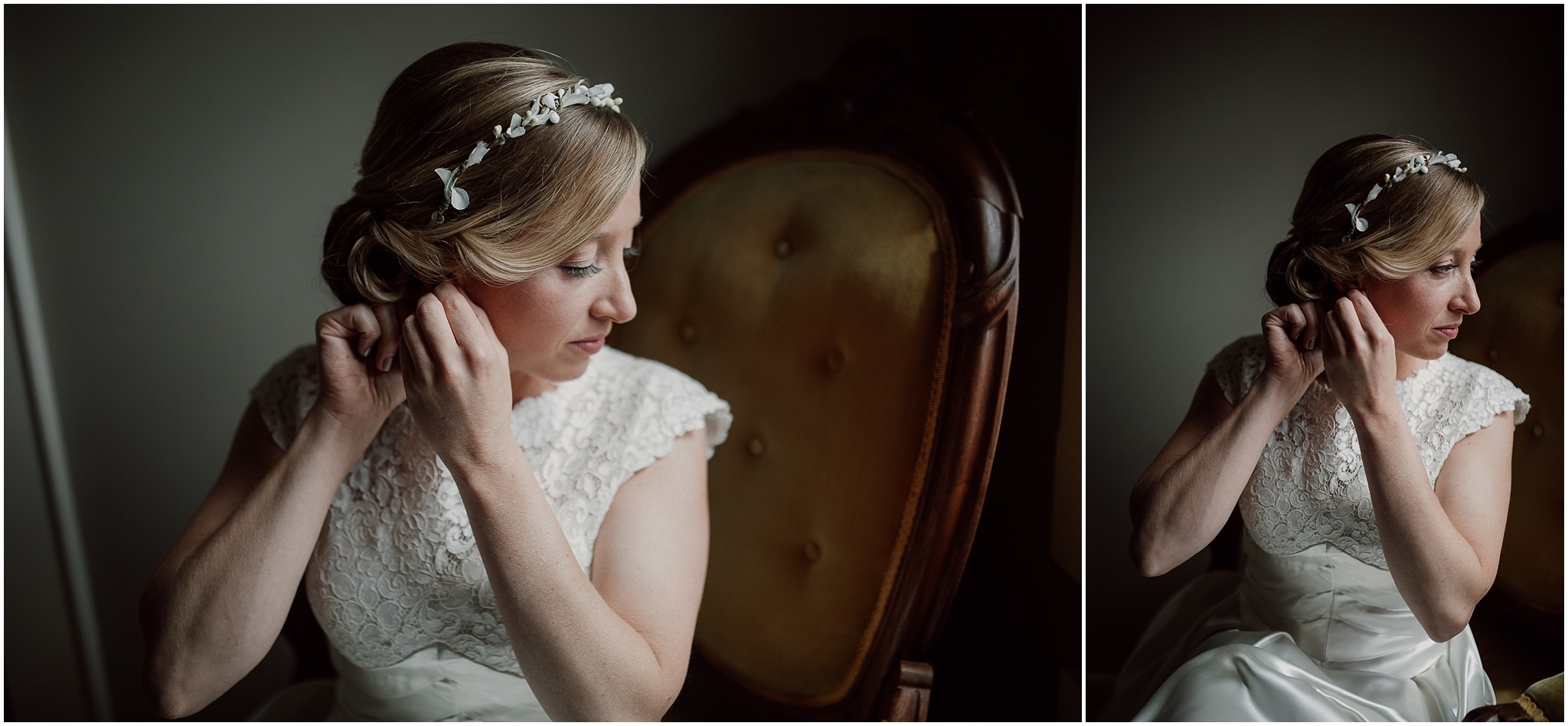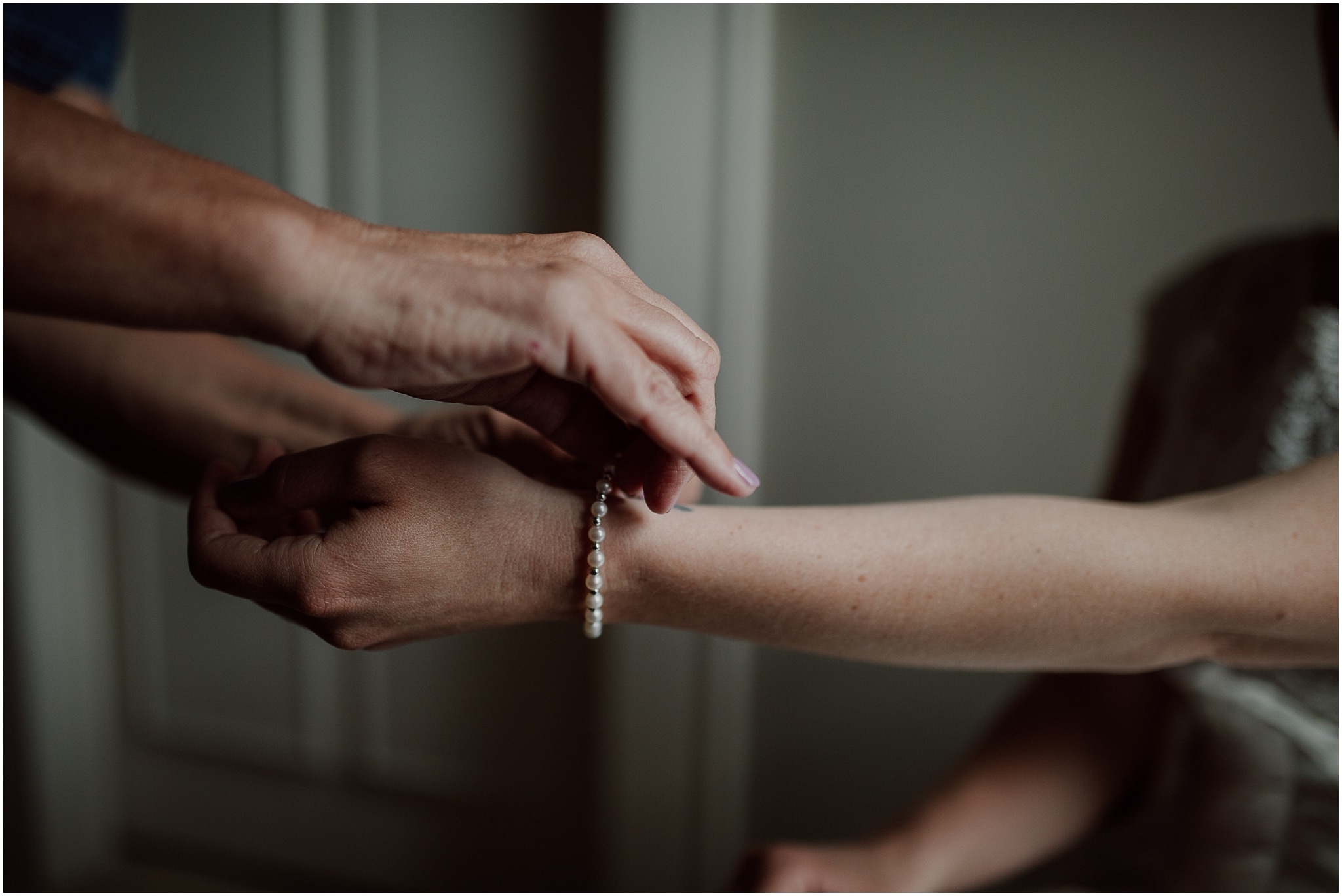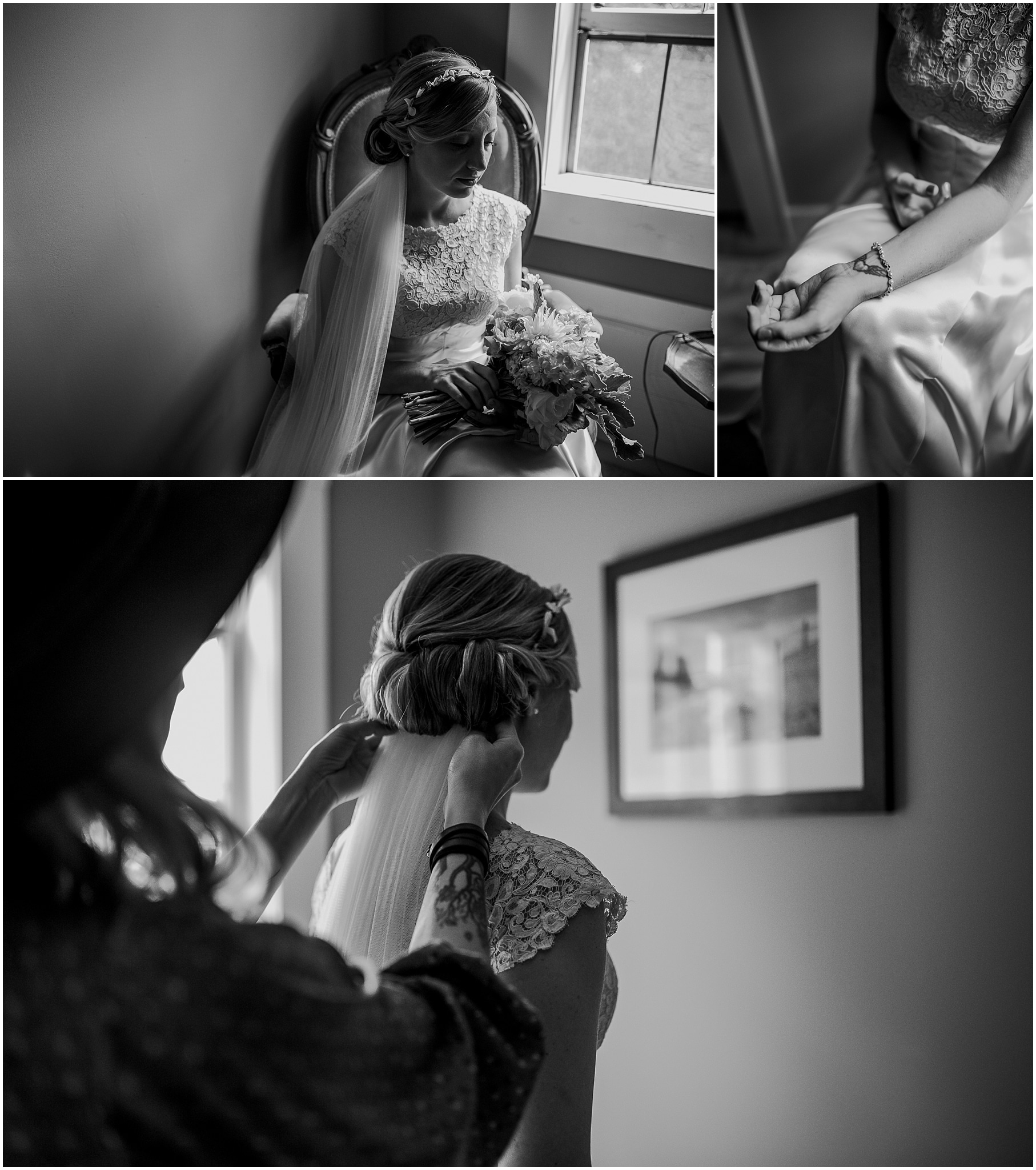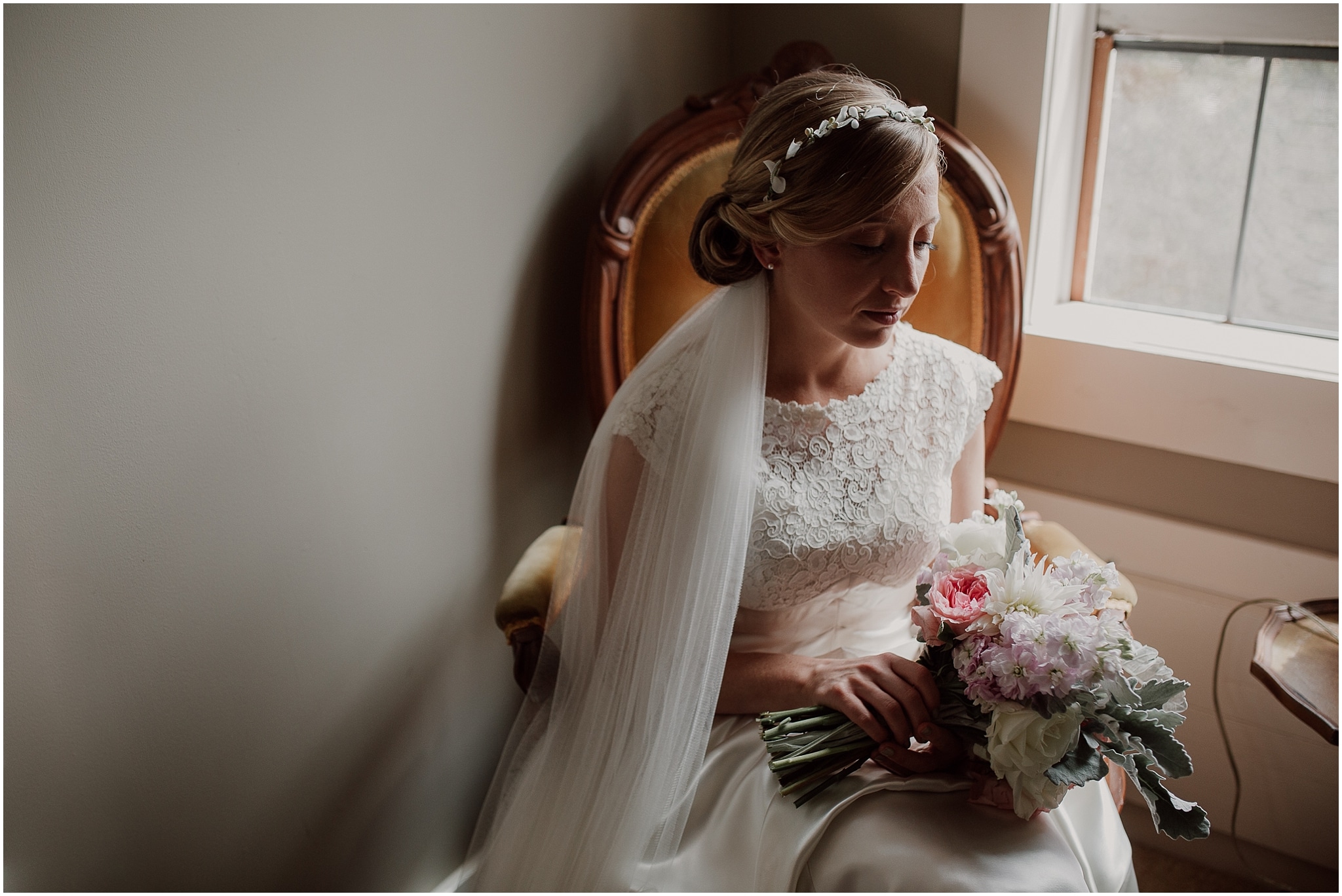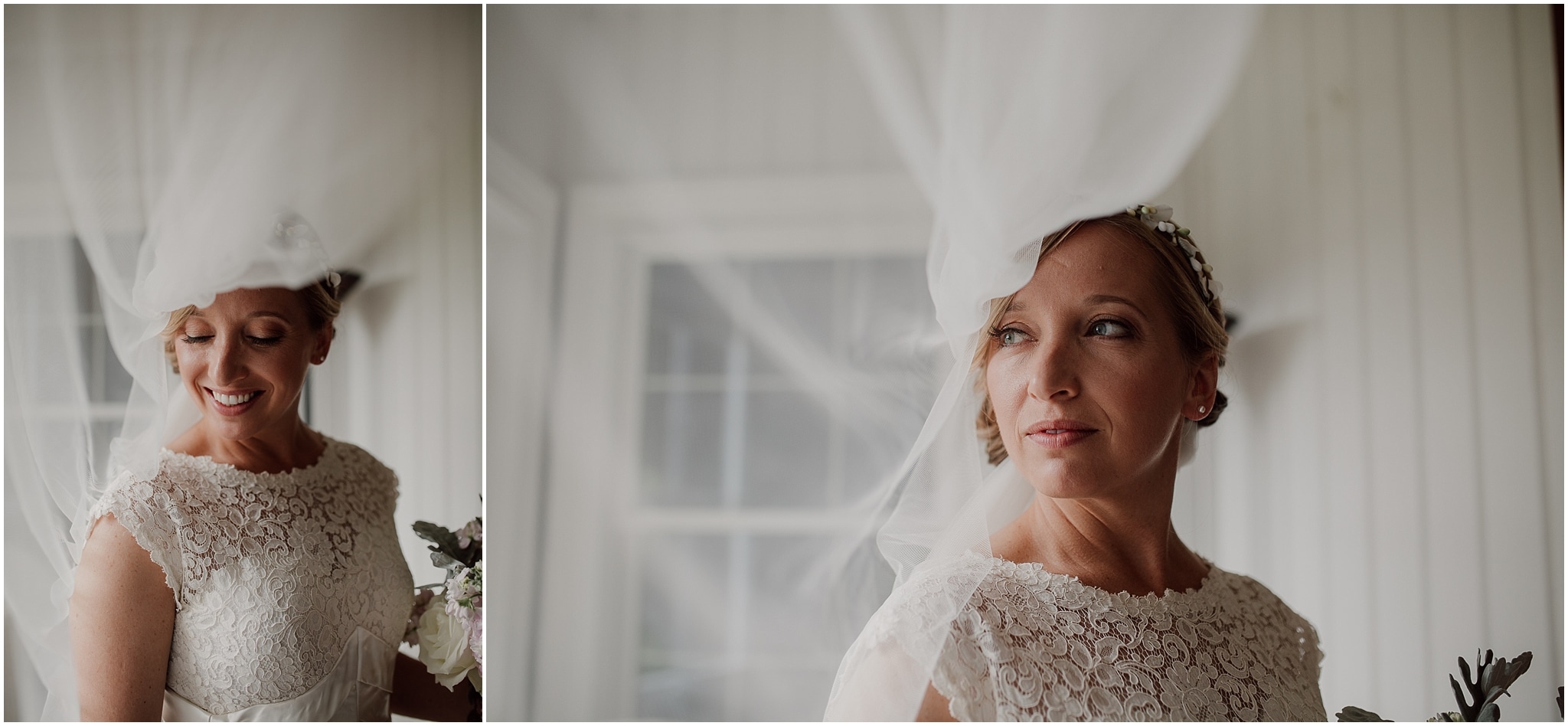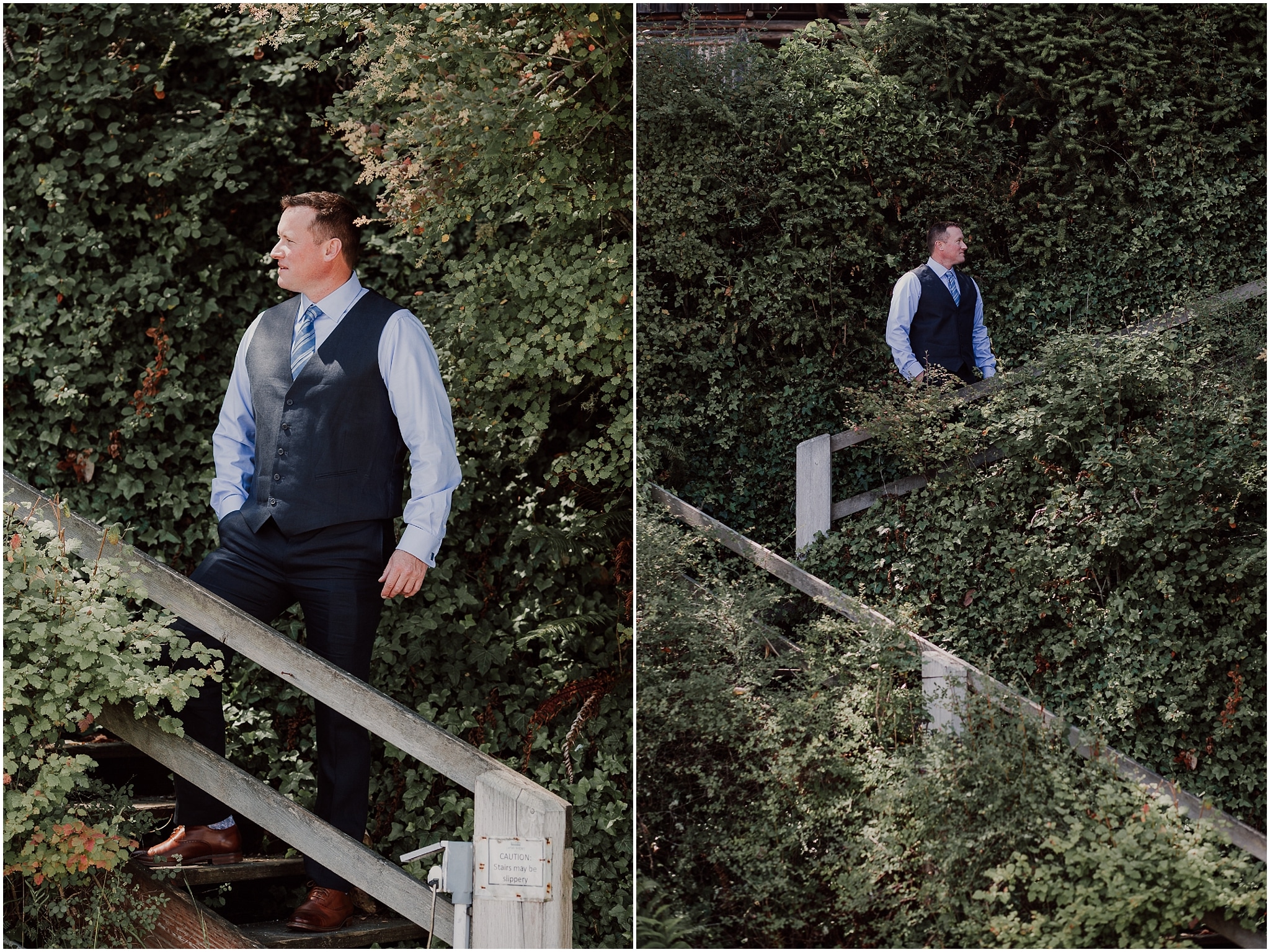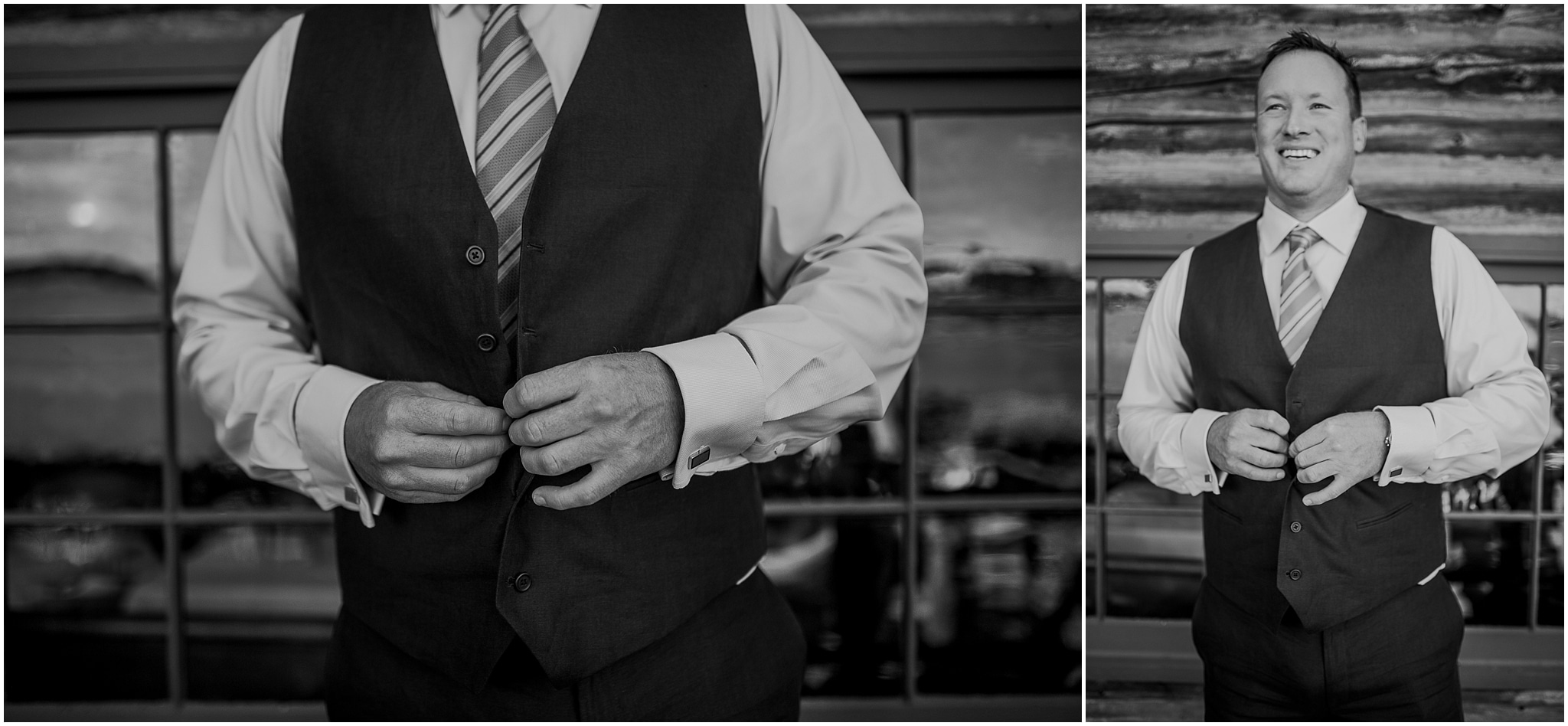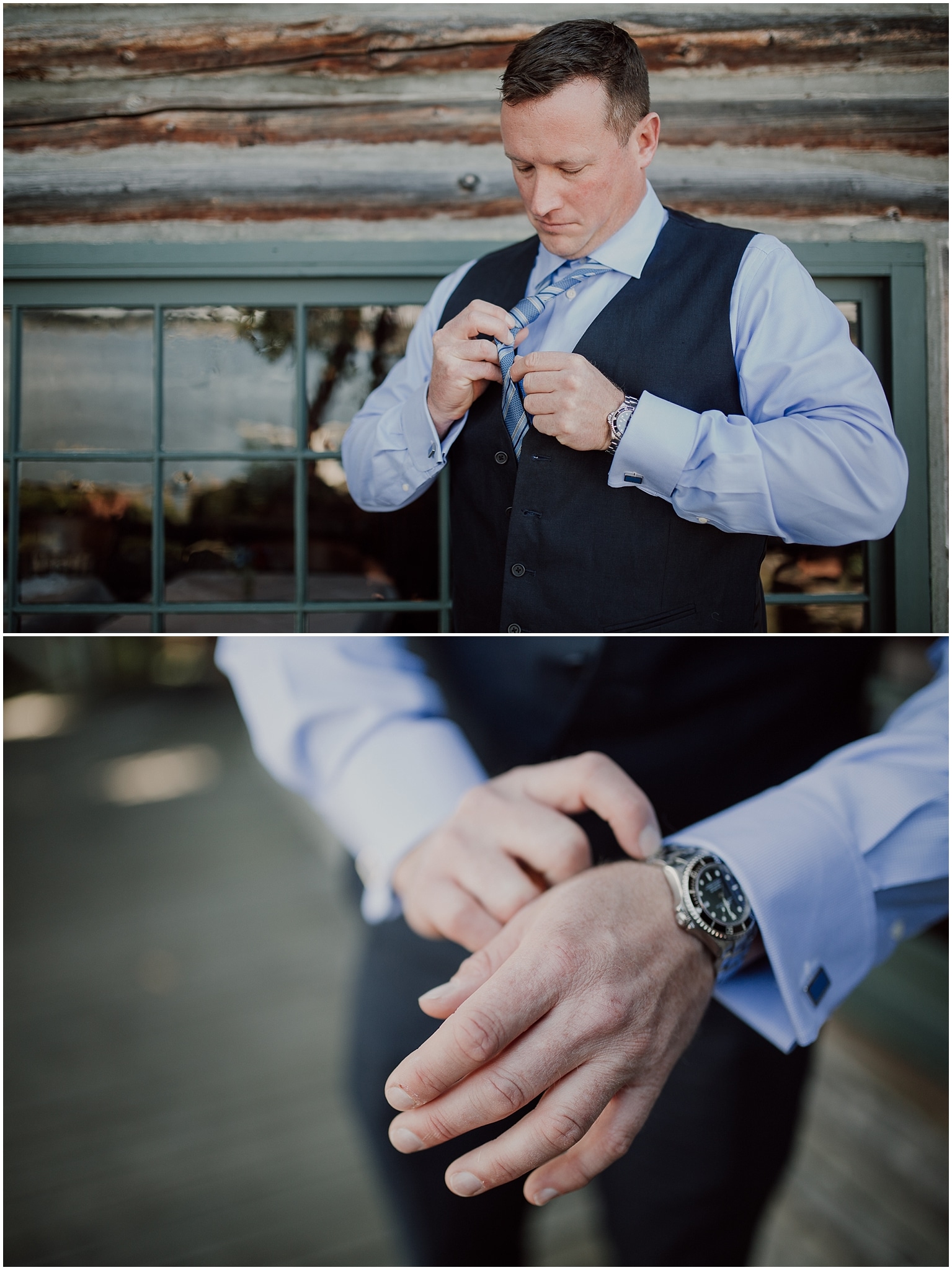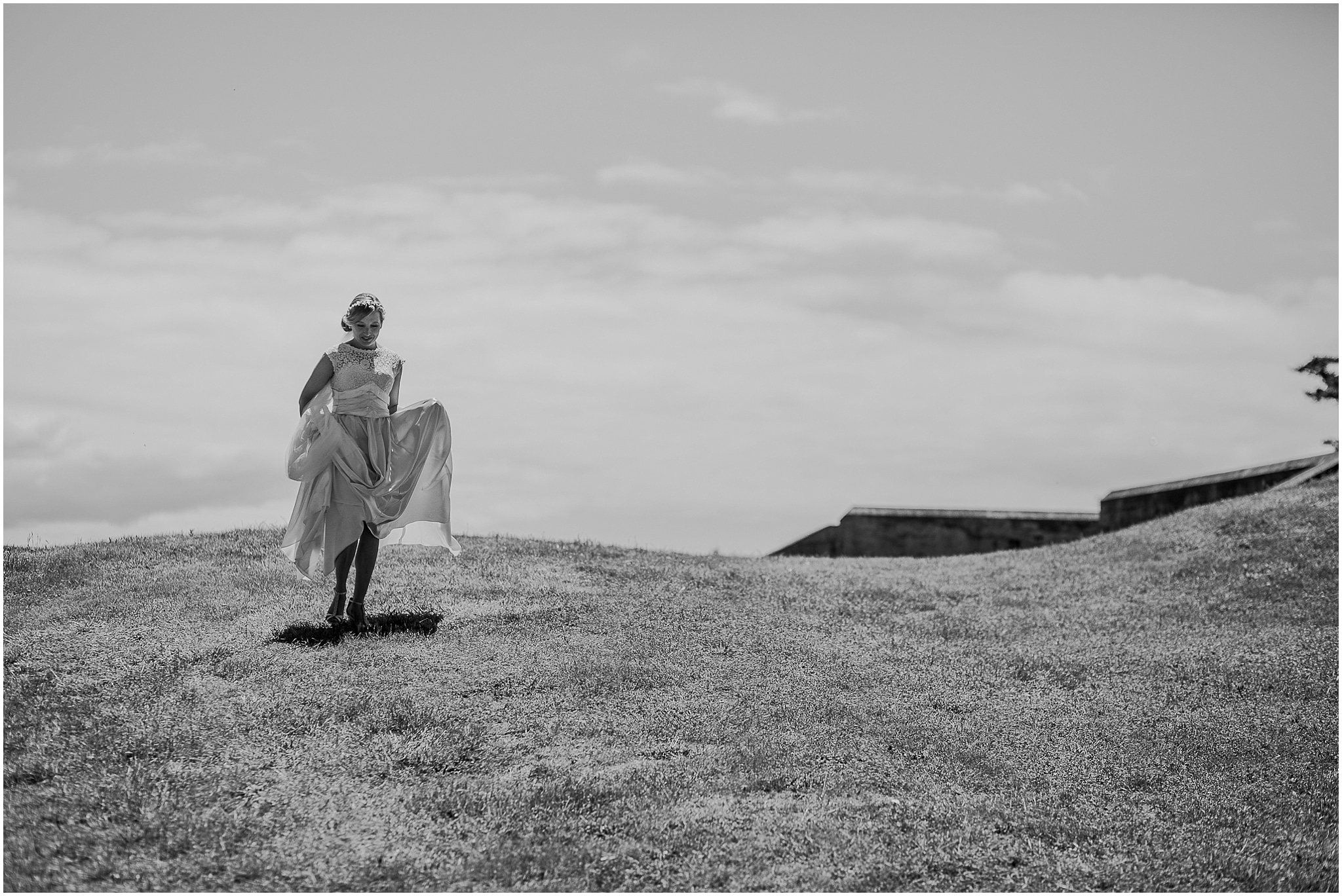 Callie and Pete had their first look at the lighthouse on the island. You could see Port Townsend in the distance just across the water. The sun was warm and there was just a small breeze that helped catch the dress when Pete twirled her about like the princess that she is.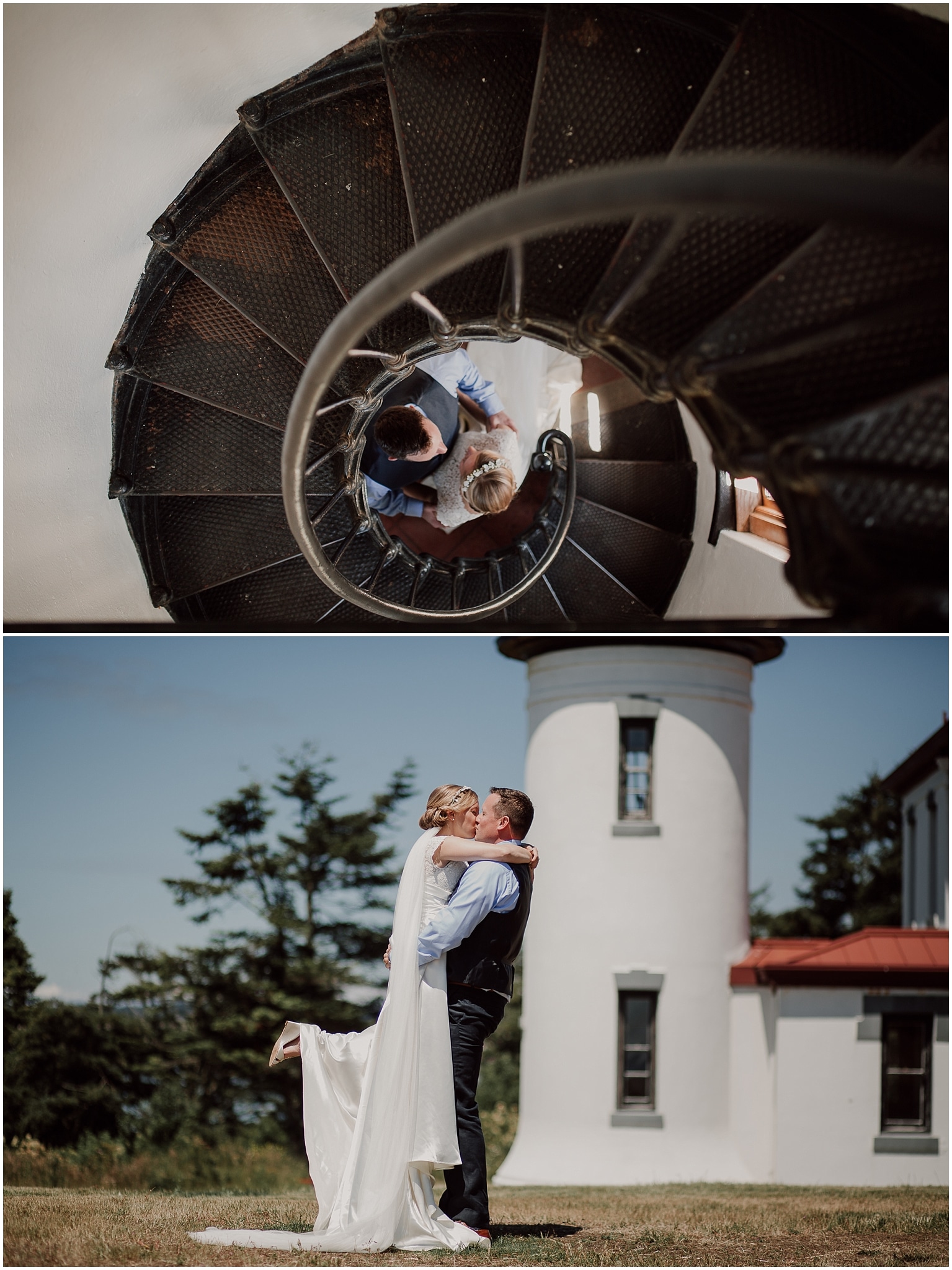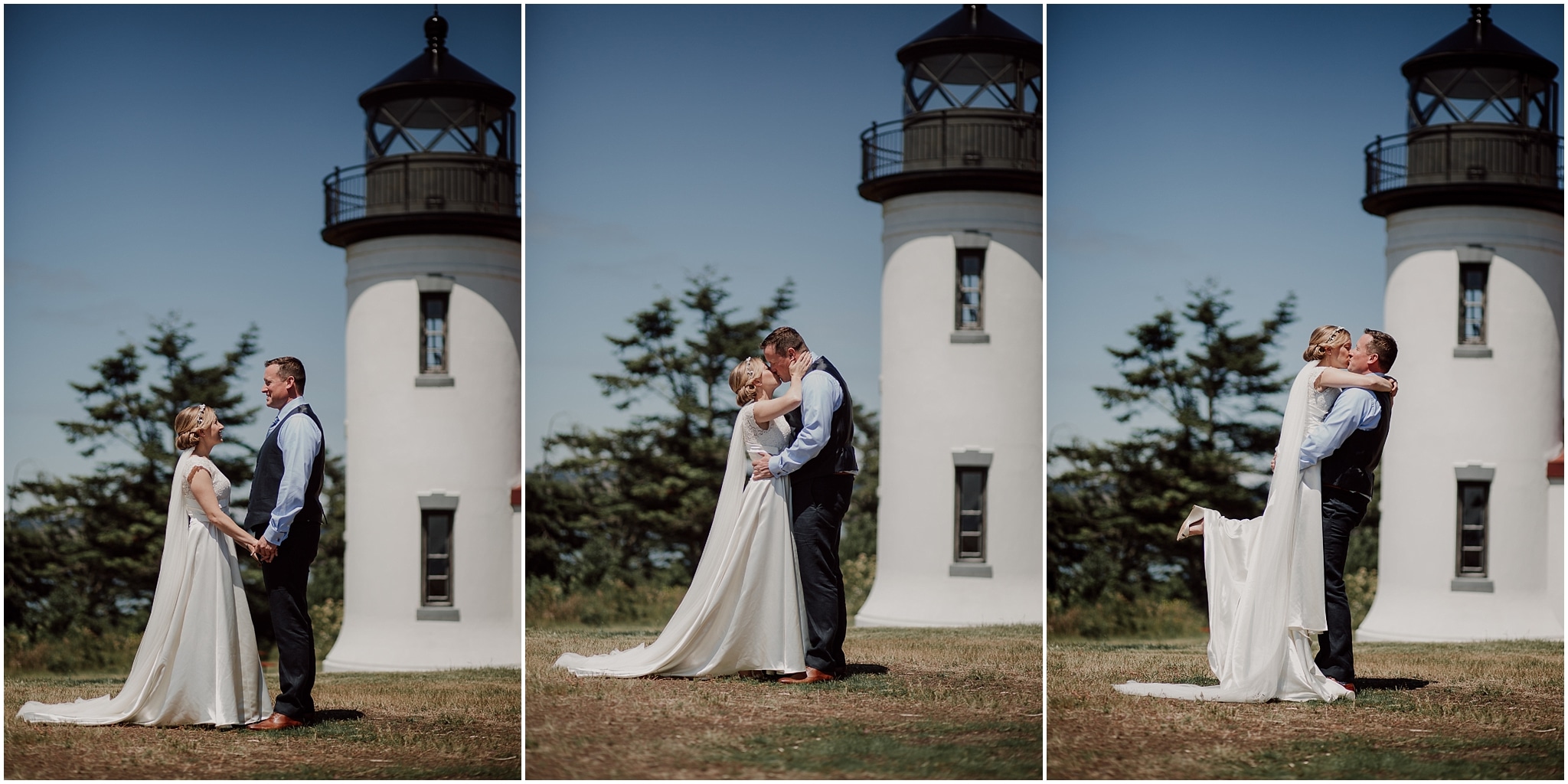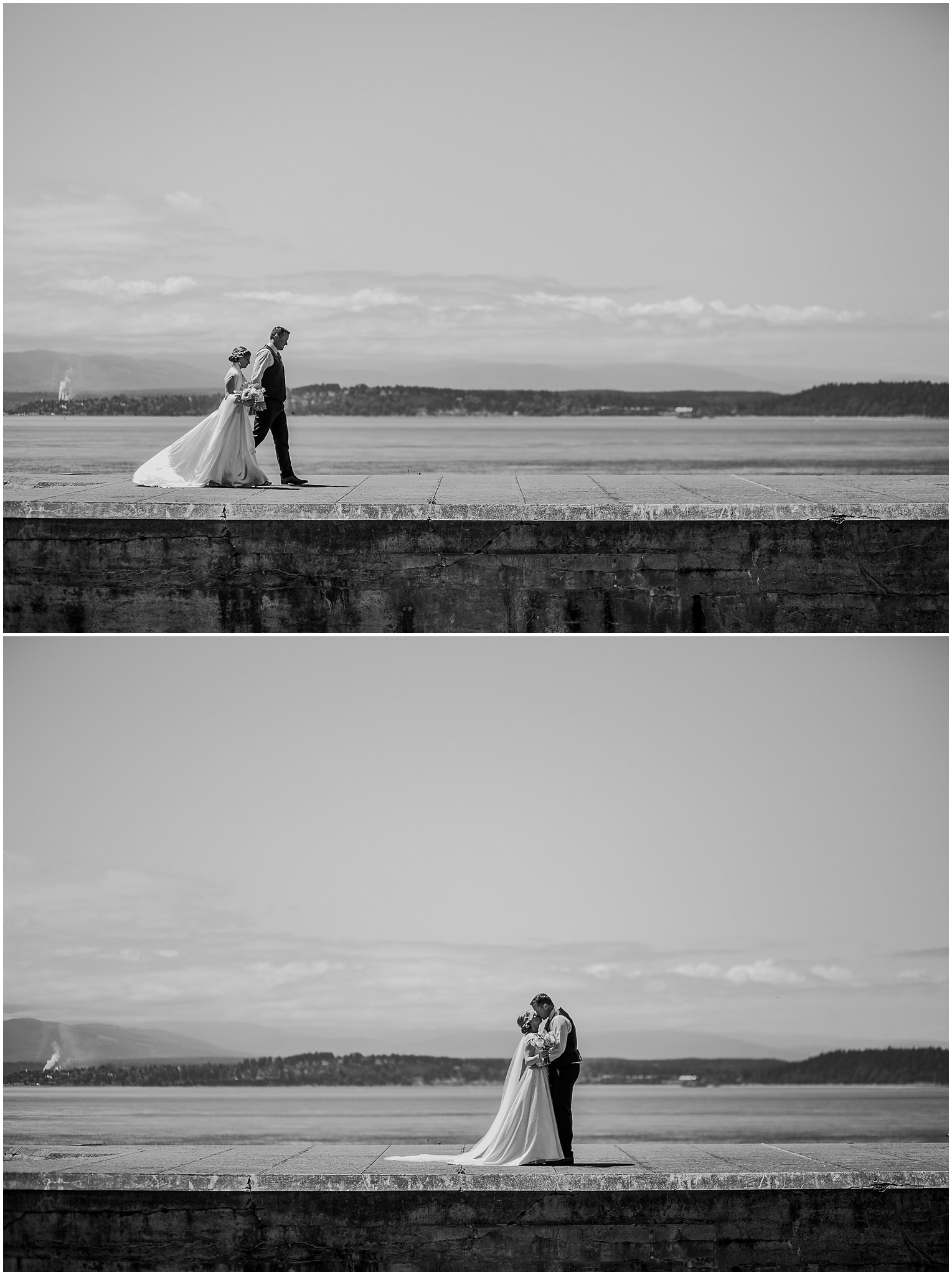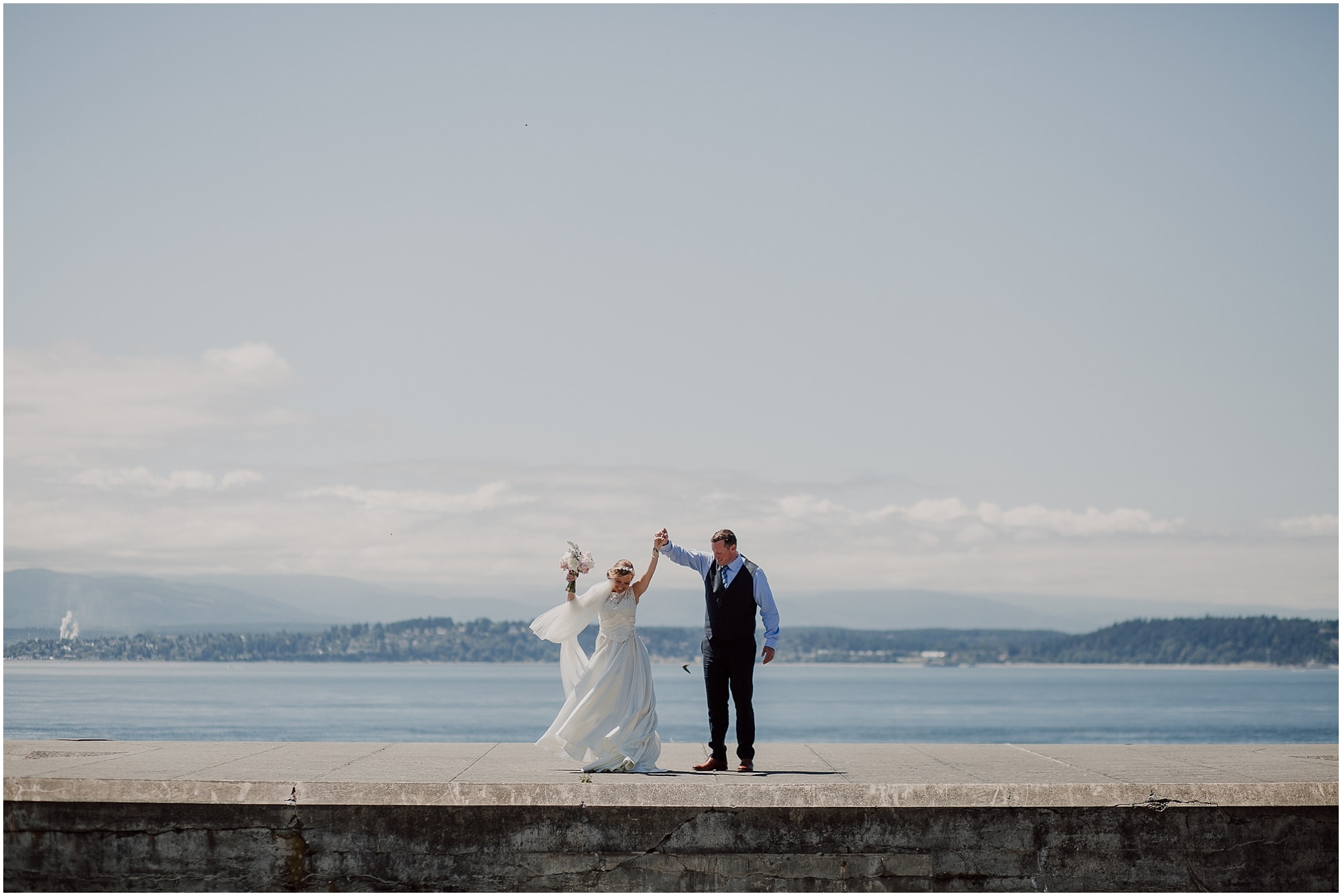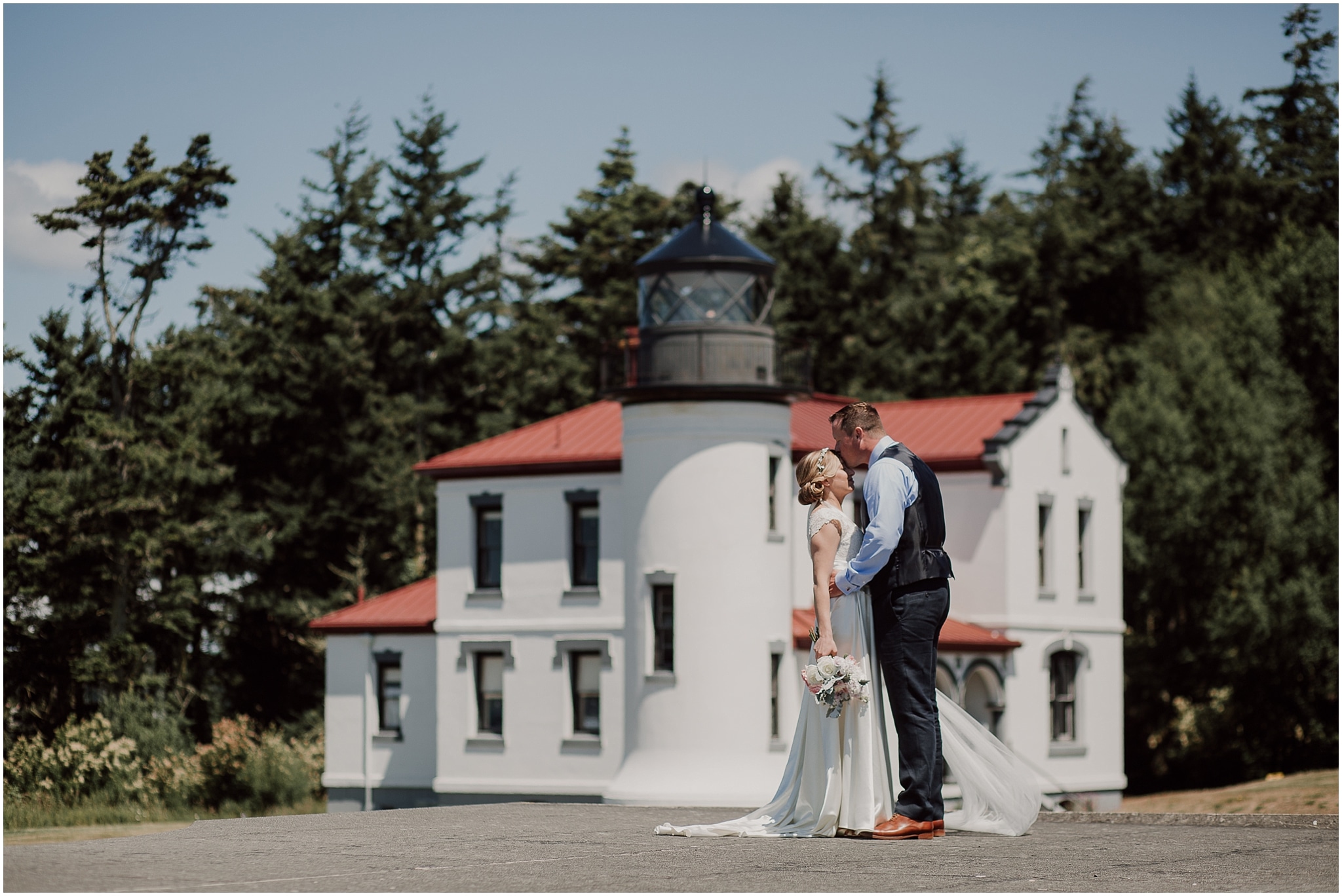 Her veil was her something borrowed from her grandmother. It was the perfect accent to continue on the vintage feel. It blew in the wind like it was a dance and I got to witness it. These moments are why I love my job so much. The following photos needed no assistance to get the glorious billowing.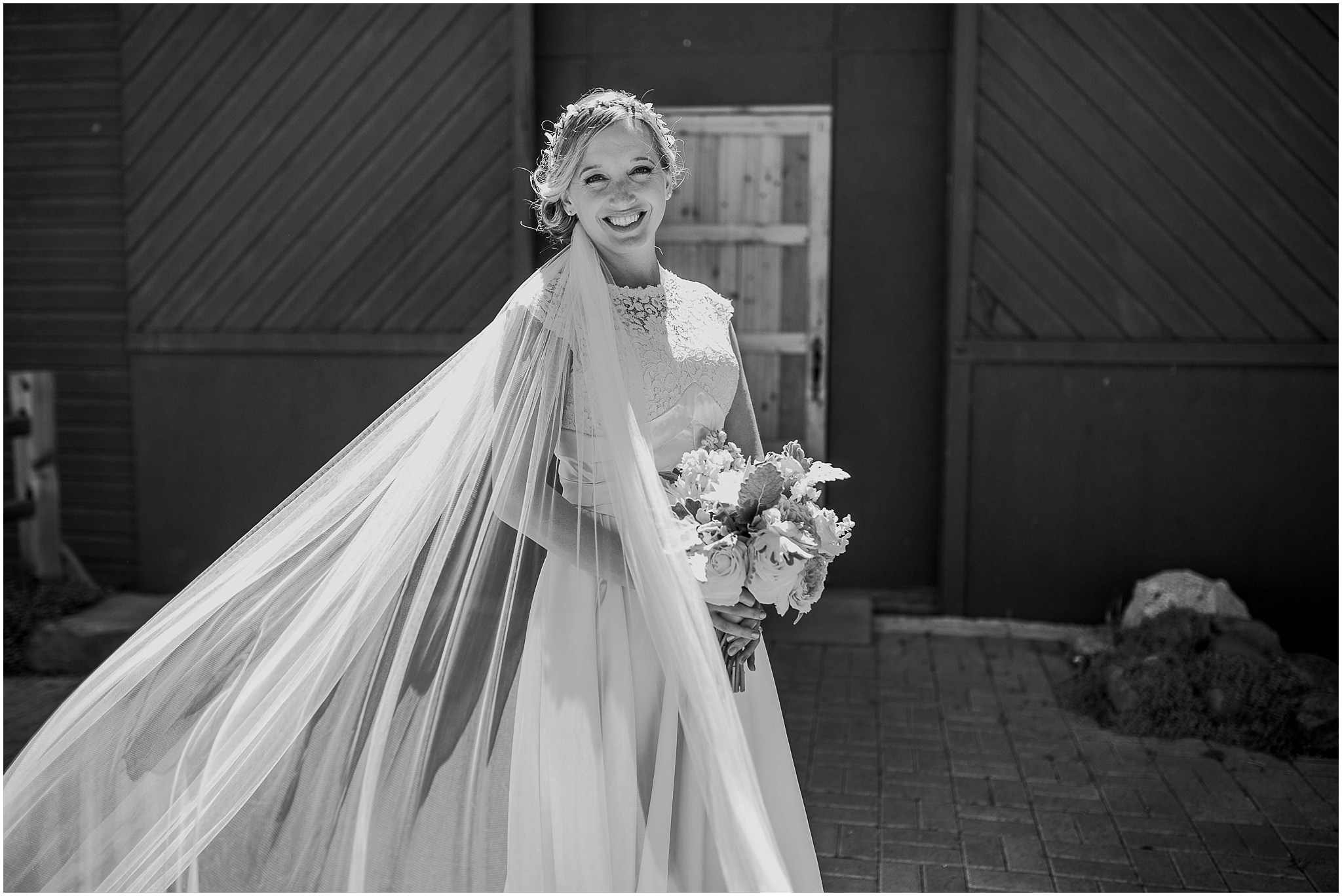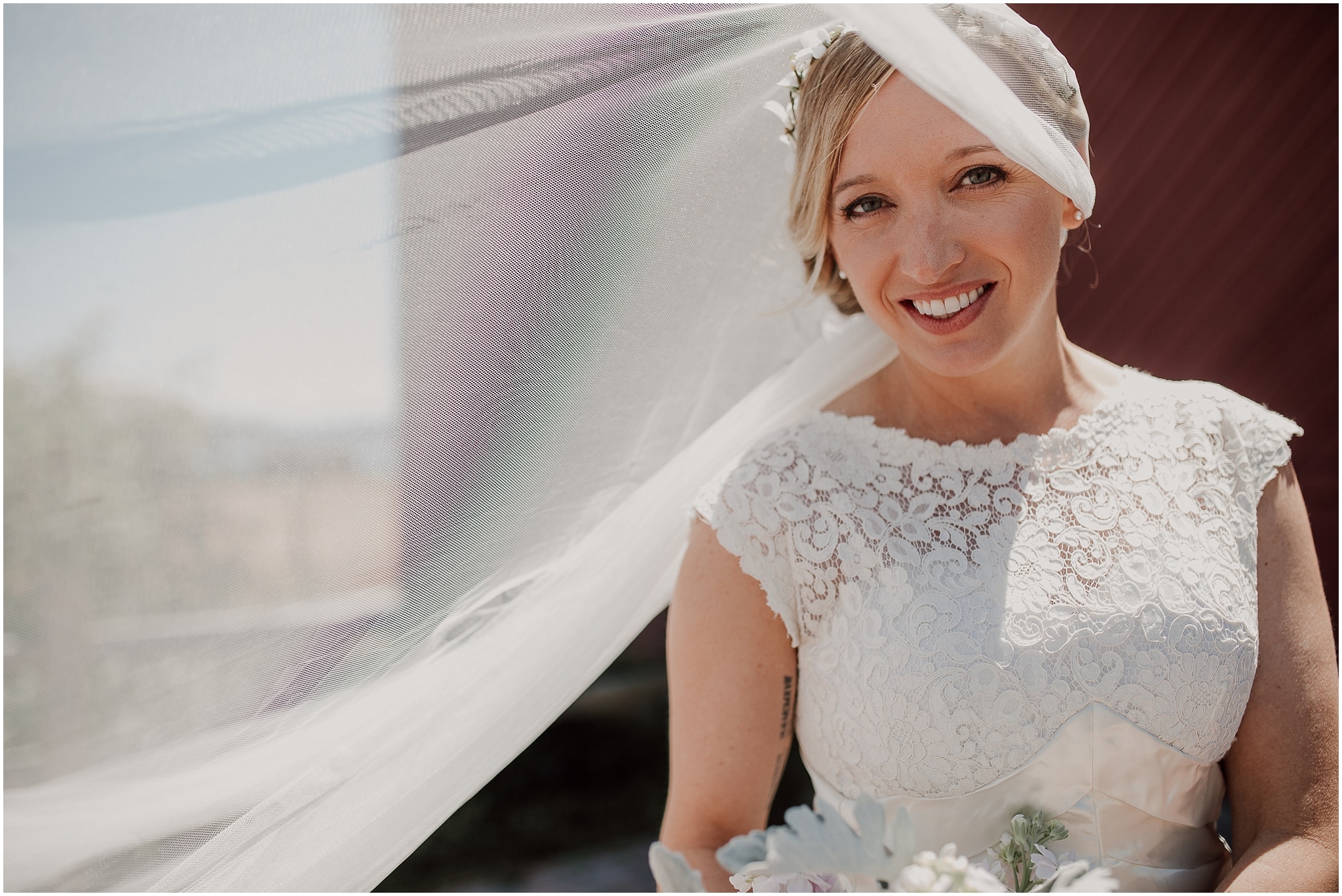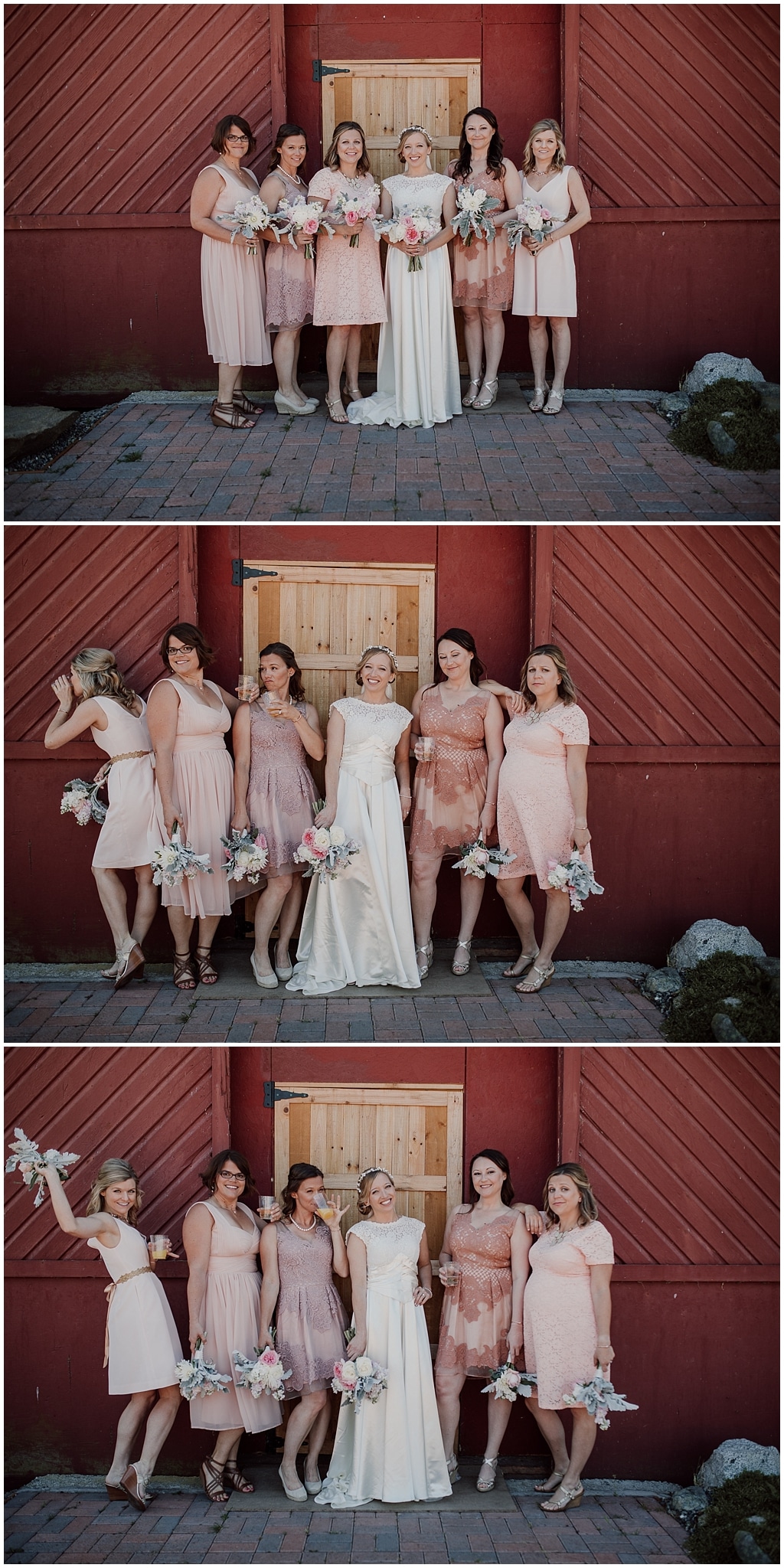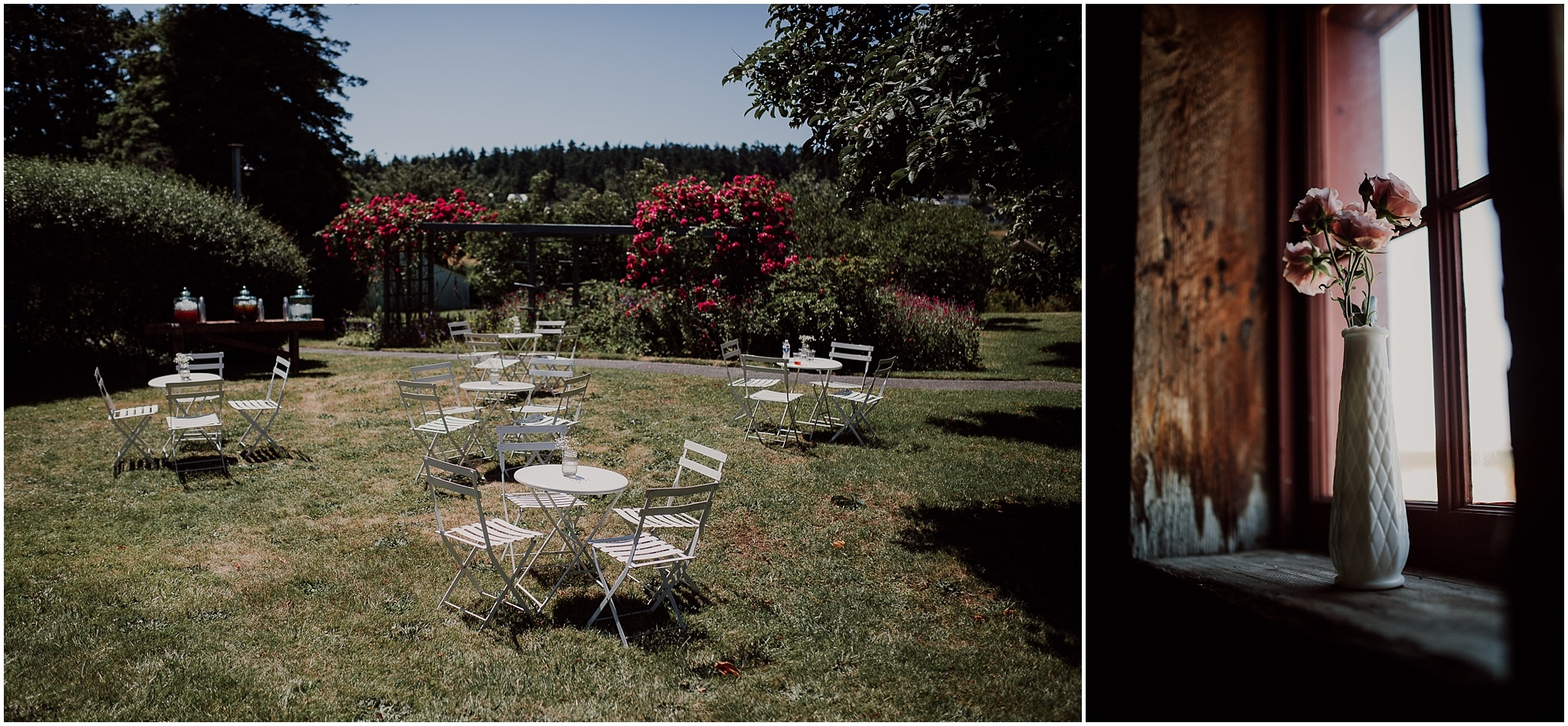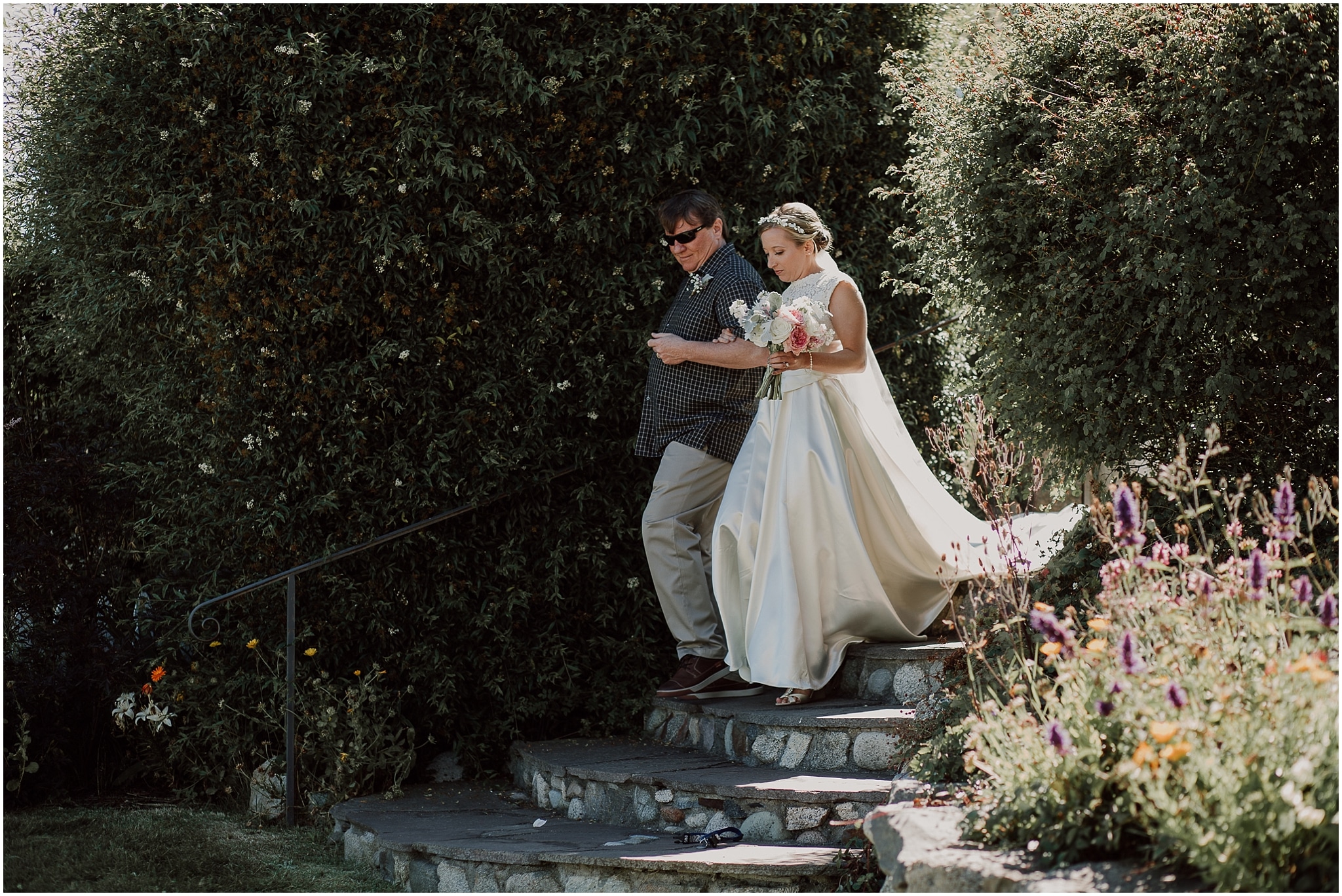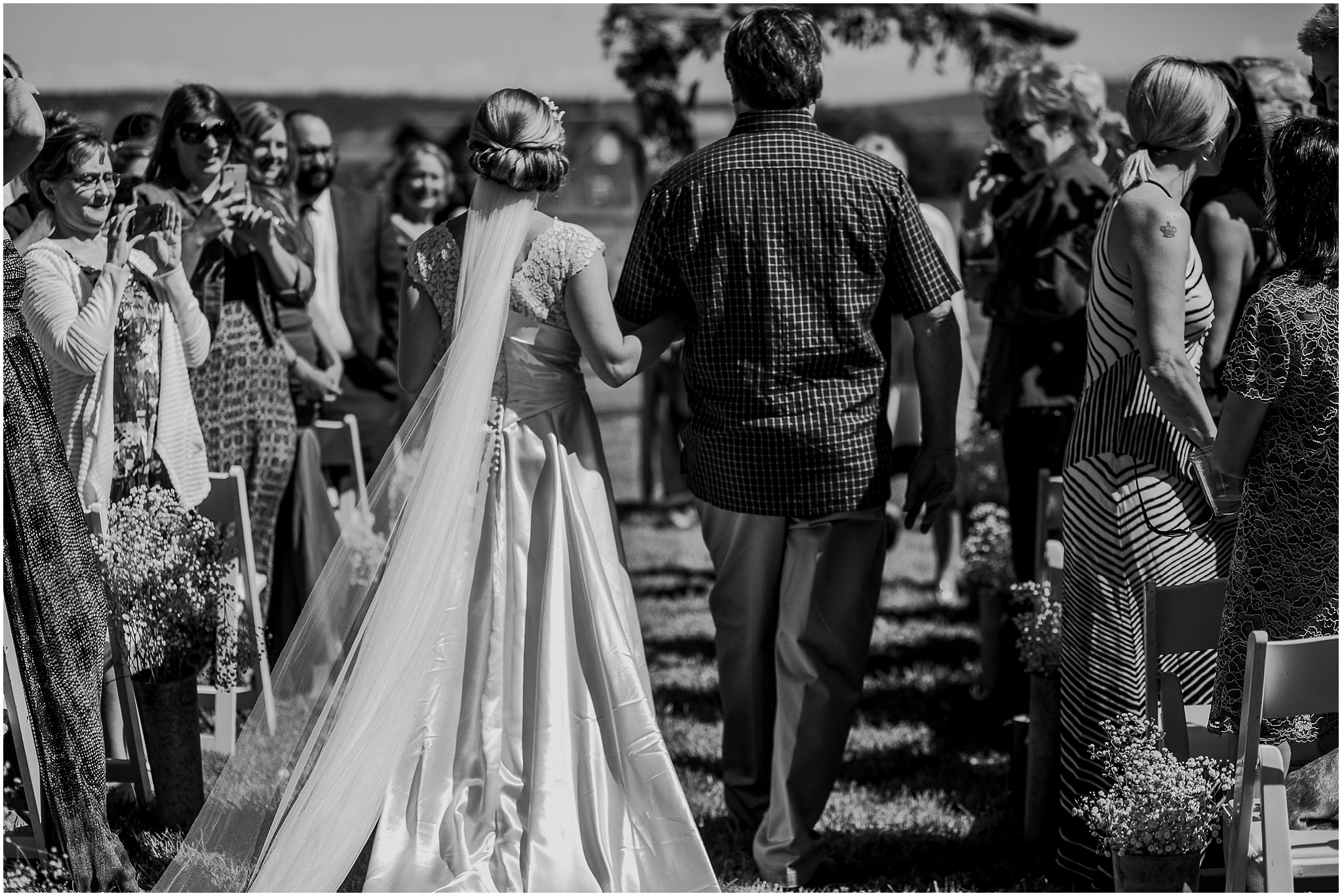 Callie's pooch decided to be the center of attention during the ceremony. Being as I am also a dog lover it was the most adorable moment. He wanted to make sure mom knew he was there too as they became a family of 3.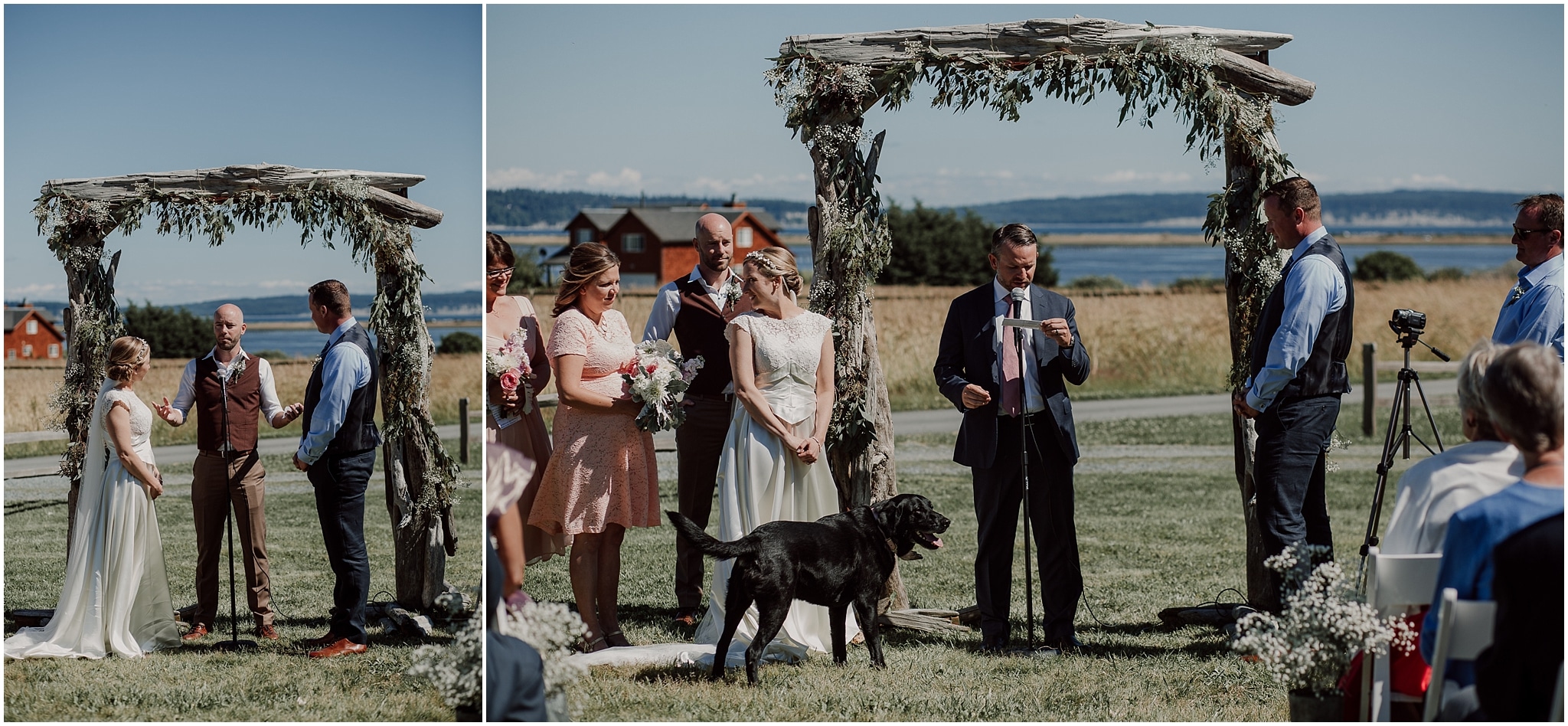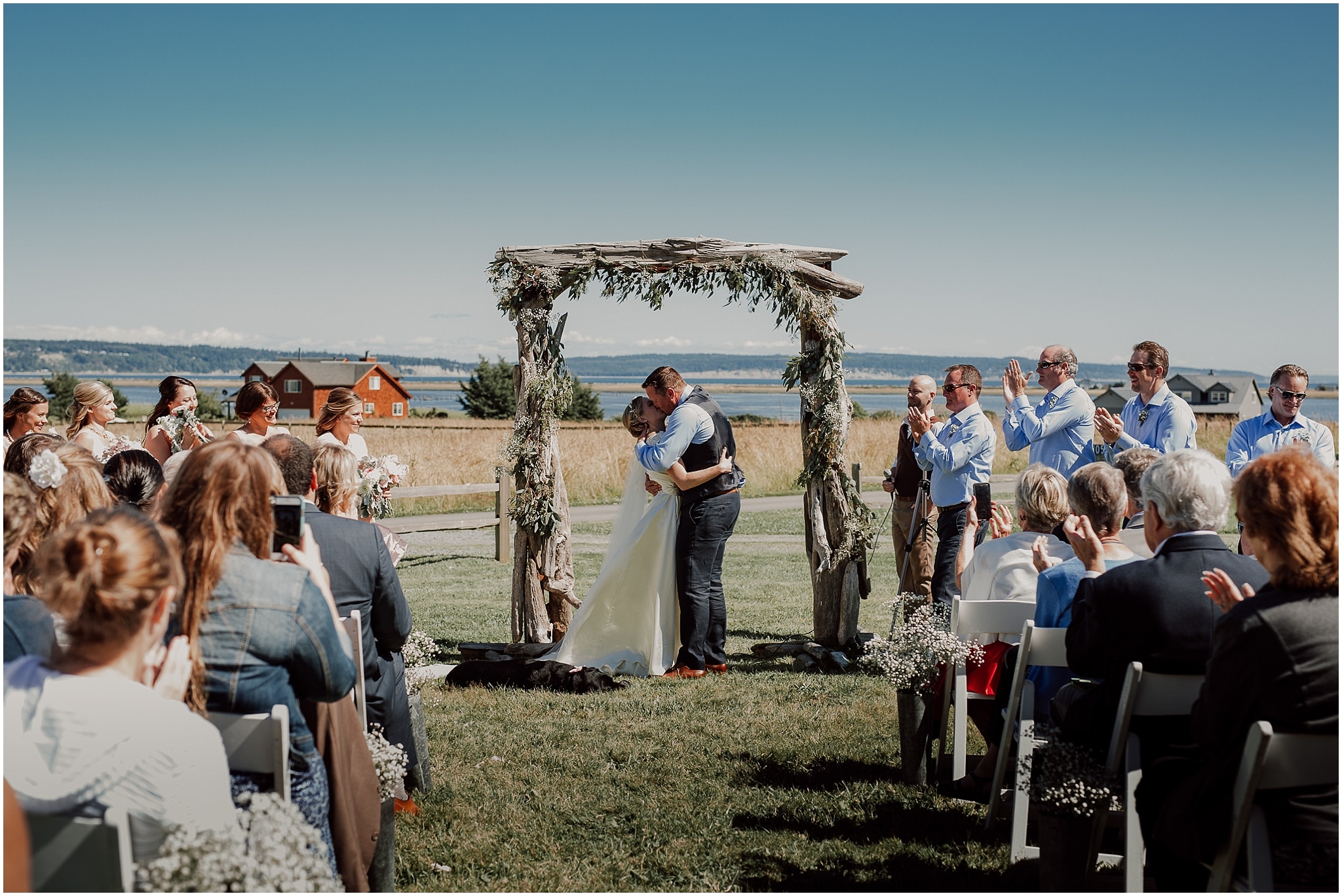 Pete is a big guy. Like, damn he should be a football player. So it was a perfect moment after their kiss when he picked up Callie in joyful celebration!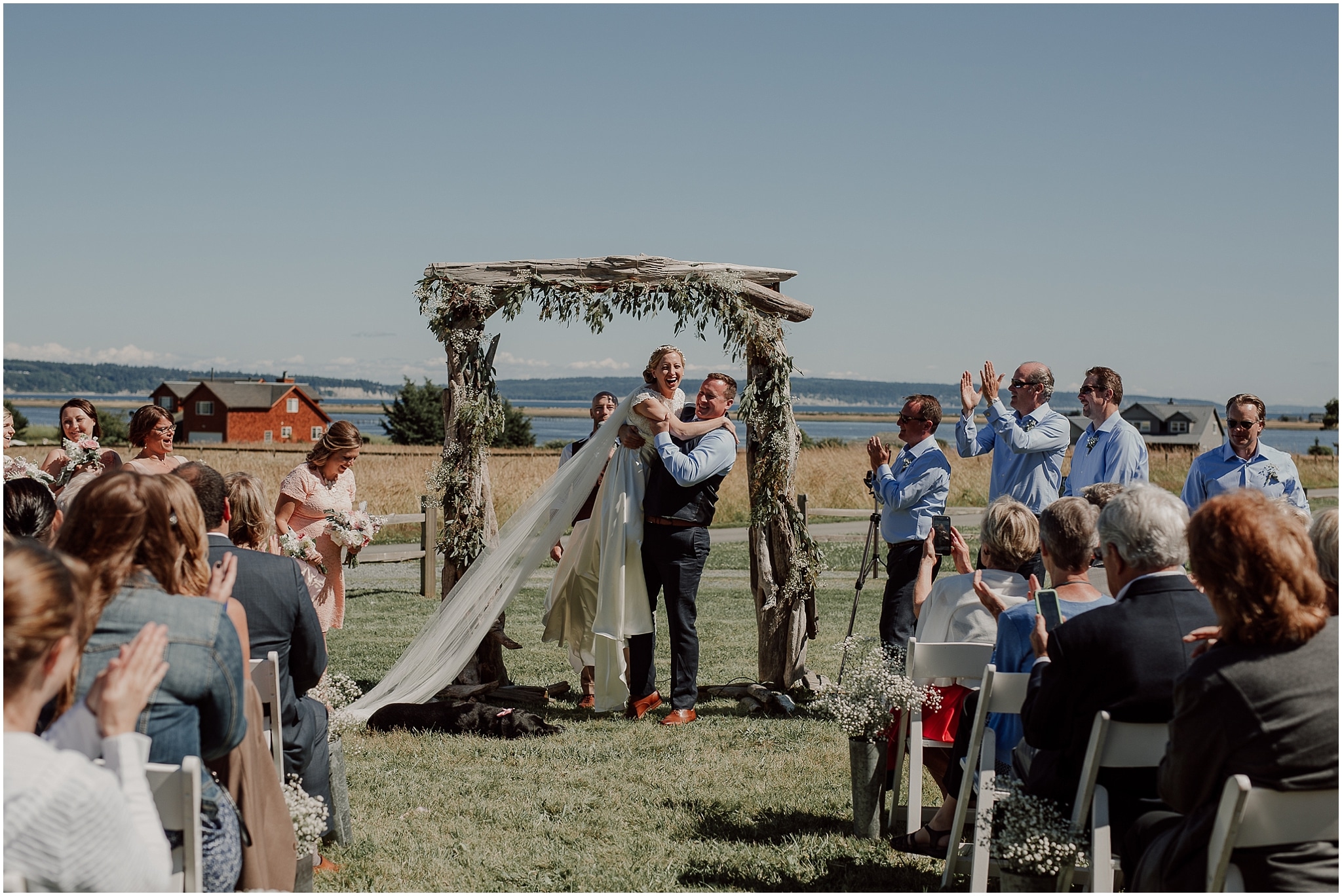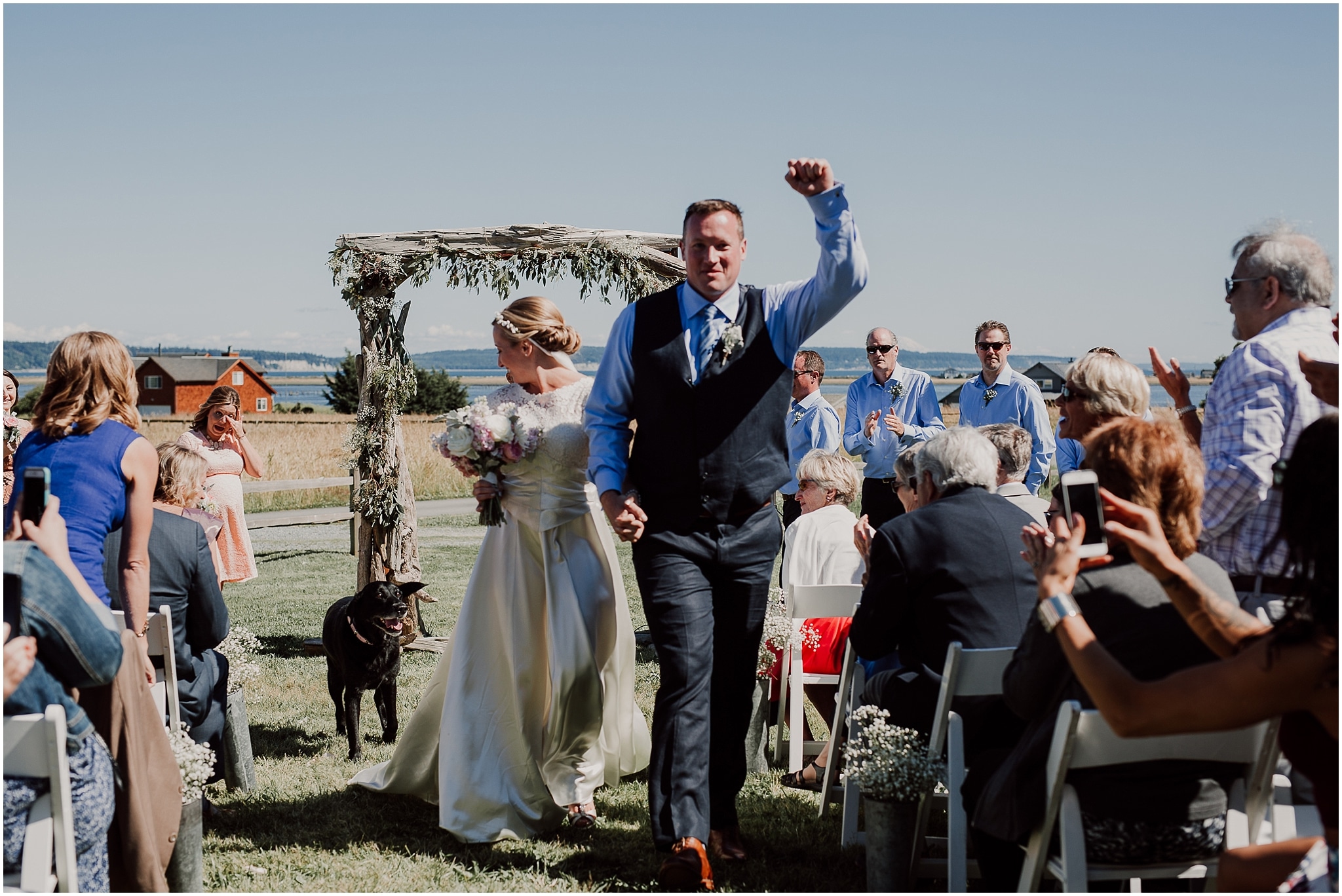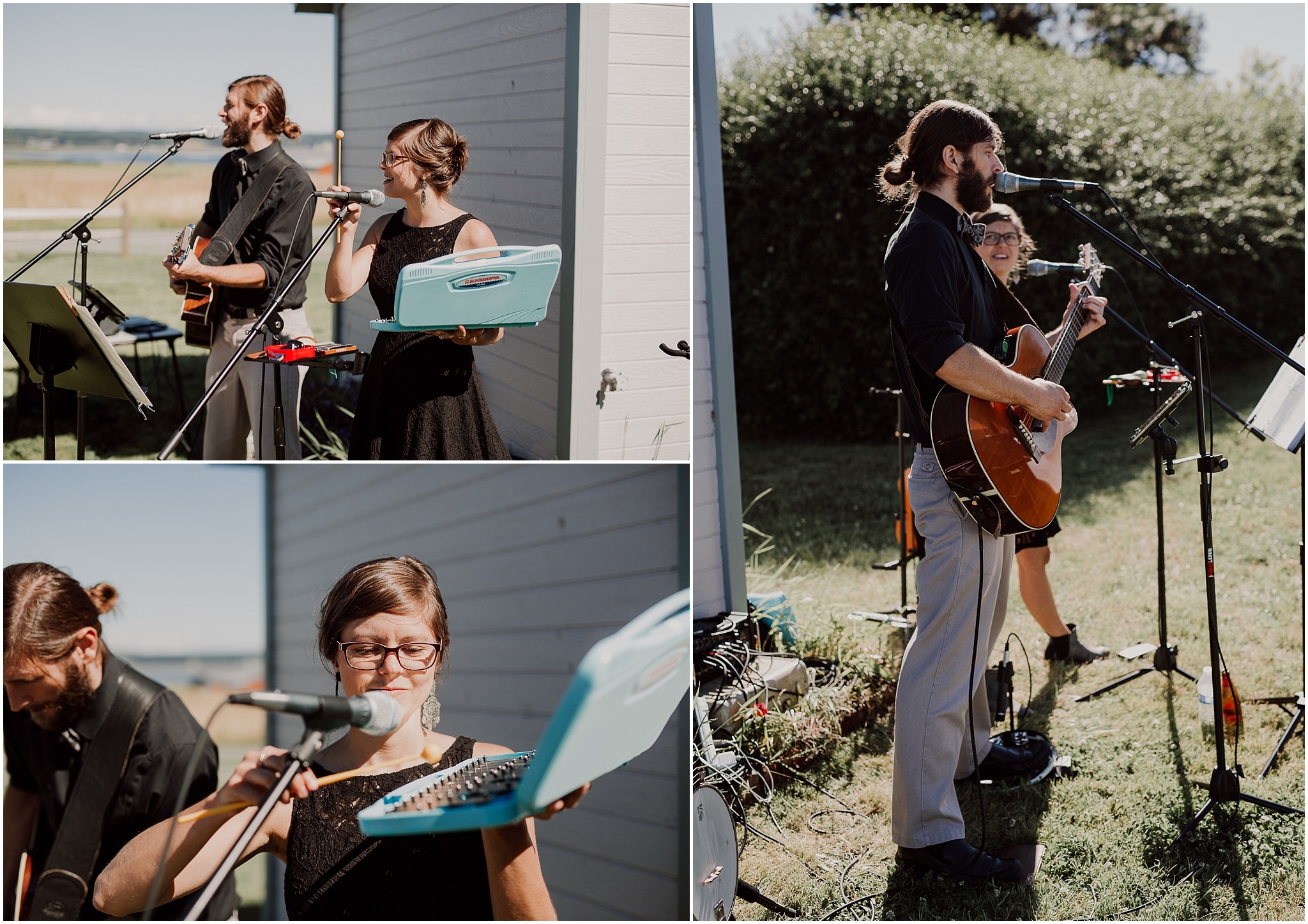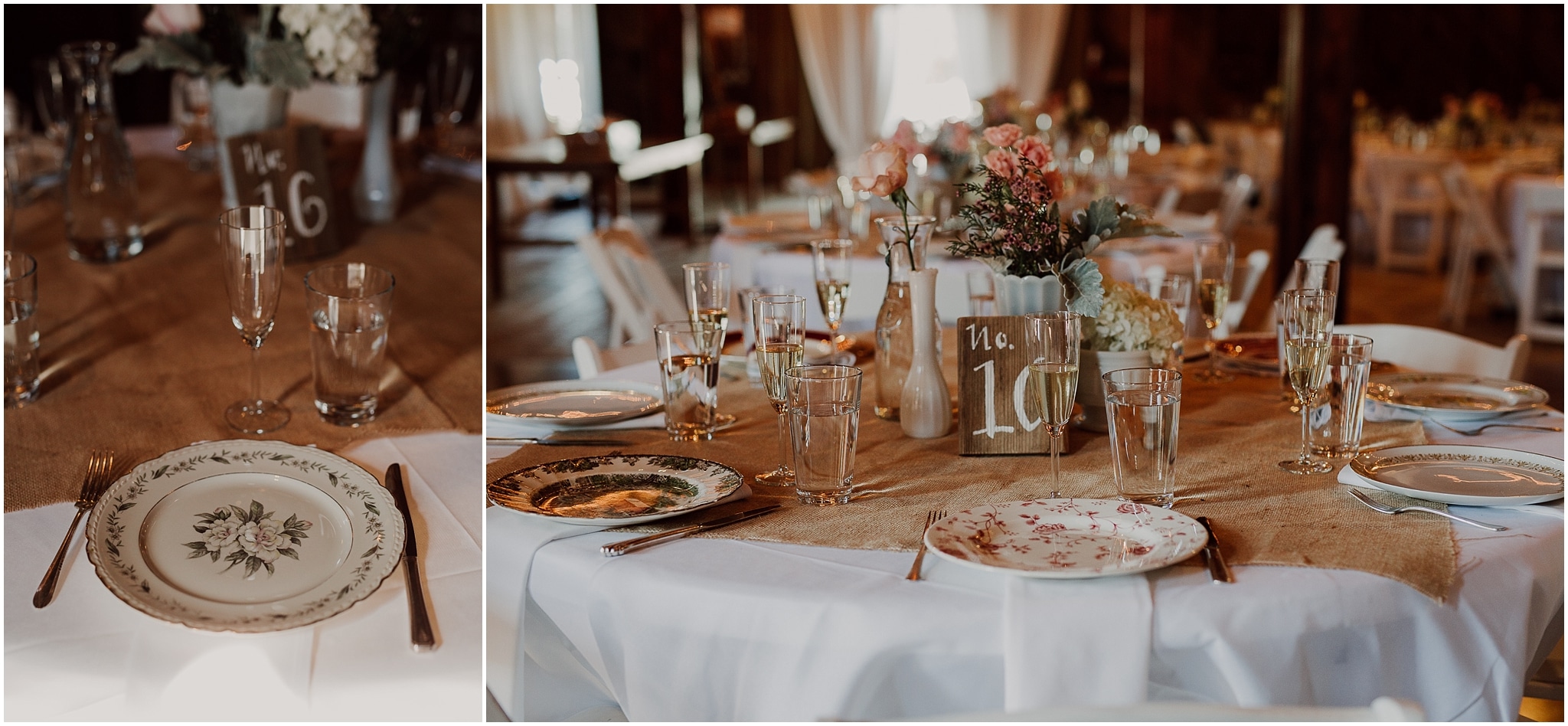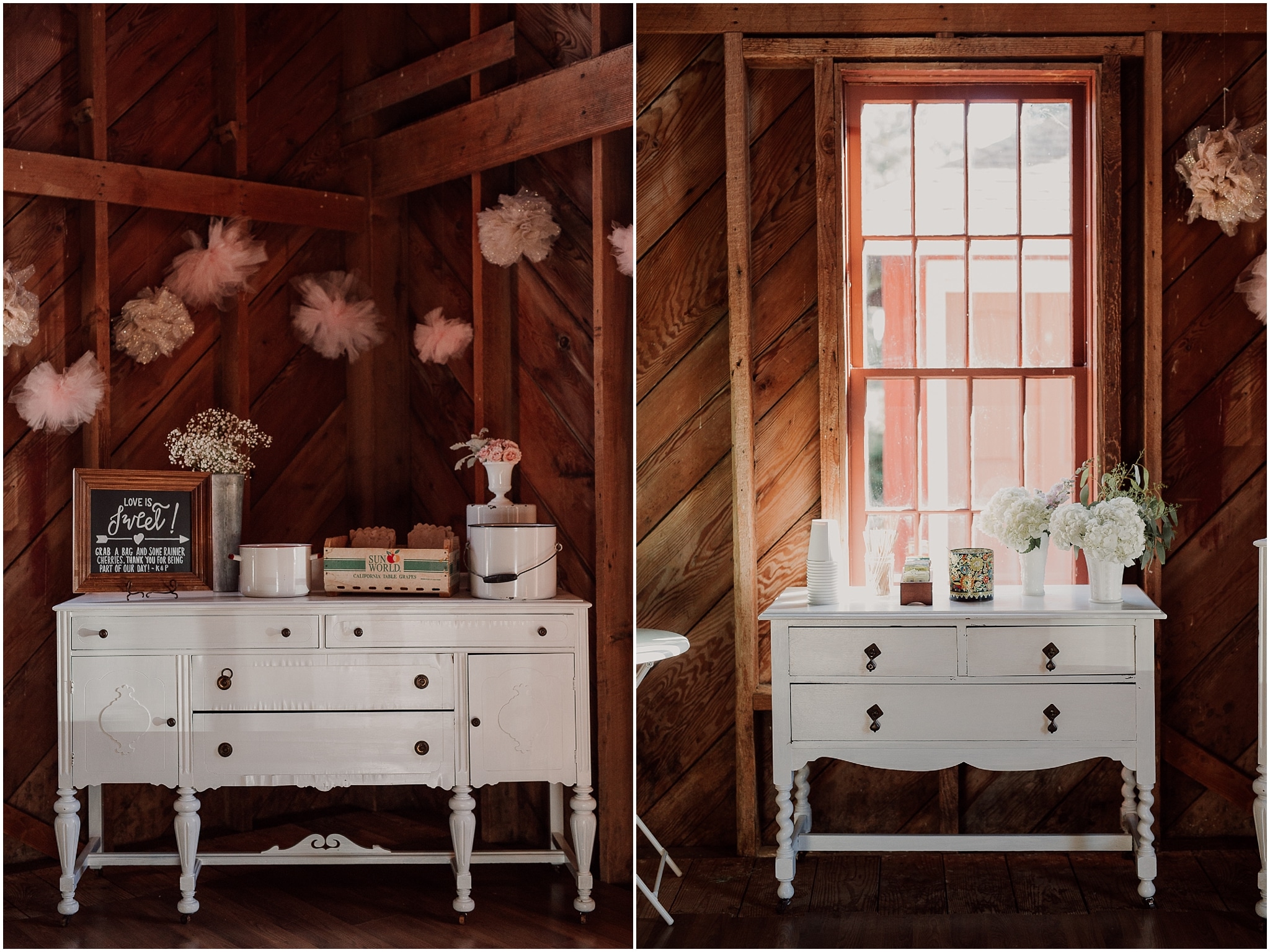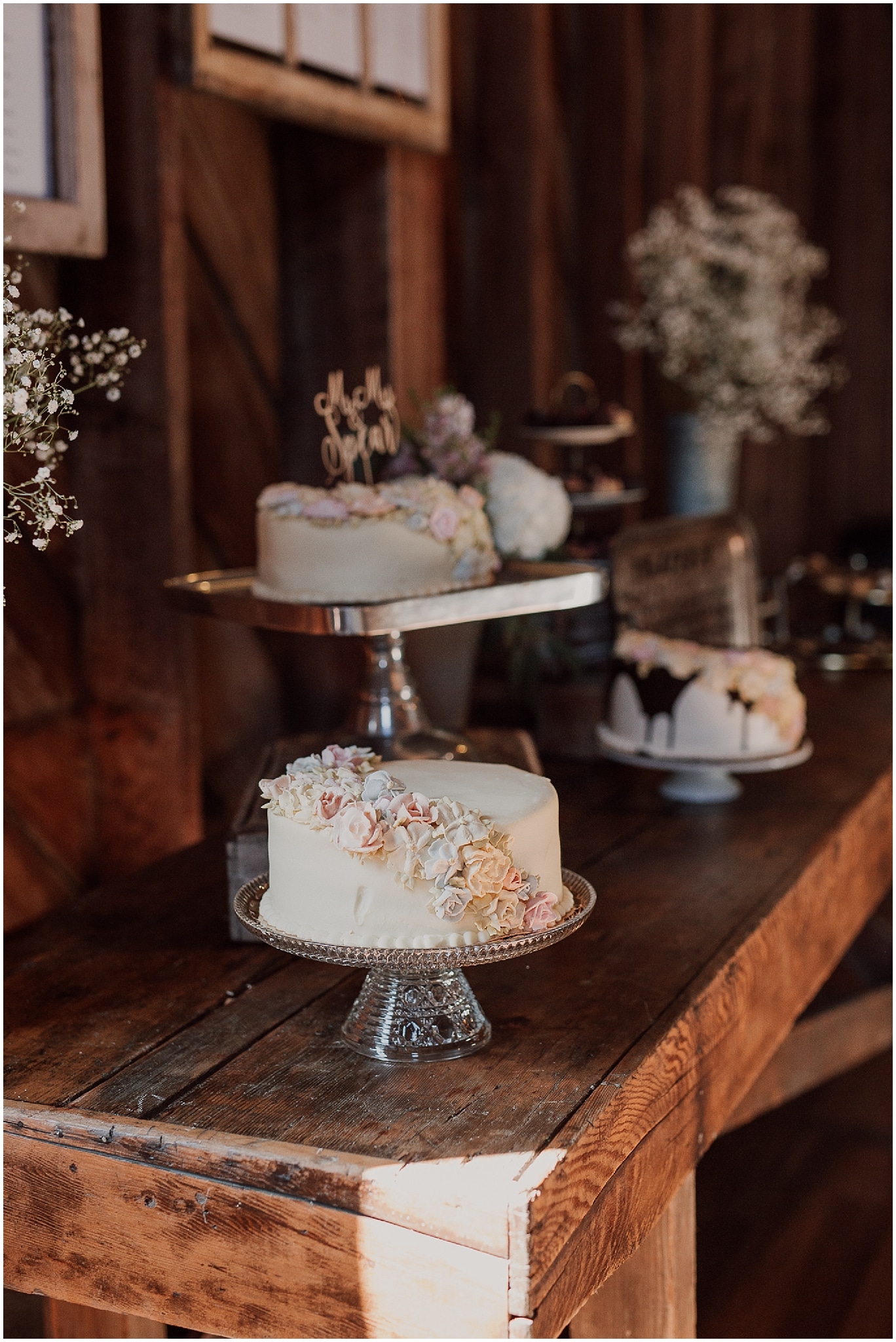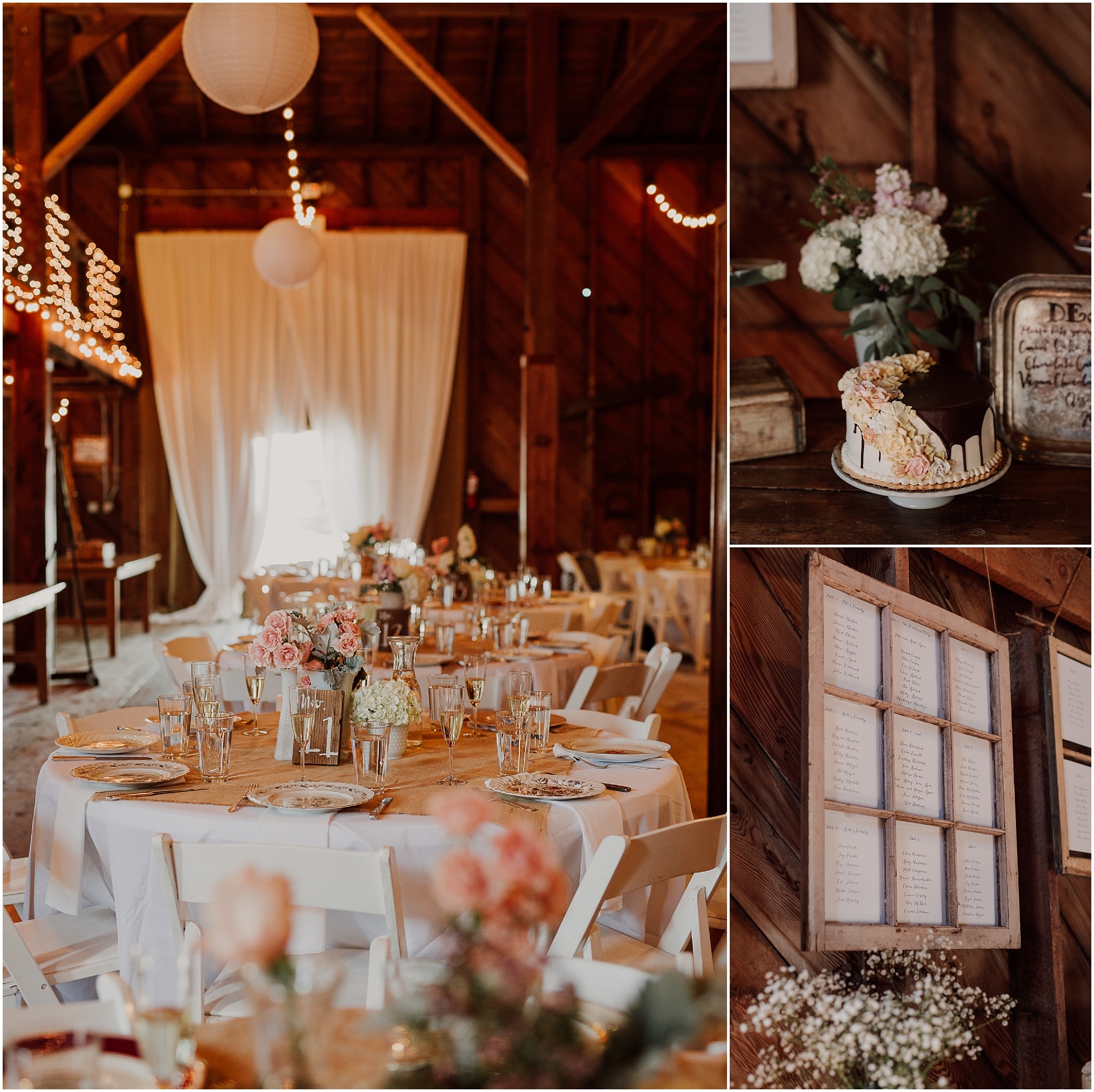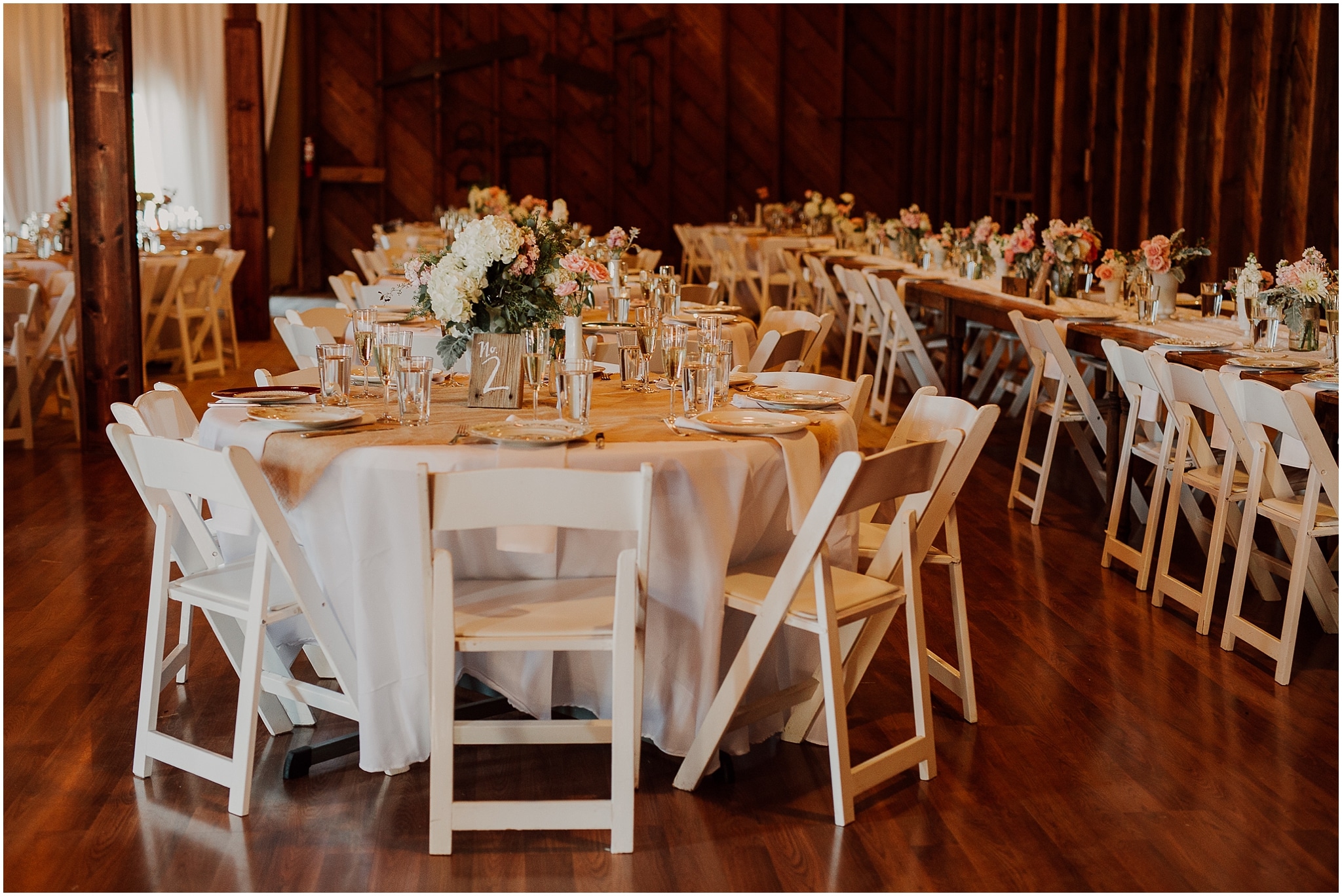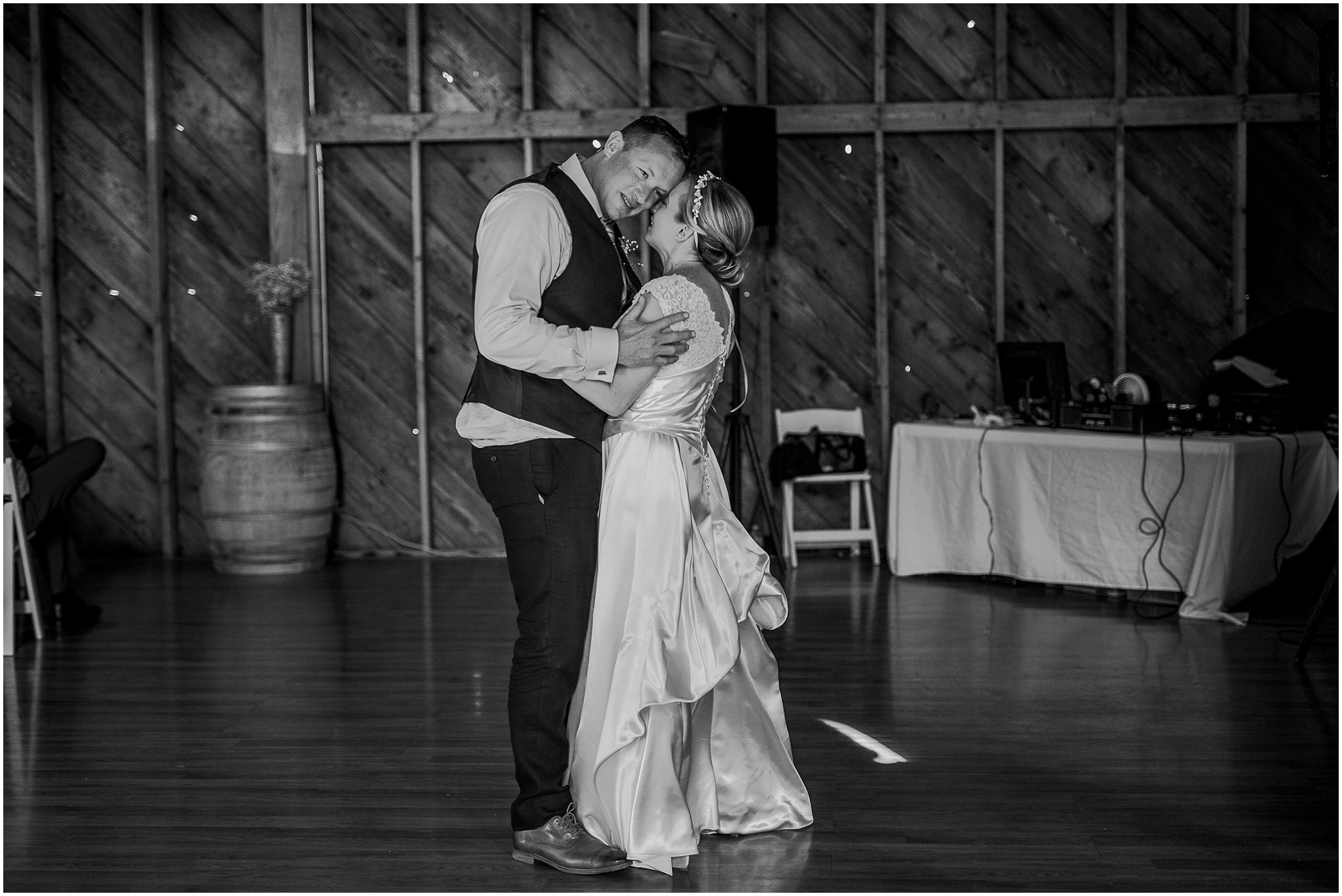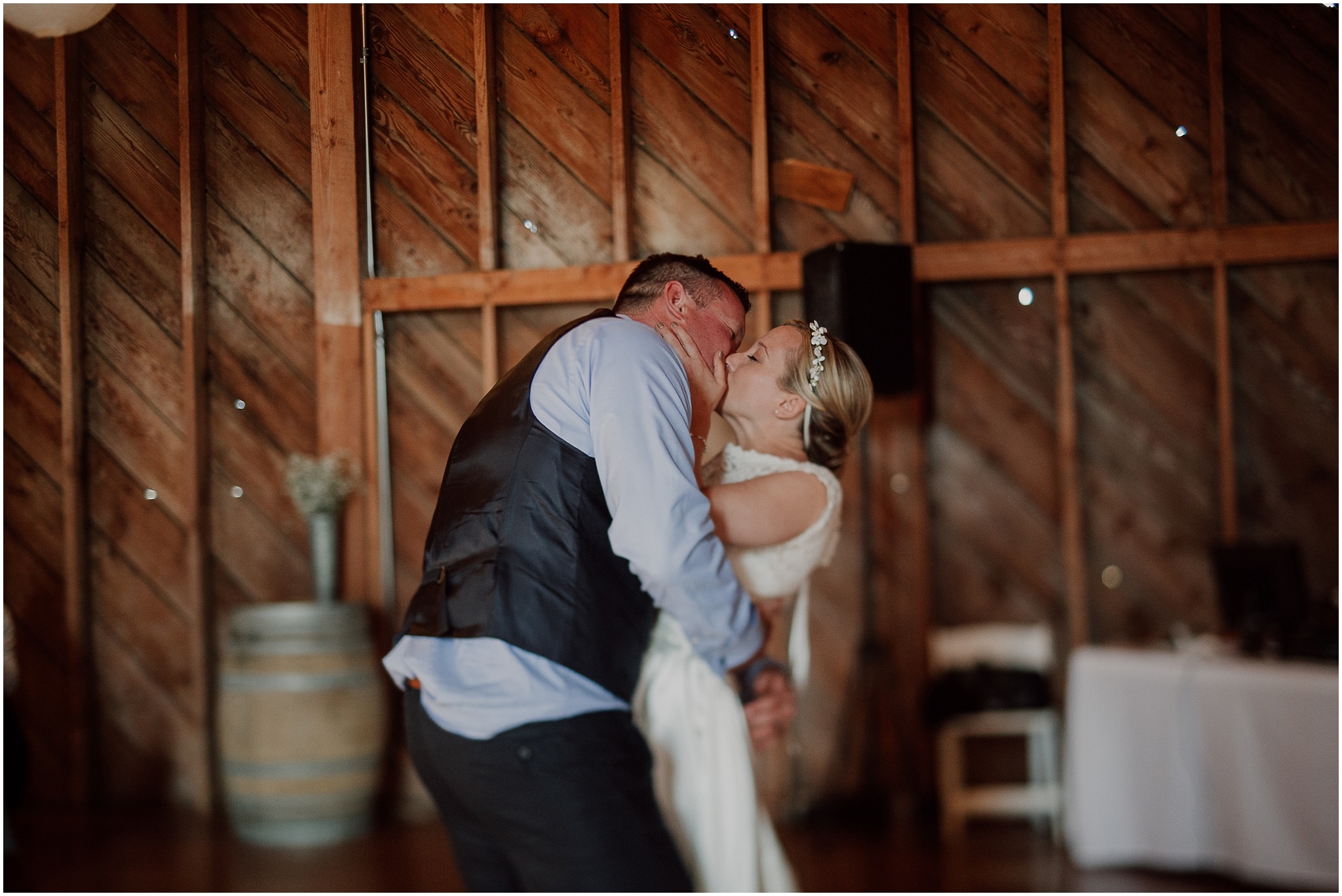 The Shutter Bus Co. was the most perfect touch to end the day off with! I even got my own photos taken with the bride and have it up in my office to this day! I HIGHLY recommend them for any and all weddings!
To see more beautiful blog posts like this one, view my journal here.
My Instagram can easily be stalked here.