I love Zion National Park!
A Zion National Park Destination Adventure Engagement Session
I have always wanted to shoot in
Zion National Park
, and thanks to Ingrid and Jon, my dream come true!  From the first moment I saw those ginormous red rocks, I felt so small.  I had never imagined anything could be this awe inspiring.  Then I went around the corner.  The valley view from the top is like seeing your favorite movie for the first time. You never forget your first reaction.  When you can't close your mouth or stop drooling or happy crying all at the same time.  Yeah it's kinda like that.  Only better. I took Ingrid's senior photos 4 years ago while on a trip to Montana. She lives in Bozeman with soon to be husband Jon and their two pugs.  To say we had an immediate connection is quite the understatement.  When you can connect with clients and then become friends with them, the connection is obvious in the photos.  It just clicks.  No pun intended.  Well maybe… When she heard I was going to be in Zion she wanted to make the trek down from Montana for a session. Like holy crap, that's such a long drive for them to come to Zion just to have me photograph them. It was such an honor to be able to do so! We started down in the valley. The feeling of being surrounded by giants was overwhelming. It was hard to focus on the shoot when I was just as taken aback with the beautiful scenery.  We hiked up a narrow path that felt like one of those you see in a foreign country that says "proceed at your own risk" or basically, there's a good chance you might fall and die.  We did it anyways and man was it worth it. Ingrid works at a local bridal boutique in Bozeman. She has got some great connections and one of her dear friends who is actually a seamstress who made the dress she was wearing. Her company is
Lumi Bridal
, and she is new but very talented. Come follow along as the day blows her dress and us all over the park..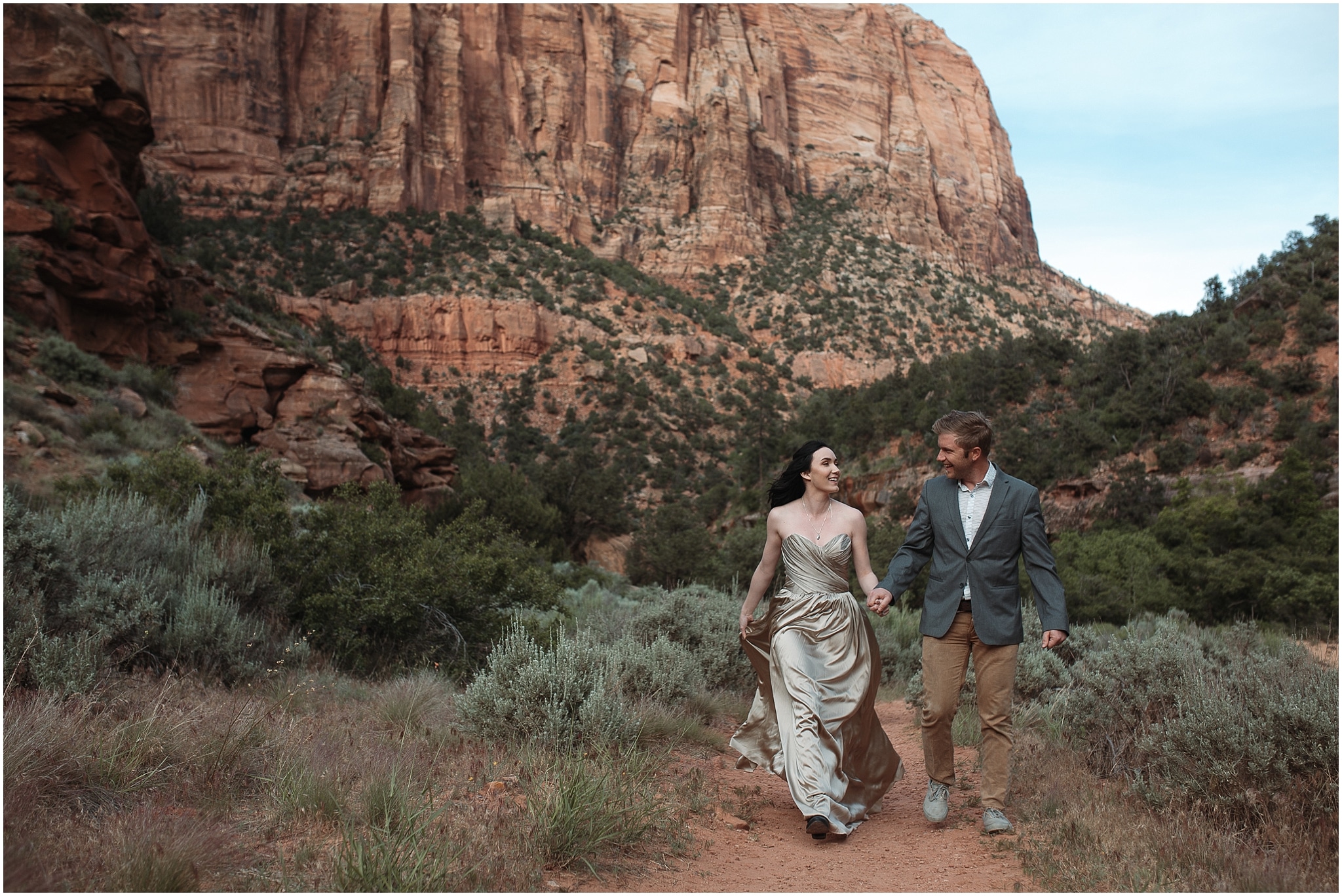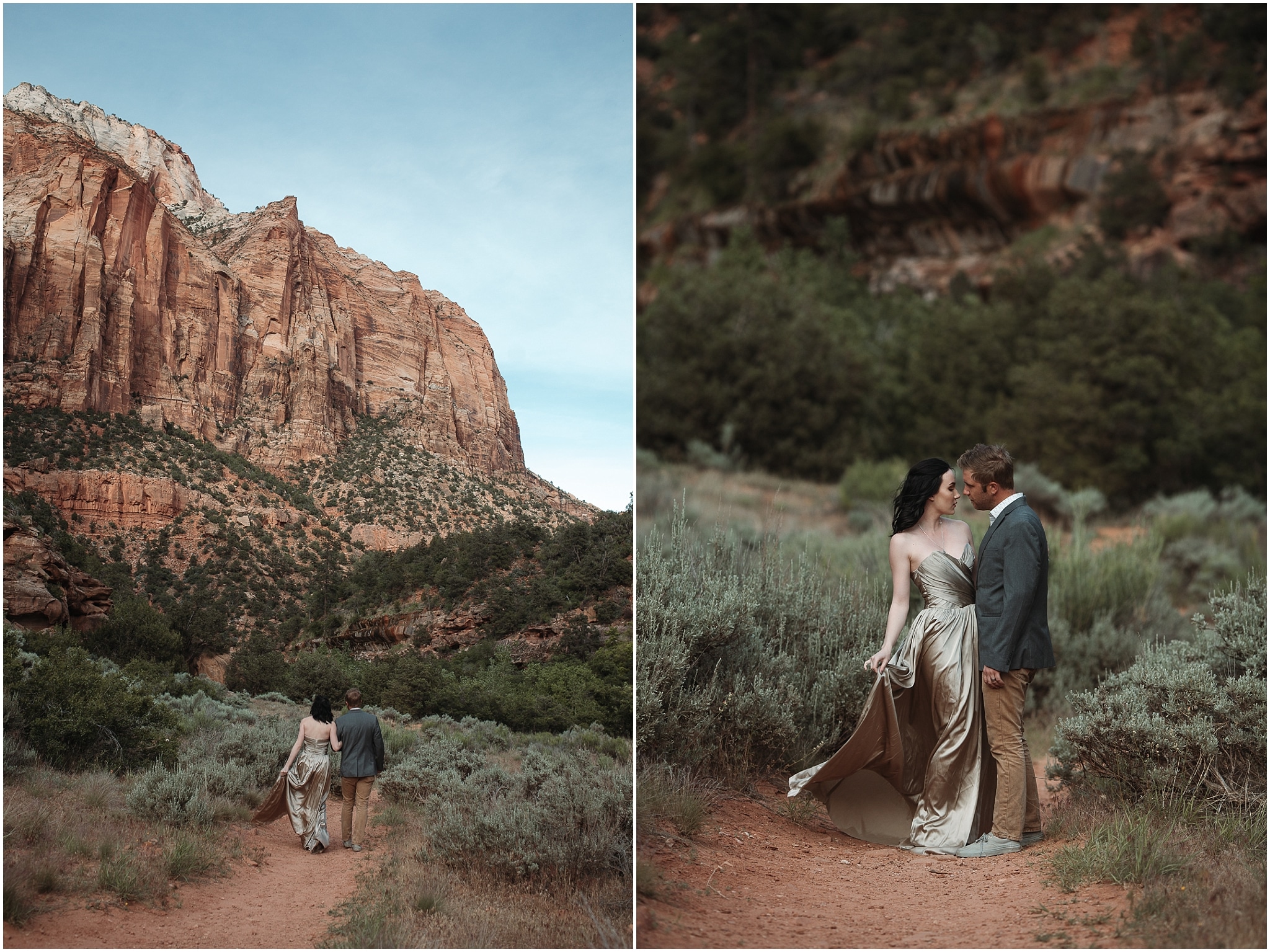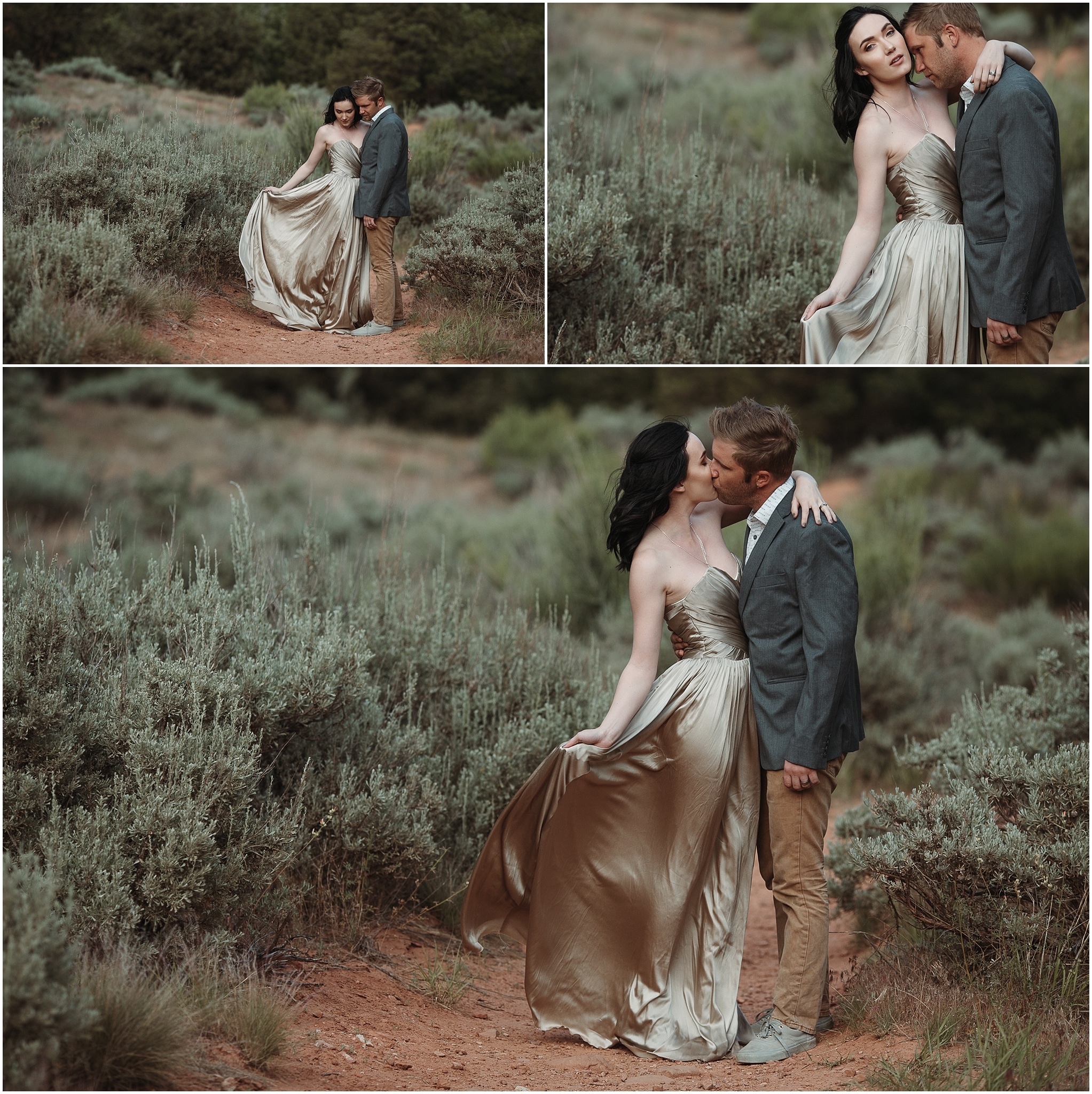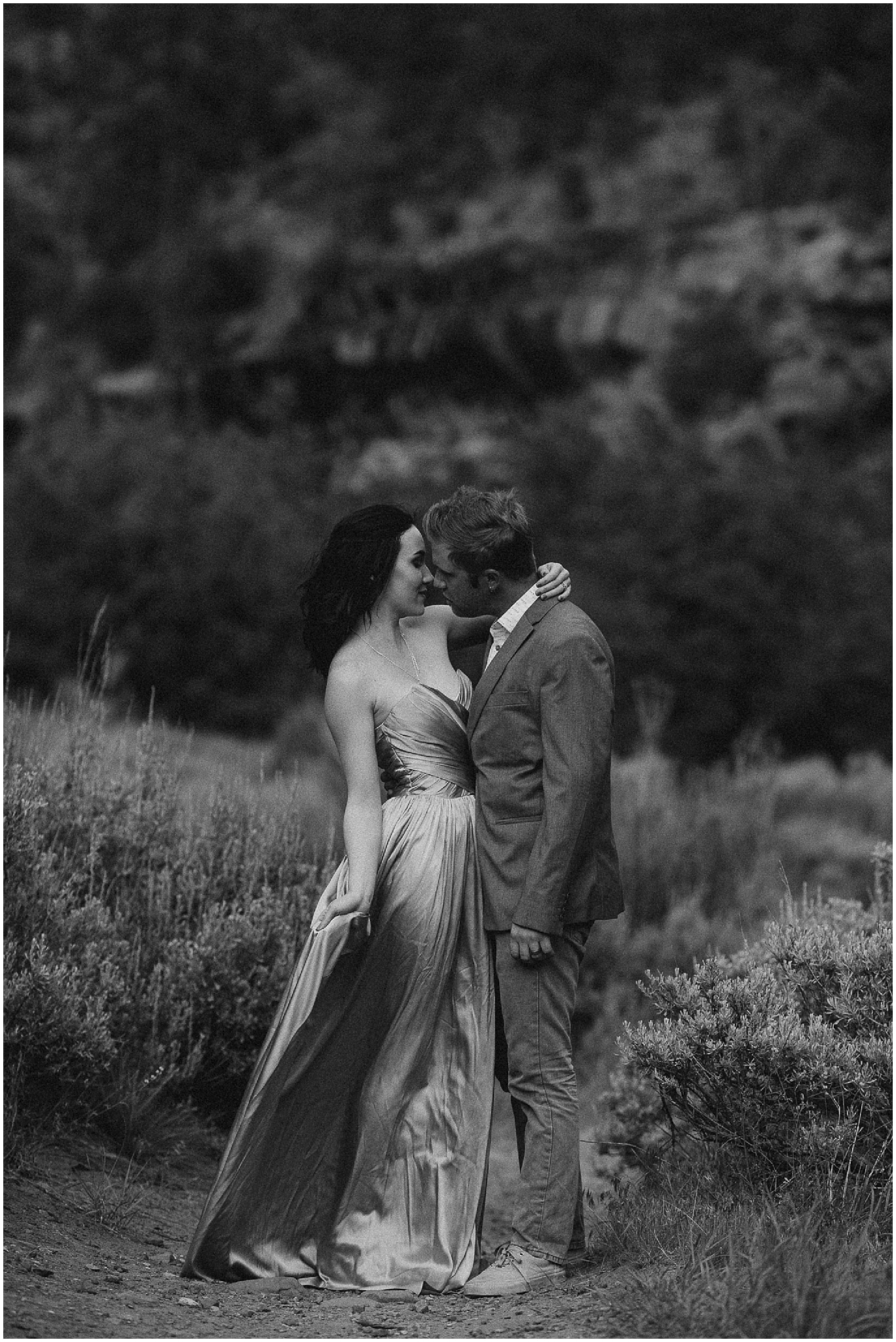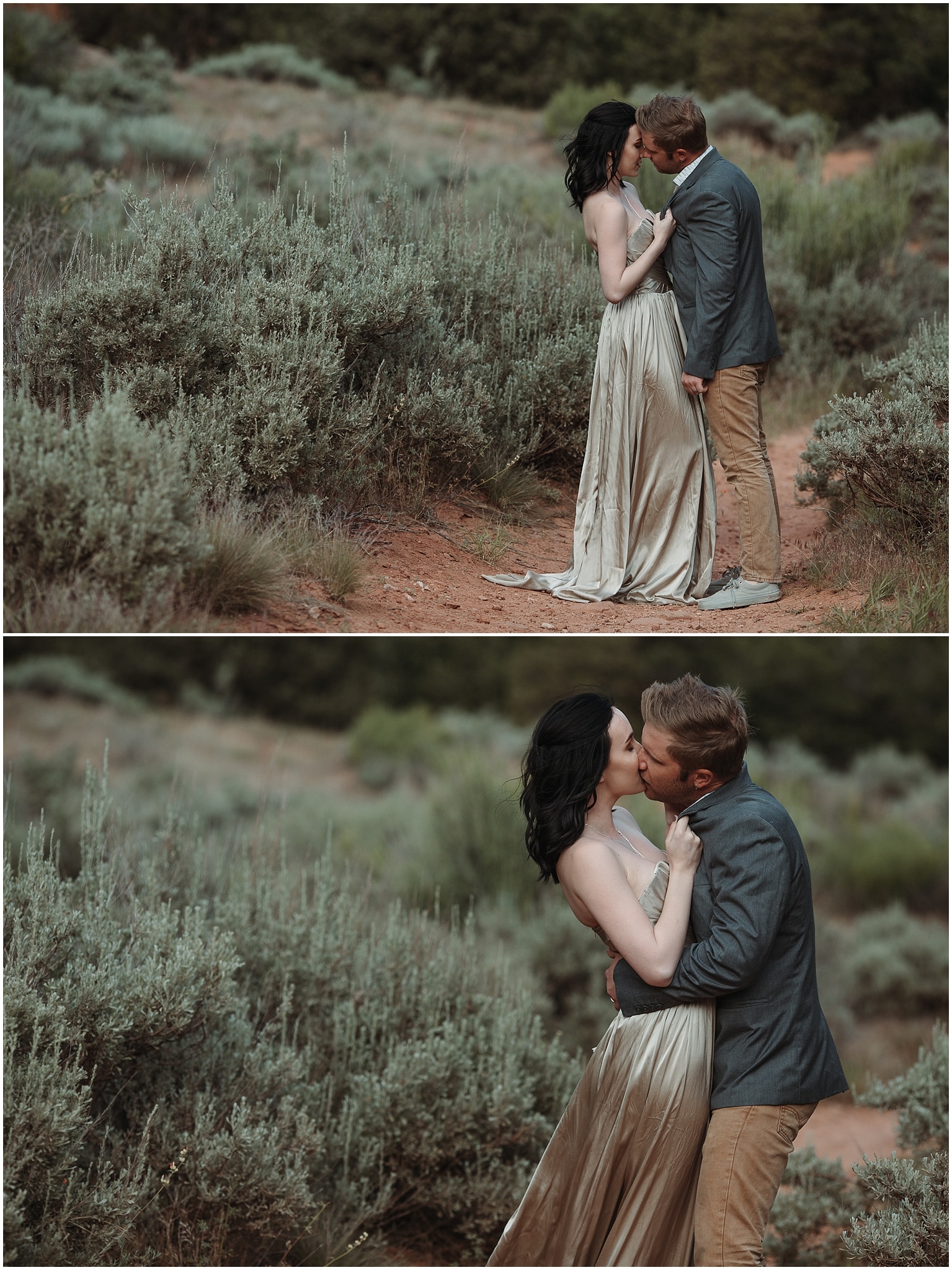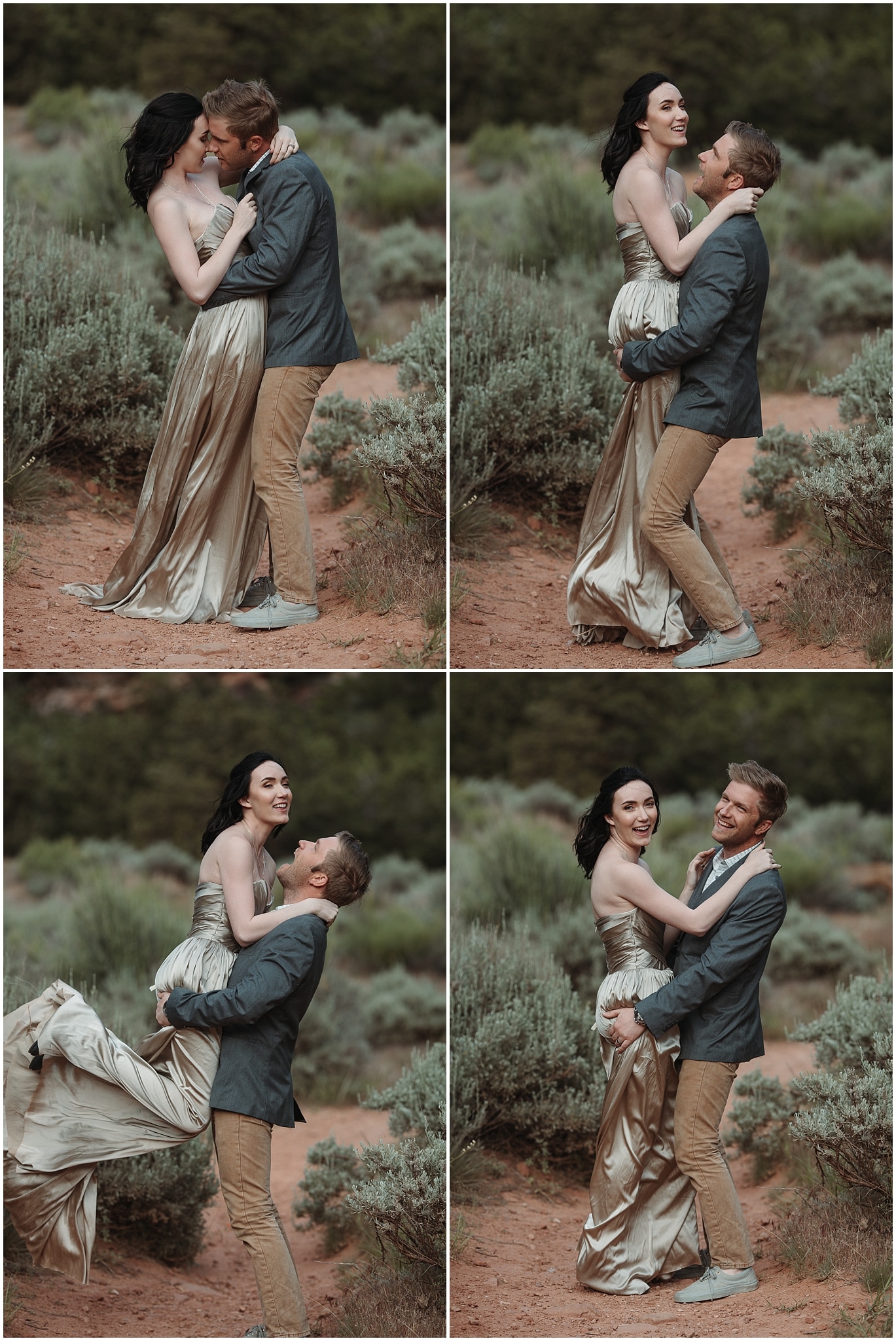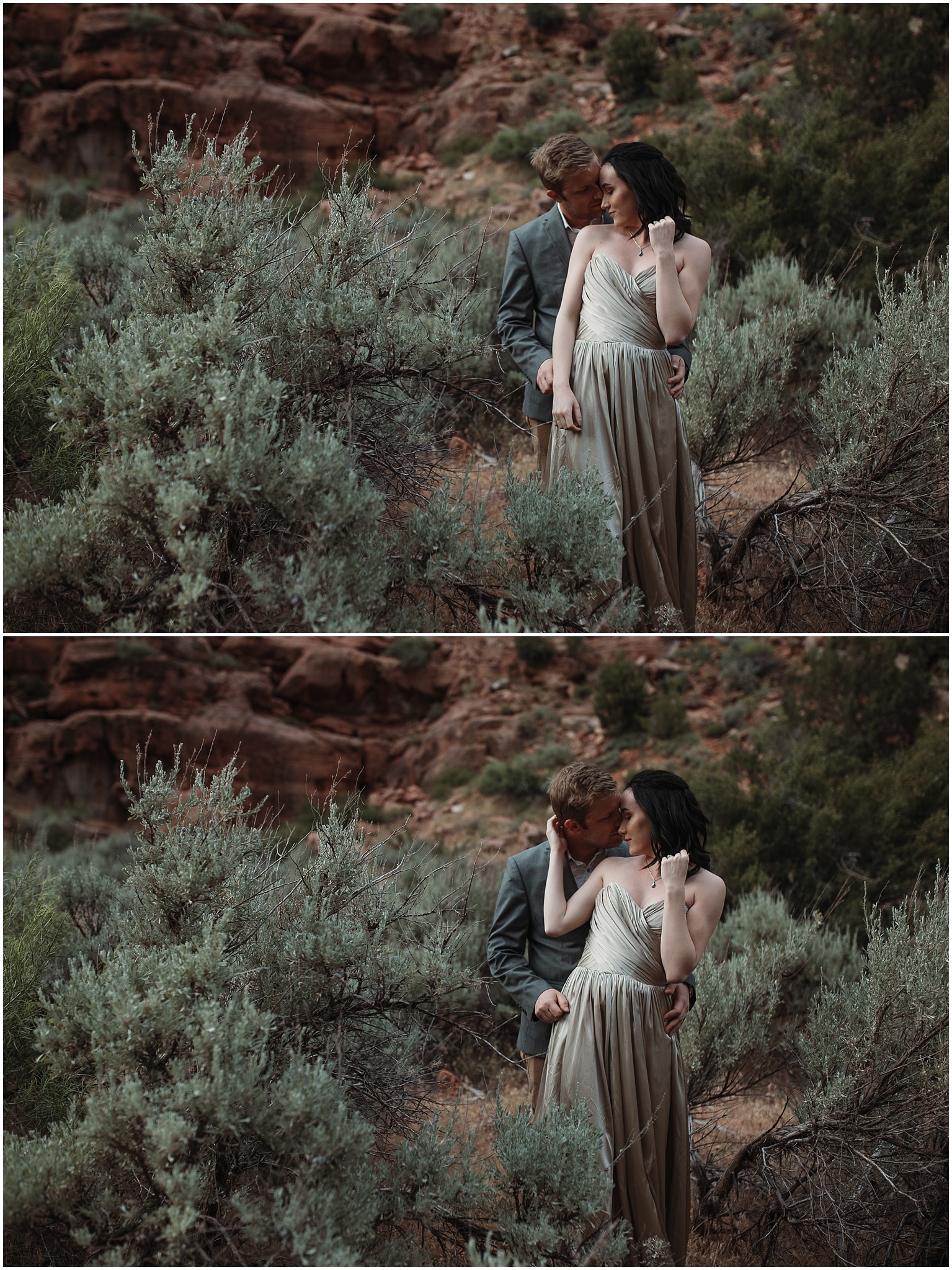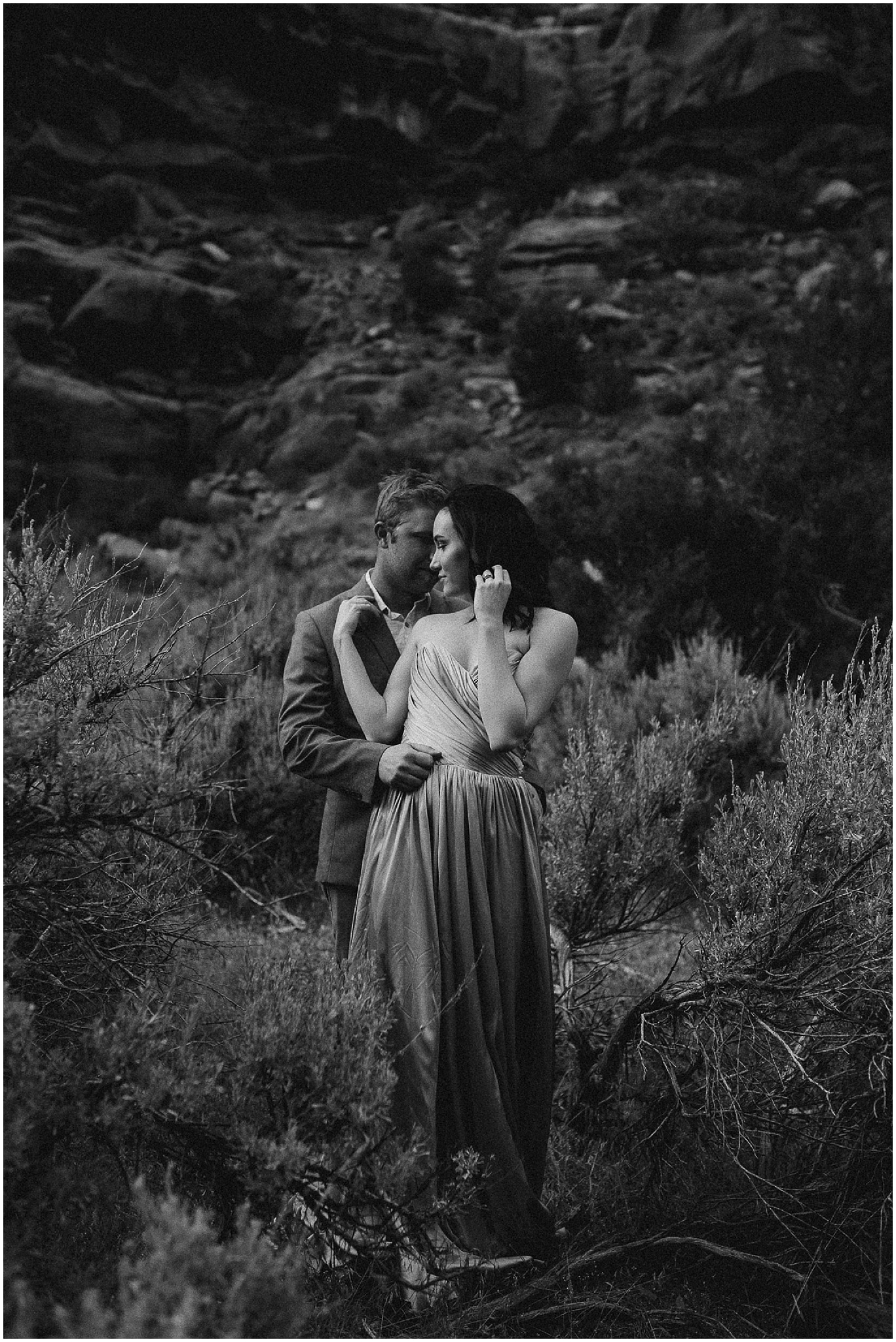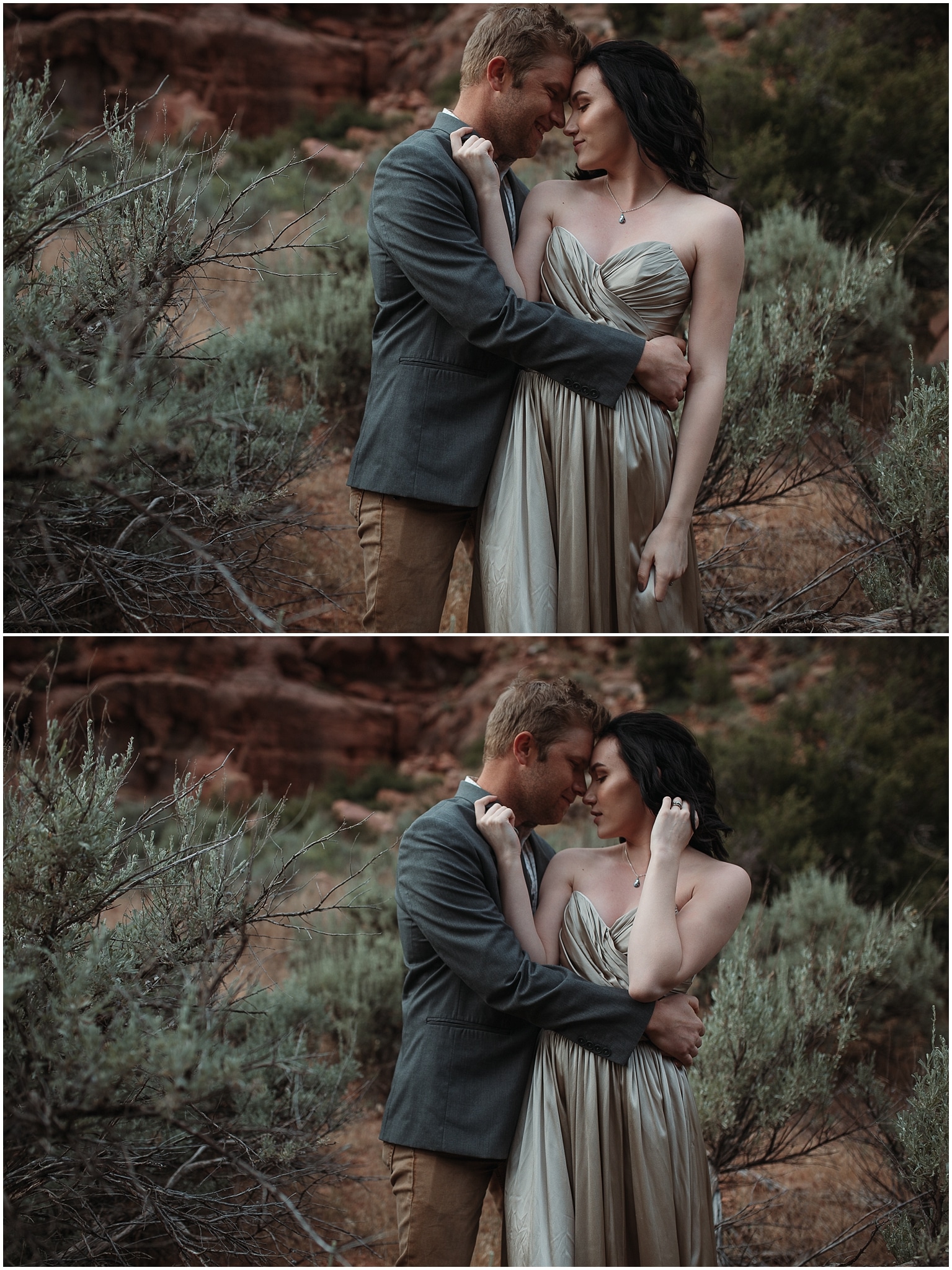 When they showed up Ingrid did not have any jewelry on her. Well having an eye for detail, I let her borrow my new native american necklace I got while in Arizona. A perfect delicate detail.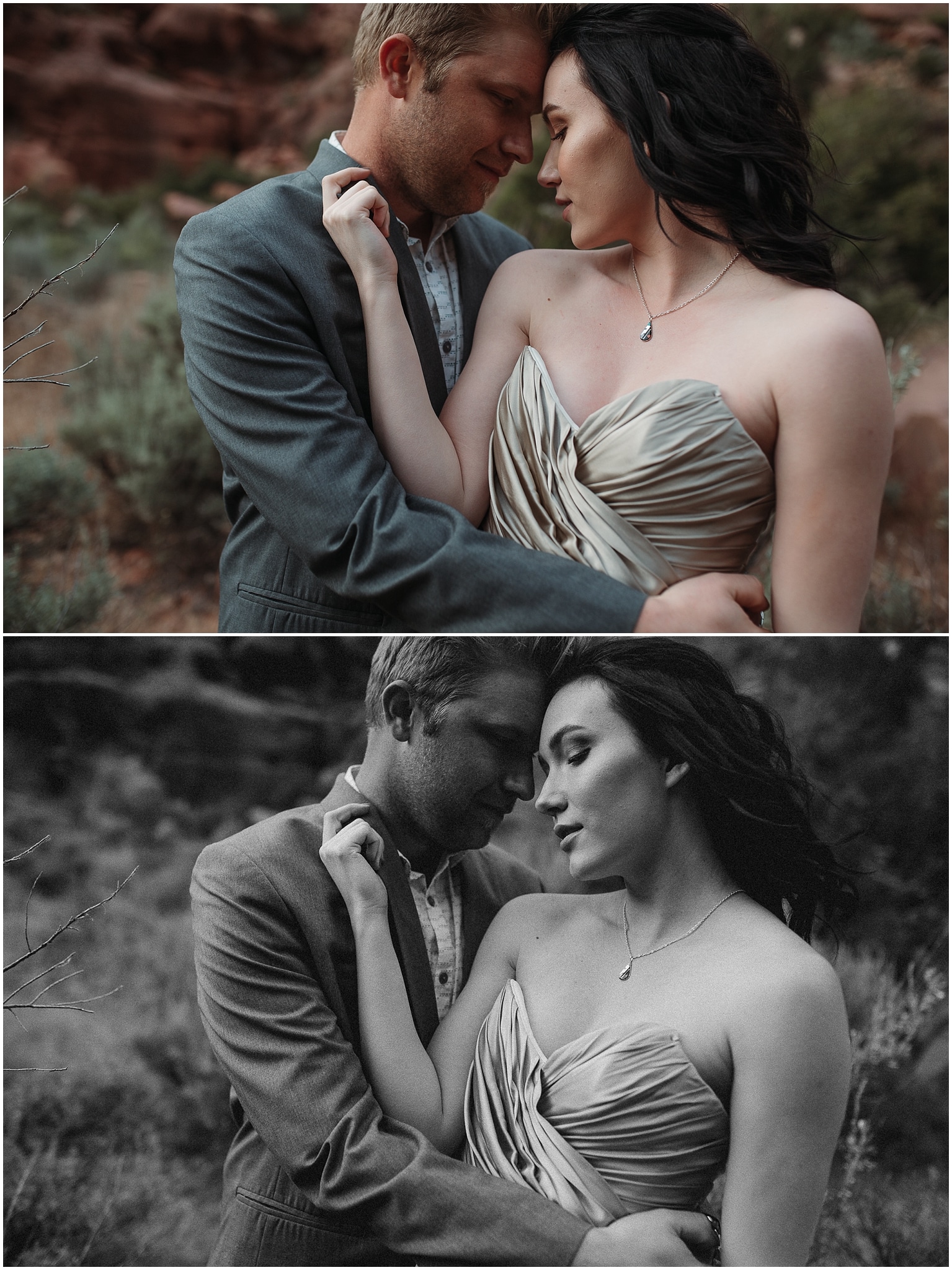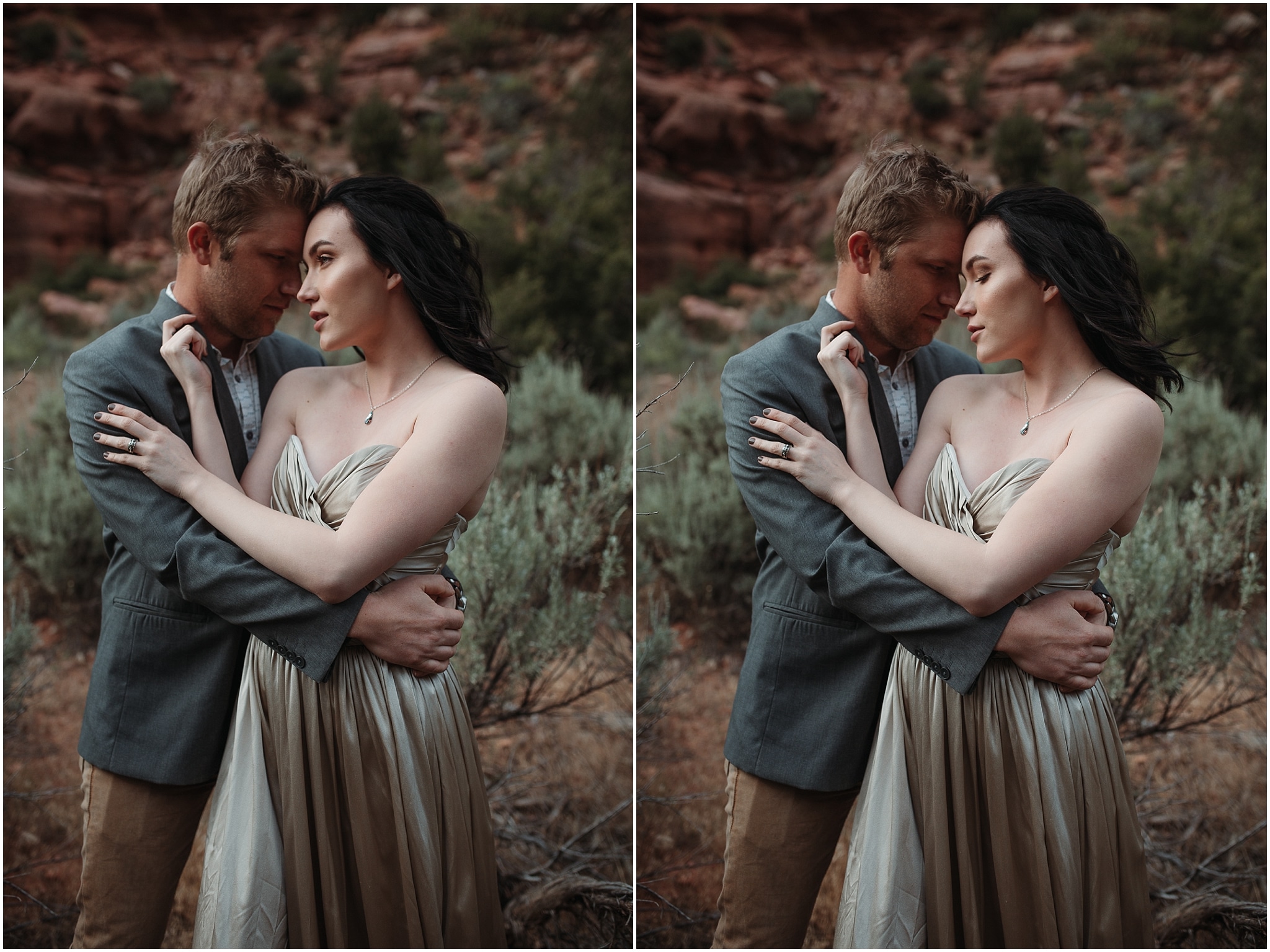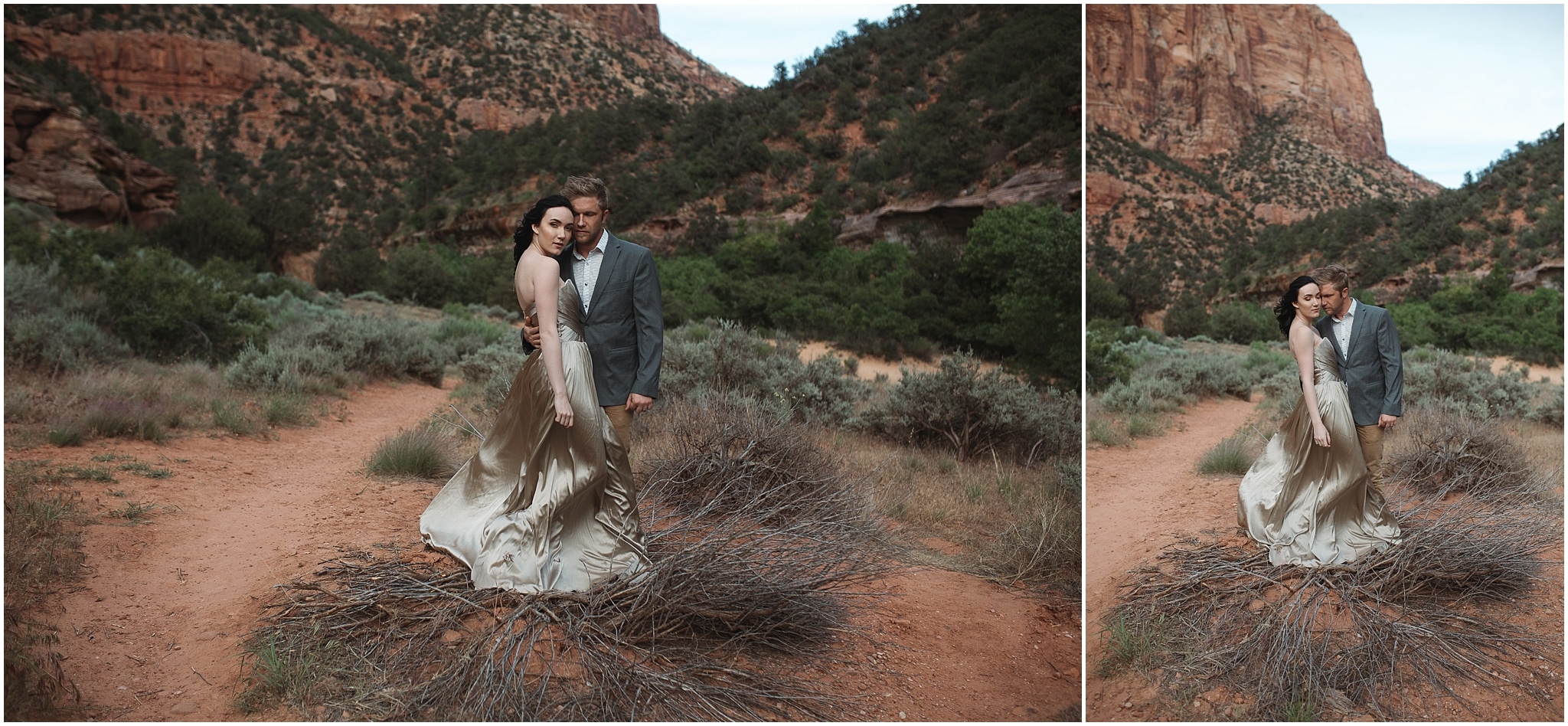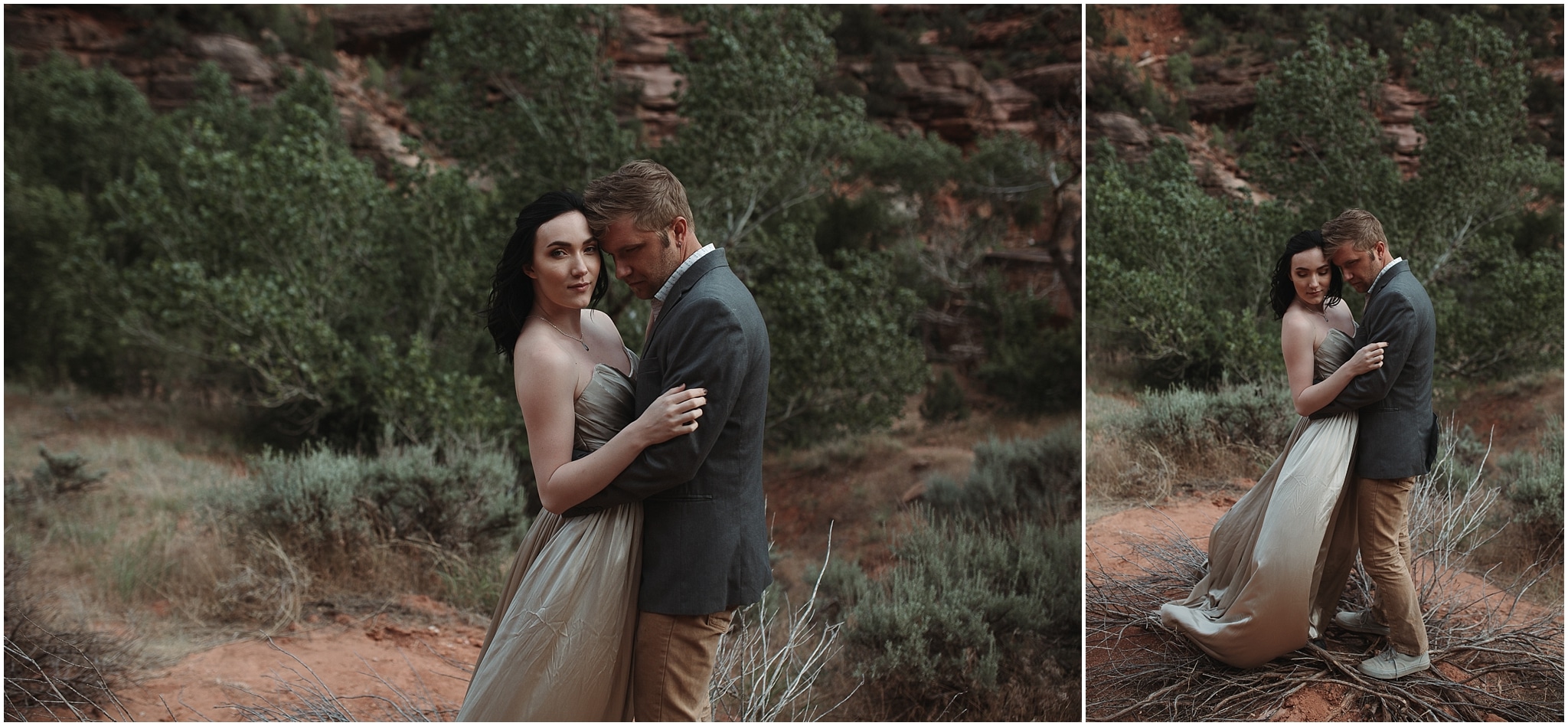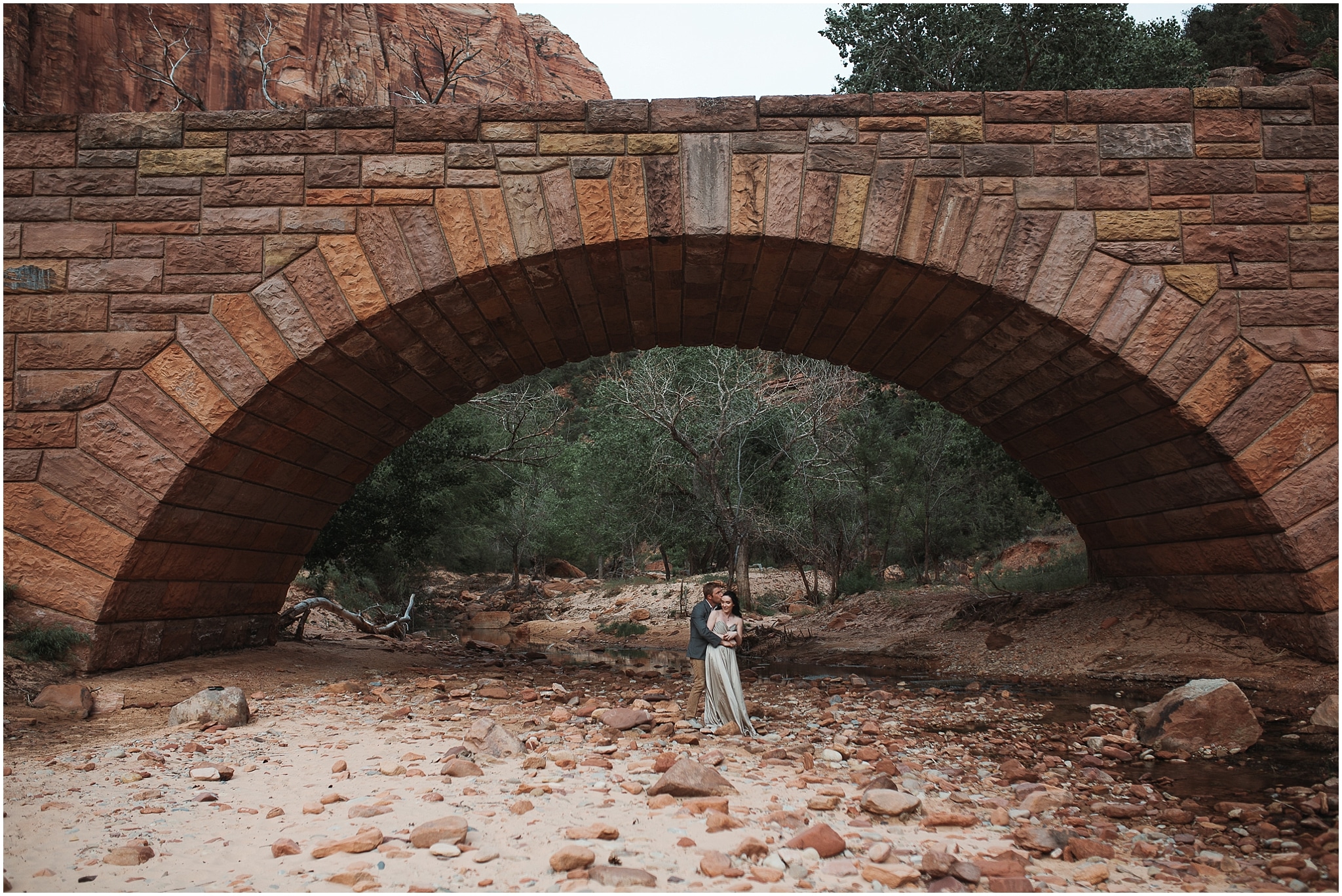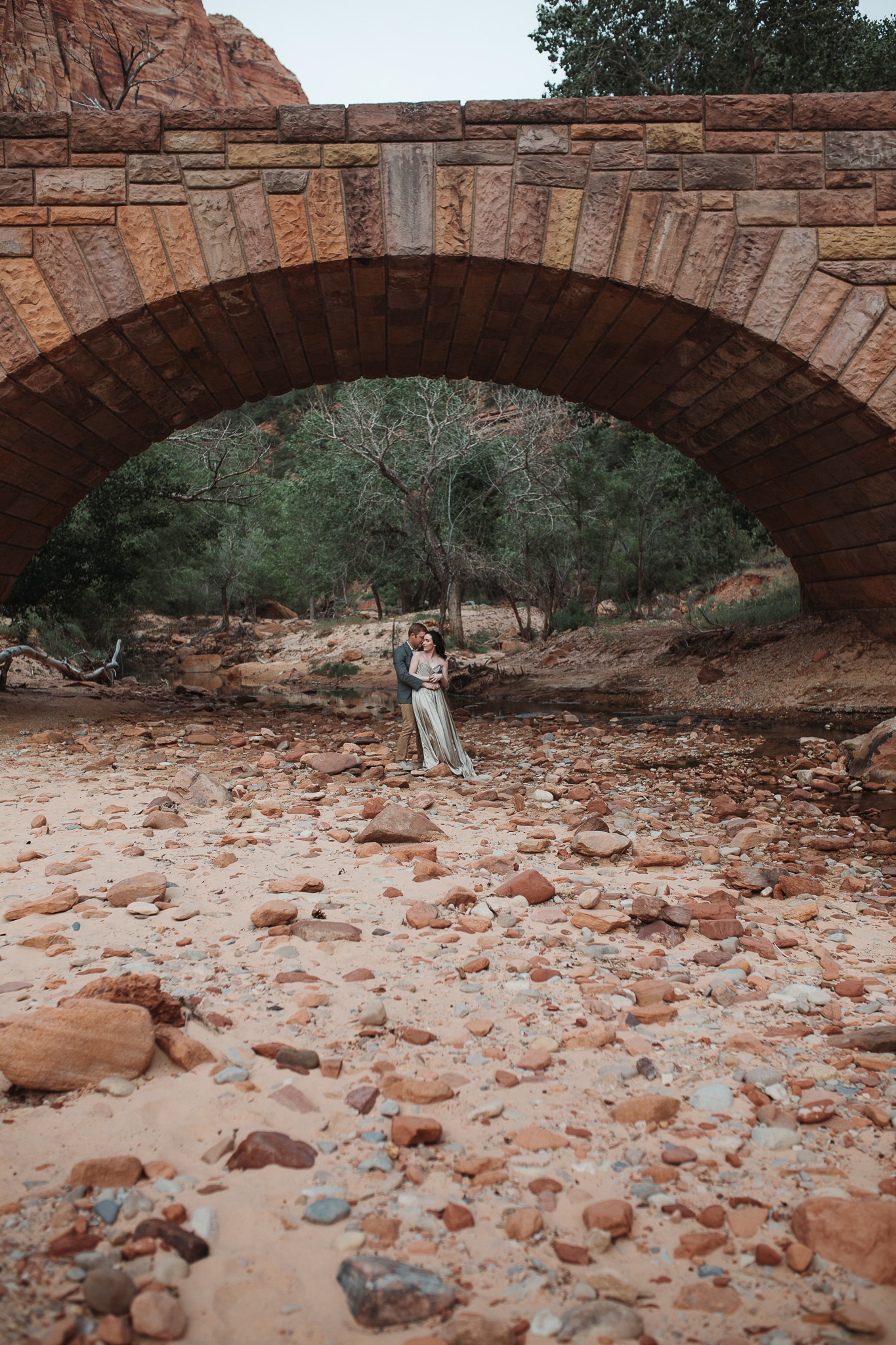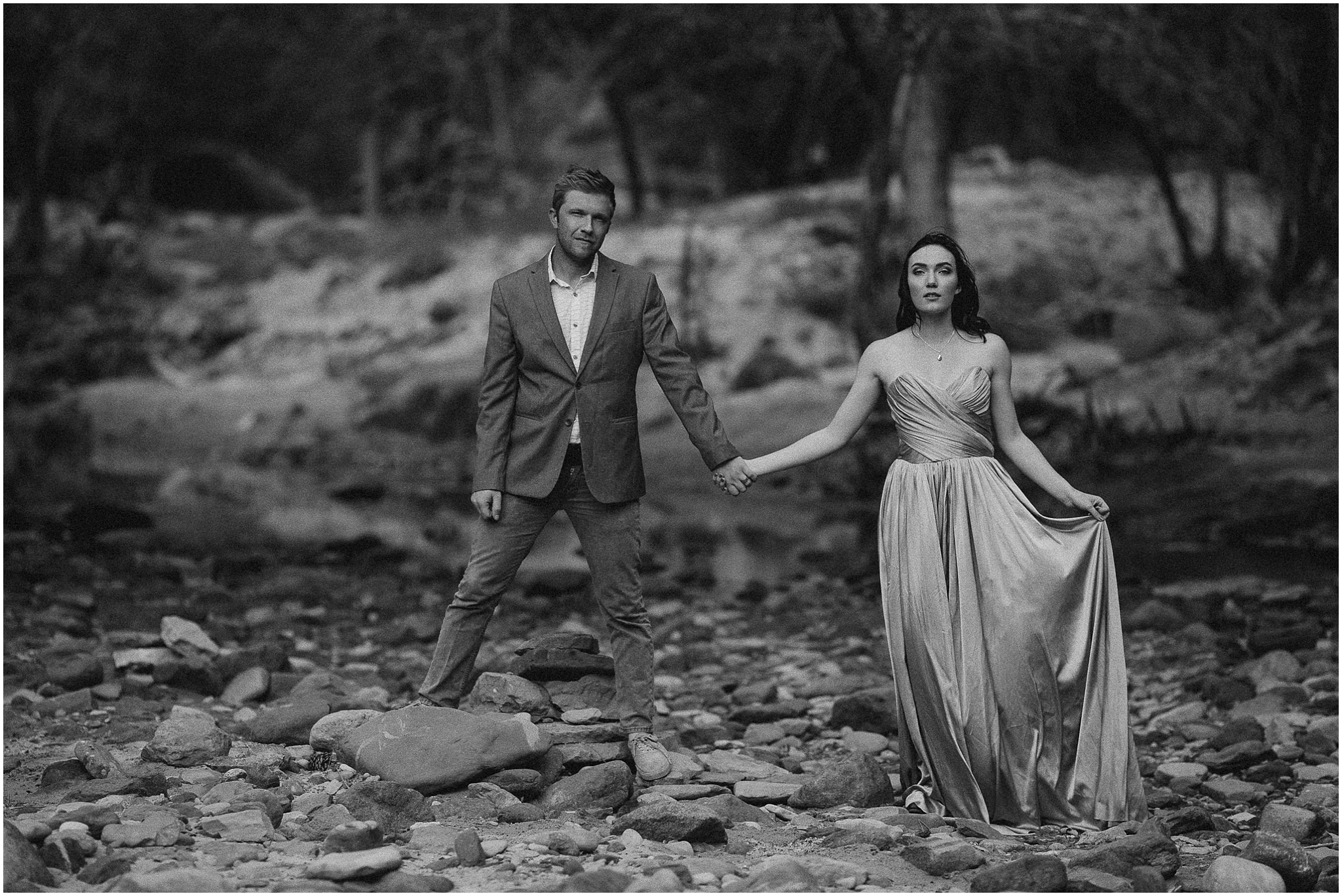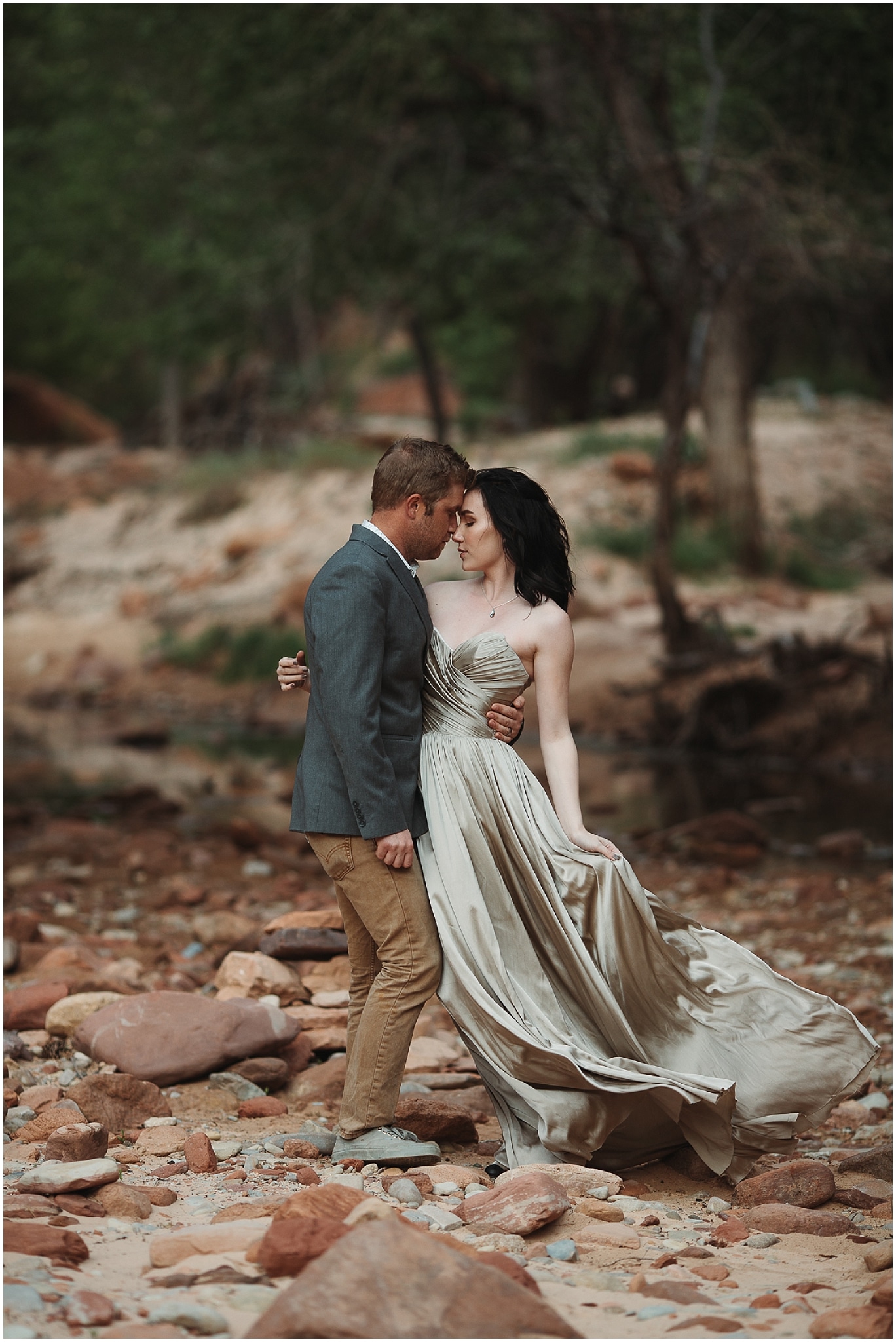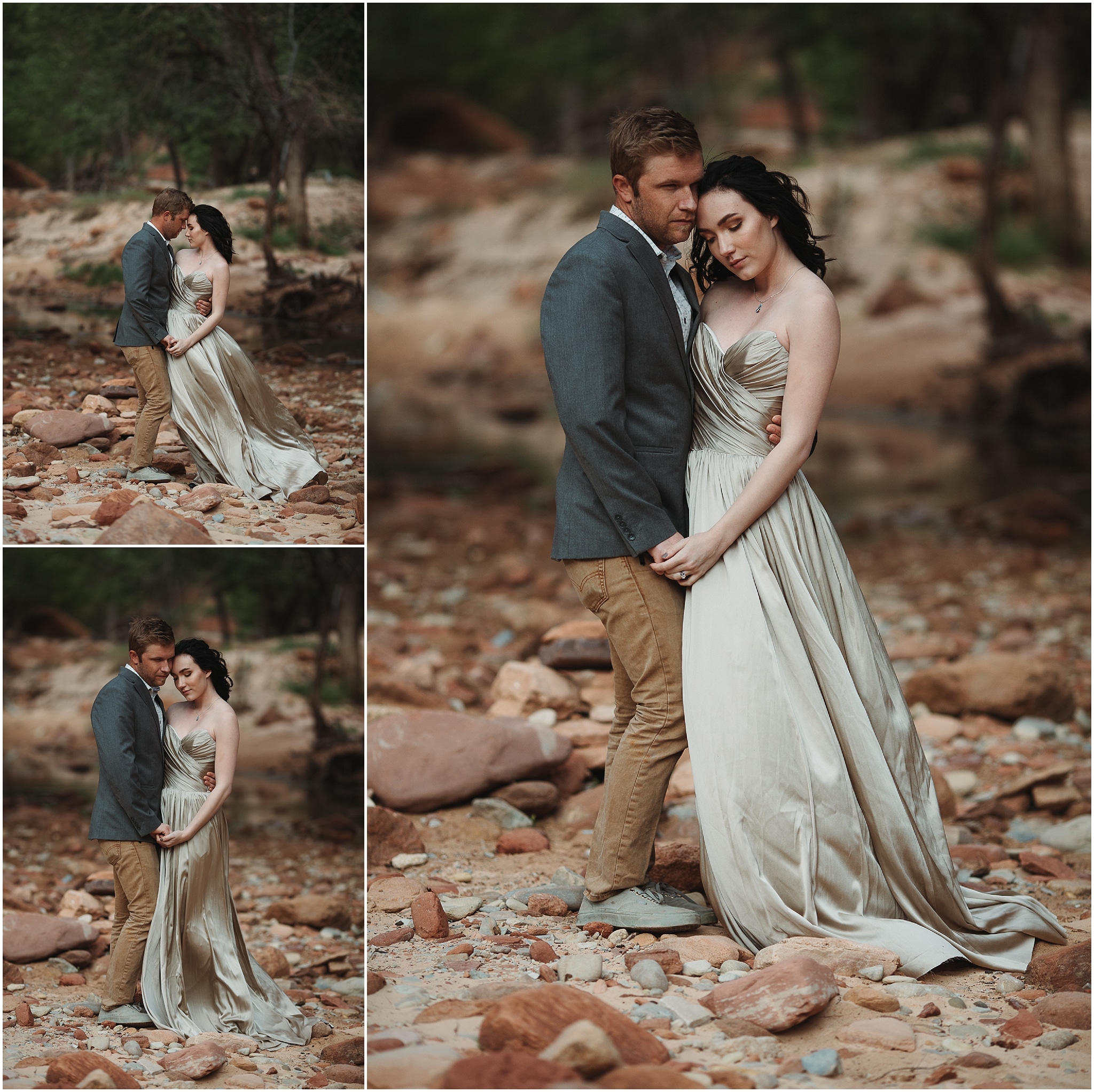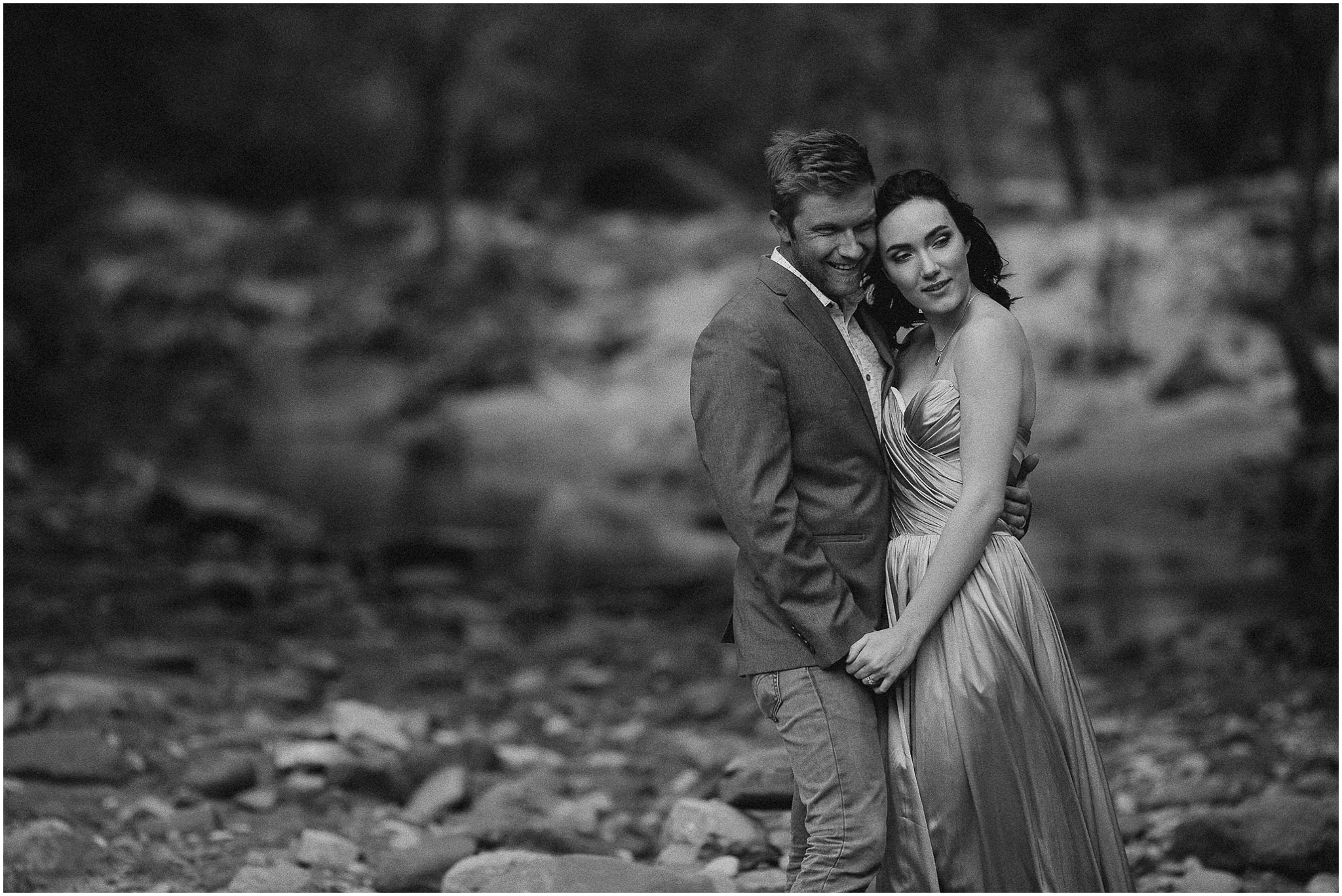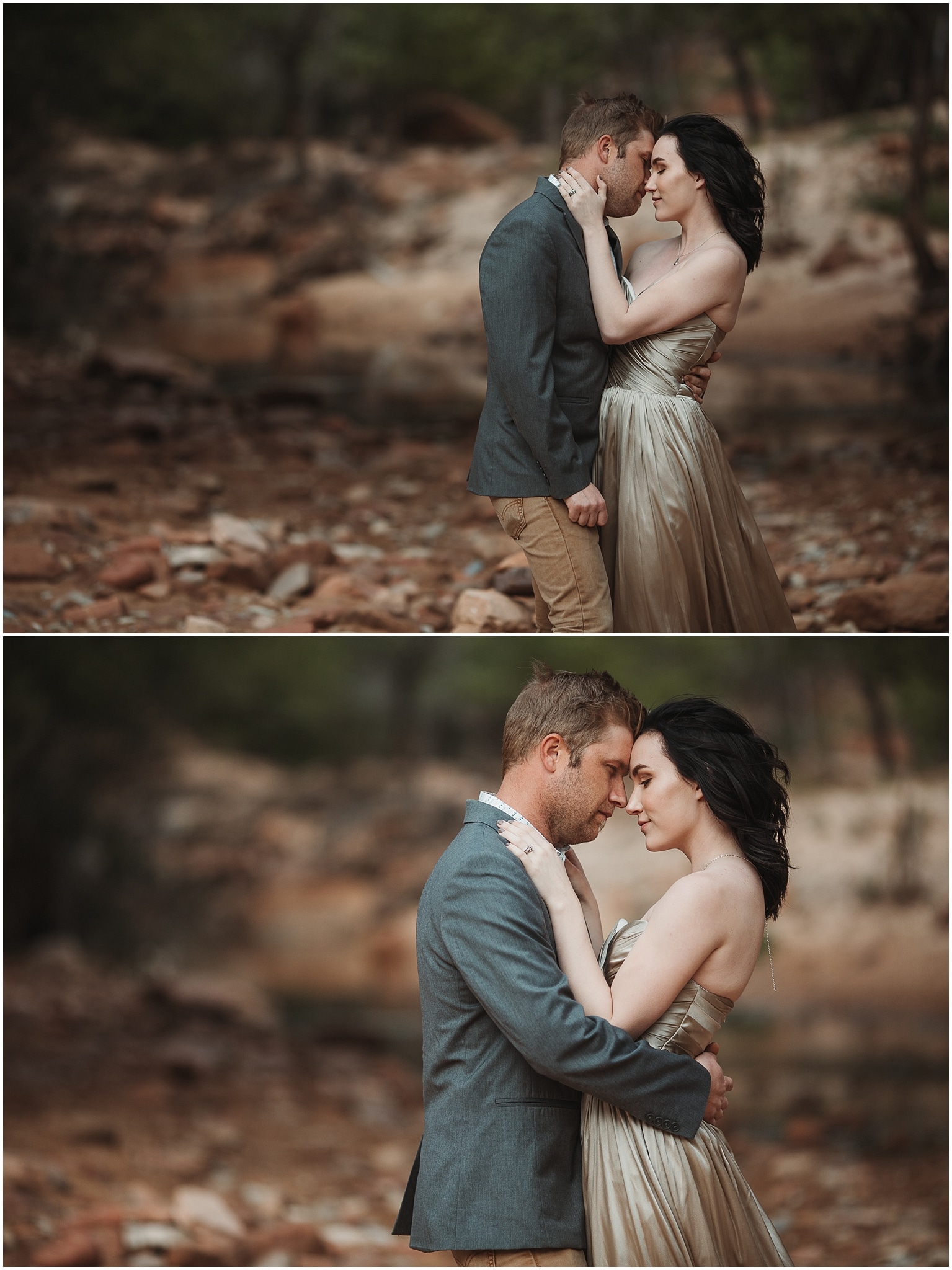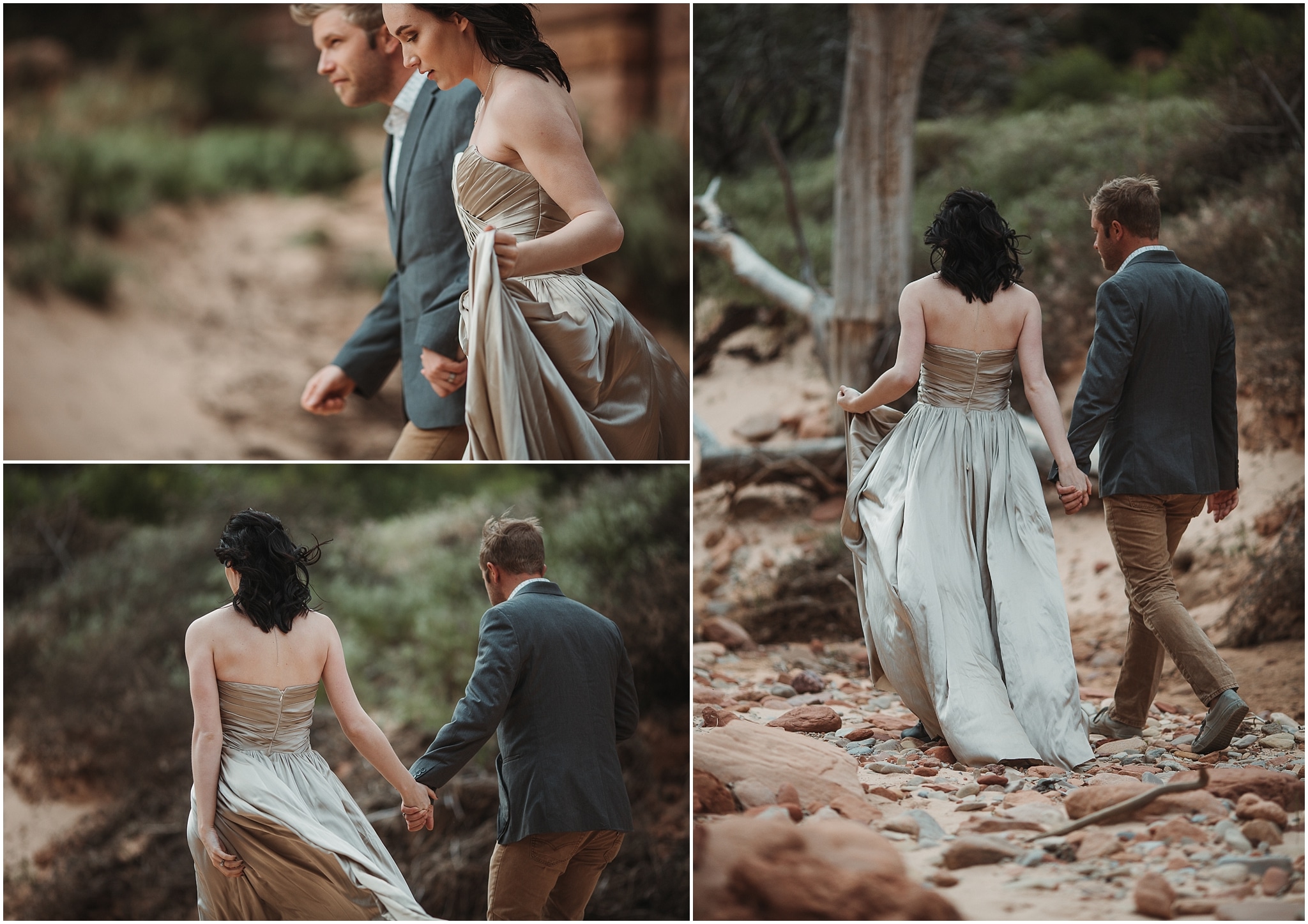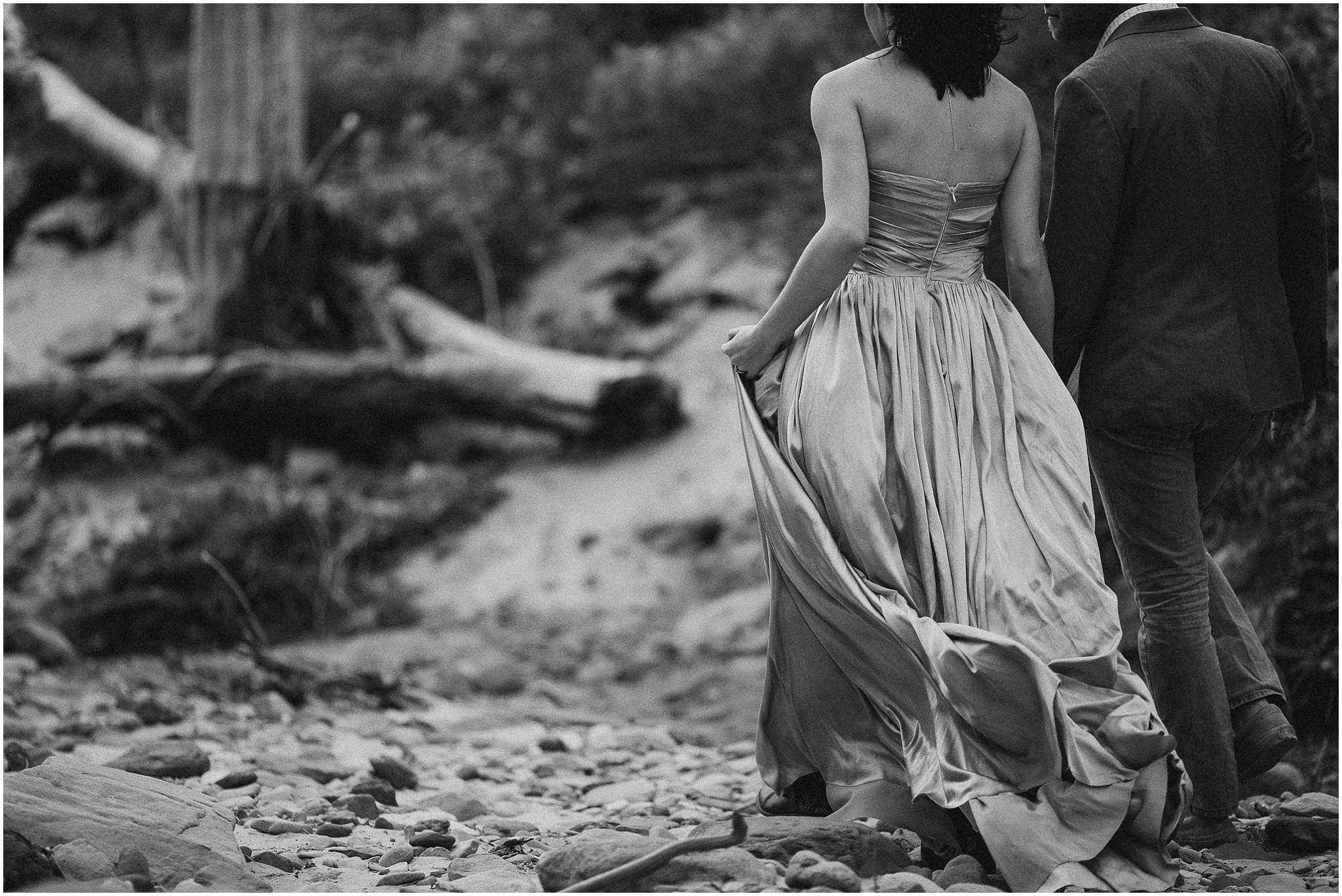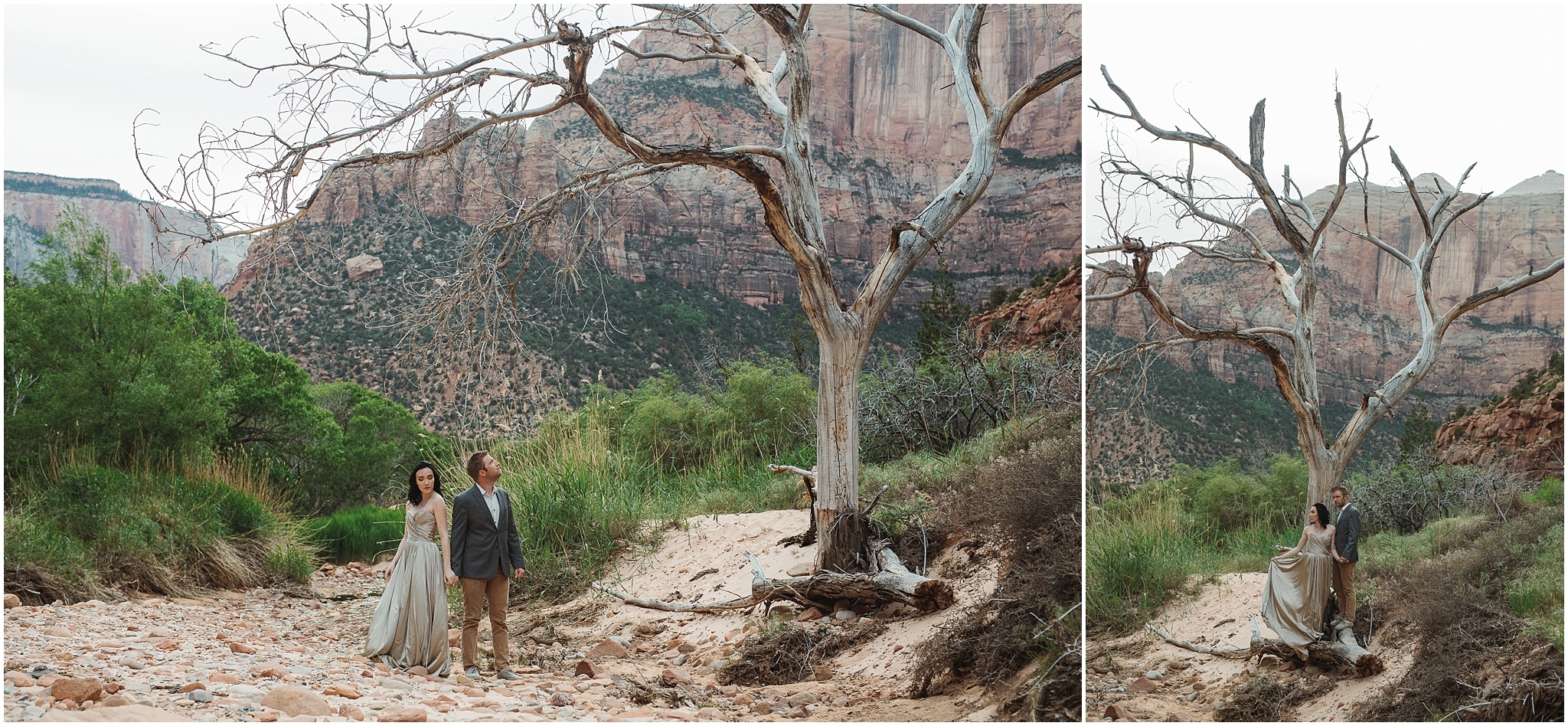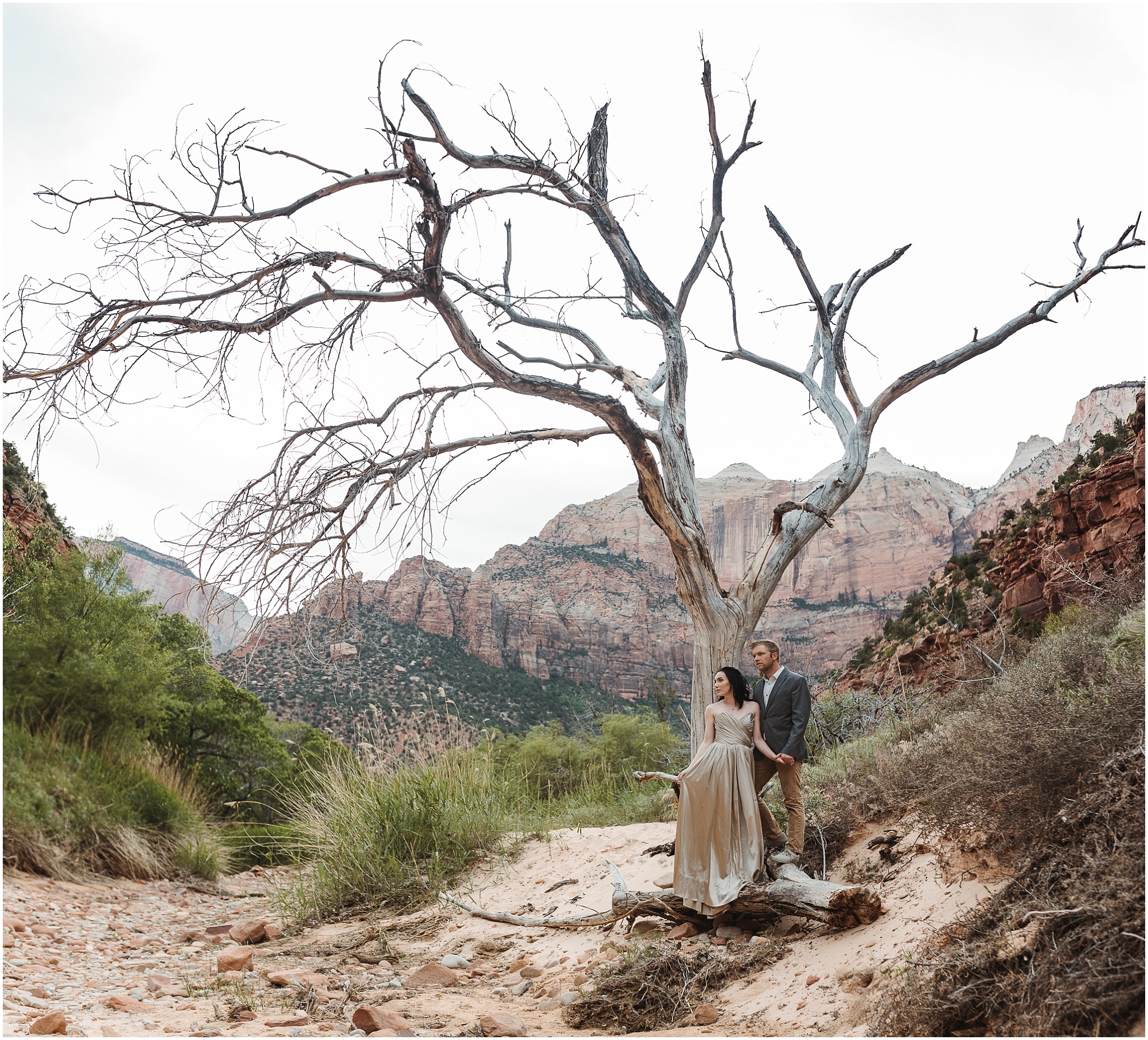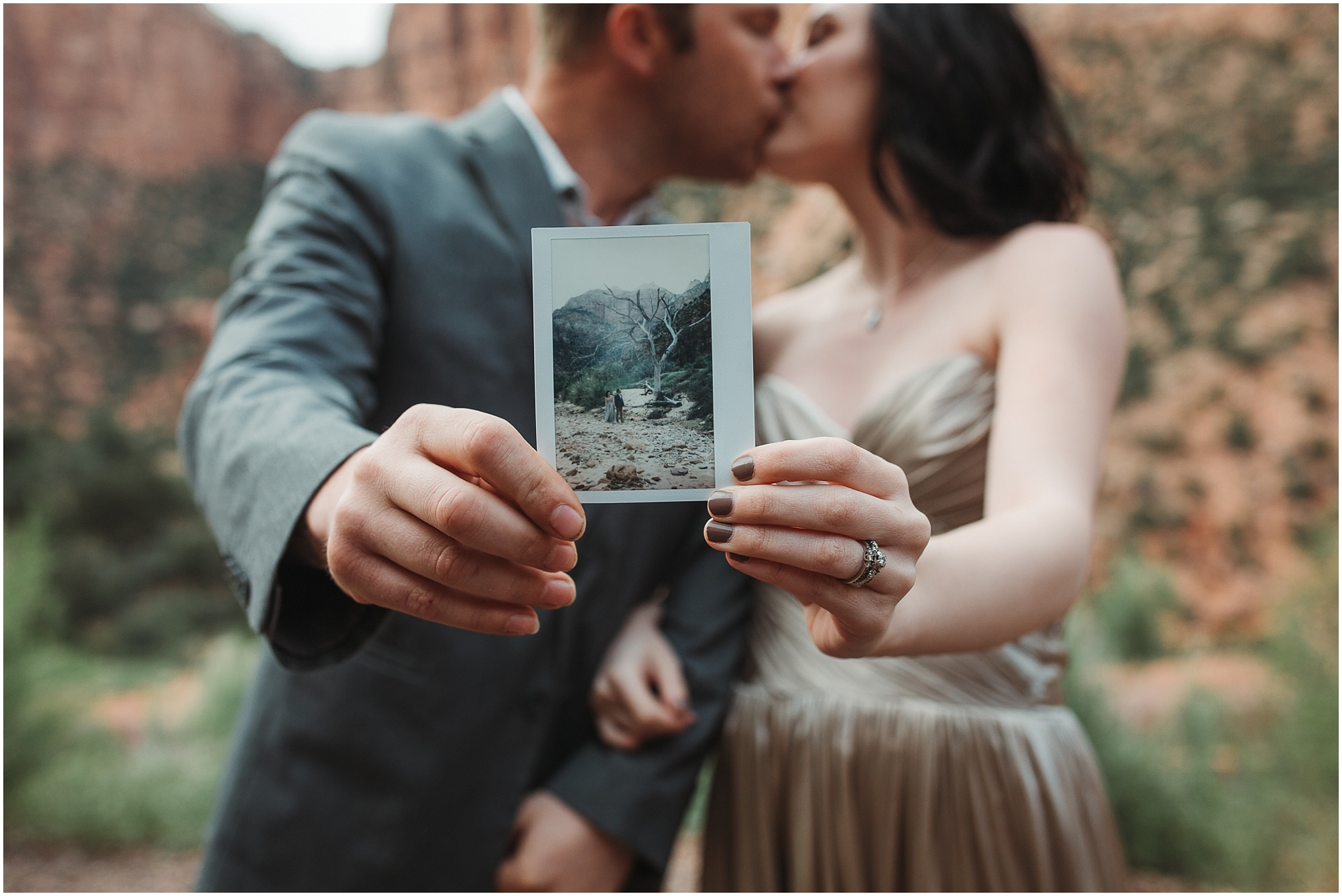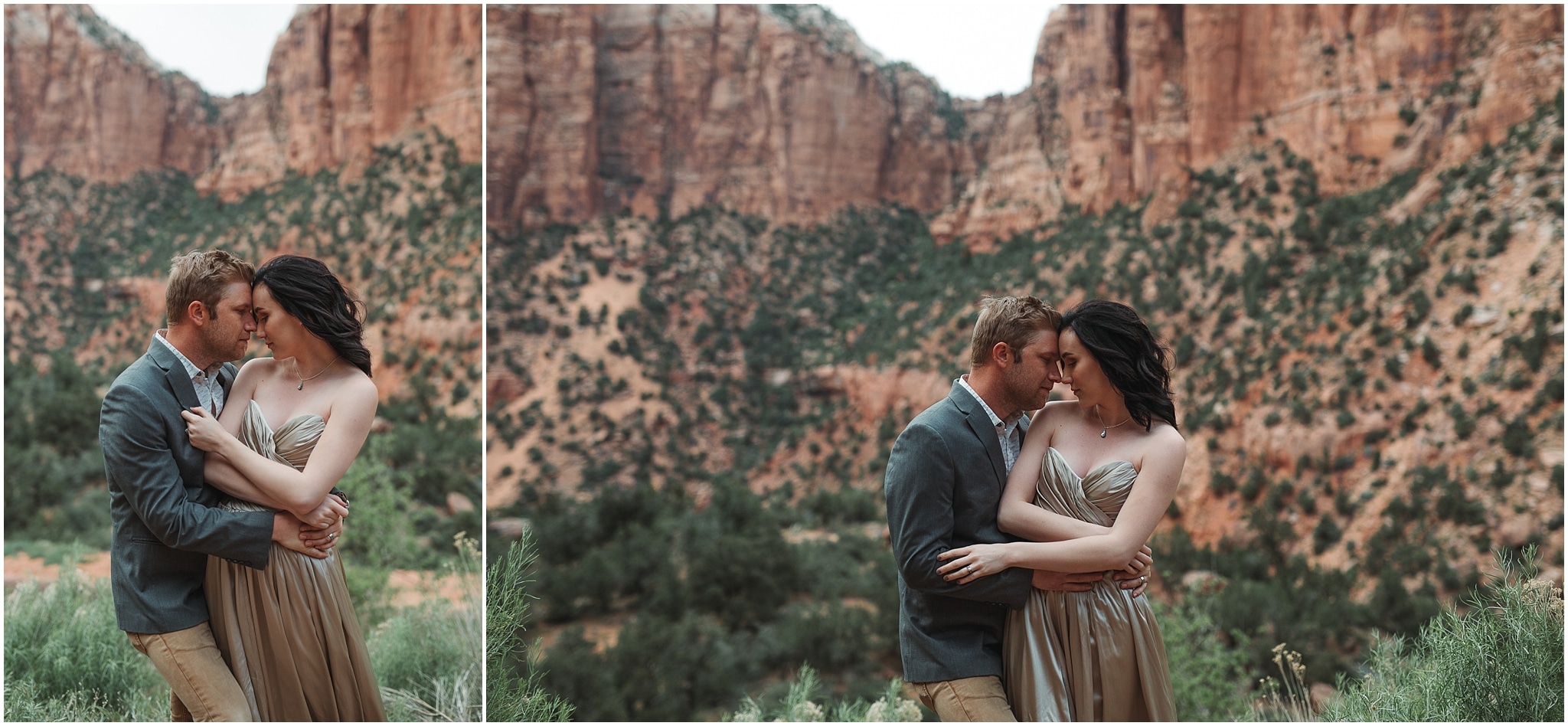 What I love most about these two is their willingness to let themselves be as silly as possible and not worry about being so formal.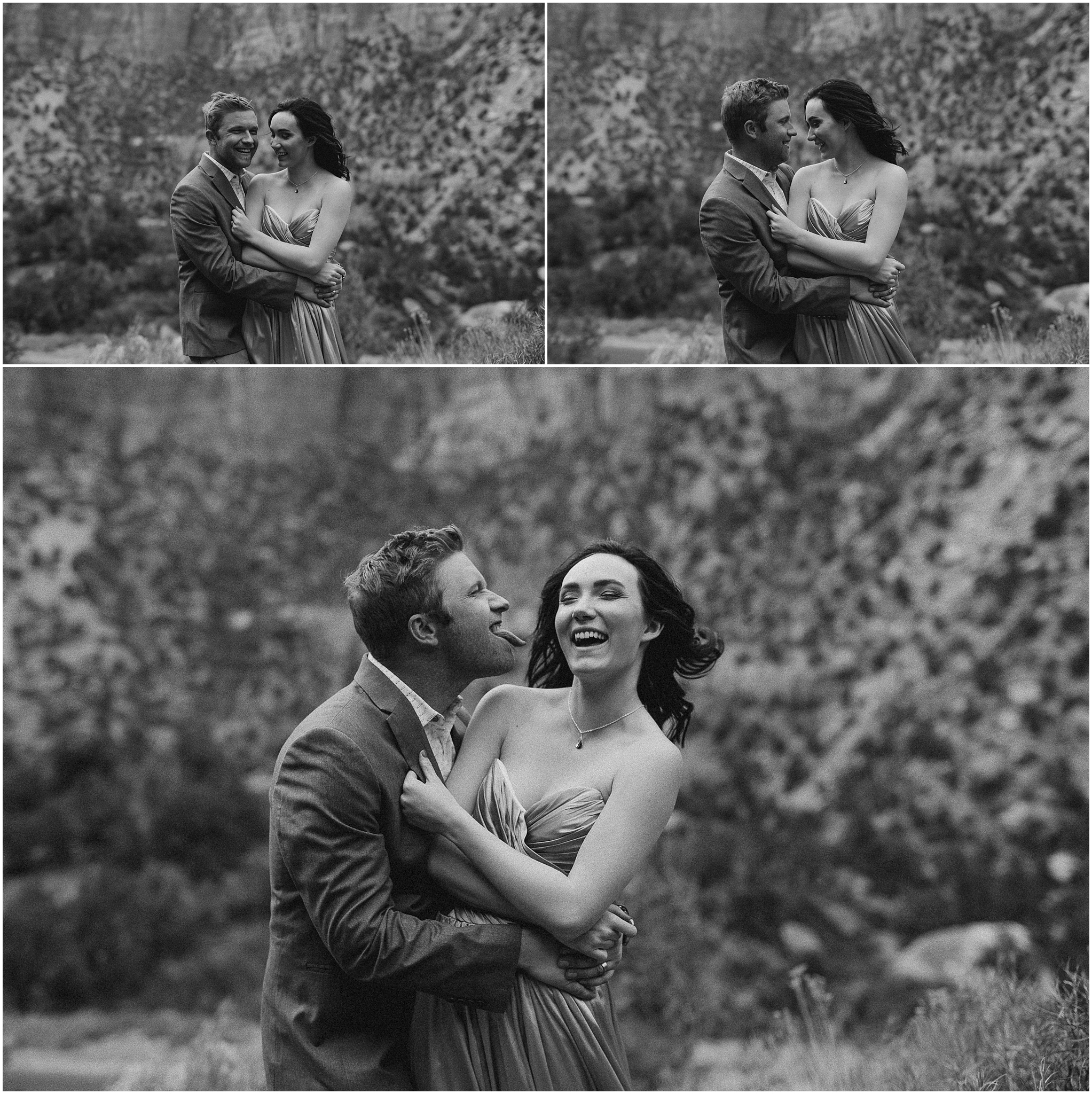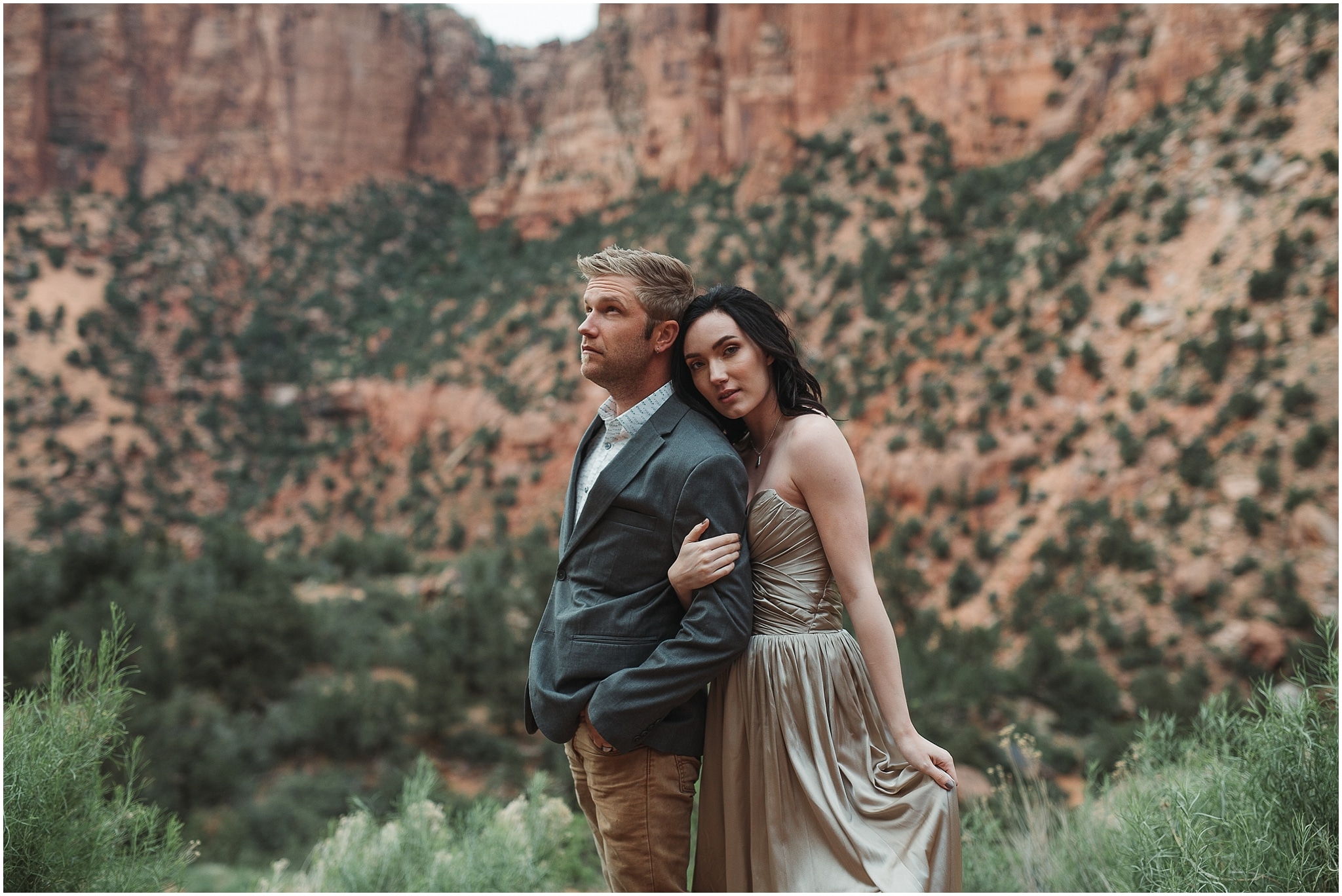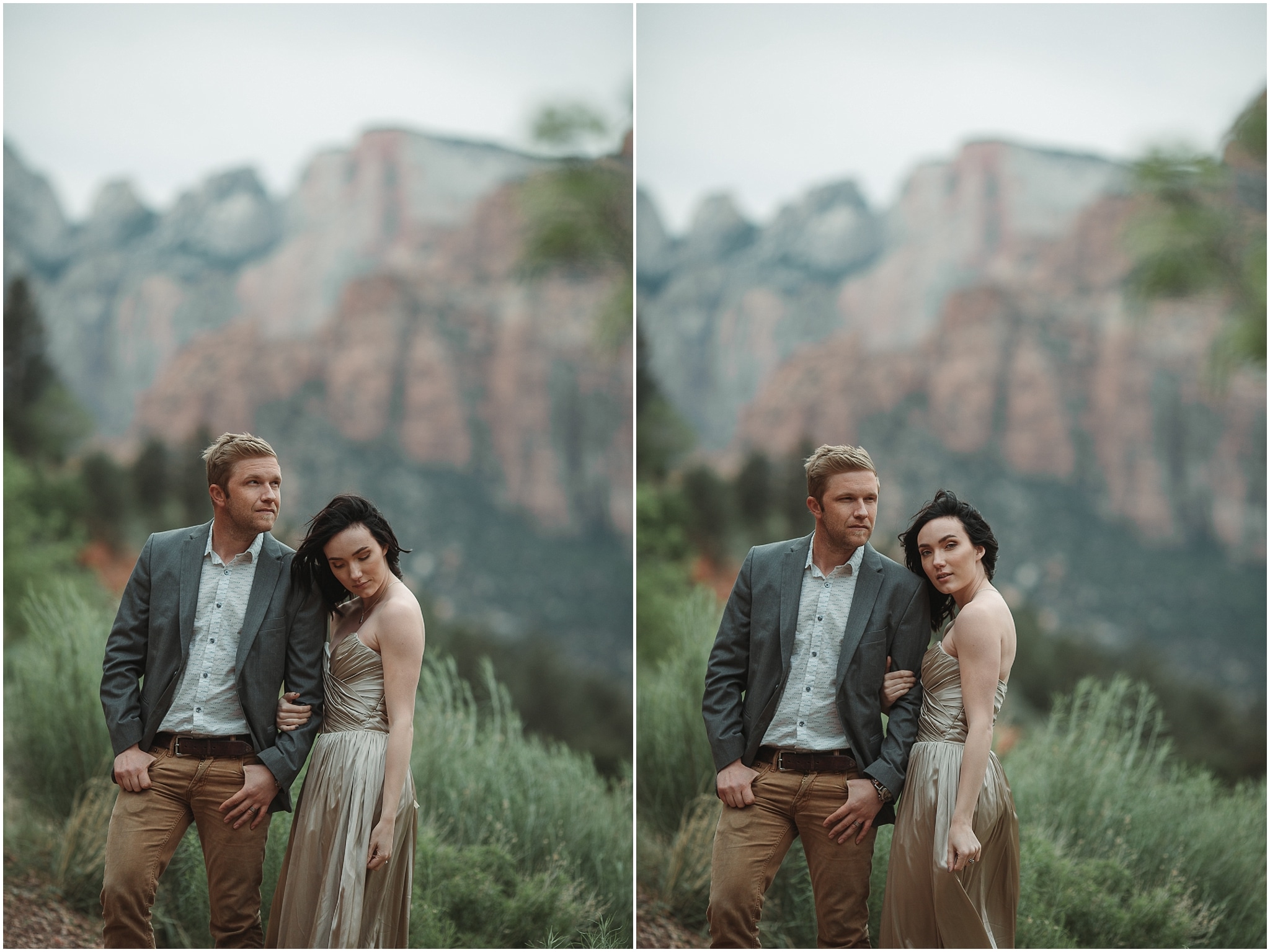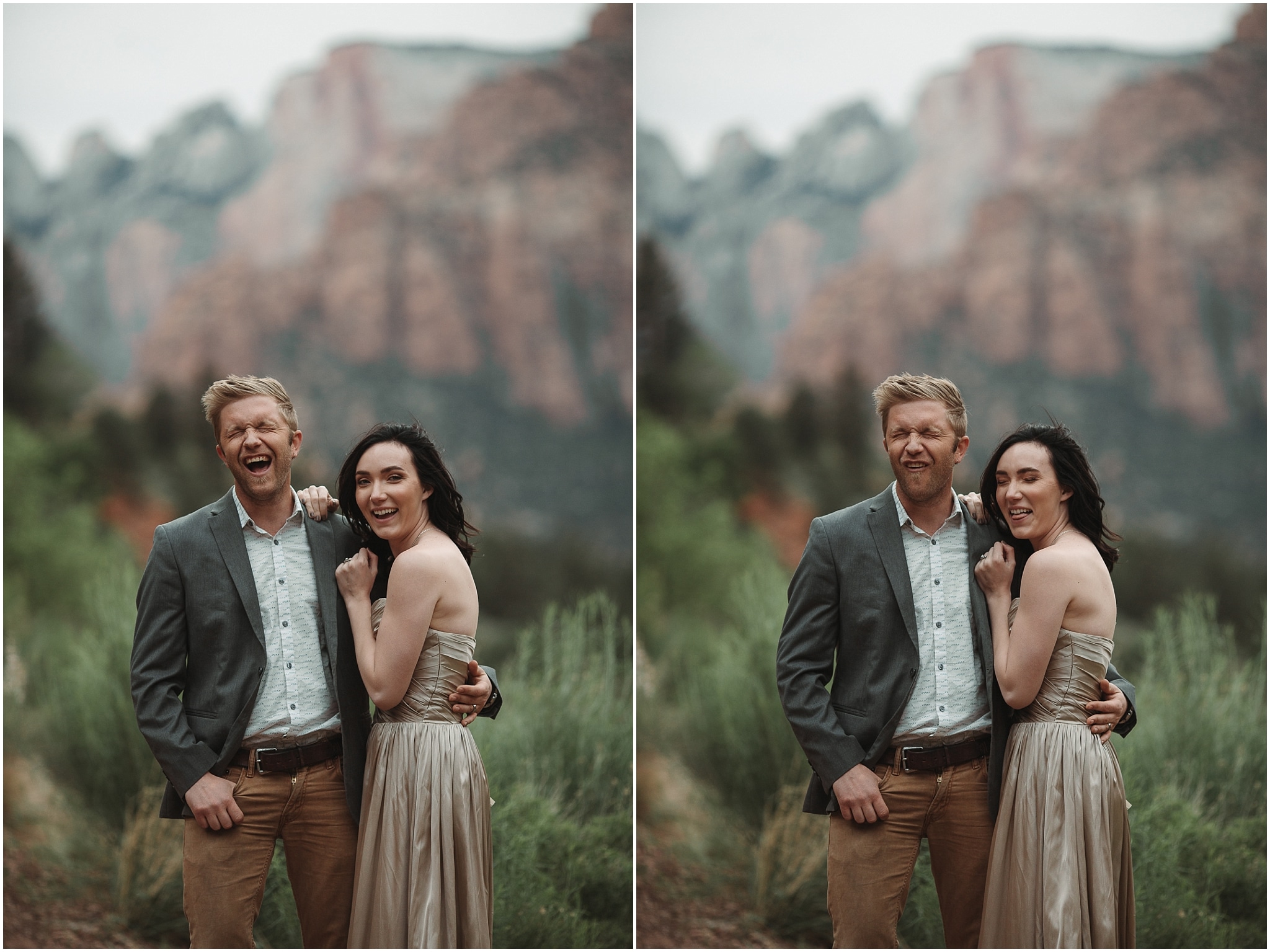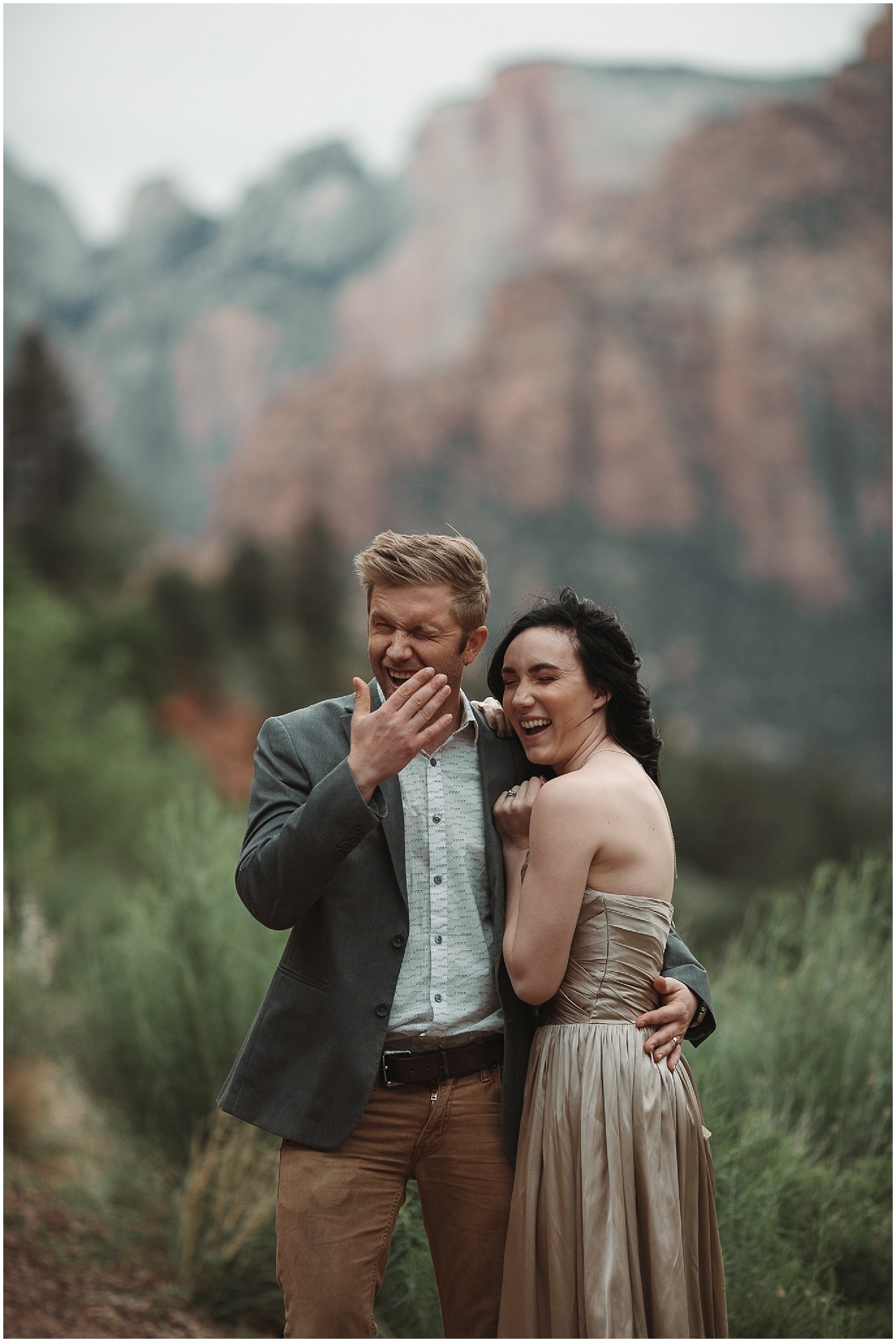 Ok, it's obviously this dress is a freaking stunner and it flows like a damn river! So of course I had to get at least SOME amazing shots showing it off! Give me a flowy dress ANYDAY!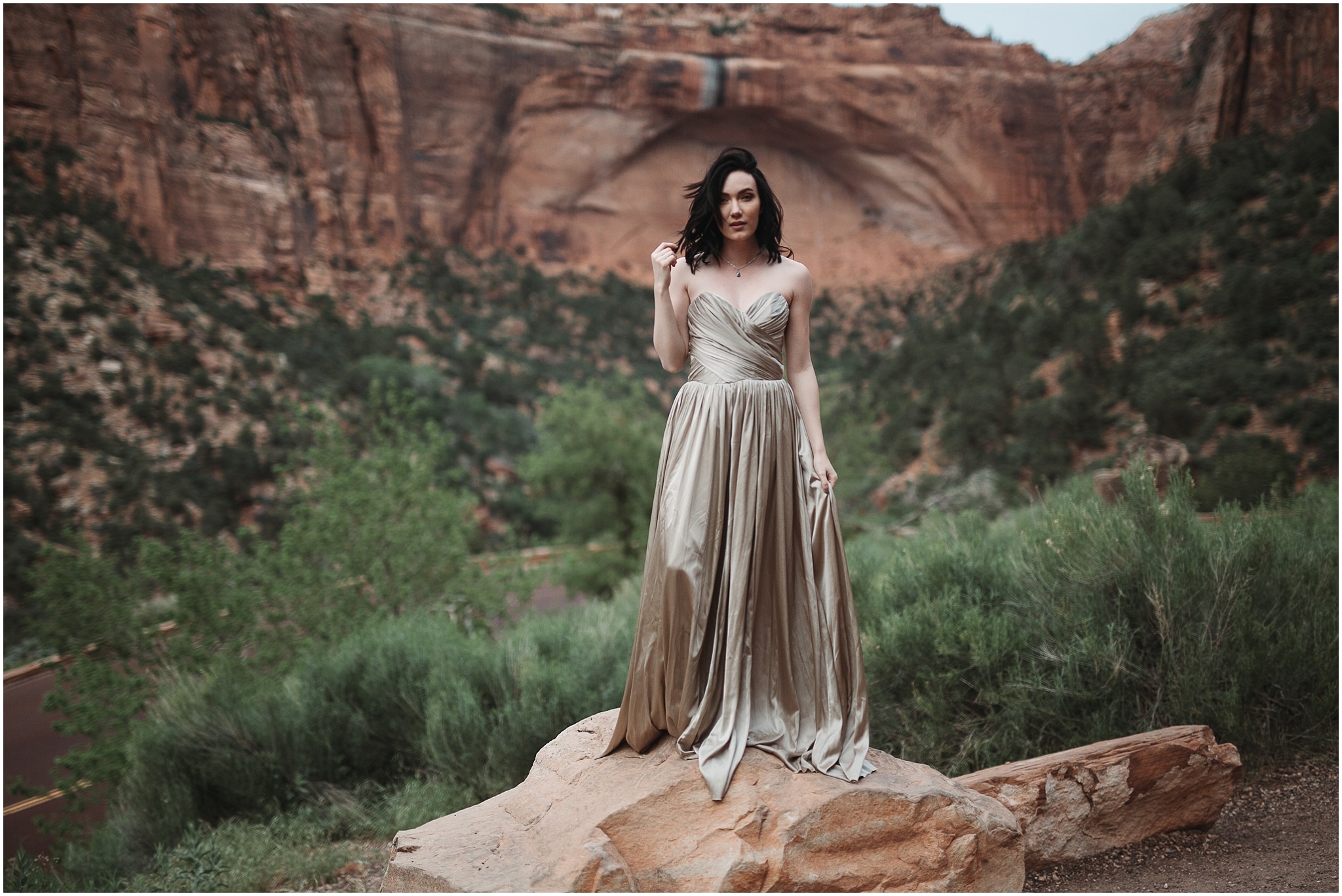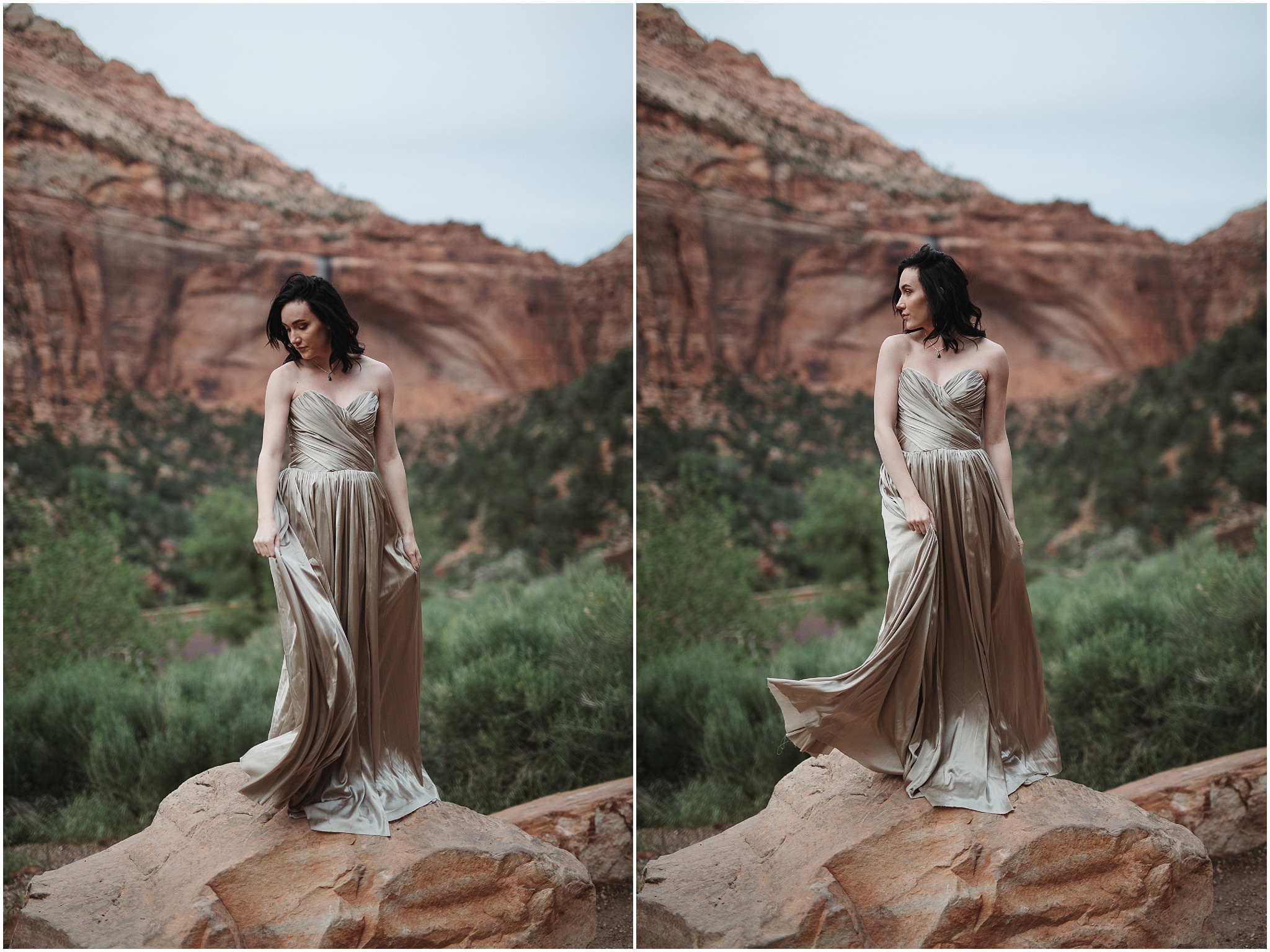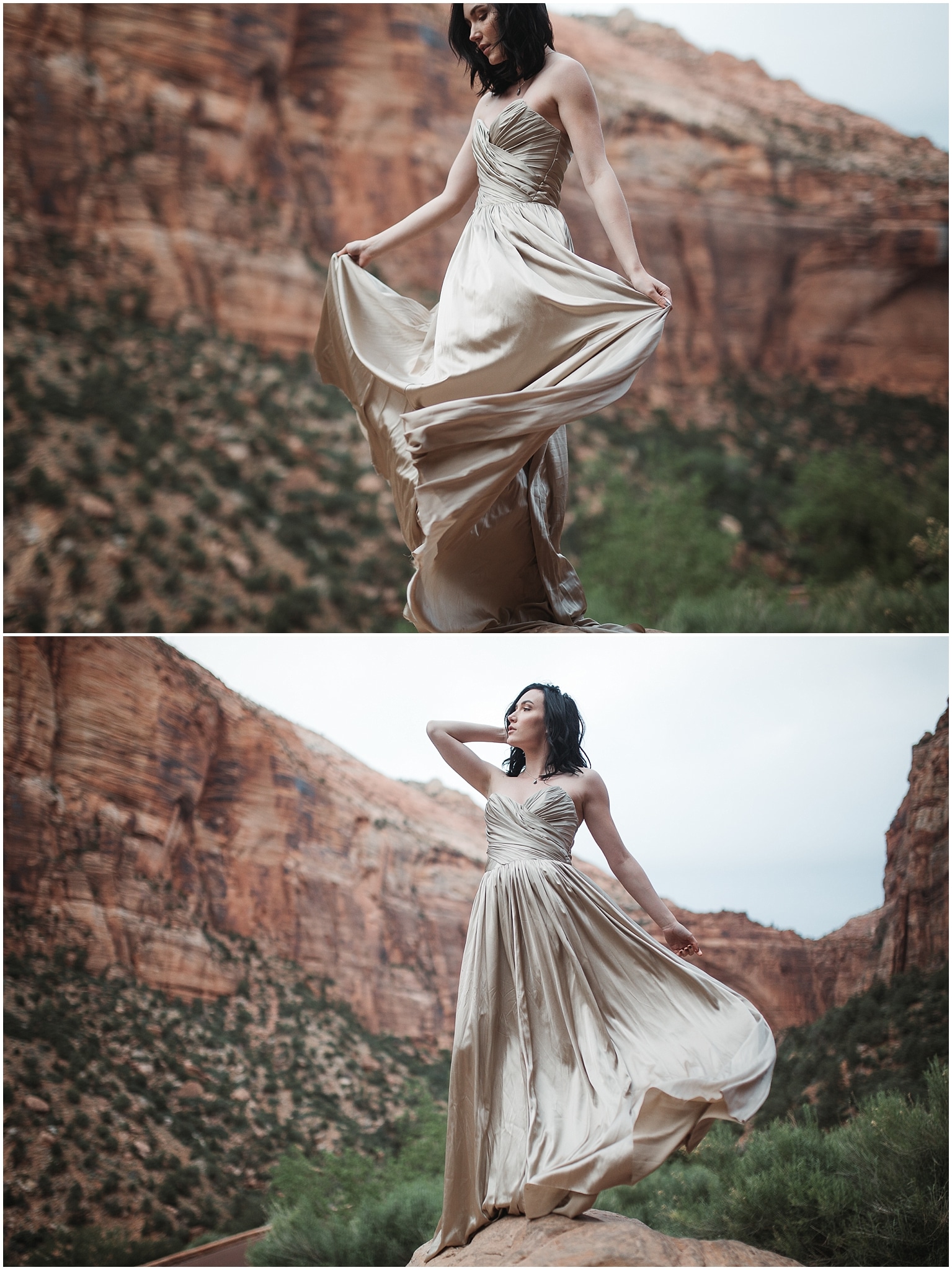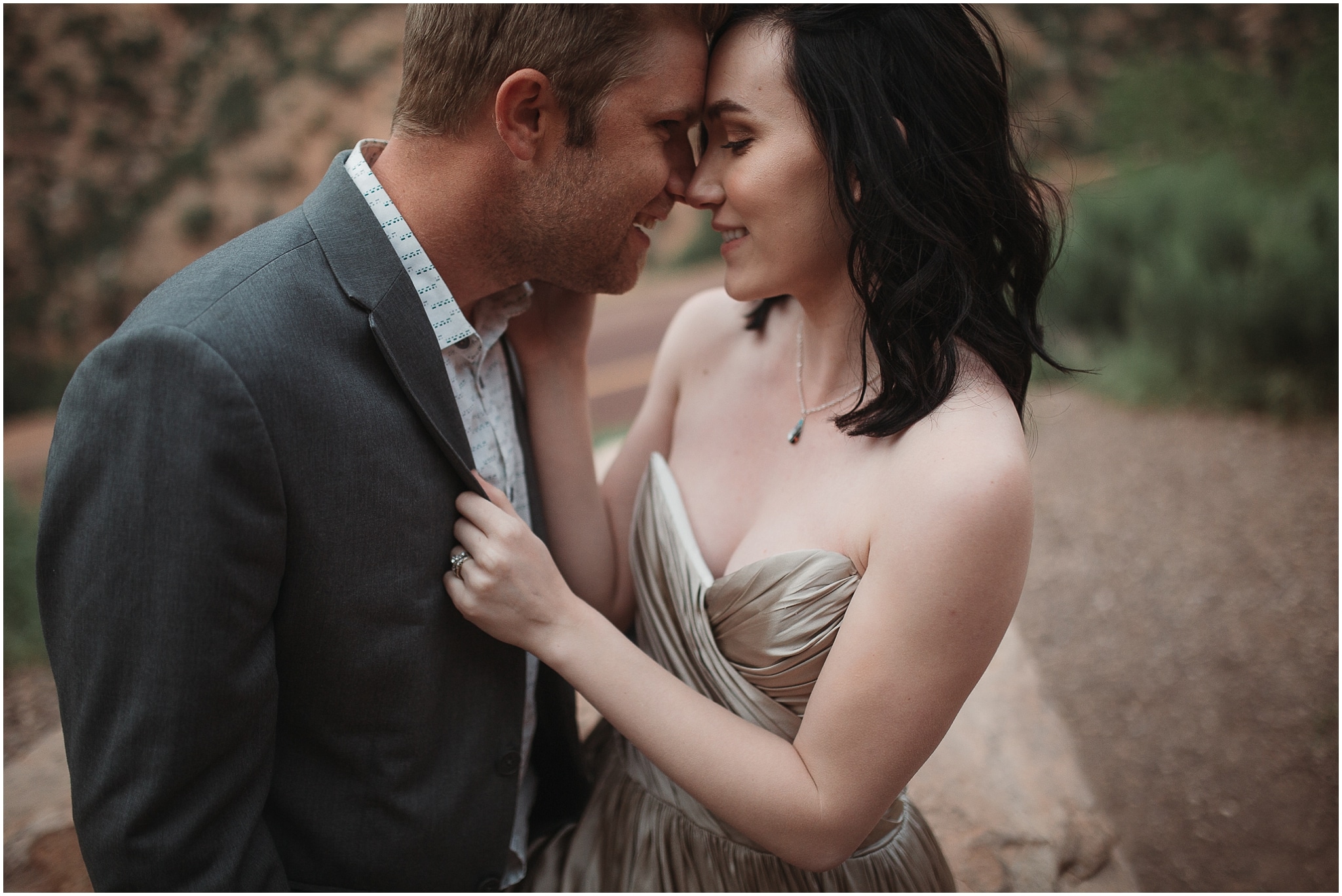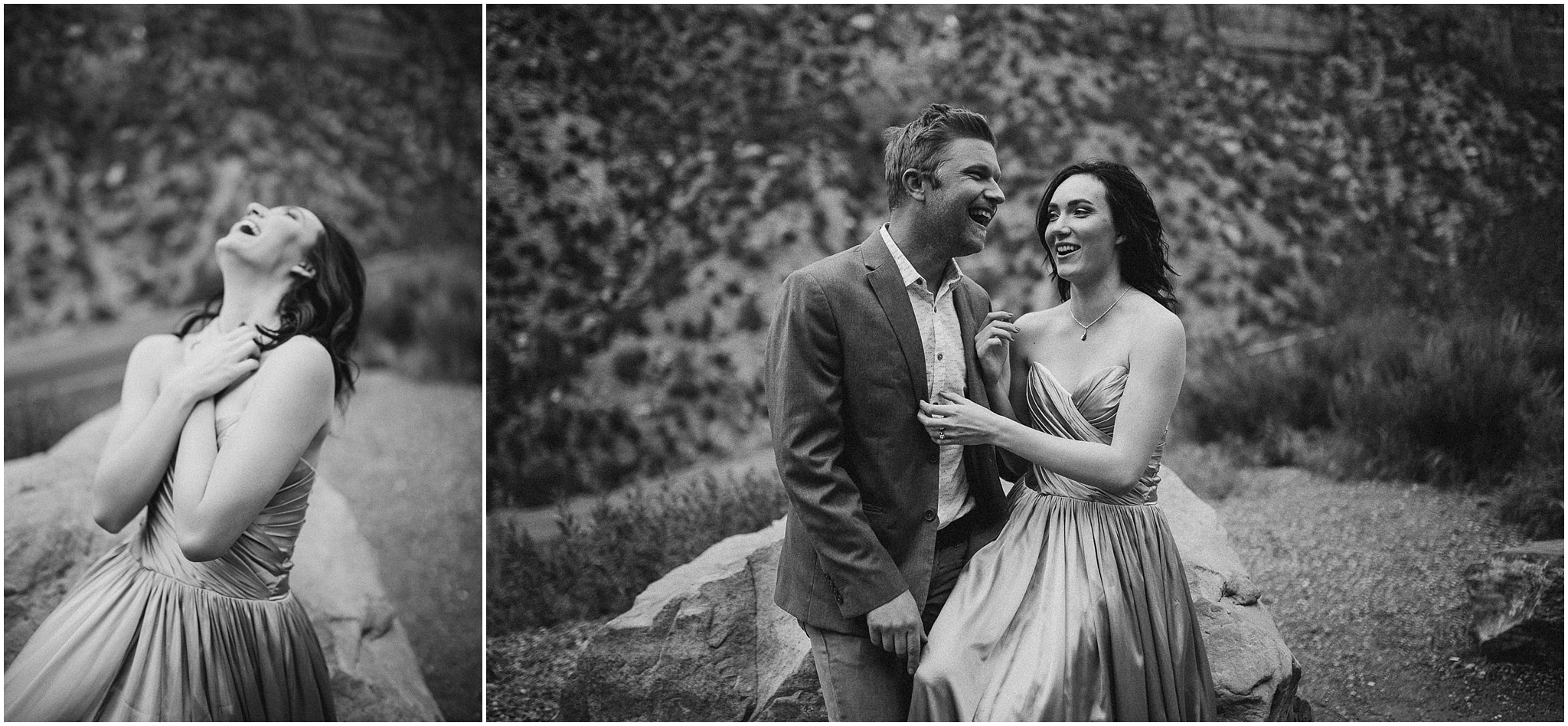 As we headed up into the park and got some elevation, we stopped to go on a hike. The Canyon Overlook Trail. I was still on the mend from my fall back in April so it took us some time to get up there. But after crossing the most sketchy bridge of my whole life, we got to the top. Holy Moly was it beautiful!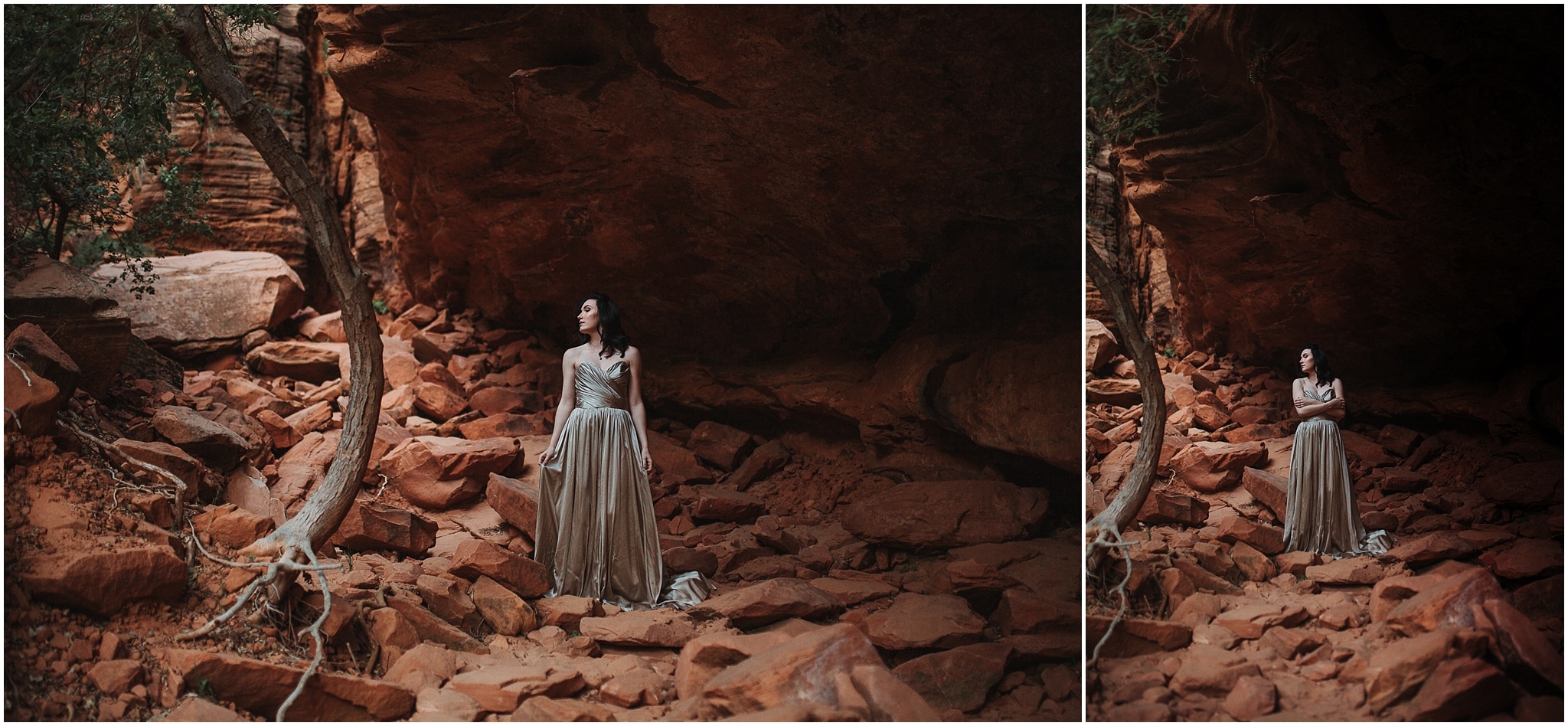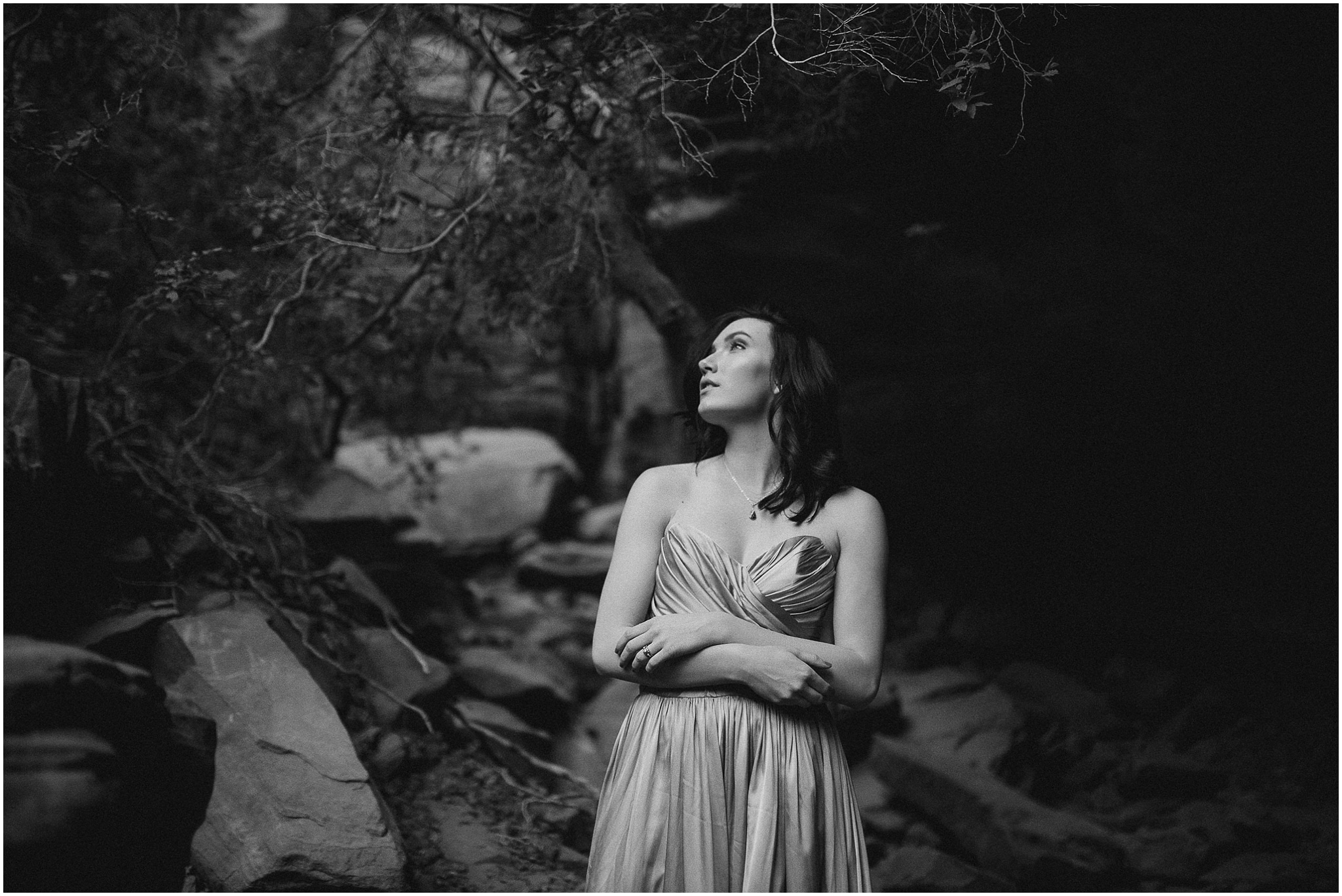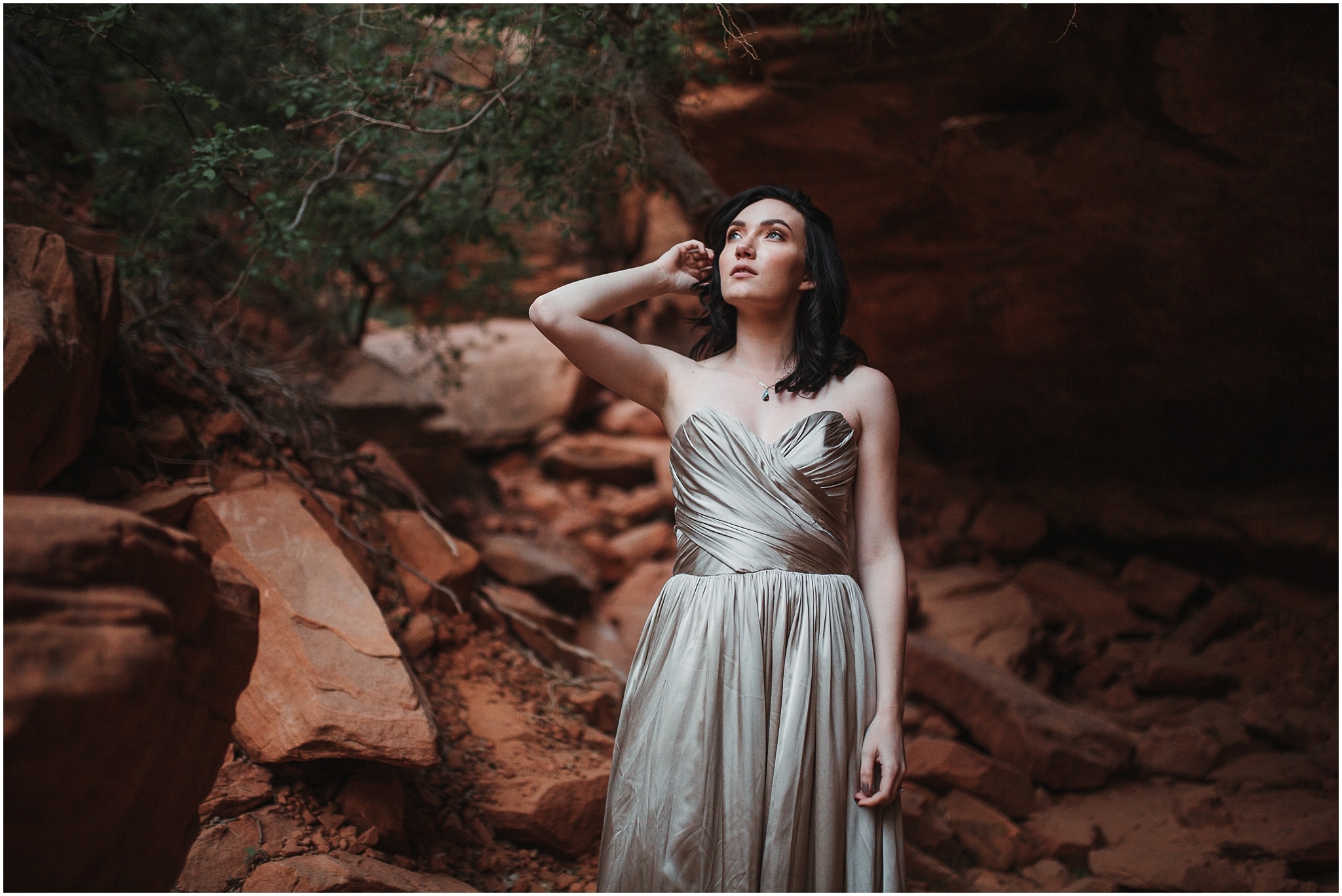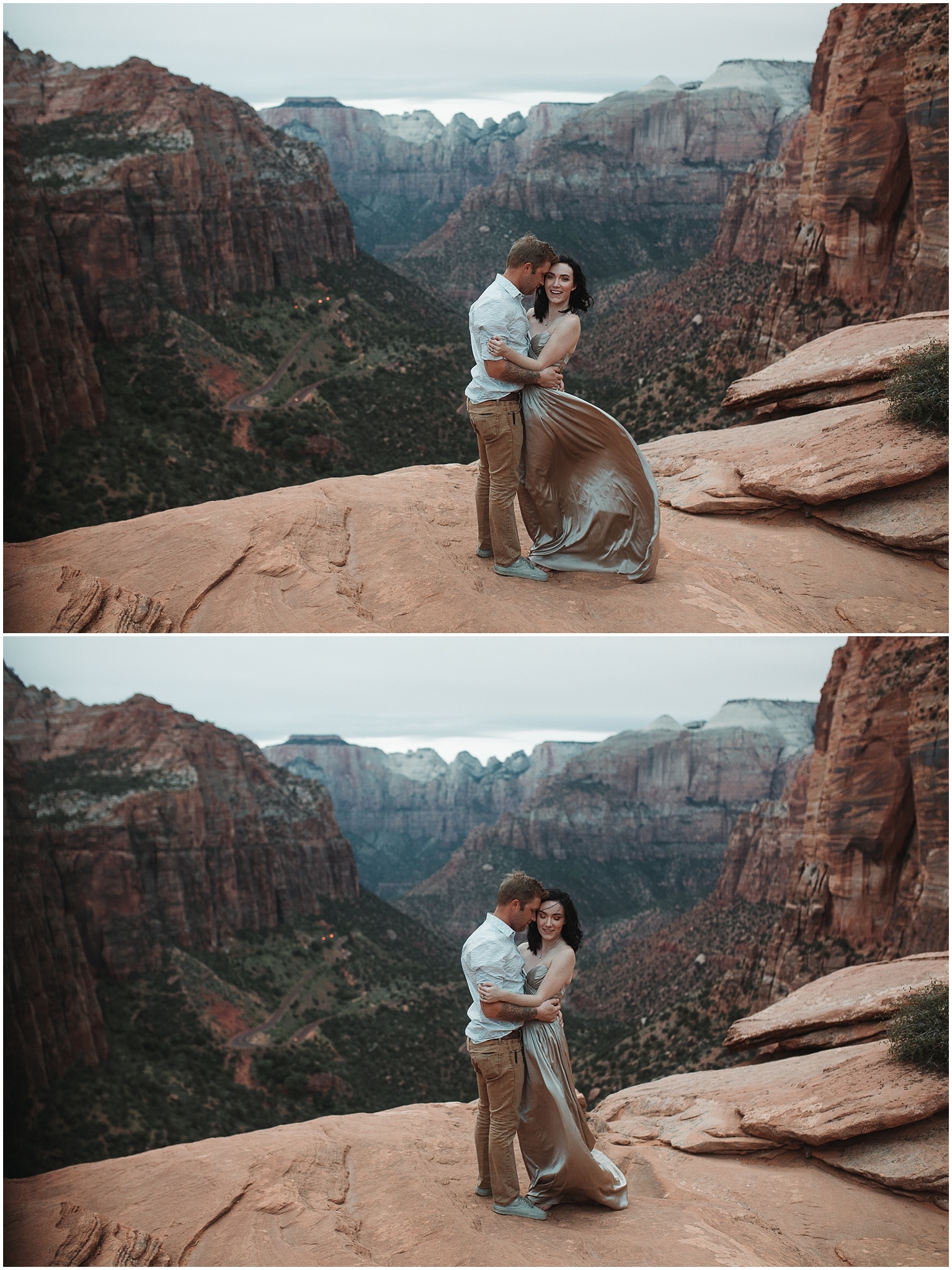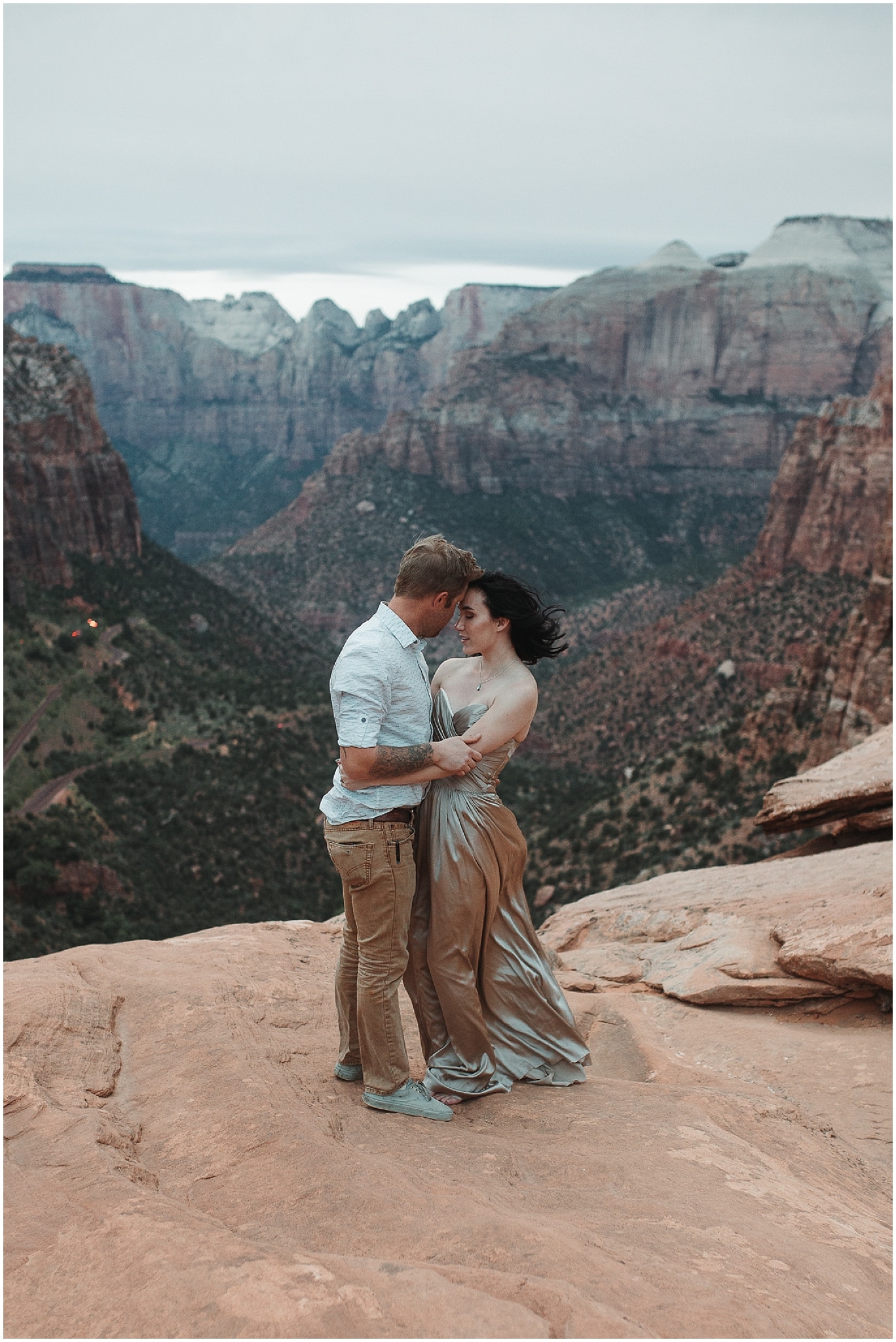 The only downside to this whole day is that it was overcast and a little rainy. I sincerely hope to go back someday for another session when it's sunny. Really want to see that red rock gleam in that desert sun. To see some of the other beautiful stories, come check out my journal here.  Thanks!
If you want to stalk me on Instagram, I'm ok with it.  Click here.