Living in the Olympic National Park, has its perks!
An Olympic National Park Adventure Engagement session by photographer Kim Butler
I don't know about you but I like to get dirty. But when I say that I mostly mean dirt roads that lead me to new locations I have never been before. Living in Port Angeles there are plenty of them in the area and I'm always taking my Subaru Outback to get a new layer of dirt on her.
In case you don't know, Port Angeles is the gateway to the Olympic National Park You have to travel through it to get to anything. With Juwelene and Allan they currently leave in the Seattle area but seeing as he is in the military they won't be living here all that much longer. Still not sure where they will land in a few years they wanted to get some beautiful photos of the area before they moved to remember it by. Having been engaged just a few months earlier it seemed like the best time as any to take advantage of this opportunity.
They trusted me with all aspects of the shoot. From what she should wear (seriously, she texted me like 15 different dresses!) to where it should be. I told them I wanted to take them to one of my favorite spots. But it is also a "secret" spot to those who don't live in the area.
We drove together, chatting about the weather, our favorite tv shows, our travels, and how they felt so awkward being in front of a camera. Which of course I told then they had no reason to be. Over 10 years of shooting couples, it has been my mission to make sure they are comfortable. After about 5 minutes, they let their guard down and what follows are some really fun, and sweet photos. Please do enjoy!

In 2017 I became OBSESSED with the flower Lupine! It's such a beautiful blue flower and it's indigenous to Washington. I knew we had to use it as much as possible with Juwelene's beautiful floral dress.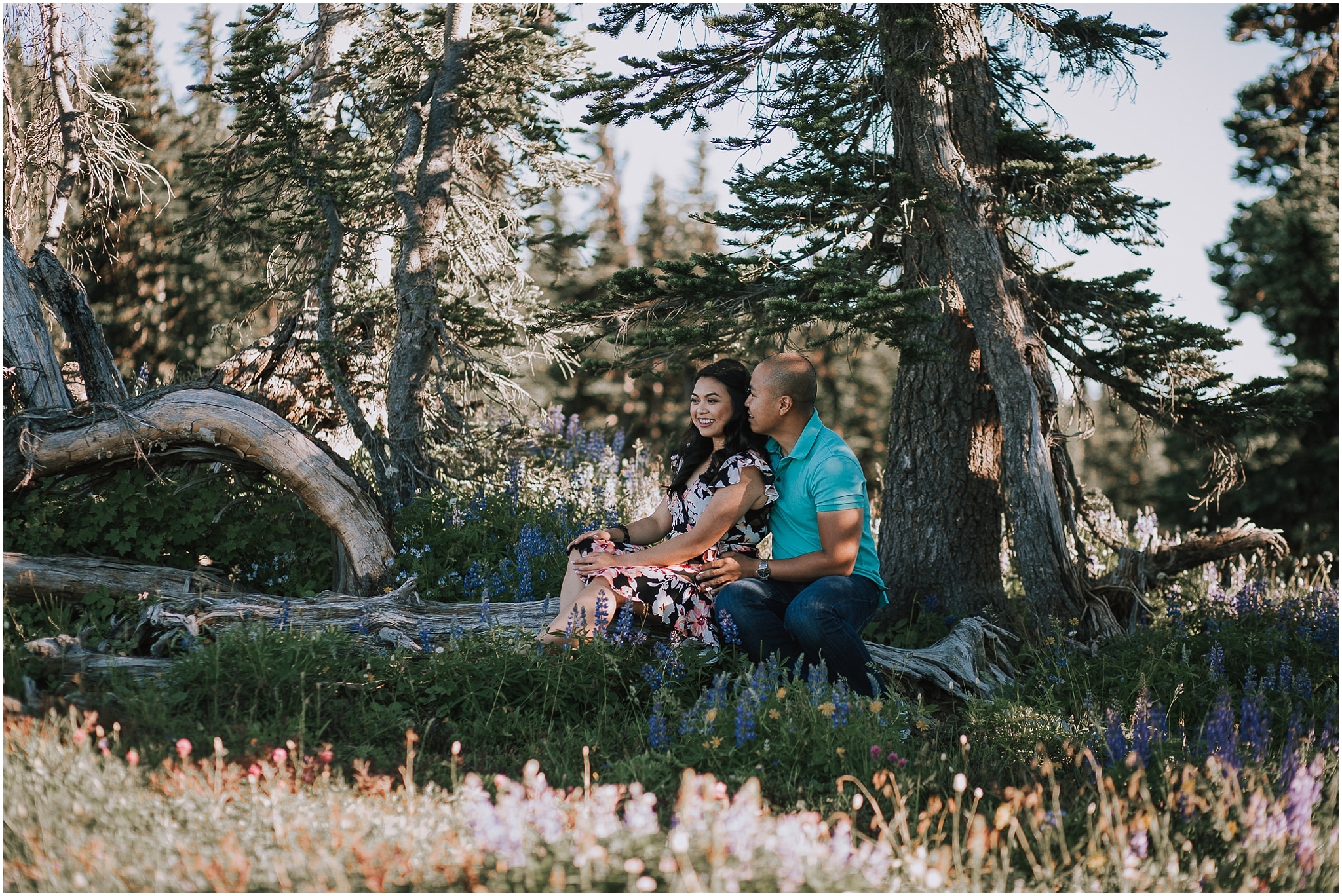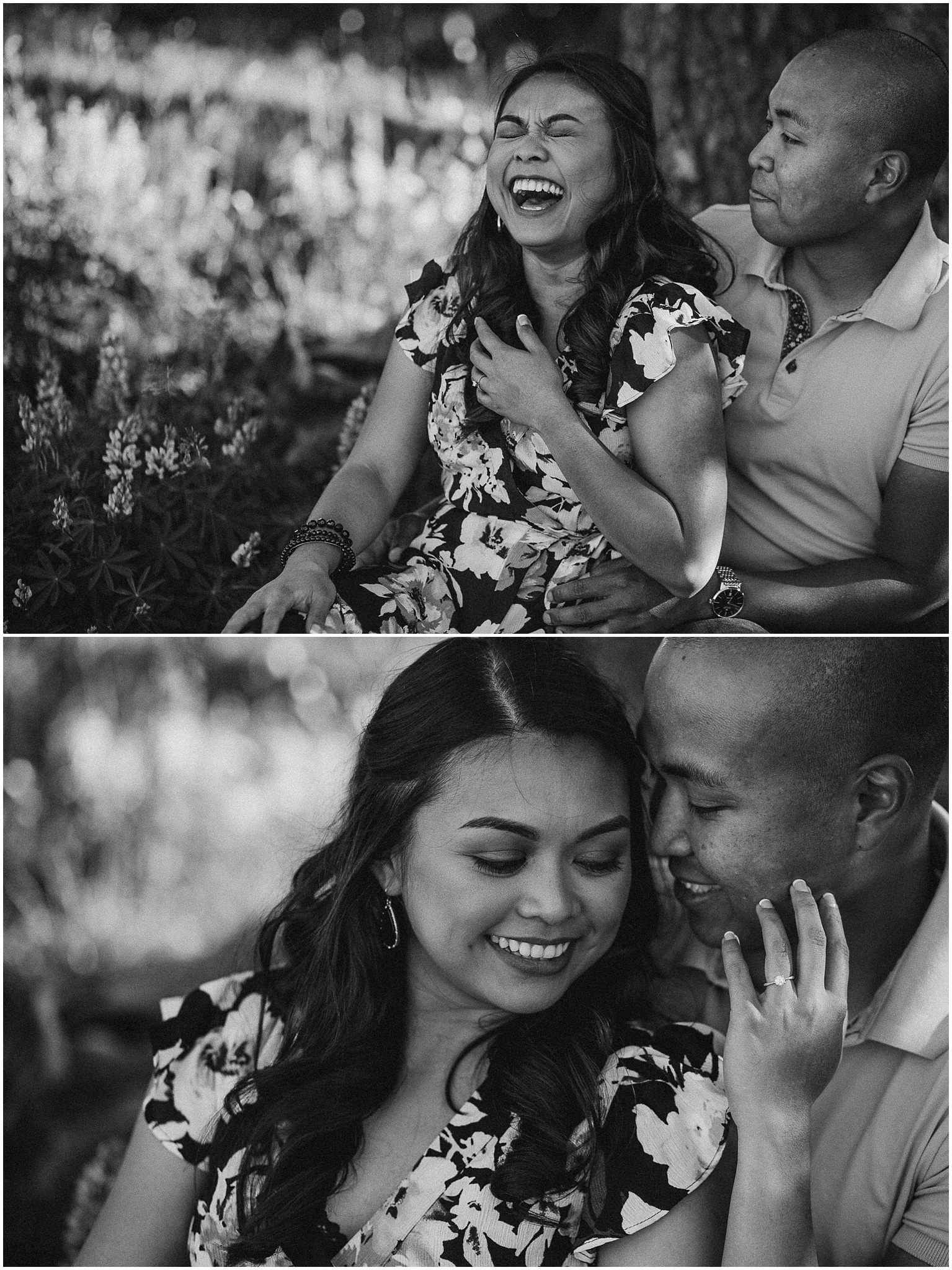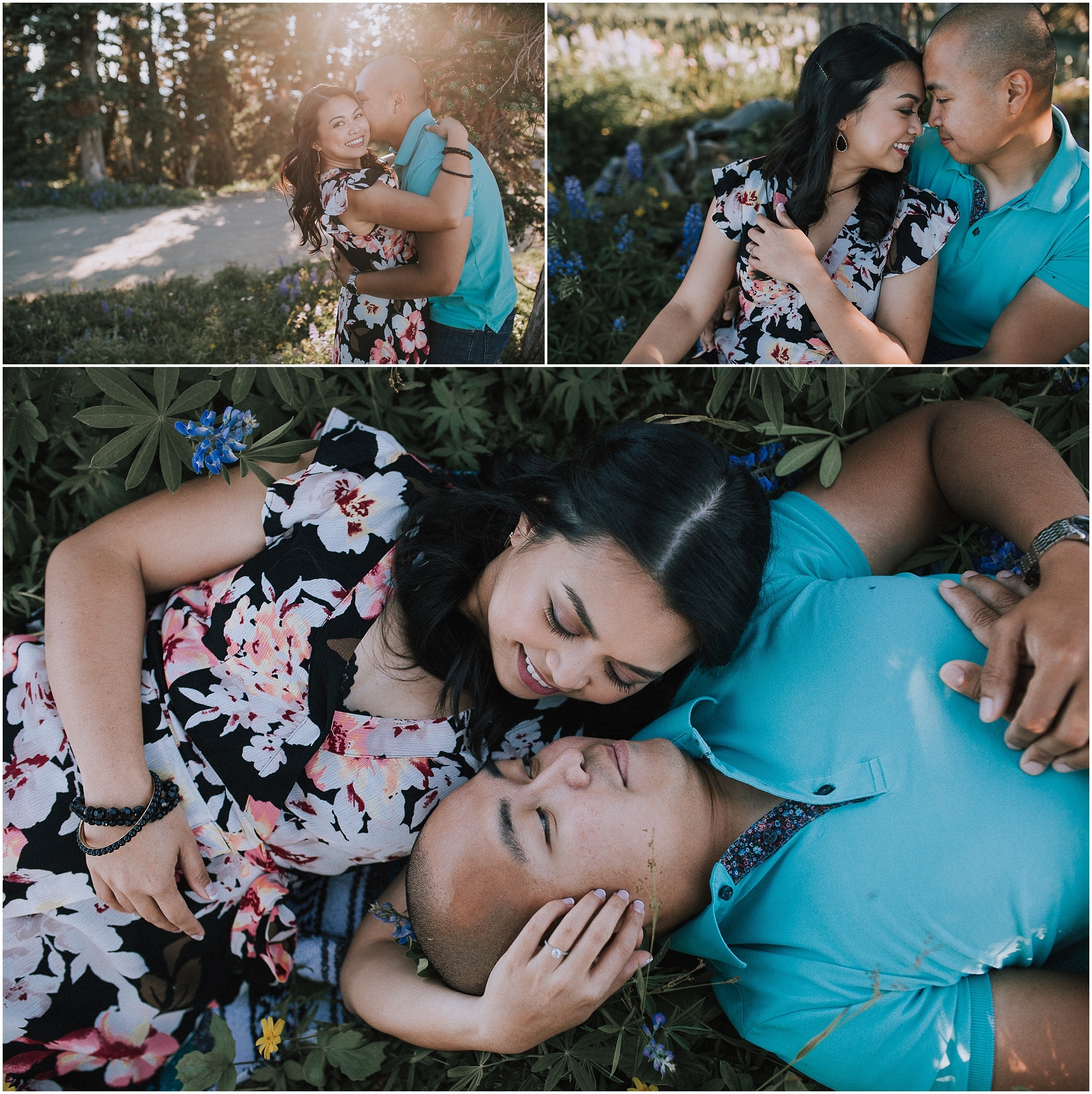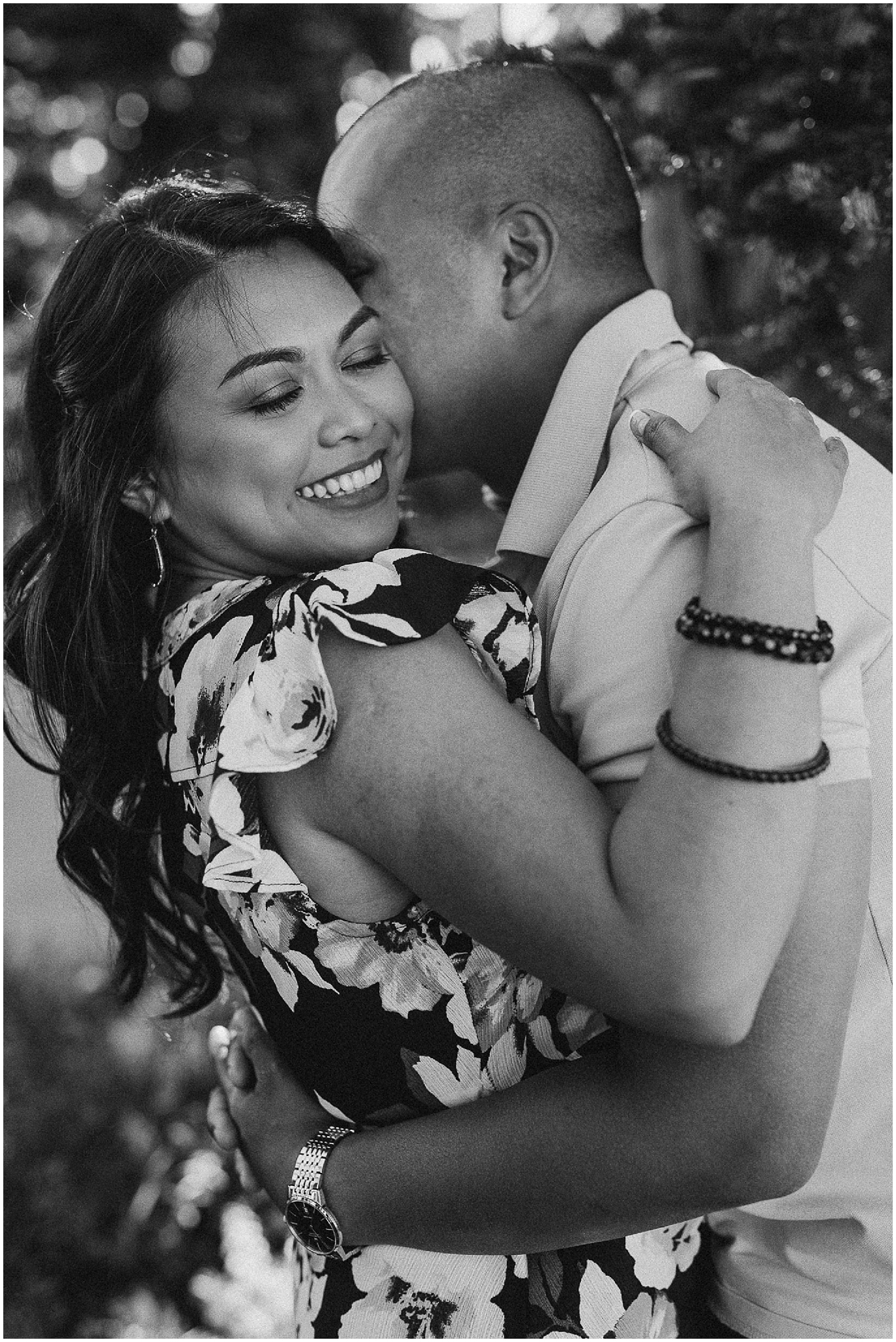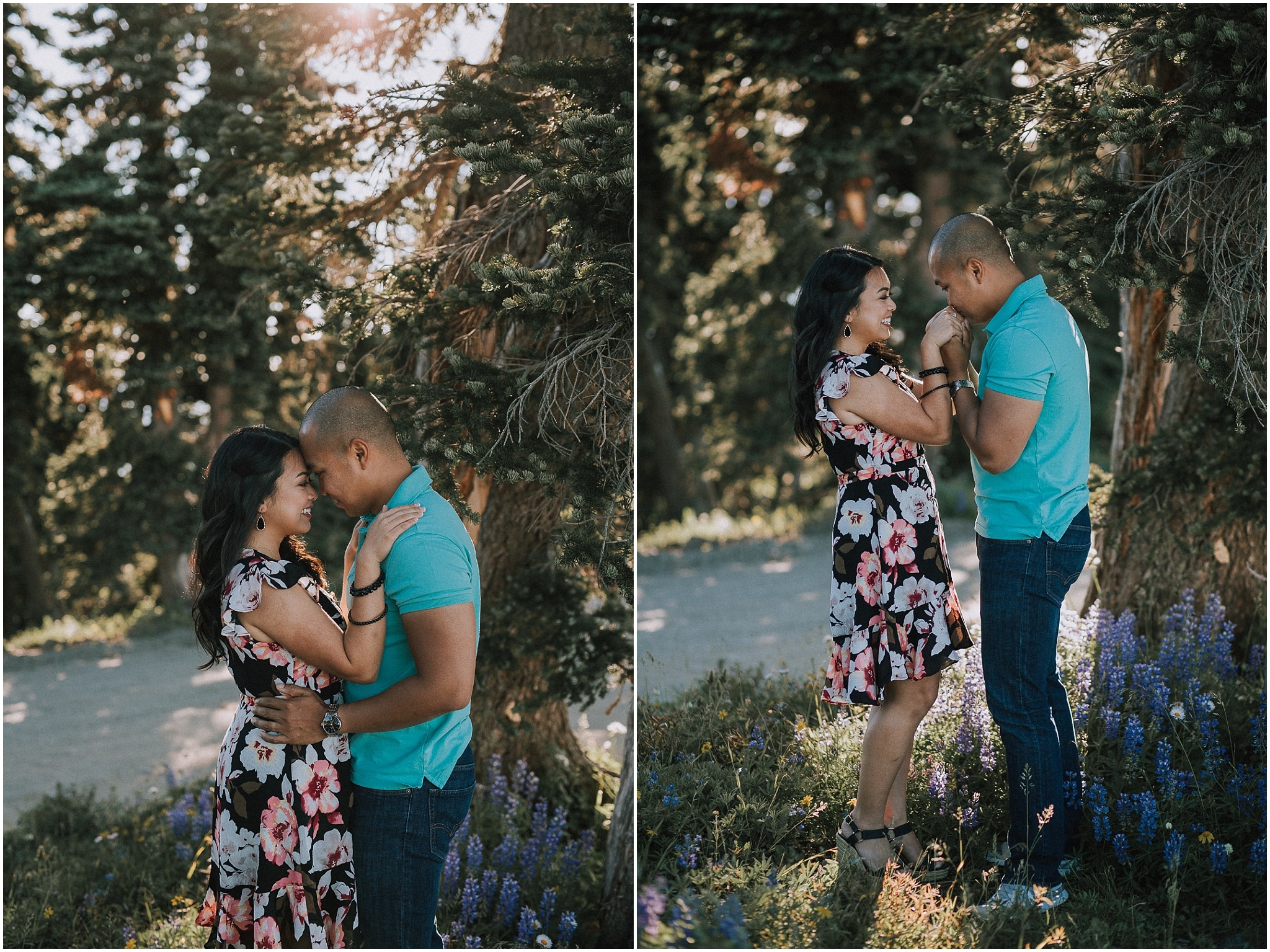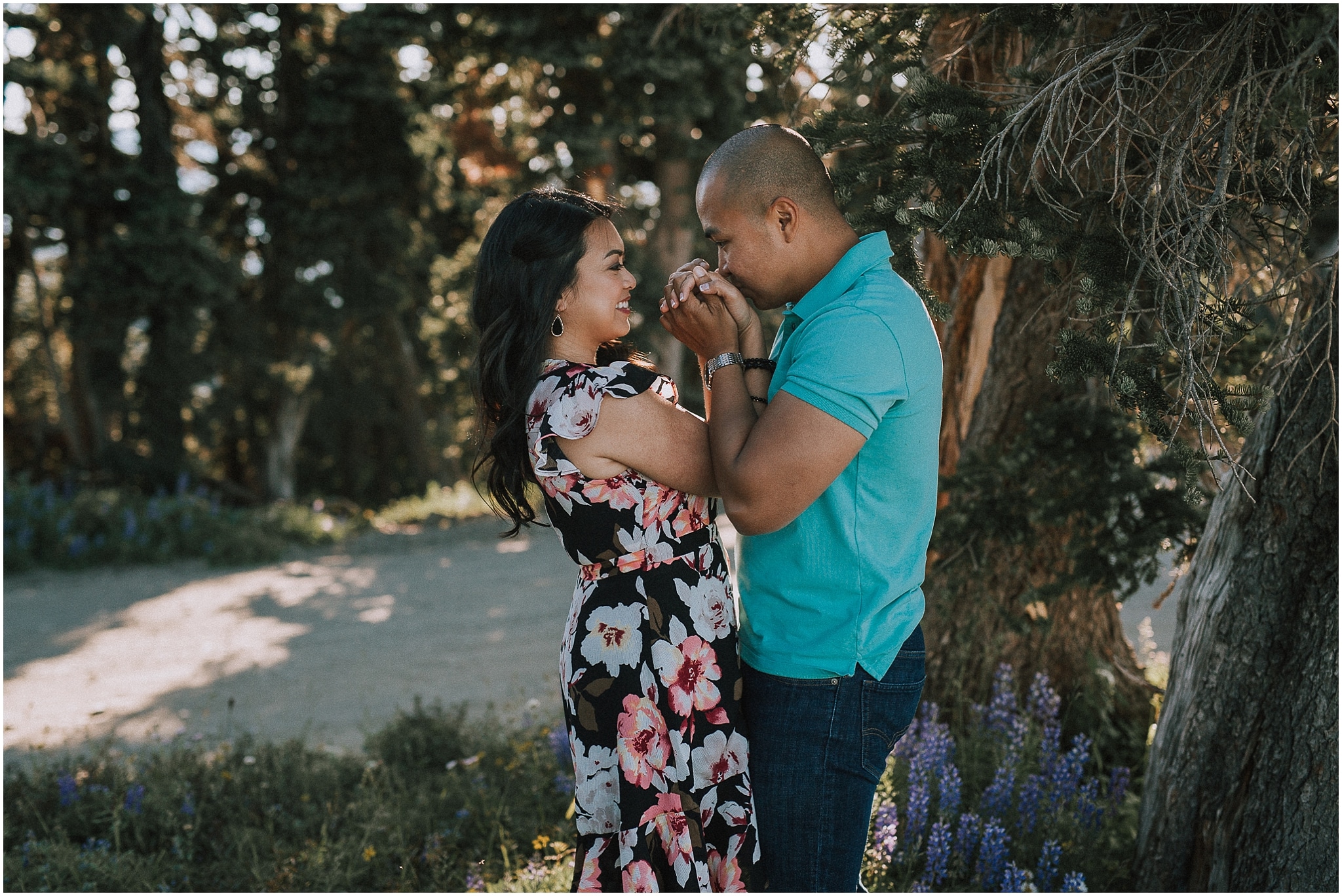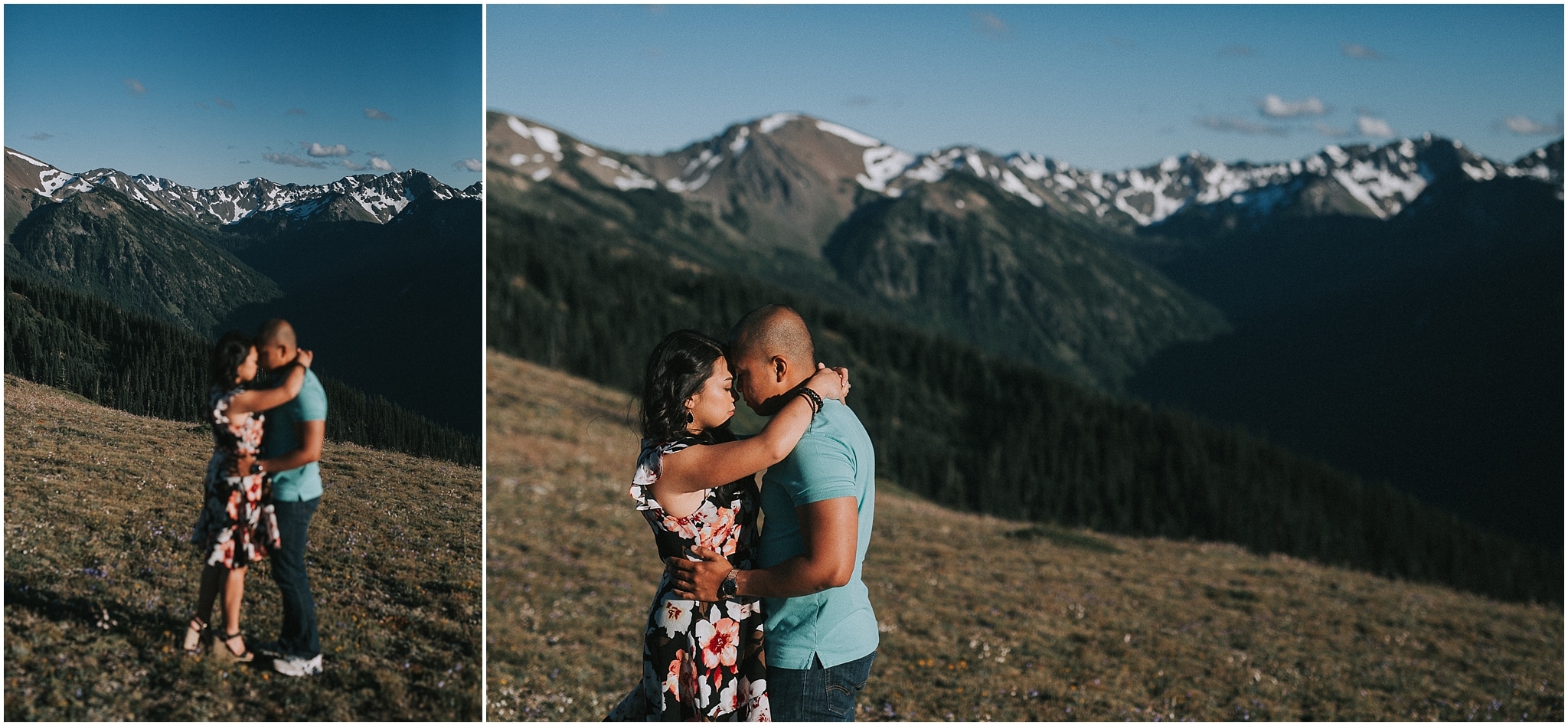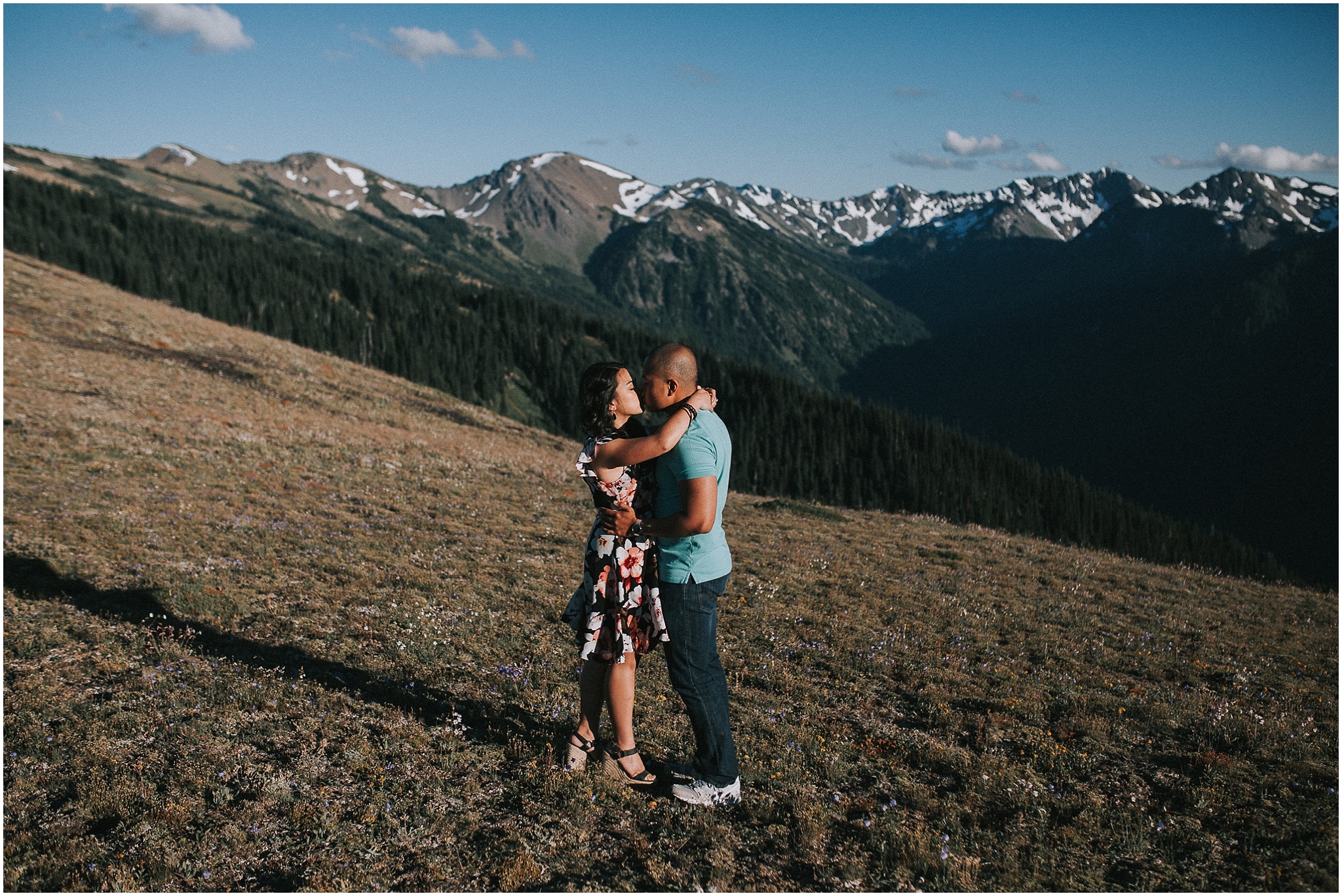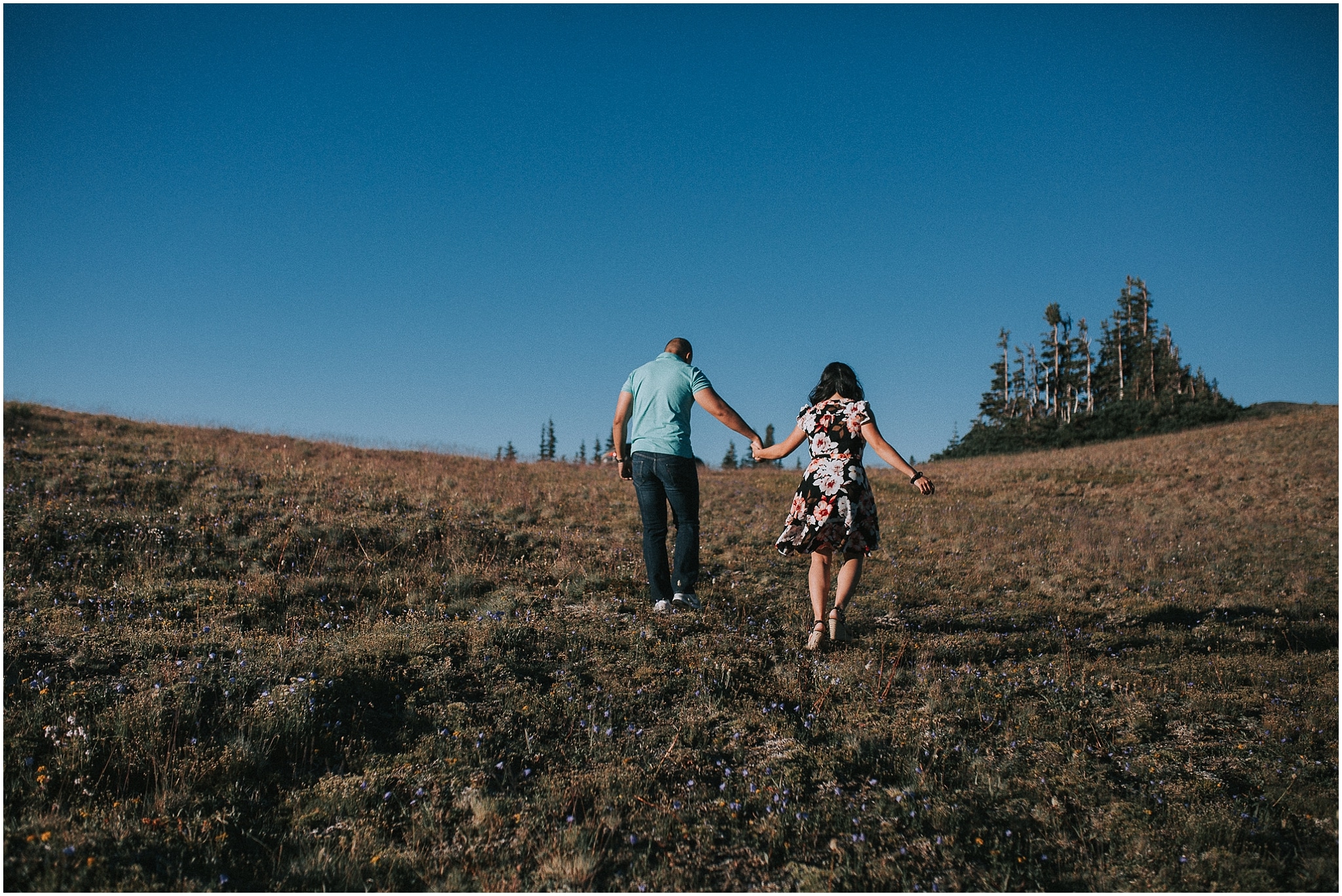 The following dress is what her and I finally agreed upon. IT.WAS.PERFECT! The stunning red popped magnifically against the green trees and blue sky. I am so smitten with how these photos came out and safe to say created a red obsessed for me.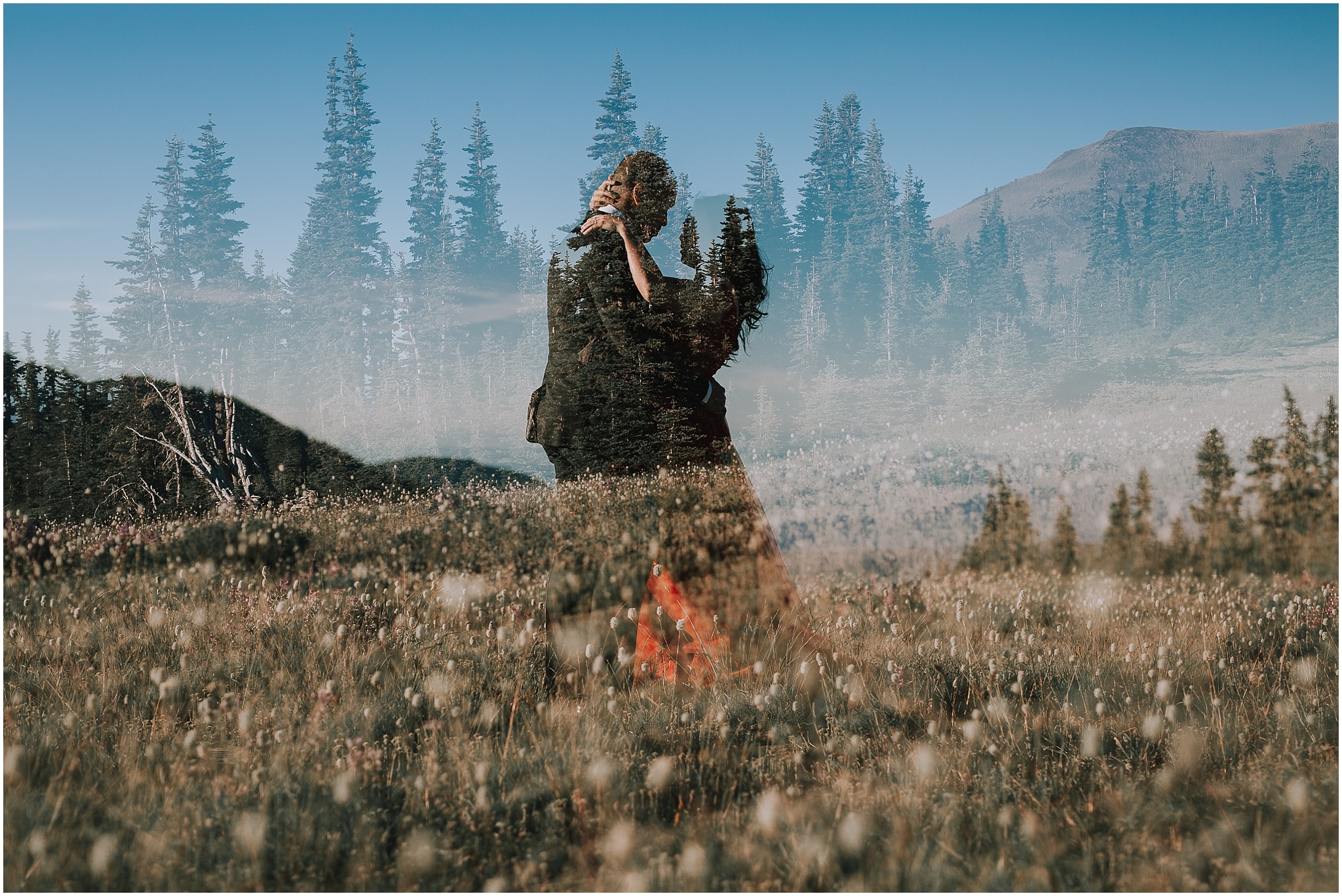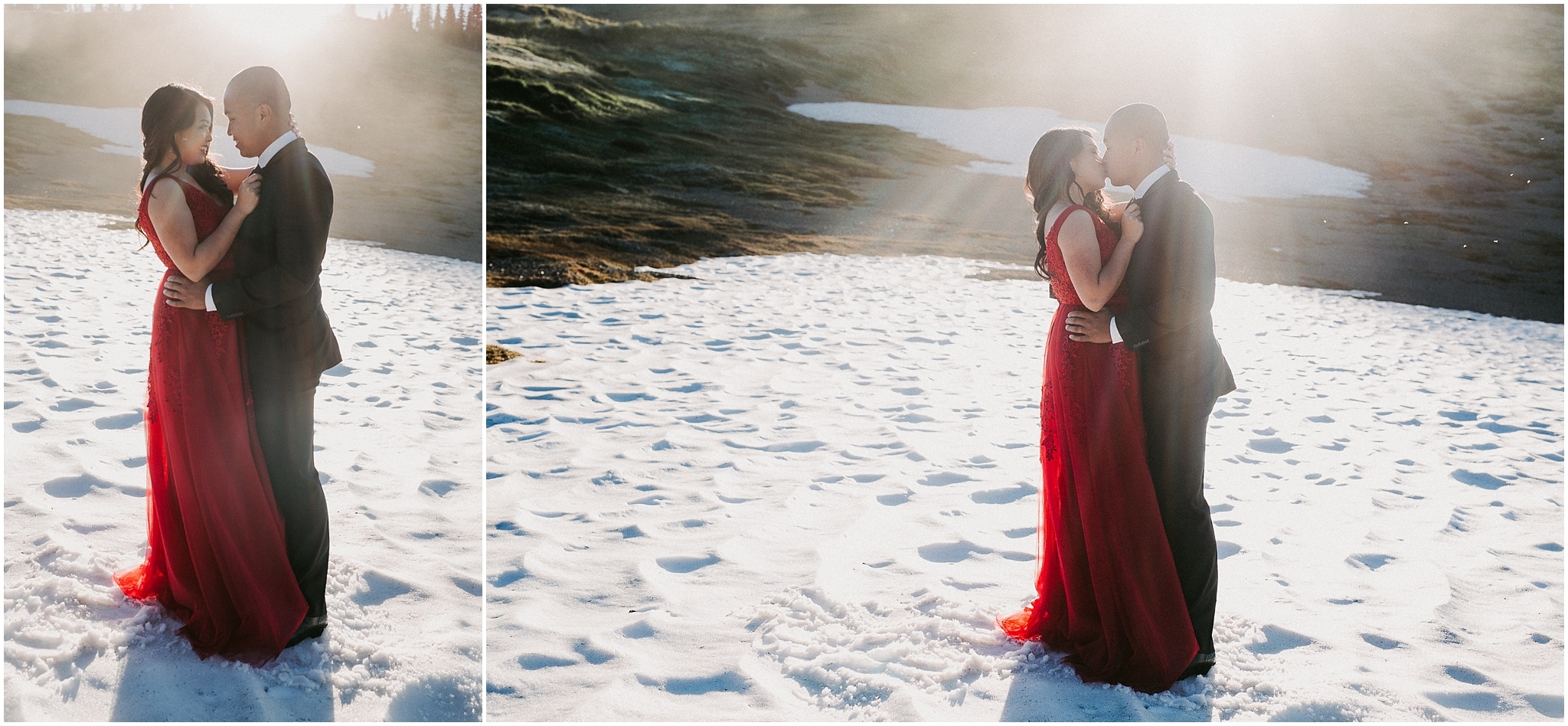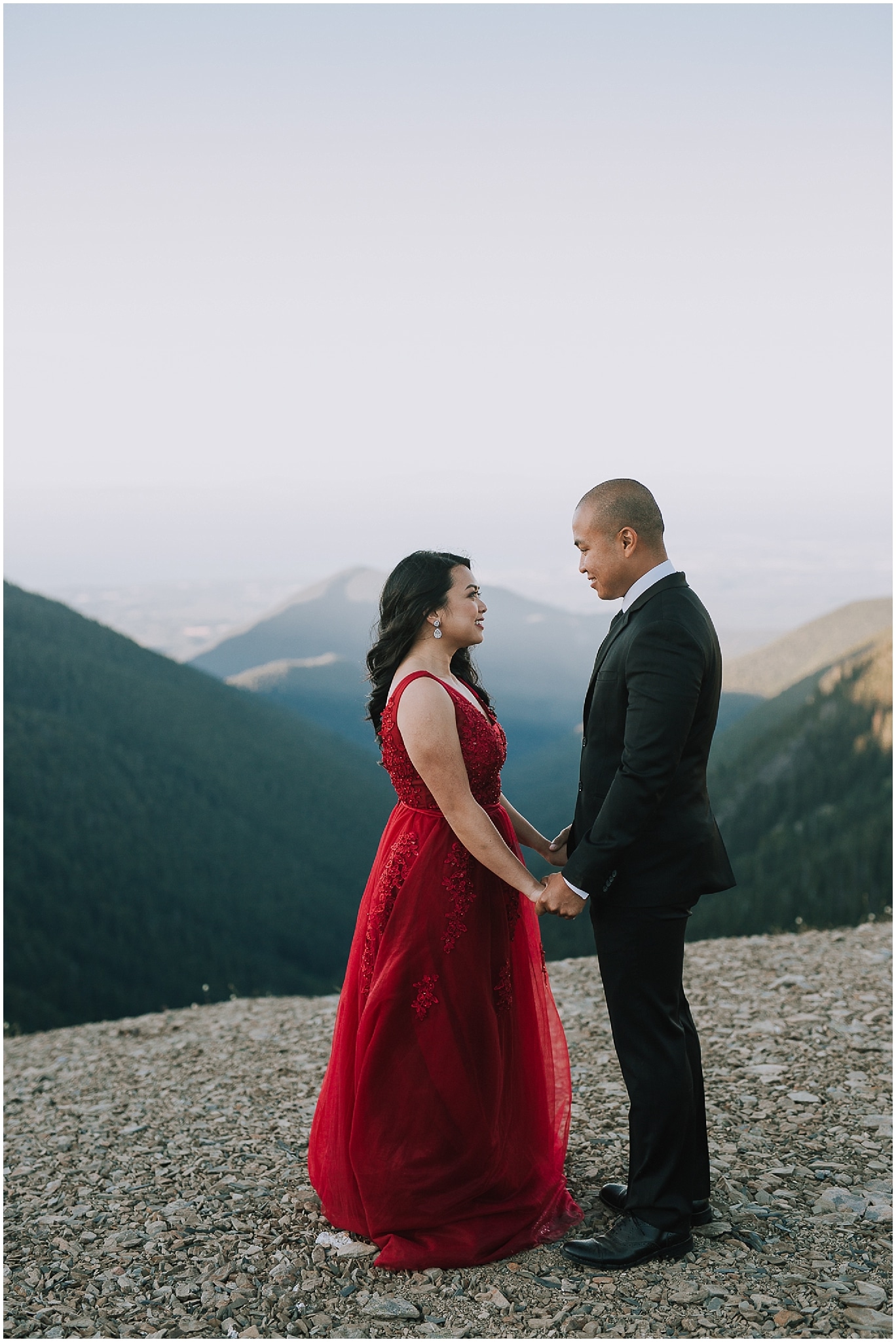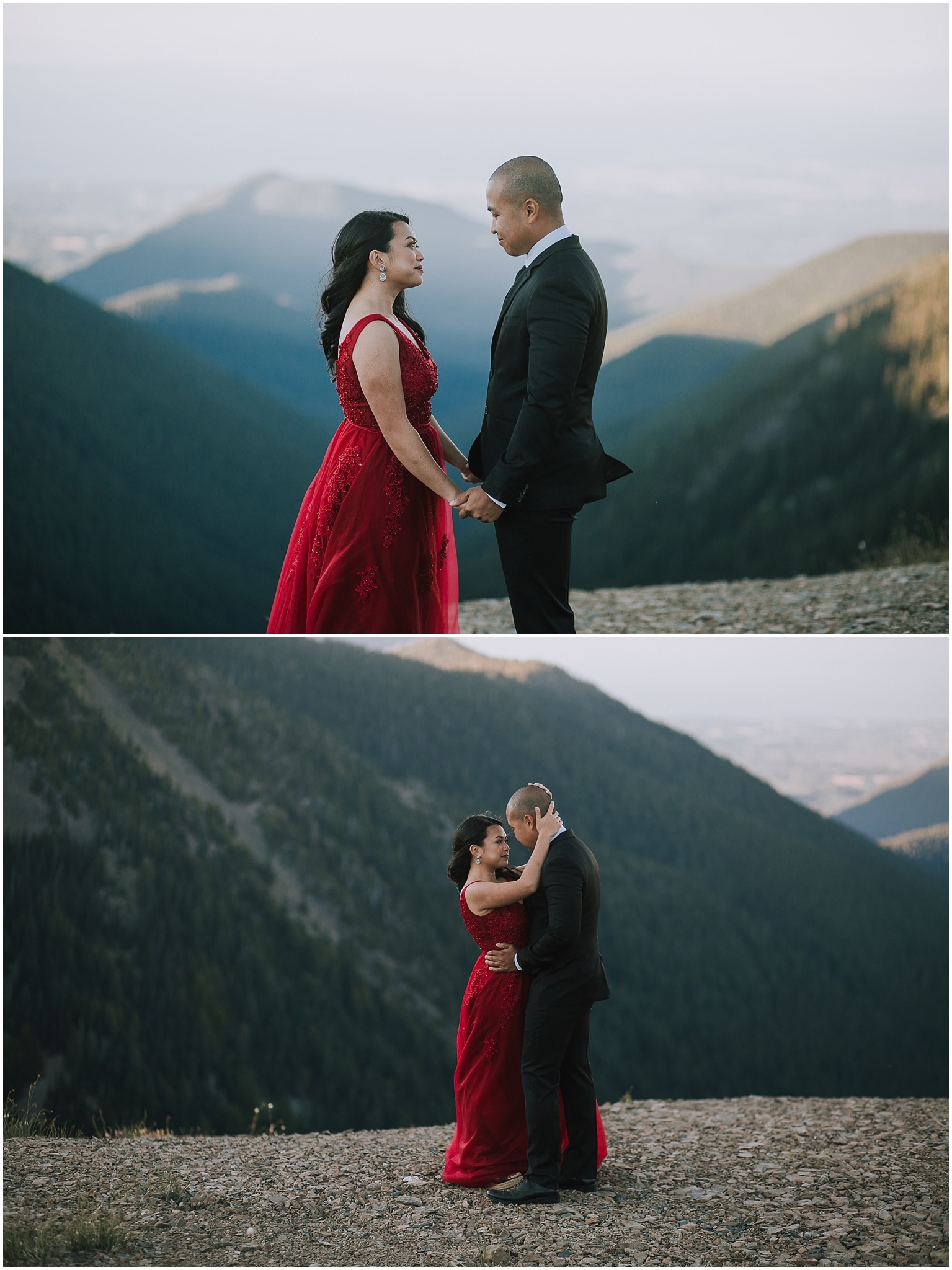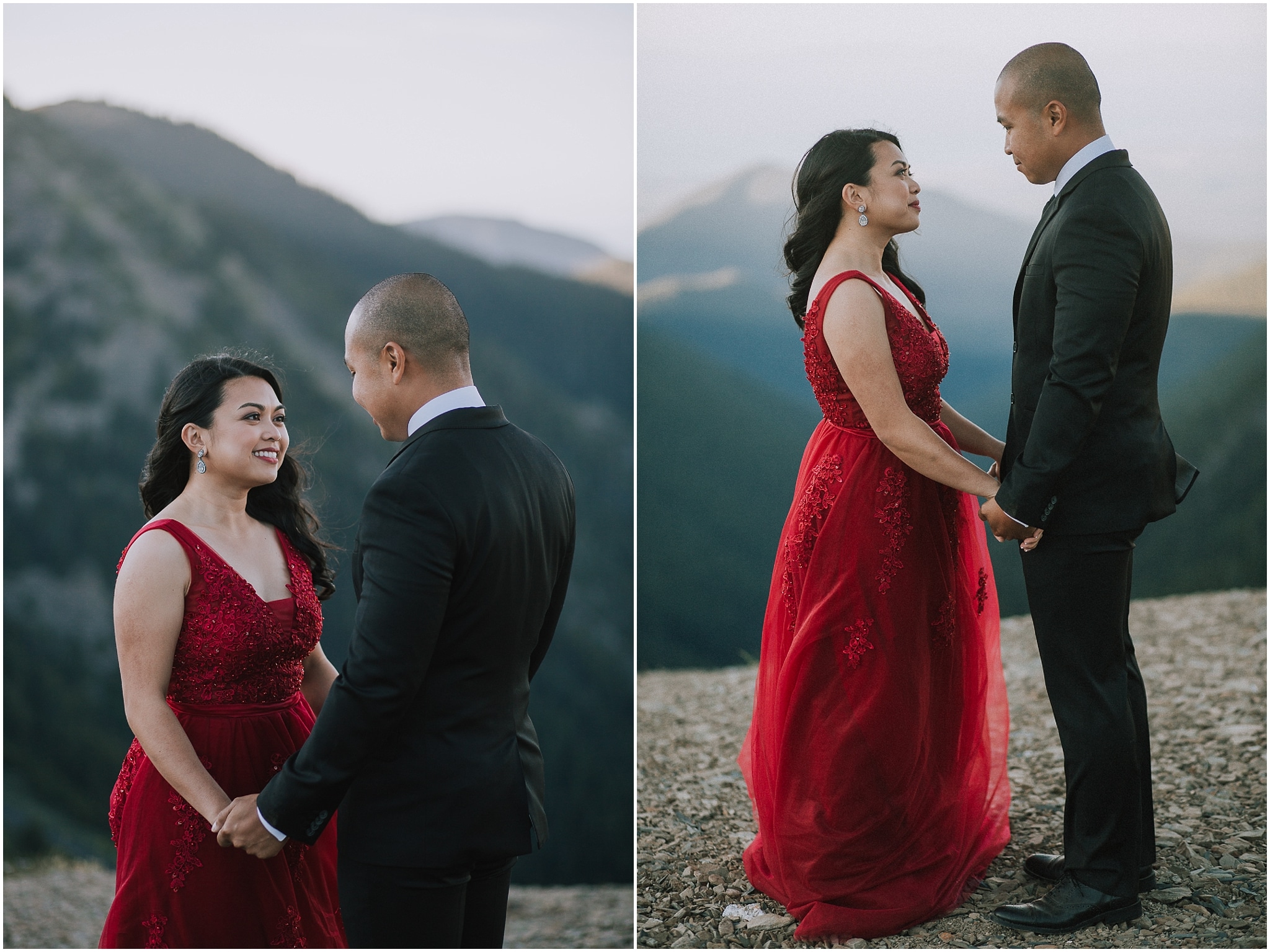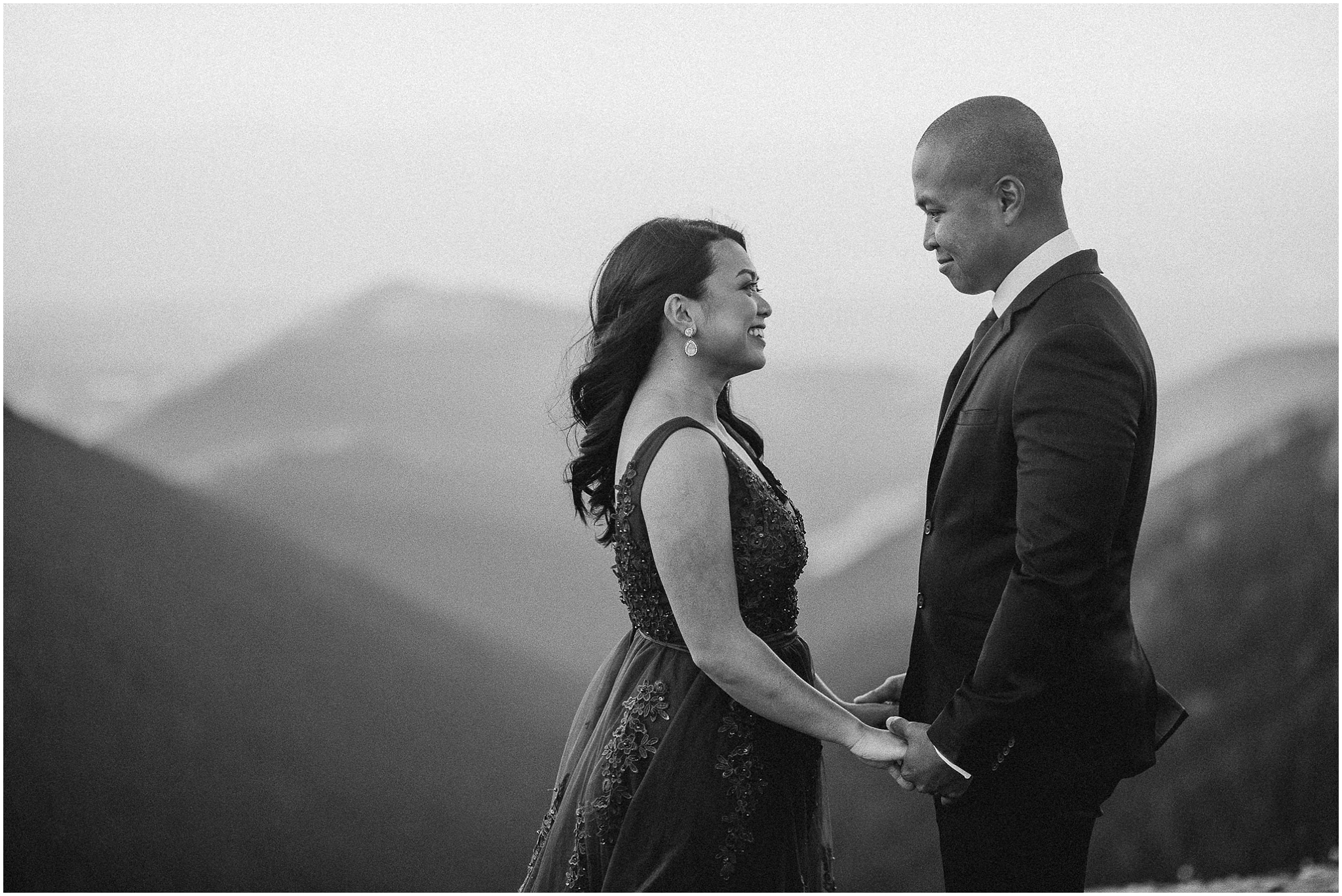 One of my favorite shots of the day. I made them stop for a moment, hold each other and do nothing but look into each other's eyes for 4 minutes.
What you can't tell was just how many tears were rolling down her face. Such a touching moment between lovers that I didn't want to get too close and ruin it.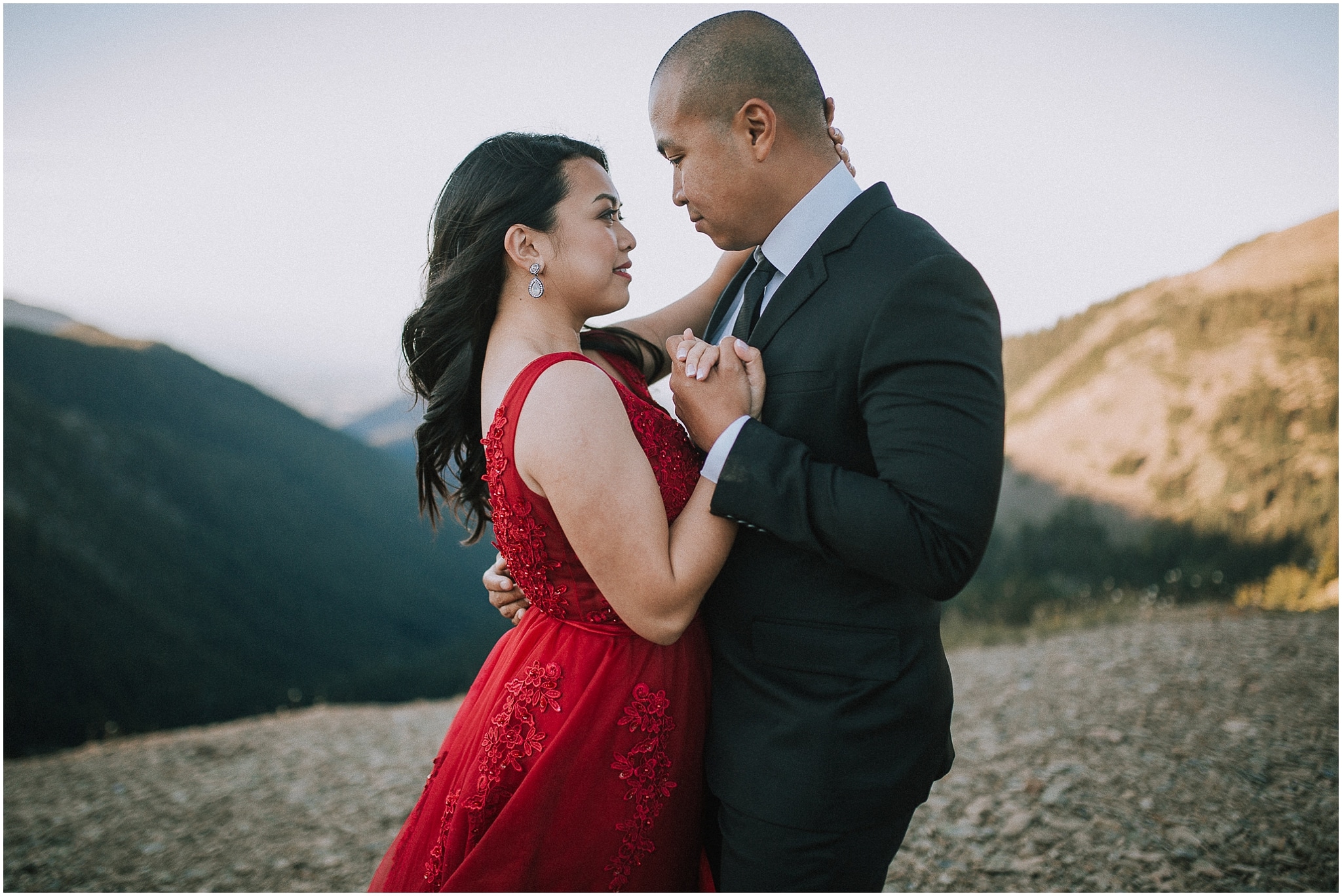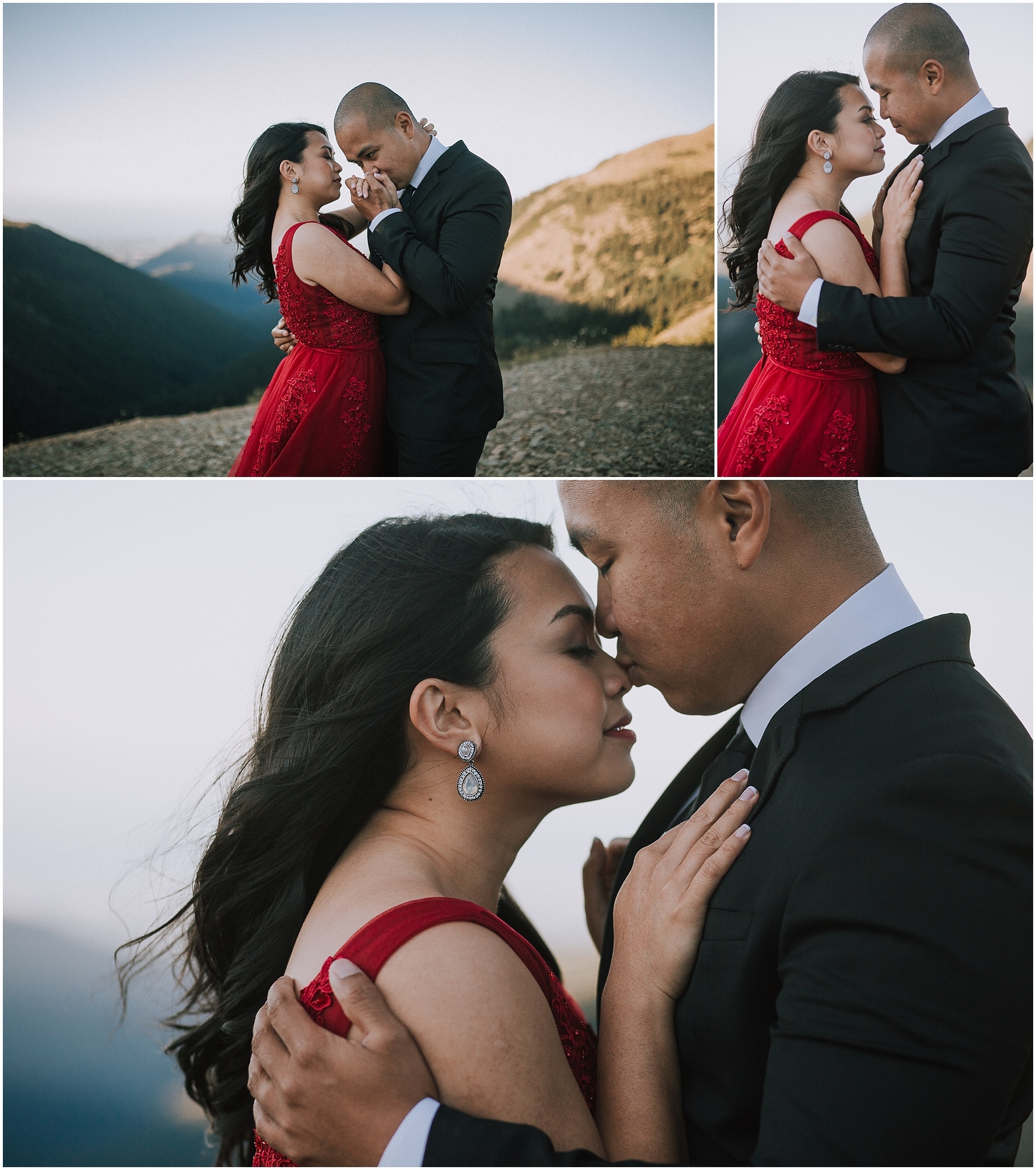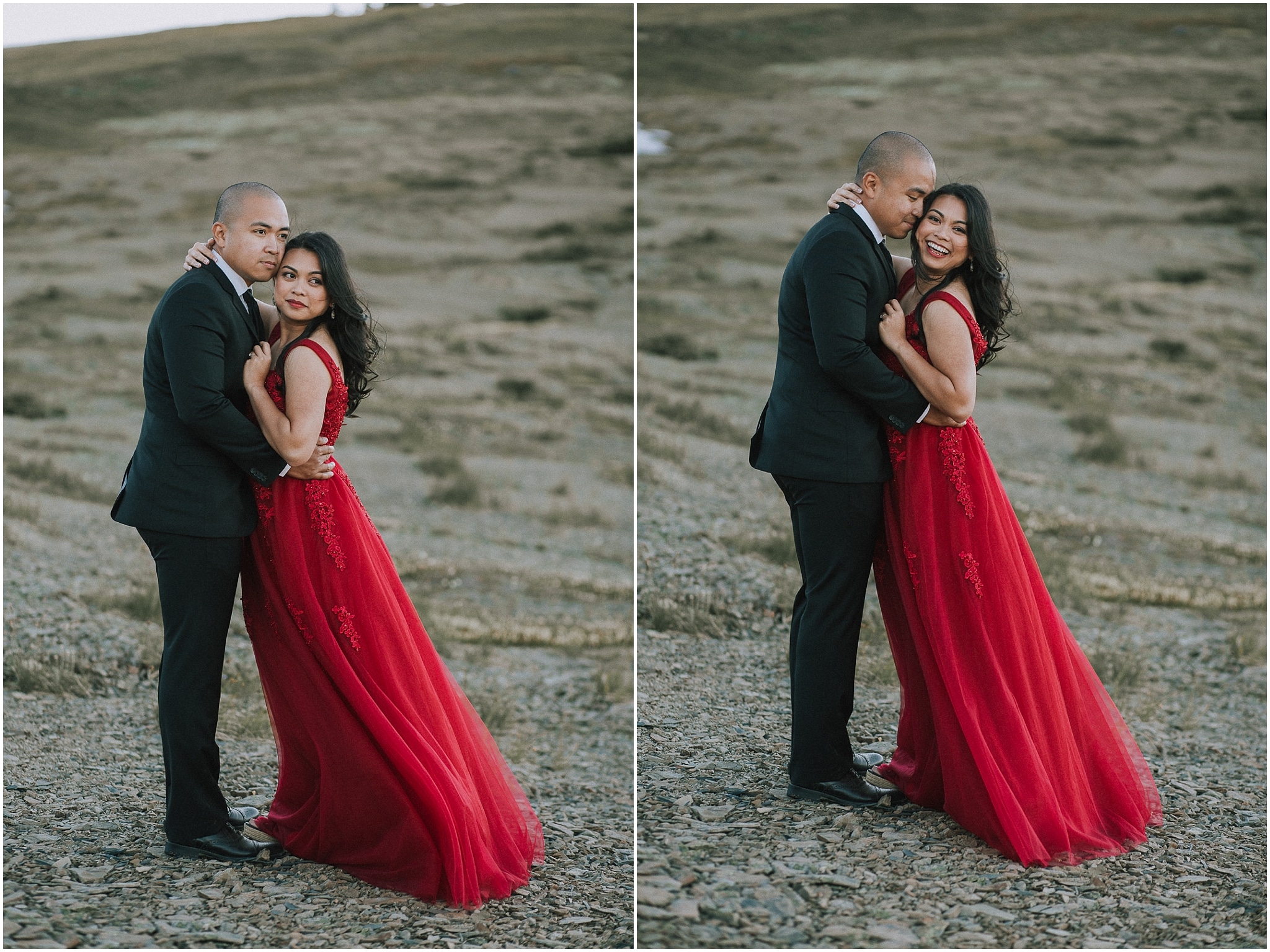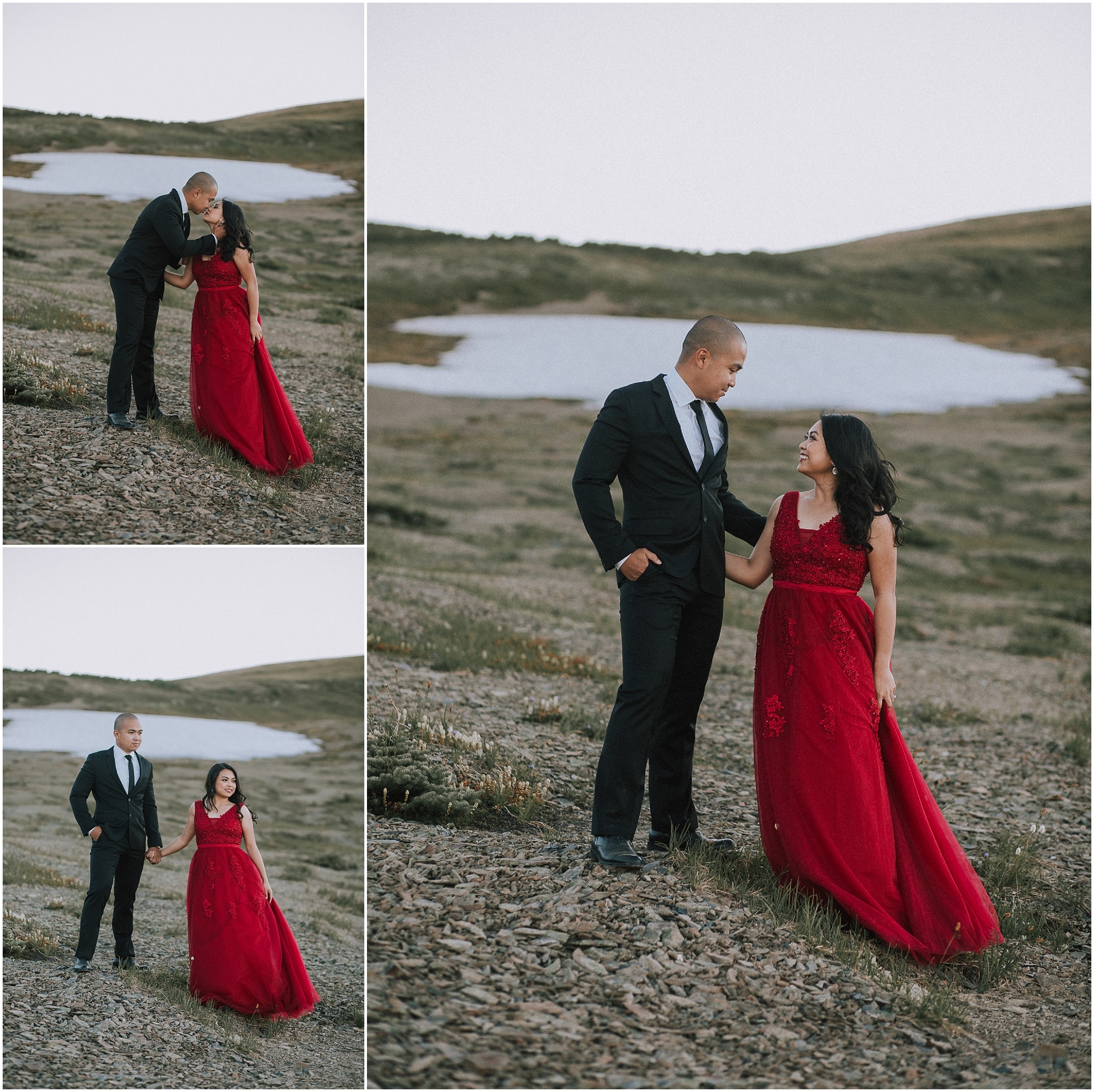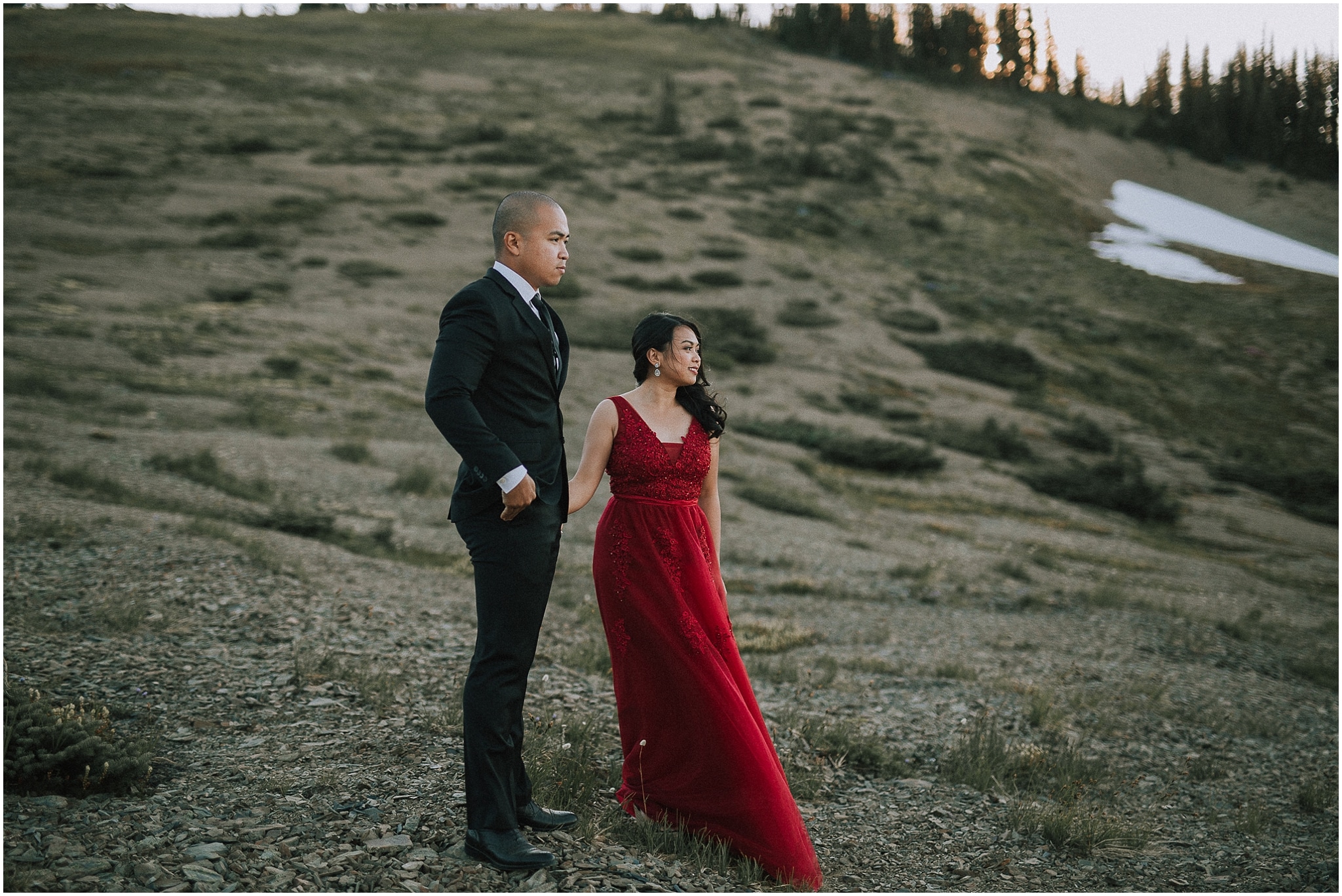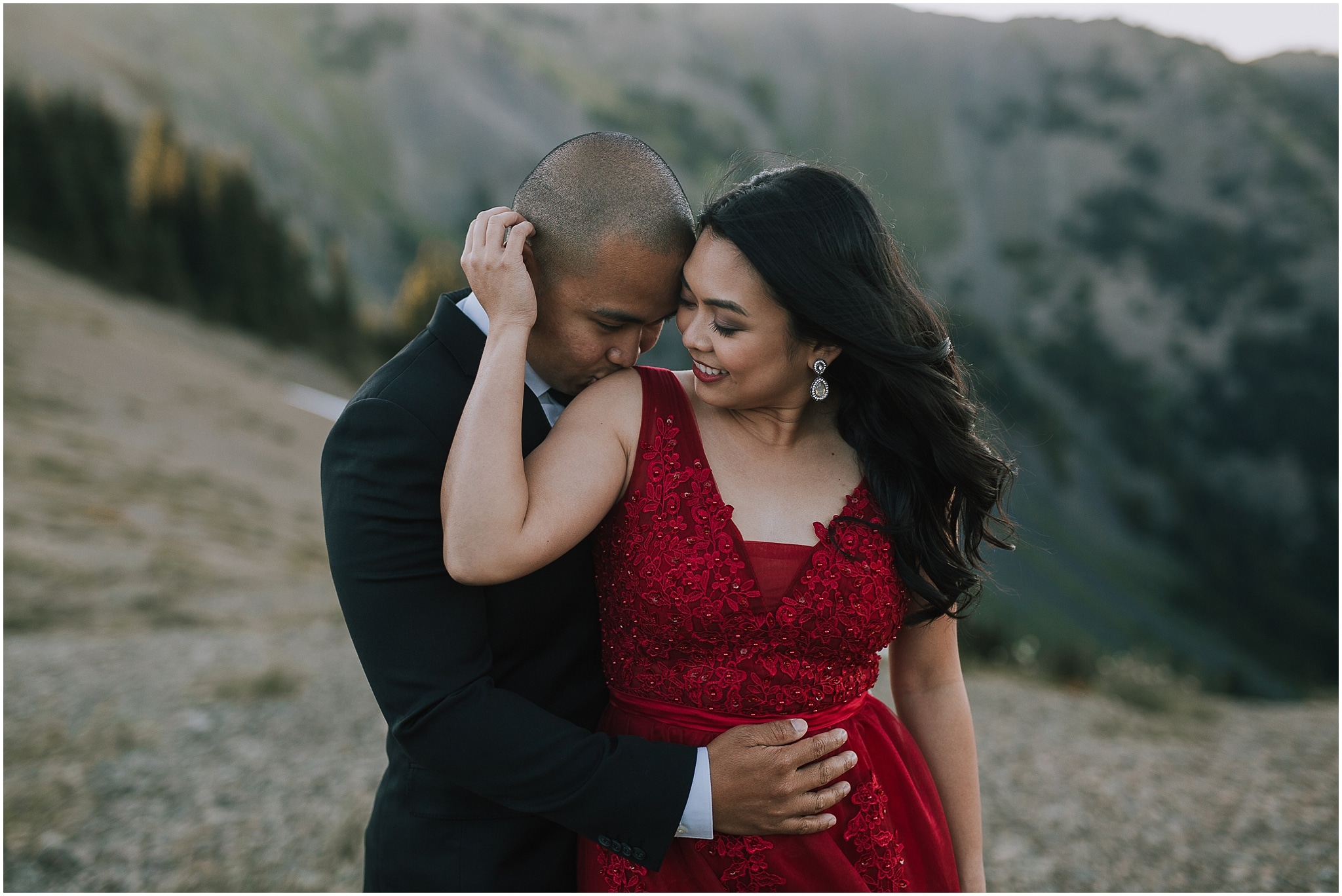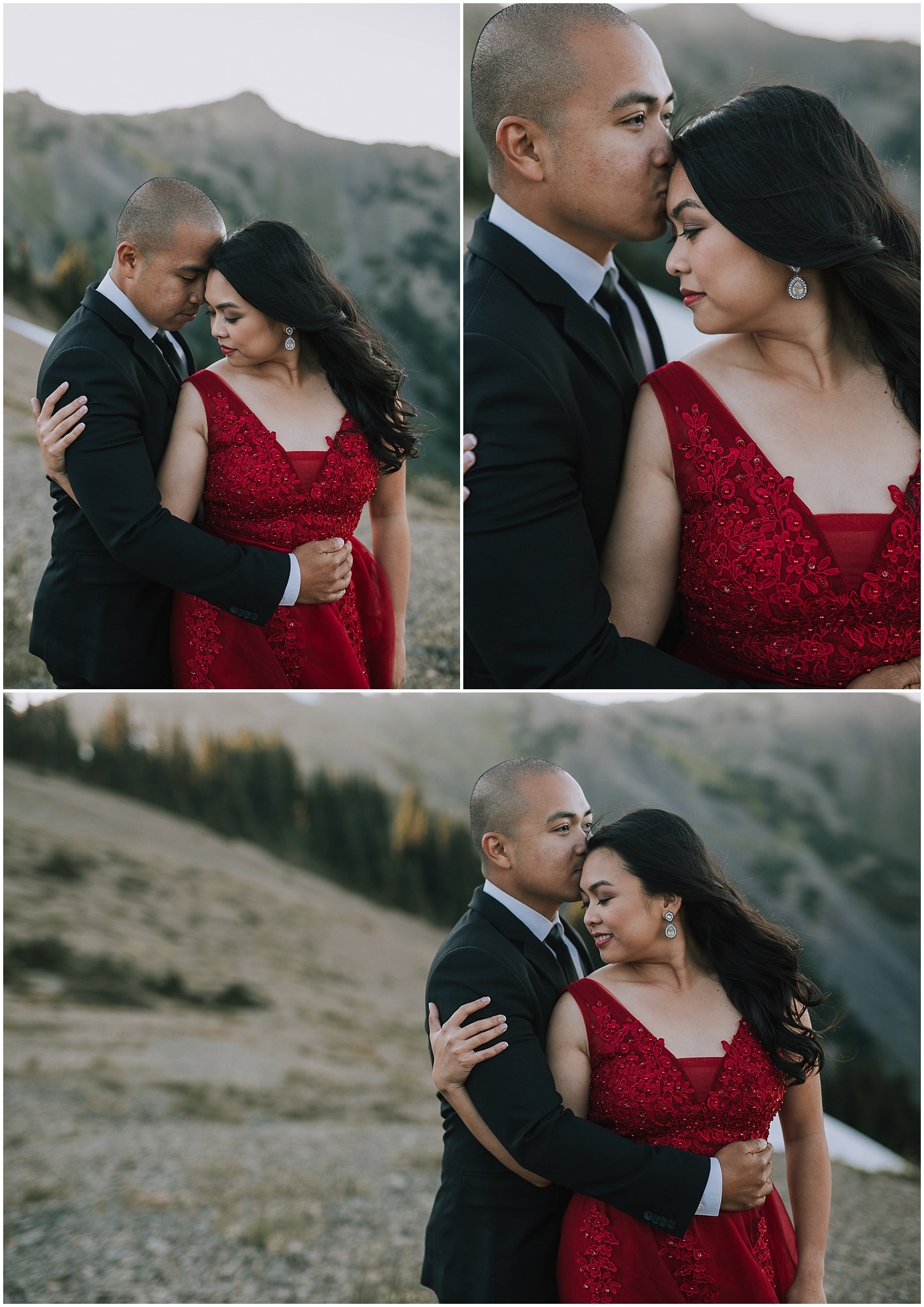 Juwelene has the cutest and sweetest laugh I ever heard! If I could, I would have recorded it and put it in this post because it is infectious and will make anyone happy. There is nothing better that when someone can make you so happy just by their laugh. More people in this world would be so much happier is they just smiled more at each other.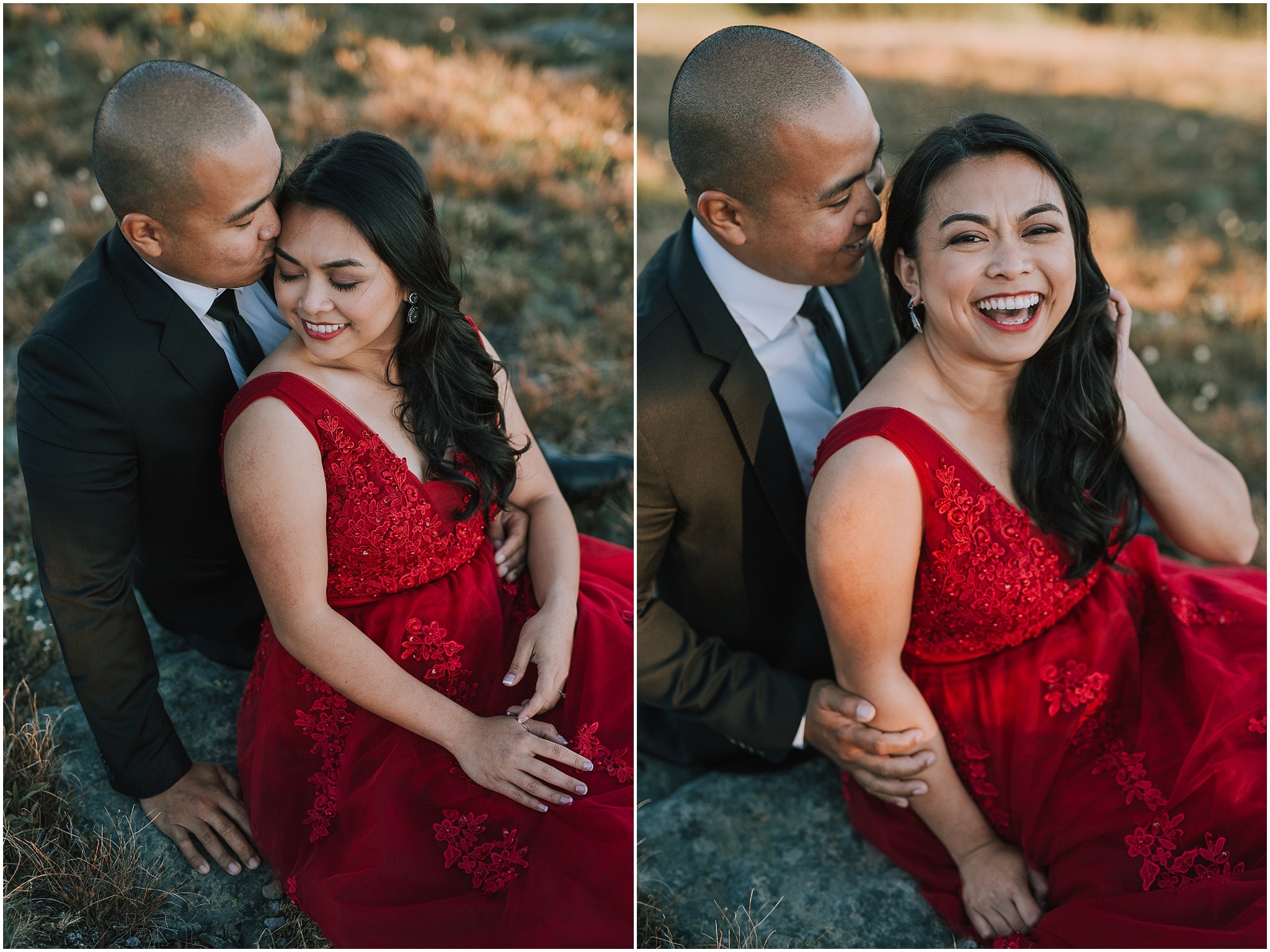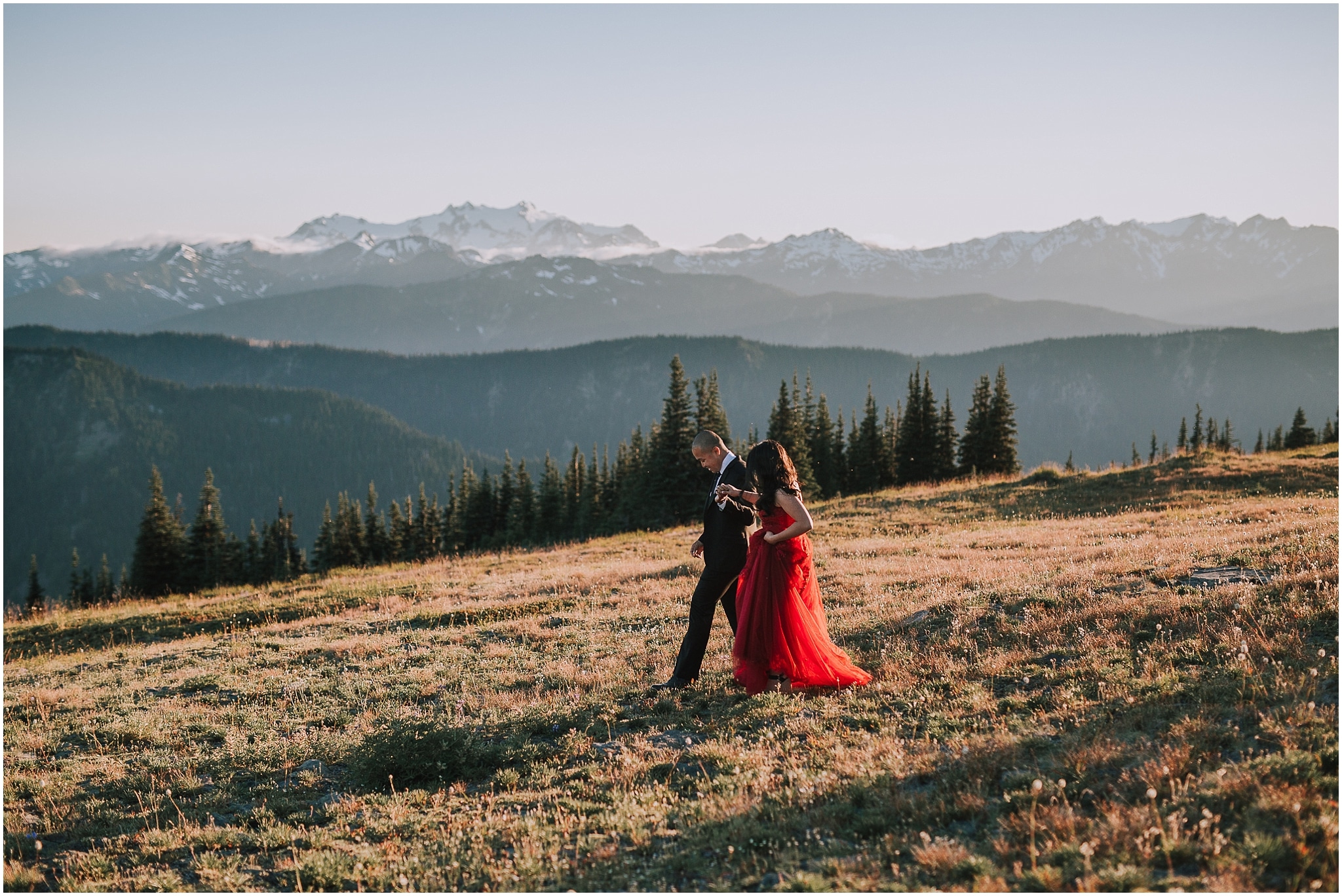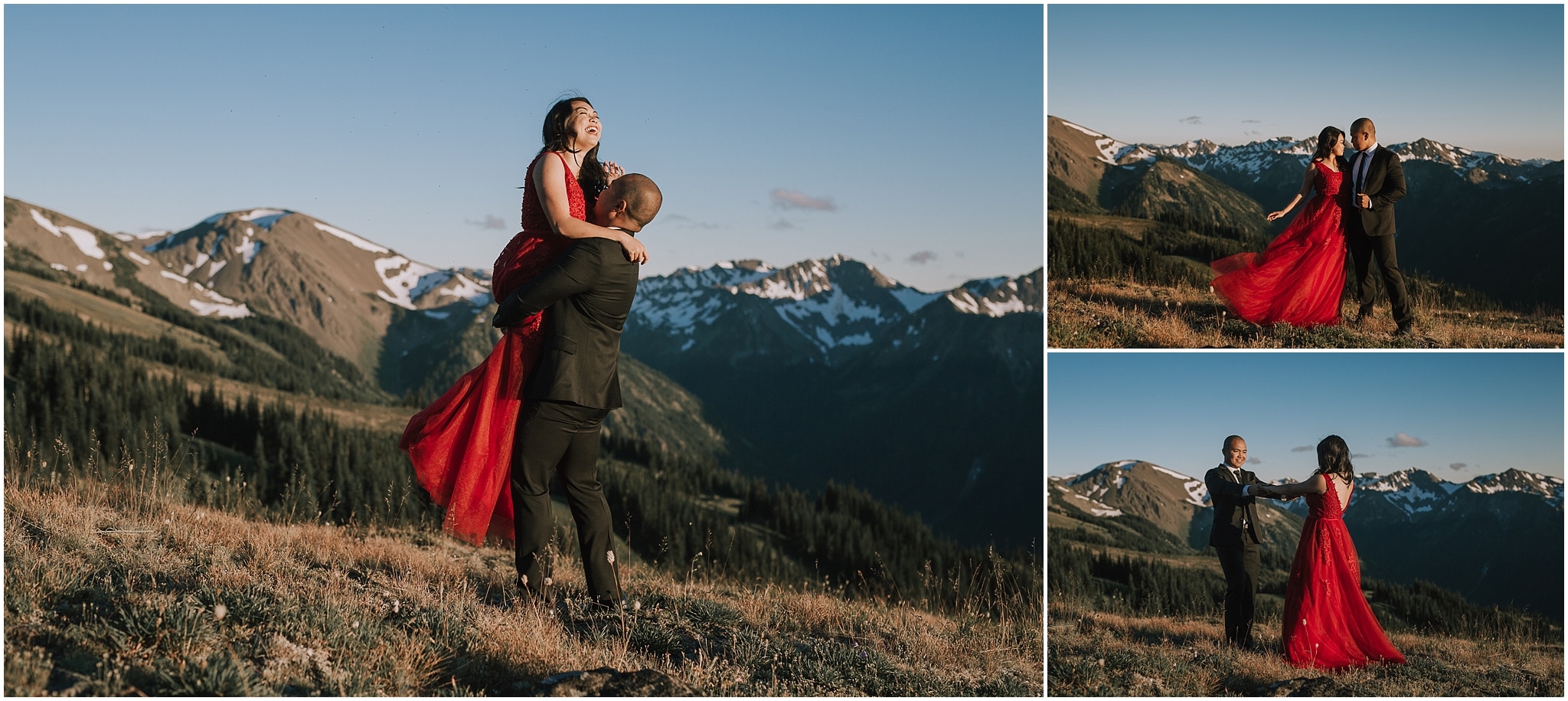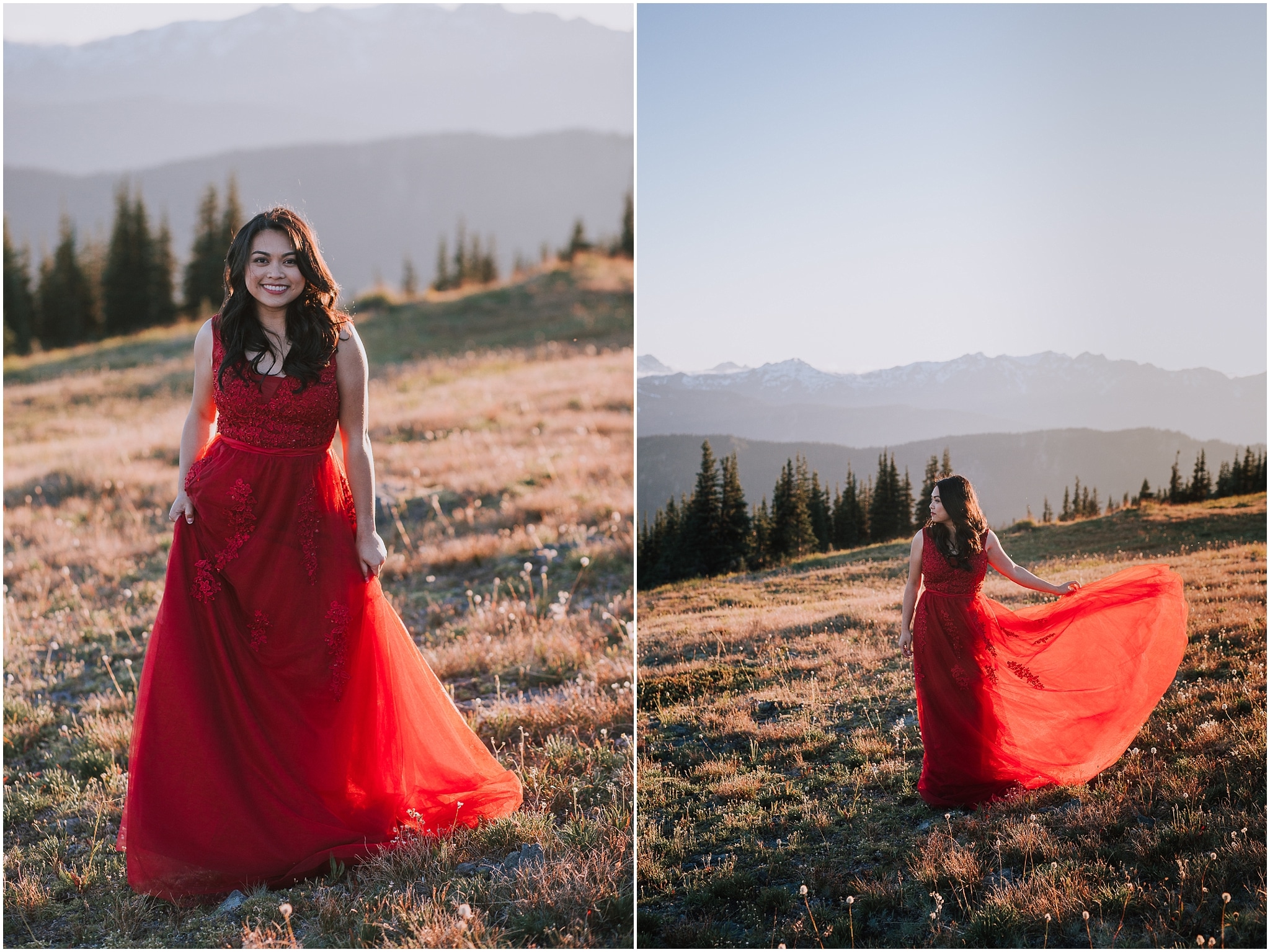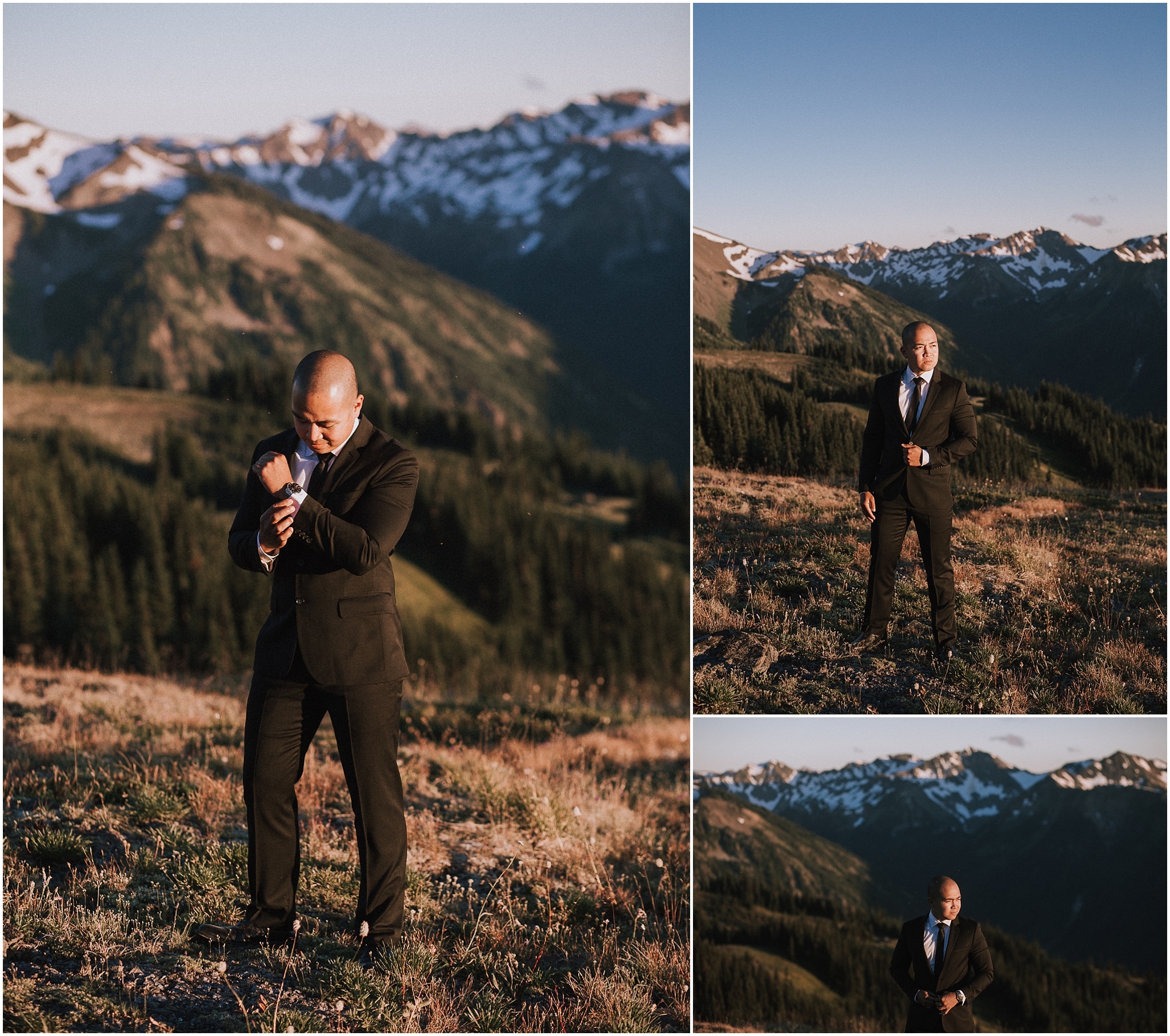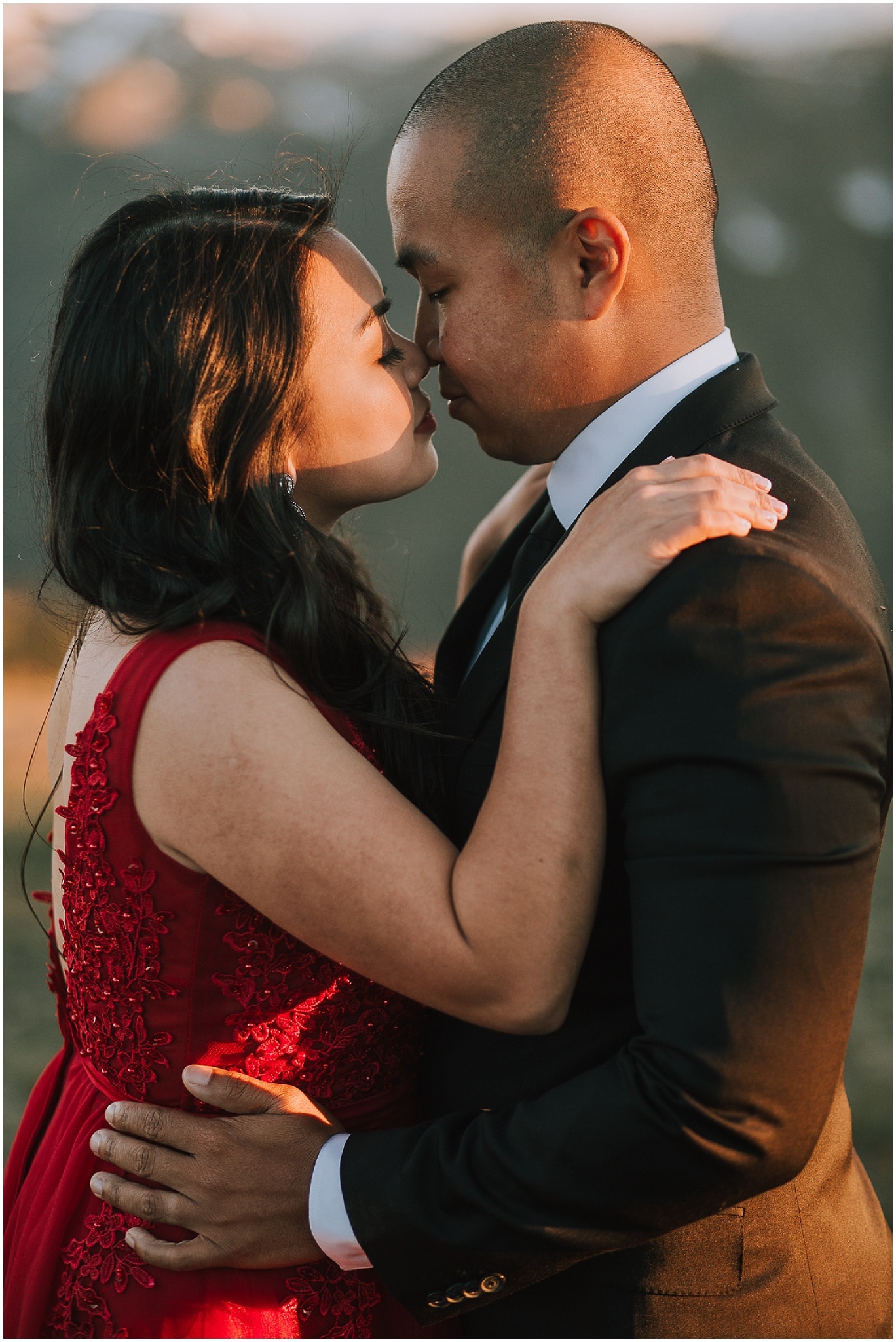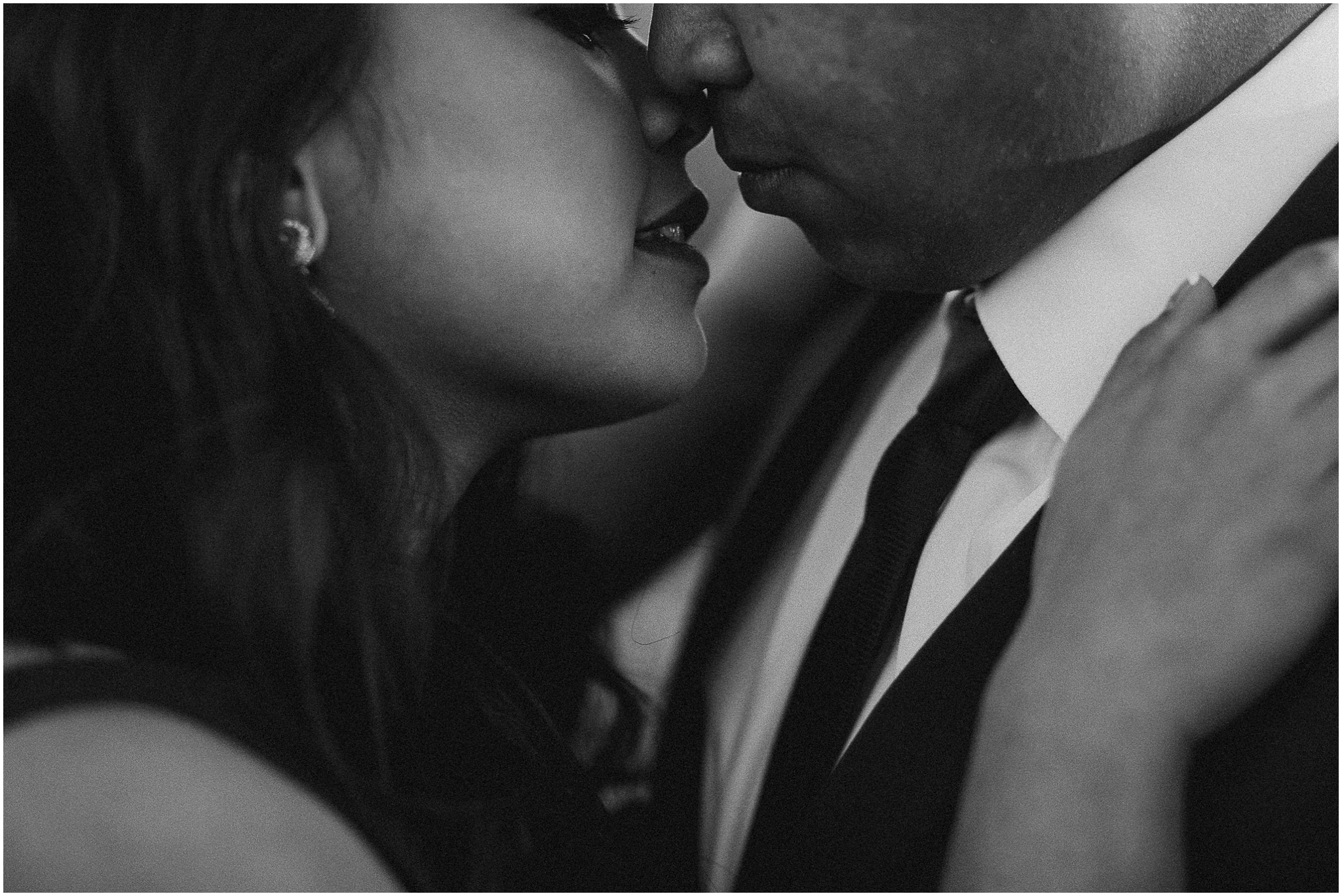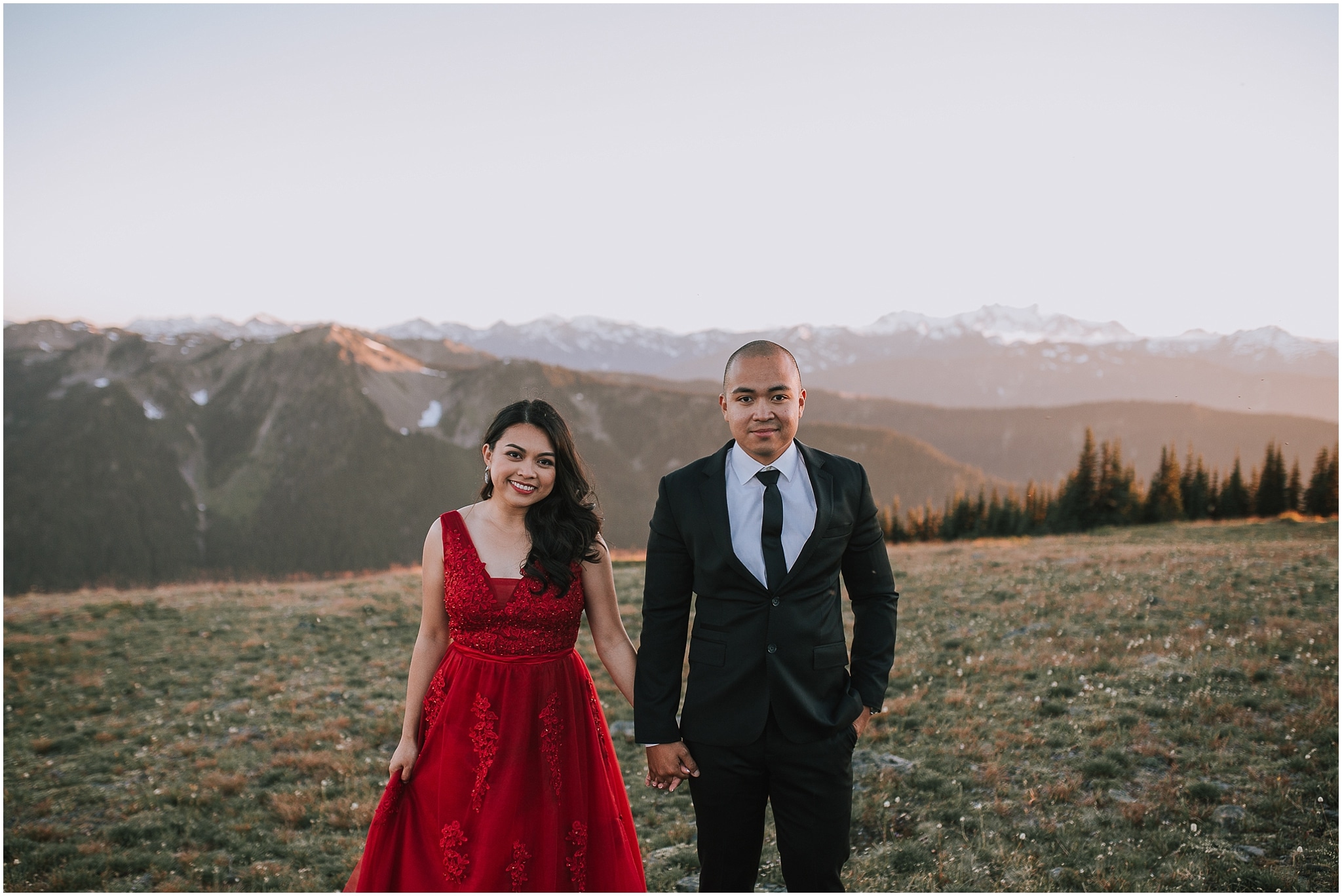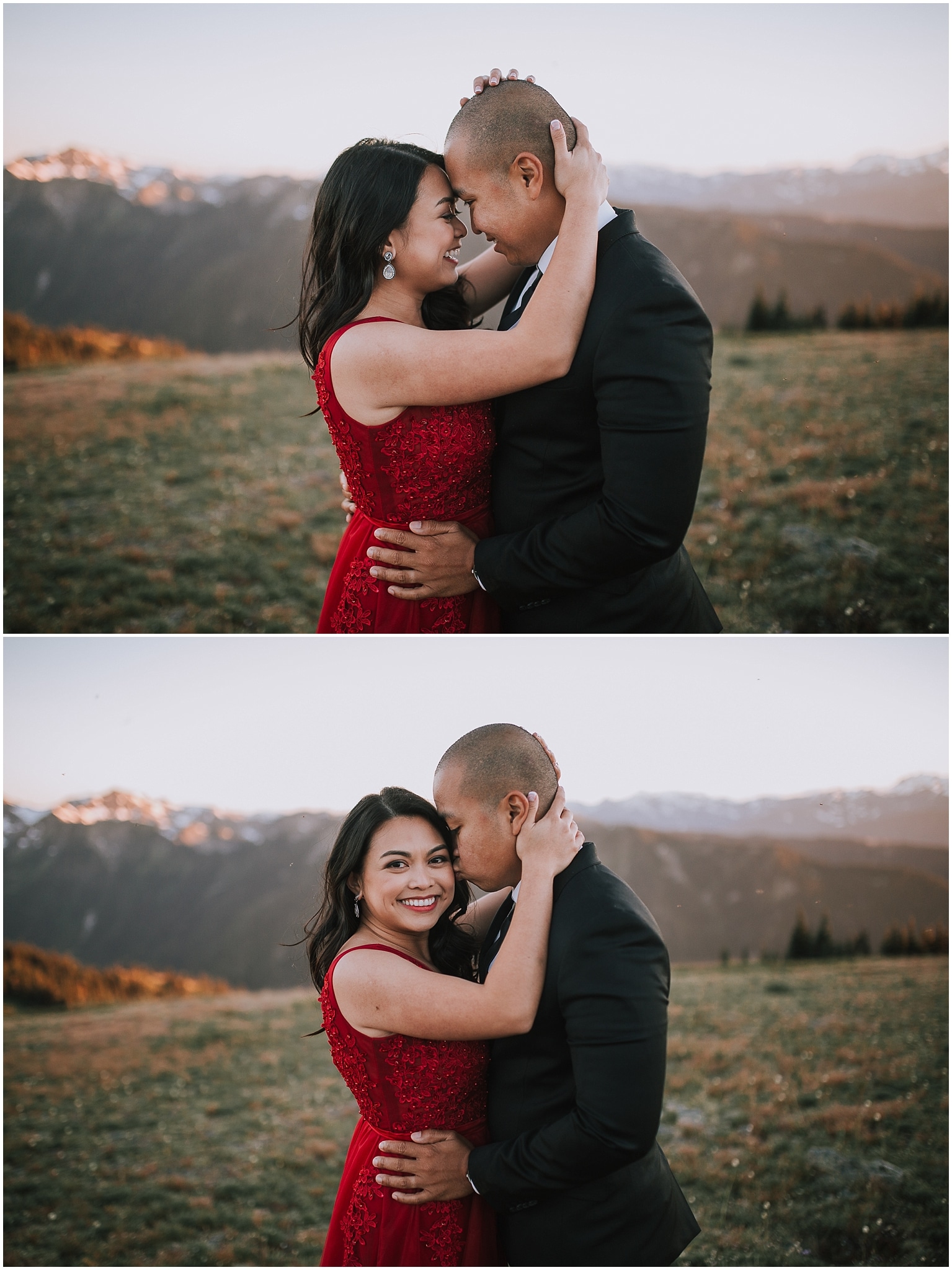 Like, holy crap. I just can't even handle this! I really freaking love living here. I can't ever imagine not living in the Olympic Mountains. They will forever be home for me and I love being able to share that love with other couples.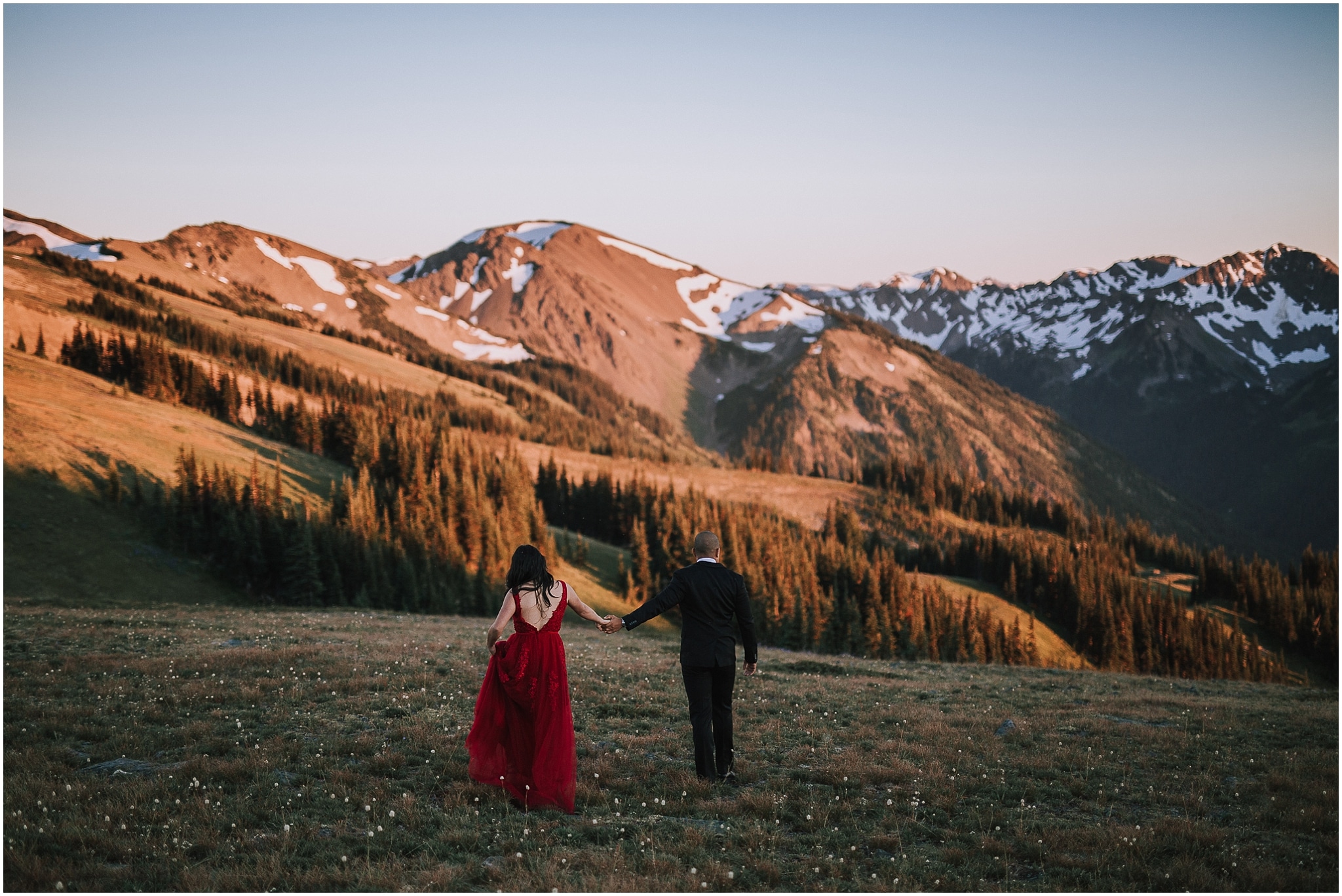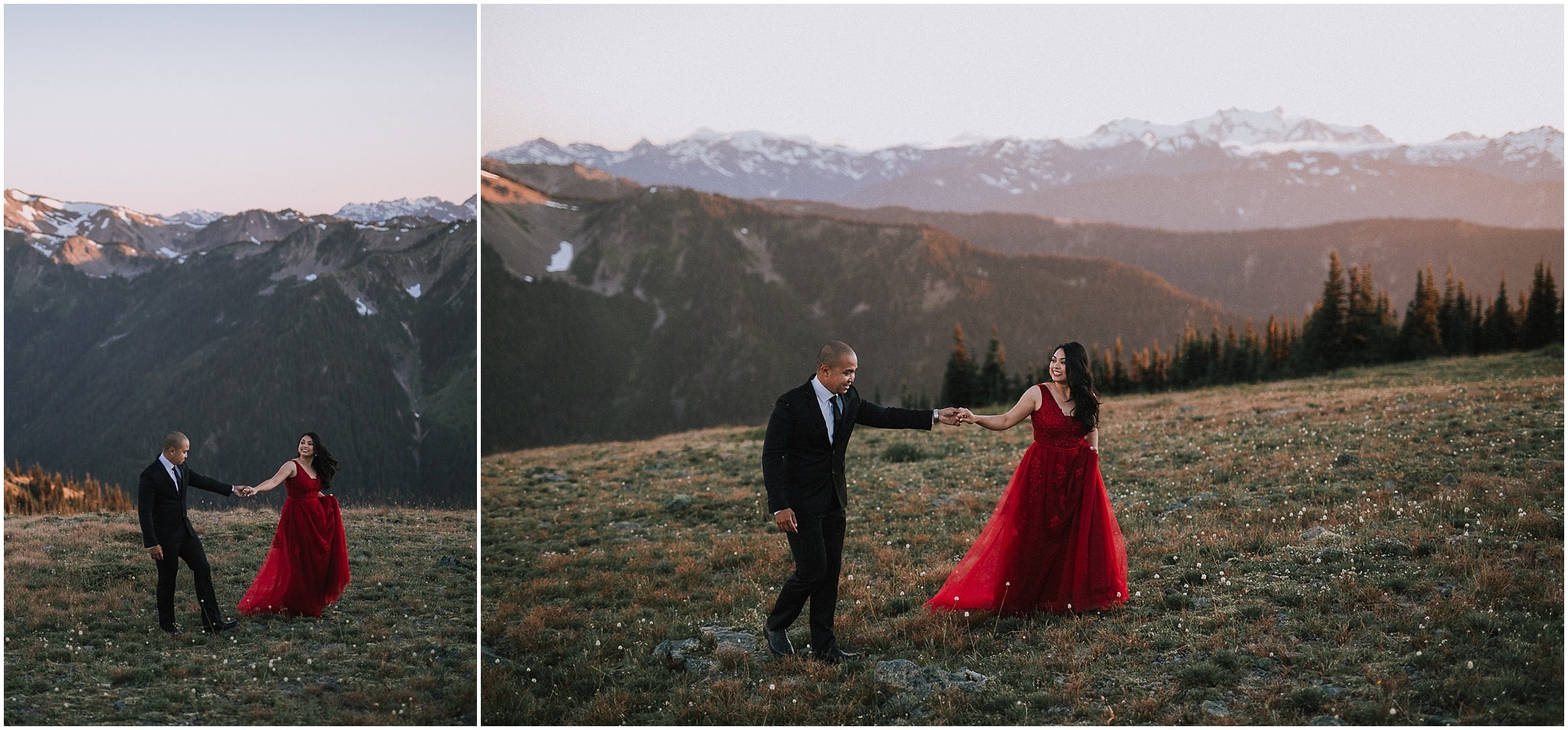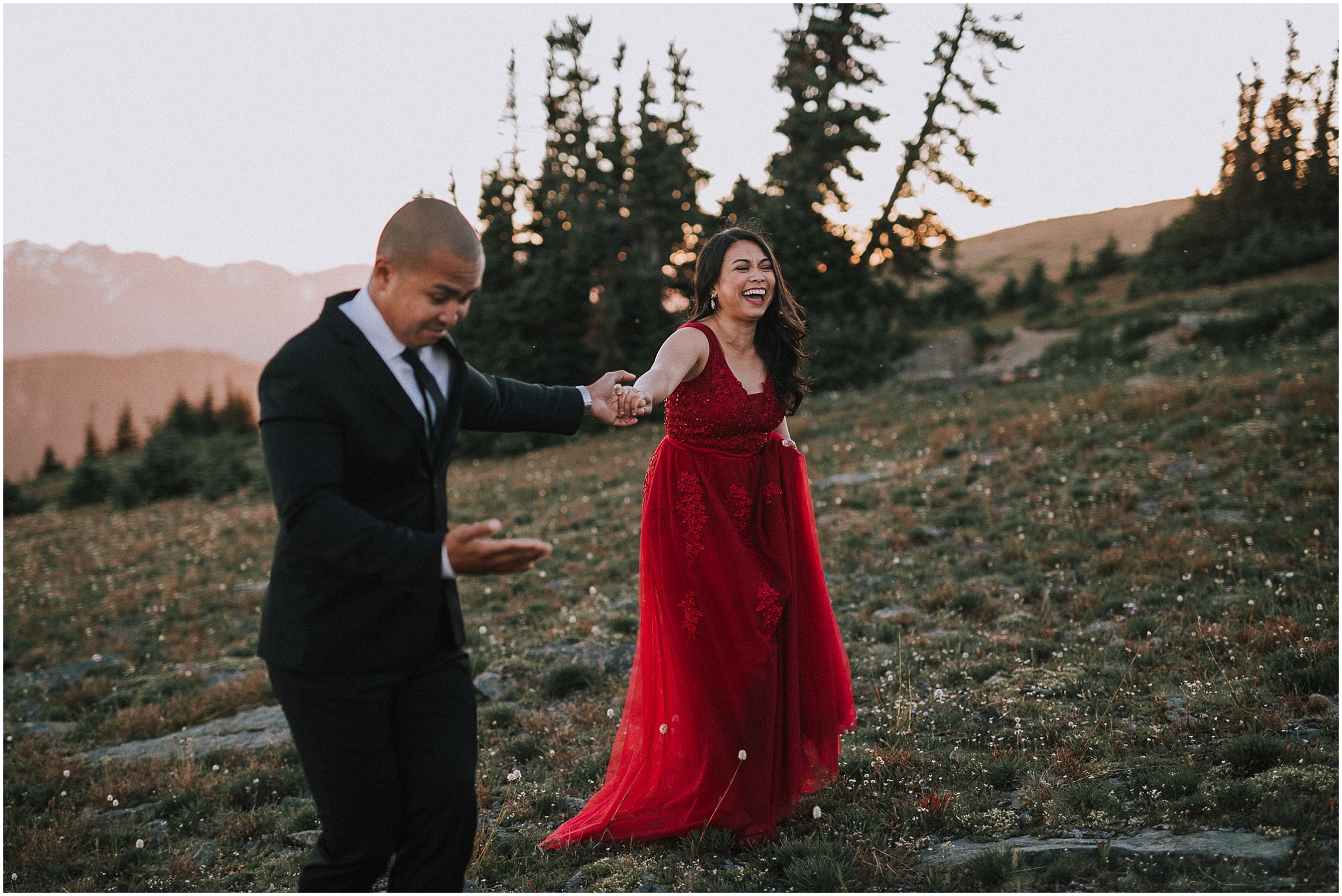 Those brave two. She is laughing because Allan was being eaten alive by mosquitos and just slapped a whole bunch off his head. It was crazy how much they loved him! But that laugh of hers is just too perfect to not share it.
Want to read about more crazy adventures in my journal? Click here.
Curious about what I've been doing lately, stalk my Instagram here.