A Mt. Shuksan & Mt. Baker elopement is straight up unreal!
Doing bridal portraits at Mt. Shuksan was a dream come true! On a stunning September evening, Kyle and Haley accompanied me to not only Mt. Shuksan but Mt. Baker too. To put it more specifically, Arist Point. It's this magical spot that is nestled in between the two mountains. Having been married 3 months earlier, it was unfortunately too cloudy/snowy to get the photos they dreamed of having on their wedding day.  So when they saw that I was heading to Mt. Shuksan for the first time they asked if they I would be willing to photograph them in their wedding attire. Being the adventurous photographer I am, I of course jumped at the opportunity.
What follows is one of my favorite sessions ever. Mt. Shuksan is other-worldly and the fact that you turn around and BAM, there is Mt. Baker! This place already holds a dear place in my heart as it was my grandmother's favorite place in the whole world to go.  I never got to go with her before she died. I have a photo of her sitting, looking at the mountain. When I was there I sat in about the same spot and took a moment from shooting. Sitting quietly, gazing at the mountain. I could feel her presence there with me. Thank you Kyle for capturing that moment for me.
So in doing this session, two dreams came true.  I am eternally grateful for it. I am so glad that Haley and Kyle loved the photos so much and that I continue to be friends with them to this day and have hopes to do their anniversary photos next year.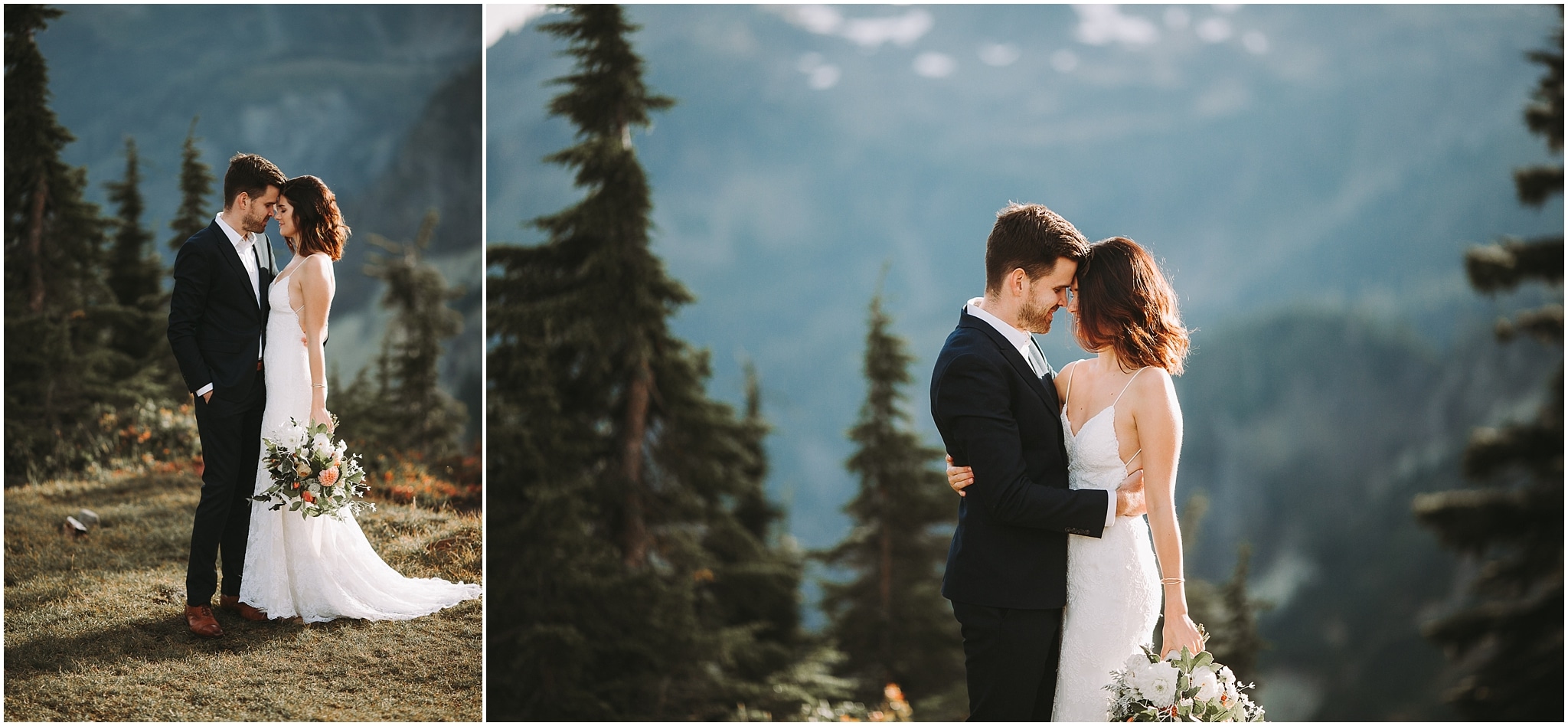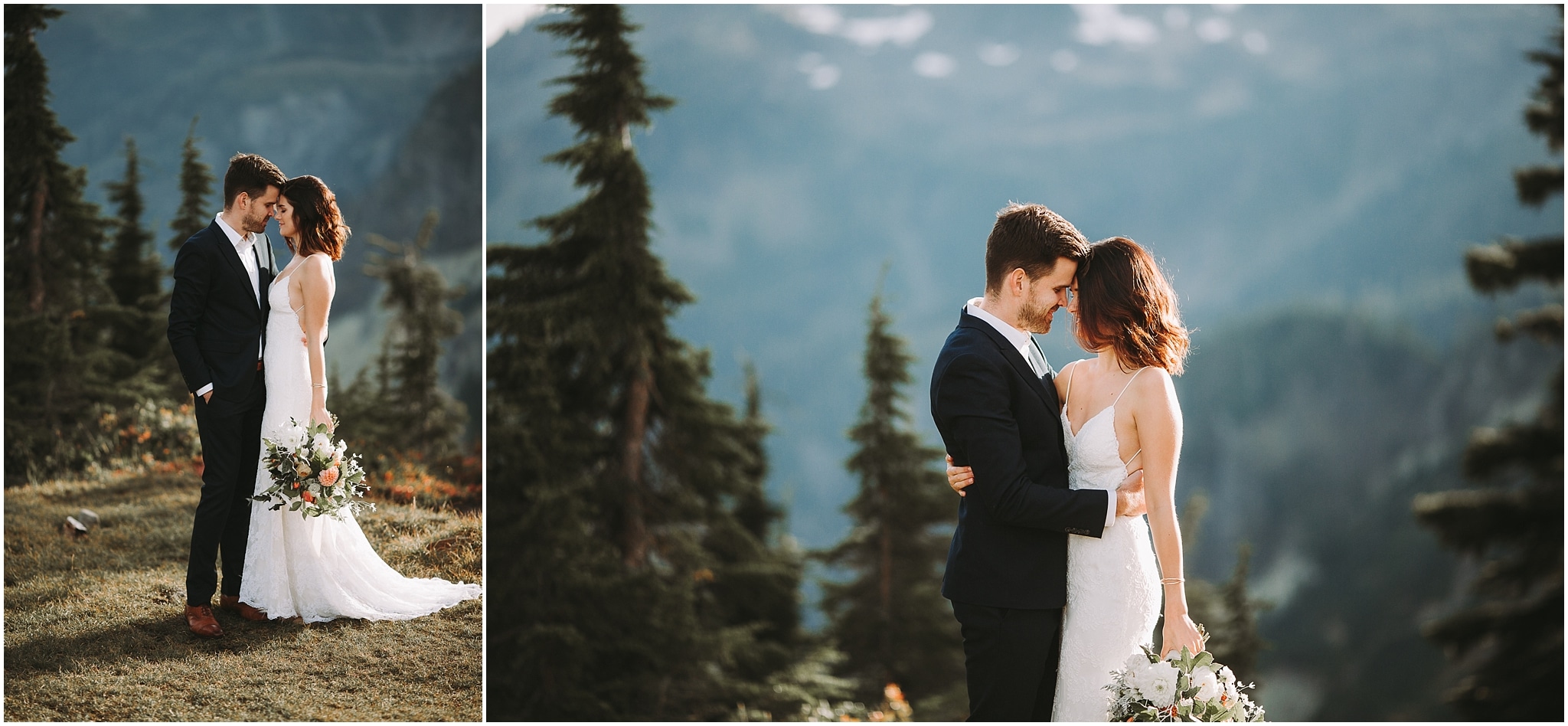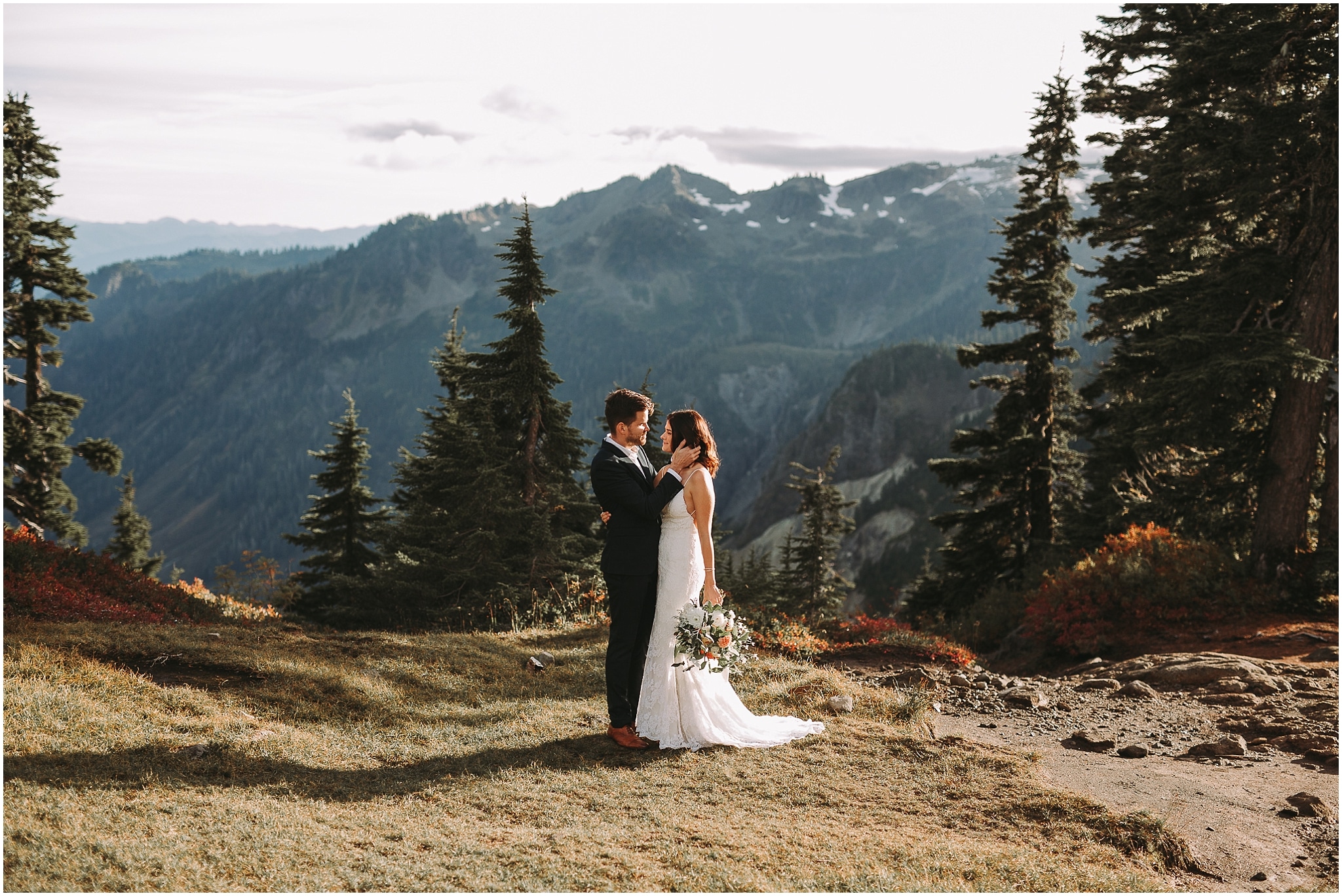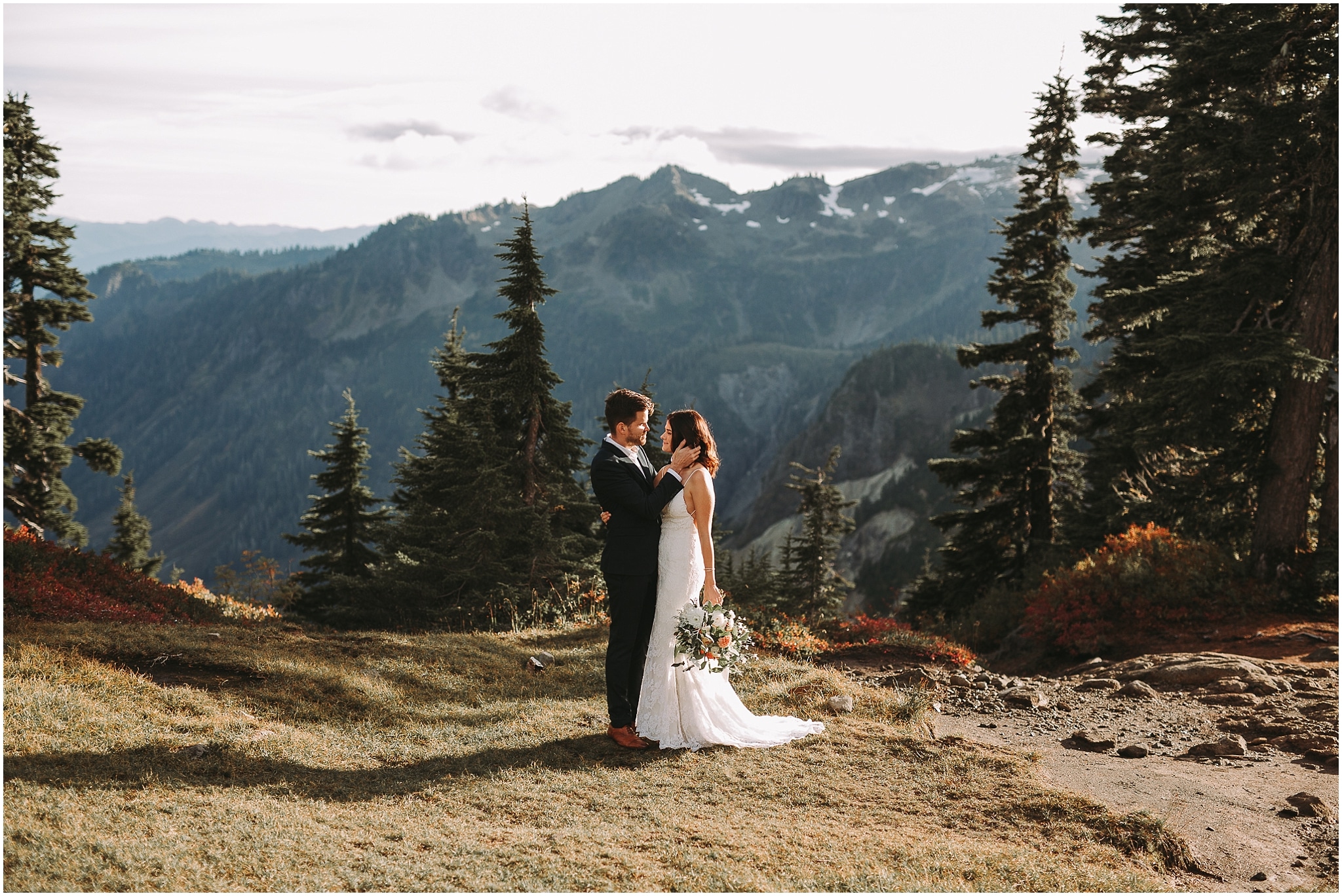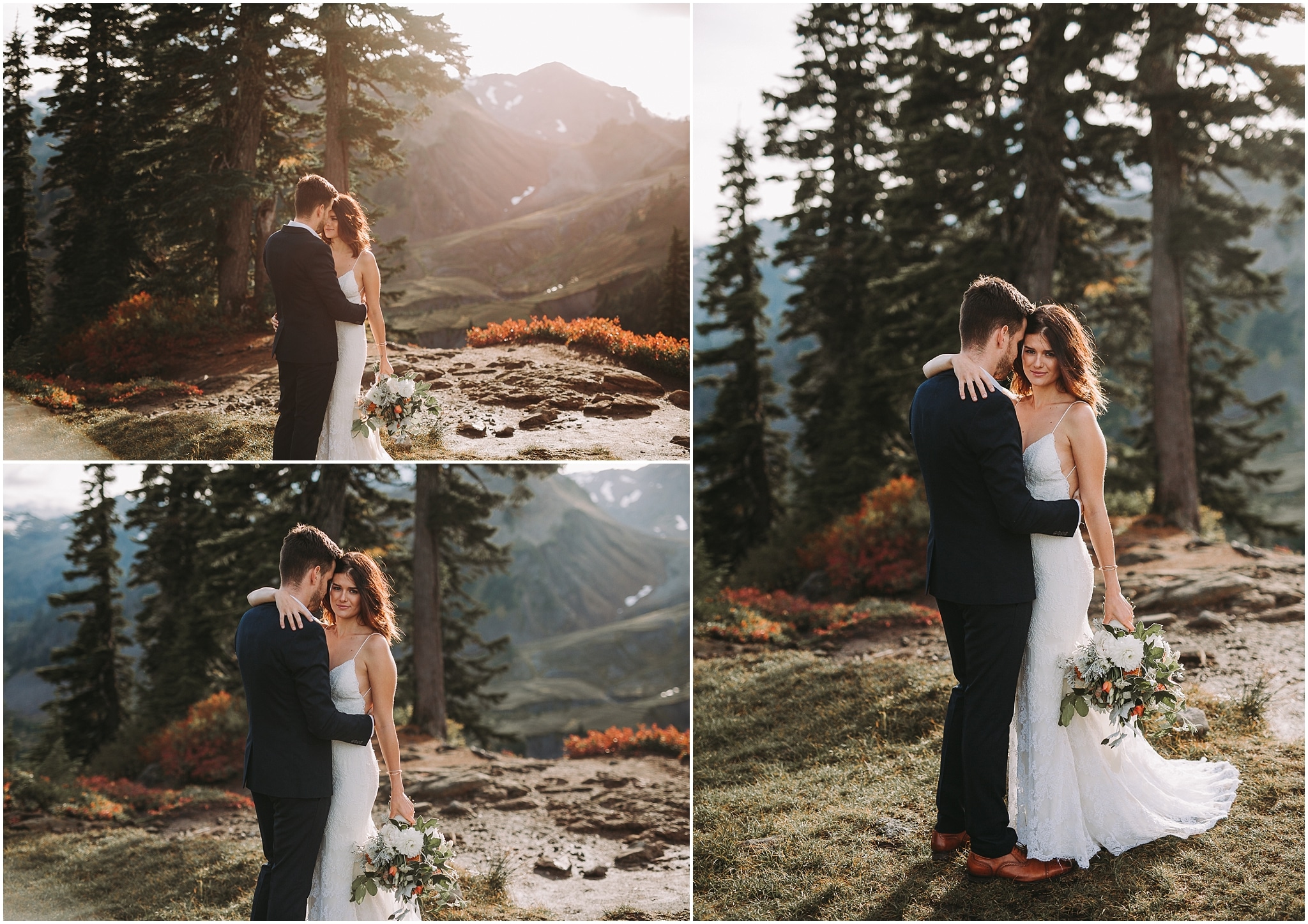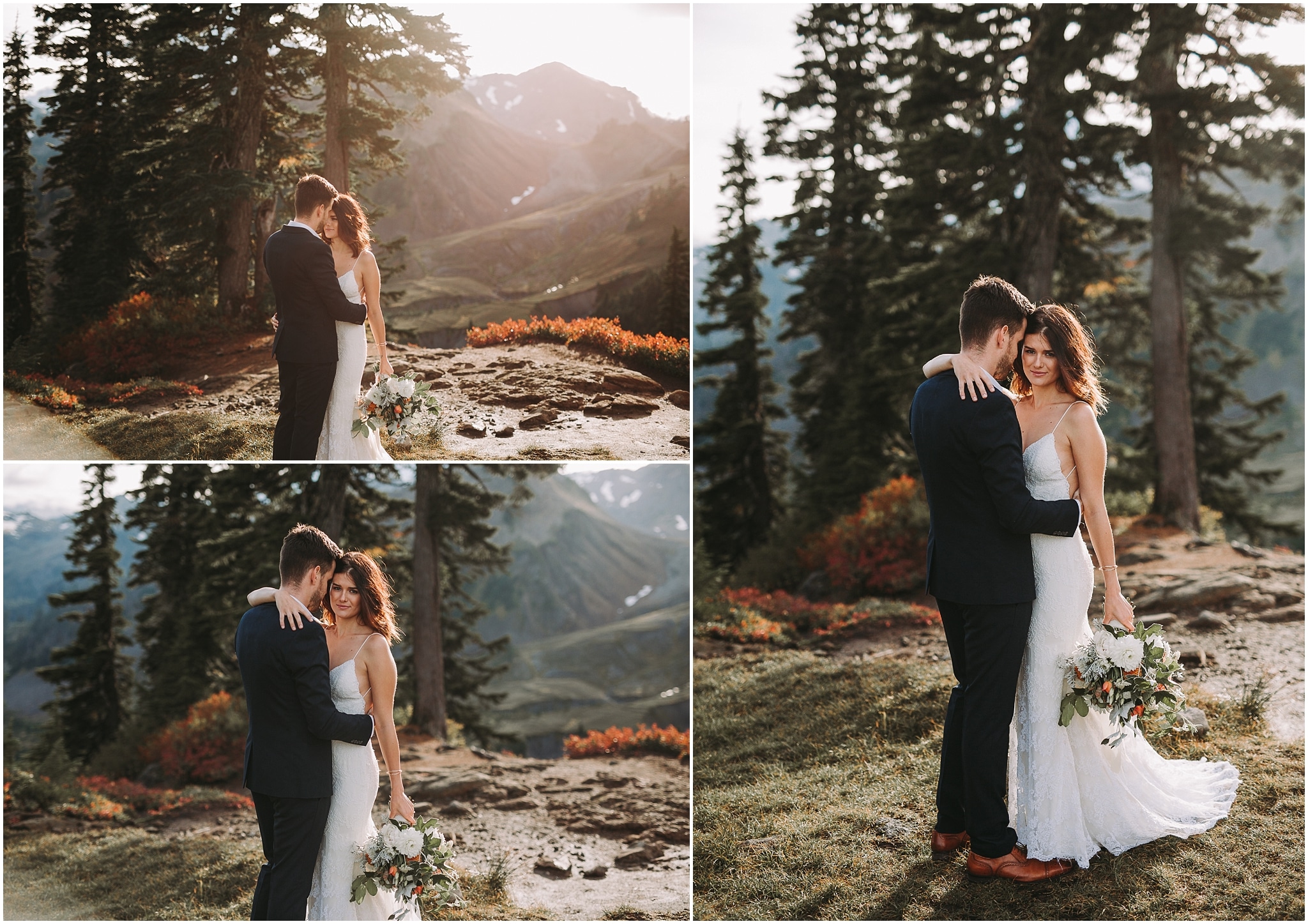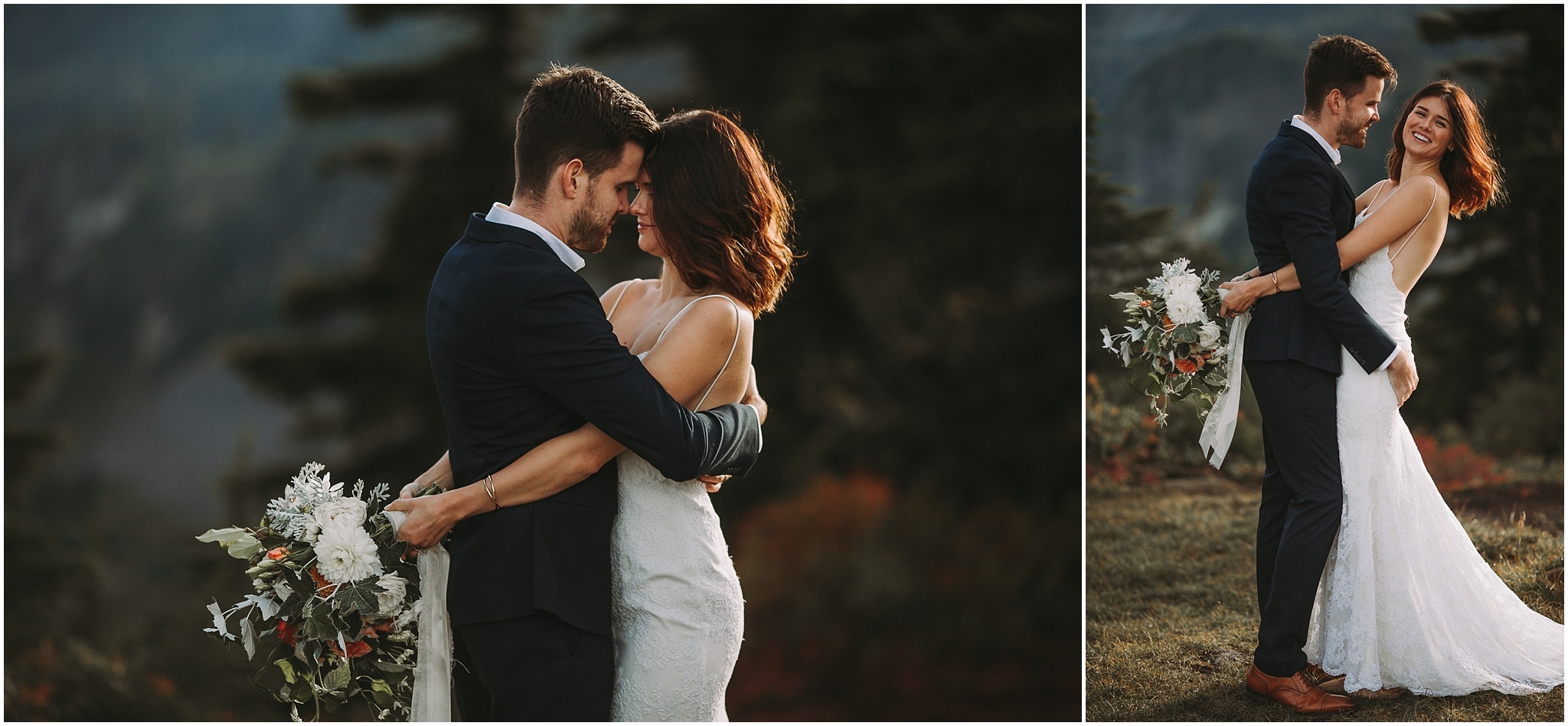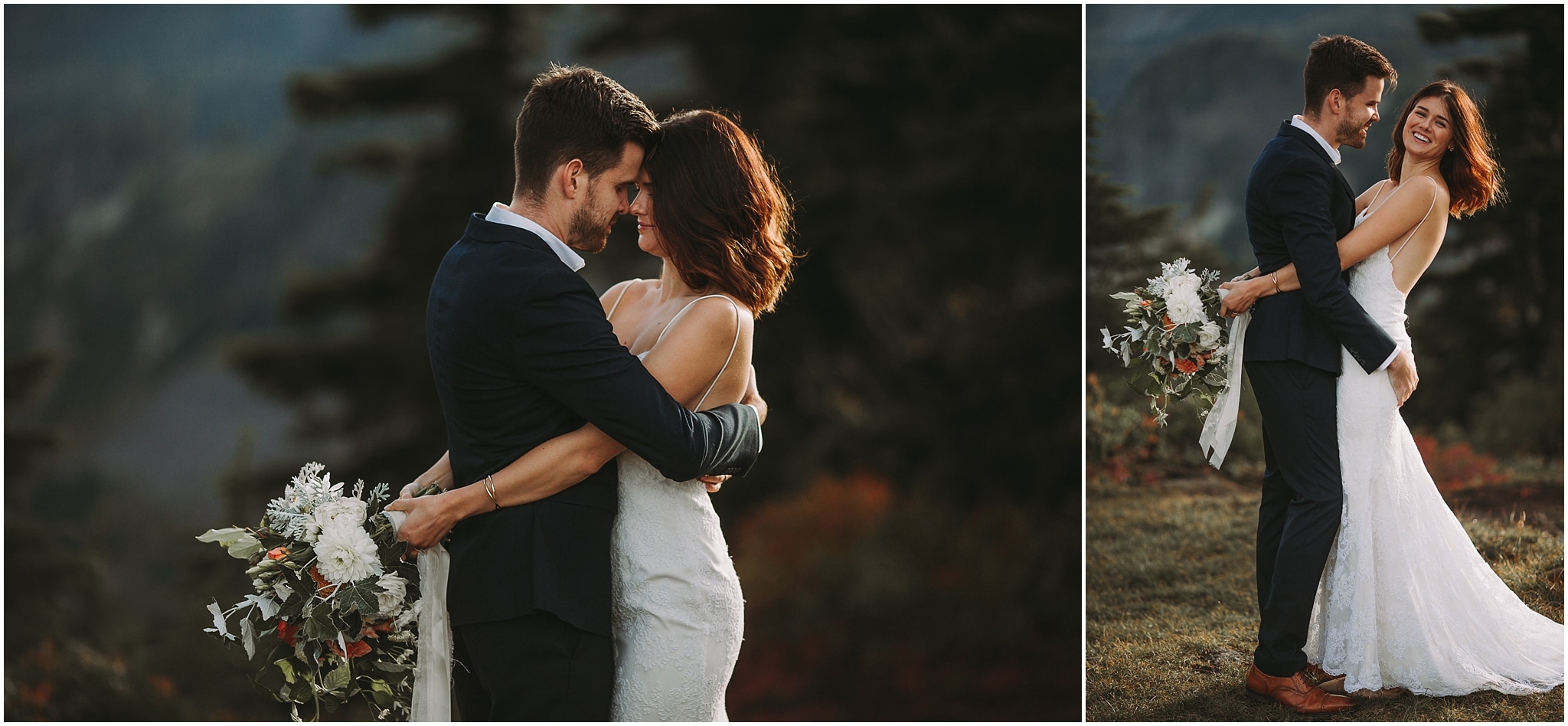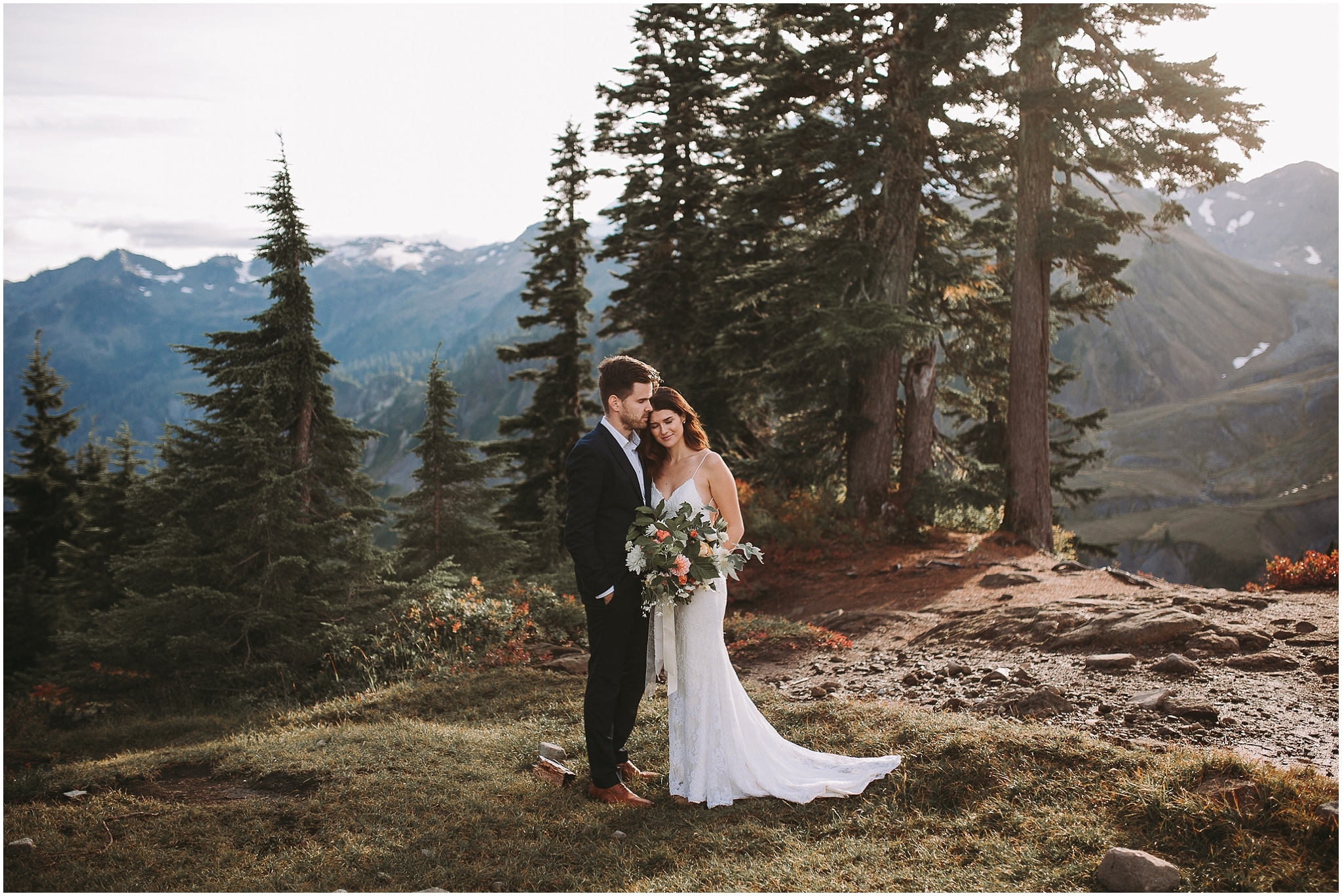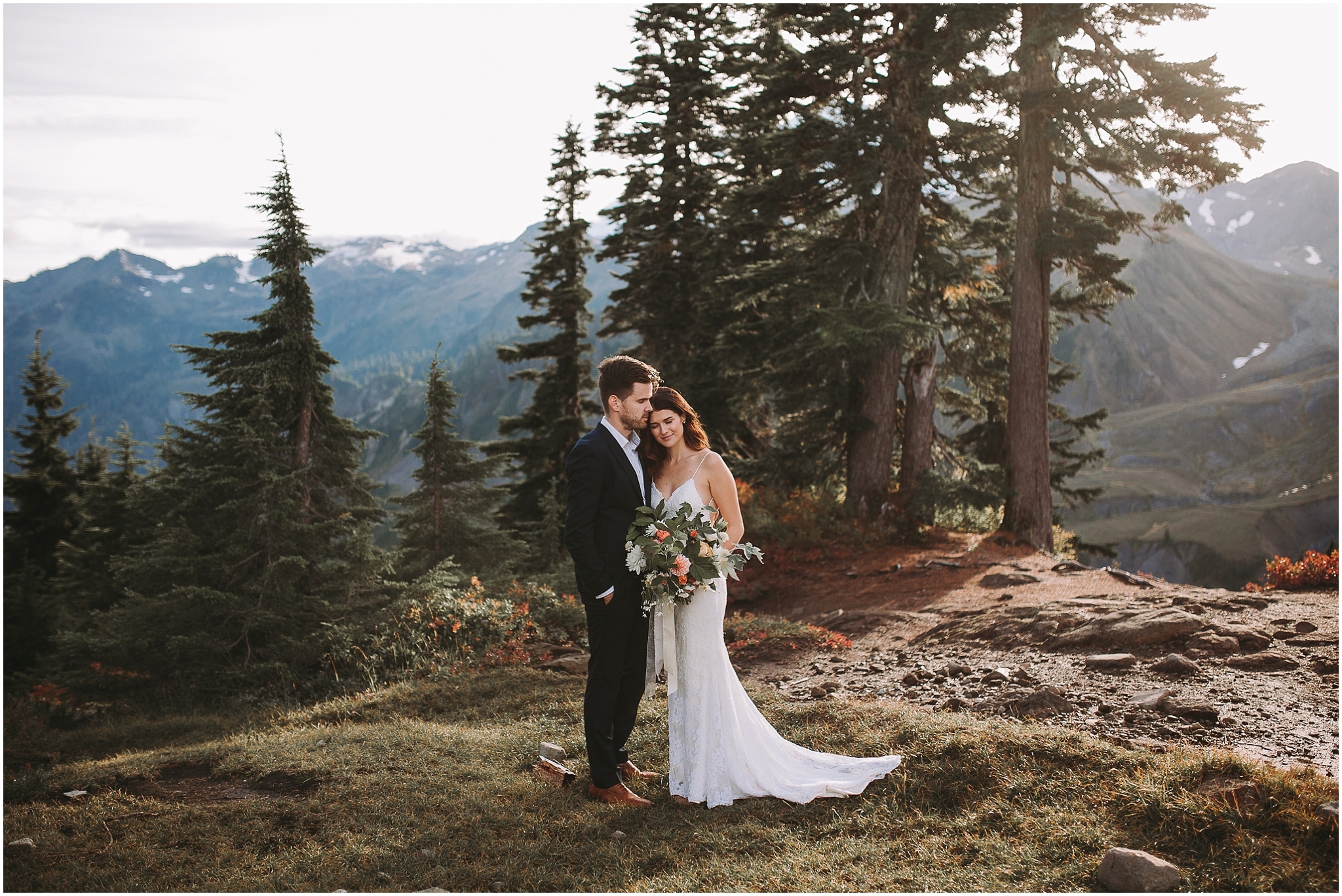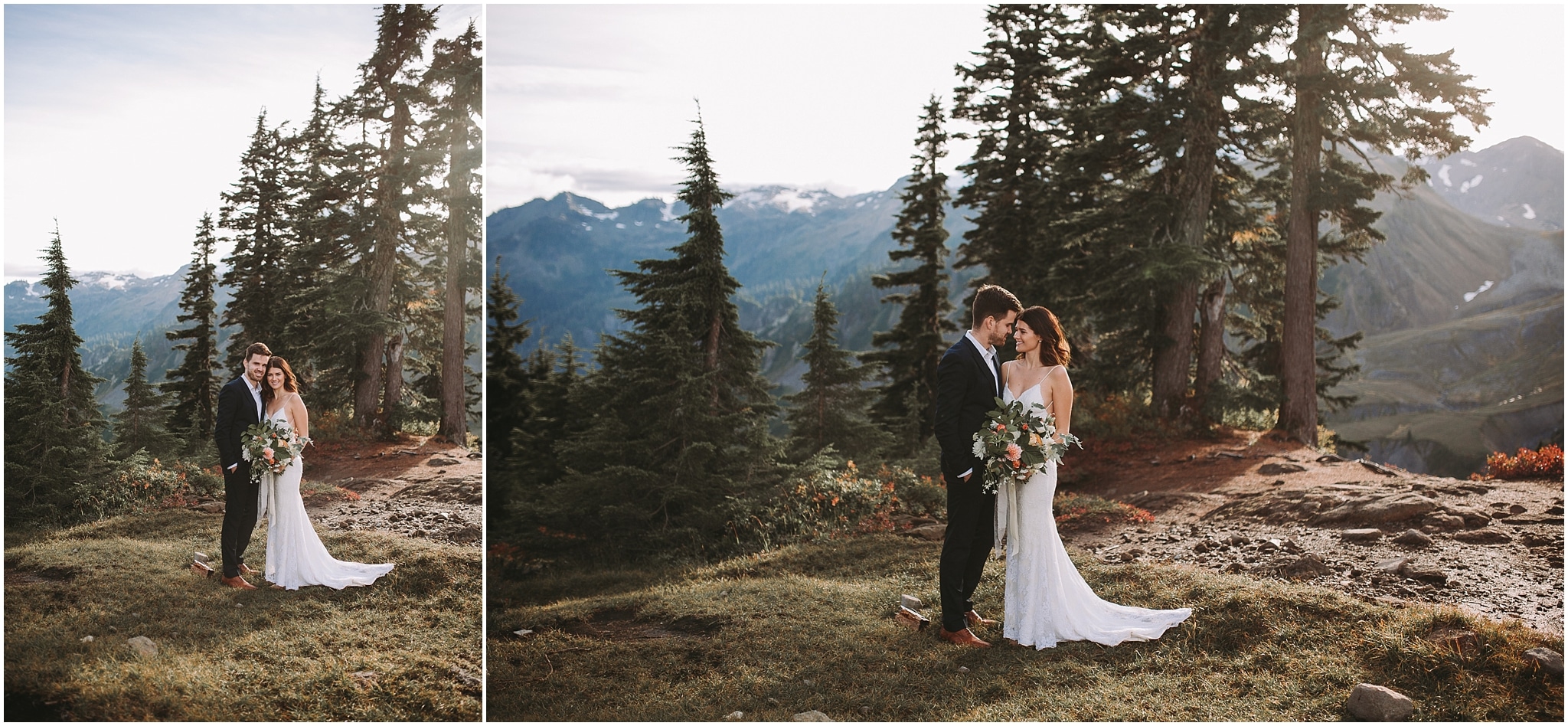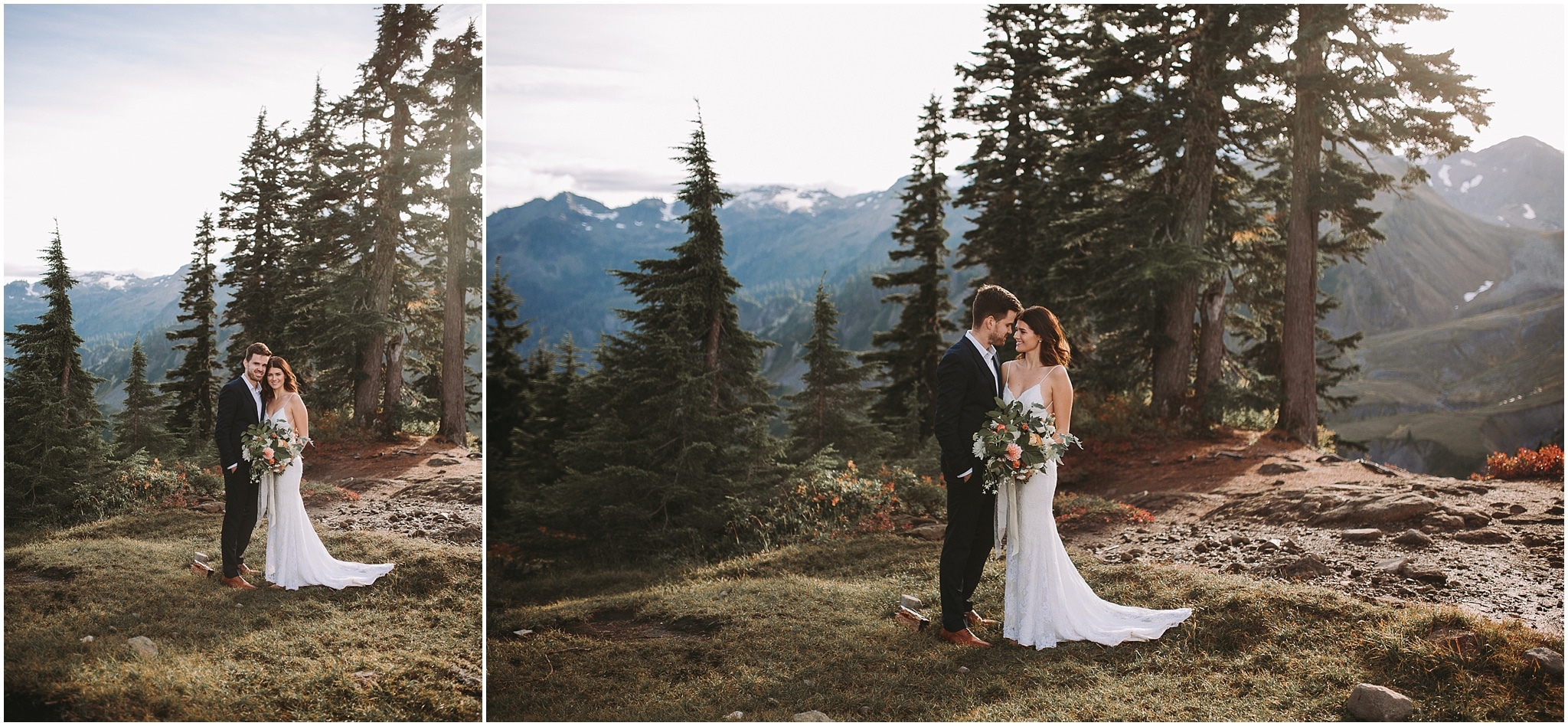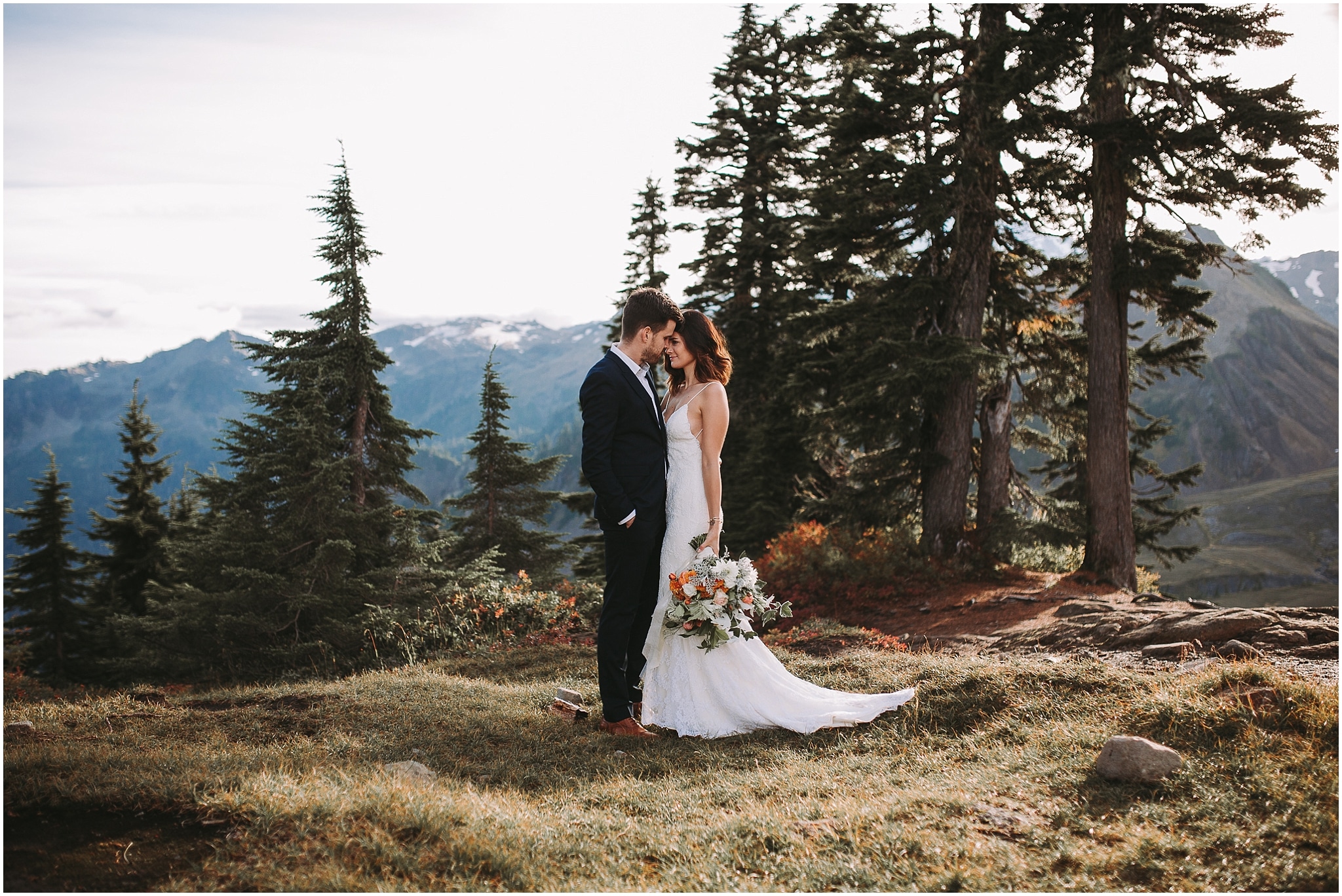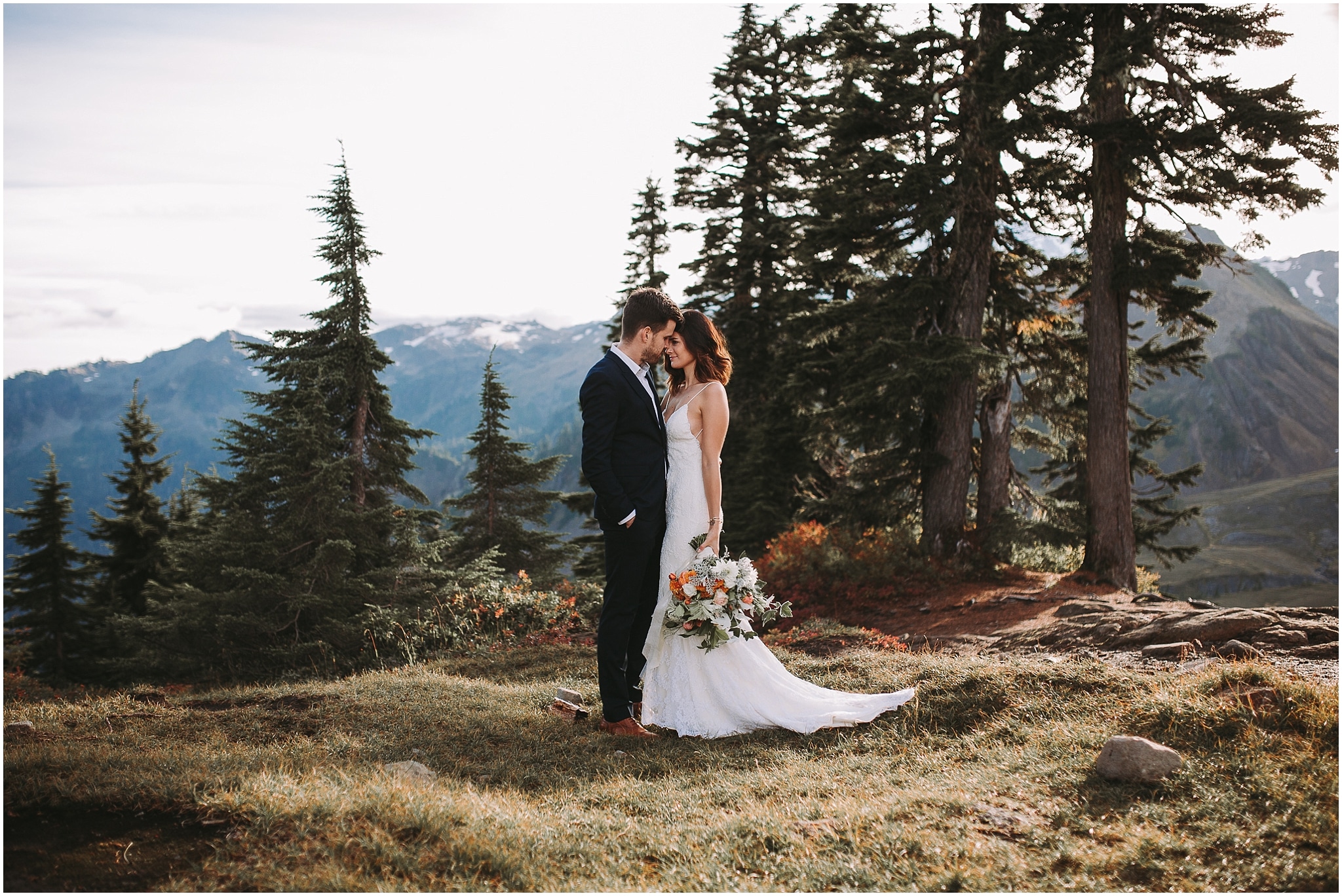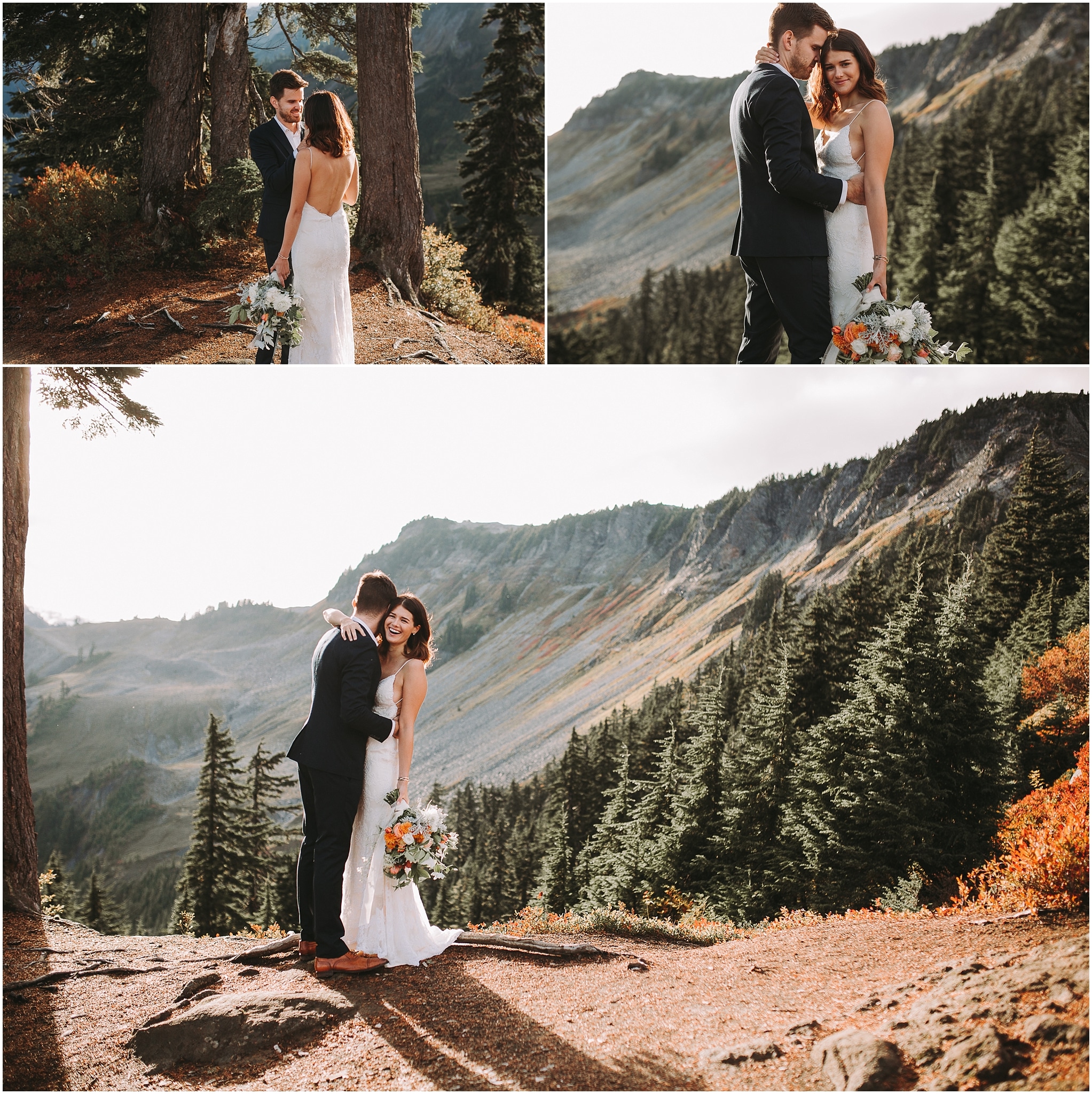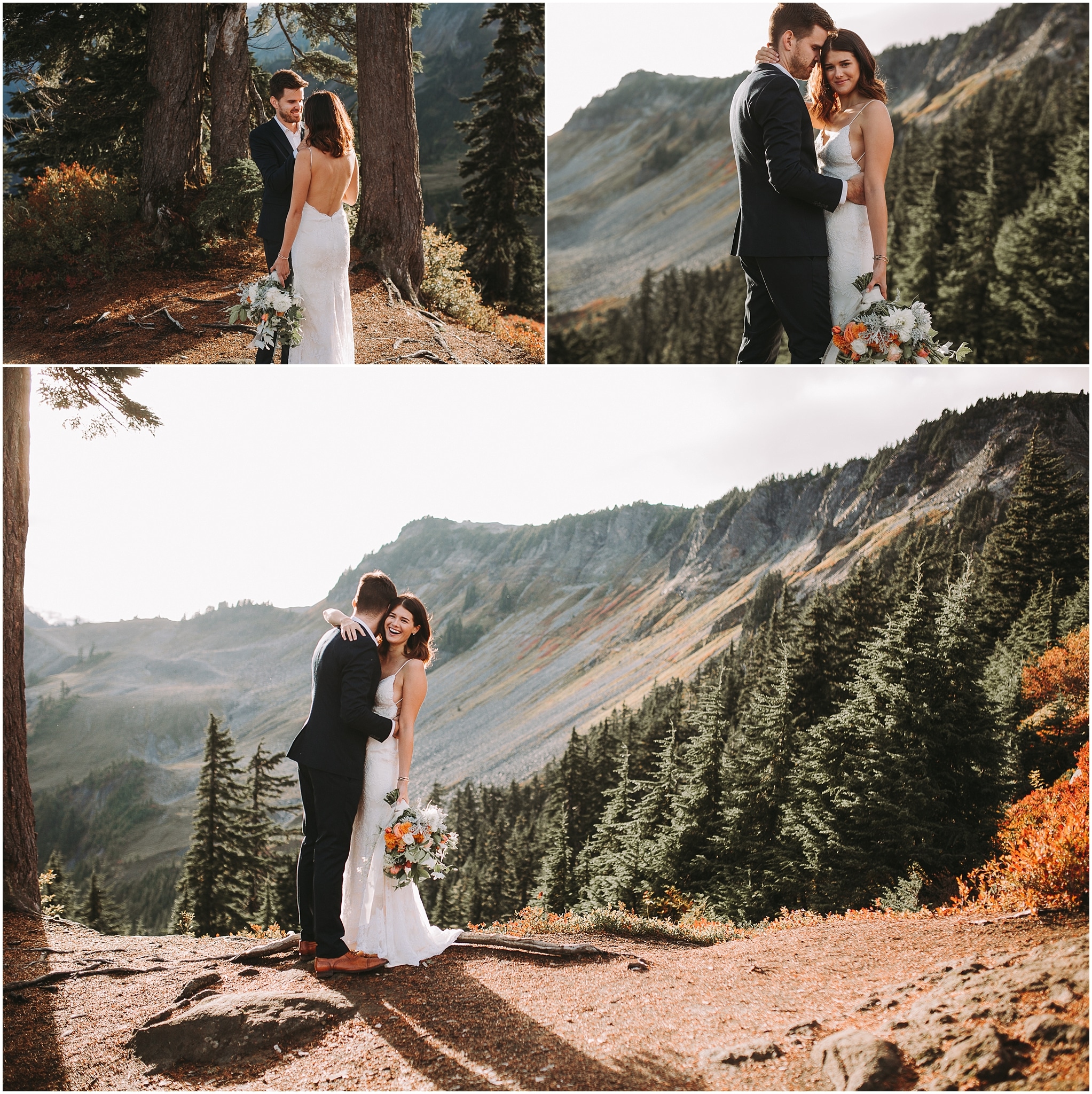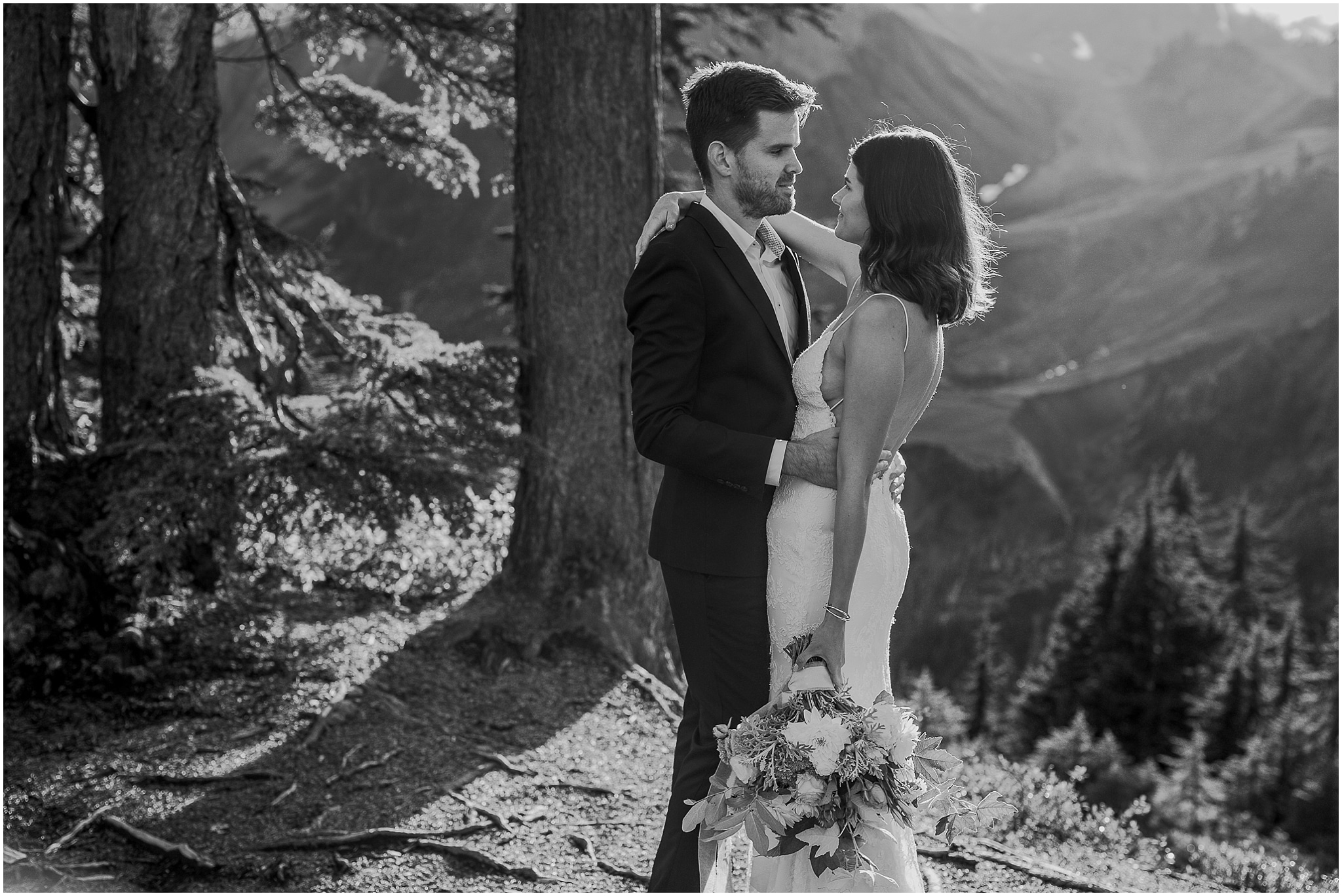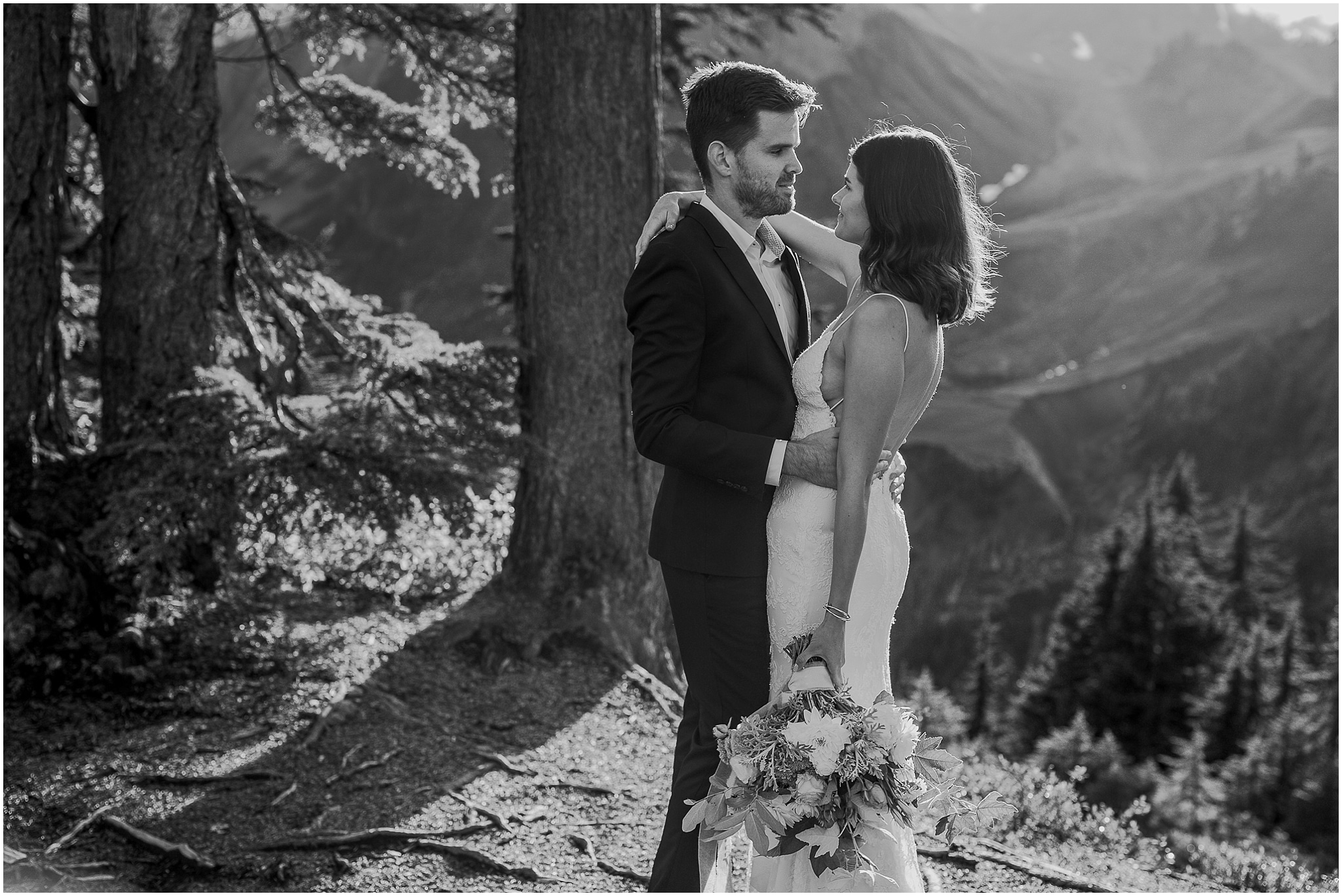 Can we just take a moment and be in complete awe of that stunning dress Haley is wearing?? Like, damn girl. LaineeMeg makes a killer dress!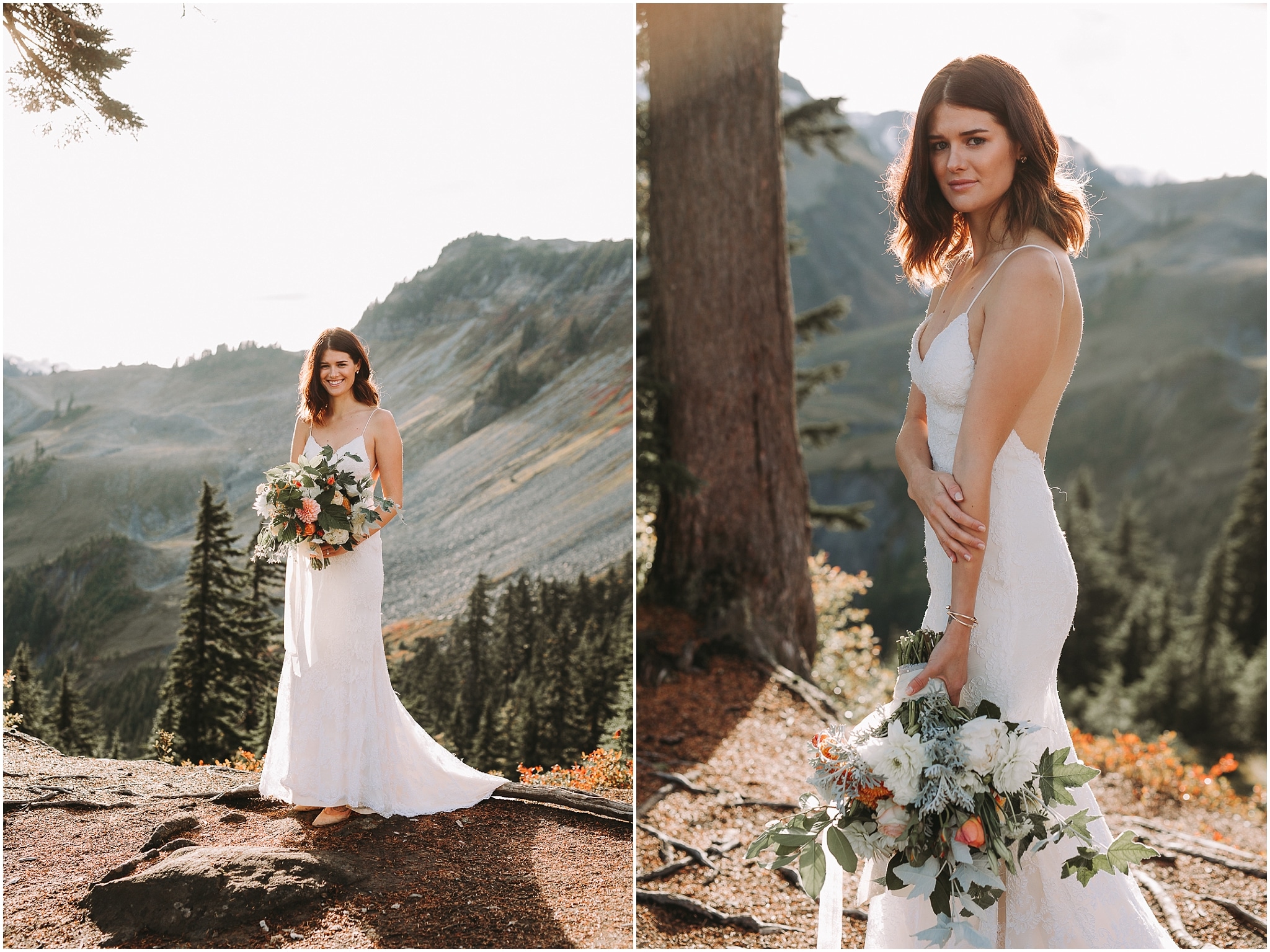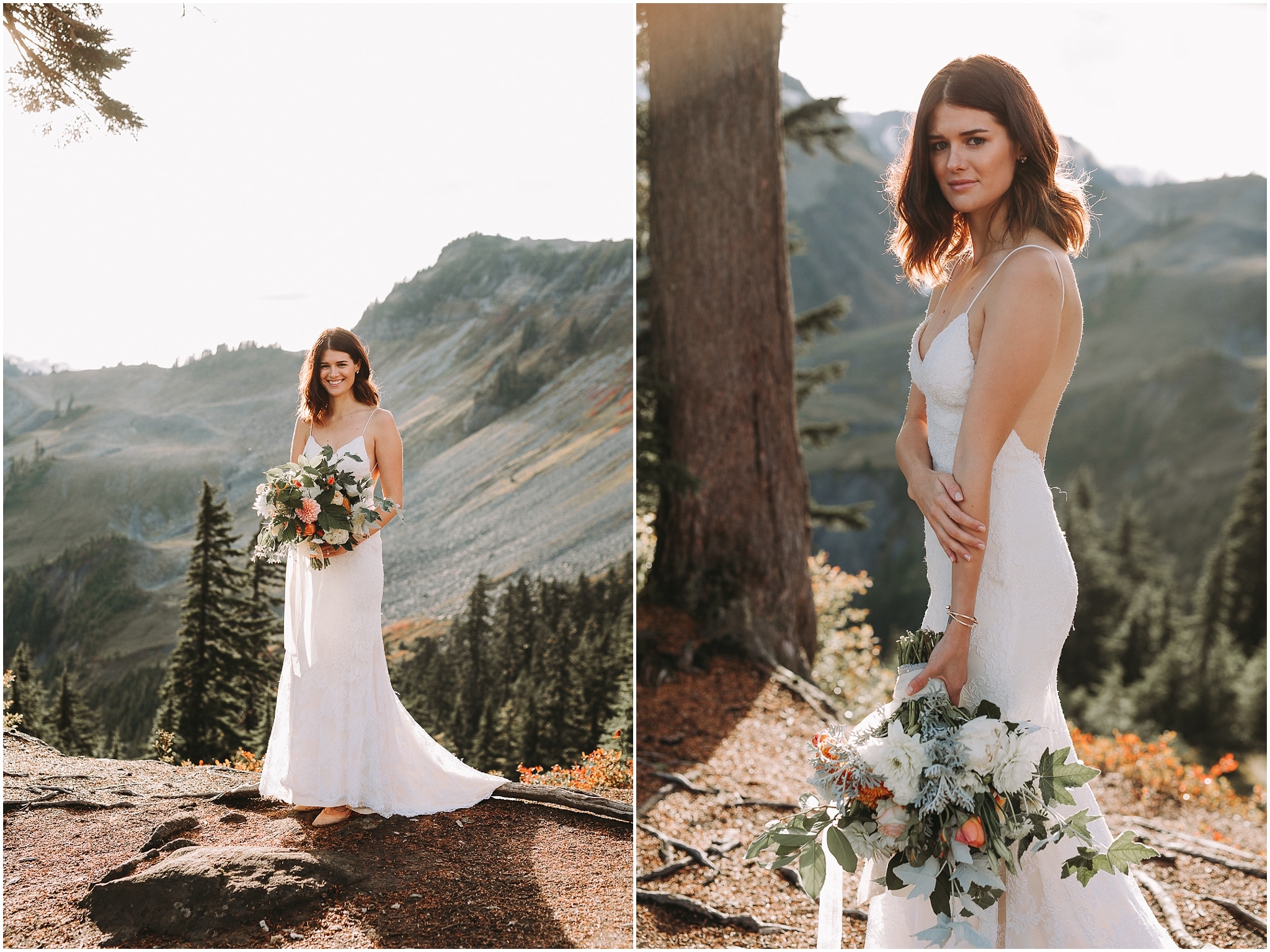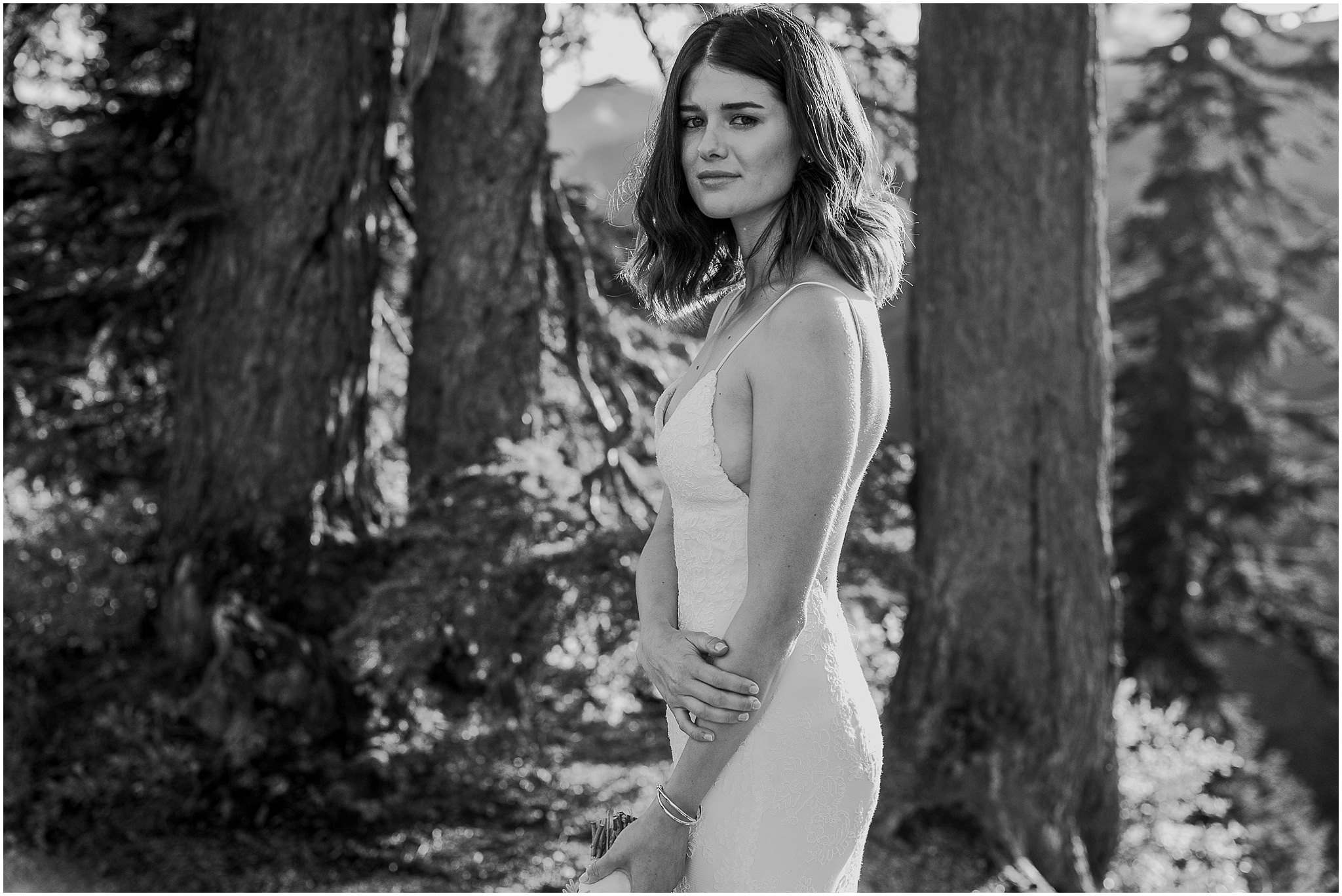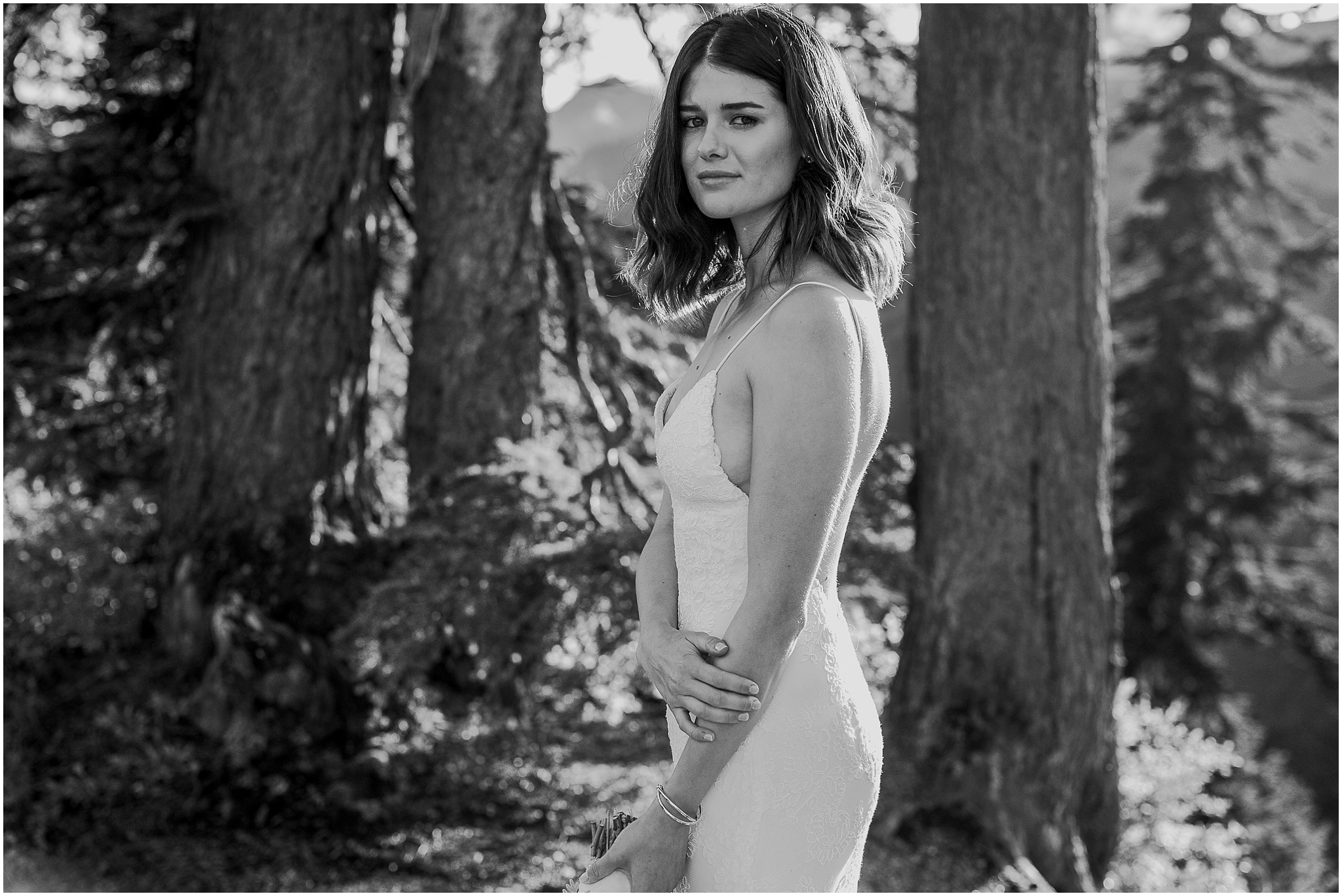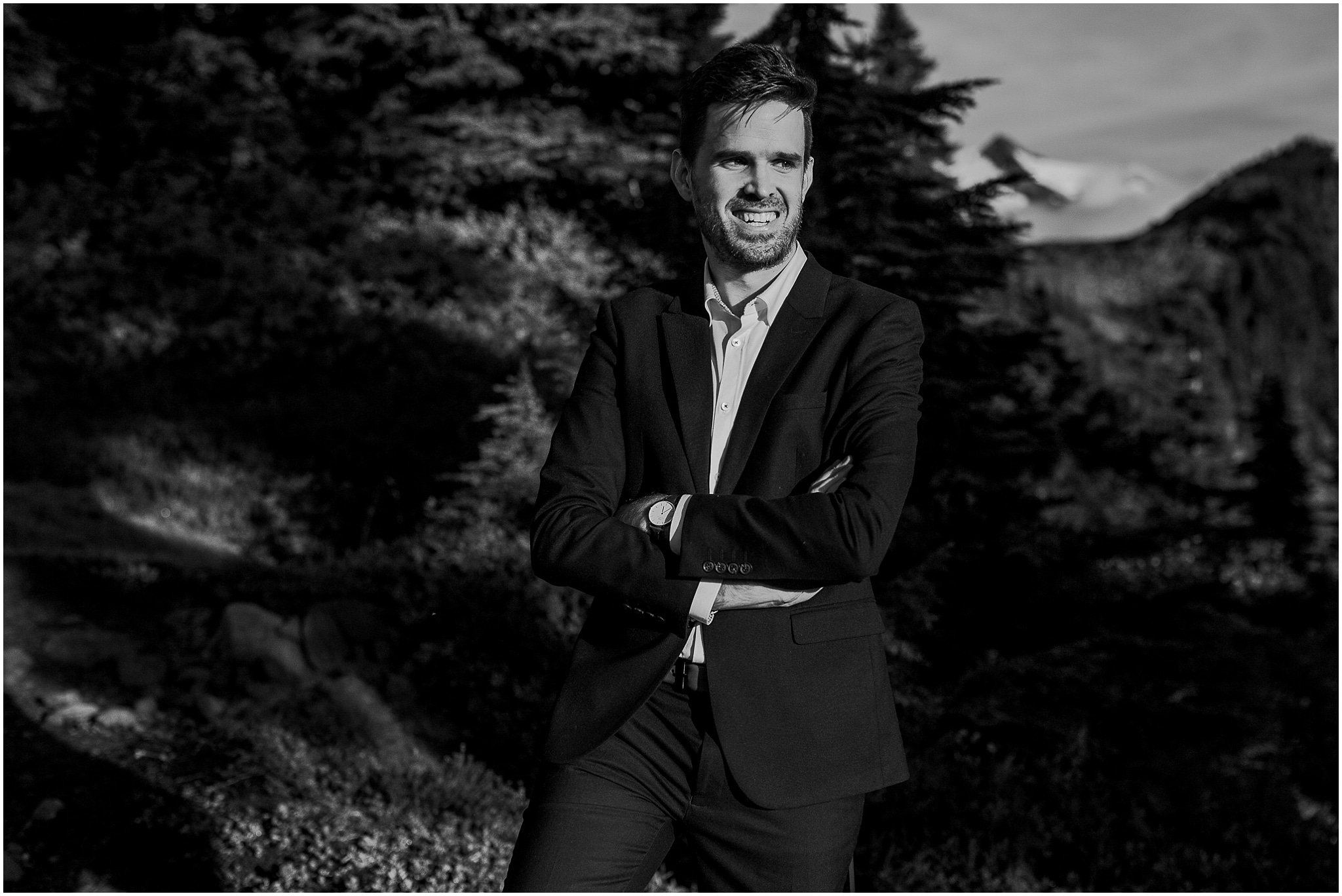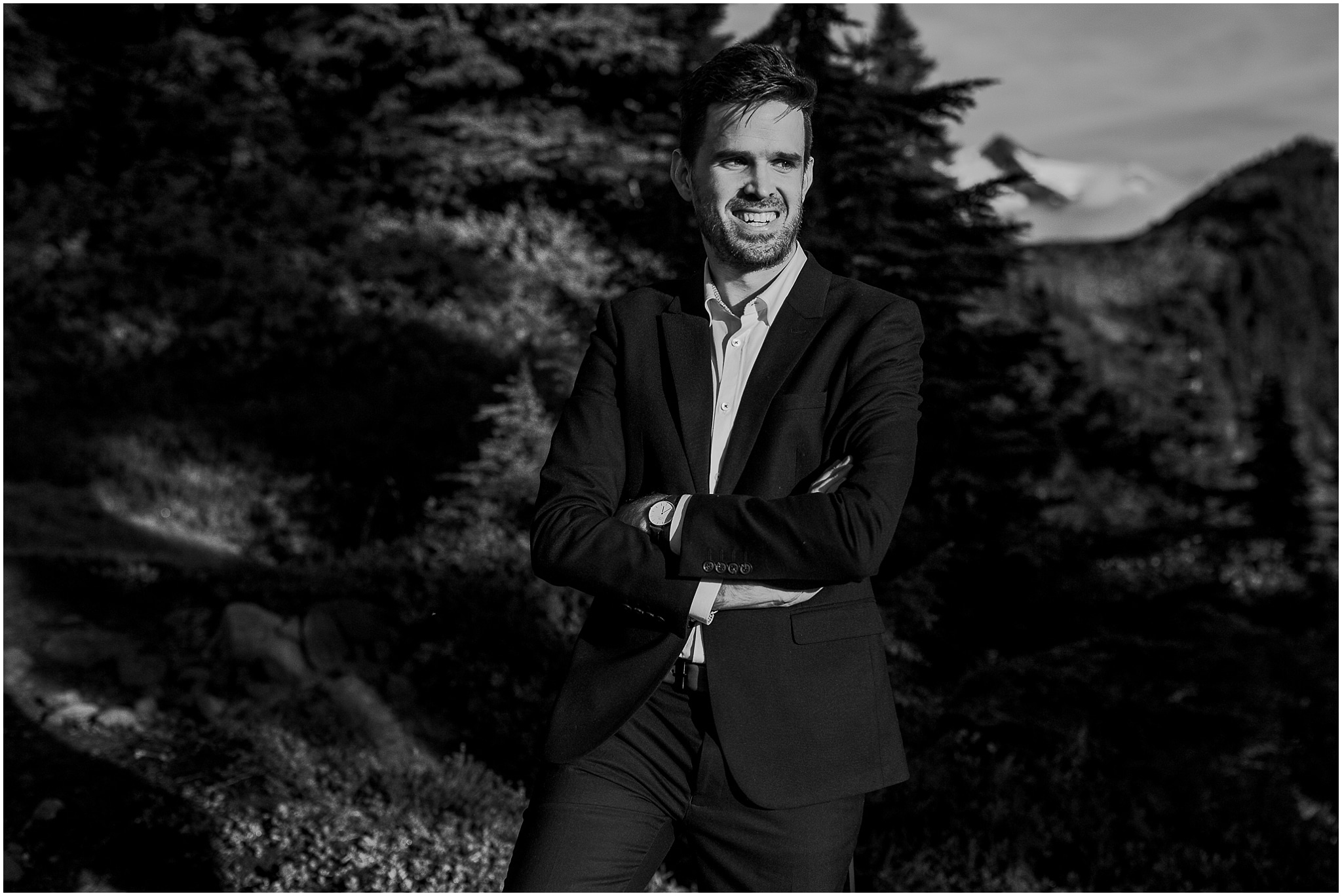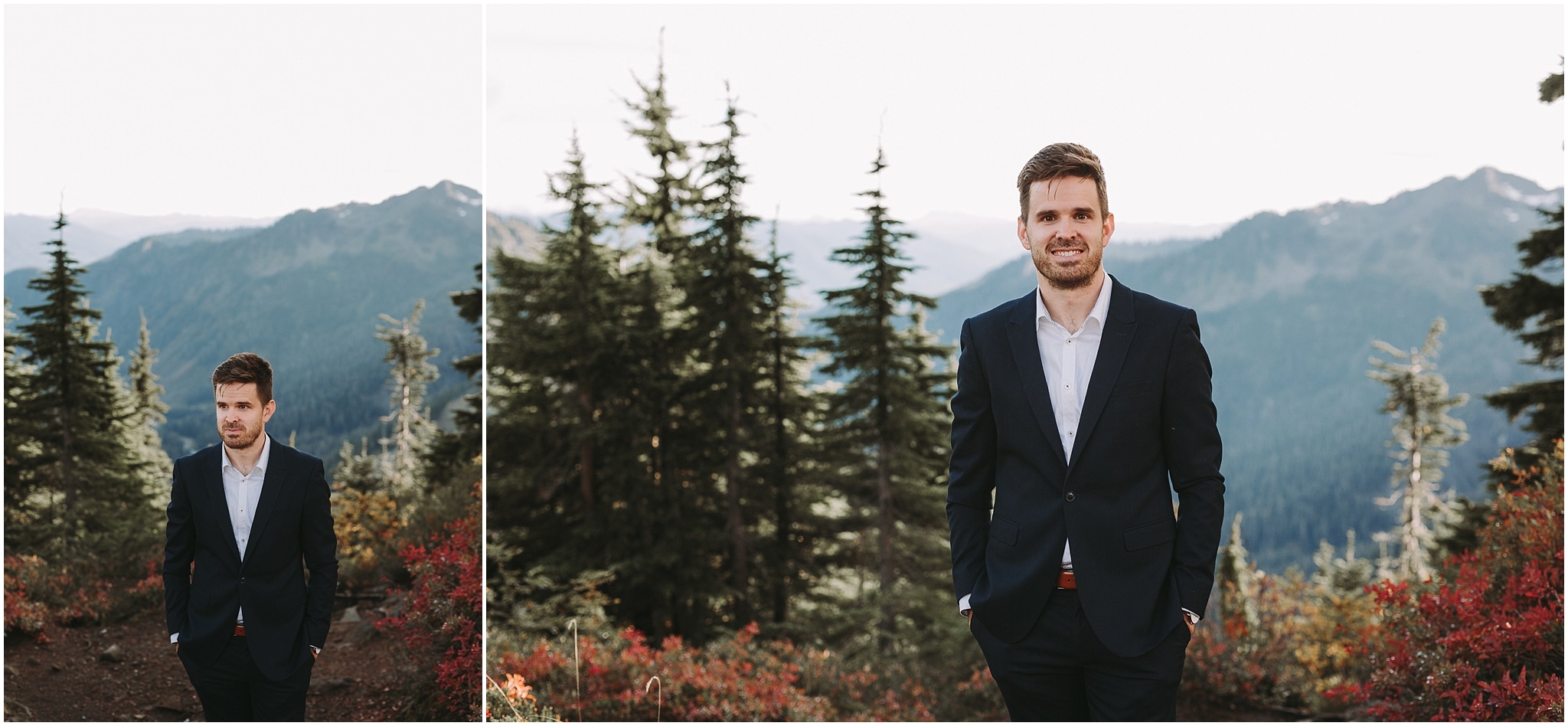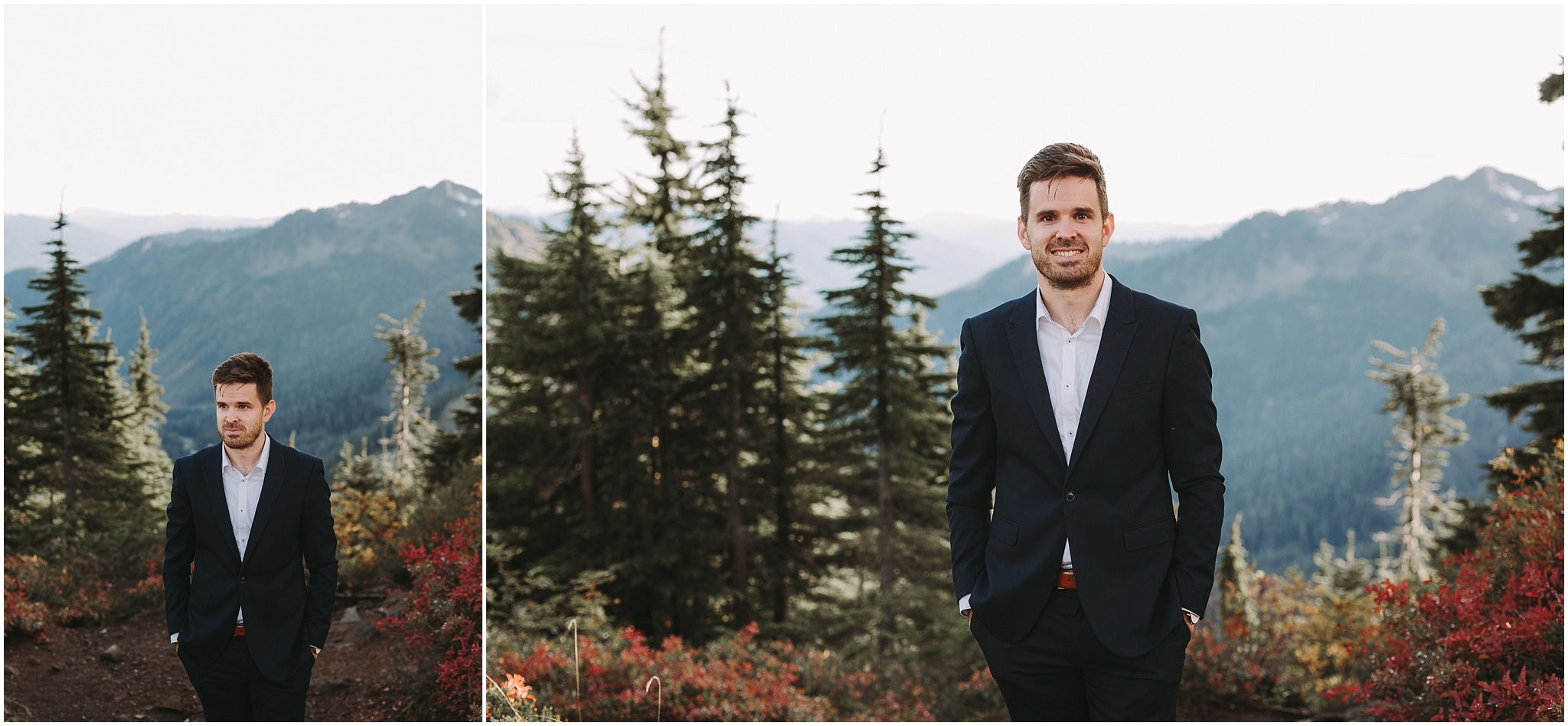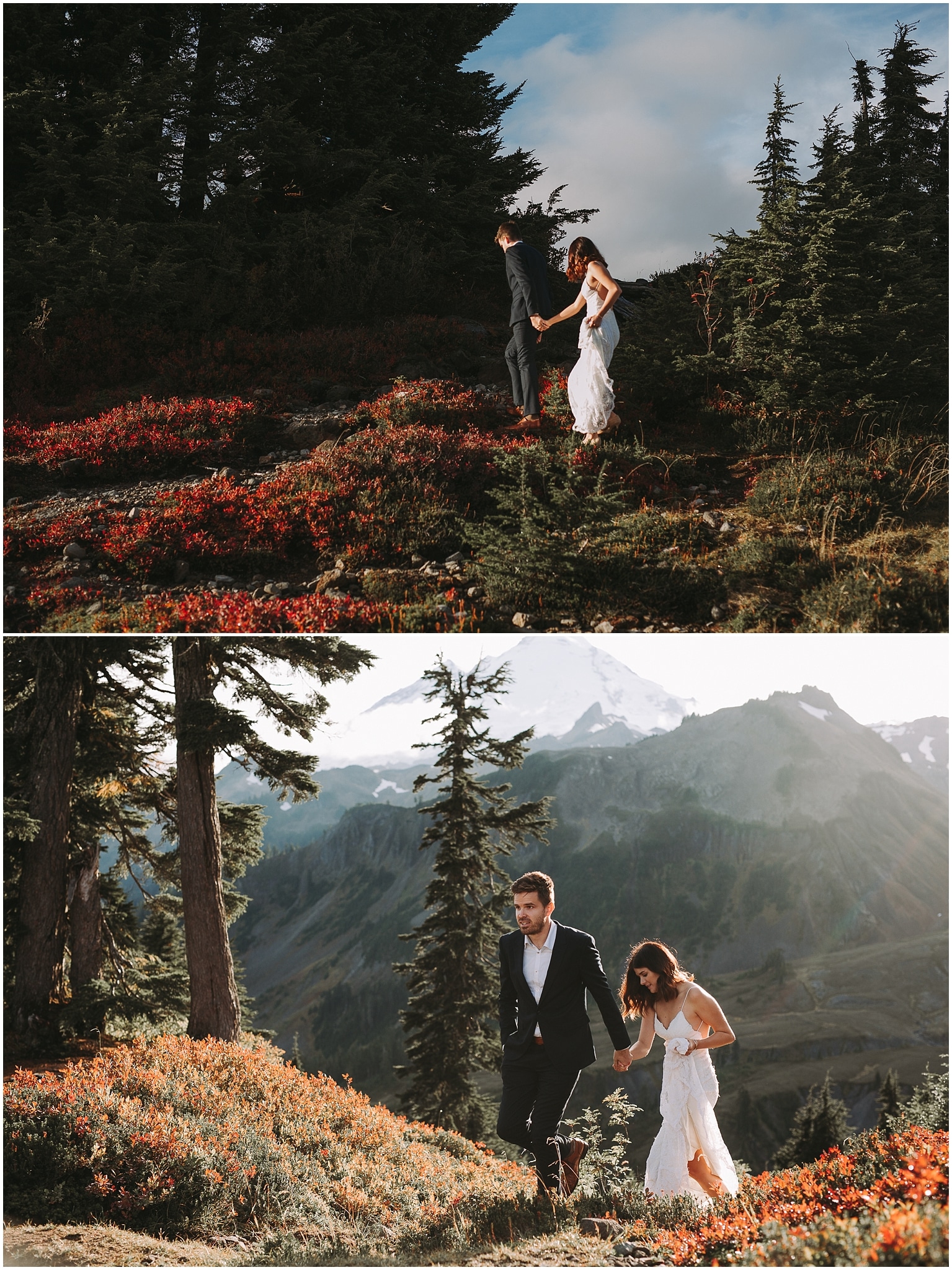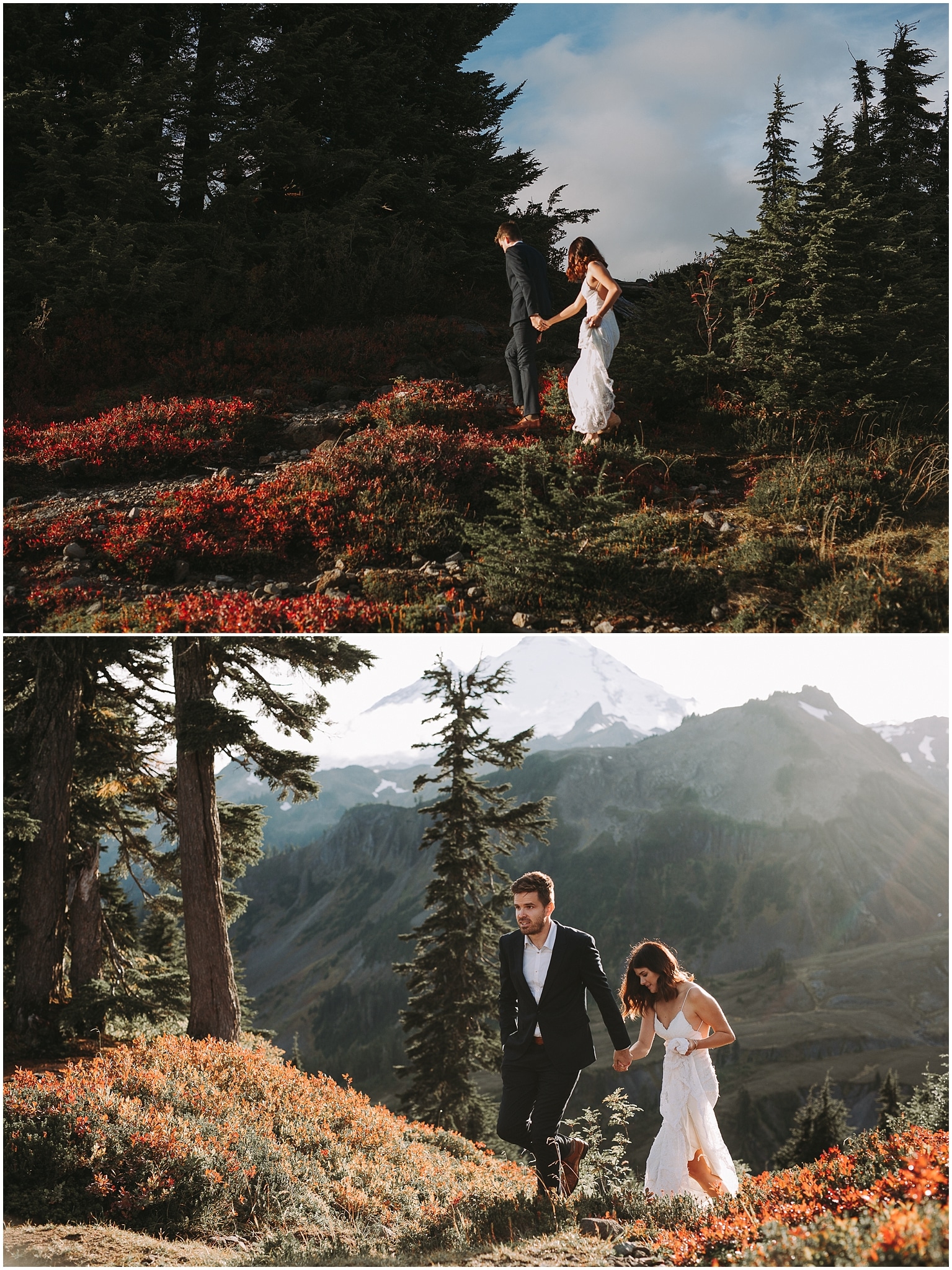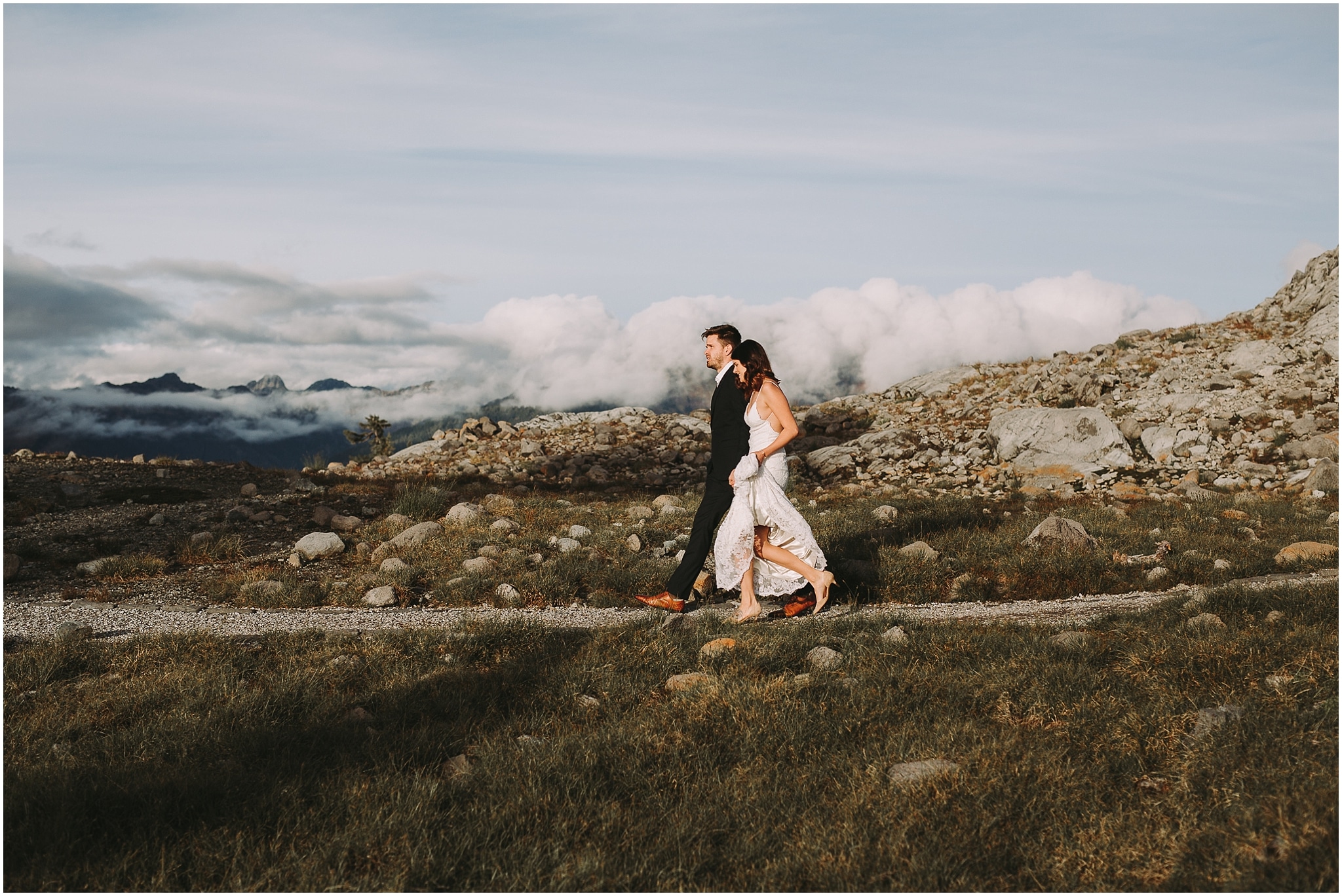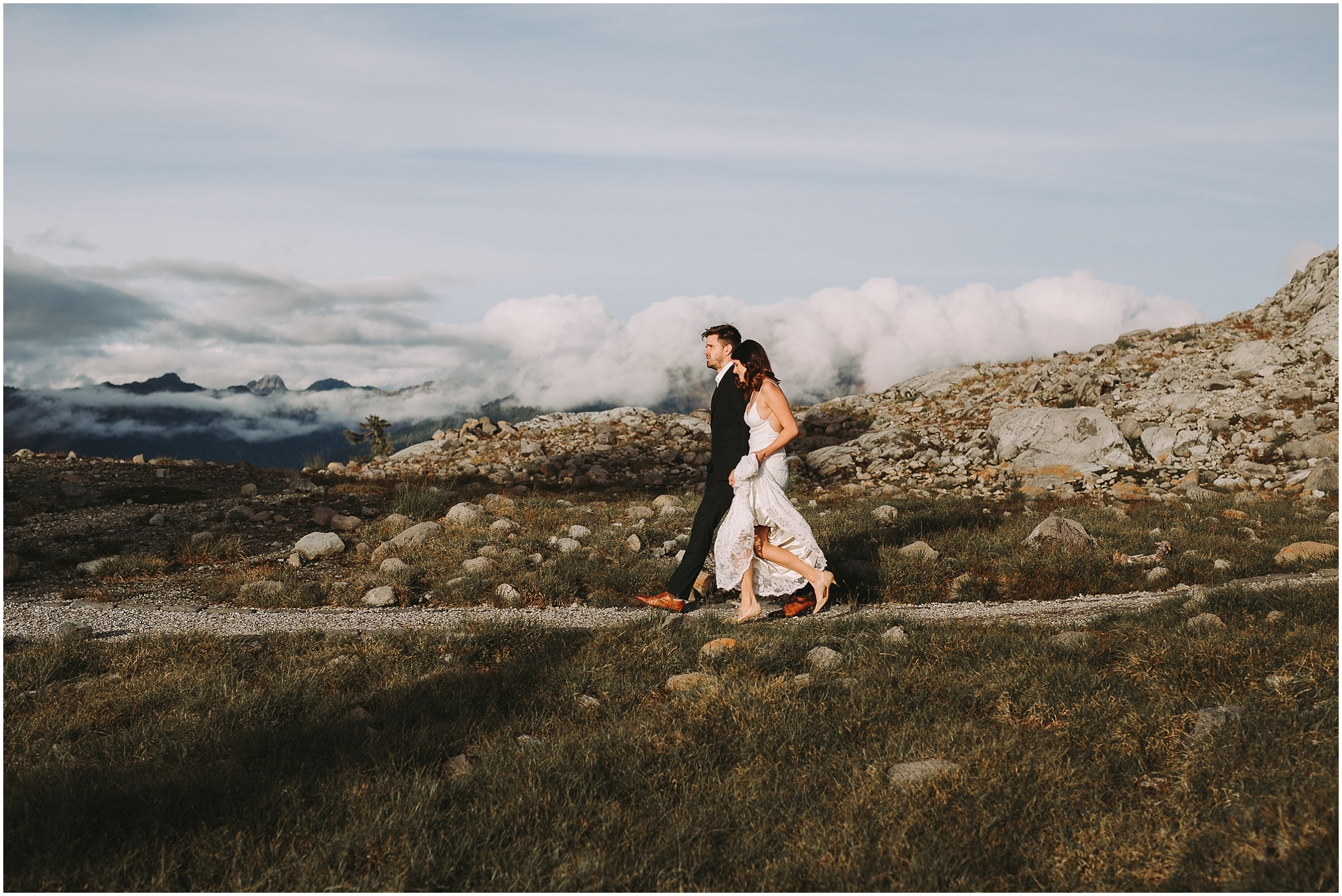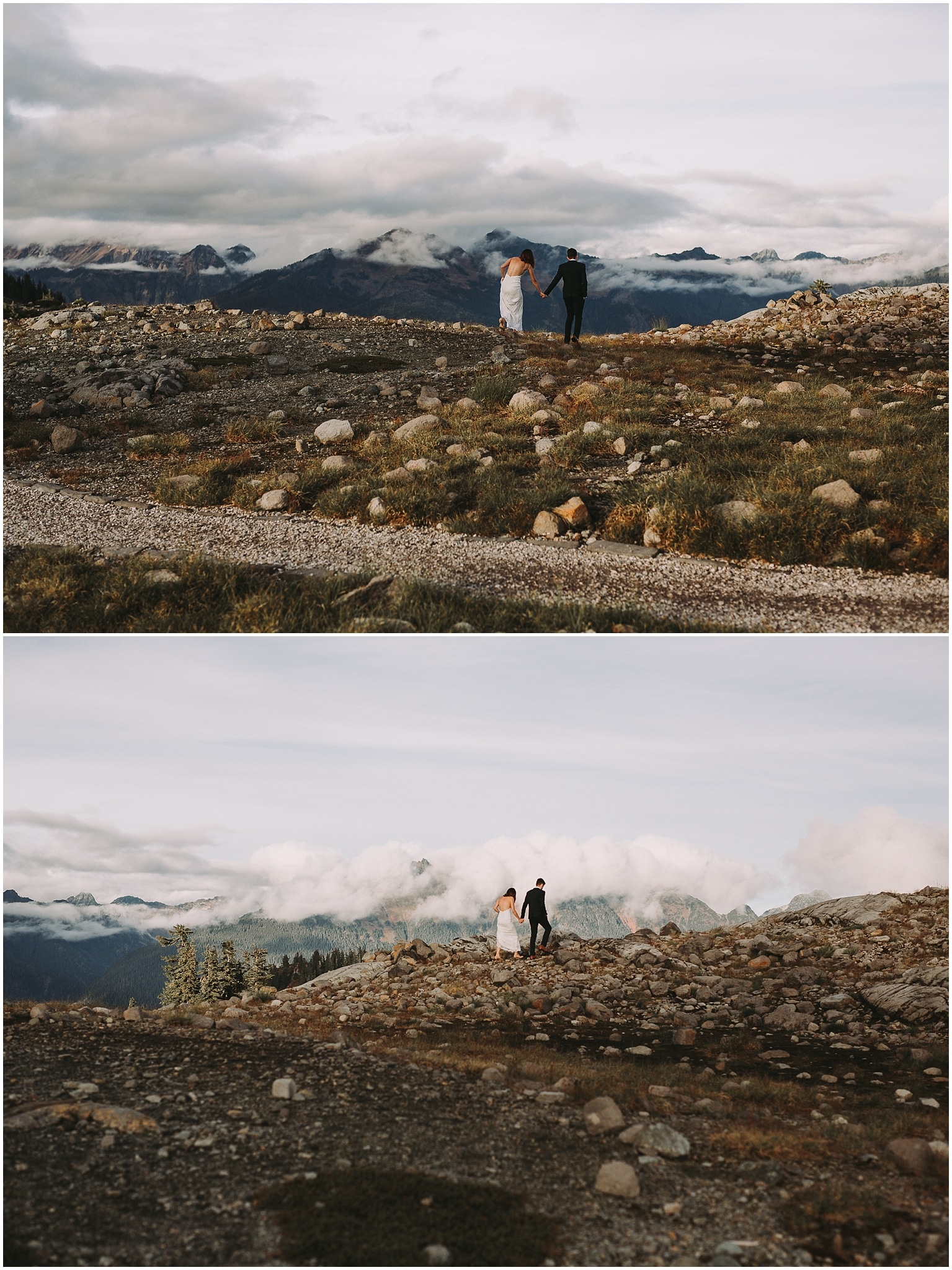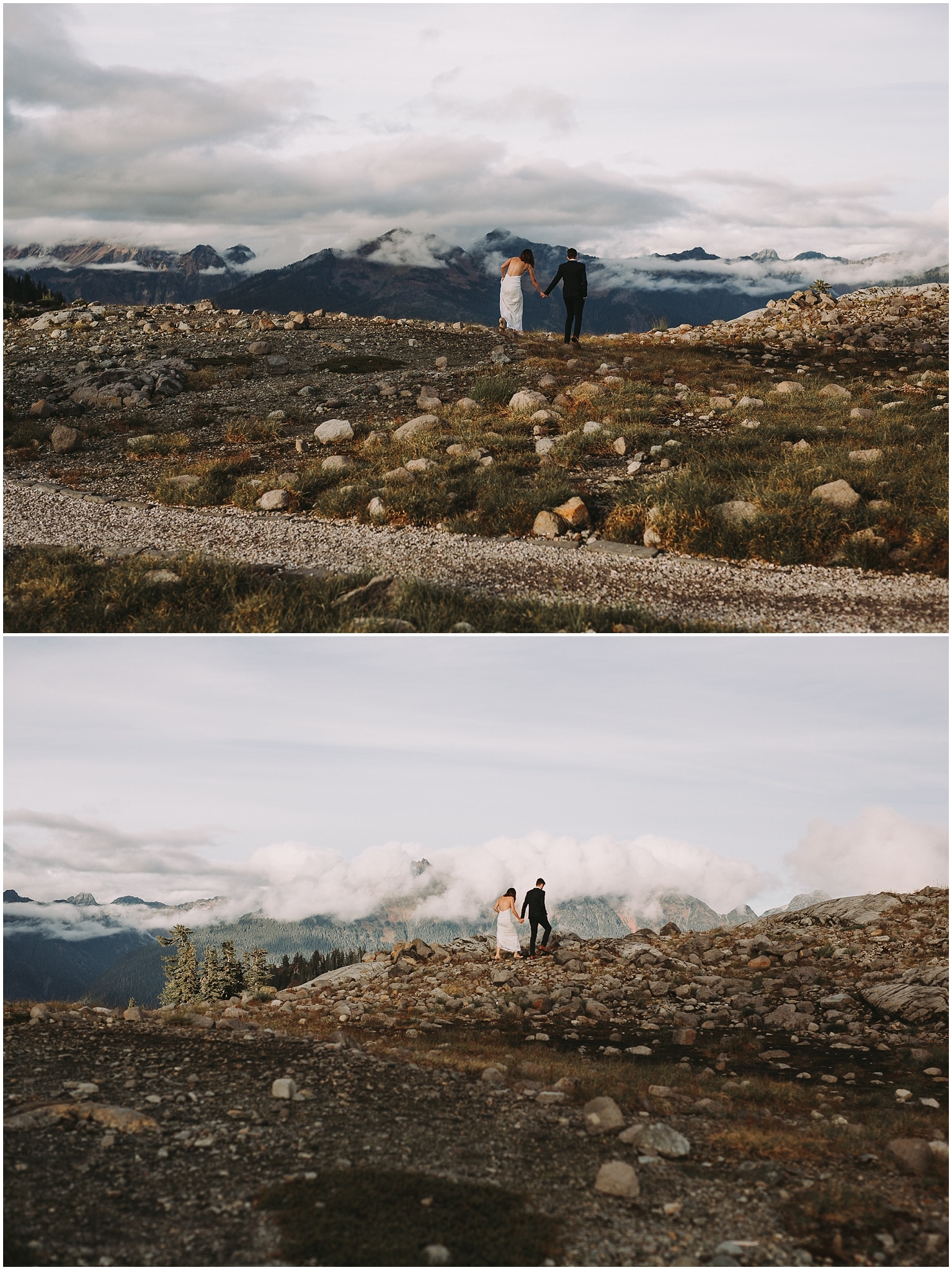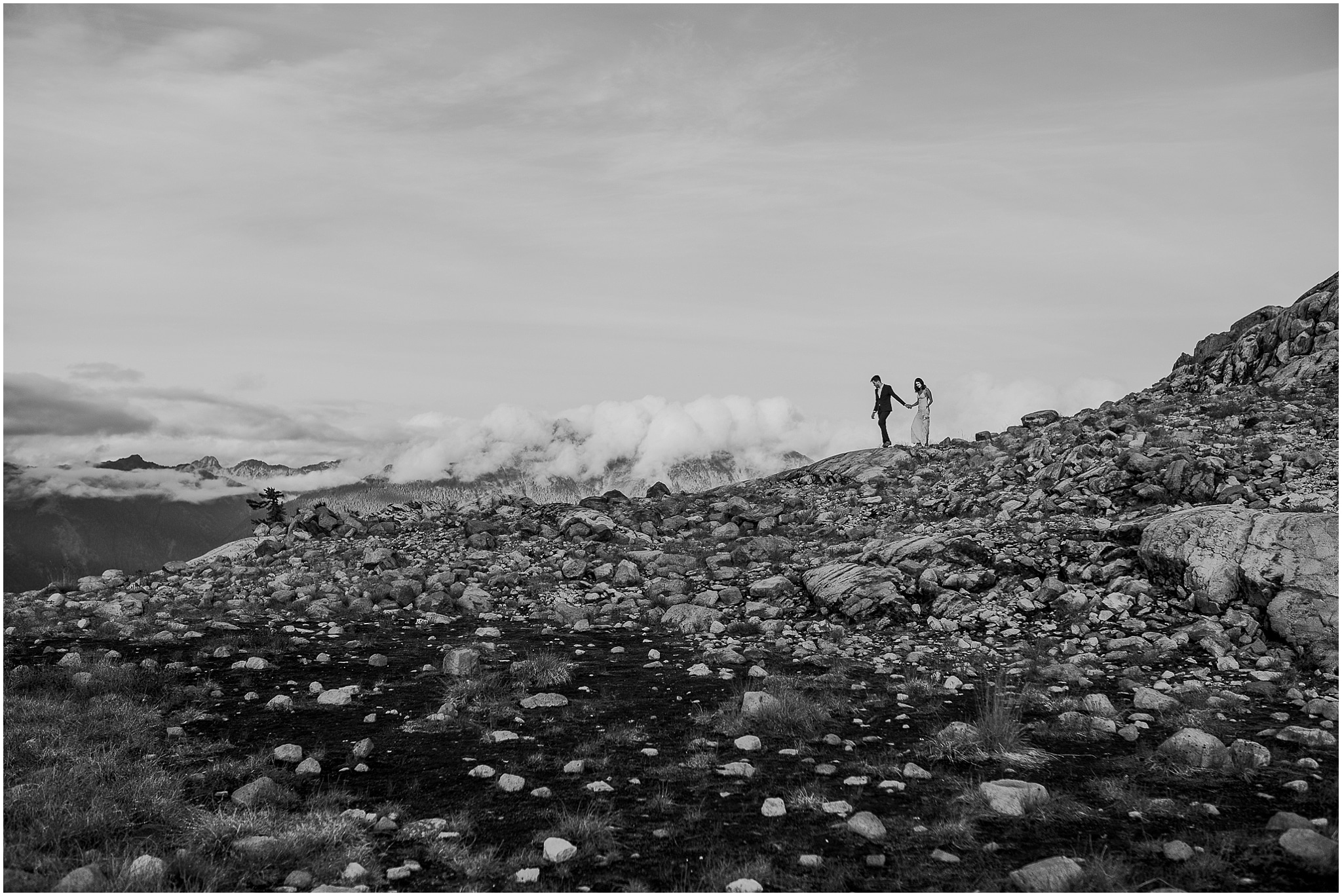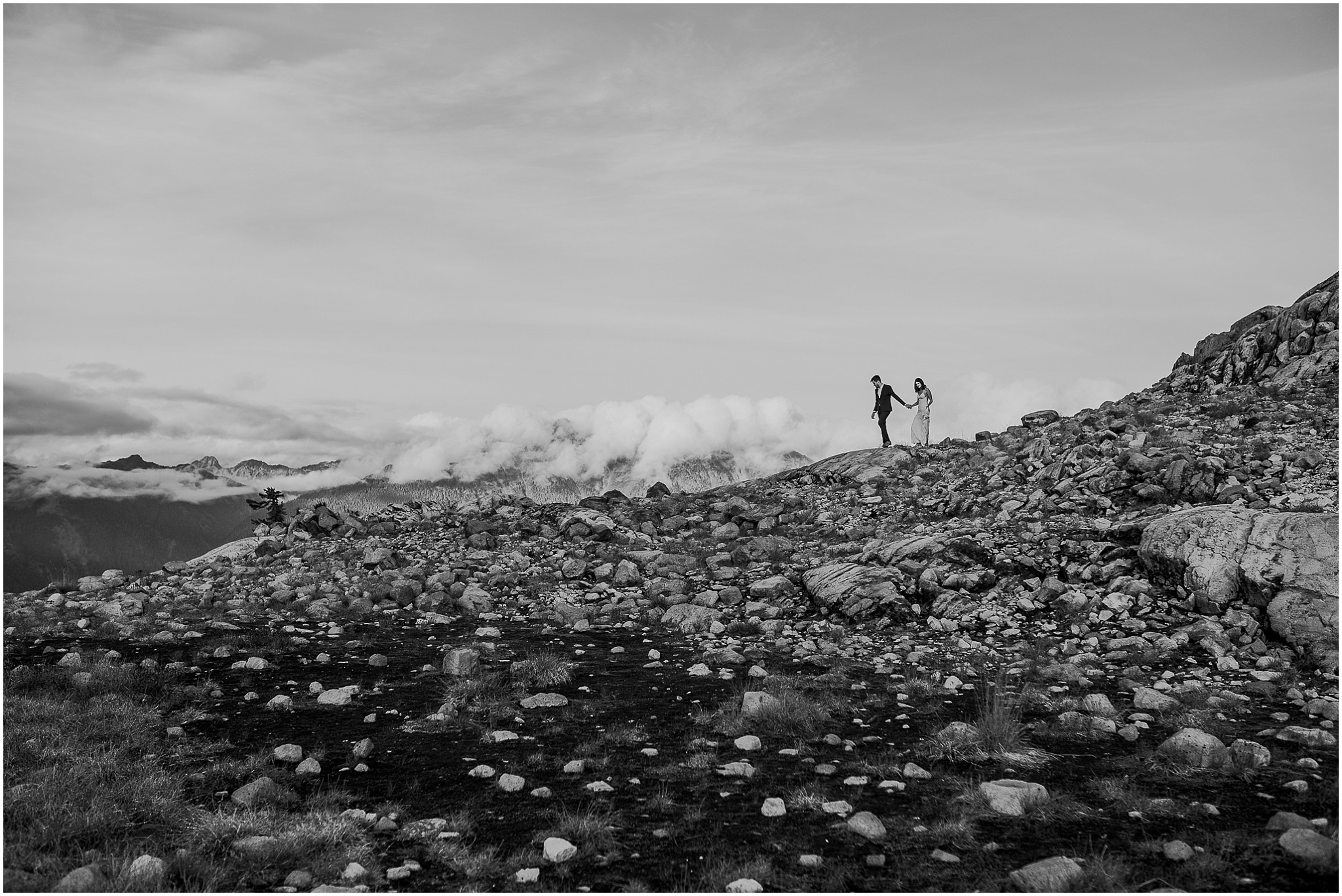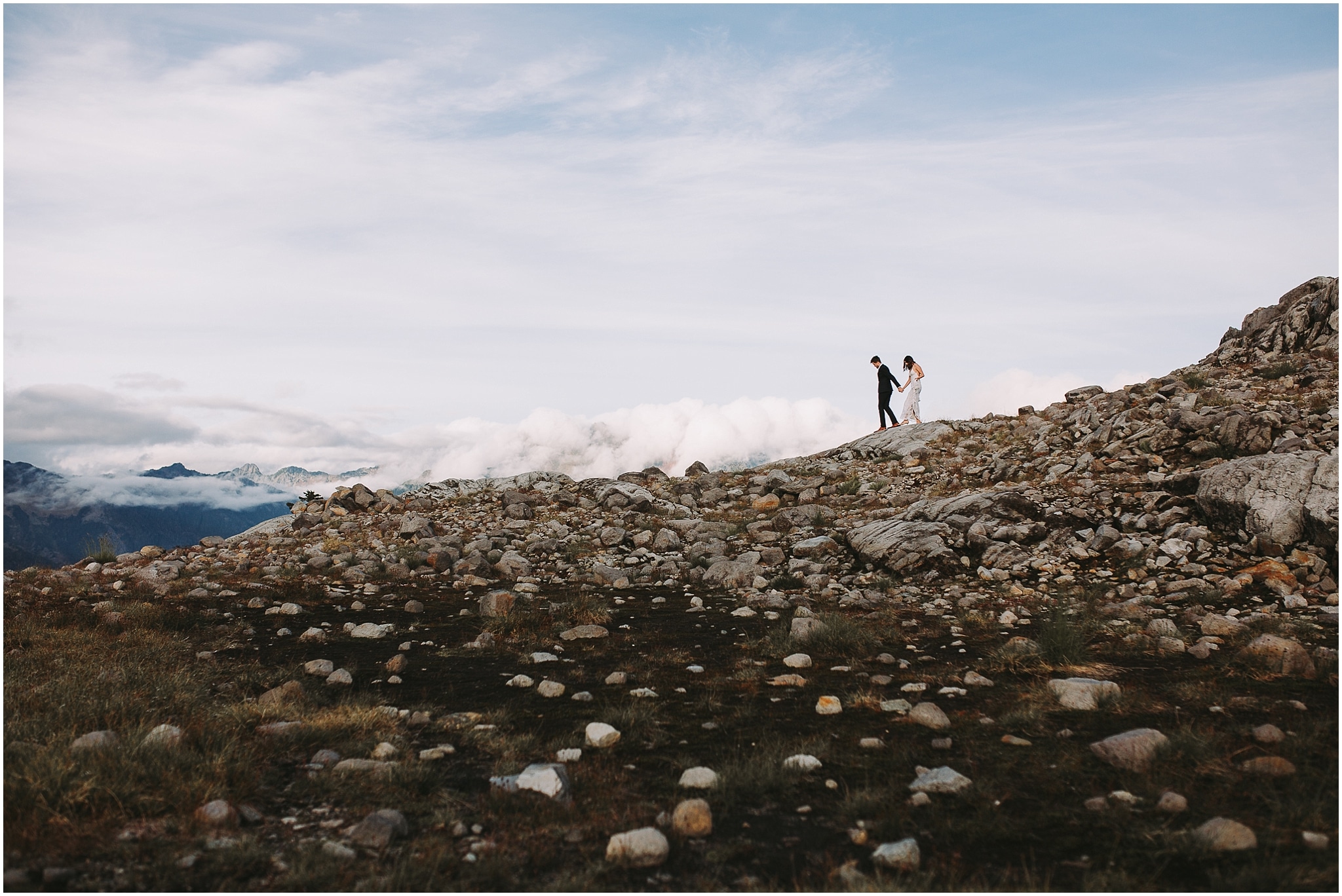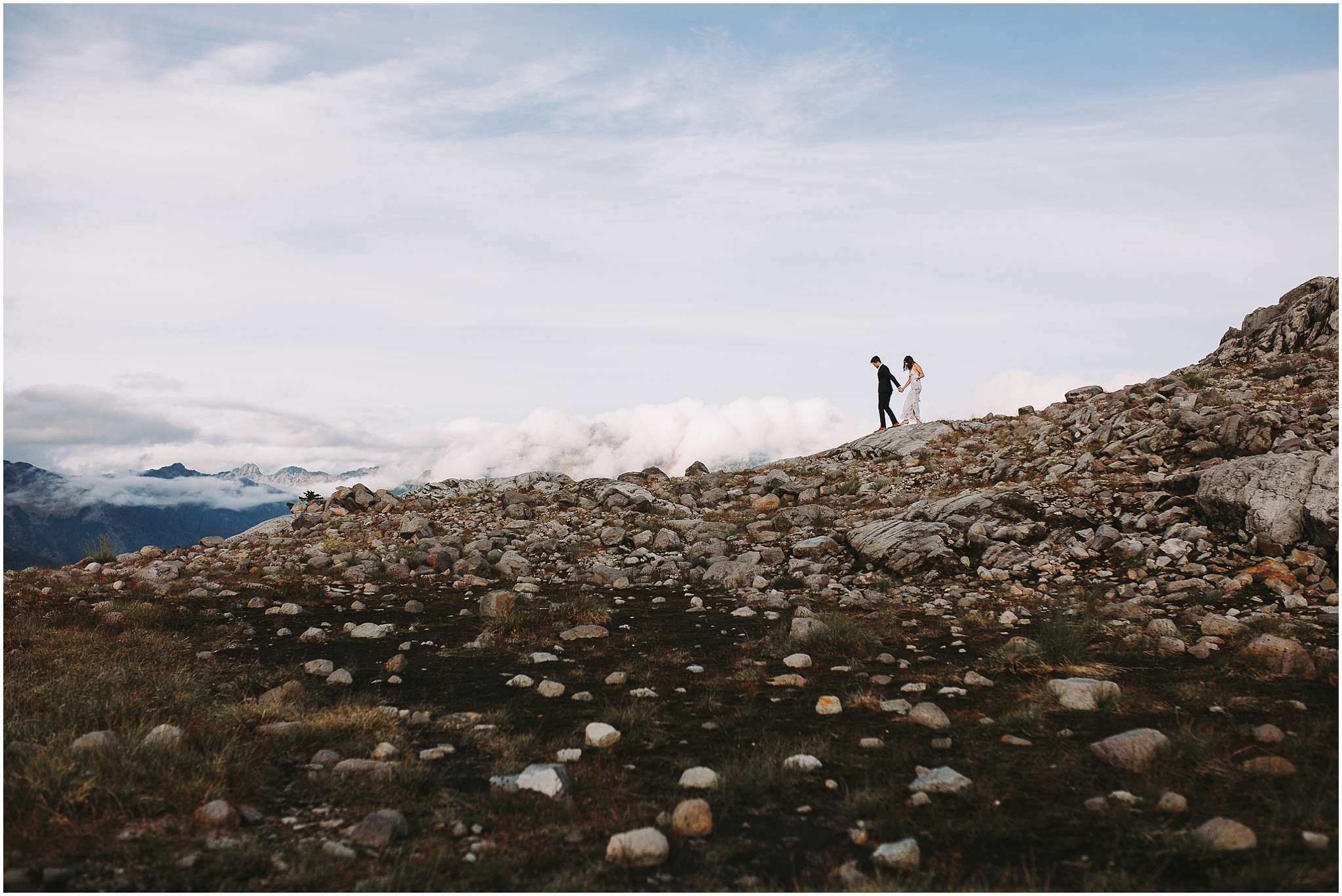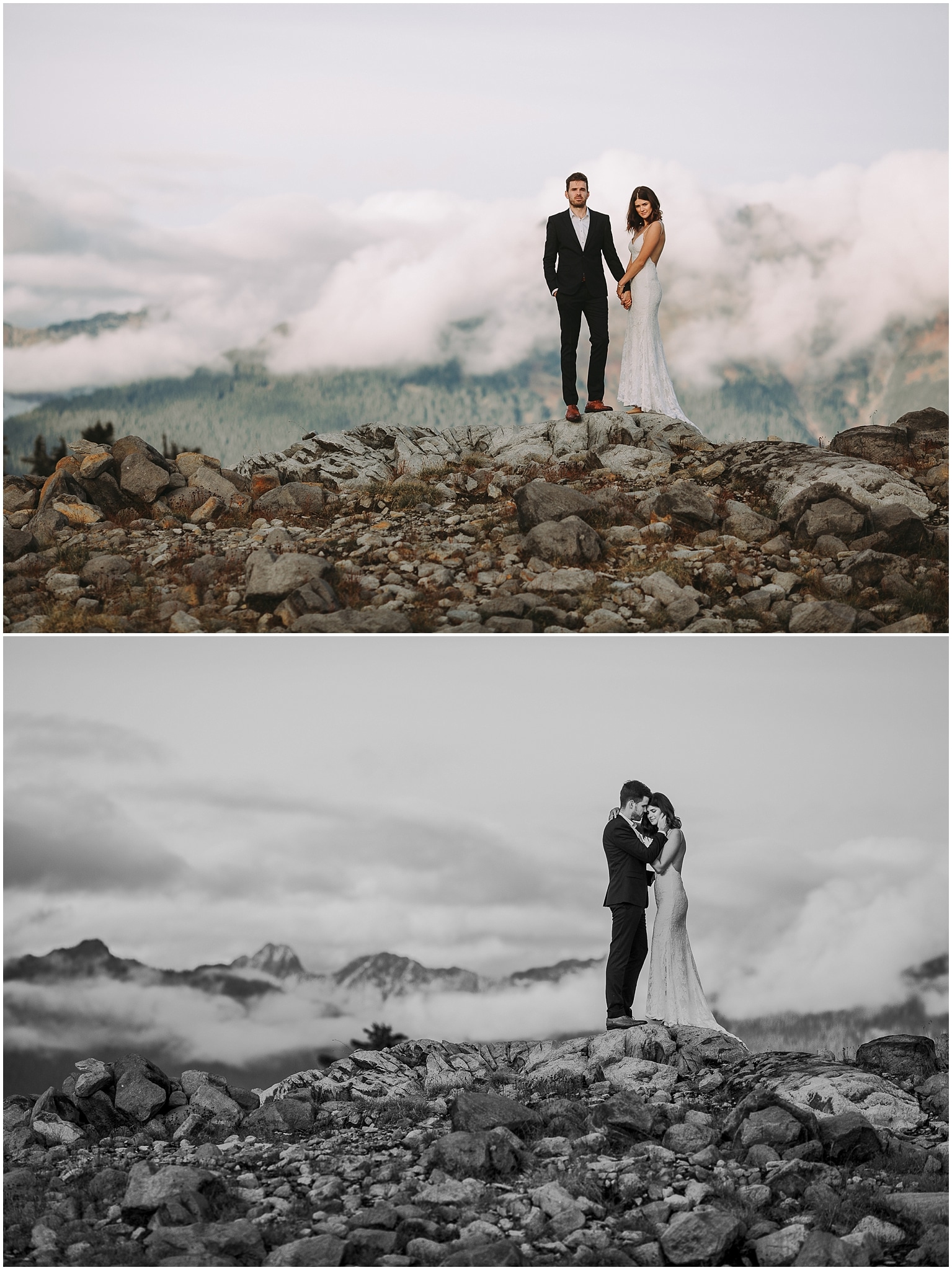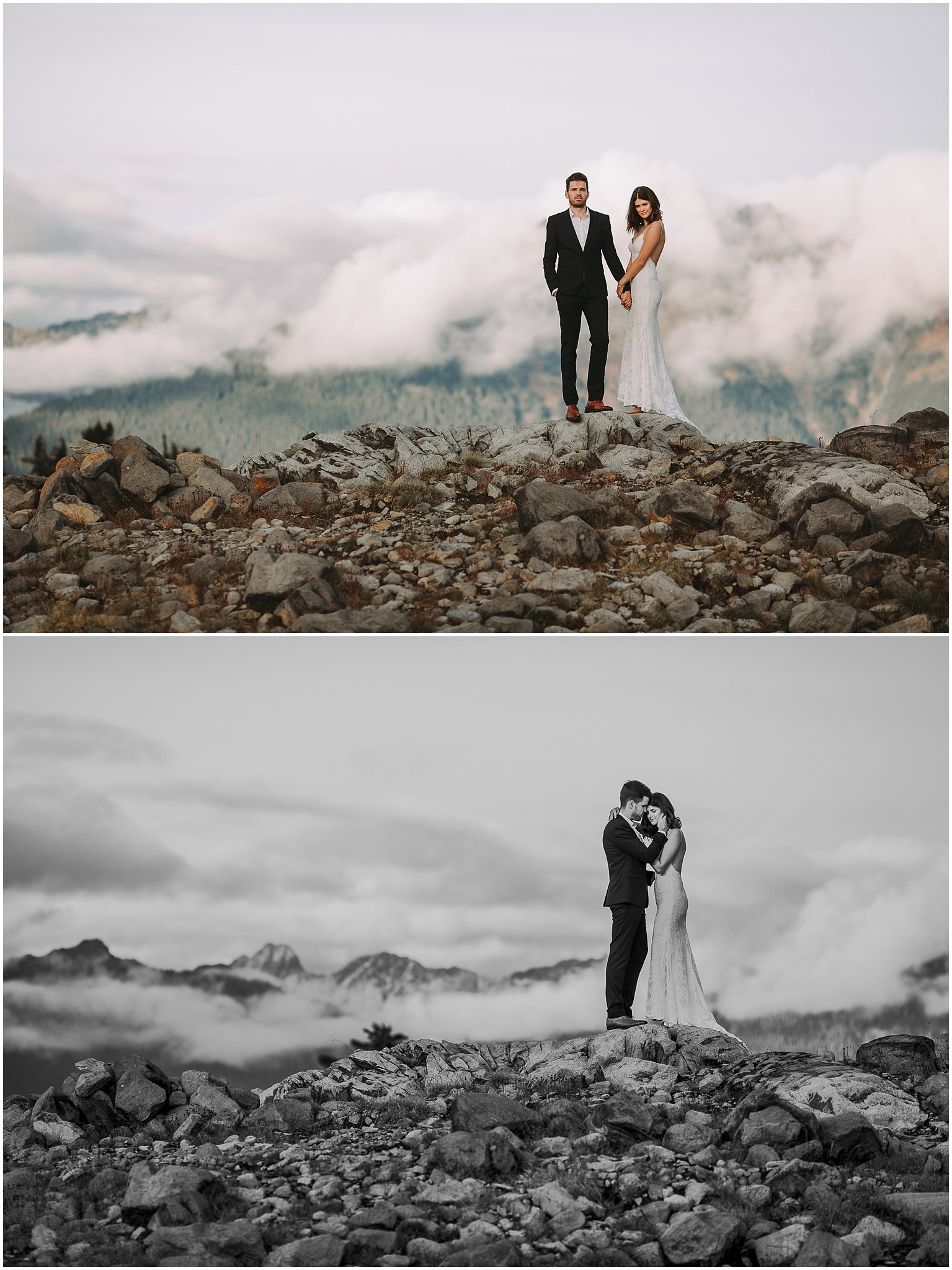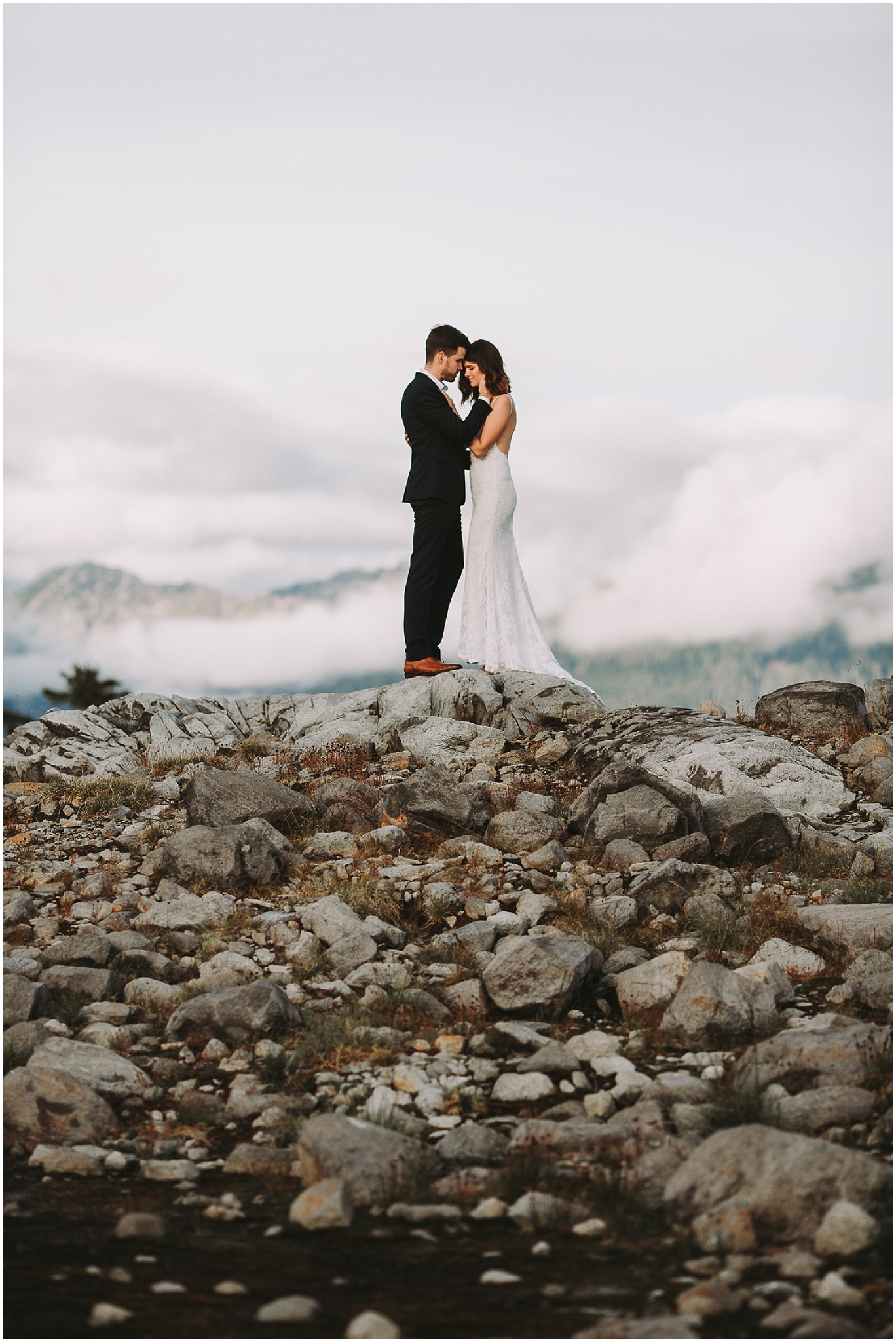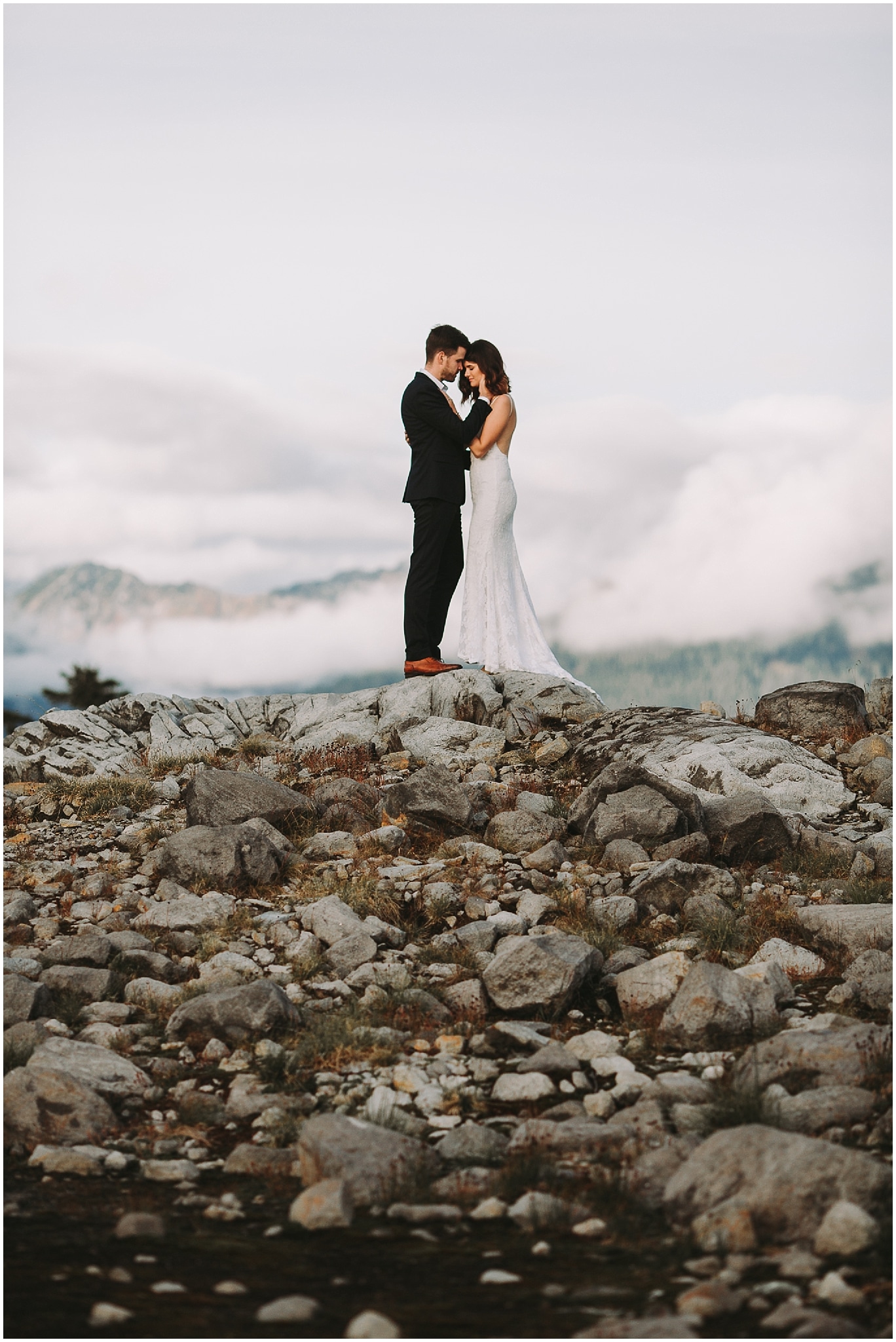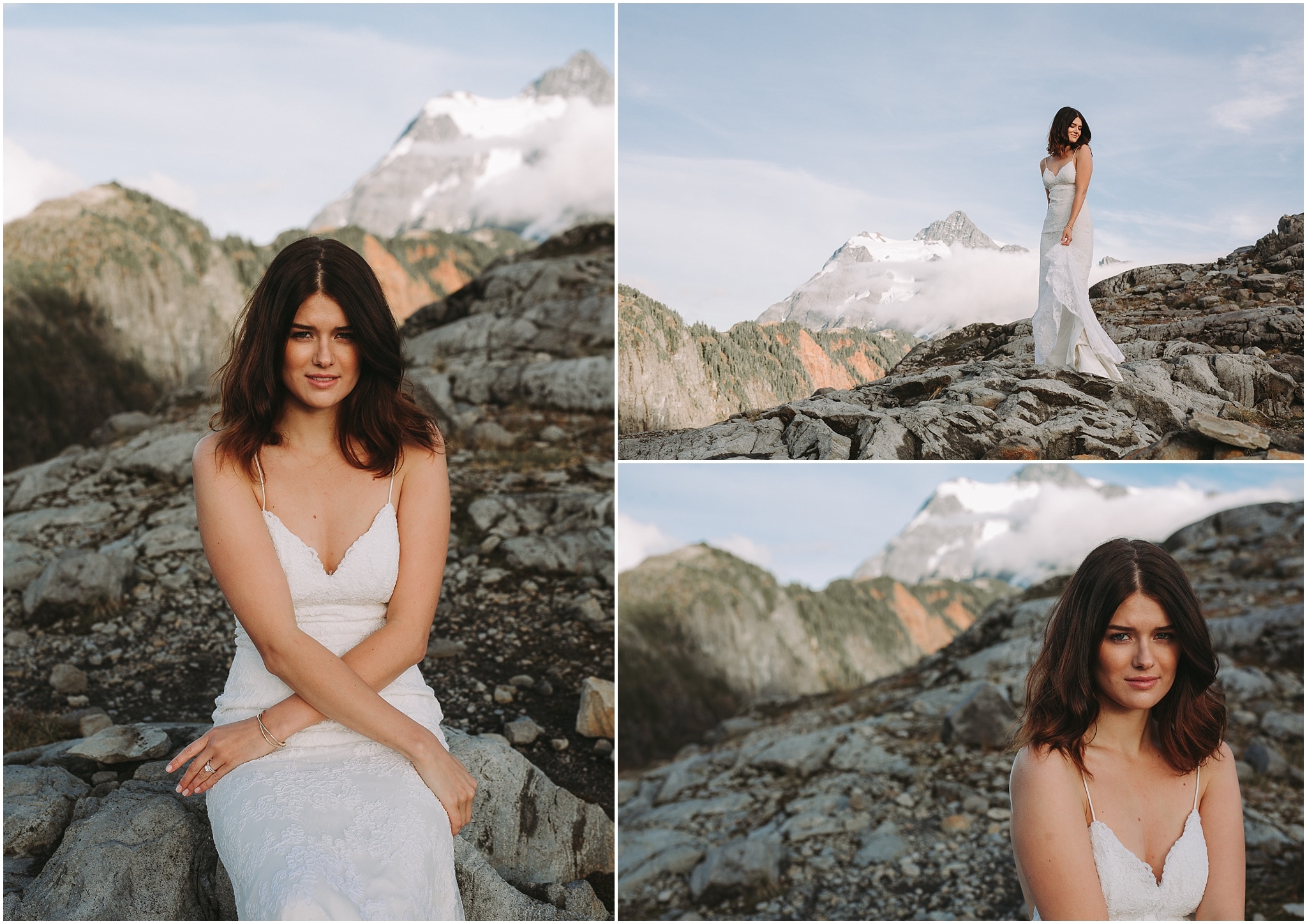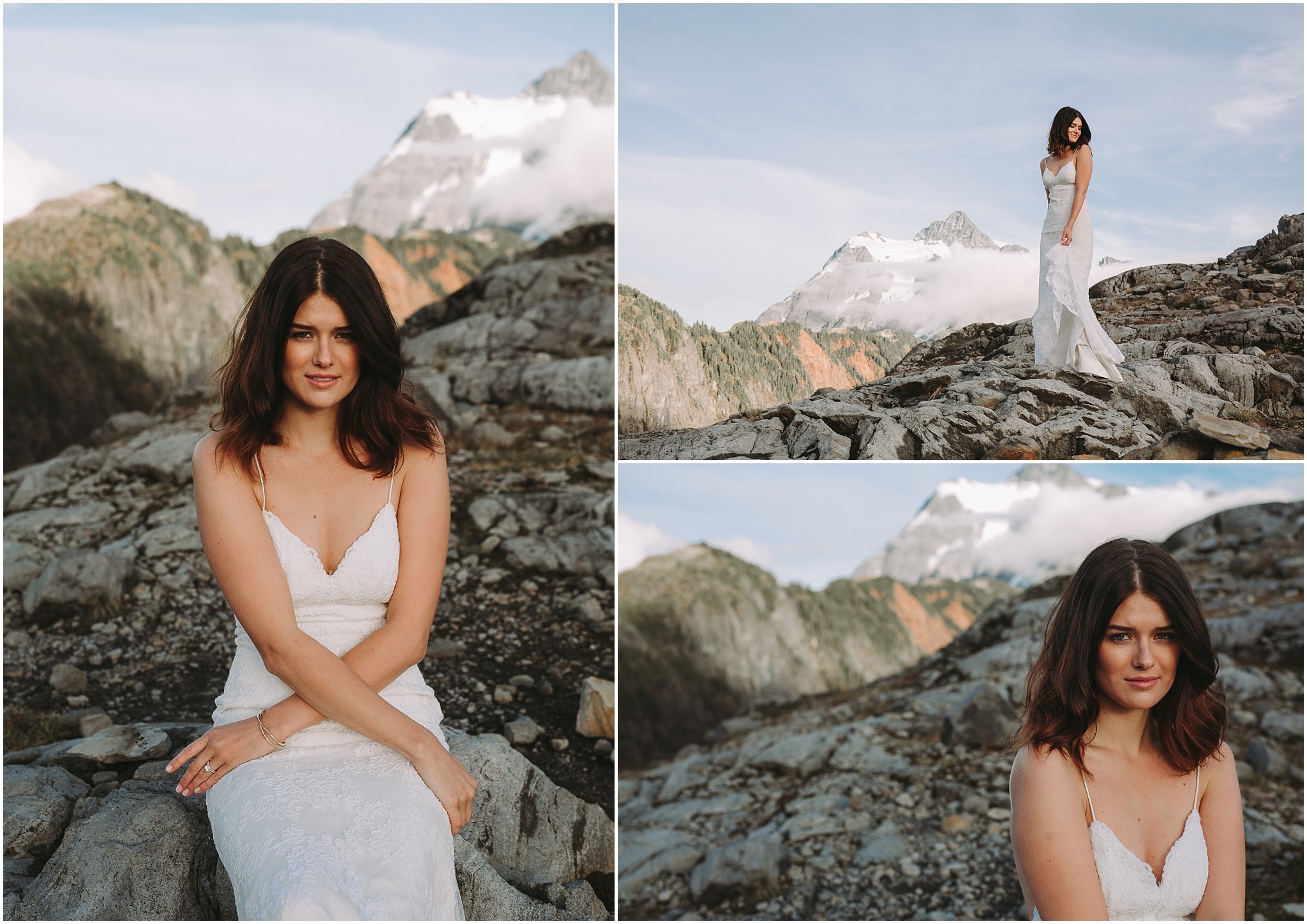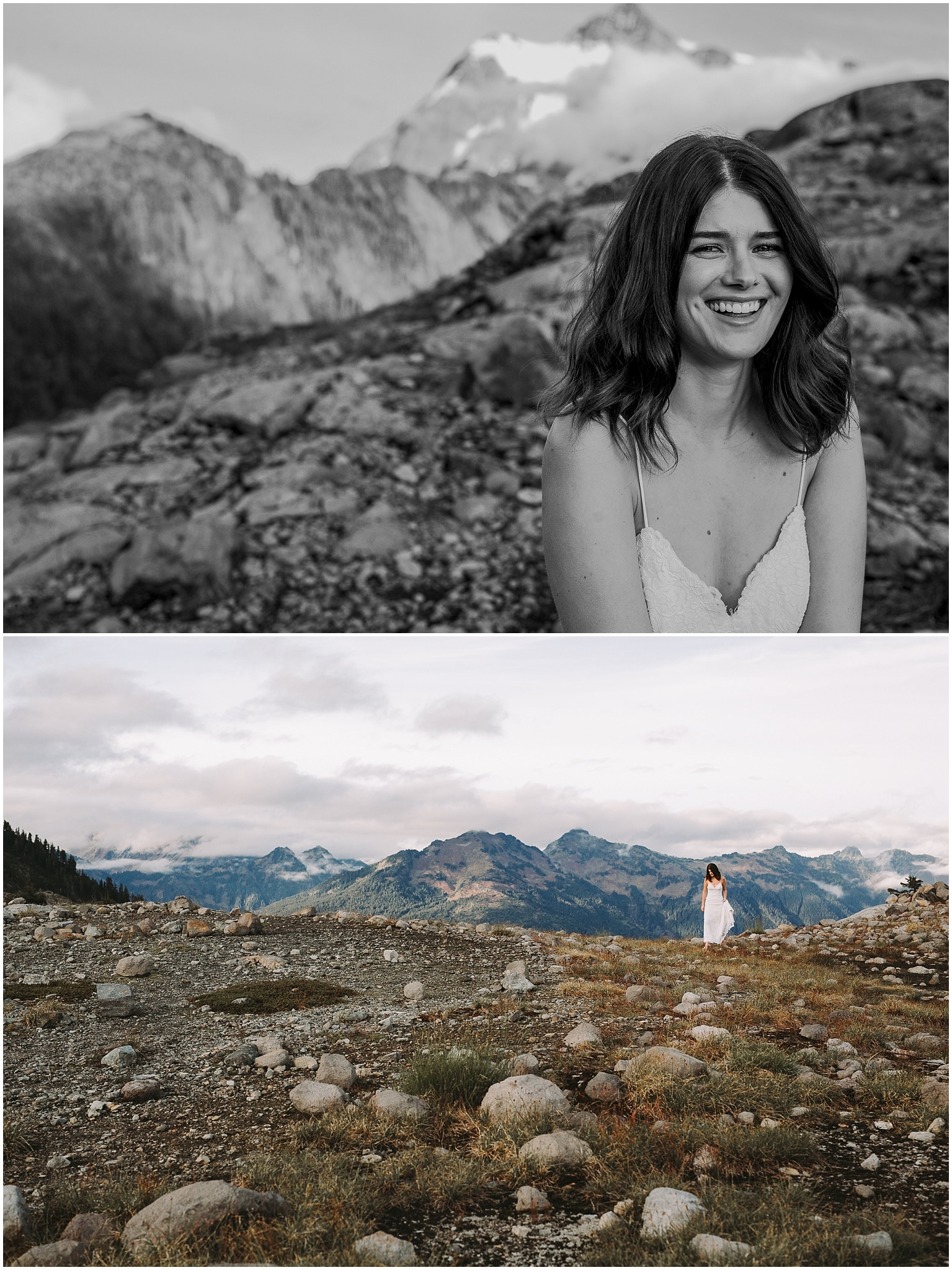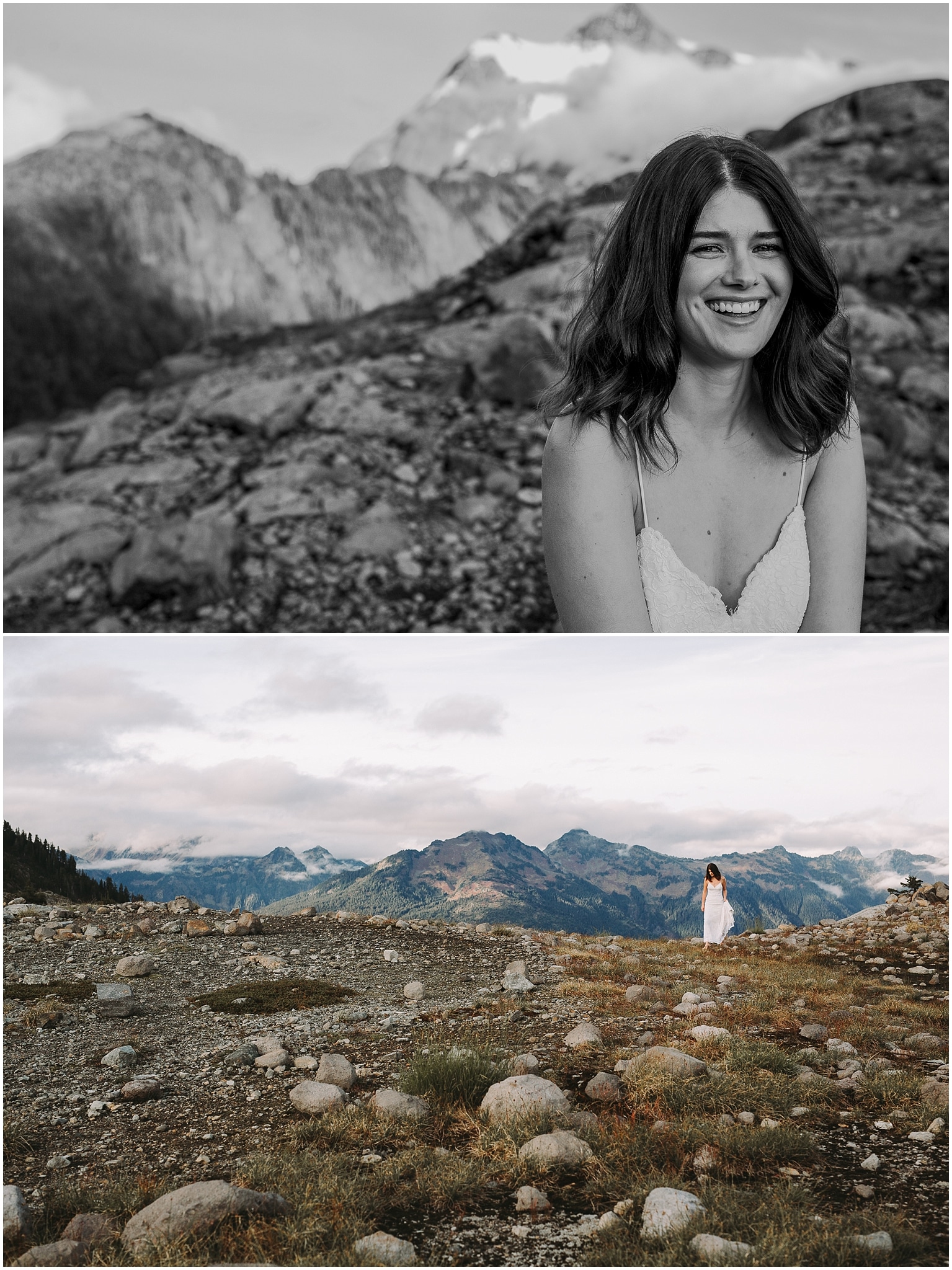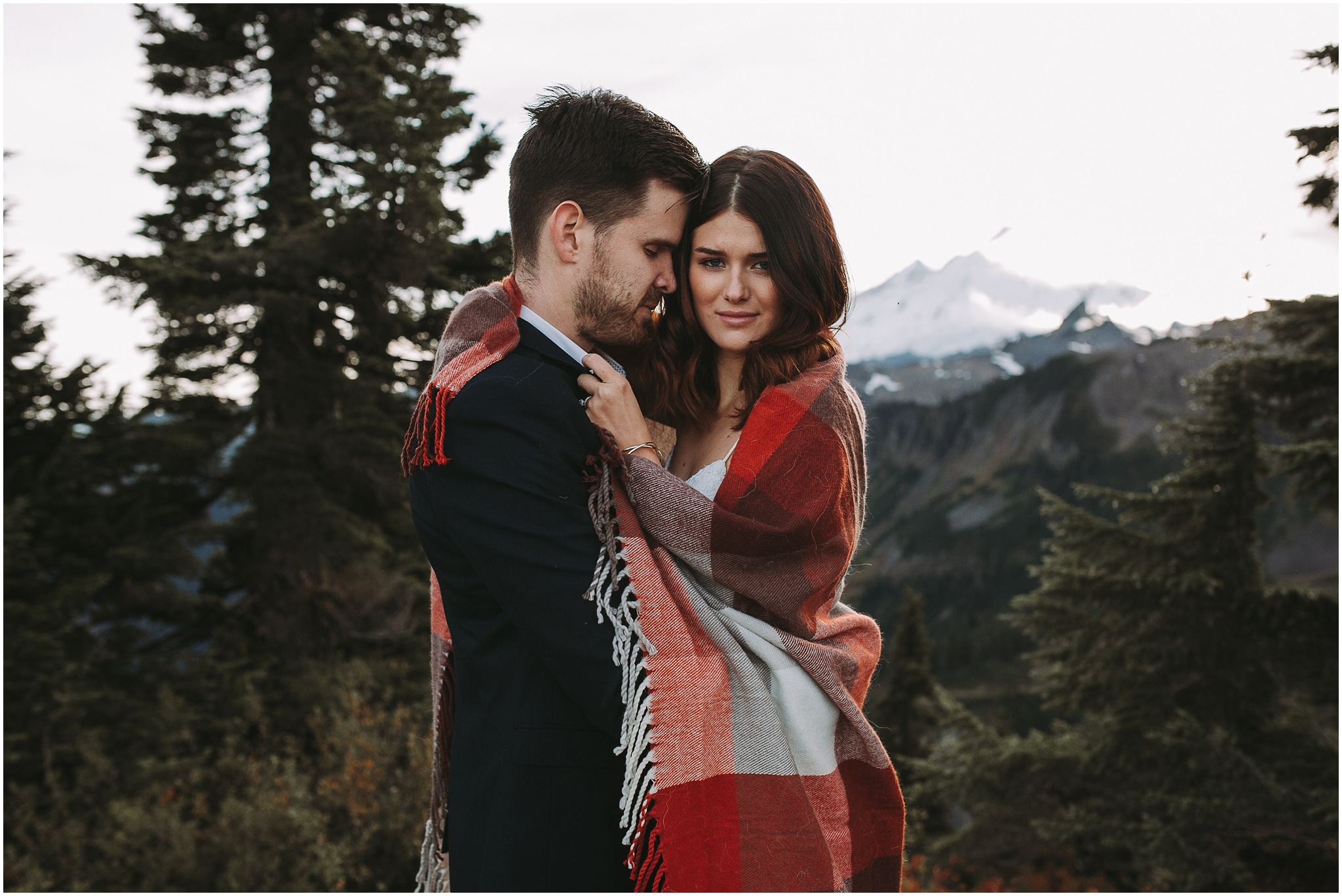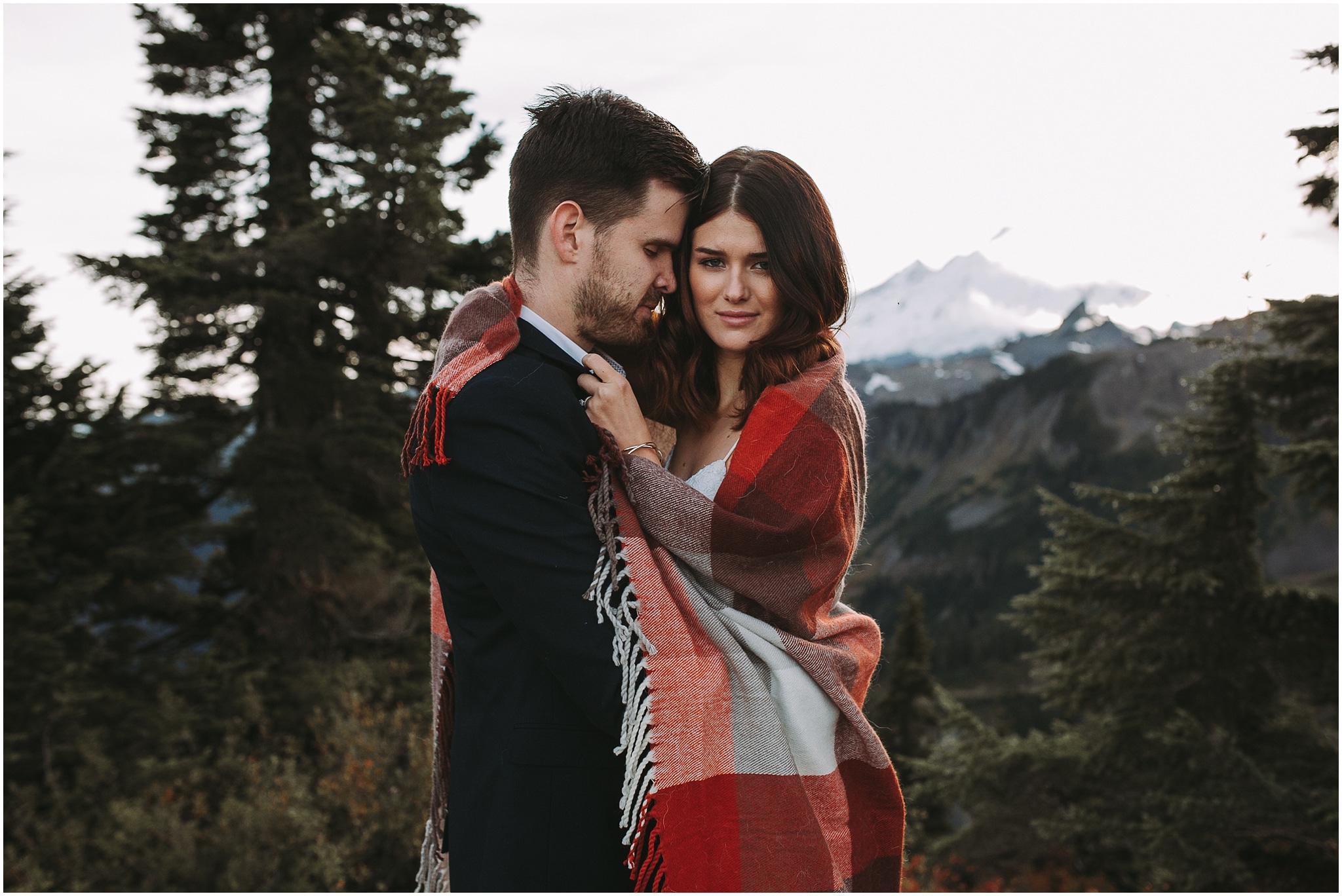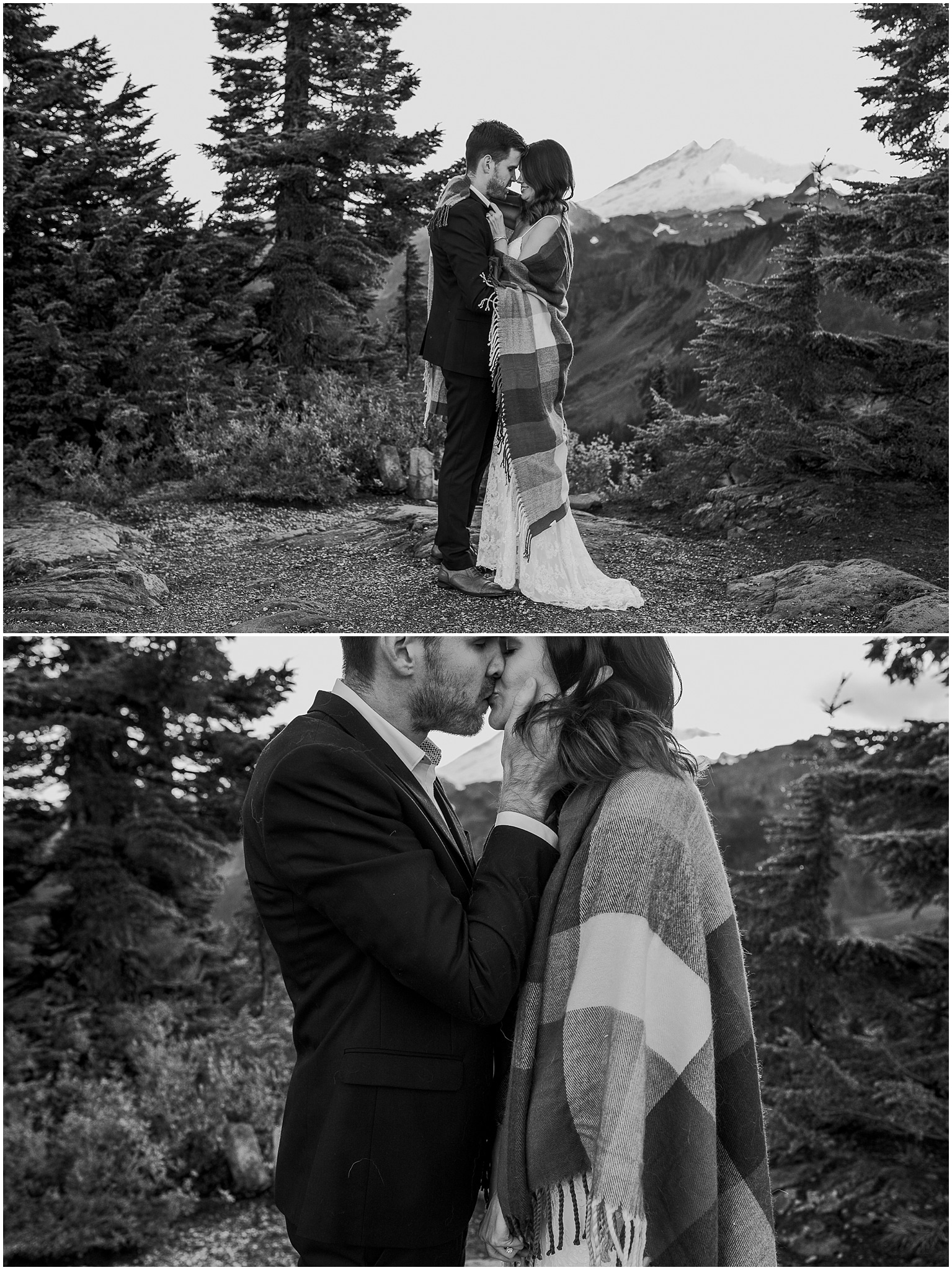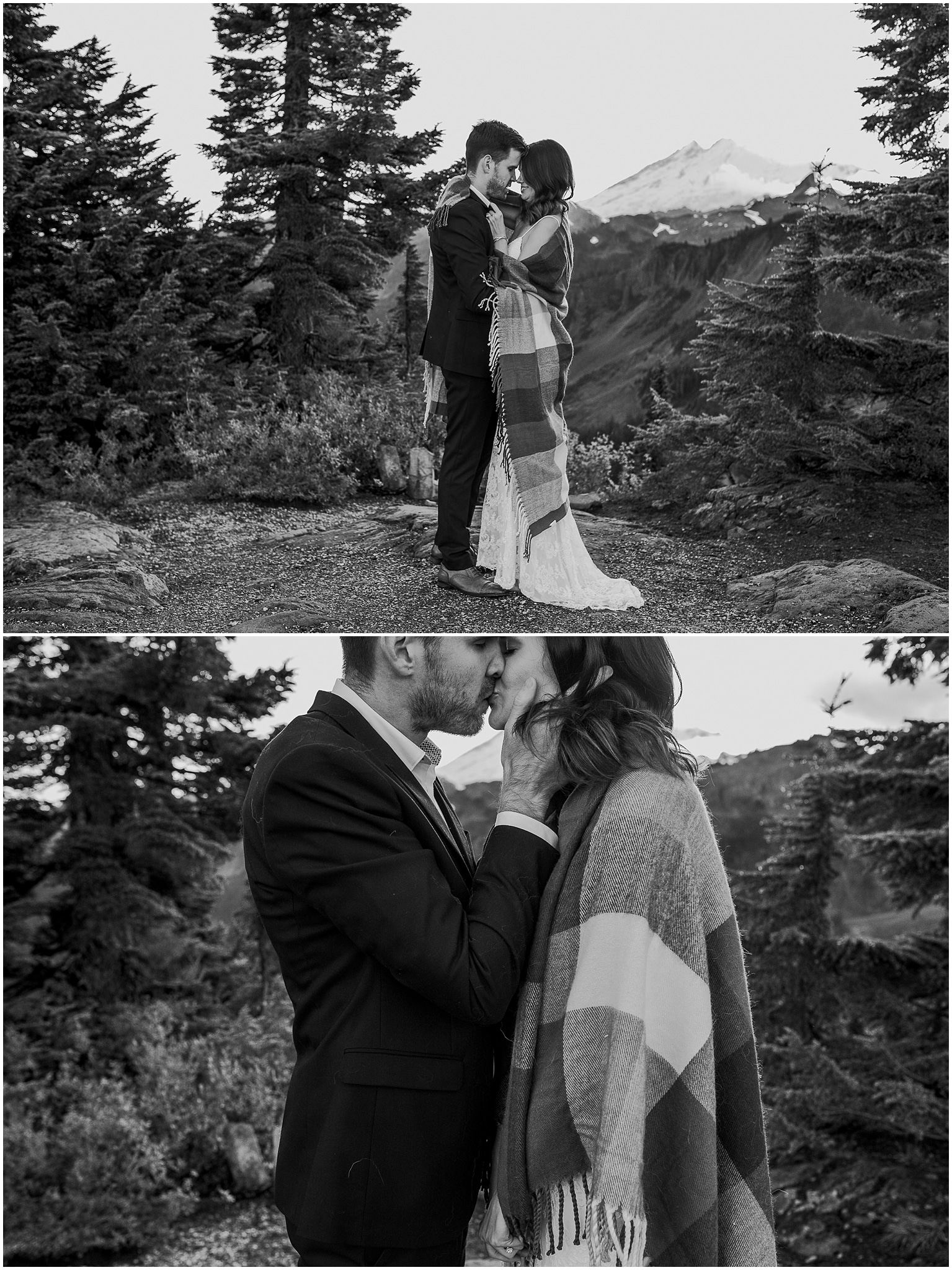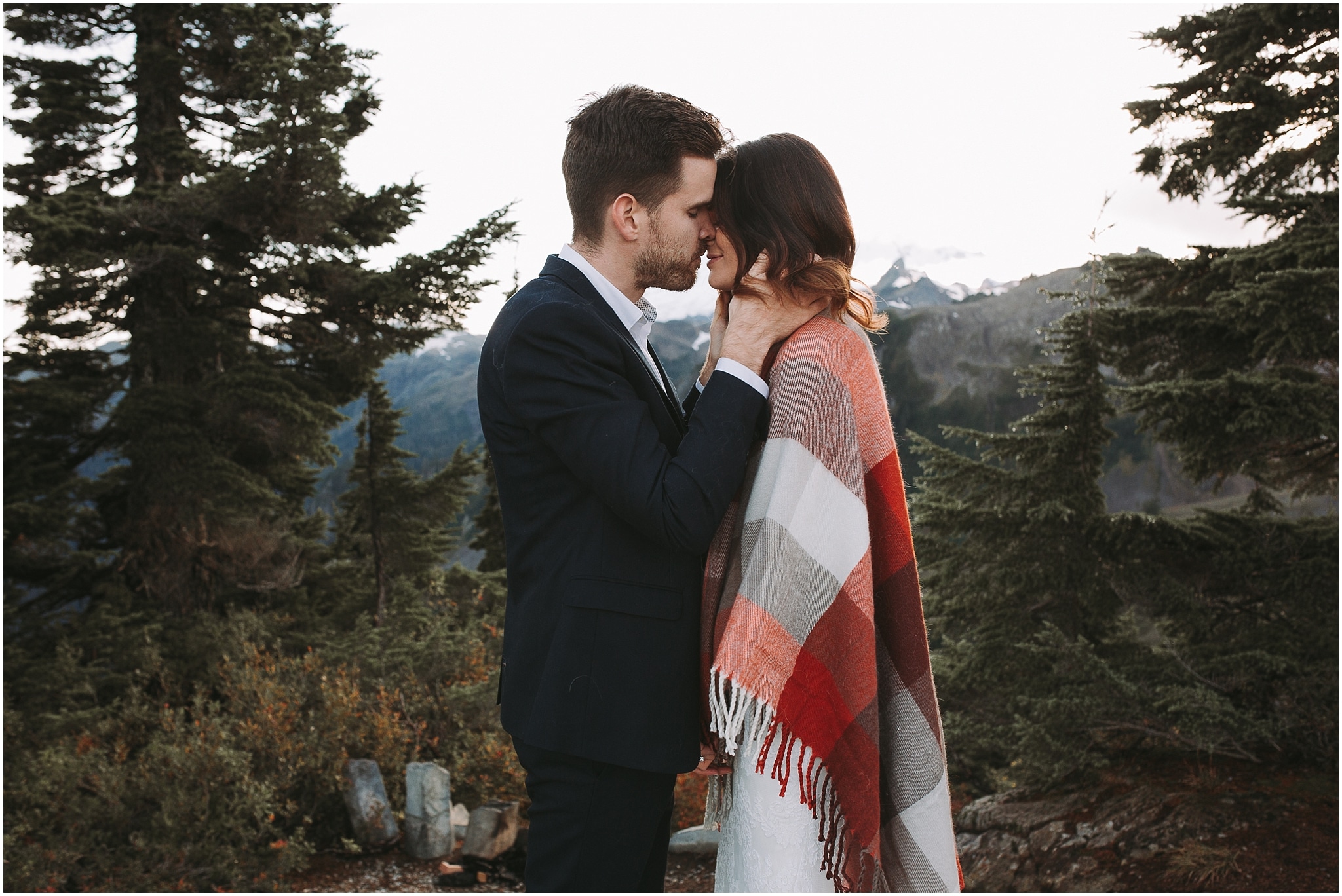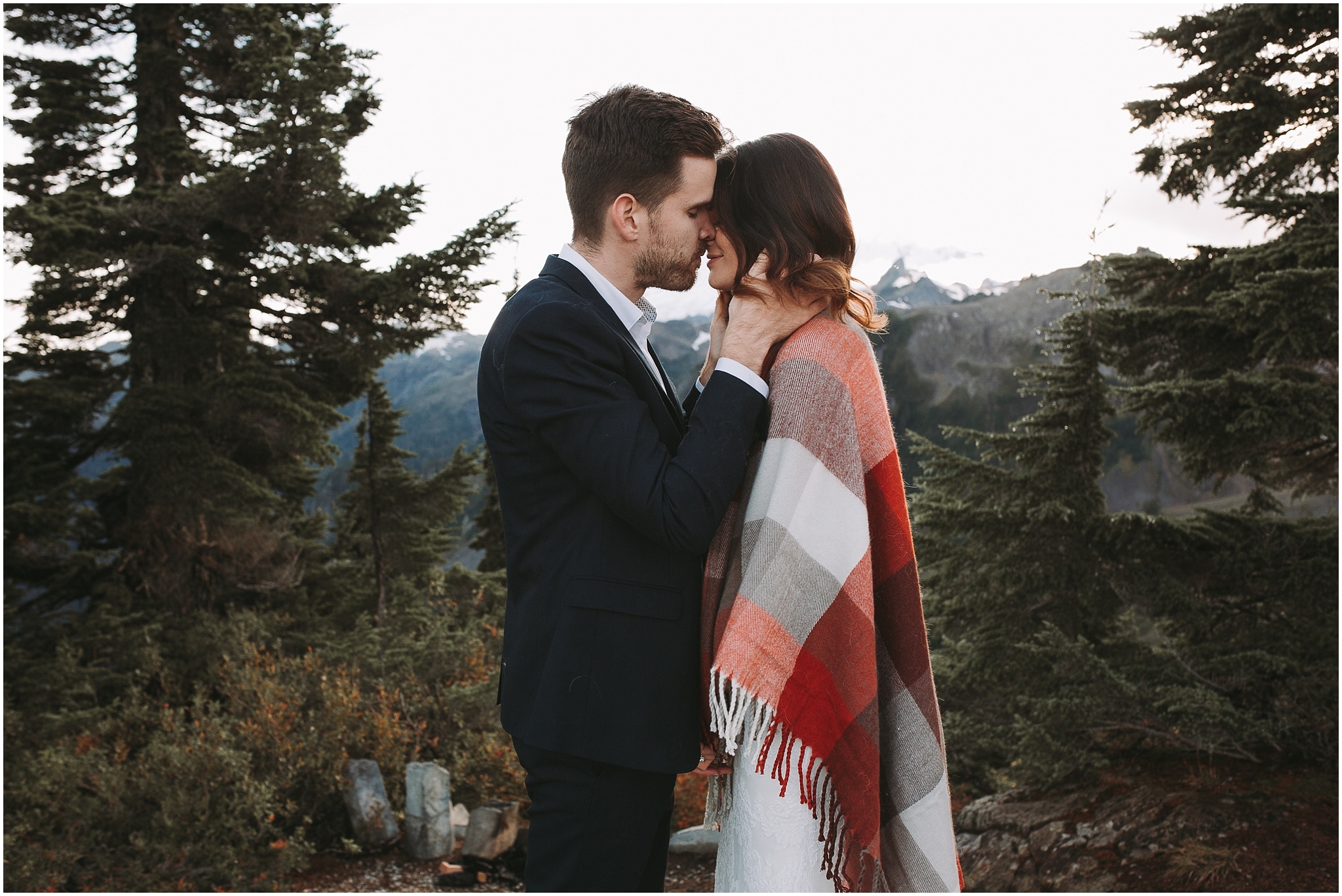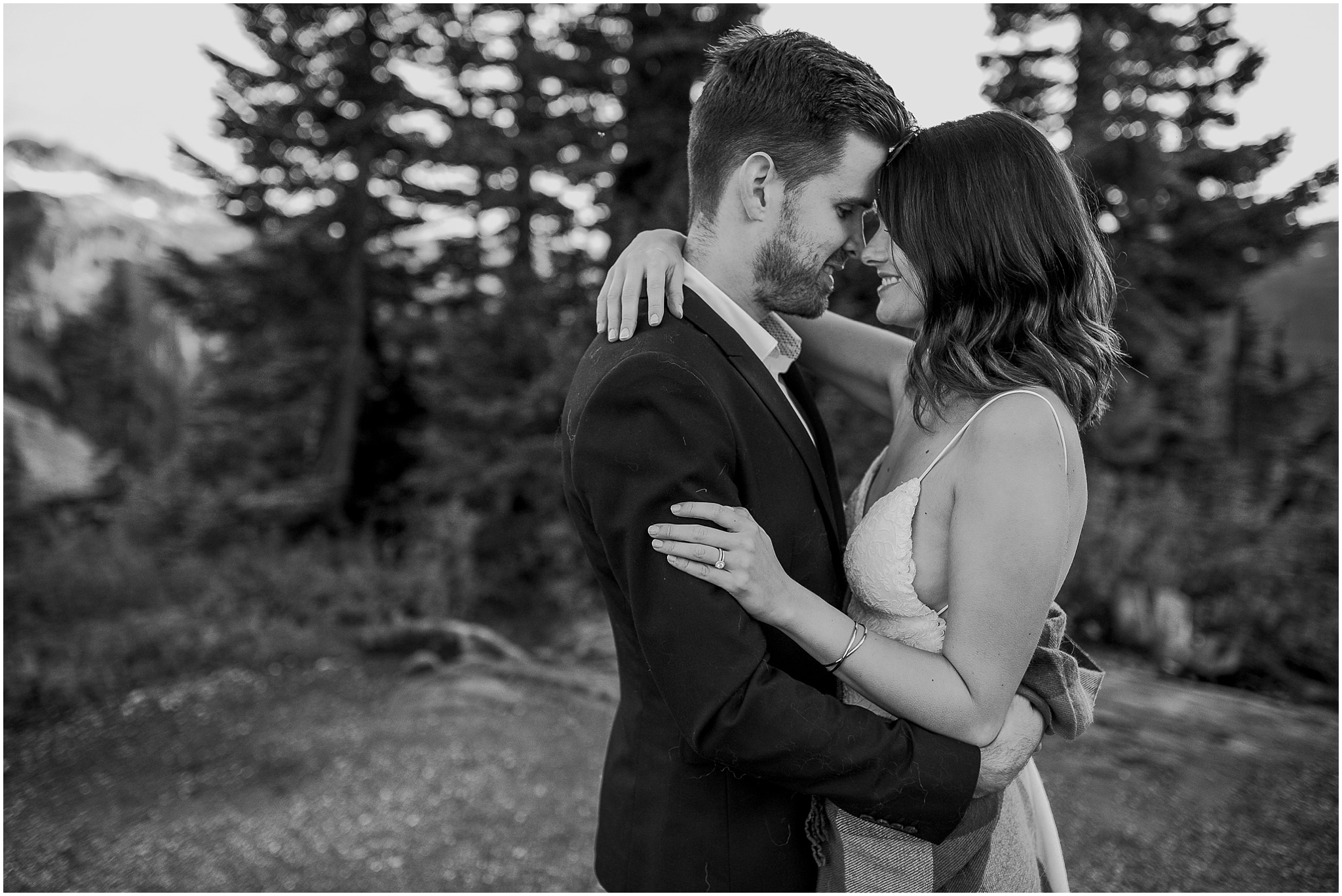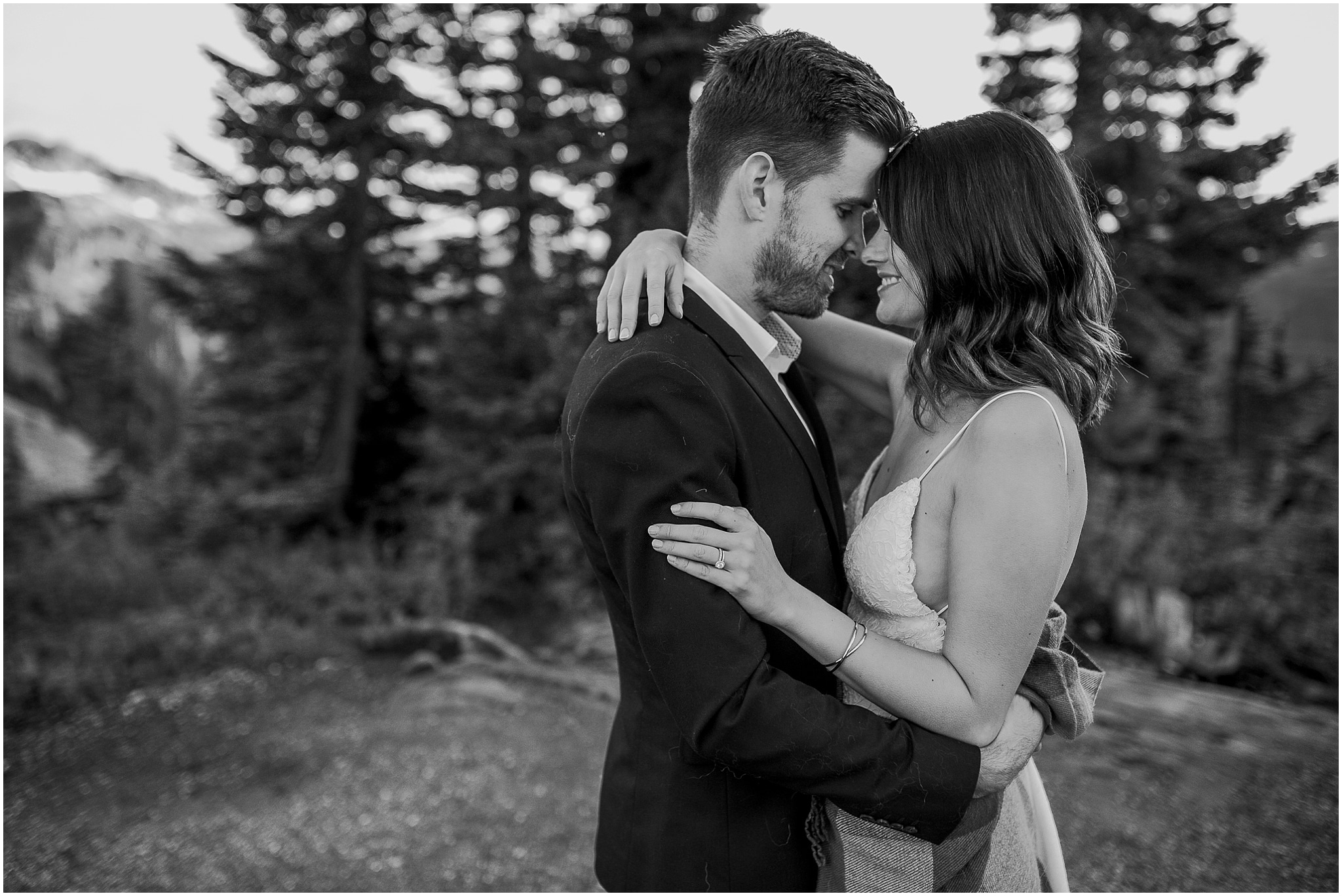 Haley's stunning bouquet was made by the wonderful Carlee Donnelly of Rusted Vase floral. It was perfect for the session.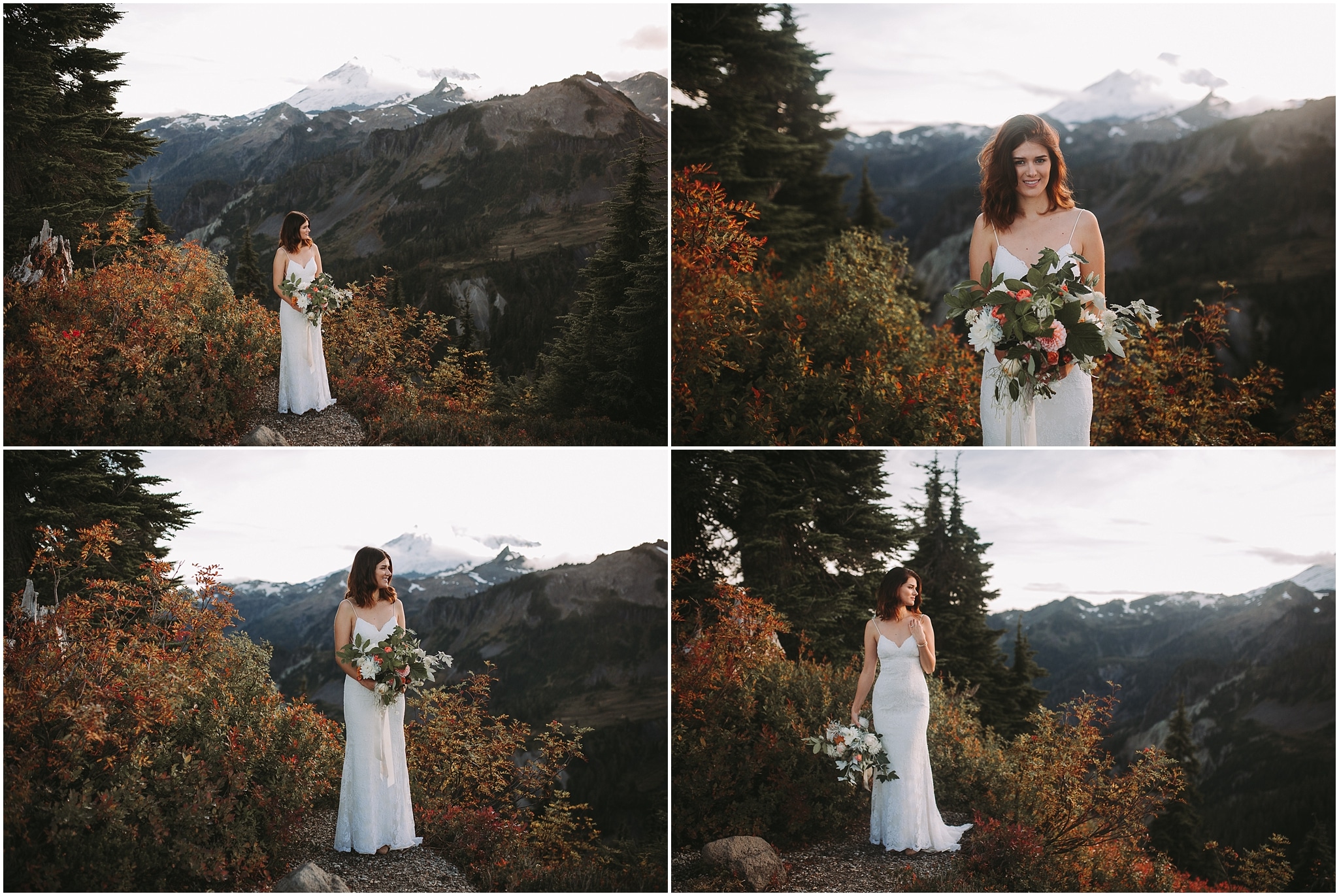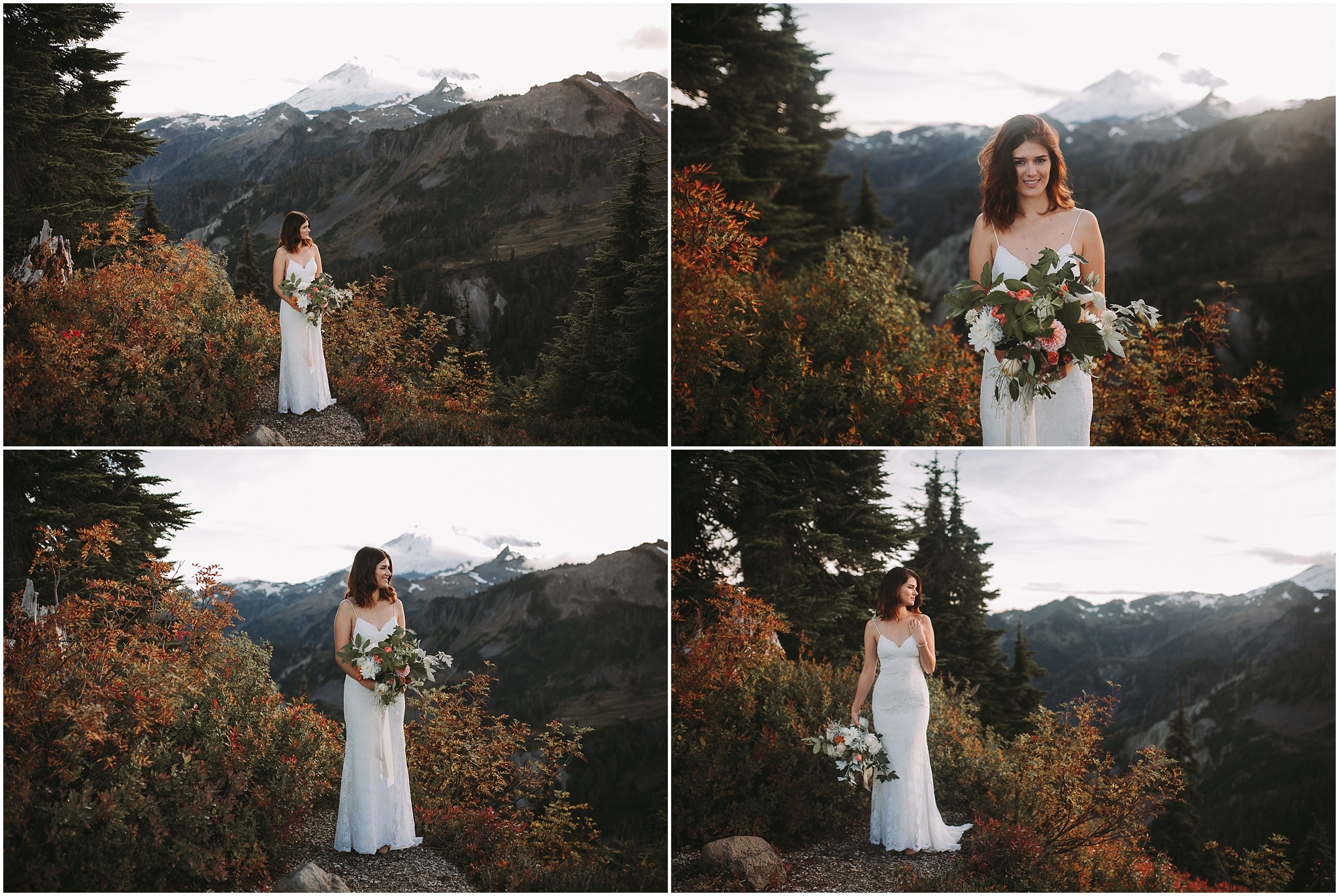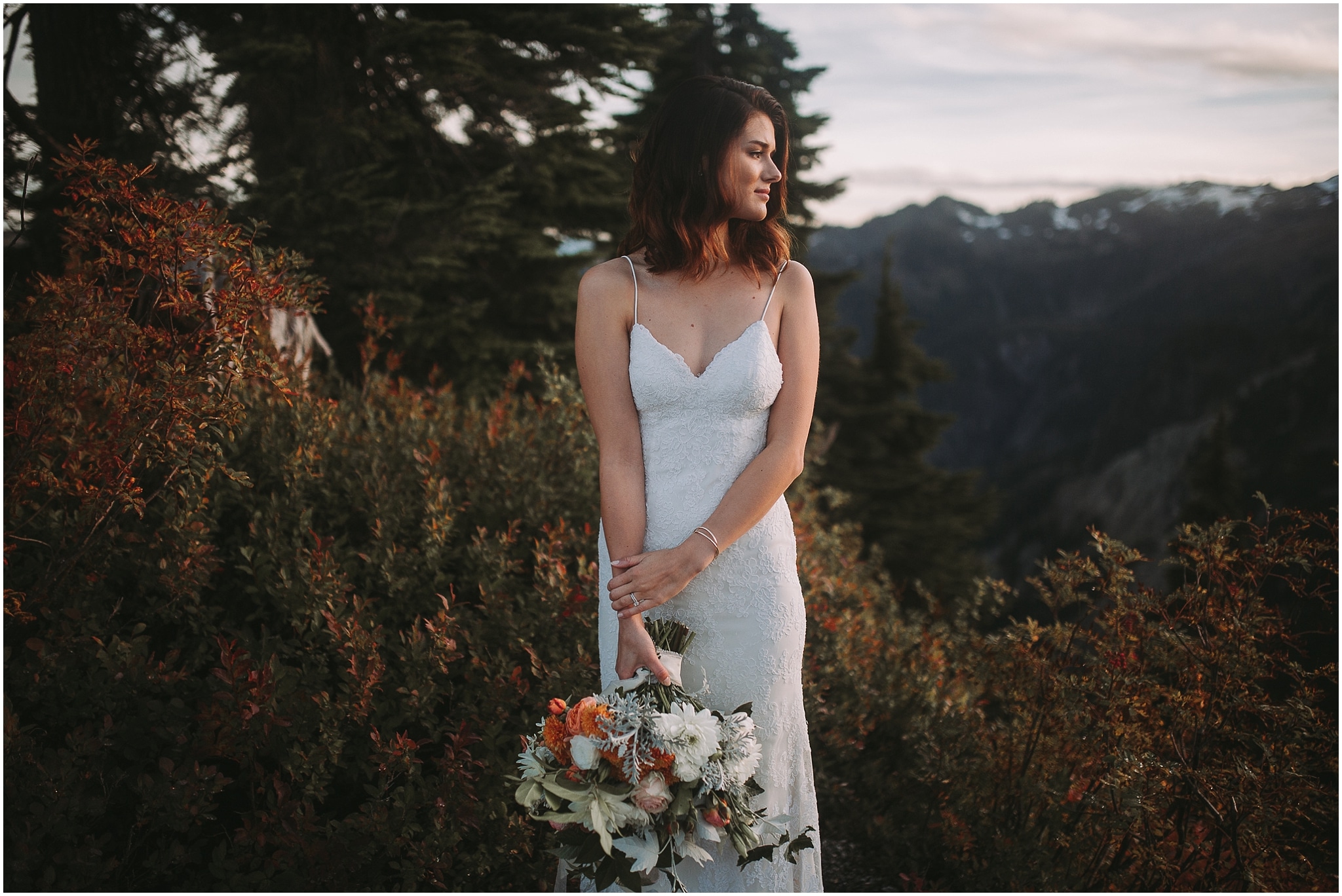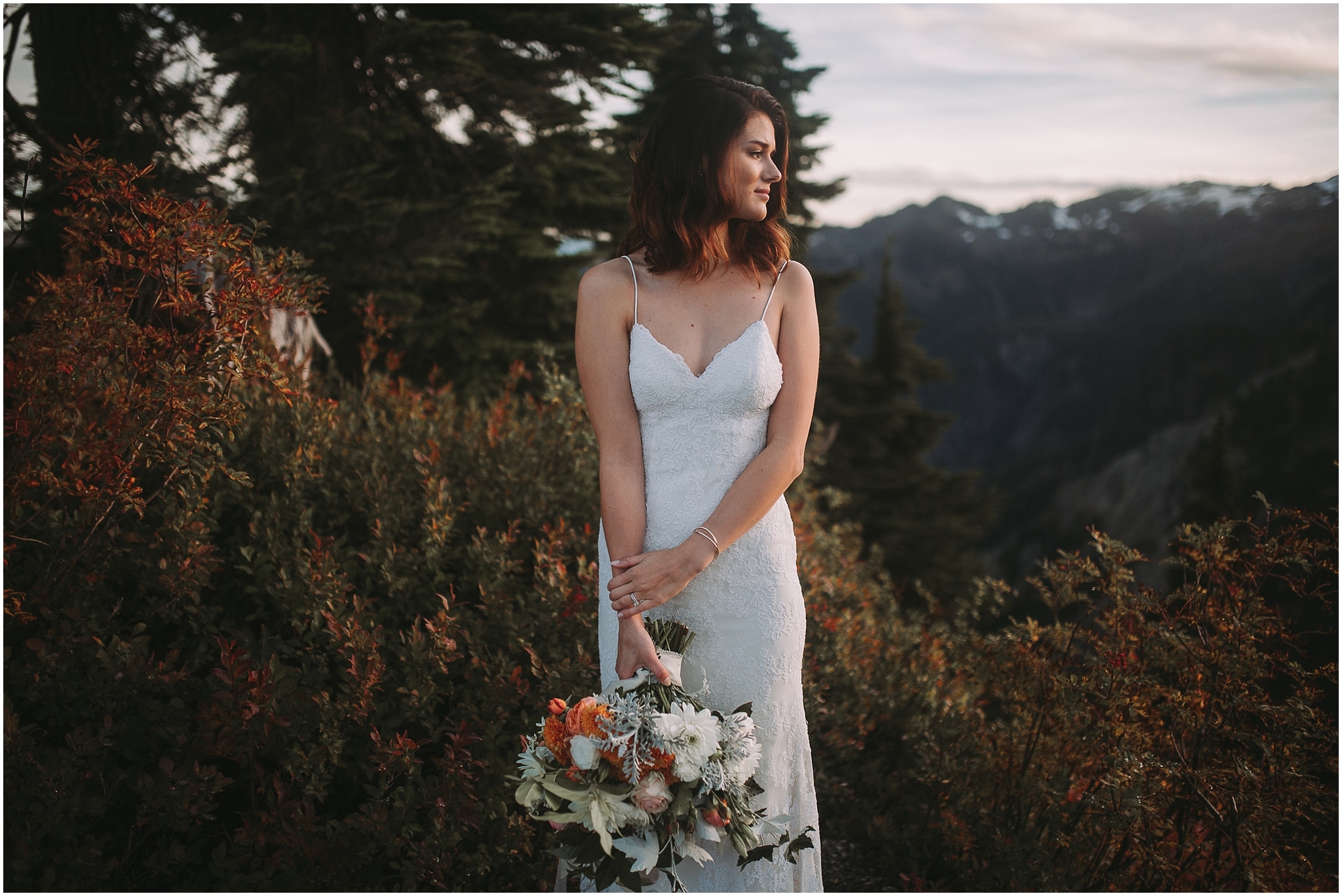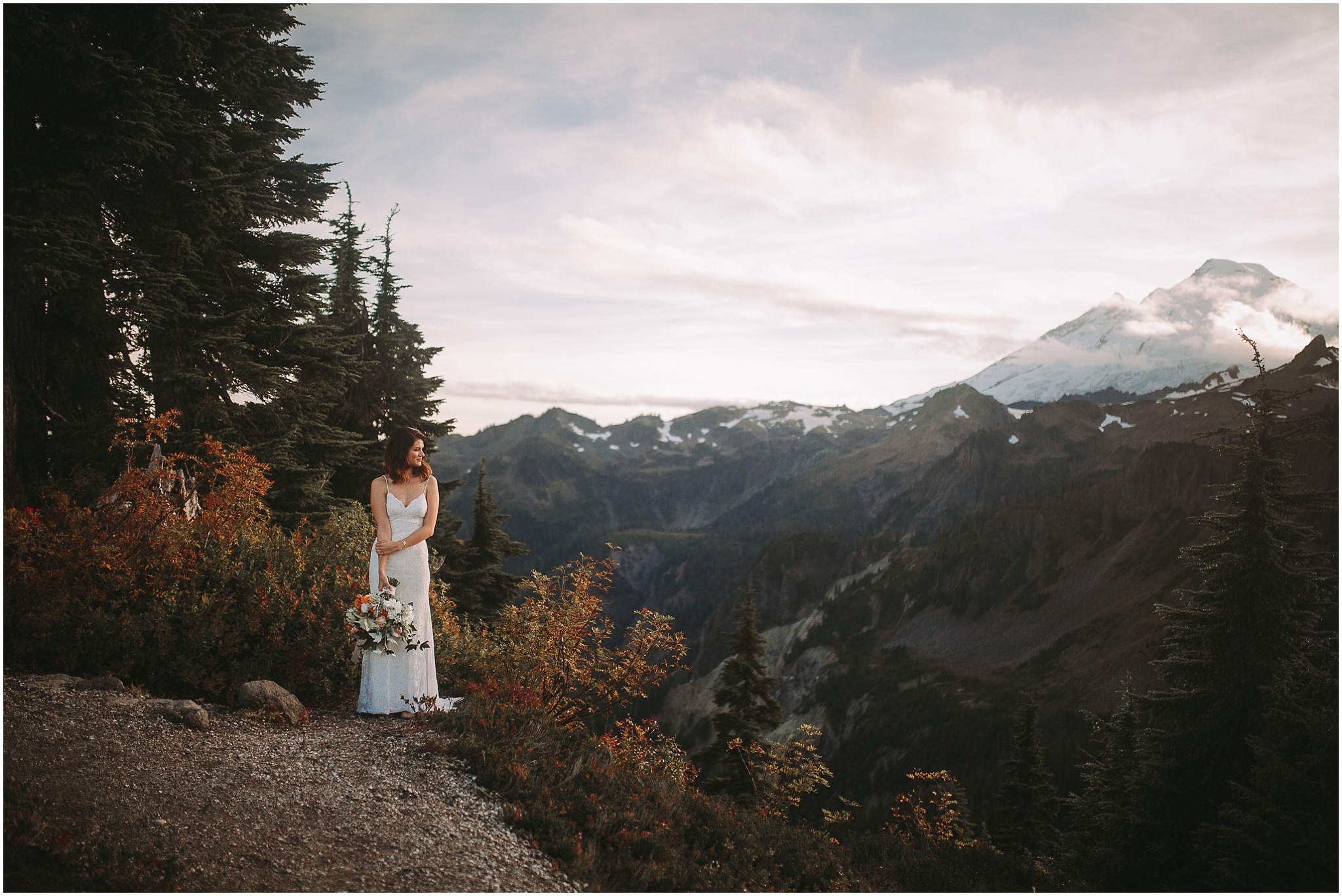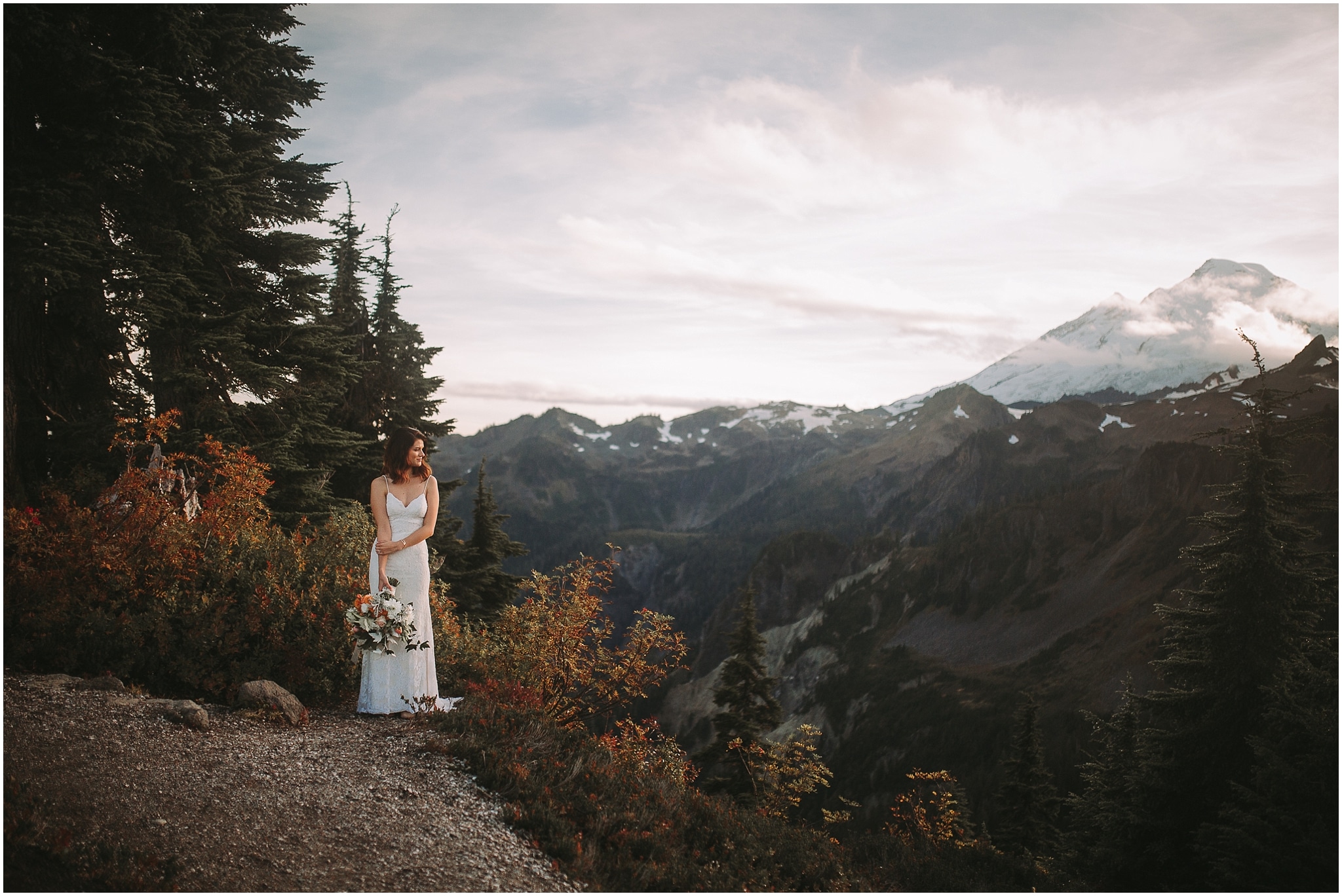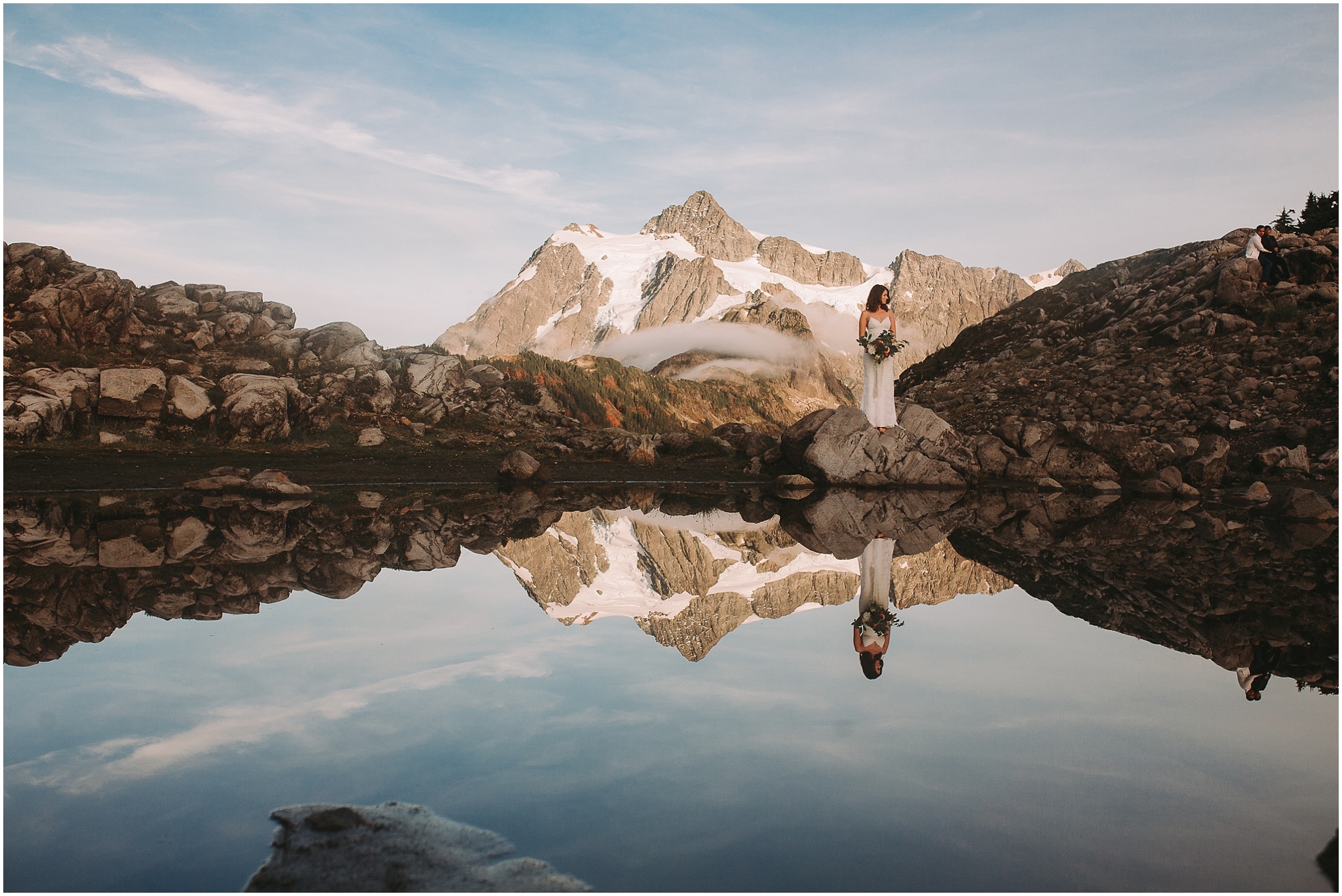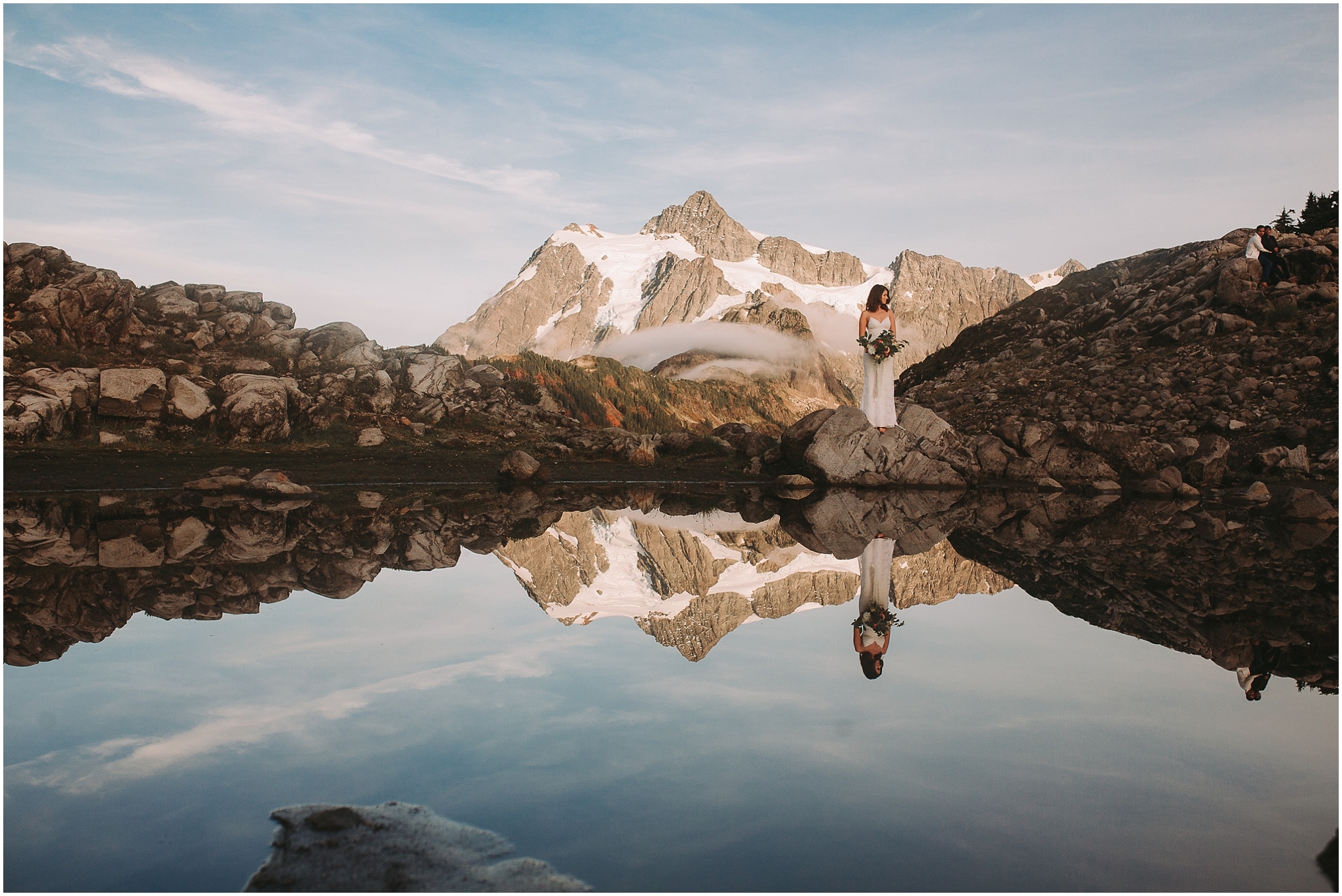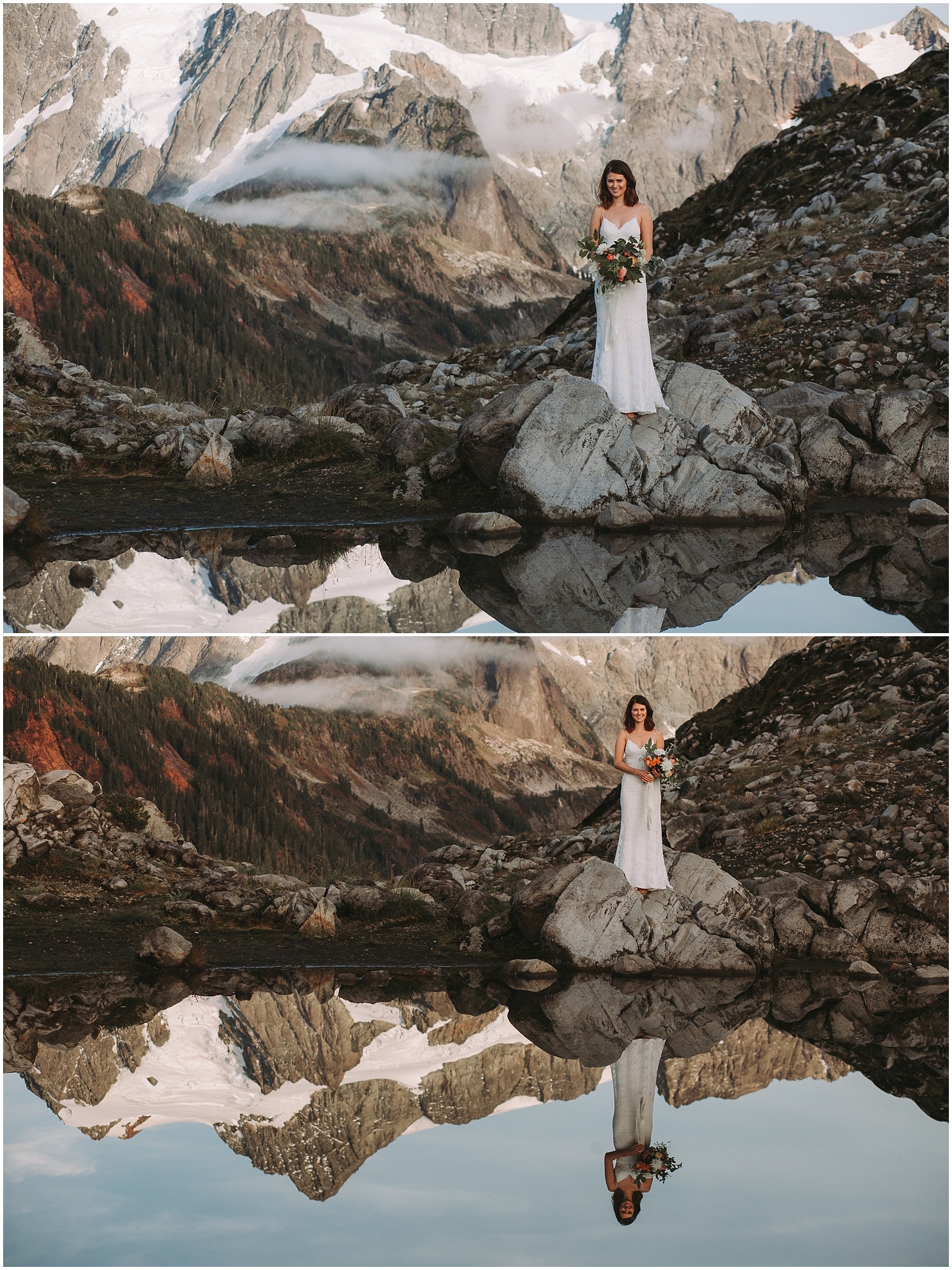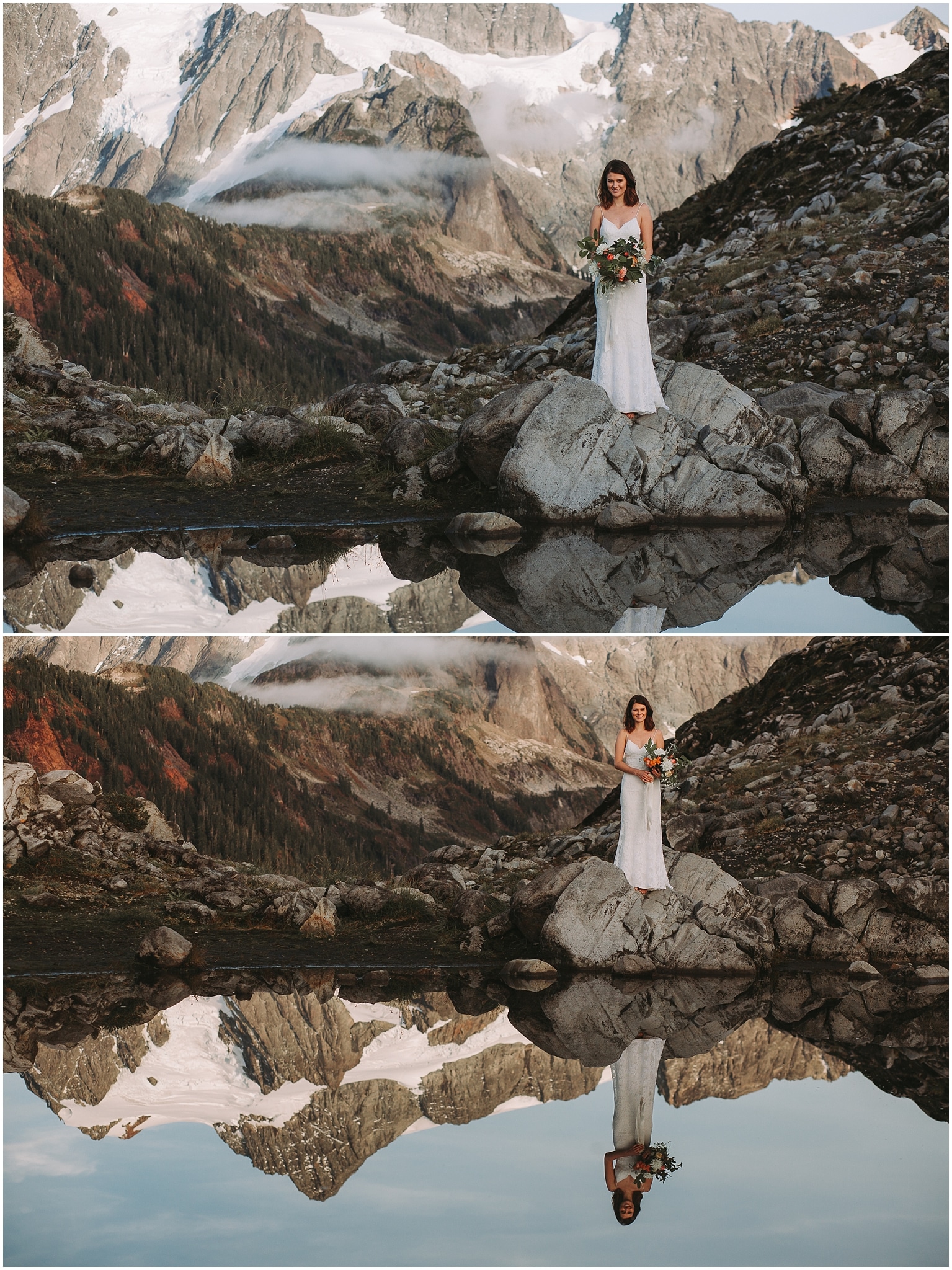 I have heard about Artist Point before but I had no idea it would be THIS beautiful in person!