Canyonlands National Park

Epic Love Stories Are Created Here
Get married among the majestic red rocks
There is just something about those high peaks and ancient red rocks that begs to be the backdrop of your love story! Let's go explore the park together. With me as your guide to the best spots, I'll be your adventure buddy as well as your fearless photographer!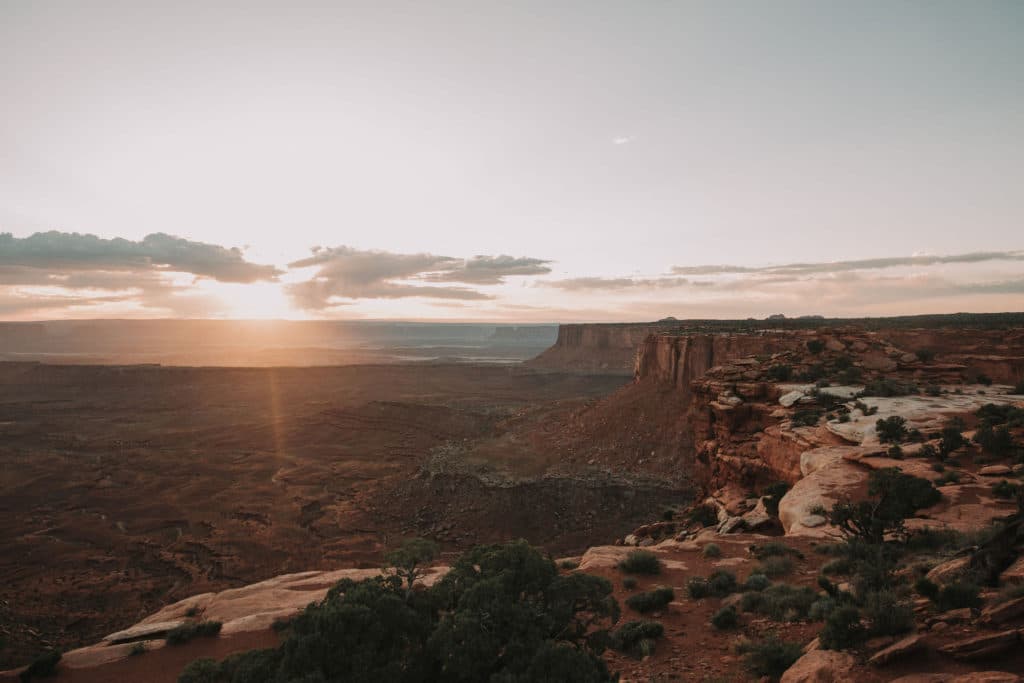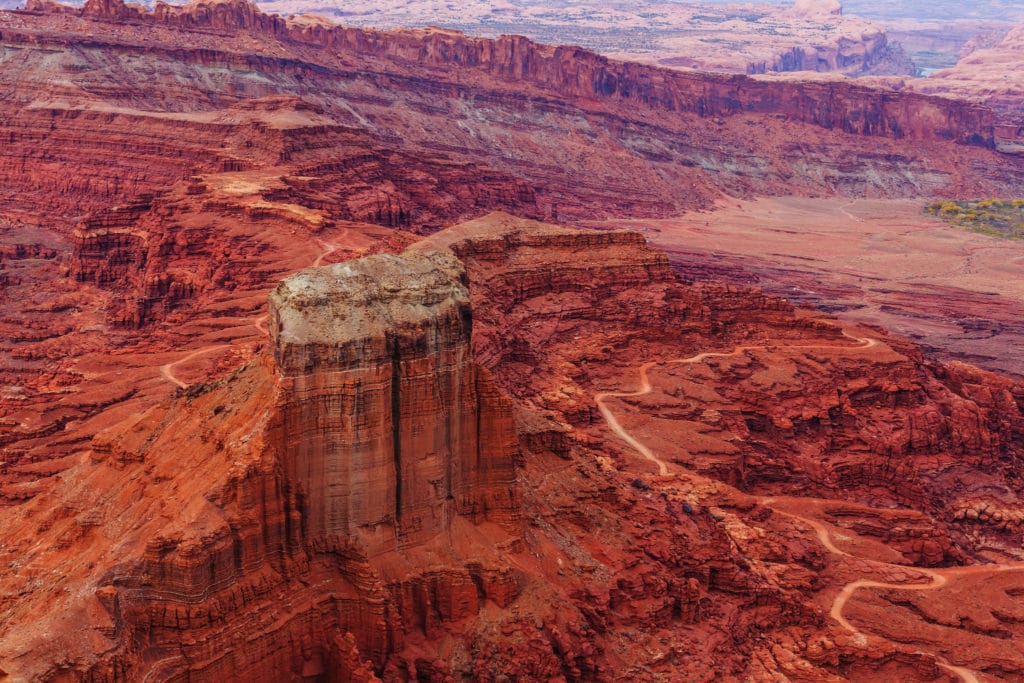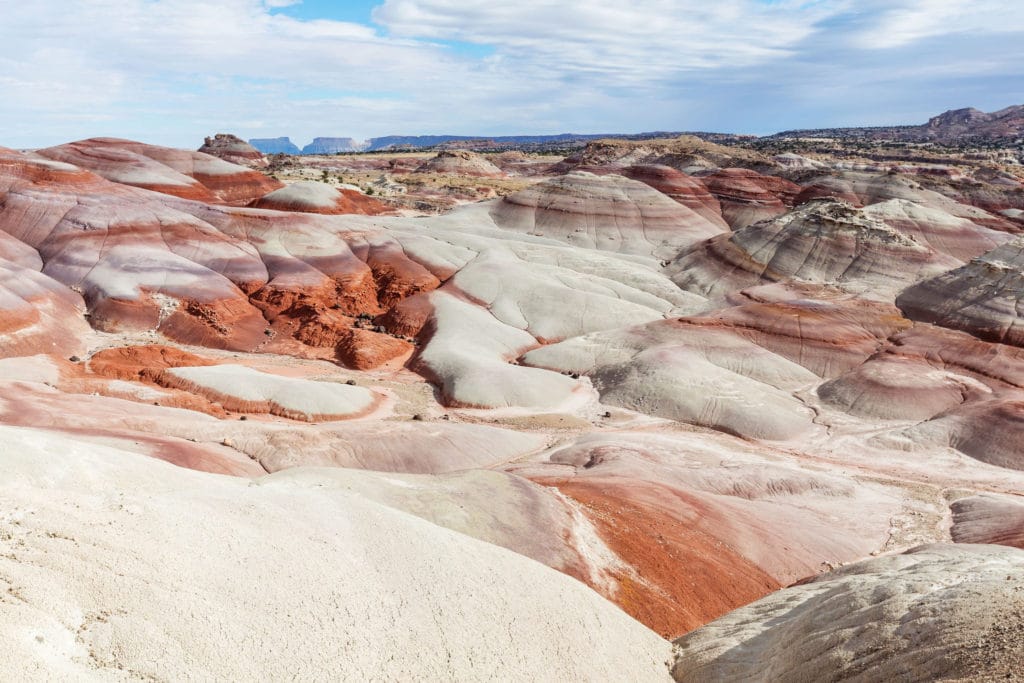 In all my visits to Canyonlands NP, their is a fraction of the amount of people there in comparison to Arches NP. And if you choose the right time of year to be there (March-May) you won't be dying of heat and won't be trampled by hordes of tourists. And there is no where else on earth that you can get this stunning of a sunset!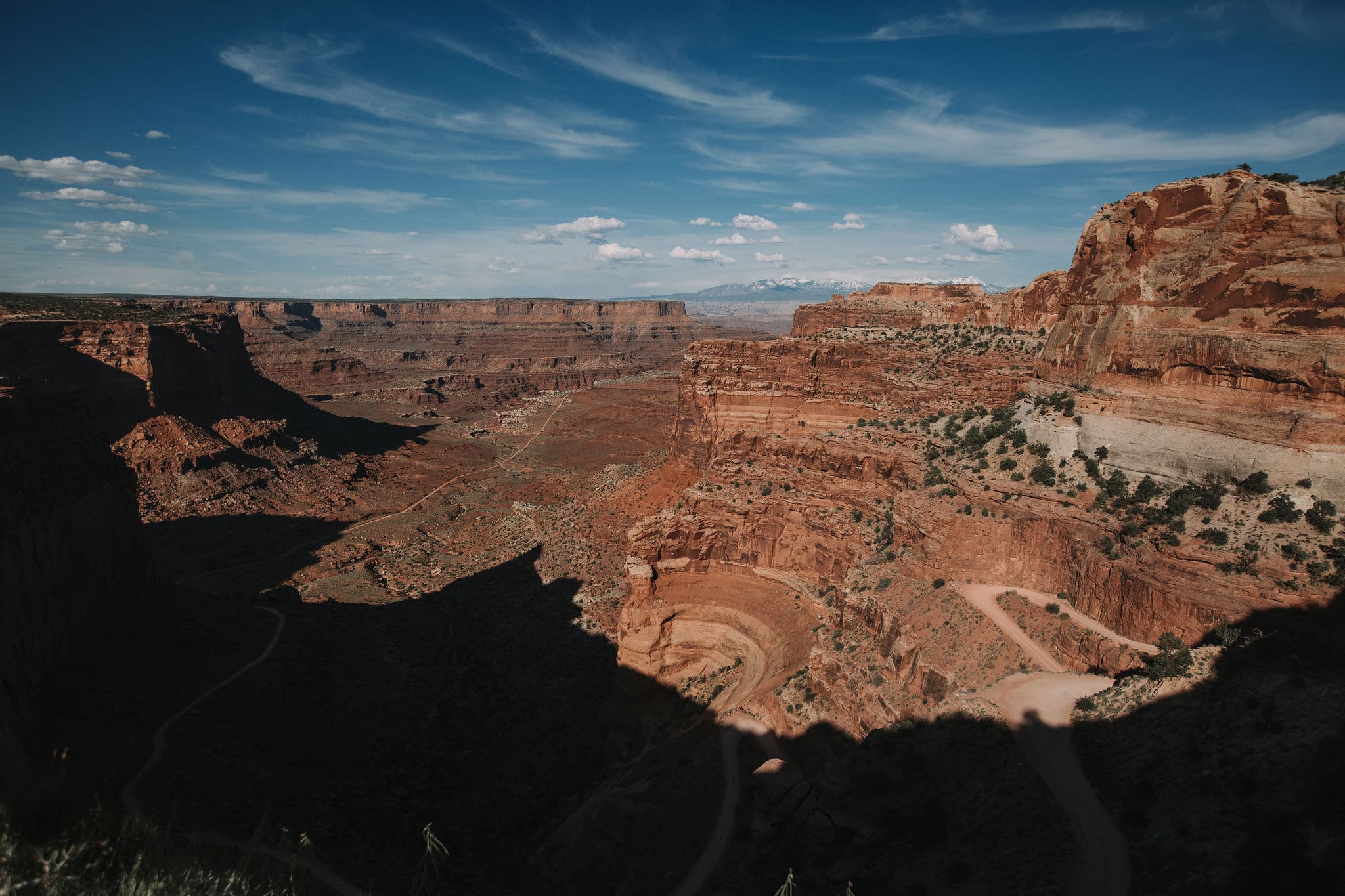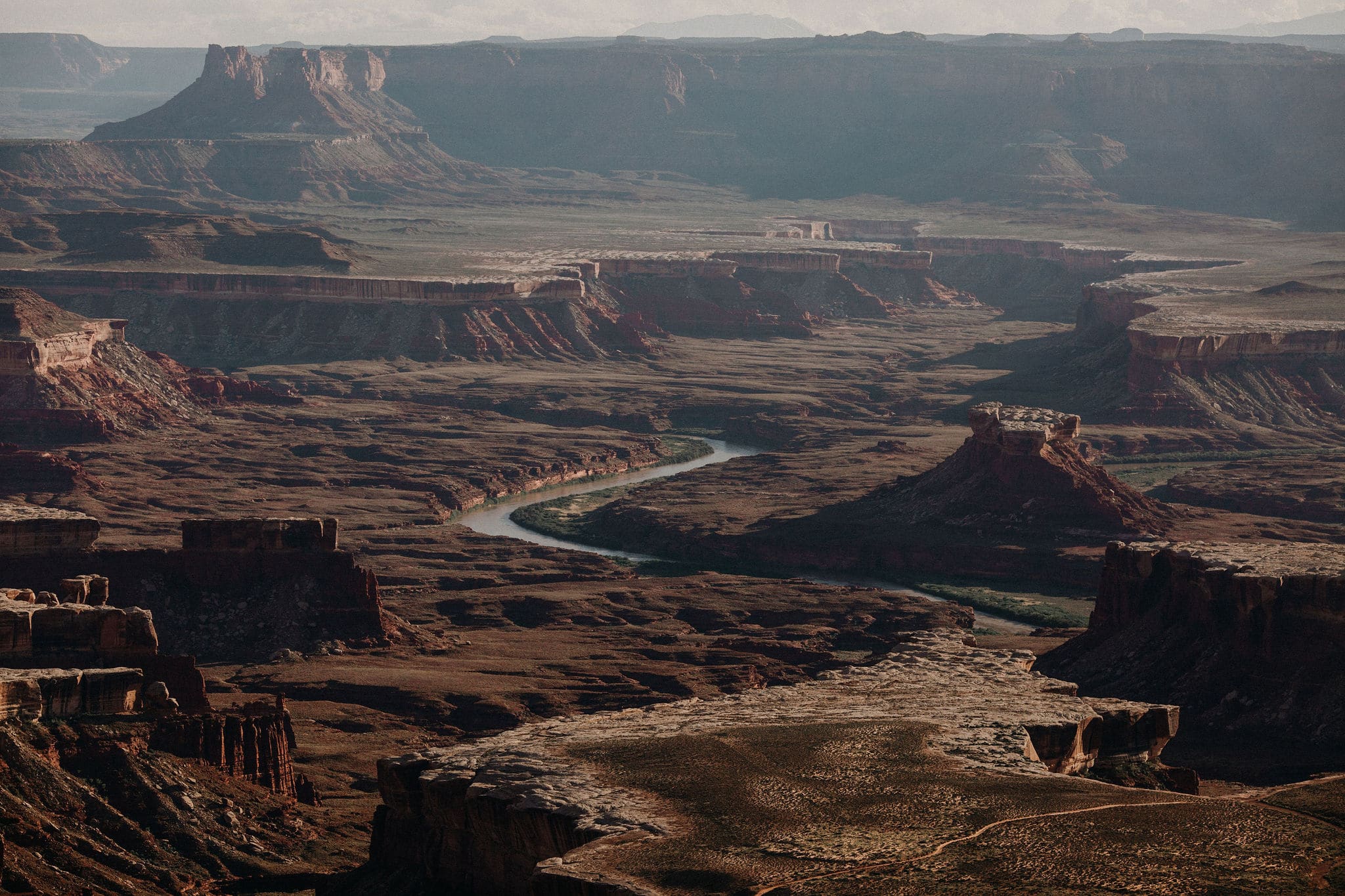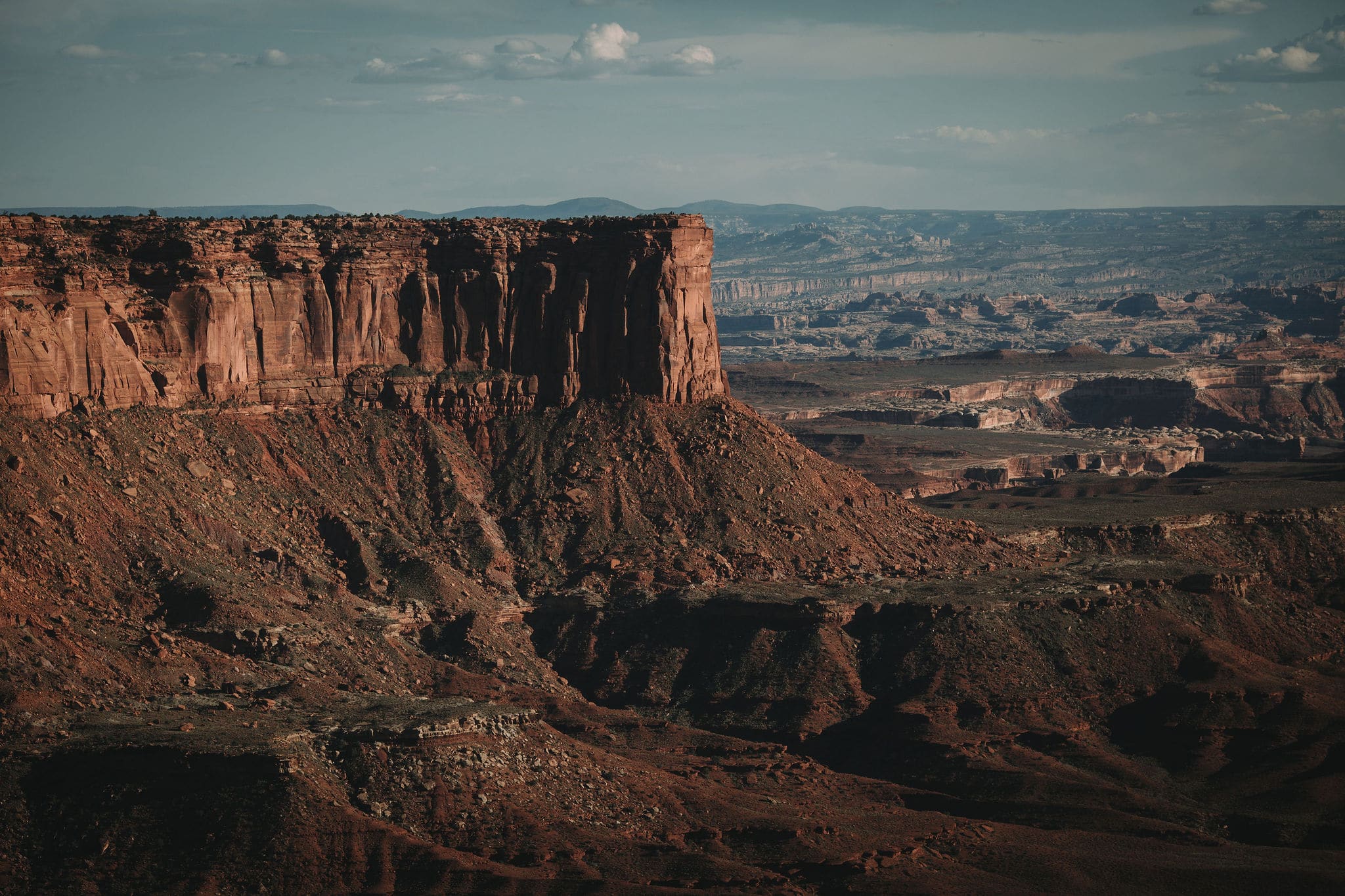 That all depends on your sense of adventure! I would advise you get a jeep since you can see in this picture, there is a road that can take you down into the canyon! Just image the possibilities and the views! But if you prefer to be up above it all, there are lots of pull outs that hardly anyone will be at. Perfect for a private moment to exchange your vows!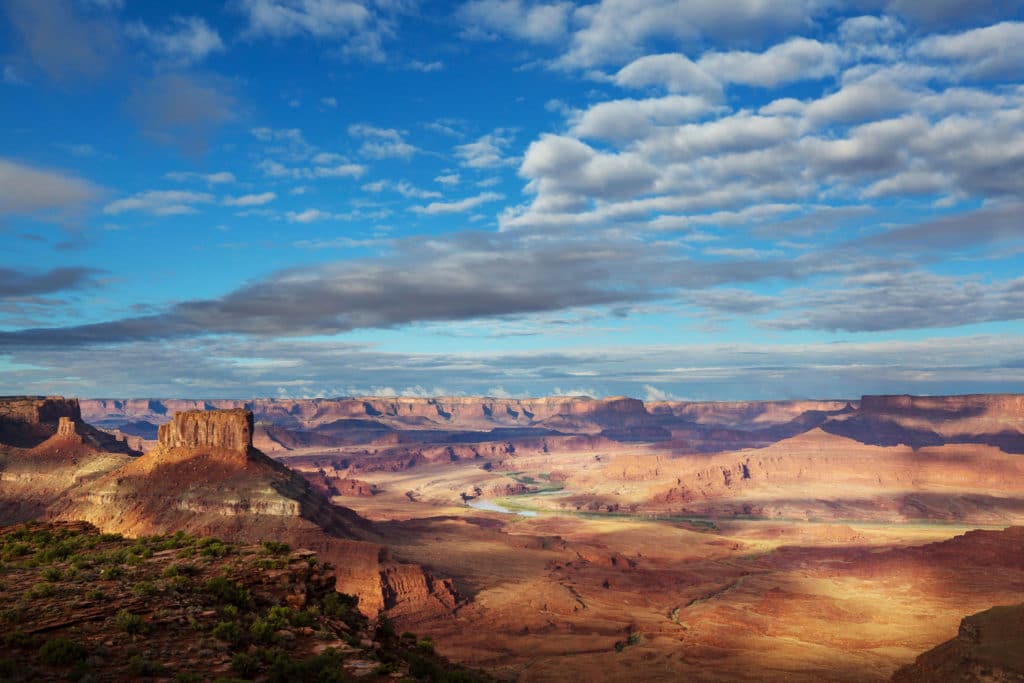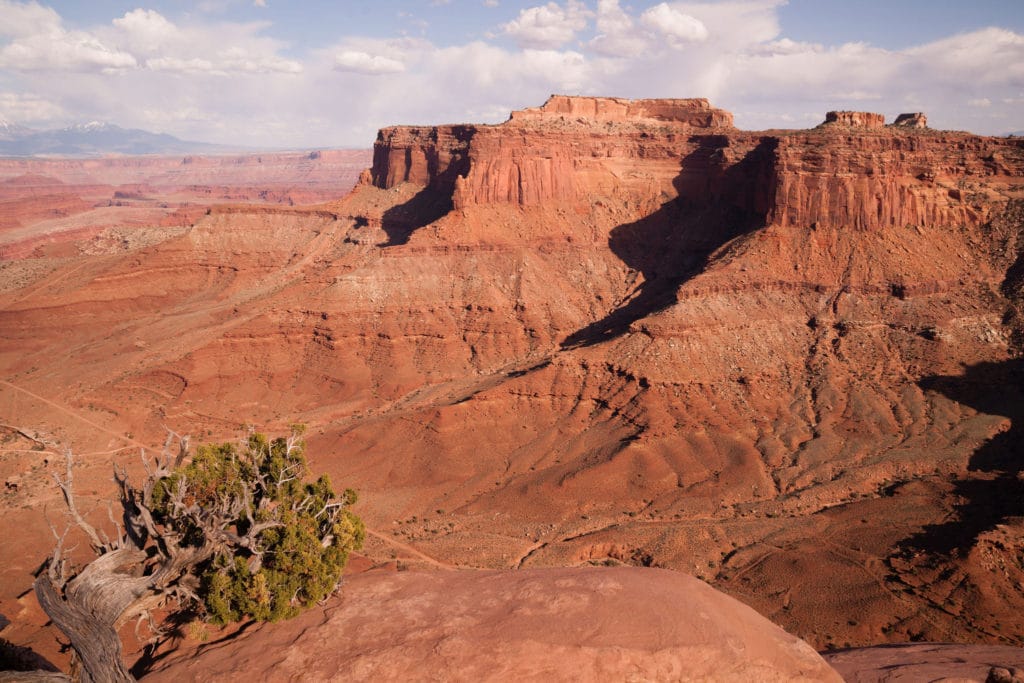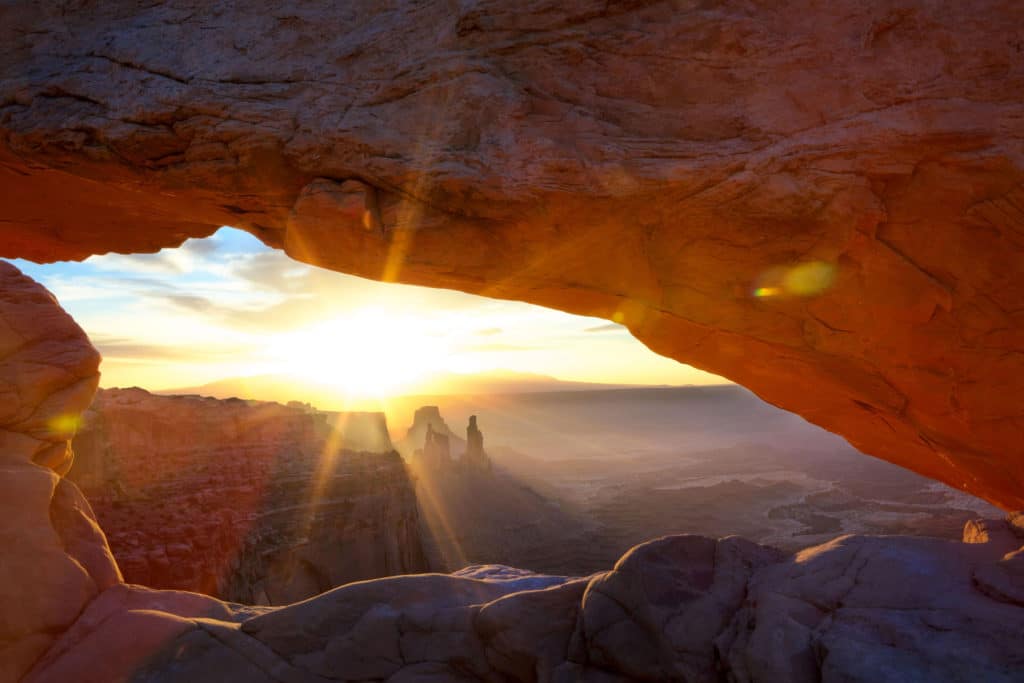 What time of day do you suggest?
I love shooting any time of day. There are pros/cons to any time of day but if you want those dreamy golden tones, I would start at least a few hours before sunset. But if you want the iconic Mesa arch, that is a sunrise spot. It also varies just how deep into the canyon you wish to go and how much time that will take to get to the perfect spot.
Hey, I'm Kim! Your photographer, tour guild, and adventure buddy!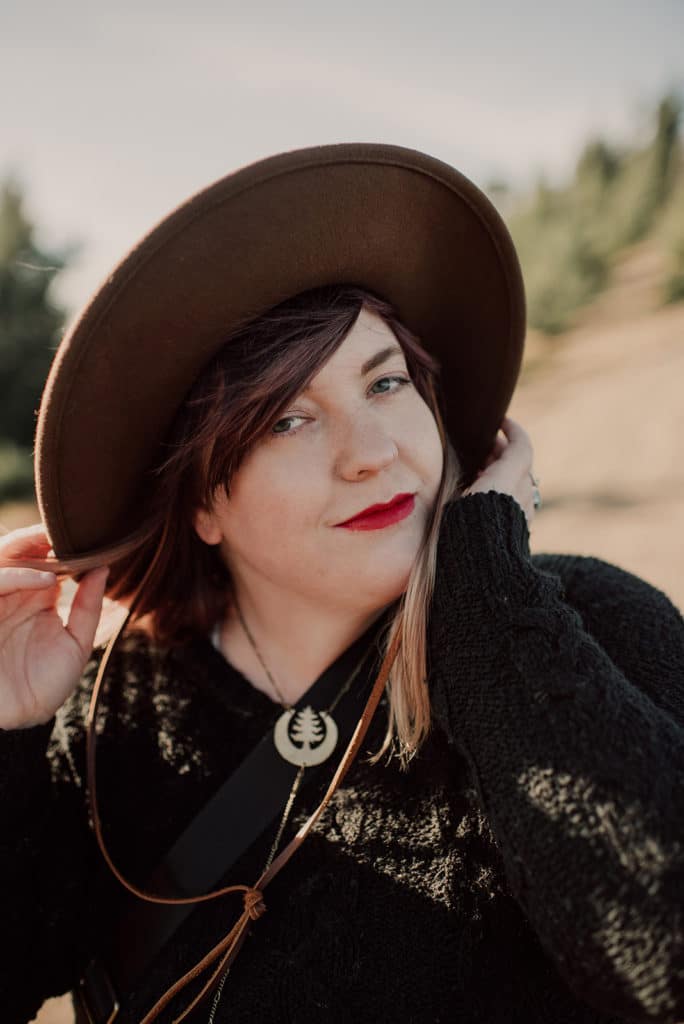 Why should you choose me to go on this trip with you. I guess the question really is, what can I do to make you trust me? Will it be my love of dogs? I hope so! Maybe the fact that I am an excellent road tripper with good taste in music? Heck Yes! Or perhaps it's the simple fact that I am so in love with the beauty of Utah that I will put every ounce of my creativity, energy, and passion into creating the most amazing work I ever have in my life for you. Are you a wanderlusting couple? What I mean by that is, a couple who don't just love adventure but seeks it out as often as possible. Do you encourages each other to walk through that mud, to hike that canyon, and to never stop seeking the majestic? If you are, then you found your right match in a photographer. I will get up at dawn for you and help you carry your dress. I will make sure we find that perfect spot that you want to go to. You can trust that this won't be just be another photoshoot, but an experience. I have been in love with Utah ever since I was a teenager with my parents on one of our many road trip. If you are planning your dream wedding or elopement to Canyonlands or Utah, I would love nothing more than to be there with you on your wild crazy love story!
"I absolutely can NOT say enough good things about Kim. She goes above and beyond, treating her clients like family. She is friendly, super fun while also maintaining professionalism, so so kind, and hilarious to boot. She keeps you laughing and makes you feel utterly at ease during the entire shoot. And on top of all that, my goodness, her work is INCREDIBLE. We just got our photos back (4-week turnaround! WOW!) and we are blown away. All our friends and family are raving about the photos, and we could not be happier with how every single one turned out. If you are even vaguely entertaining the notion of booking Kim for your big day, DO IT!! Trust me, the results are worth every single penny and more. 15/10 would recommend!" - Hannah, 2019 Bride
Just a few lovely couples I have photographed to get you excited to work with me!
Adventure Elopements in CANYONLANDS begin at $5000
If you're ready for the next step, then let's get chatting!