Olympic Peninsula & Lake Crescent. The perfect spot for outdoorsy couples.
I love the Olympic Peninsula. It's home. Lake Crescent is just a short 20 minute drive from my house and I visit often. So when Breanne and David said that they wanted to have their engagement photos in a pretty outside spot. I knew exactly where to go! Even with knowing the lake so well I still decided to find a few new spots. I saw this cool rock years ago but had totally forgot about it. Was perfect for these two adventurous souls. Was a bit tricky getting them up that rock though without getting wet but they managed. Thankfully it was only cloudy that day but not raining so things were not that slick and ok to sit and get cozy together. There is so much more fun to be had with these two, let's all go on an adventure together..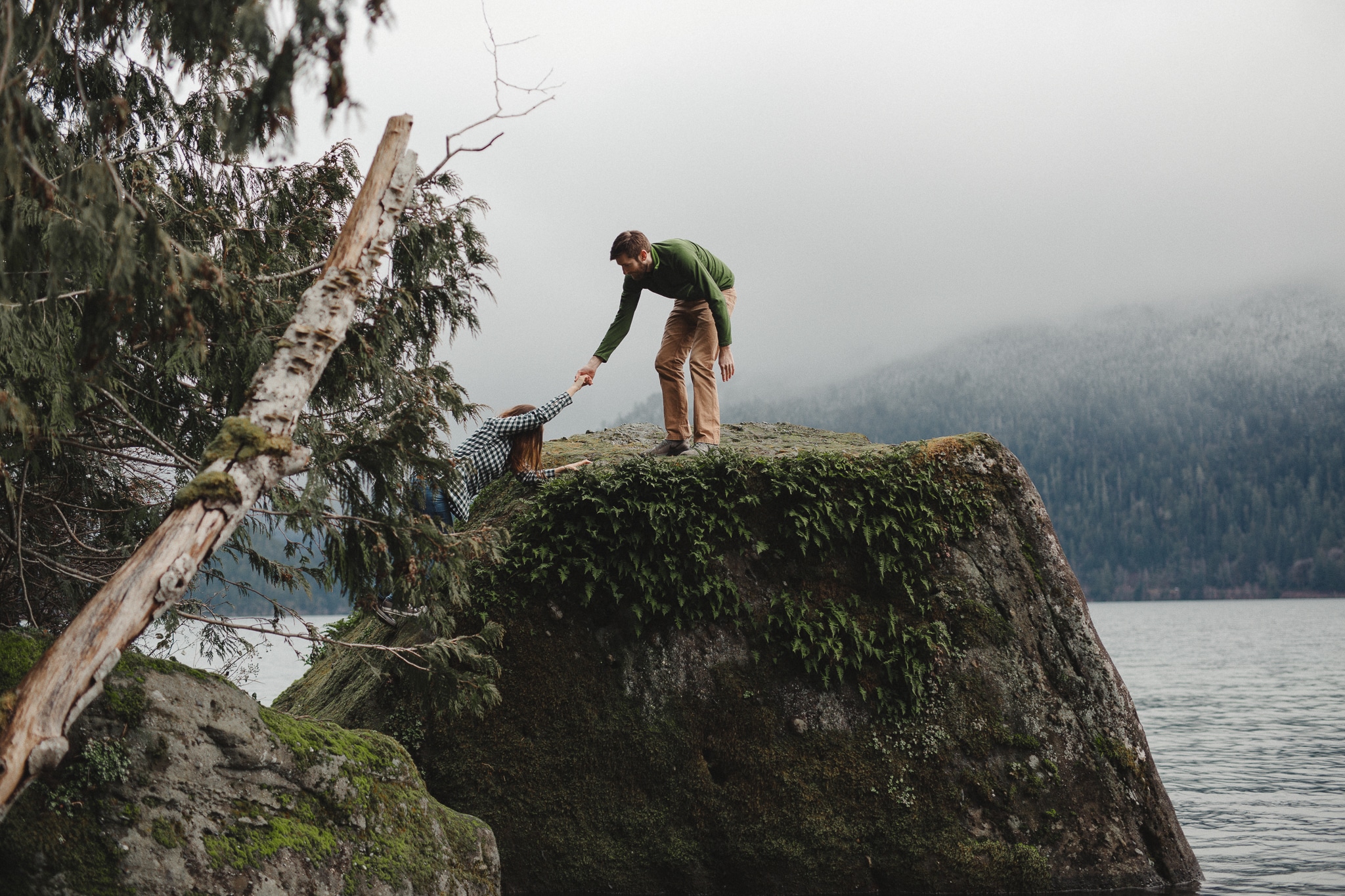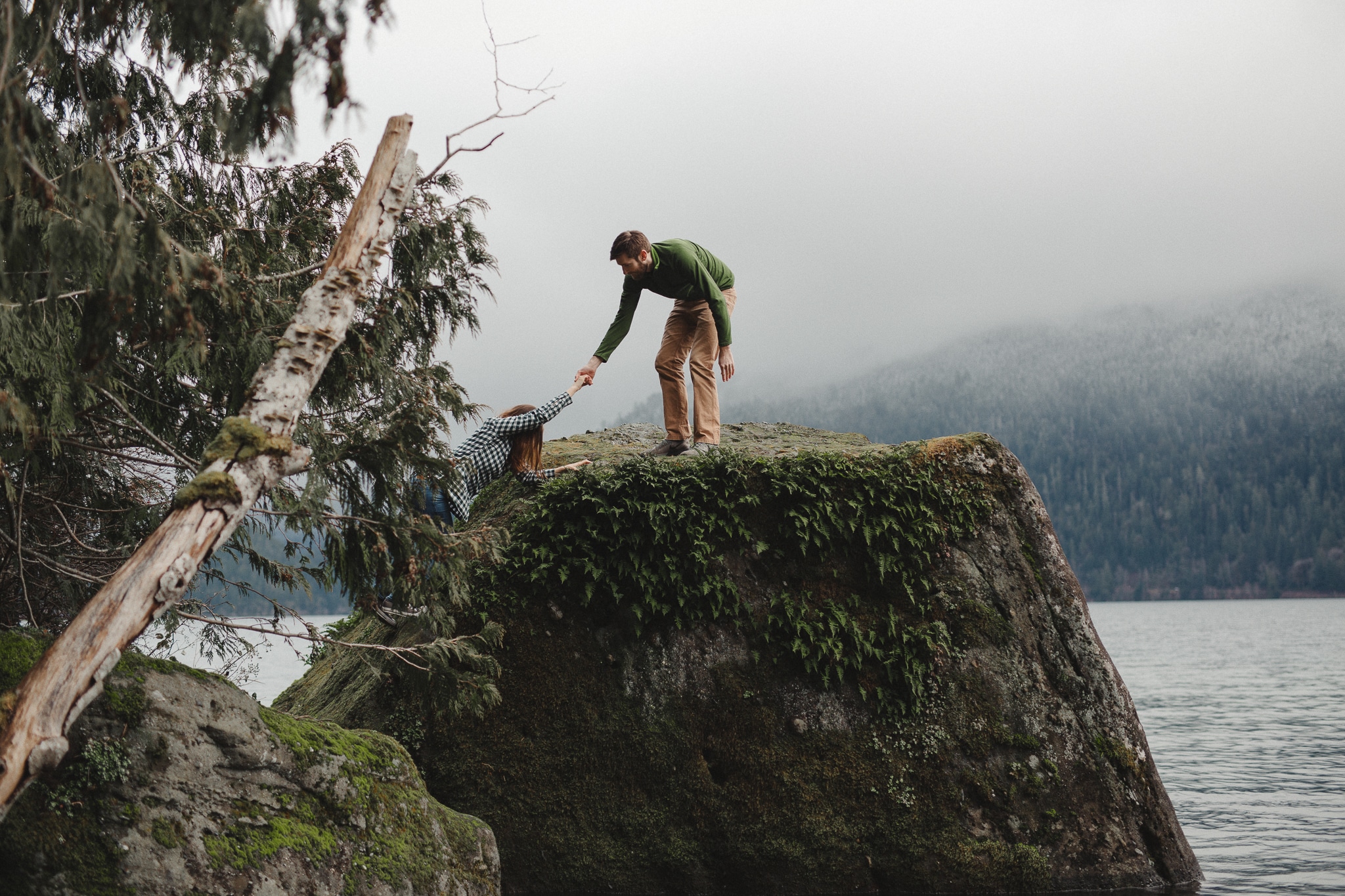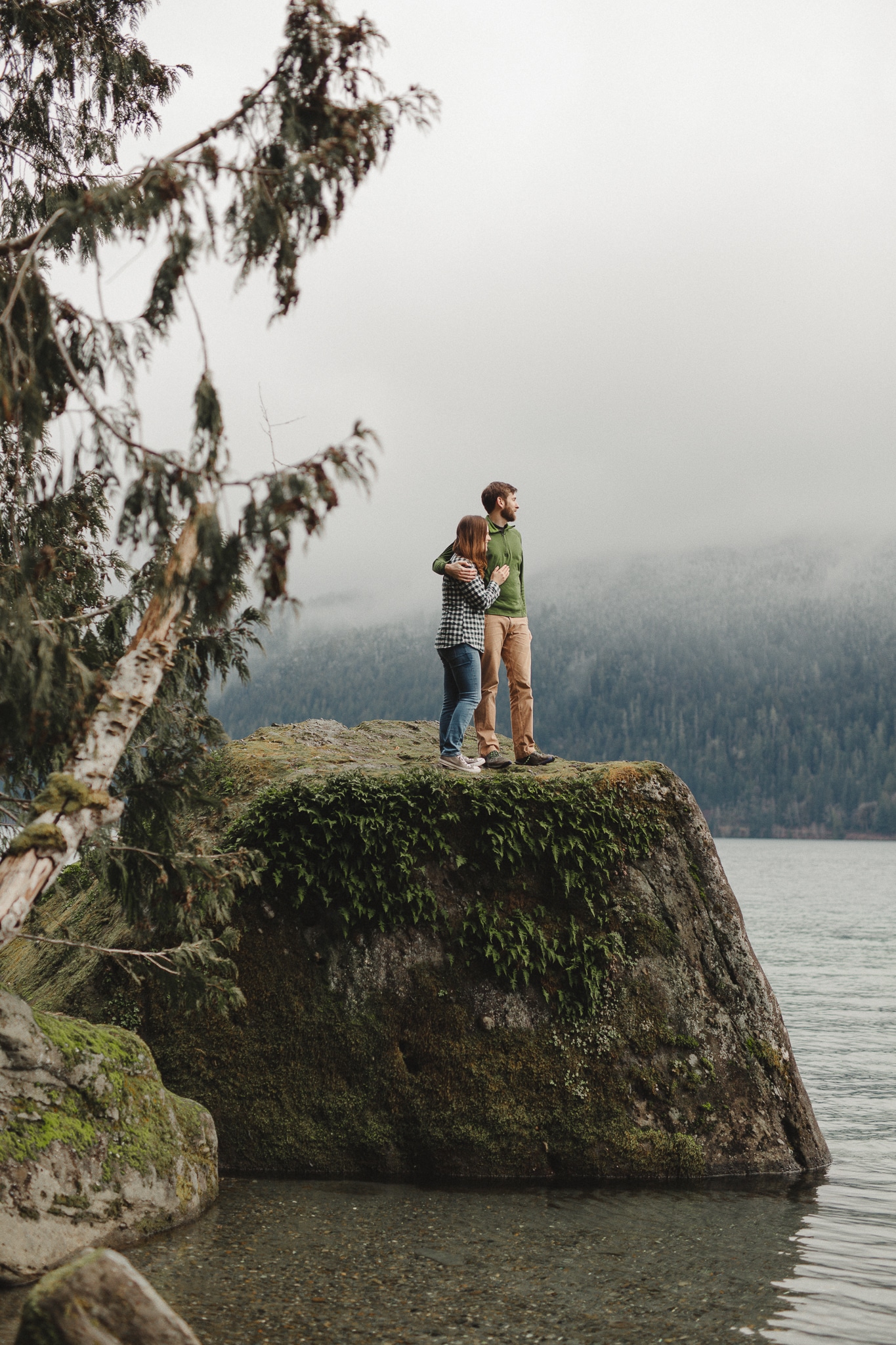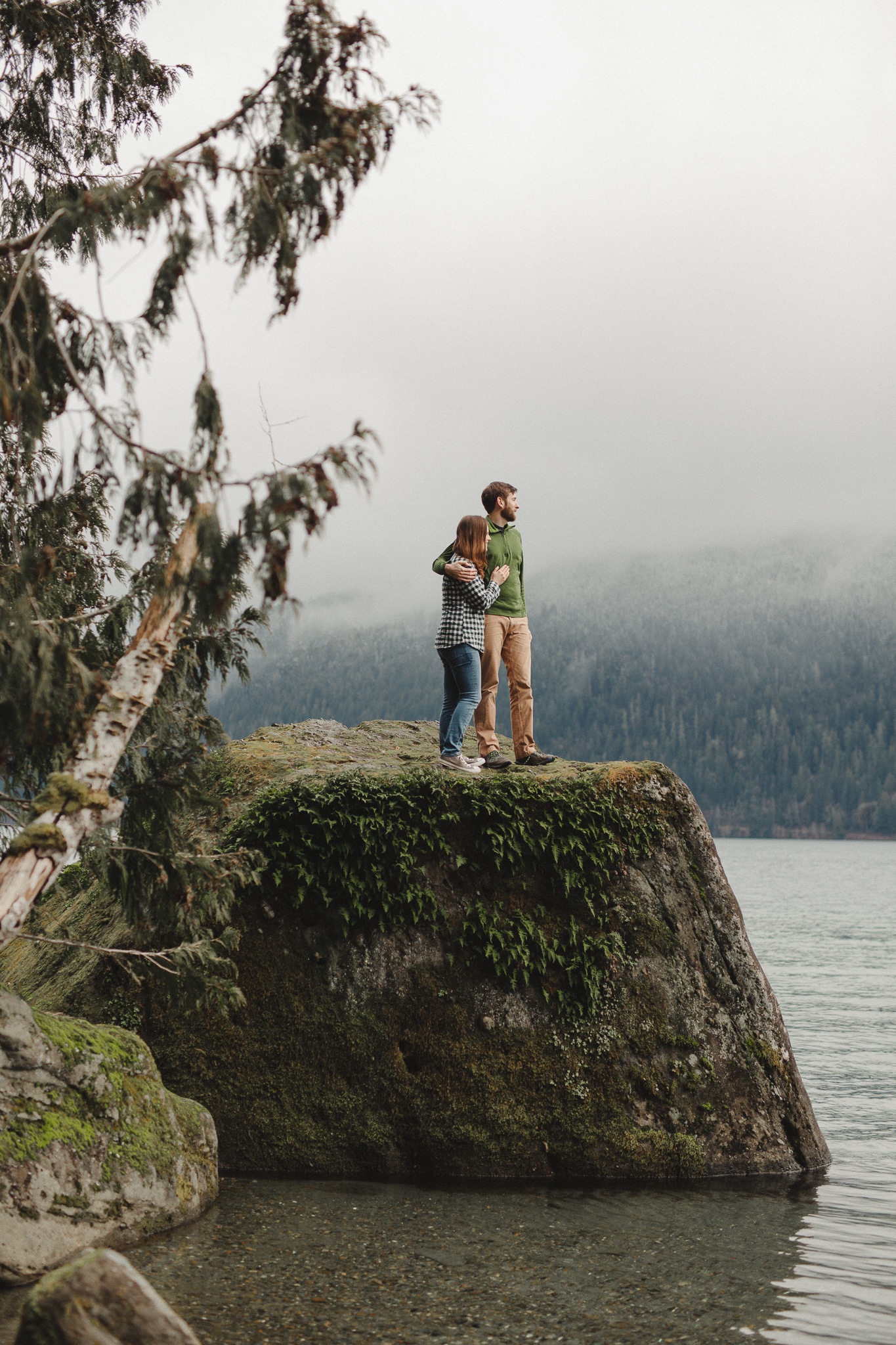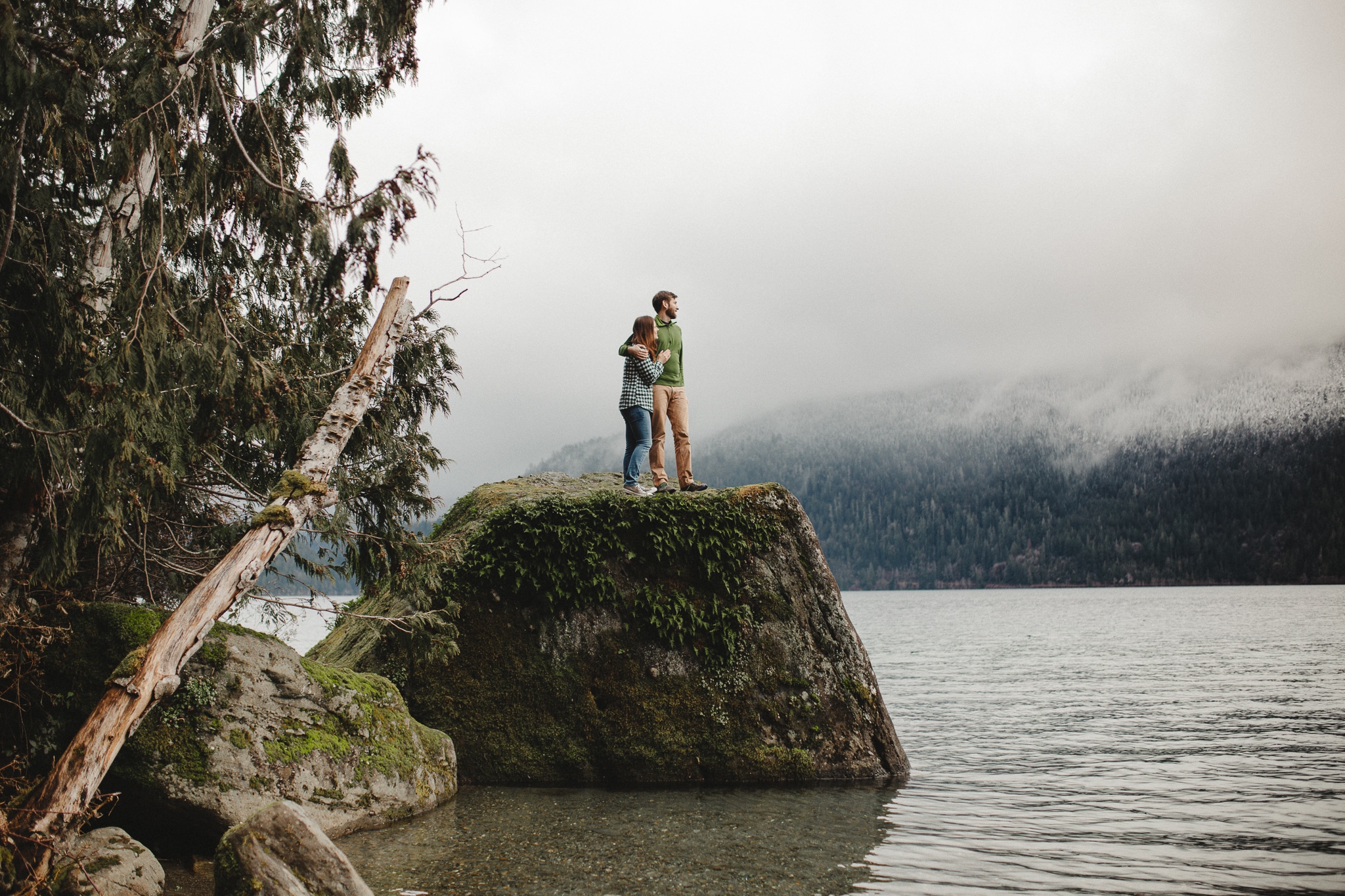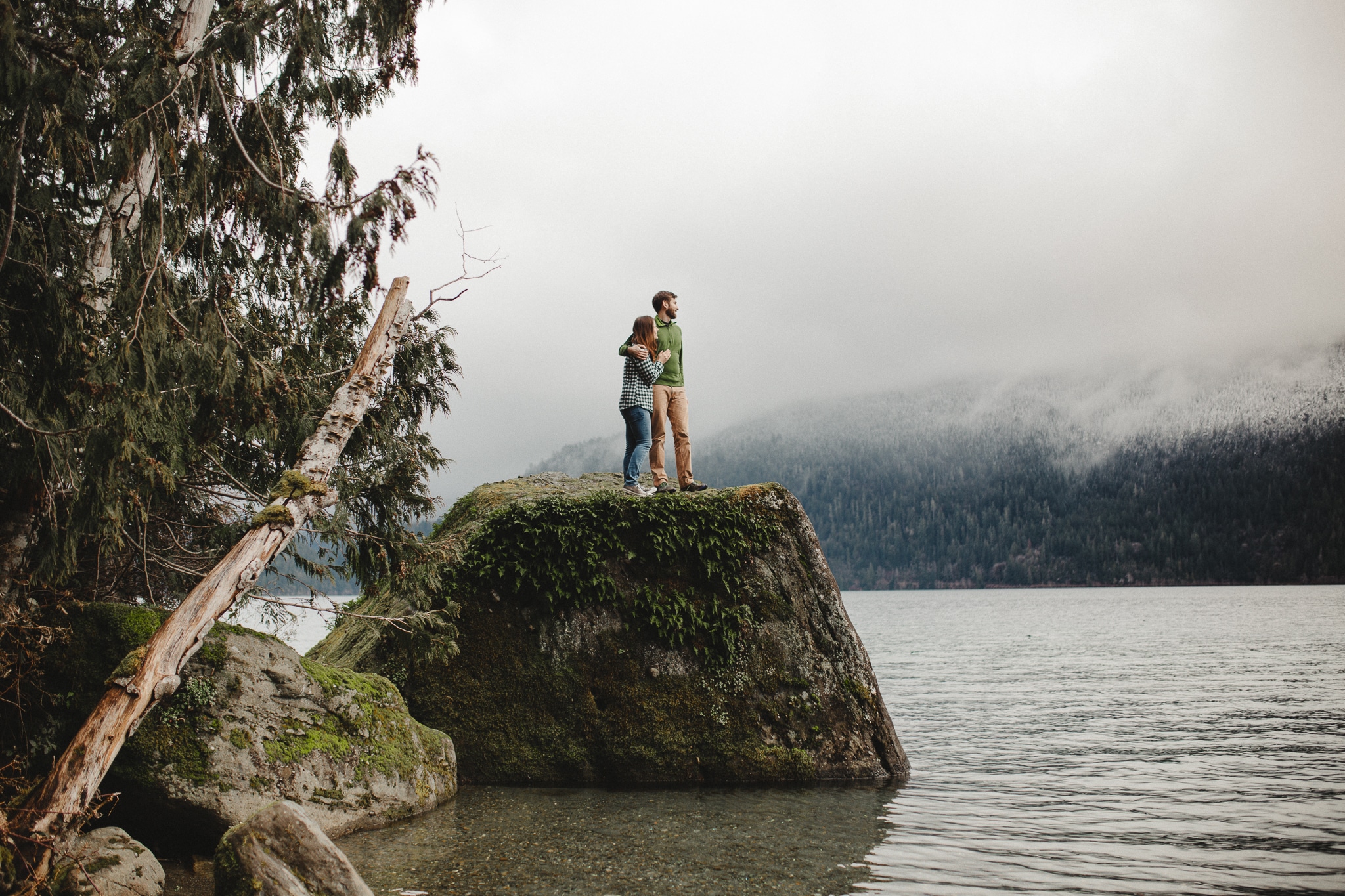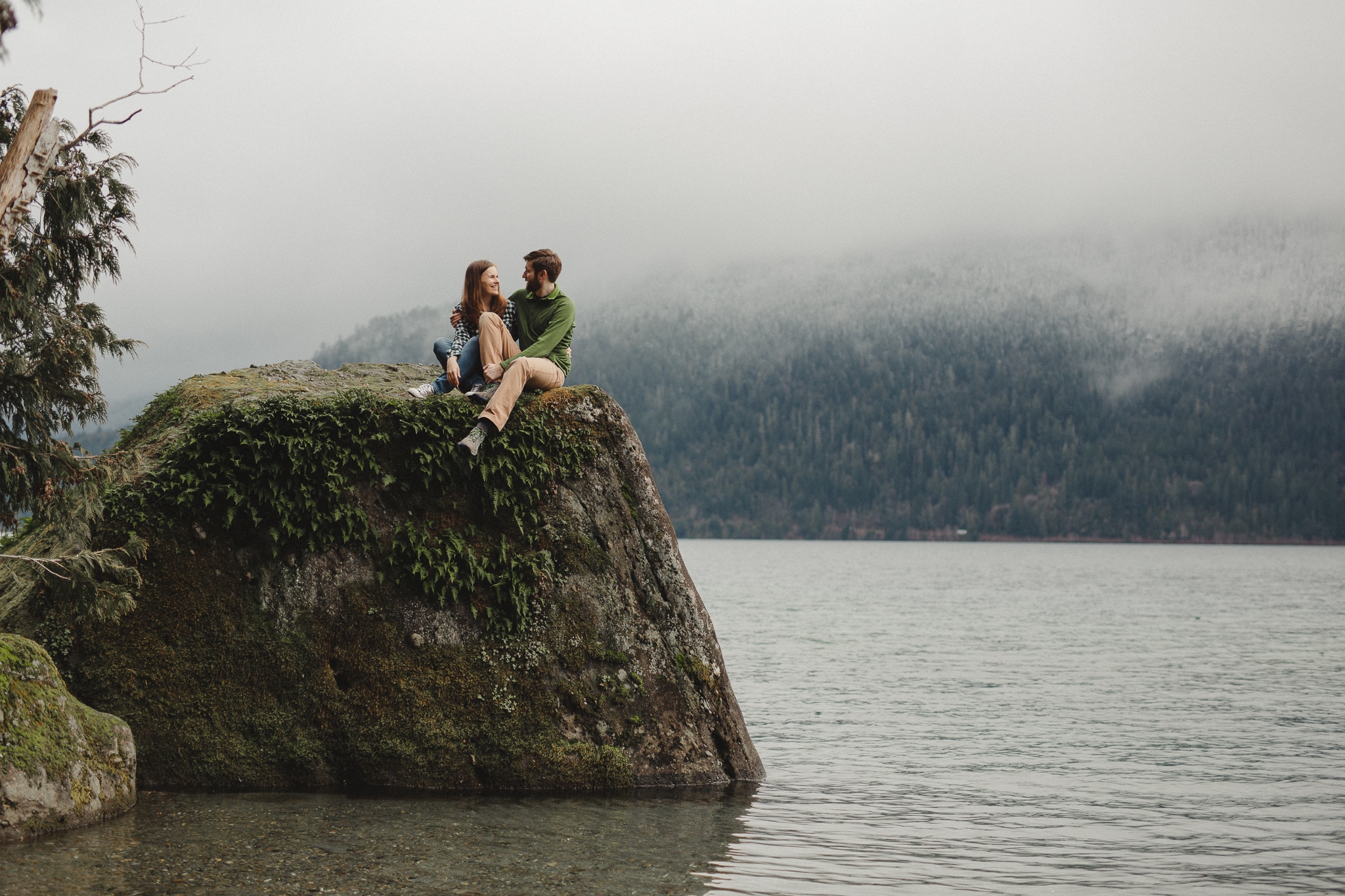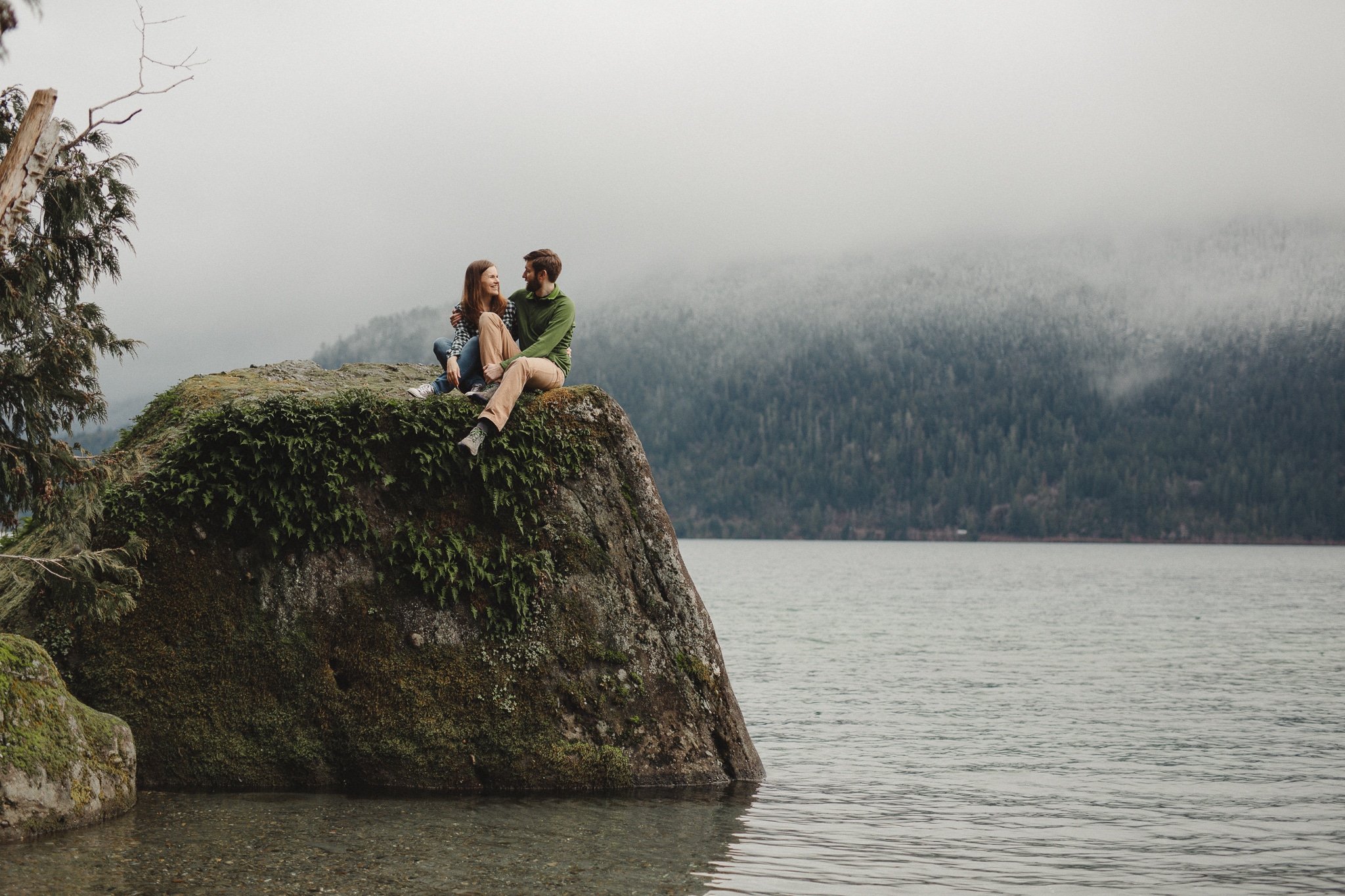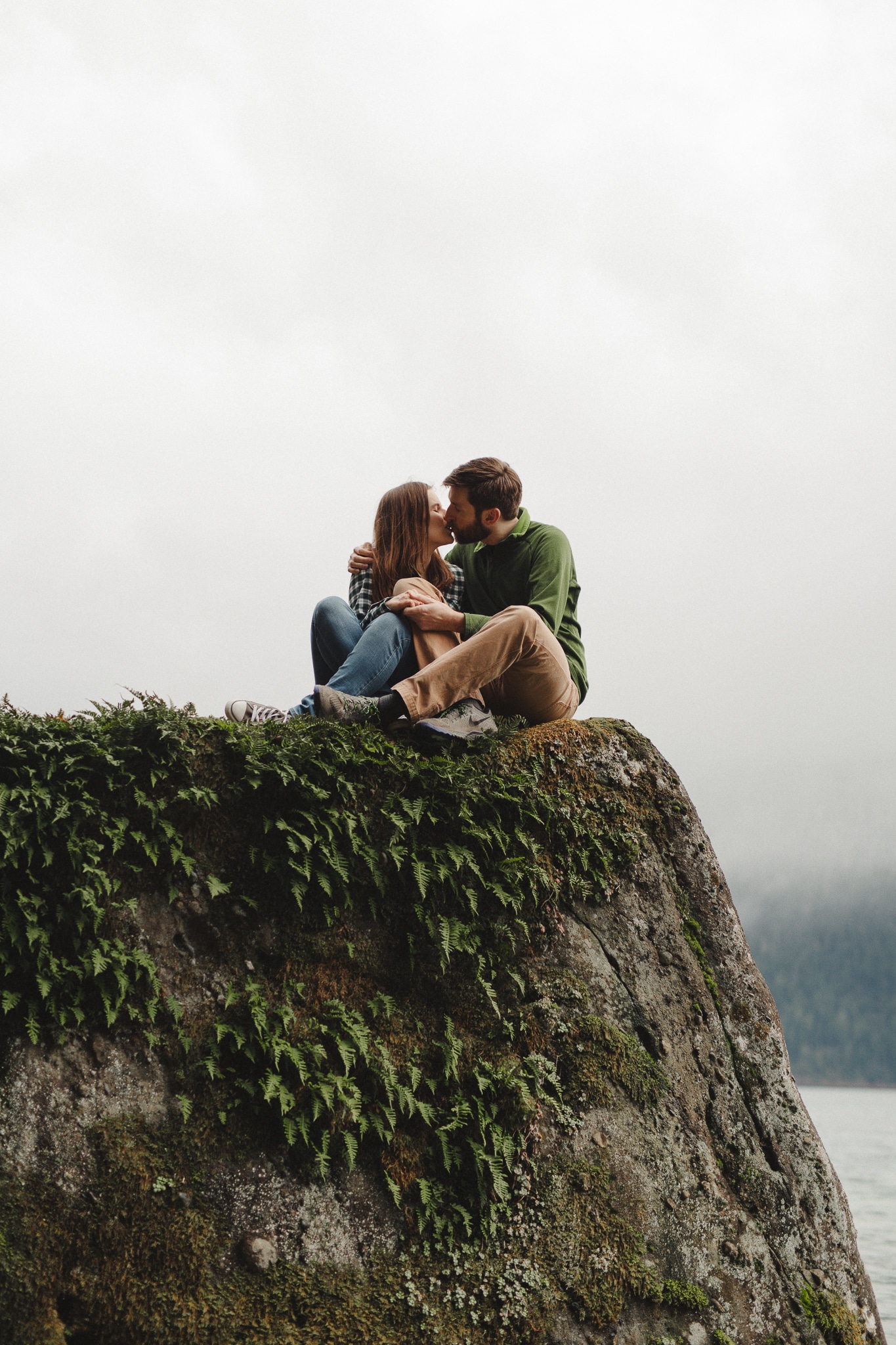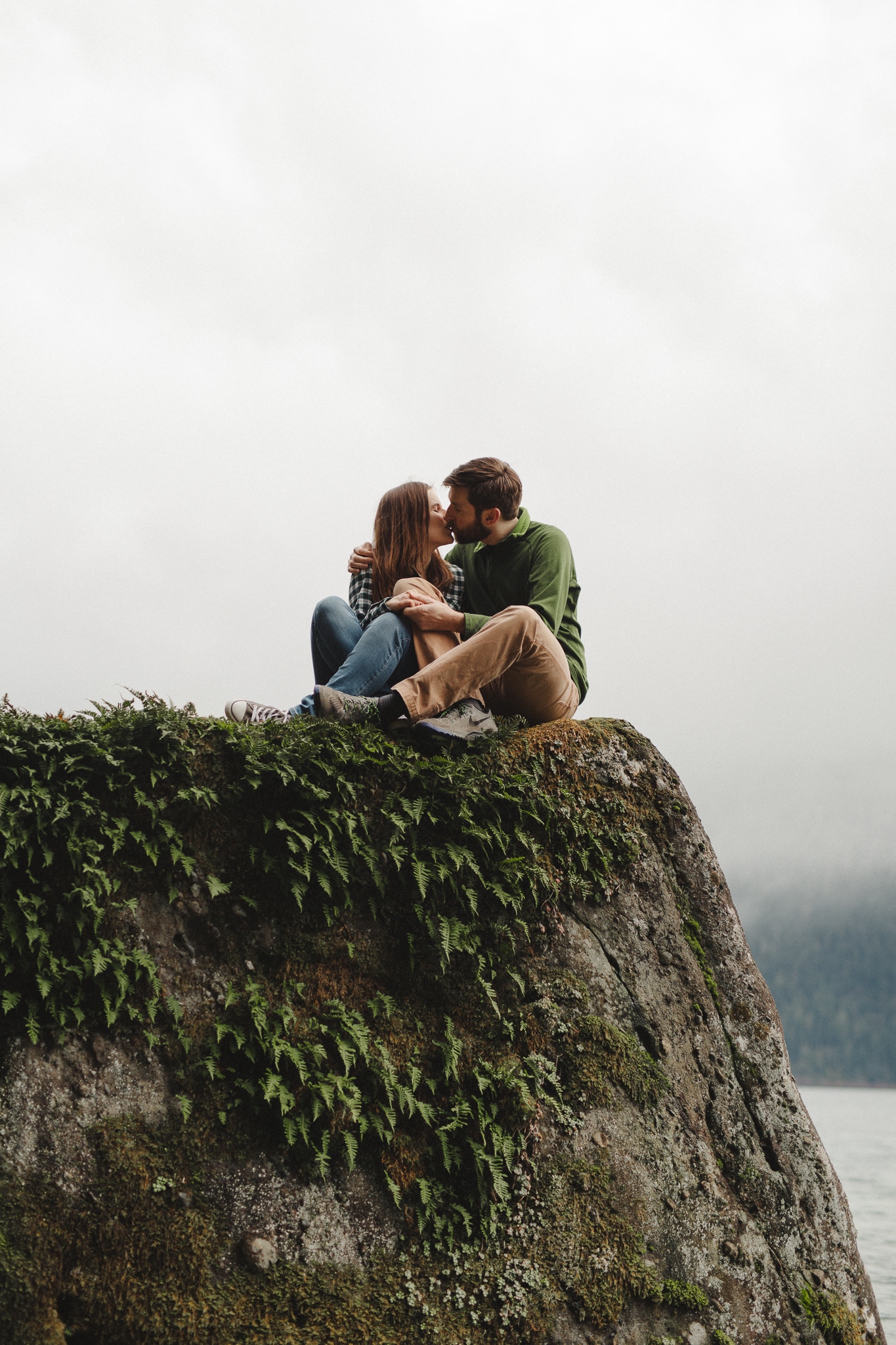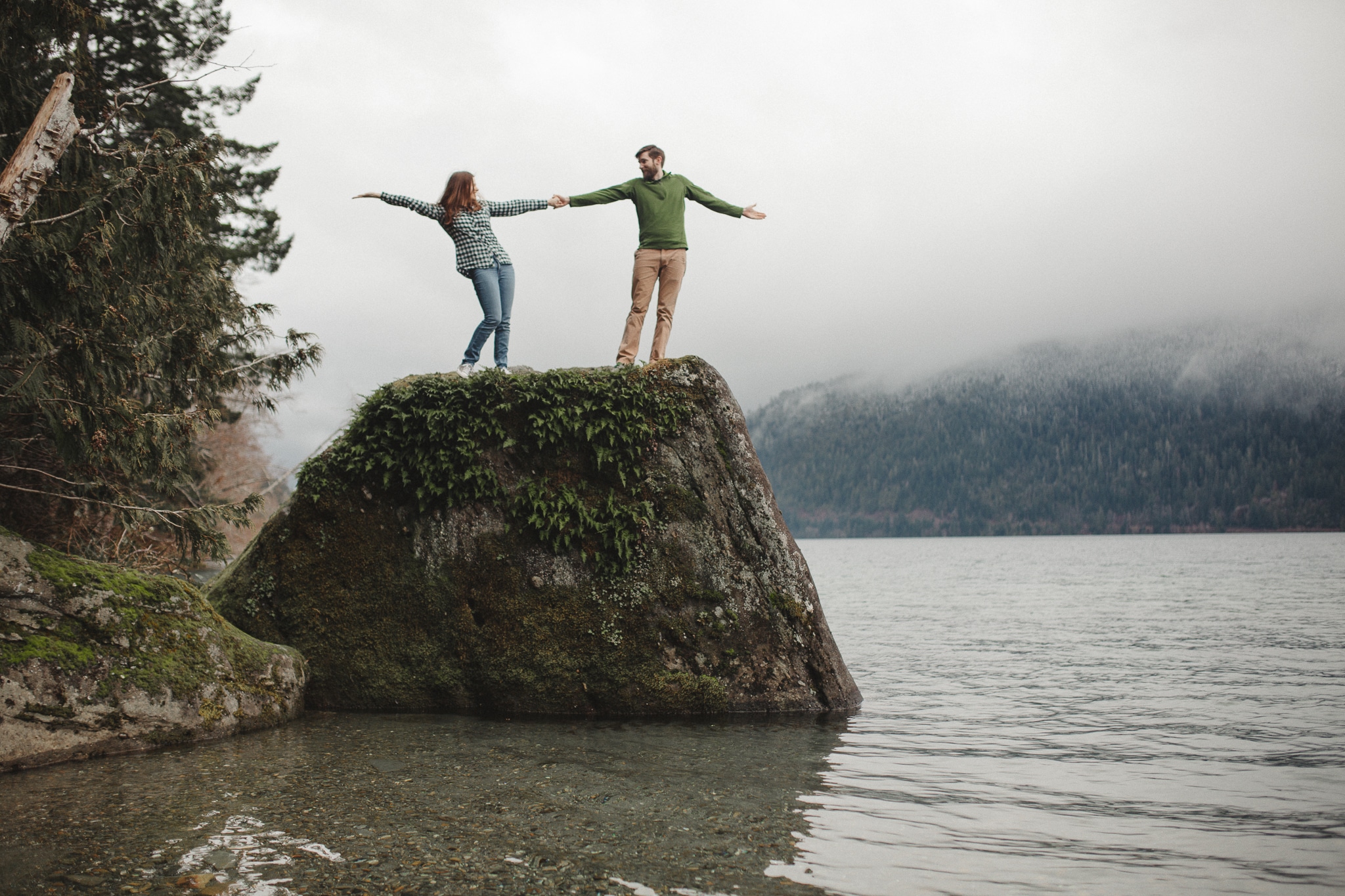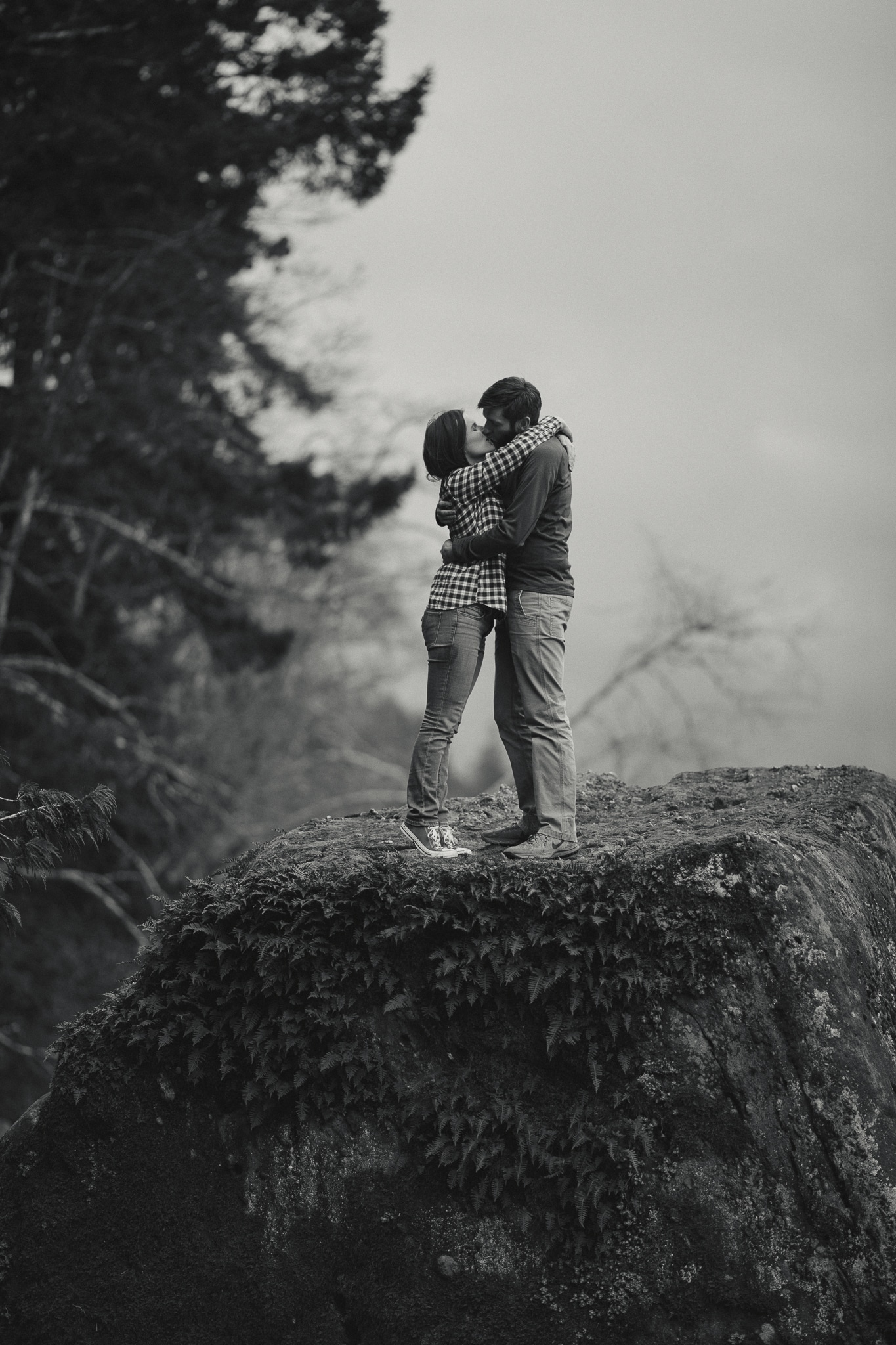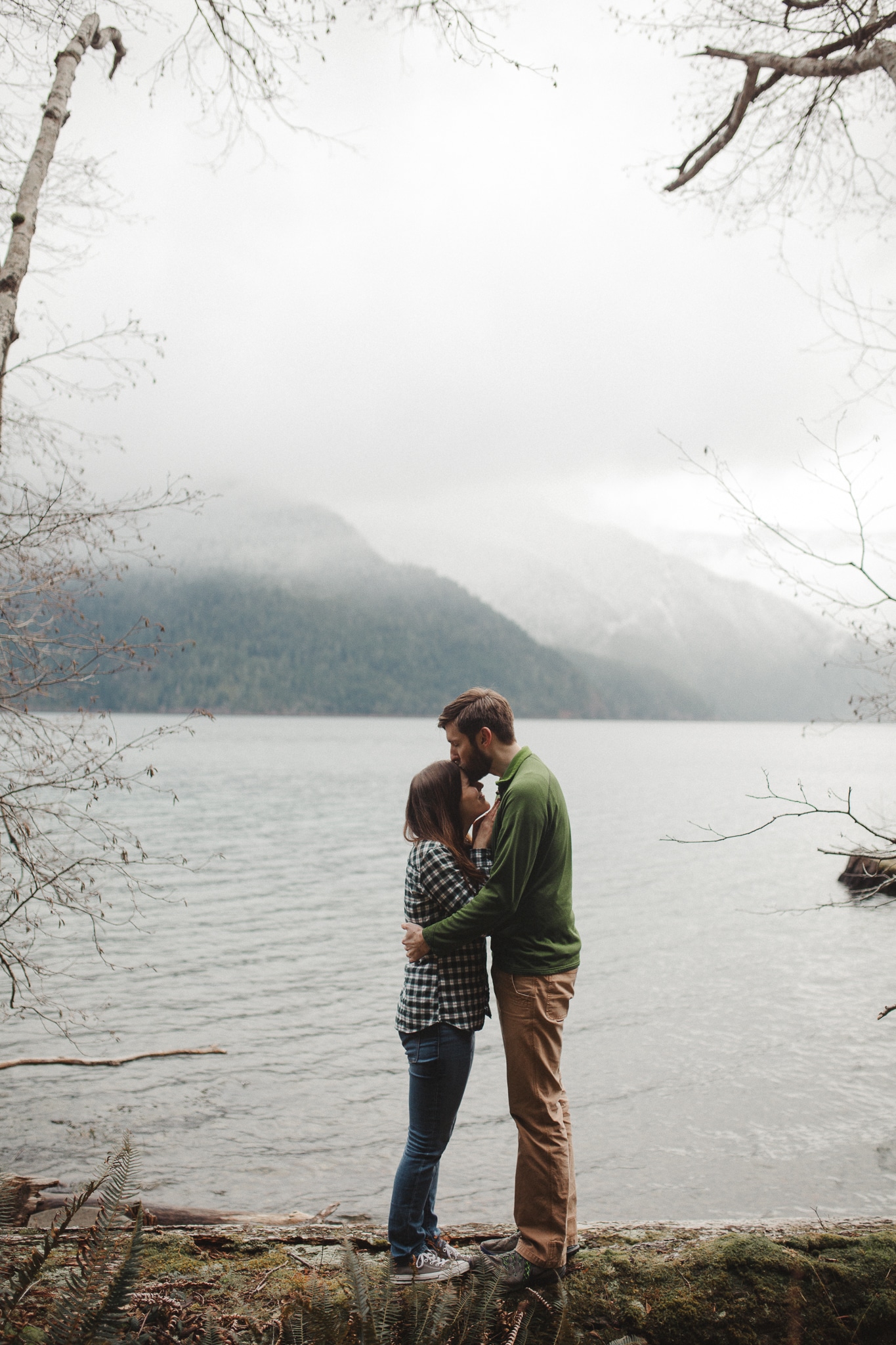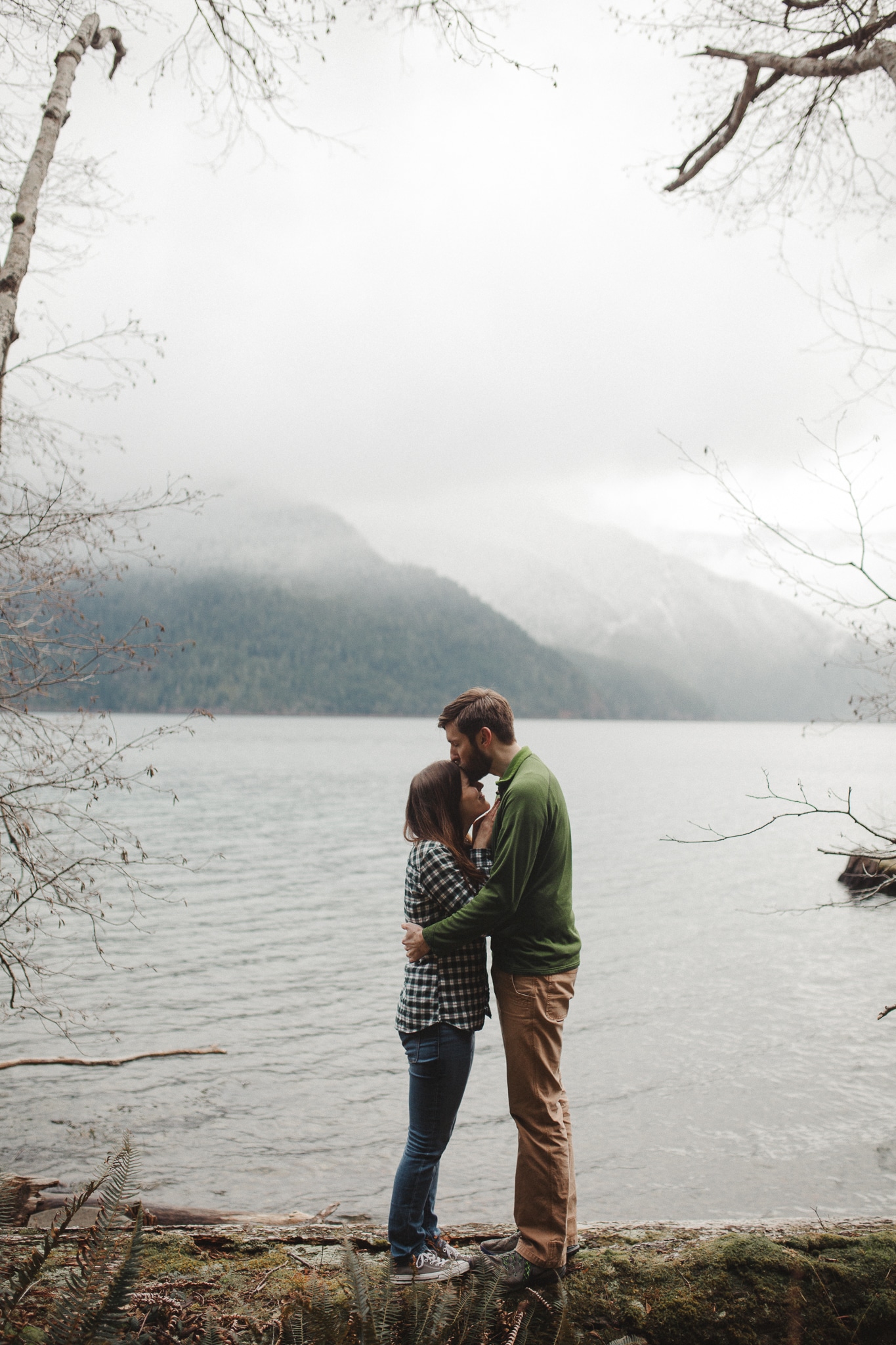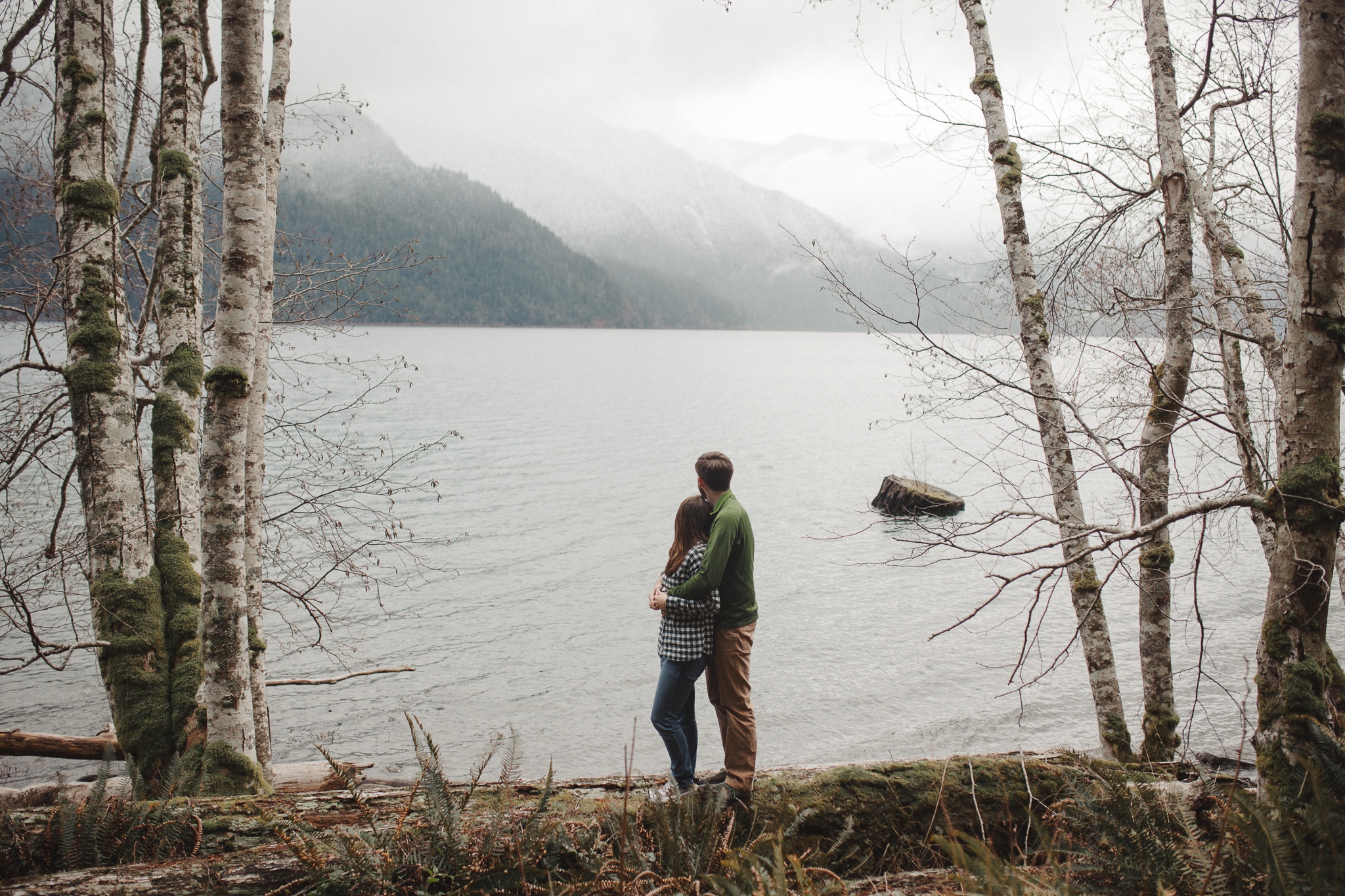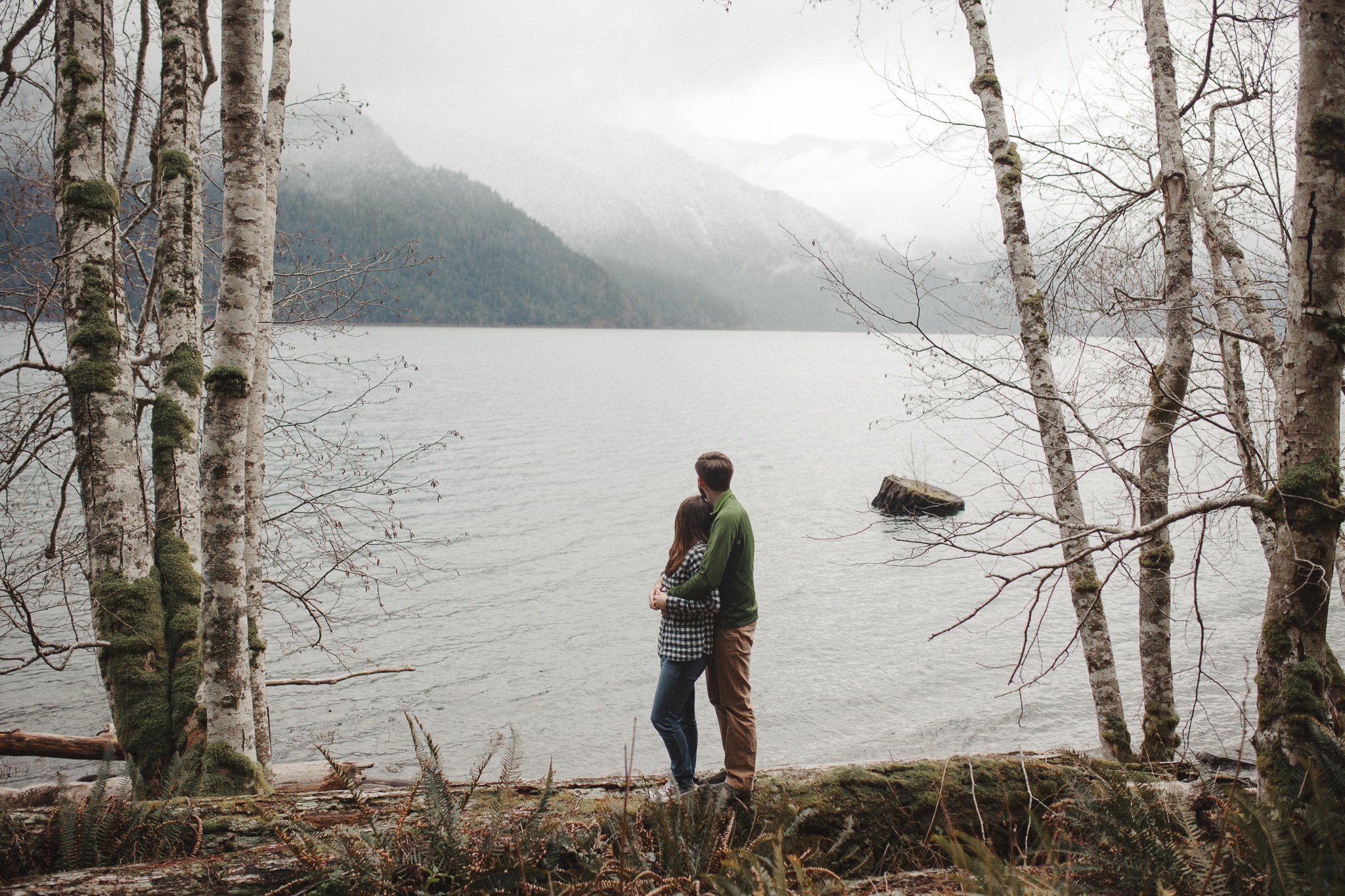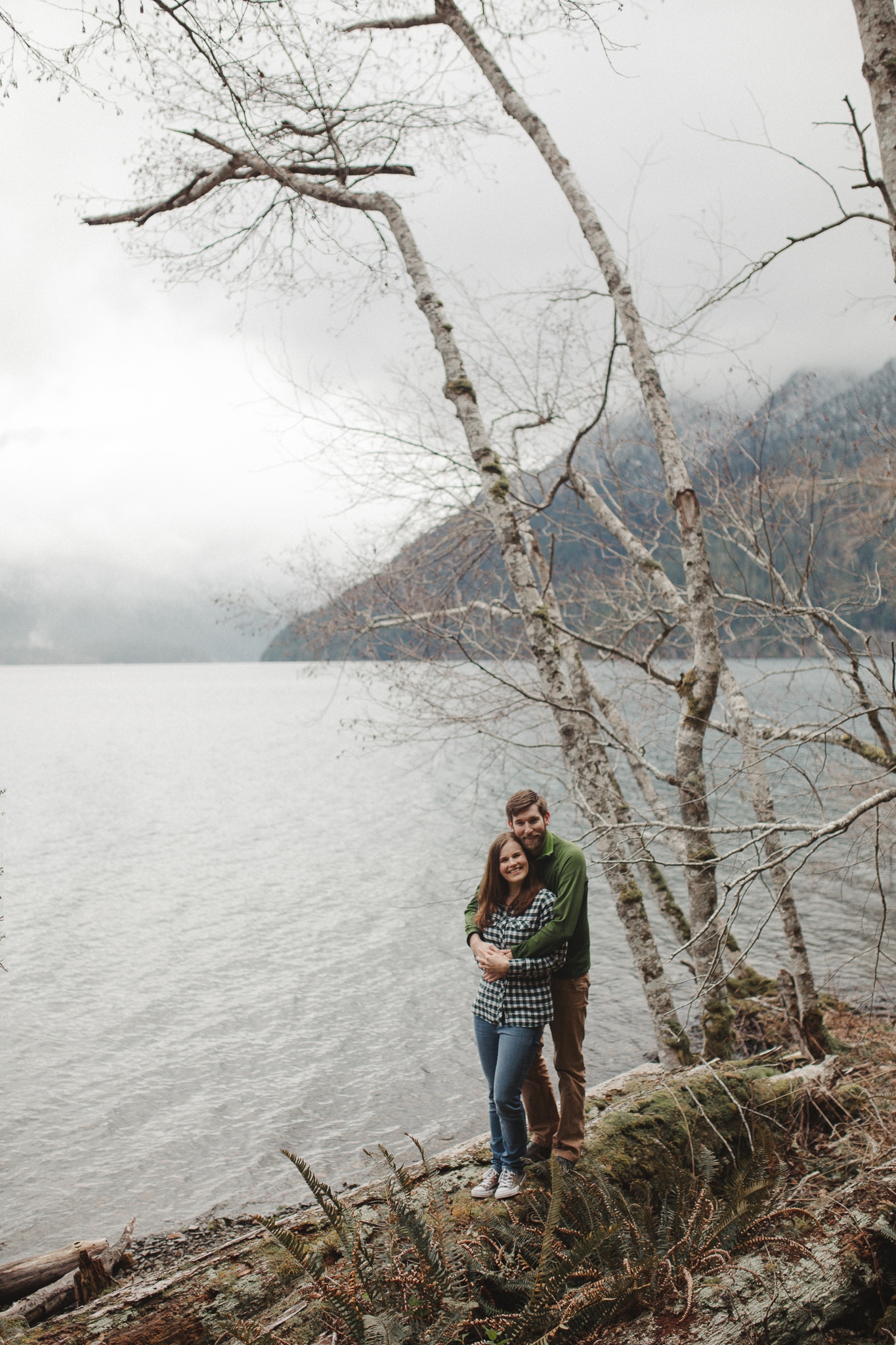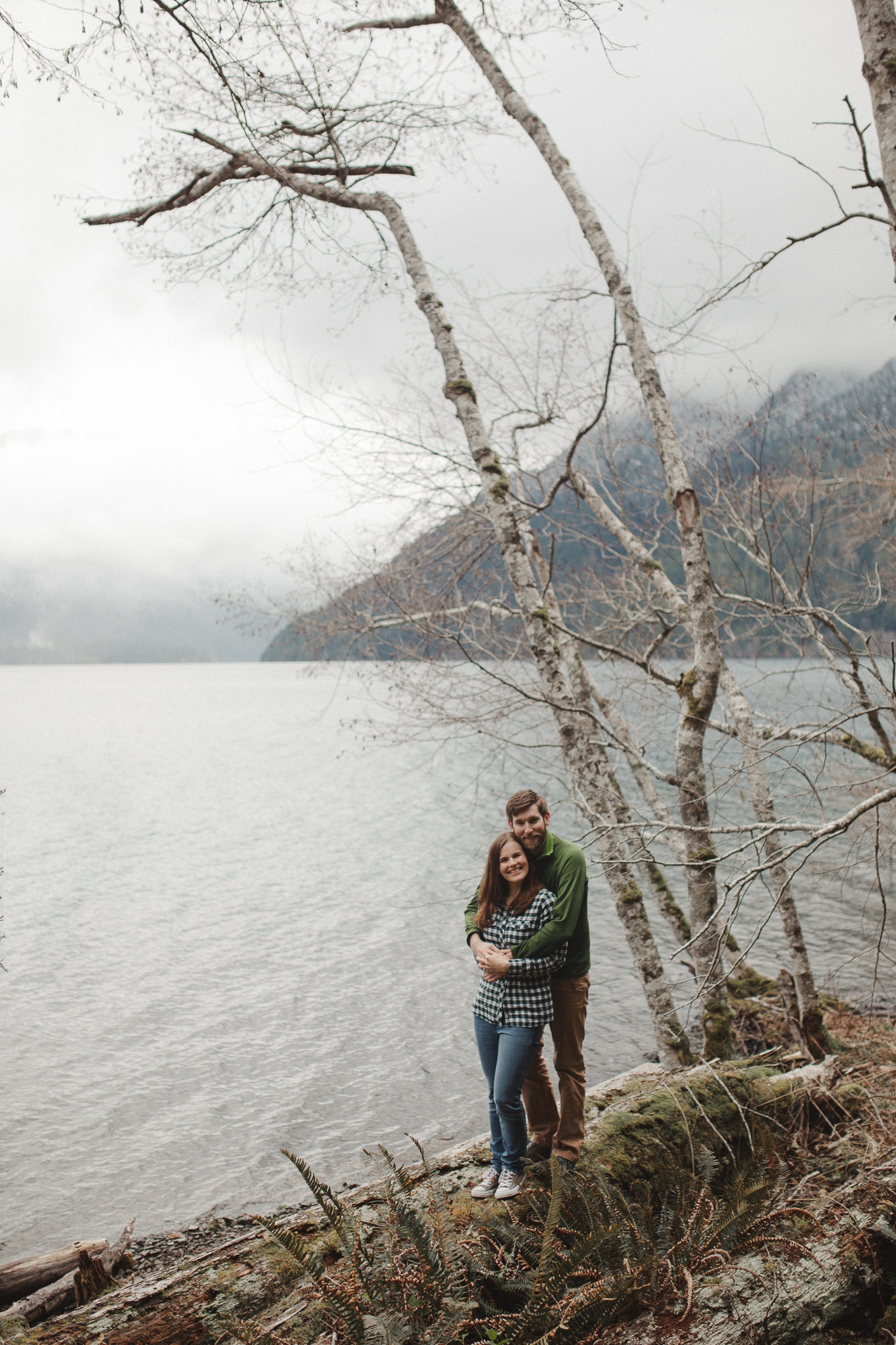 I seriously adore Breanne's smile and giggle. It's literally adorable as heck and so infectious! I couldn't help but smile and laugh along with her in the giddiness of the whole experience. How could you not love her?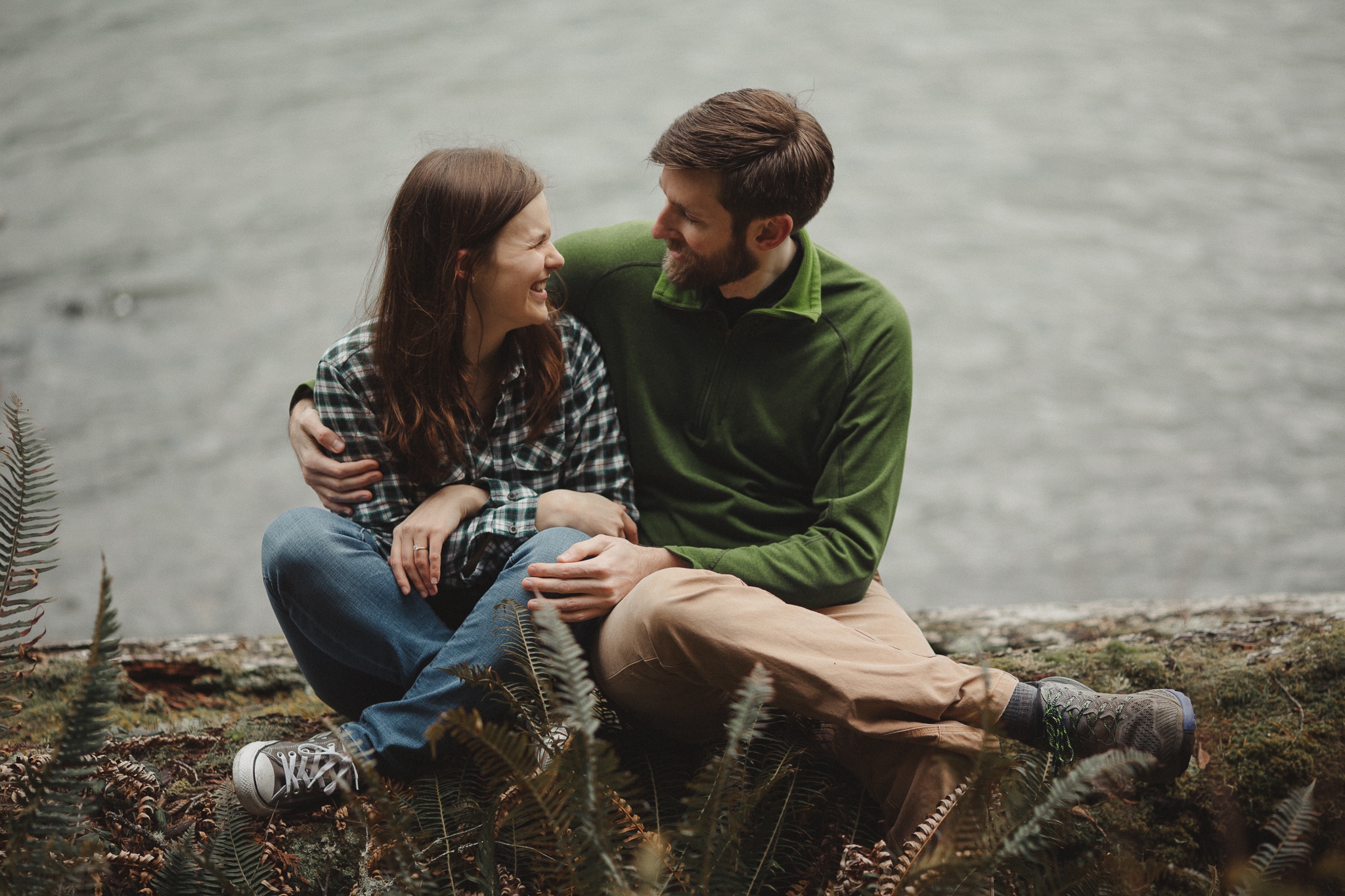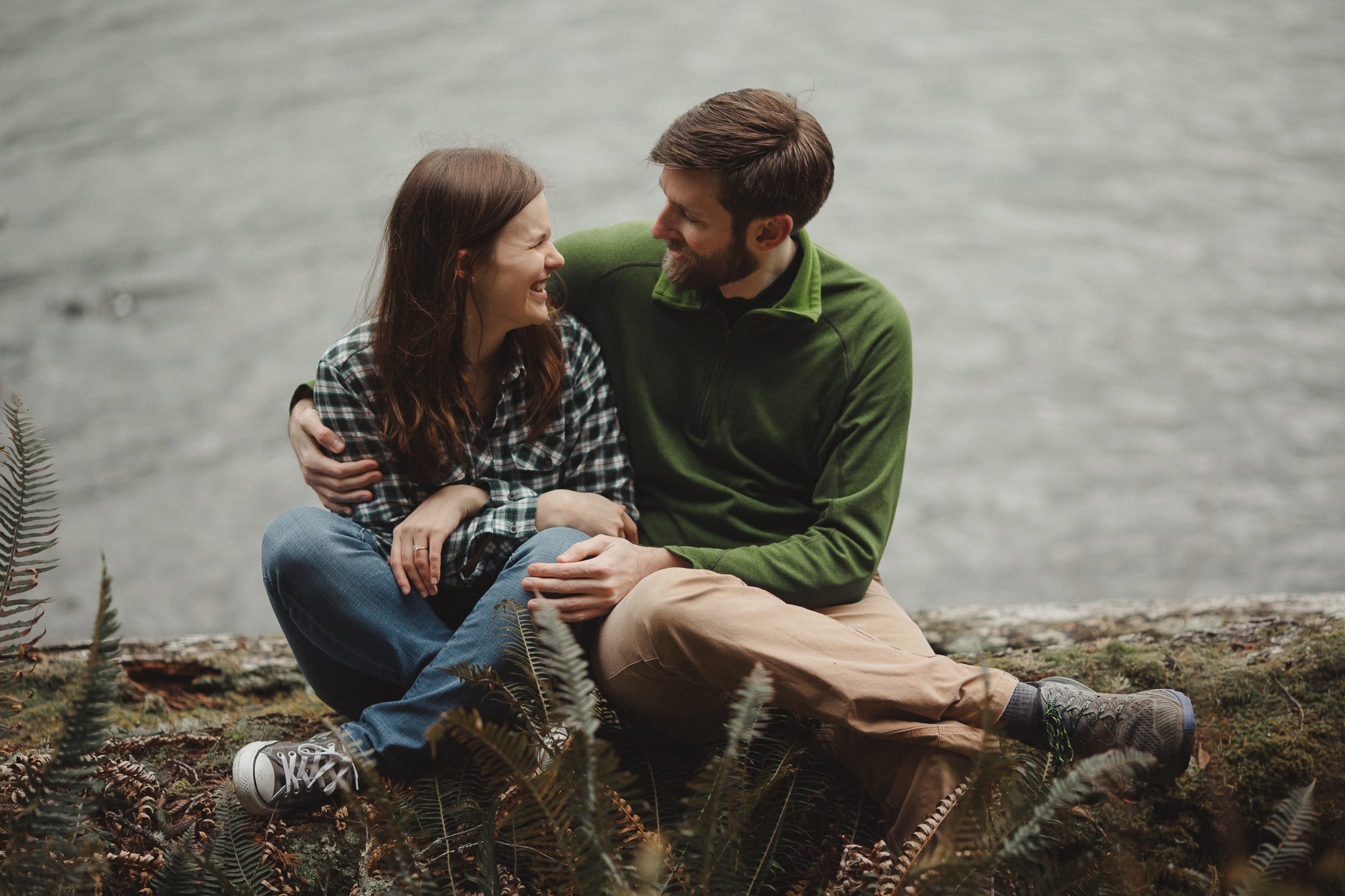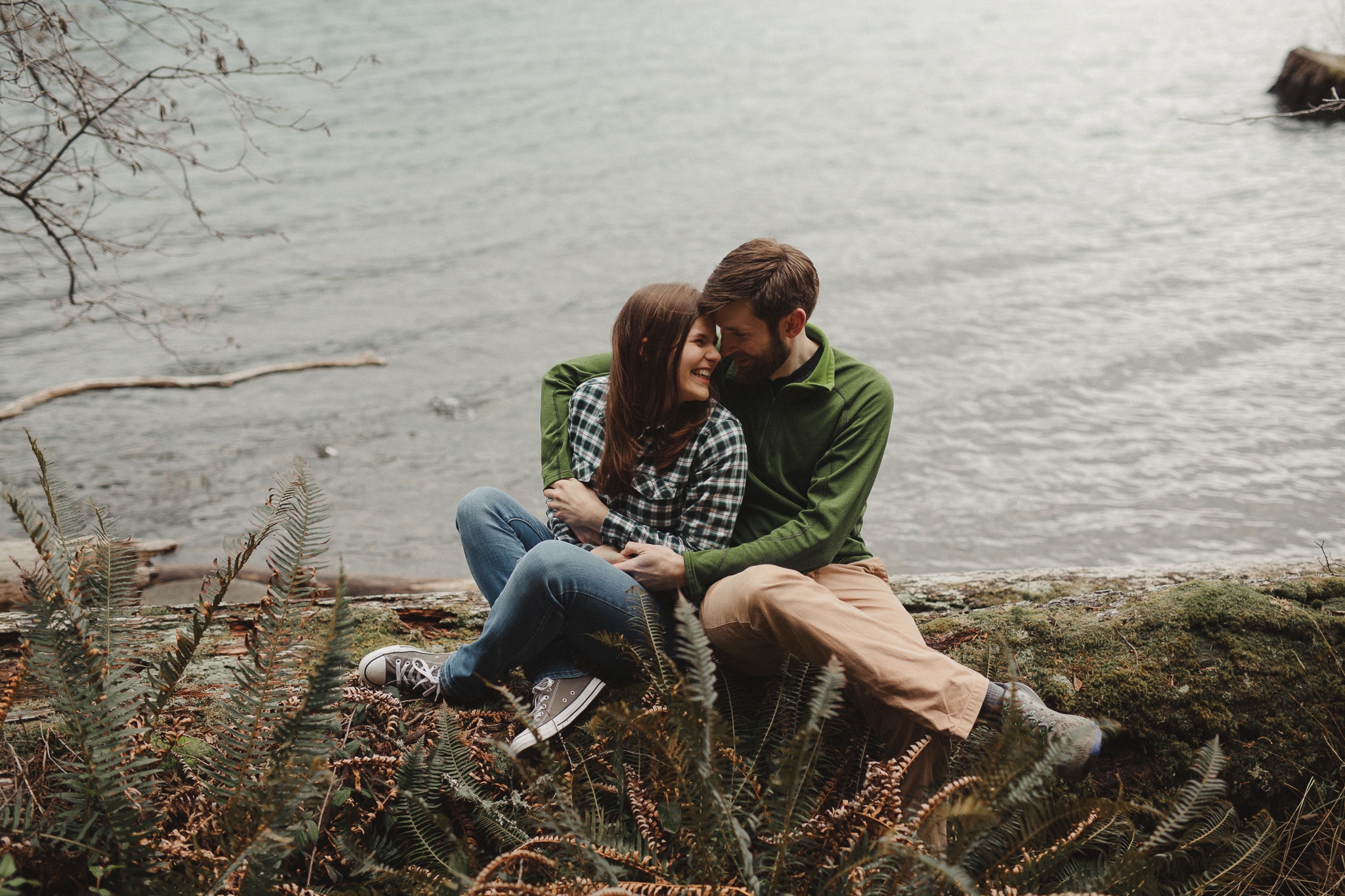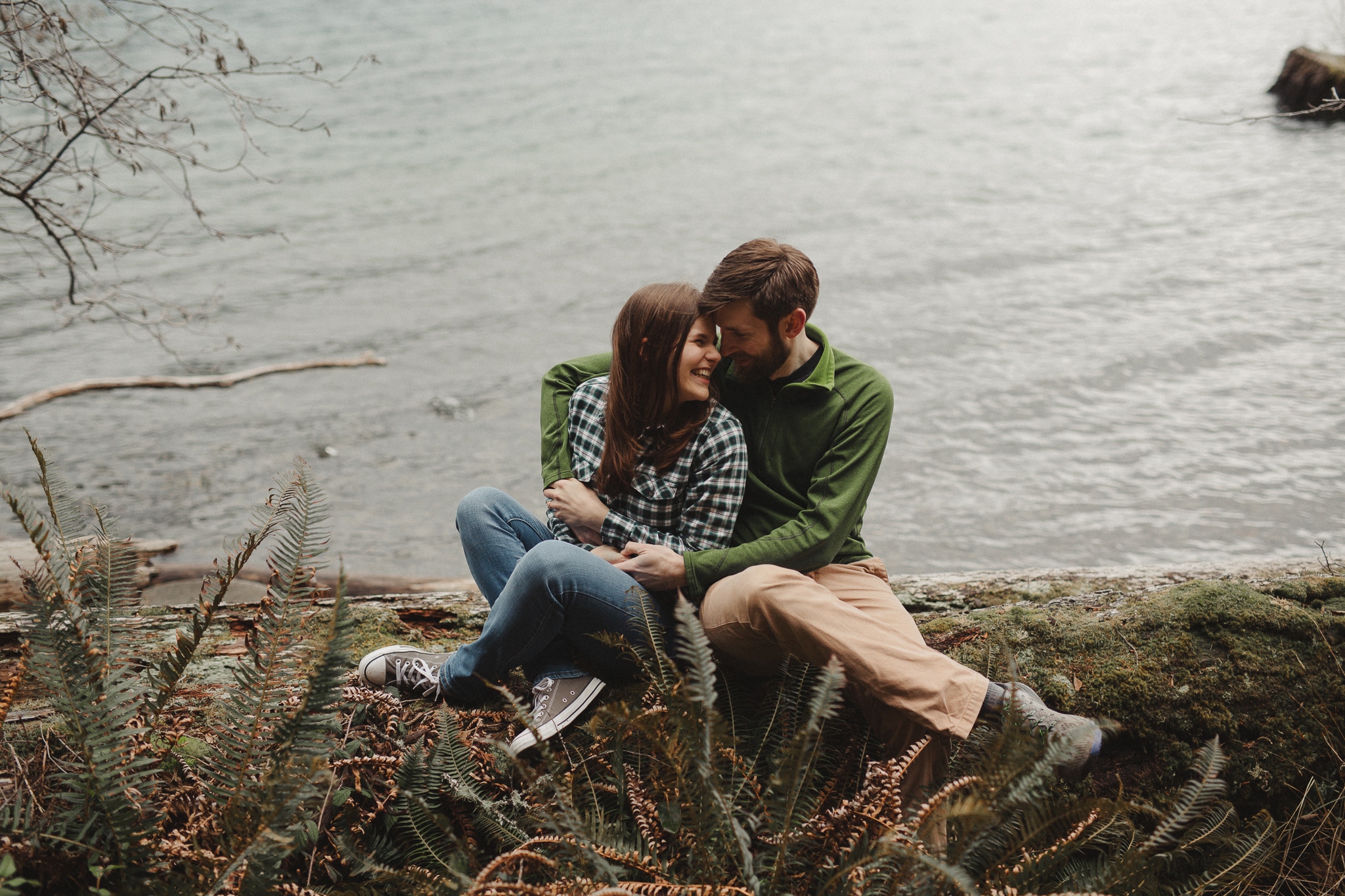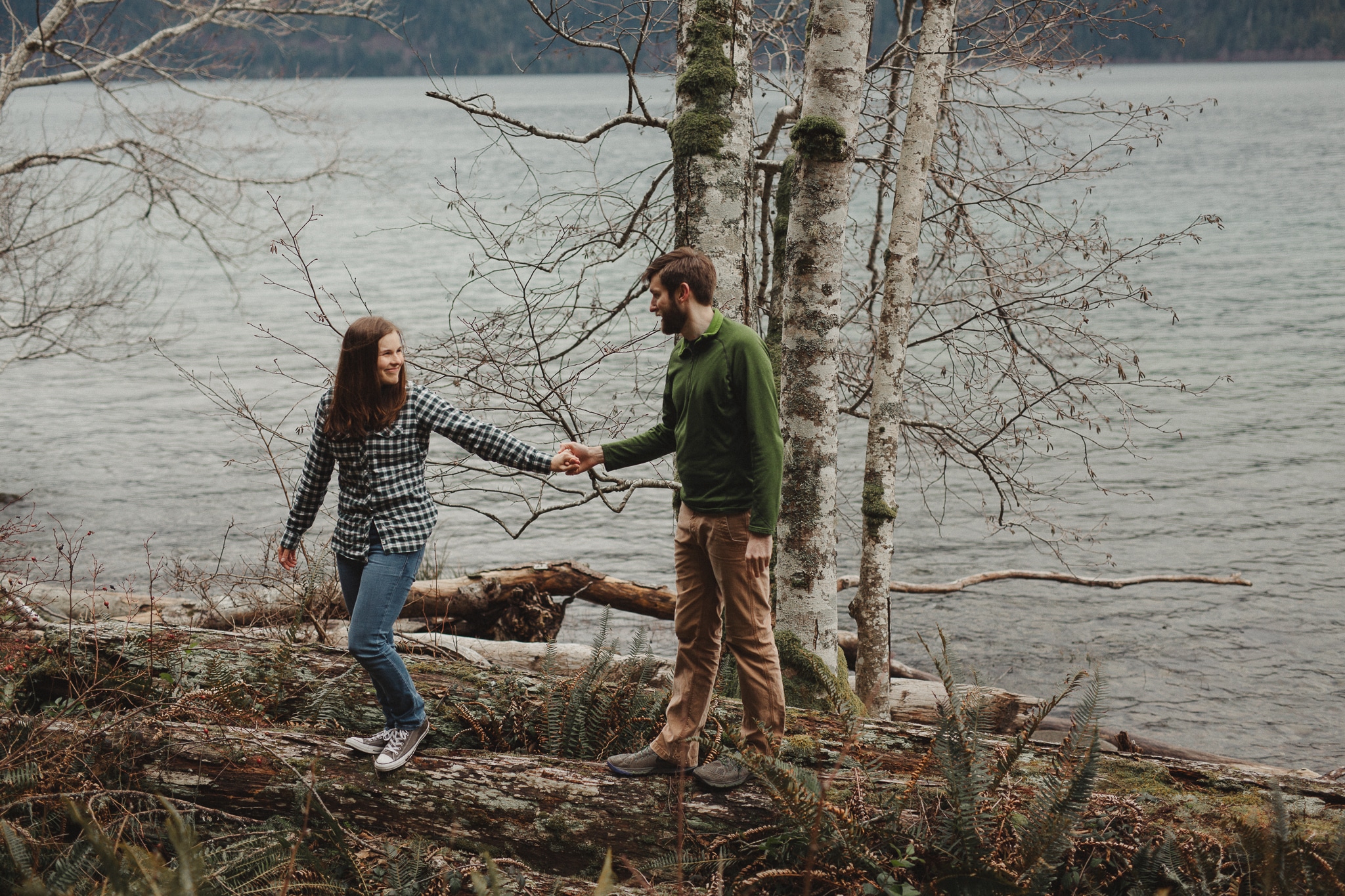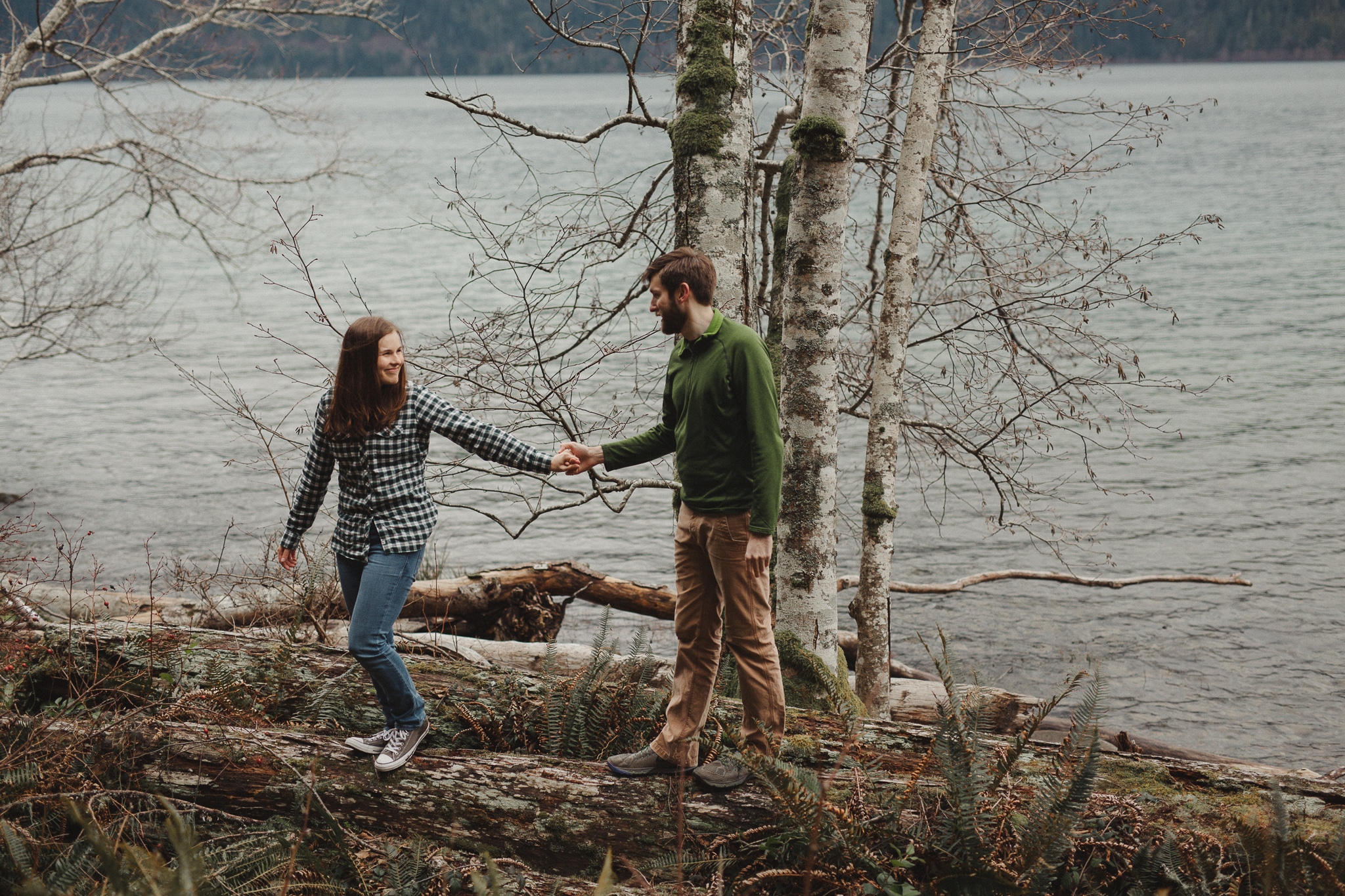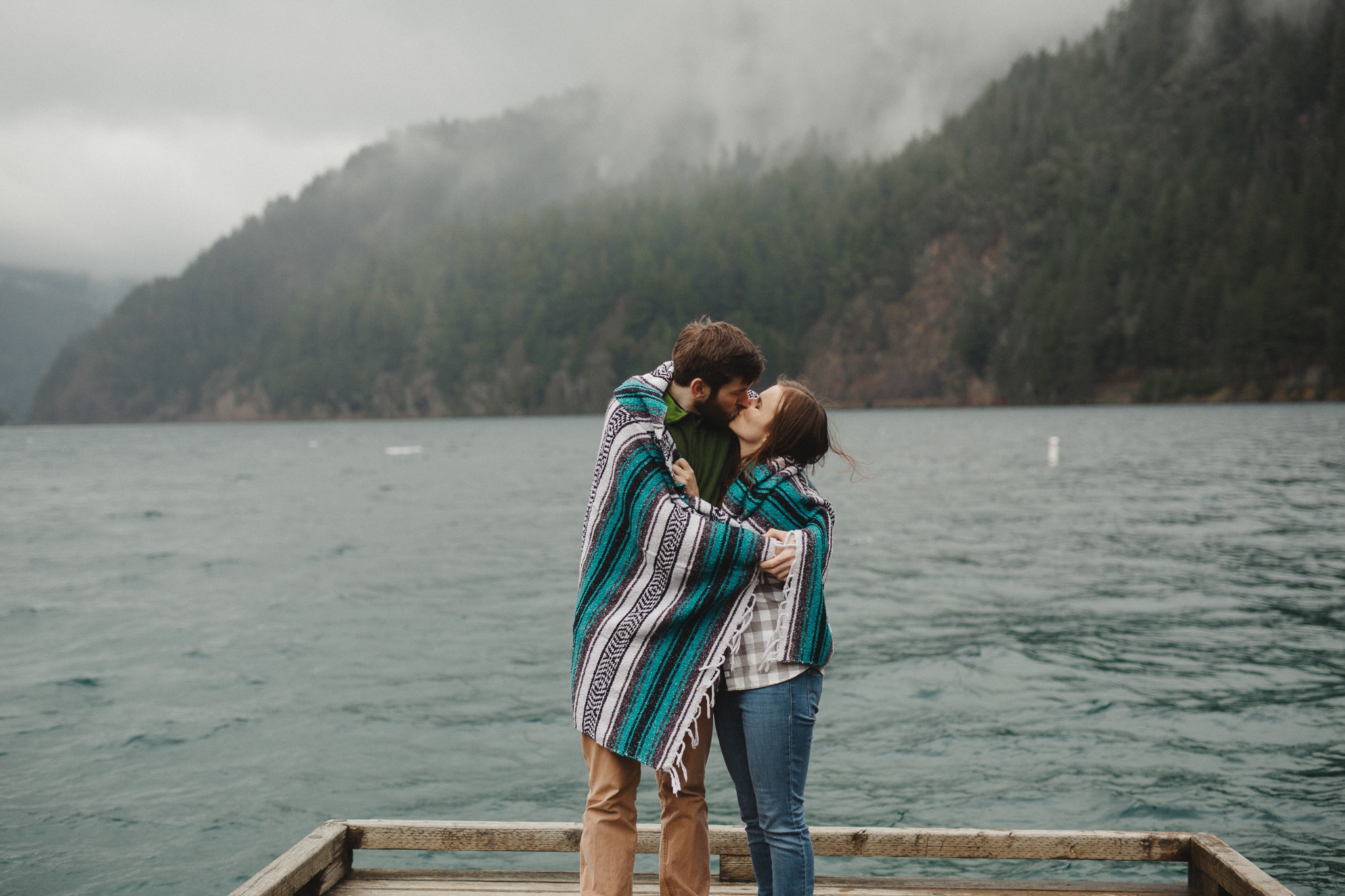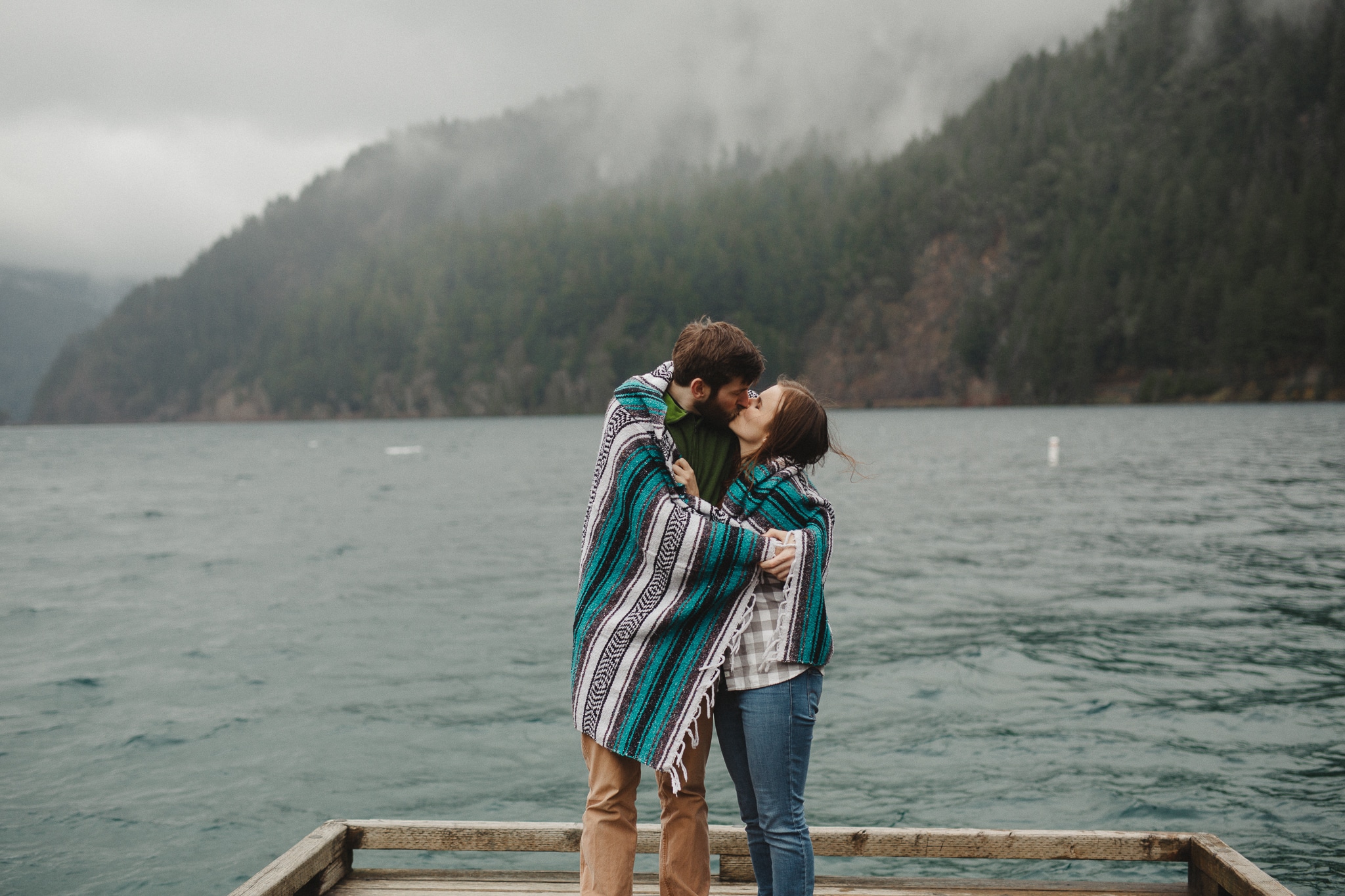 Probably my favorite shot of the day. Even though it was 45 degrees outside and a bit cold, you can completely feel the warmth and love that these two have for each other.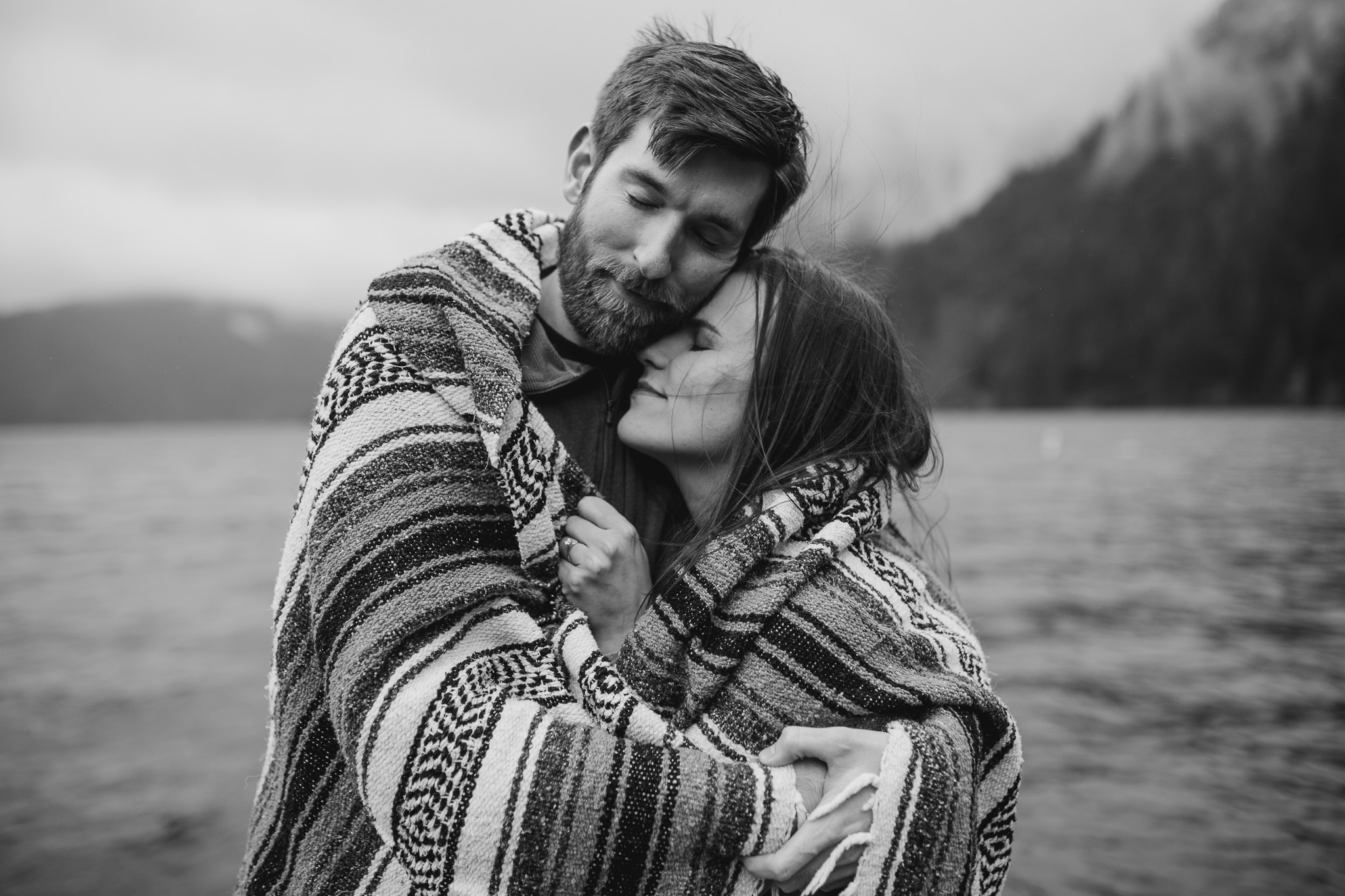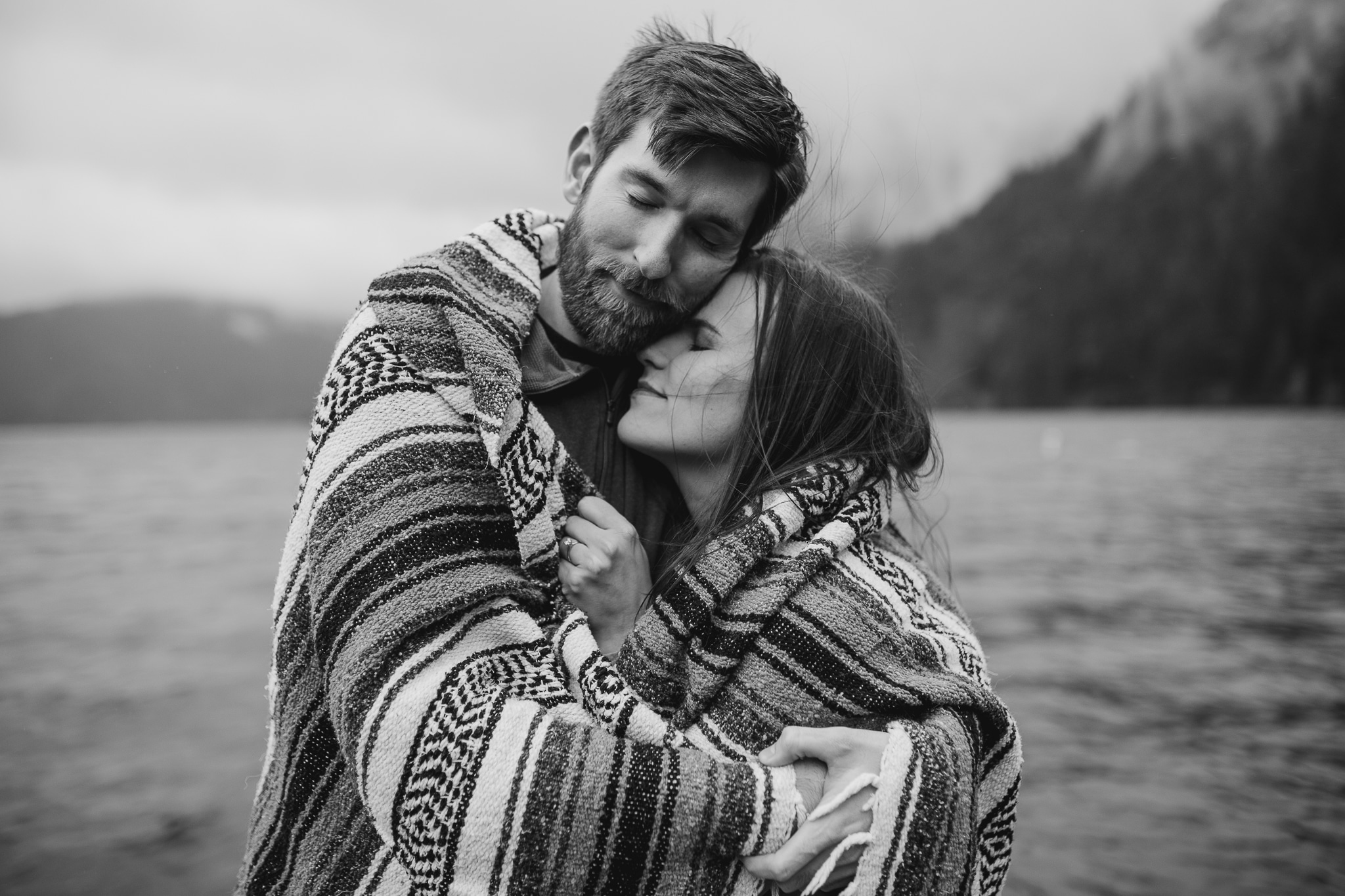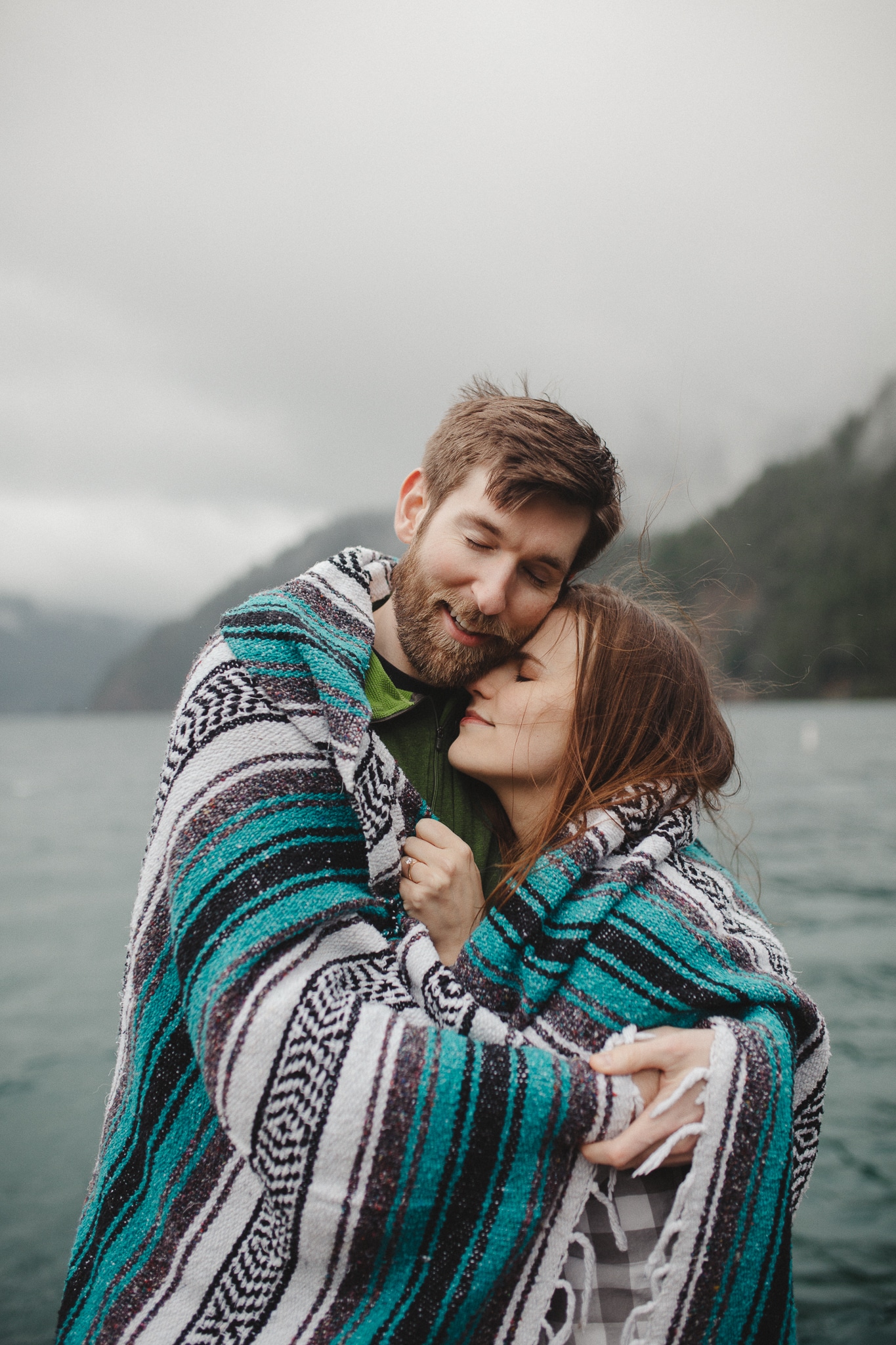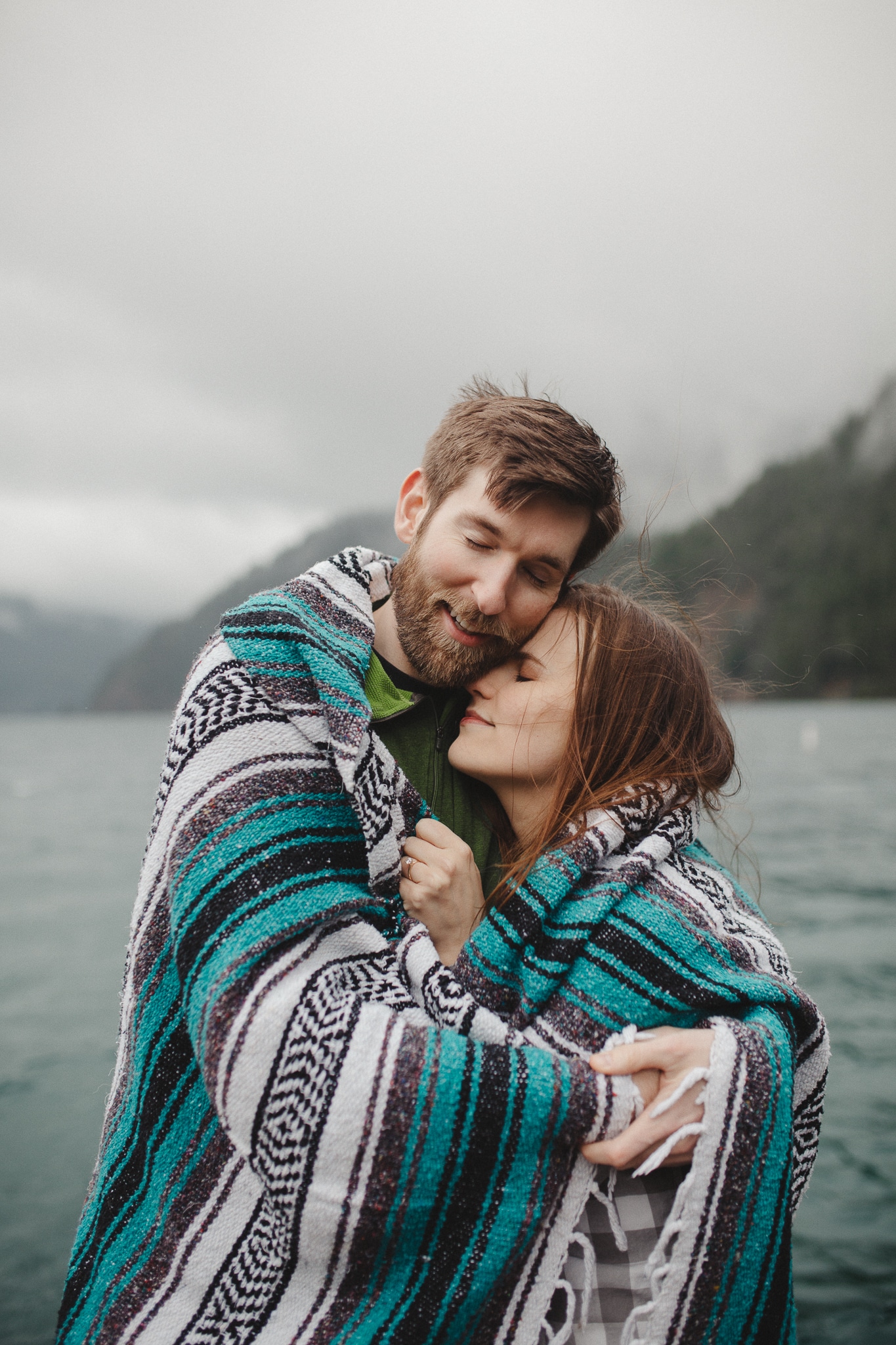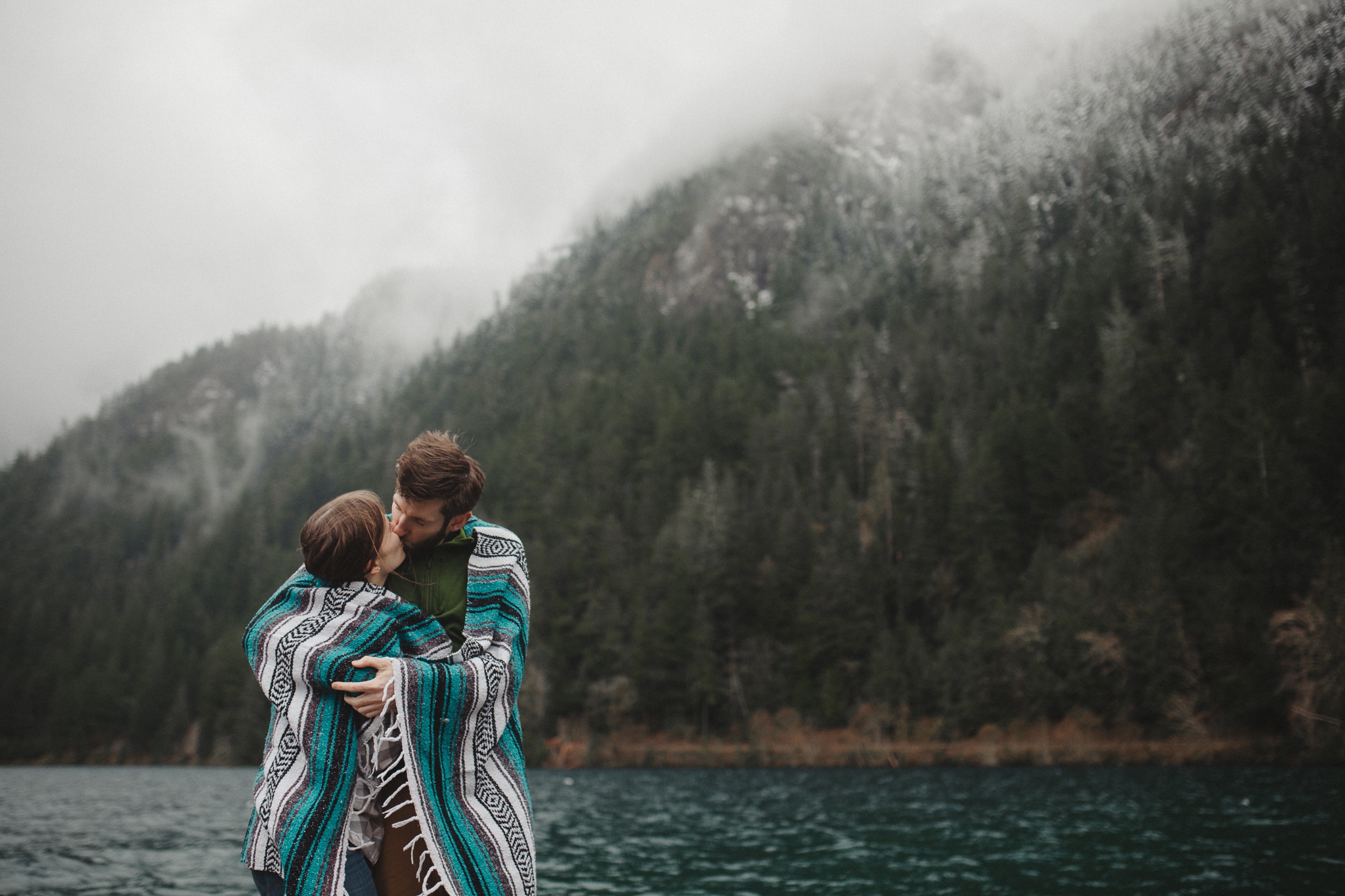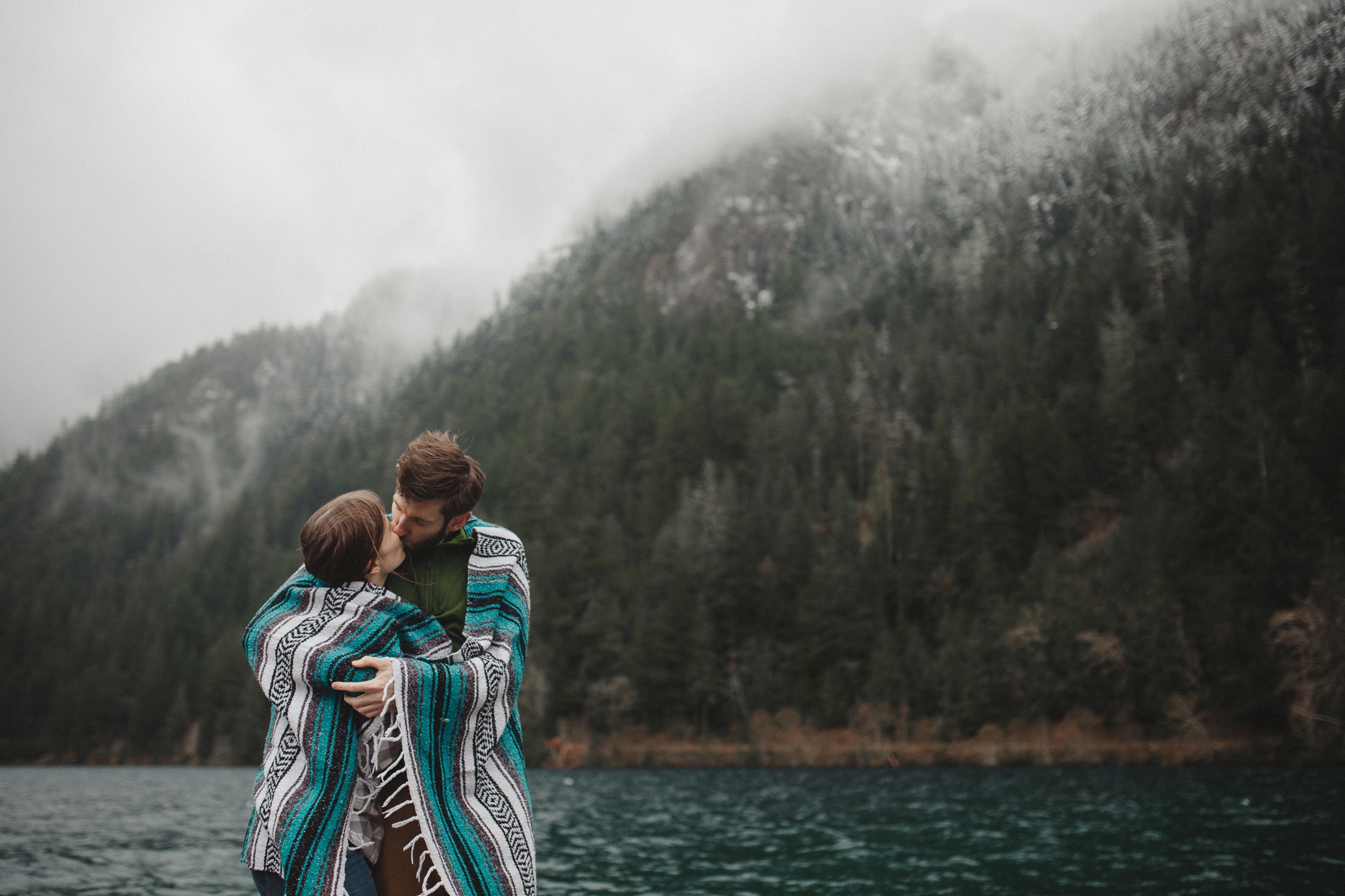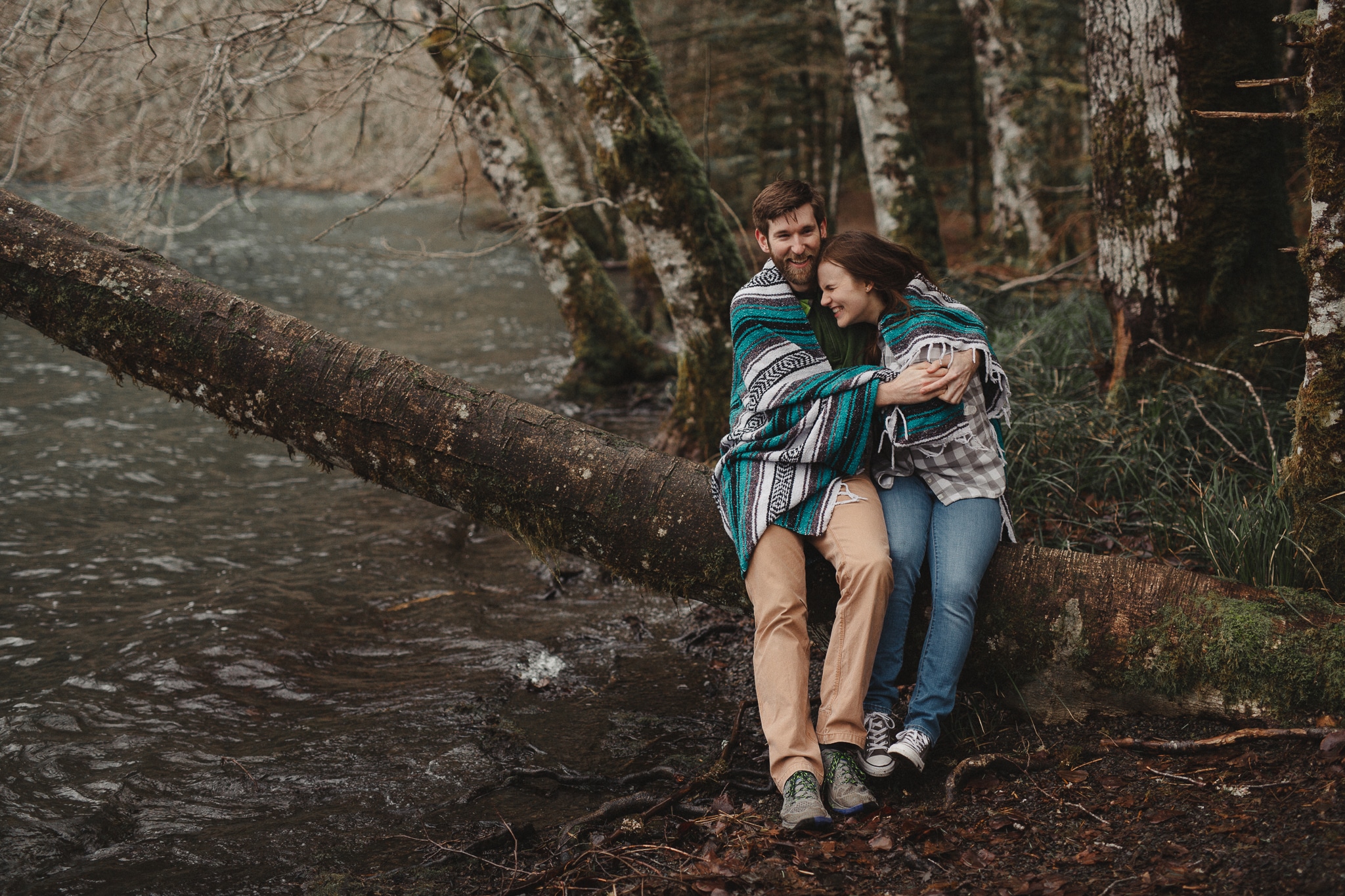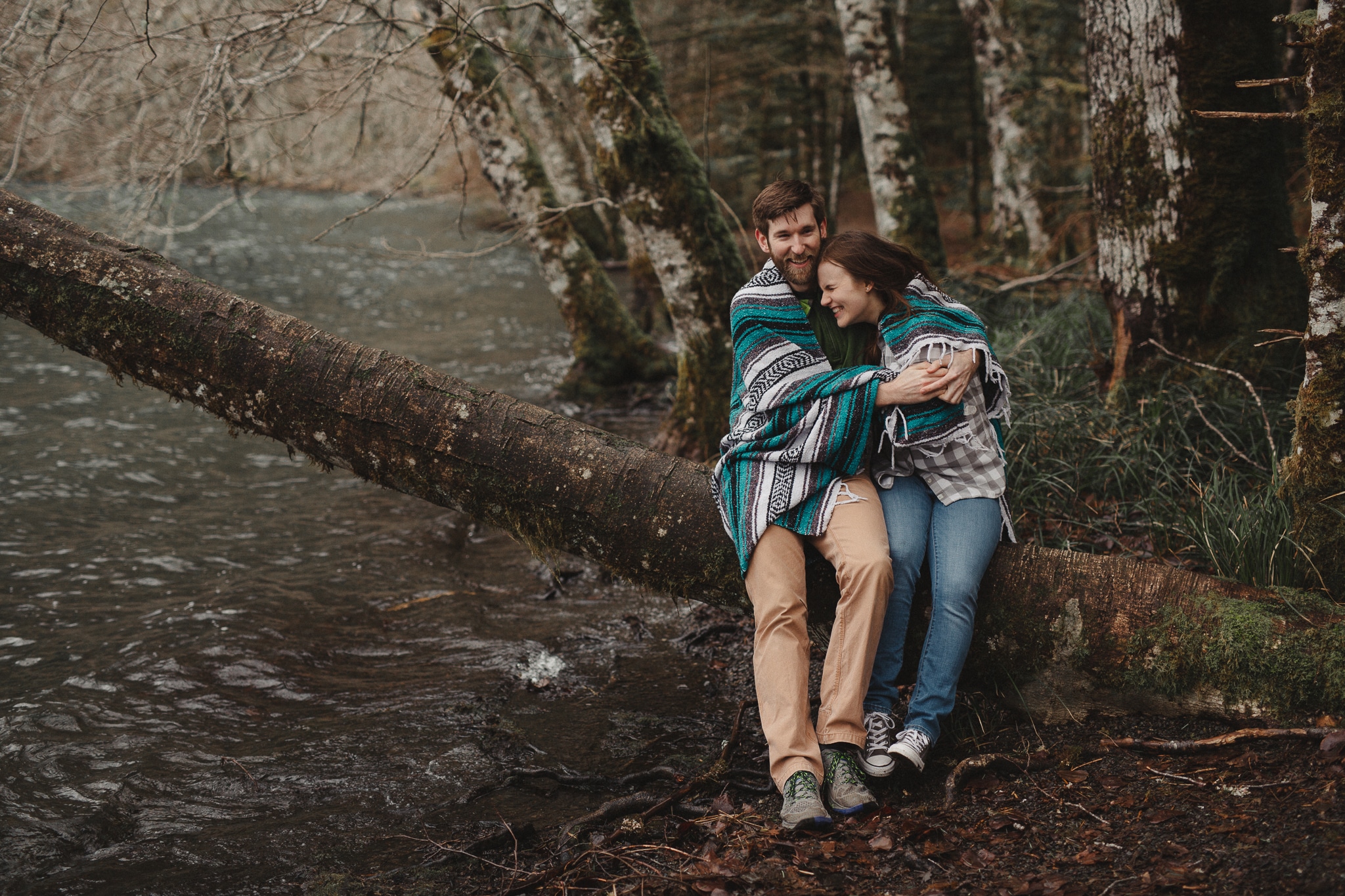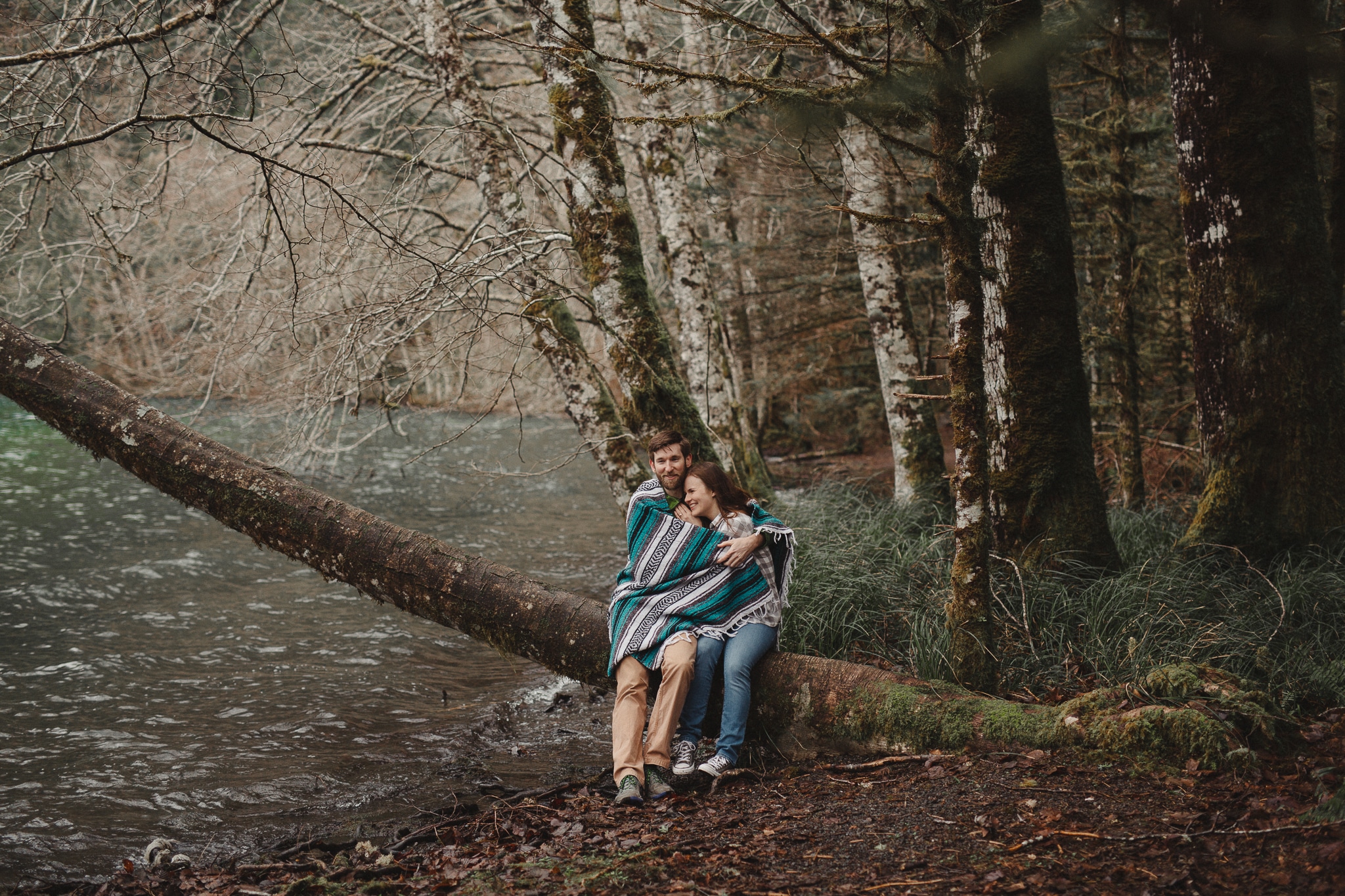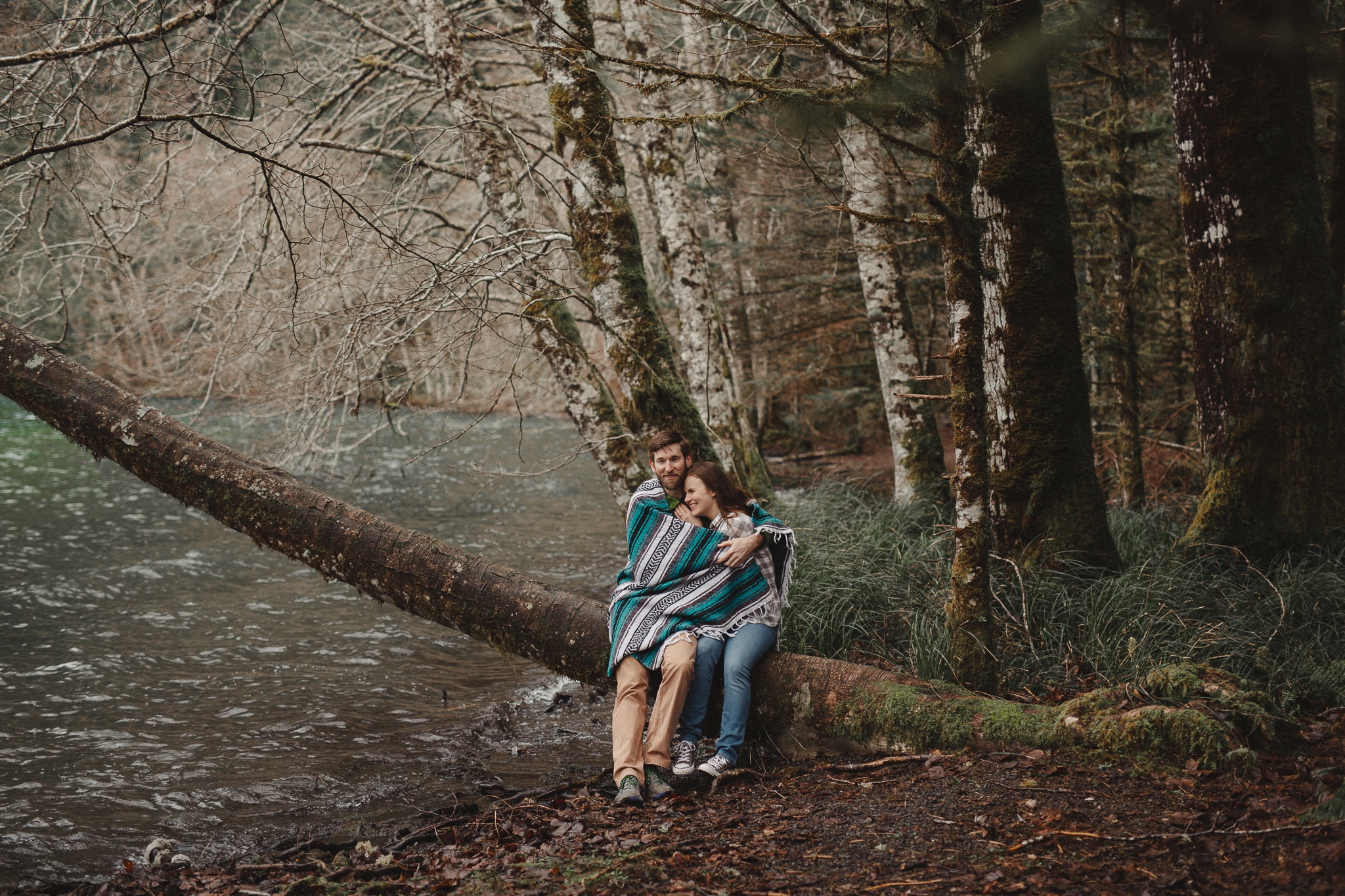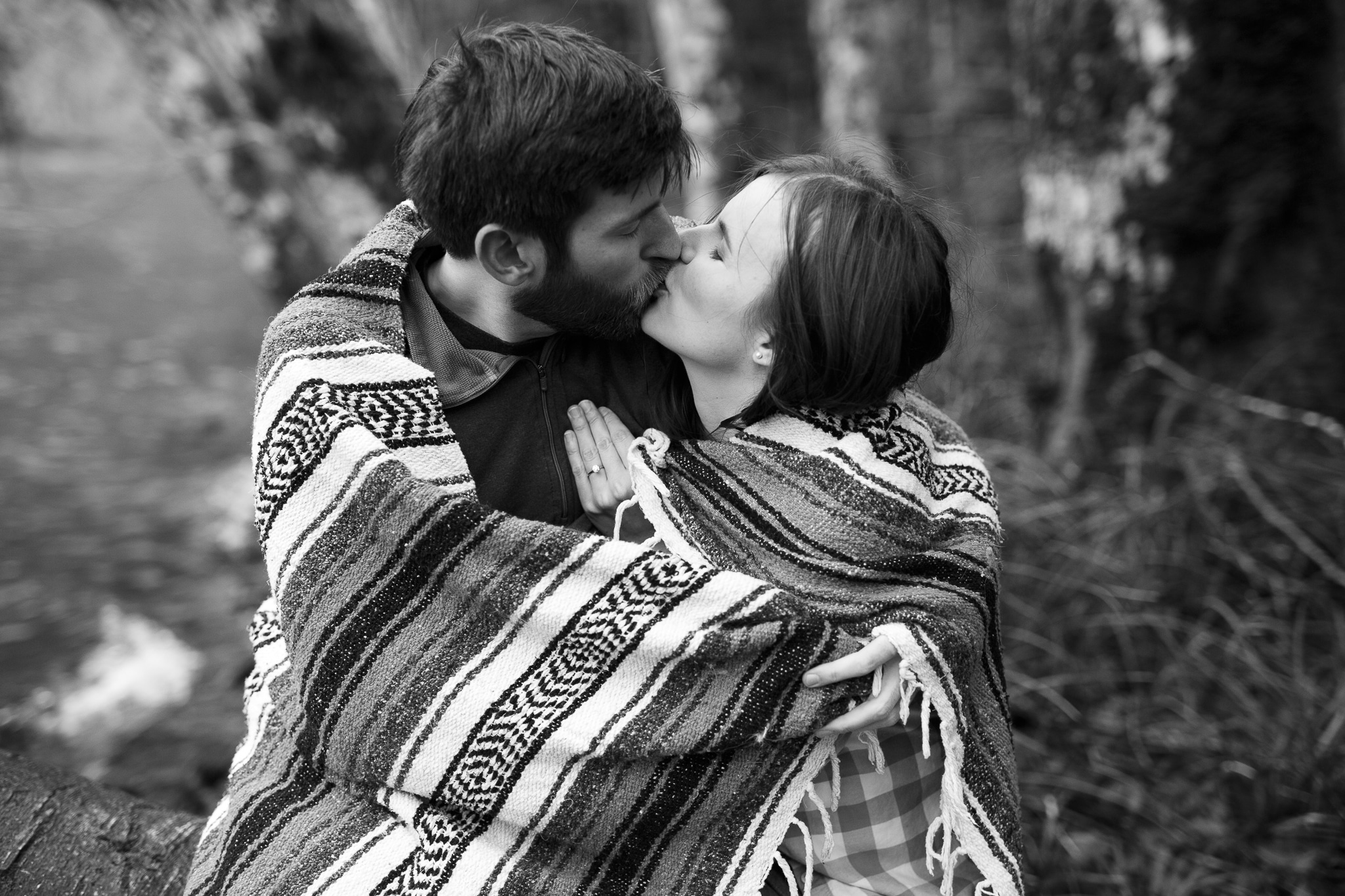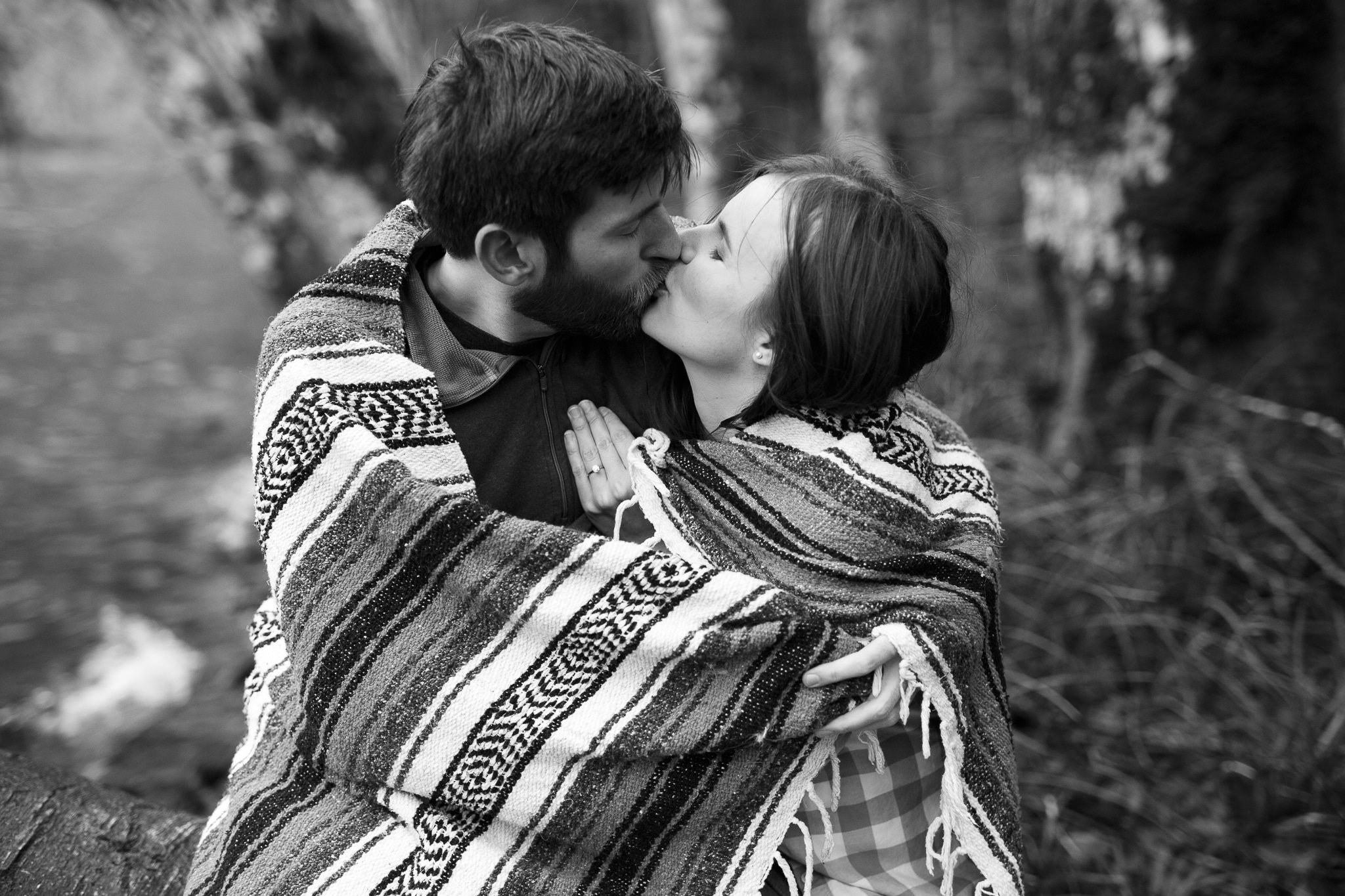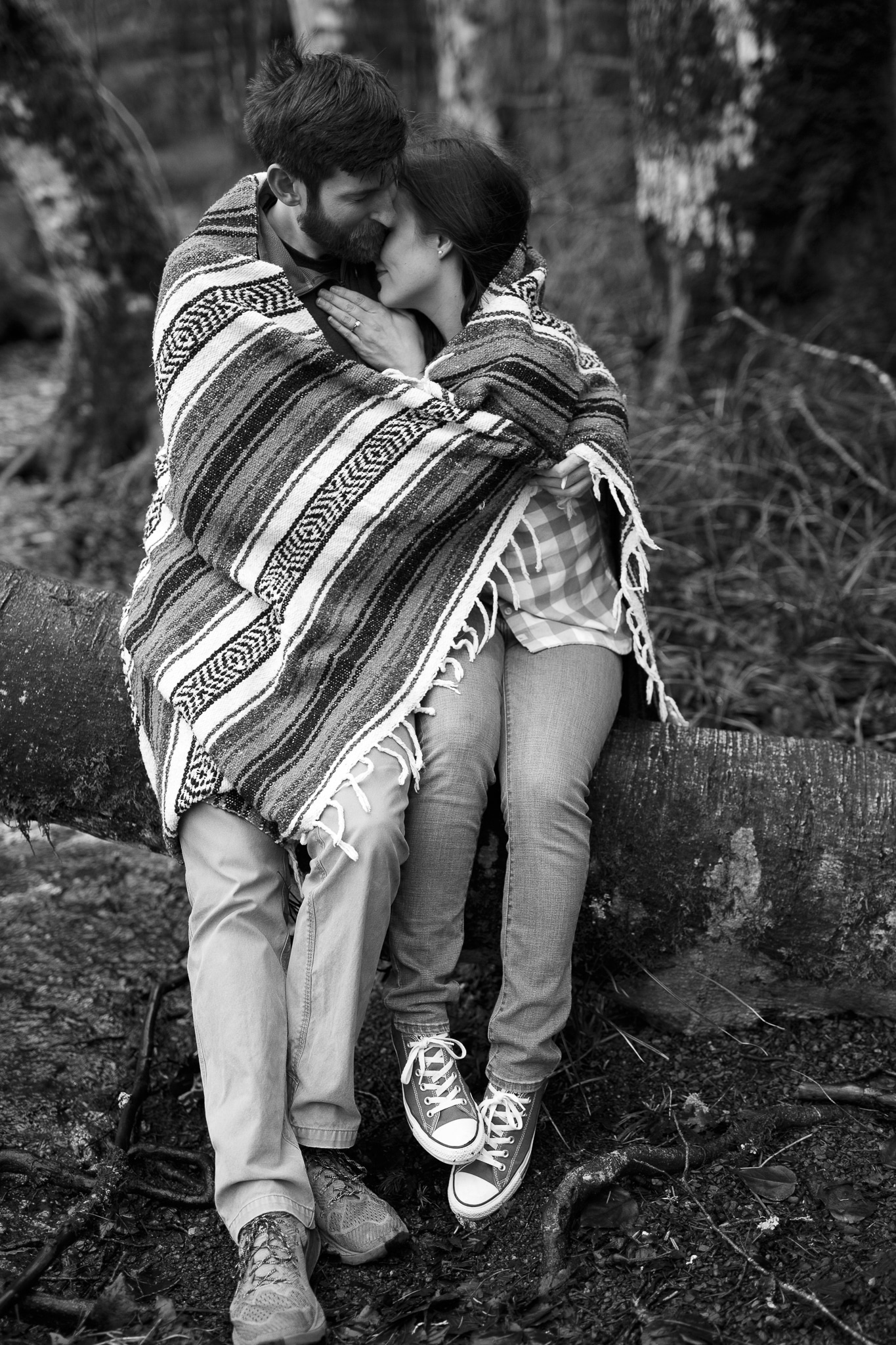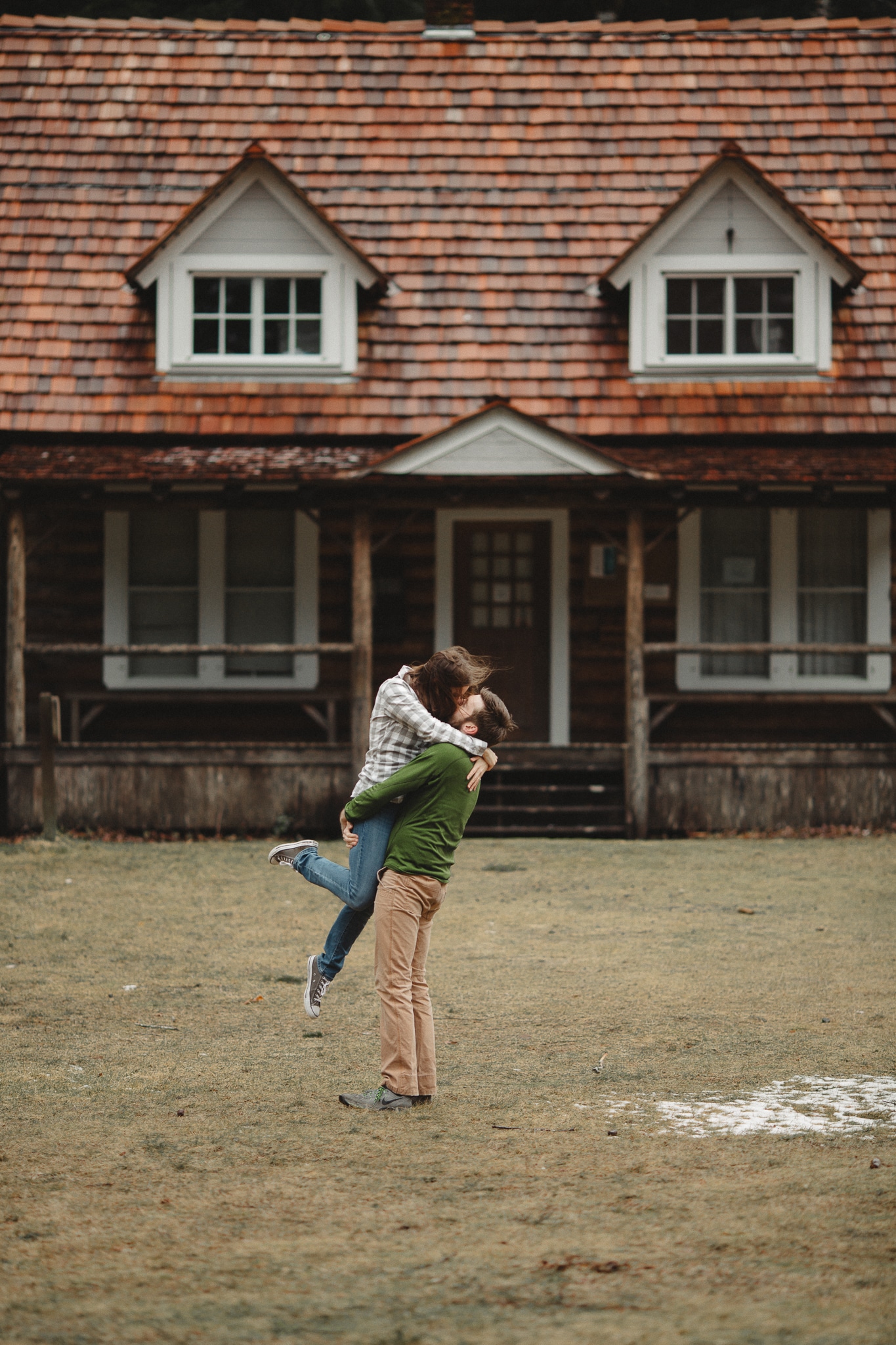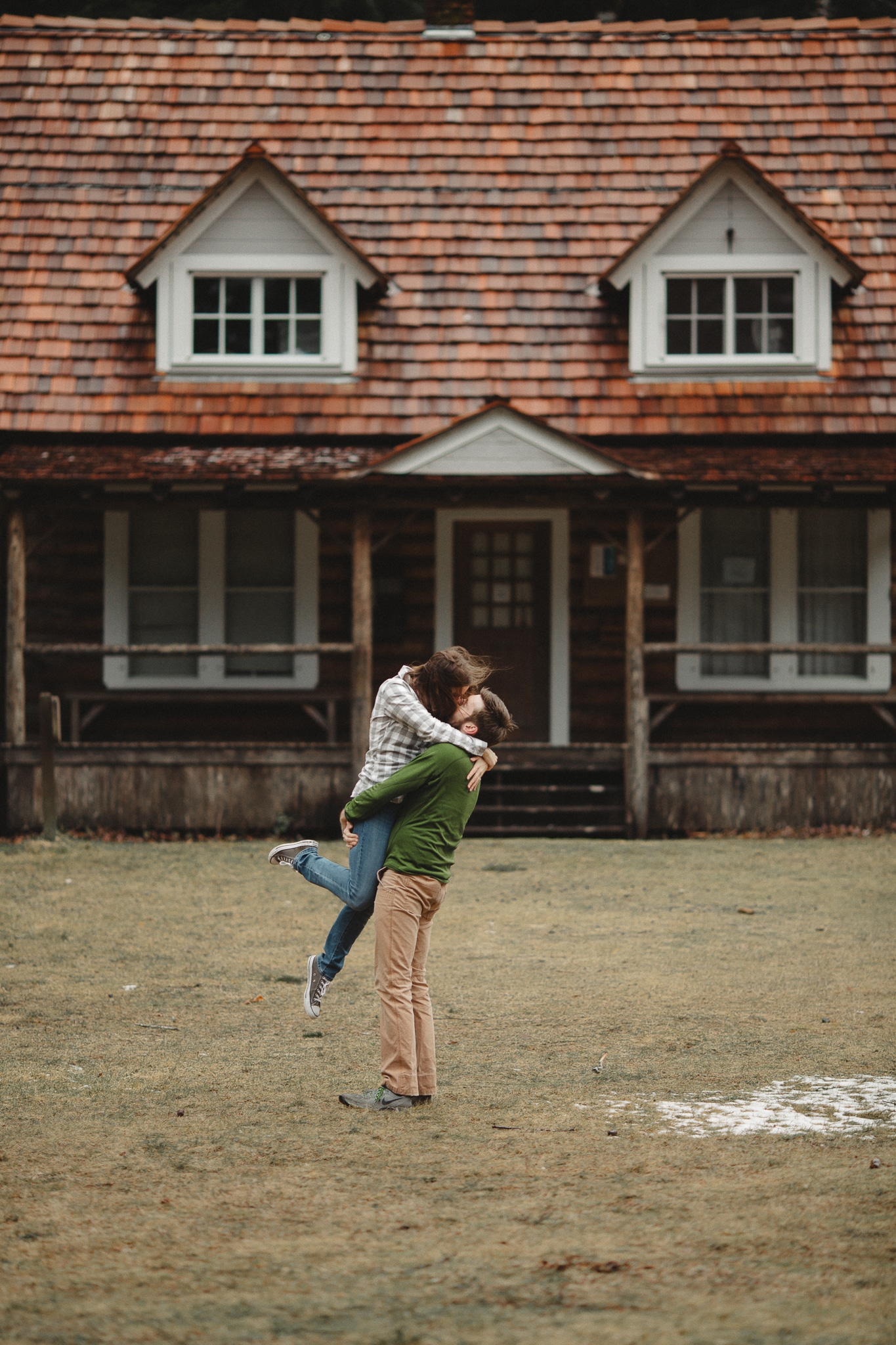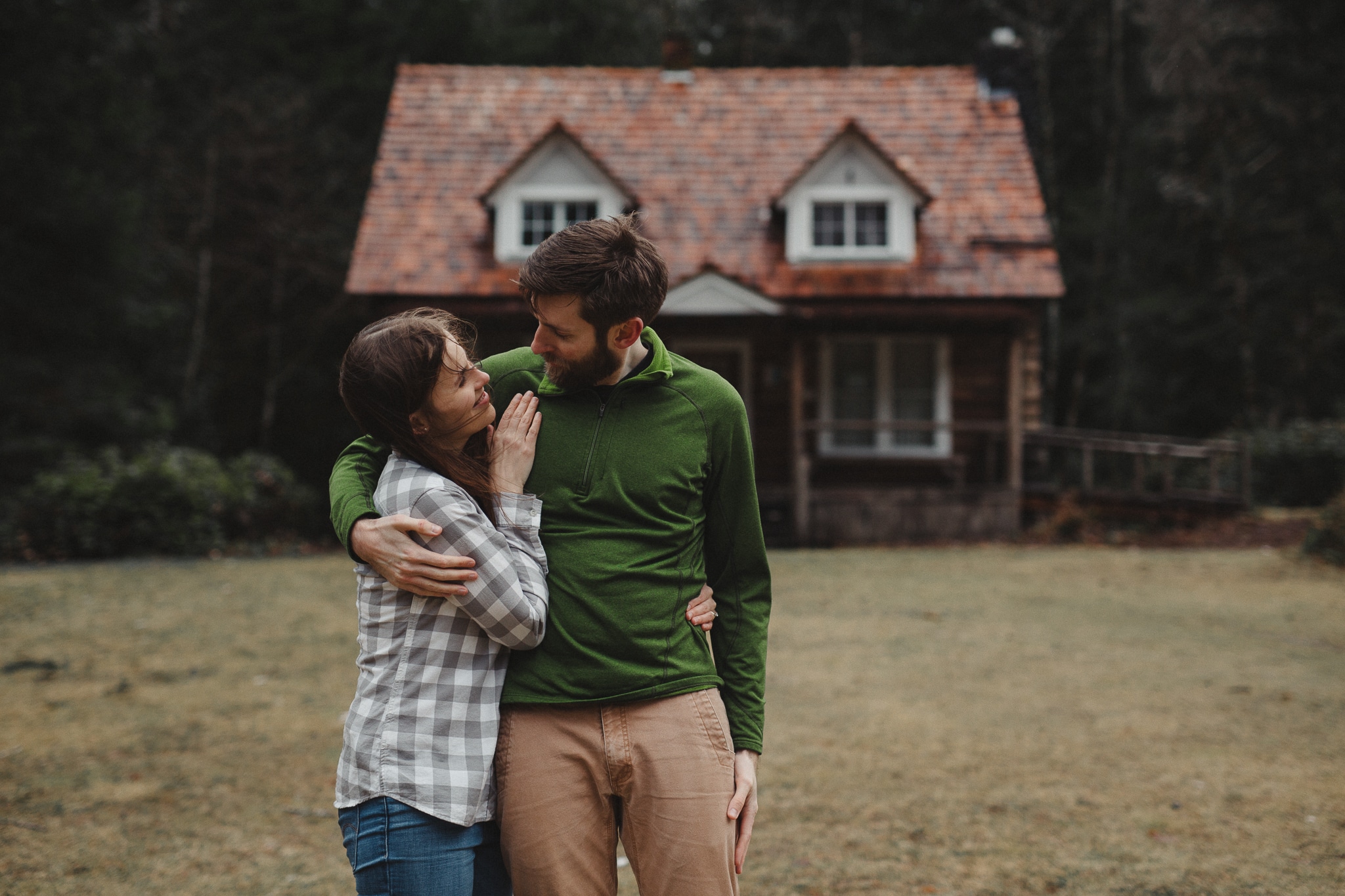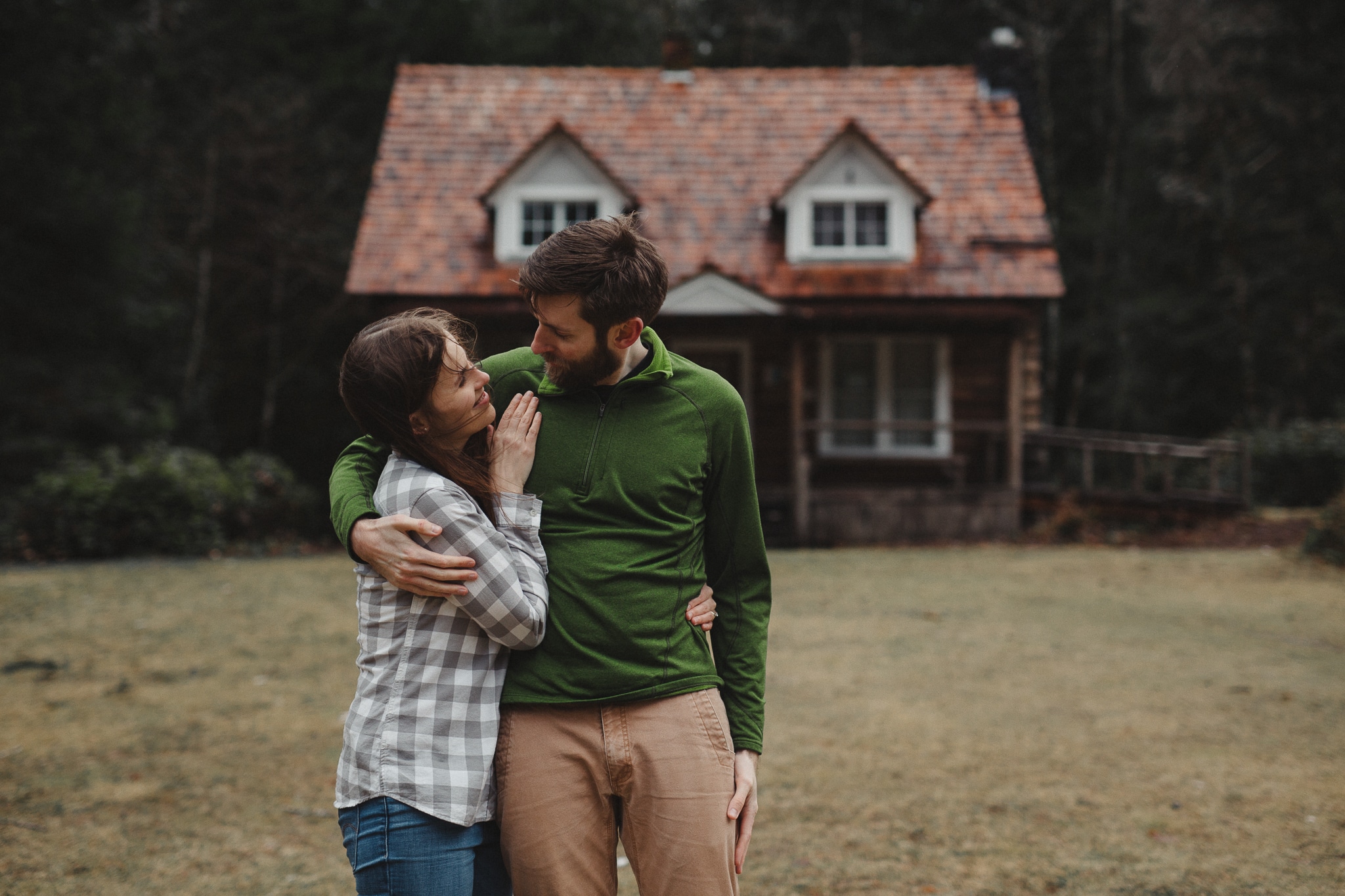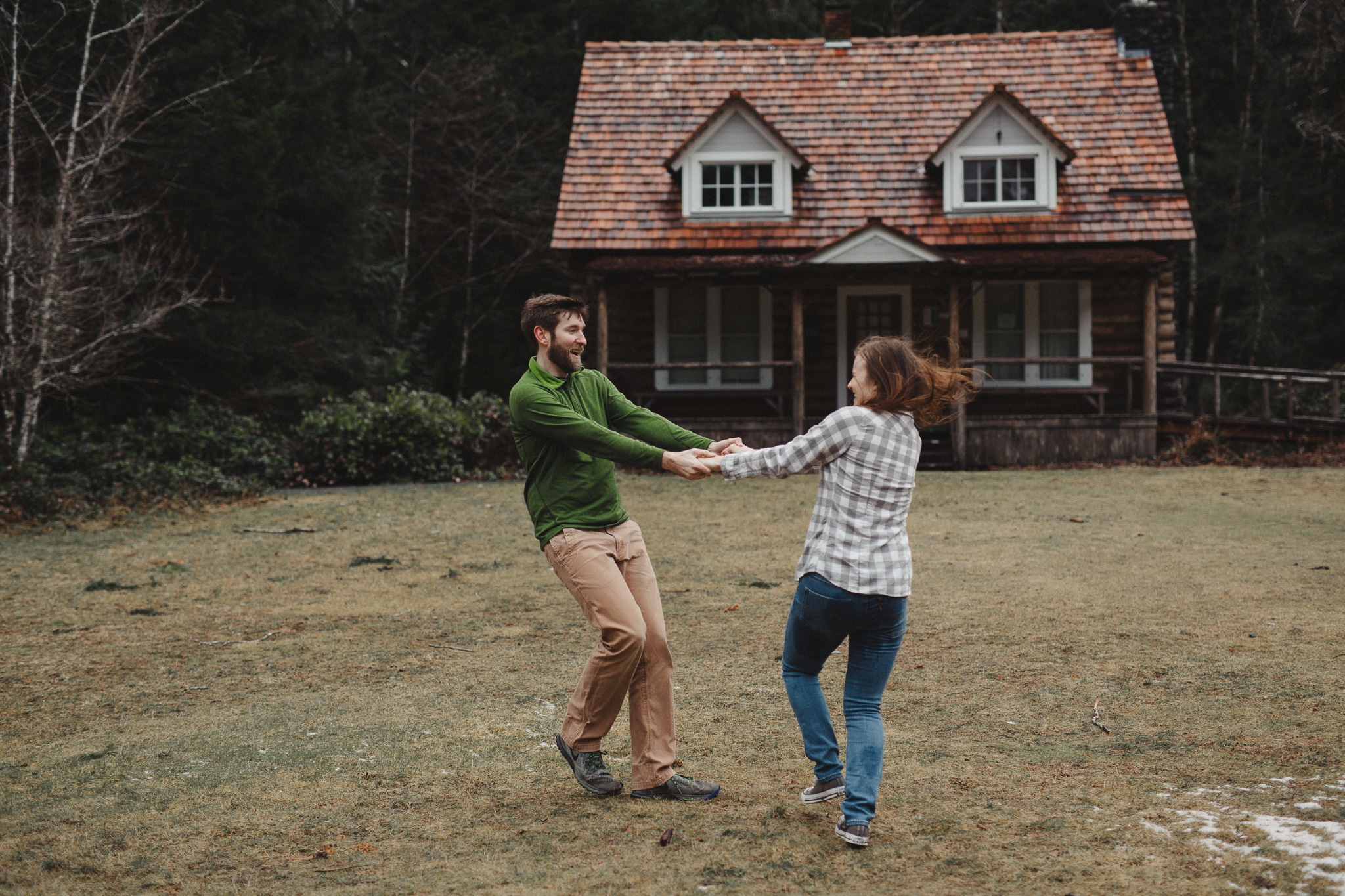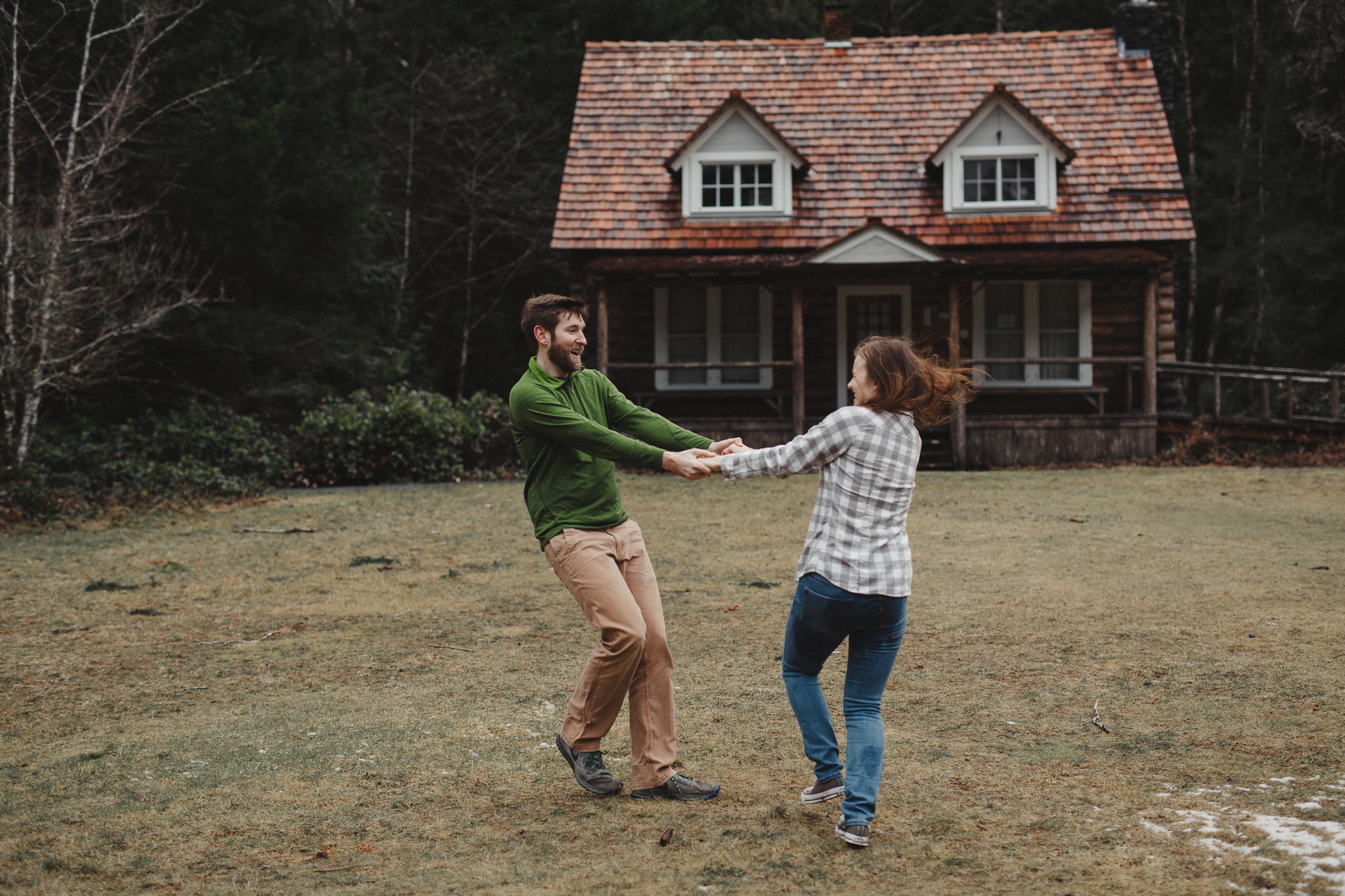 I knew these two were going to be loads of fun so I made sure we had some seriously fun moments. Where is it written that engagement sessions need to be all serious with long deep looks into each other's eyes? HAVE SOME FUN!! Let out your personalities and just be present in the moment celebrating the joy of your impending marriage!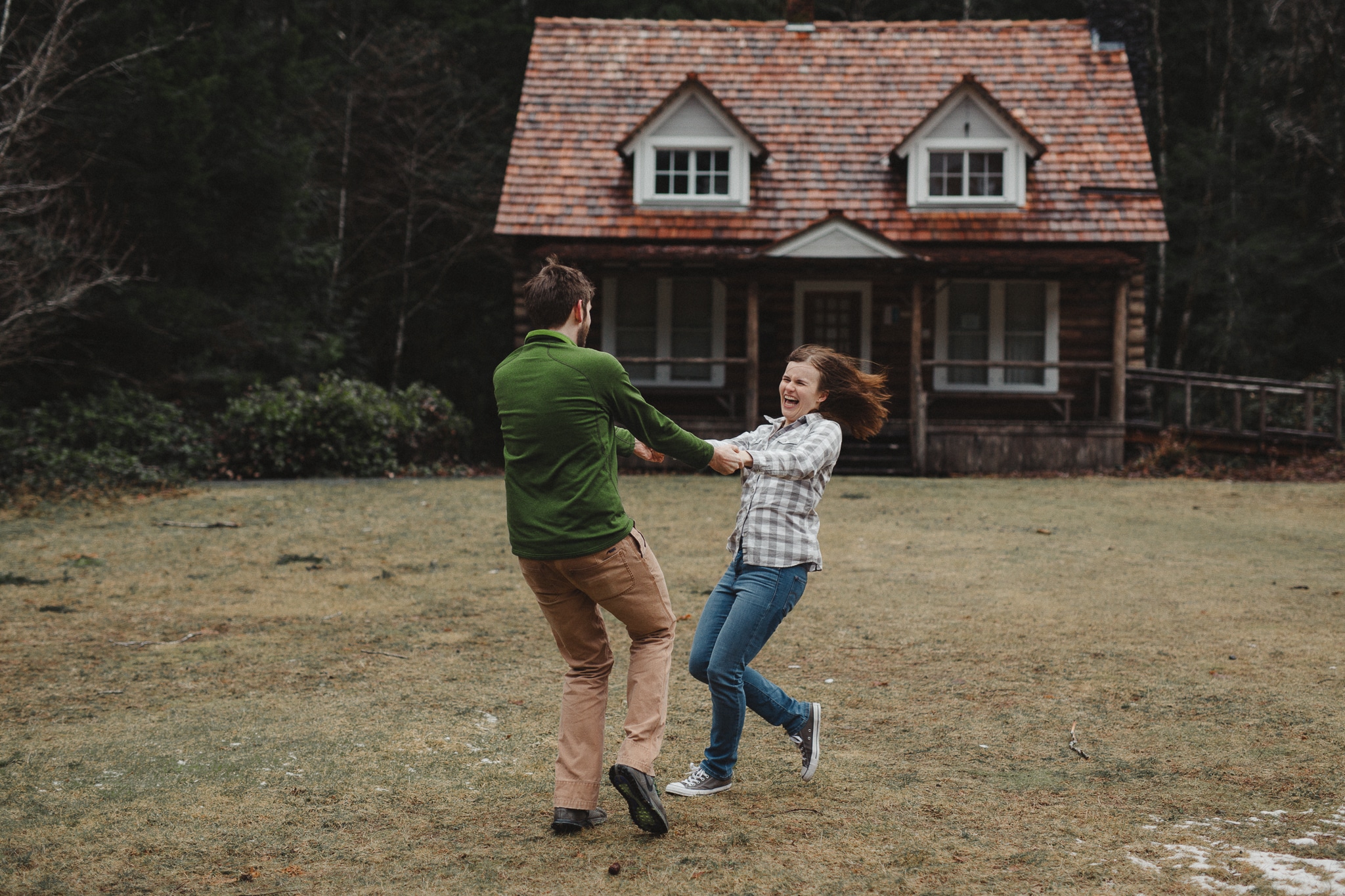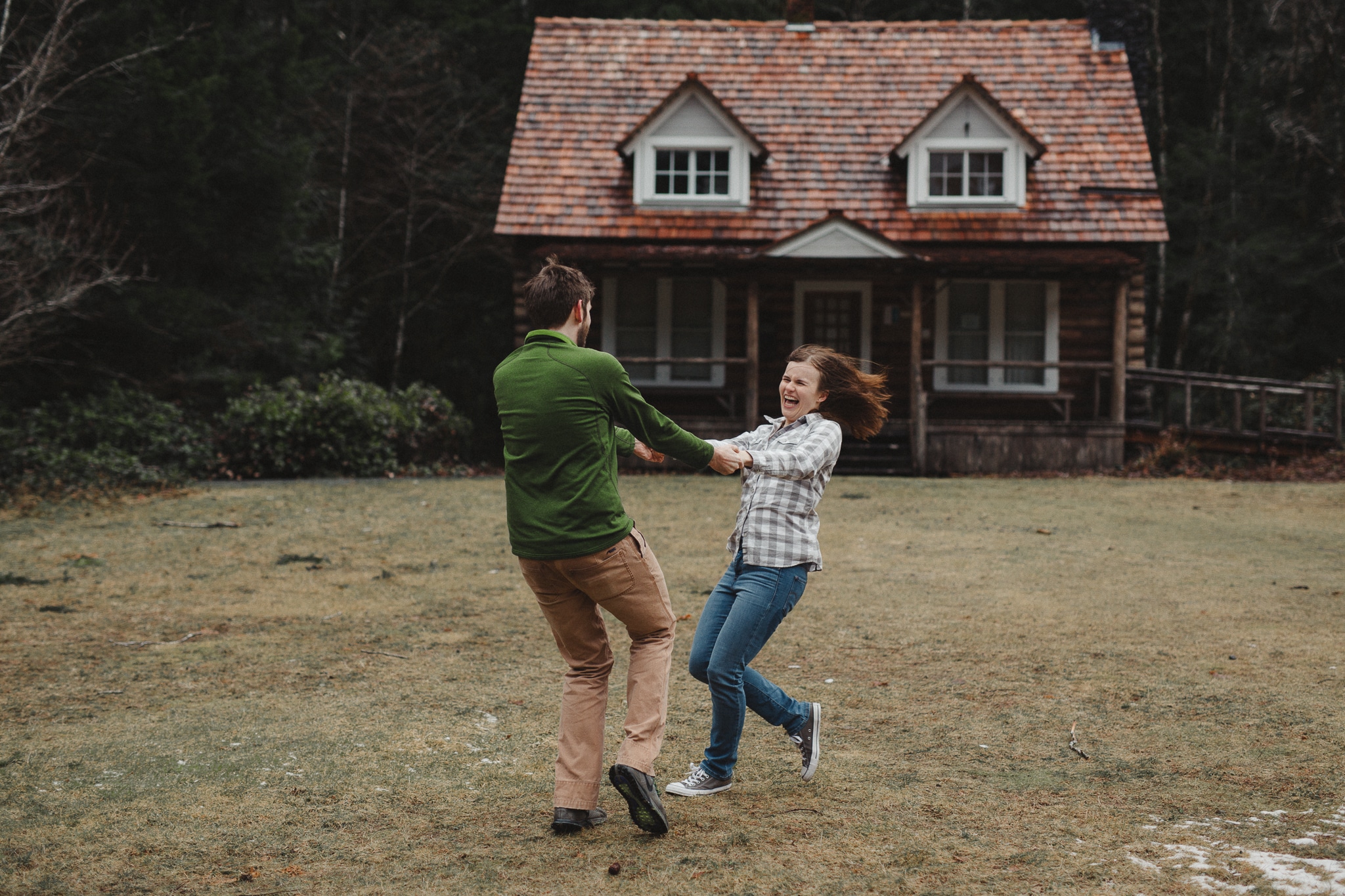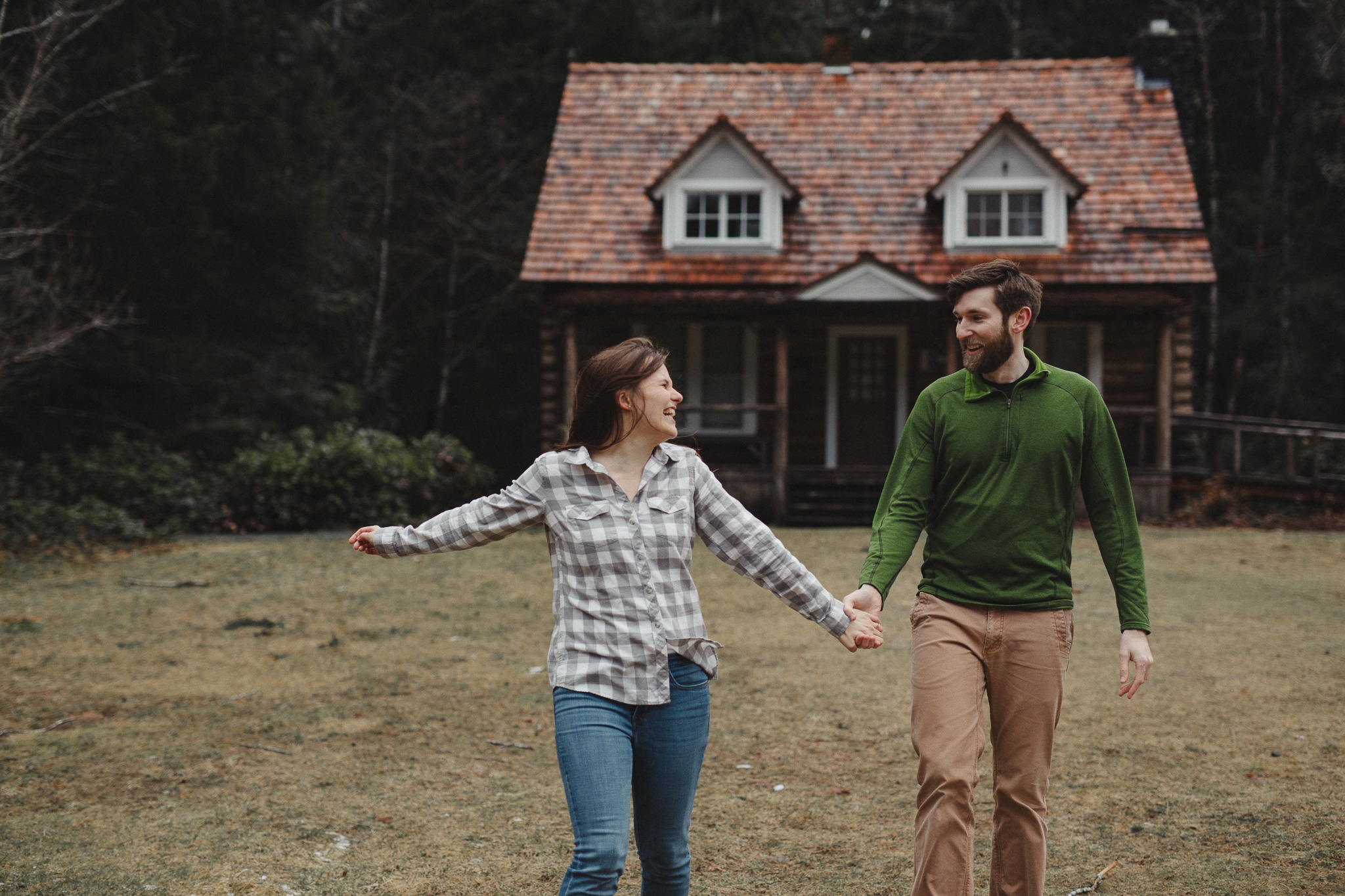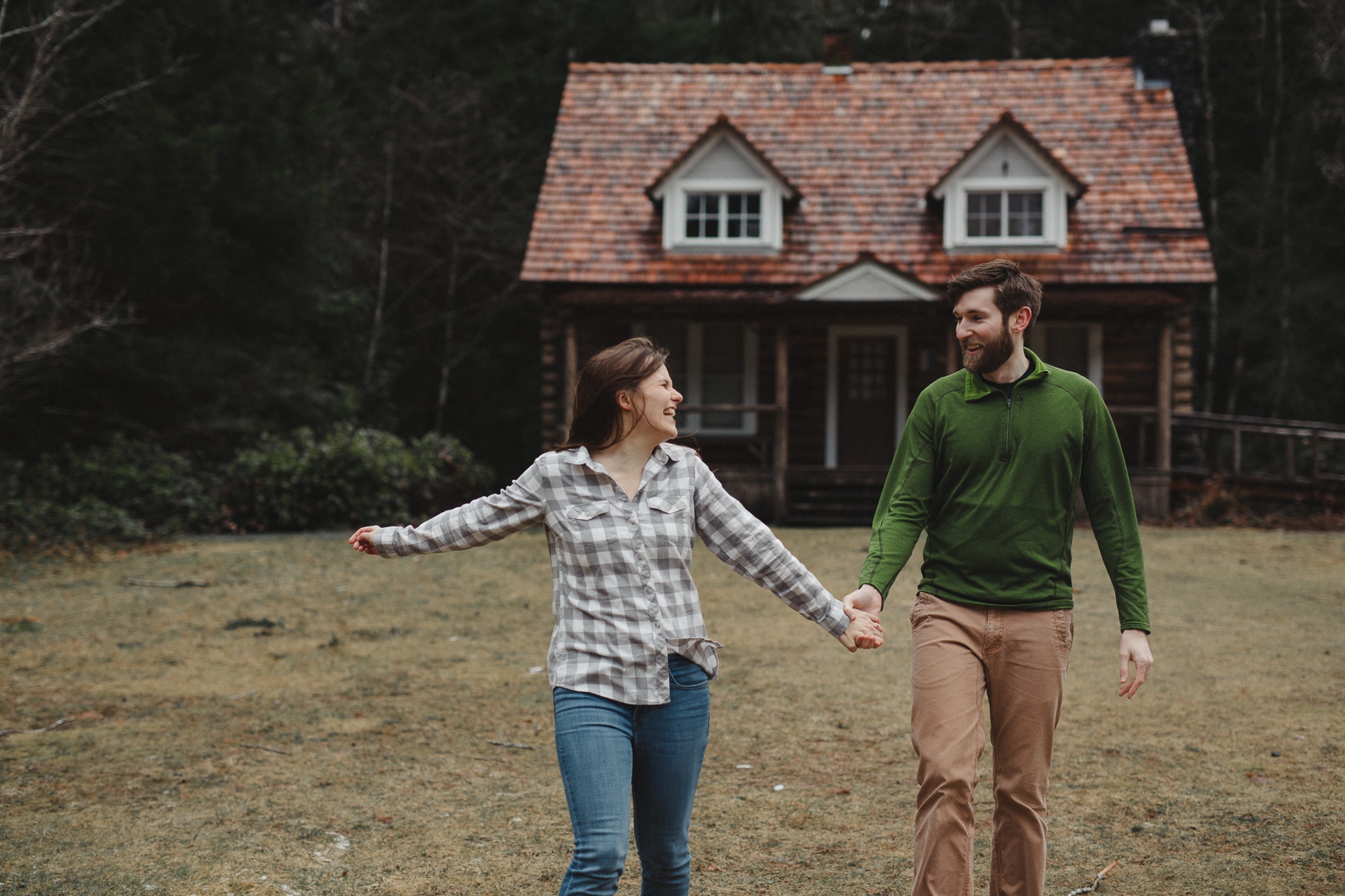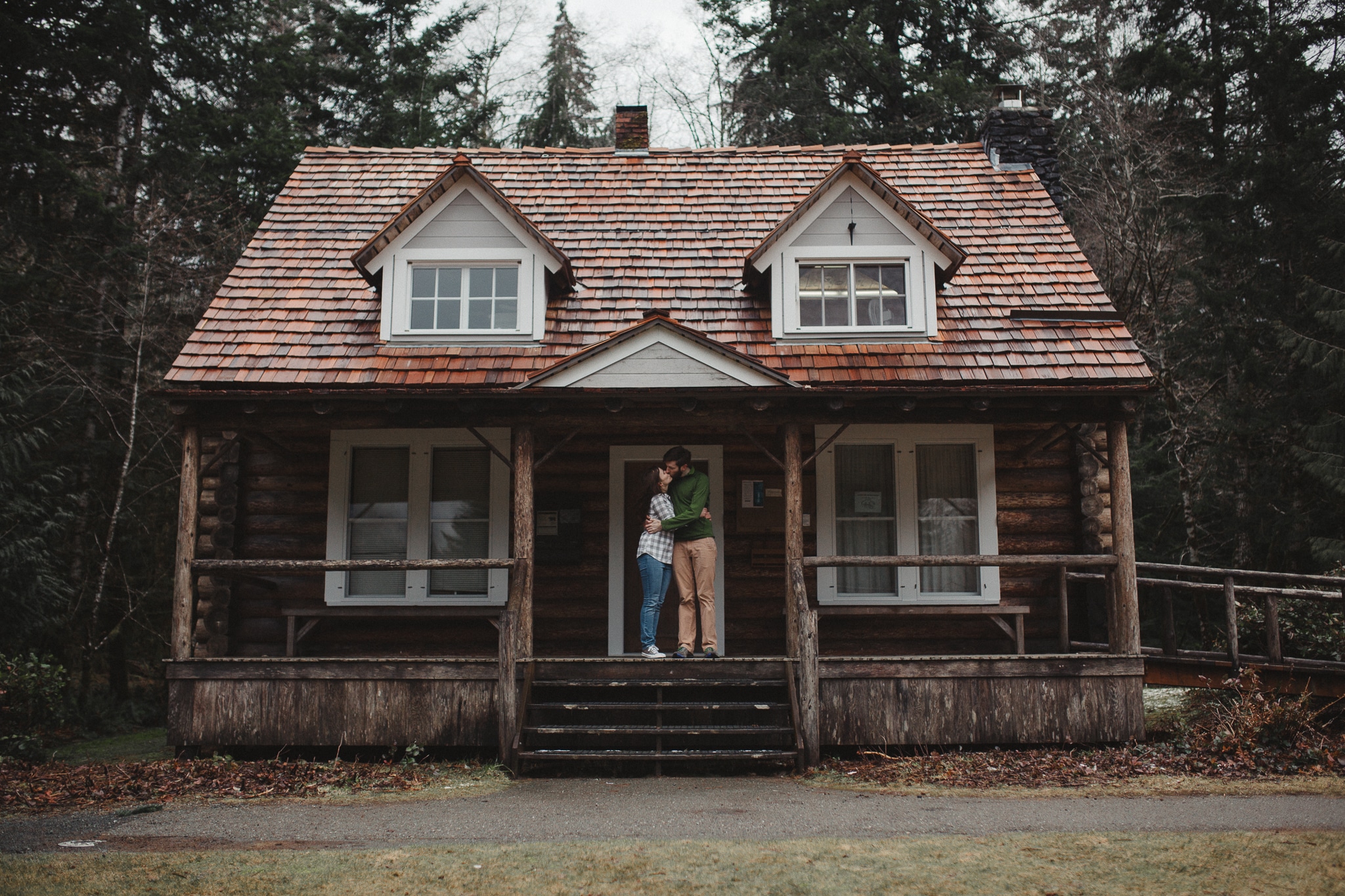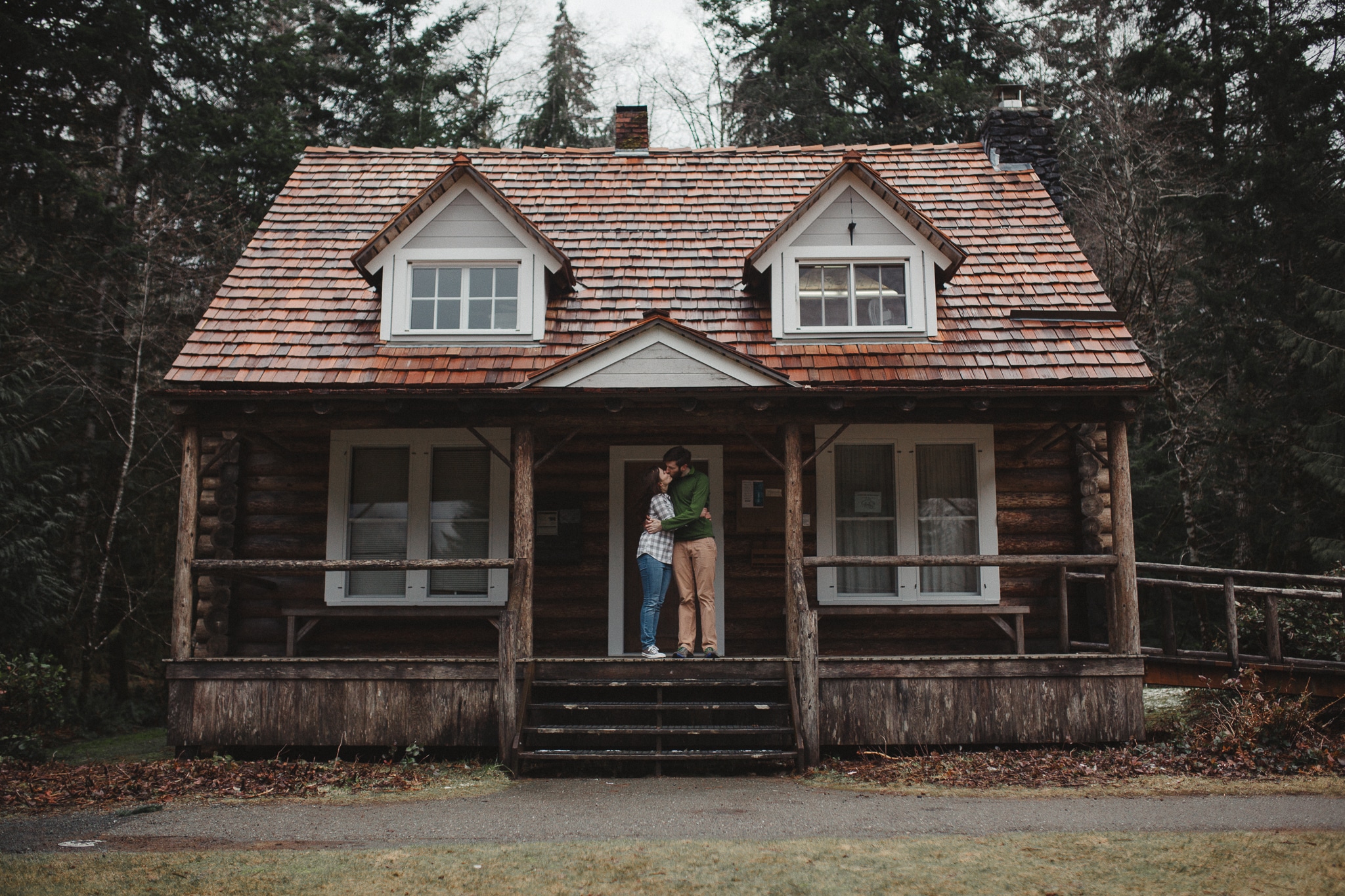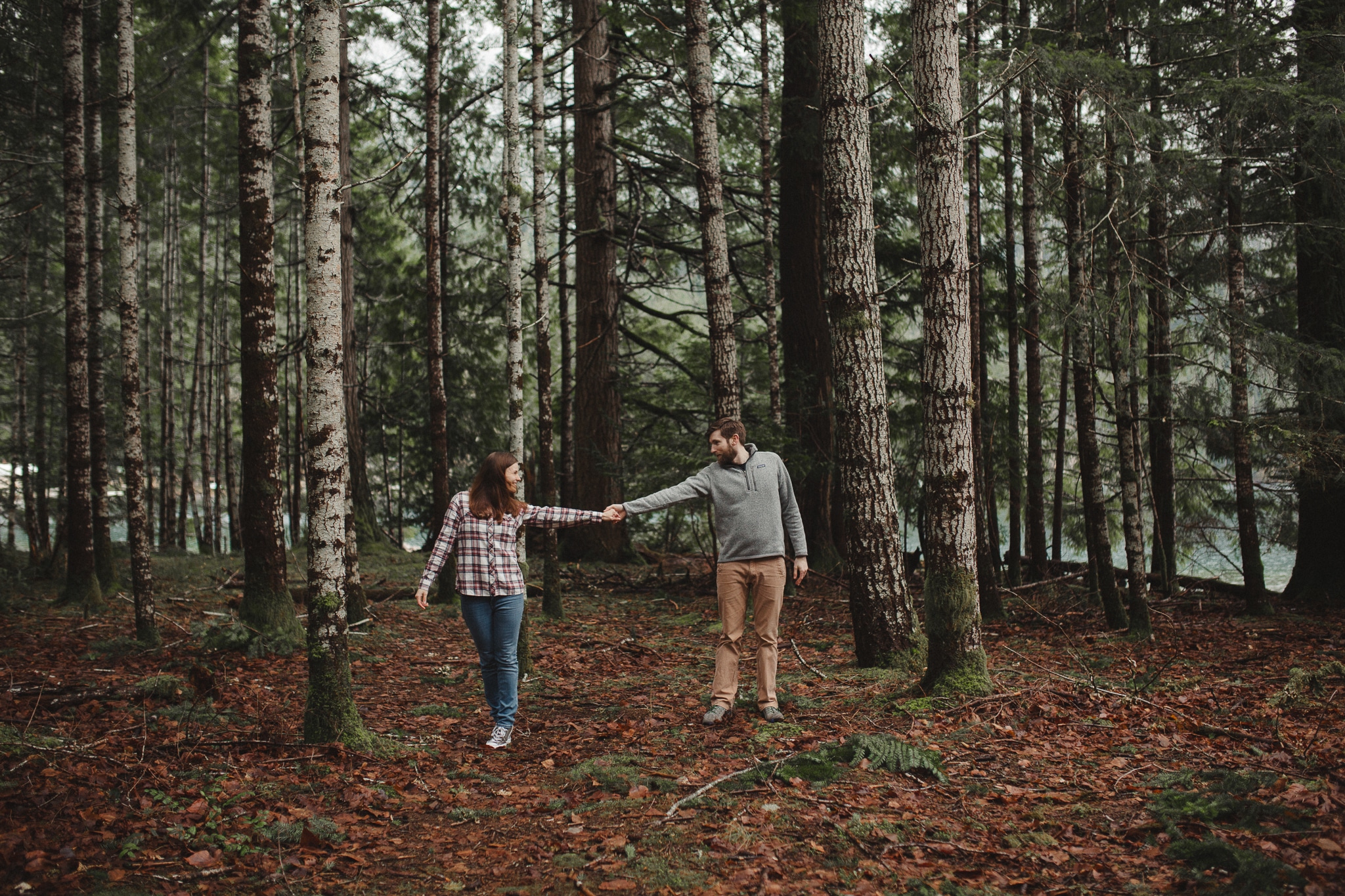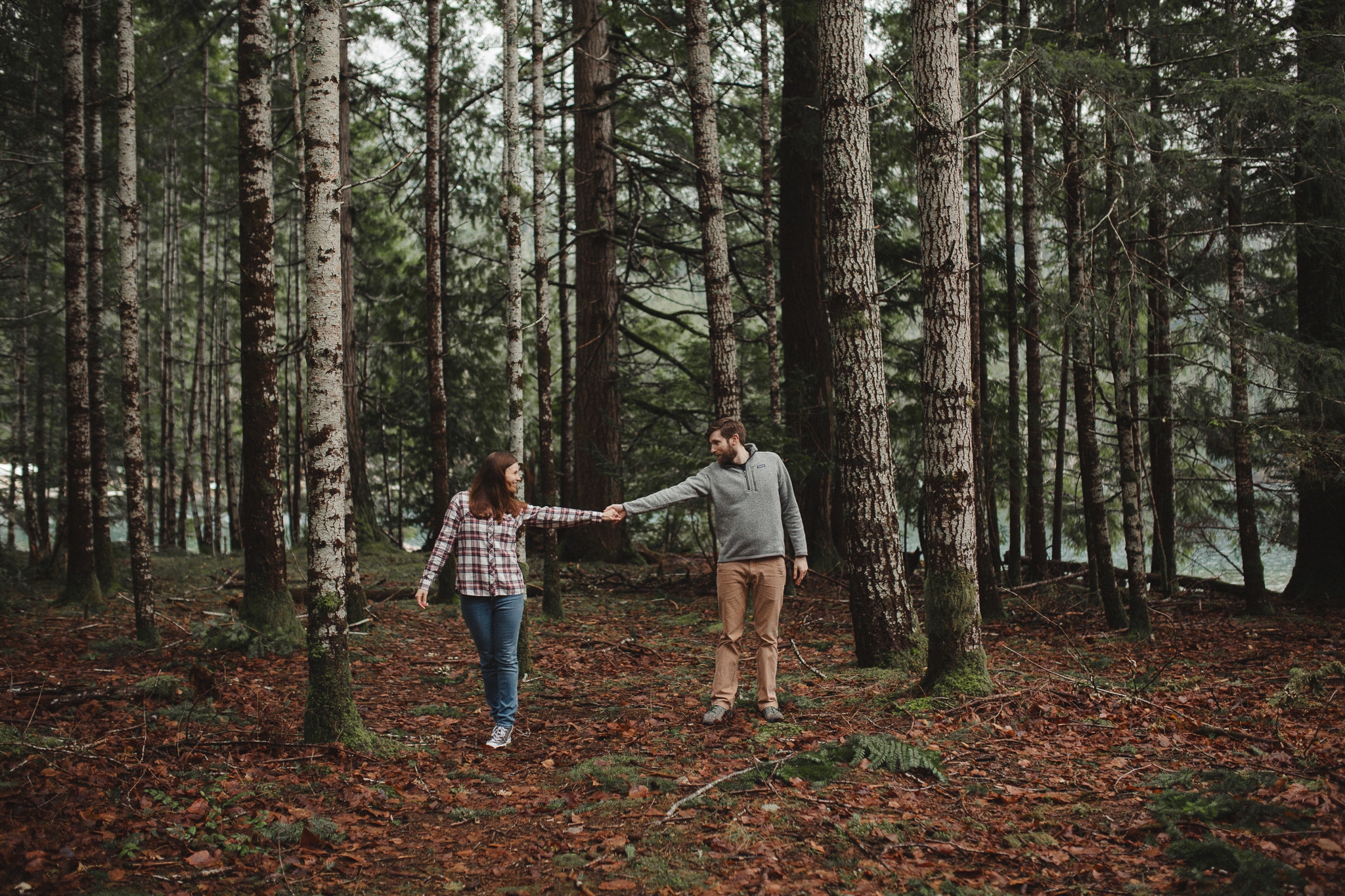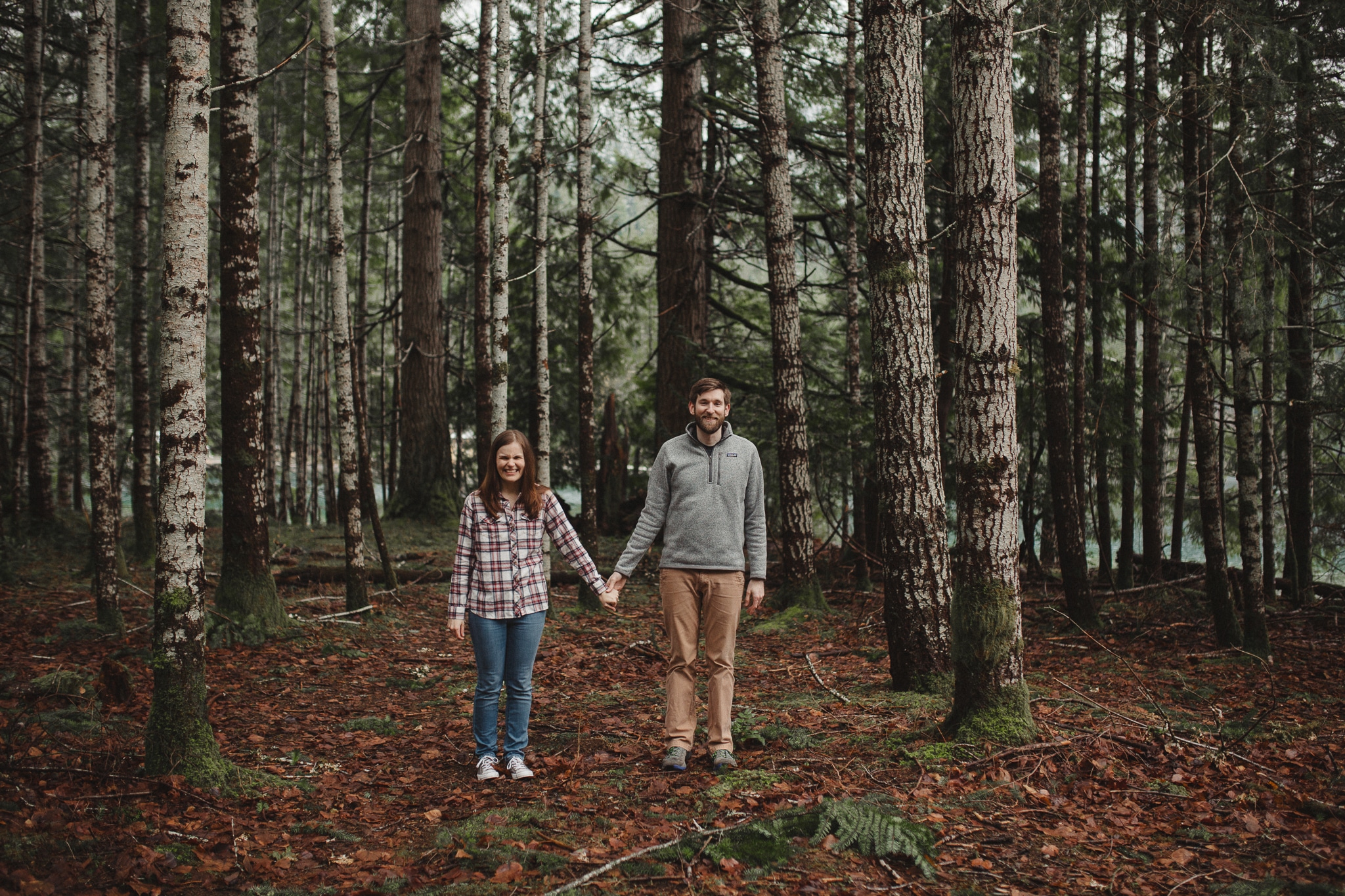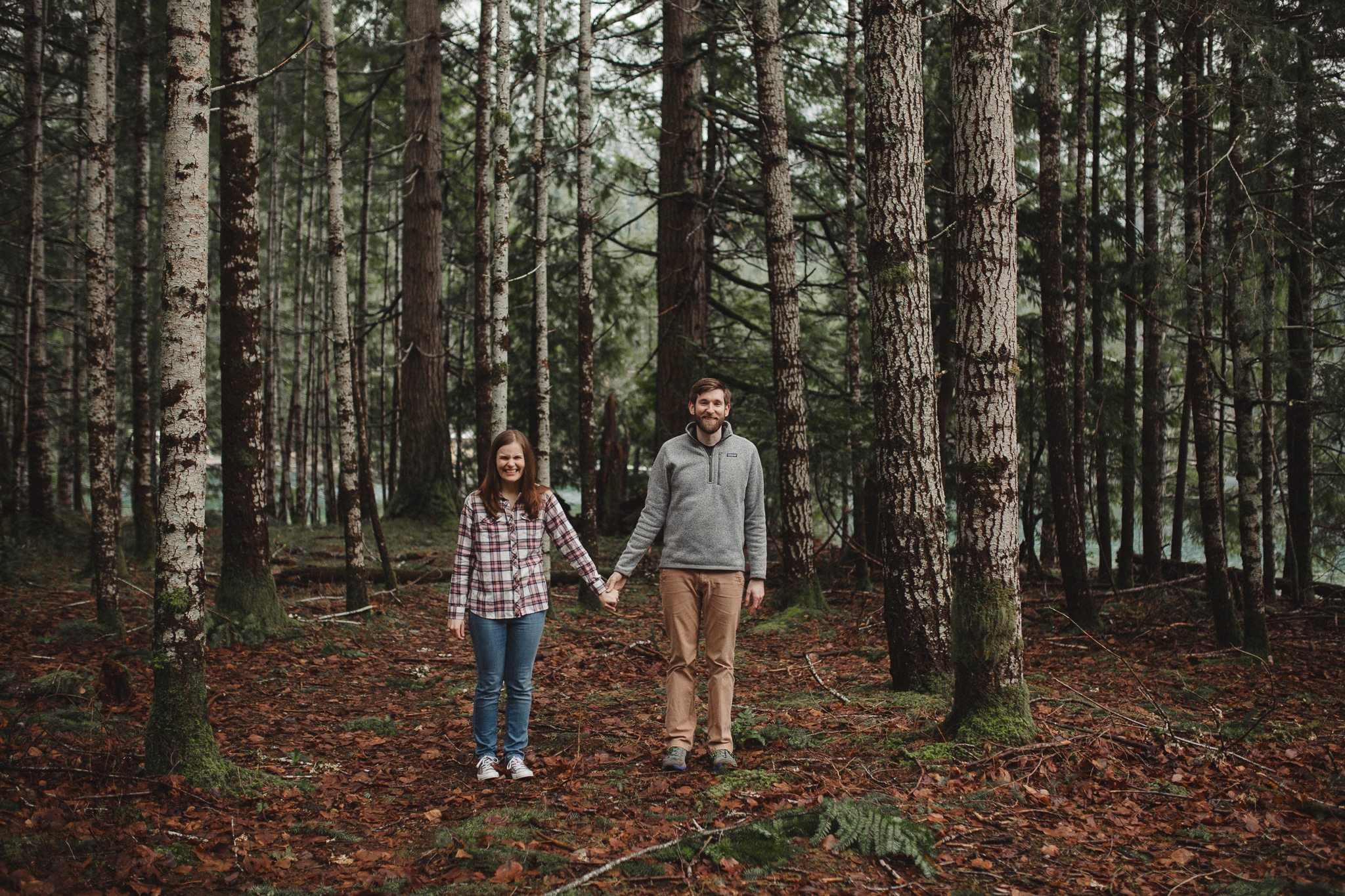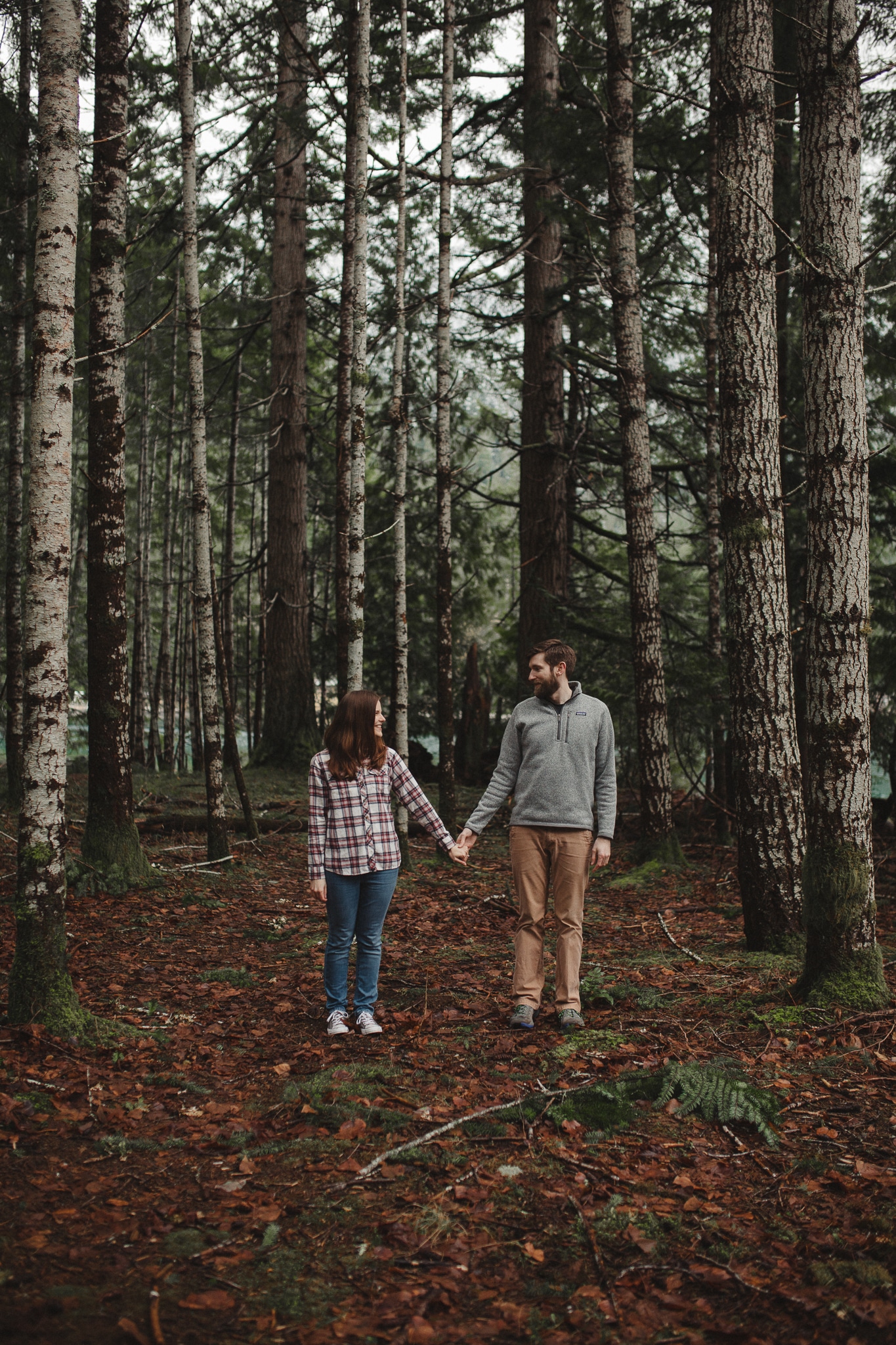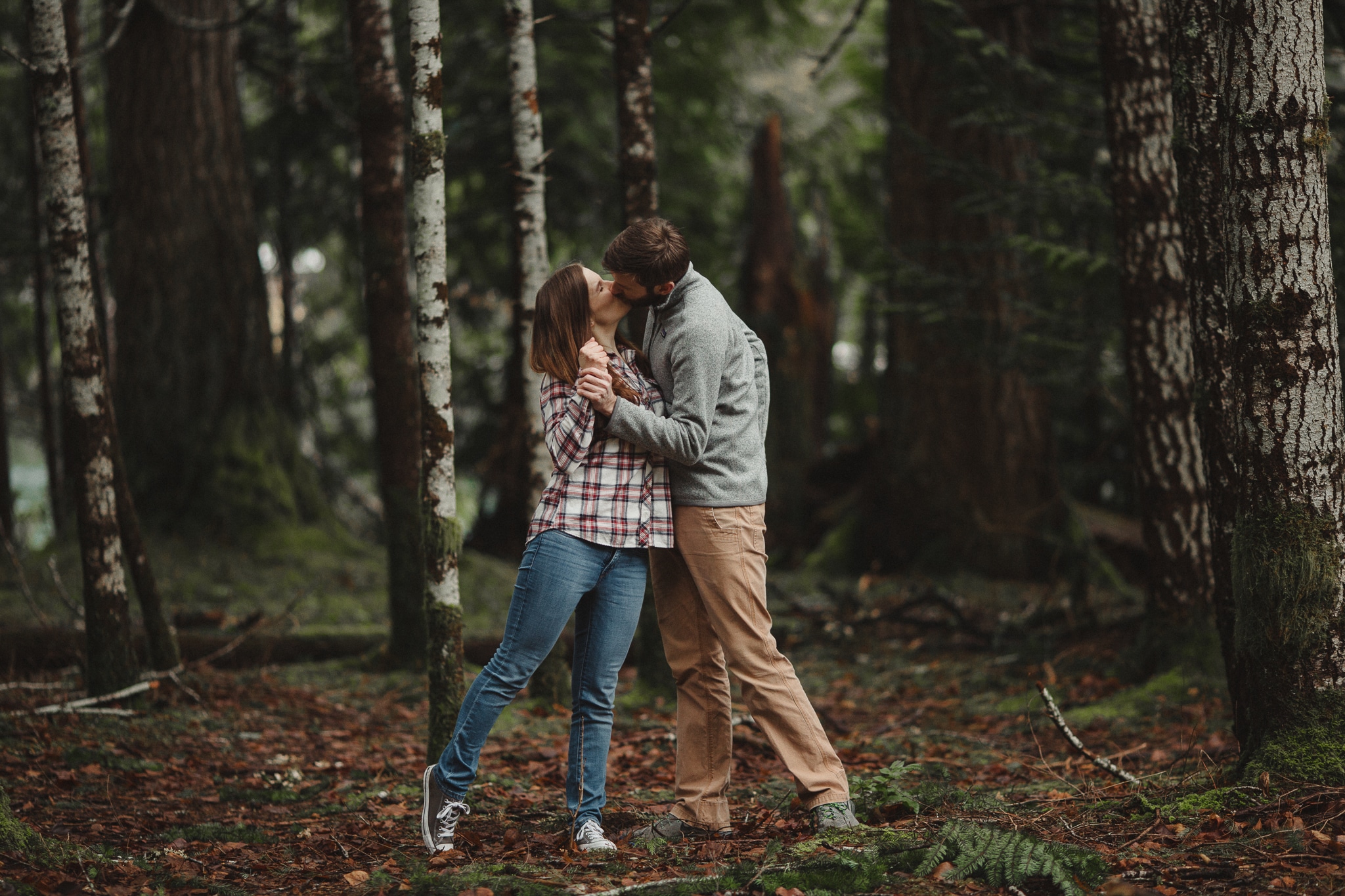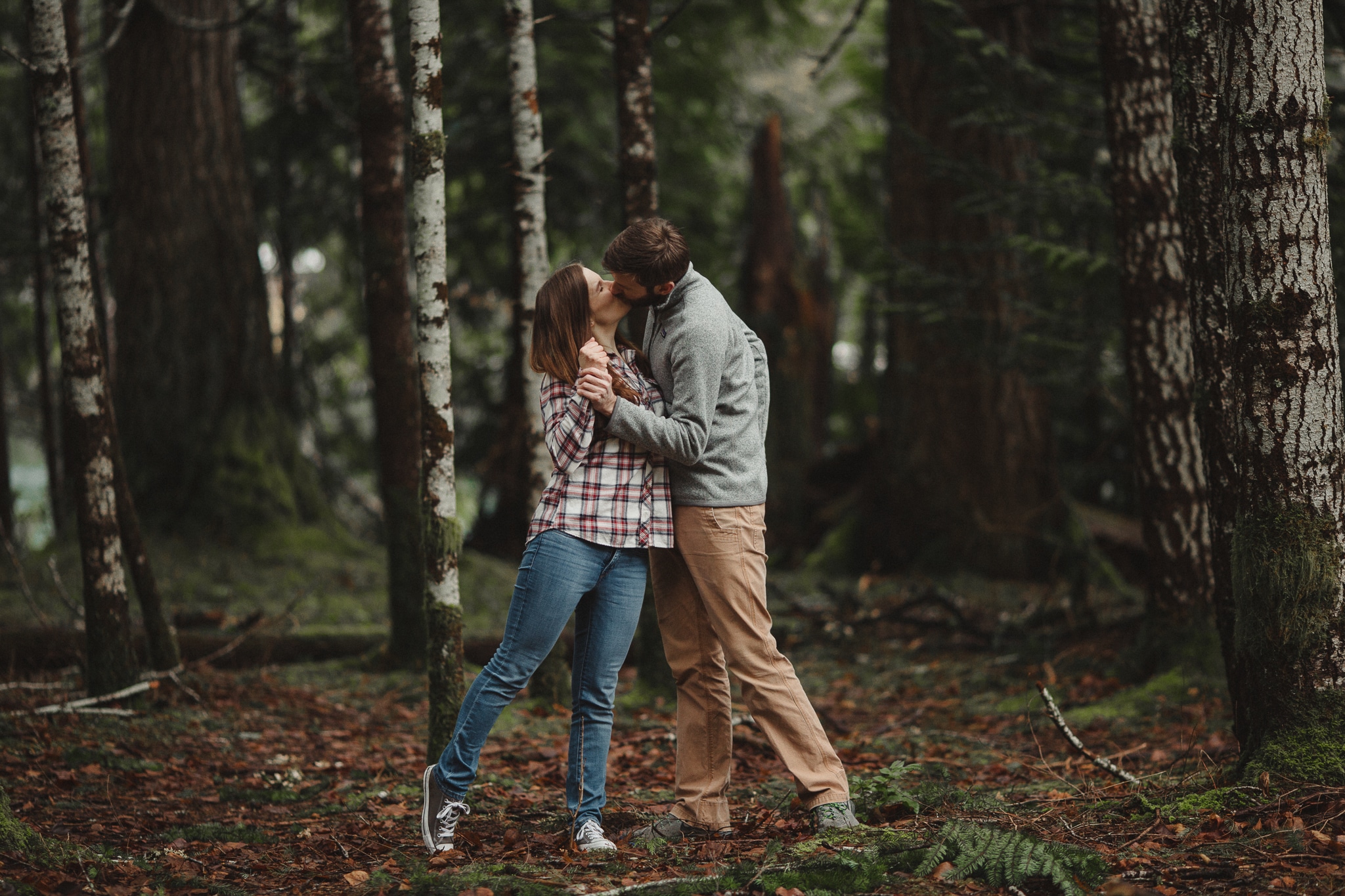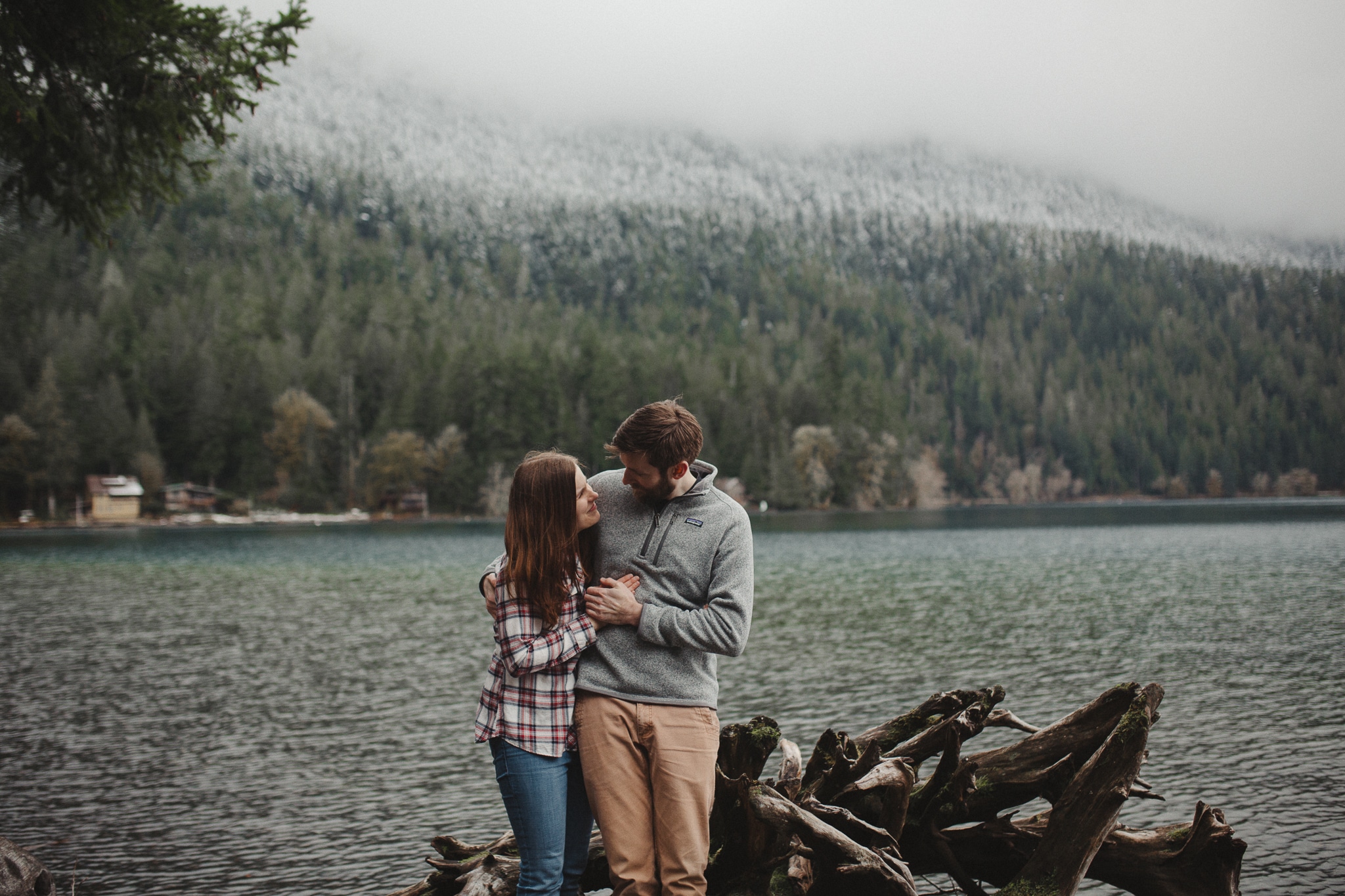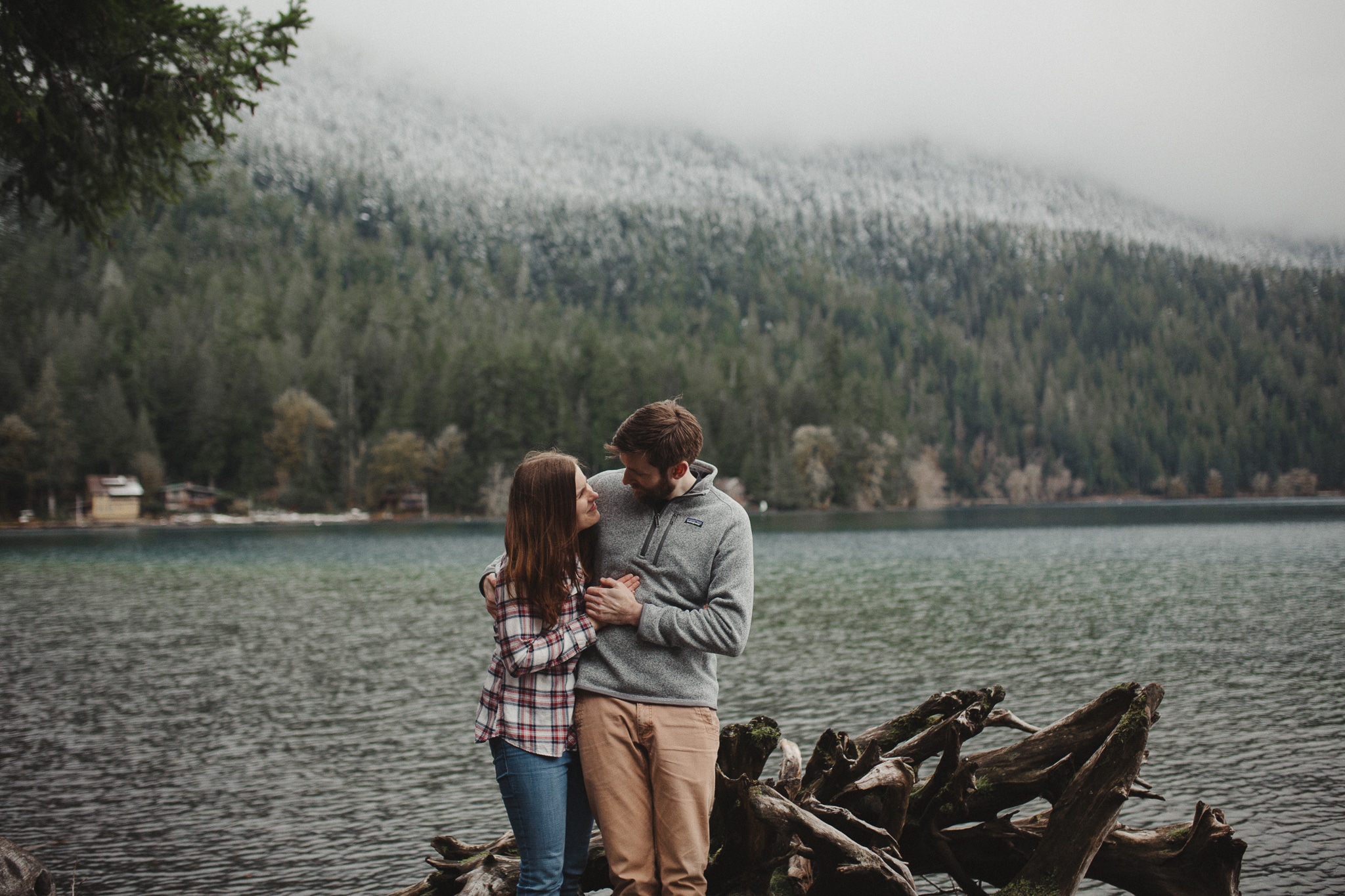 I love this shot so much. The pure, unrehearsed laugh is the best kind there is. I don't even recall what they laughed about but it was a perfect moment.