"Let's get married in Sequim, WA!"
Not too many say those words and really, it's is such a shame because Sequim is a ridiculously beautiful small town. On the top part of the Olympic Peninsula, just a short drive to Hurricane Ridge and an even shorter drive to the Straits of Juan De Fuca. Sequim is one of the few places that still have barns in the state of Washington where you are able to get married and it not be a cliché. It's a wonderful place and I am so glad that my friends Ivy & Sam were available to let me take photos of them. I wanted to show off just how beautiful it is to get married here and all the possible locations couples can go to.
I got to work with some awesome vendors that also quickly became my friends. I'm talking about the wonderful Kitara Davis. That girl knows her shit, has wonderful taste and is freaking sweet as heck! She is also able to do wonderful things with such a small space and with limited resources. I am very glad that I have become her friend since this happened. She wanted to use one of our local barns out on Kitchen-Dick road, a mile from the Dungeness Spit. So once the makeup was all done we got to work. Showing off the possibilities of the barn was lots of fun with the direct light and rustic feel. We had a stunning arbor hanging over the beautiful table.
Ivy wore a beautiful two piece wedding dress that you would never believe was from Amazon! I was even shocked myself when I saw how beautiful it was. It's great when brides can find beautiful AND affordable dresses to wear on your special day when you just don't have the ideal budget. So much of this day was about showing the possibilities of what "could be" on your wedding day and having Ivy & Sam was the perfect couple for it. They were fun, carefree, so damn adorable, and totally willing to go where I wanted them to go.  We finished off at the Dungeness Spit and hiked up to the cliffs to show off the versatility of the dress. I am happy how the whole session came out. Please enjoy this wonderful session in adorable little Sequim, WA.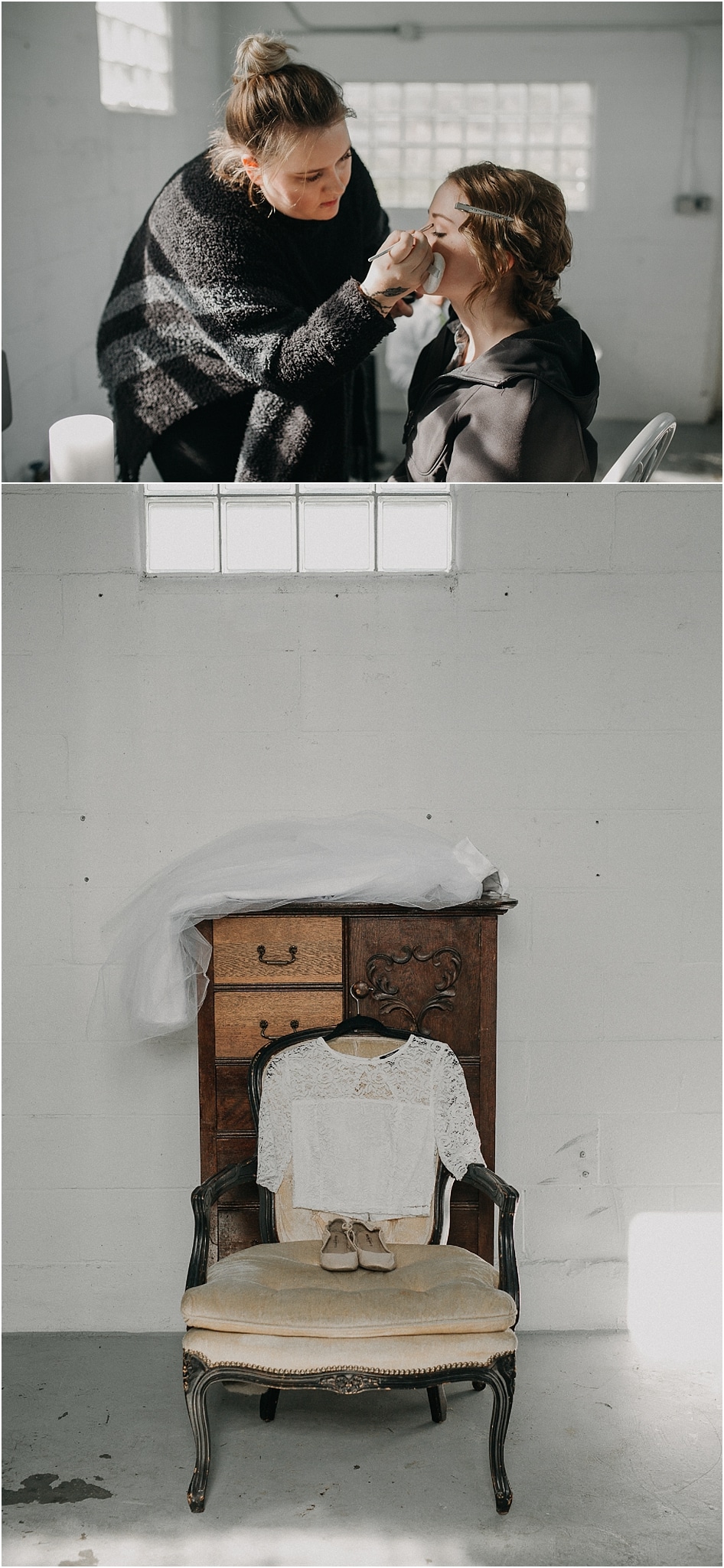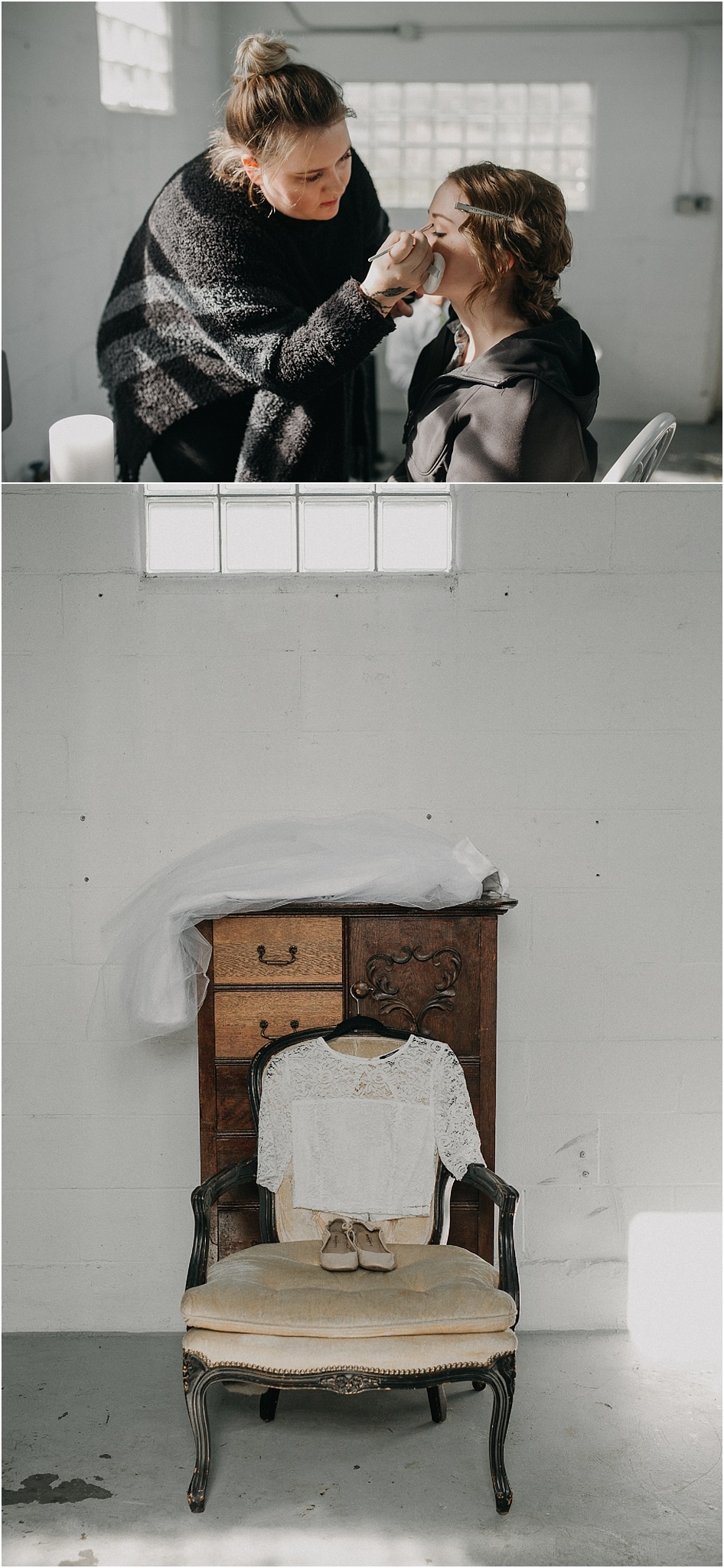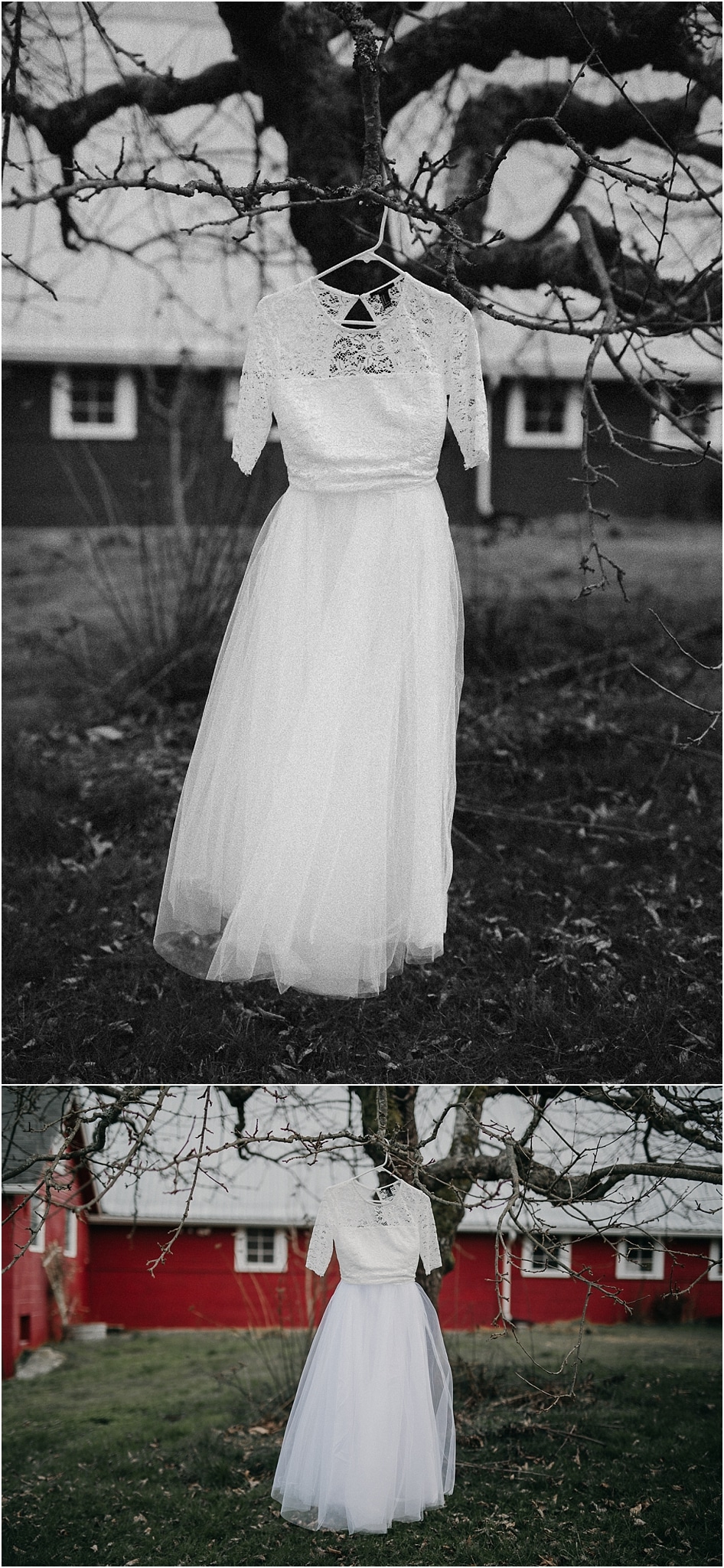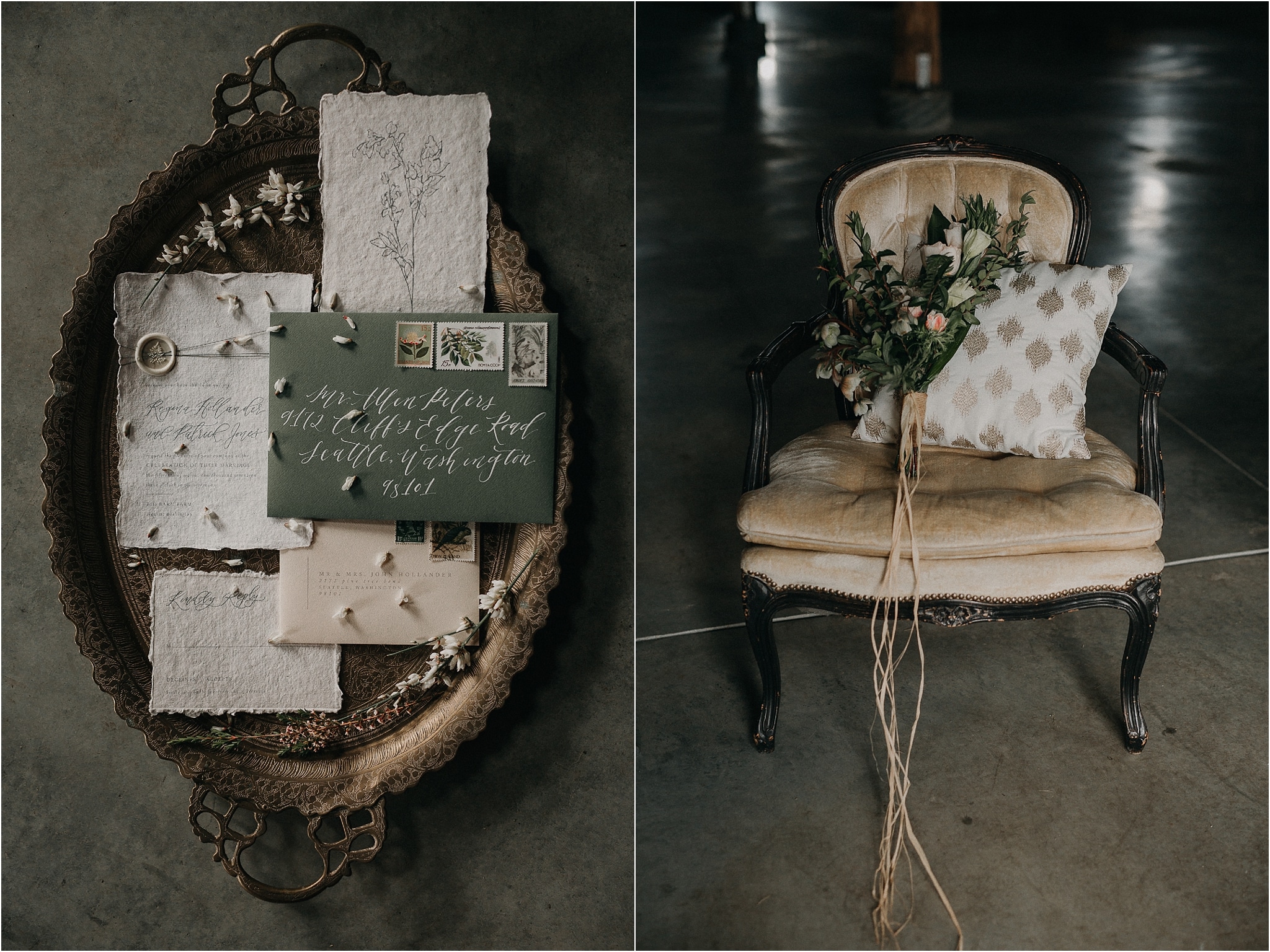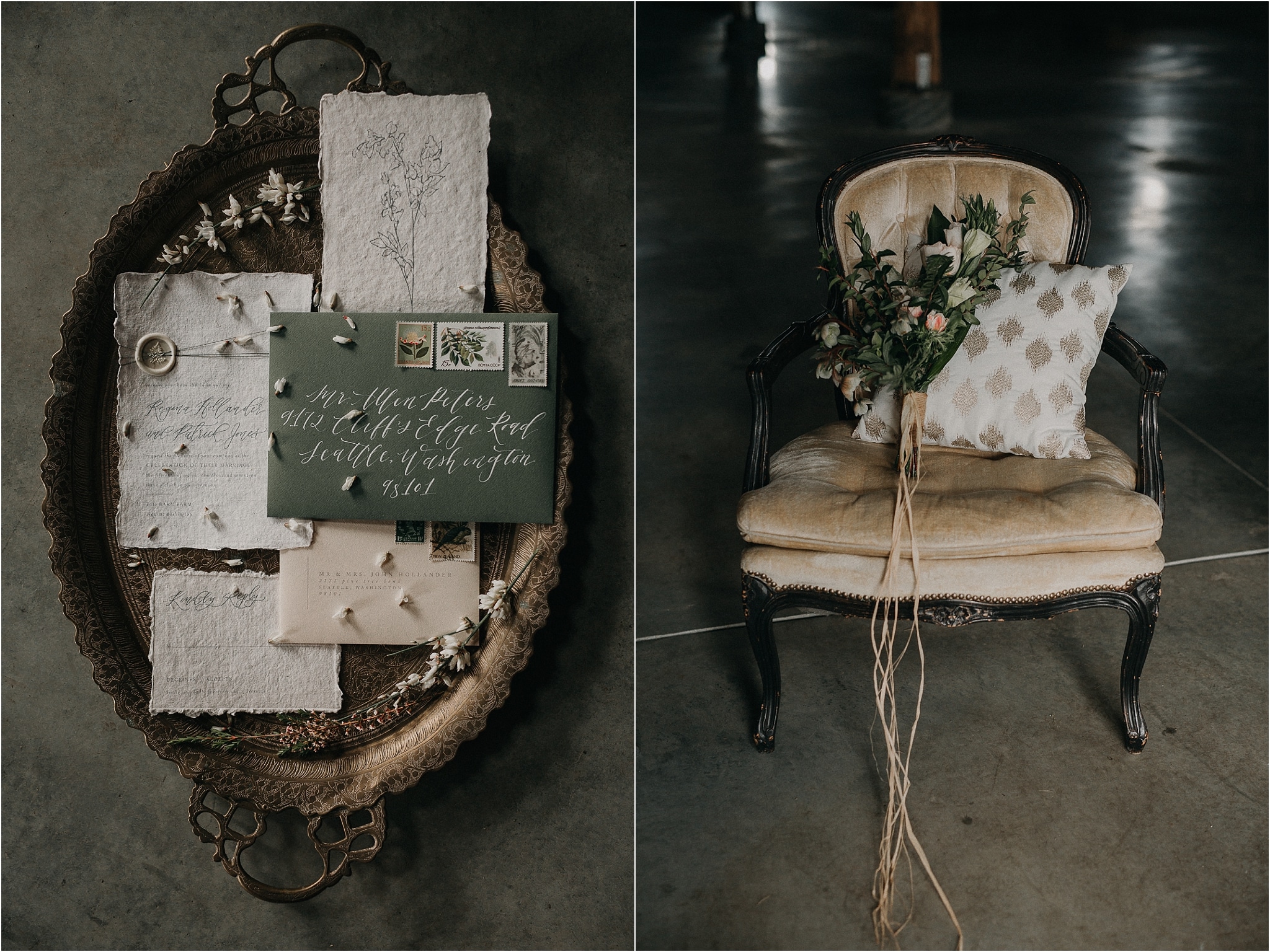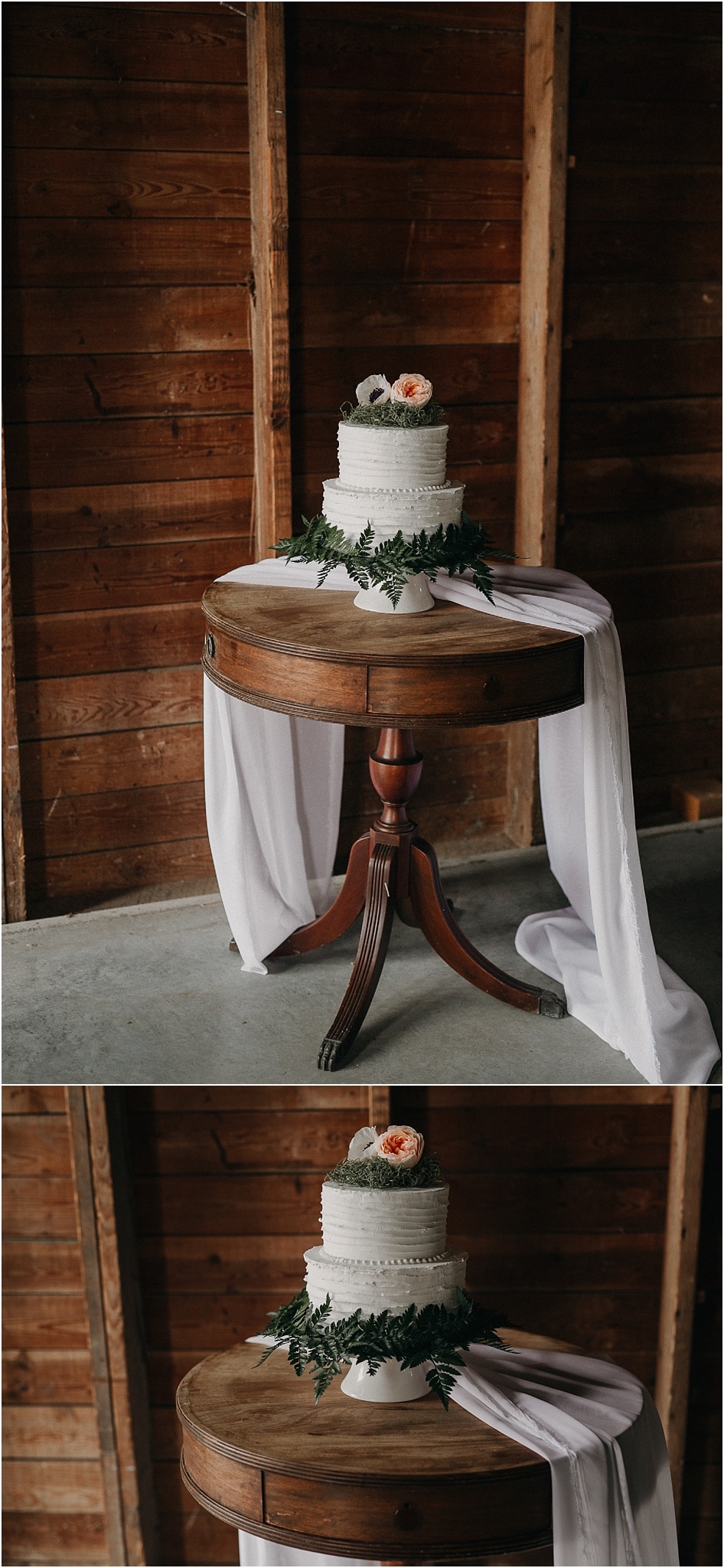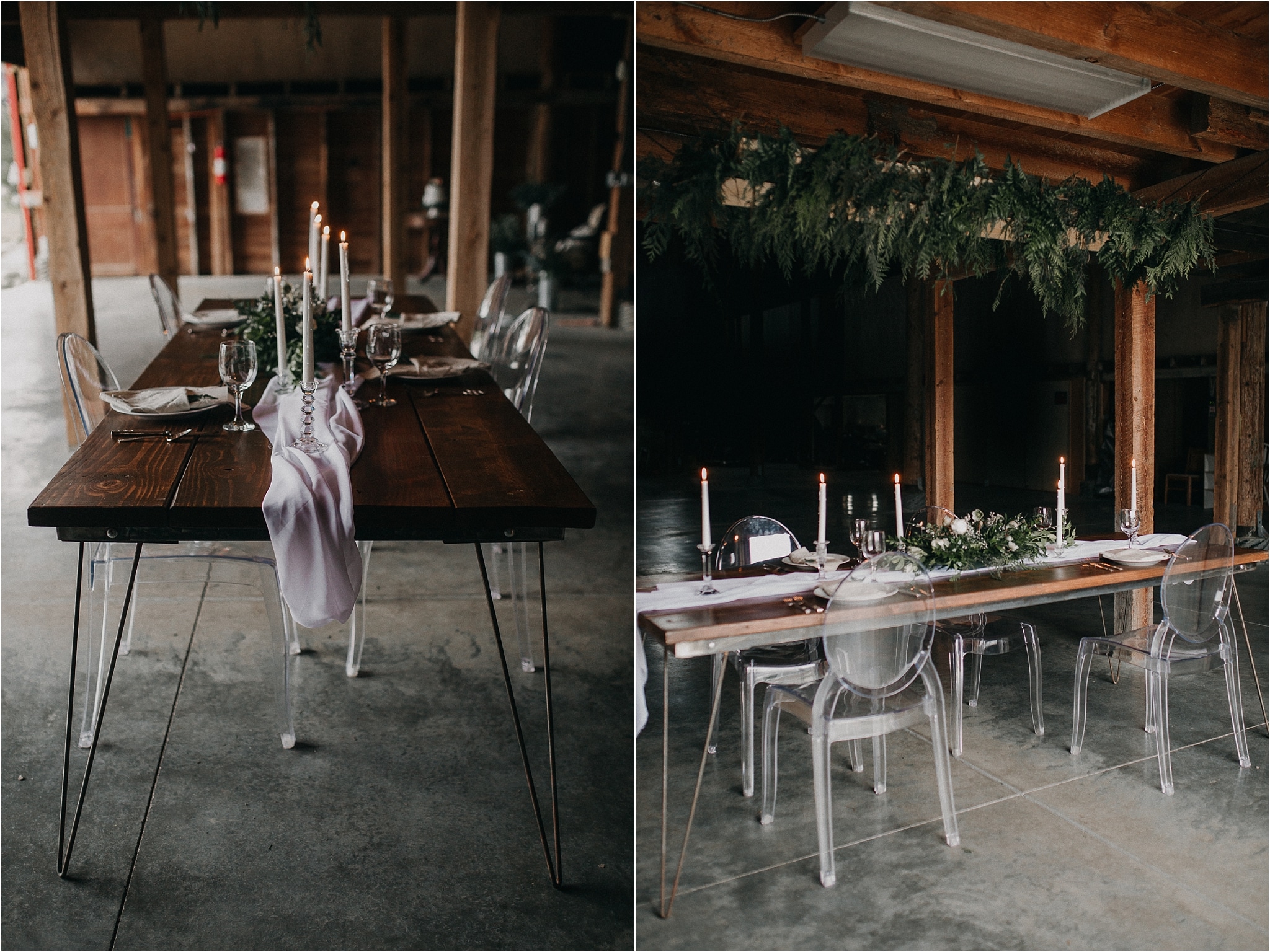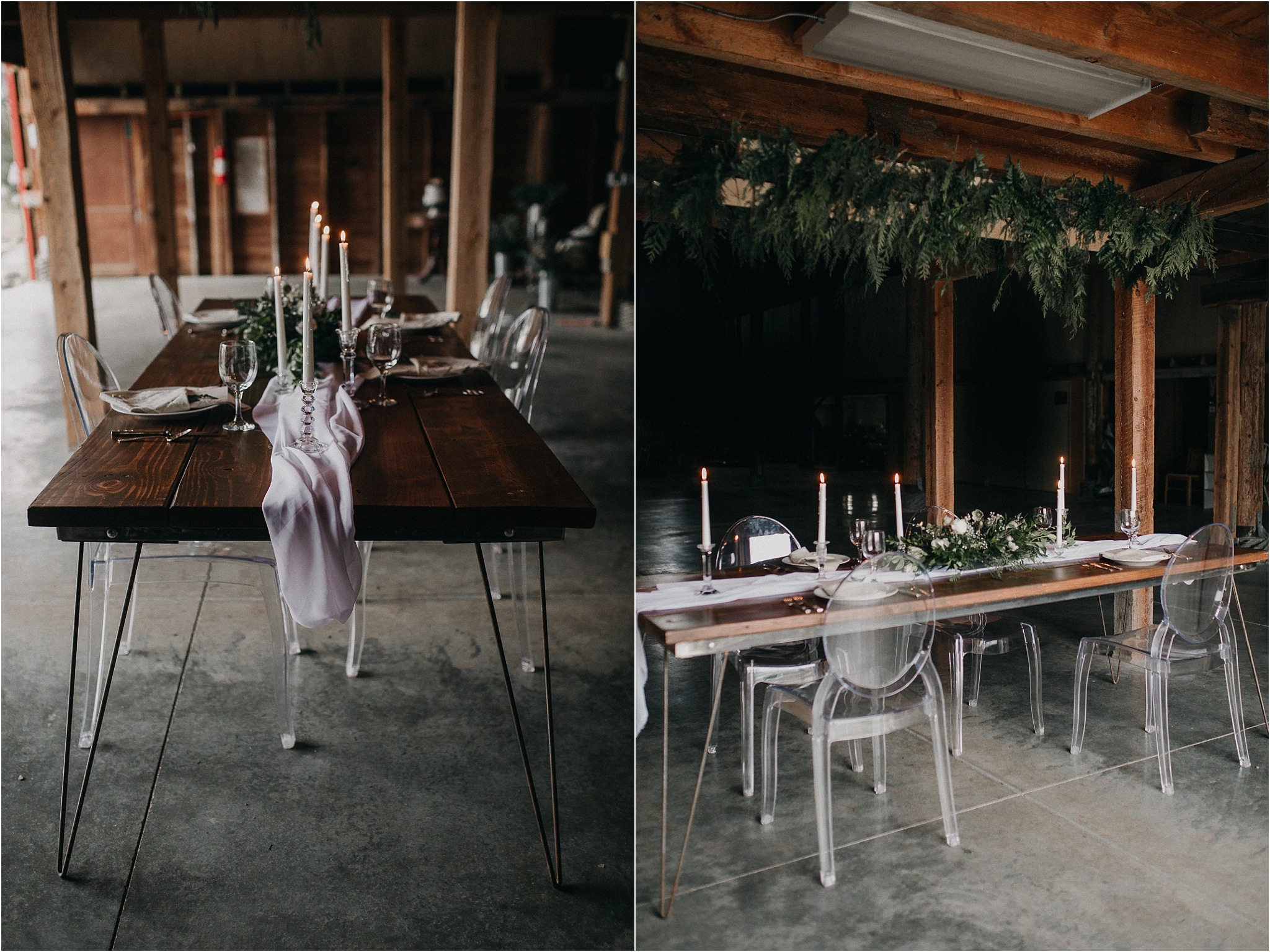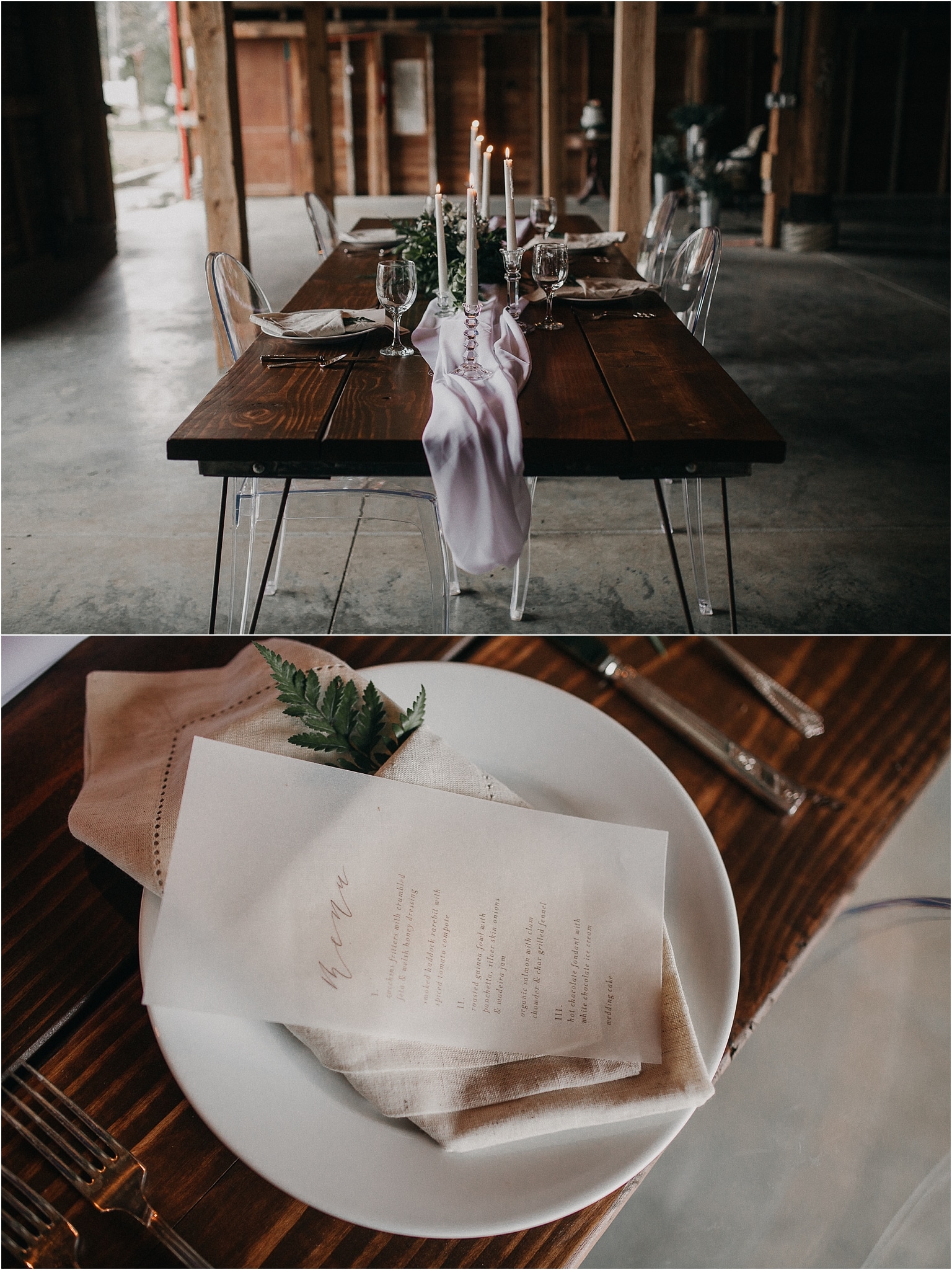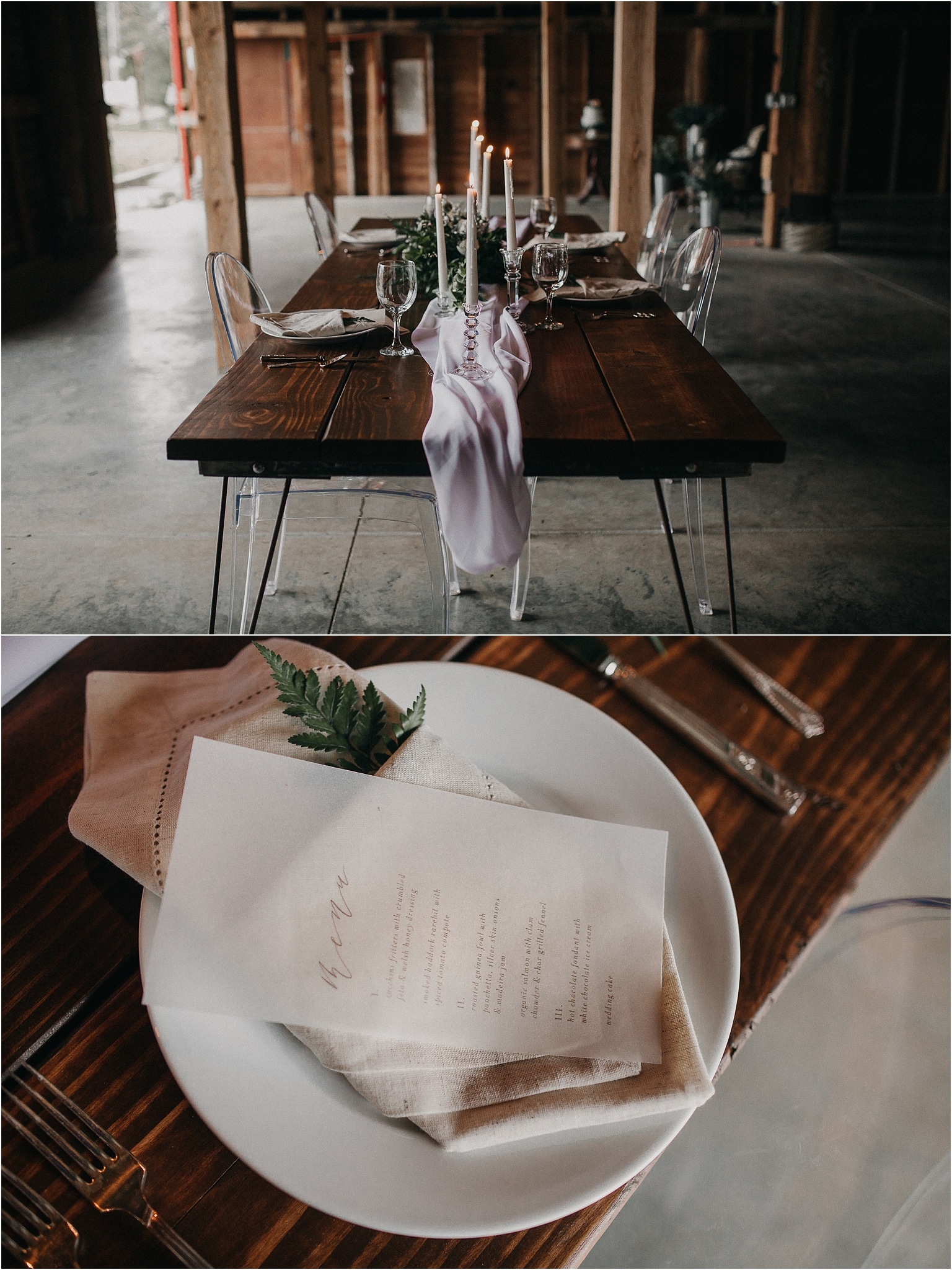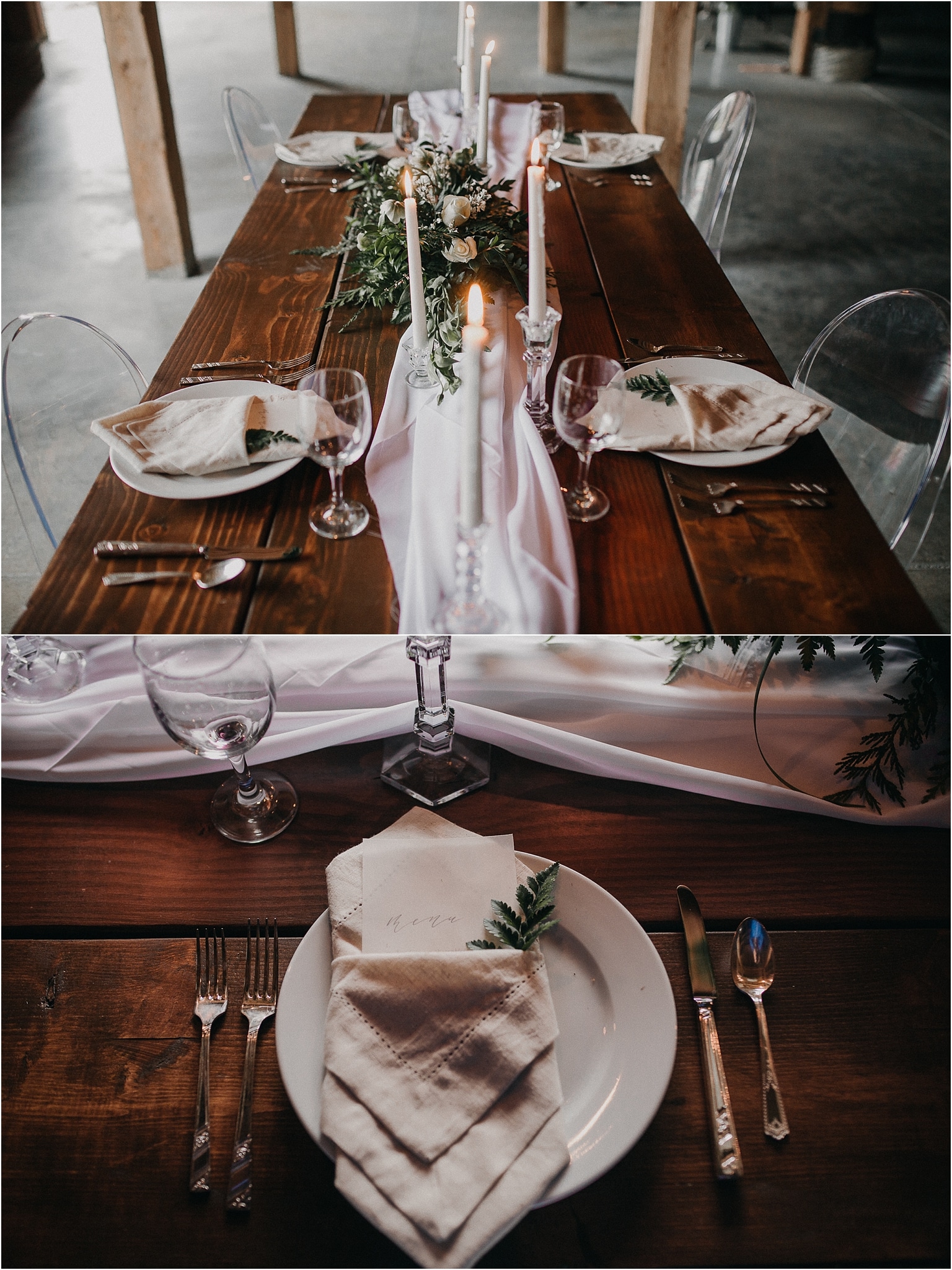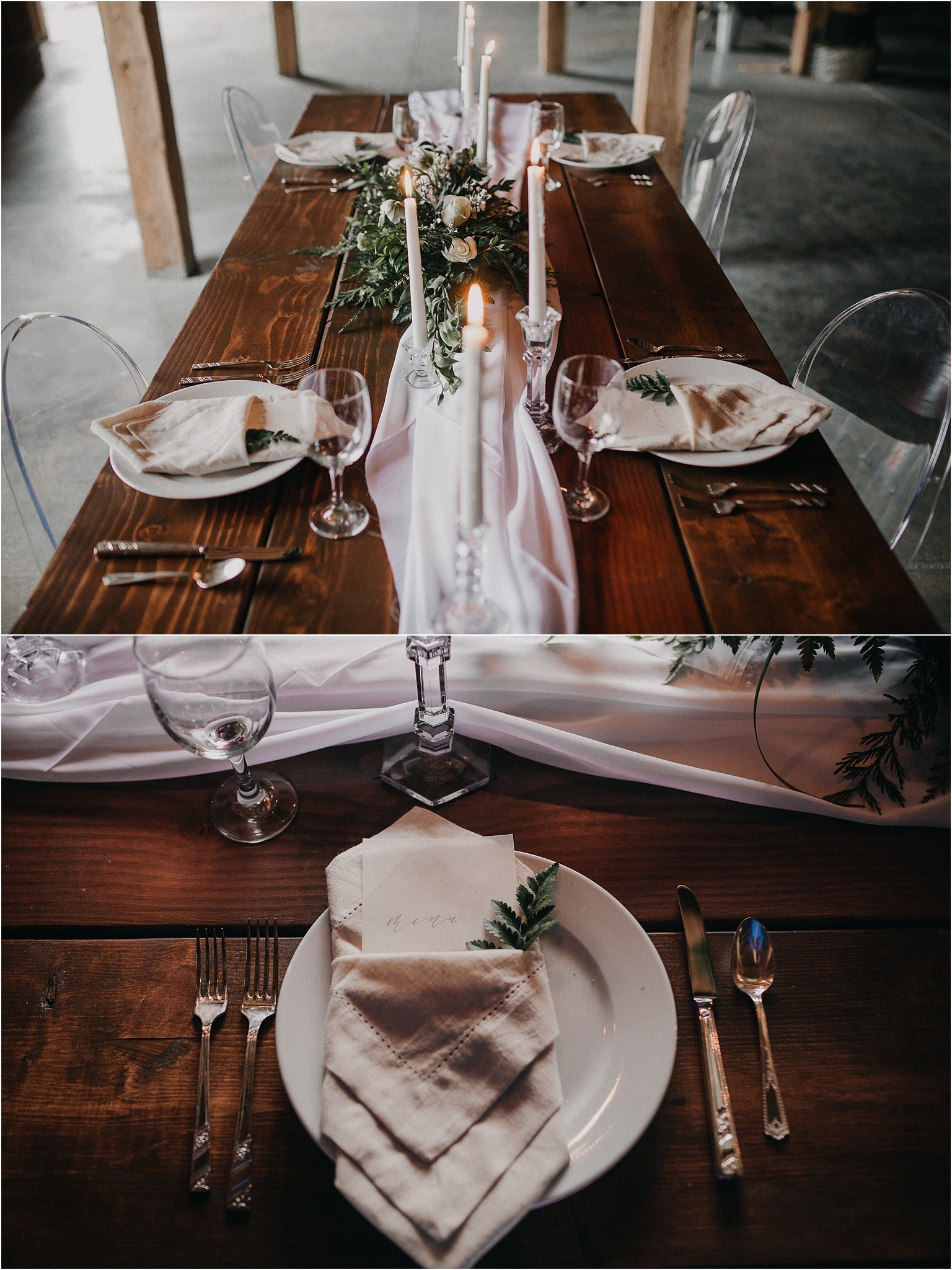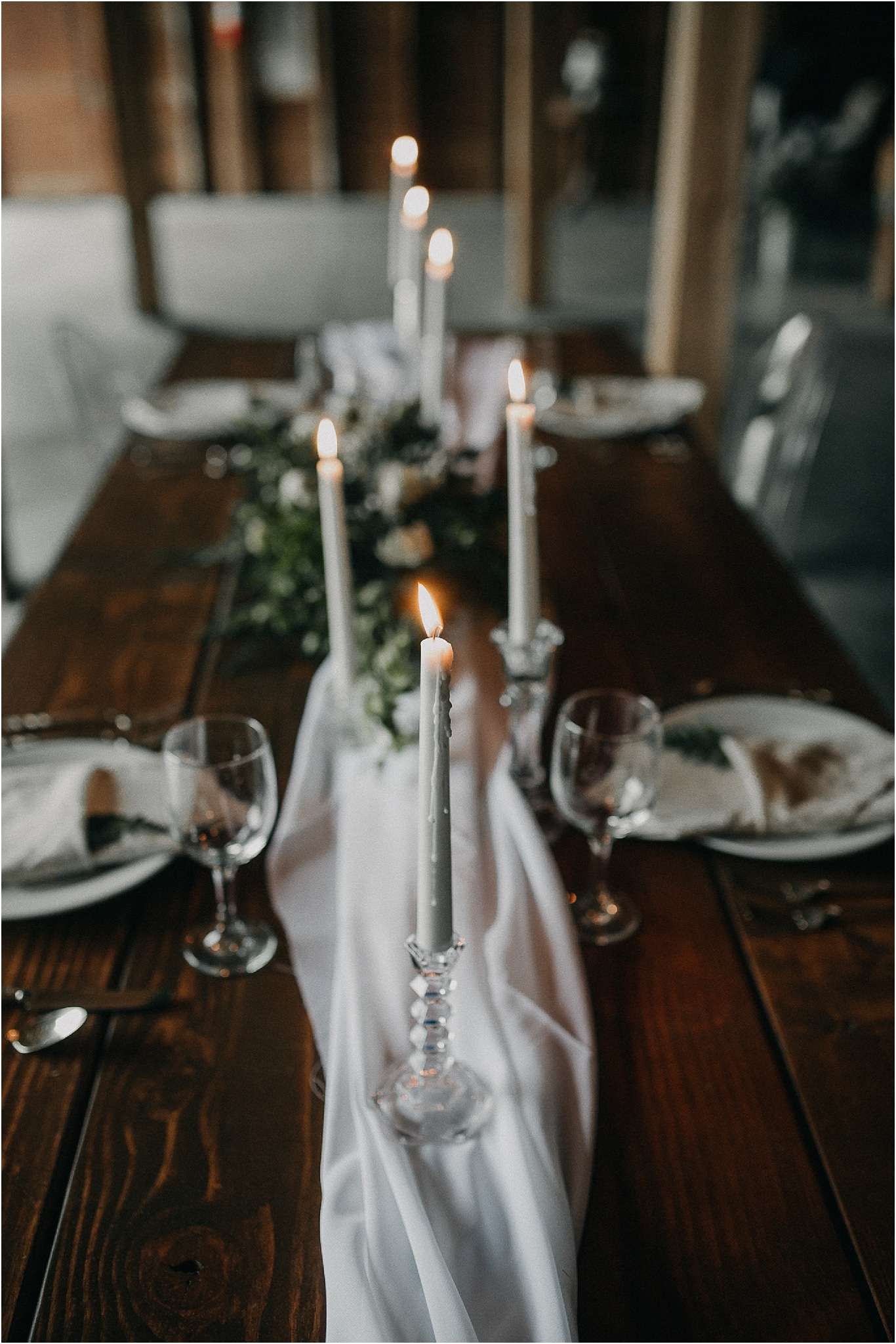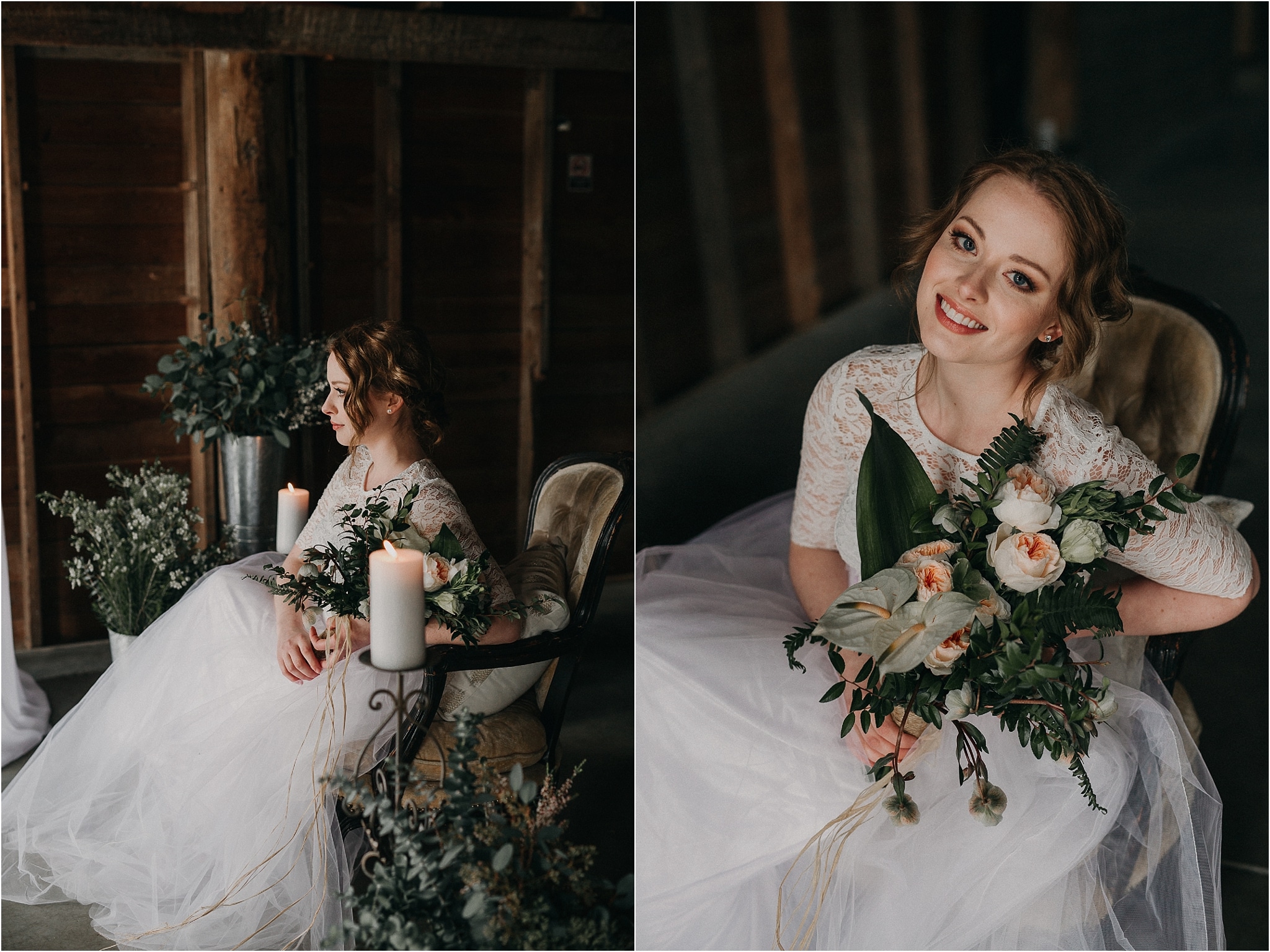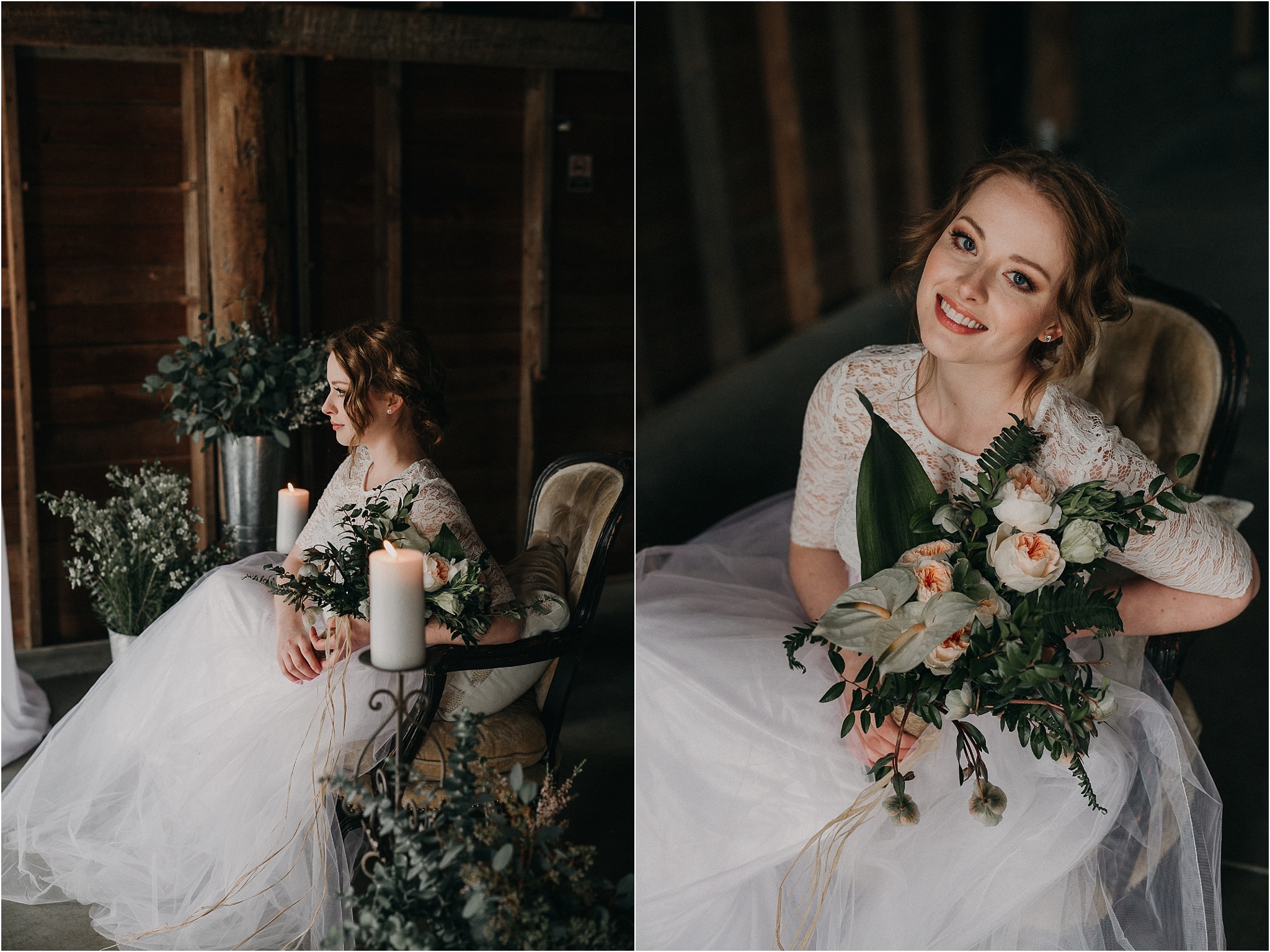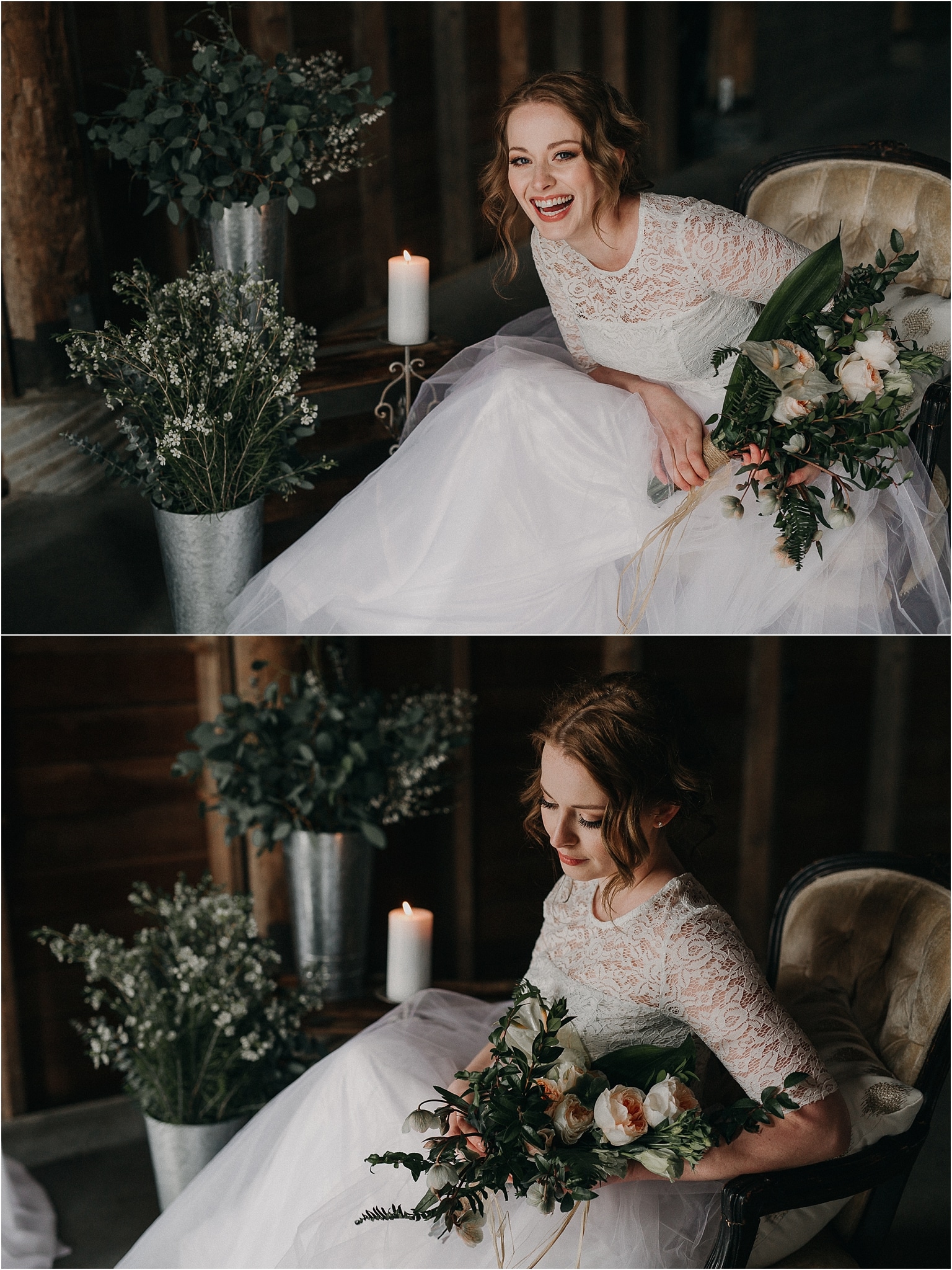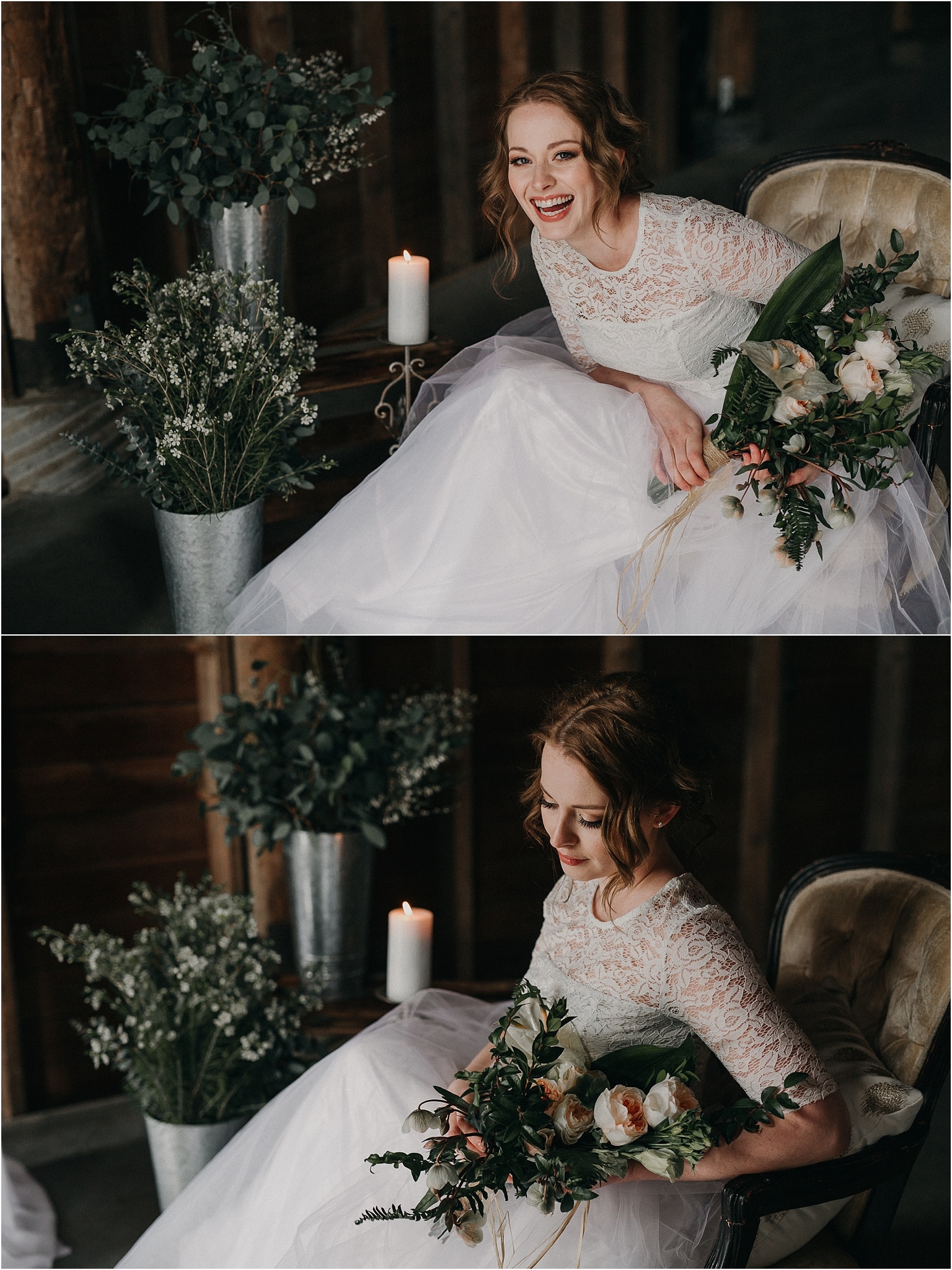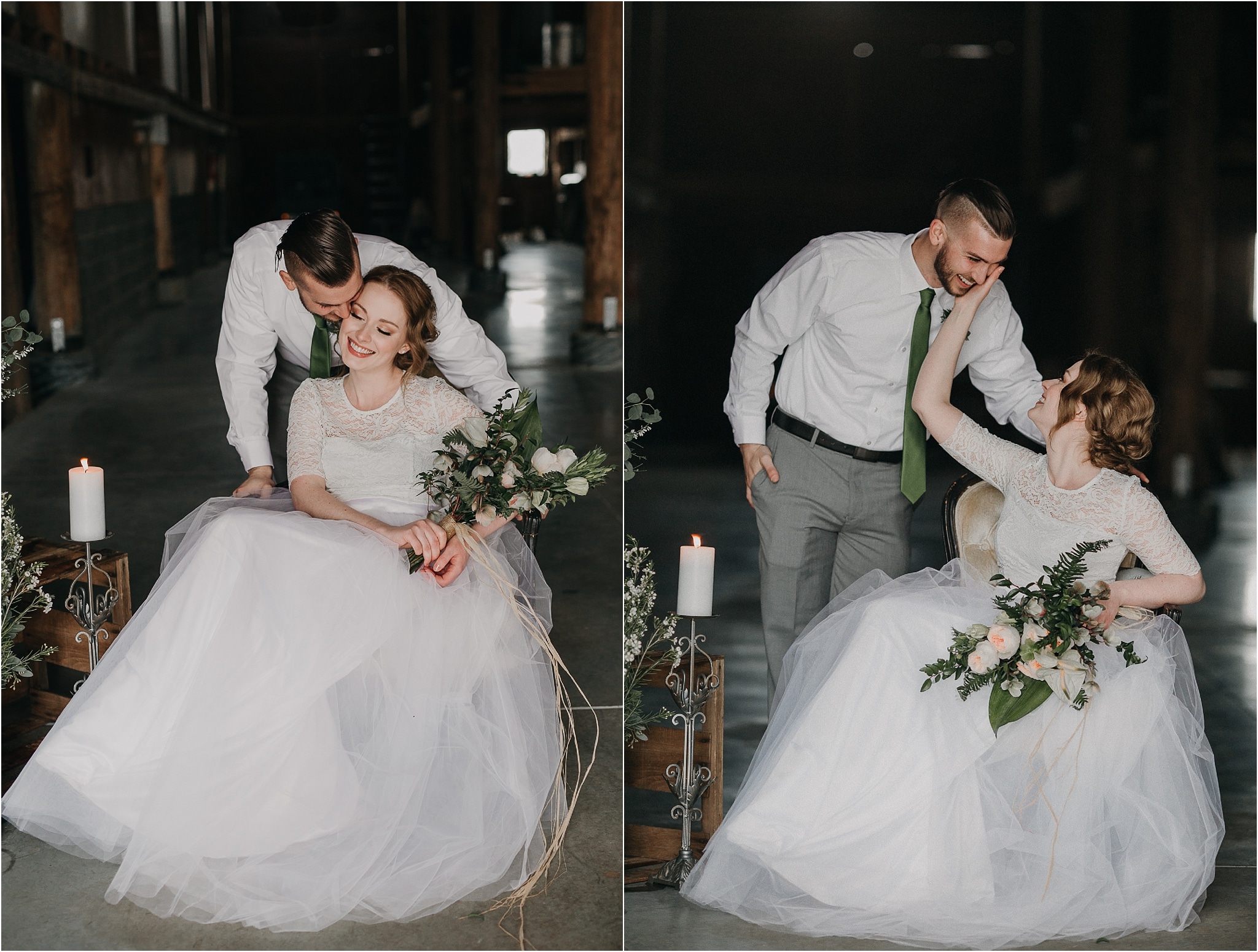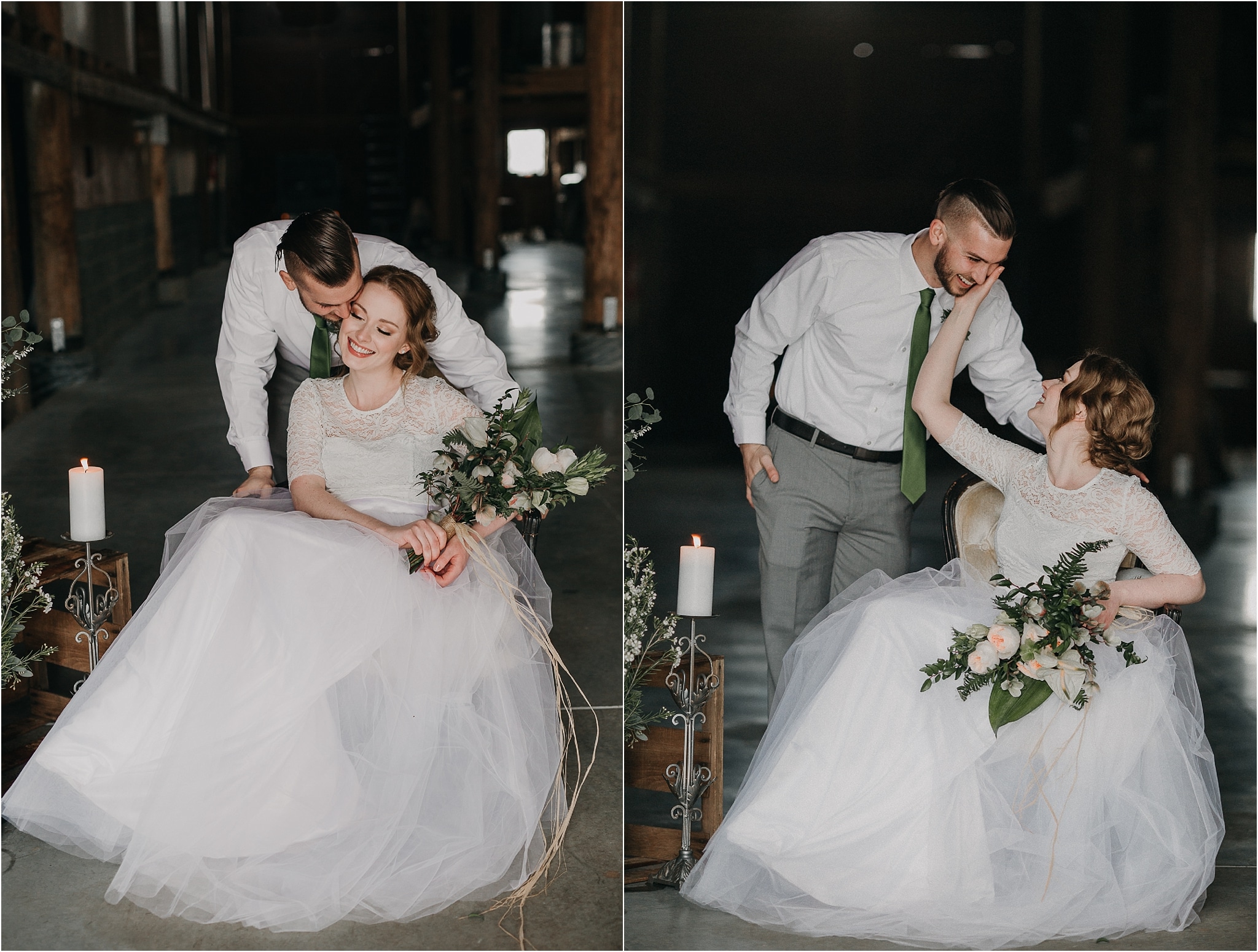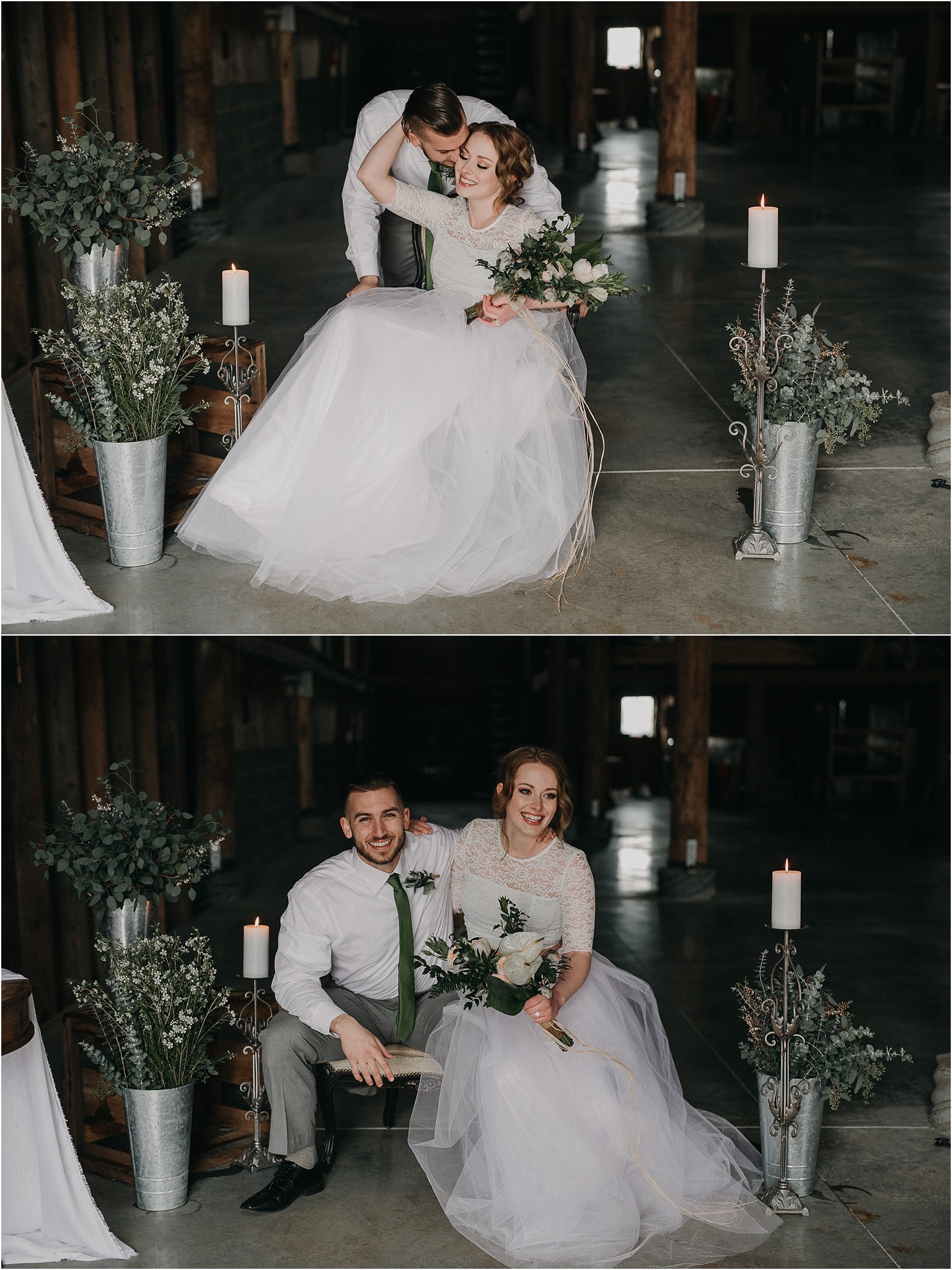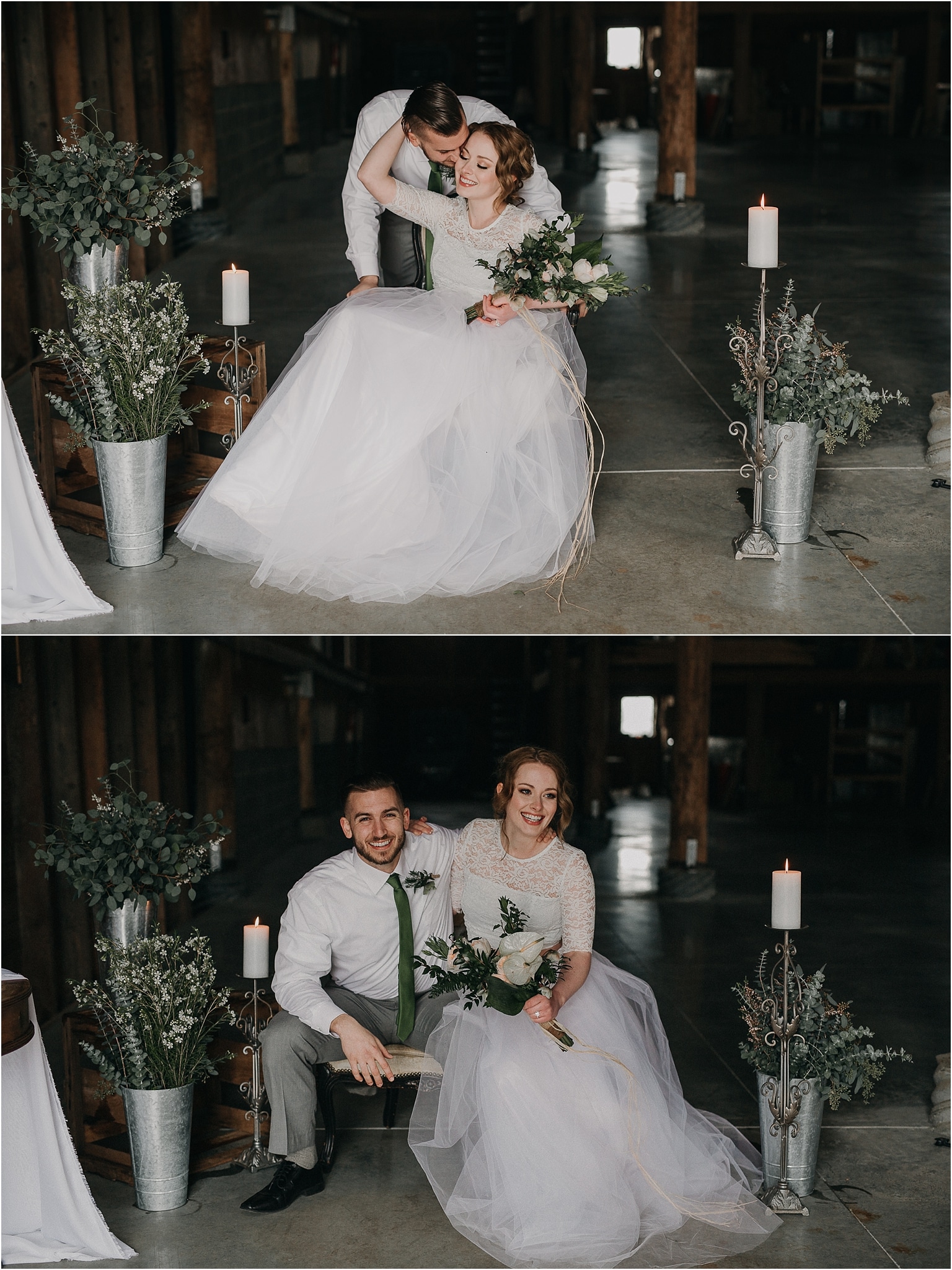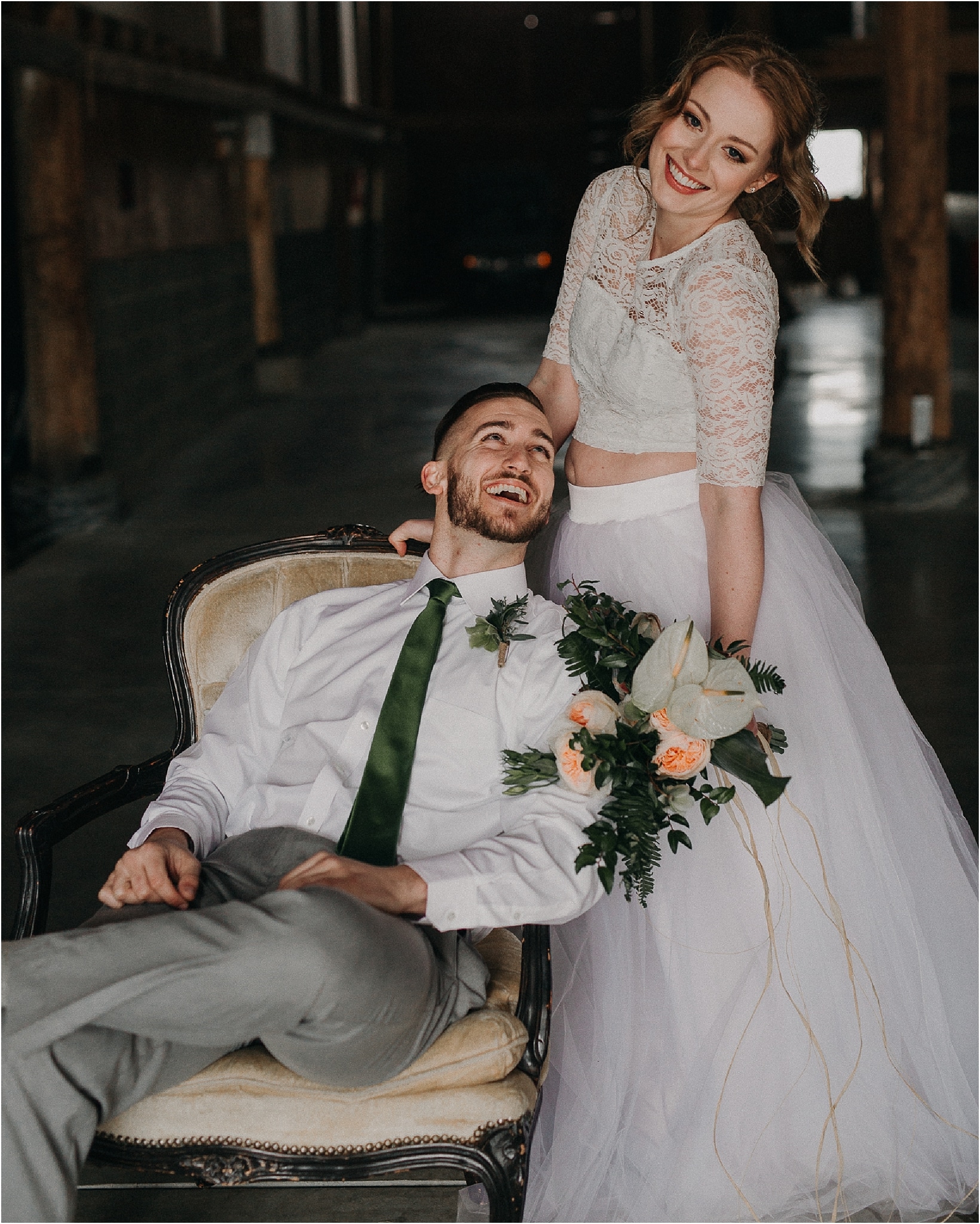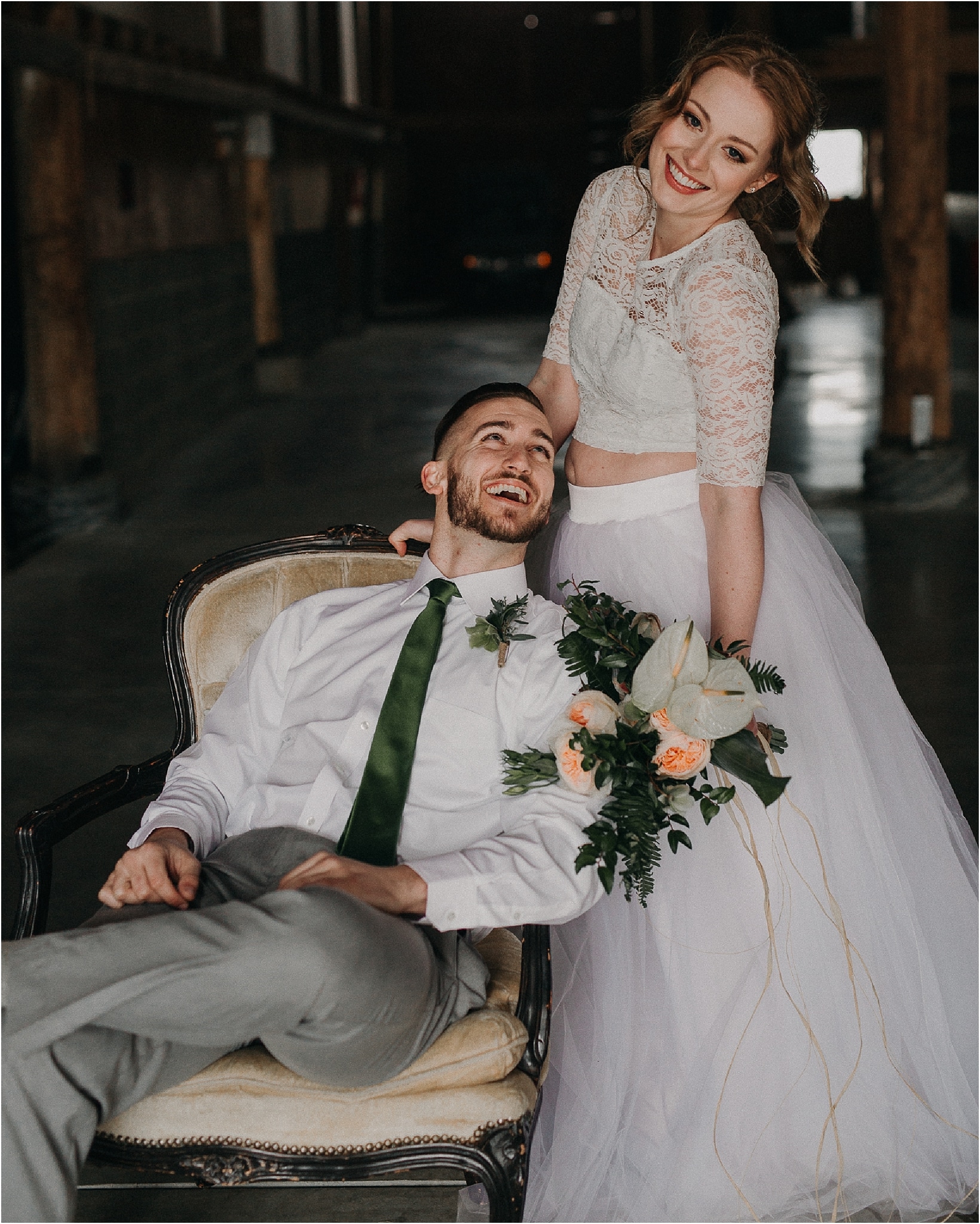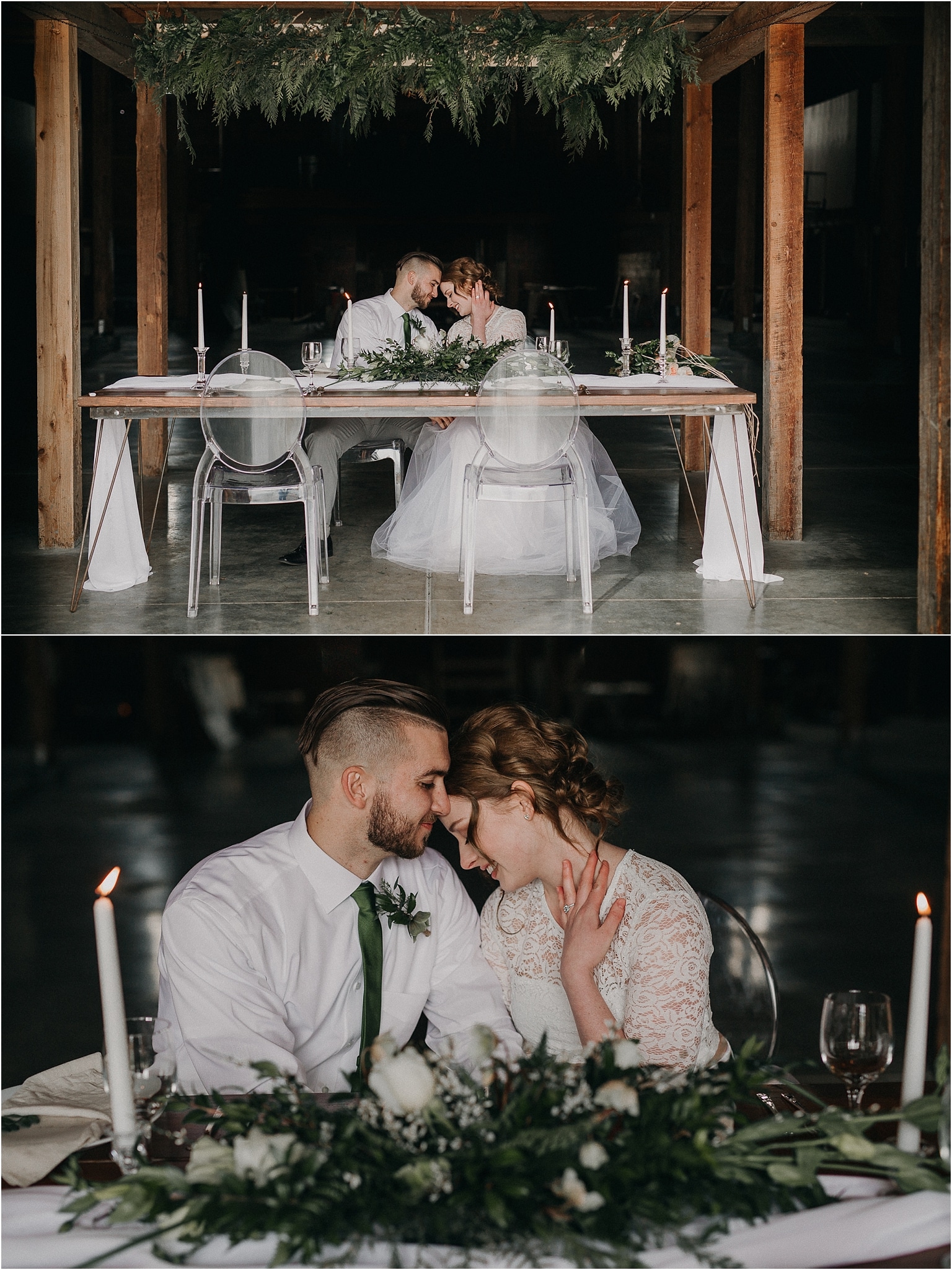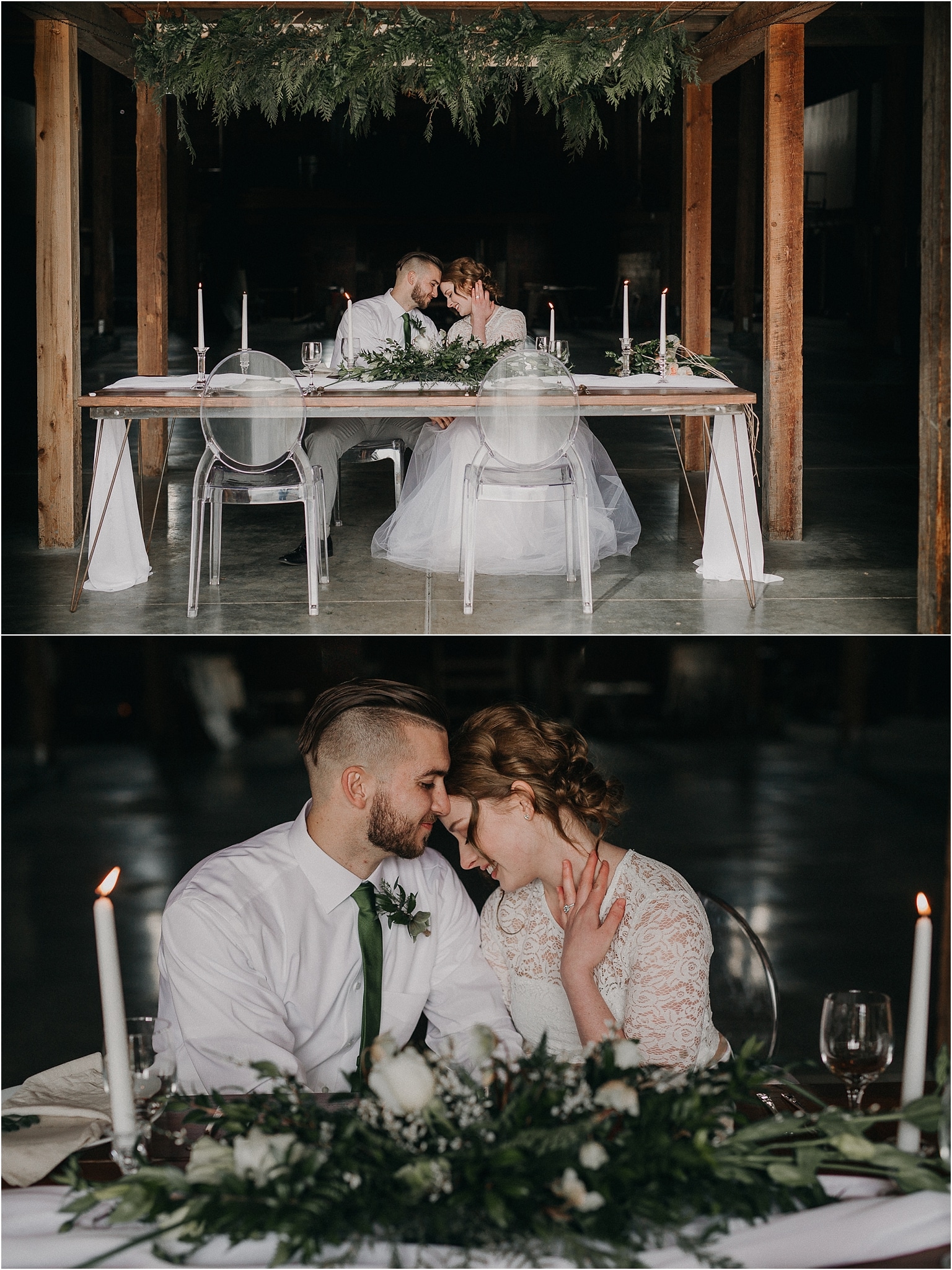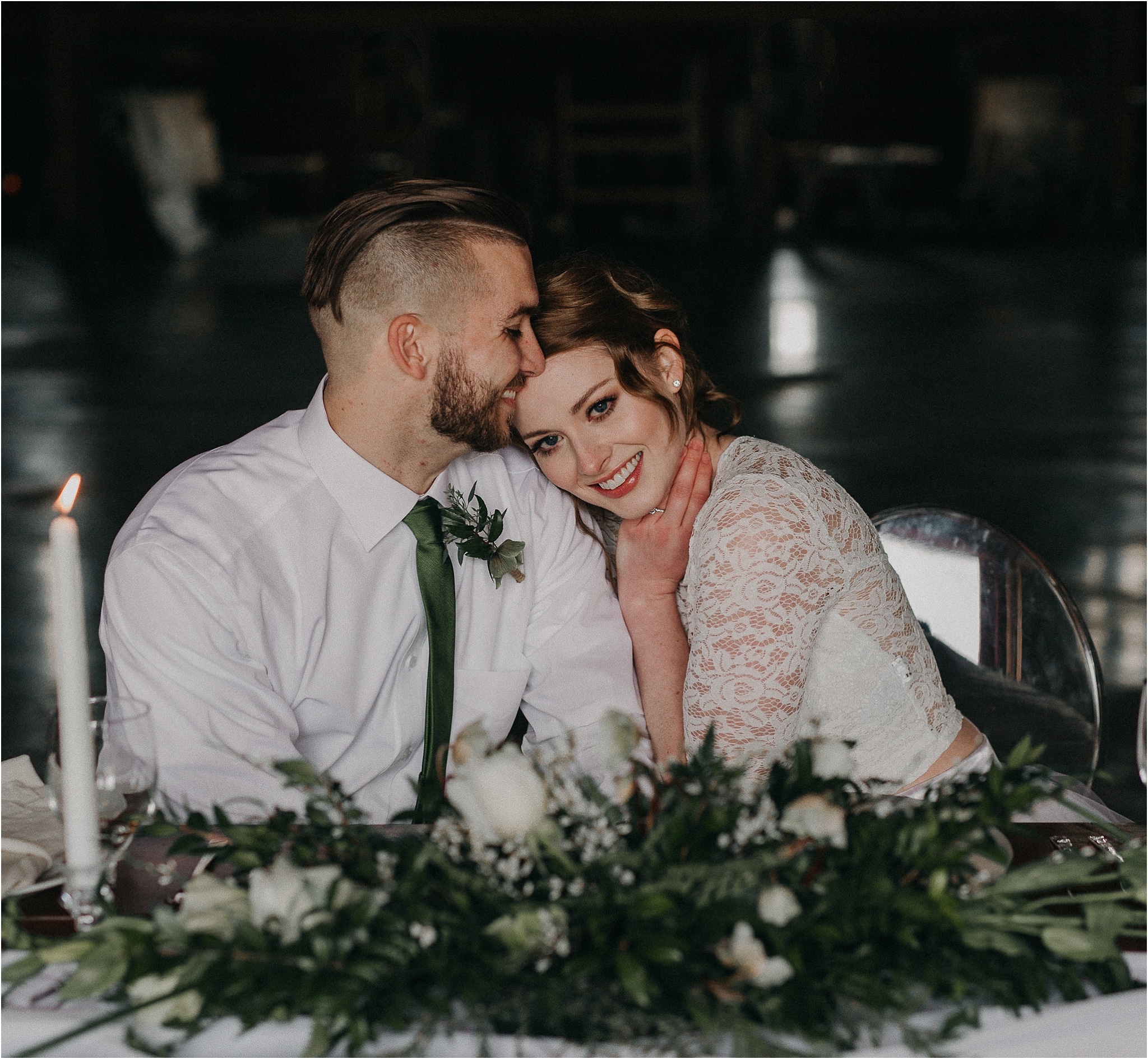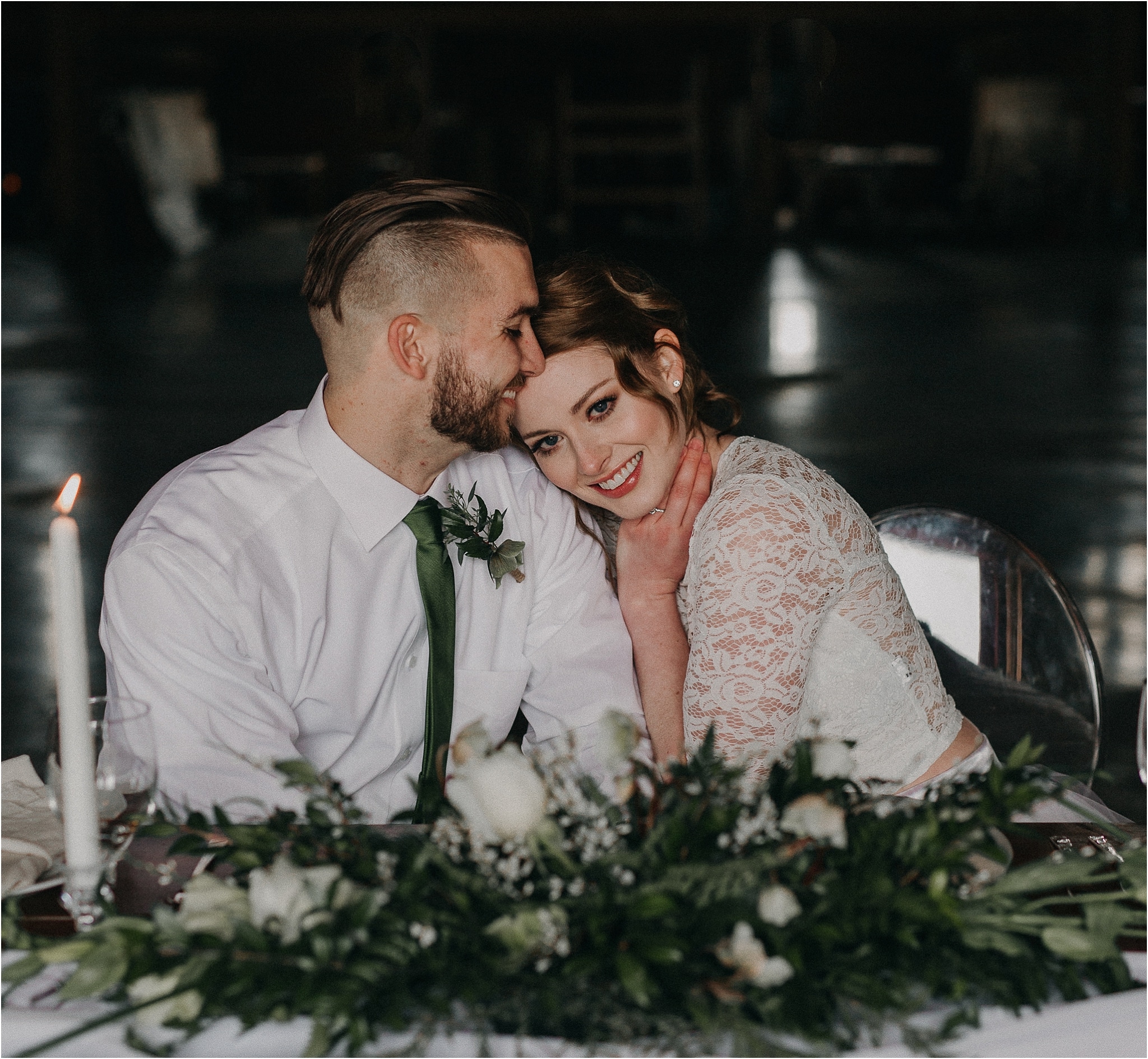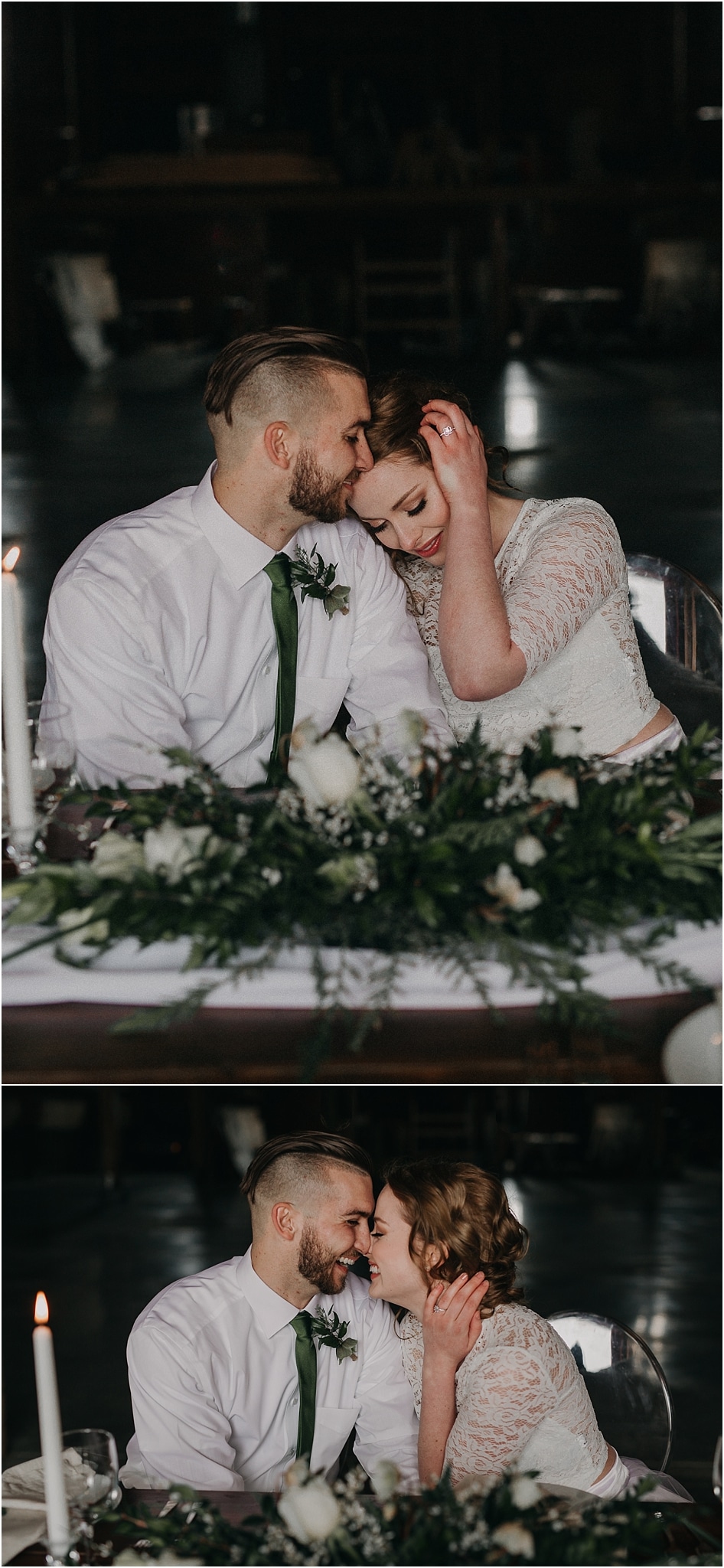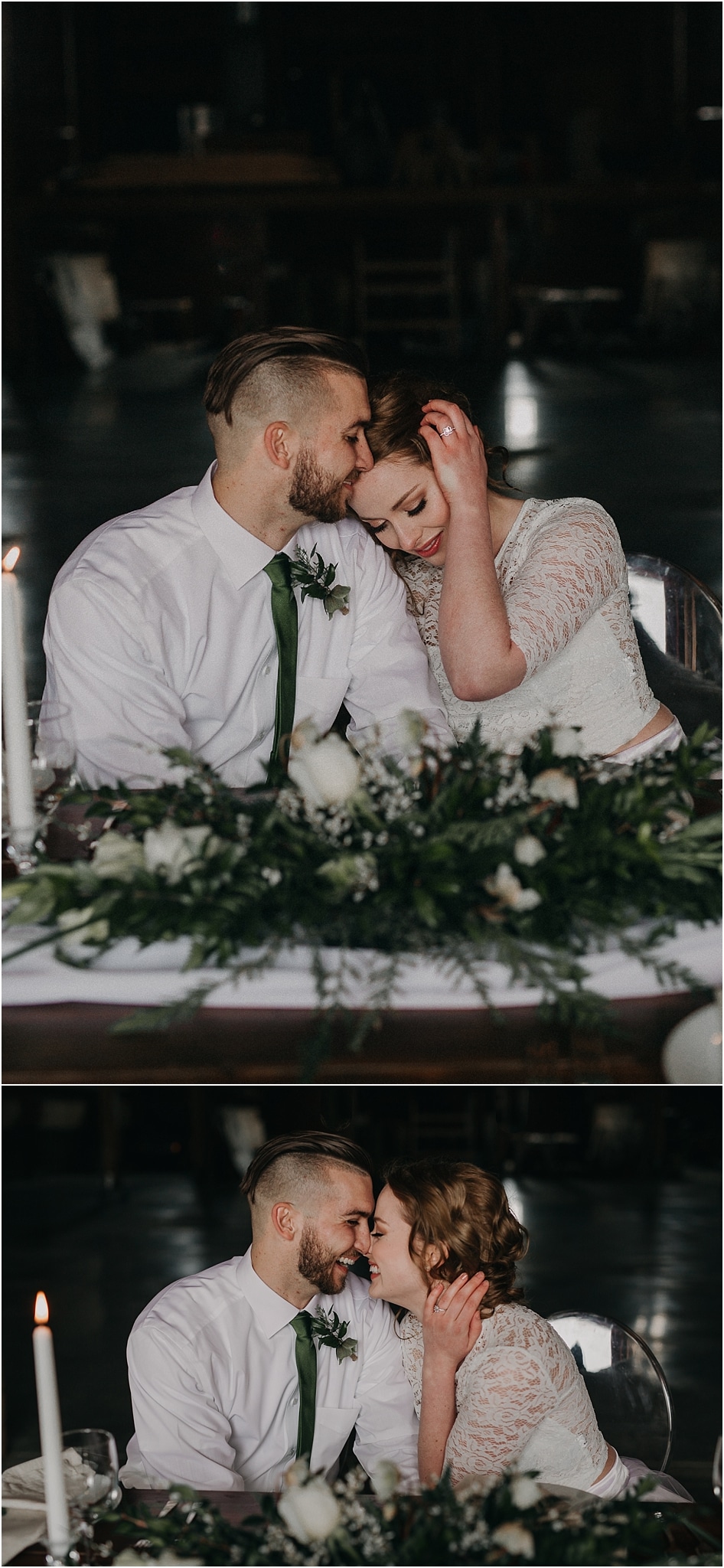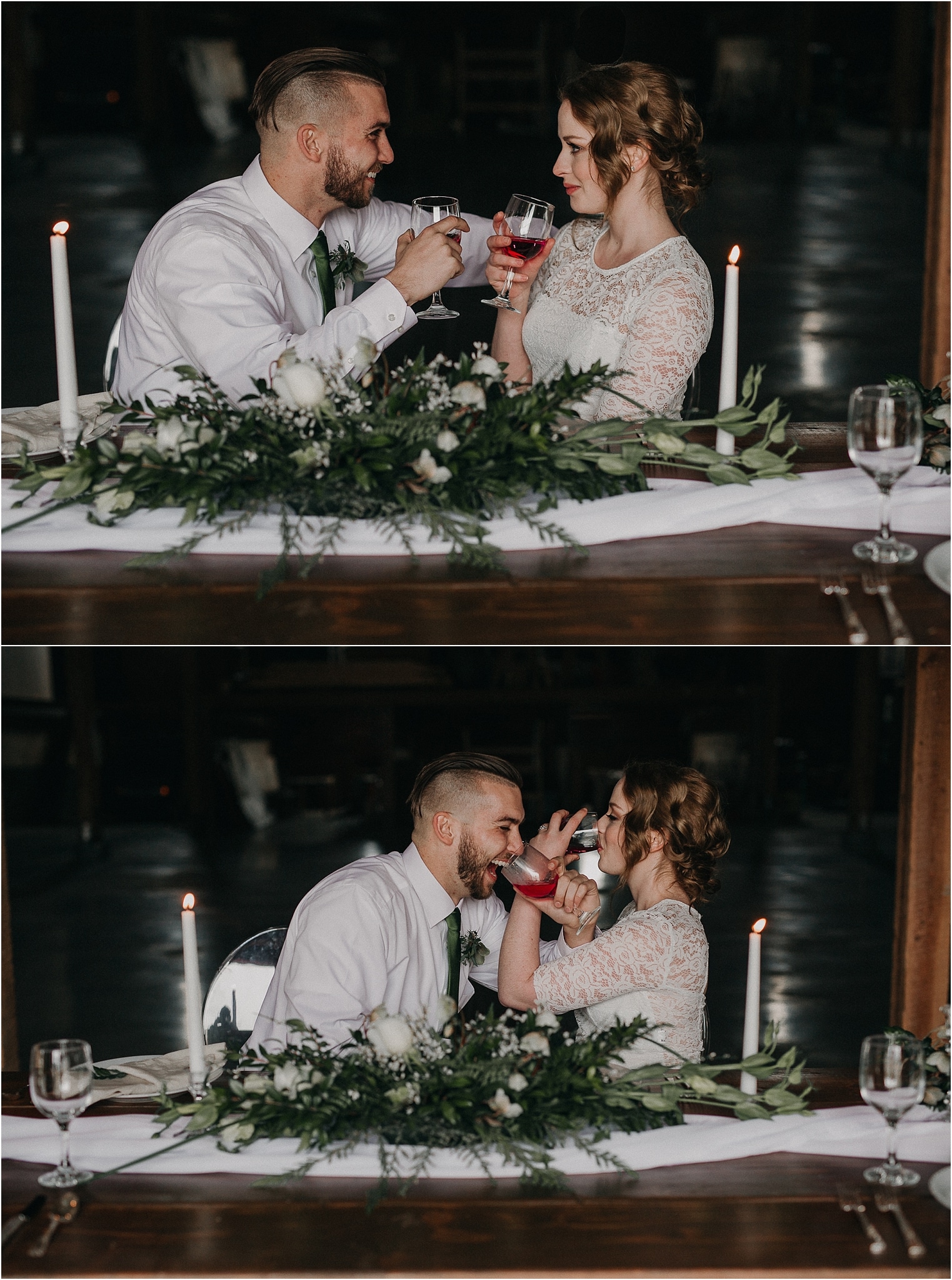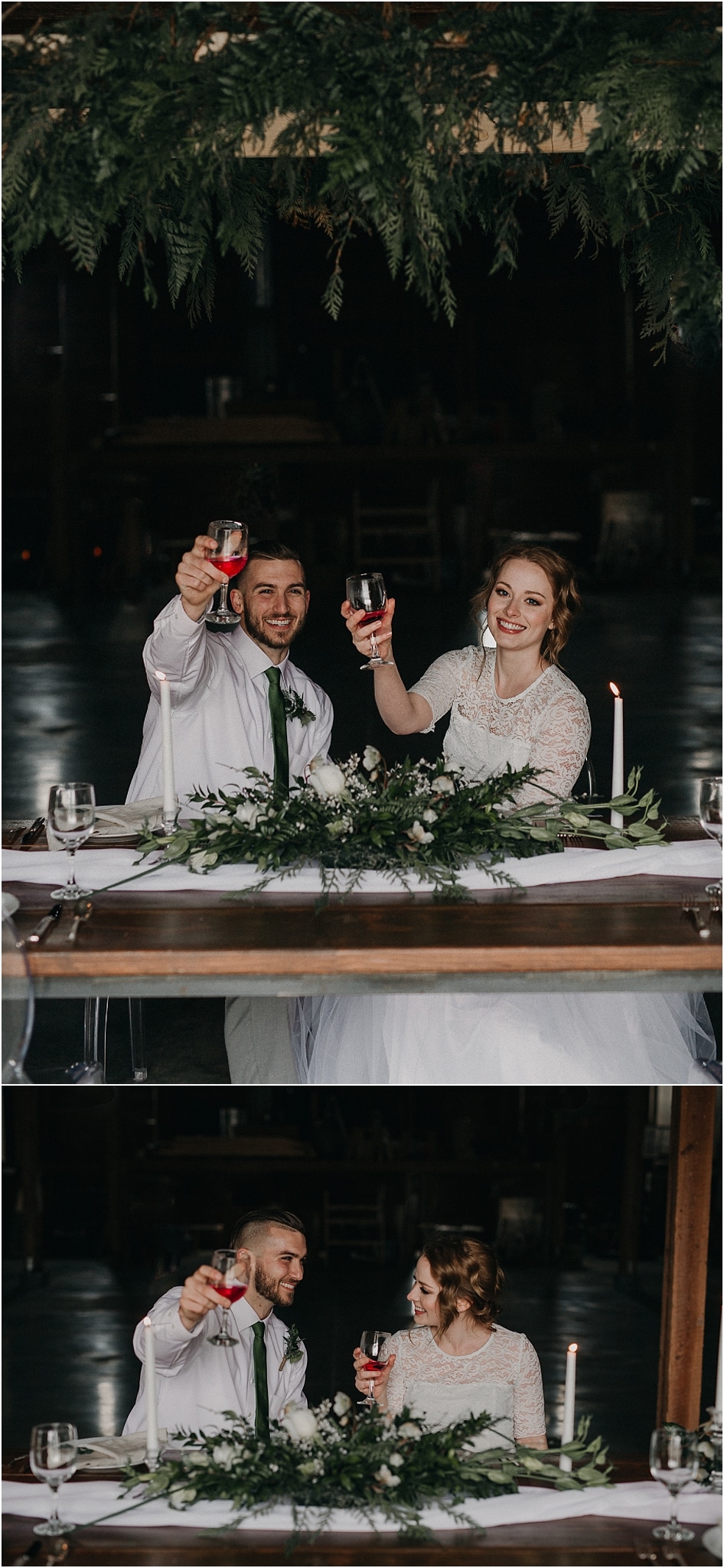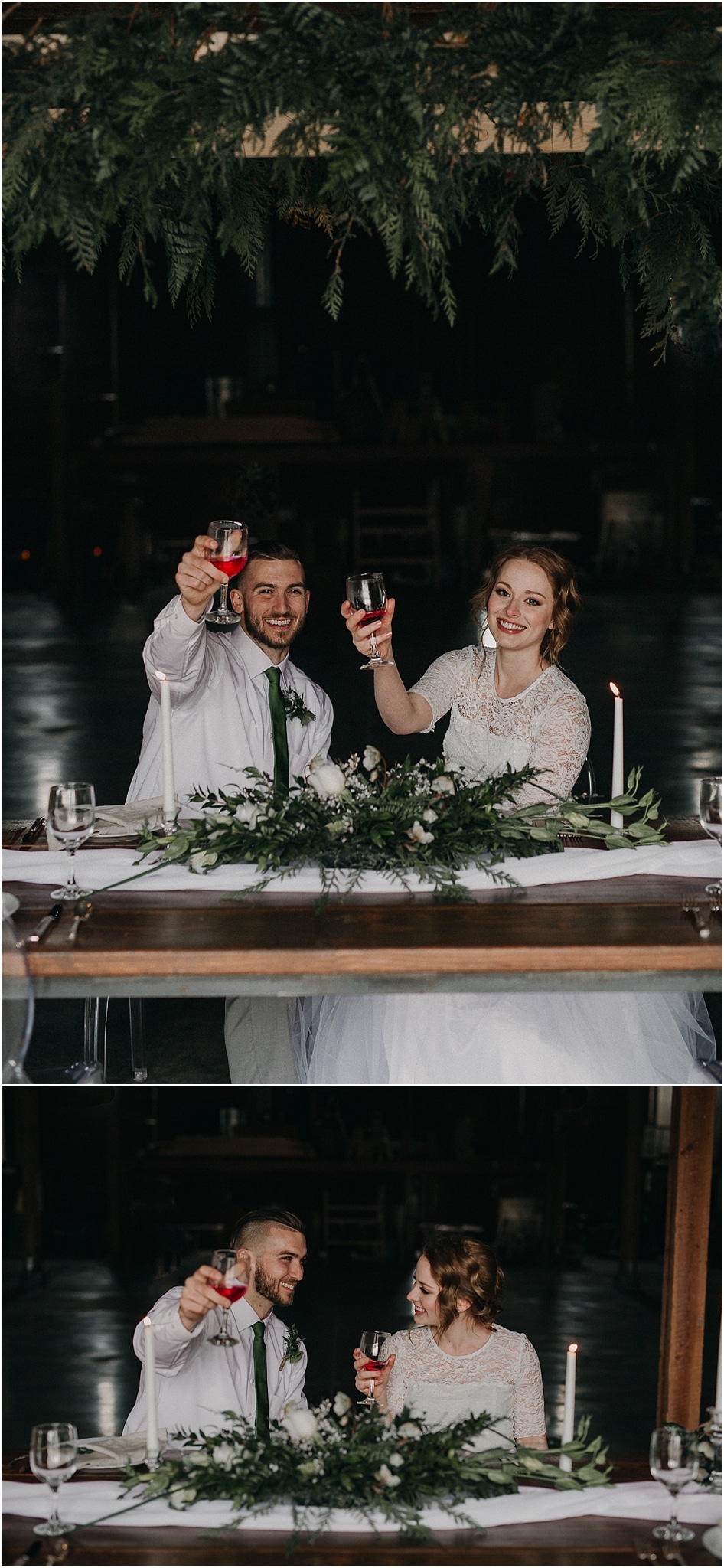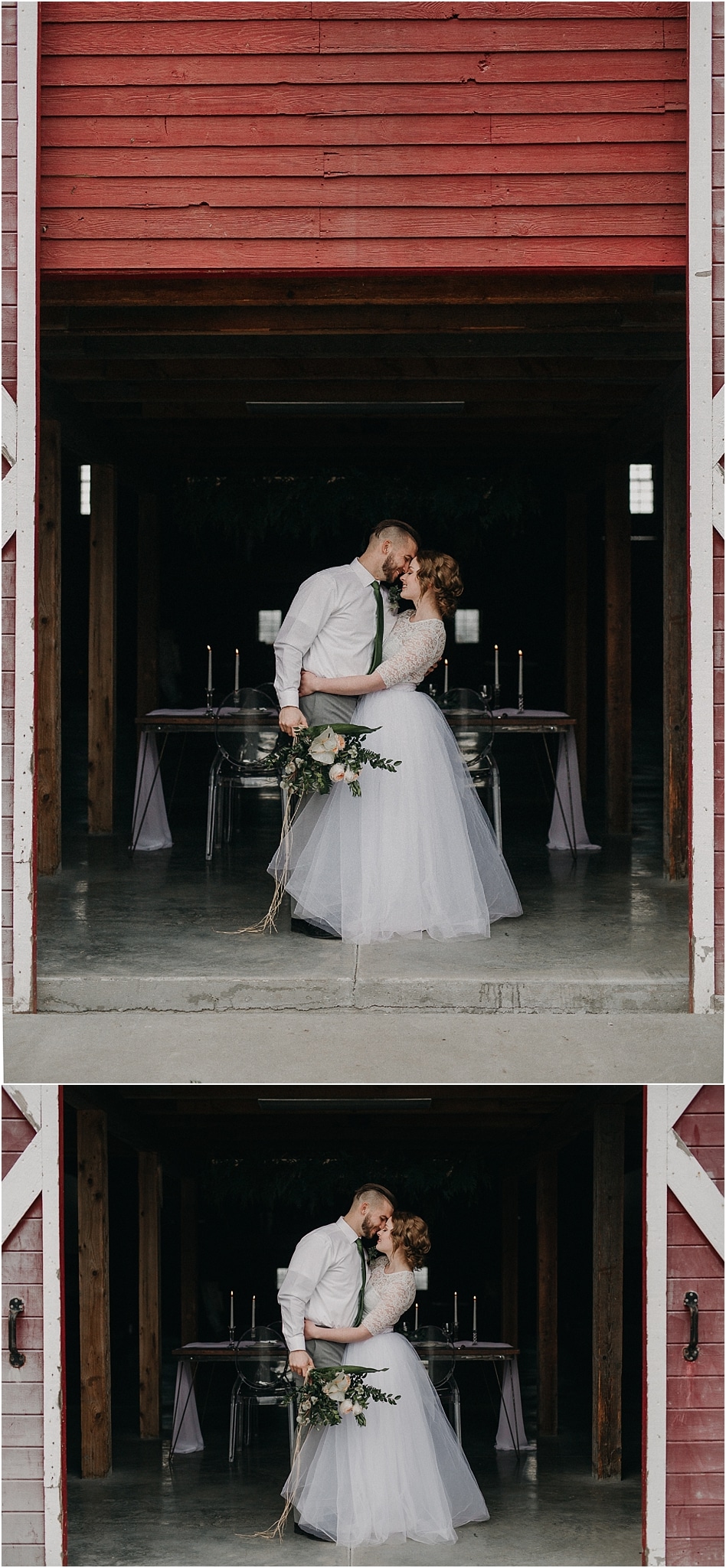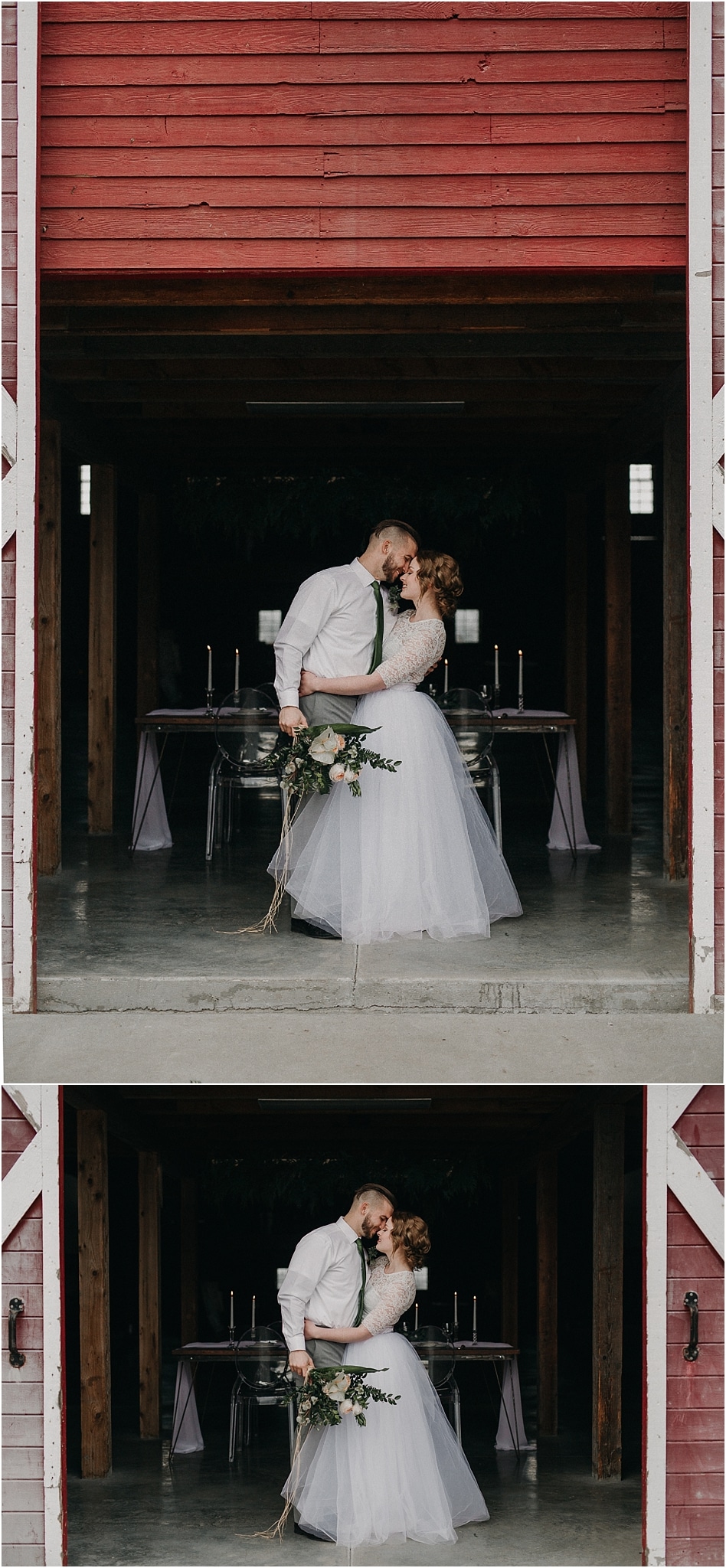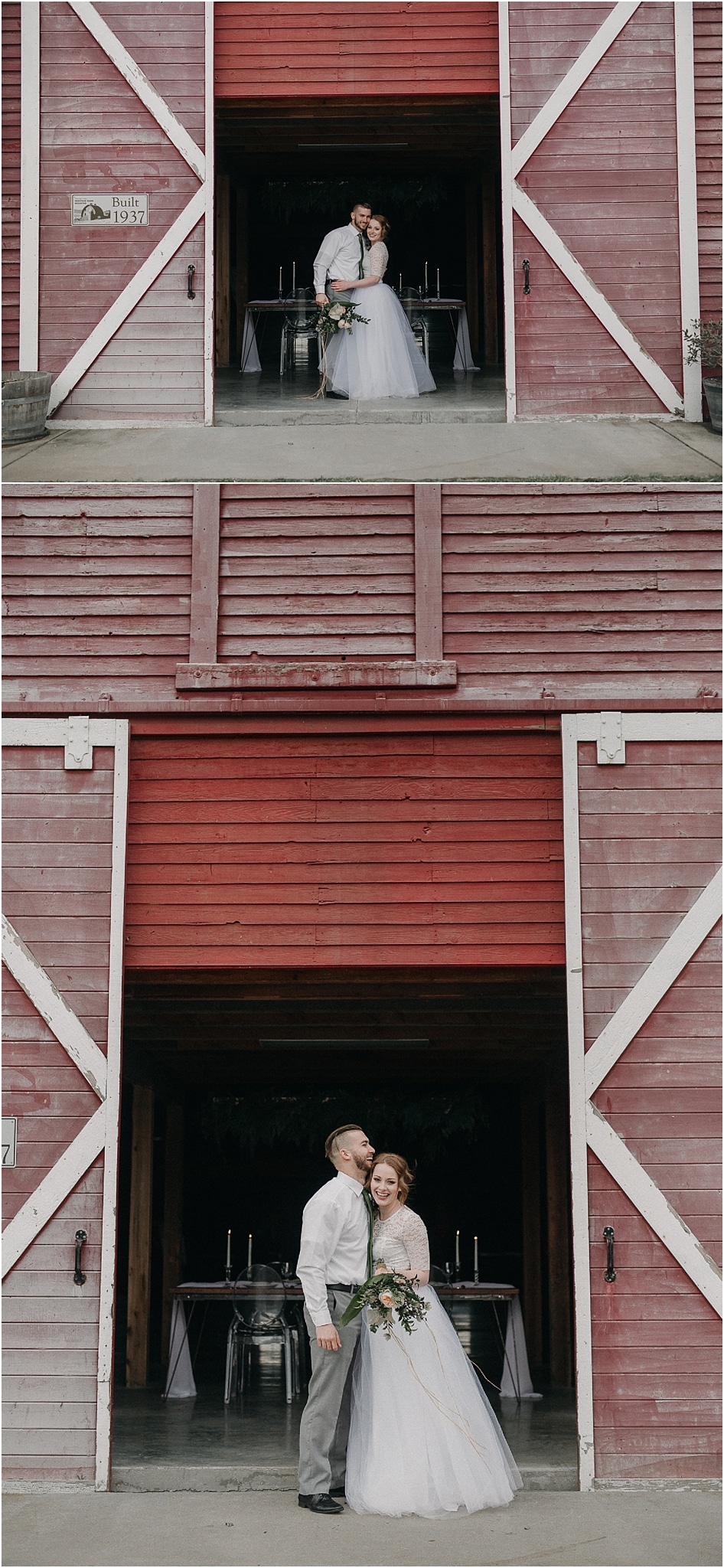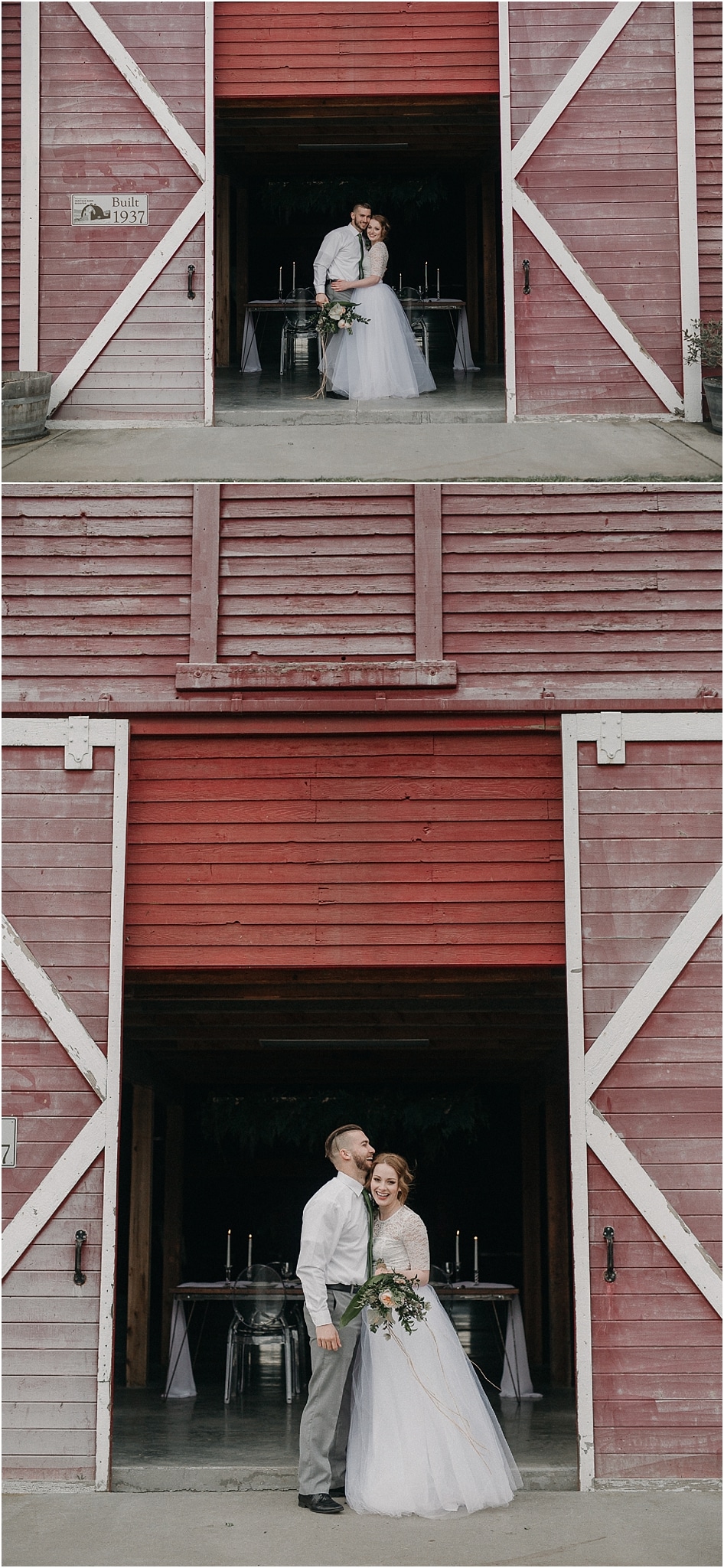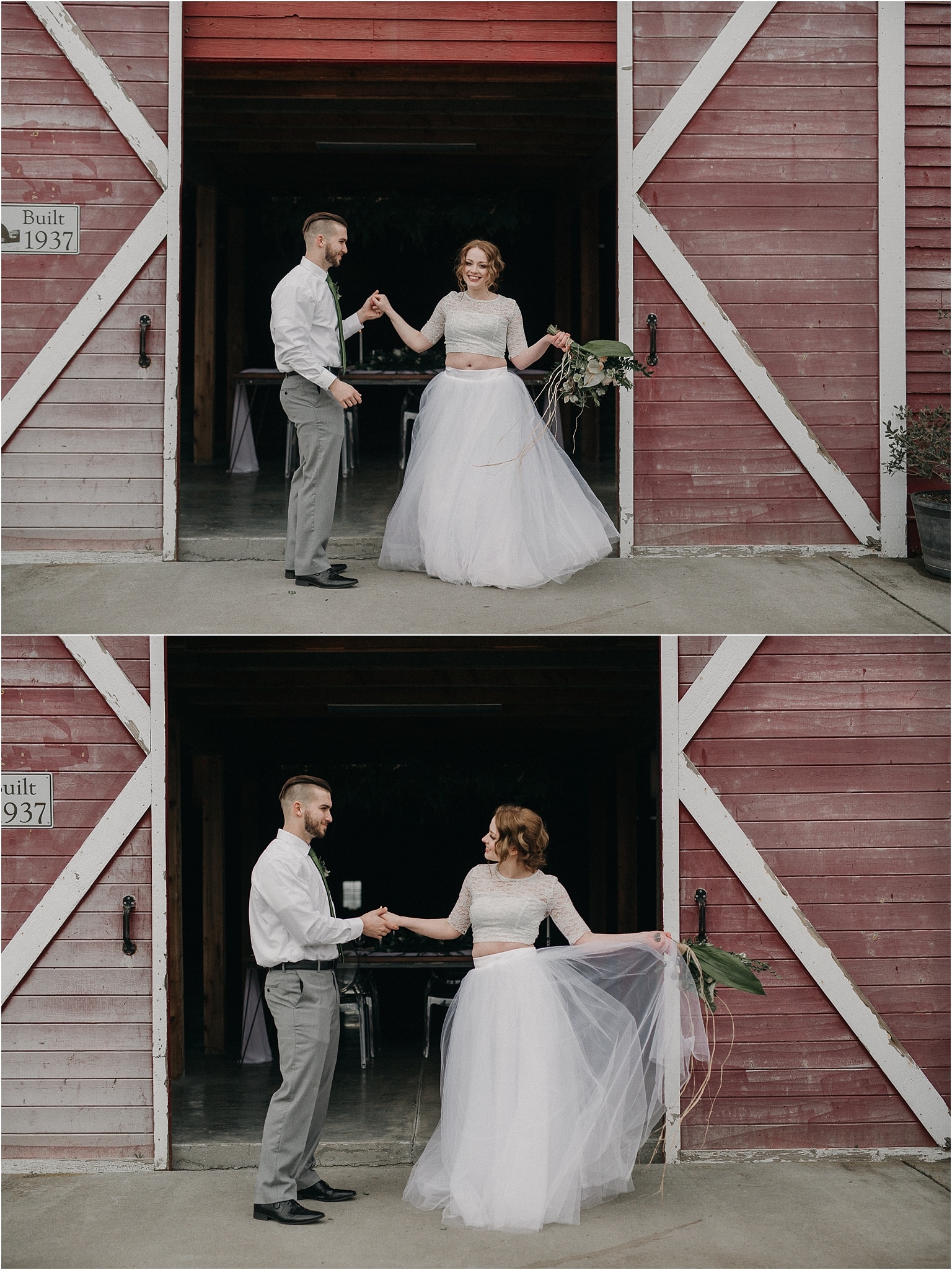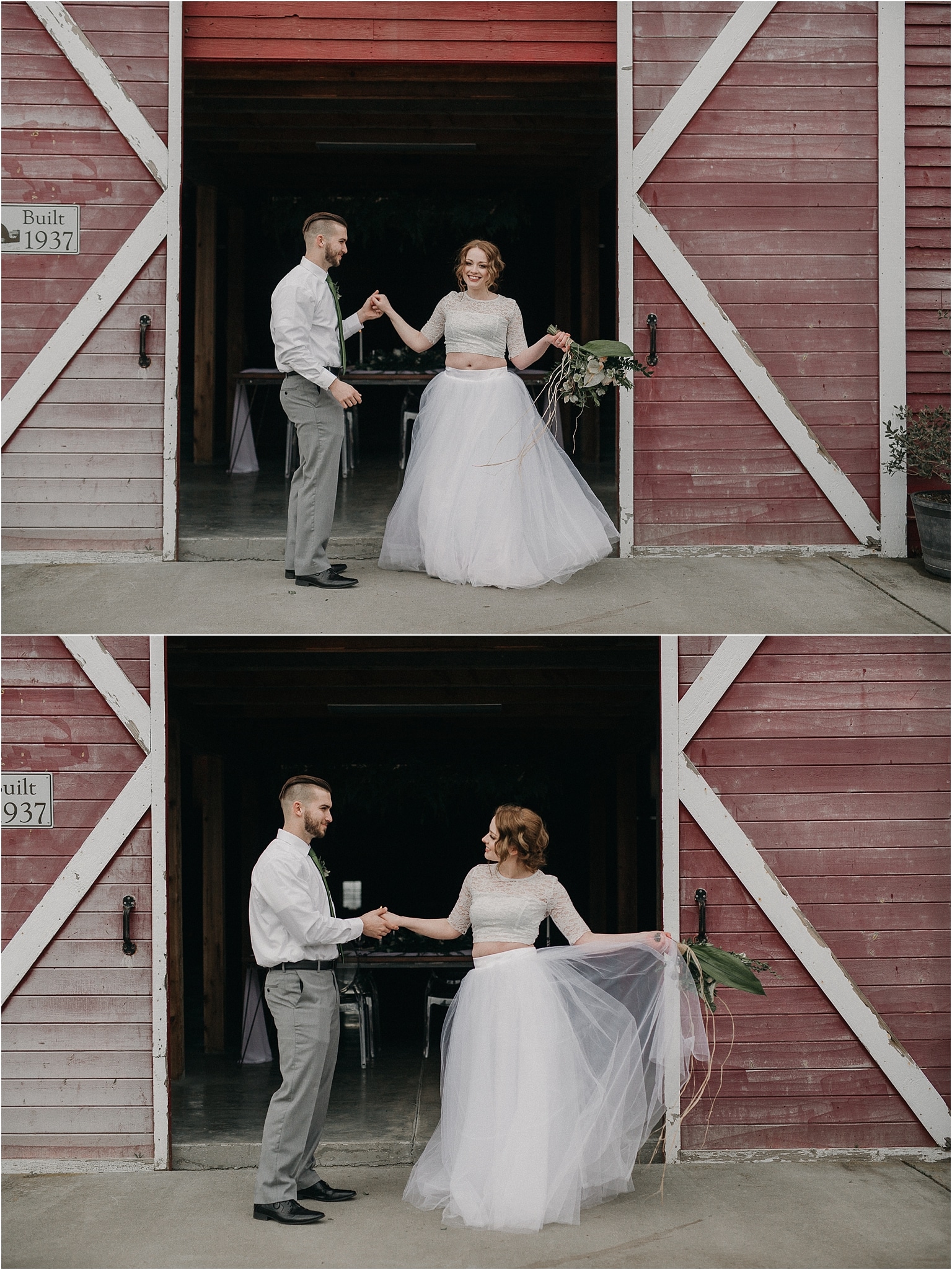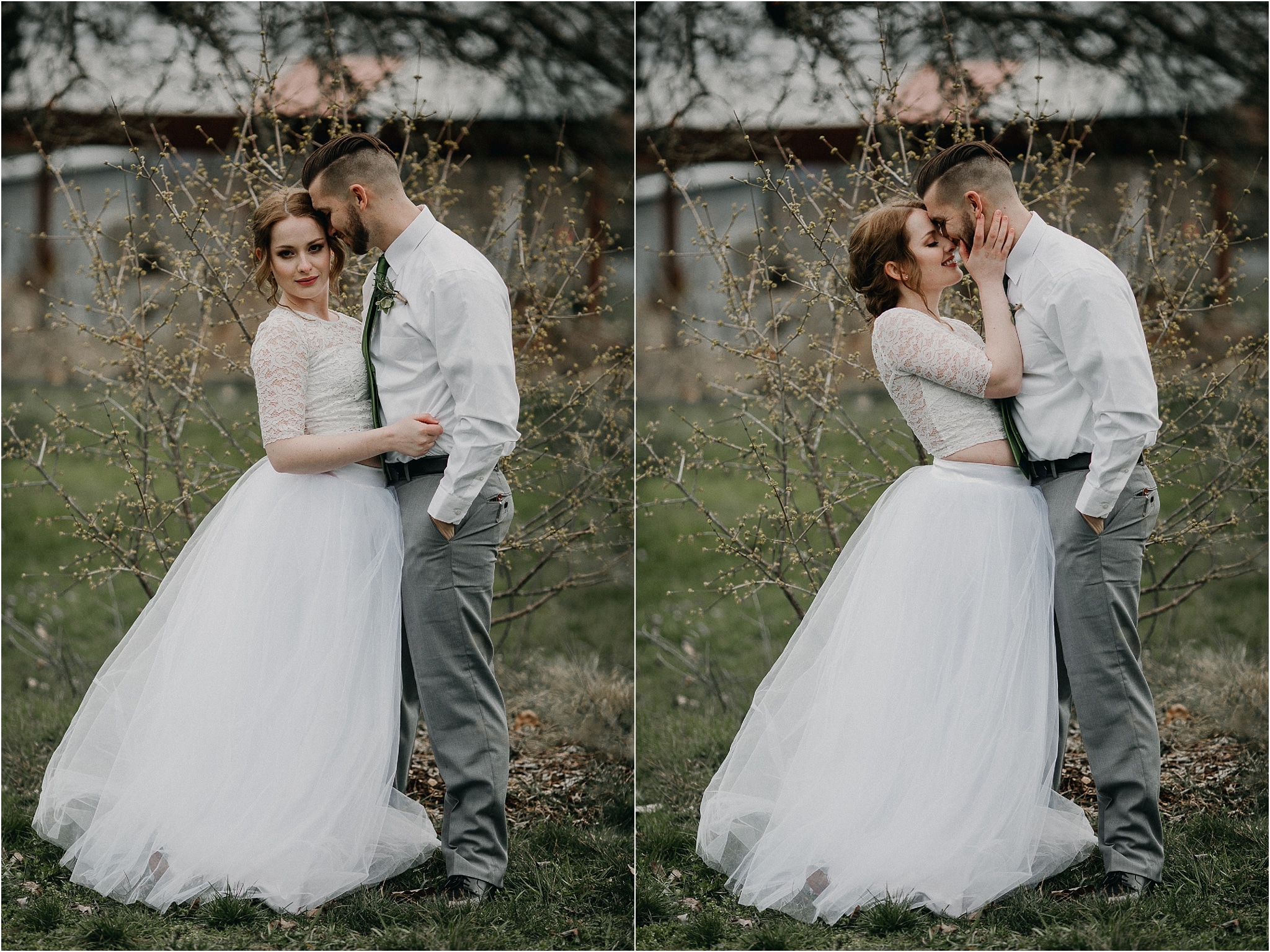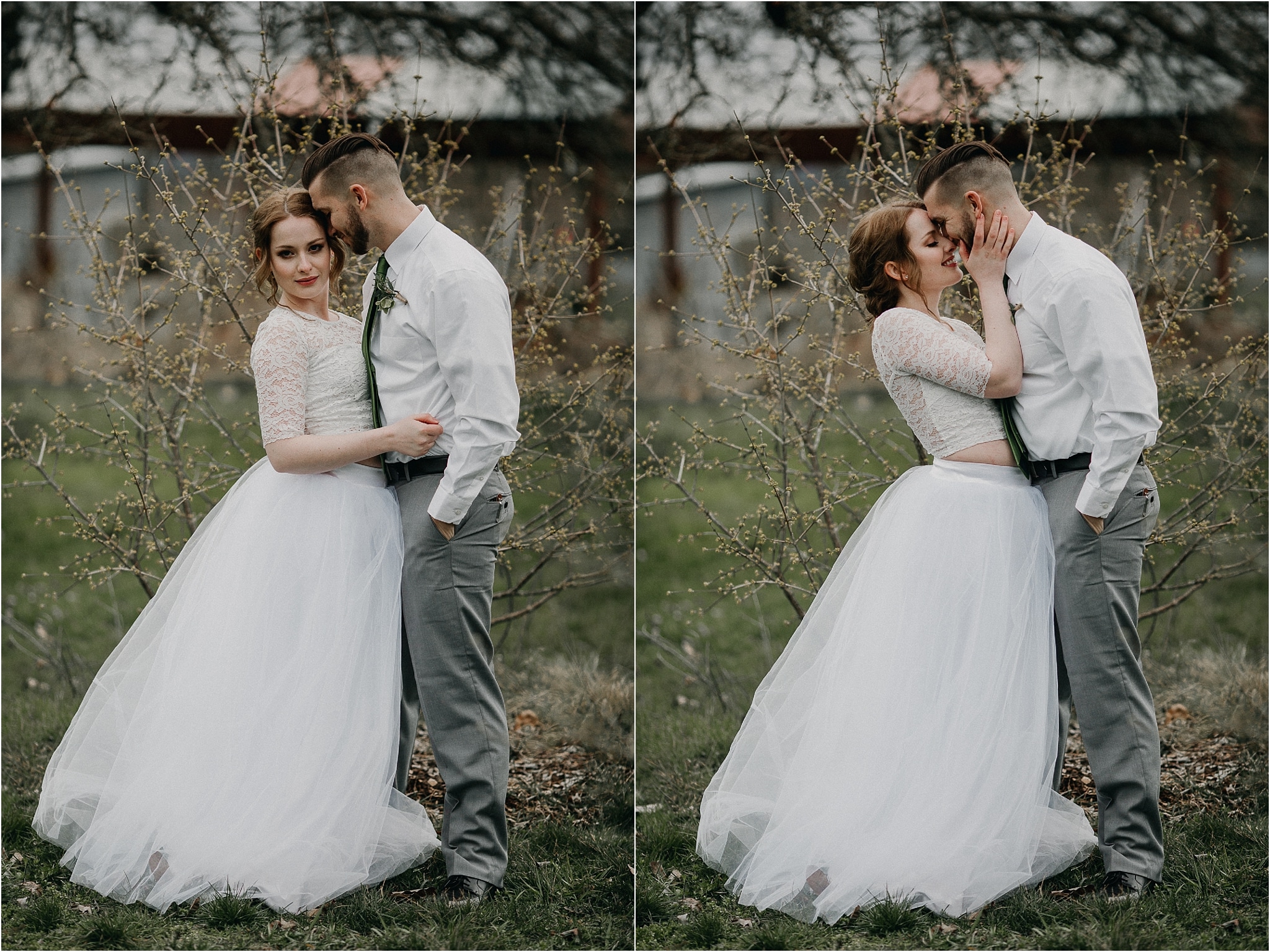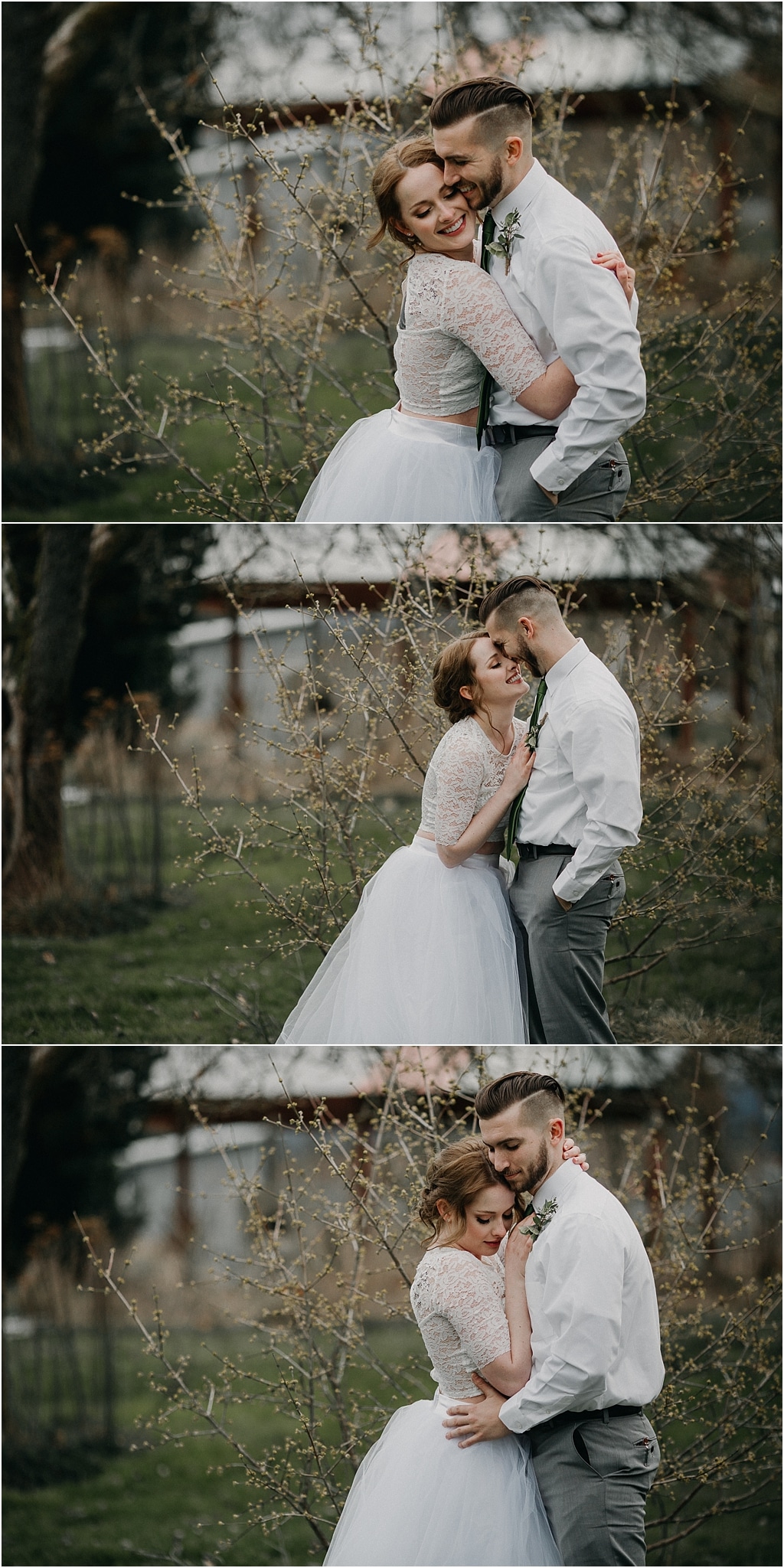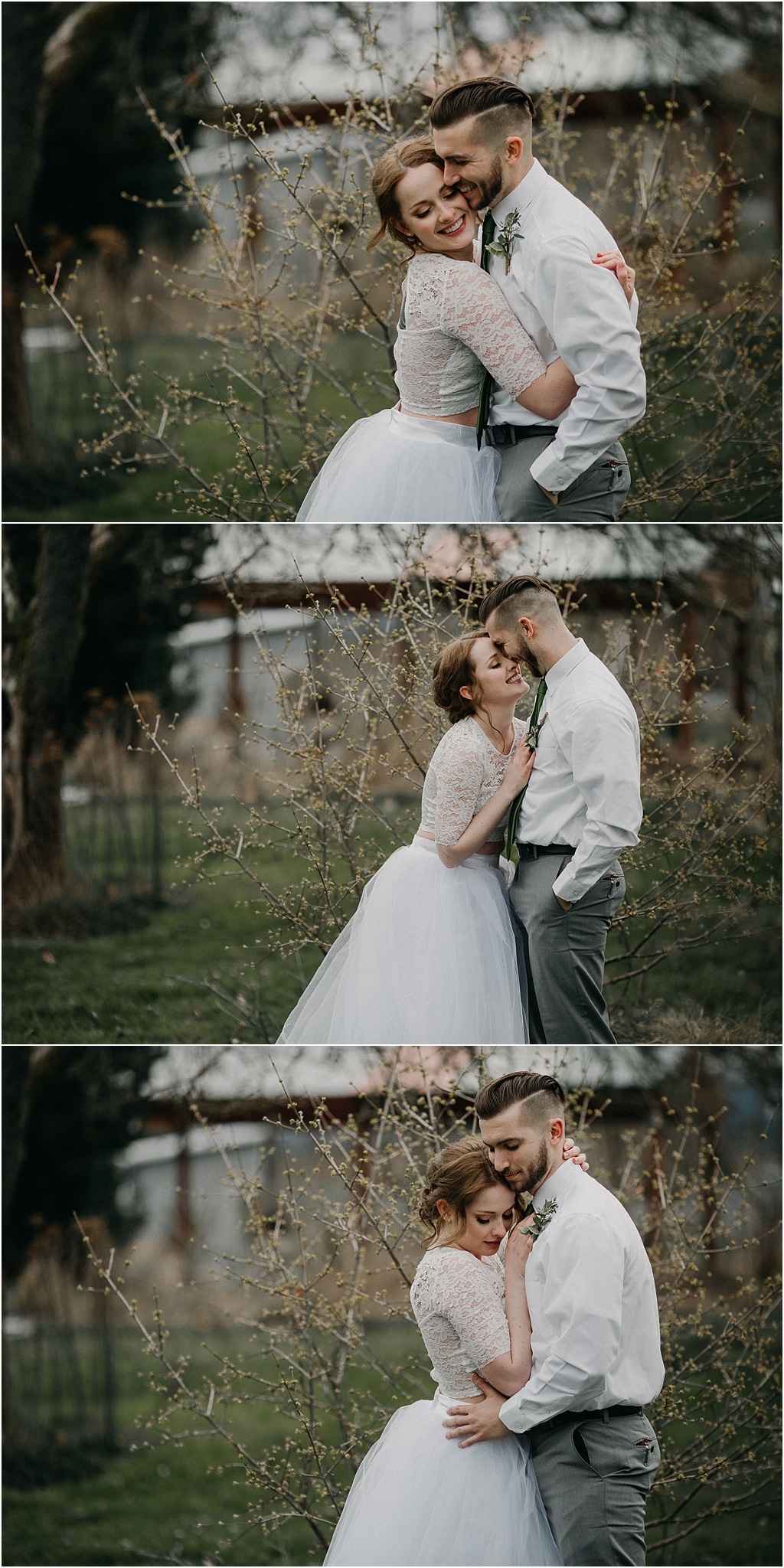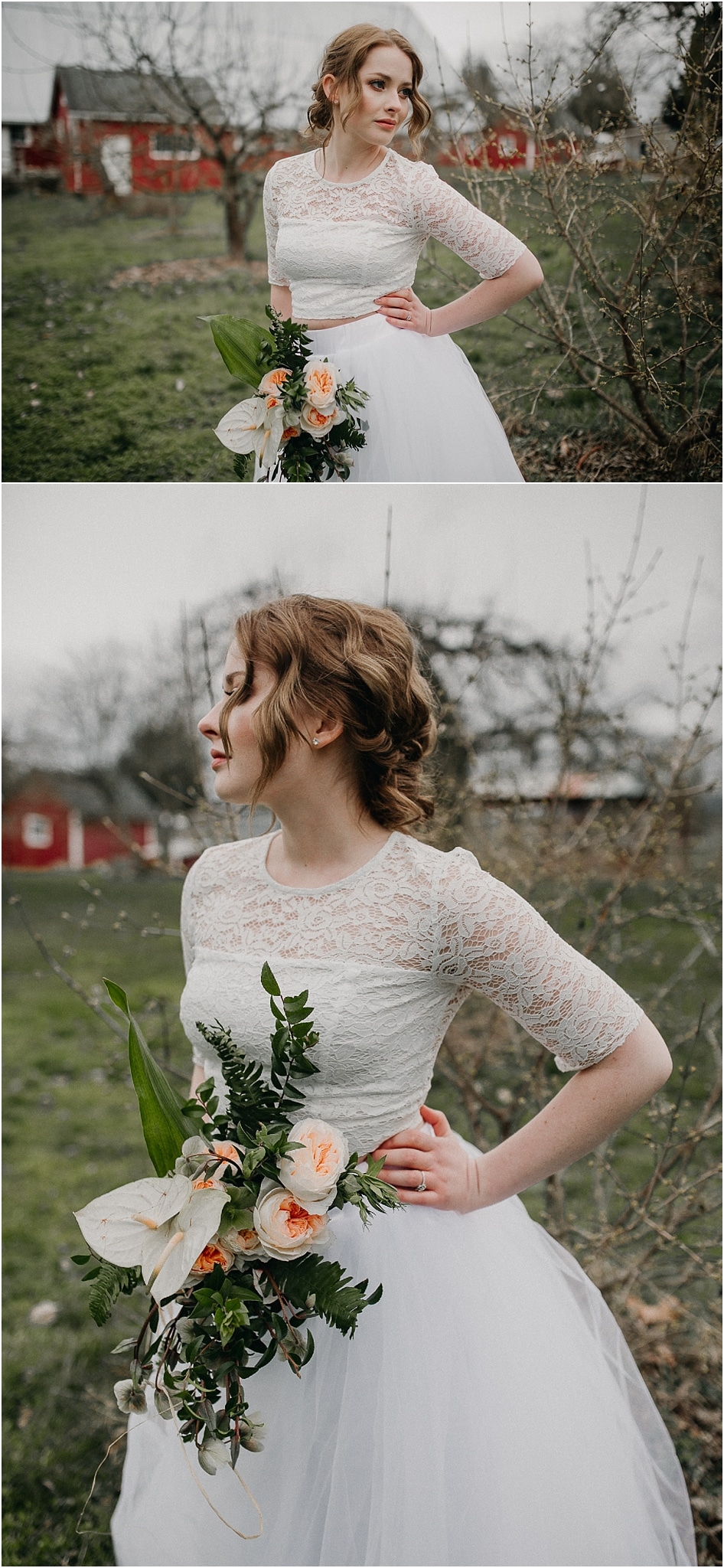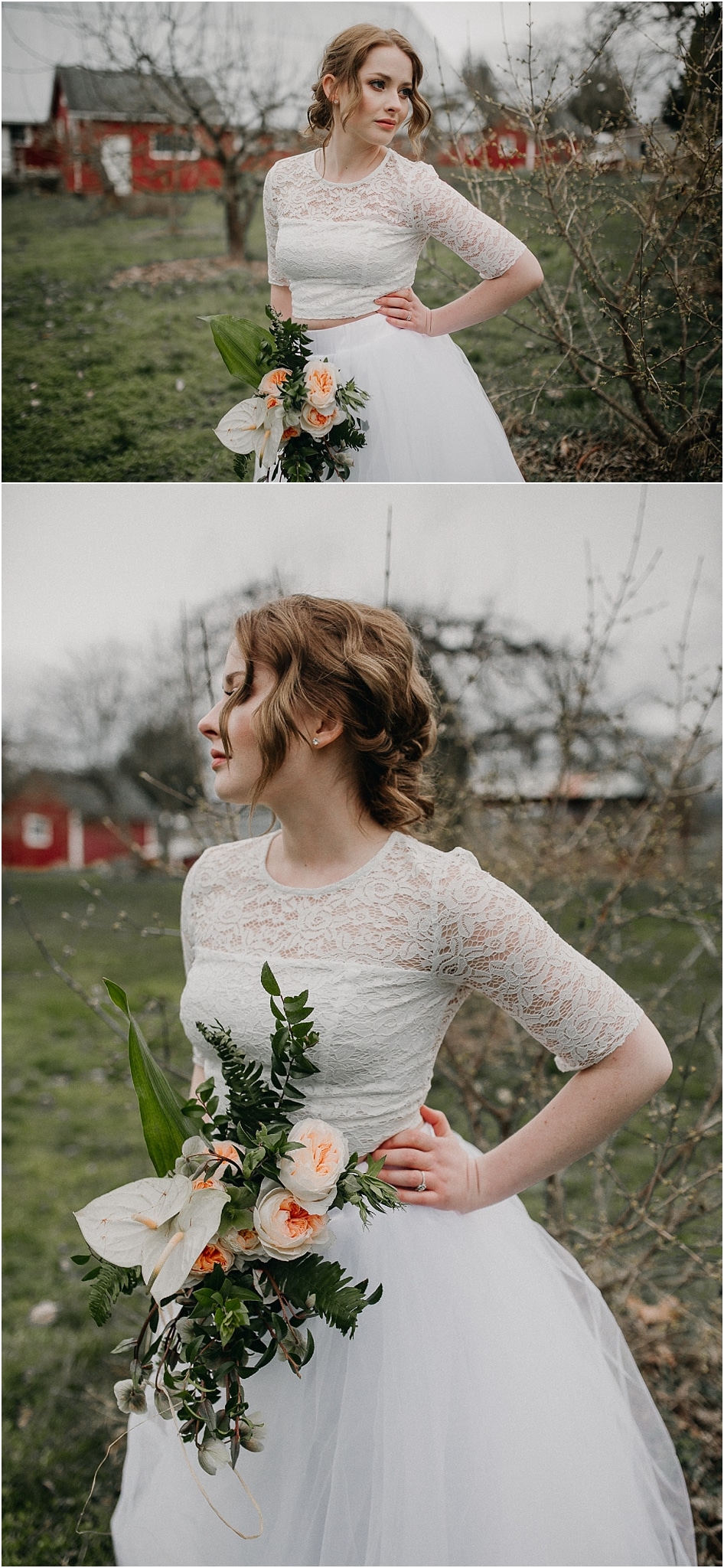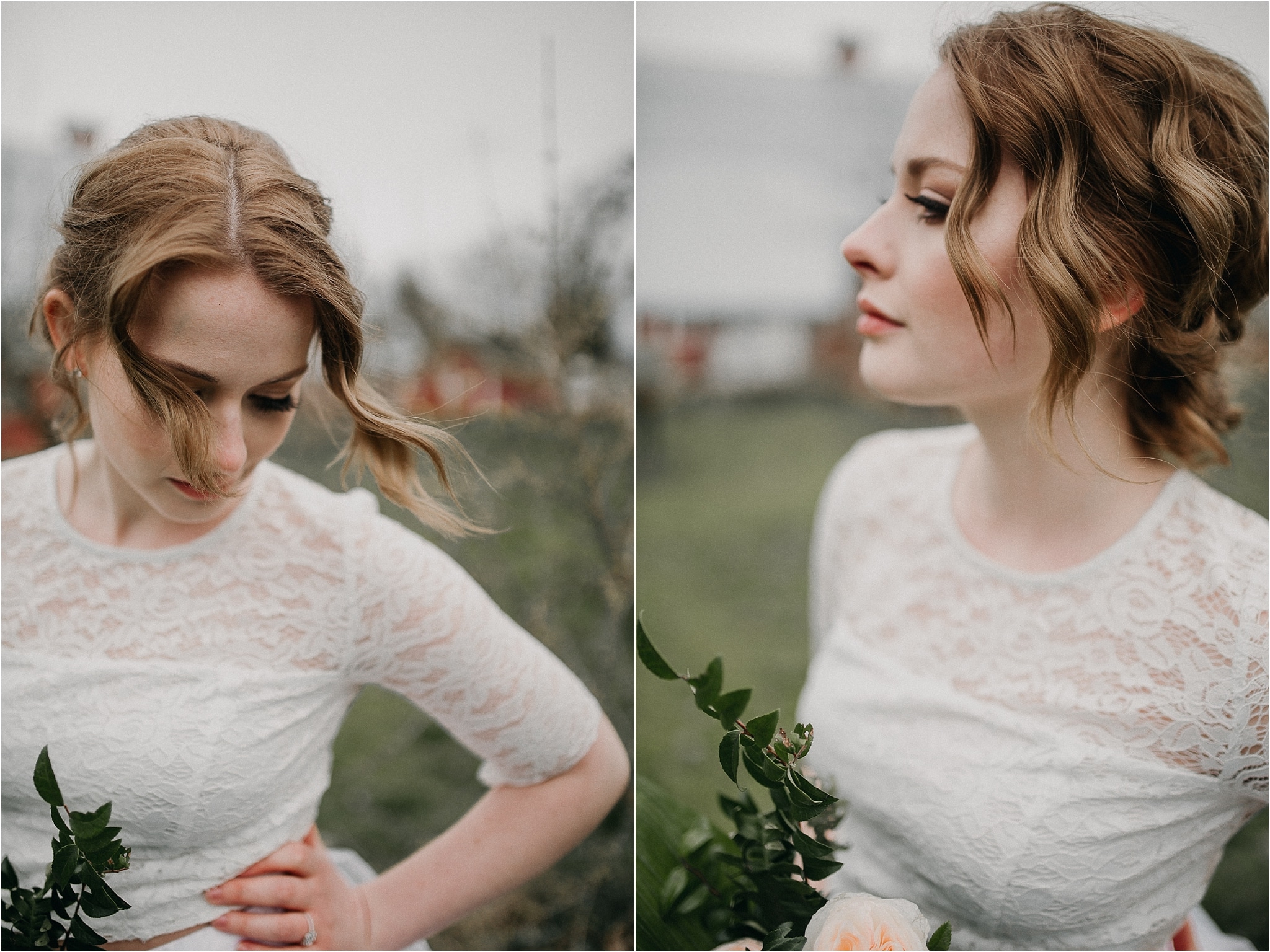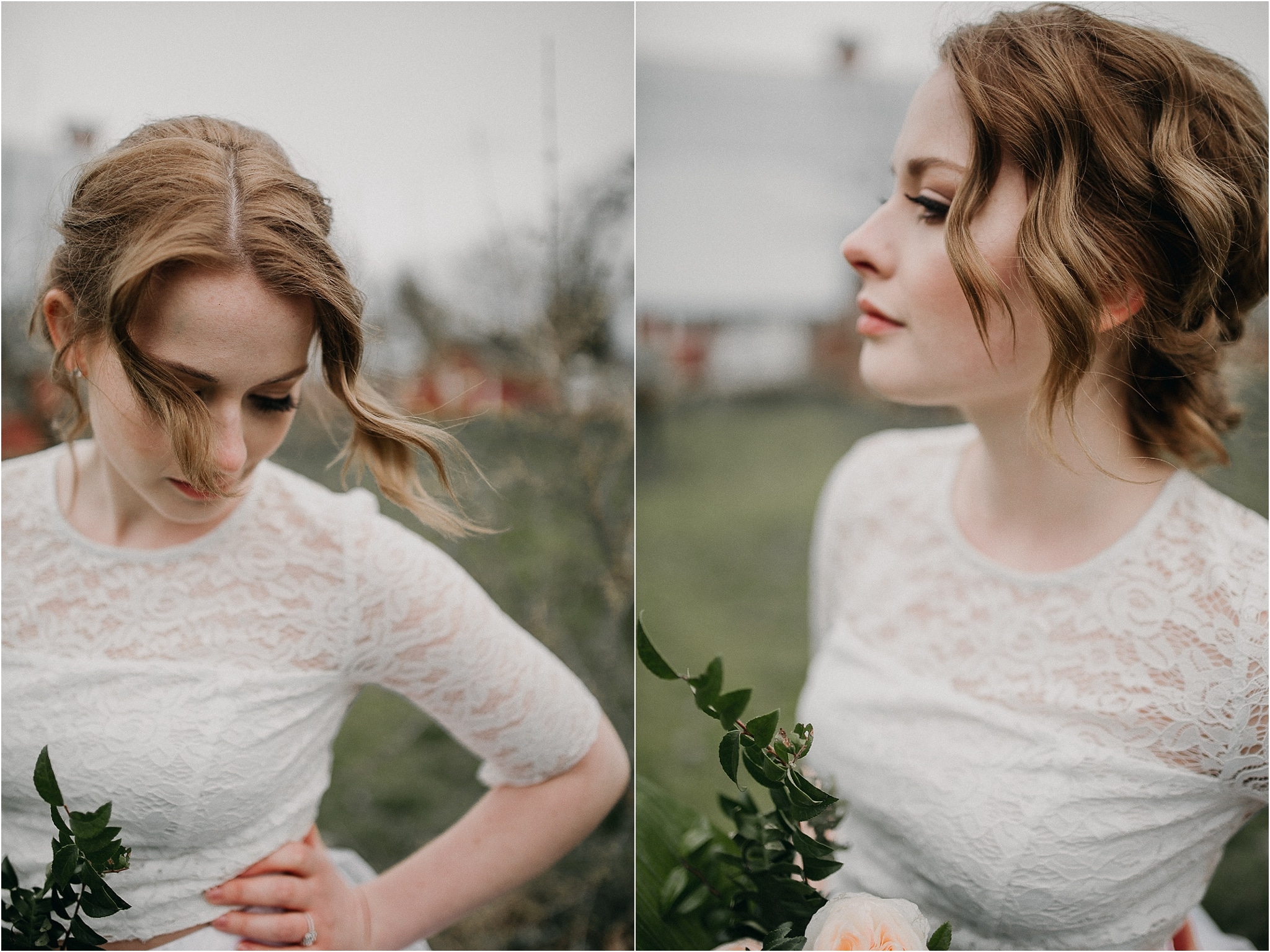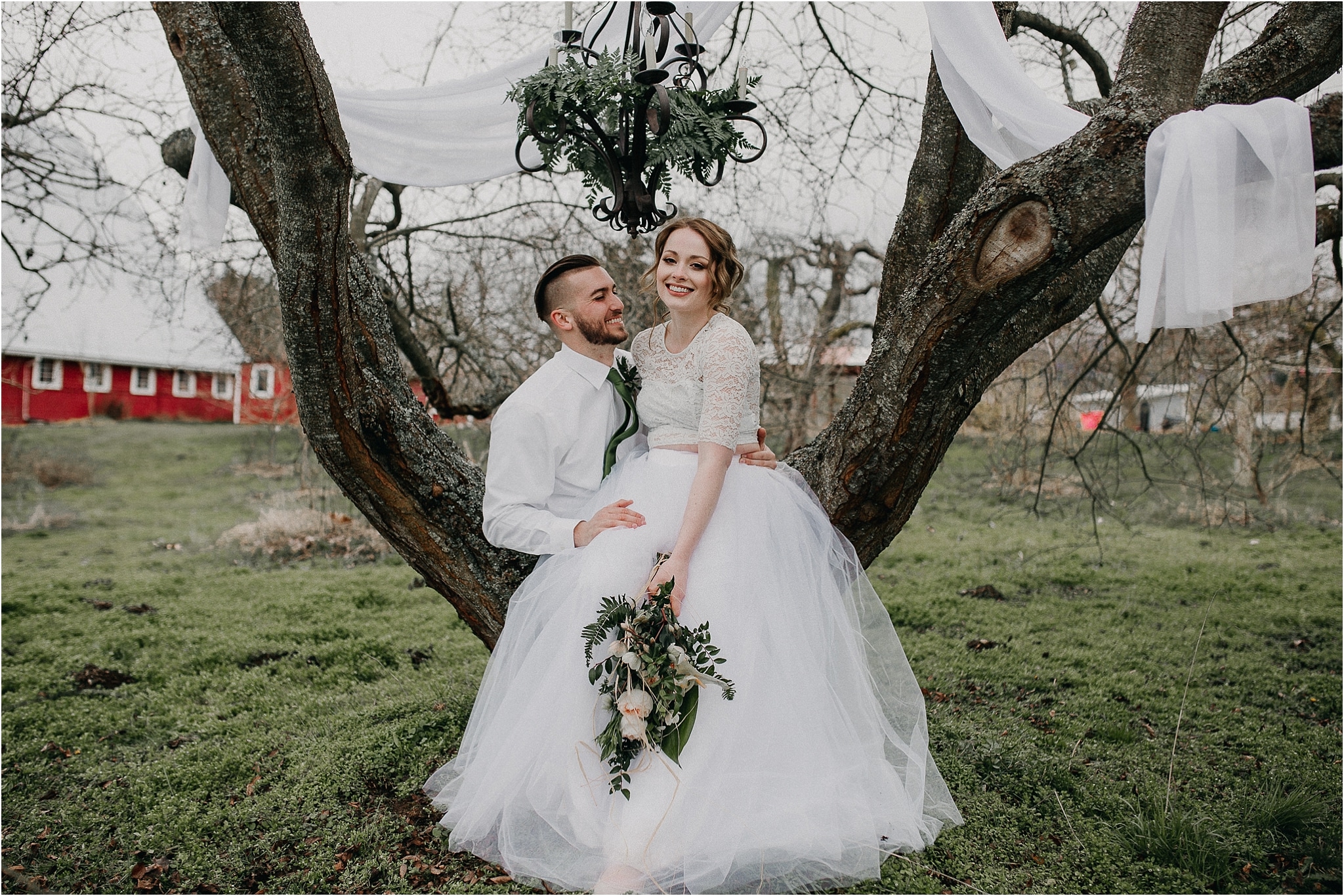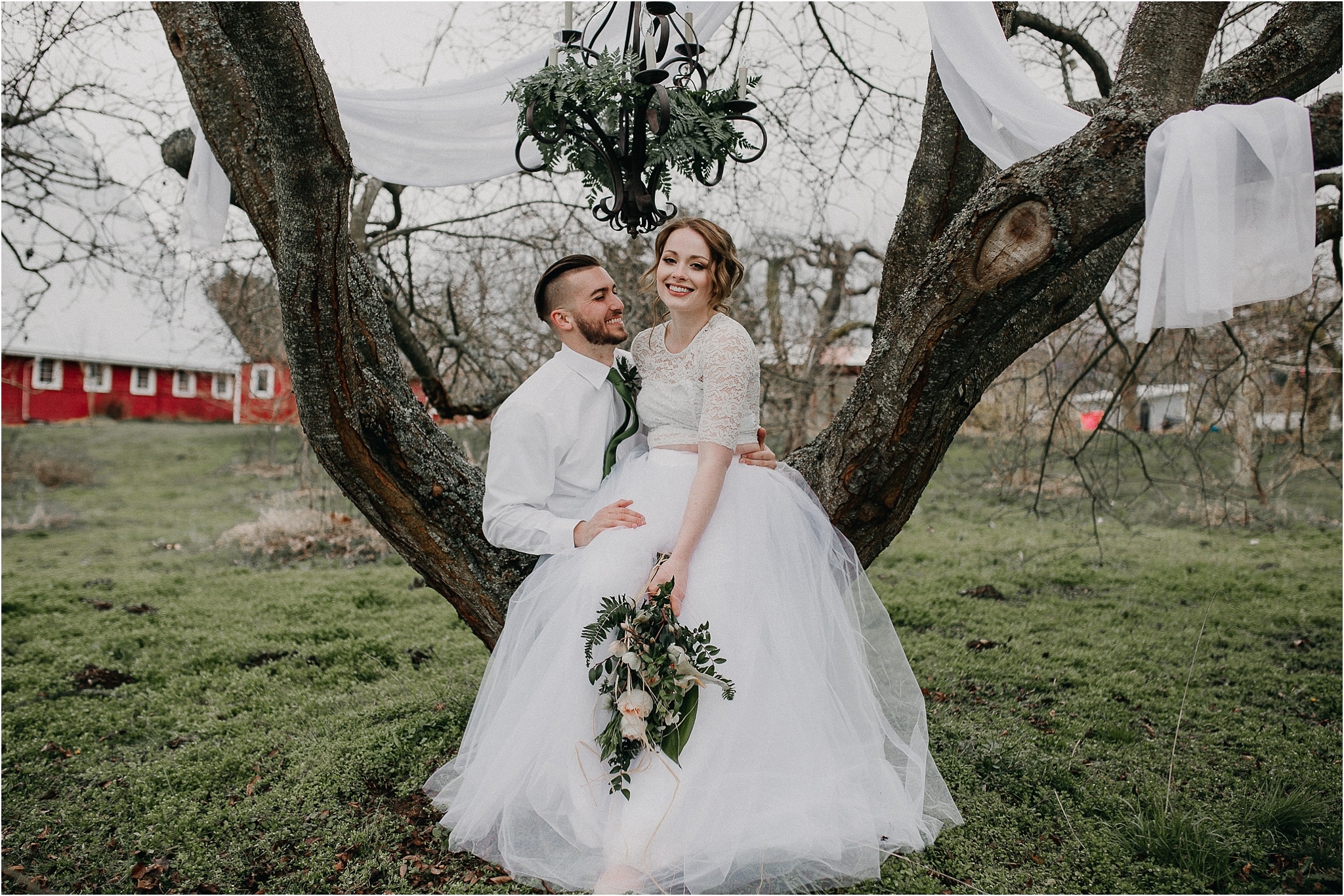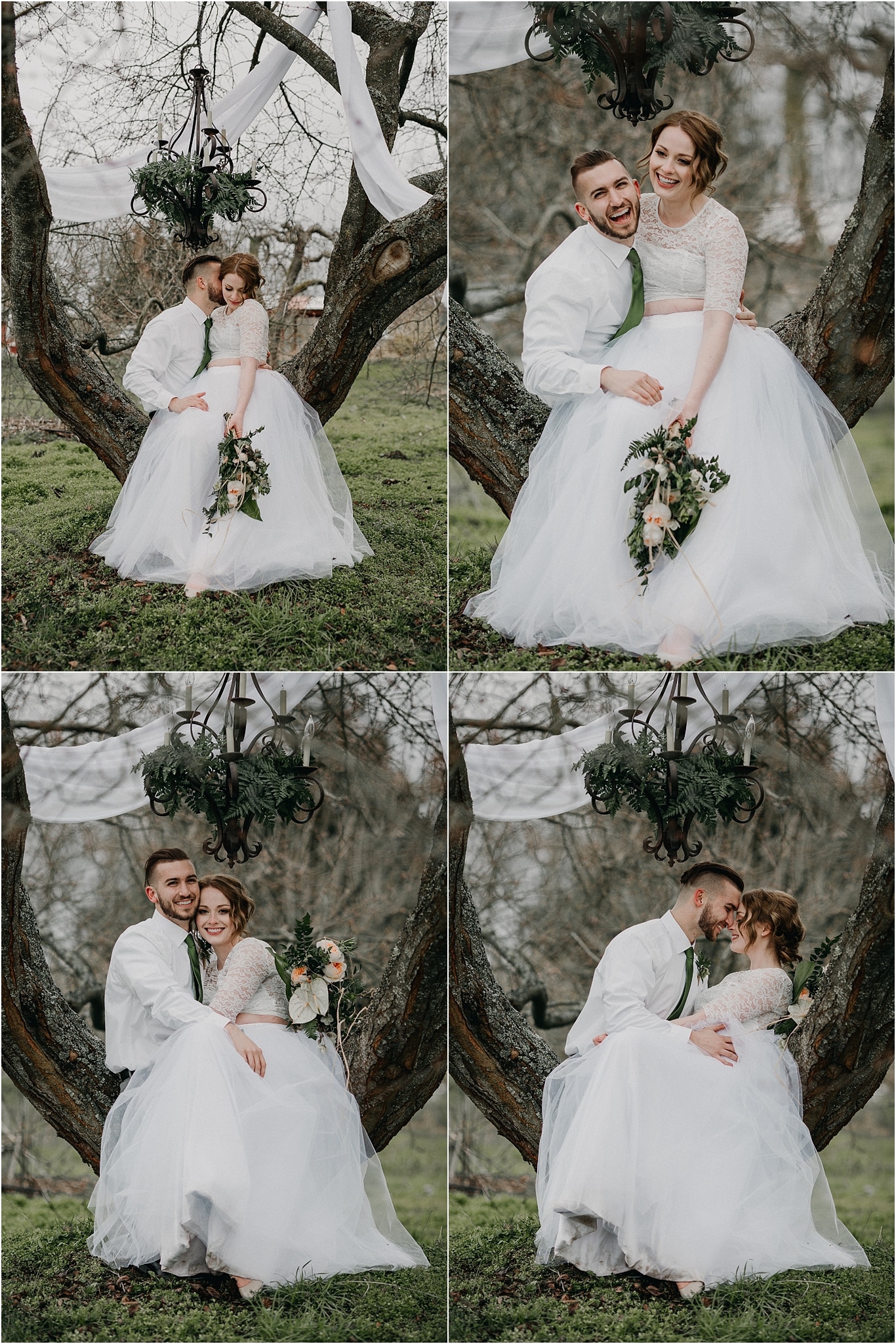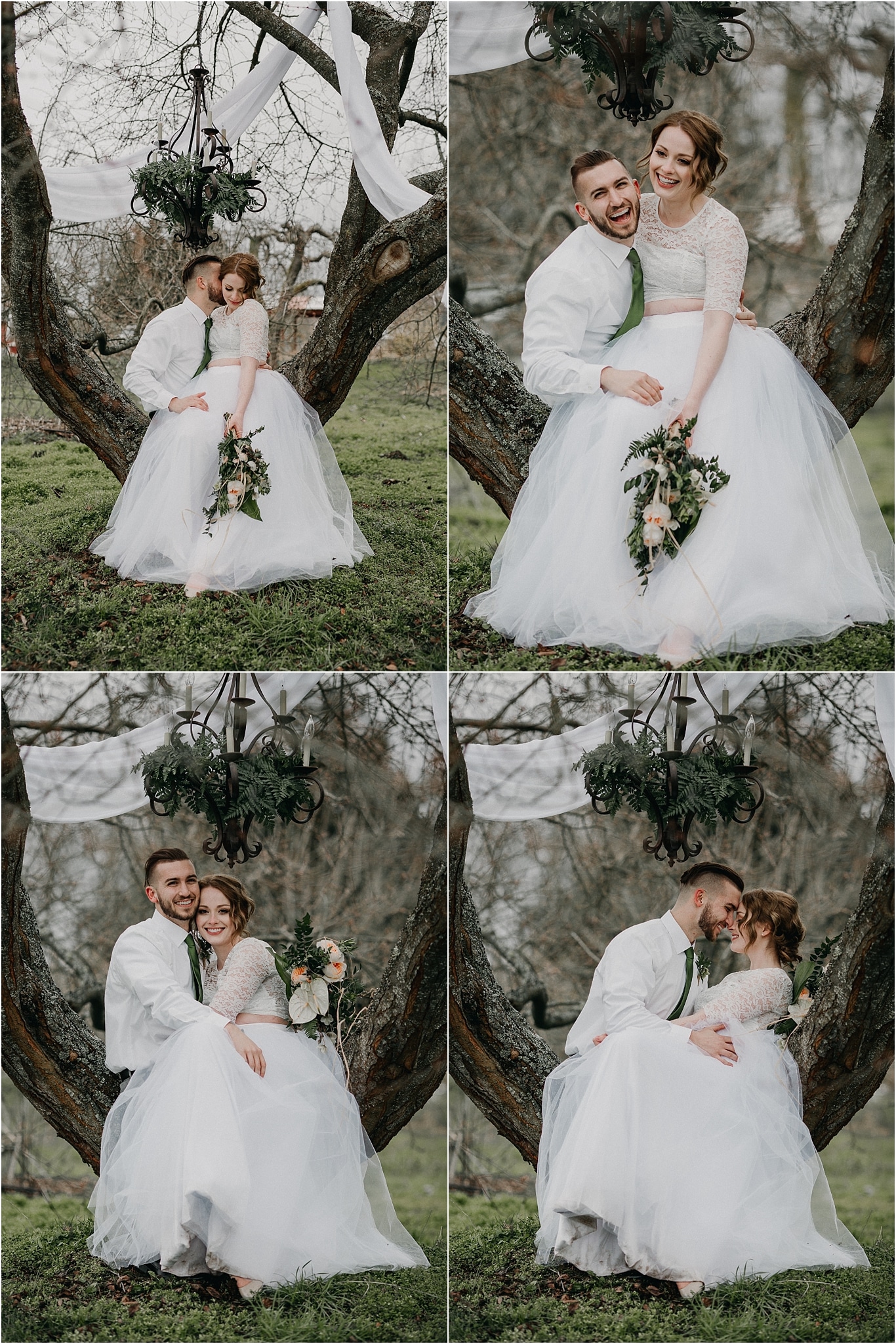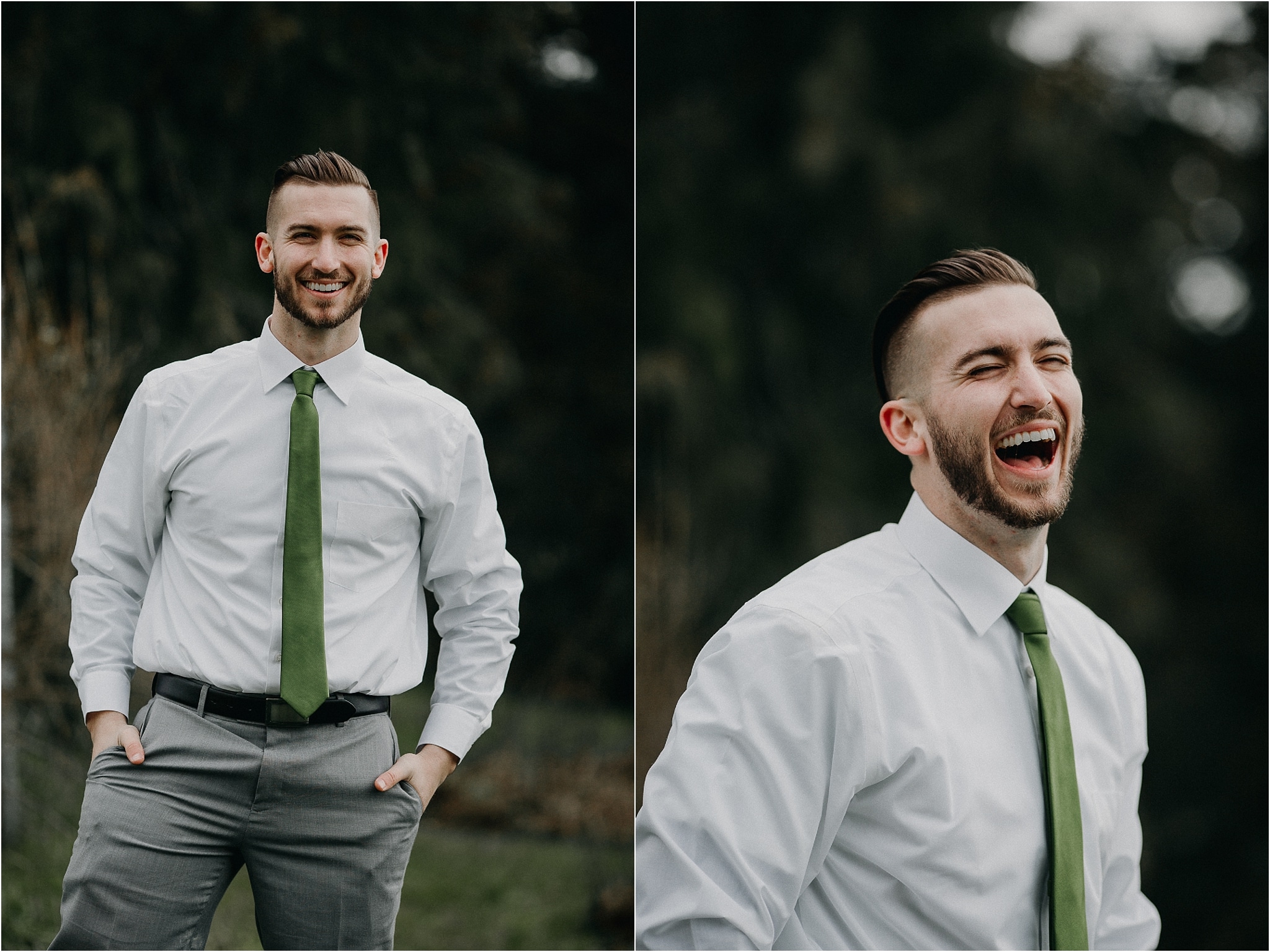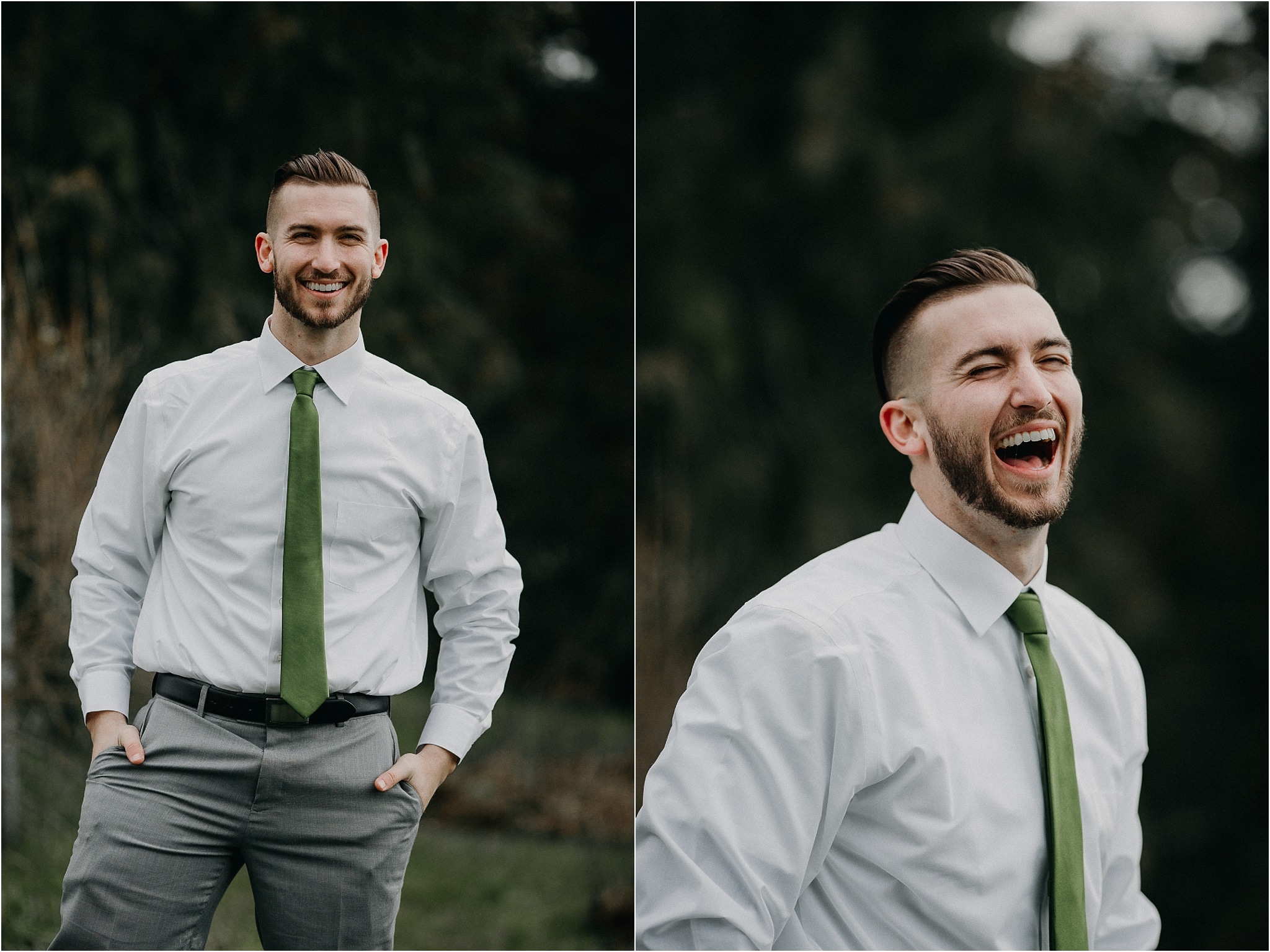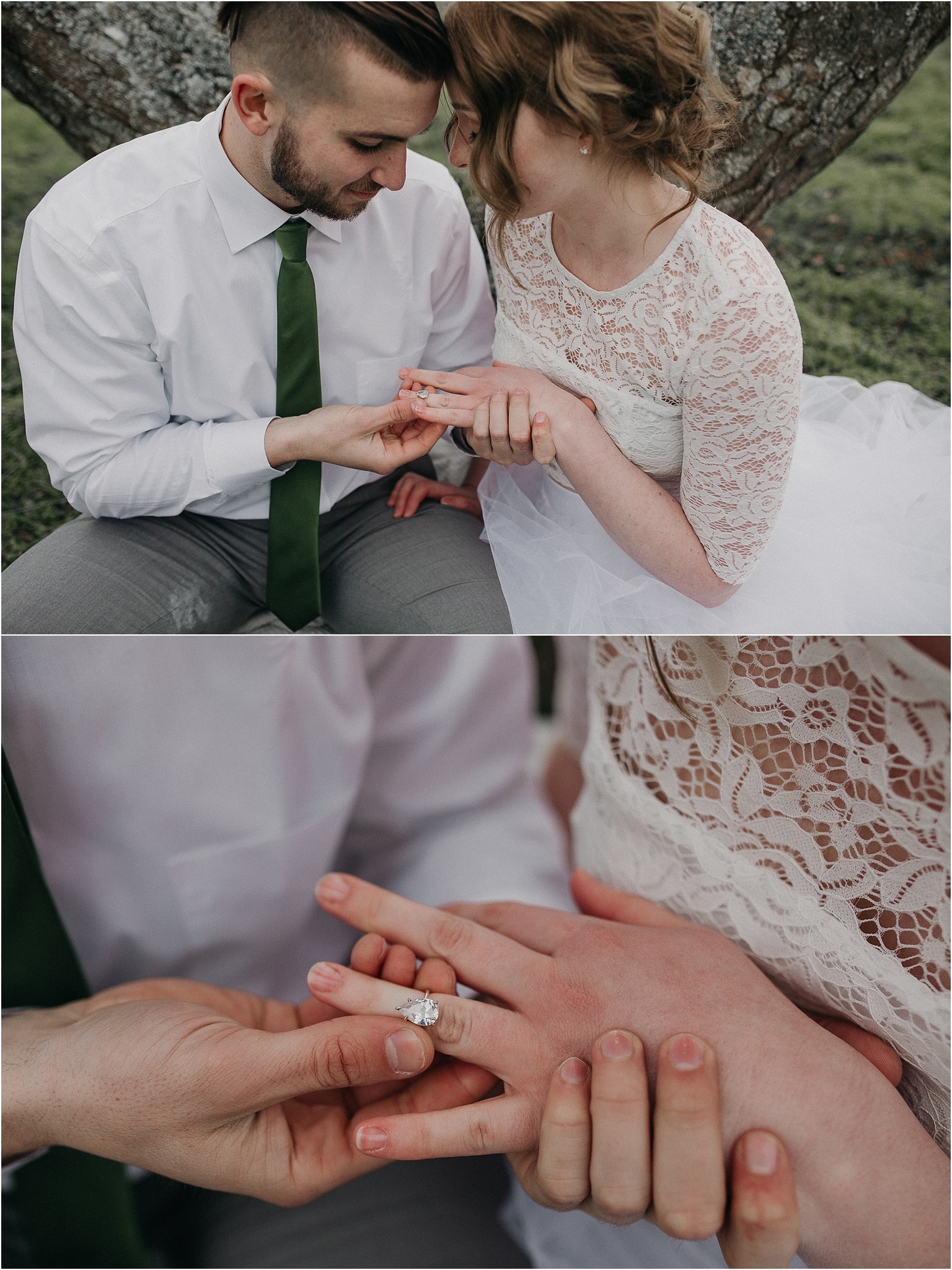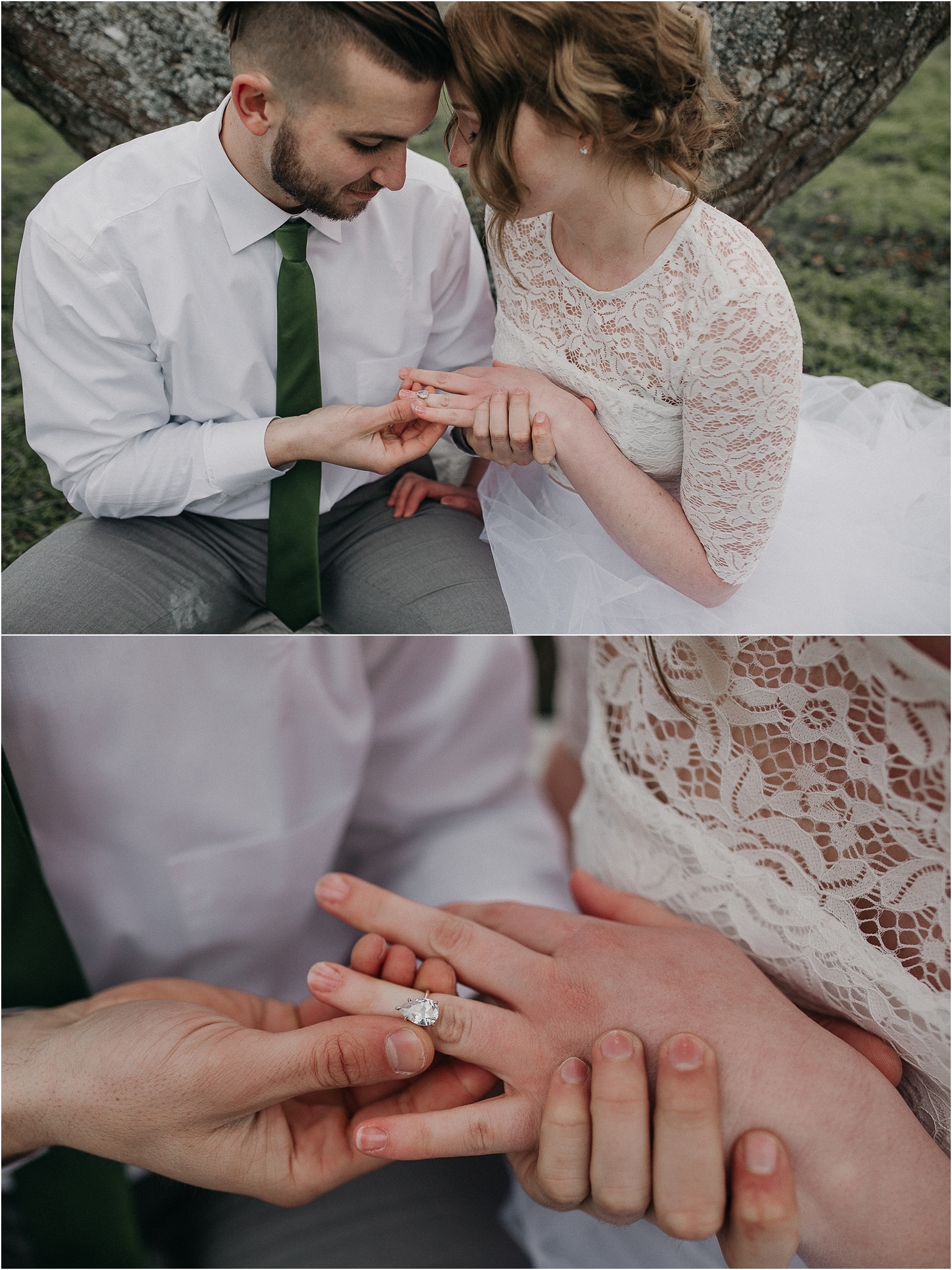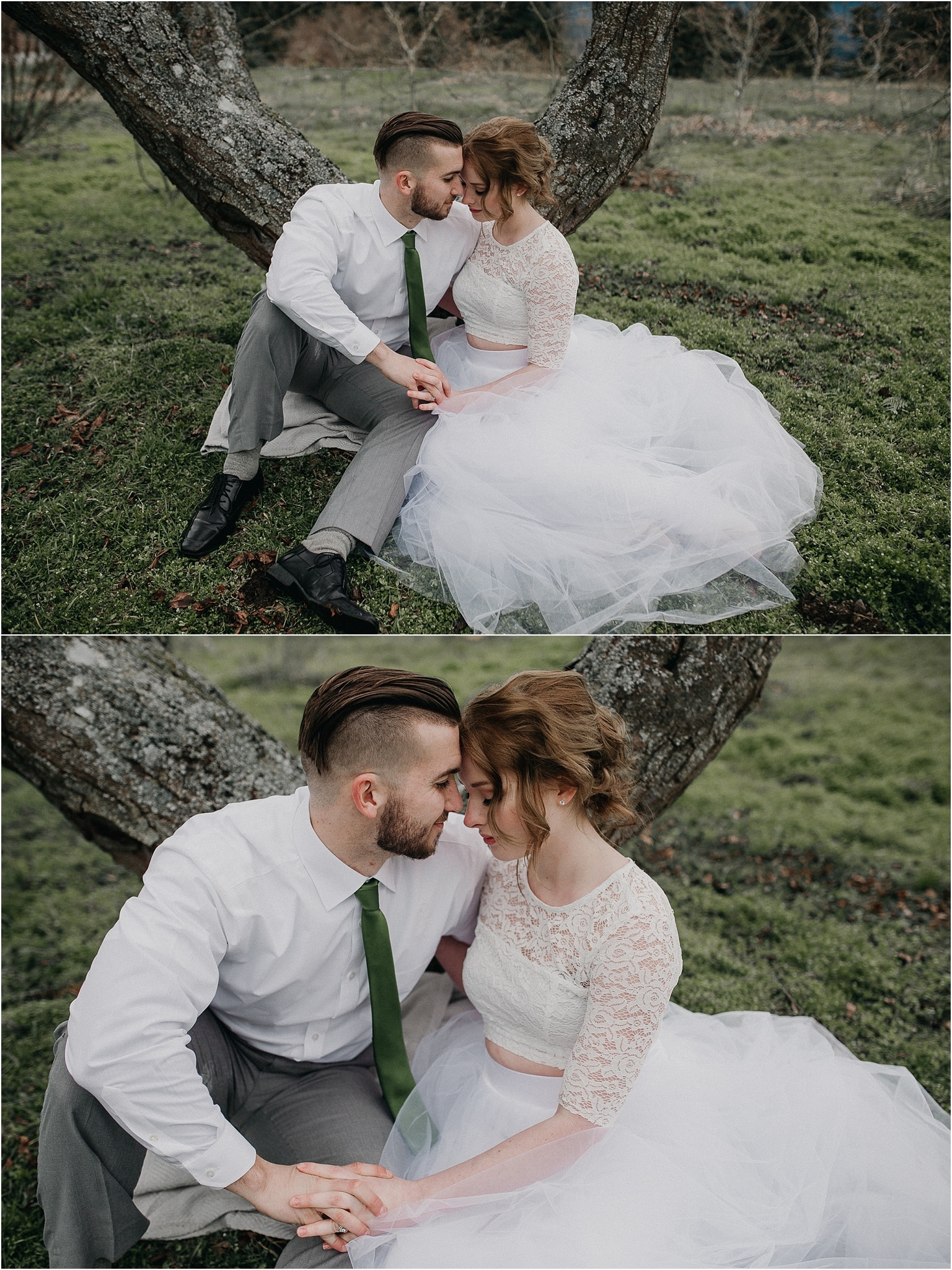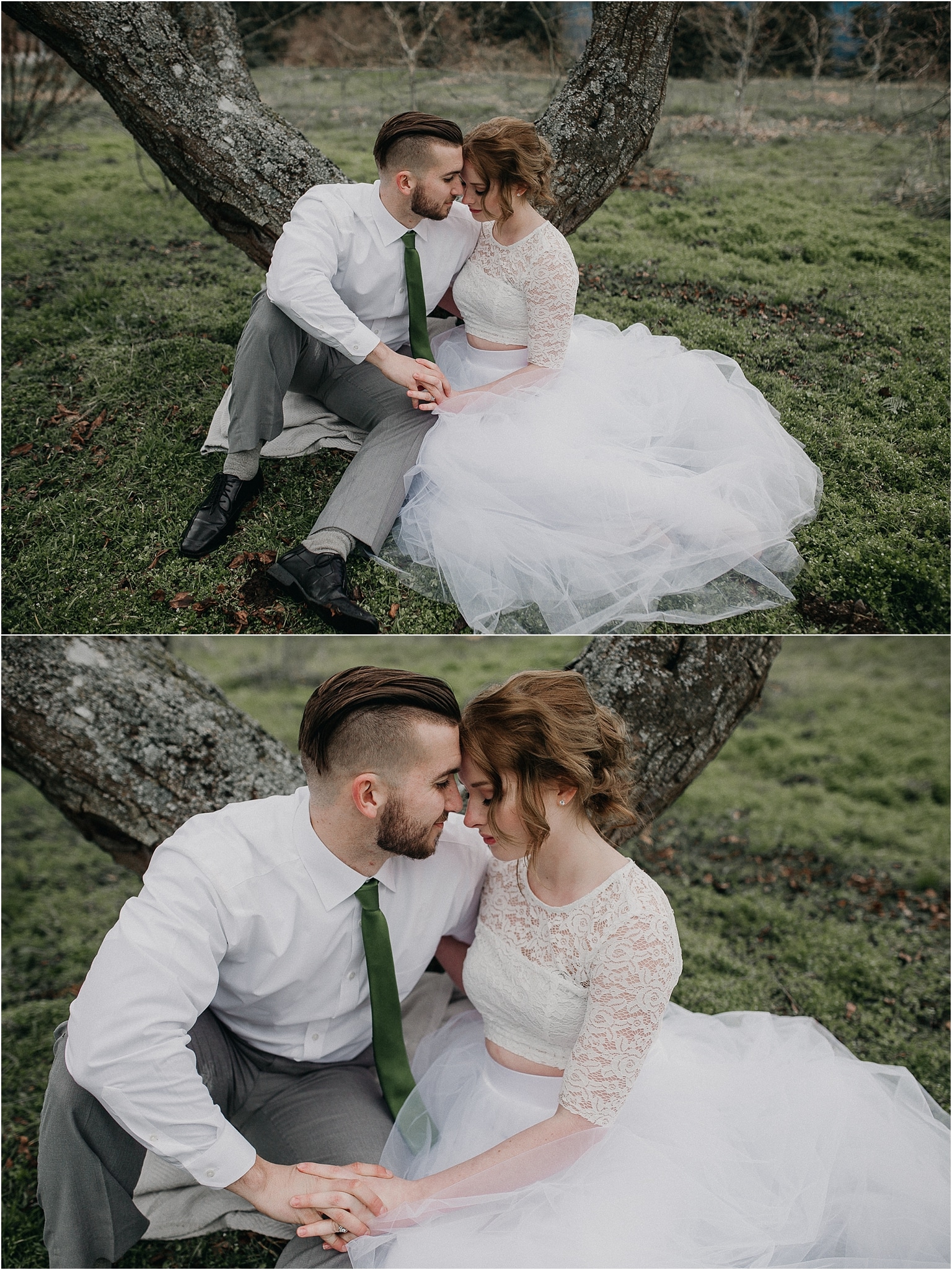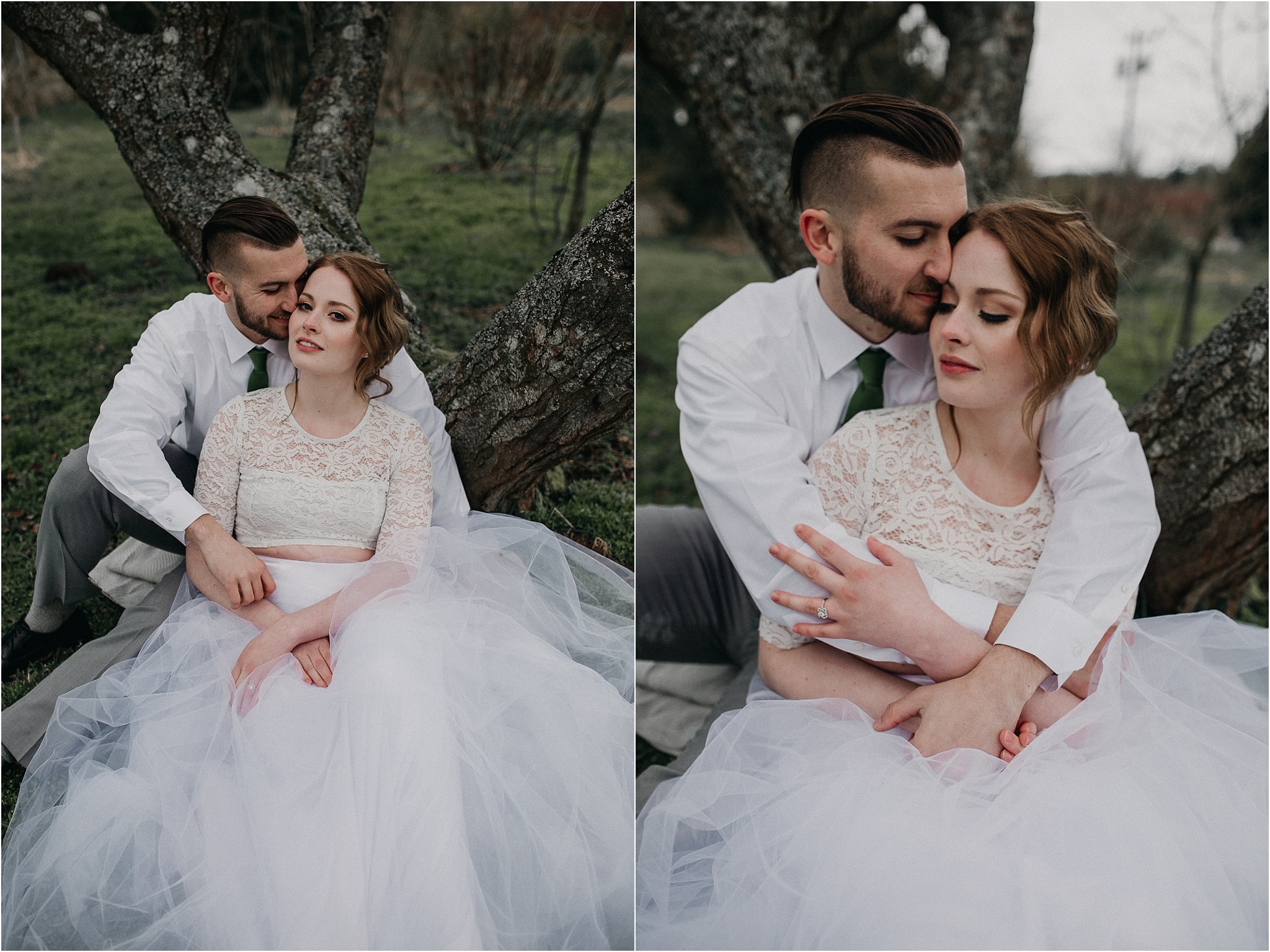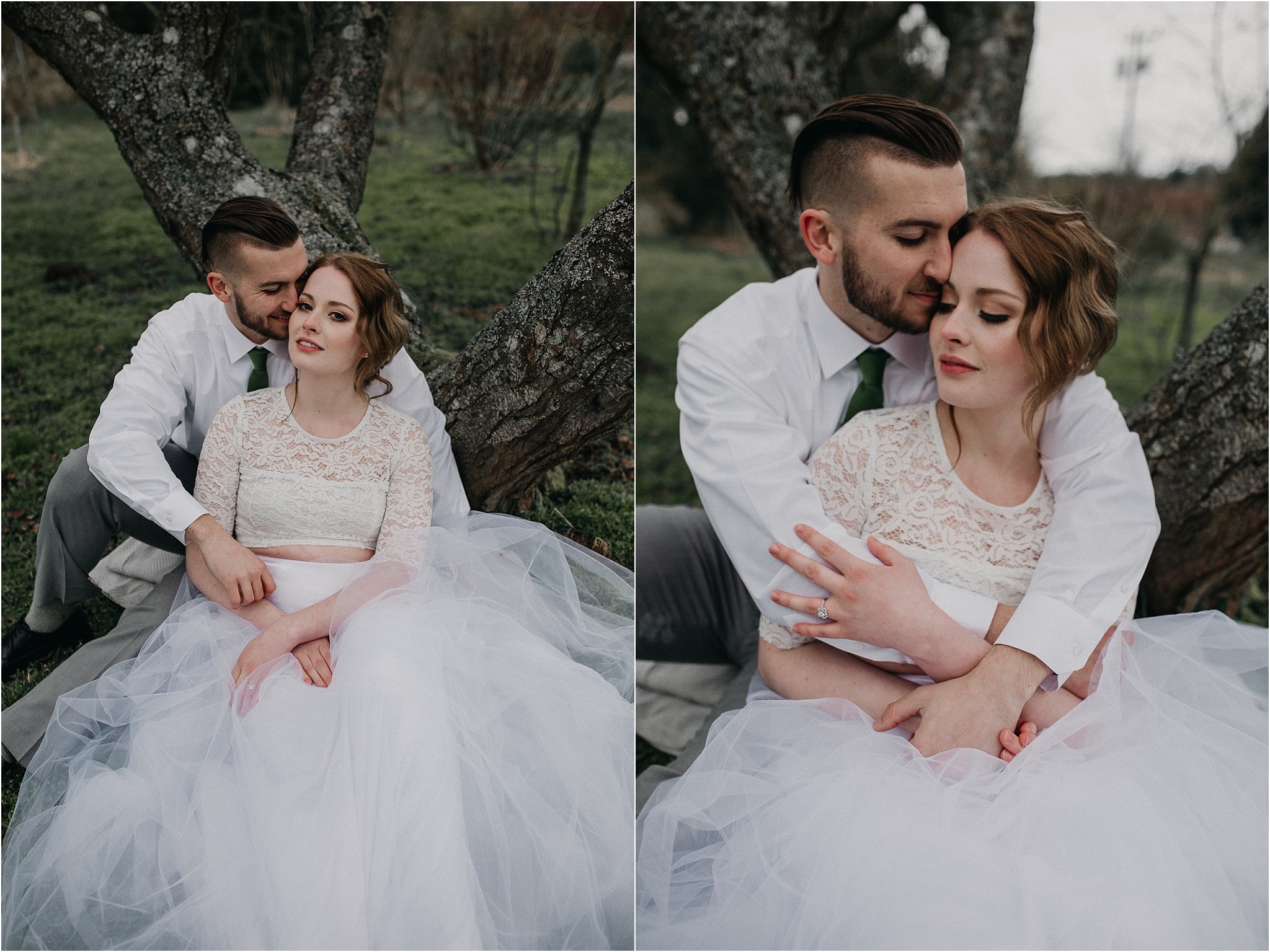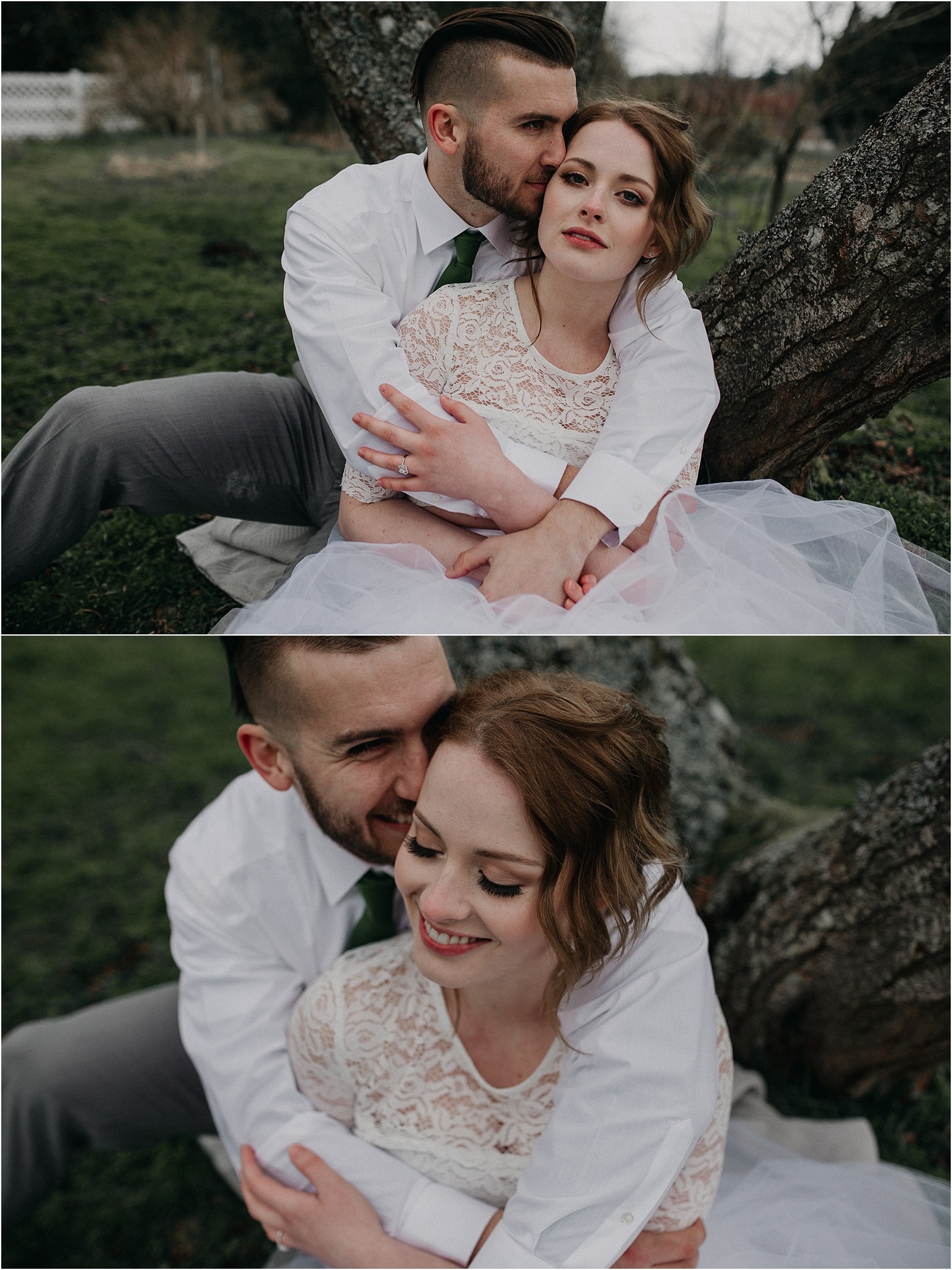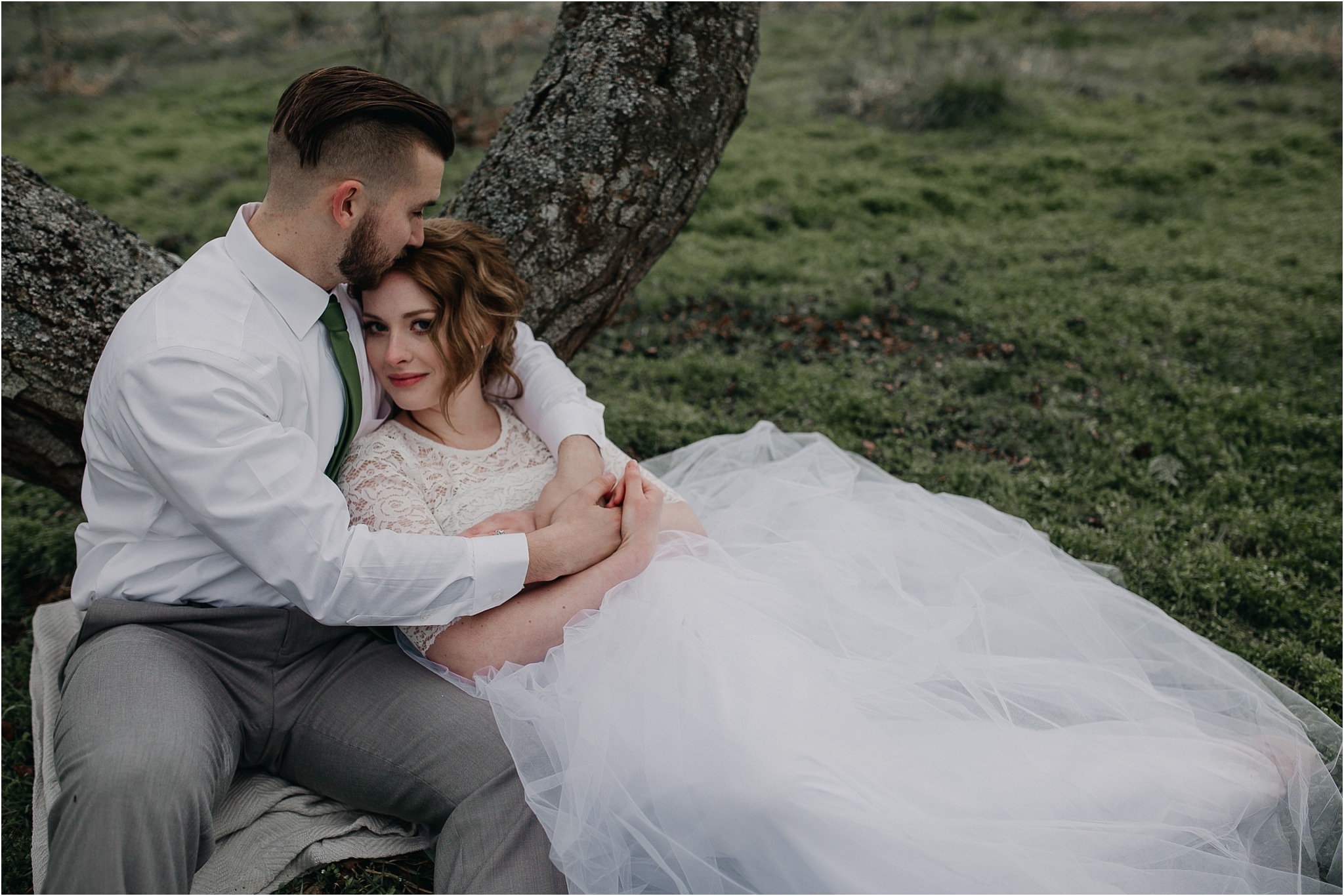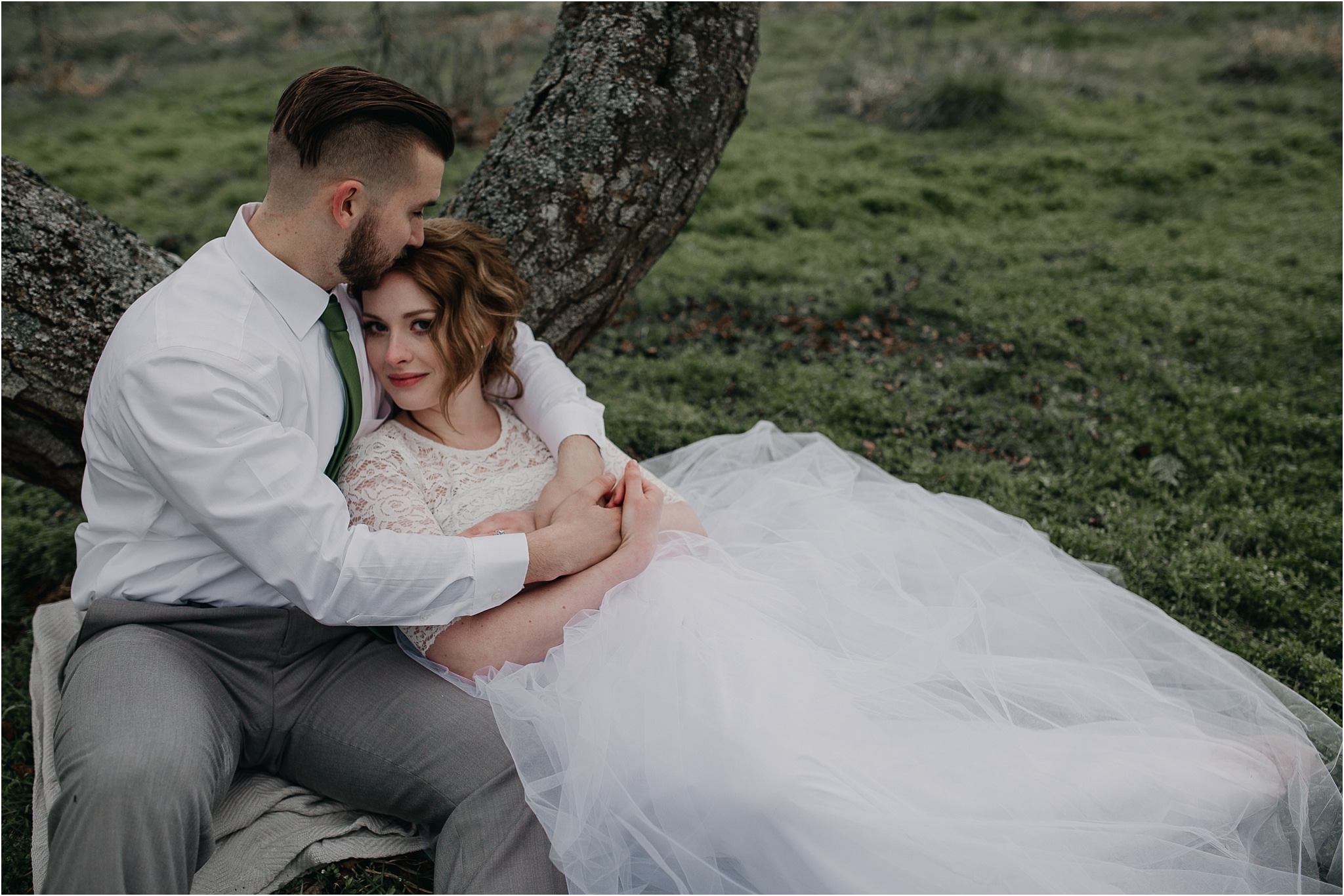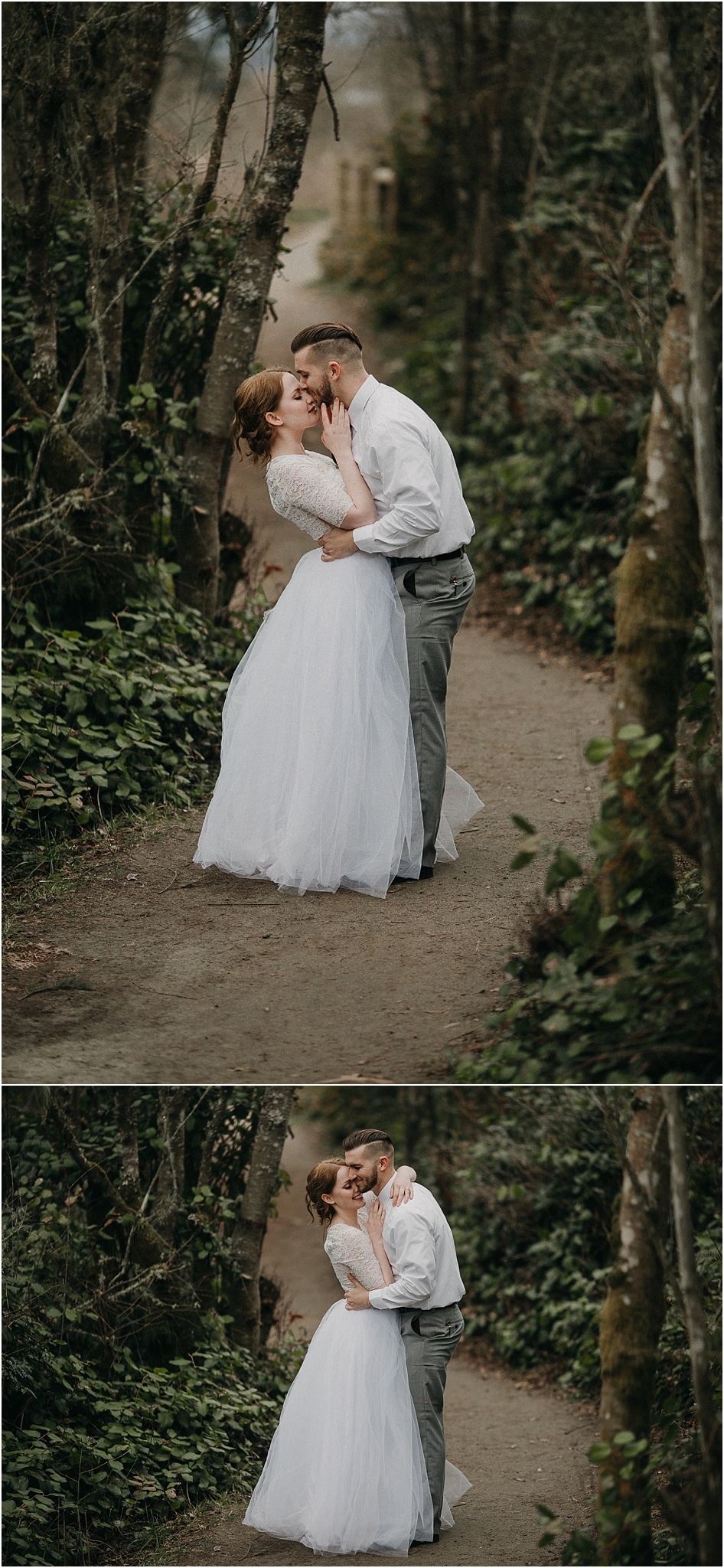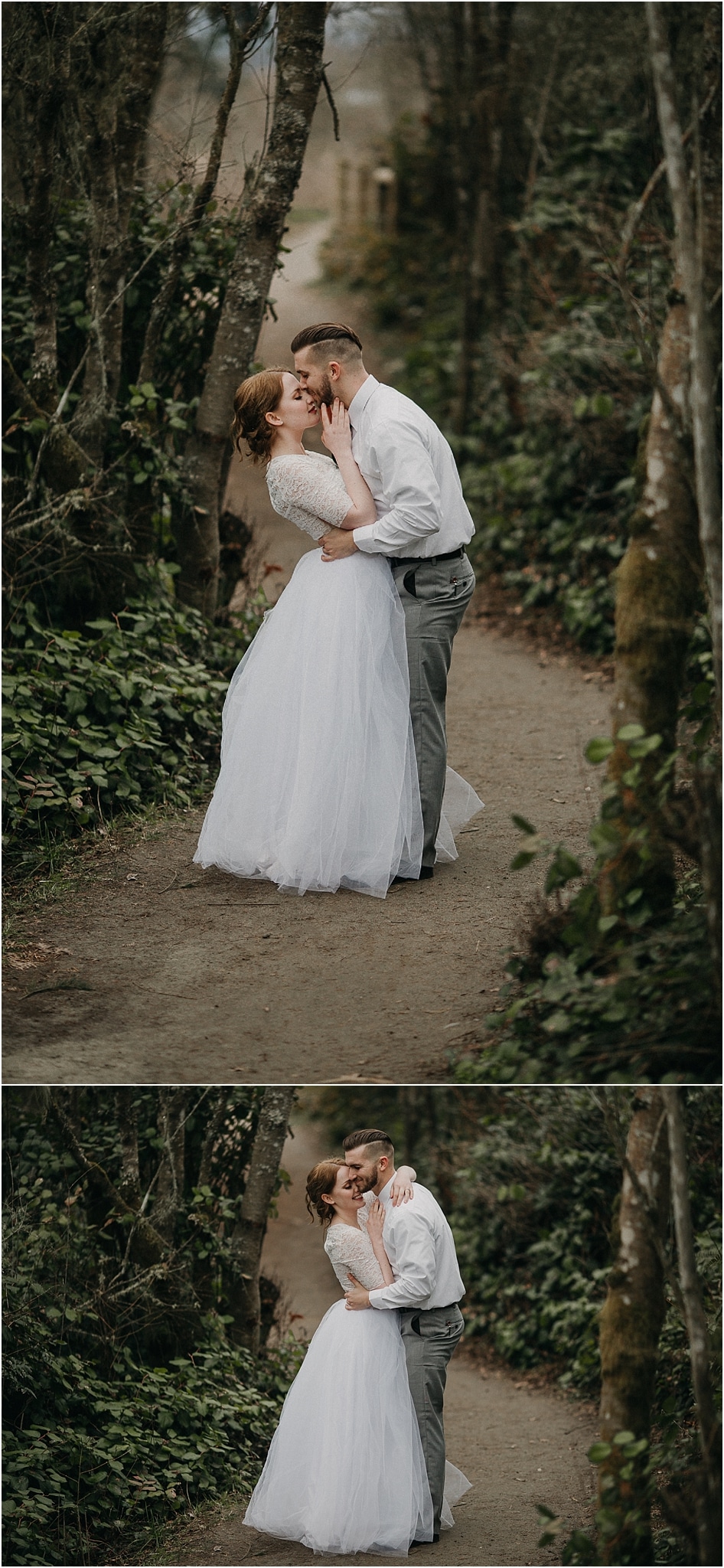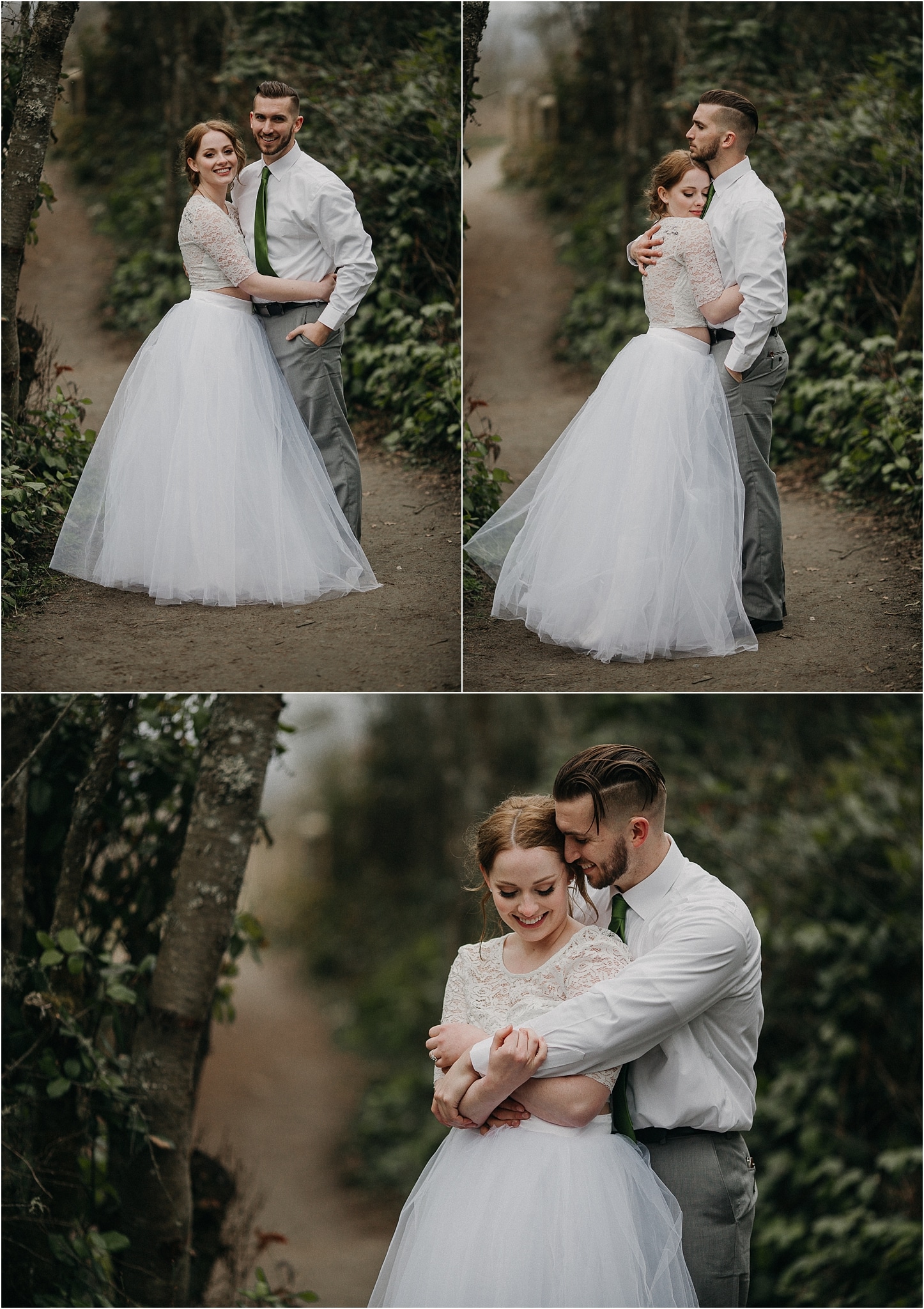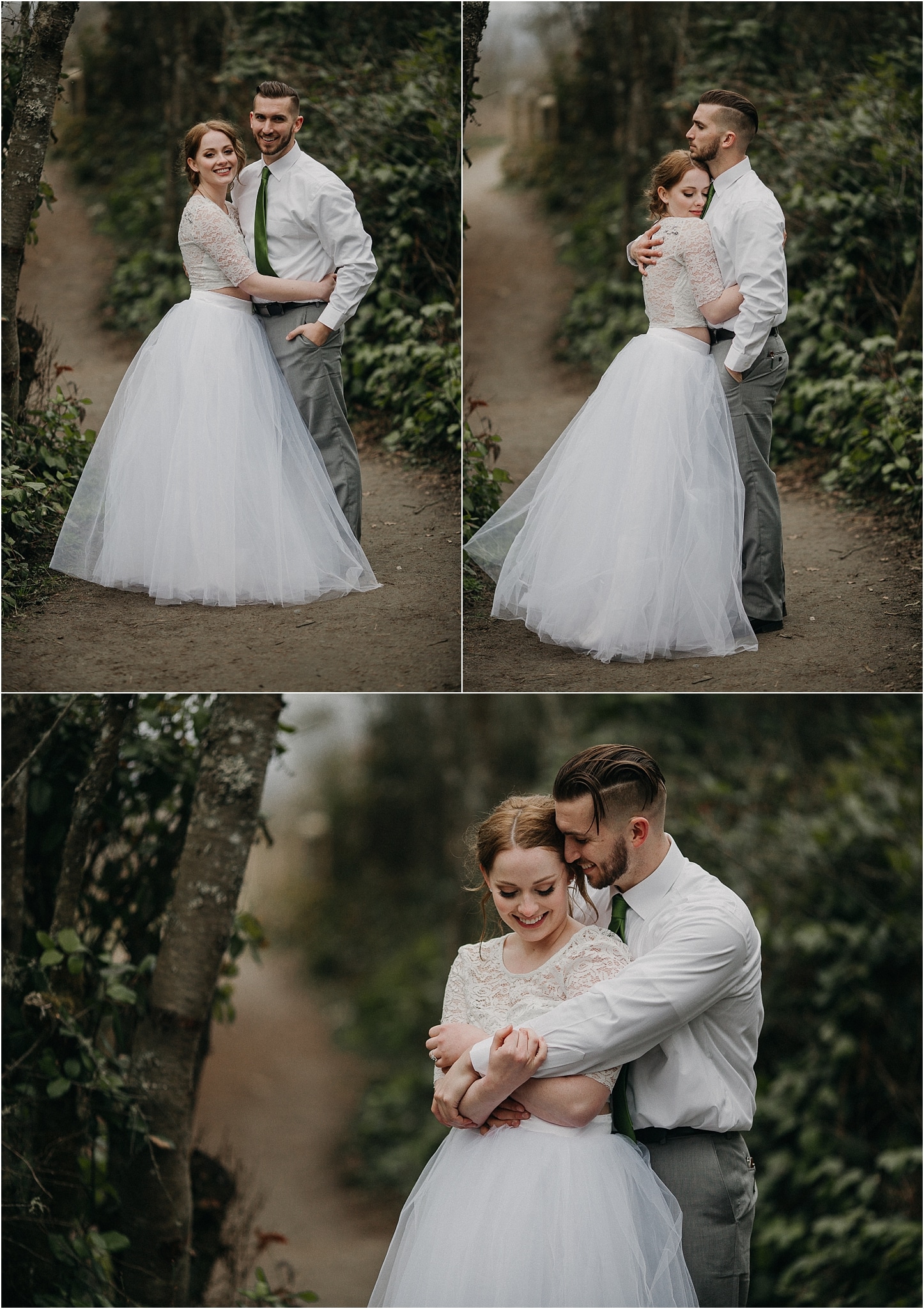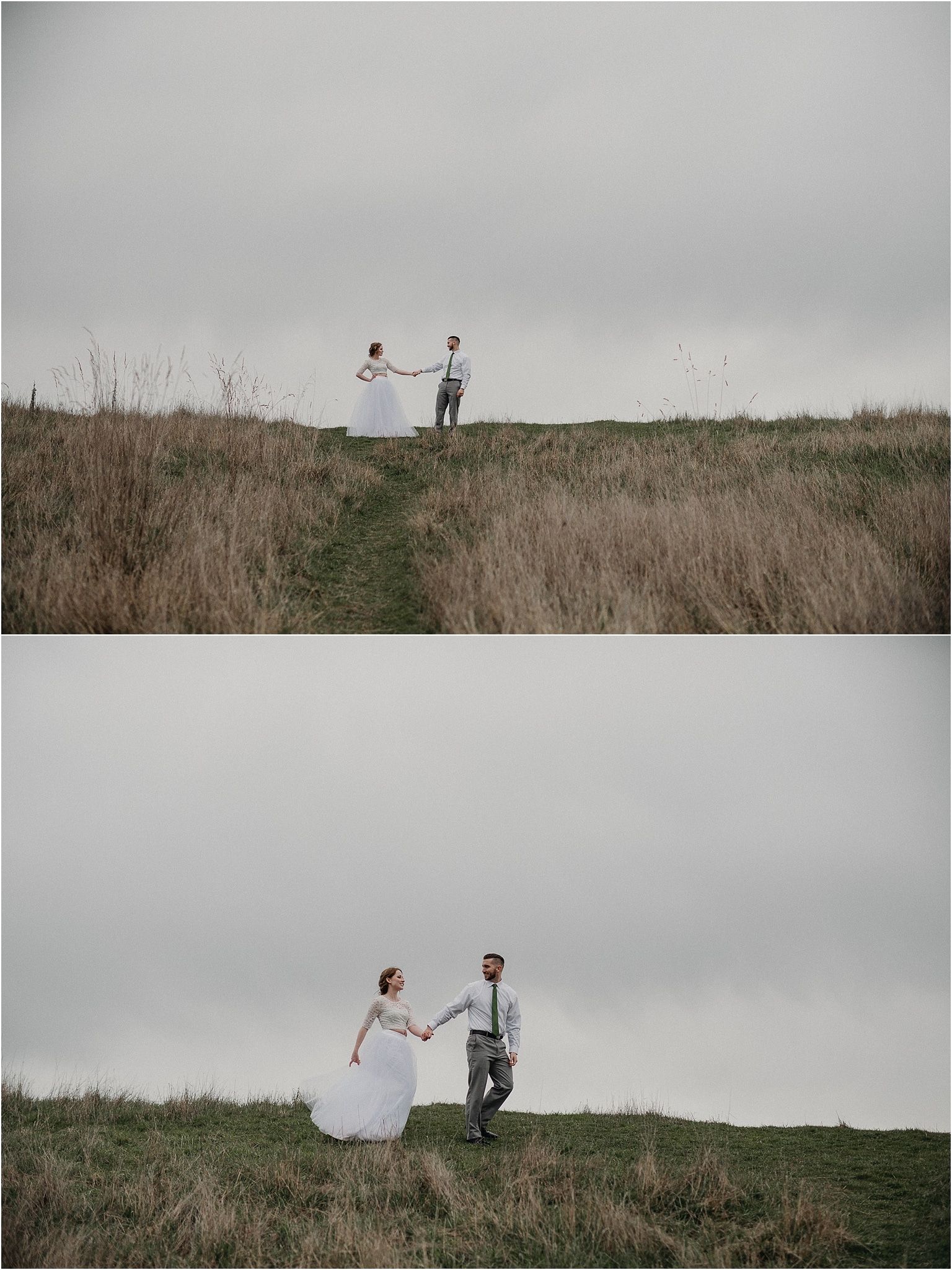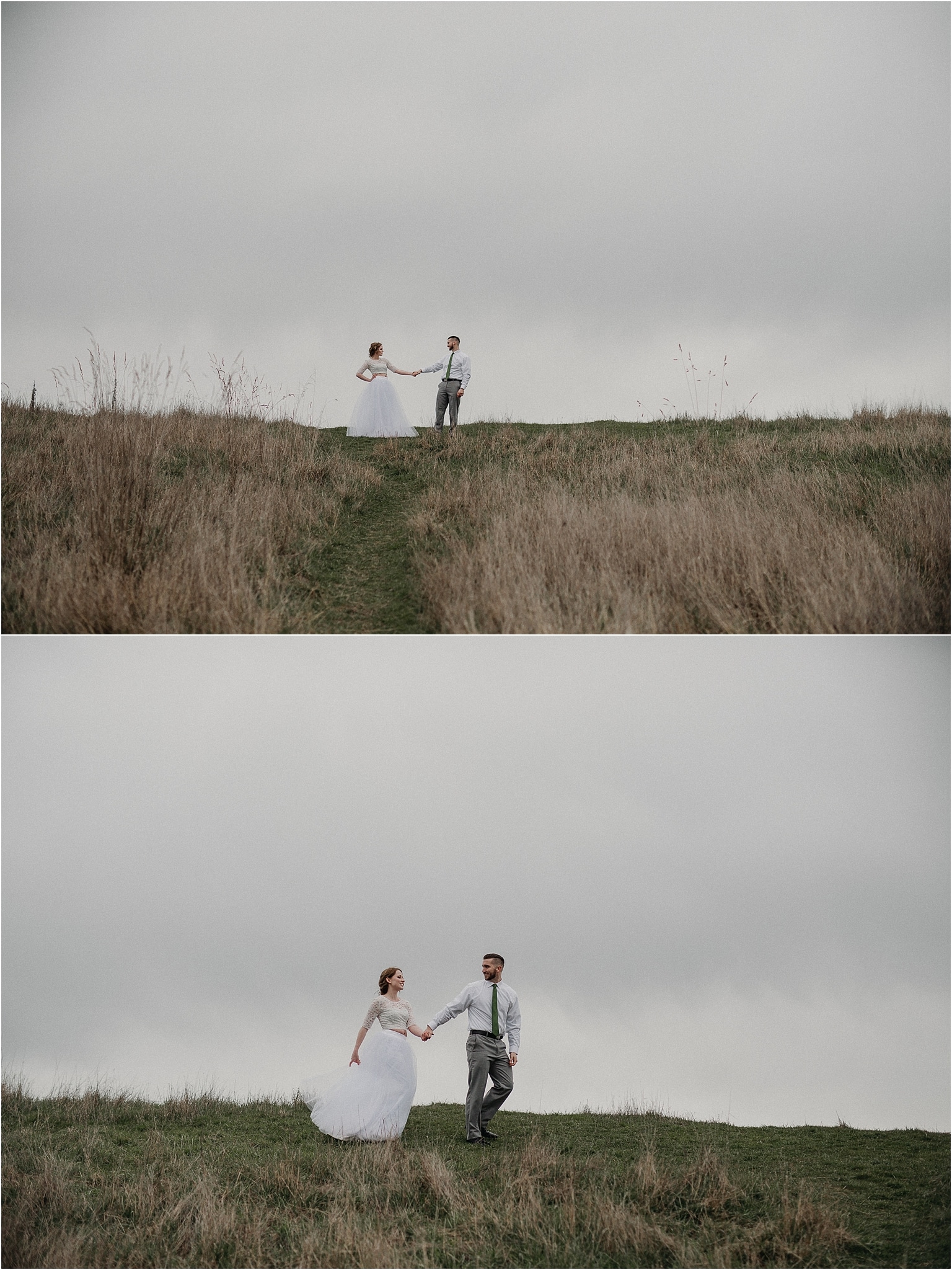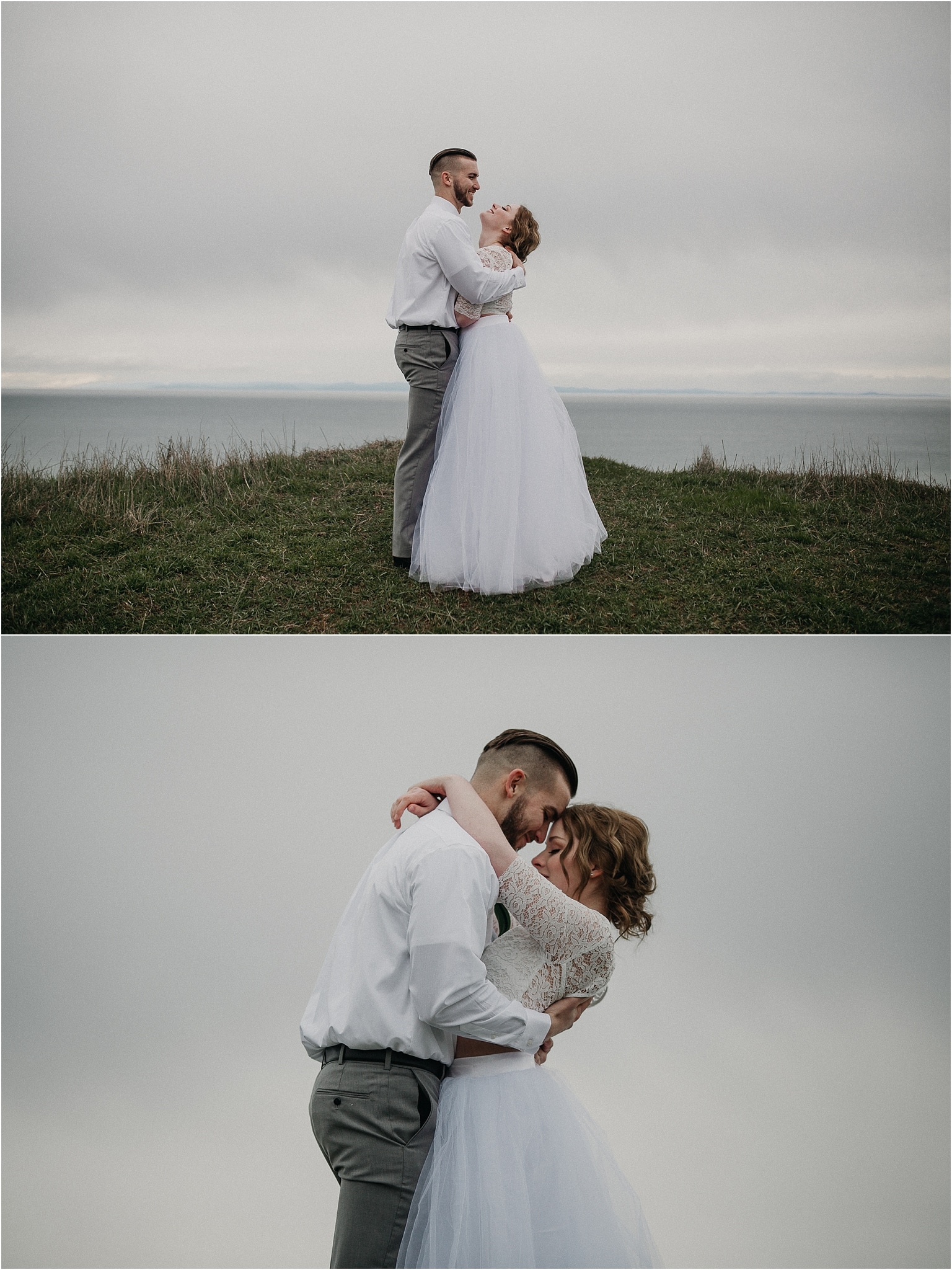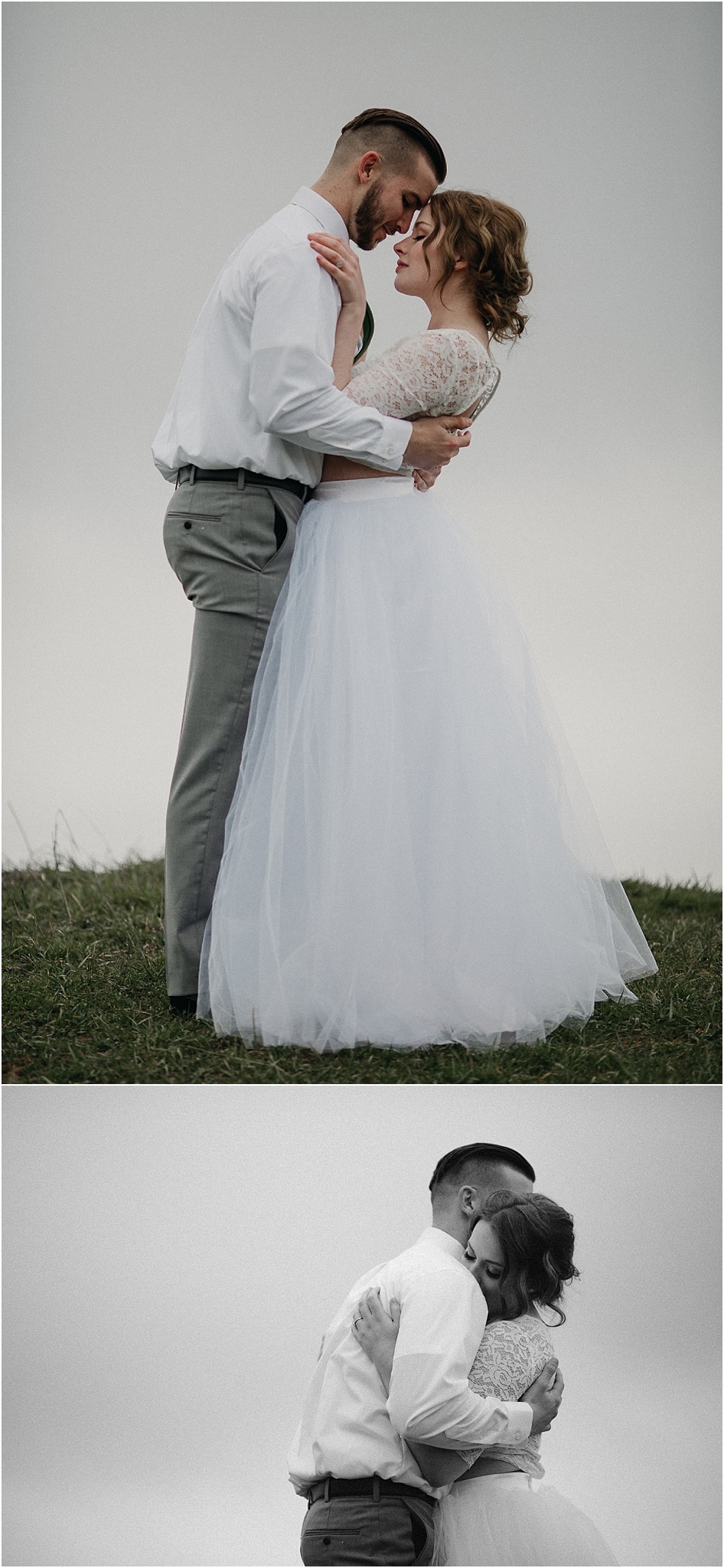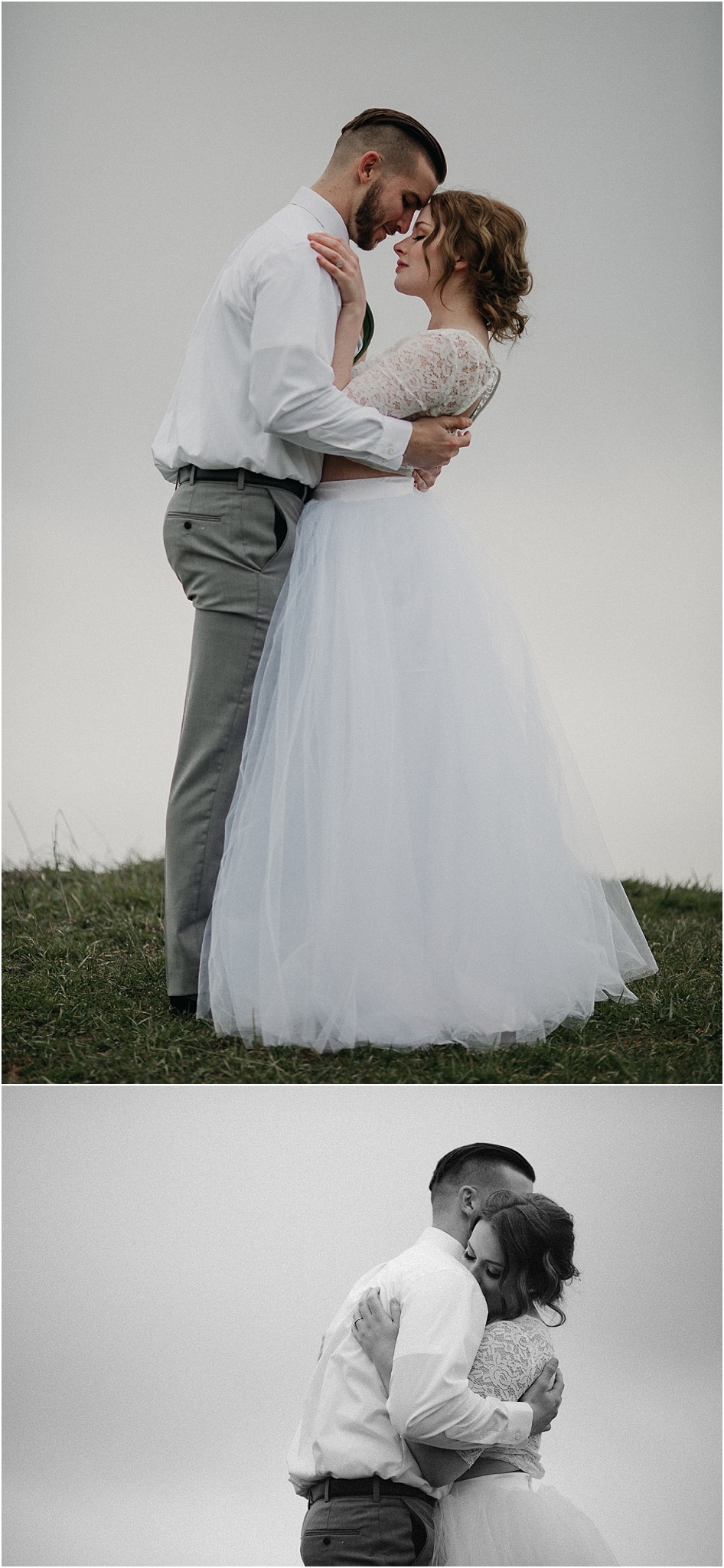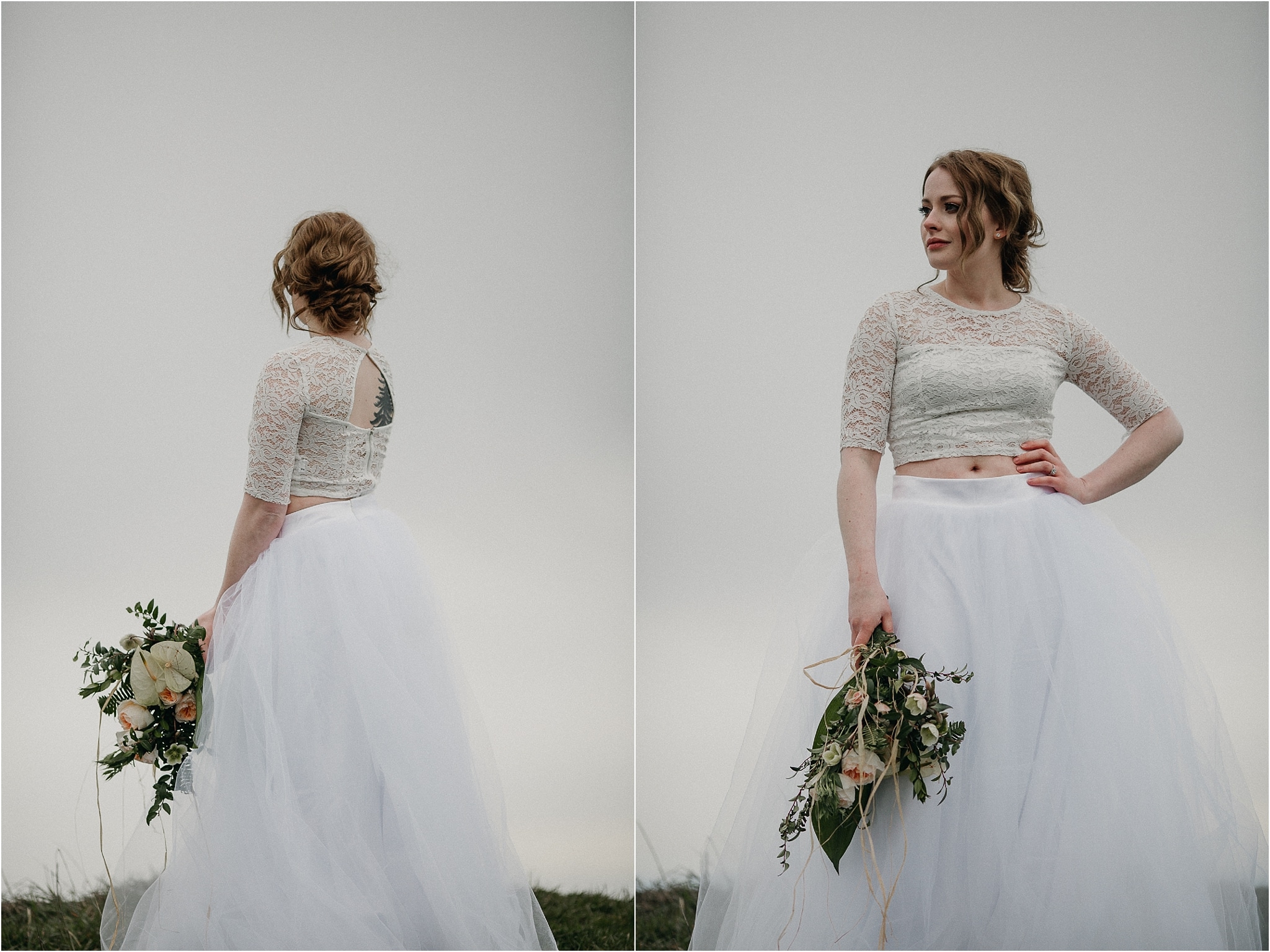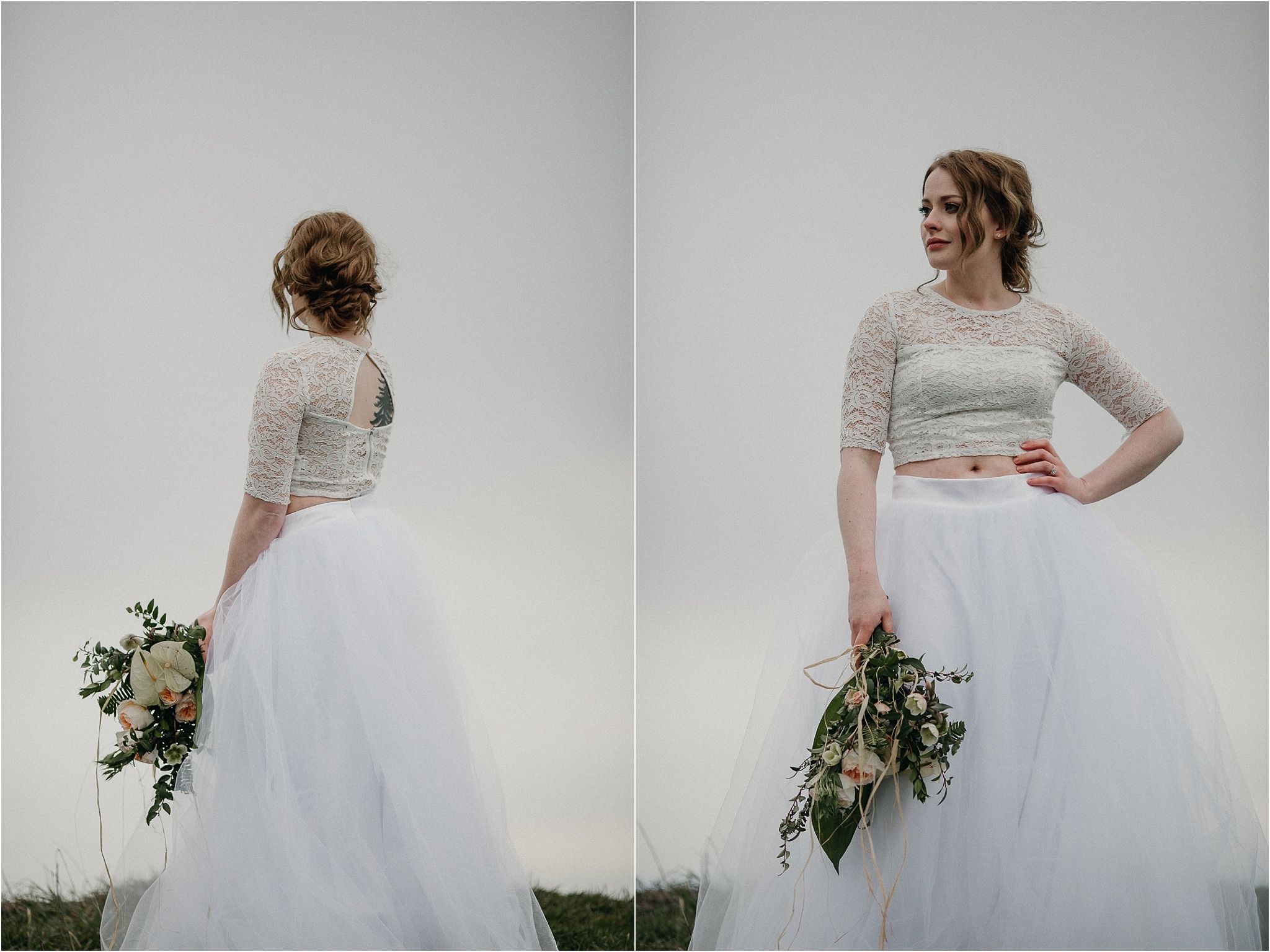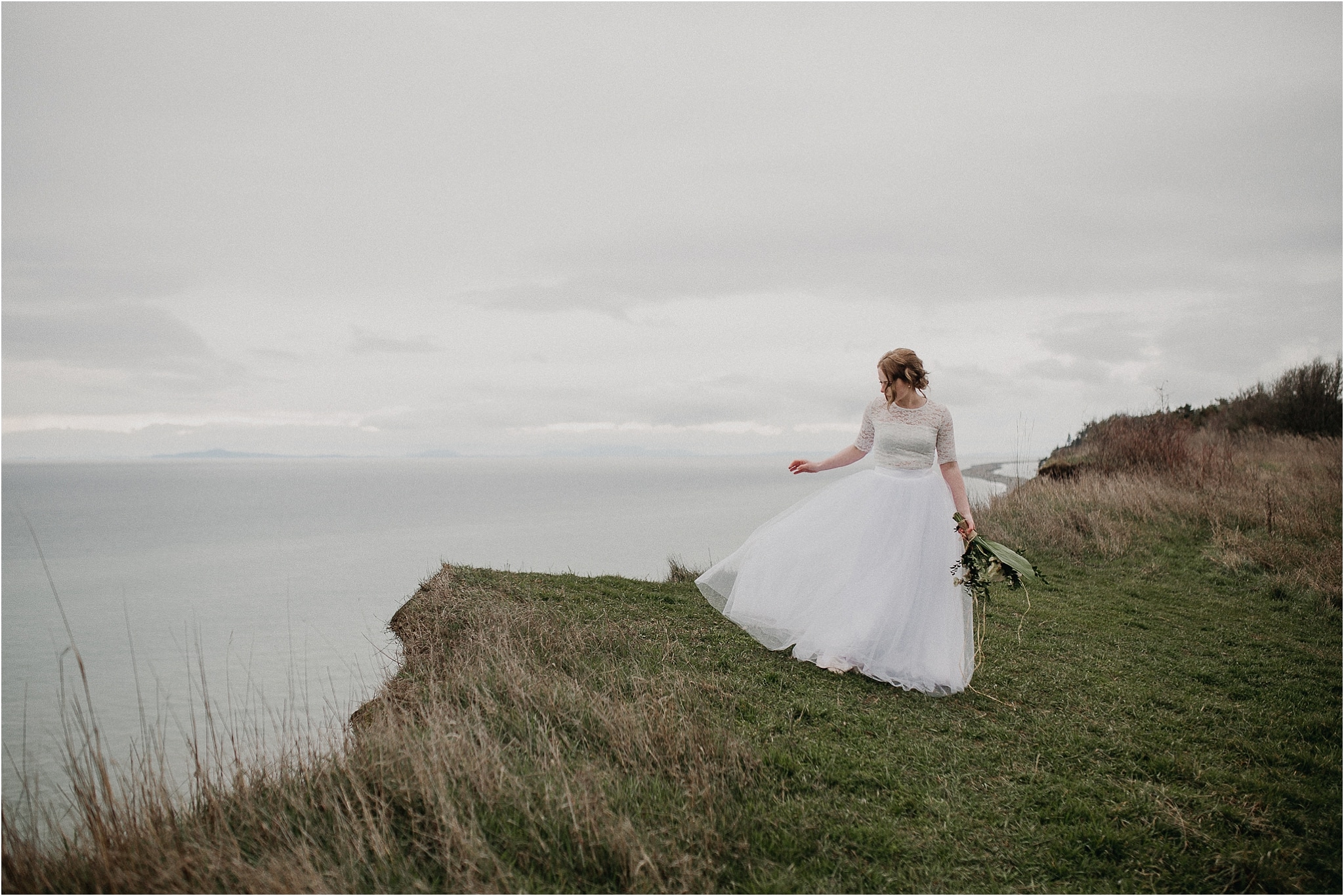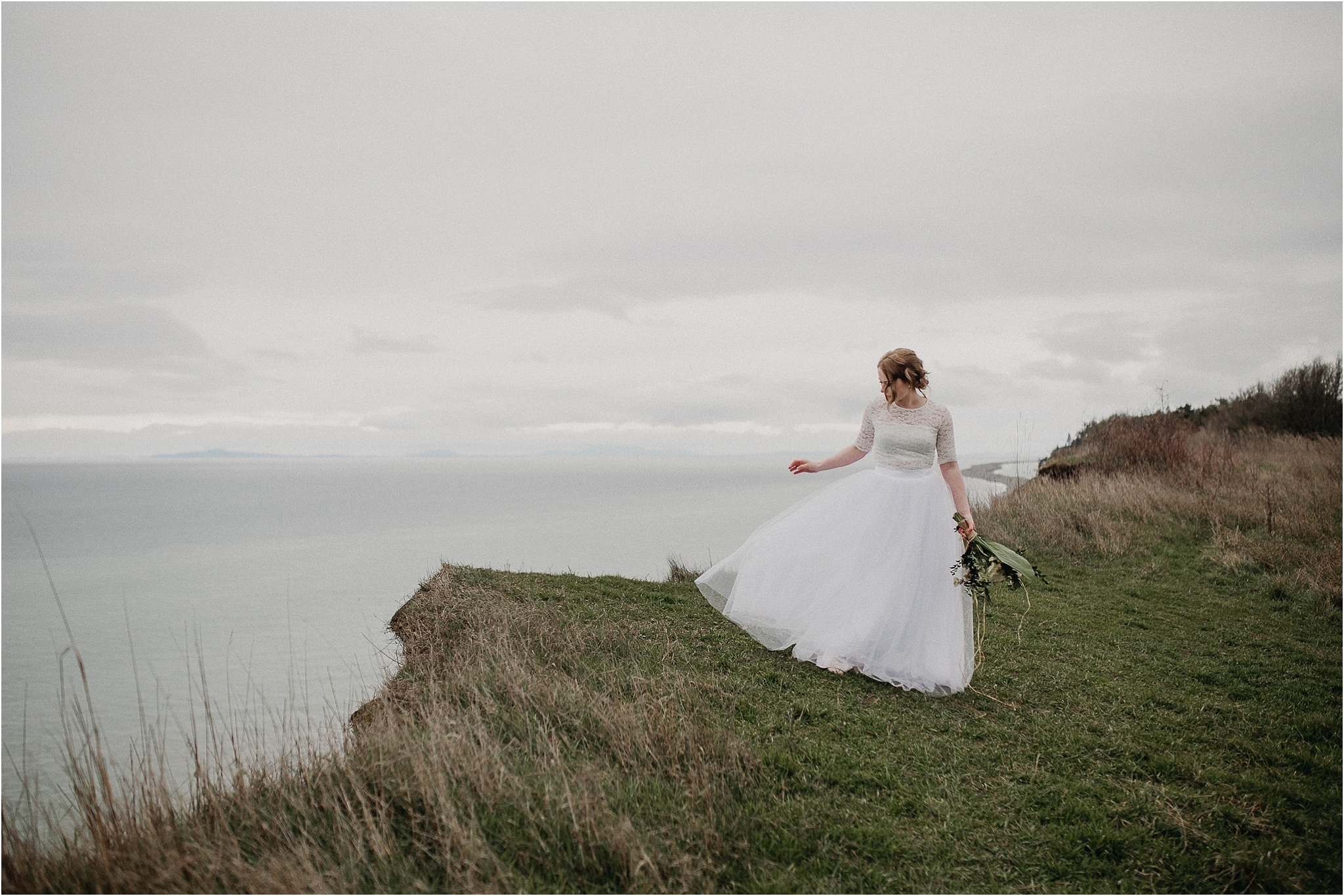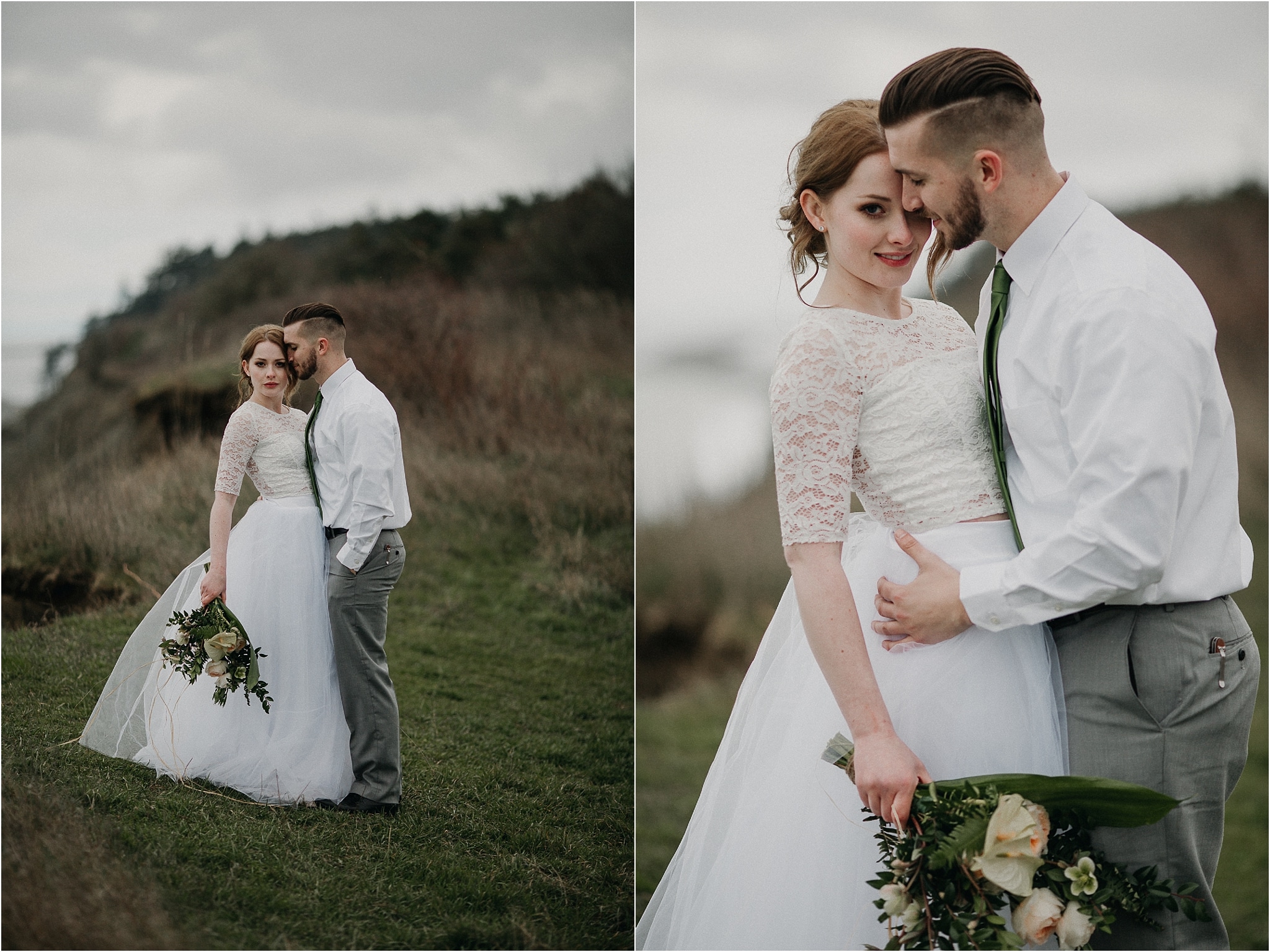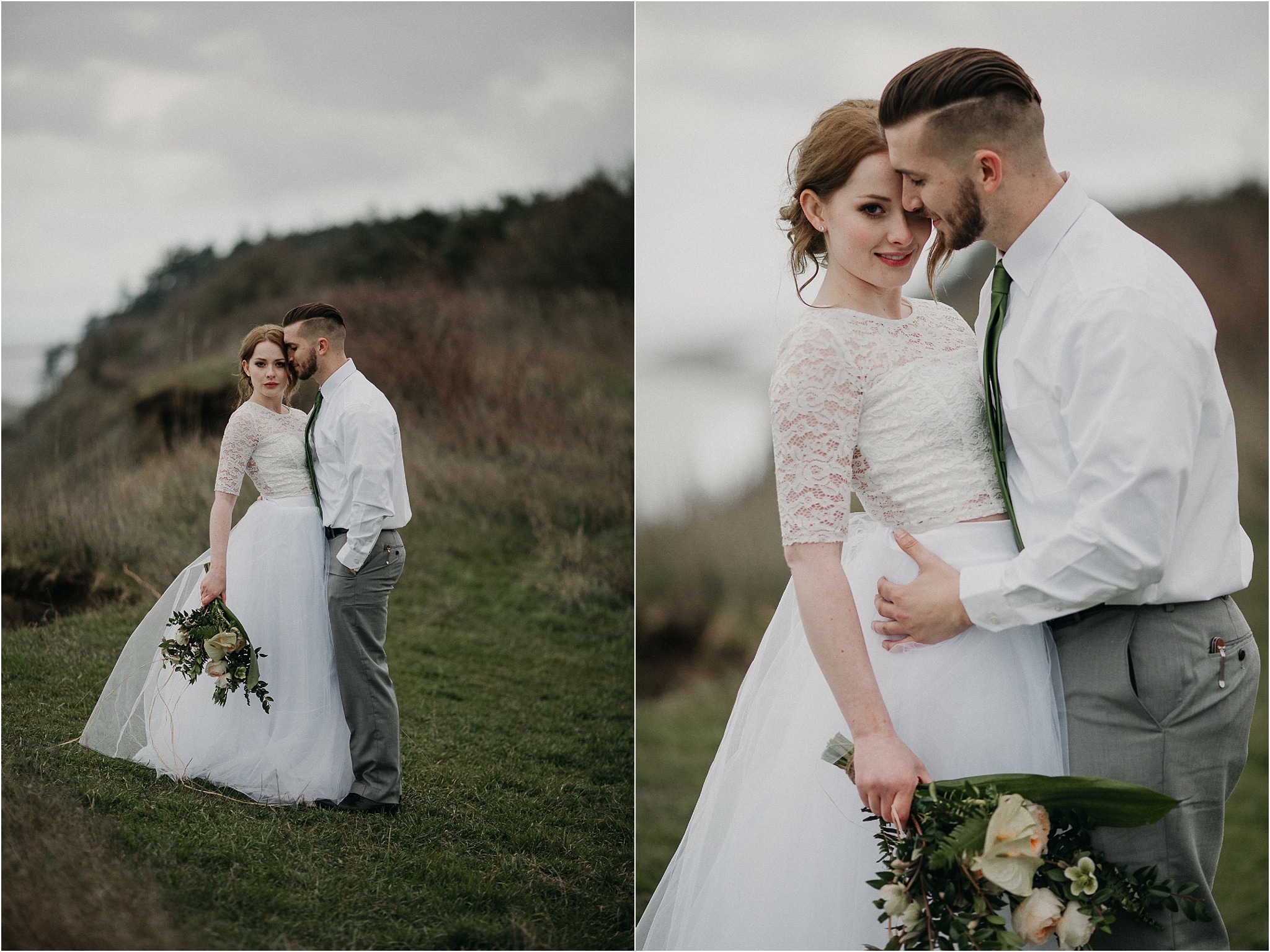 Kim Butler Photography | www.kimbutlerphotography.com
Kitara Davis Events |www.kitaradavisevents.com
On Three Designs Stationery  | onthreedesigns.com
Bada Bloom Floral | bada-pa.com
Samantha – Sassy Kat Salon | sassykatsalon.com
Patsy Brooks – The Beauty Mark | patsybrooks.com
Unique and Chic Event Rentals | uniquechicrentals.com
That Takes the Cake | thattakesthecake.com
Susie Saltzman Wedding Rings | www.susiesaltzman.com
Couple | Ivy Anderson and Sam Lillie