Arizona

Epic Love Stories Are Created Here
FIND ADVENTURE & LOVE AMONG THE RED ROCKS AND DEEP CANYONS​
If you love the idea of eloping in the desert sun, surrounded by cactus or smooth canyon walls, you are in the right place. Put on your boots, let your dress turn red from the rocks and create the most amazing experience in the most beautiful southwest state this country has to offer! Let's go explore. With me as your guide, I'll be your adventure buddy as well as your fearless photographer!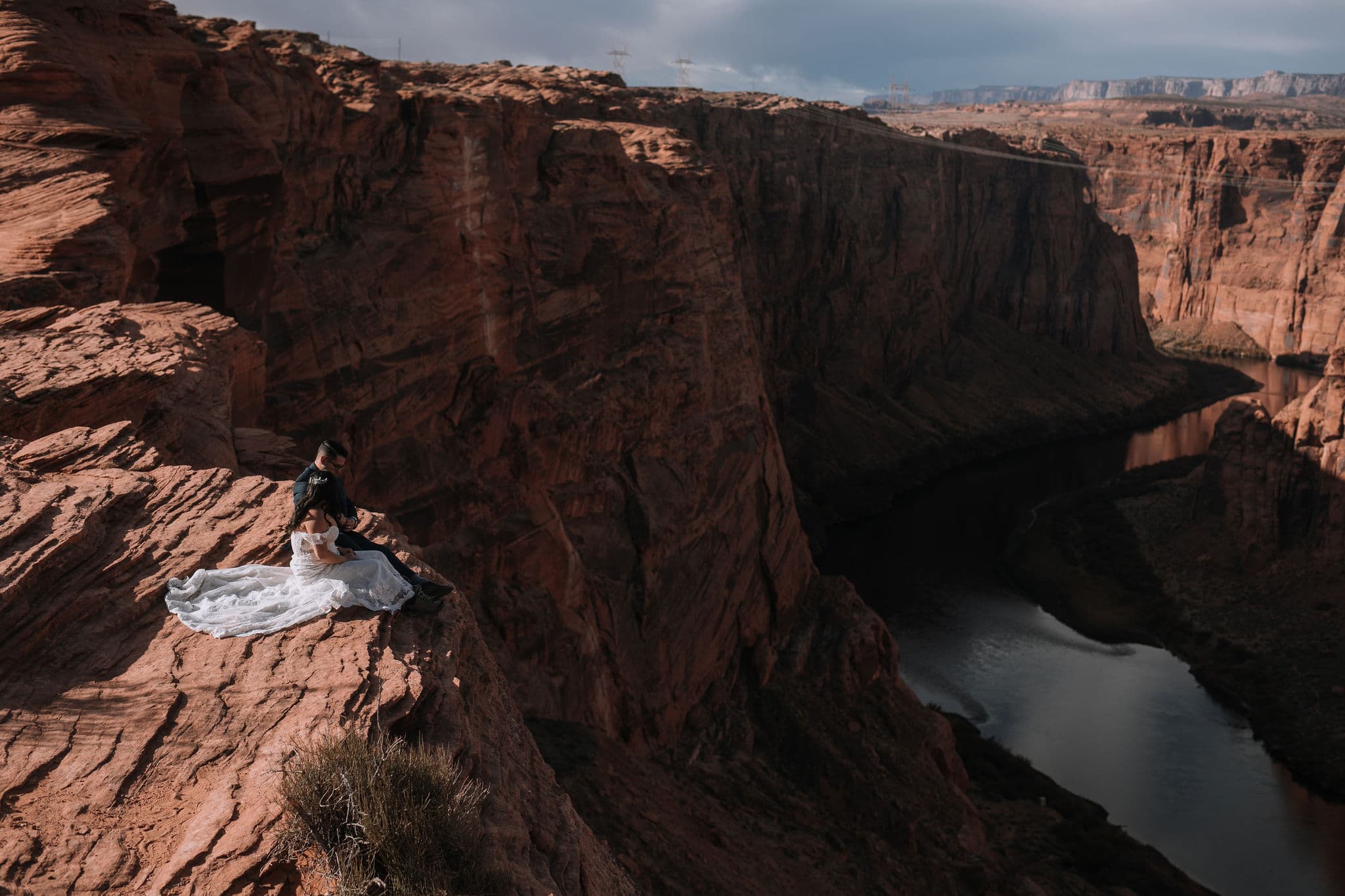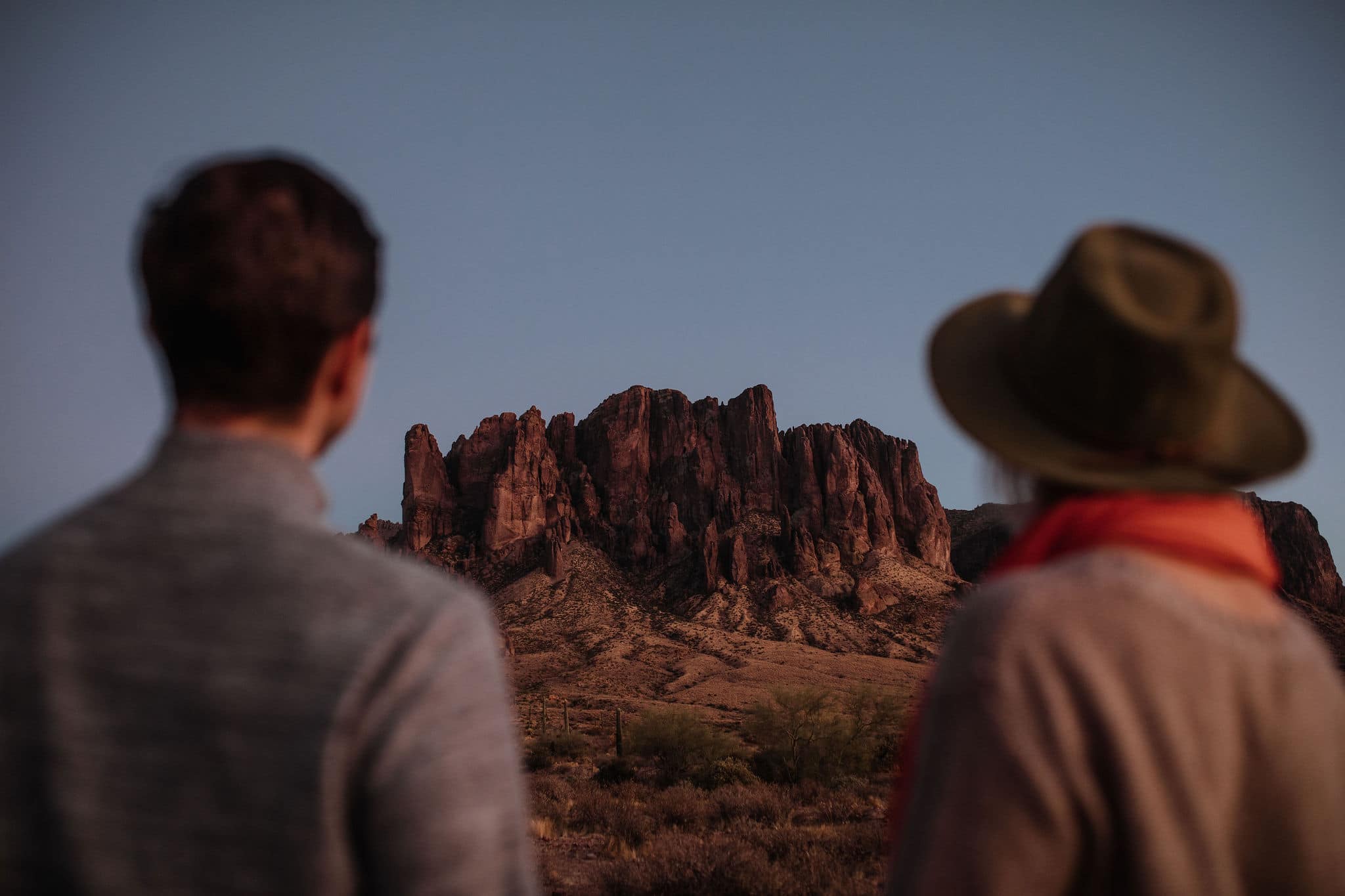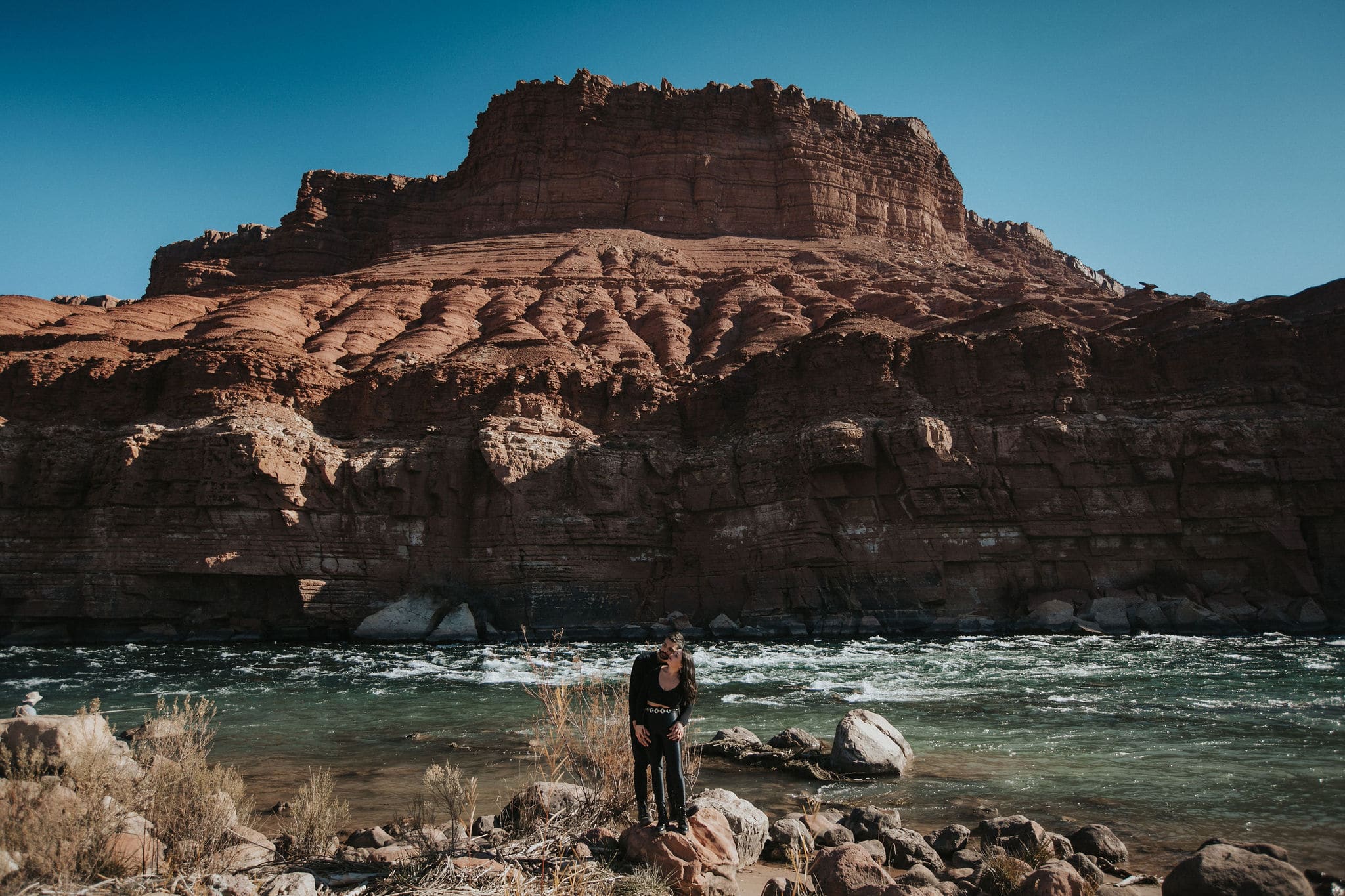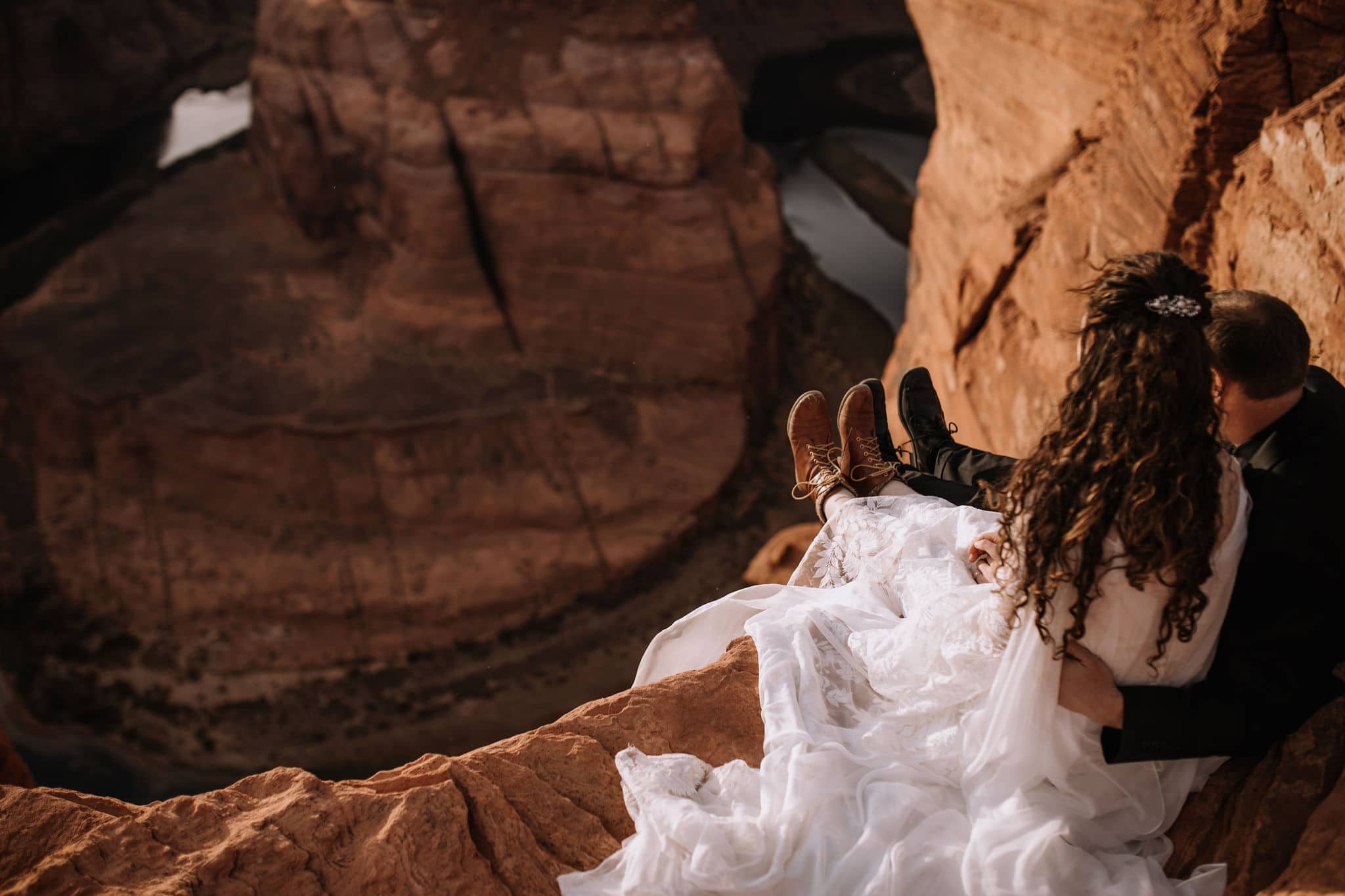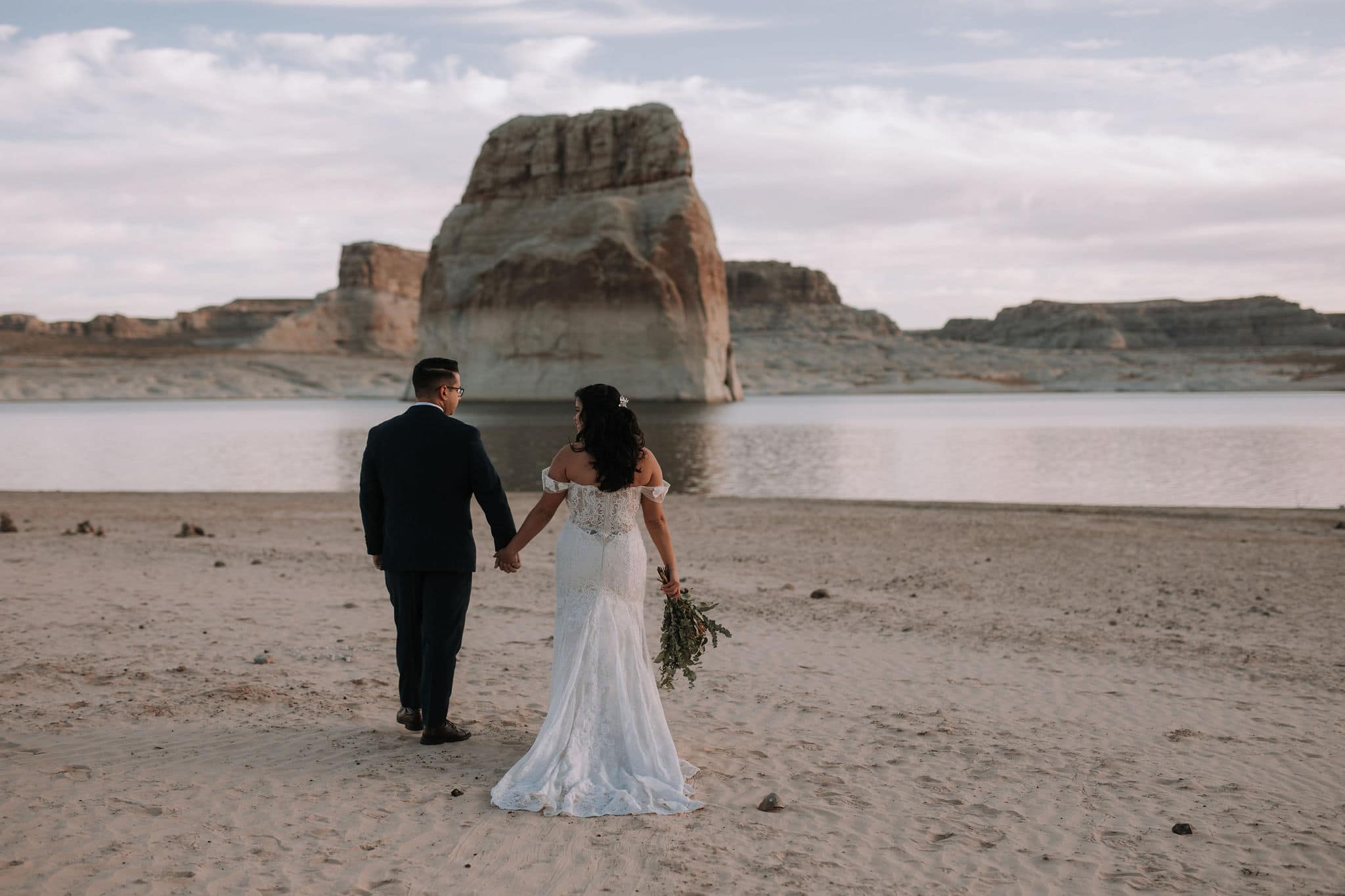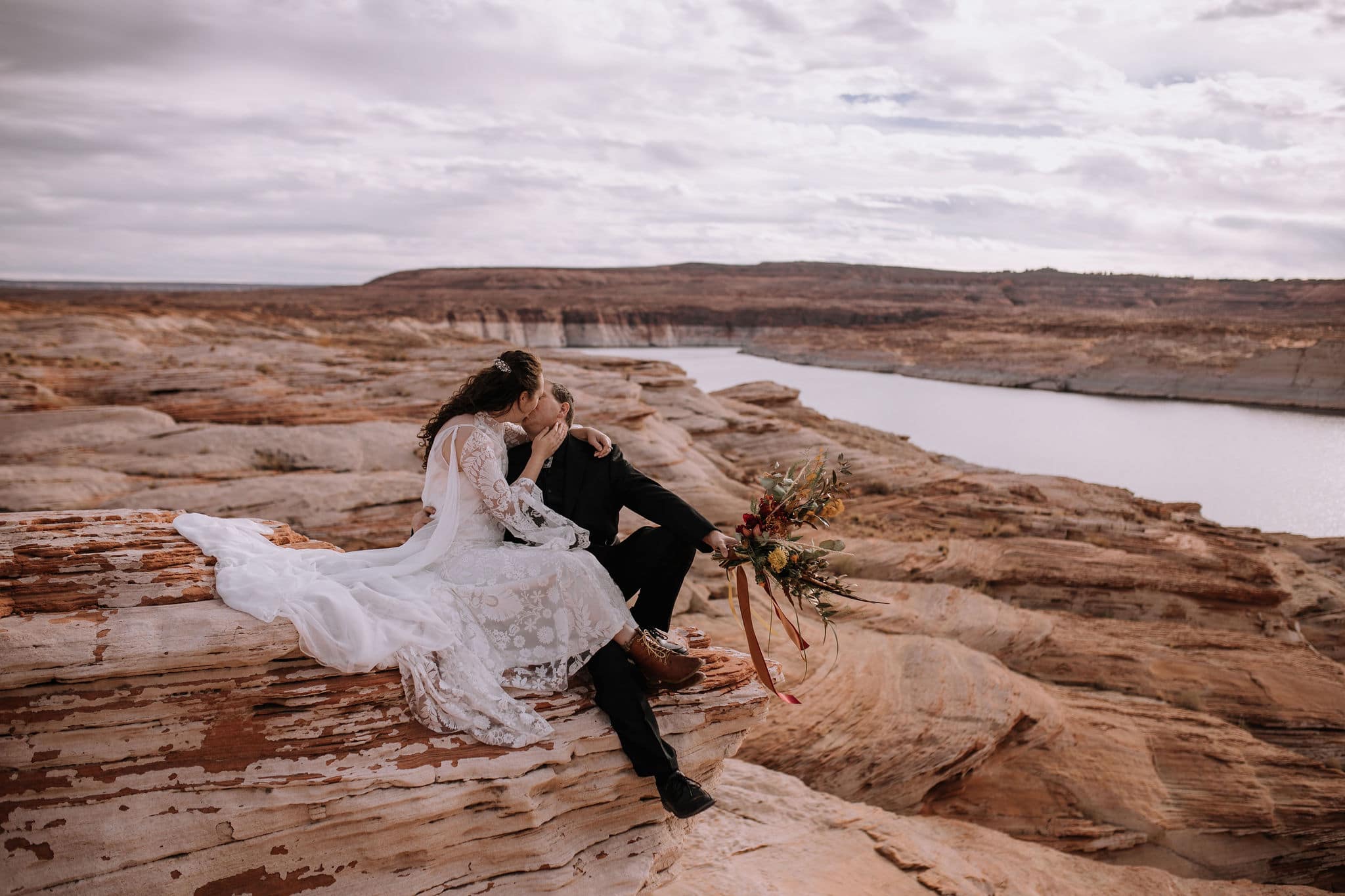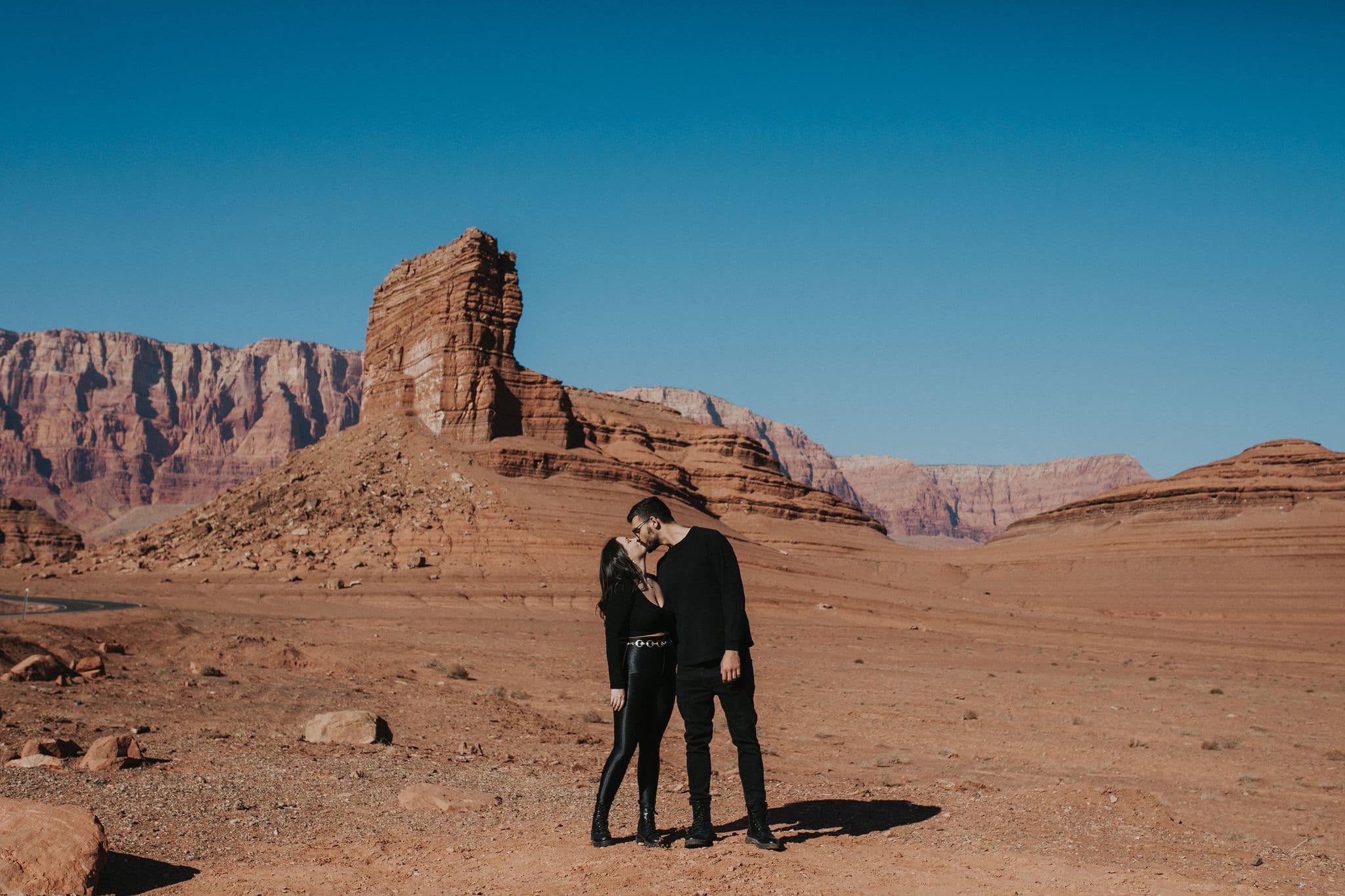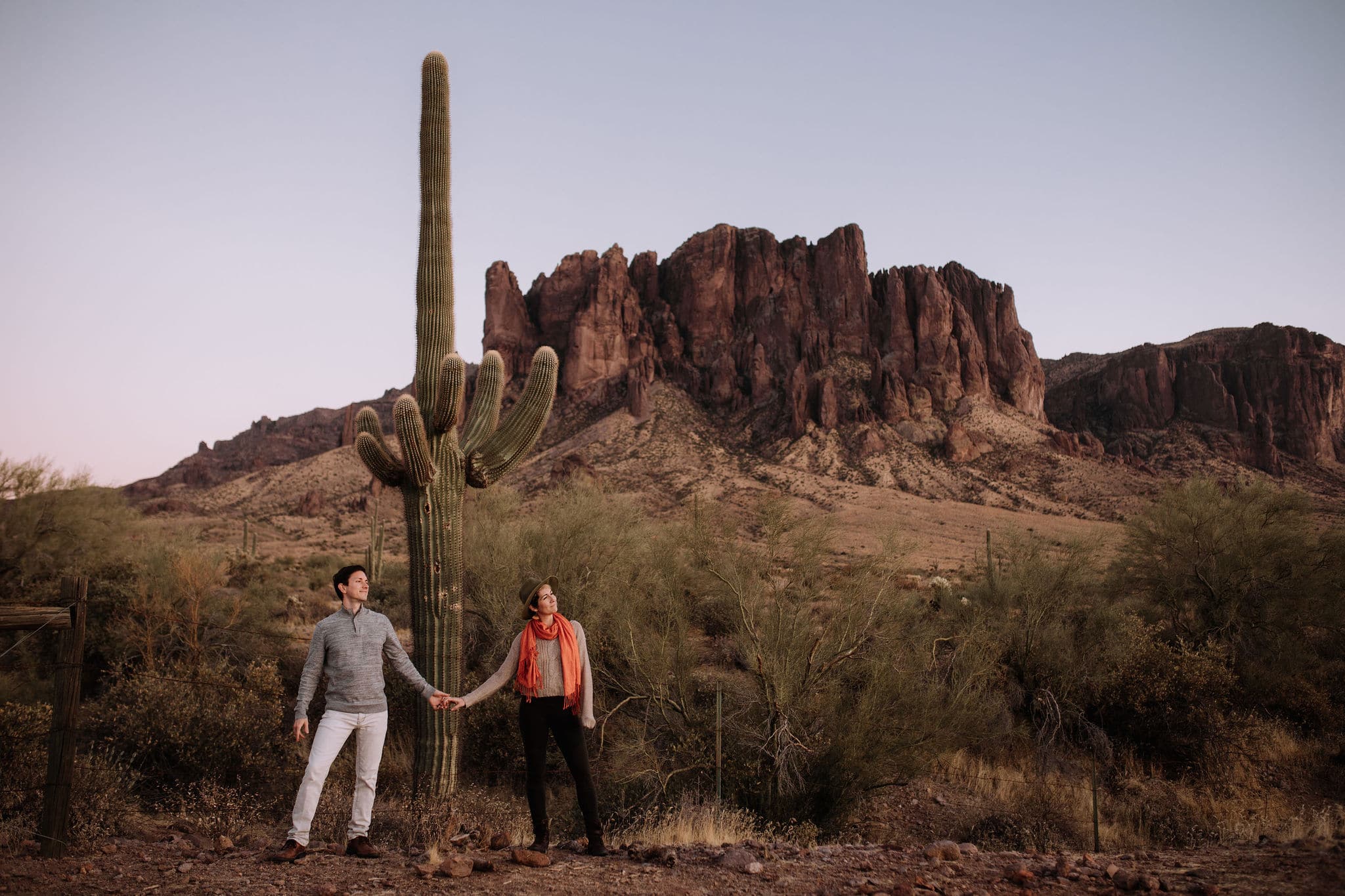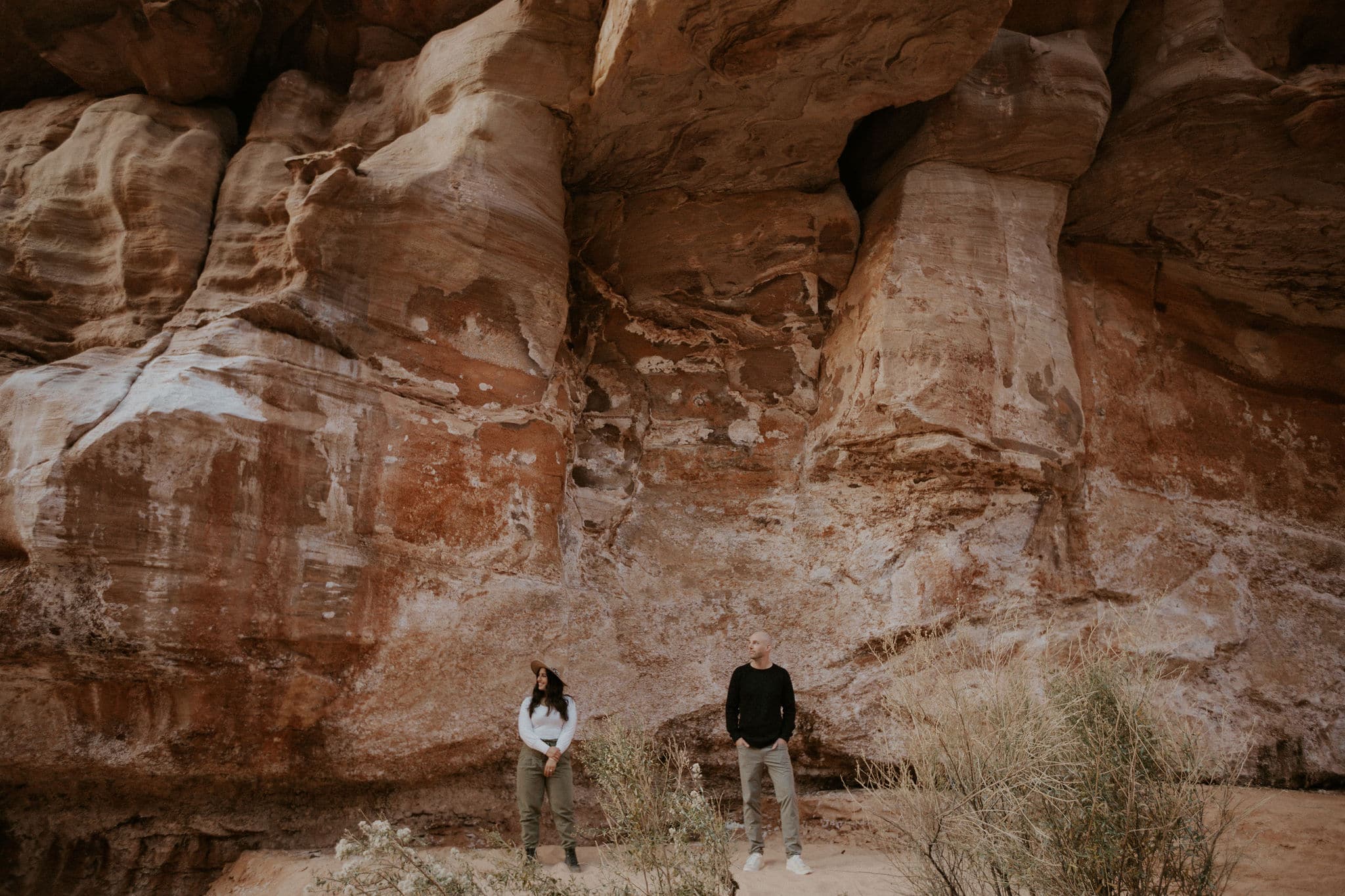 Other than it's freaking amazing? There is so much to this state. Deep canyons, overwhelming big giant rocks, bright blue waters (shocking I know!) and my favorite, open lands filled with cacti. There is a lot to offer, just let me know where the wind blows you and where you want it to blow your dress!
How much time do you suggest we will need?
It all depends on you and your other half and your sense of adventure. Most elopements I prefer to do 6 hours so we can get everything documented, take our time and go to as many different locations possible. However, if you are hardcore explorers and choose a place like Havasu Falls or hike down into the Grand Canyon, it would be a several day excursion. Ask me for my prefer list of hikes or day trips!
That all depends on your sense of adventure! Do you want to go hiking into the back country? Or maybe accompany me to my favorite secret spots. Some places do require more planning and maybe a permit or two. As well as lots of hiking, but what kind of adventure do you desire? Just use your imagination and let's go! My Top places are listed below.
I'M KIM: YOUR PHOTOGRAPHER, TOUR GUIDE, & HIKING BUDDY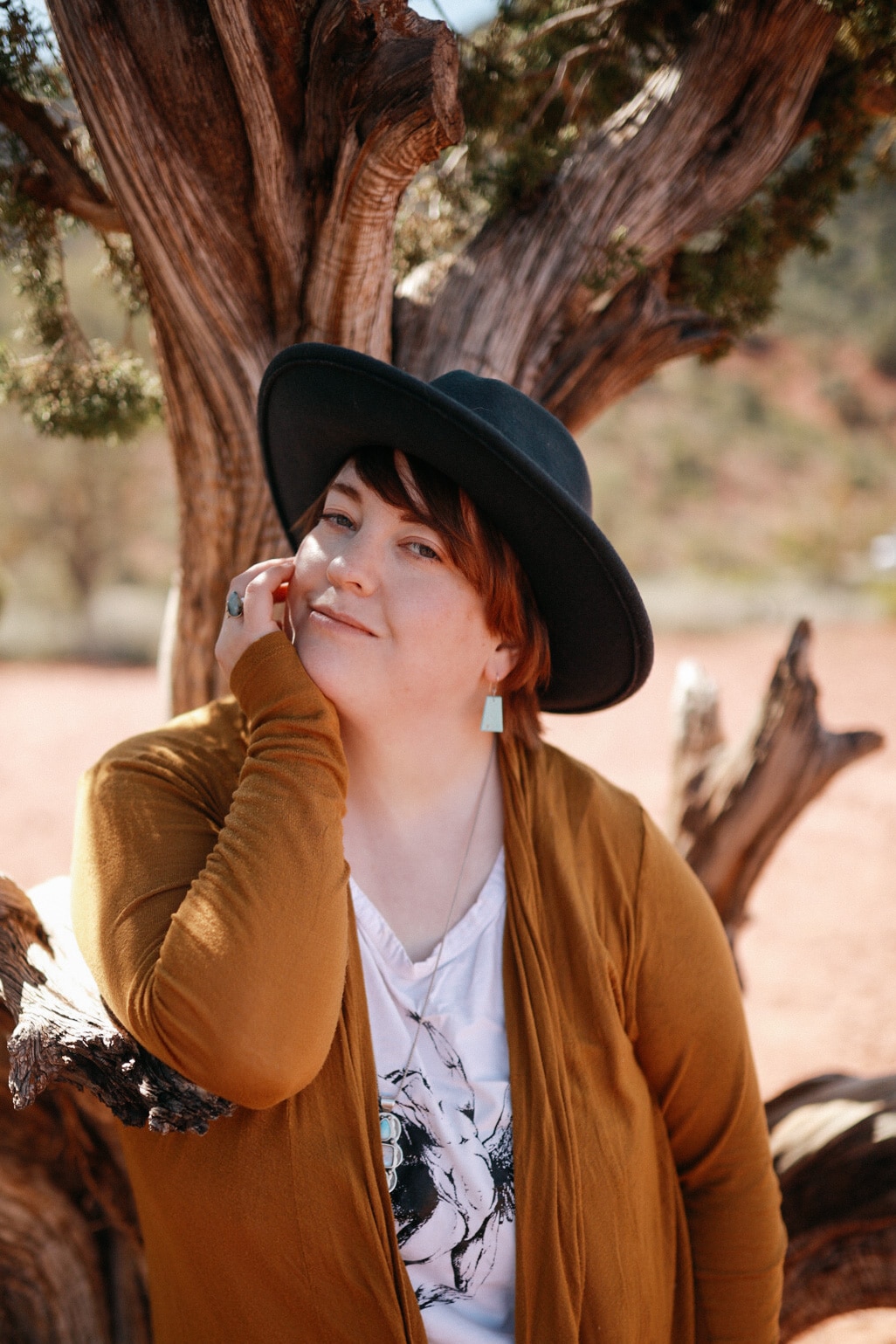 Are you a wanderlusting couple? What I mean by that is, a couple who don't just love adventure but seeks it out as often as possible. Do you encourages each other to walk through that mud, to hike that mountain, and to never stop seeking the majestic? If you are, then you found your right match in a photographer. I will get up at dawn for you and help you carry your dress over the cacti. I will make sure we find that perfect spot that you want to go to.
You can trust that this won't be just be another photoshoot, but an experience. I have been in love with Arizona ever since I was a kid with my parents driving through to see my grandparents in Yuma. If you are planning your dream wedding or elopement to Arizona I would love nothing more than to be there with you on your wild crazy love story!
"I absolutely can NOT say enough good things about Kim. She goes above and beyond, treating her clients like family. She is friendly, super fun while also maintaining professionalism, so so kind, and hilarious to boot. She keeps you laughing and makes you feel utterly at ease during the entire shoot. And on top of all that, my goodness, her work is INCREDIBLE. We just got our photos back (4-week turnaround! WOW!) and we are blown away. All our friends and family are raving about the photos, and we could not be happier with how every single one turned out. If you are even vaguely entertaining the notion of booking Kim for your big day, DO IT!! Trust me, the results are worth every single penny and more. 15/10 would recommend!" - Hannah, 2019 Bride
Adventure Elopements in Arizona begin at $5000
If you're ready for the next step, then let's get chatting!