Zion National Park

Epic Love Stories Are Created Here
Get married among the majestic red rocks
There is just something about those high peaks and ancient red rocks that begs to be the backdrop of your love story! Let's go explore the park together. With me as your guide to the best spots, I'll be your adventure buddy as well as your fearless photographer!
Where in the park is the best place to get married?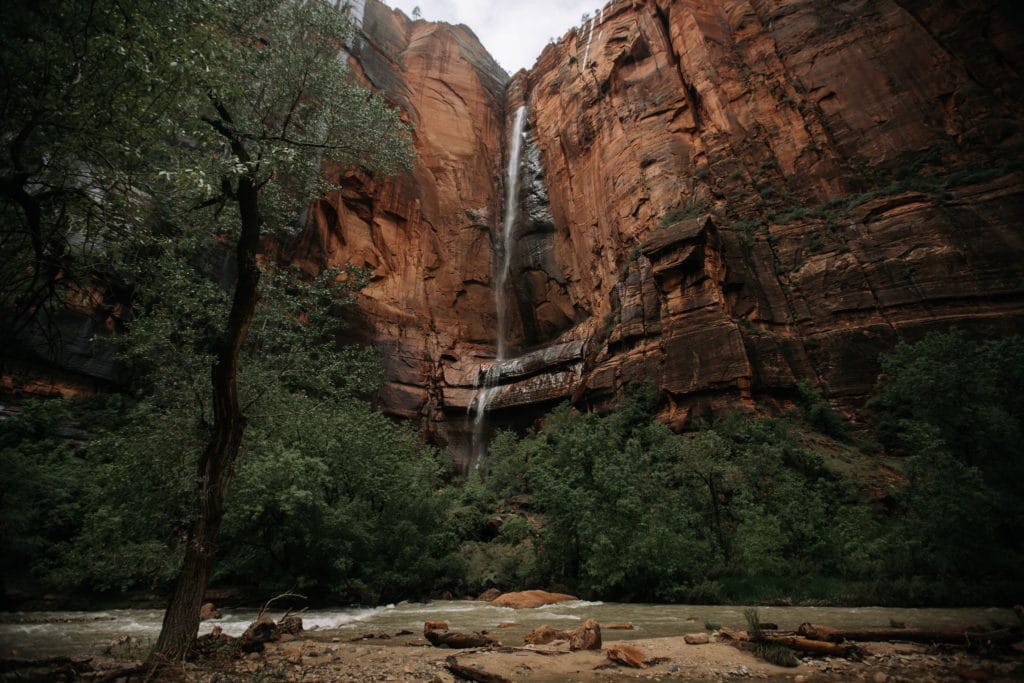 The Zion Narrows Riverside Walk

Starting from the easiest place to get too. This hike is mostly flat and only 1.8 miles one way. With lush trees and a beautiful waterfall, it would be a perfect spot for a quick elopement. Because it's a popular location, early morning is advised.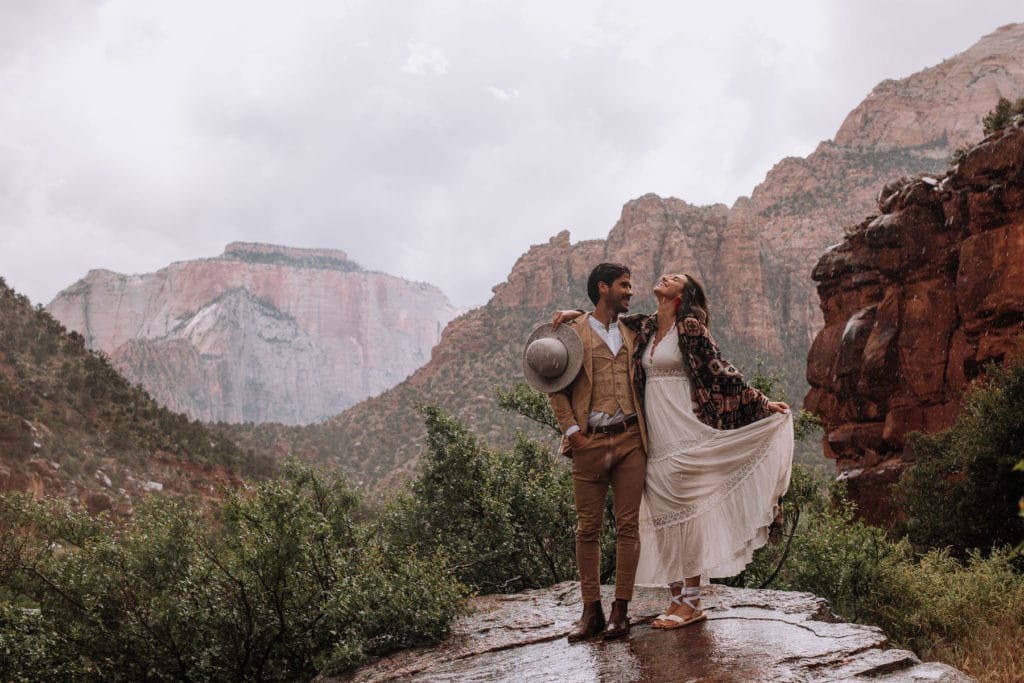 If you prefer to be surrounded by the red giants, there are plenty of little hidden spots that you and your sweetie could go to for some privacy to say you I Do's while still having your breath taken away!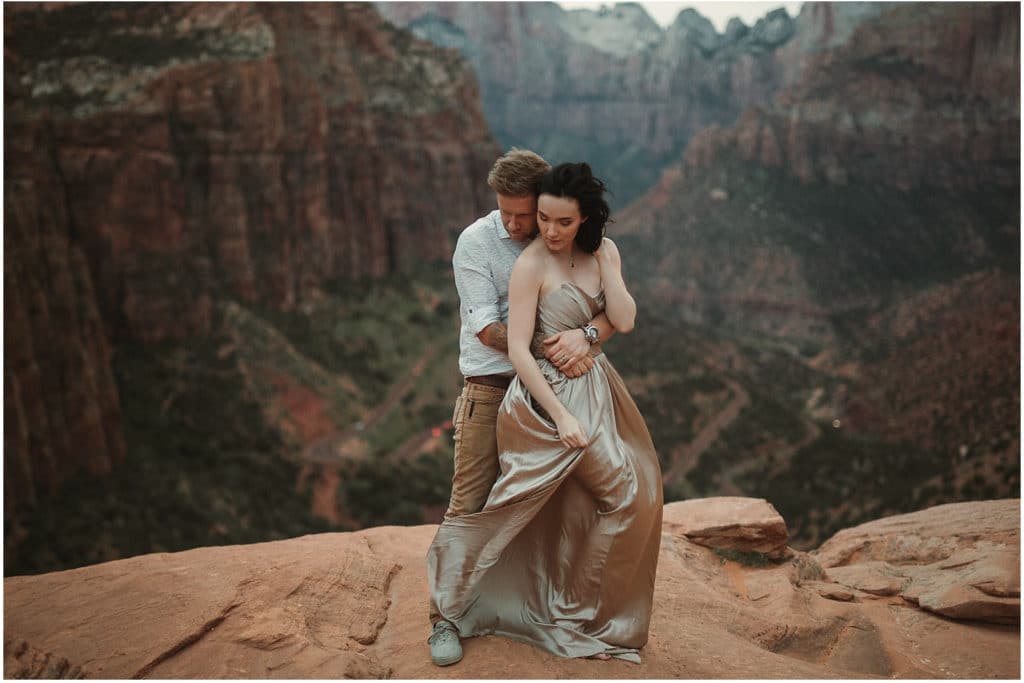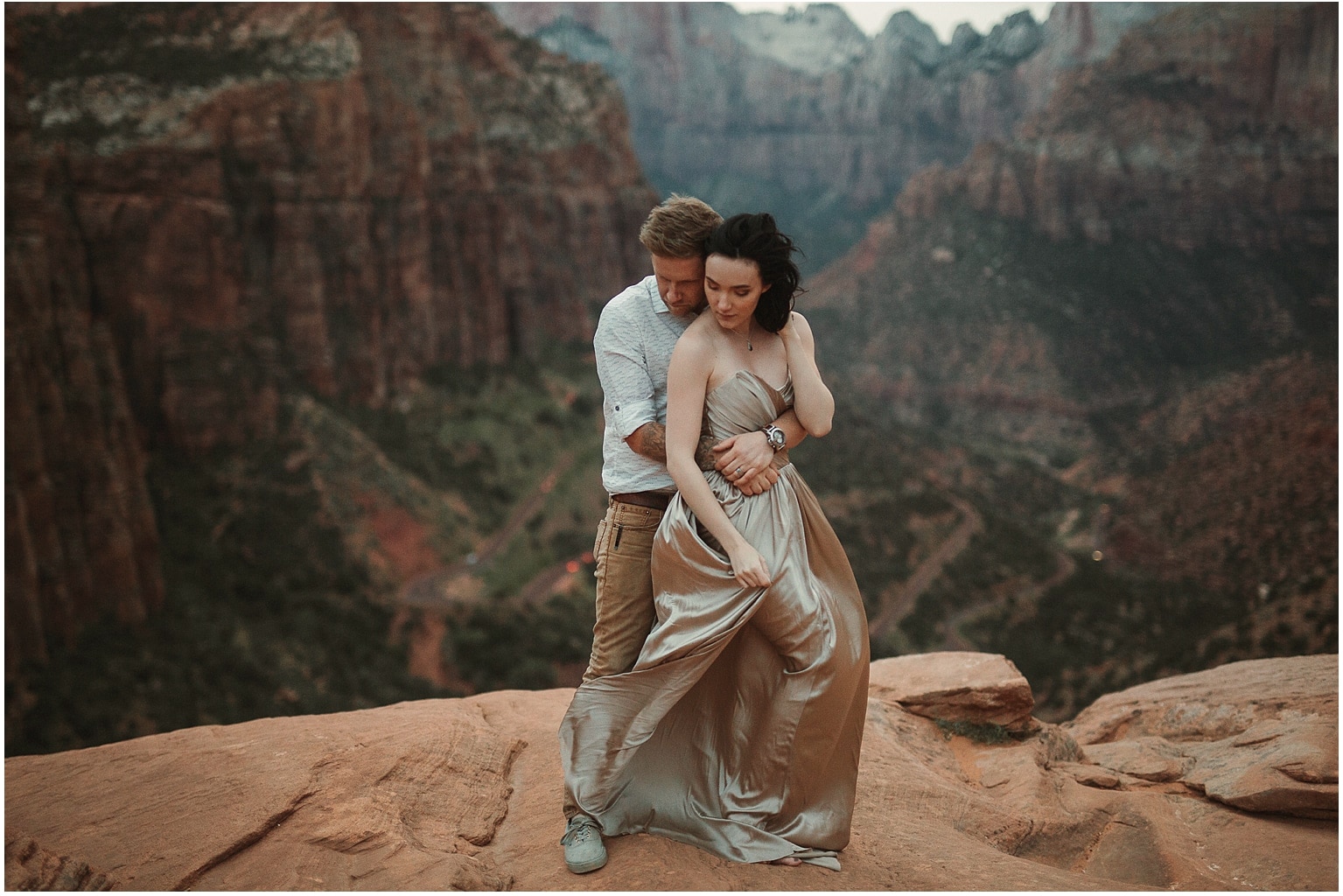 The most well known view of the canyon. Just a 1 mile hike will get you to this spot. I did this hike with a busted up leg, so really, it's not that hard and the views are 100% worth it! On a sunny day, the red rocks are almost ethereal!

There are plent of other places to go to get married. Depending on the time of year and how much hiking you want to do. These are just my favorite spots. If you need help deciding, just ask!
Just outside of Zion there is a hidden gem that most people don't know about.
UNDER THE CANVAS!
Adventure Elopements in Zion begins at $4500
If you're ready for the next step, then let's get chatting!