Samantha & Paul // Within Sodo Seattle Wedding
I love SoDo!
Sam & Paul are a wonderful couple. I actually met Sam through her sister Sonrose who is actually a Seahawks Sea Gal cheerleader! I had taken photos of Sonrose and her husband a few years earlier (you can see those here) in Seattle and now it was her sister's turn. I enjoyed coming to Seattle in the spring time to do Sam and Paul's engagement photos (see here) and now the day finally arrived for their nuptials. High class, lots of champagne, lots of laughing, and one adorable couple. It was a very good day.  The Within Sodo venue is unique place. A view that you will make you swoon. A beautiful rooftop terrace that is so cool it makes you feel like a high roller. A dope alleyway that will make you feel badass and like industrial royalty. Scroll down to join in as I share more of their story through their wedding photos…
I love that in SoDo you can see the headquarters for Starbucks with the mermaid peaking out at us. It's a wonderful view of the city and it was a crazy beautiful and warm day.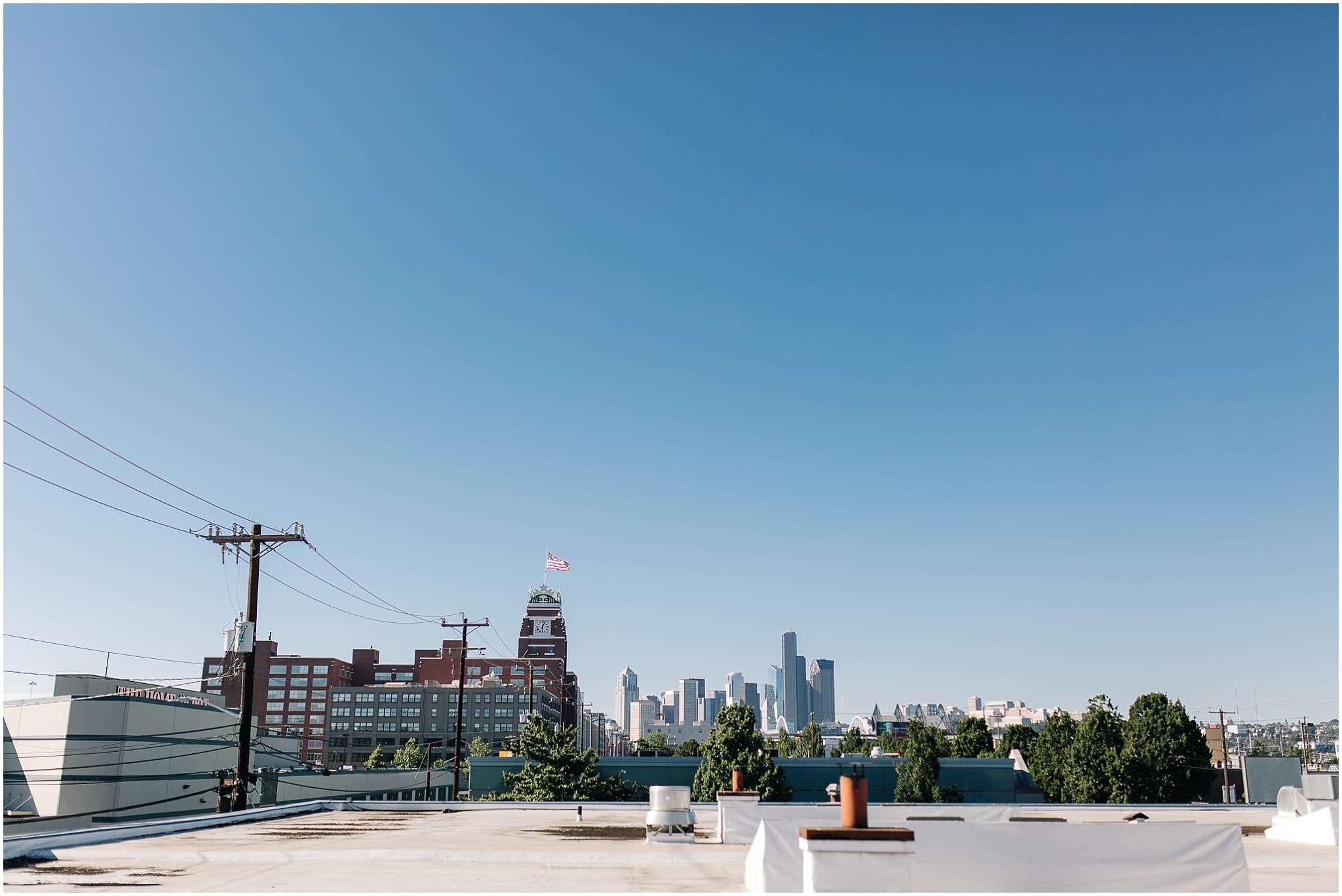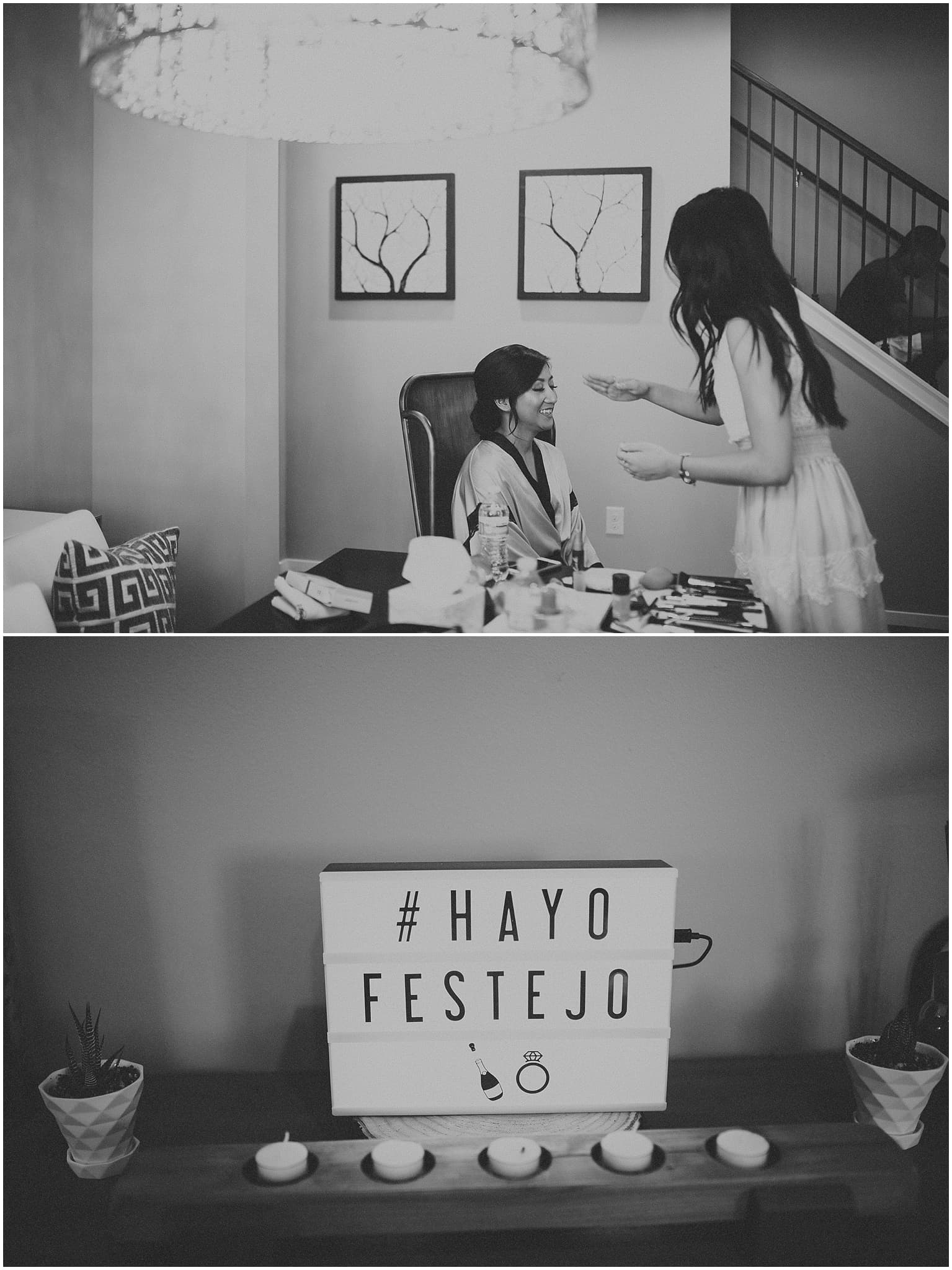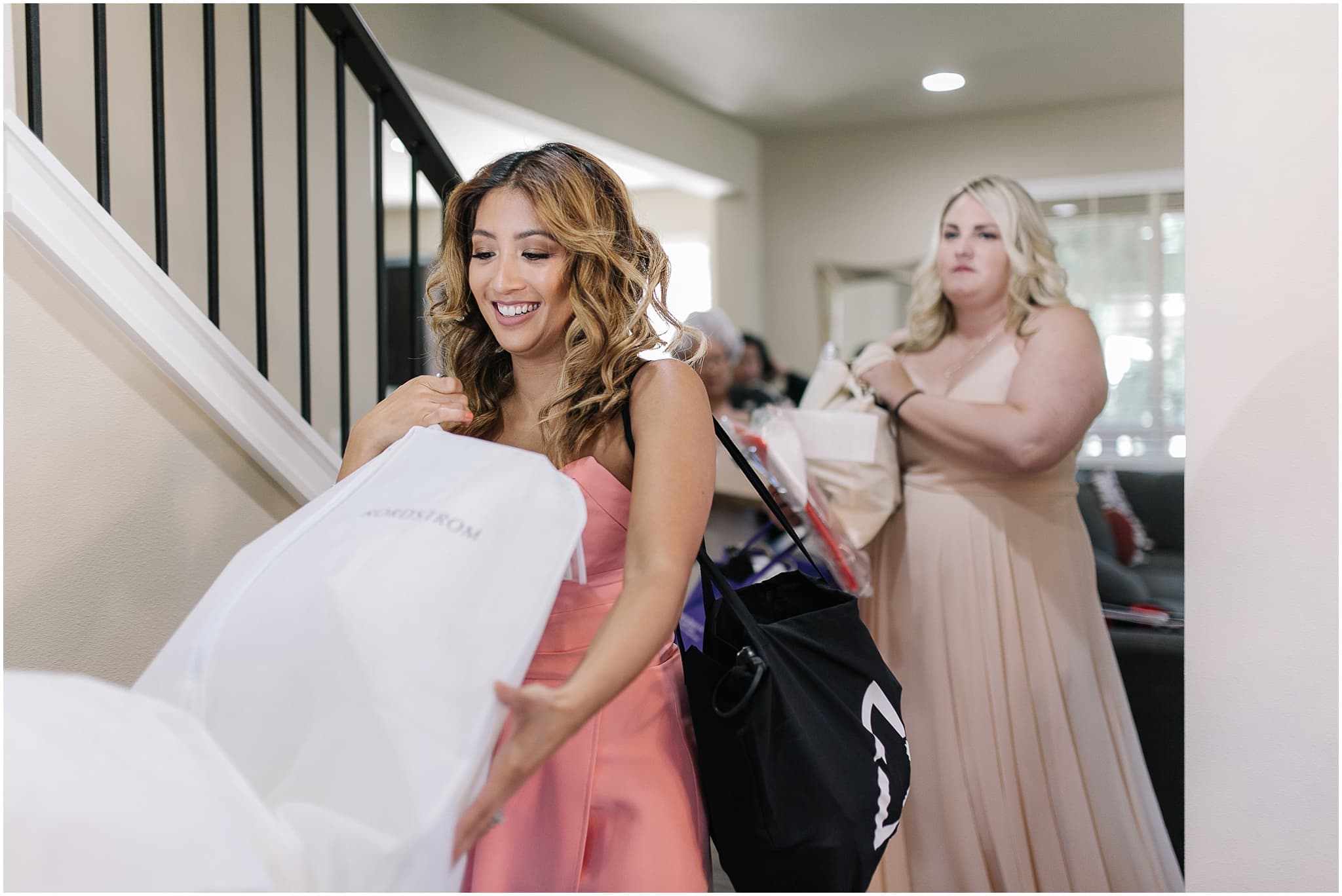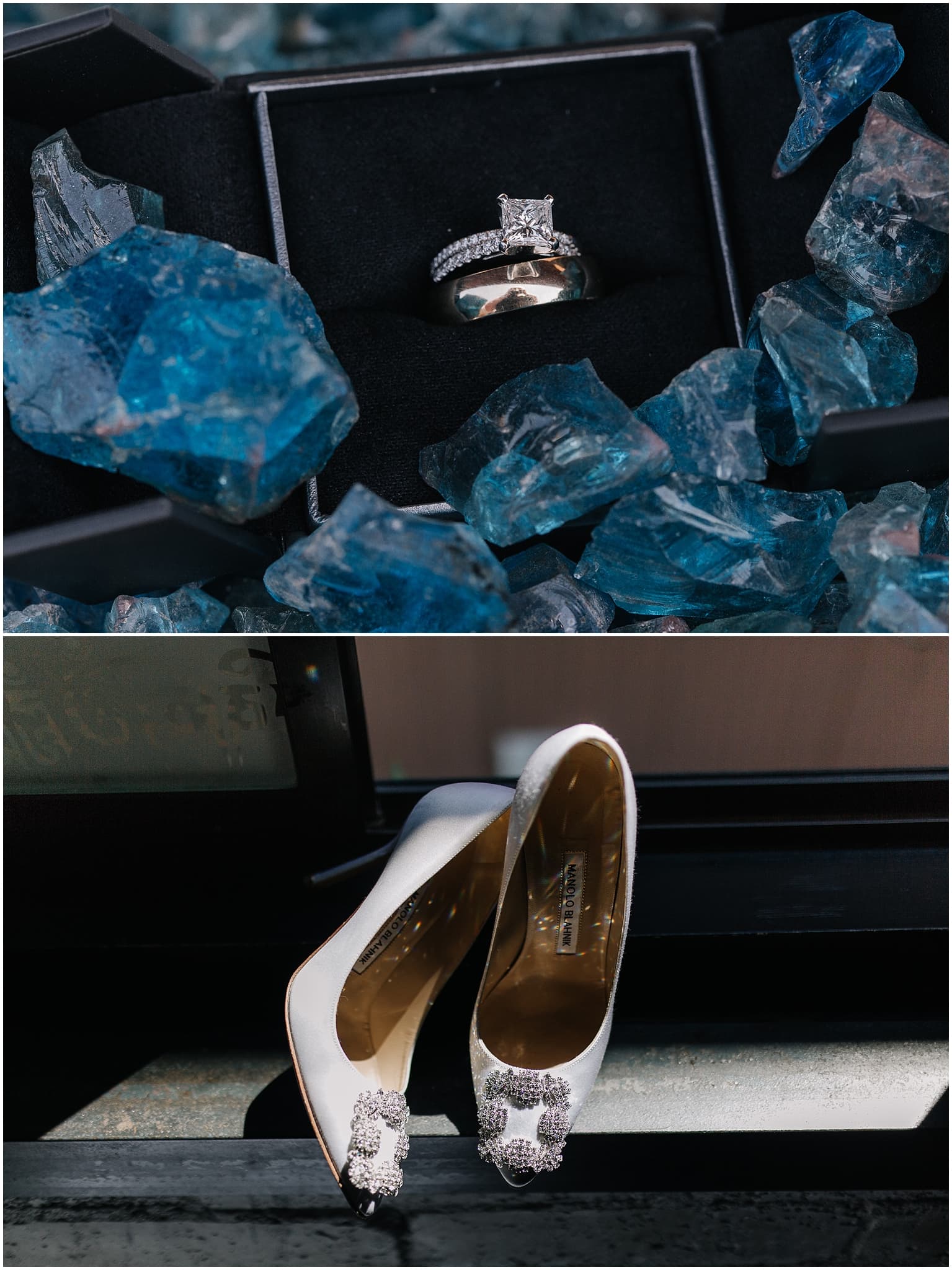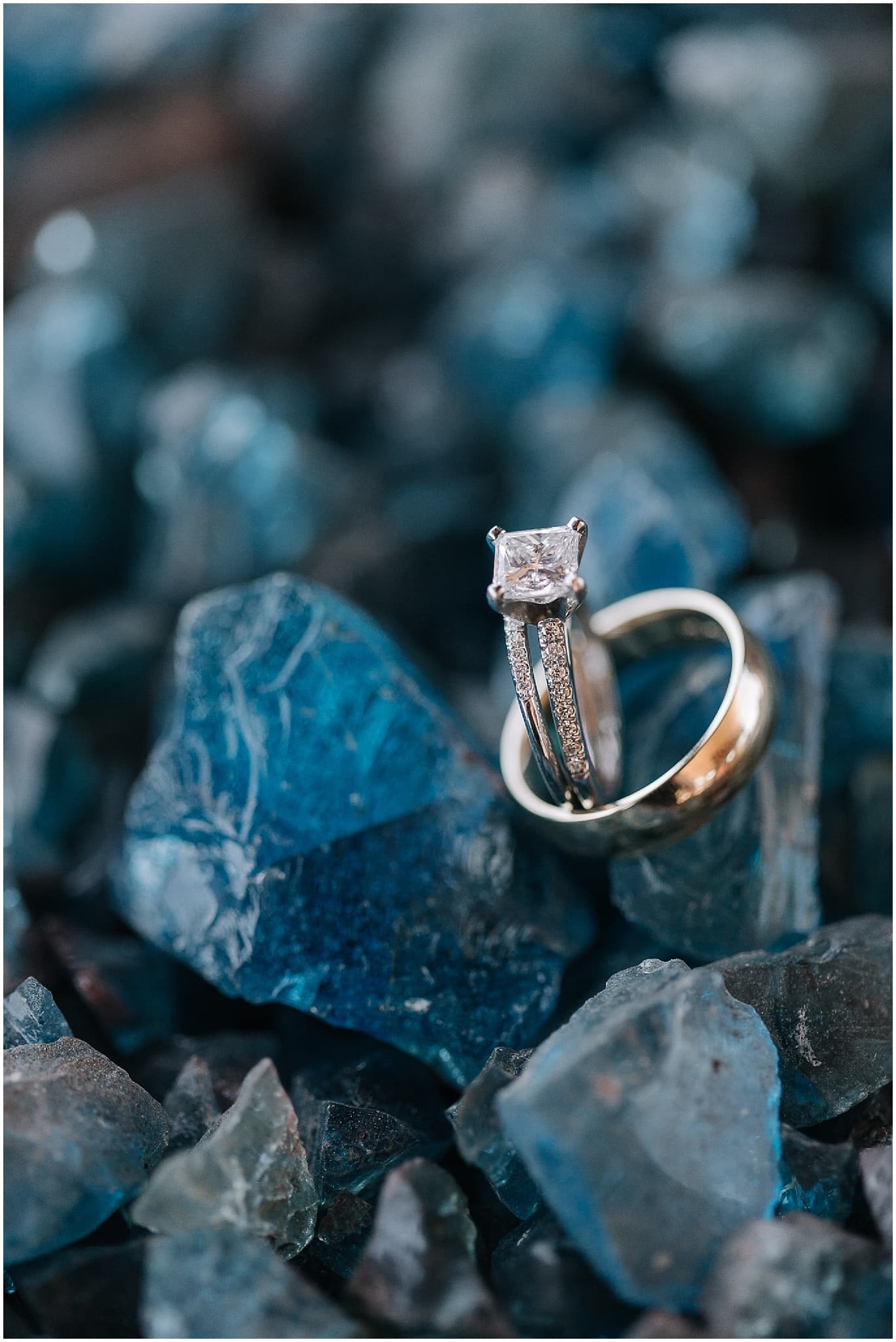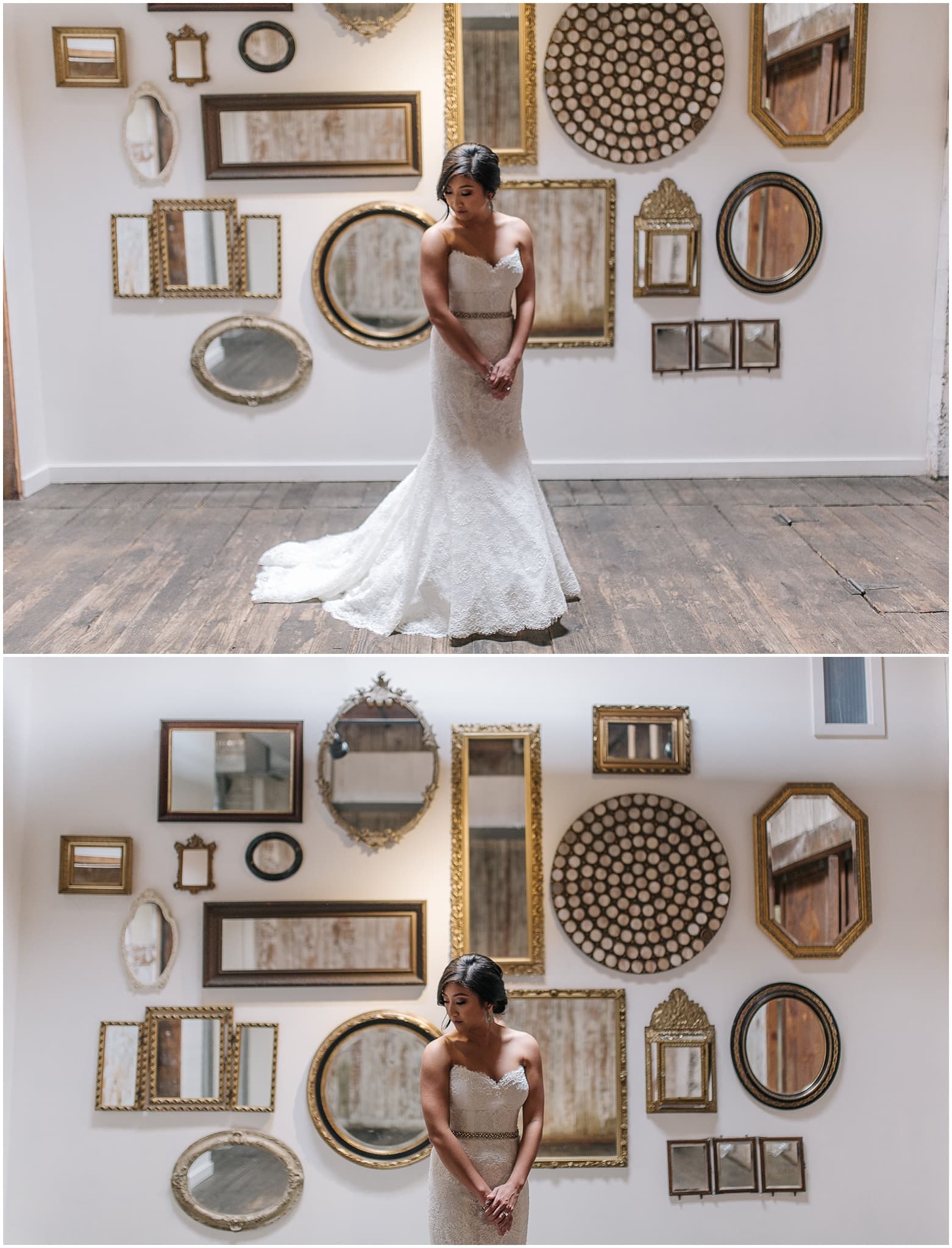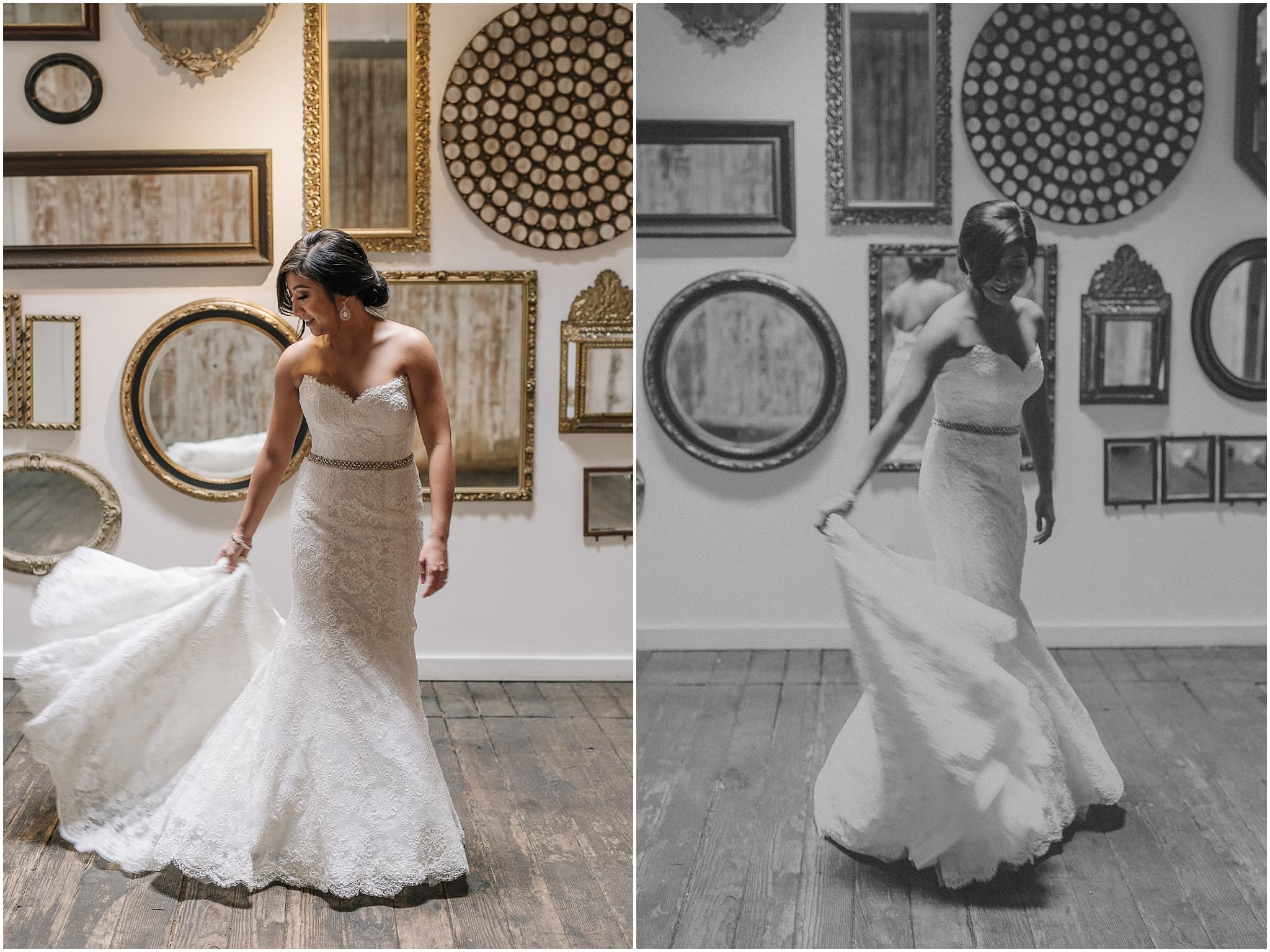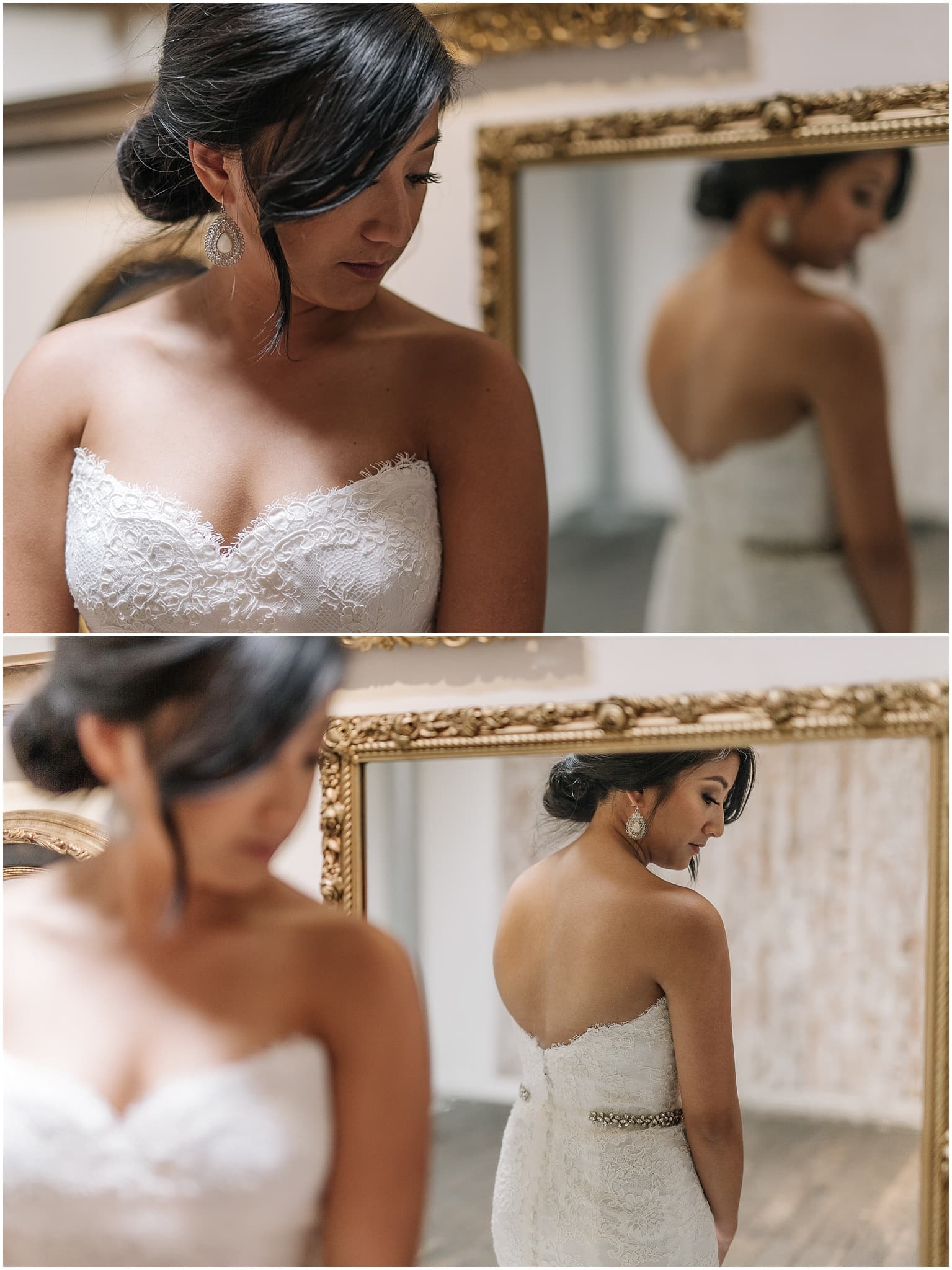 The perfume was a gift from Paul. It is an inside joke with them and has a Harry Potter reference to it. If you look closely you can see that it says "muggle" on it! LOL!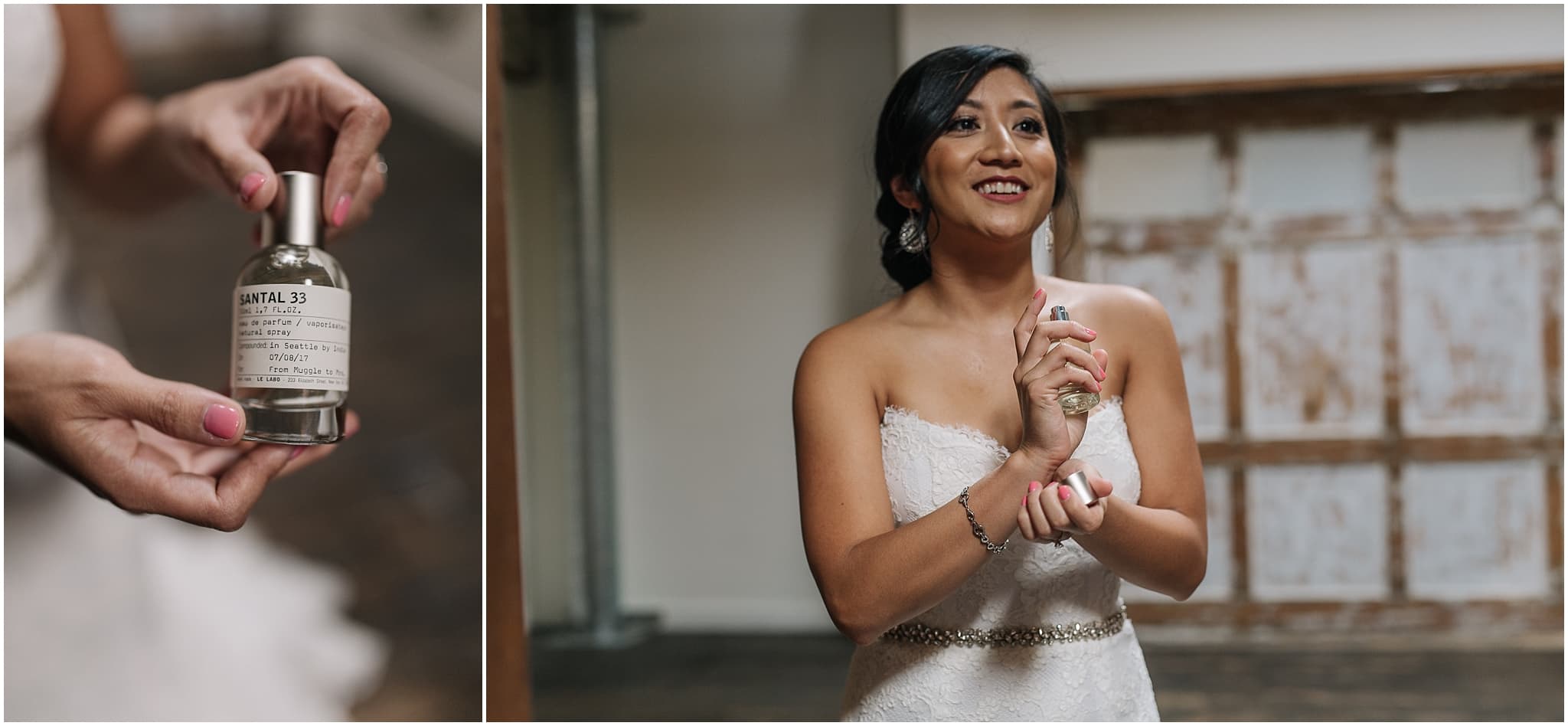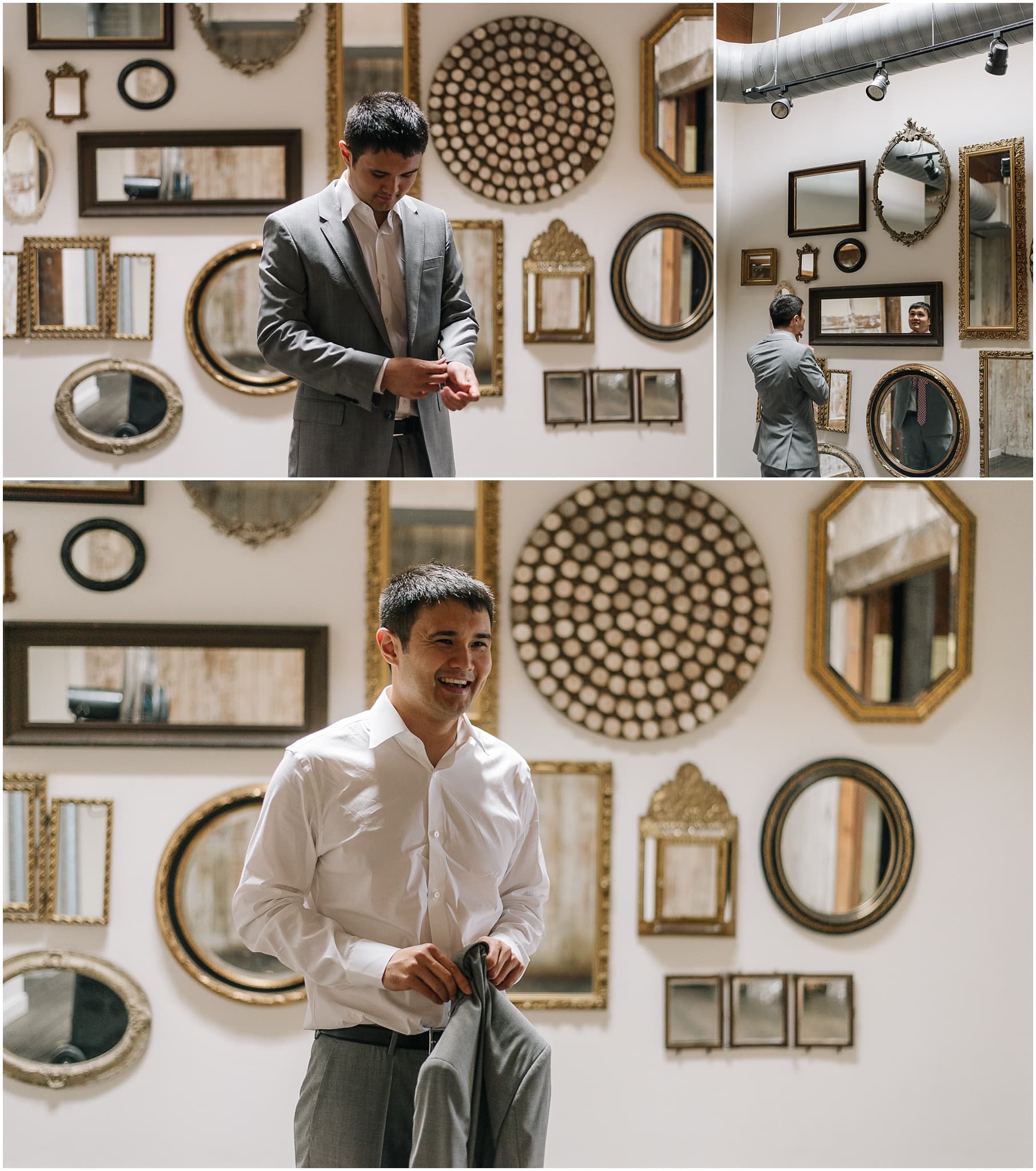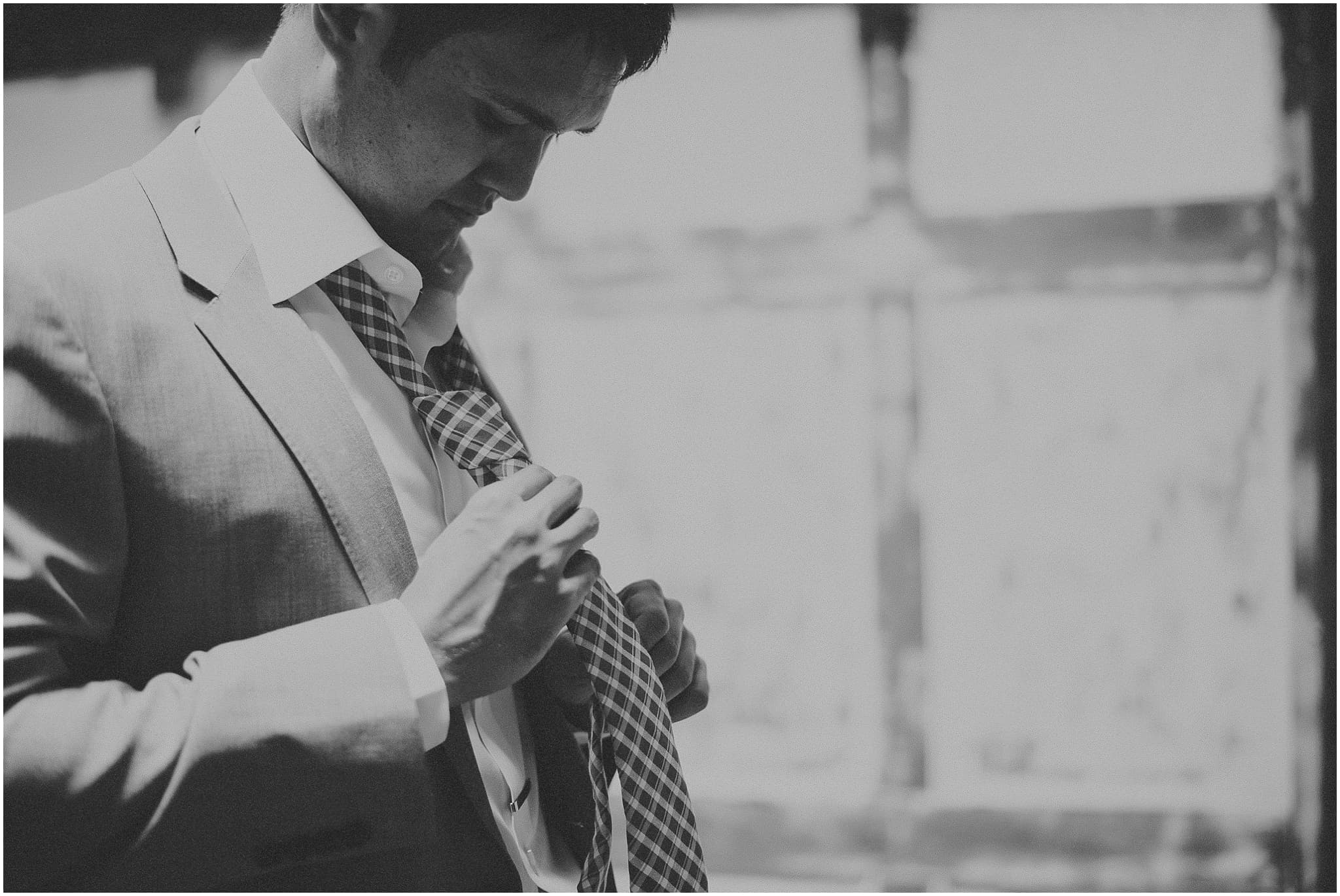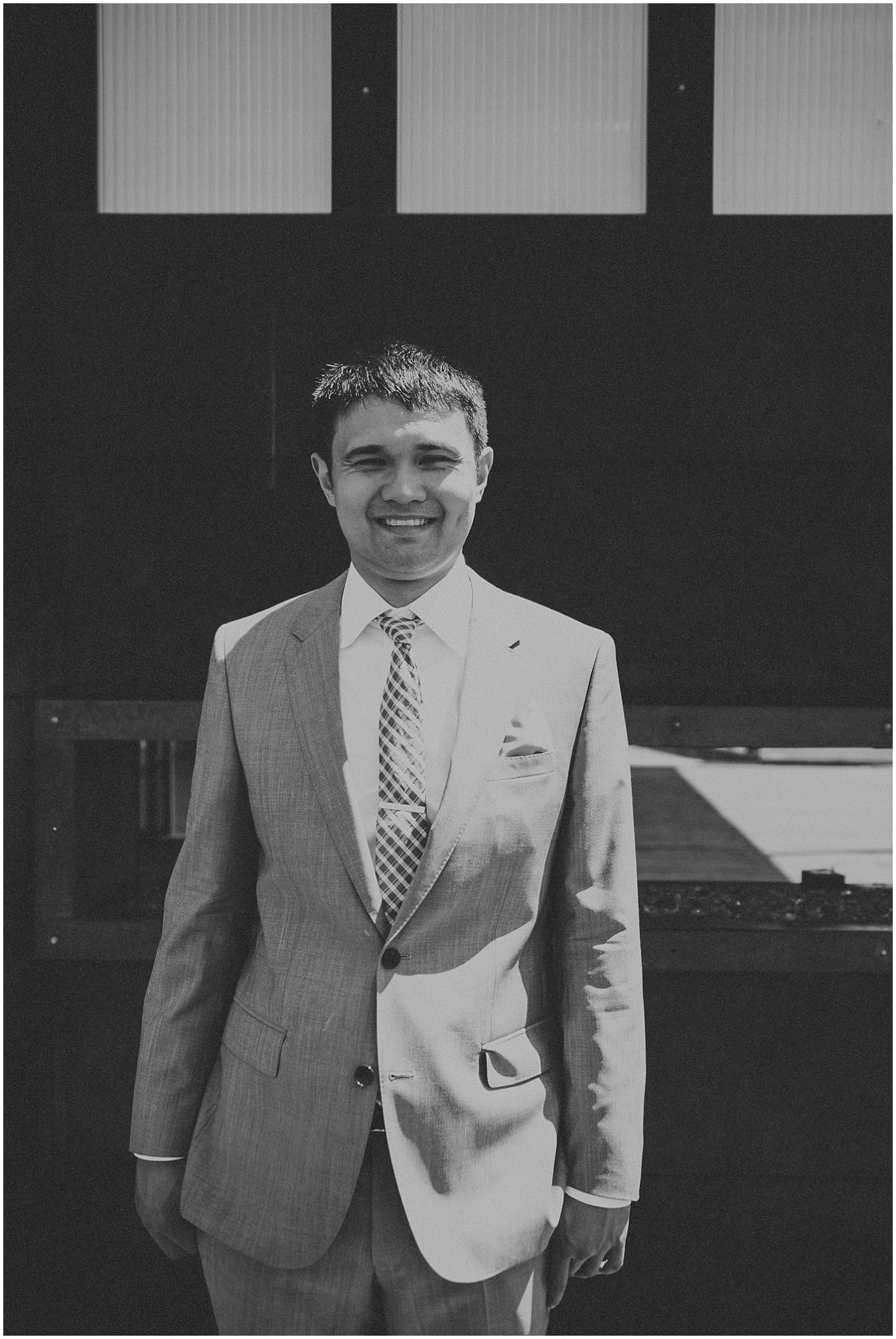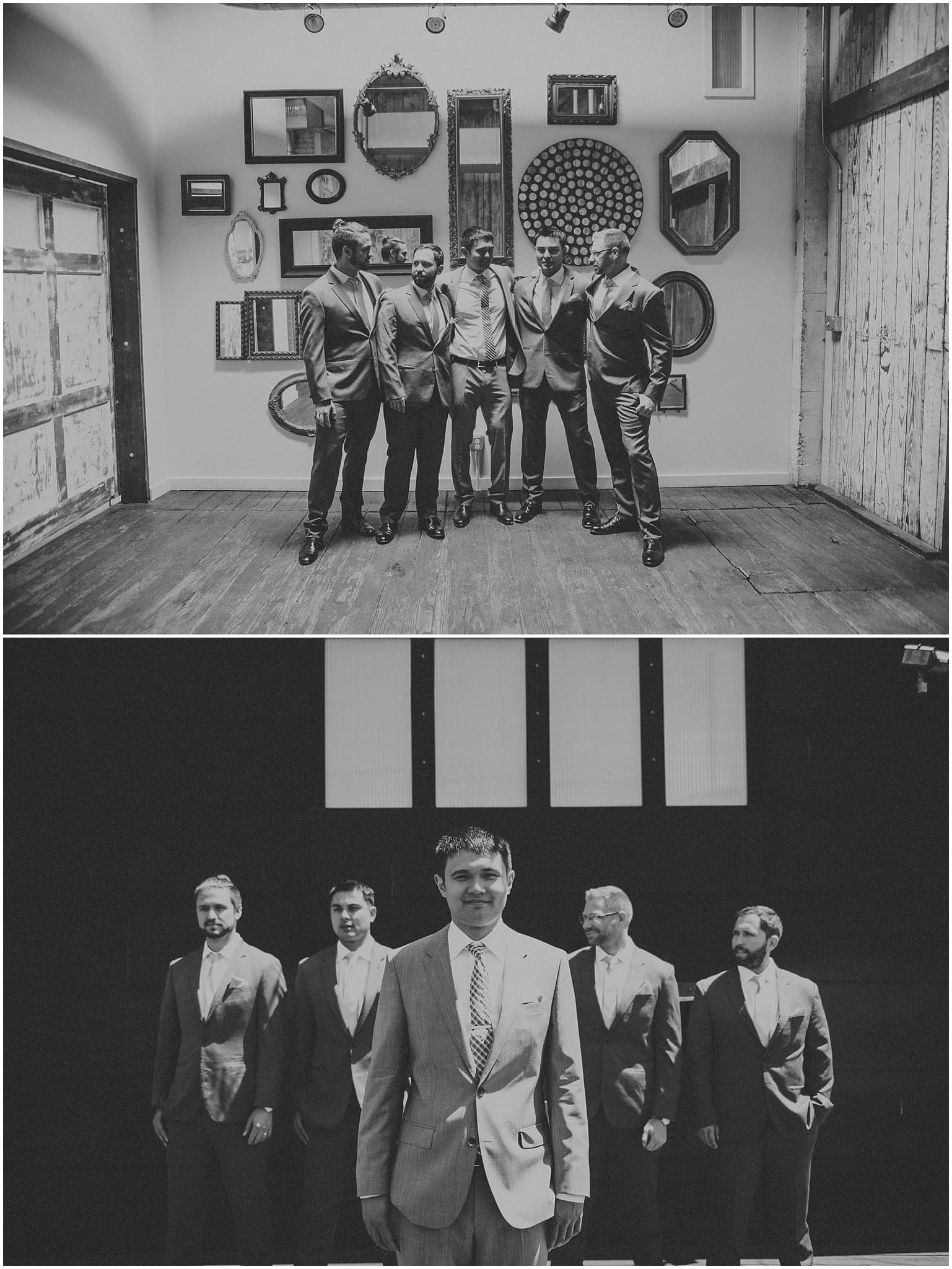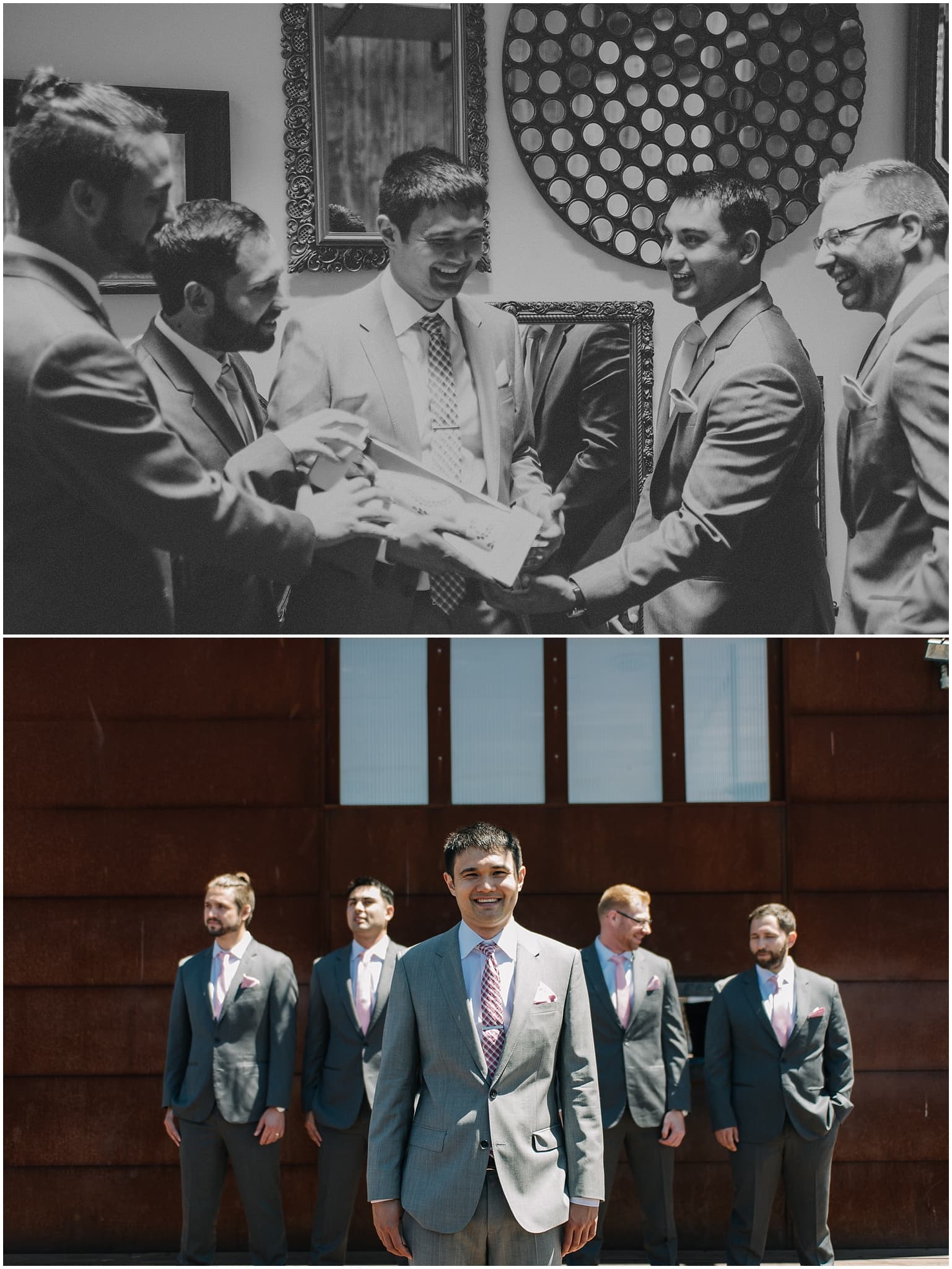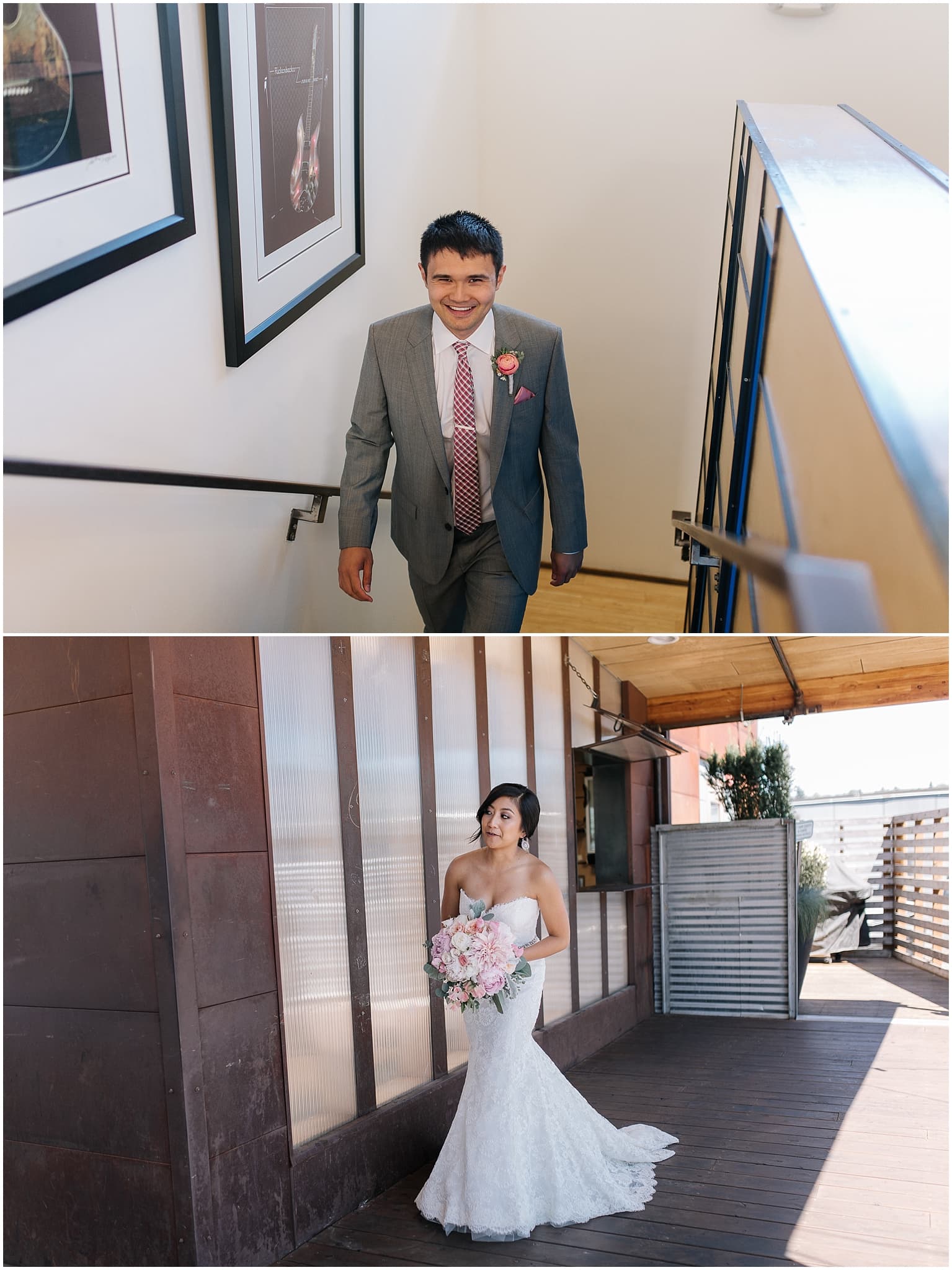 I love it when a couple does a first look! It was so adorable that when Paul started to turn around to see her and that Sam kept walking around as well so he wouldn't see her.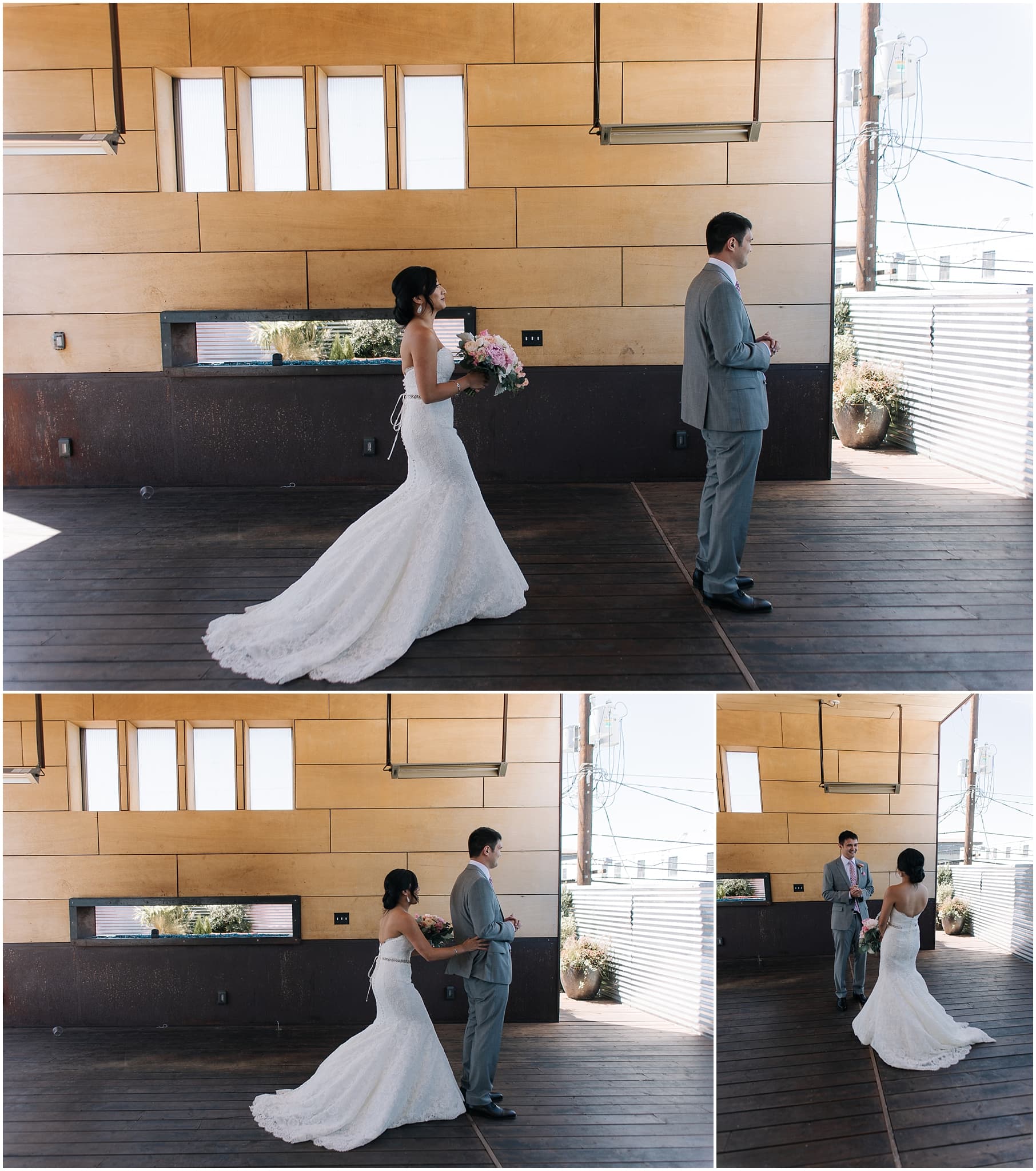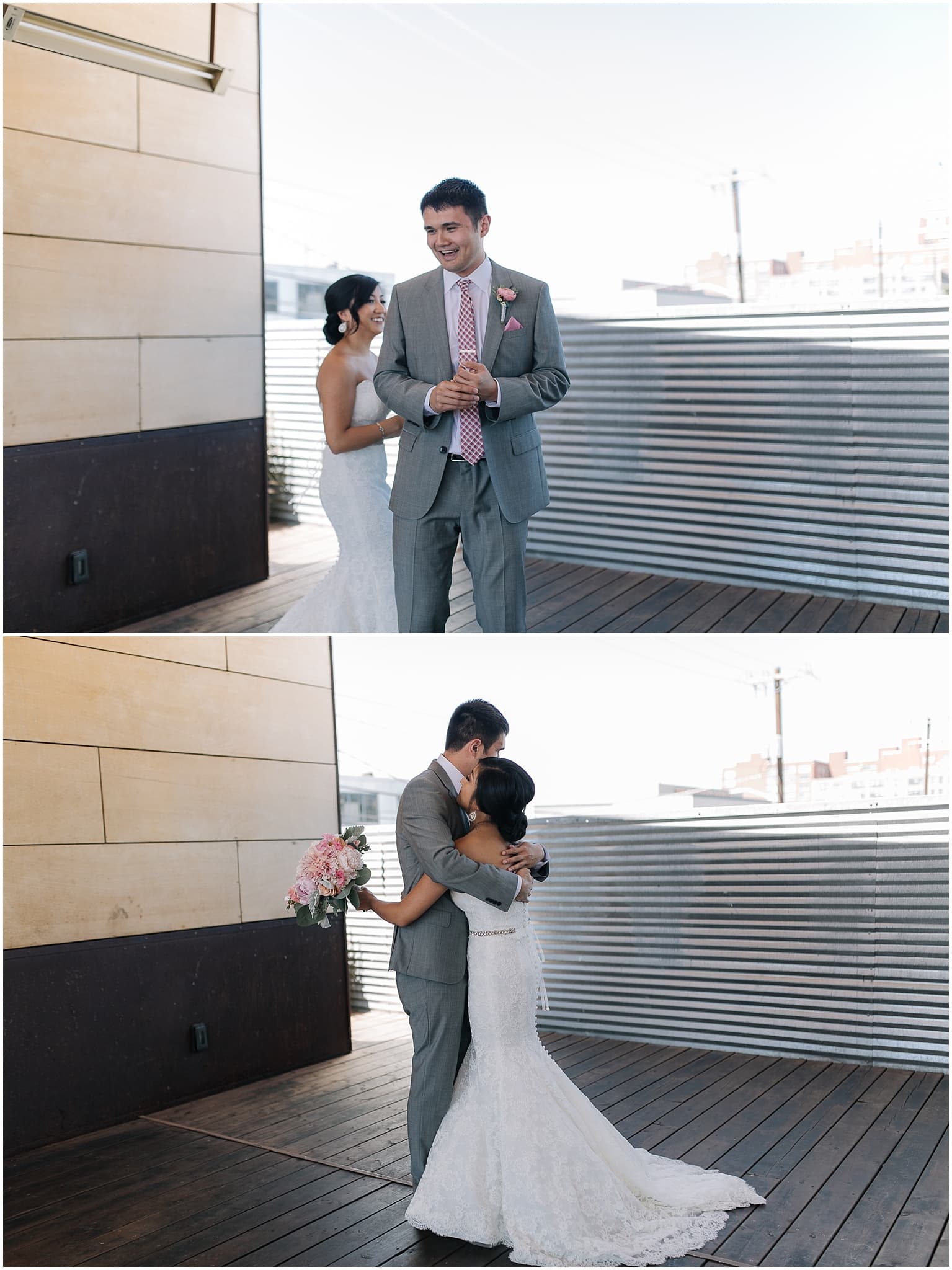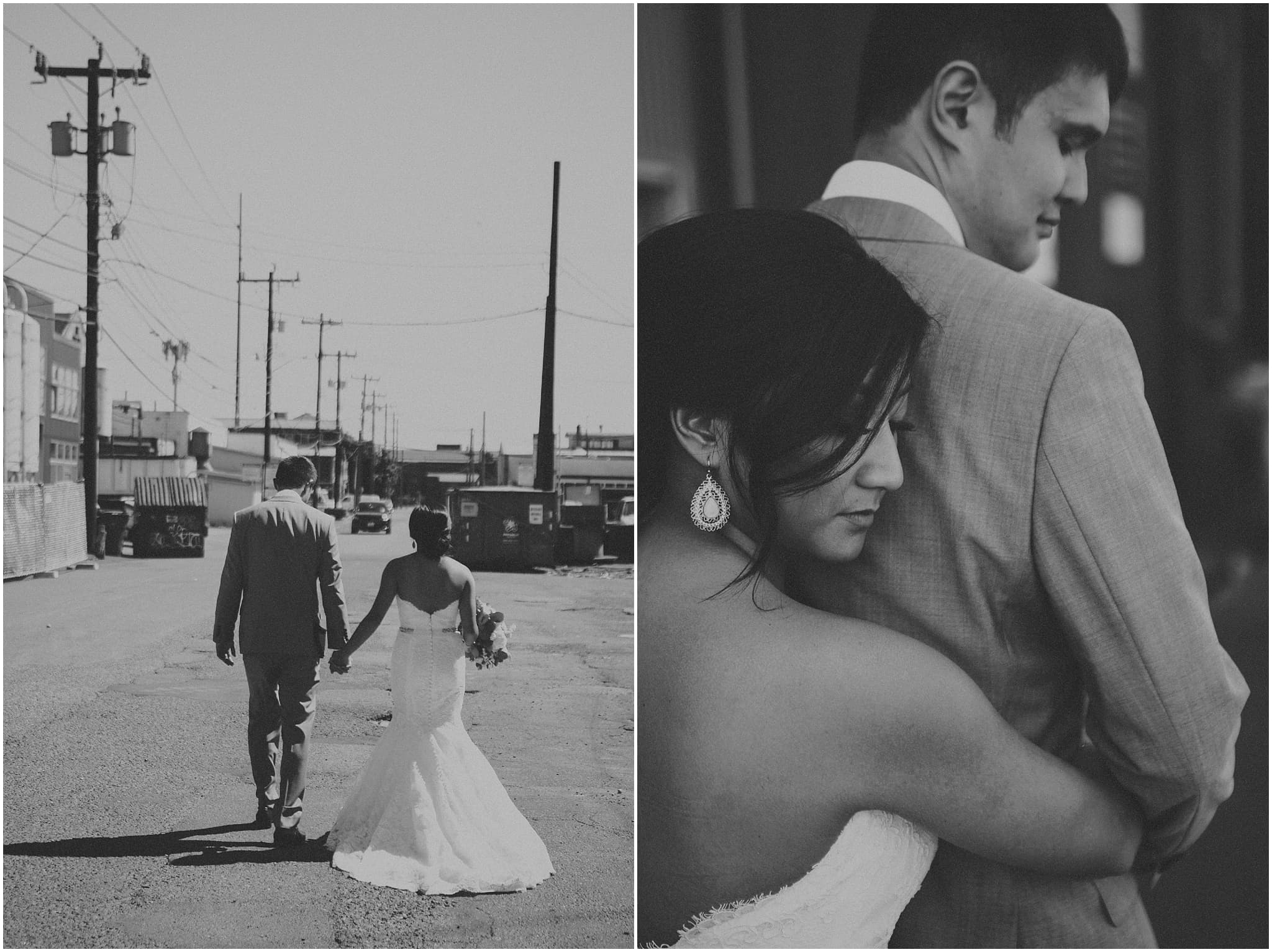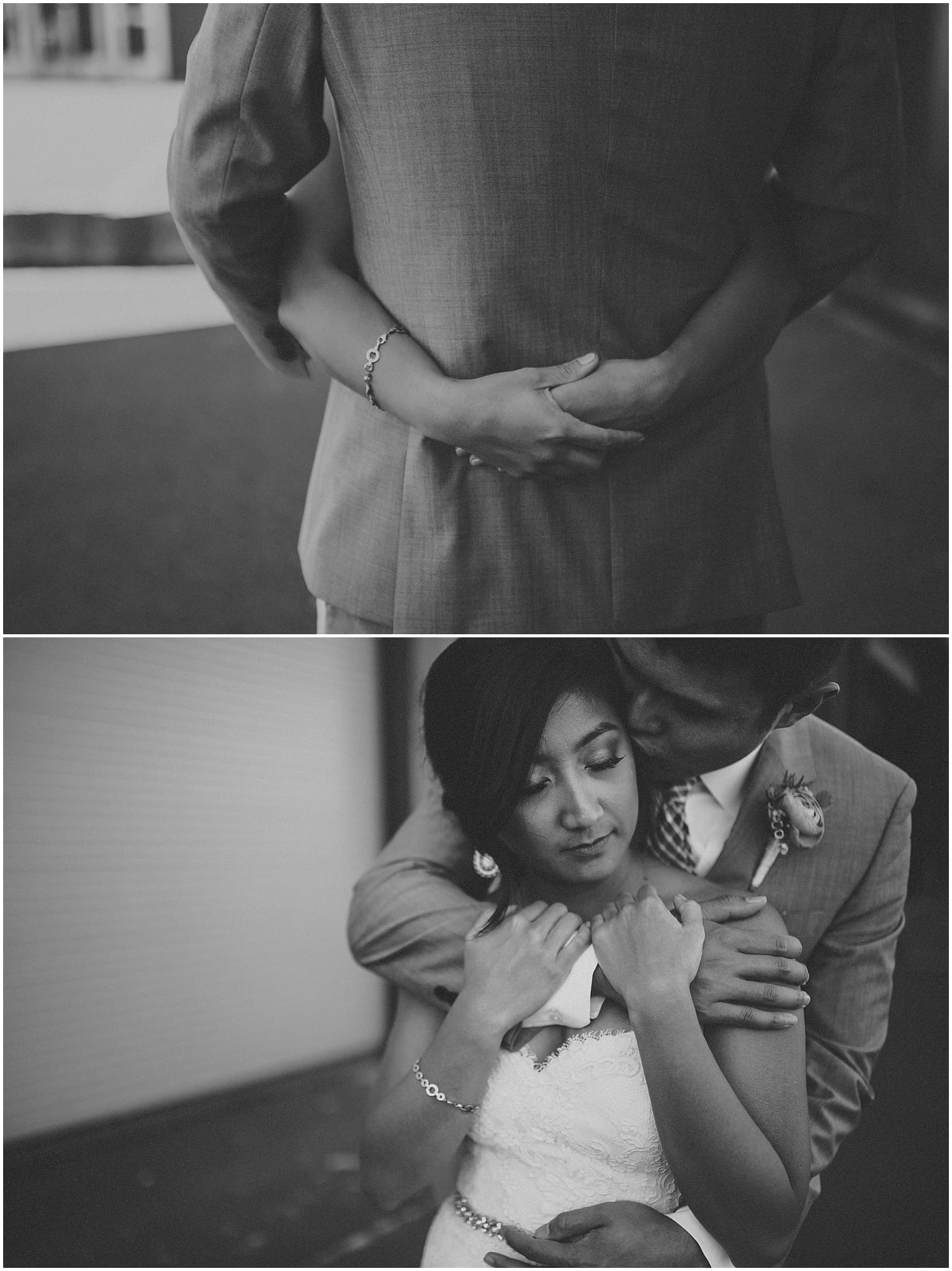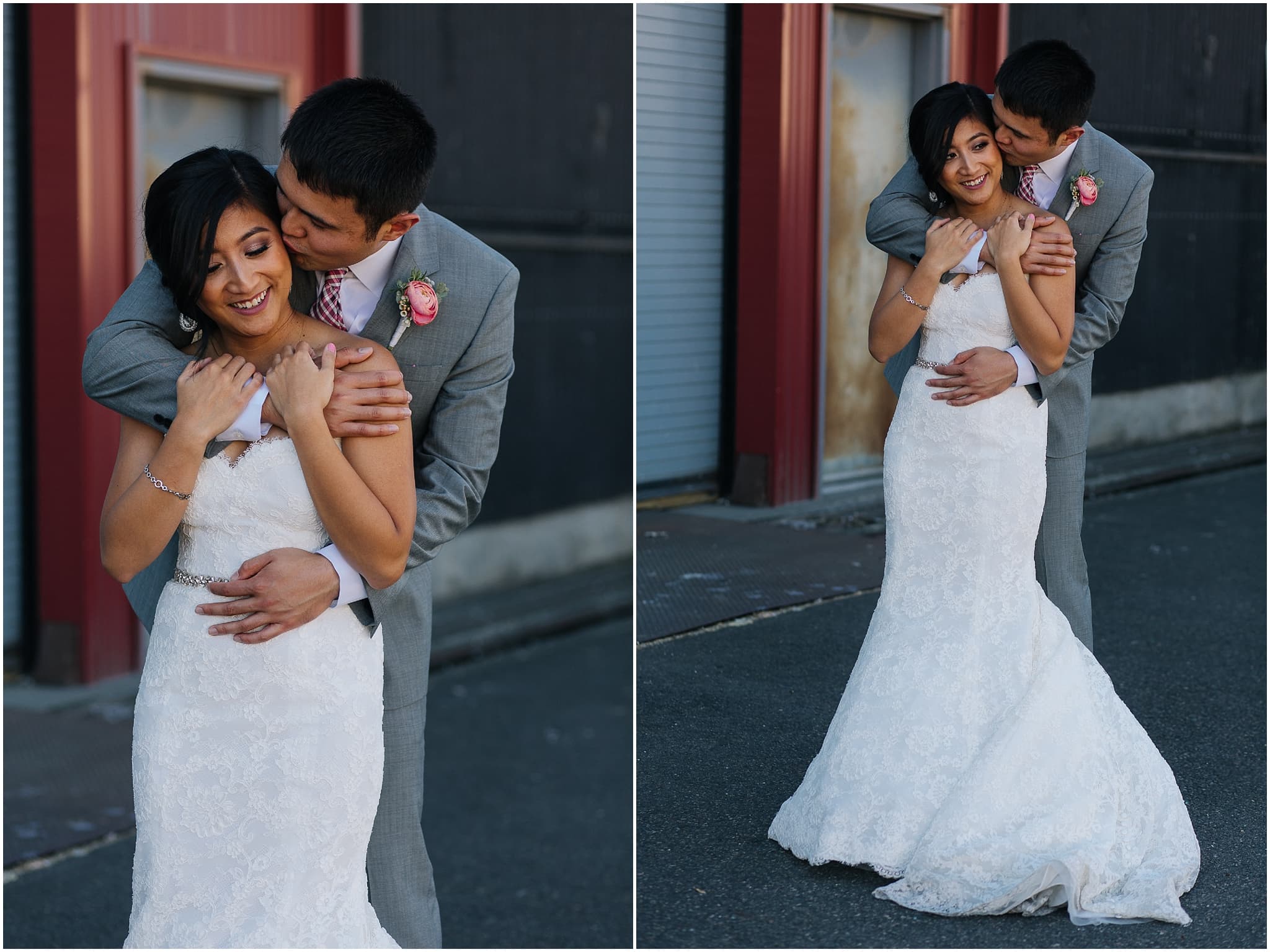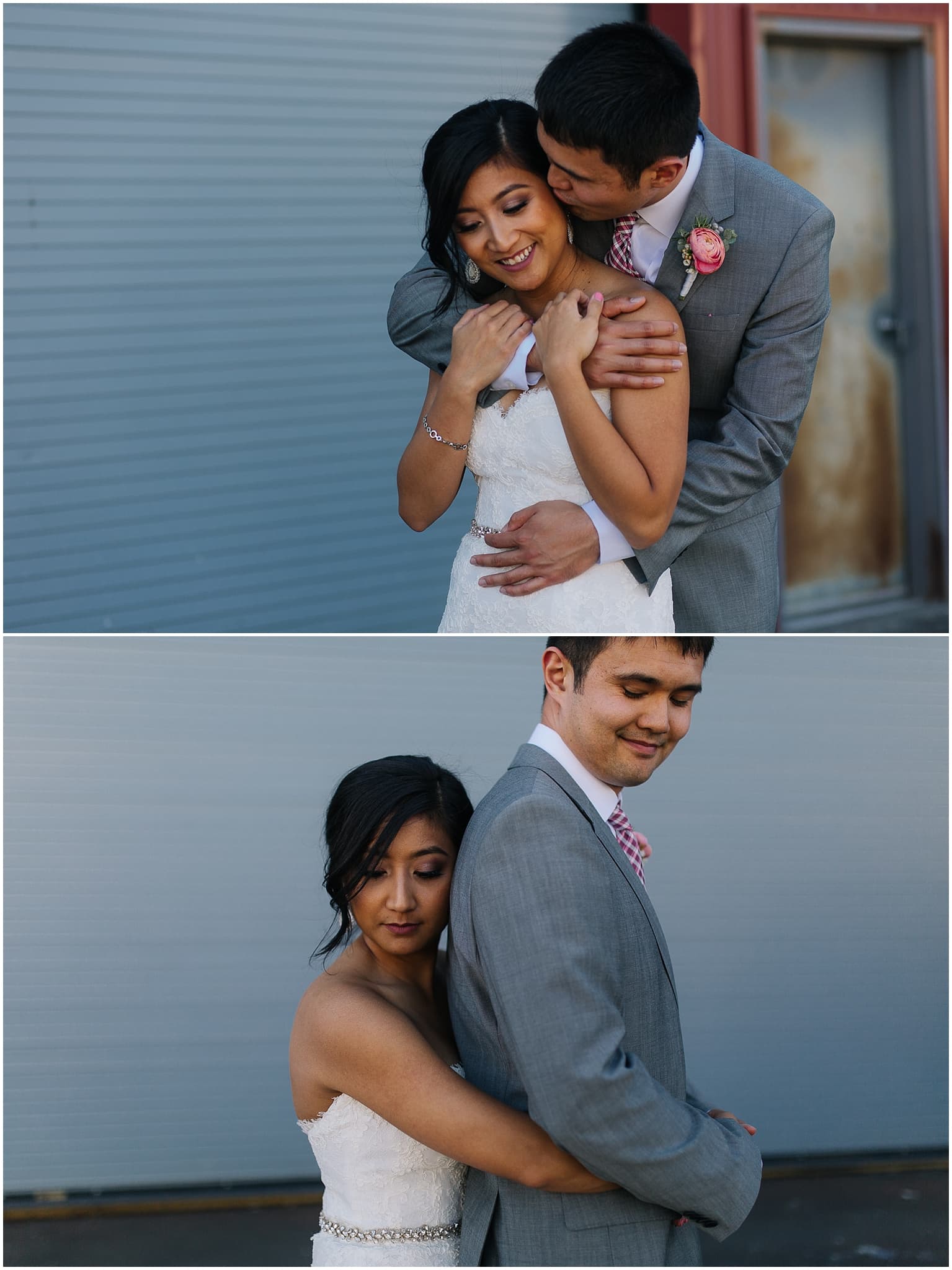 I guess the biggest perk about the city is all the amazing grafitti everywhere. Creativity thy name is Seattle!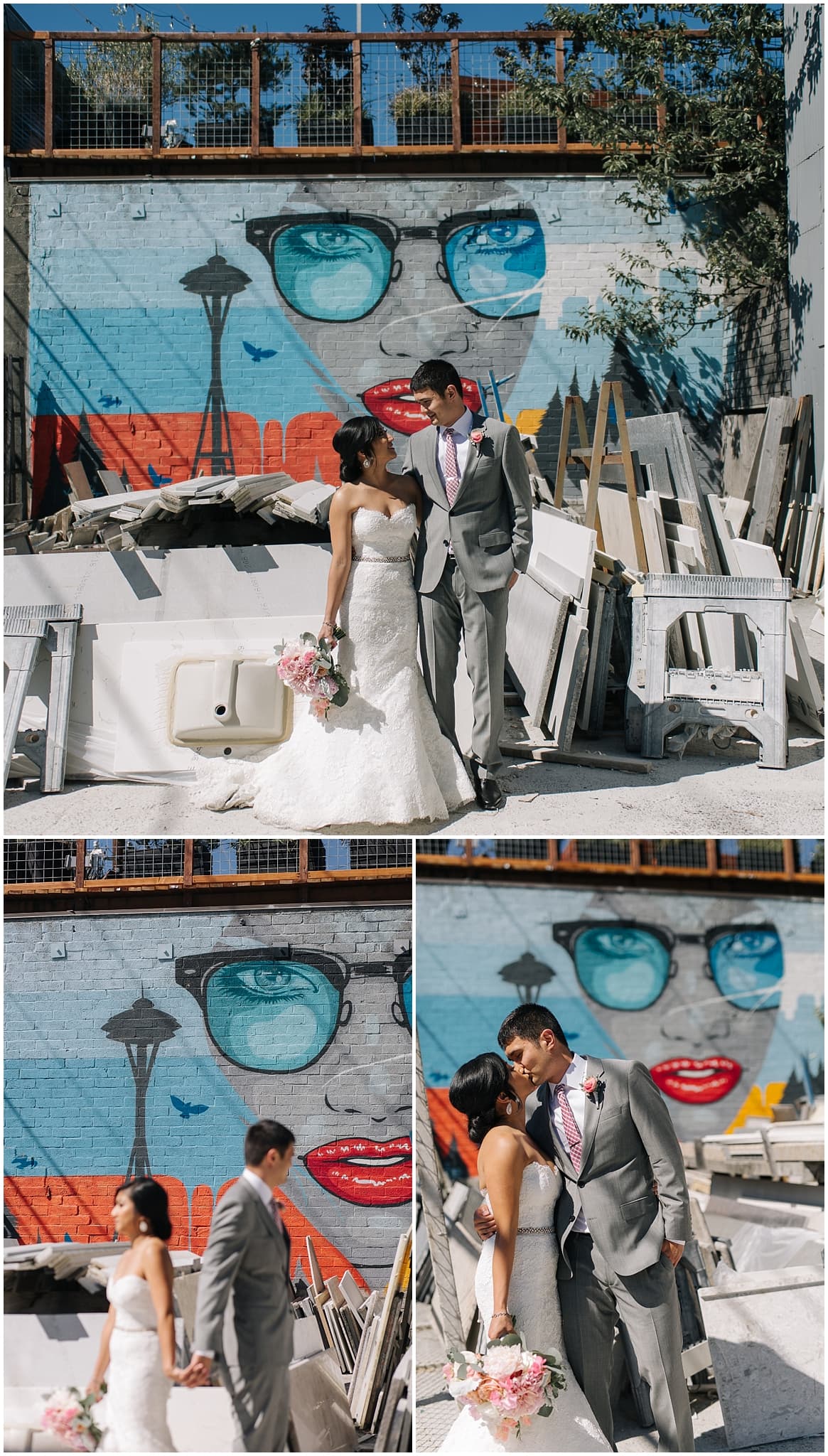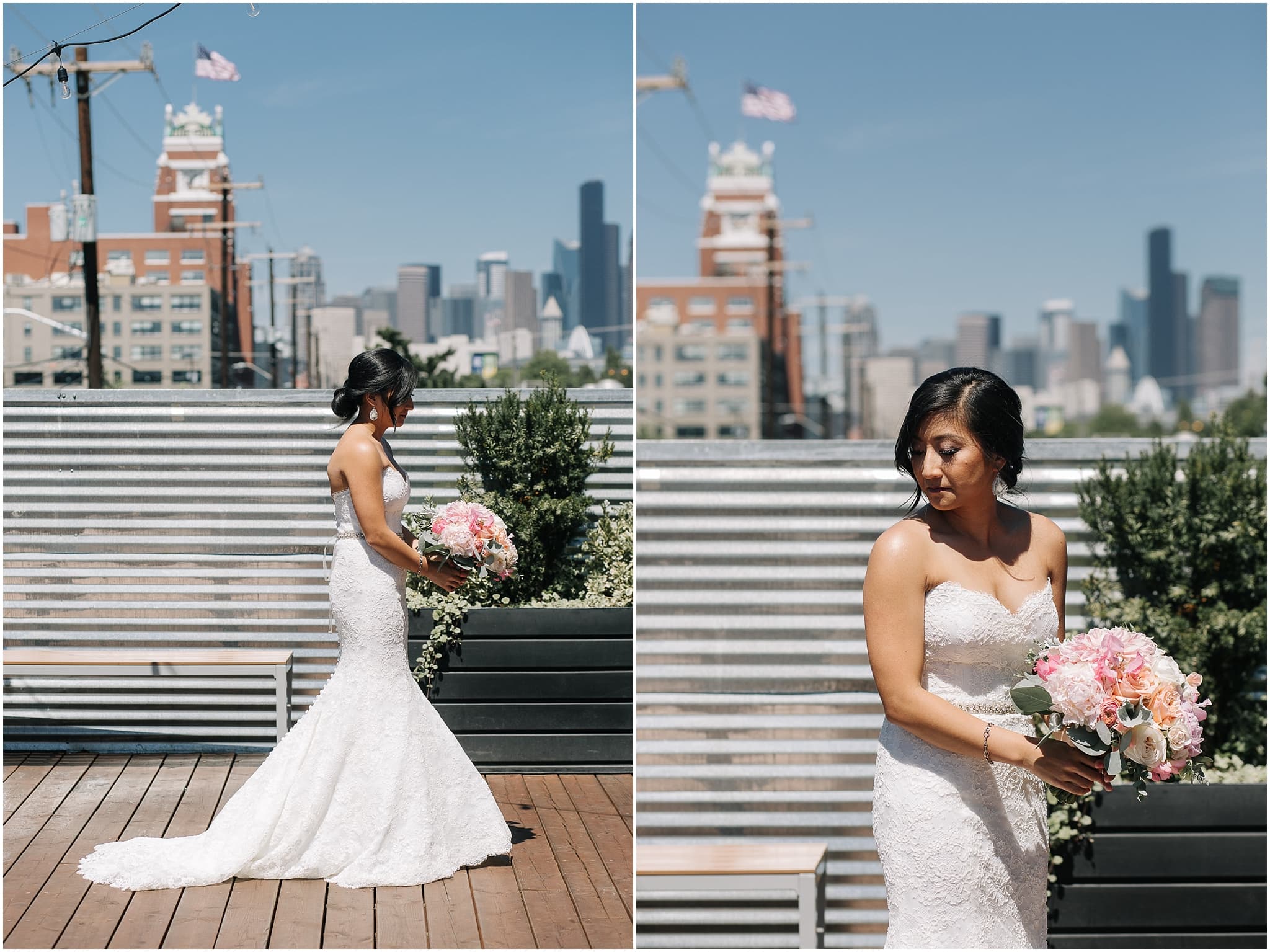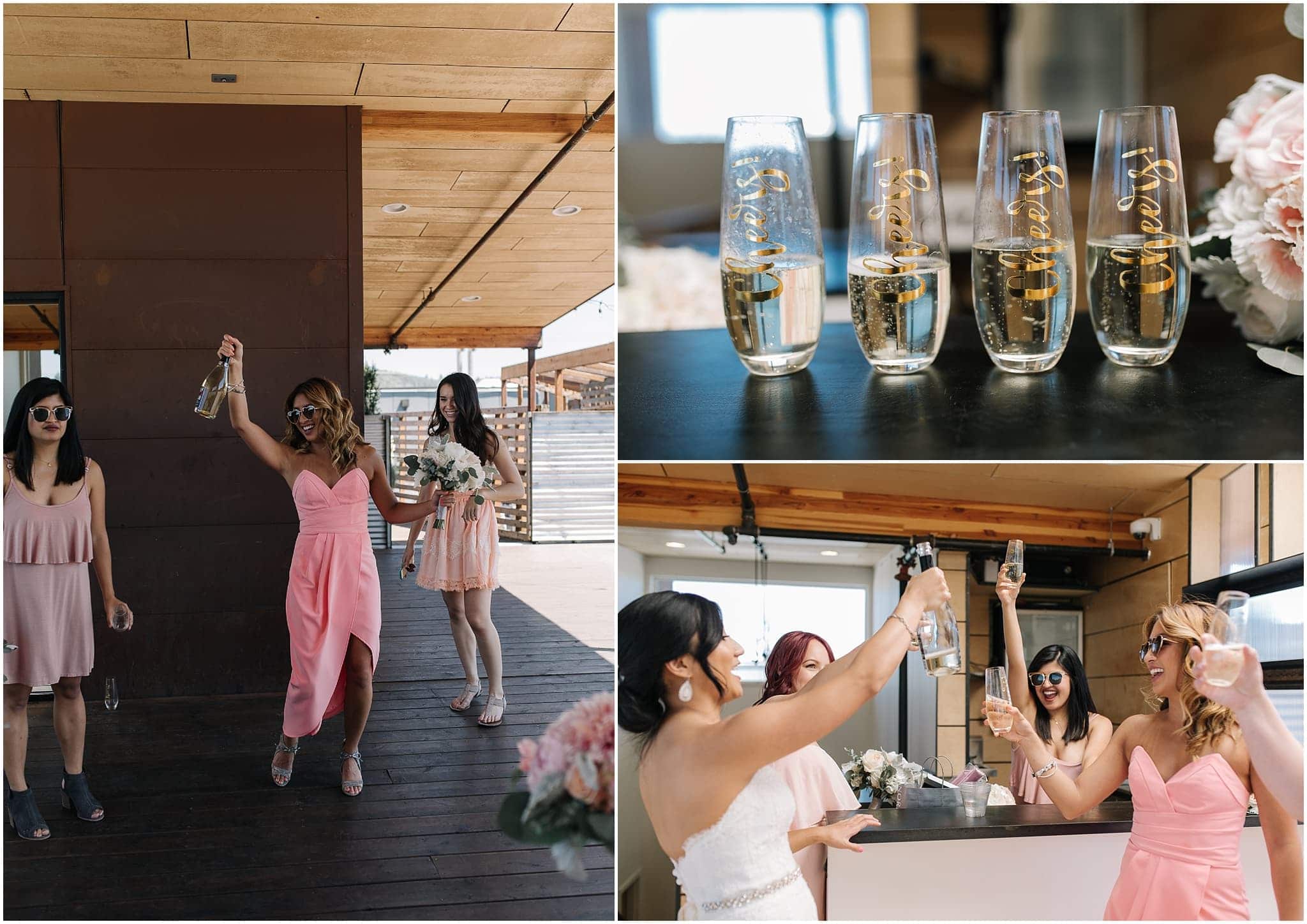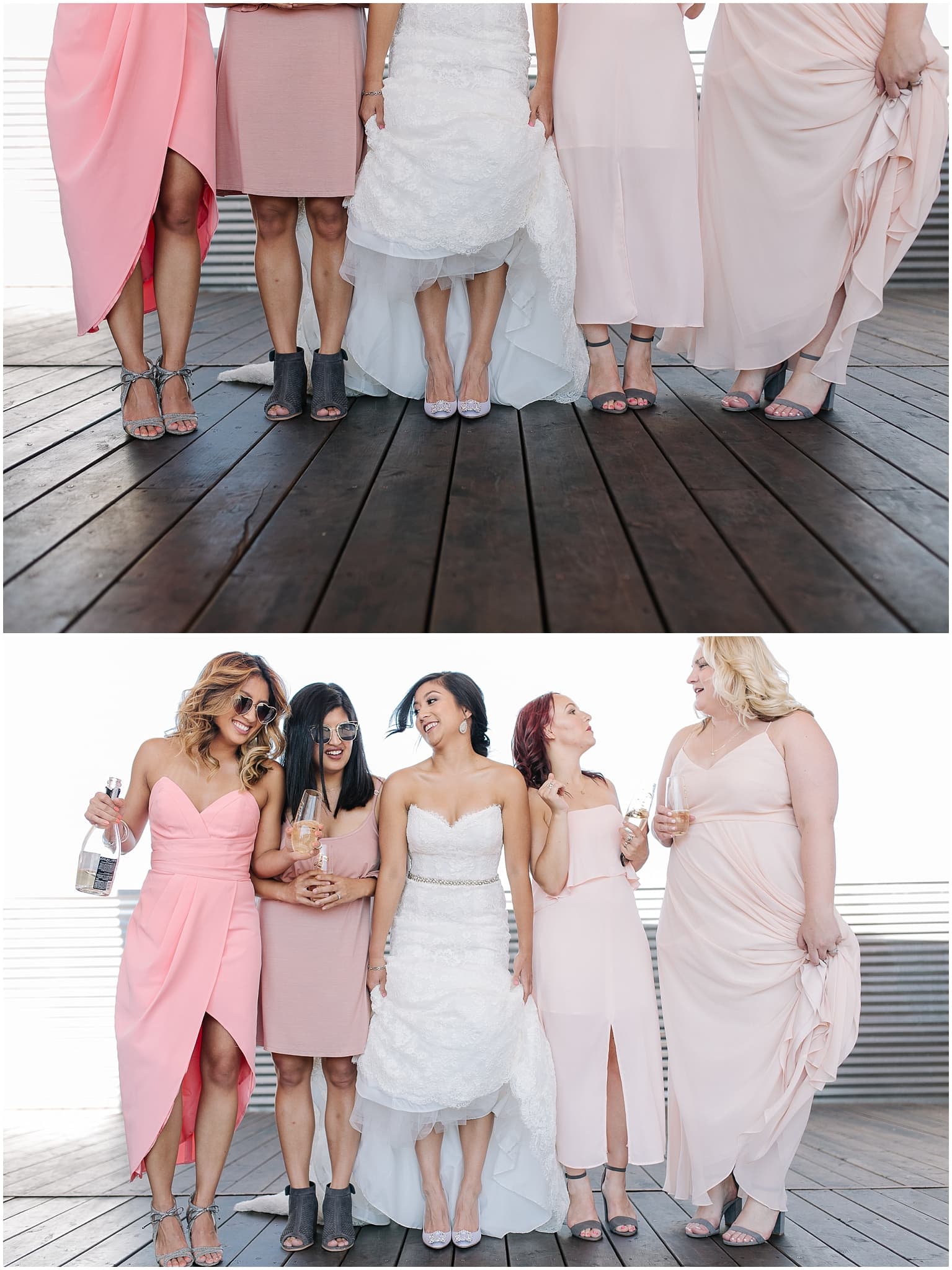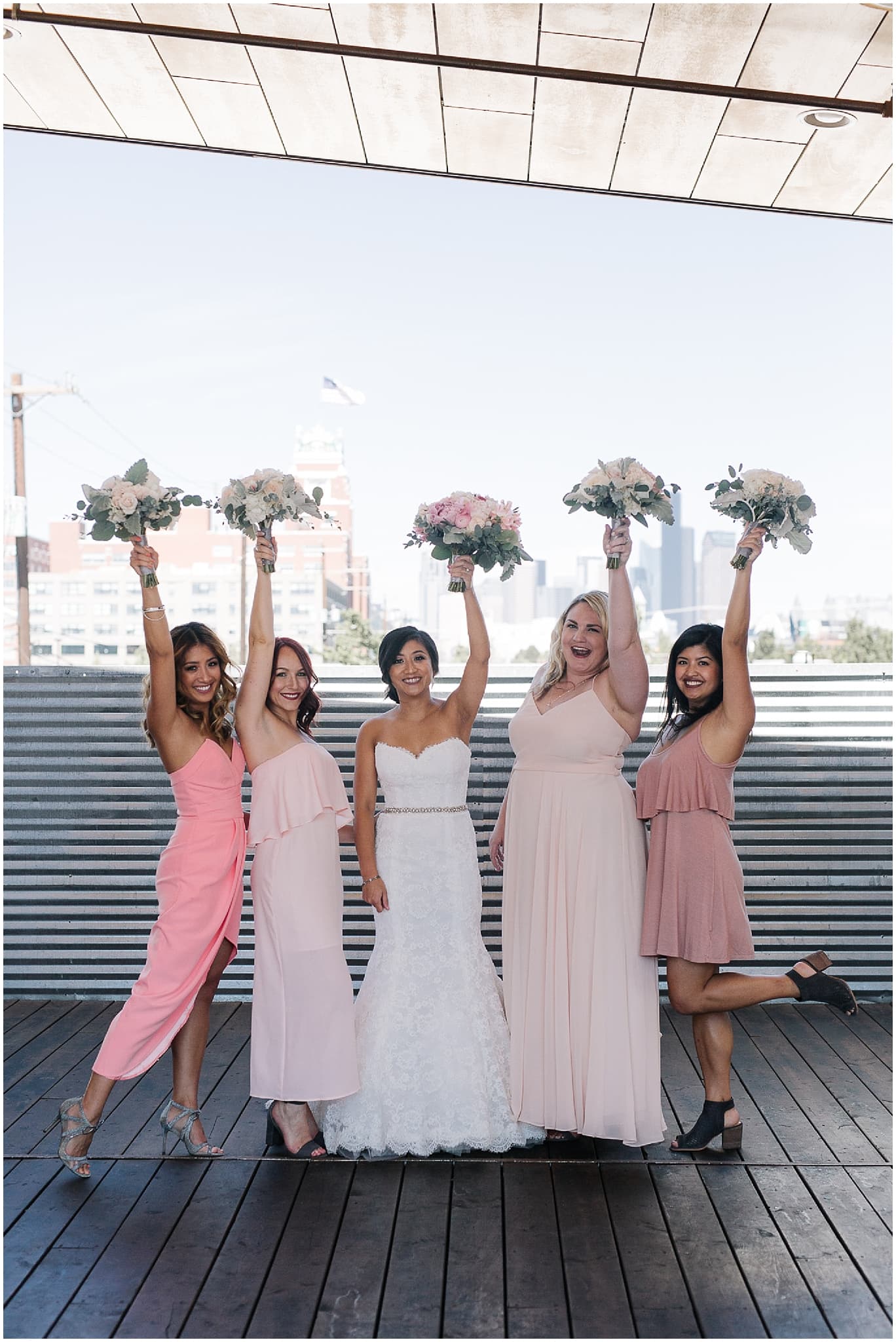 Sometimes it's nice putting up lovely posed photos of you and your girls. That is not what we did here! I wanted to show off their silly personalities. This is the best group of girls I had all year! Hilarious, totally crazy, and made the day perfect.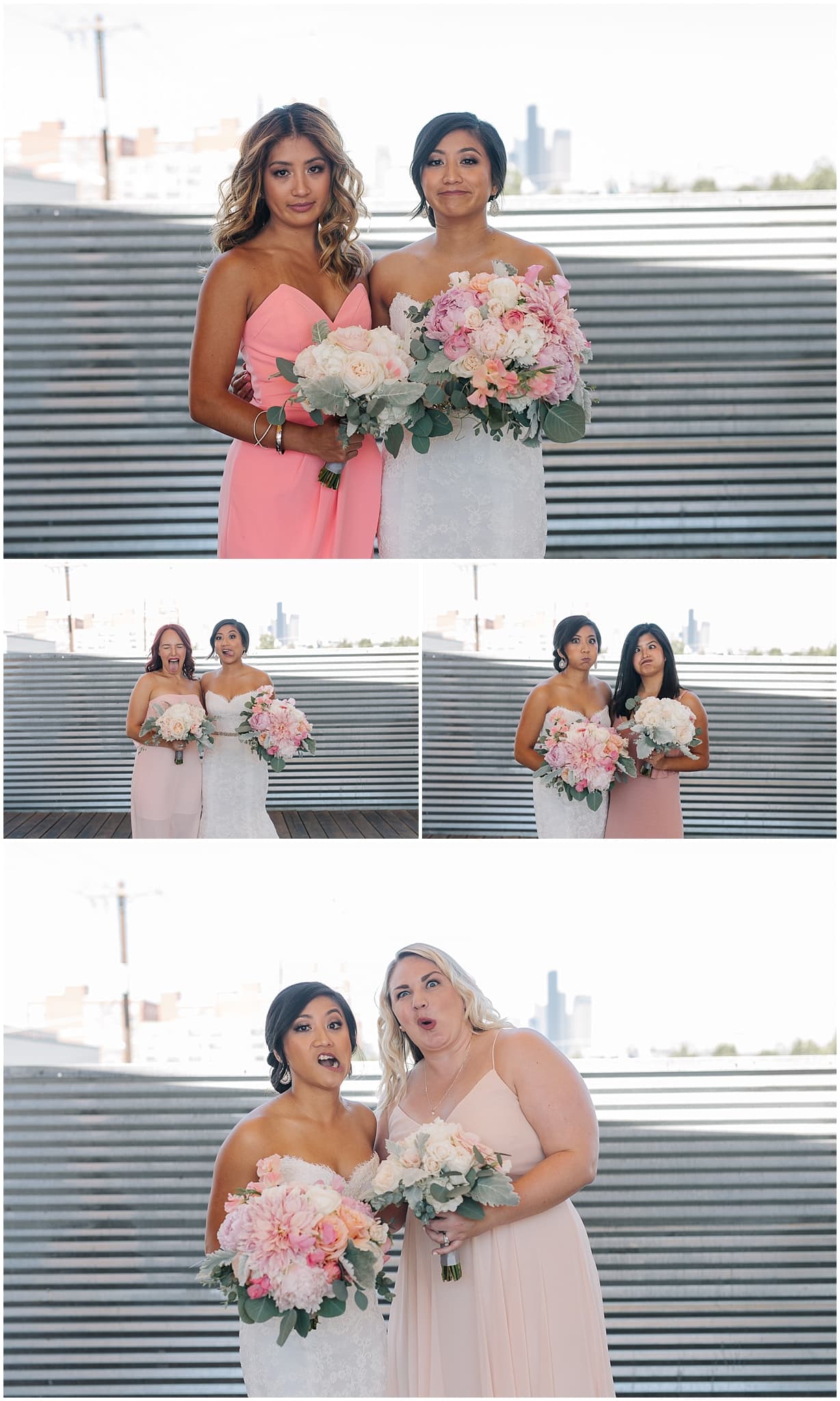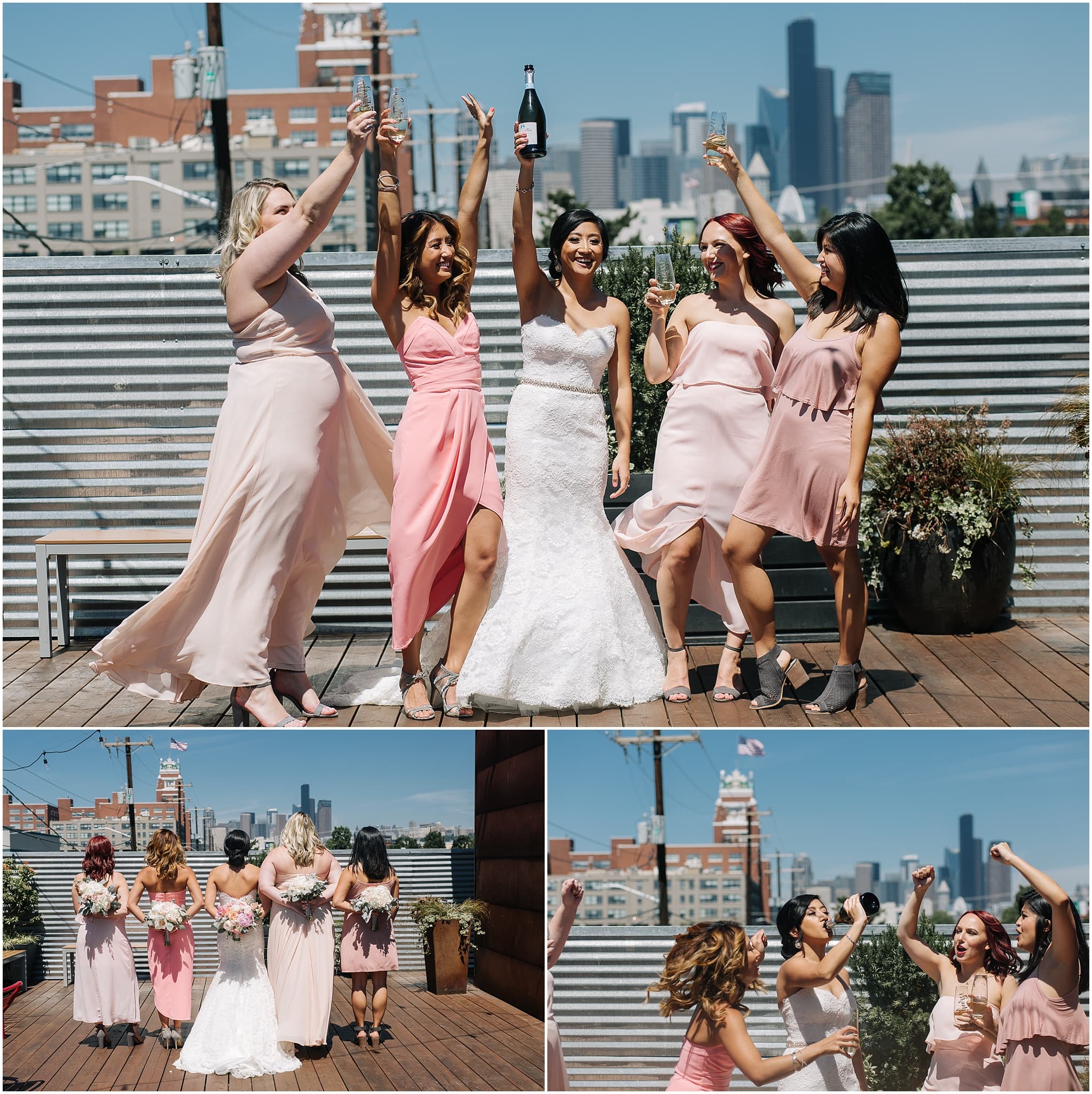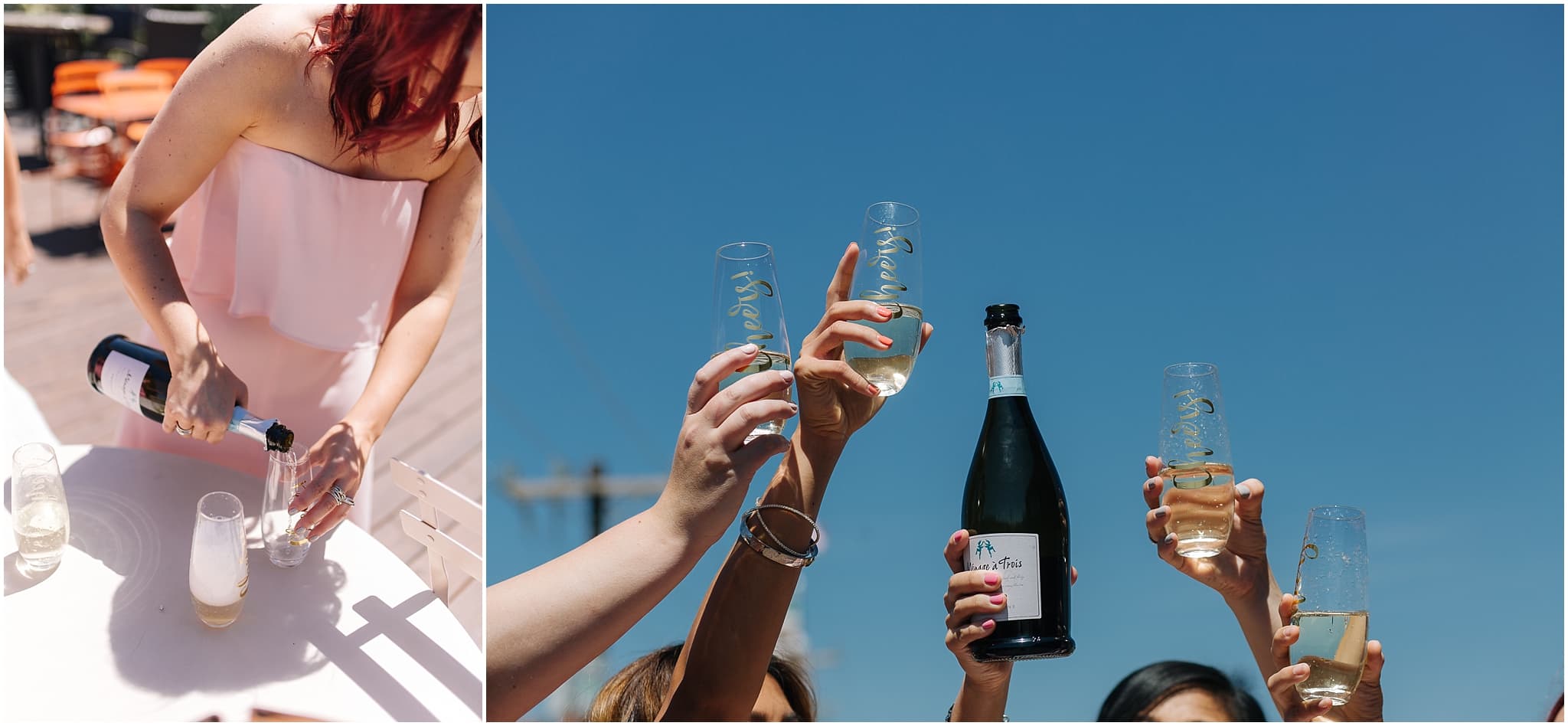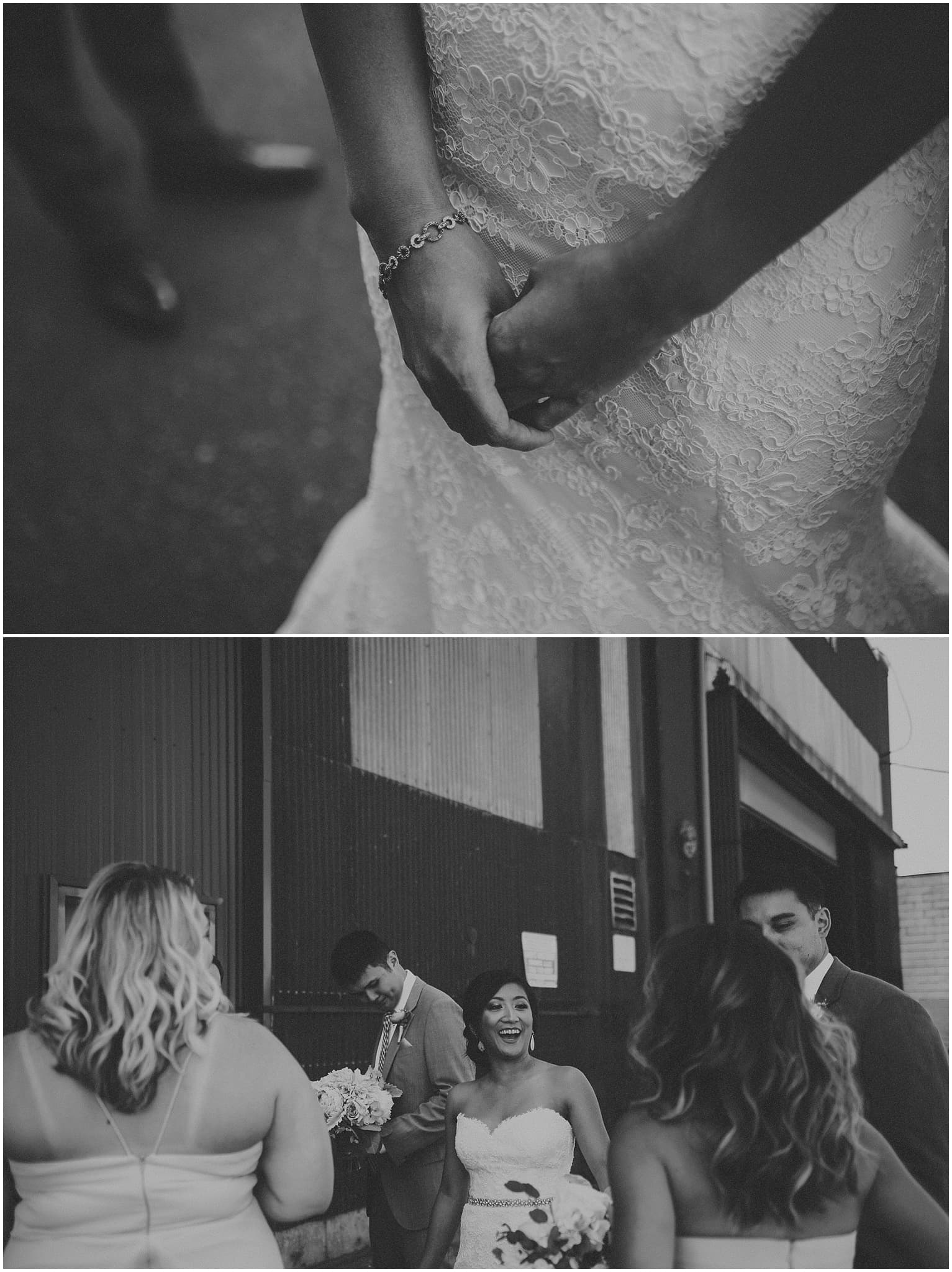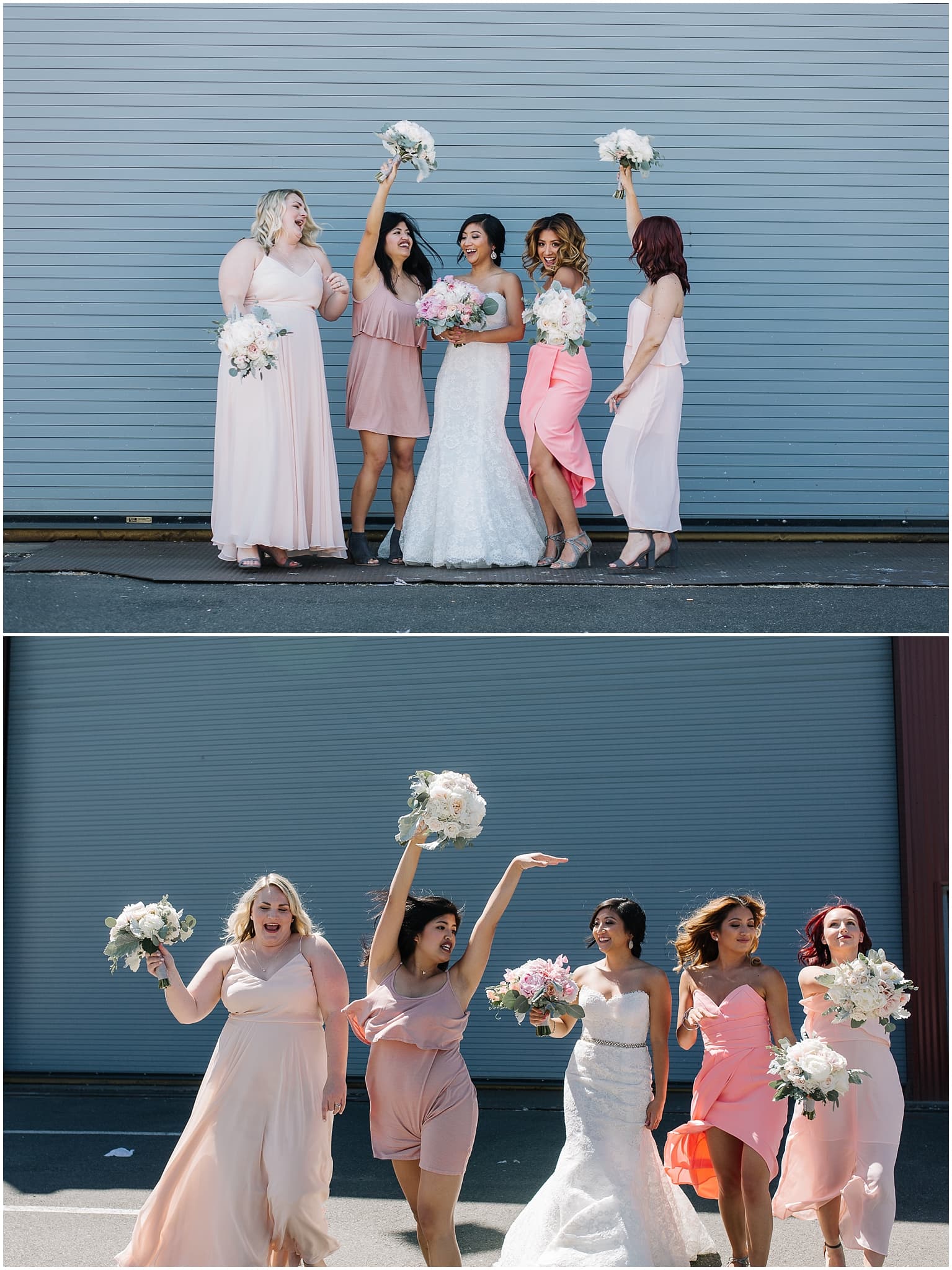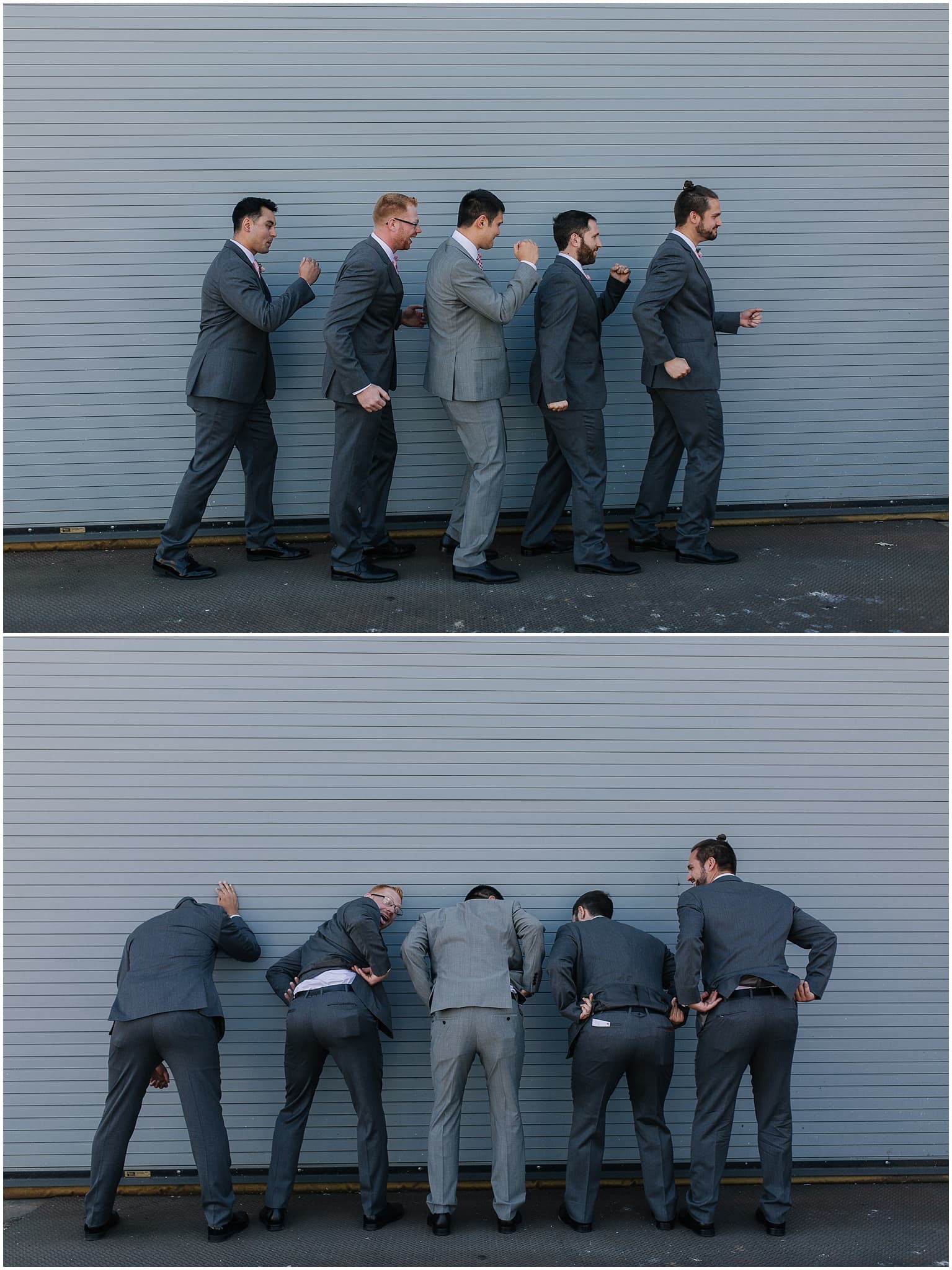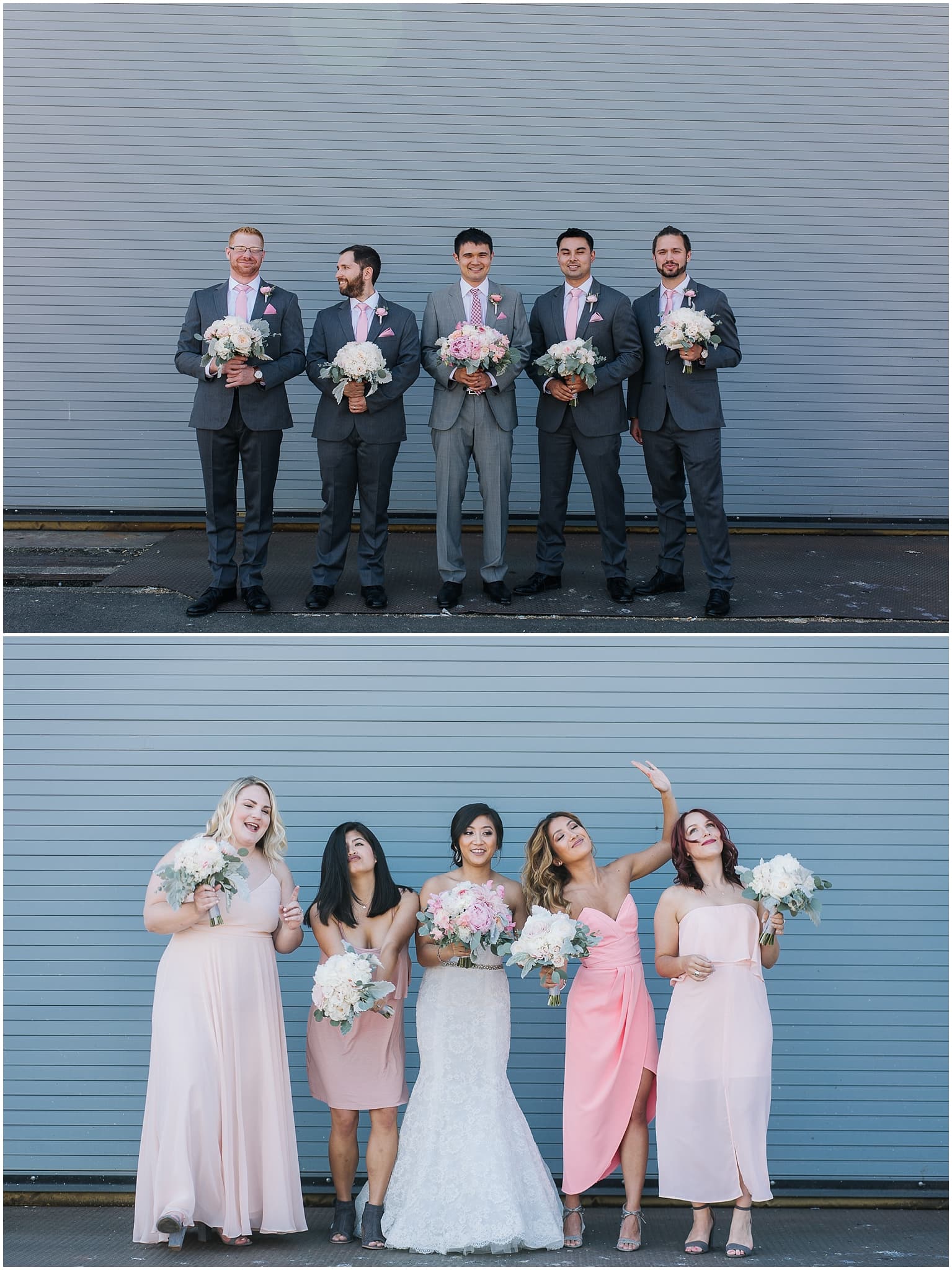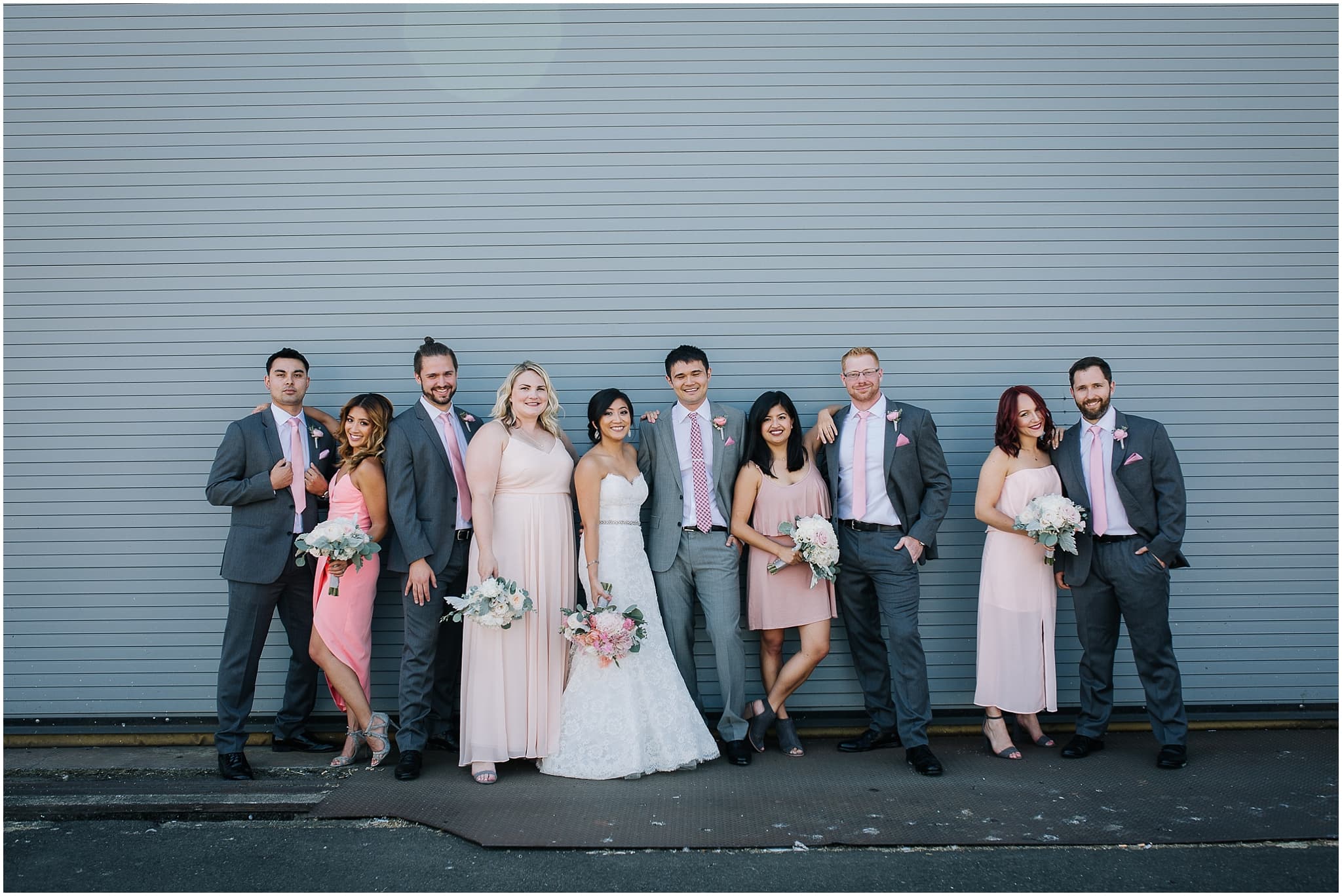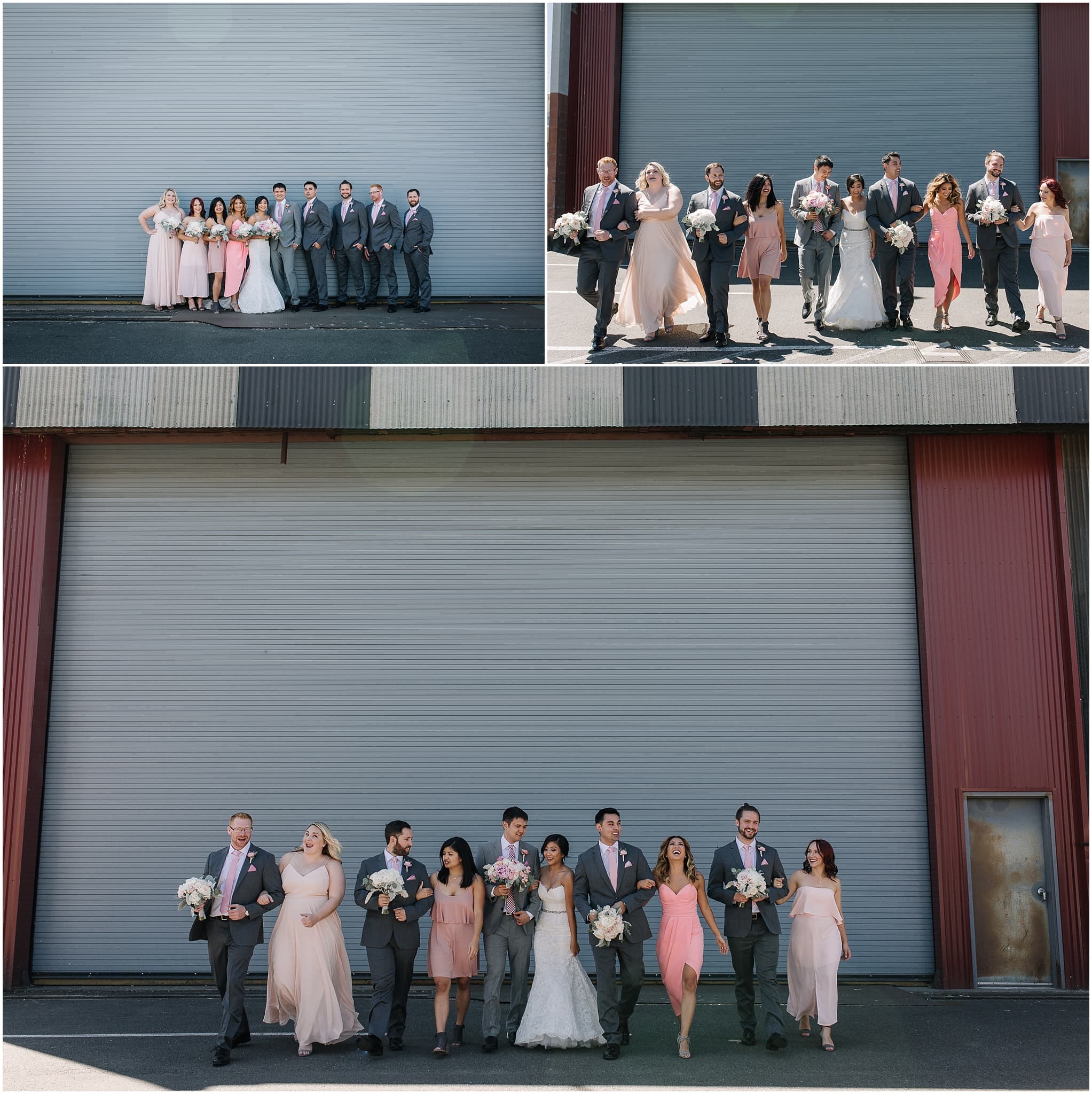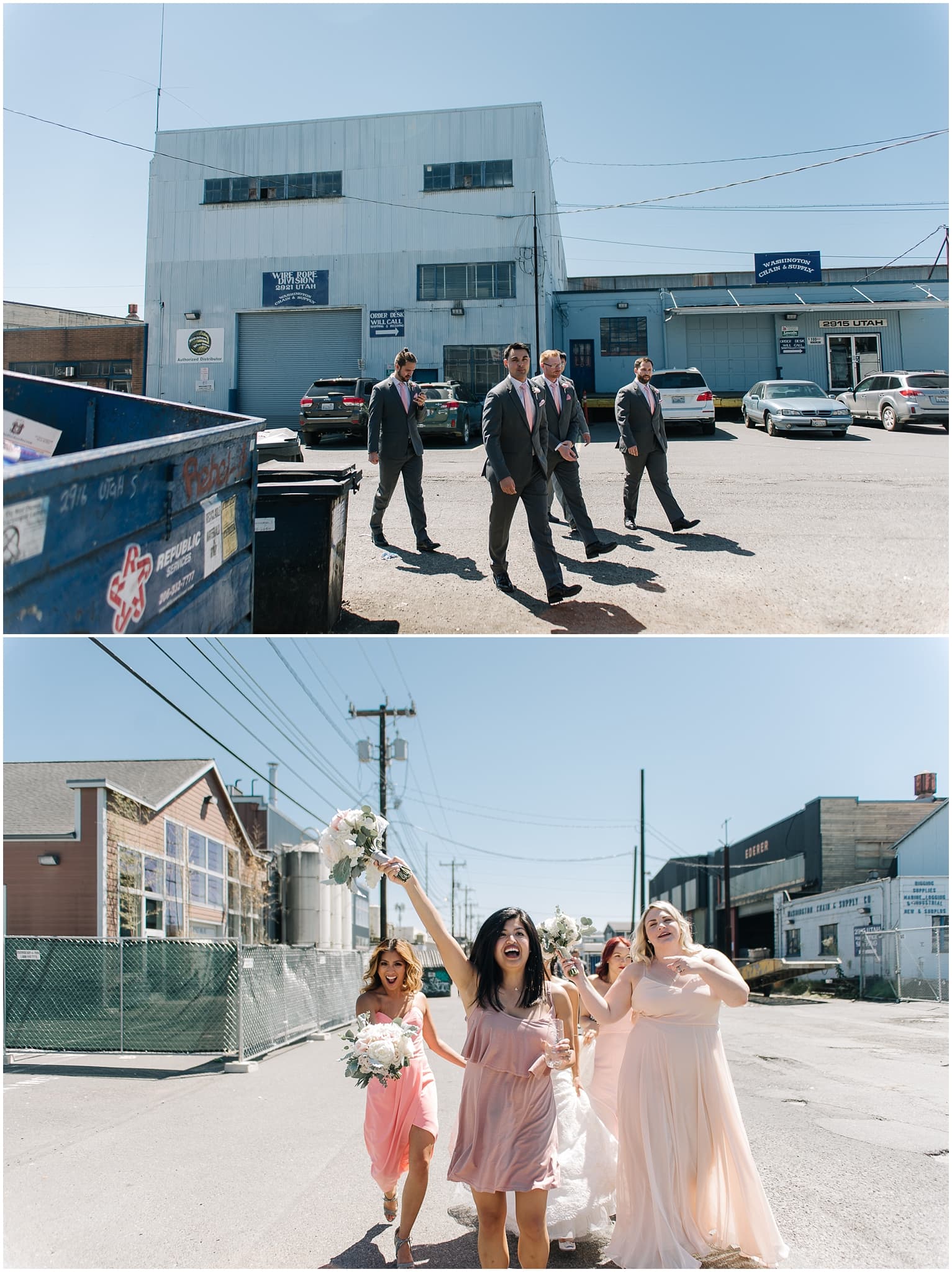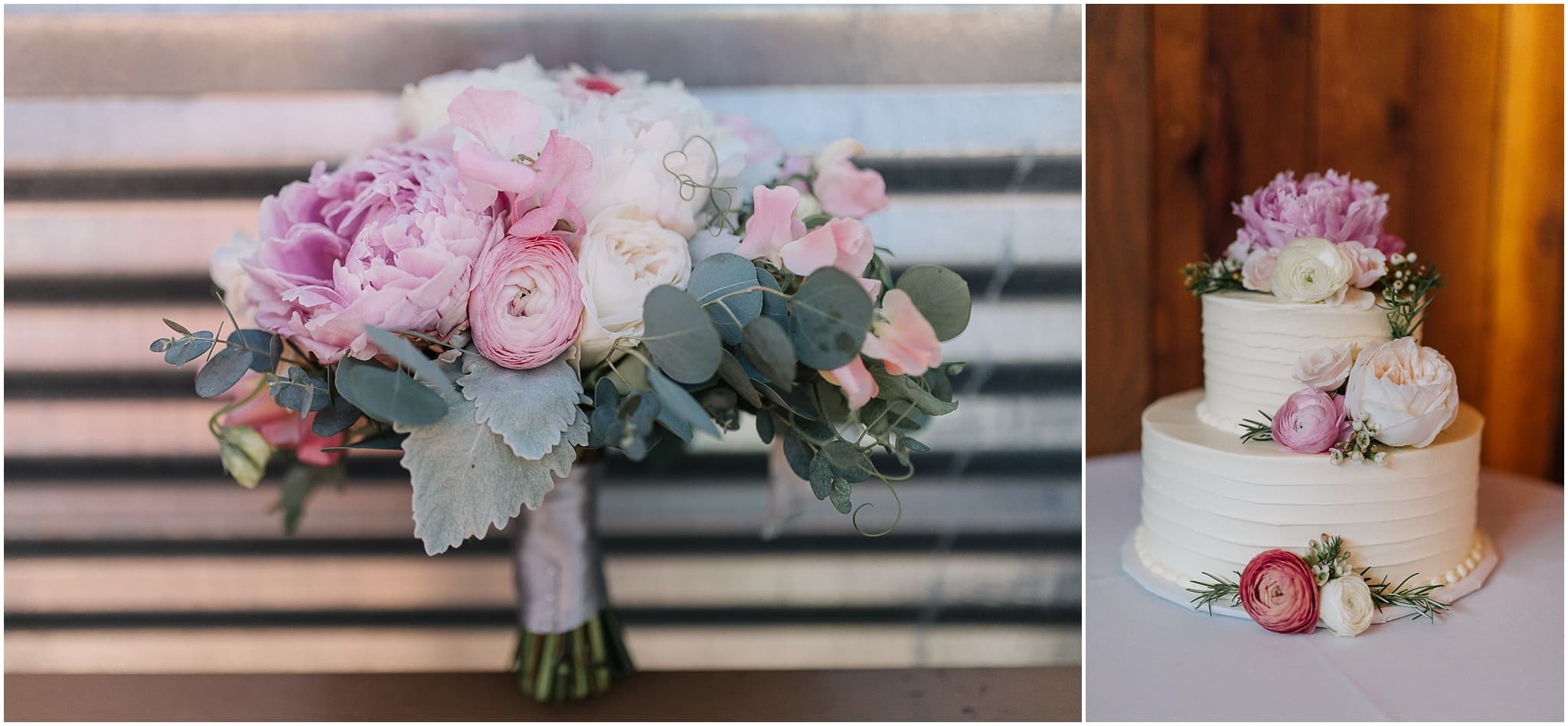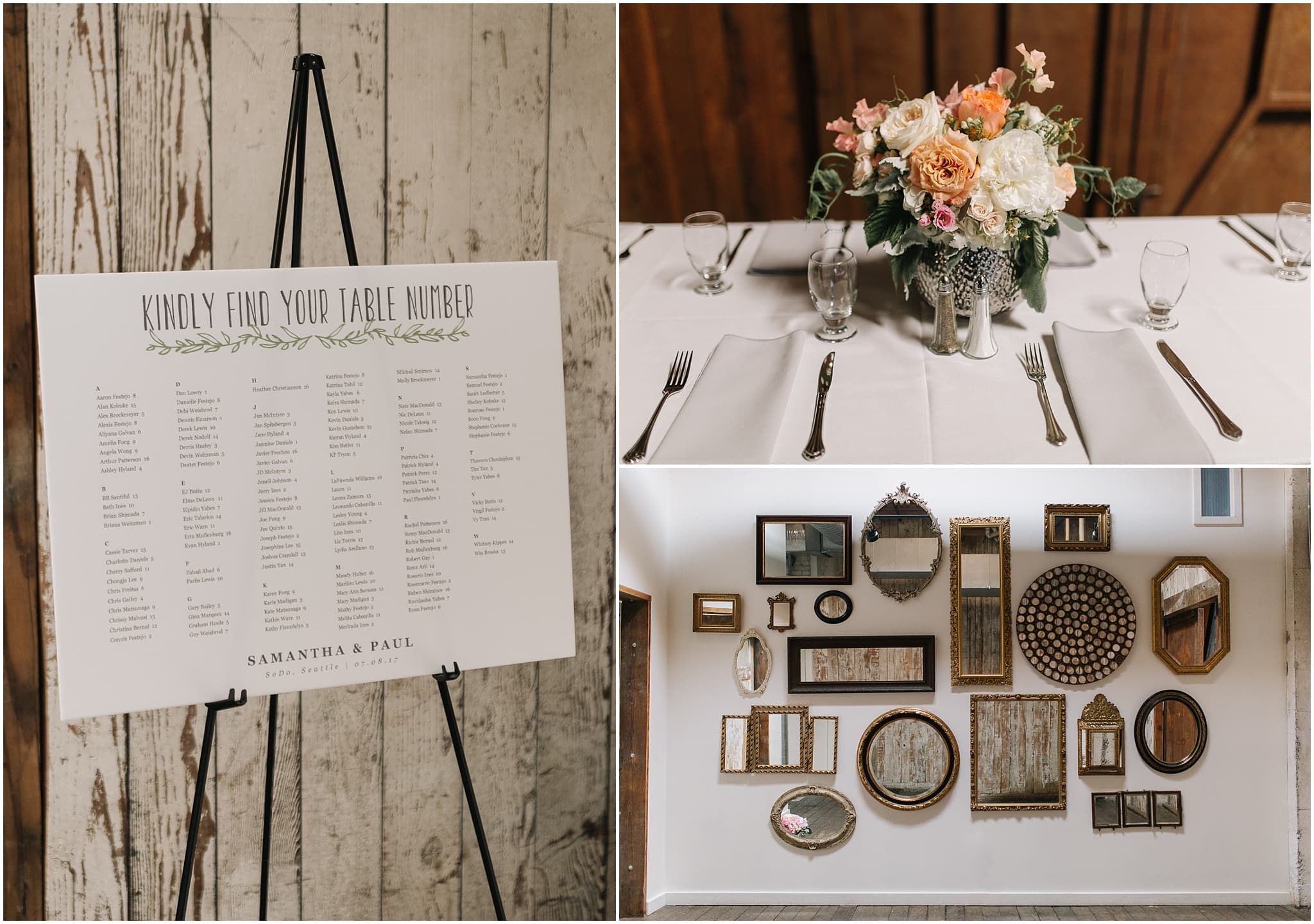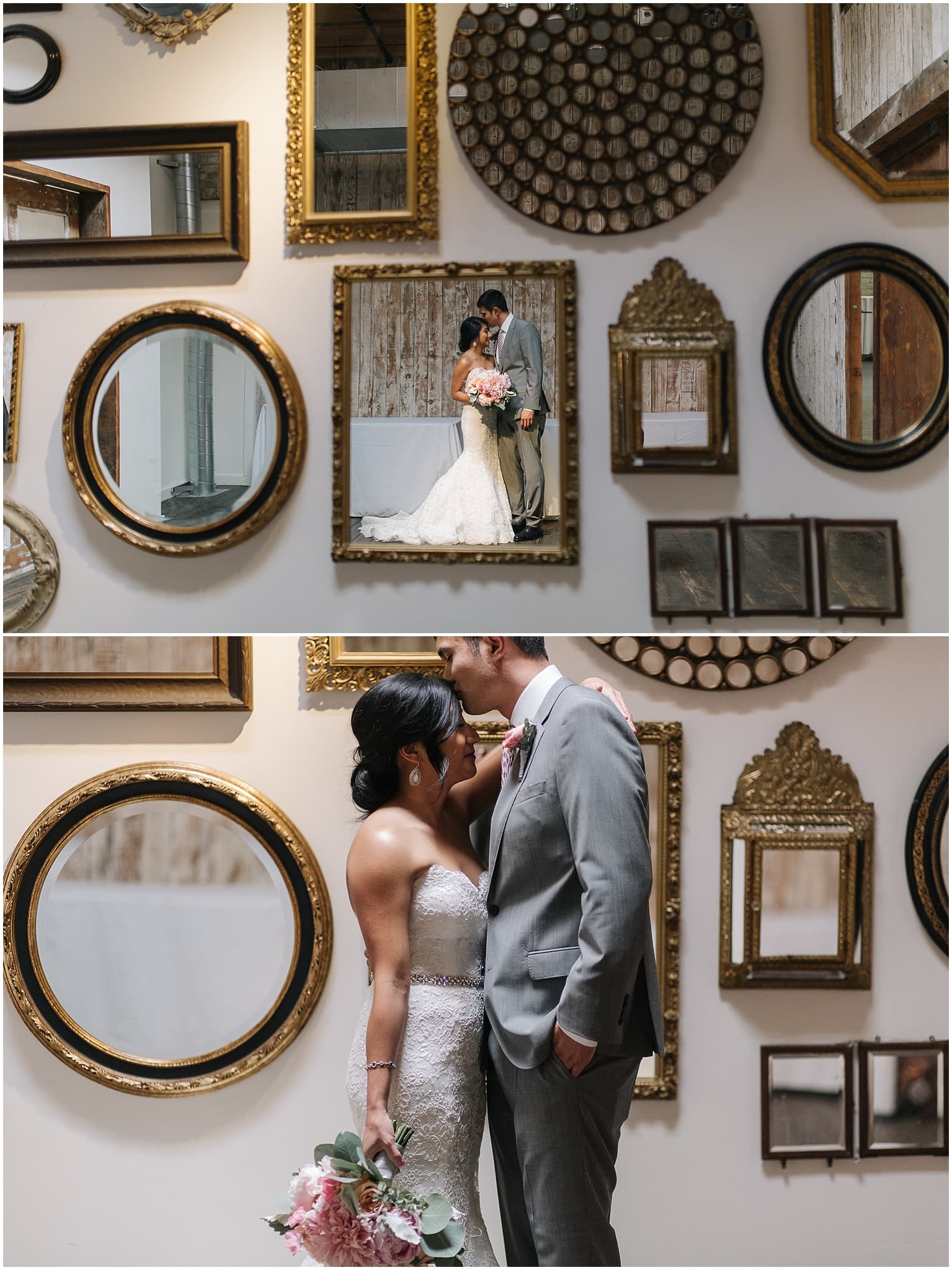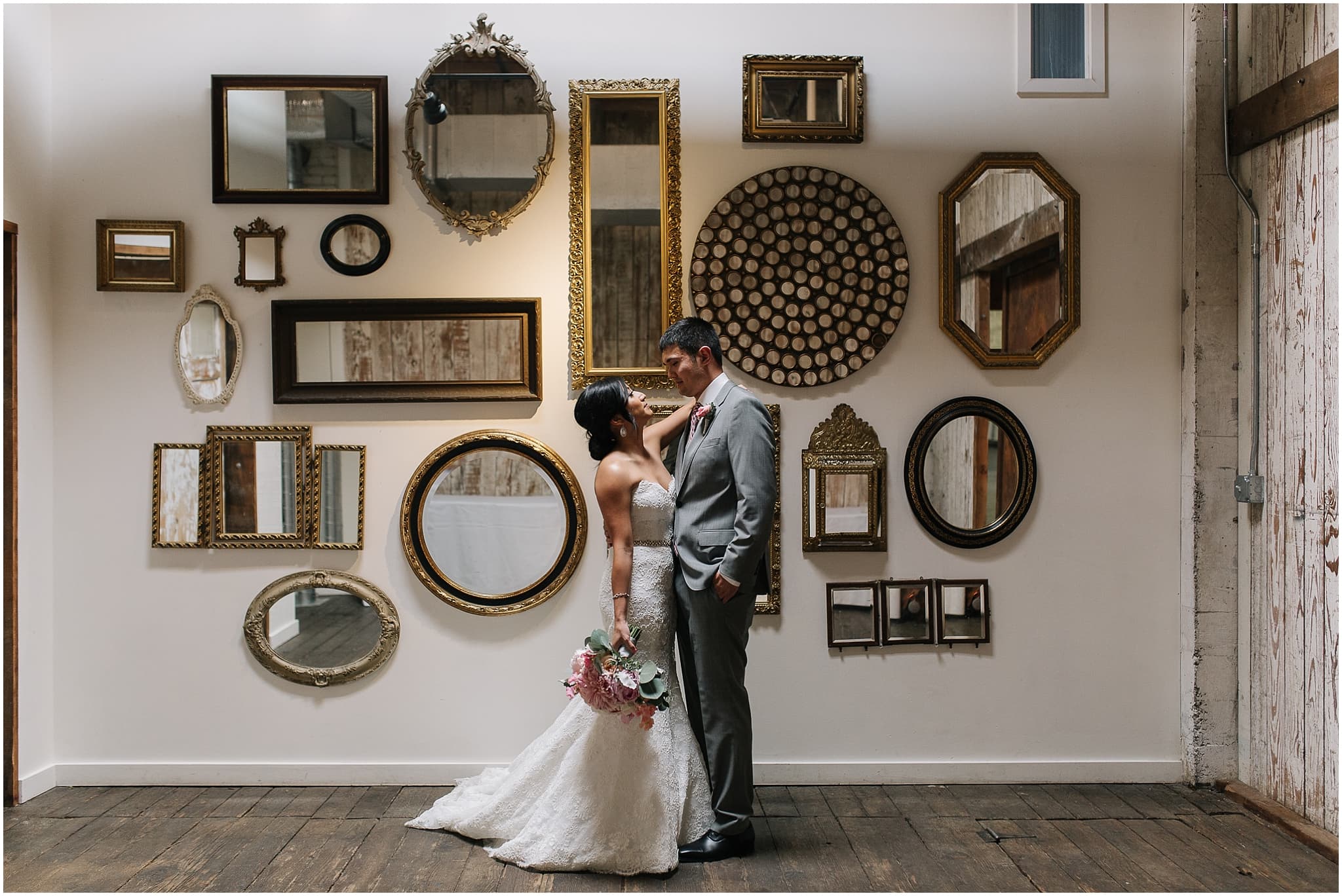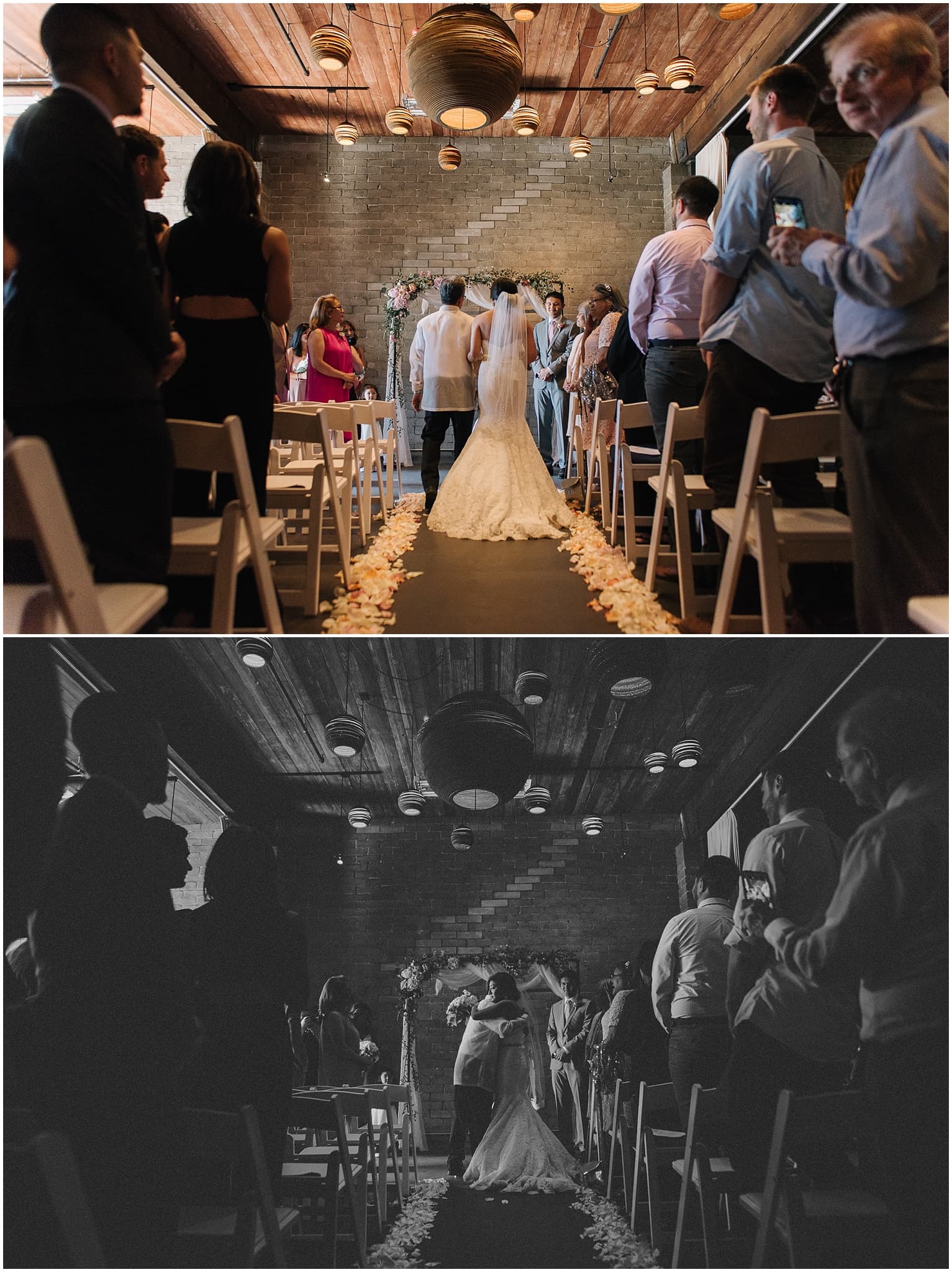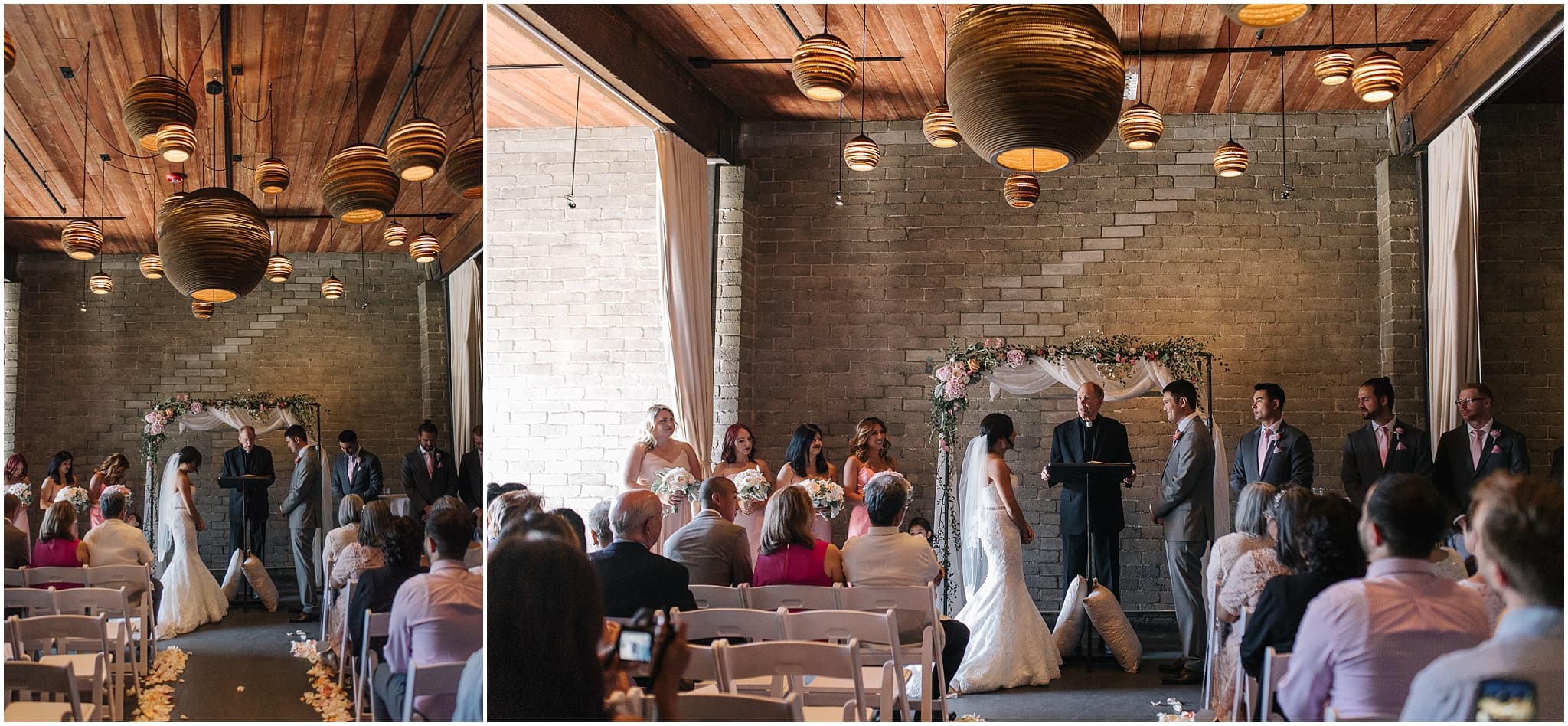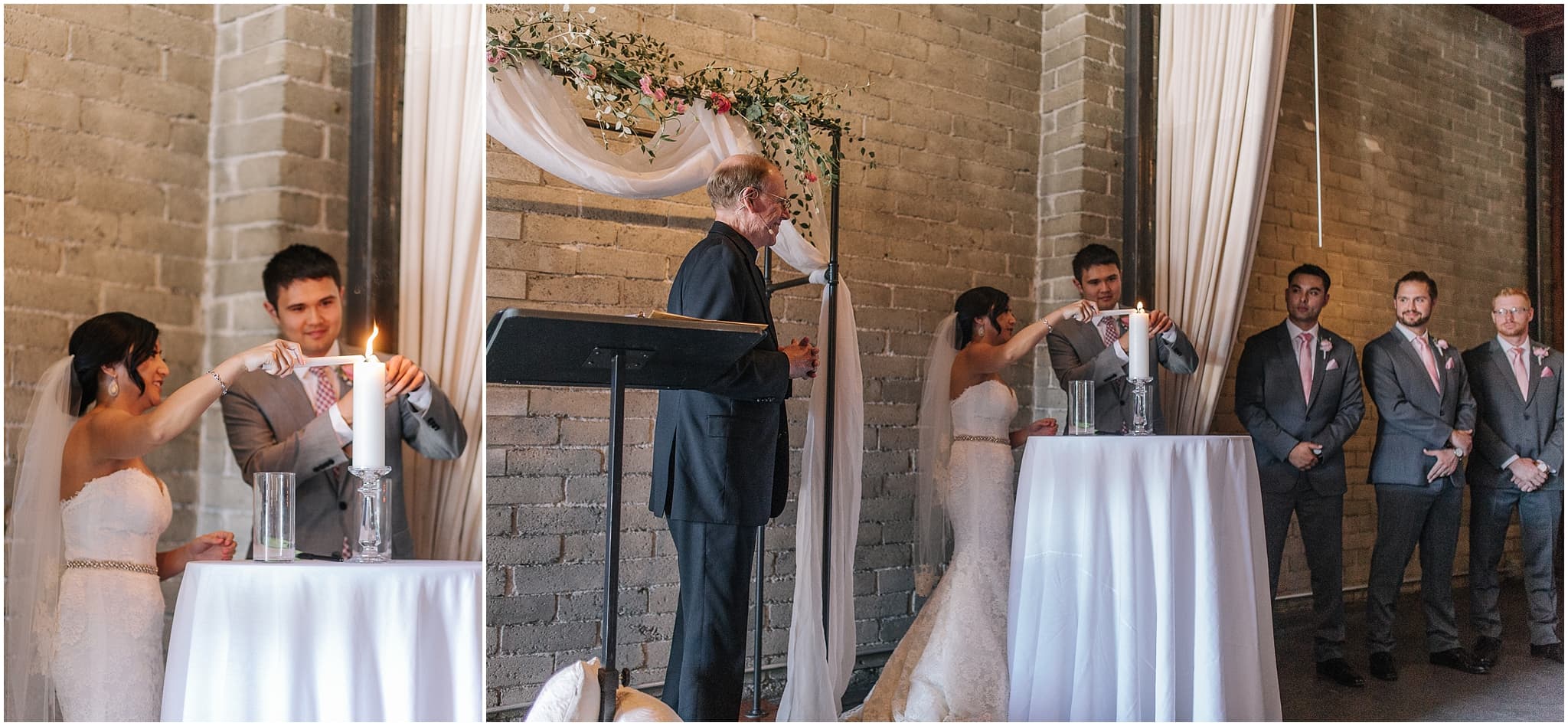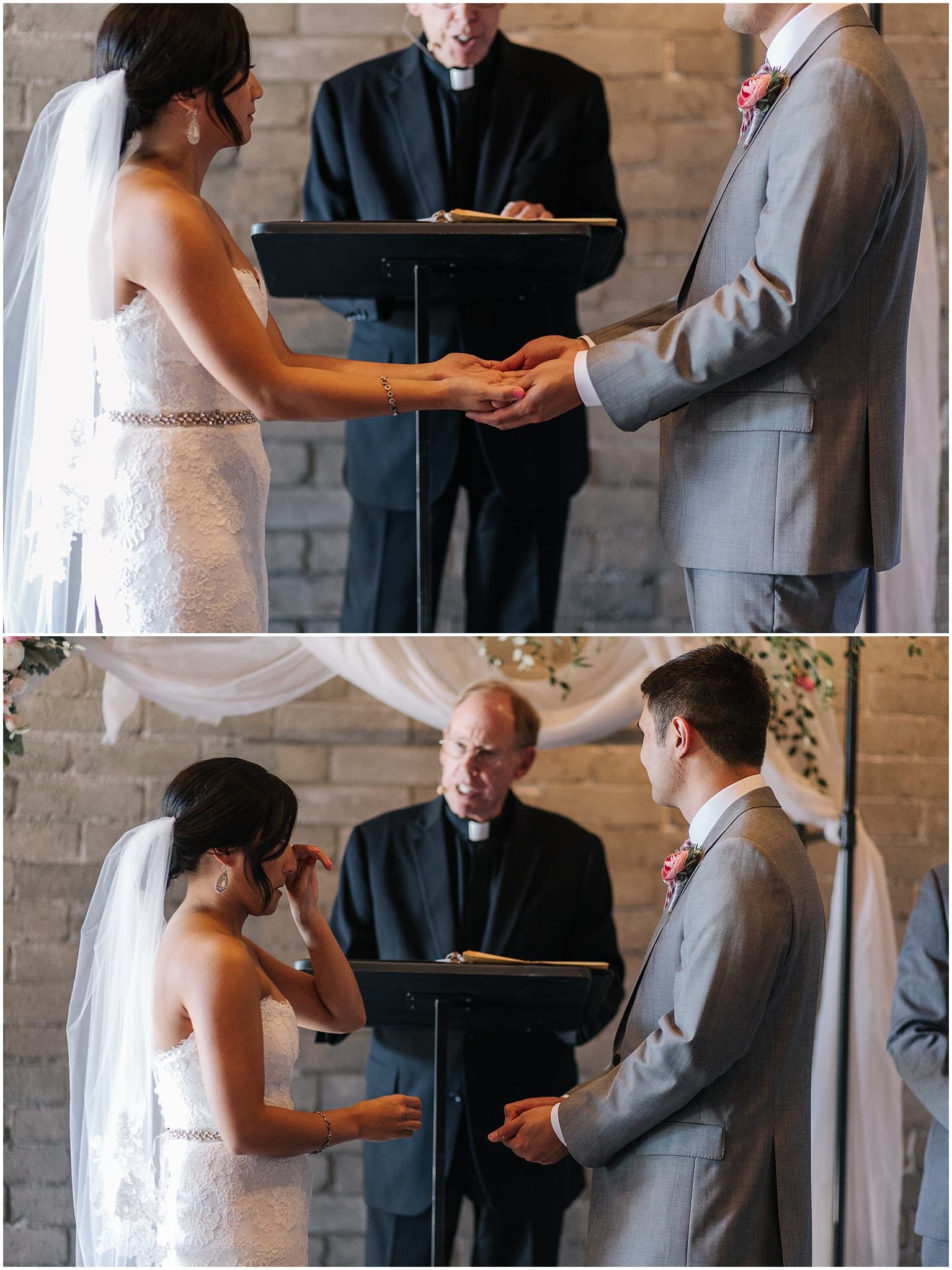 I just love that I got the moment the tears come streaming down during the ceremony. So much emotion.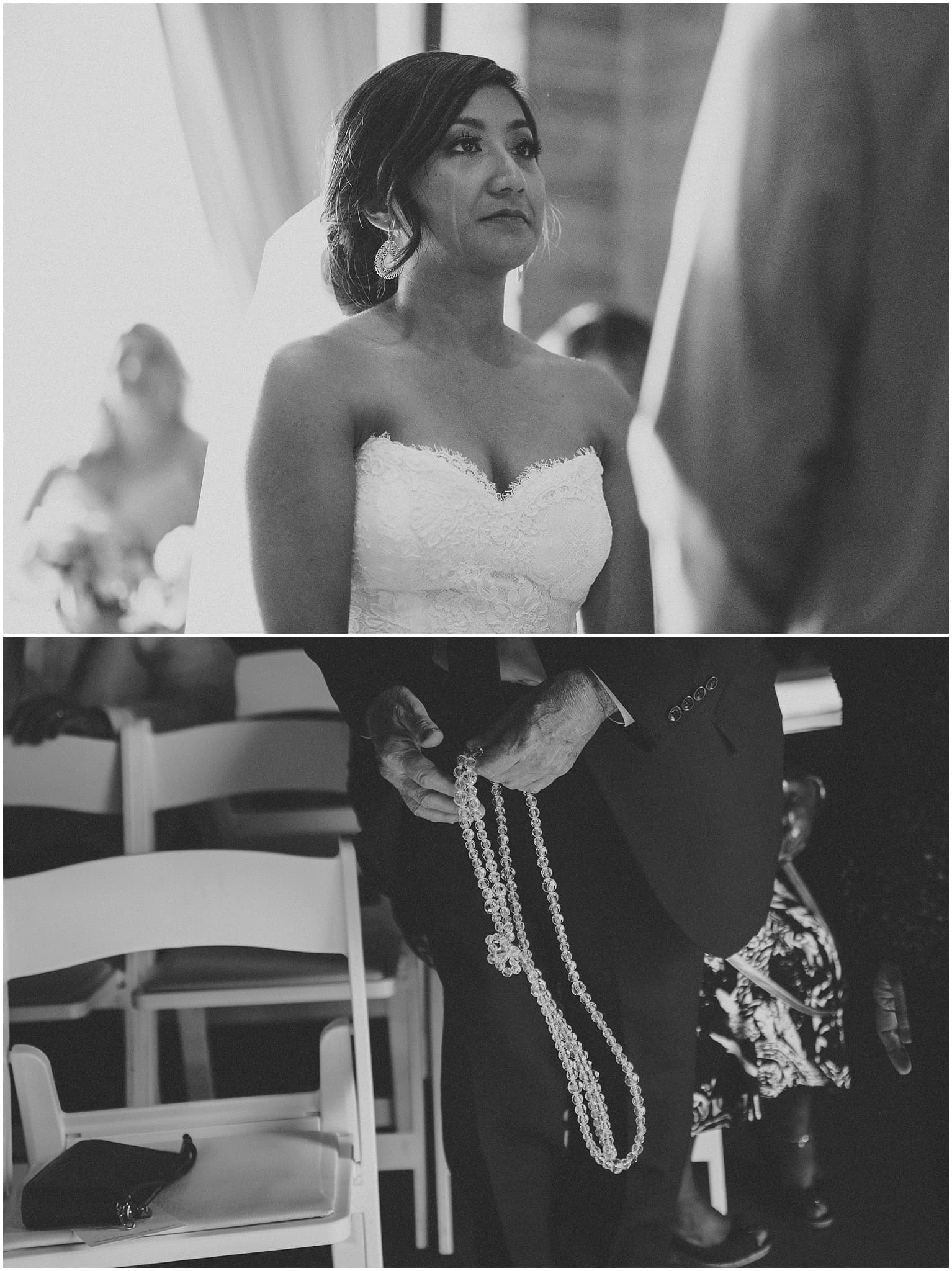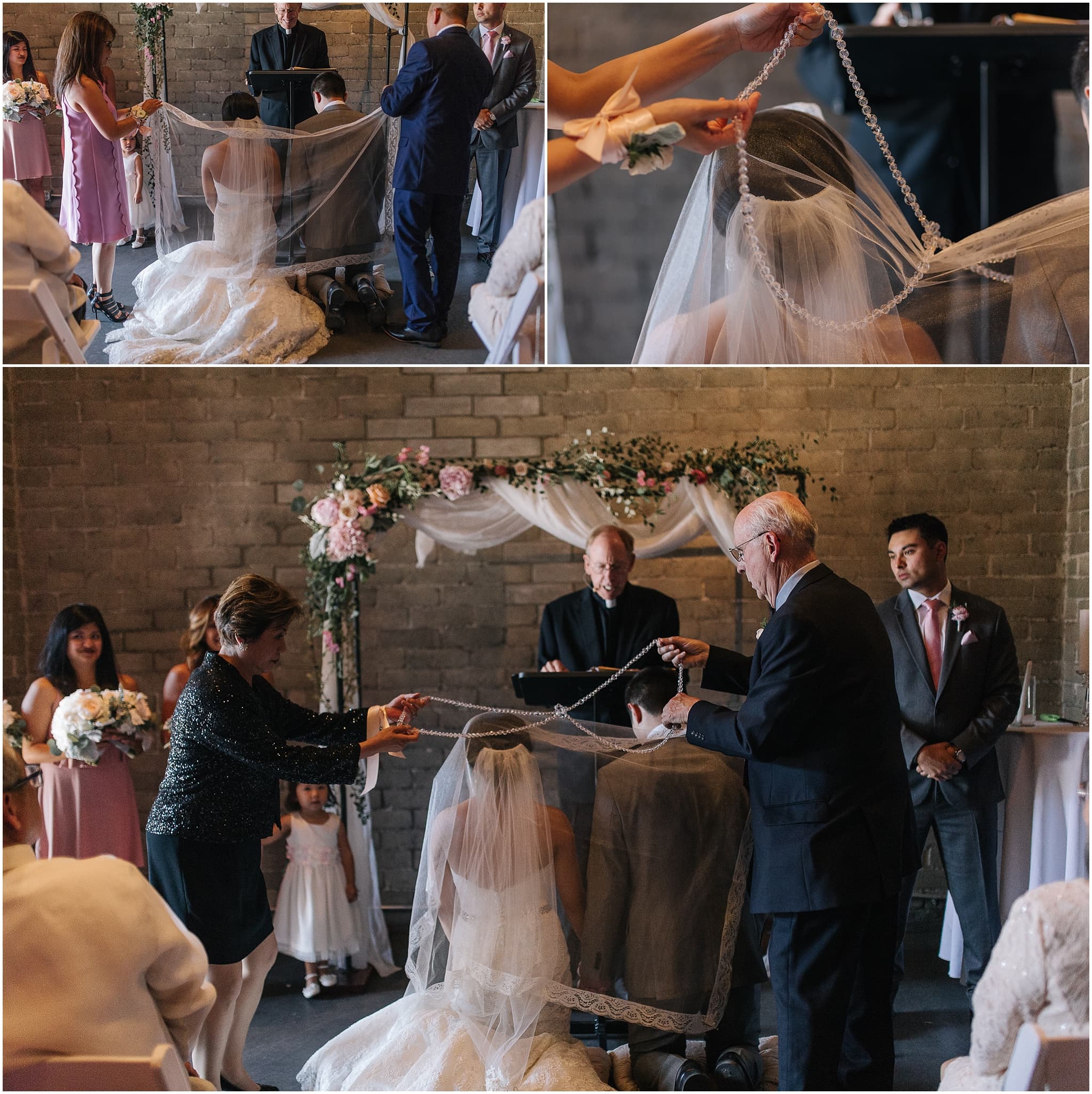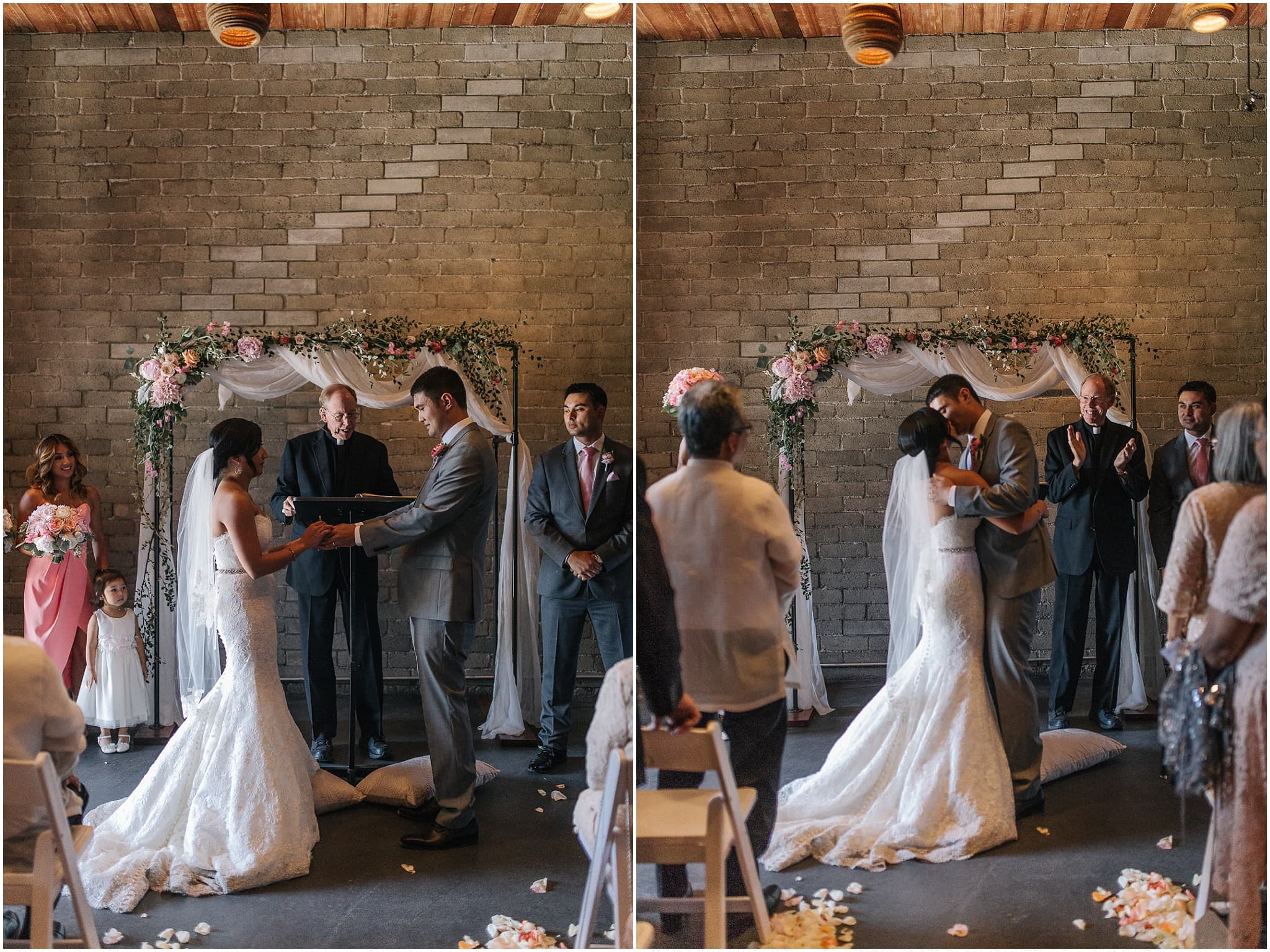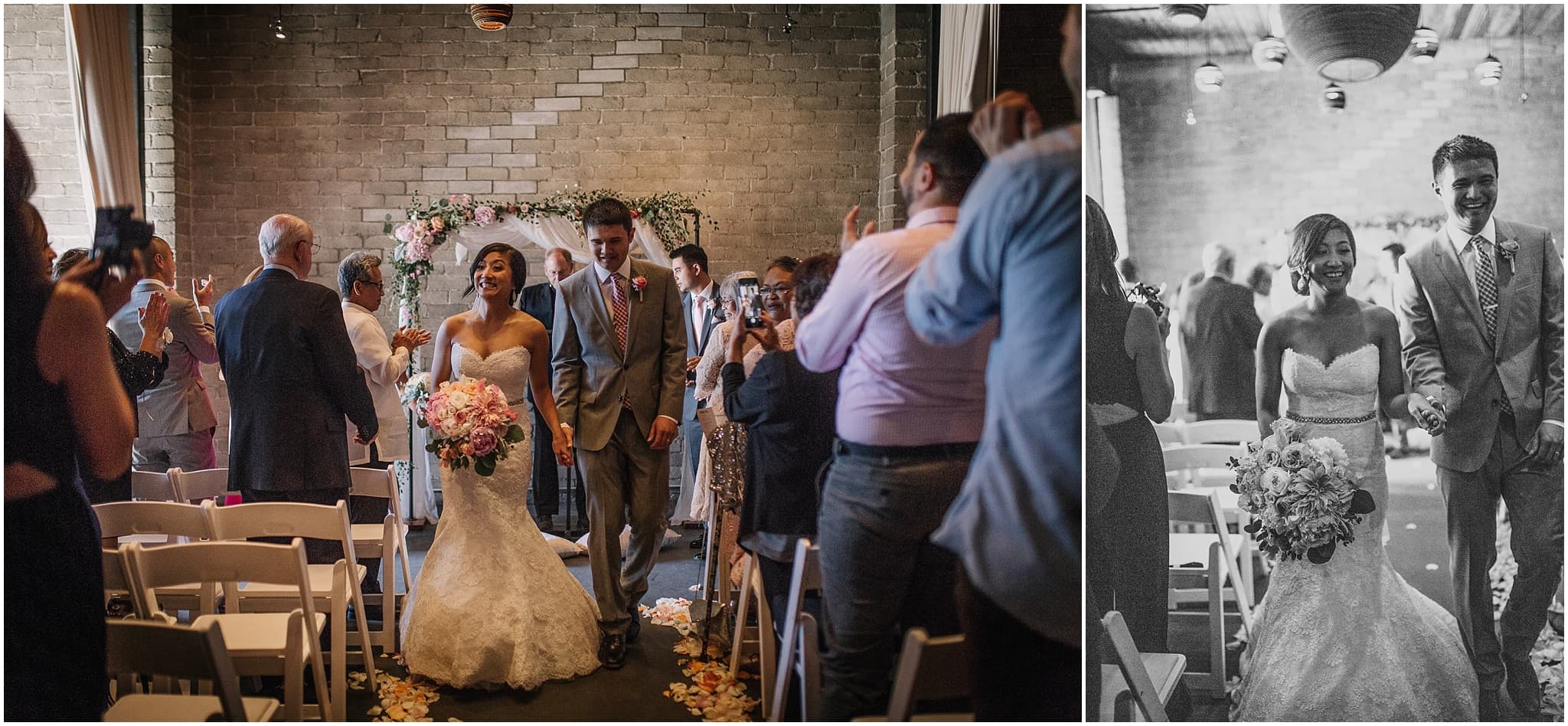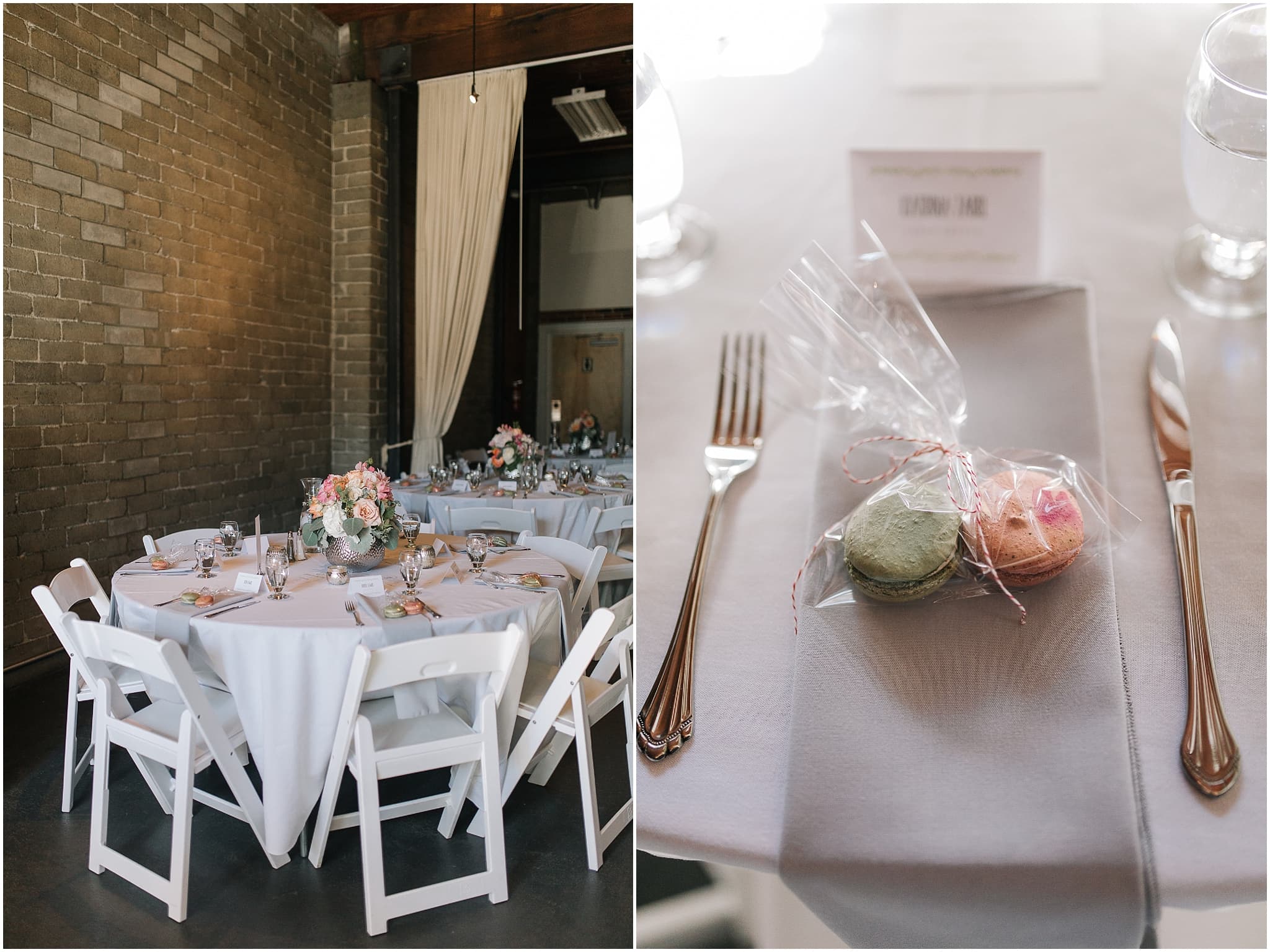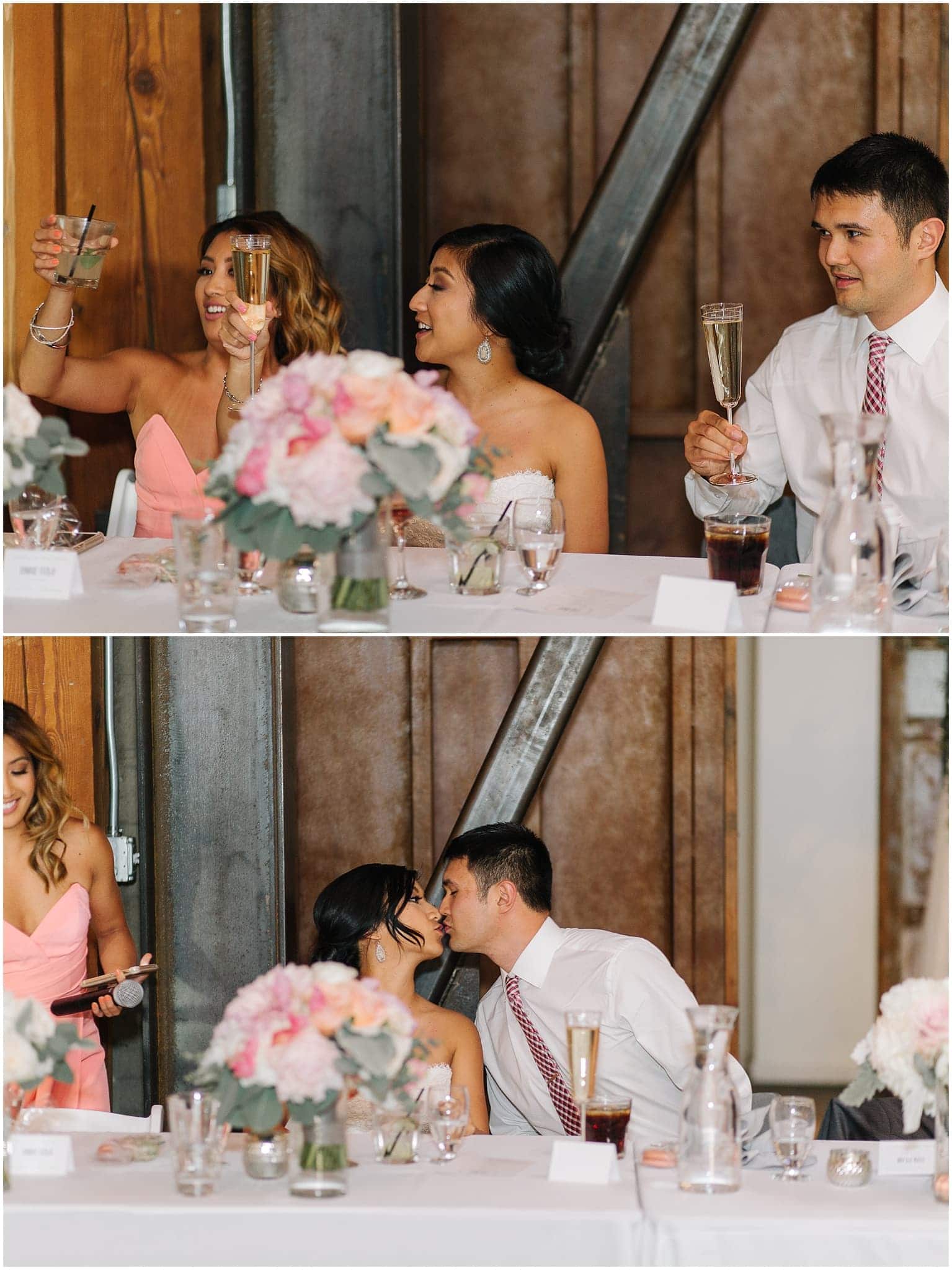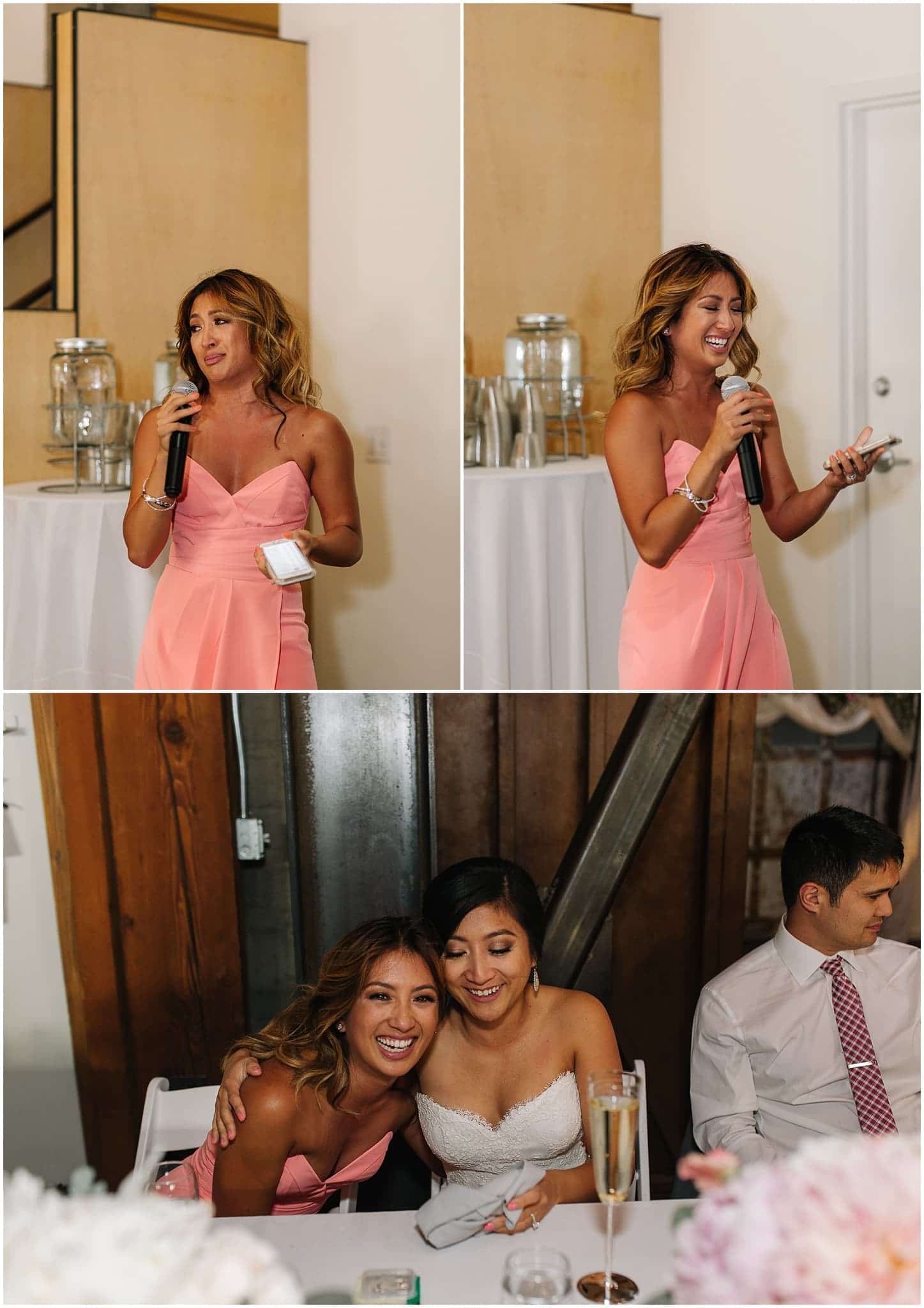 Sam & Paul paid for them to be there during their reception. I grabbed one on my way home and it was THE BEST HOTDOG I EVER HAD!! I want another and am drooling just thinking about it!!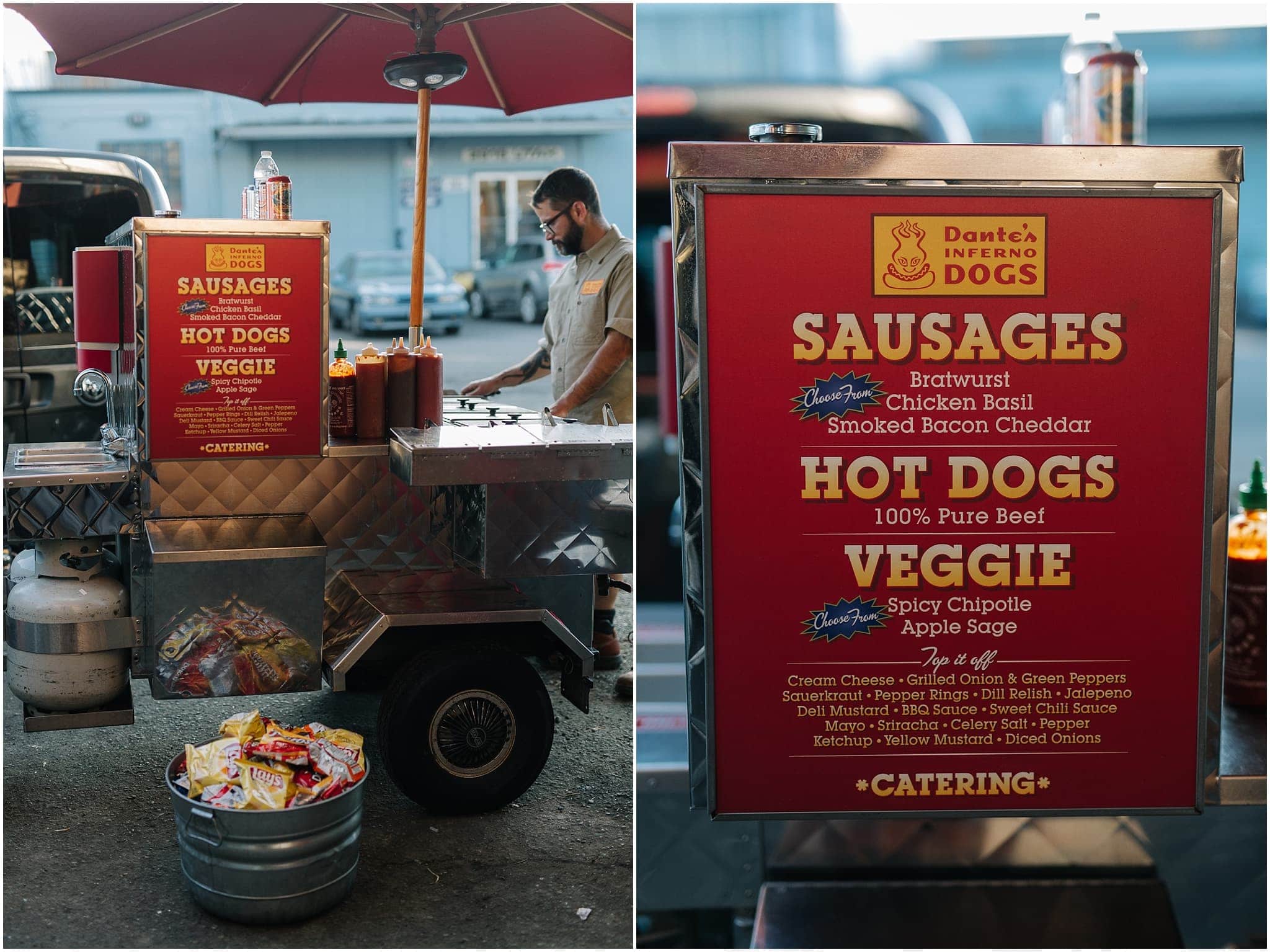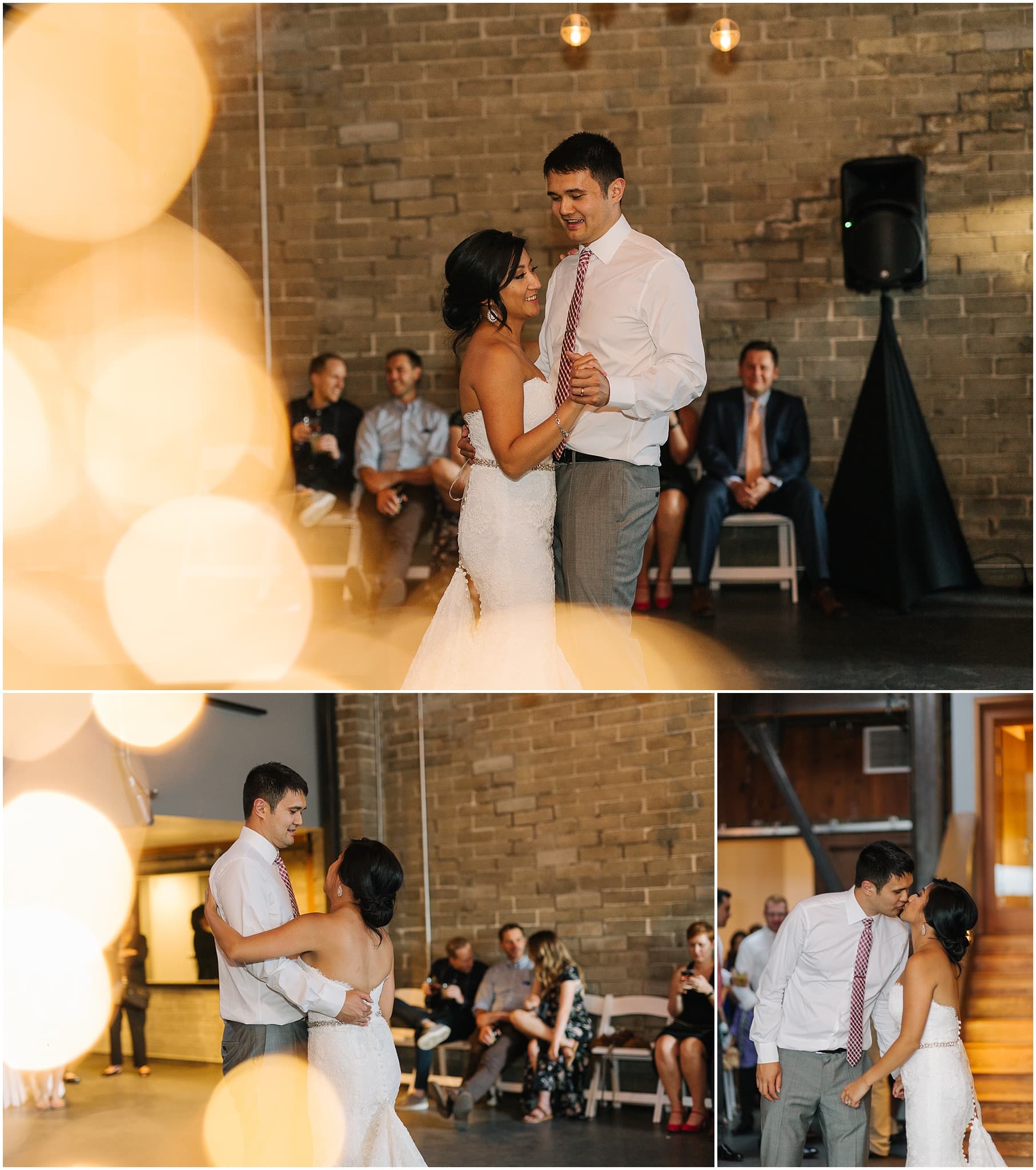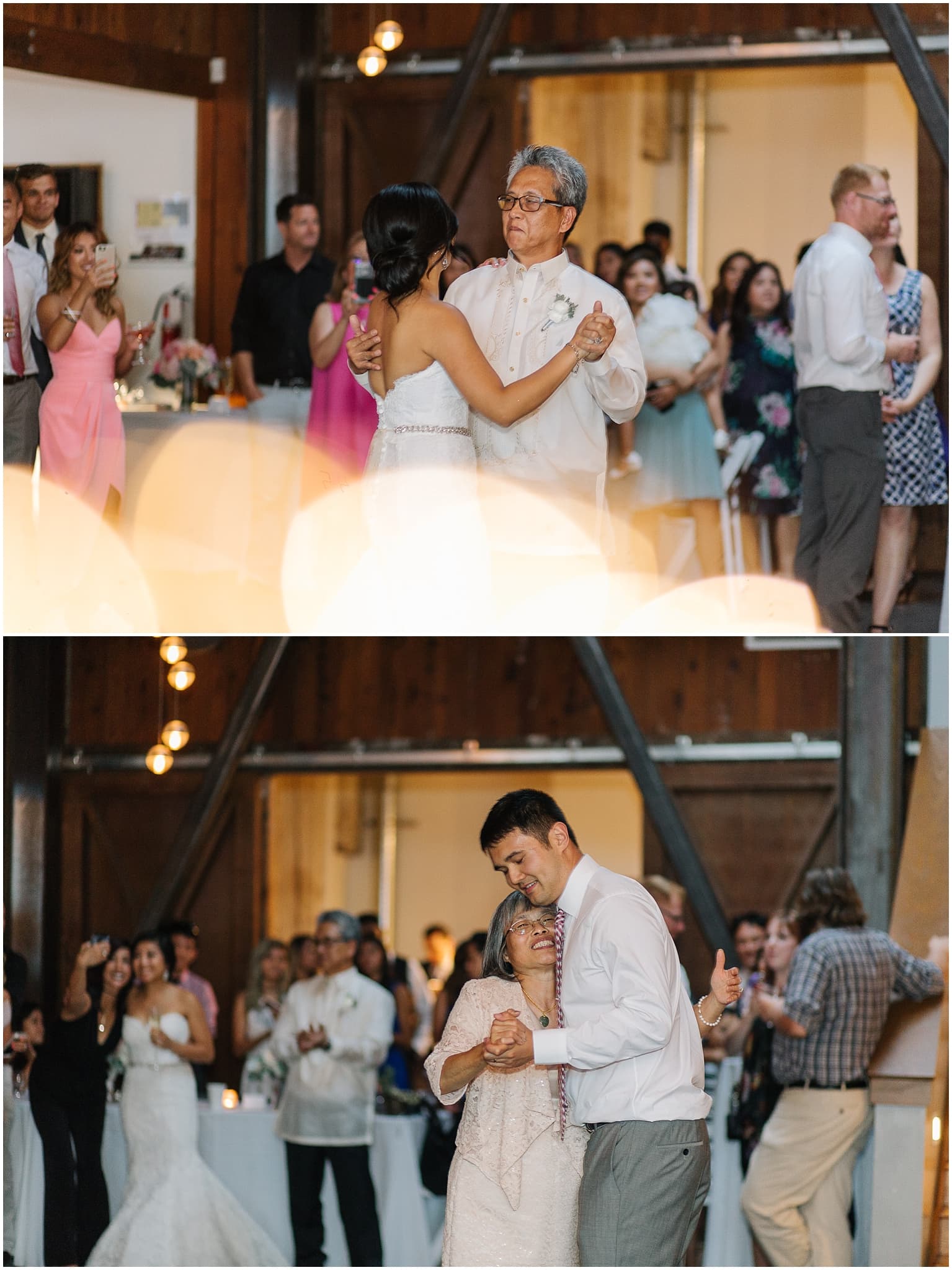 I stole Sam & Paul away for some last minute photos before I was done. The sun had already set but it was still warm out and the light was softening as I had them dance and cuddle on the rooftop. It was the perfect ending to a perfect day!