A Lake Crescent Engagement, is a staple of the Olympic Peninsula!
Jen and Jenny are a sweet couple. They live out in Tacoma and made the trek out to the Olympic Peninsula for their engagement photos. They decided to make a weekend of it and just got a cabin out at Sol Duc. First we stopped at Lake Crescent to get some fun shots out on the docks. Trying to keep things light and fun, since (tall) Jen is a life camp counselor director, I had them skip down the dock to me and I captured some wonderful natural laughs from them. These two are the sweetest and have such a wonderful love together and for each other. Come along with us and enjoy the fun!..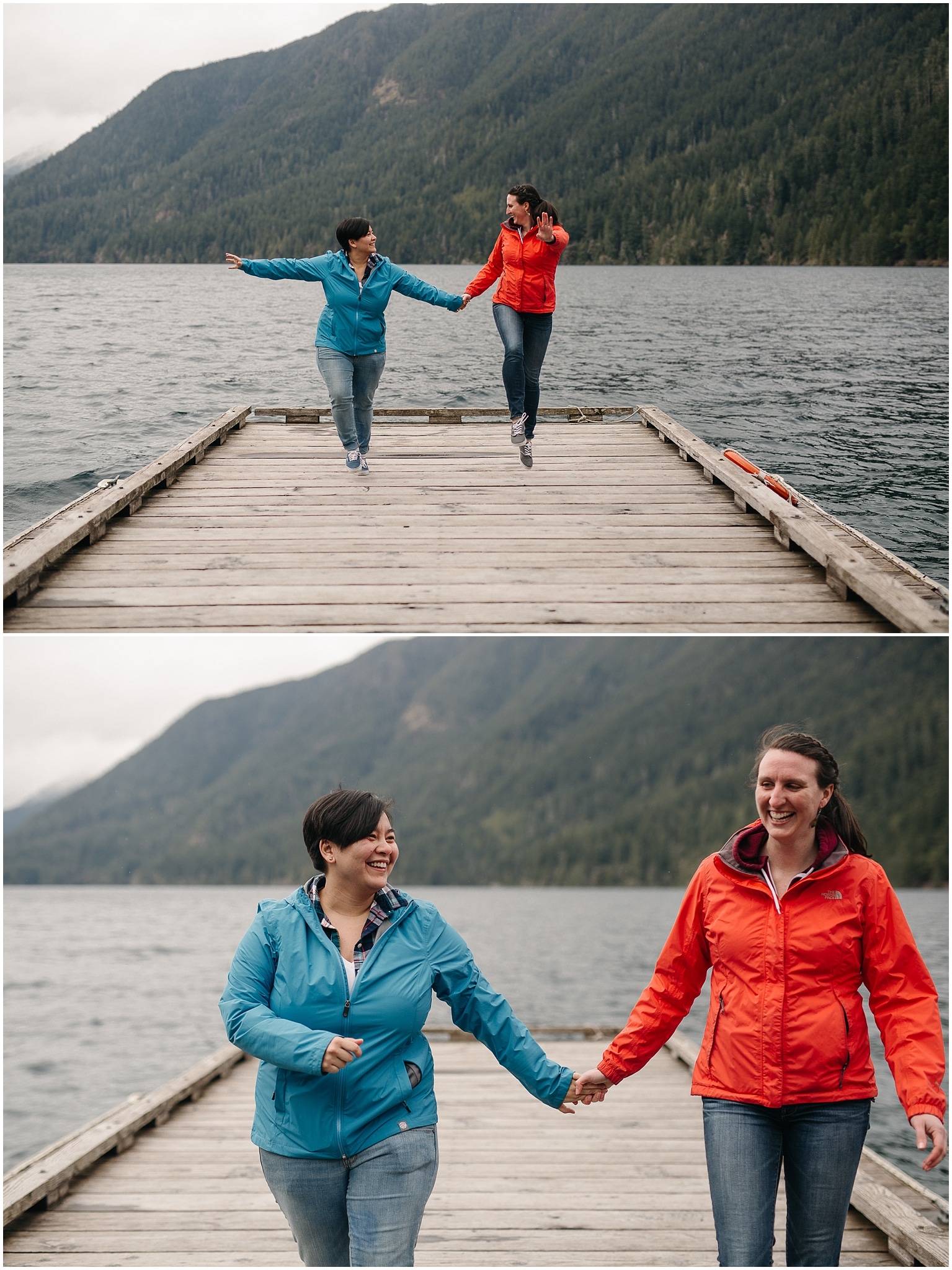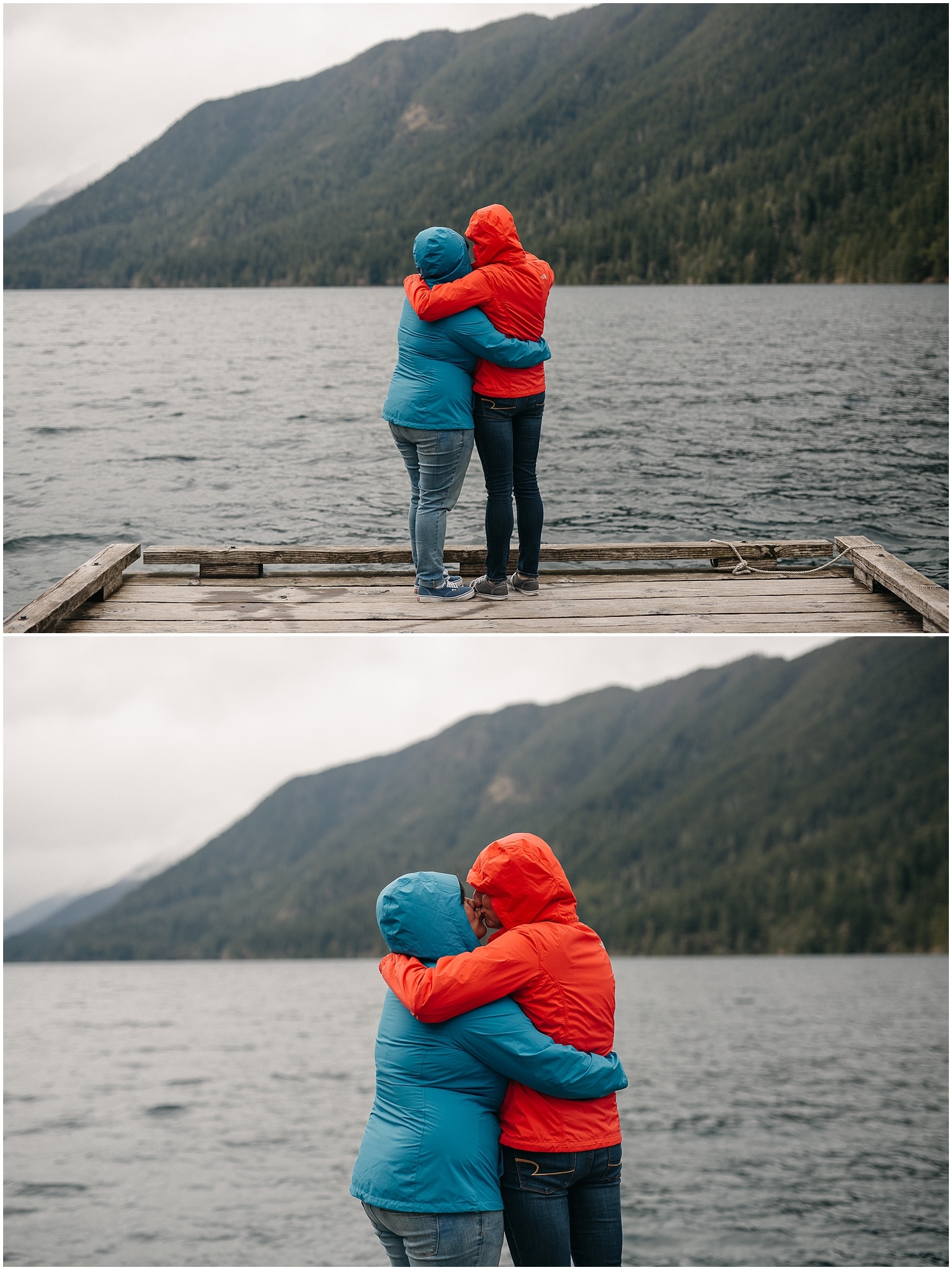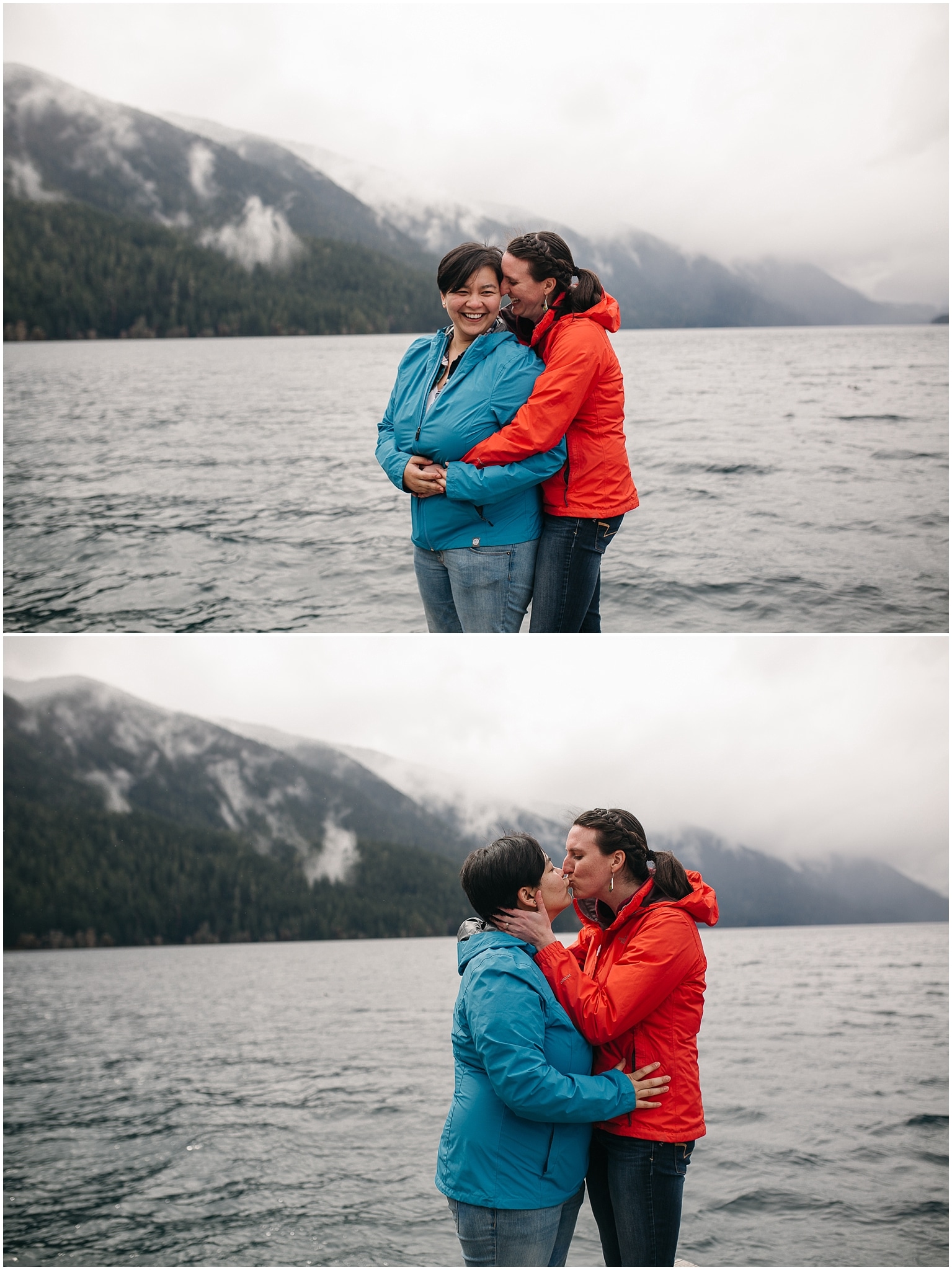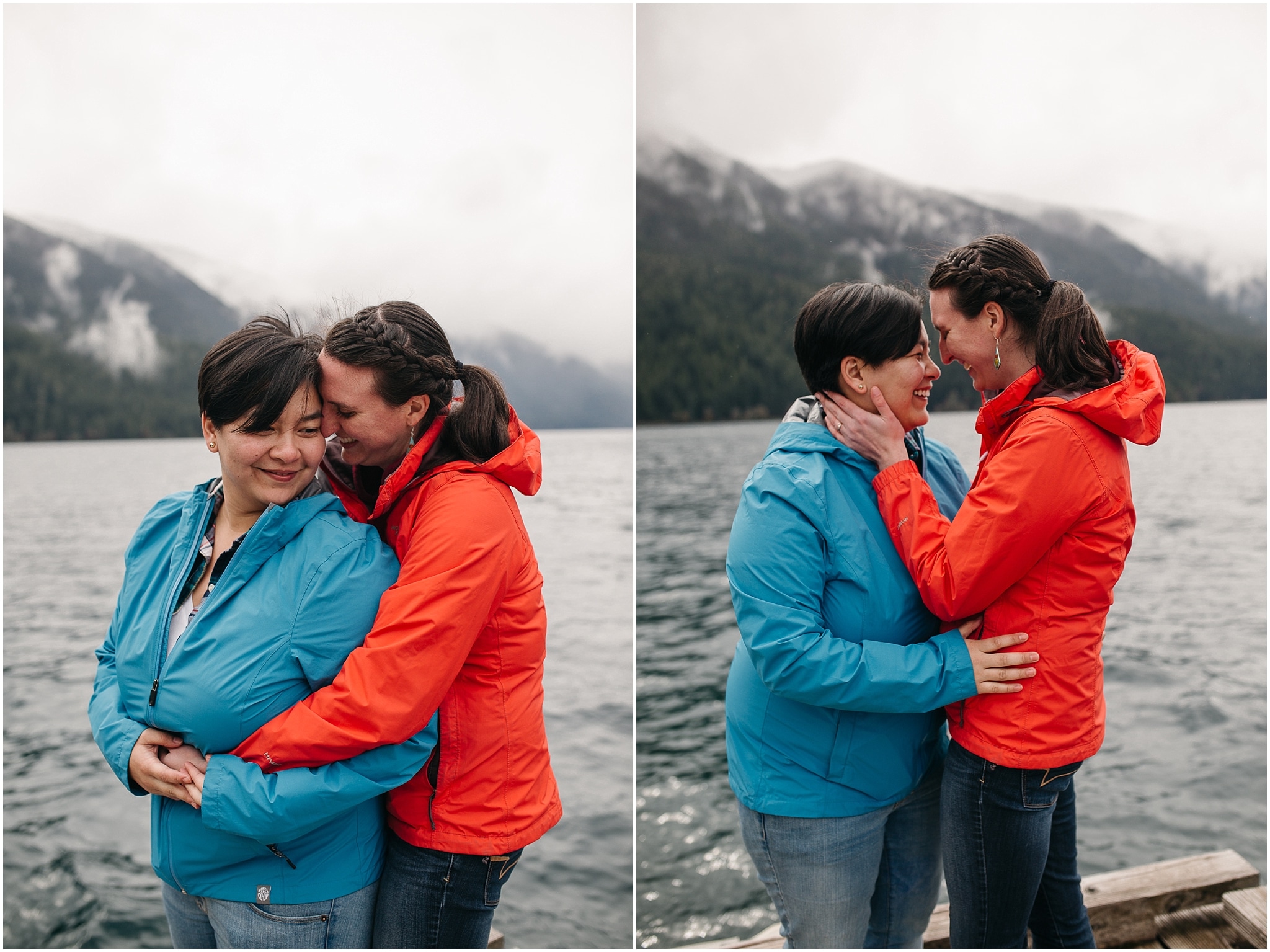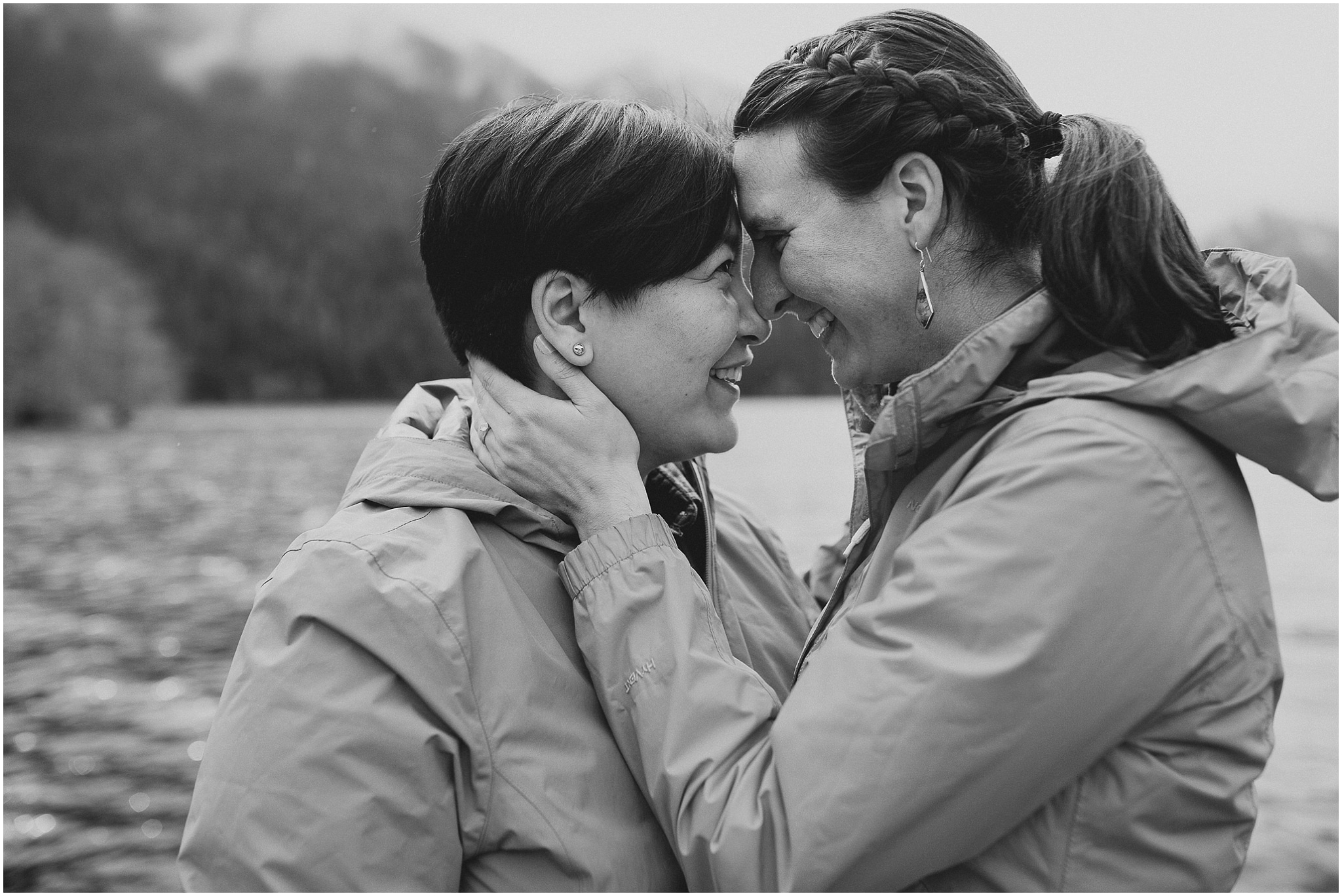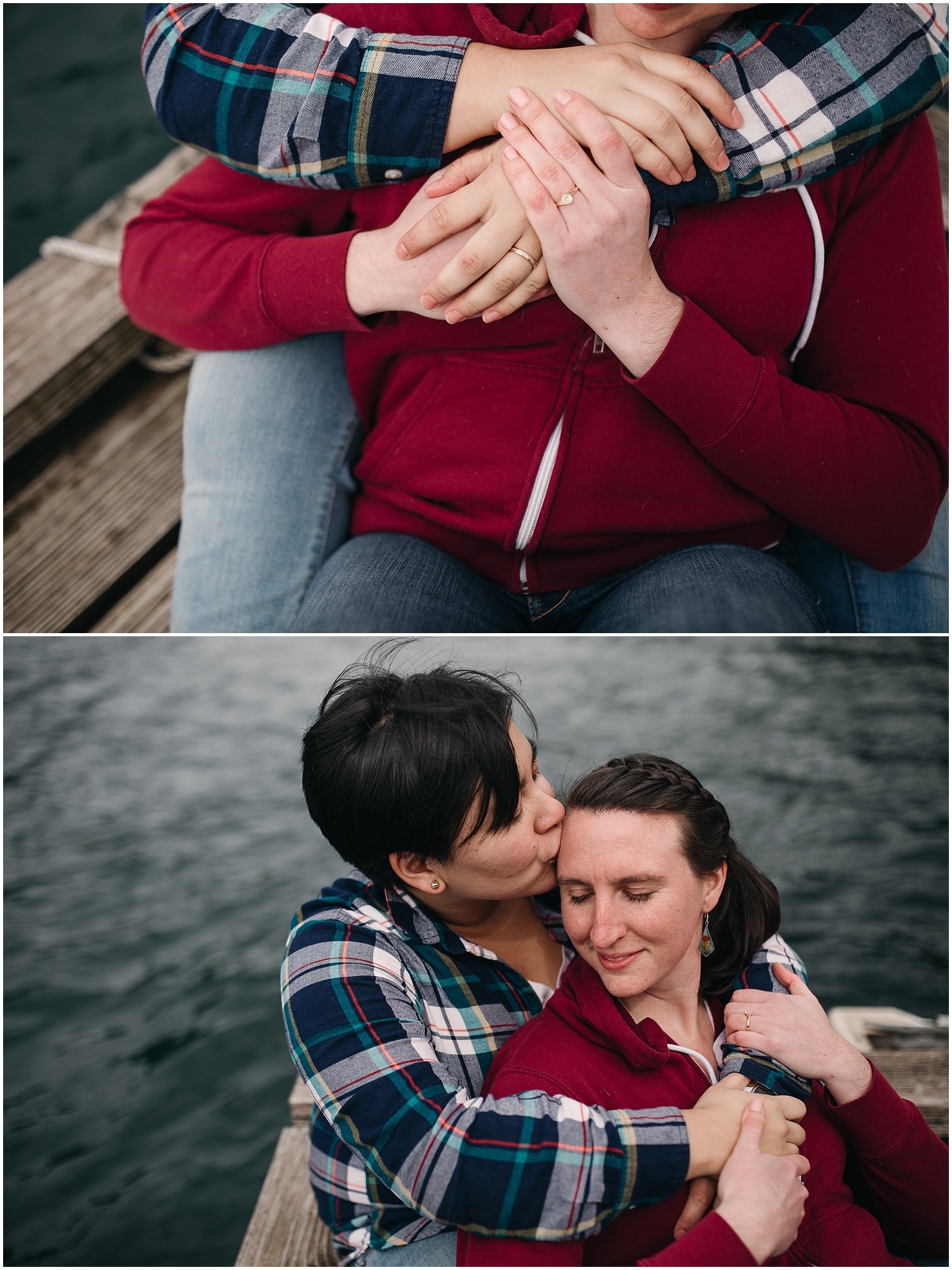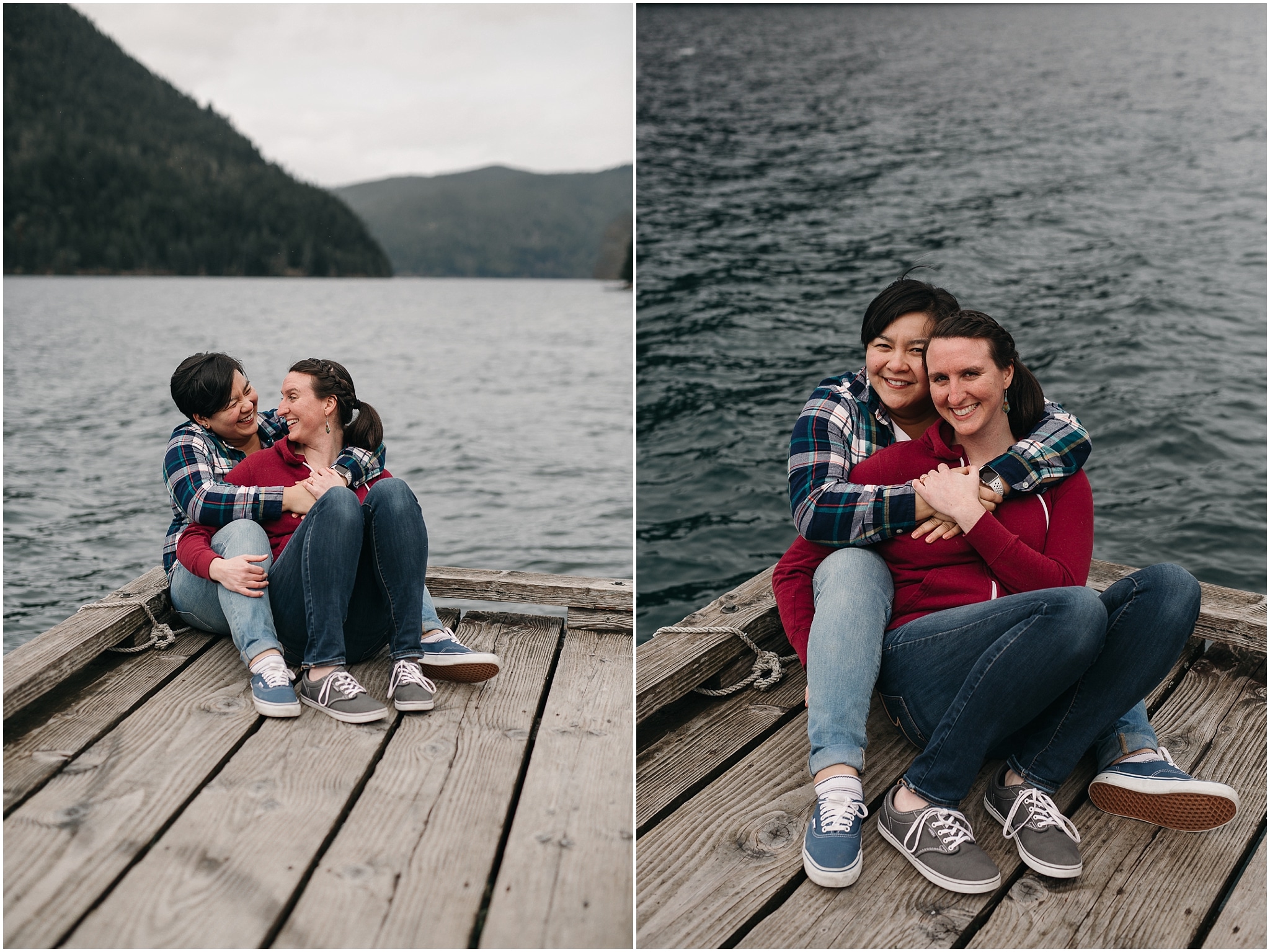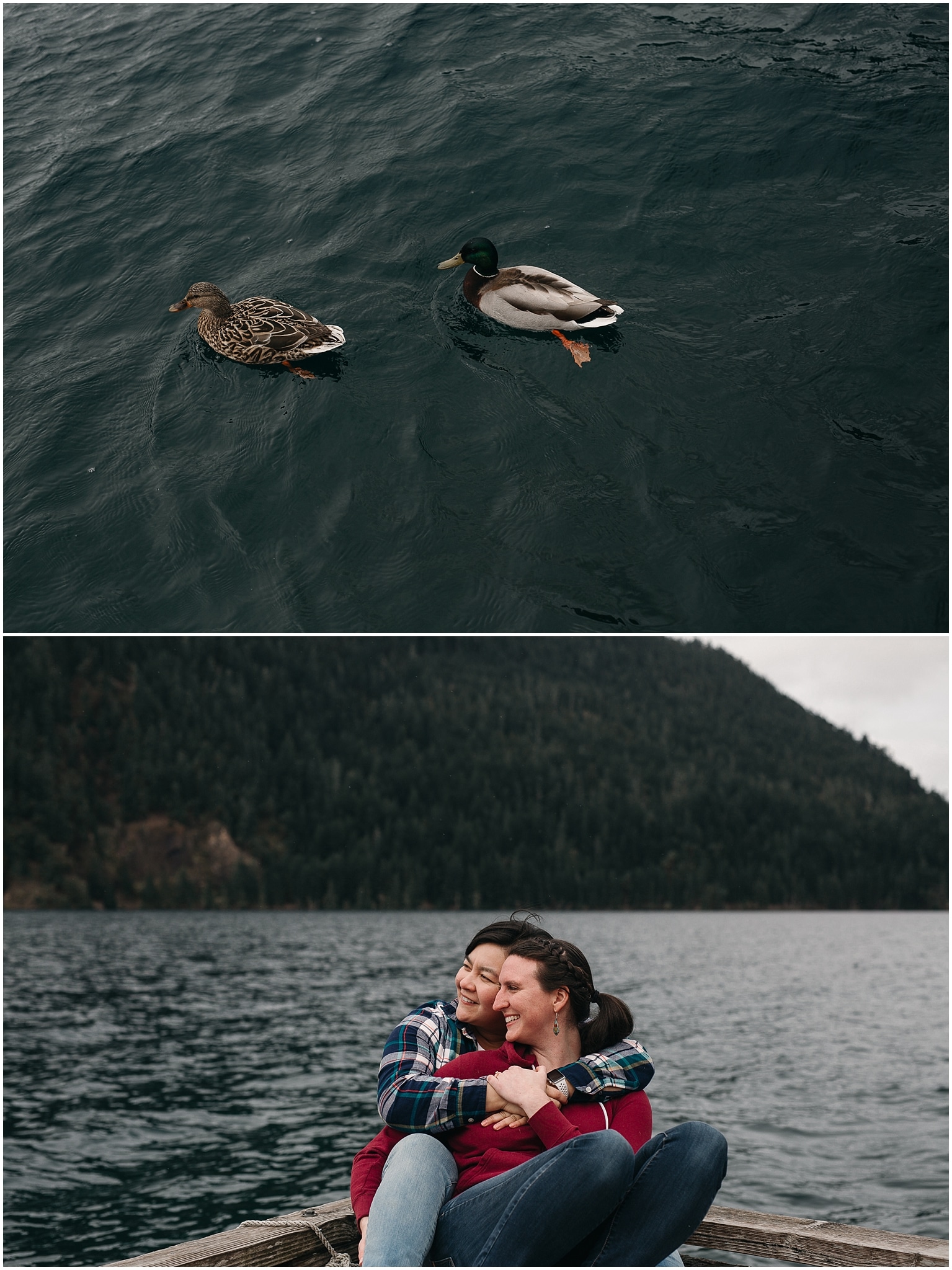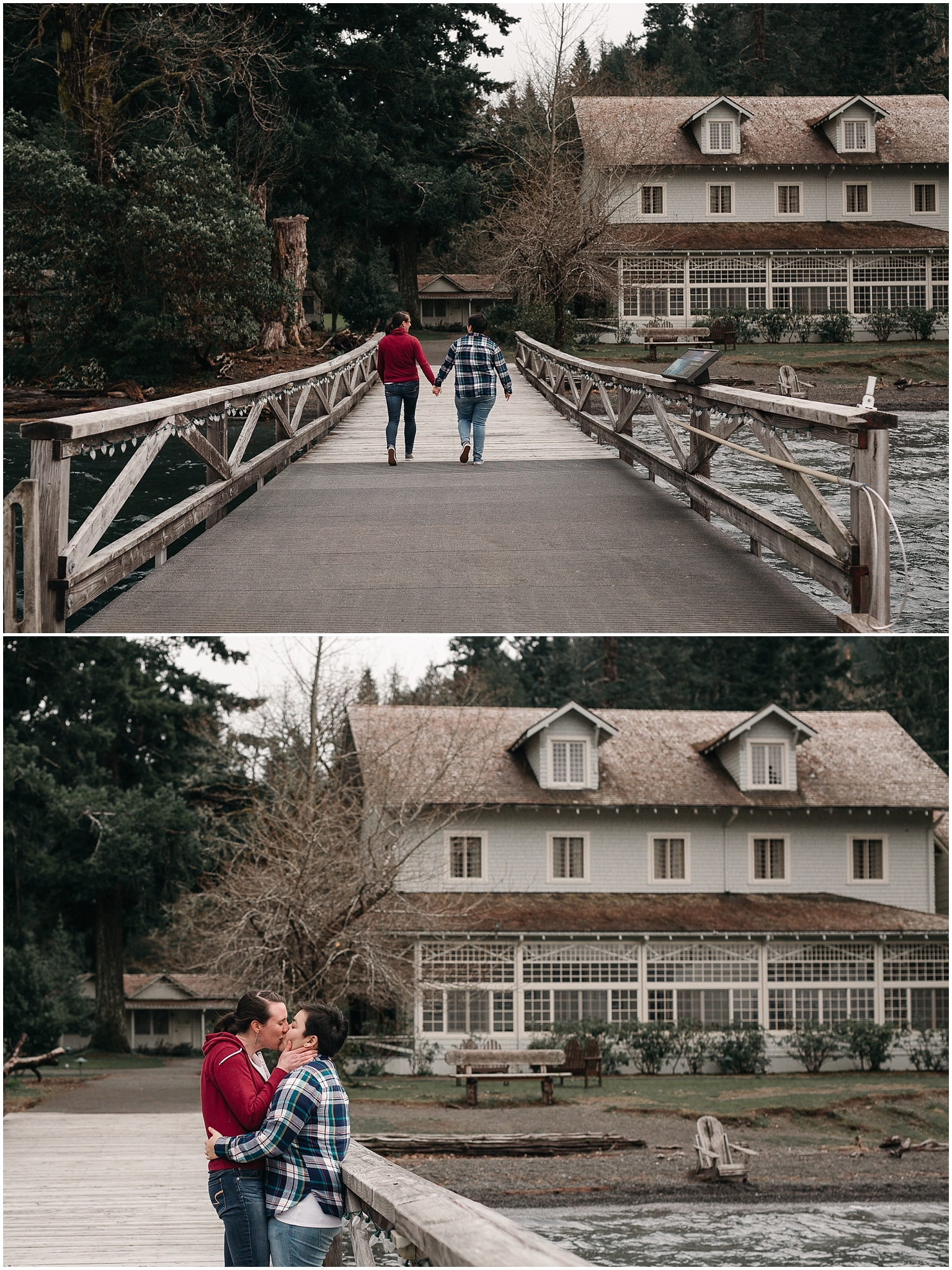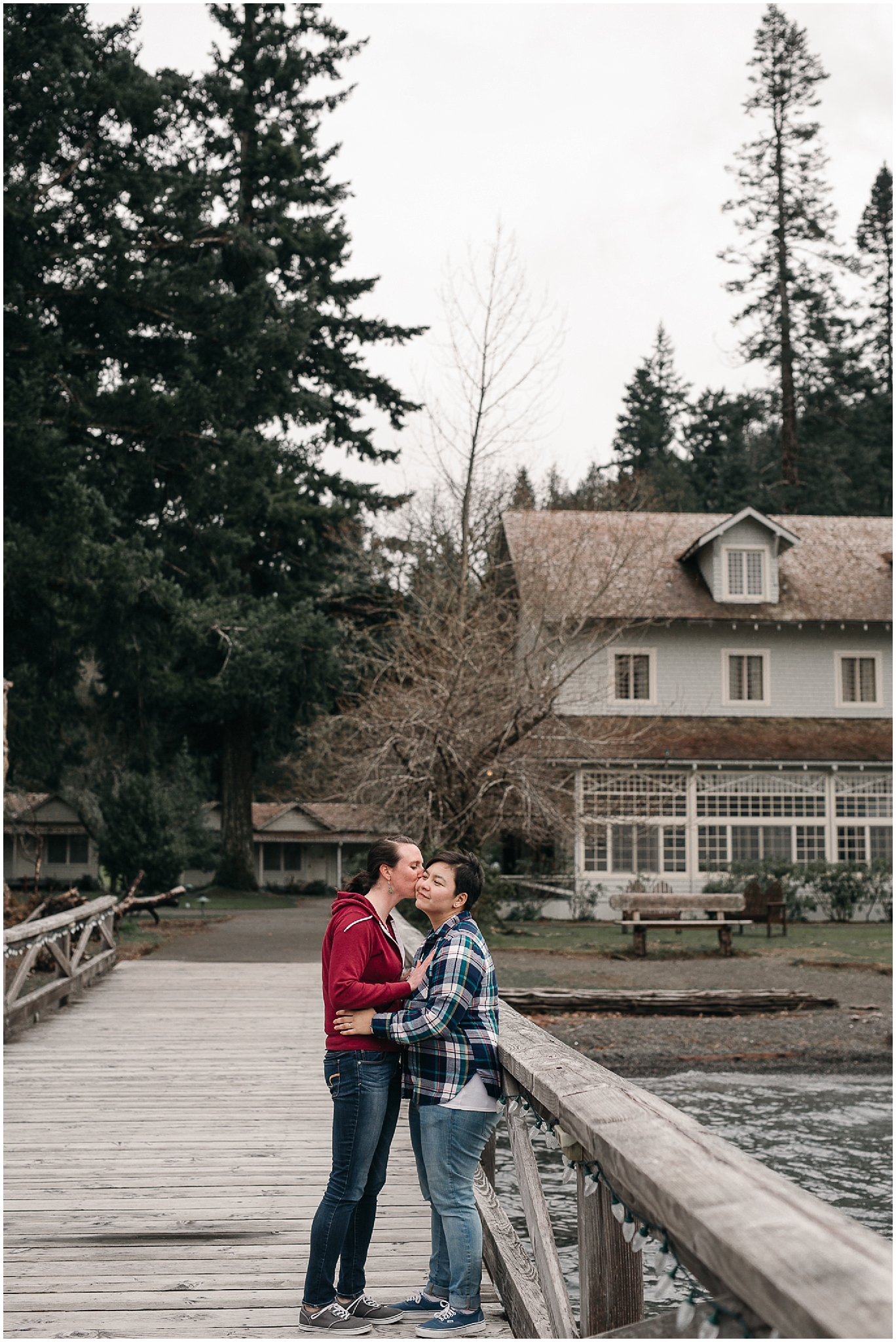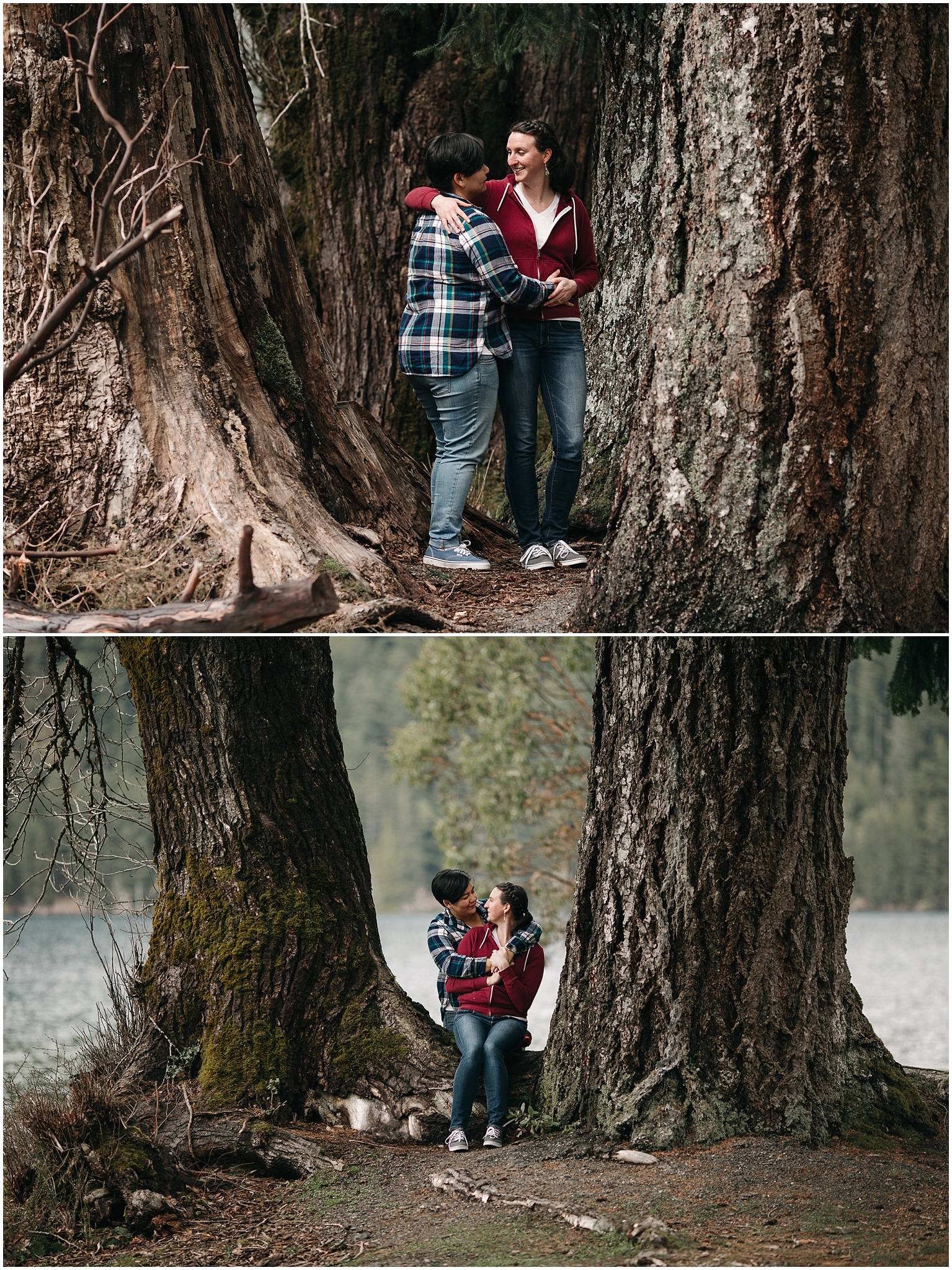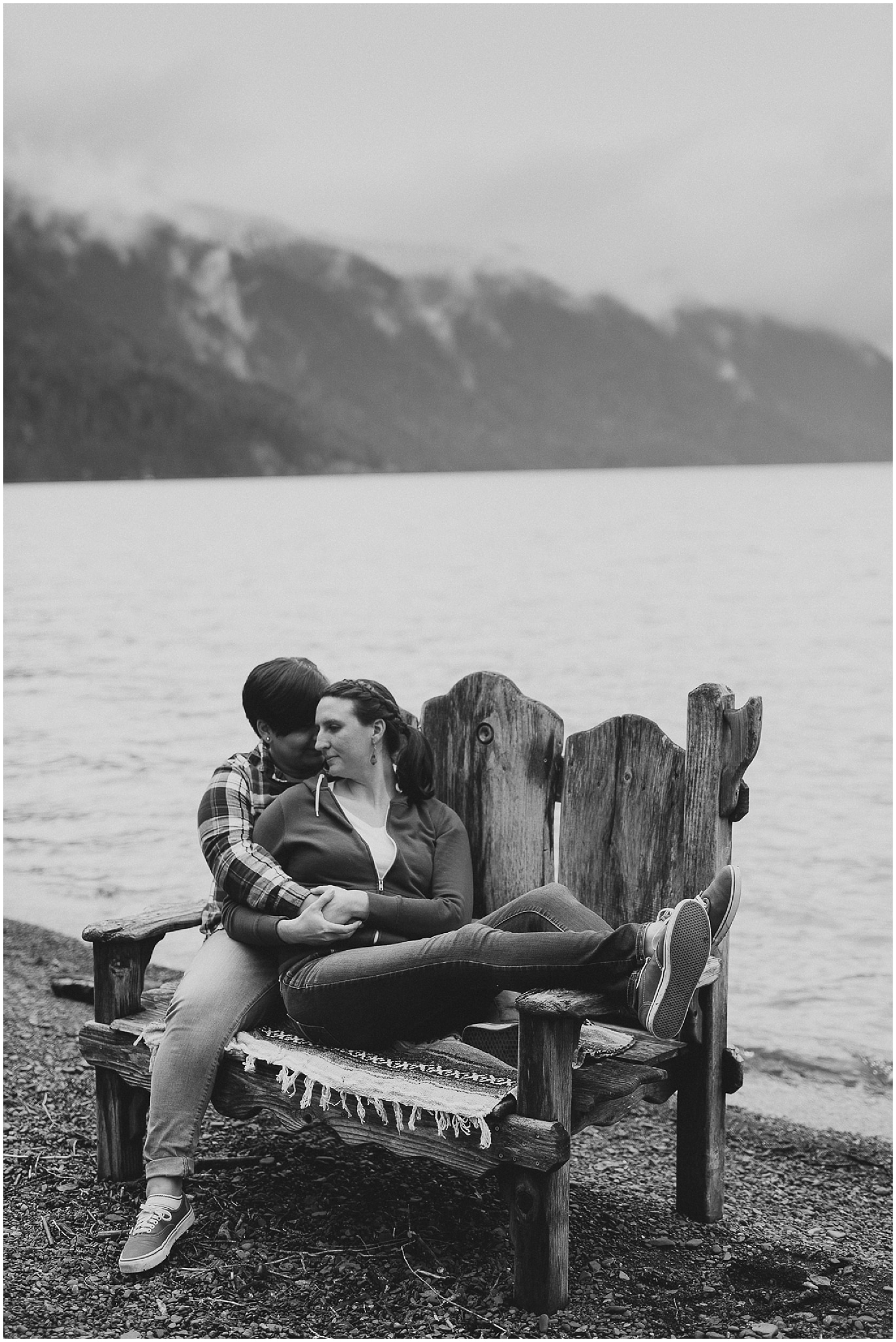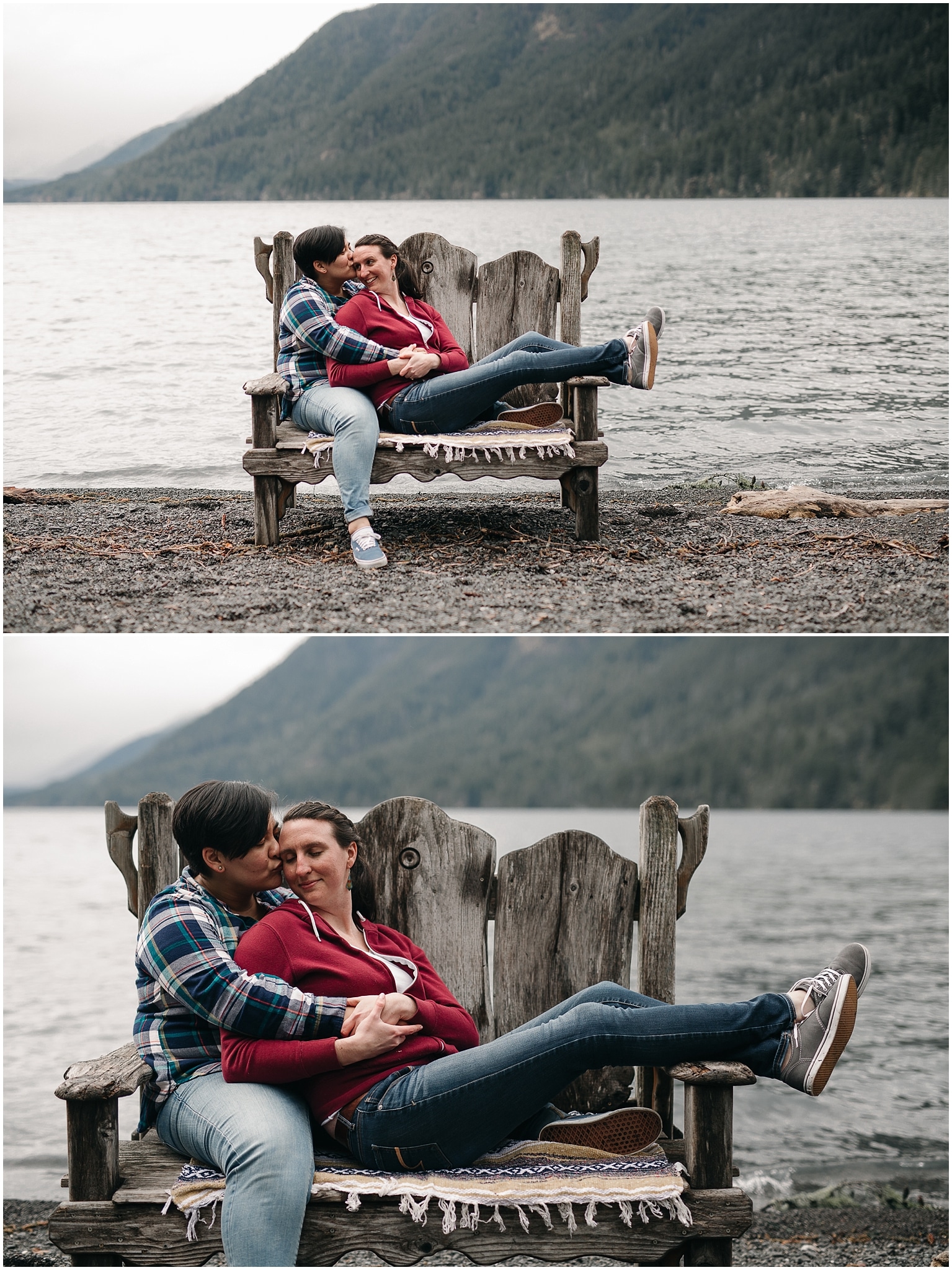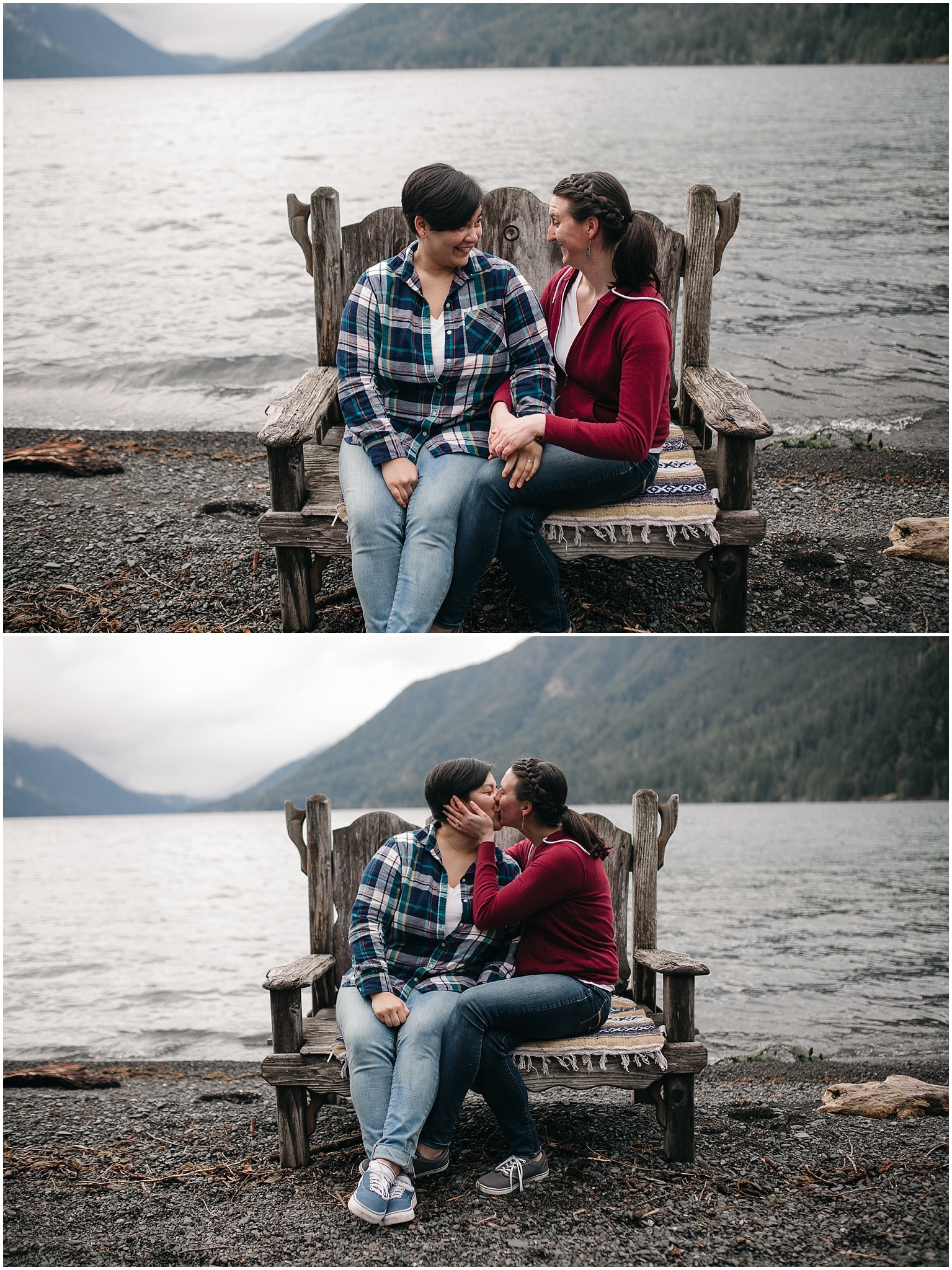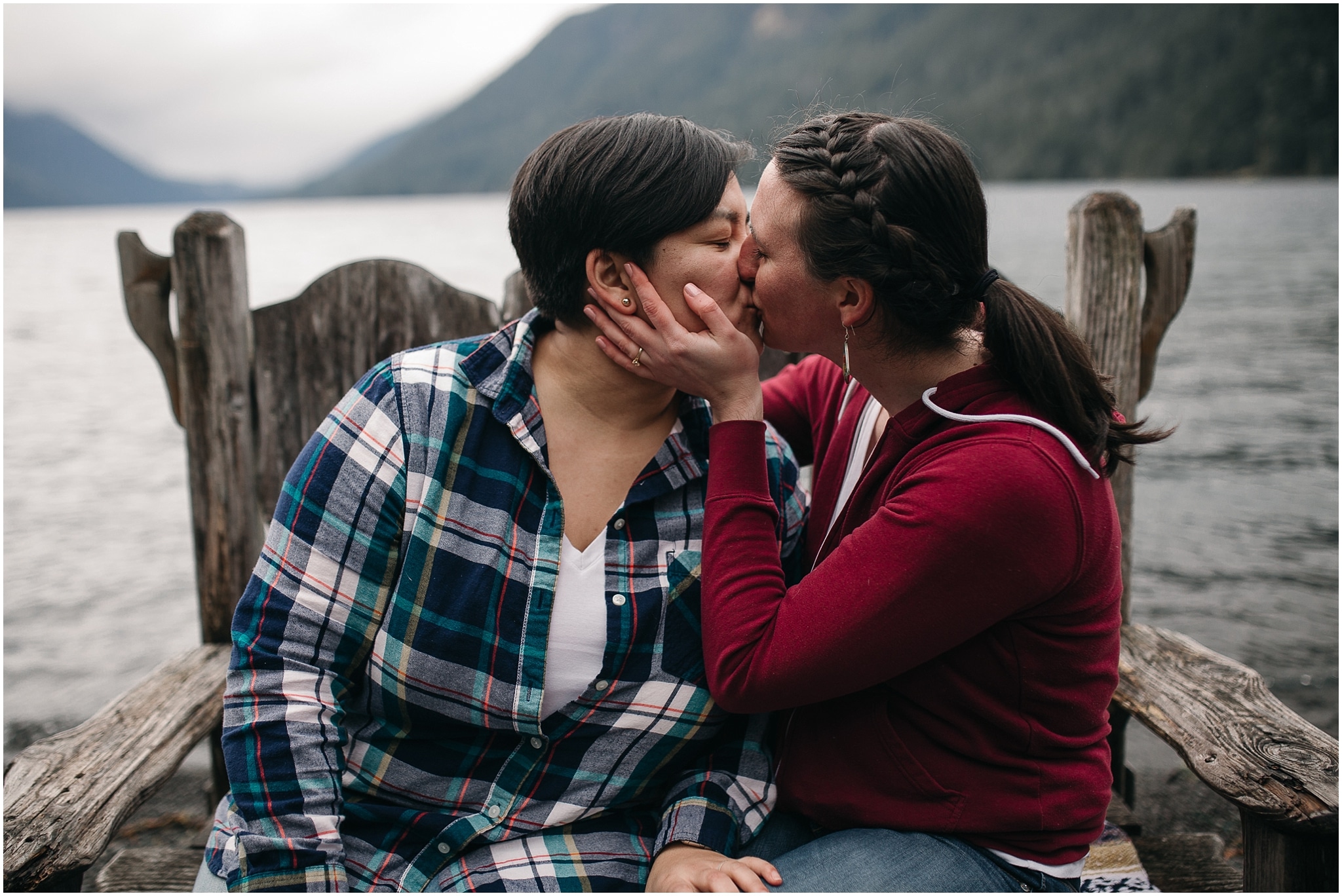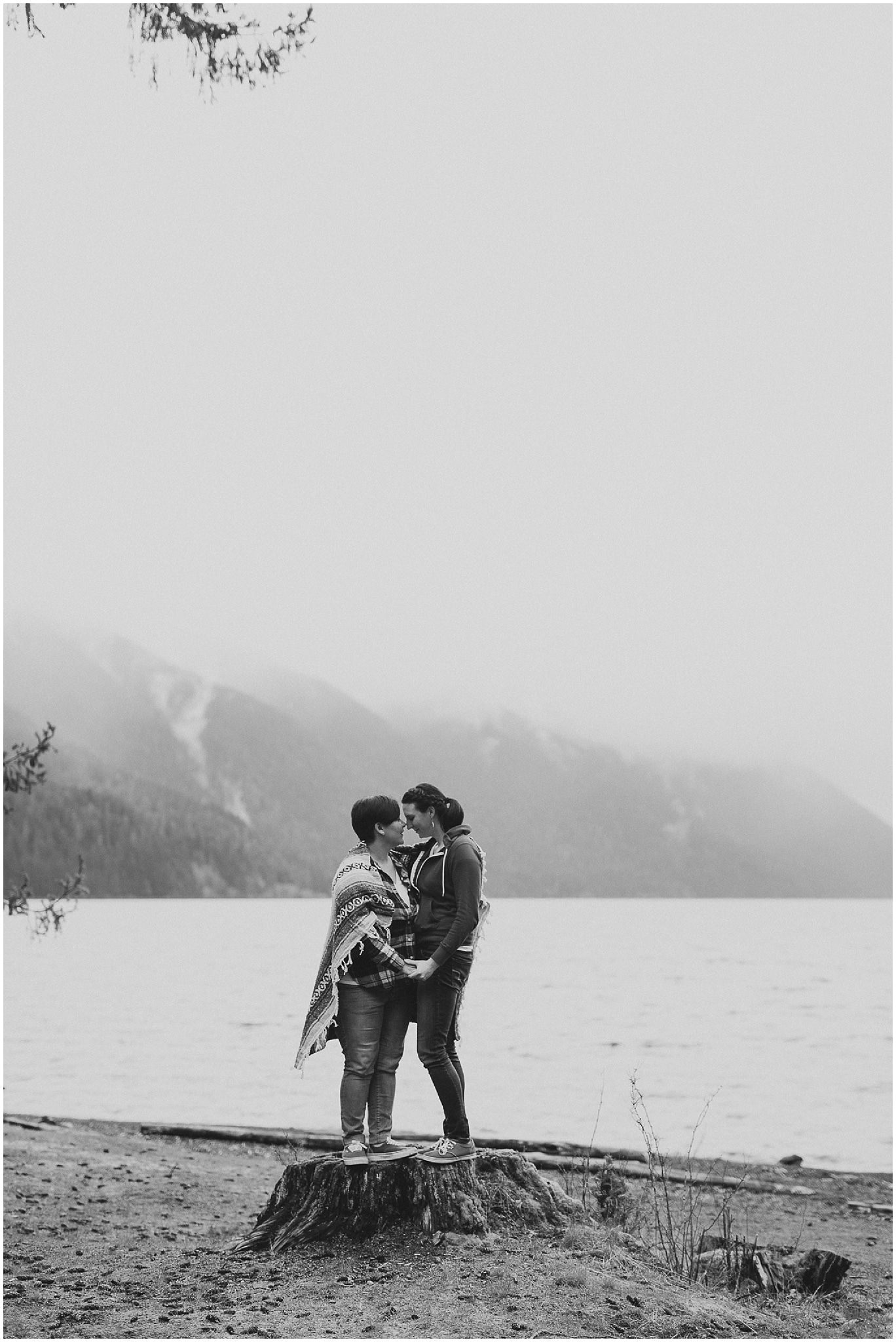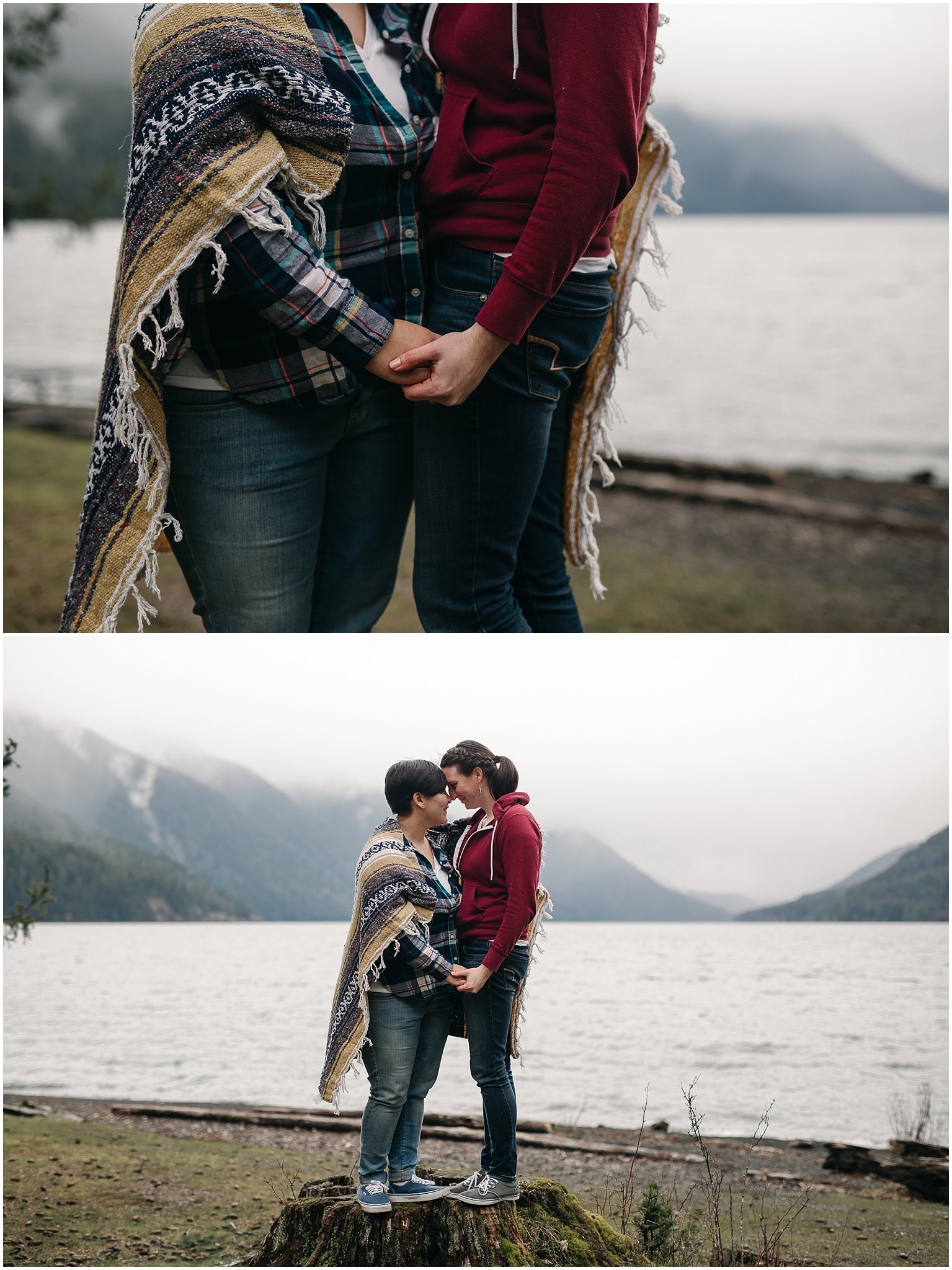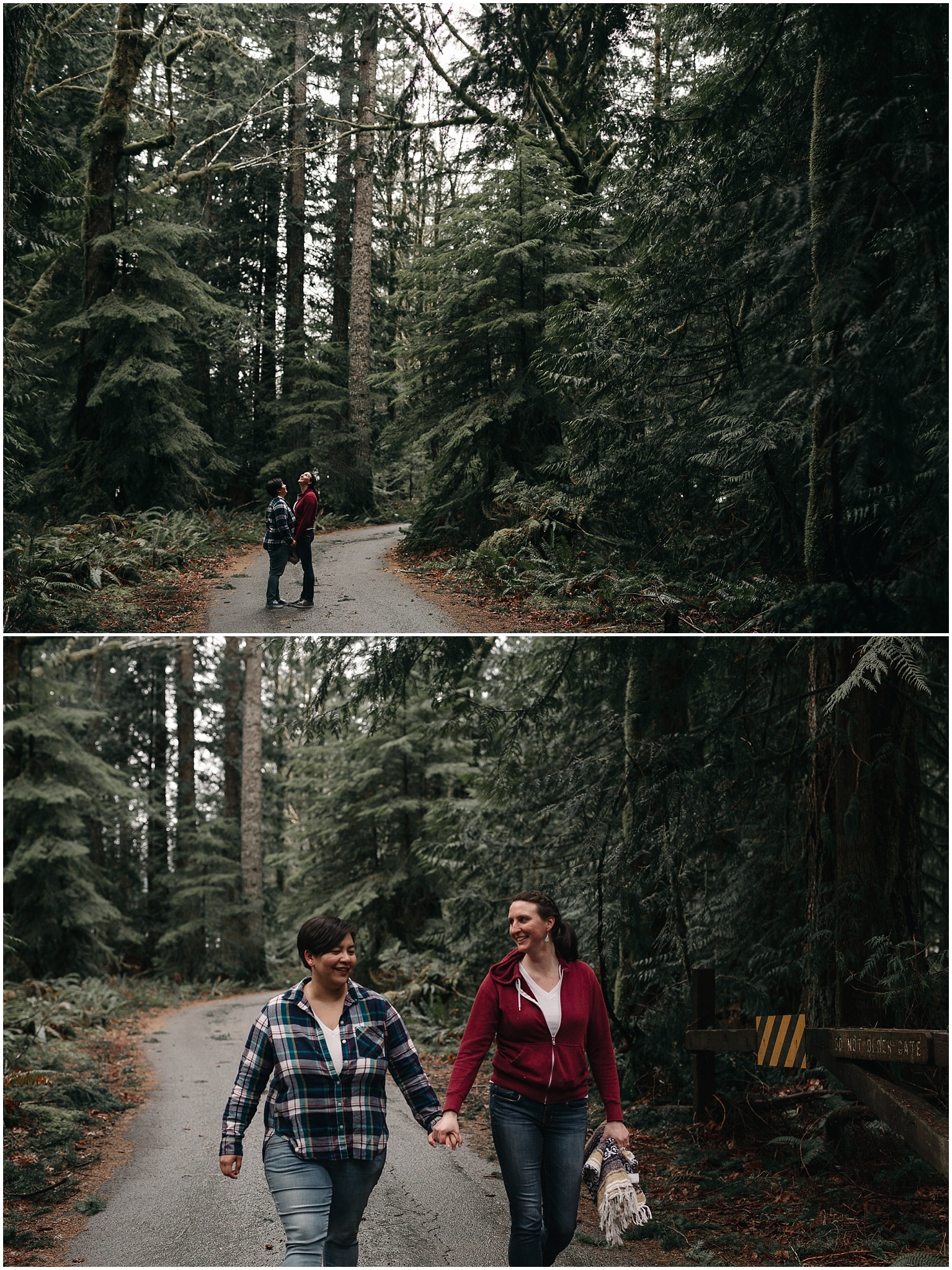 The moss that grows on the Olympic Peninsula is otherworldly. It's over everything and transforms the Olypen (know by the locals) into a magical wonderland. You must come visit!  There is actually a place up here called the Hall of Mosses.  I kid you not, there is moss hanging down nearly 30 feet from branches above.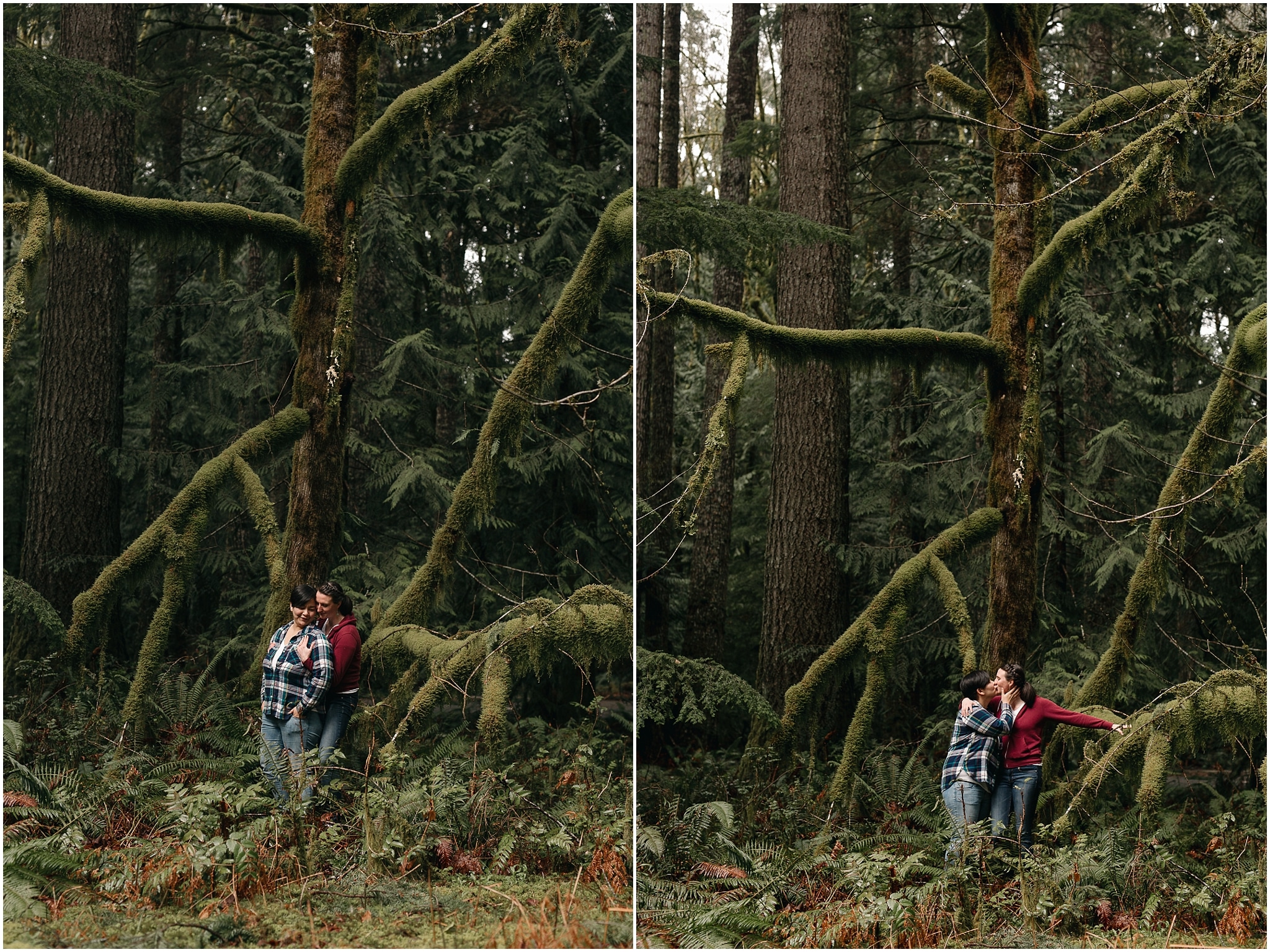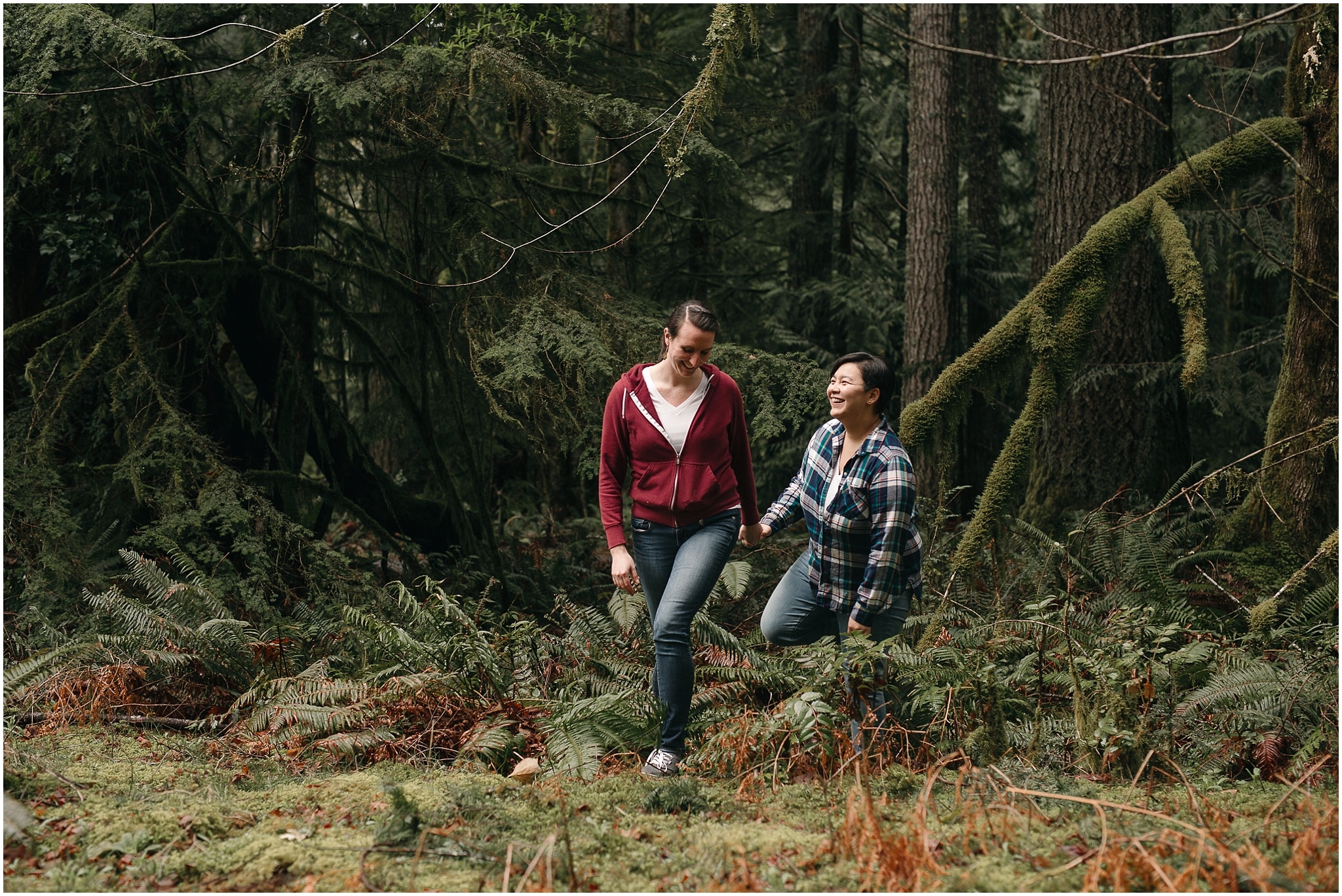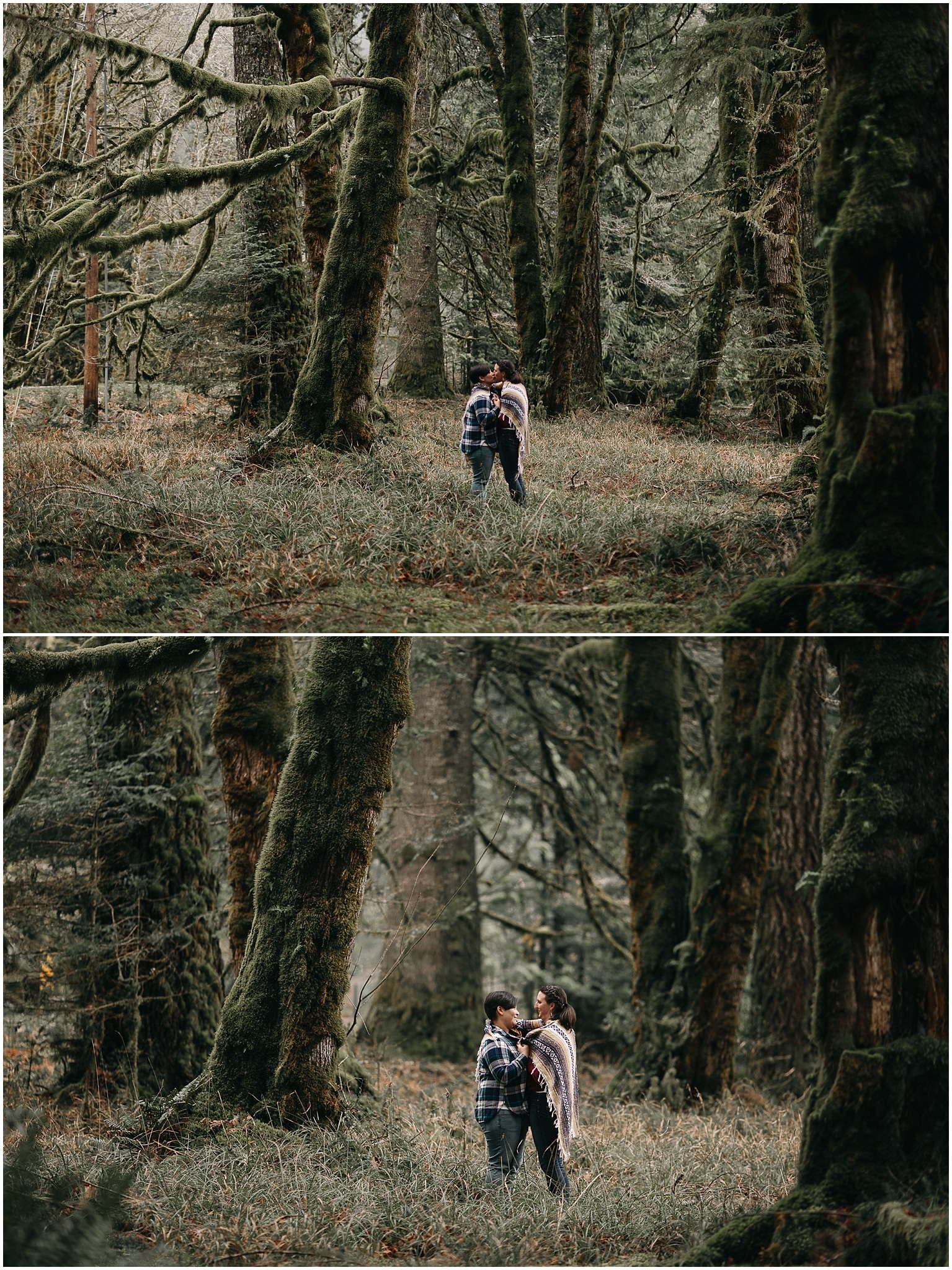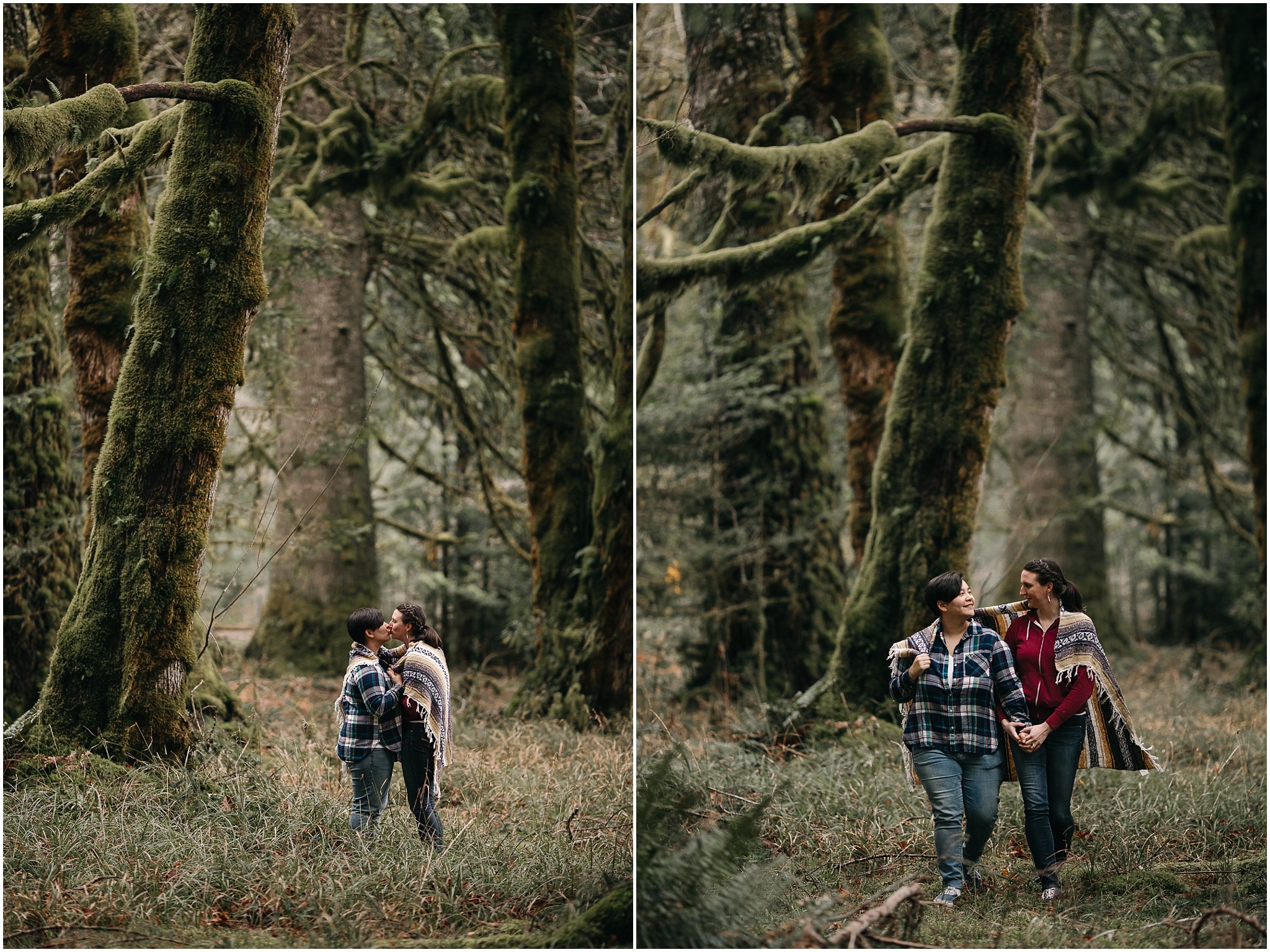 It was off and on raining but it seemed to hold out for us just long enough for us to enjoy the landscape. After we thoroughly enjoyed all of that, we decided to head in ward towards Sol Duc. They found ourselves stopping along the way in at a few spots. Finding look outs so pretty they begged for us to stop for a few photos. The rain decided it wanted to sprinkle on us.
The Sol Duc river is most definitely a sight to see. Lush, teal, and full of life!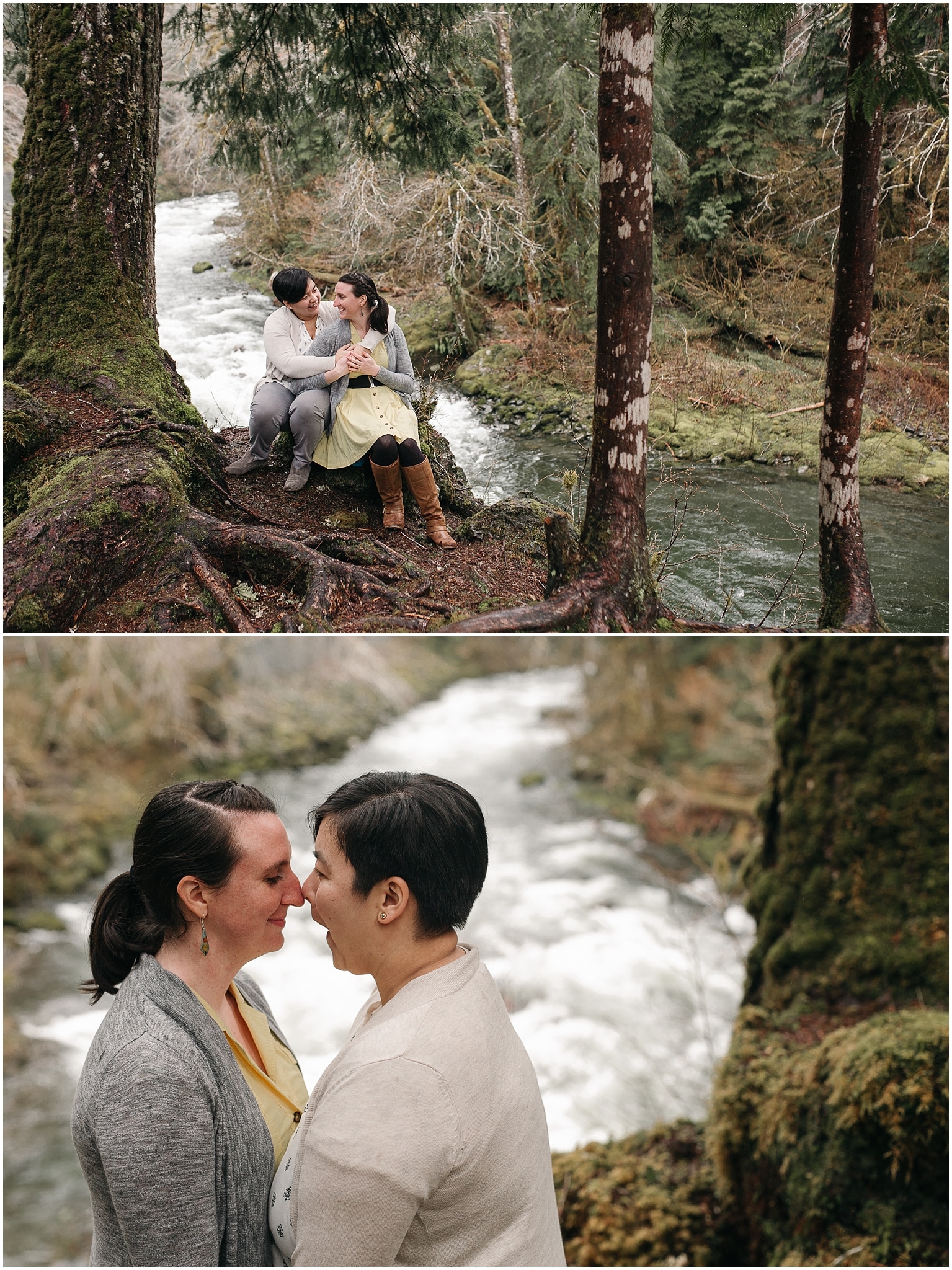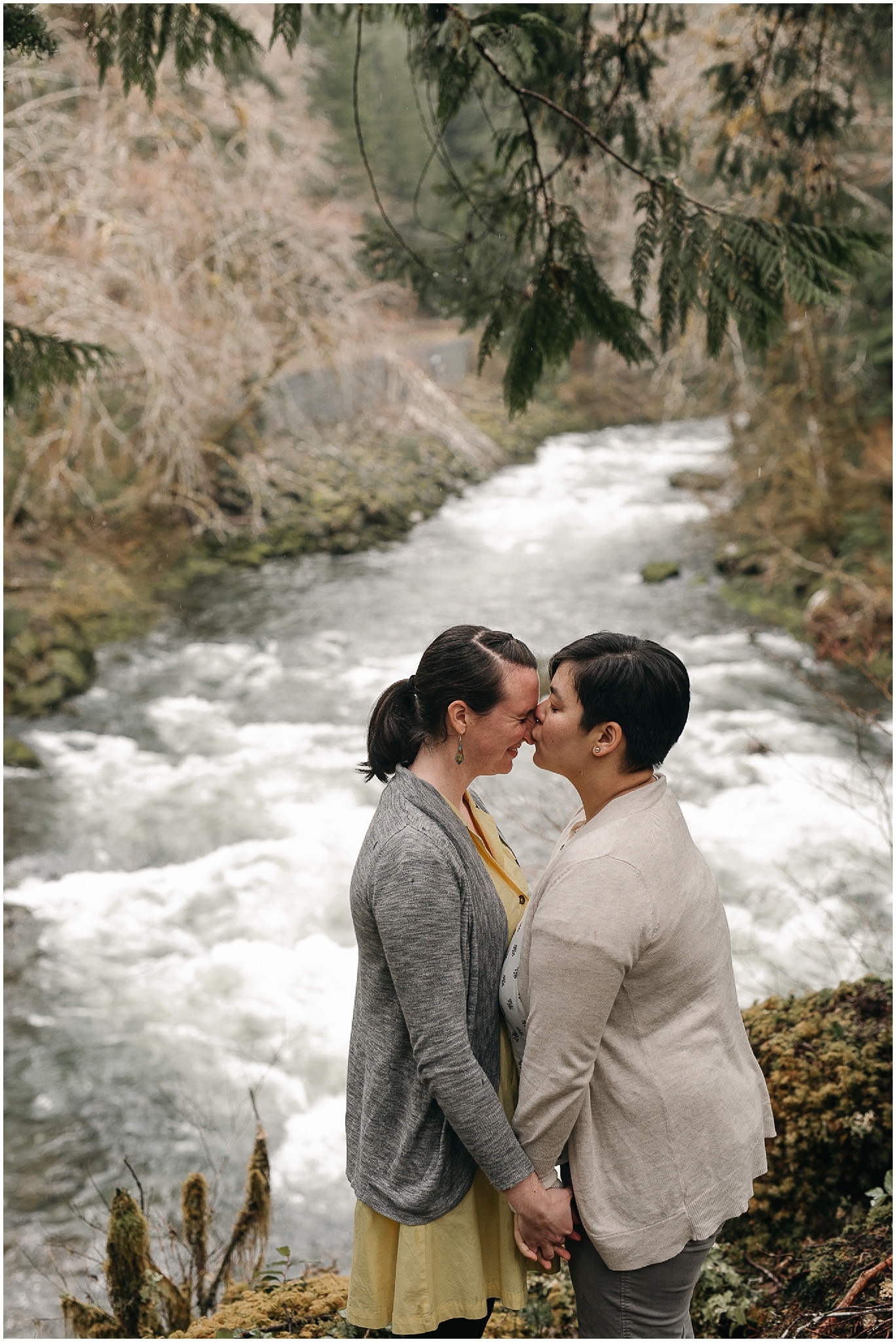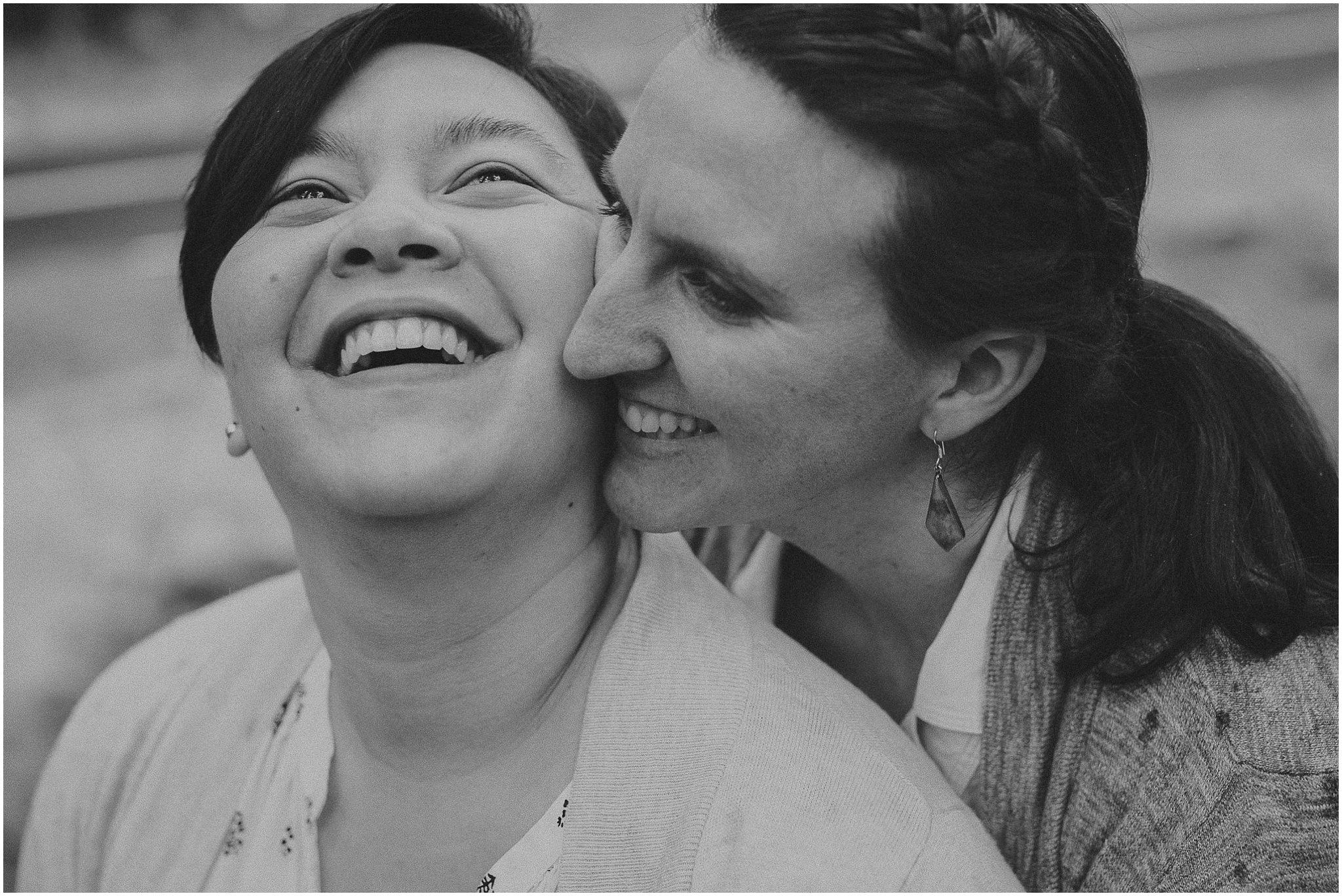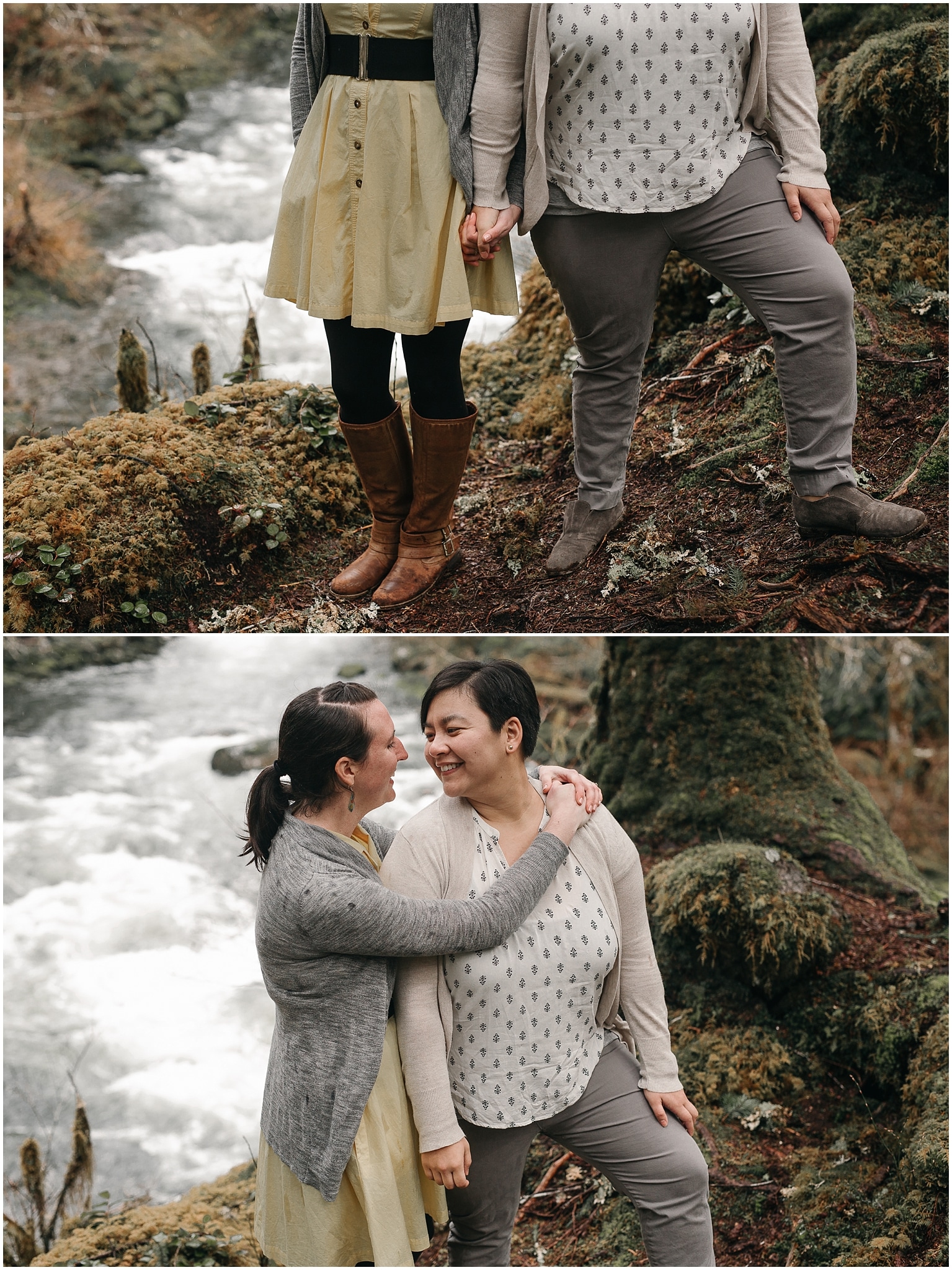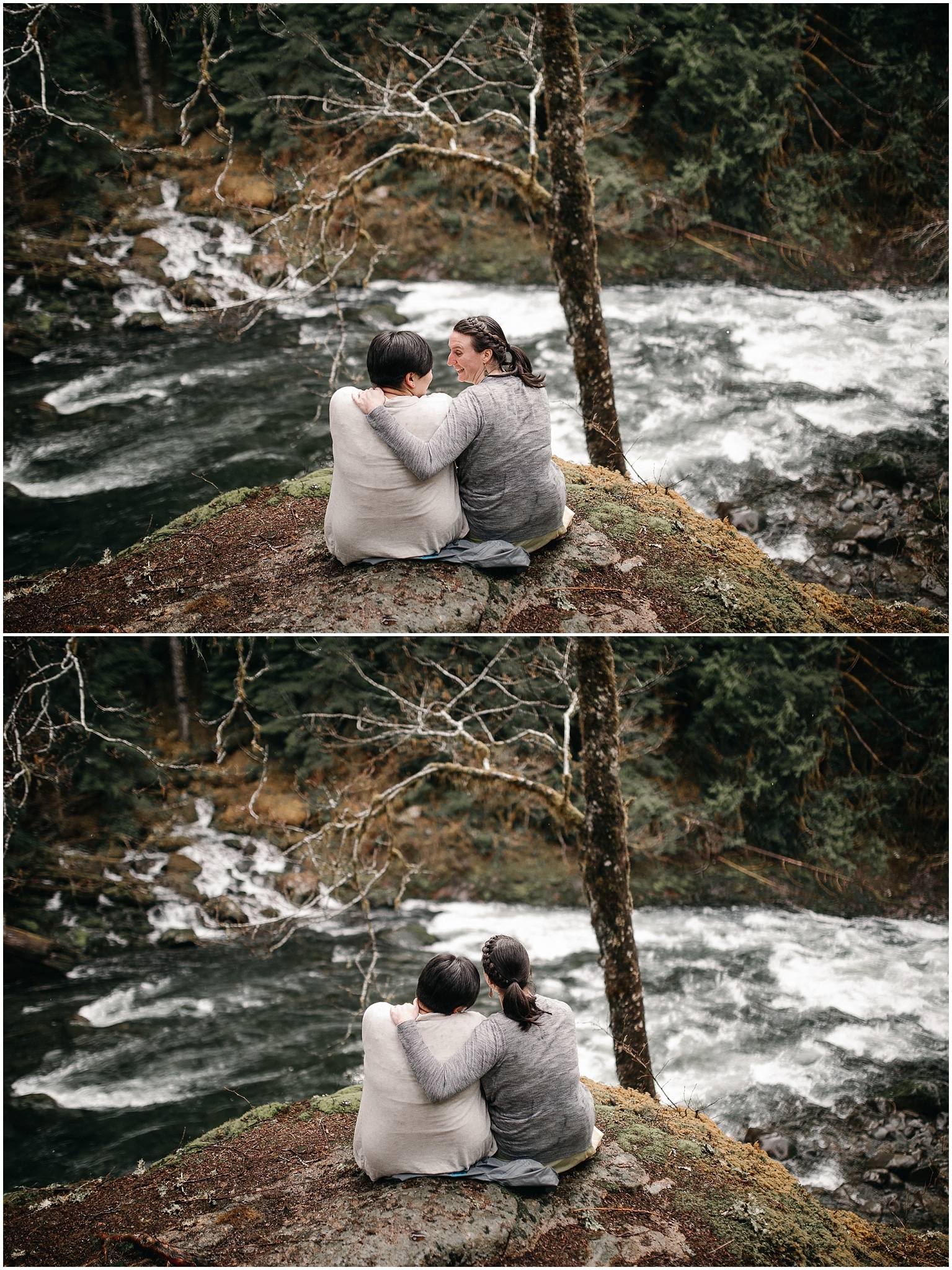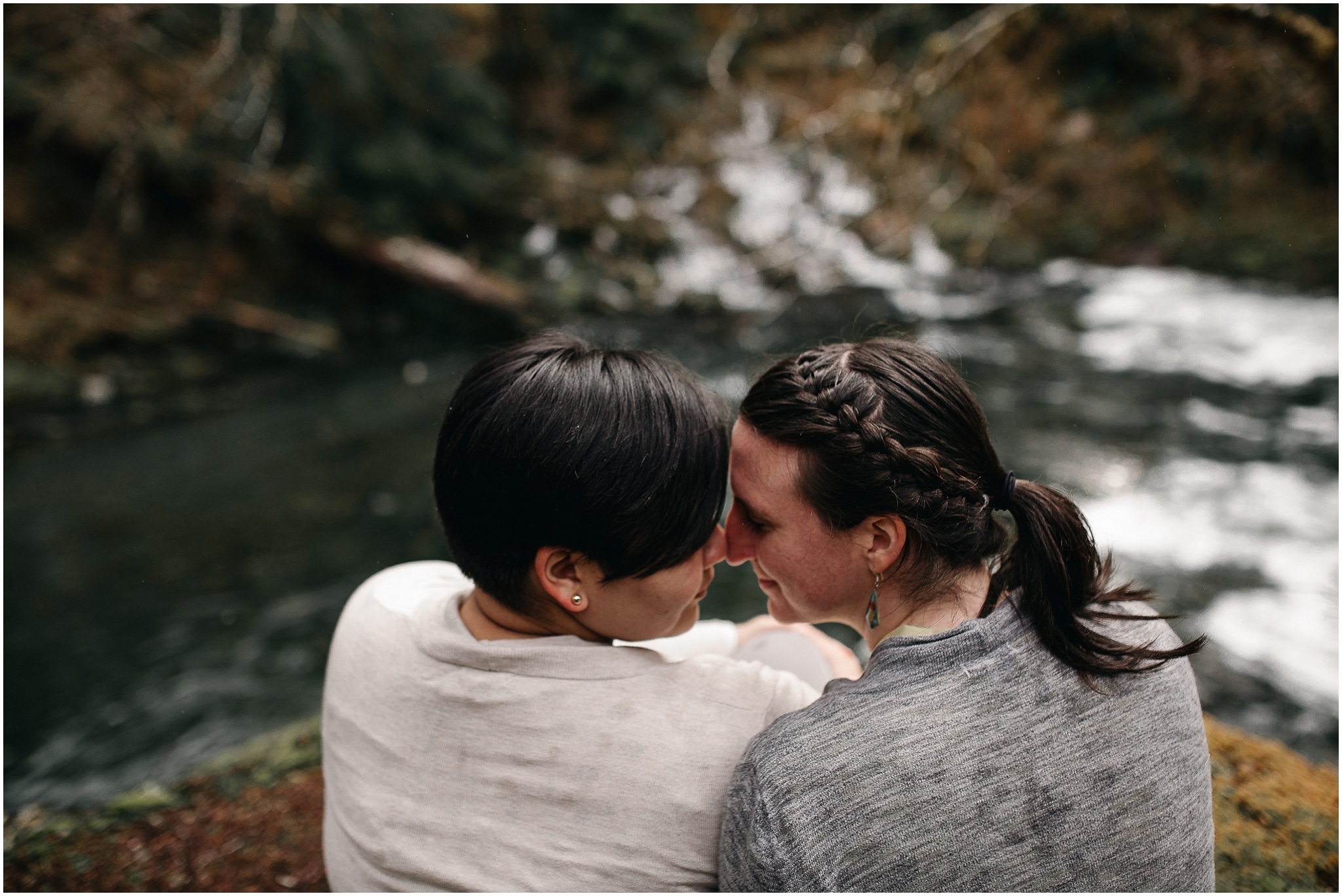 The last part of their session ended out being done inside the cabin that they had reserved. Again keeping things light and fun throughout the end. They shared lots of laughs, deep stares, toe wiggles and kisses. I think we ended out with a wonderful set of photos that they loved when I sent their gallery to them. I hope you enjoy the photos too!
There area many more stories like this in my journal here.
To follow me on Instagram, click the stalk button here.