The sky was as blue as the water. It was warm and there was shockingly with nobody around! Tina, Chad and I decided to start at the opposite end of the lake then most usual sessions start. Almost everyone goes straight to Lake Crescent Lodge as it's the most iconic spot on the lake to go. But I wanted to do something a little more different. It's such a perfect spot with a view of Mt Storm King in the background. We found an adorable little bridge and river nearby that made it feel picturesque. The seriously epic view was steller that day. Tina wanted to get my opinion on outfits to match her husband's handsome blues. Being as he is in the Coast Guard they were in the area for only a few years. But they had grown to love living here and wanted to get photos to remember their time here. Originally from California, but they love Port Angeles. Seeing as she loves Nautical things we decided to go with her adorable striped dress to start with. They are the epitome of adorable. And my gosh she is so damn good at doing her makeup! She was utterly flawless! I can't wait to see where else this day takes us..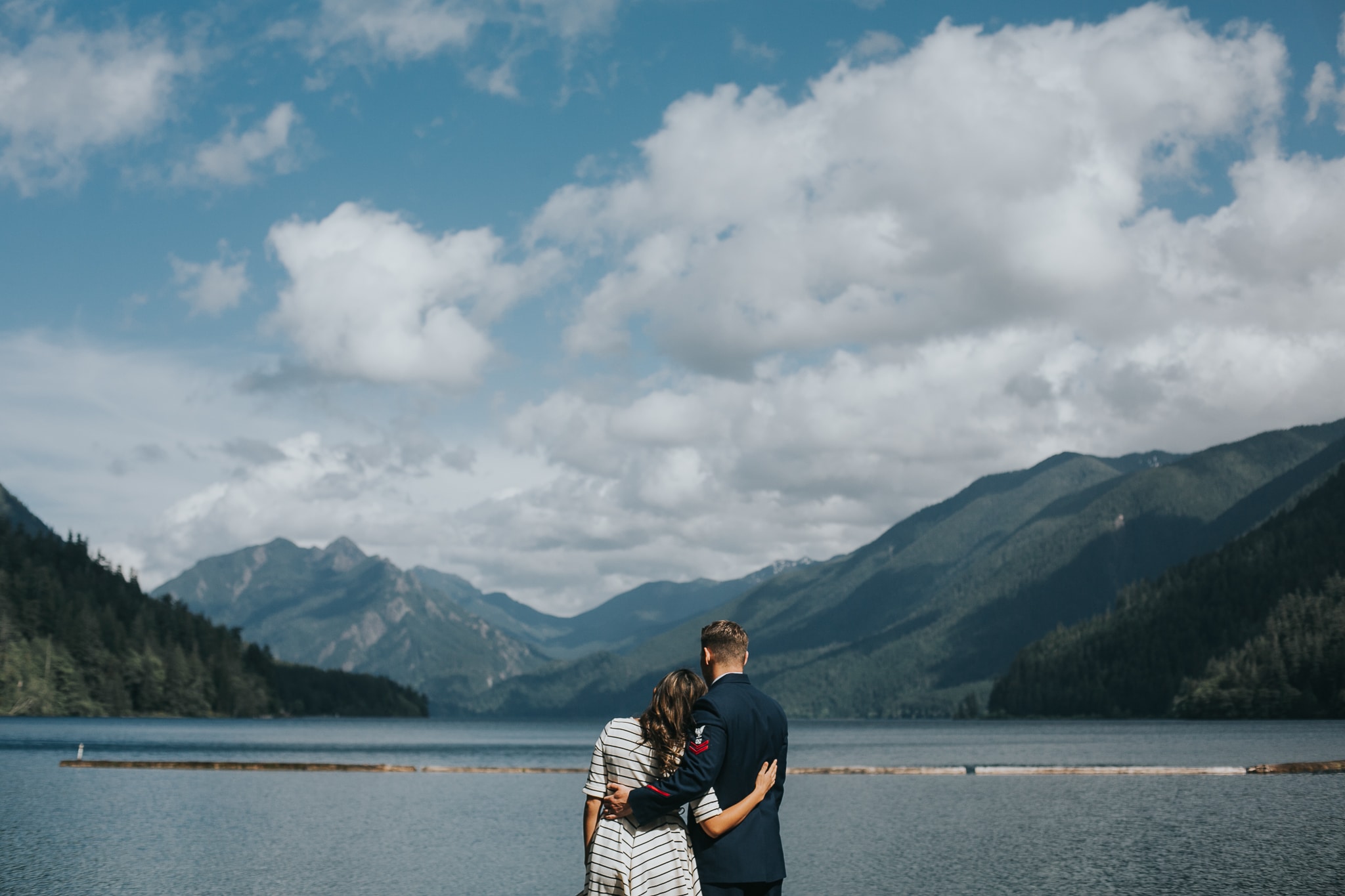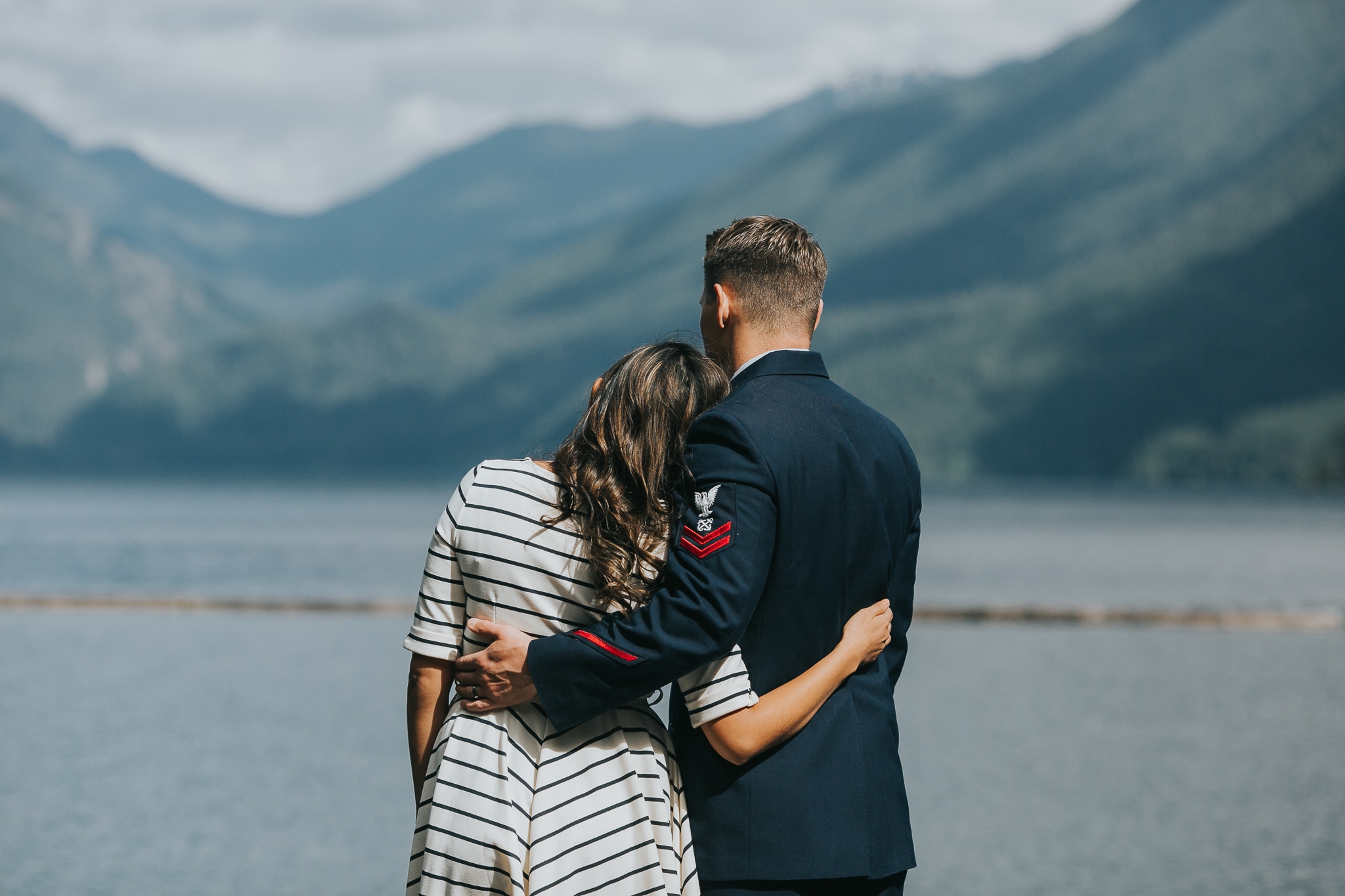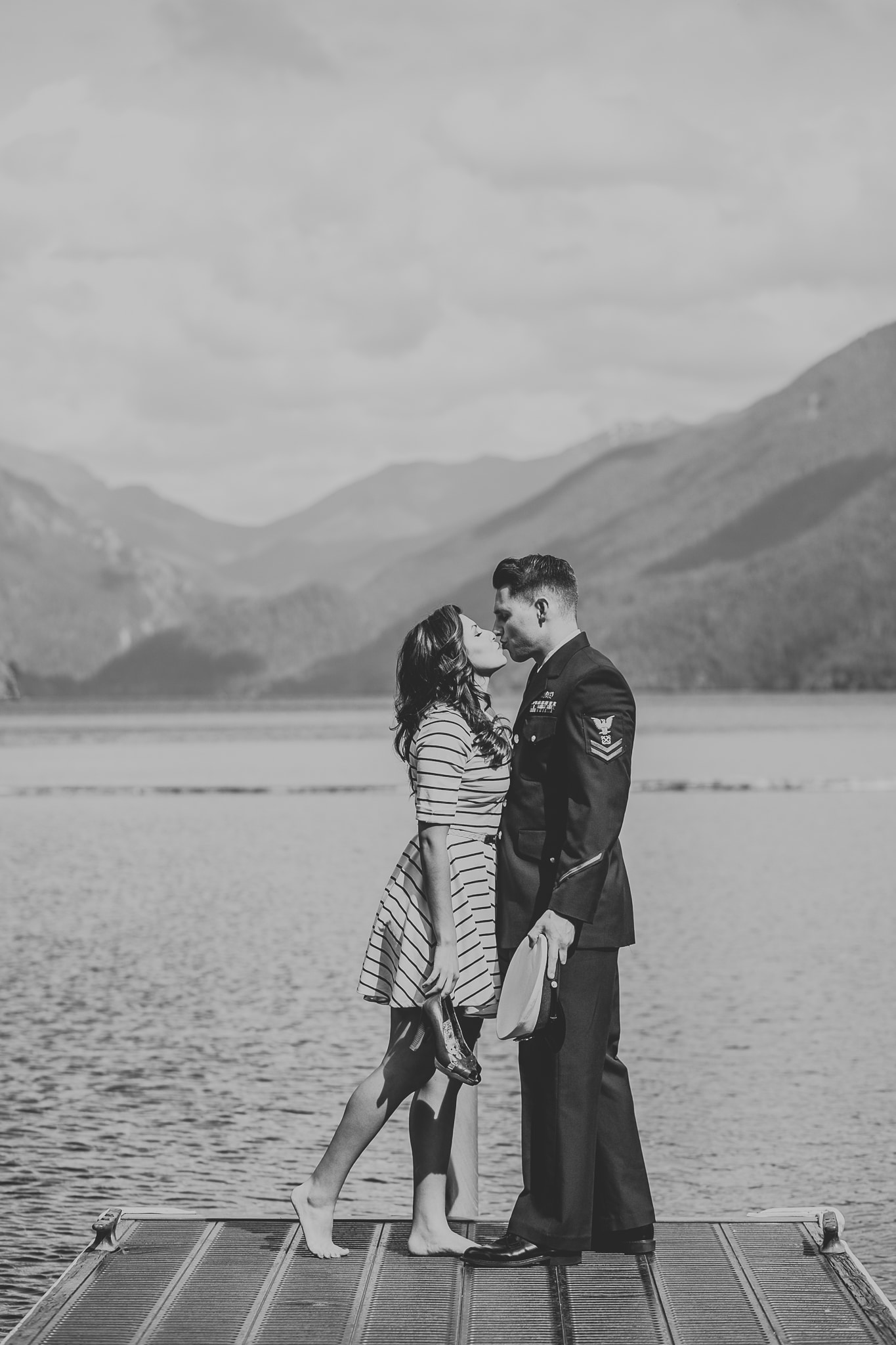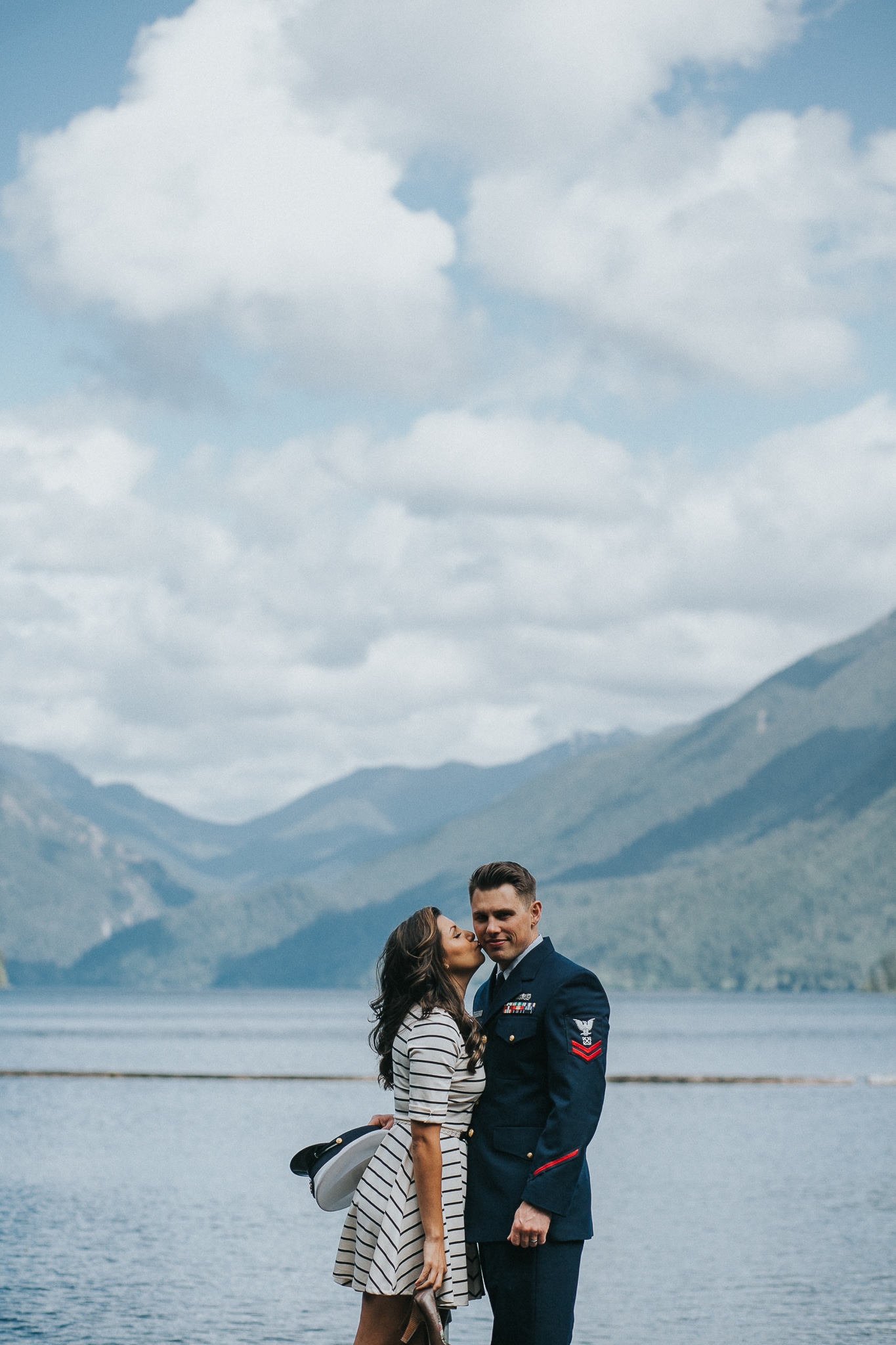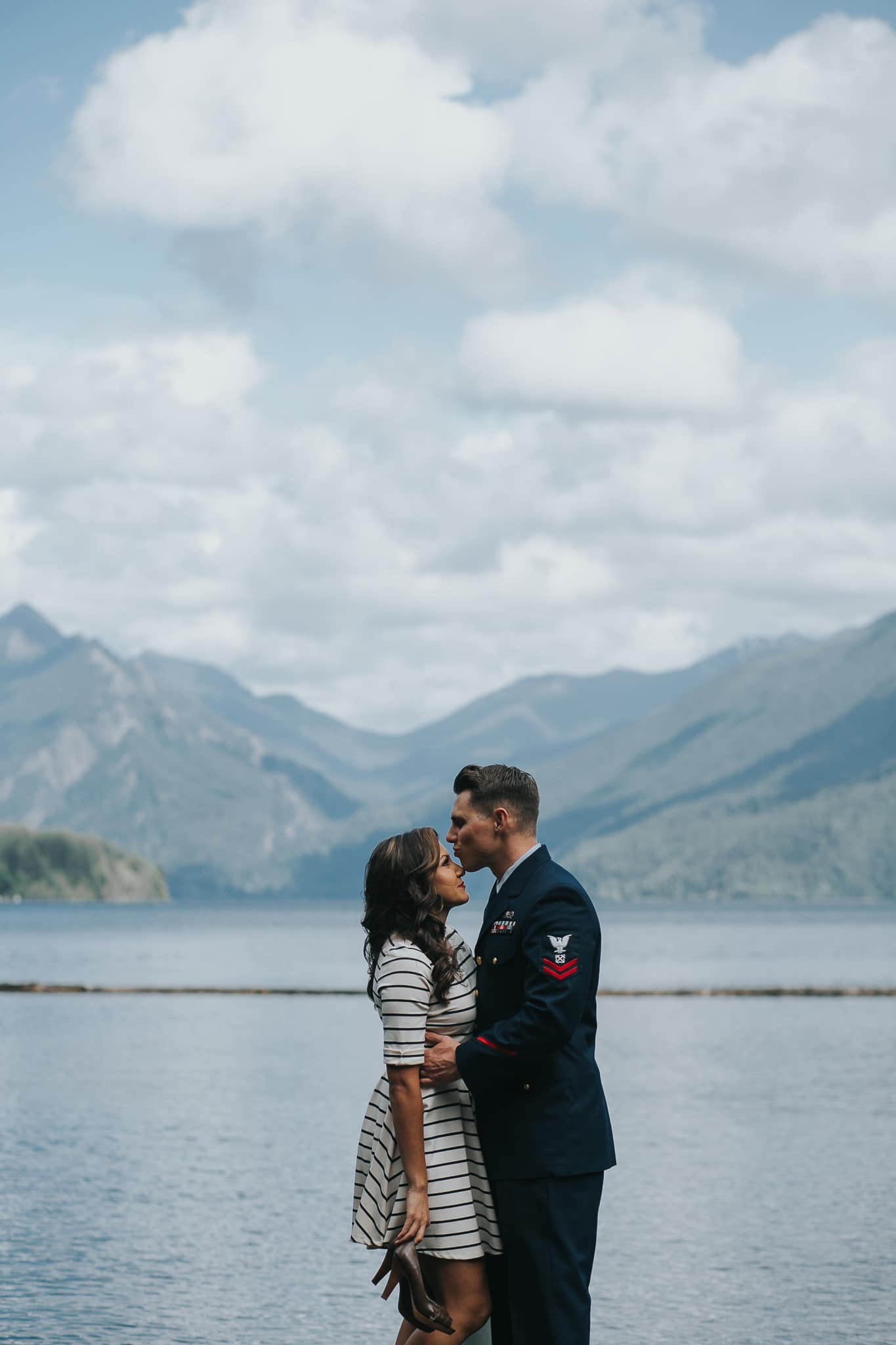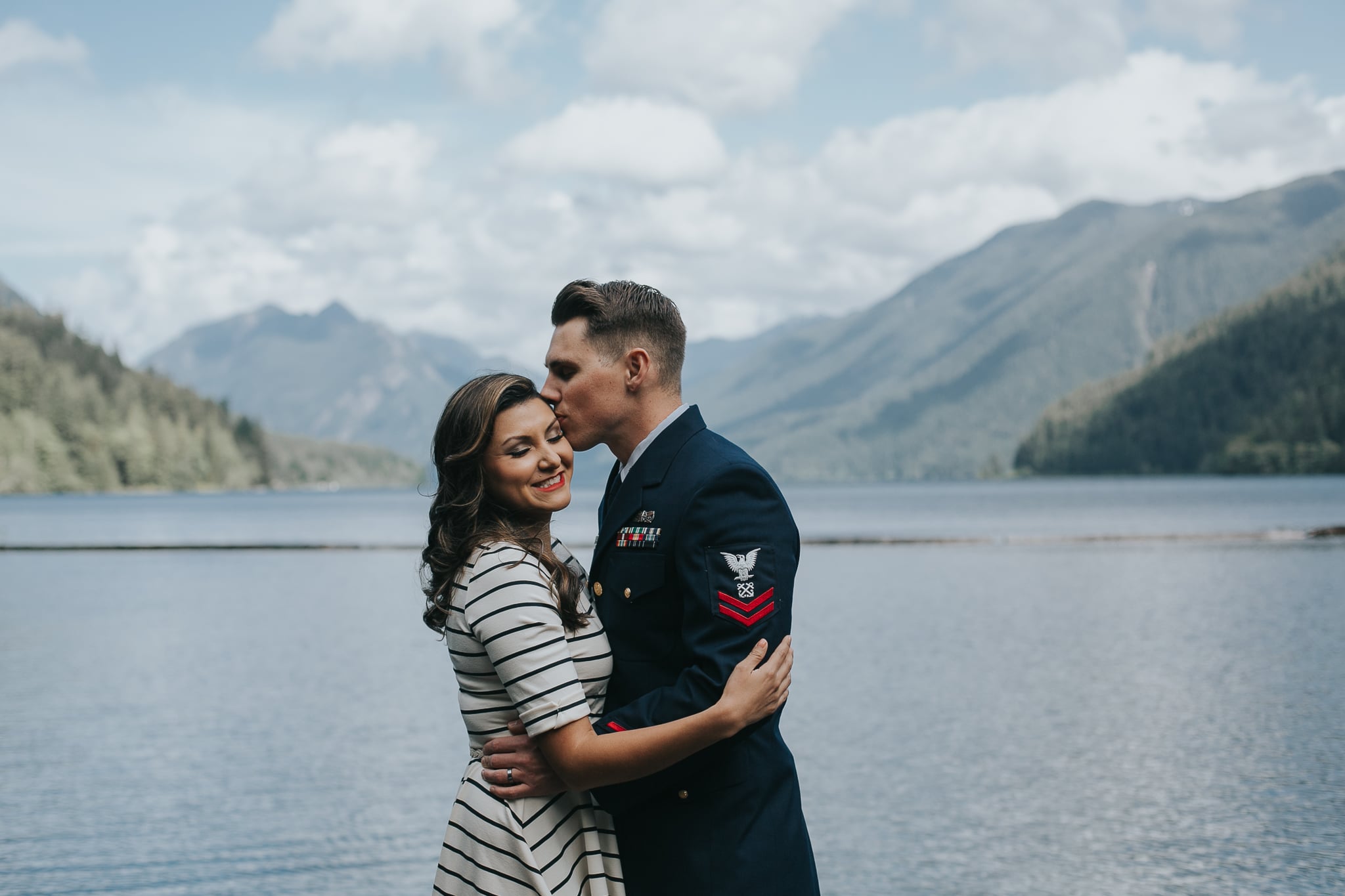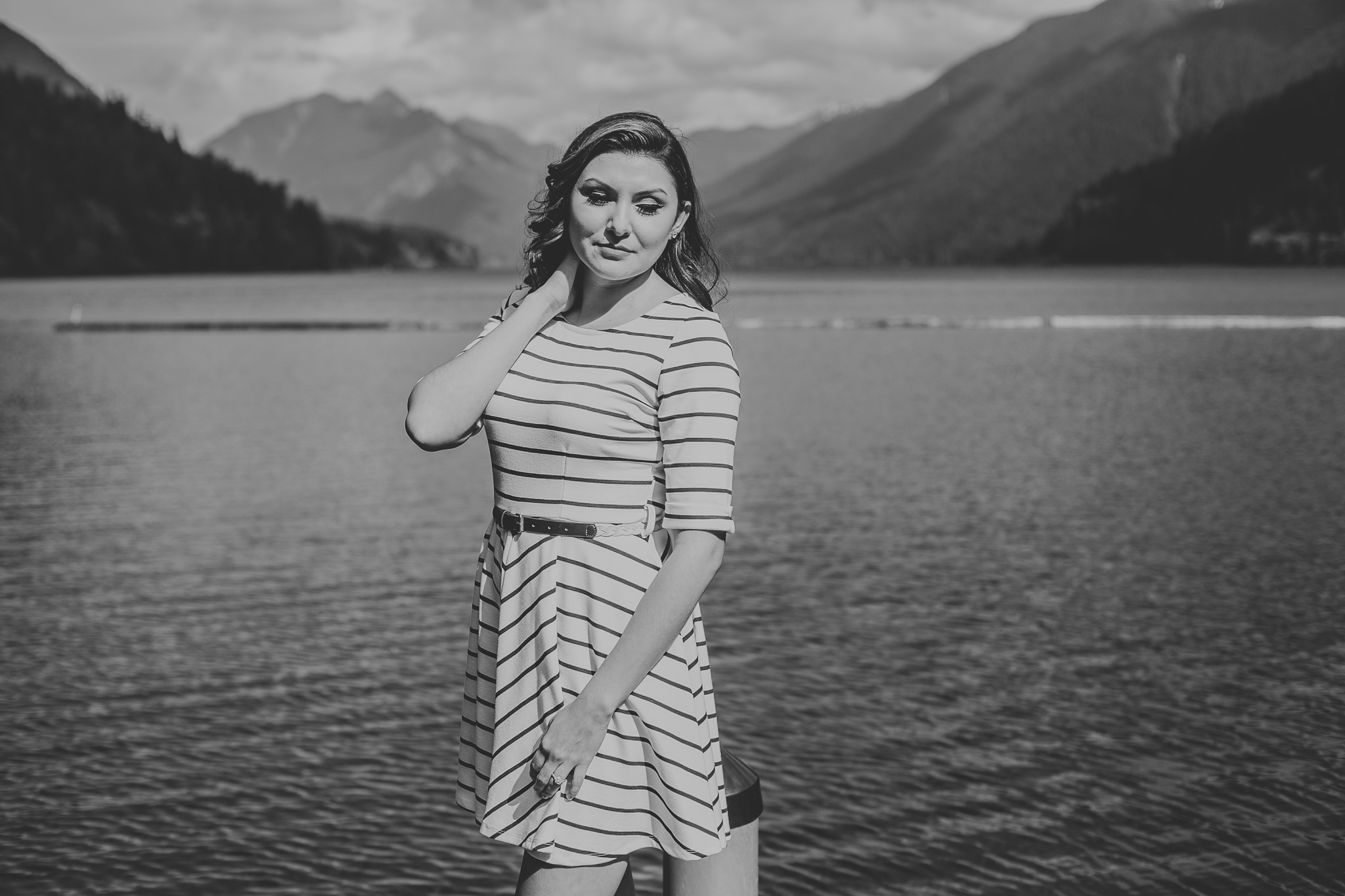 I am crazy in love with this adorable little bridge. It was the perfect spot for these two to get cozy with each other. Something about it just felt like it was straight out of the movie The Notebook or something. Like, cuteness out the wazoo.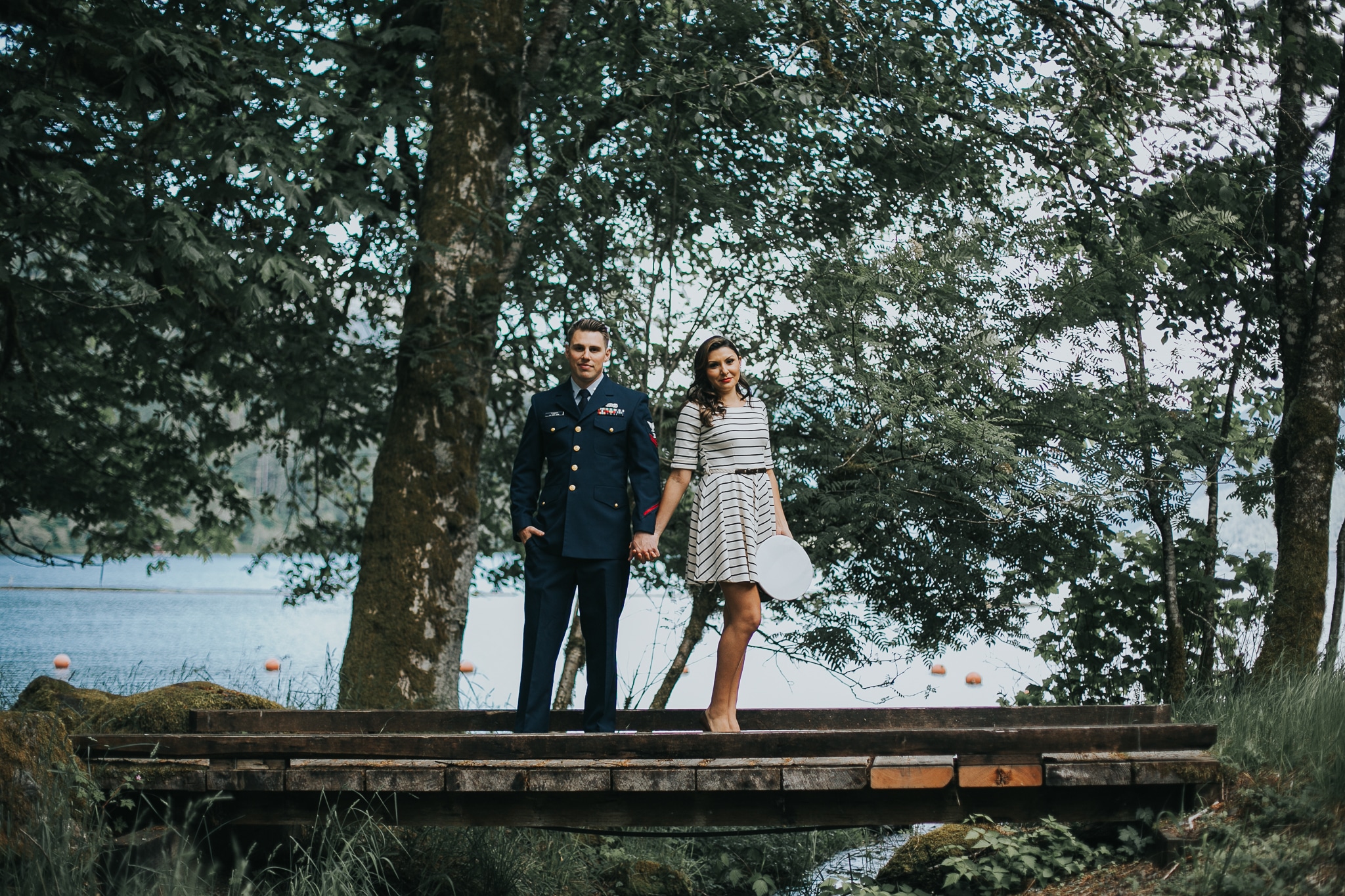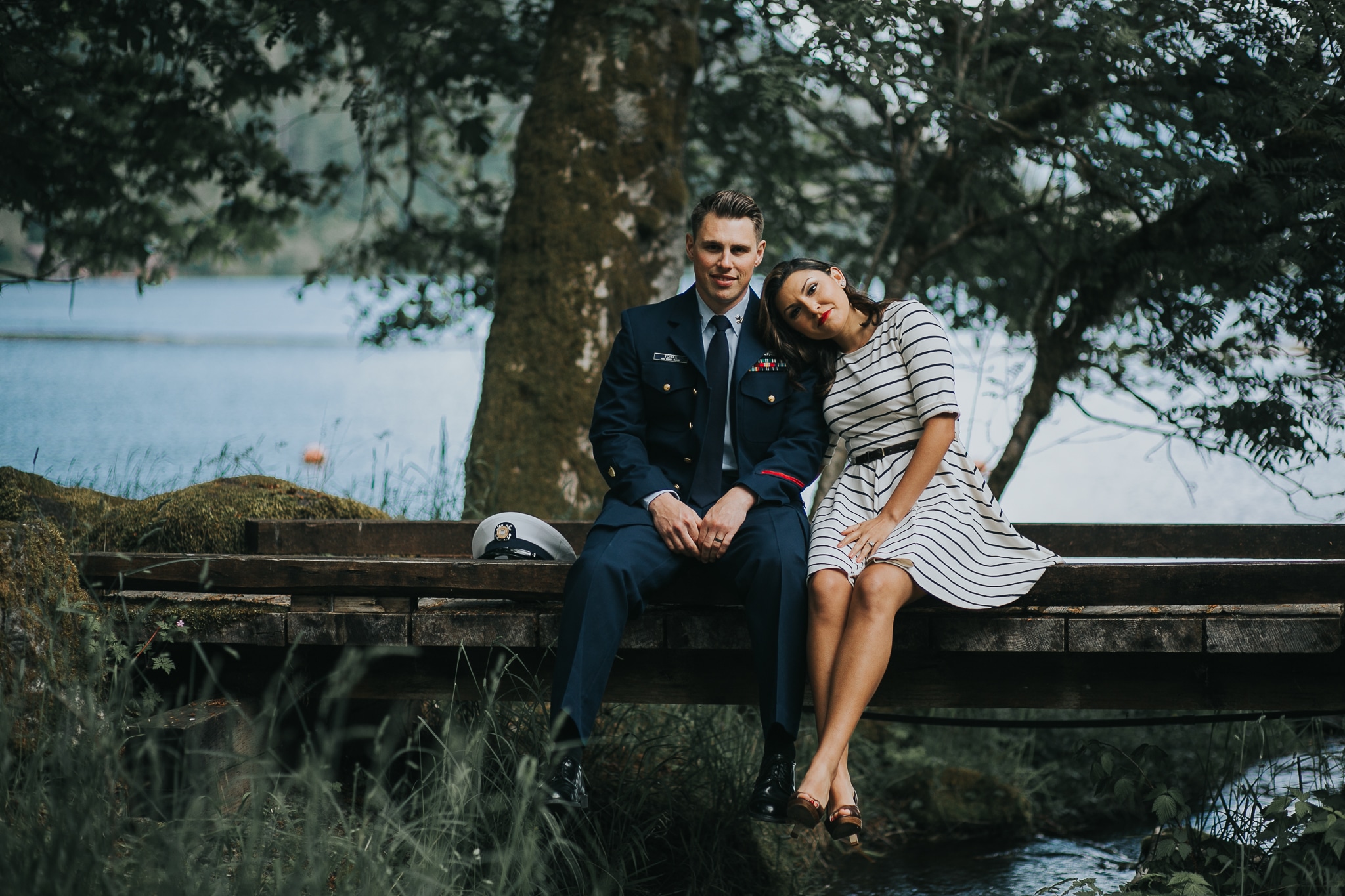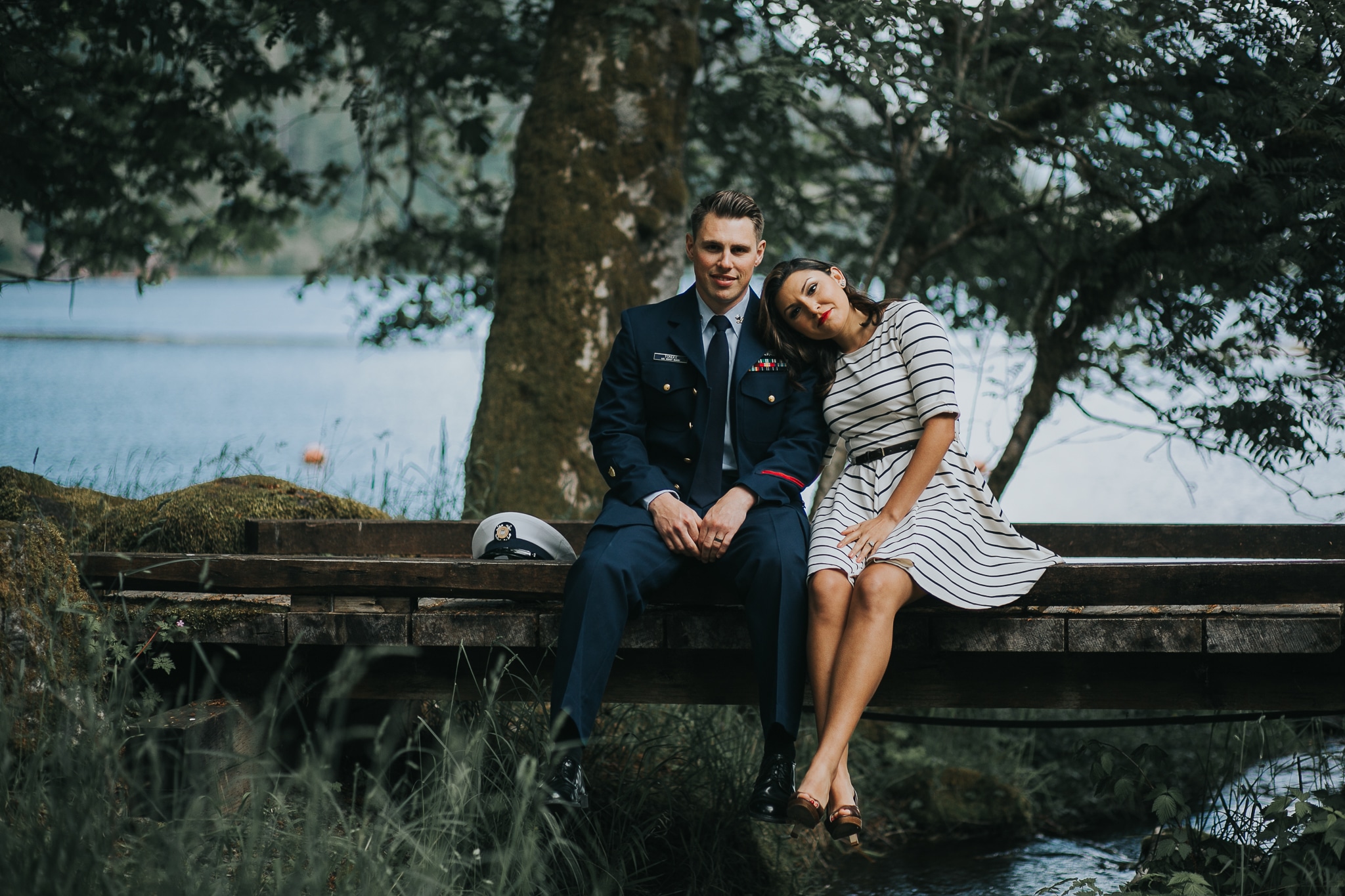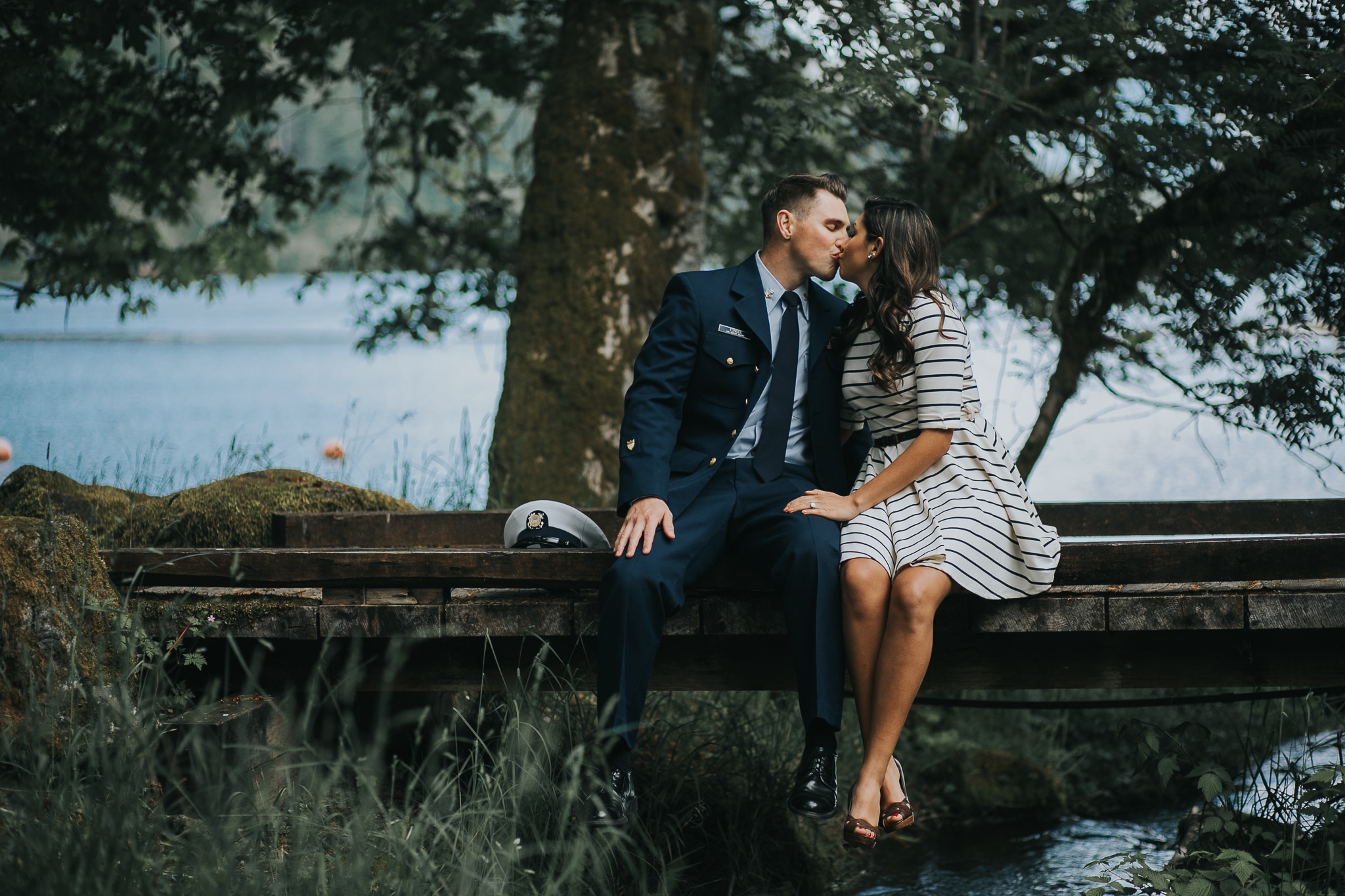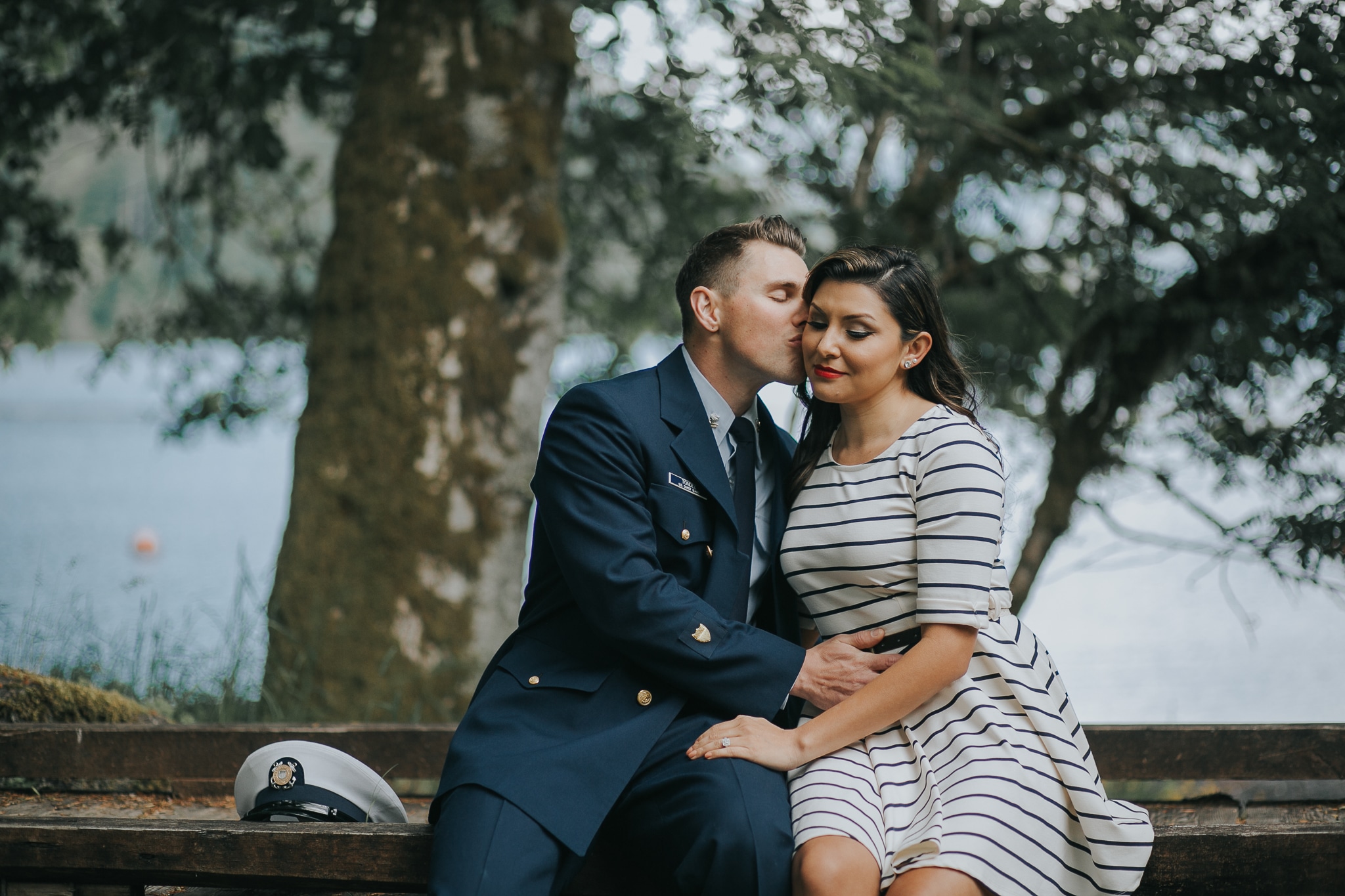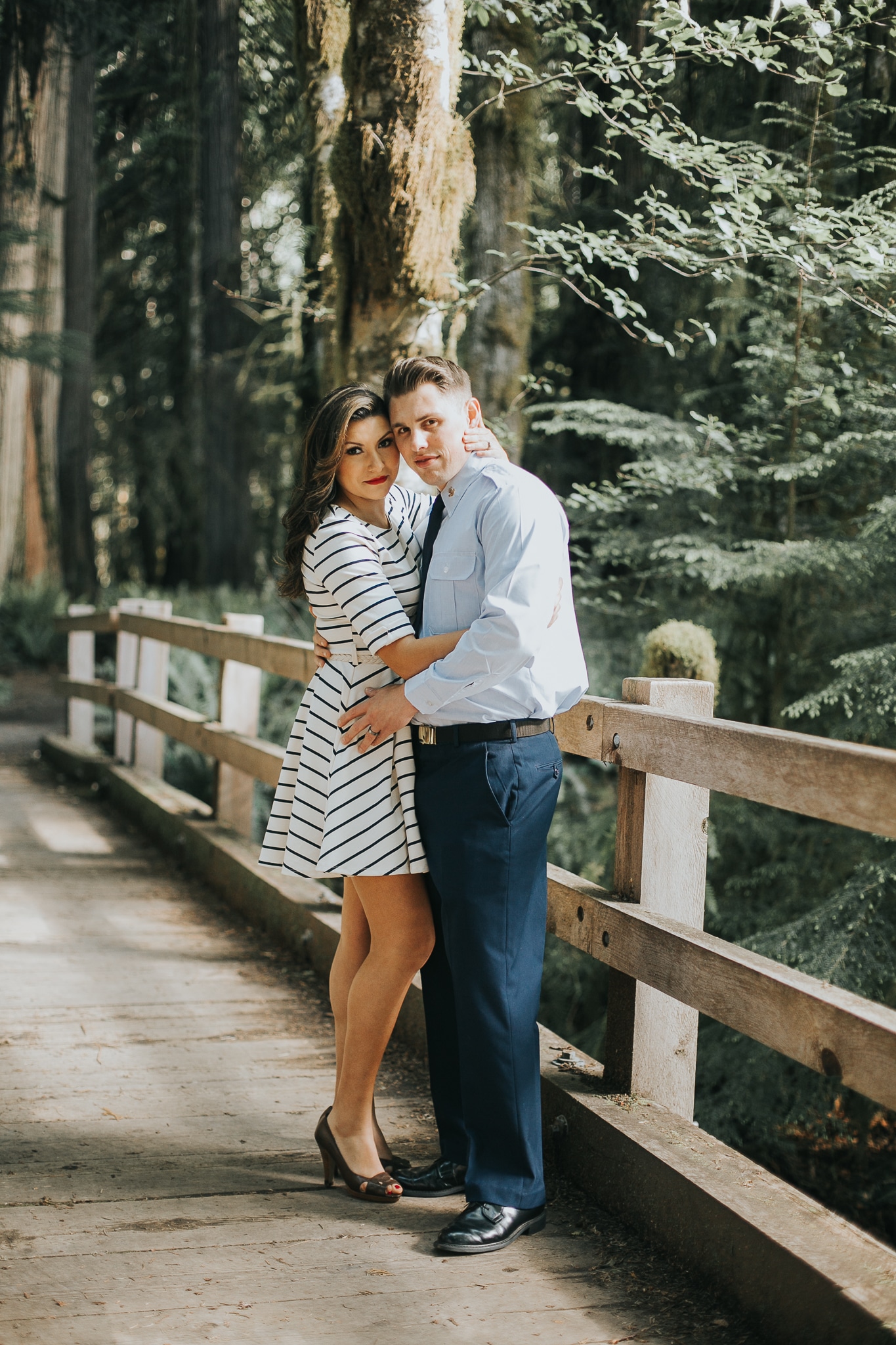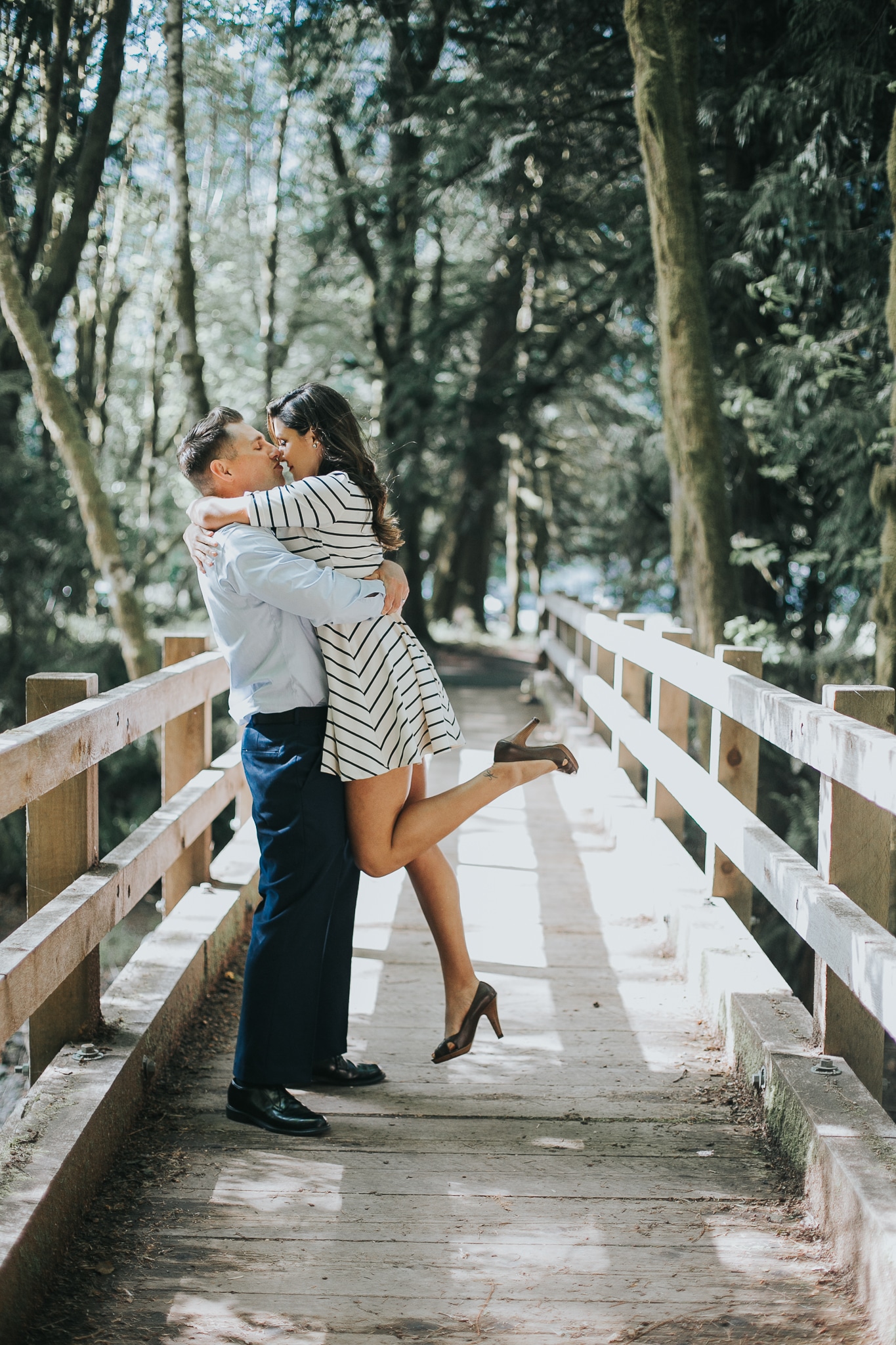 And then it was time to kick back and get casual. And because it is so beautiful and so iconic, we did end out going to Lake Crescent lodge for the remainder of the session. You just can't beat the mossy trees and the iconic dock that everyone on Instagram has photographed.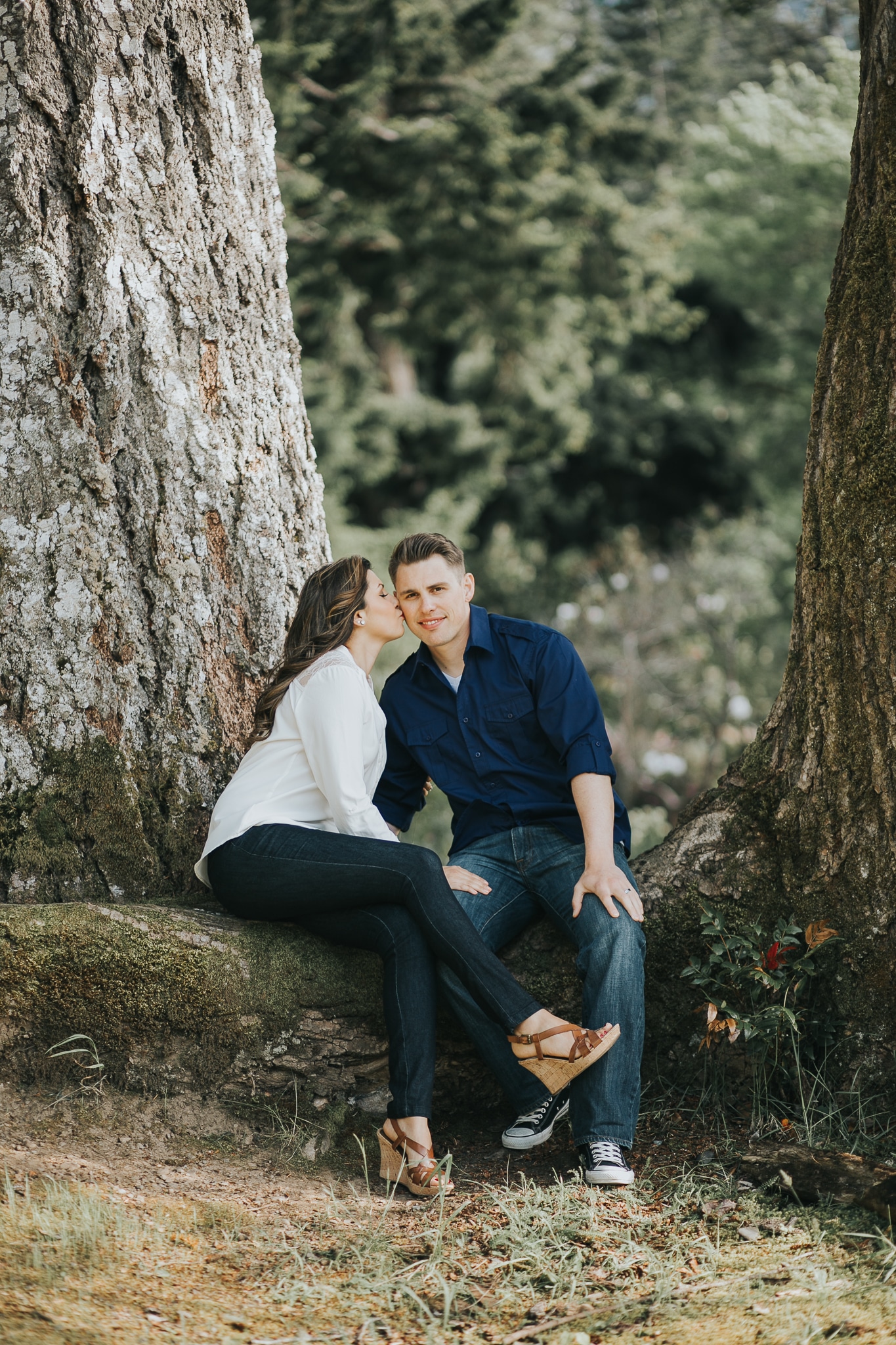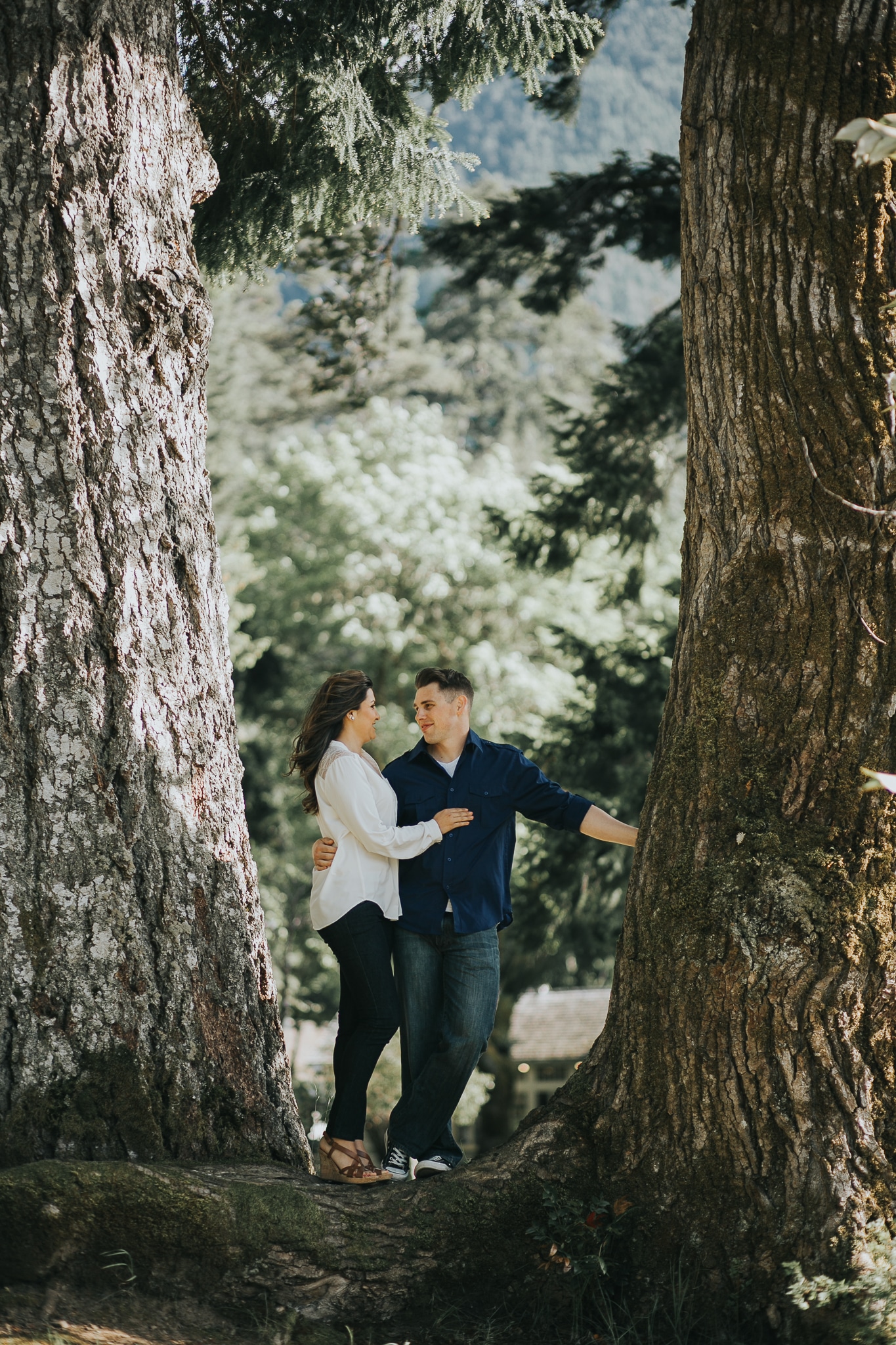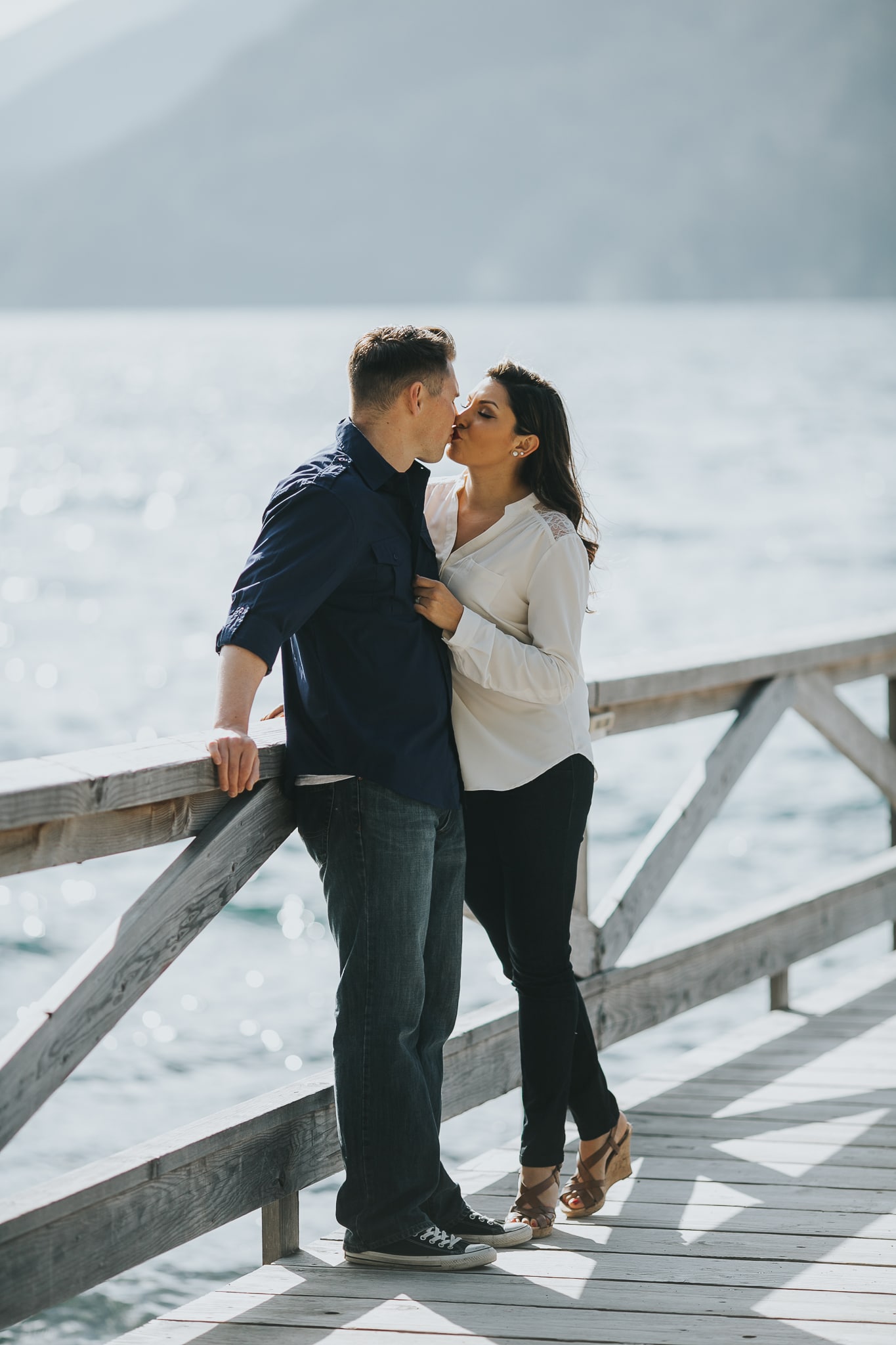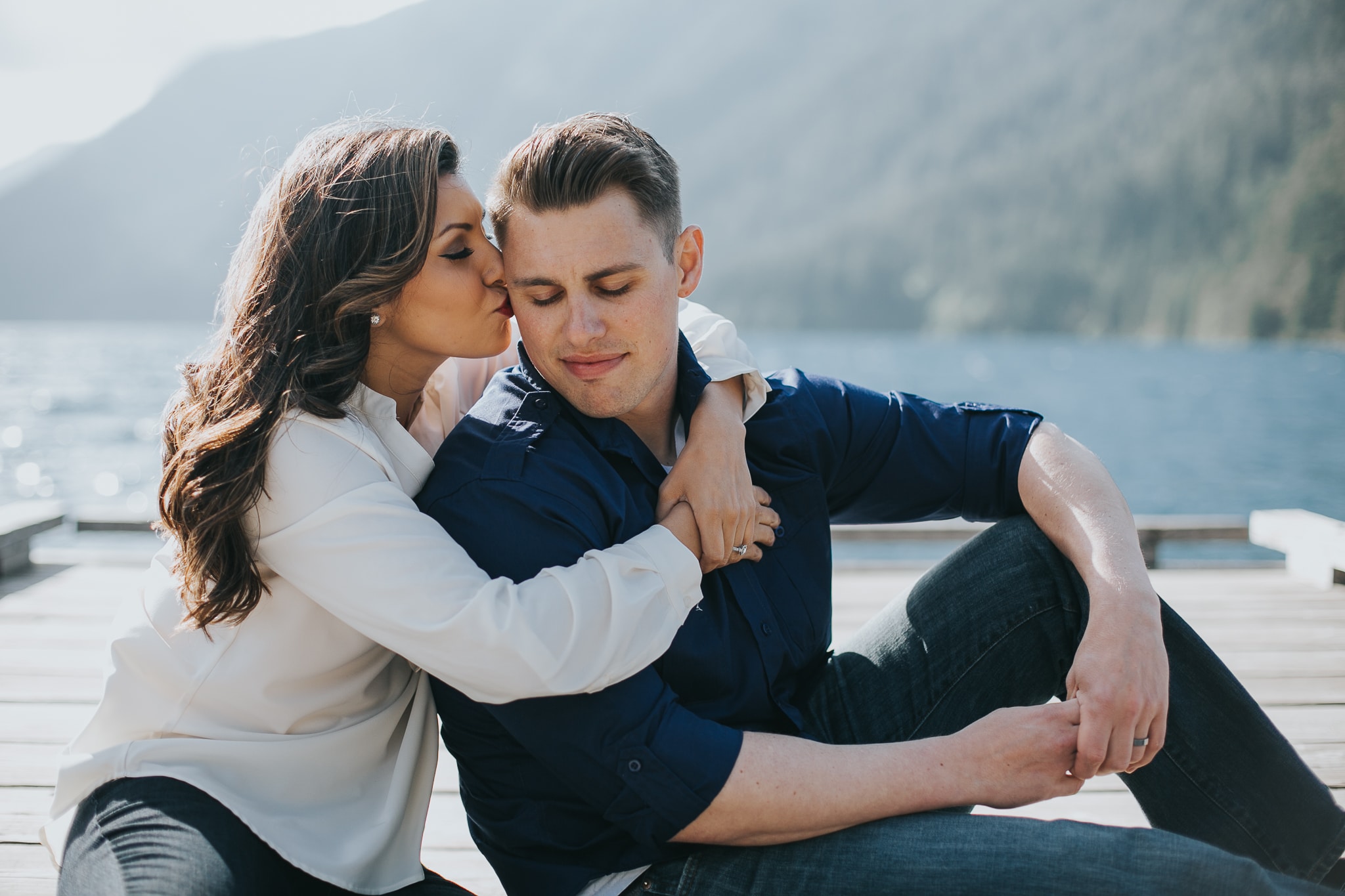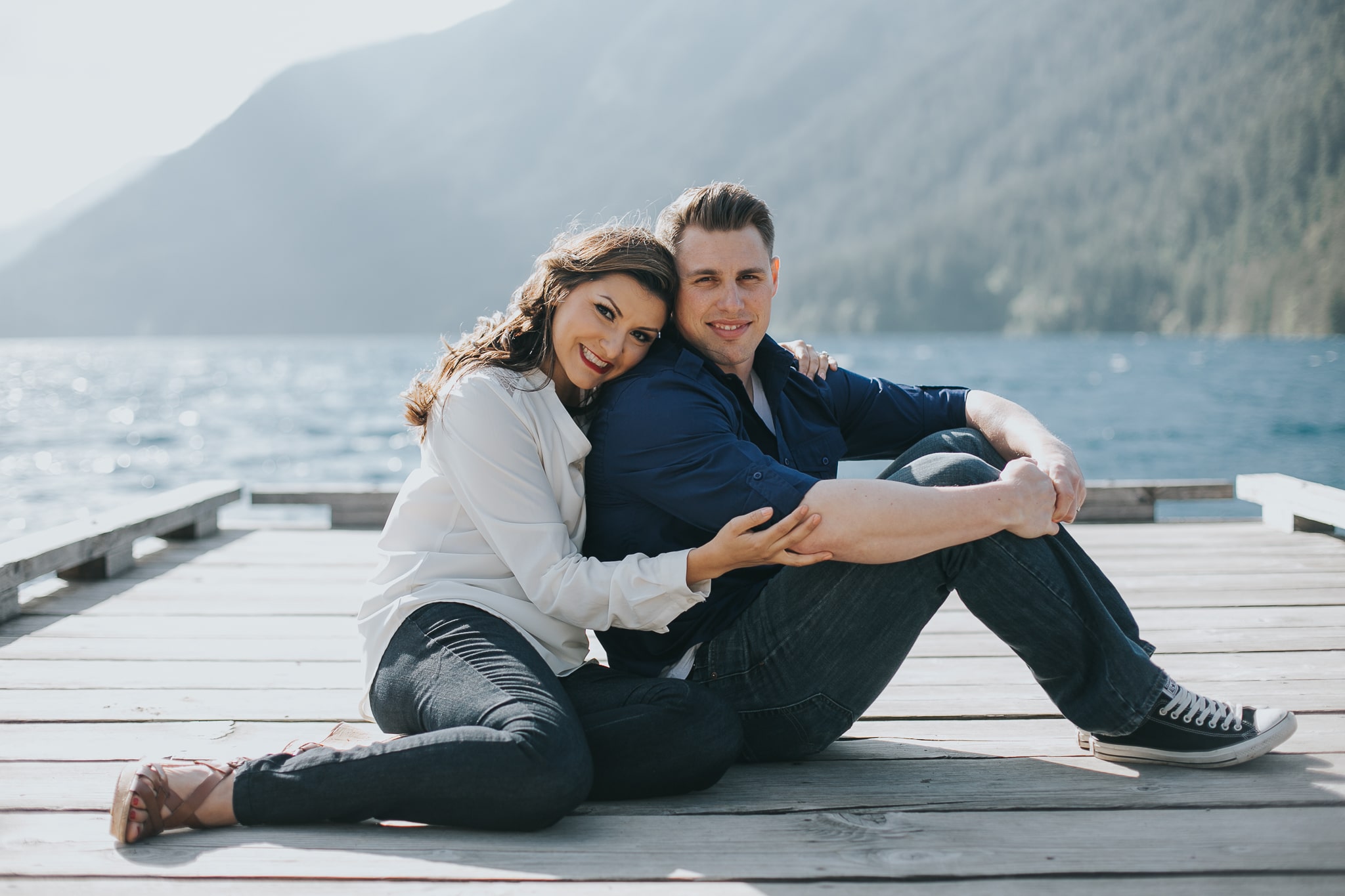 Nothing sexier then a bold red lip on a confident woman. The older I get the more I love that little bit of sassiness. Tina pulls it off very, very well. I love that she was willing to get down and dirty on the dock for a few shots. She was all about getting the perfectly cute photos and the heck with the dirt that would get on her. That is my kind of client. To get things even more playful we decided to just go right ahead and kick off her shoes all together and kick up the fun!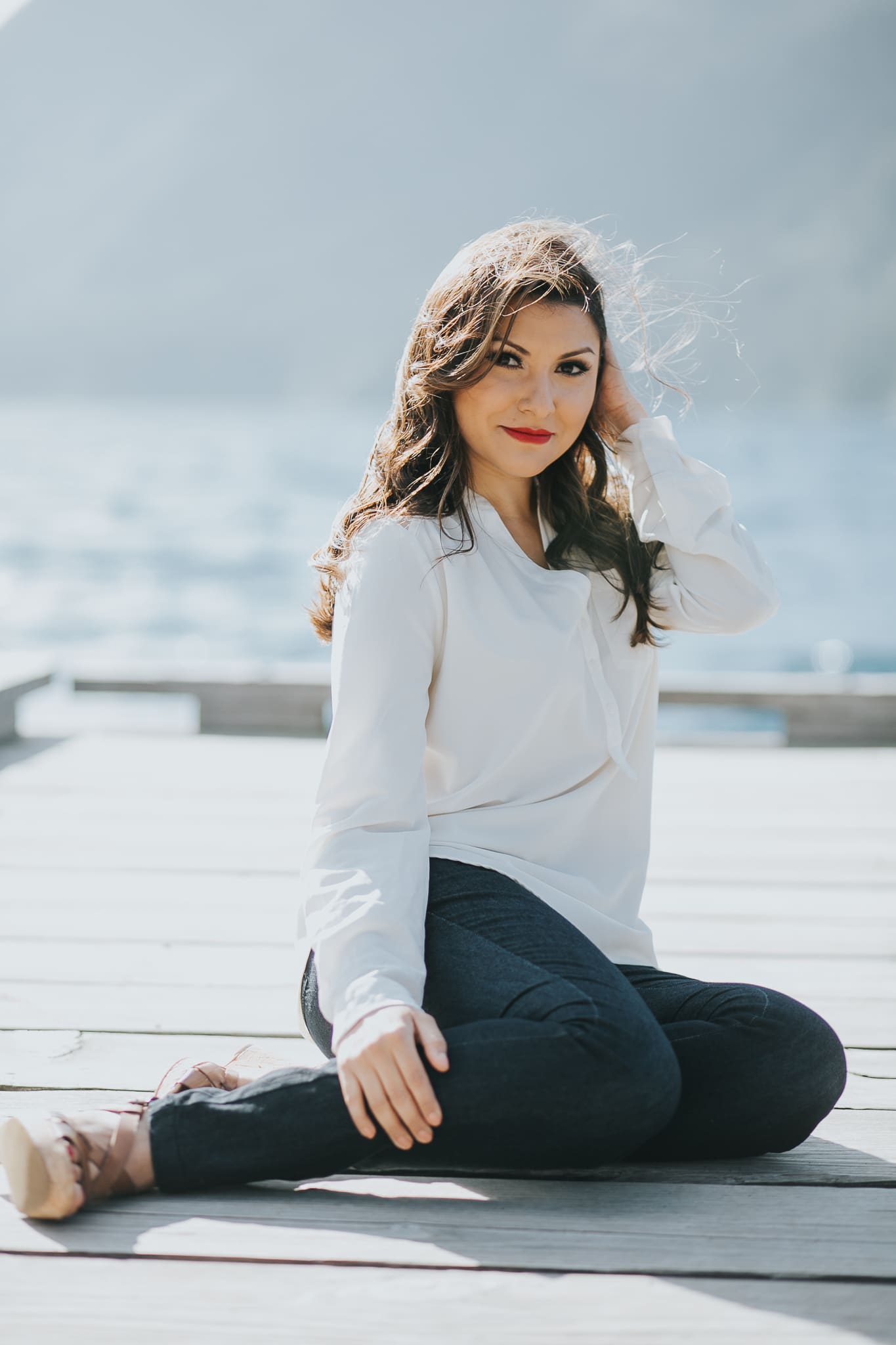 Ok Ladies, tell me that you wouldn't want you man to pick you up like this? Damn that's sexy and straight out of a romanic movie.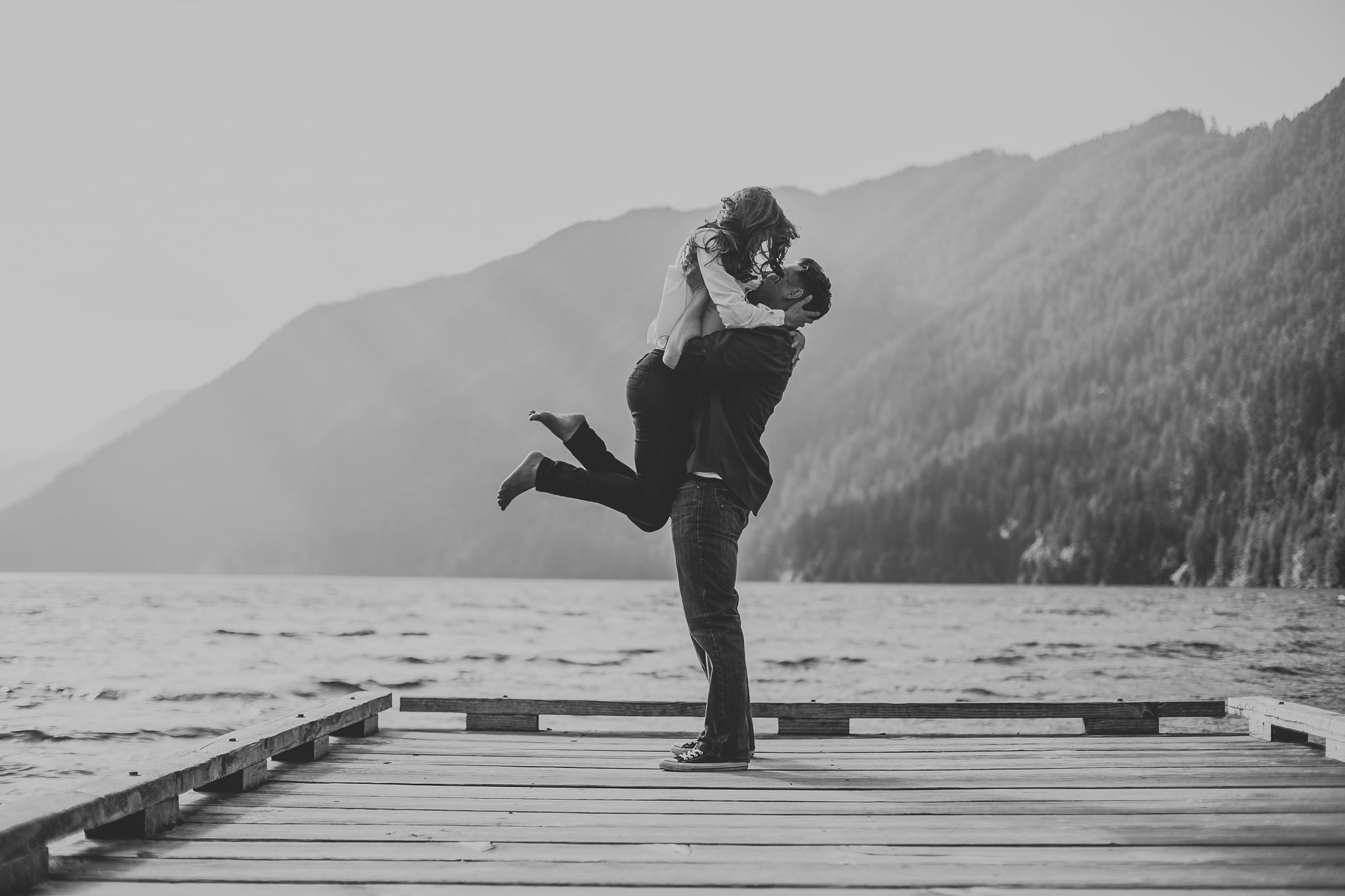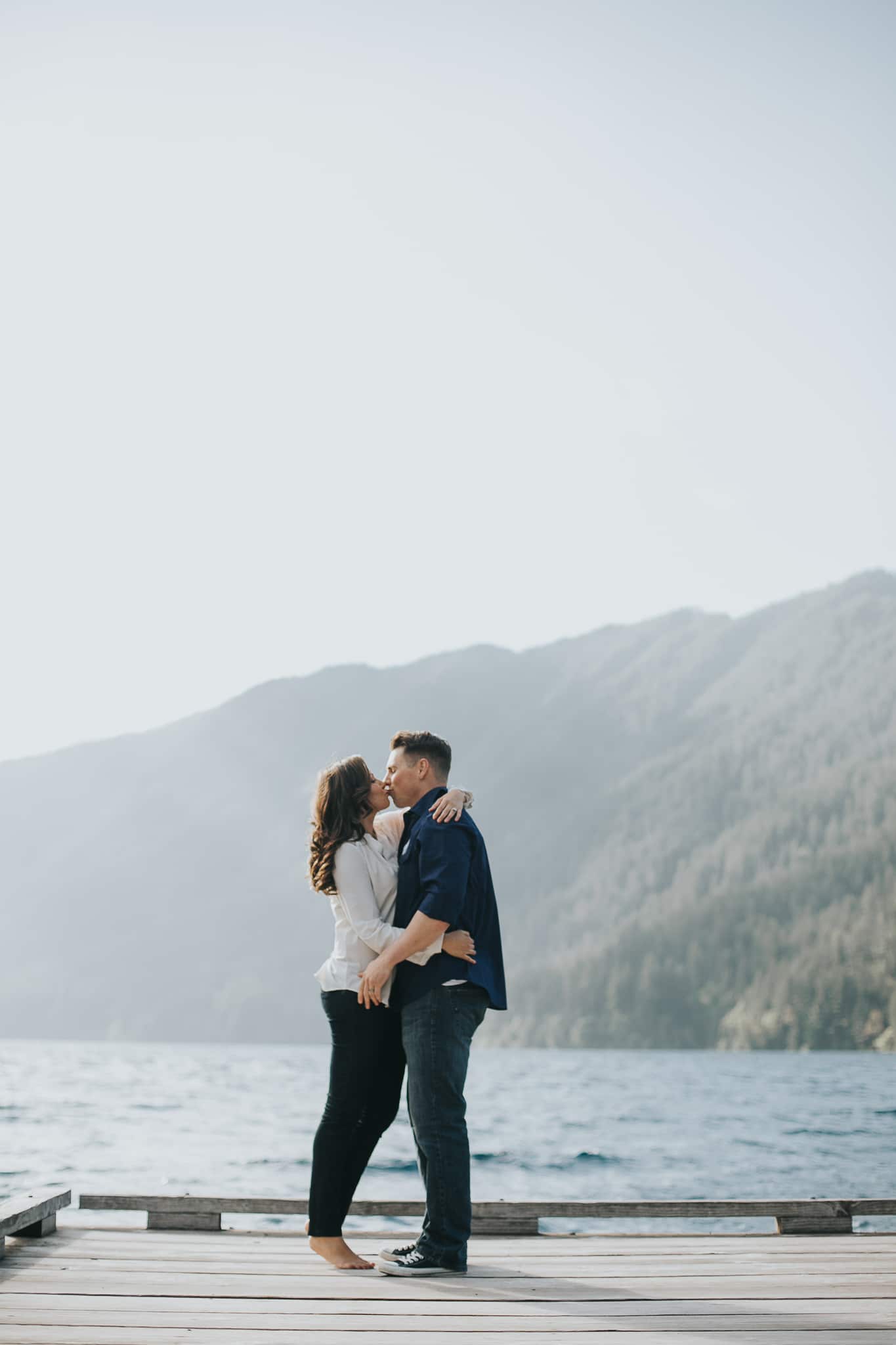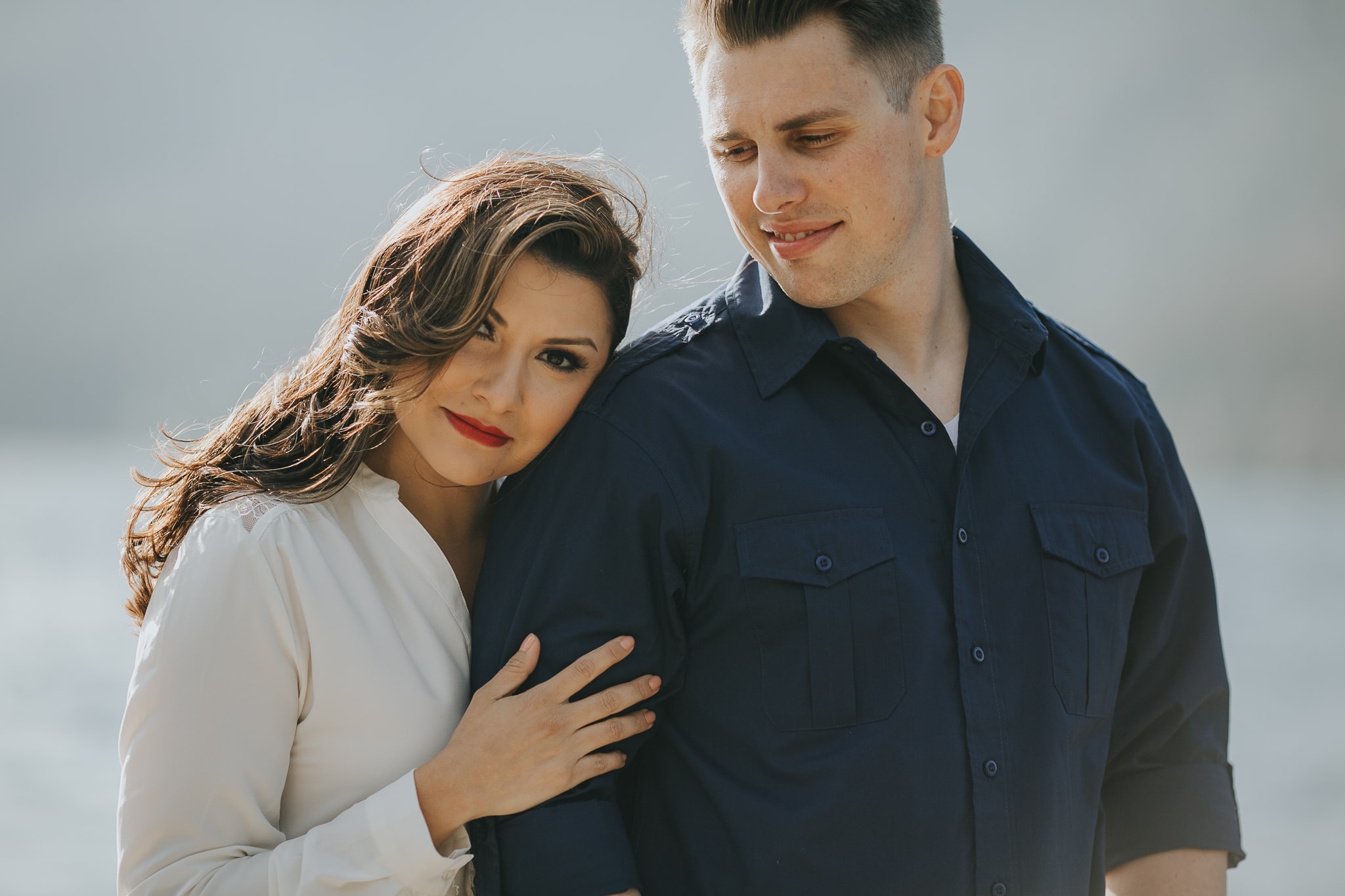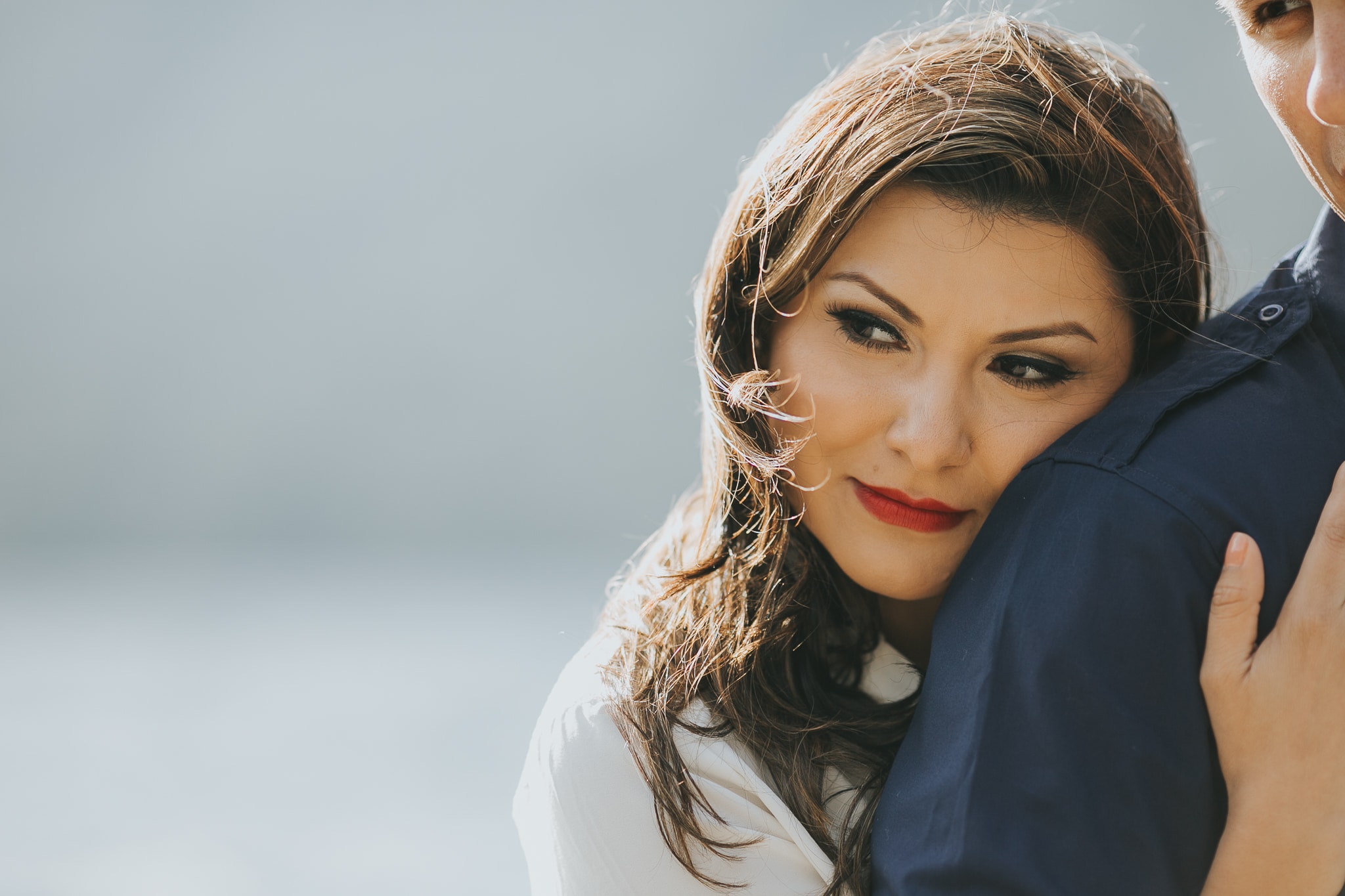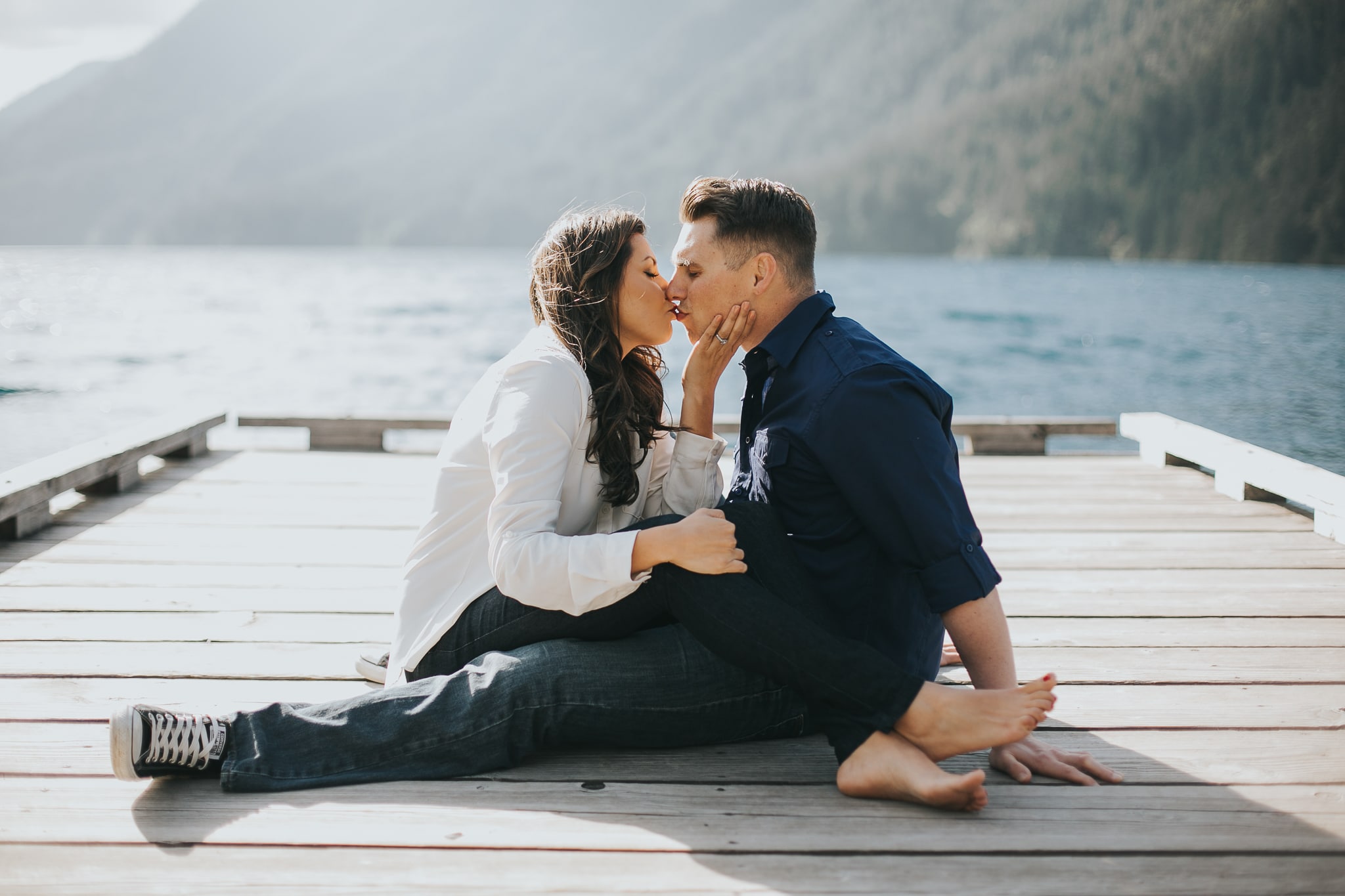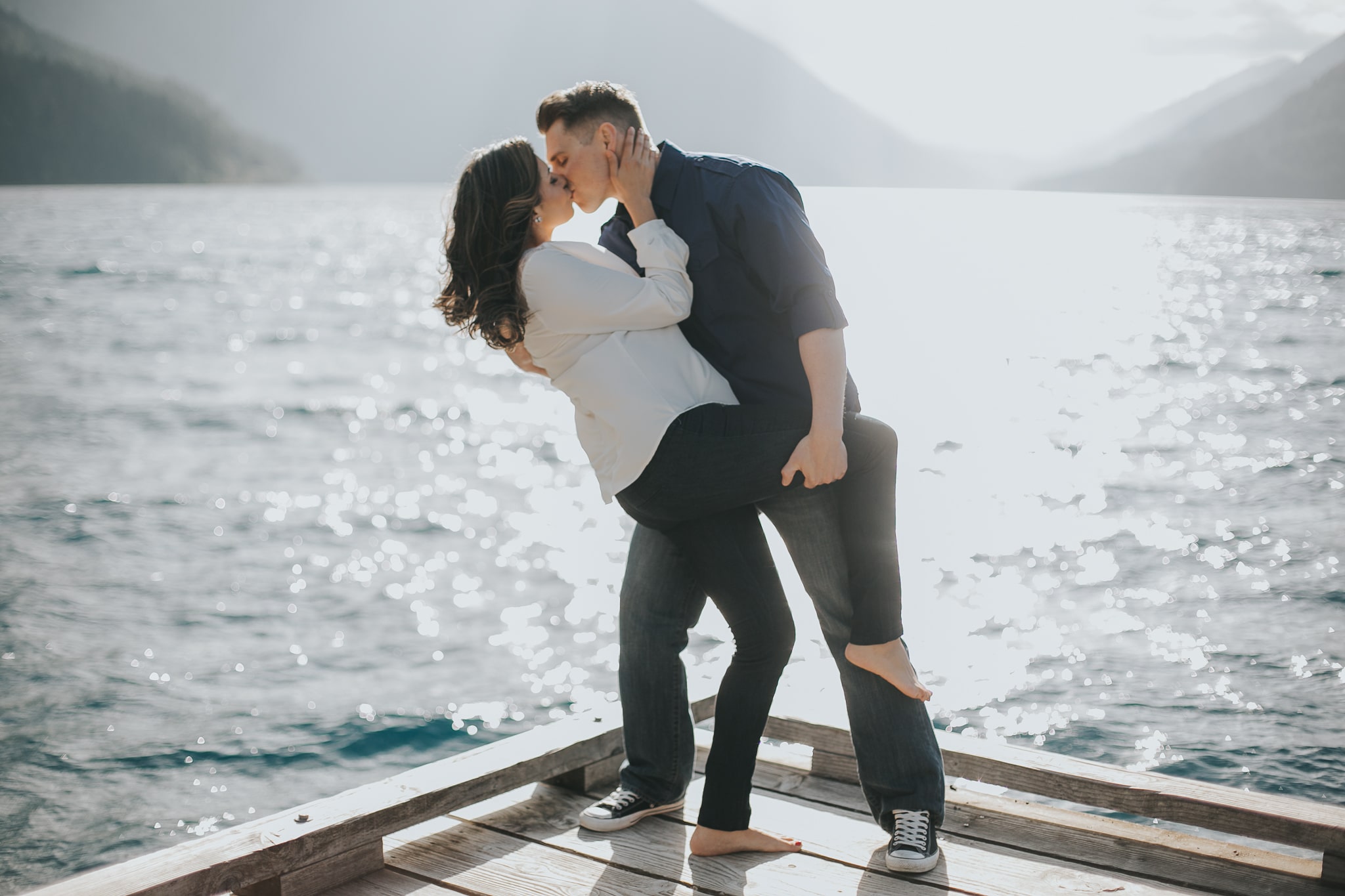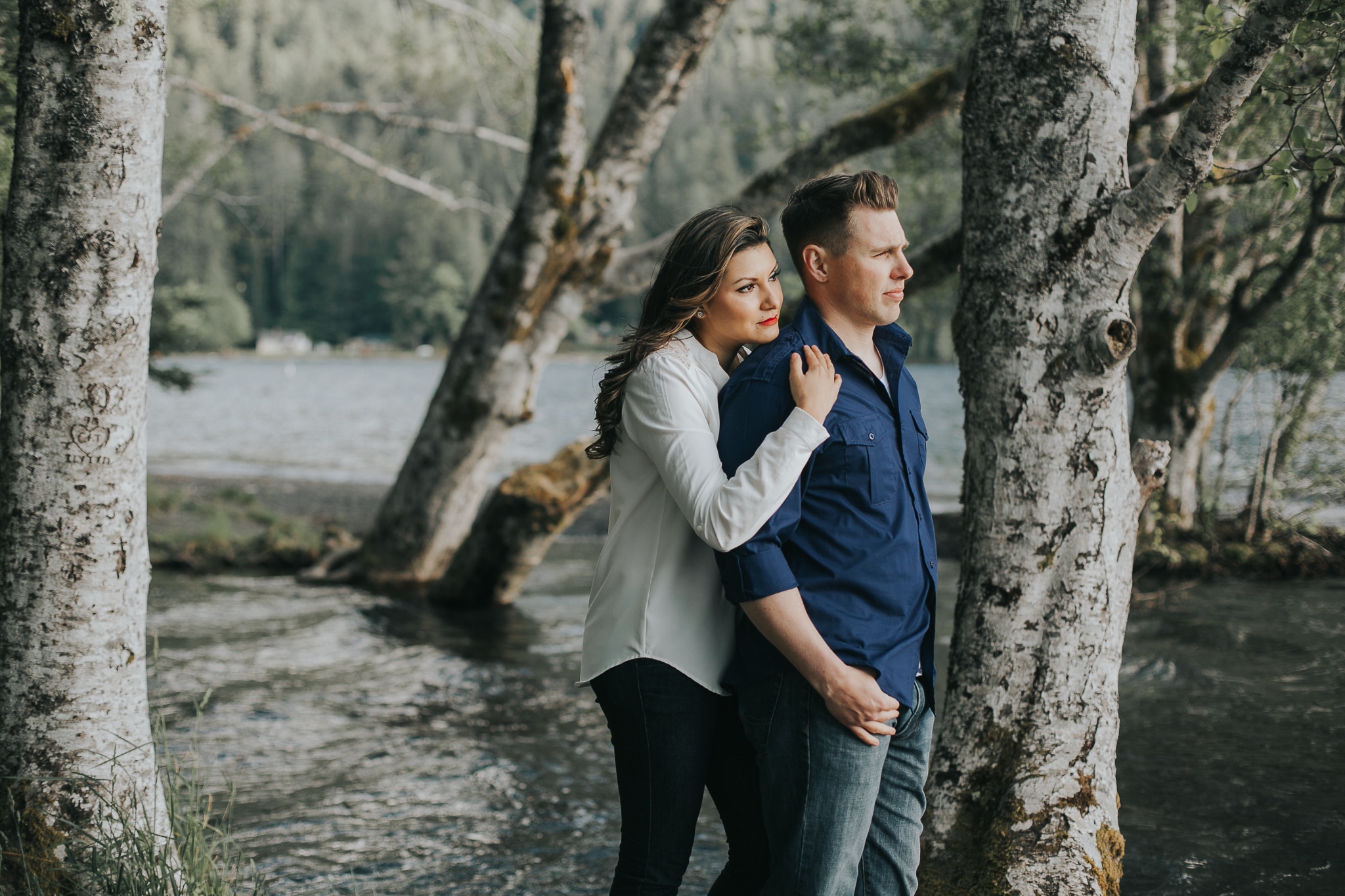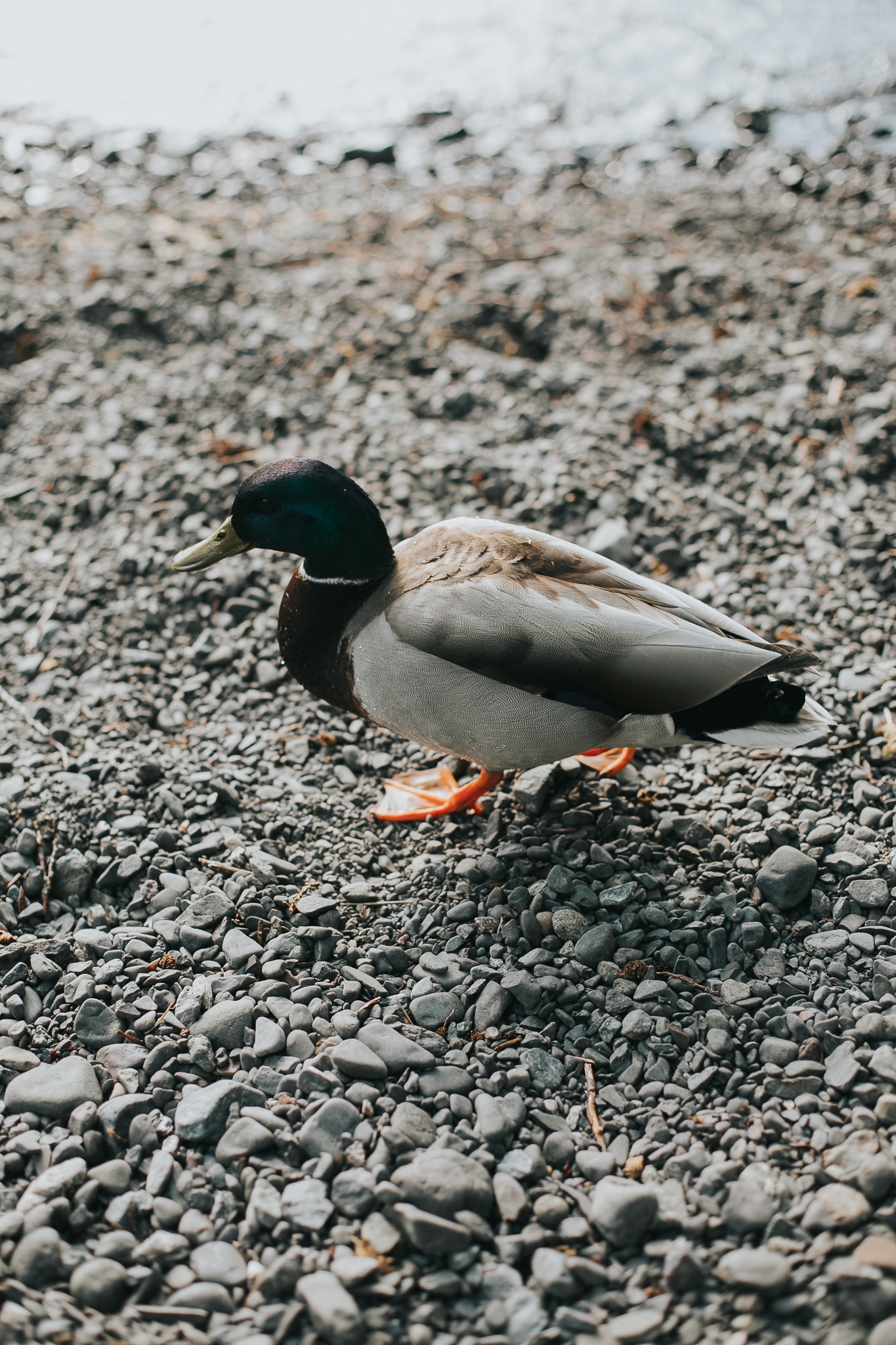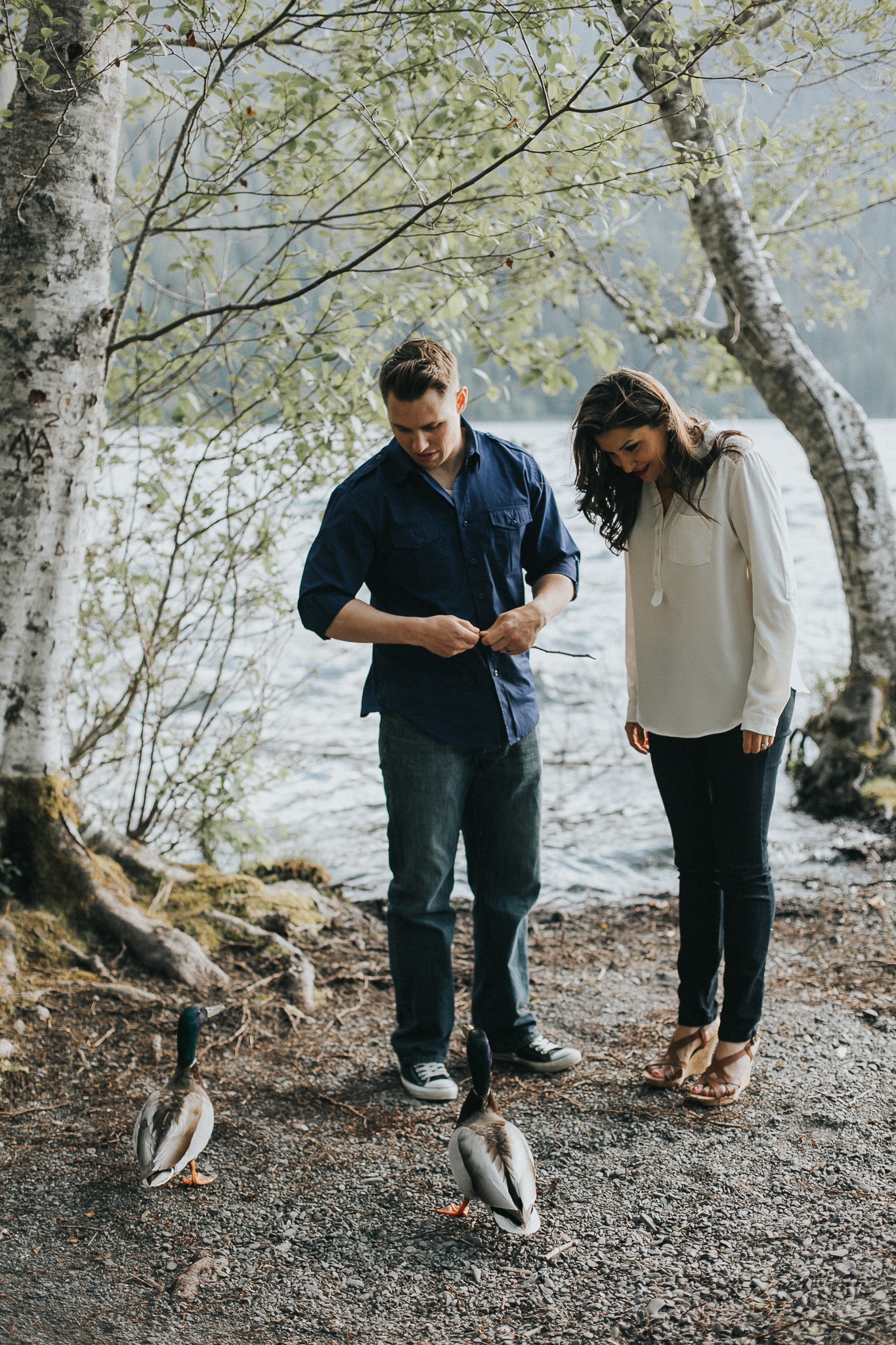 Kind of a funny story. So there are these ducks at the lake that have been there for God knows how long. Not pictured is a brown female duck that is always attached at the hip. EVERY SINGLE TIME I come to the lake it's the same couple of ducks that follow me around when I am in this area. It's hilarious and adorable at the same time. I had no idea that ducks mated for life, just like humans. It's so freaking adorable, and Tina & Chad enjoyed them following along.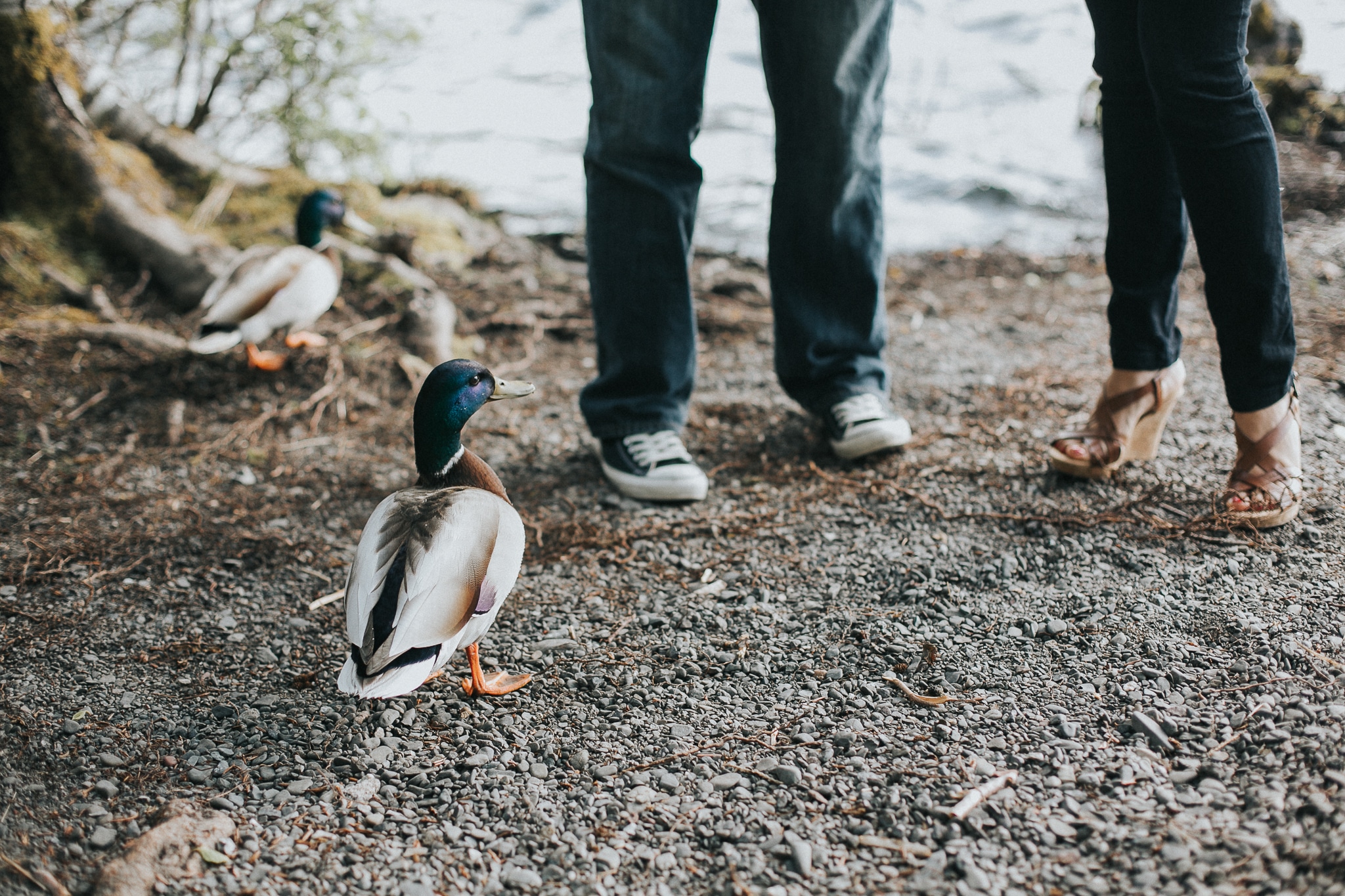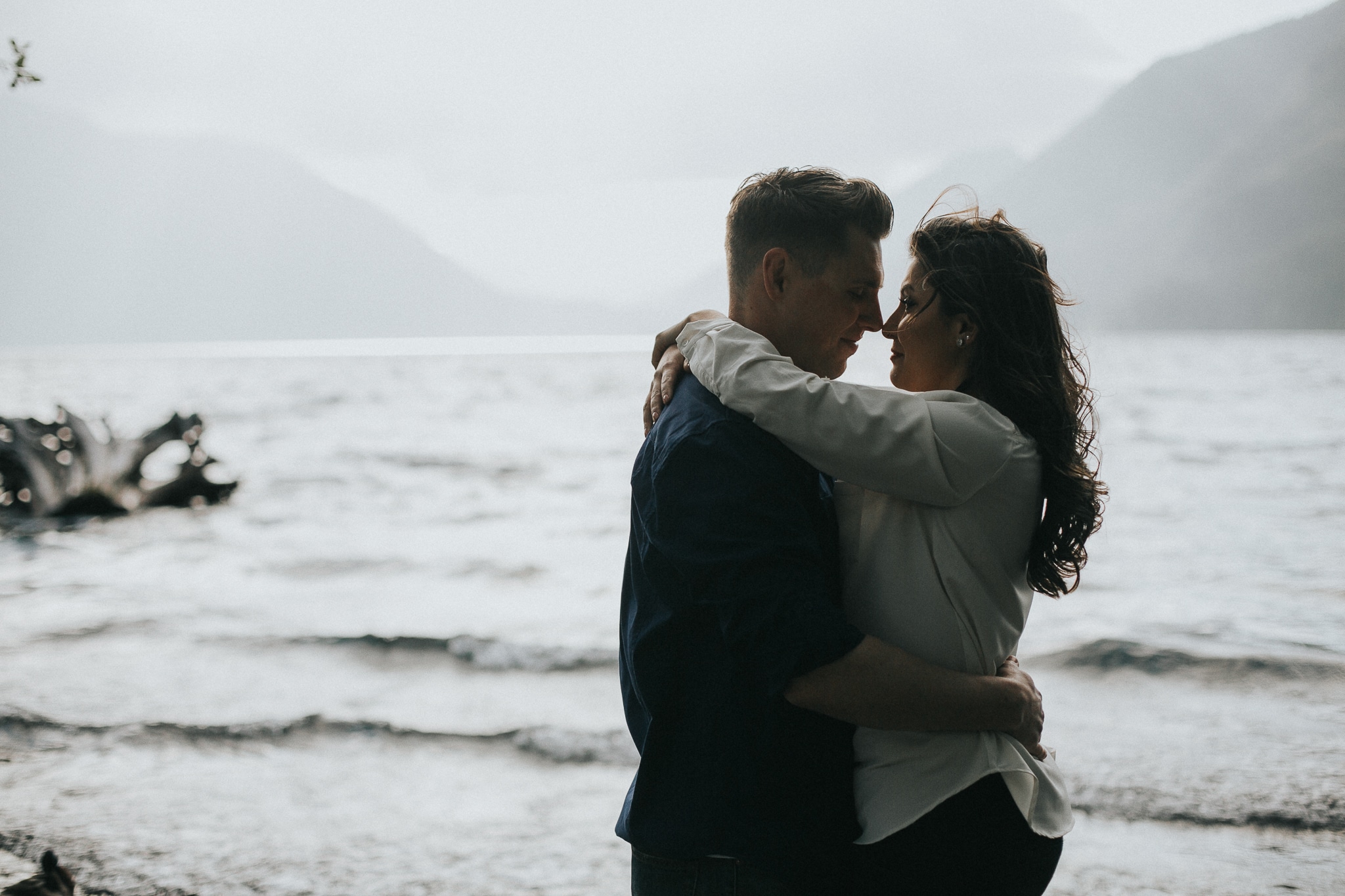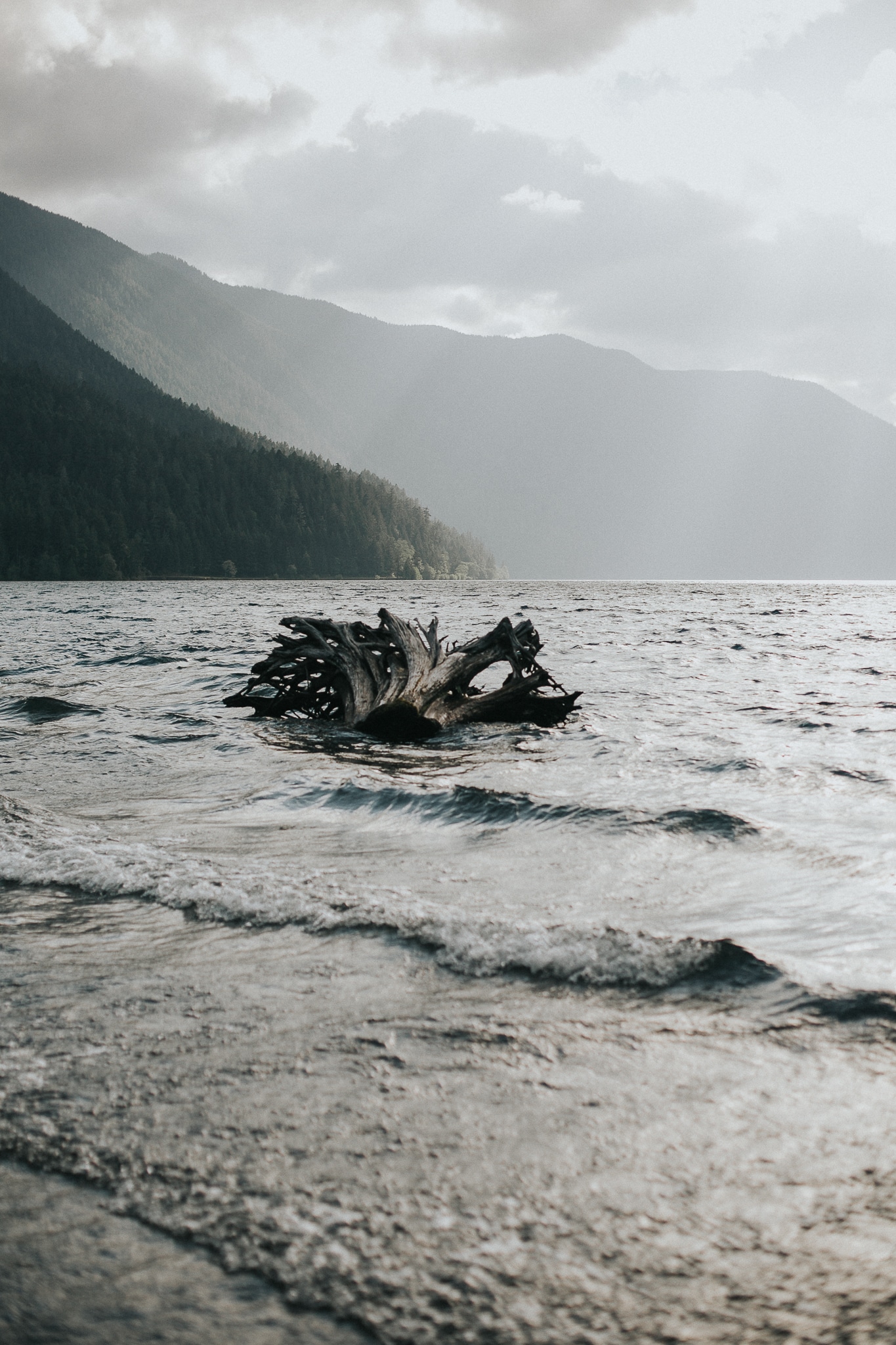 To see more stories go check out my journal!
Click here
.