Mitch & Brianna
Summer, at Lake Crescent. This is what engagement sessions are made for!
Mitch and Brianna are locals to western Washington. They both grew up coming to Lake Crescent as kids and they would come here and make memories with their families. So when it came time for them to make memories as a future husband and wife, they knew they wanted to make those memories here.
Their wedding isn't until next summer, so when they got engaged in June they knew they wanted to make sure it was warm enough out for them to actually get into the lake as they both love to swim.
"East beach" is their favorite spot anywhere at the lake because it's the only place where the lake bottom eases into the deep unlike the rest of the lake that has a very quick drop off.
I was able to pull some strings and got them a cute little boat to play around with. Thank goodness for having friends in high places. It was the perfect prop to use. It really did make me feel like I stepped into a Hollywood movie. The only thing missing was the boat being surrounded by geese like in The Notebook.
The moment they decided it was time to get into the water I was stoked! I love that they were willing to get wet for the photos. I knew I couldn't let them do it all alone. I strapped on my camera and my favorite lens, kicked off my shoes and wadded on in to the, shockingly still cold, water!
It was a perfect moment and the sun was starting to set behind them. The golden tones took this session from just beautiful, to dreamy and epic!
I can't wait to be there for both of them for their wedding next summer. They have plans to have it at Purple Haze Lavender farm in Sequim, WA. I have gotten to know them both very well over the course of the last several months and they really are such a sweet and wonderful couple.
Brianna sent several of her girlfriends and married friends to me to get their own photos done because she and Mitch and I had such a great time and they loved their photos just THAT much!
Thanks to this amazing couple, I am going to have several more Lake Crescent engagement sessions in my future.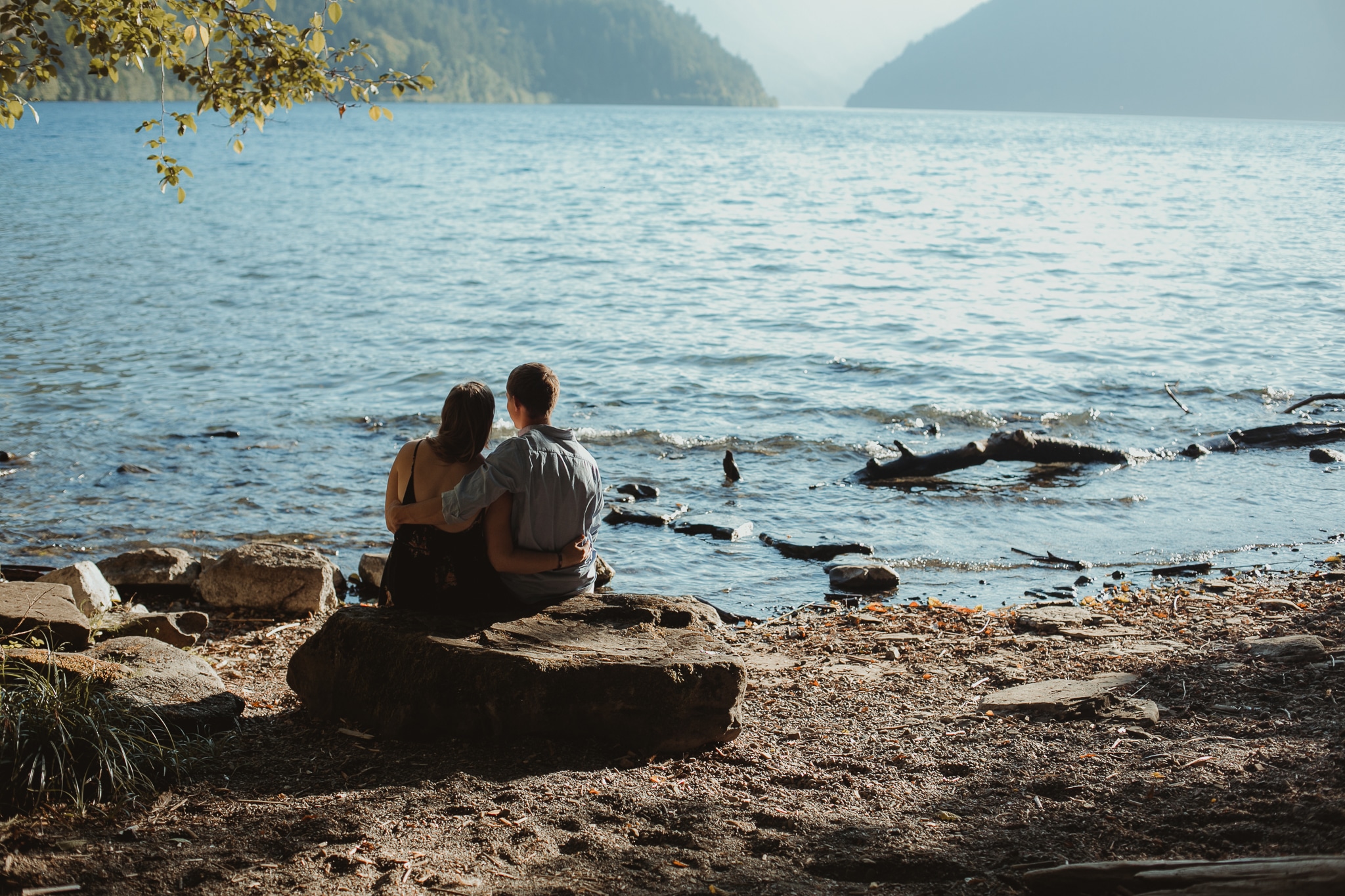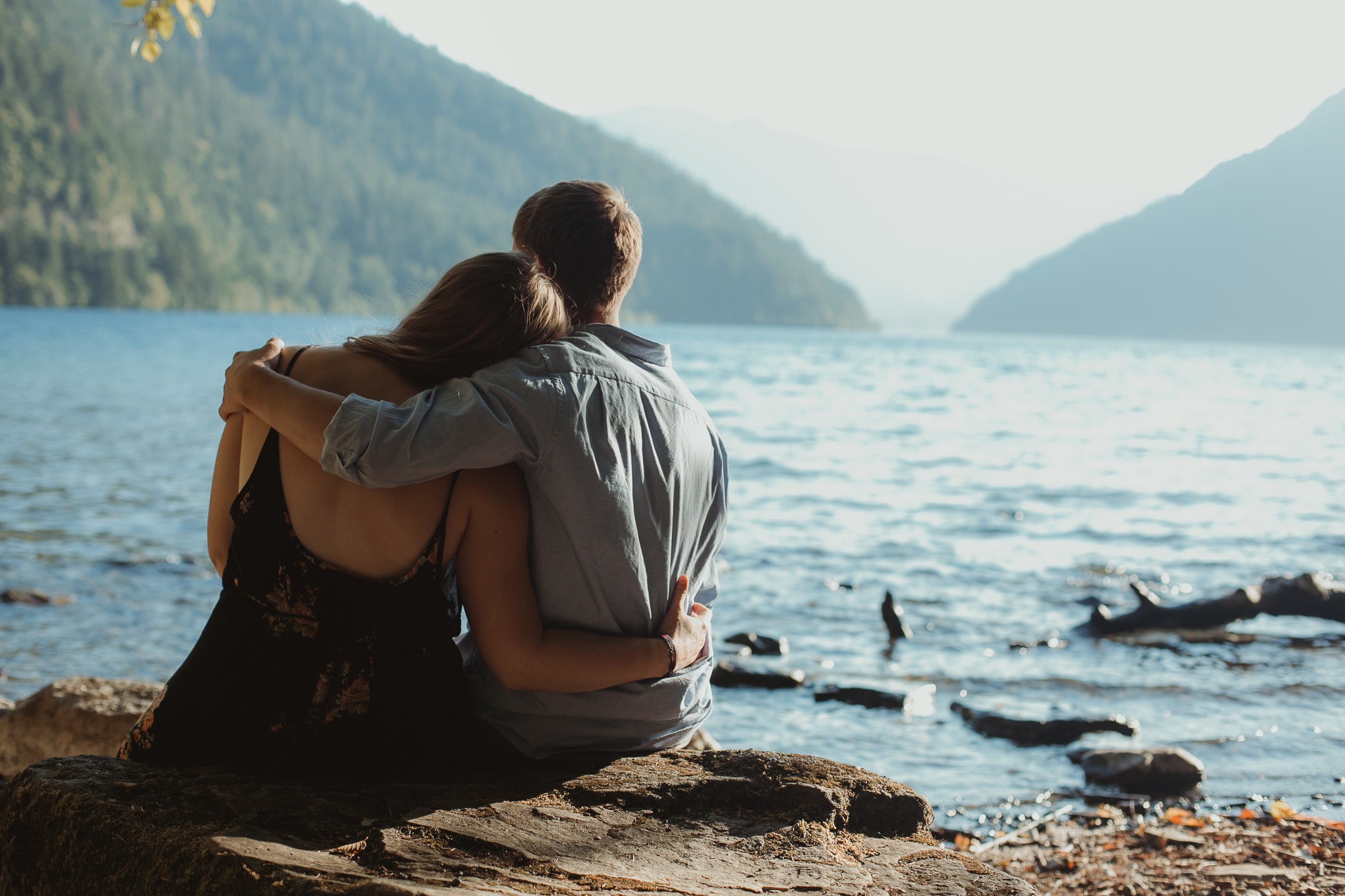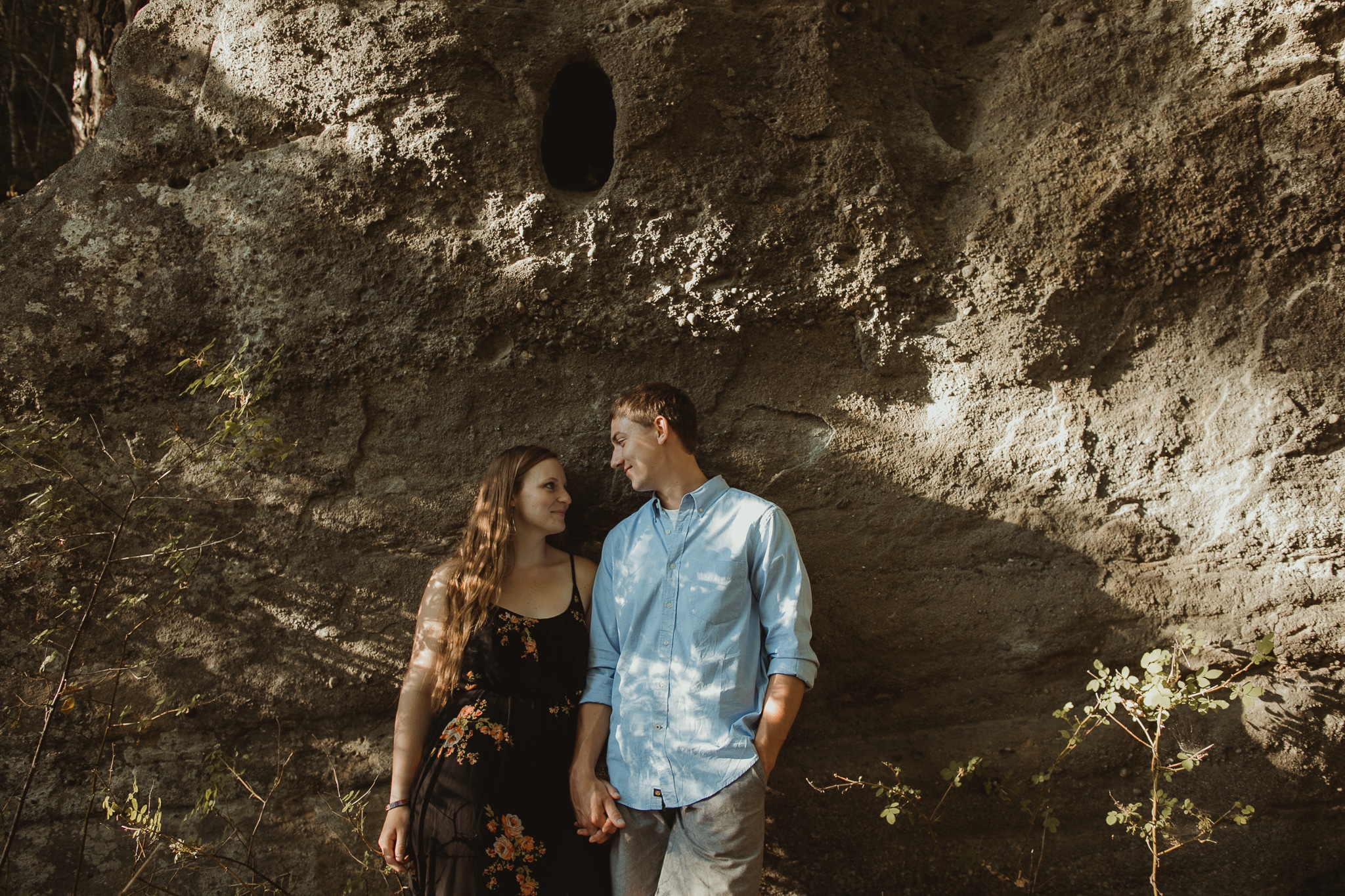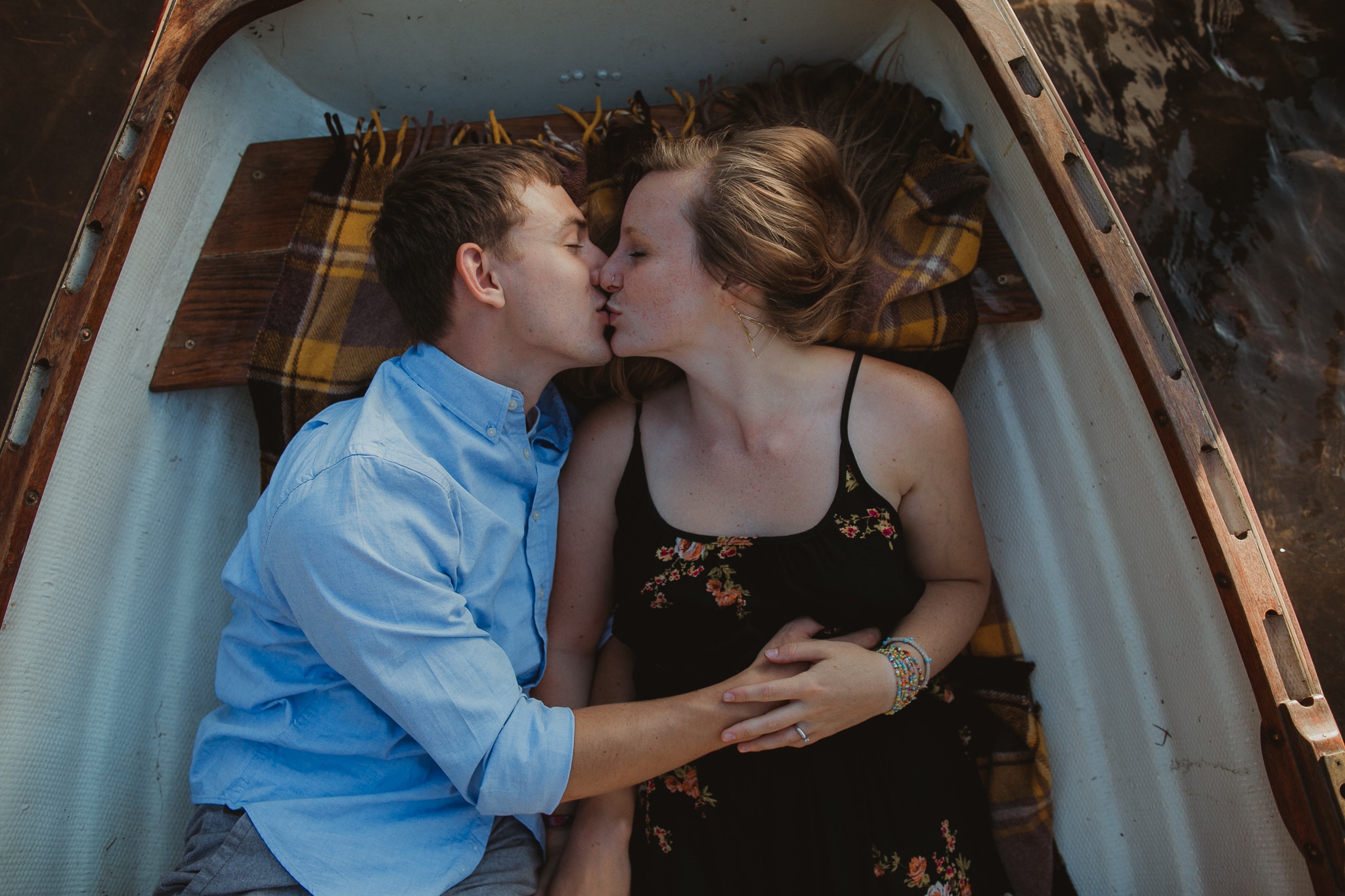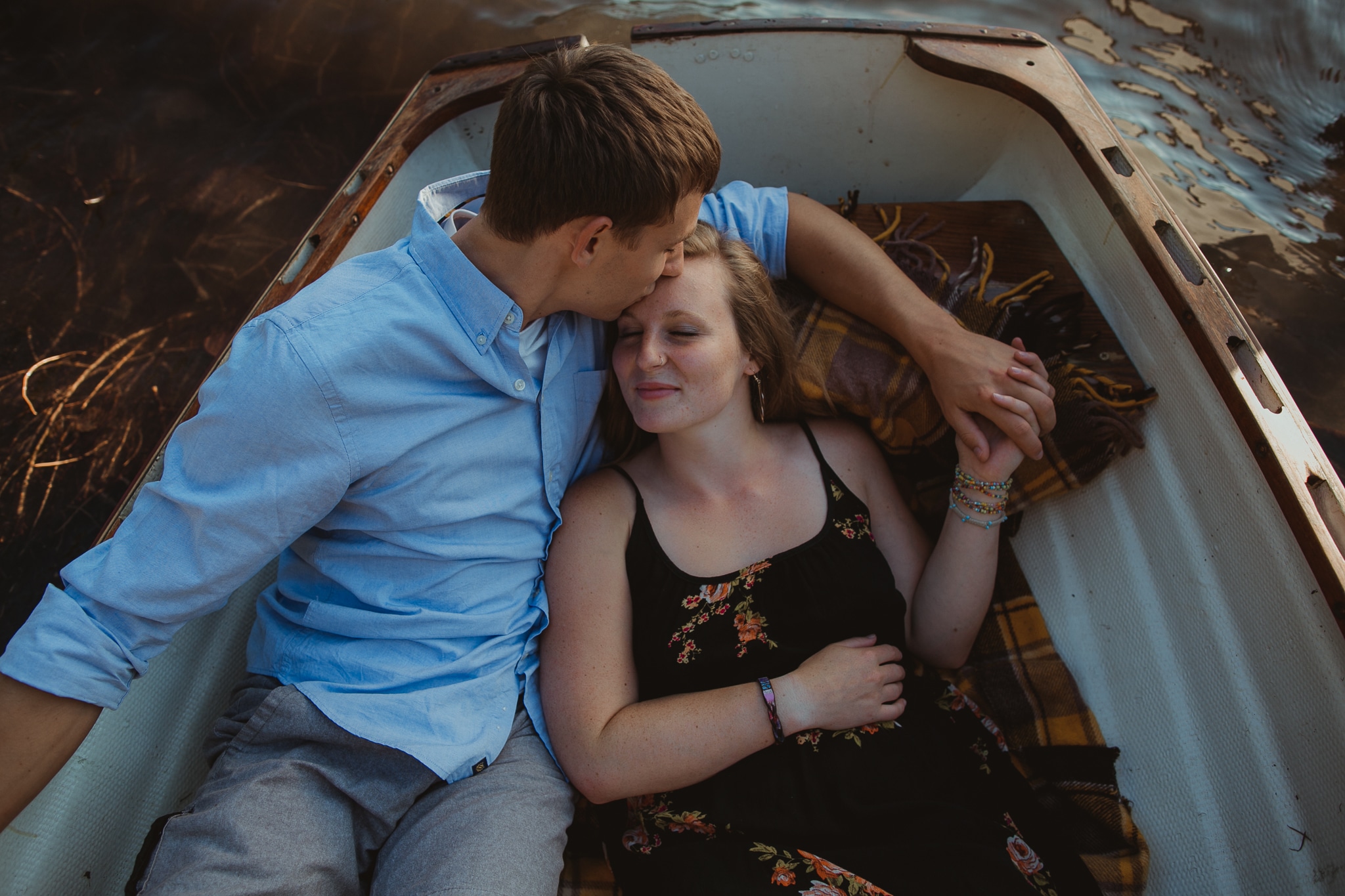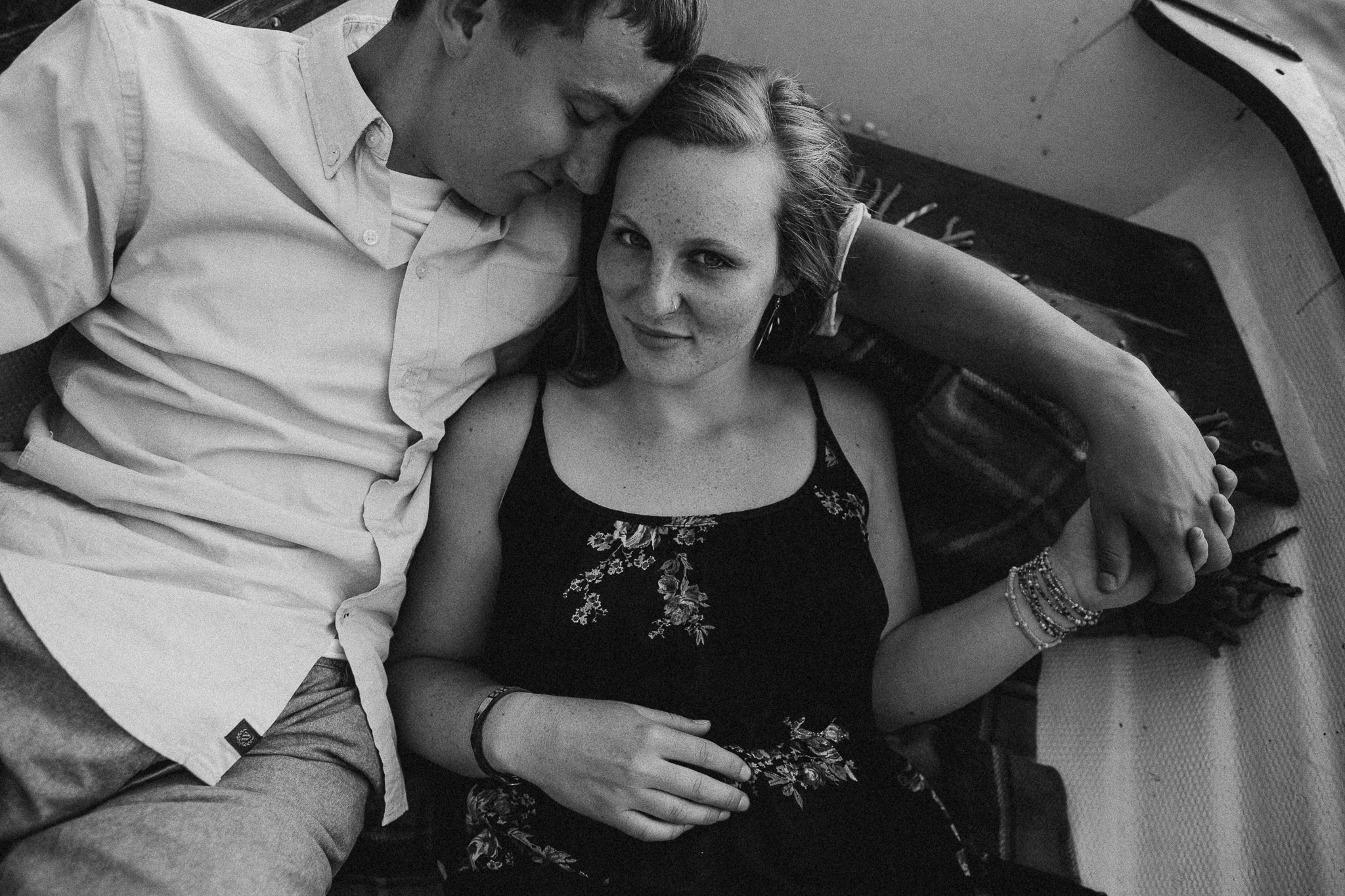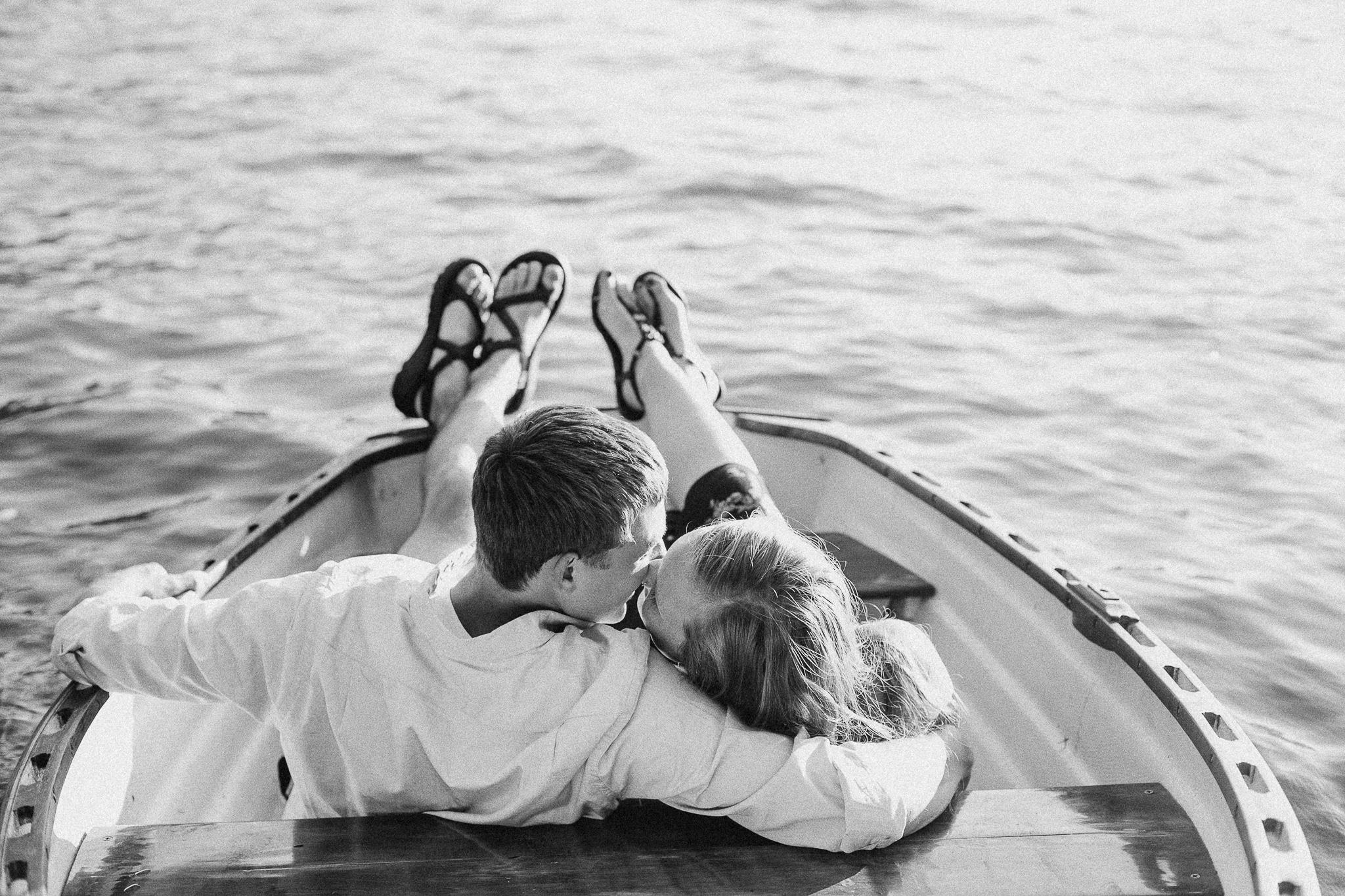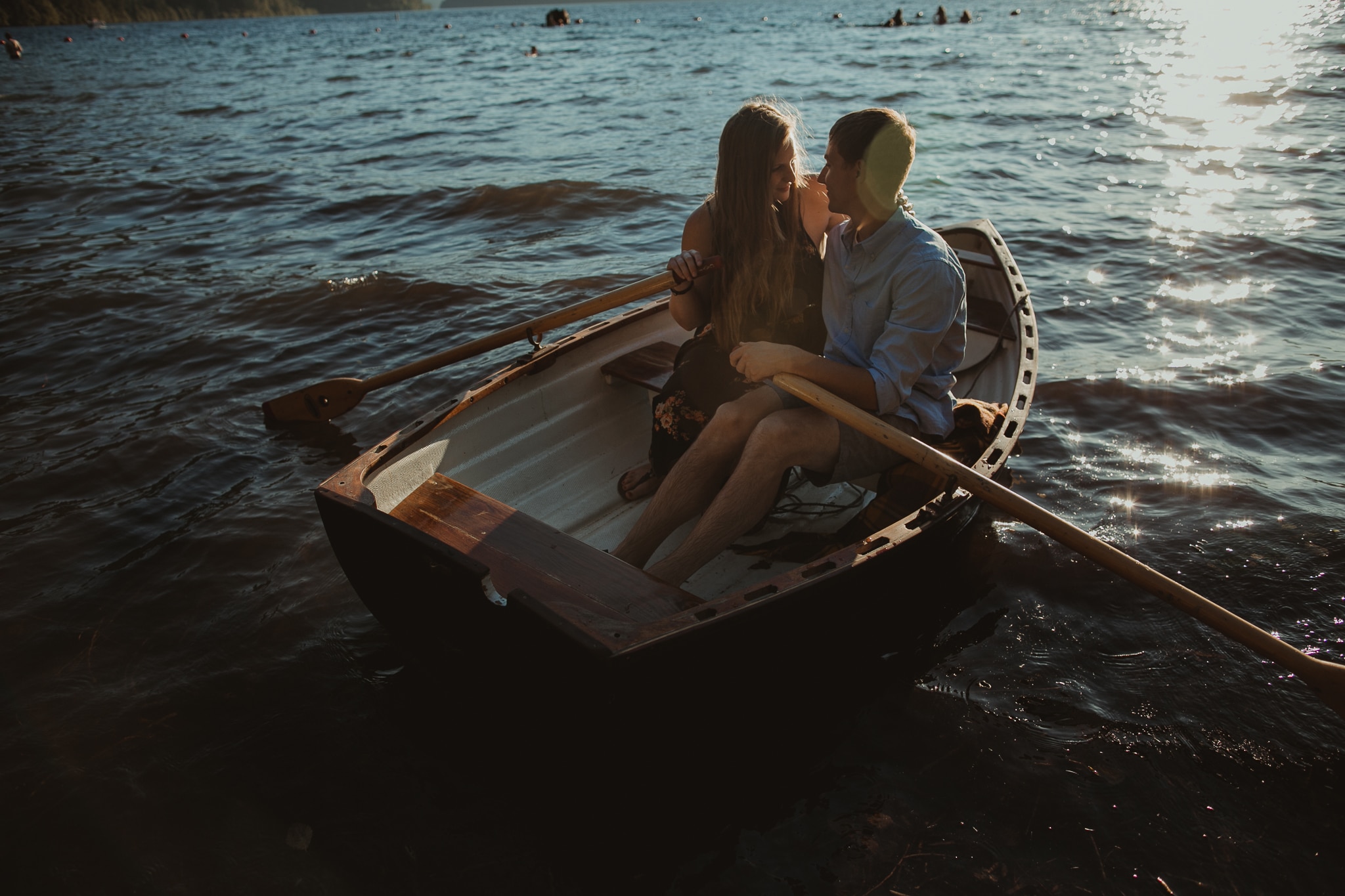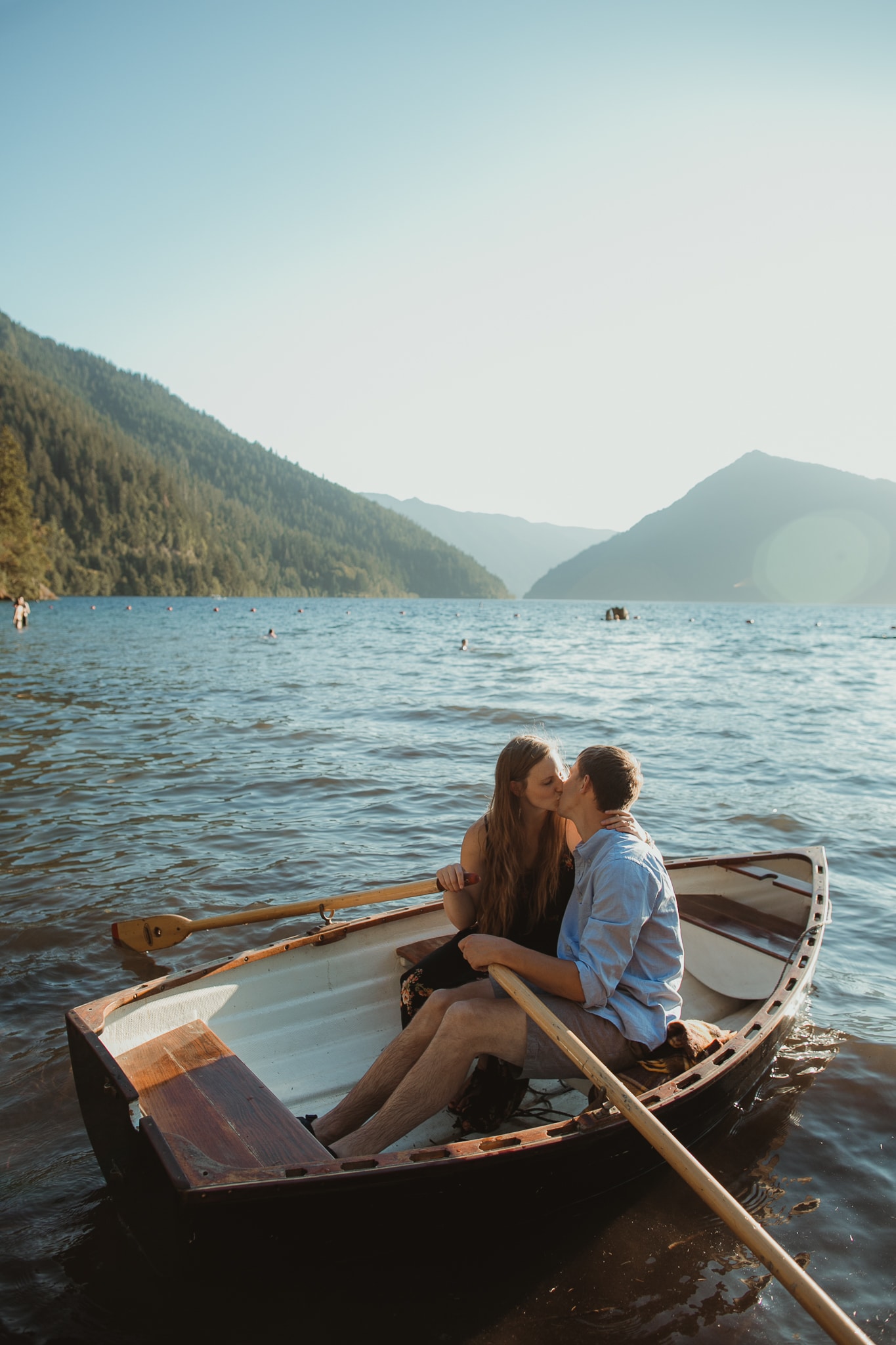 I have been a photographer for about 5 years now. In that time I have made many connections and have photographed over 200 people. And I have this sweet friend of mine, Hannah, who mentioned that she has this super cute little boat that she owned.
Well thanks to her and some help from her dad we were able to get it to the lake as the perfect little prop. I mean come on, one look at it and you know it was the cherry on top for this to be the perfect photo session!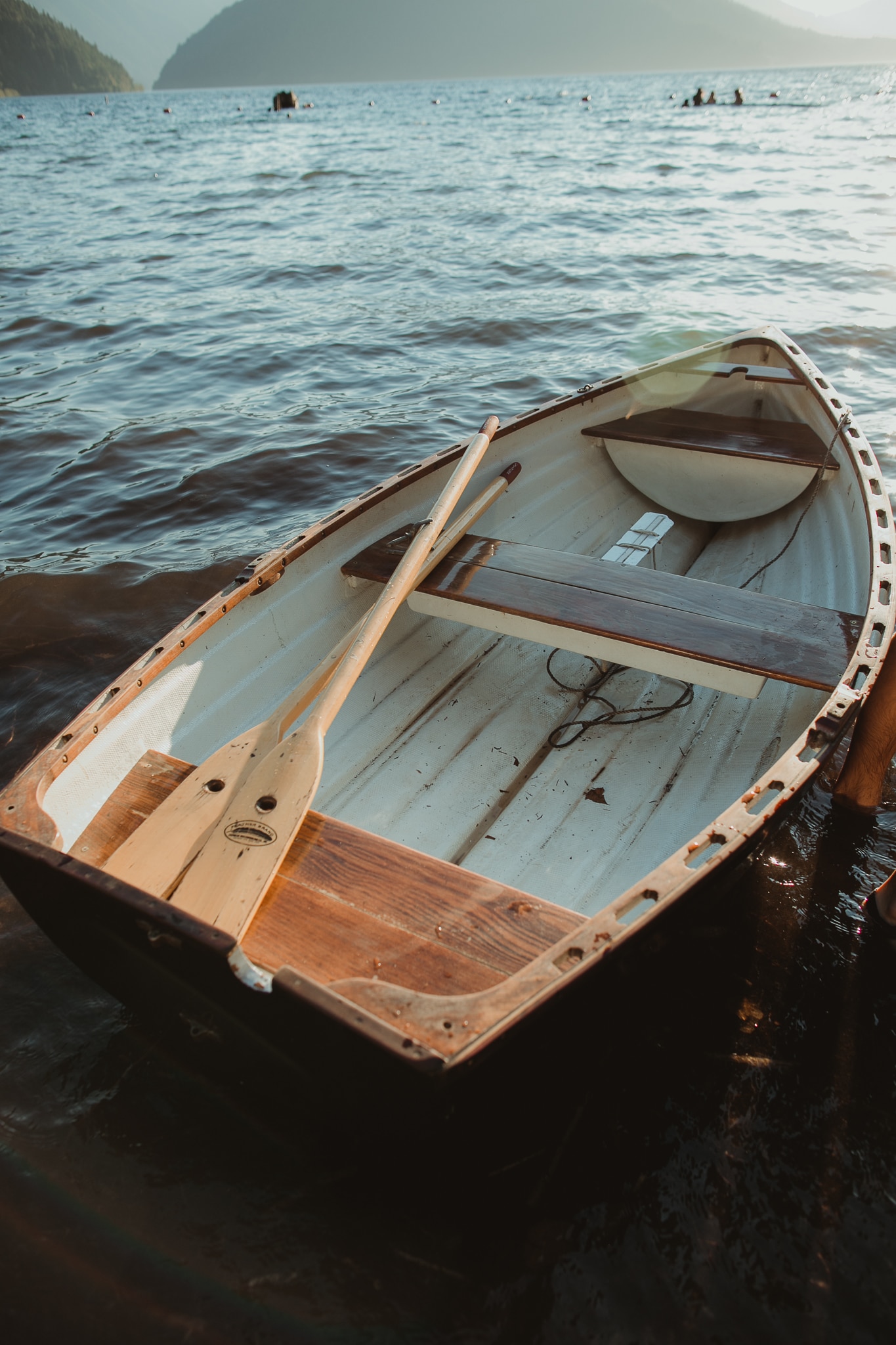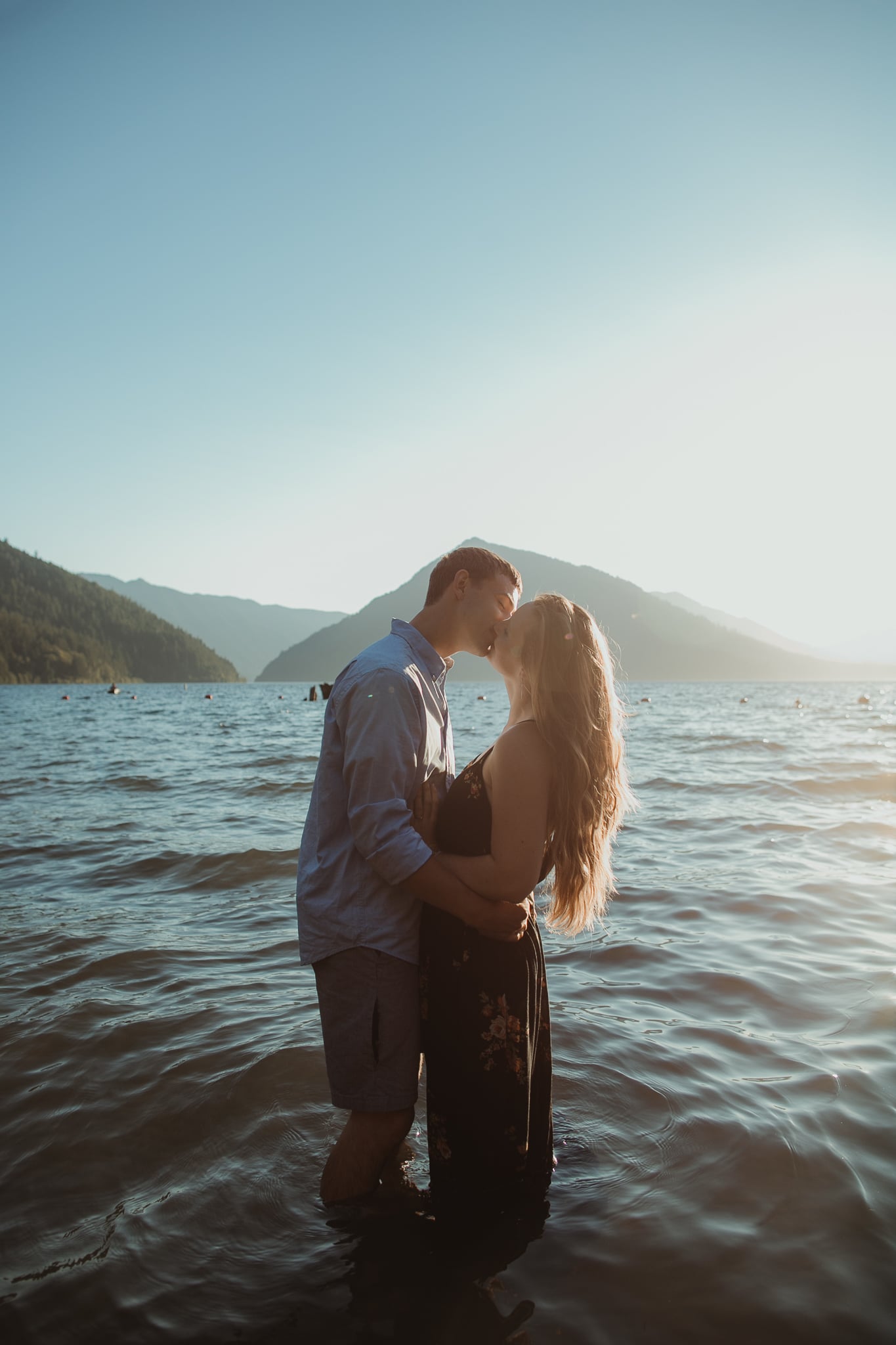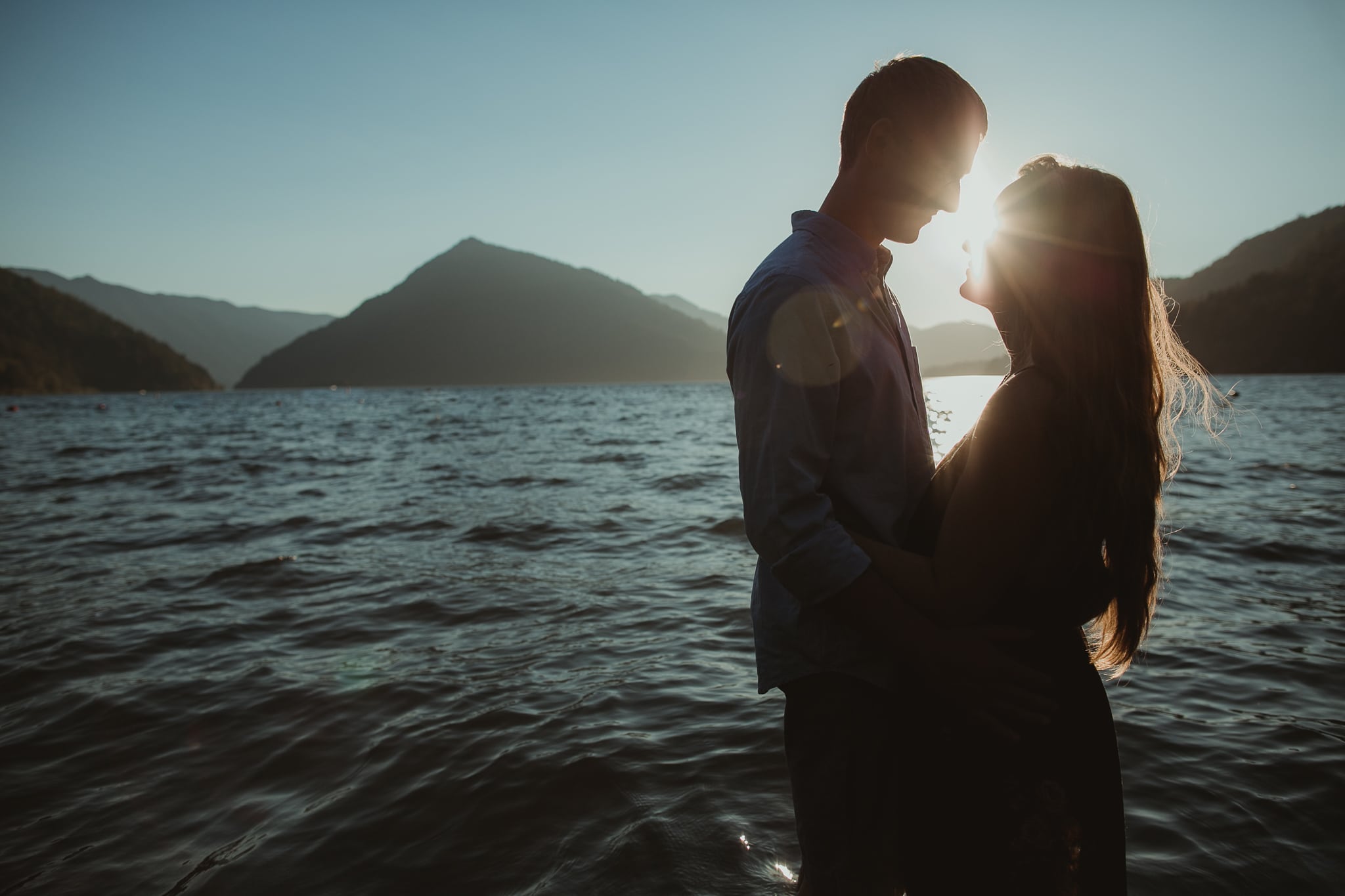 What makes these photos so amazing is that living on the Olympic Peninsula, it rains, a lot here. Maybe not a large amount of rain, but still. Very Very cloudy. So to get a beautiful sunset like this is truly rare and stunning. It makes me so excited to see the results and I know that my clients love these kinds of photos too!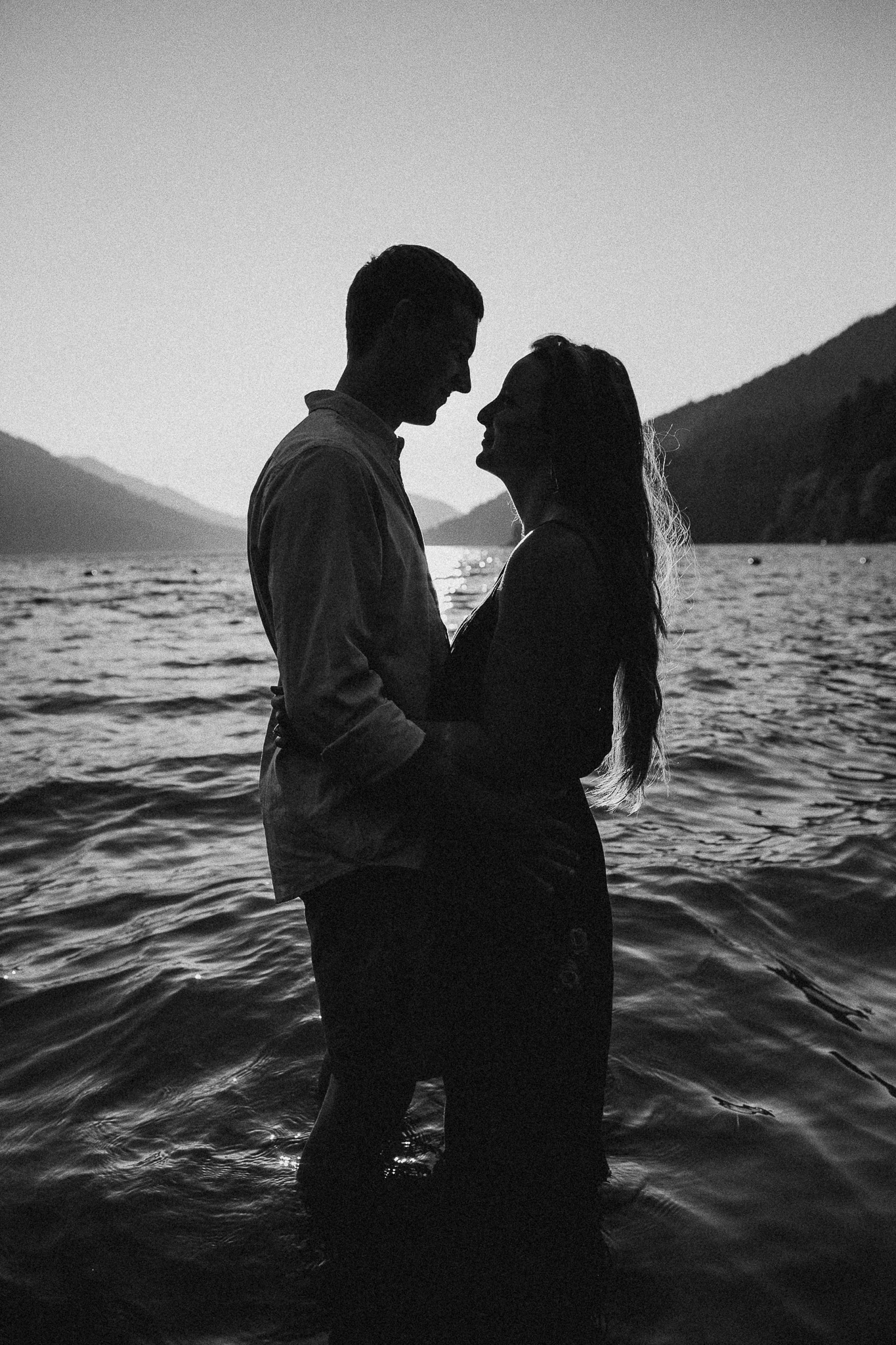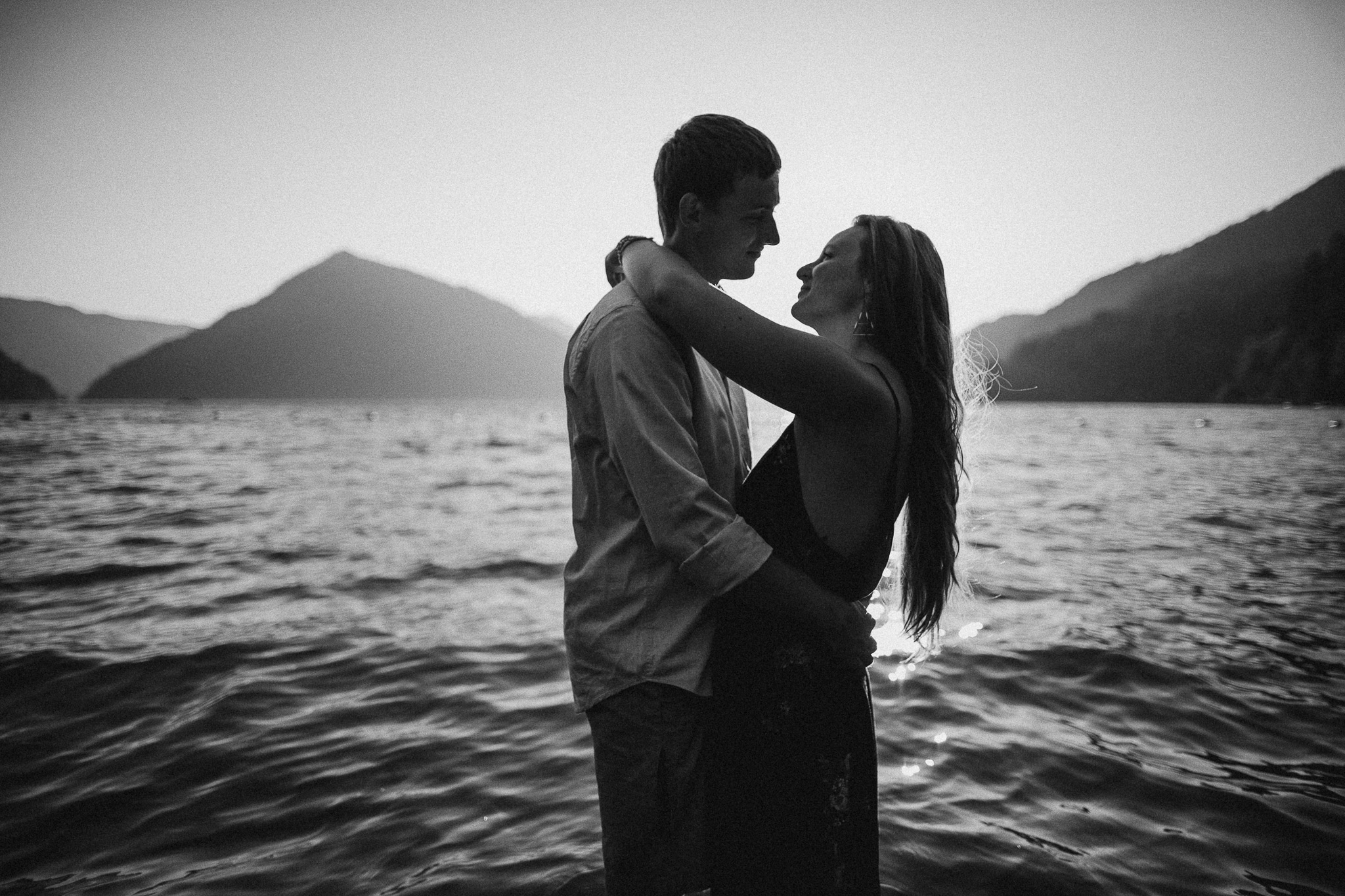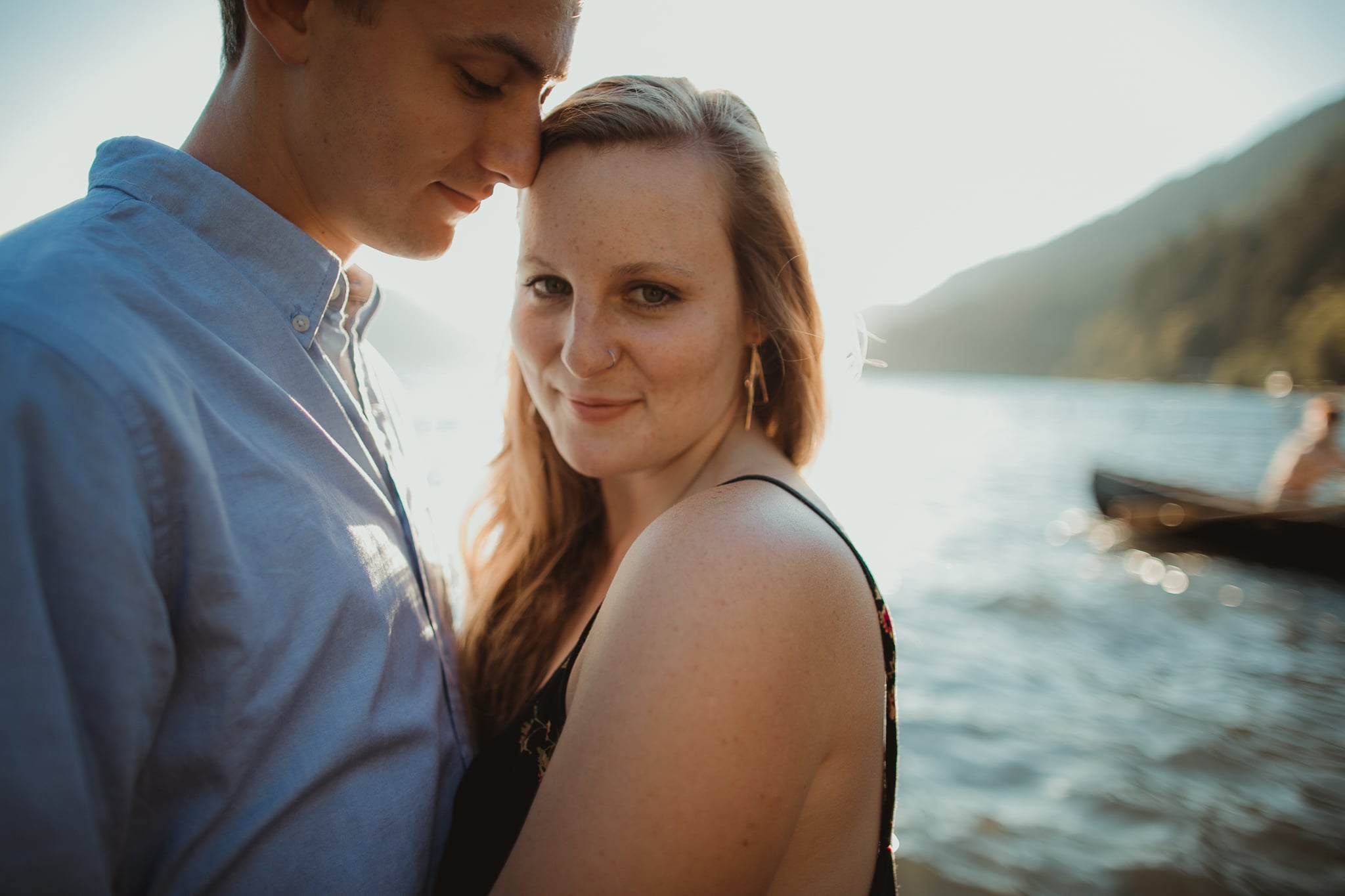 This shot right here is just, too amazing! I freaking love shooting at this lake and always look forward to a sunny engagement session here.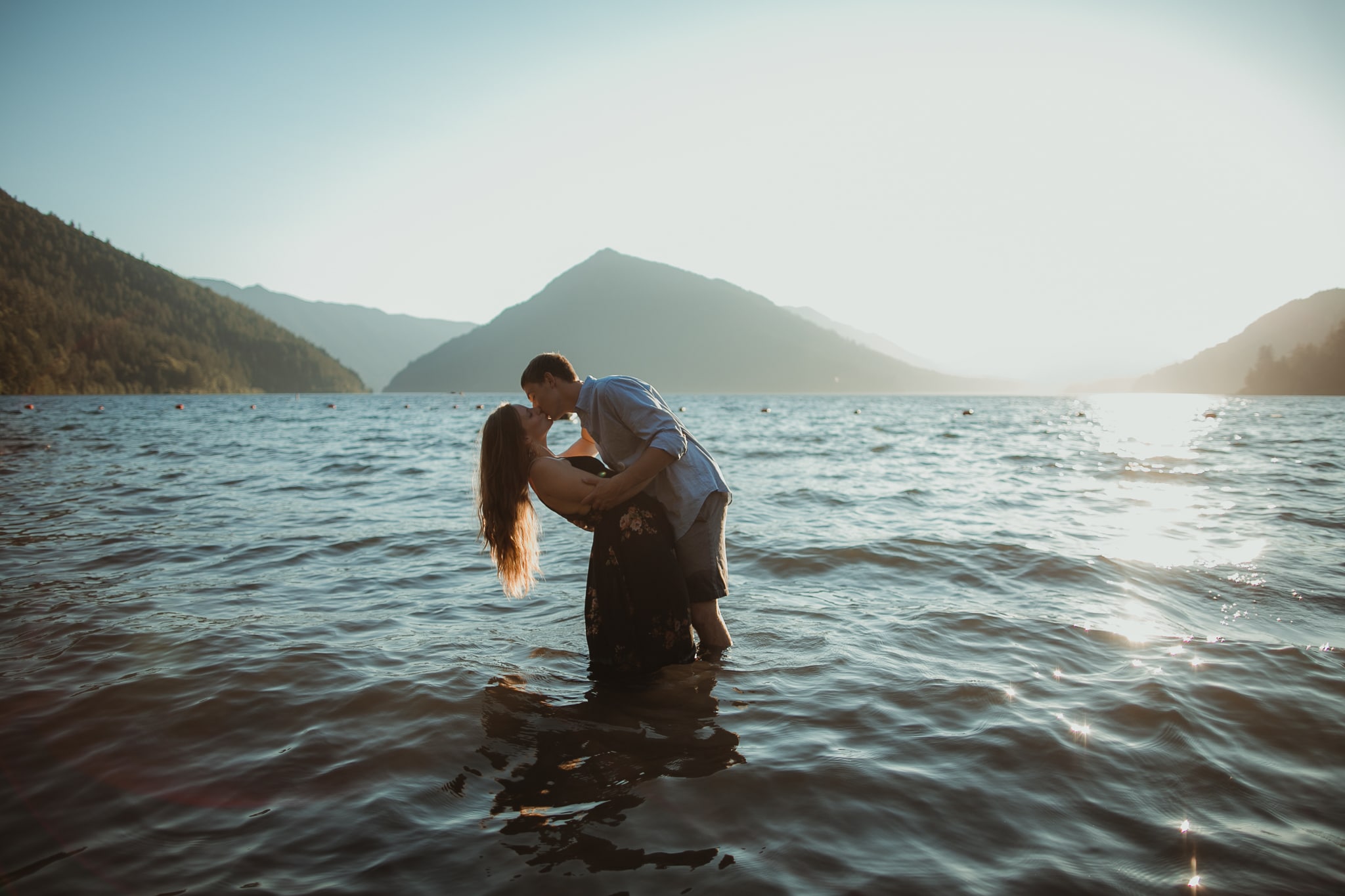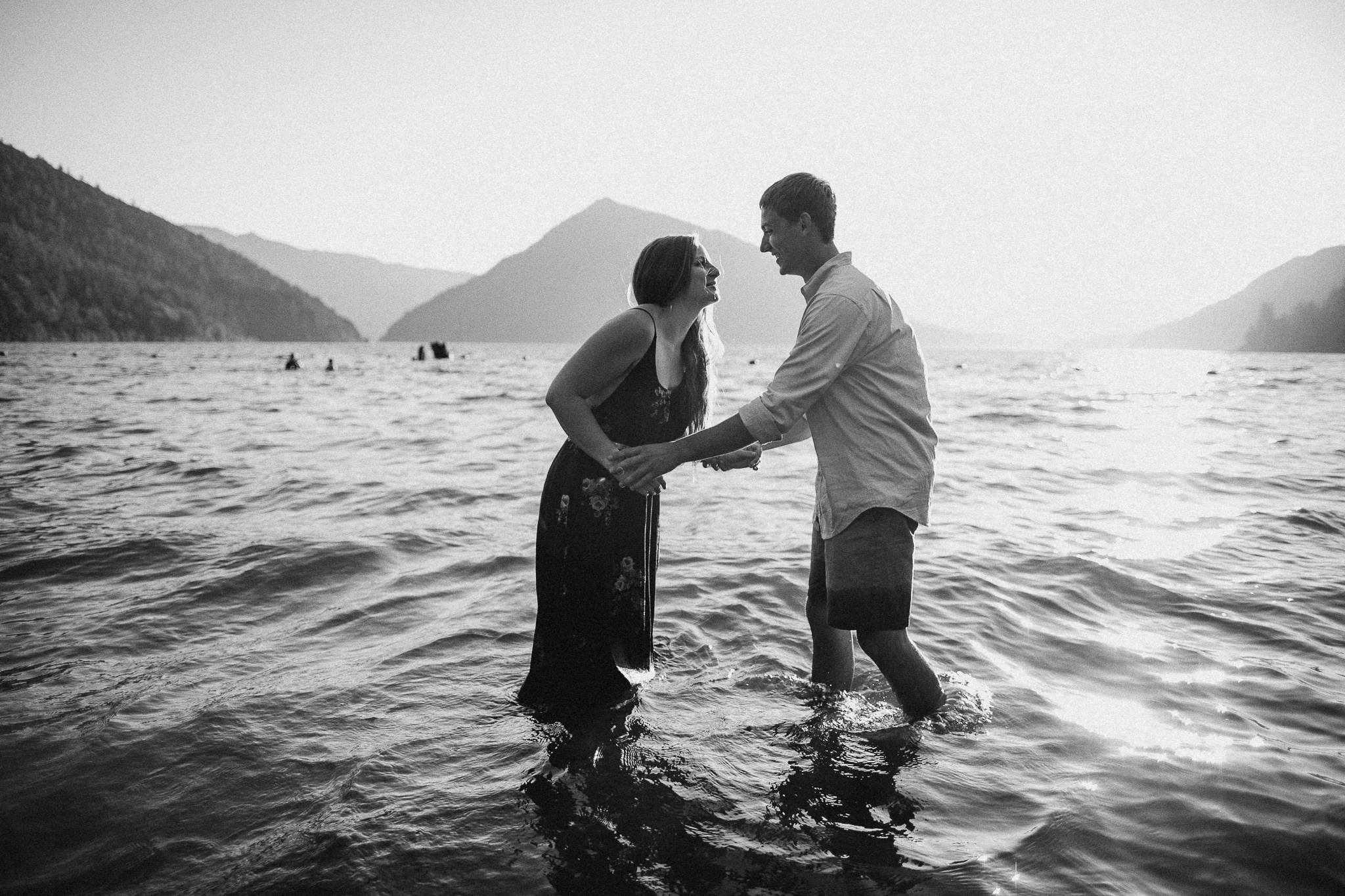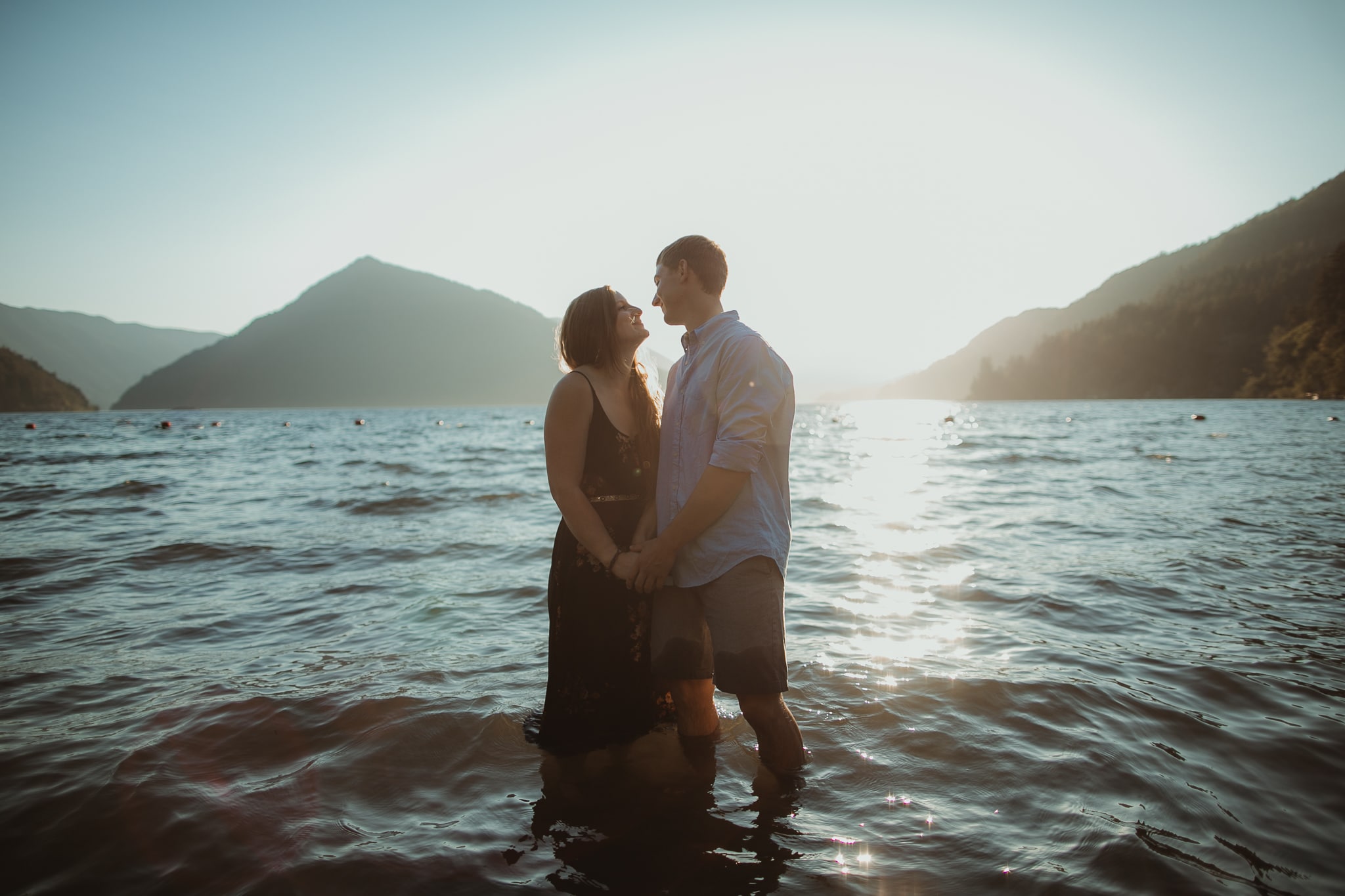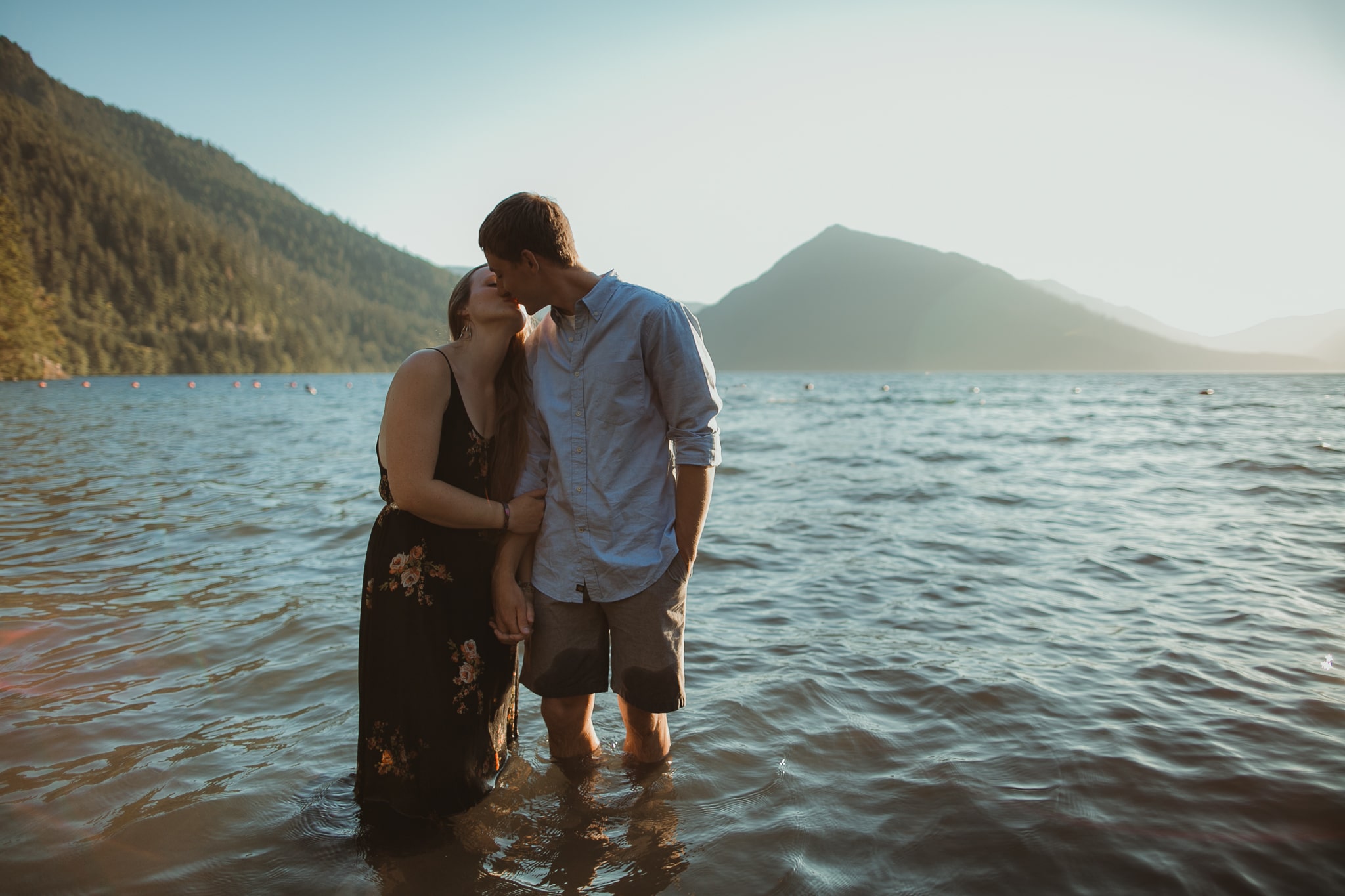 If you liked this story, go check out more just like it on my journal: here!
Or if you feel like stalking me on Instagram, go here and drop me a line!