I have been dreaming of Iceland for 7 years!
Who knew it would be my good friends Kyle & Haley who would allow me to photograph my dream photos, in my dream location, there for the first time?! We all stayed at the beautiful FossHotel Glacier Lagoon a half hour outside of the Jokulsarlon Glacier Lagoon. We started the day there. Along with their awesome personalities, we got some fun and playful photos of them enjoying the view and cold. Because let's face it, November in Iceland is pretty freaking cold. But damn if it isn't beautiful as hell too!
Since they are working on starting a family soon they decided that they wanted to get some stunning photos in their wedding attire one last time. Iceland is one of the most stunning places on earth and her dress still looked sensational on her so why the heck not? If ya got it, flaunt it right? They are just about the sweetest couple I have ever met, and they are so perfectly playful. But when they want to, they are both freaking models! Just check out Haley's smoldering good looks in front of the waterfall below!
Please enjoy checking out their adventurous photo session as much as I did!!
This is probably one of my most favorite photos of them, if not the whole trip! That laugh of hers is too perfect!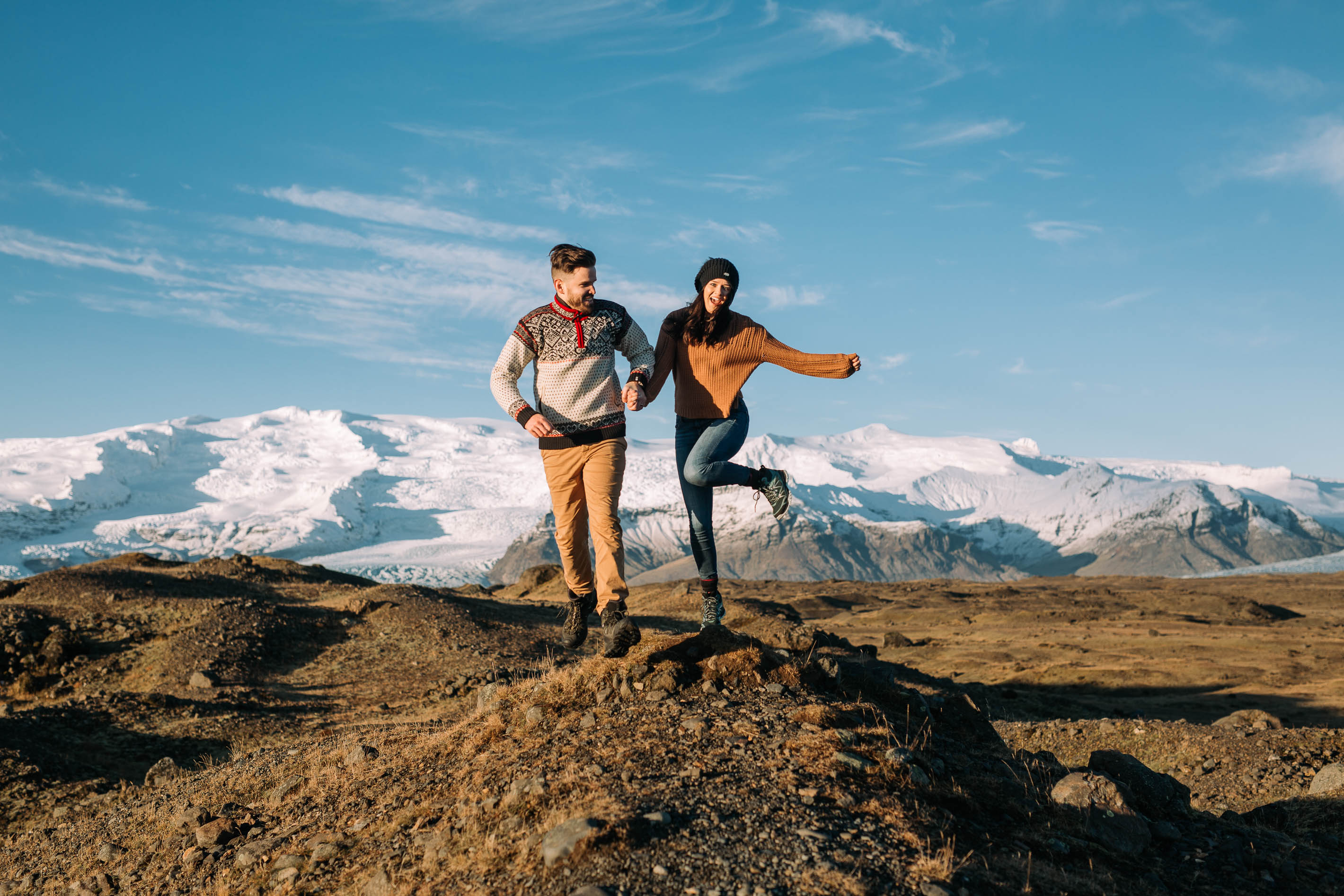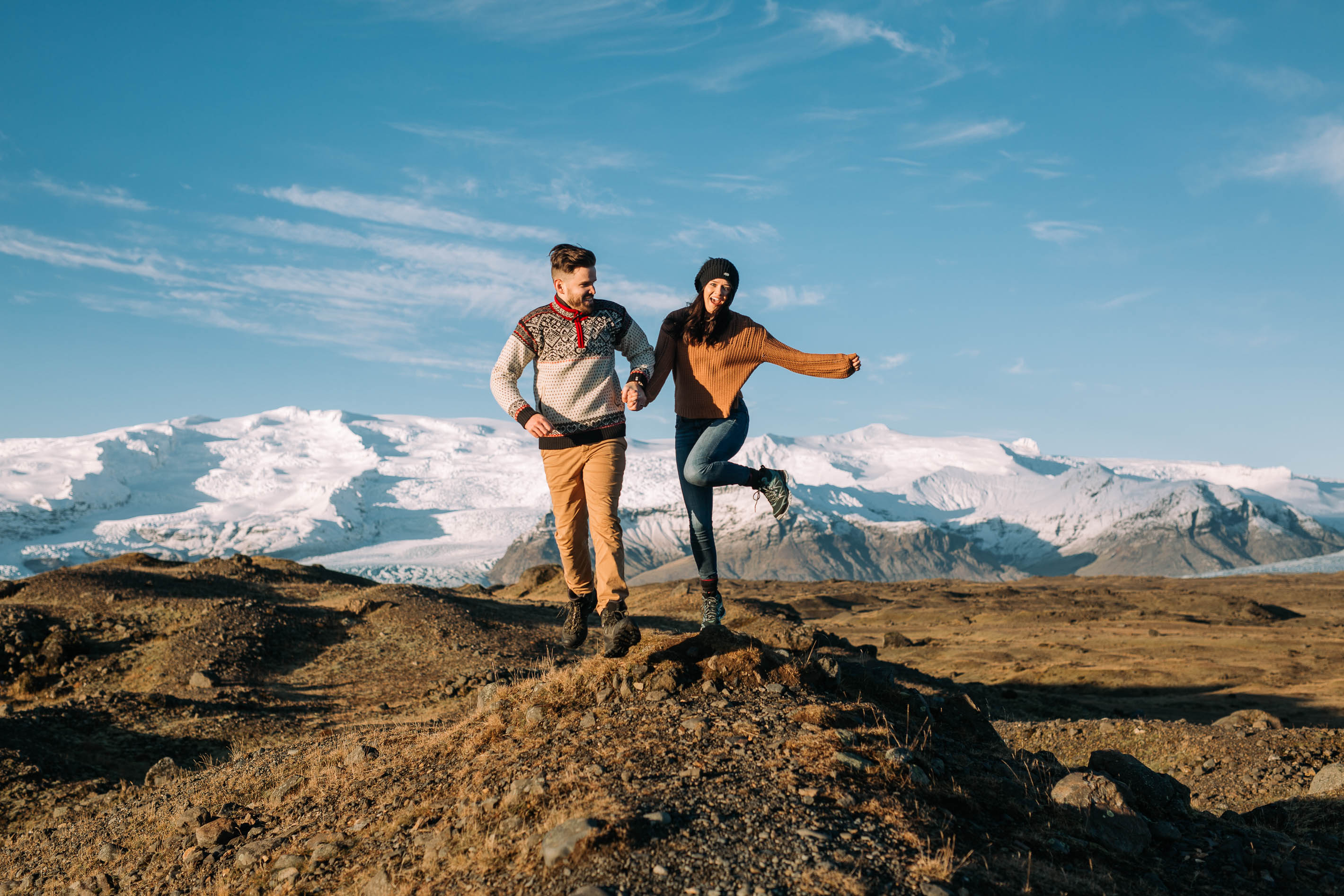 Umm..holy crap! Can we just take a moment to appreciate how completely drop dead gorgeous she is??
"wow! I'm going in deep! LOL!" was Kyle's hilarious response when I showed him this photo! I tend to agree!
Thanks so much for going all the way though this beautiful session! I am so happy and proud of these photos and my trip. I can't wait to get back to Iceland, only this time I might try to go in the summer time so I don't freeze my butt off nor will my clients!
To check out my other journal posts click here.
To check out my instagram click here.