JEN & JEN Wedding
A Beautiful story about an LGBT wedding at Albee's Garden in Olympia
The following is written by the bride, Jen (the taller one, lol!)
   Short Story, we met through OKCupid. Long story, I was just getting started in the dating scene as I finally felt settled after moving to WA. So I was perusing and Jenny's profile caught my eye. I decided to go for a run, and on that run mustered up all the courage to send a message to Jenny.  So after my run, I logged on and bam! There was a message from Jenny waiting in my inbox. Later we learned that Jenny went on a string of awful dates and was about to delete her account, but wanted to give it one more try.  "Jenny was so stinking smooth, after just a few messages she slipped "hey, I don't really like messaging on the app here's my number" I was like, dang girl! You got me!"
Our first date went from coffee to brunch; we had so much to talk about! I could tell Jenny was holding back and being a bit shy, so the second date was beers and games – Space Invaders Jenga to be exact! We had a lot of flirtatious fun.
   Jenny's beautiful dress was actually a bridesmaid dress! It saved us hundreds of dollars! My dress is an
Allure Bridal
. We both always envisioned ourselves wearing dresses on our wedding day-so we did! We just set the ground rule that you have to feel beautiful and comfortable. I pretty much am an event planner, so the big and little details came easy. Having the help and support from the
Albee's Garden
team was unforgettable. We wanted it to be simple, and the beauty come from the venue's gardens and our smiling guests! We were able to volunteer work hours to help pay for the venue. We helped set up a wedding, built a chicken coop, pruned blueberries and did some walk way edging! We always brought along family and friends. It helped us be comfortable and familiar with the venue and Albee team. I also grew our flowers! All the dahlias were from our garden.
   ALBEE'S GARDEN IS SO BEAUTIFUL!!! Green grass, trees, flowers, private. We also factored in the package deal. All our tables, chairs, dance floor, bar tender, decorative glassware and frames were included! The Albee's purchase decorations from their couples and offer for you to use them. They have a shed full of vases, it's amazing. Marty and her team also have the biggest hearts. We always knew they were on team brides.  When it came to our ceremony, we wish we could relive this moment forever. Natural humor started when our flower girl and ring bearer missed the aisle and just walked past the crowd. Then, our flower girl was throwing the pedals down on the ground like they were something fierce! Her mom corrected her toward the end of the aisle so her last few petals were dropped as gently as fluttering feathers. We're not sure what someone said to her because this was not her first rodeo, but she's not going to live that one down.
I also messed up the vows (they were repeat after me) but it brought great laughter and Kim caught the moment beautifully.
   Speaking of Kim, she did Great! She did an AMAZING job capturing the day's emotions. I felt like I was ugly crying, and she captured the tears with grace (thank you!)
She gave us the nature elements we wanted in our photos. And gave us space in our ceremony. Thank you for not being all up in our faces!
   If I could do the day over, I would have just focused on MVP photos the day of our wedding, then did the couple photos the next day. I was just so exhausted and wished to spend more (I know eye roll) time with the family and guests. Plus I'm still not over that my dress was bustled the whole day.  It just would have helped relieve some stress from the day.
If I could give advice for other couples getting married: Stay true to yourselves. Give your families the opportunity to voice what's important to them in the day, then make it your own. Always remember it's "our day".  Communicate, Communicate, Communicate. To your fiancé, your vendors, party and family. If you voice your expectations your team will make sure they happen! You do not want to get stuck disappointed because something didn't happen in a certain order or what not. Surround yourself with a team that you KNOW will always have your back. Consider a short engagement. It makes you have less time to flip-flop on your decisions.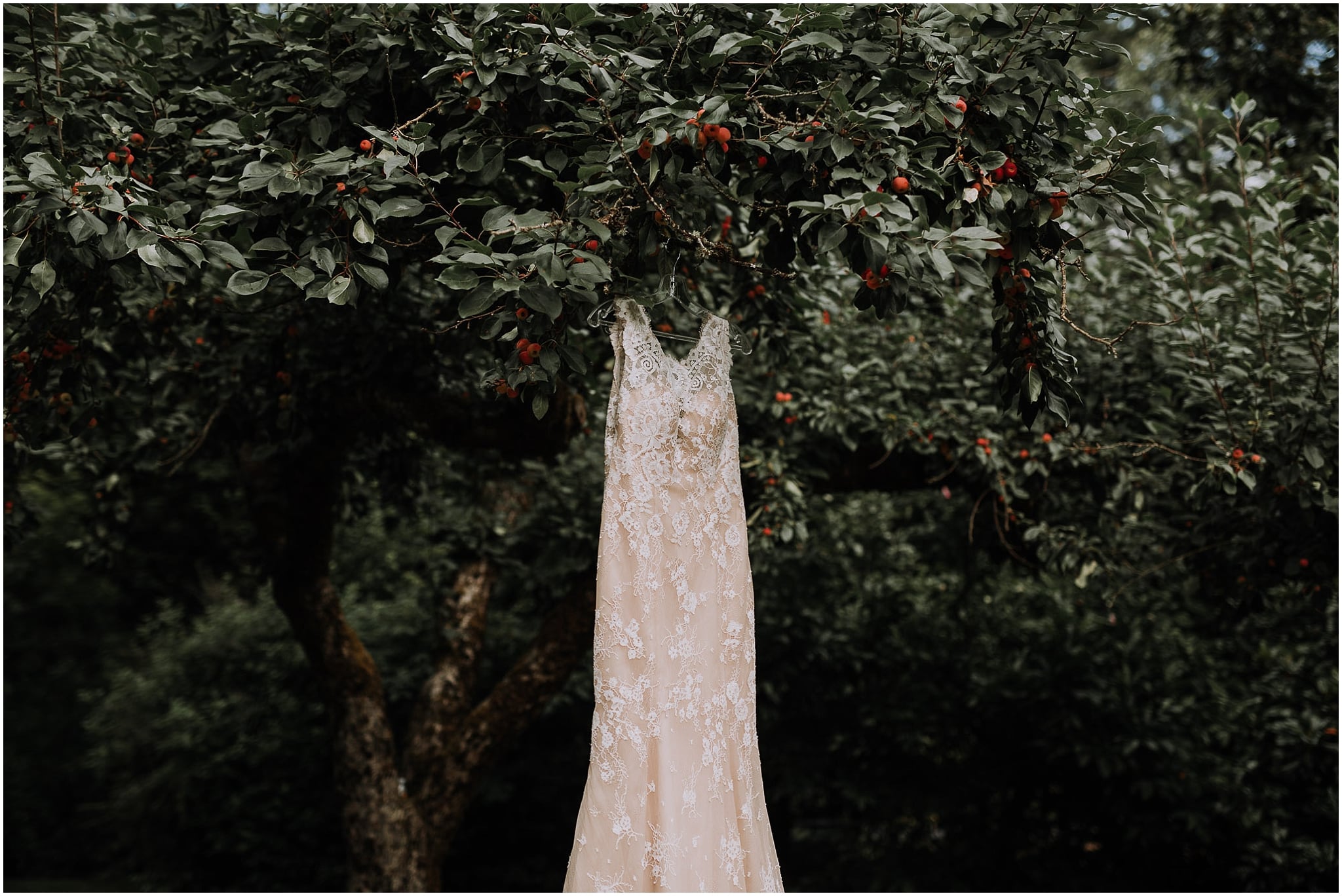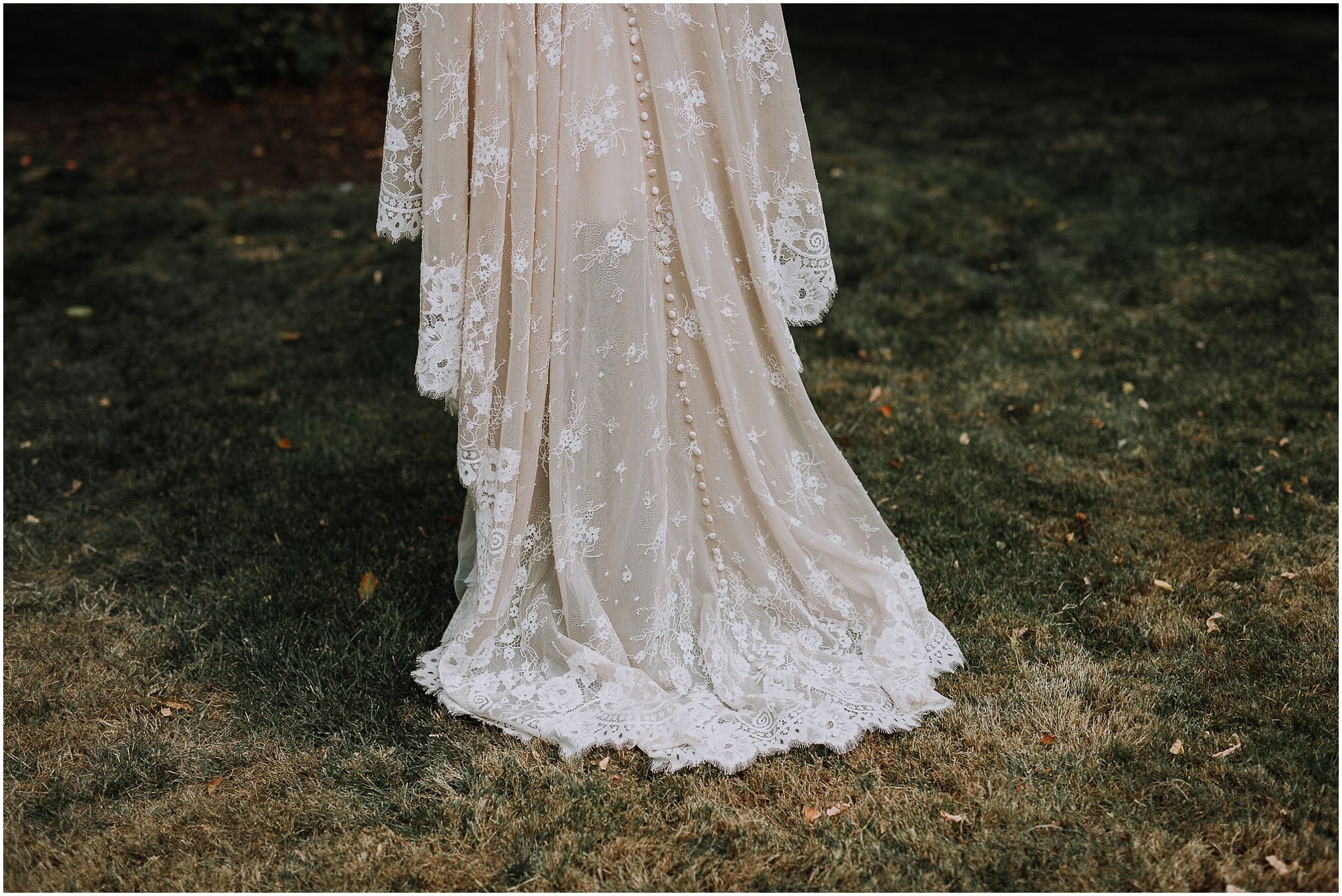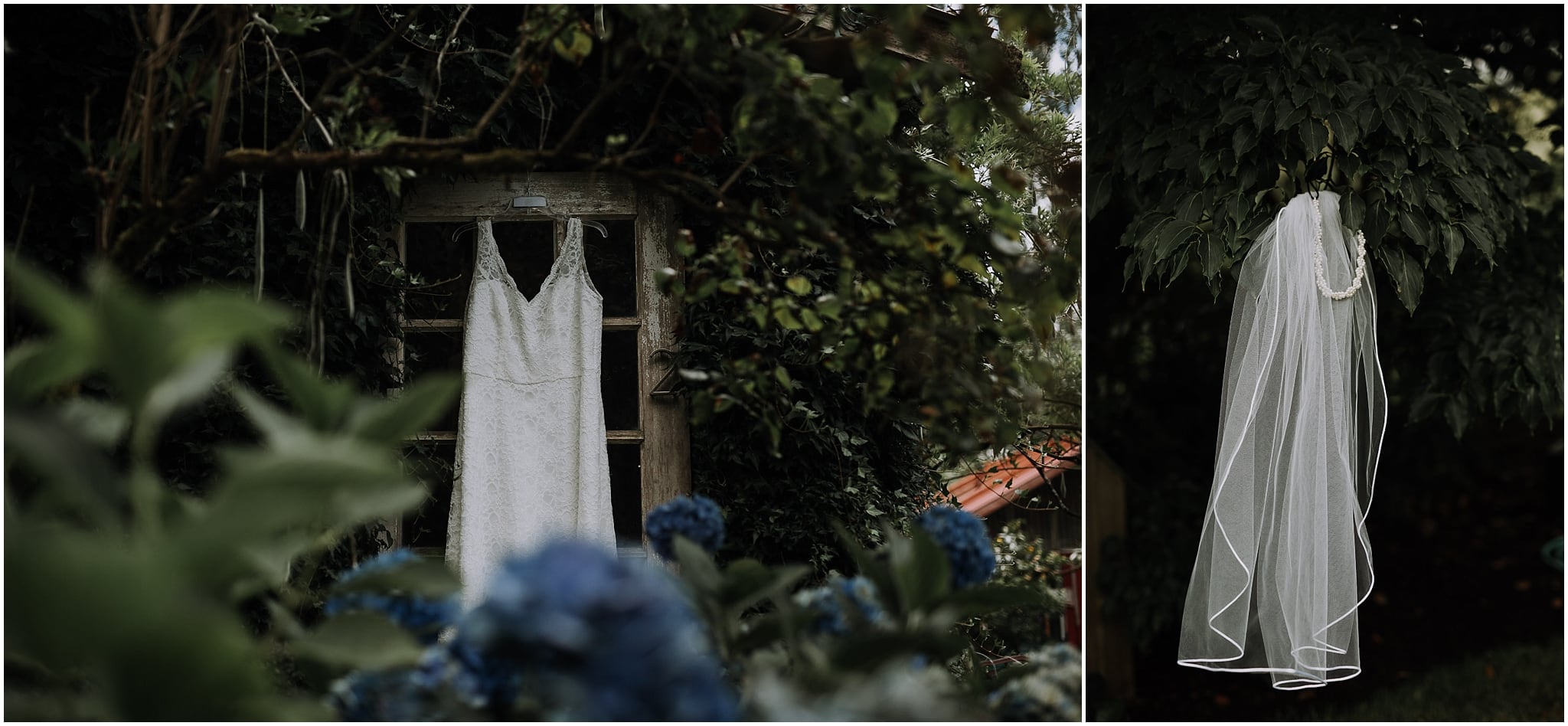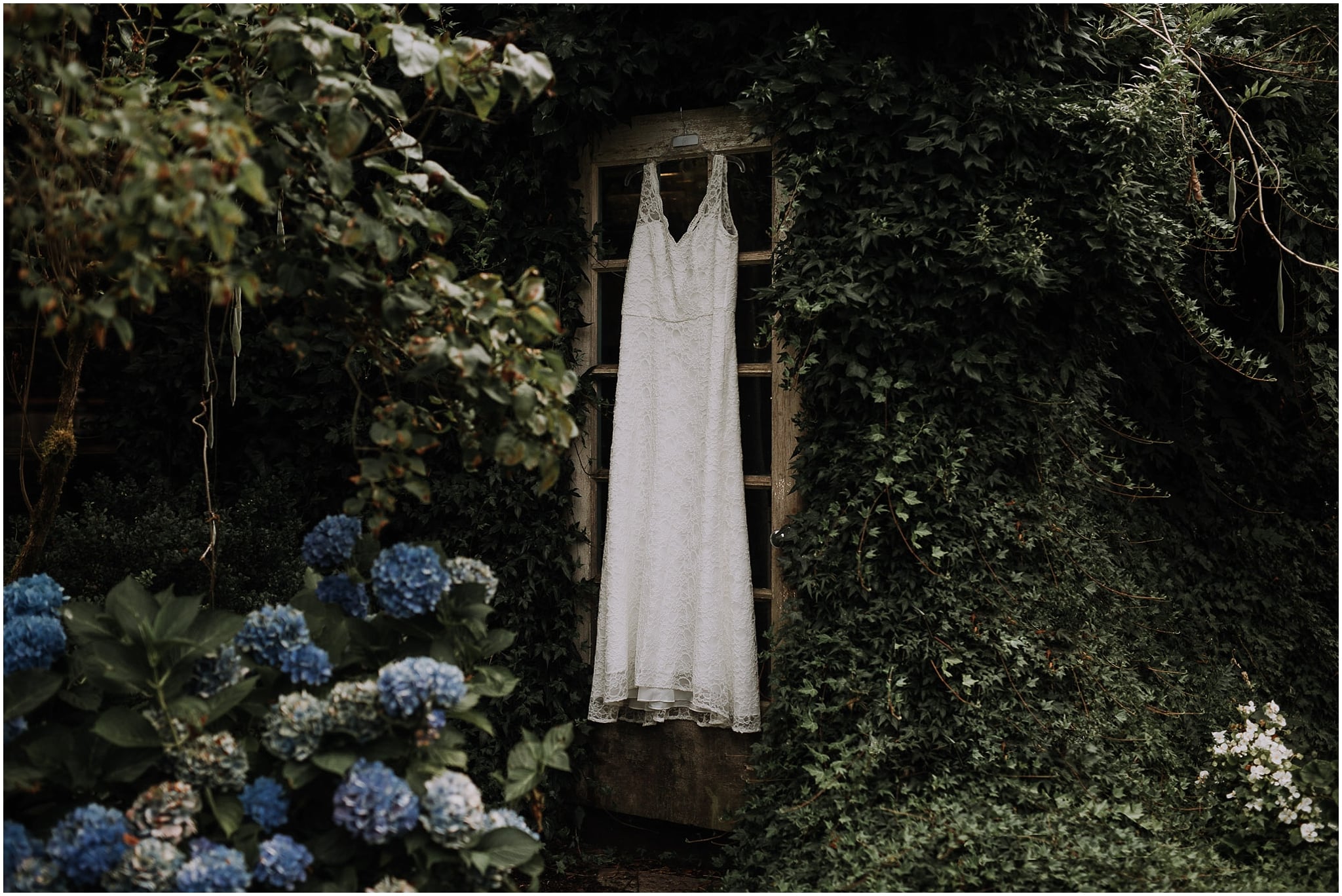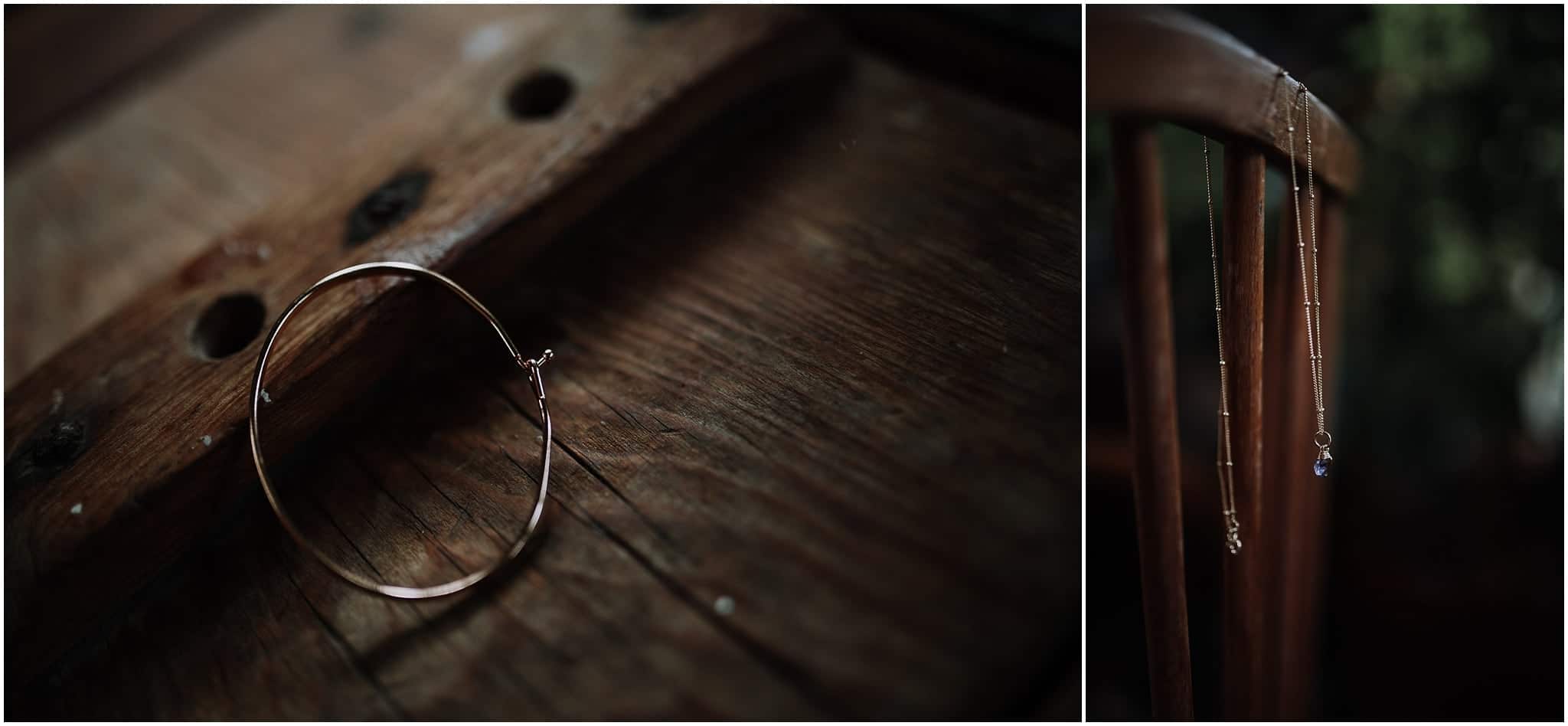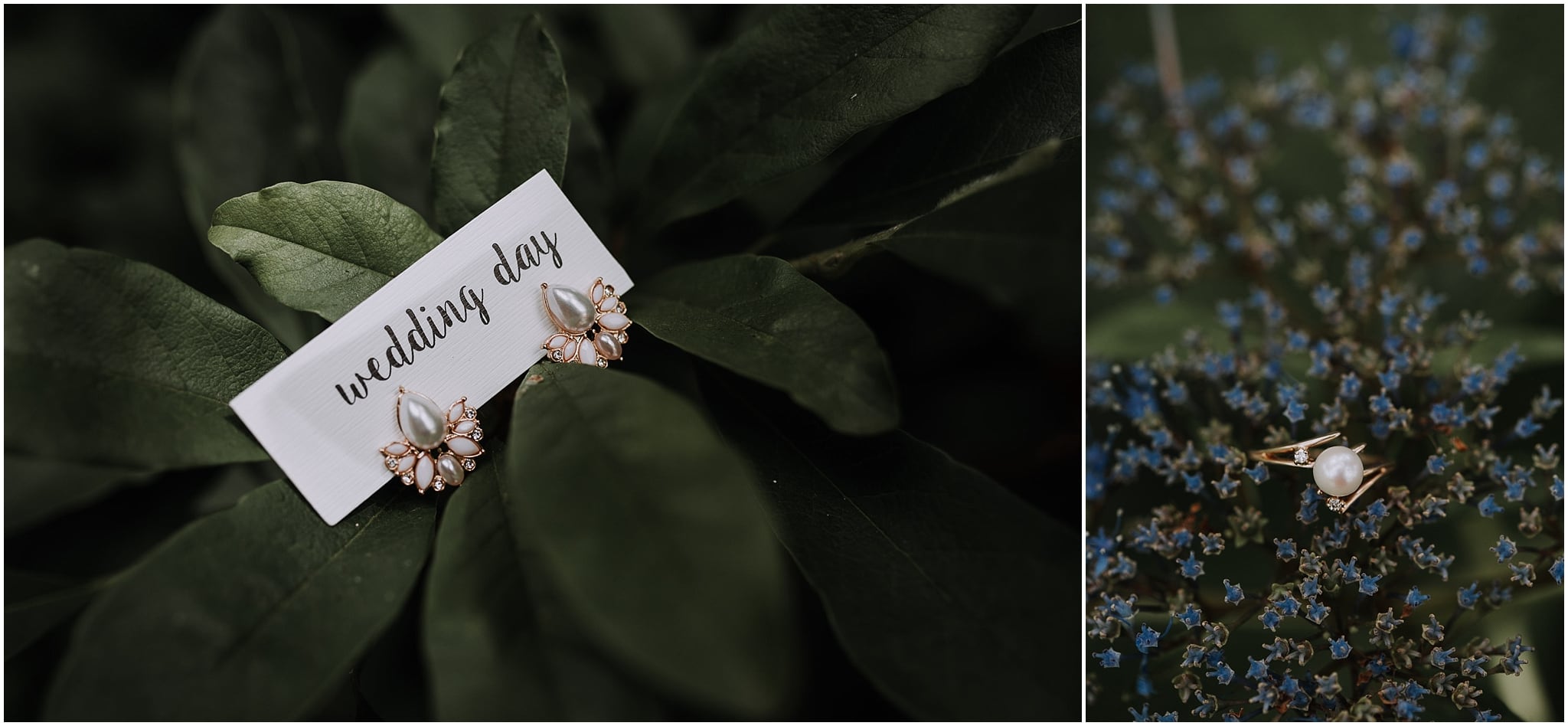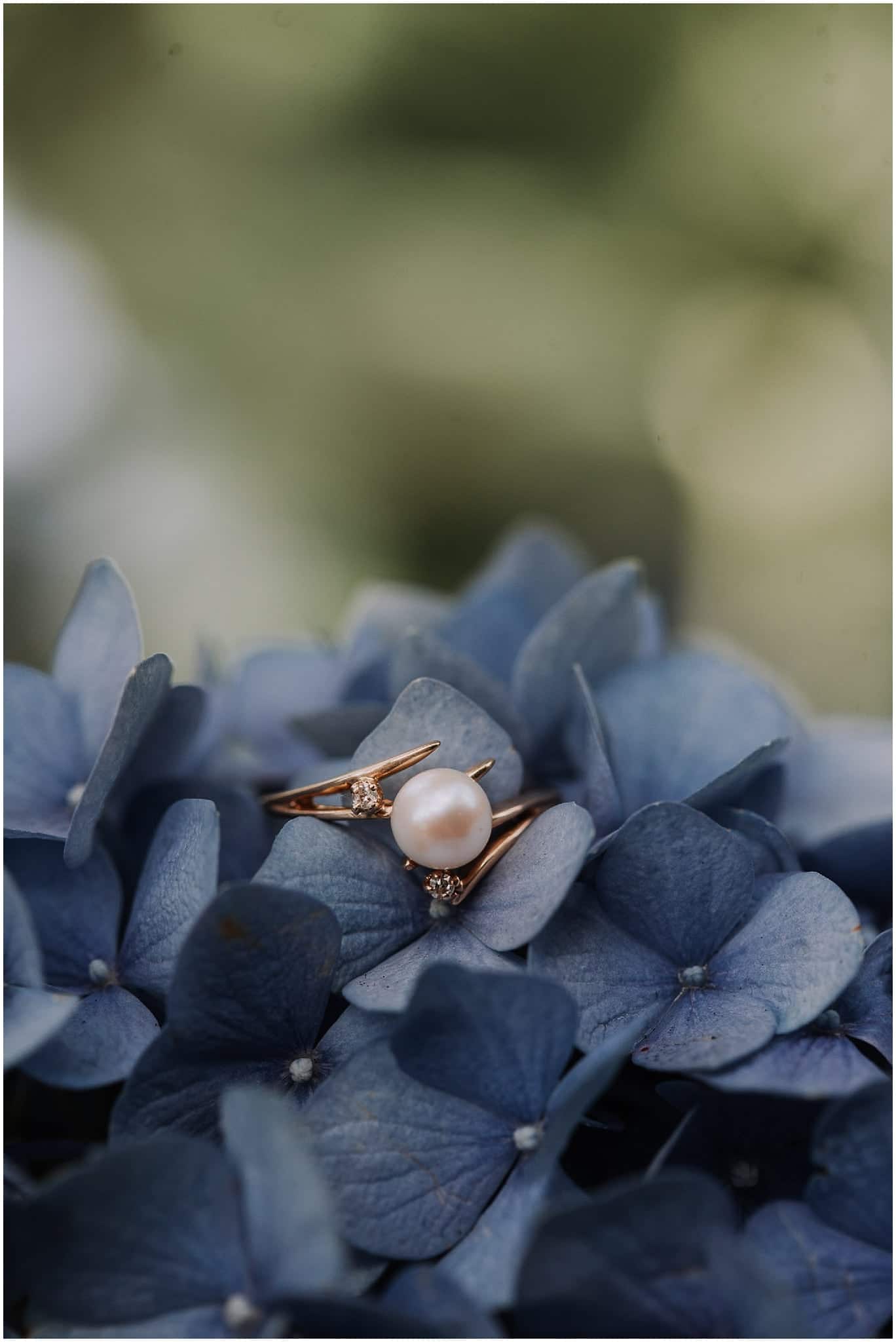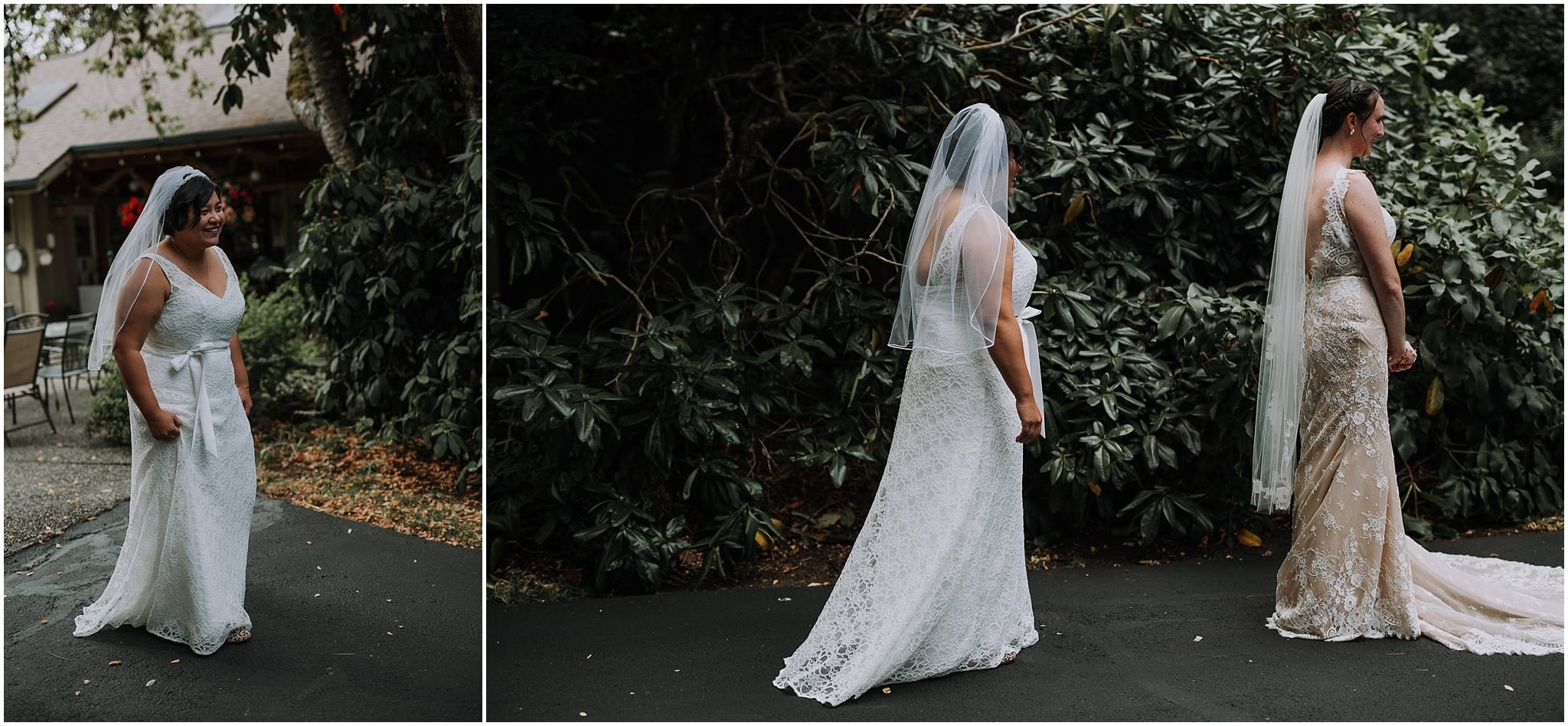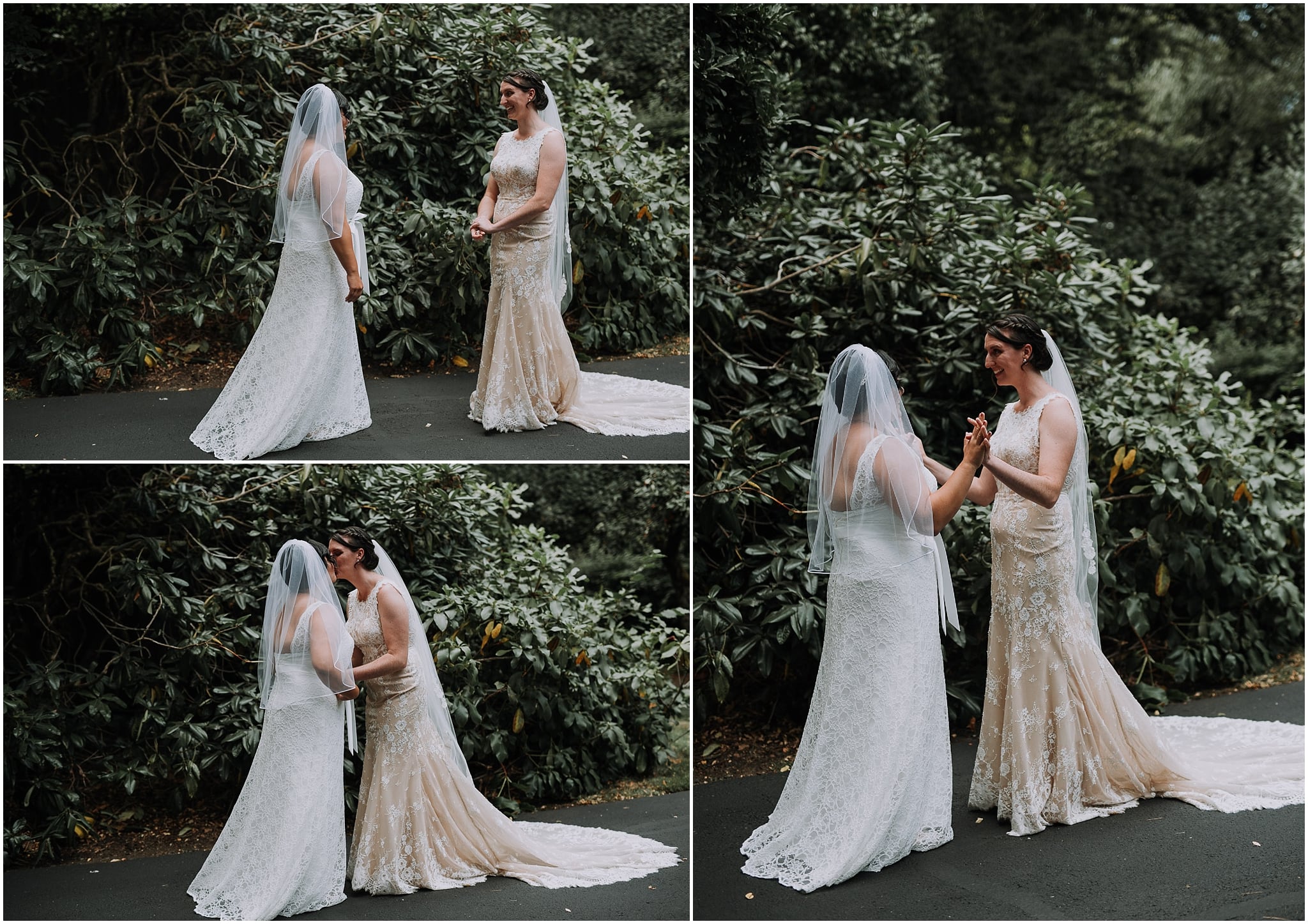 "We both always envisioned ourselves wearing dresses on our wedding day-so we did!"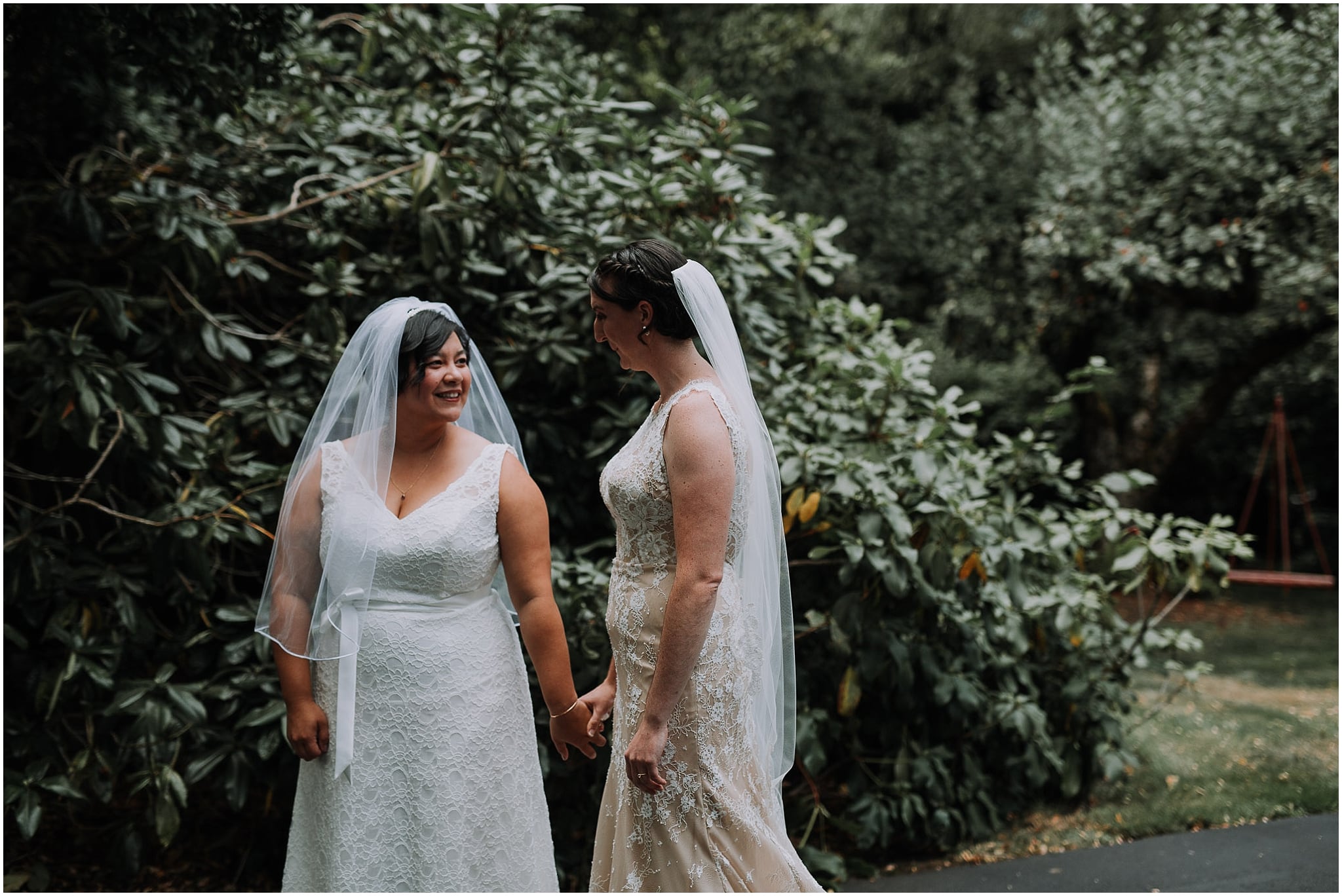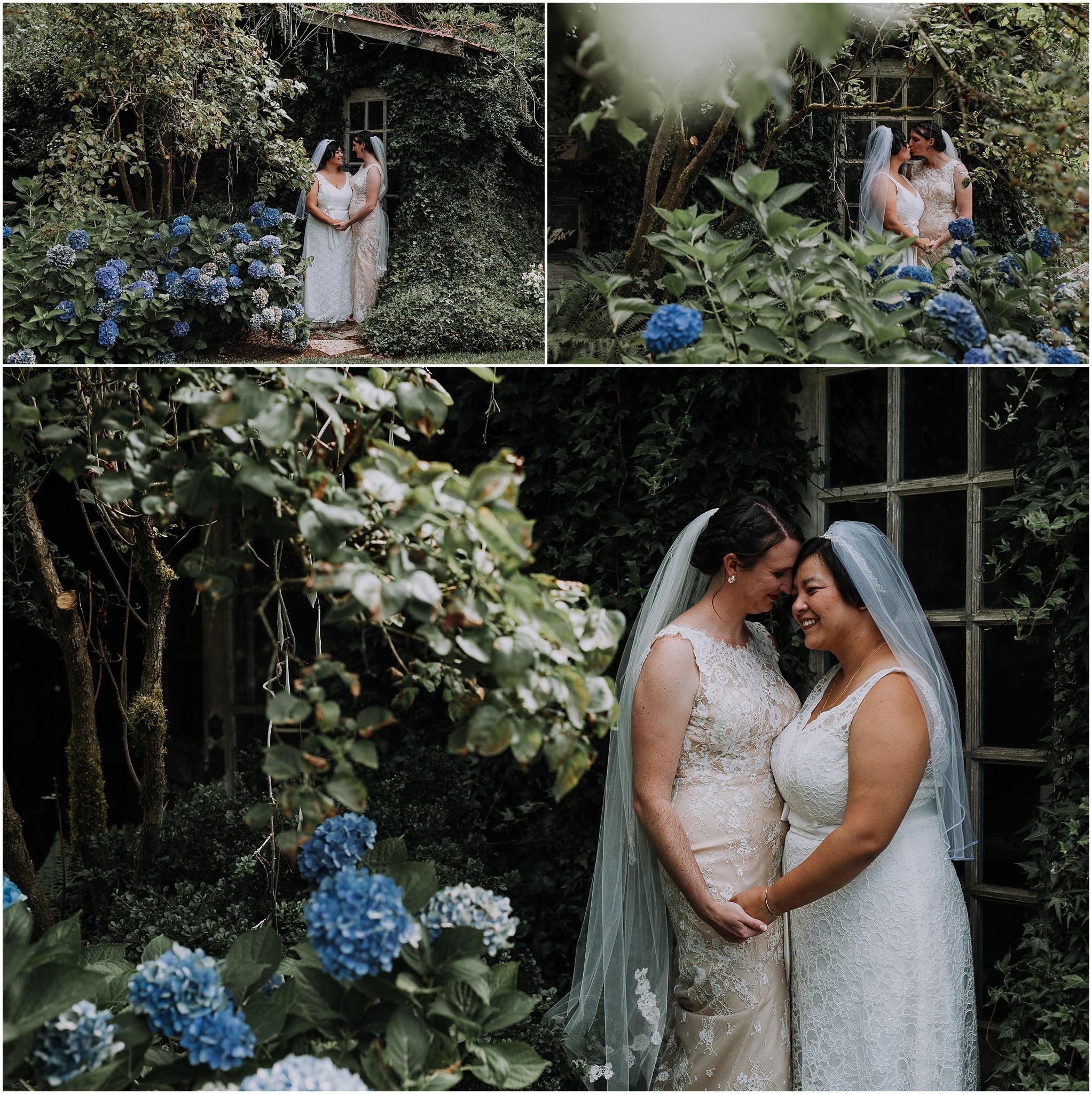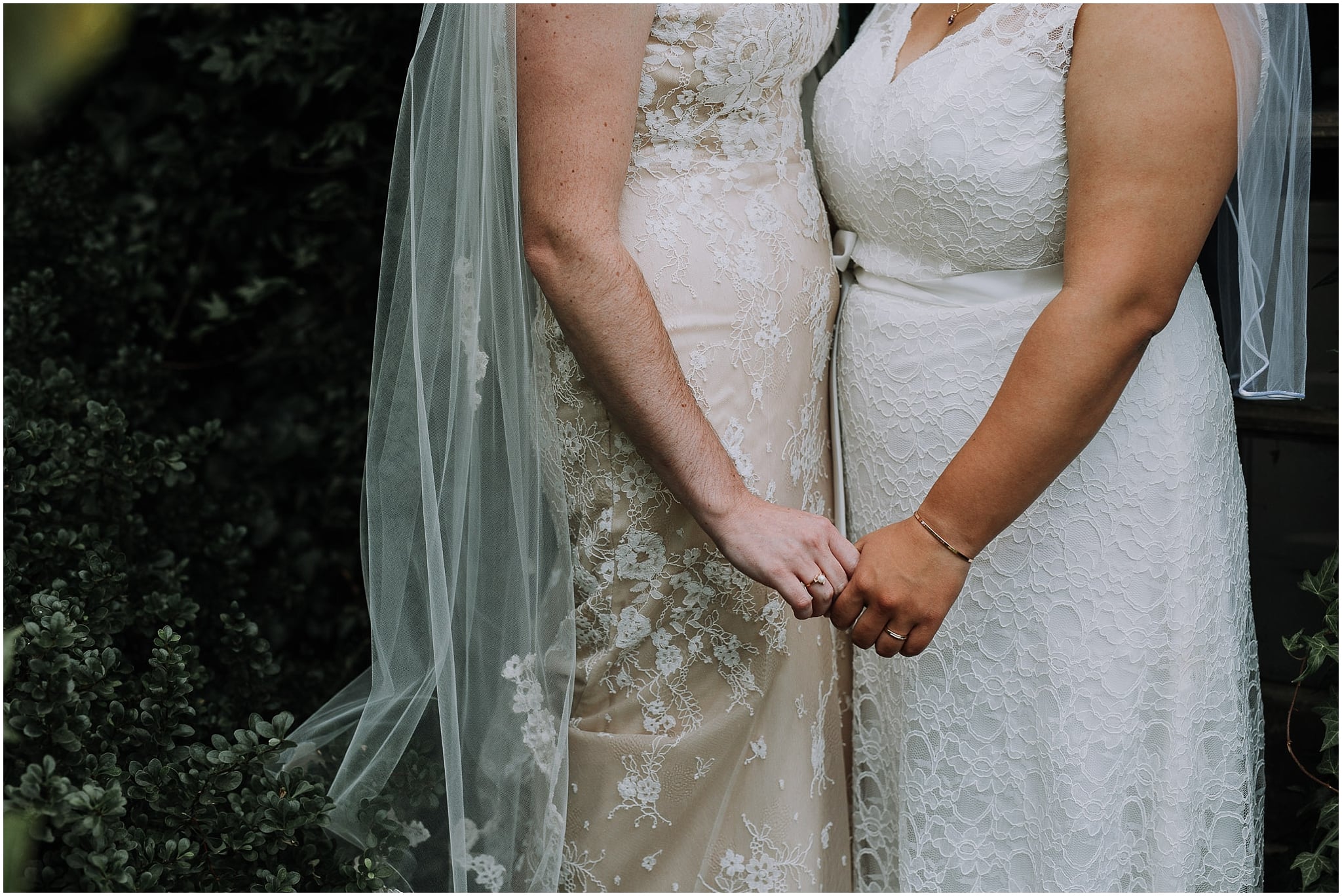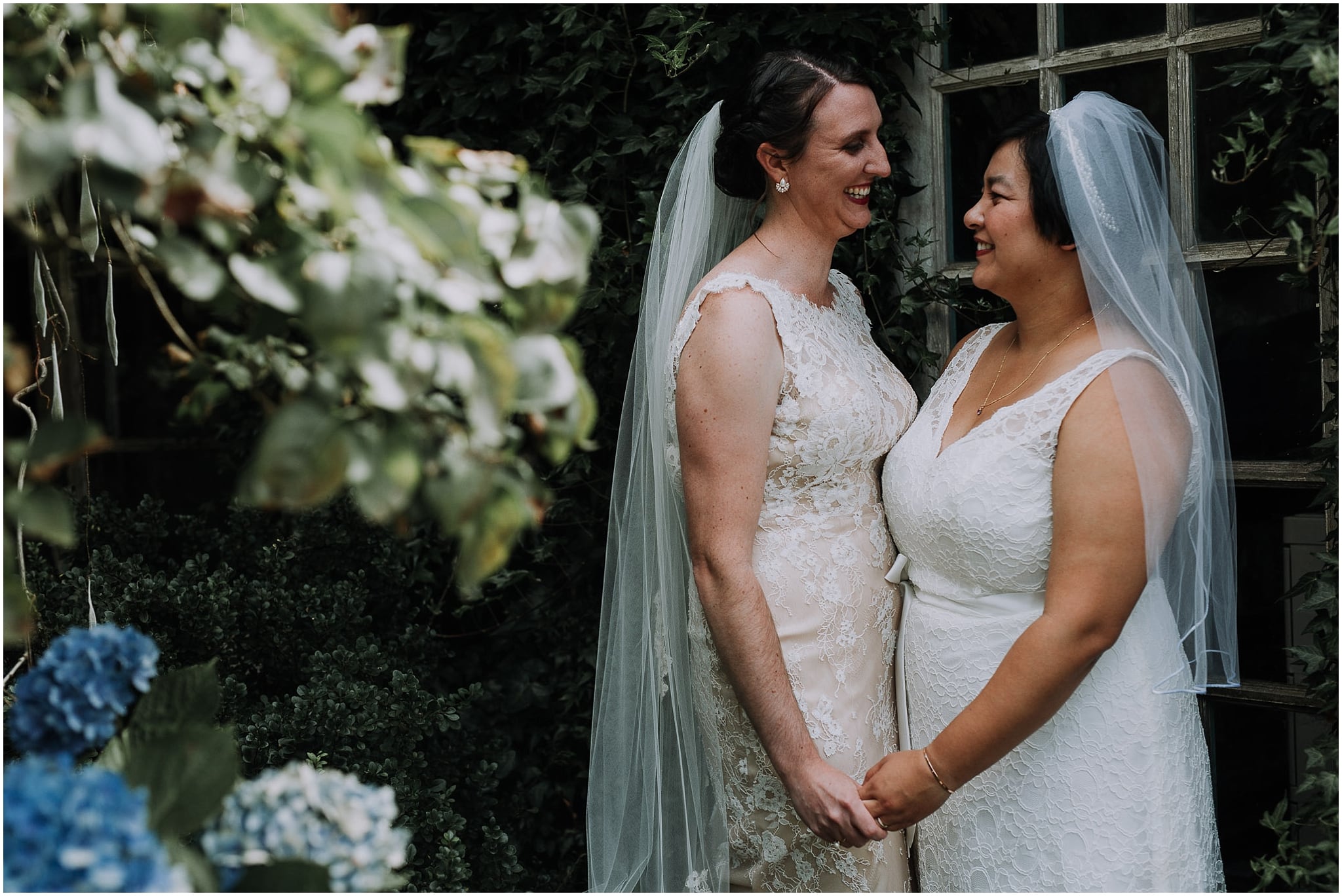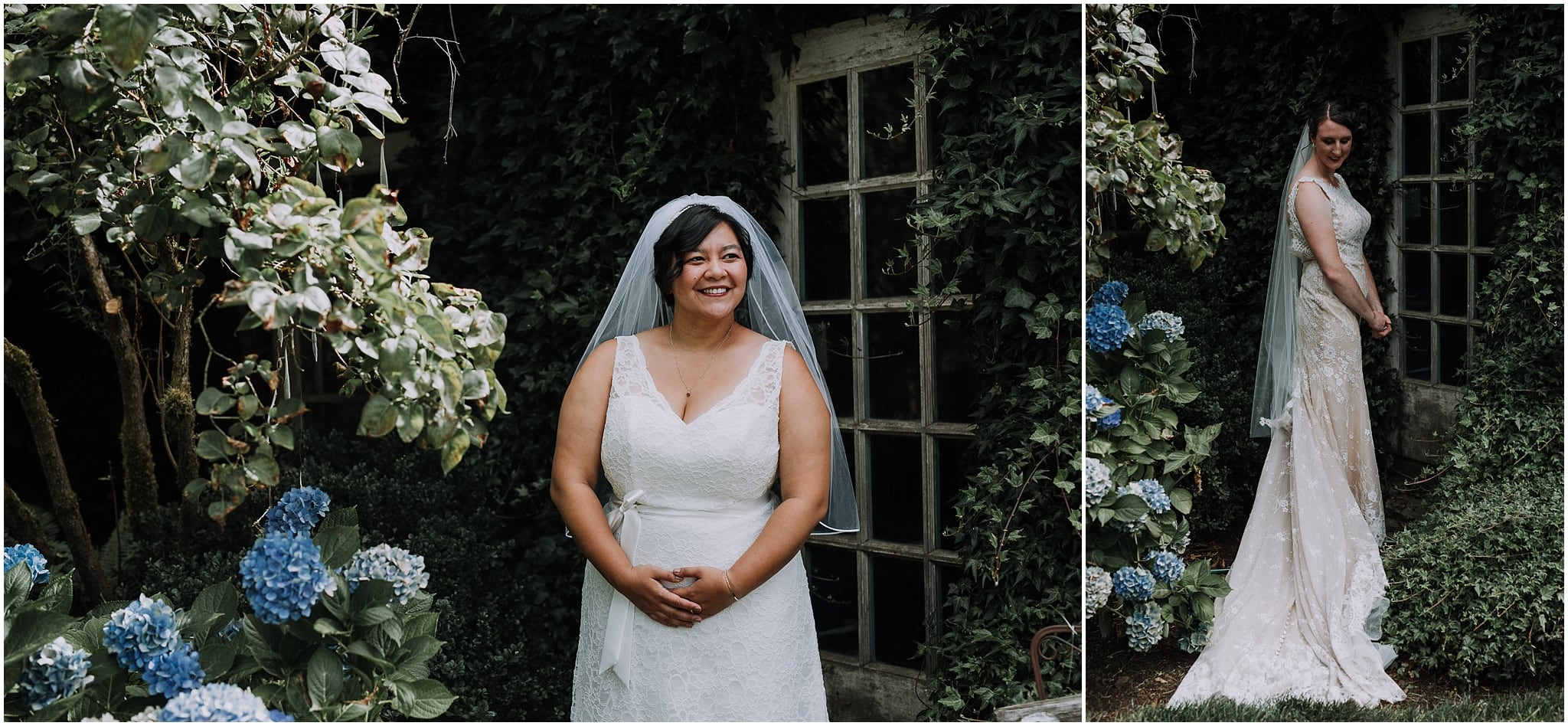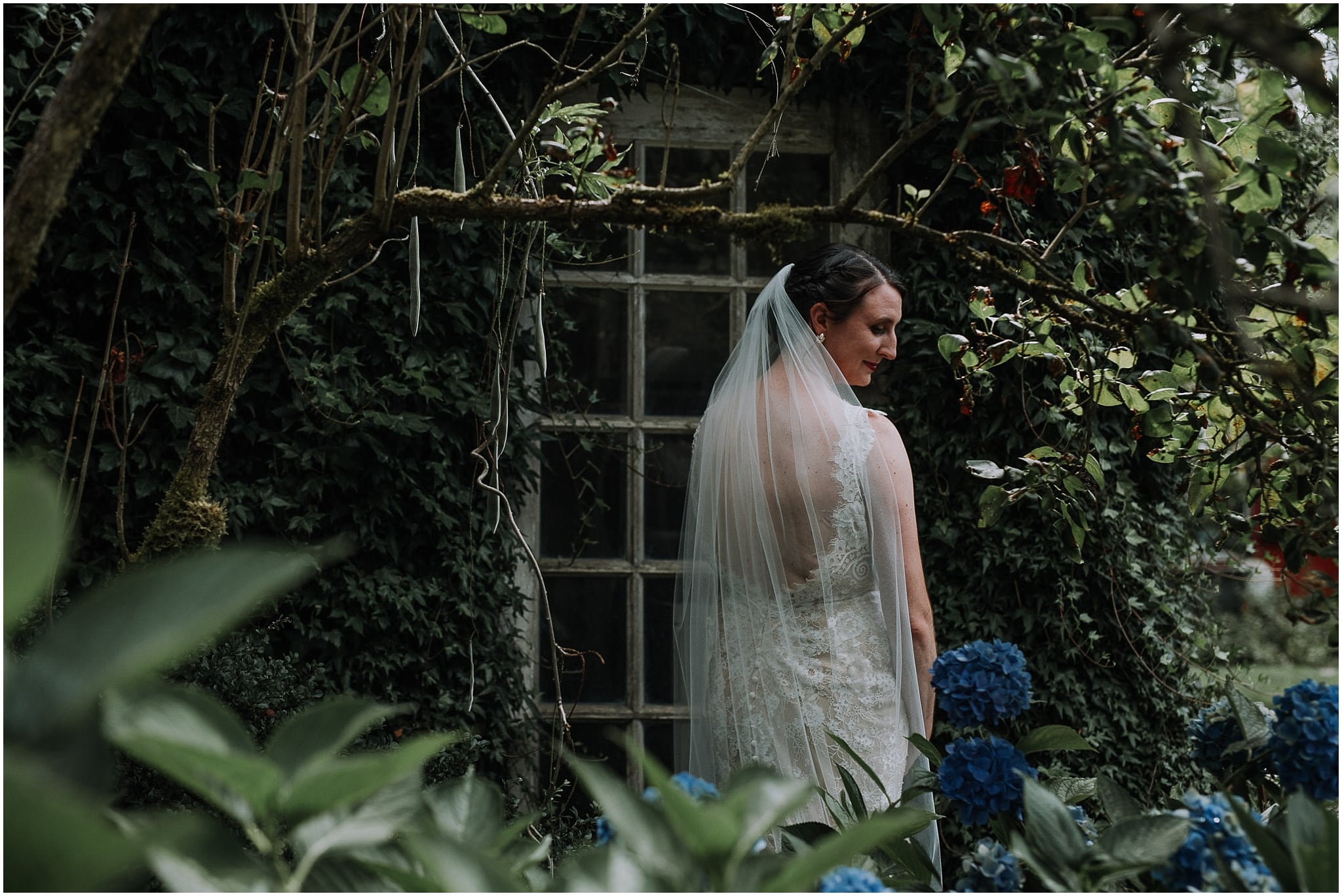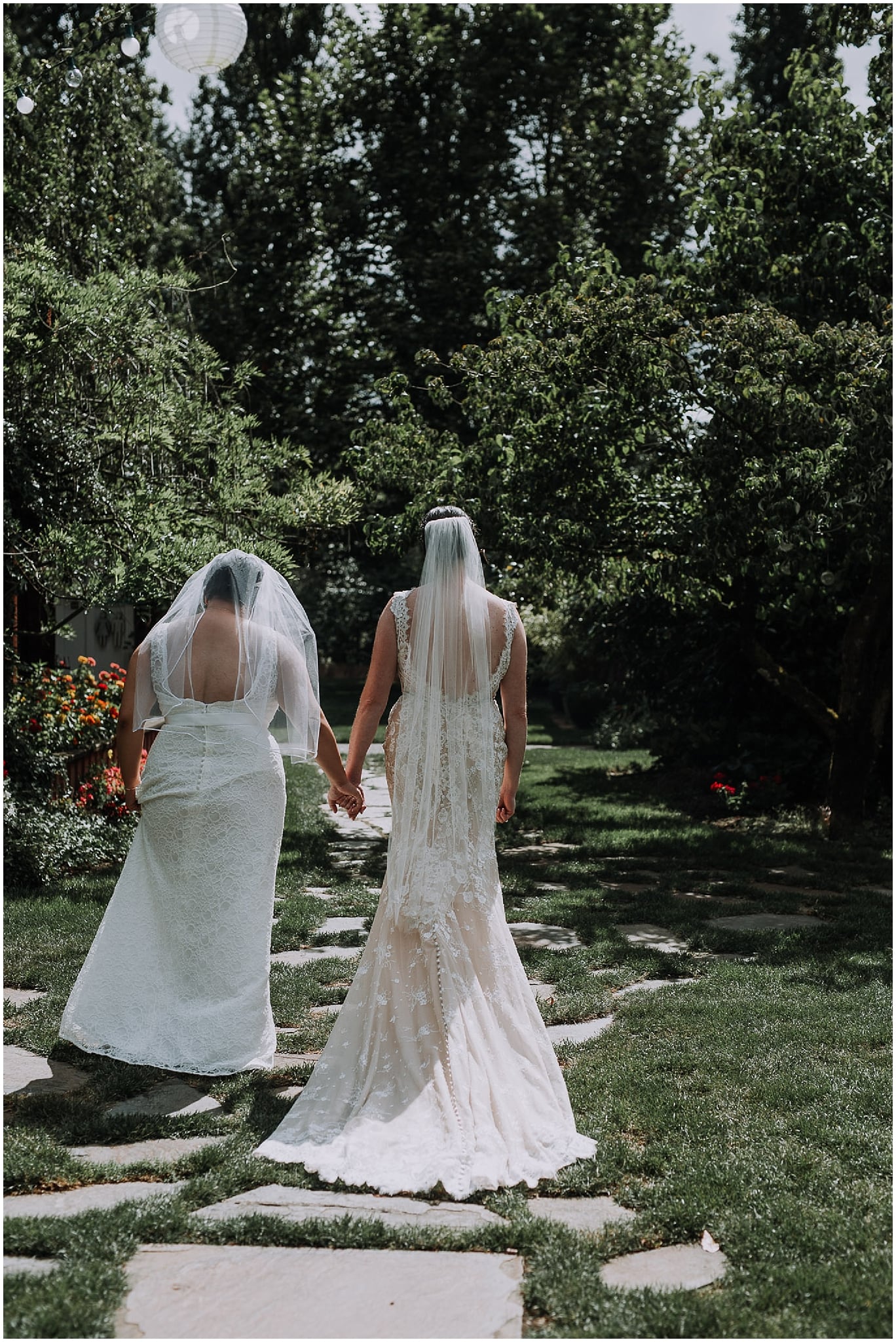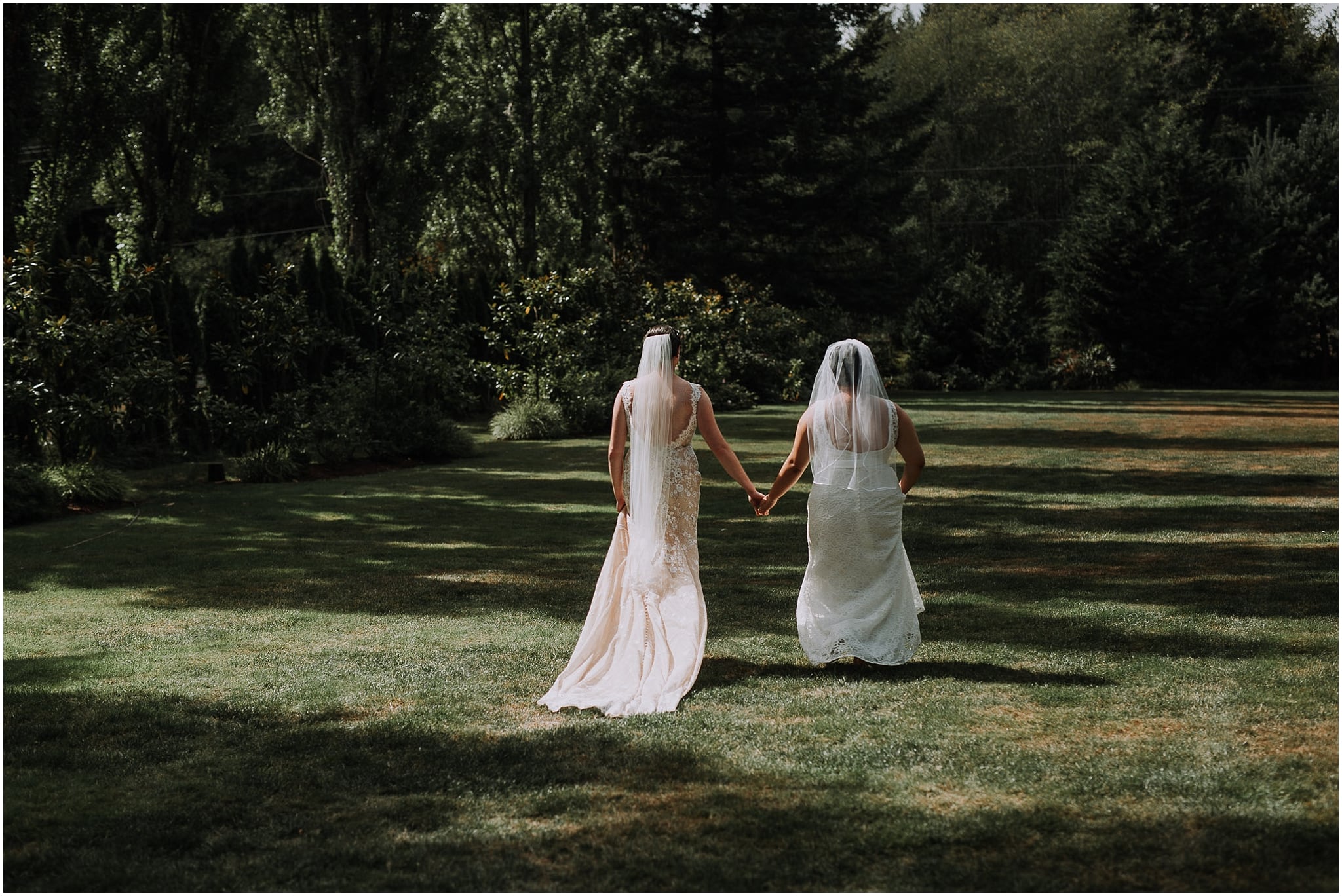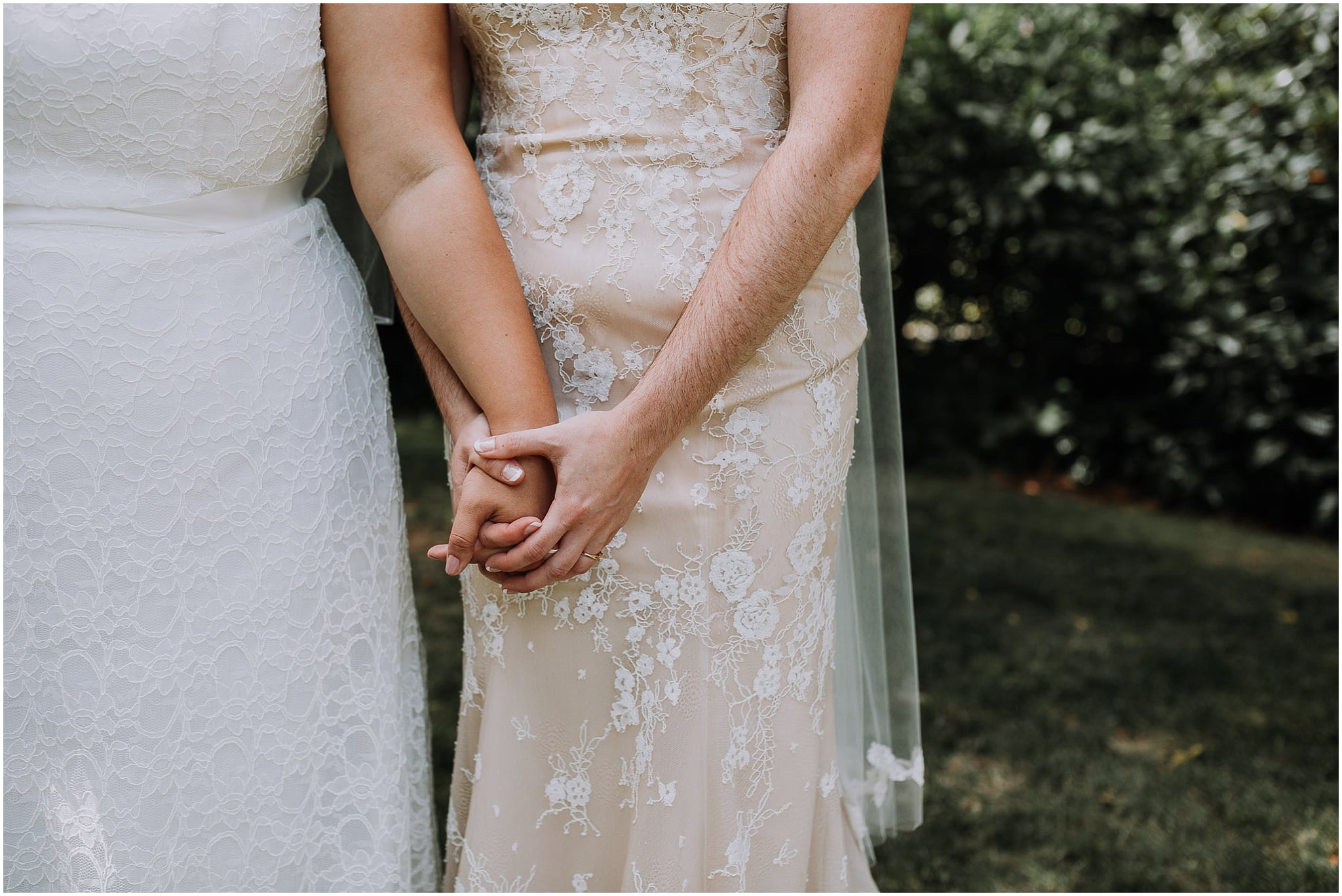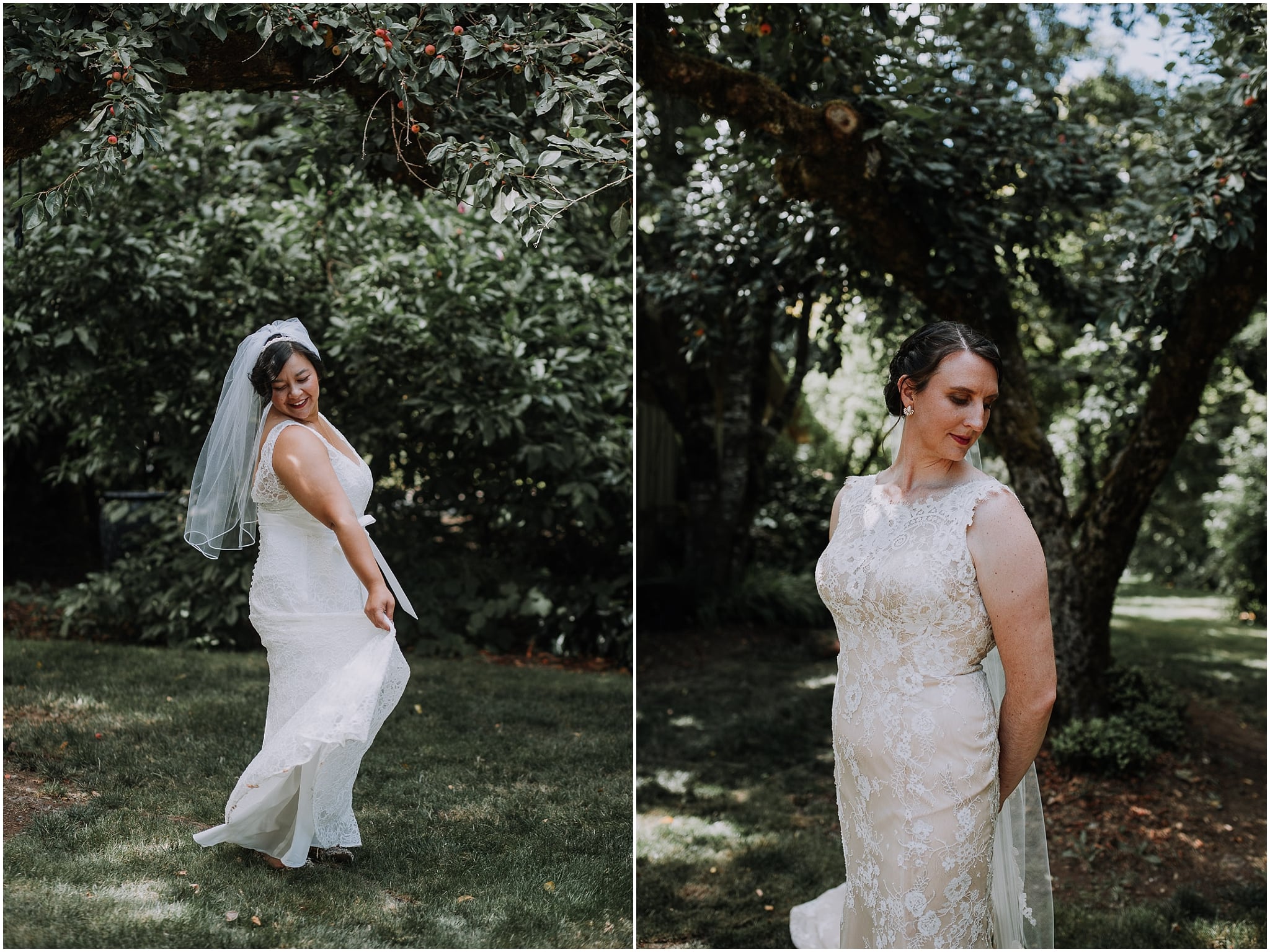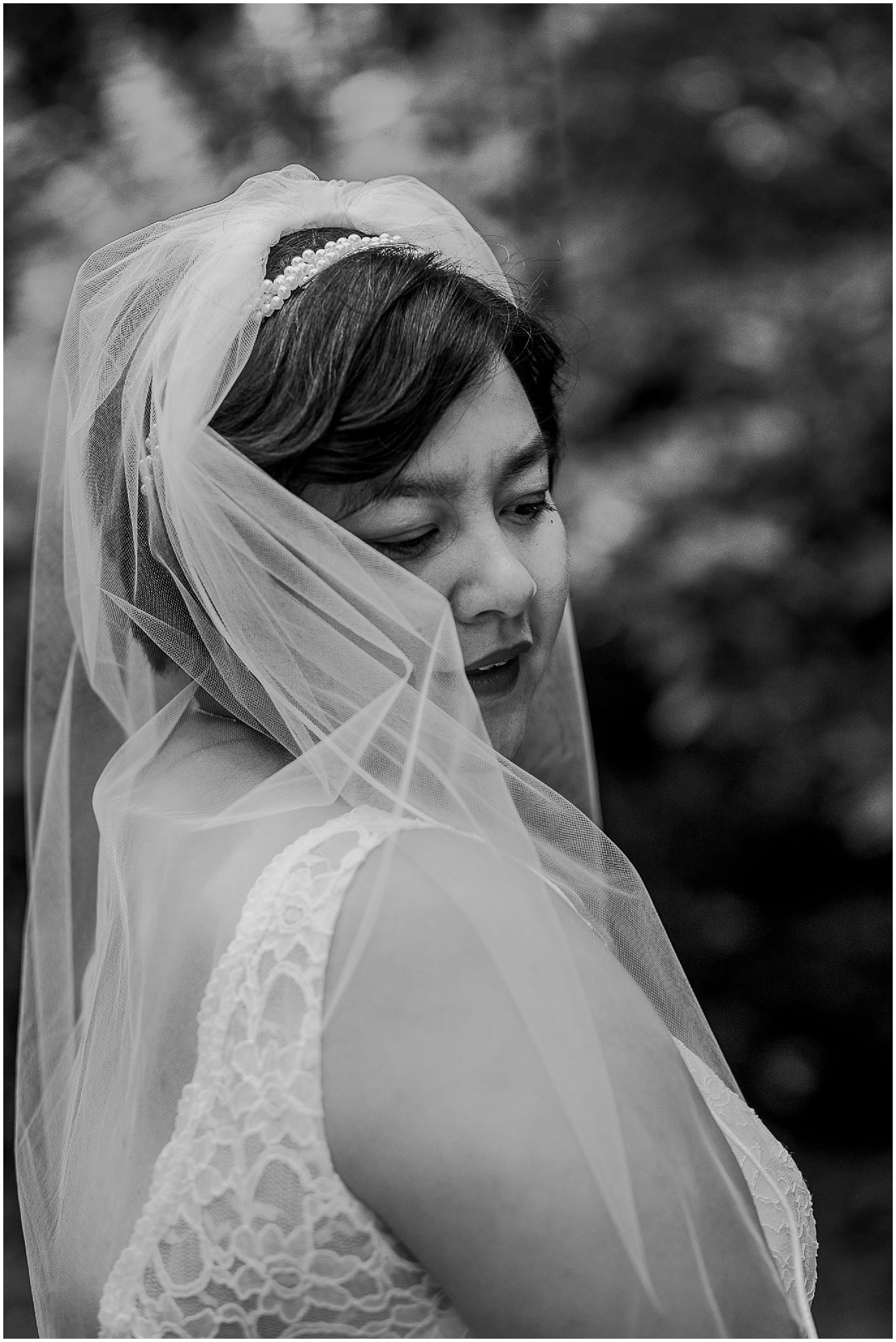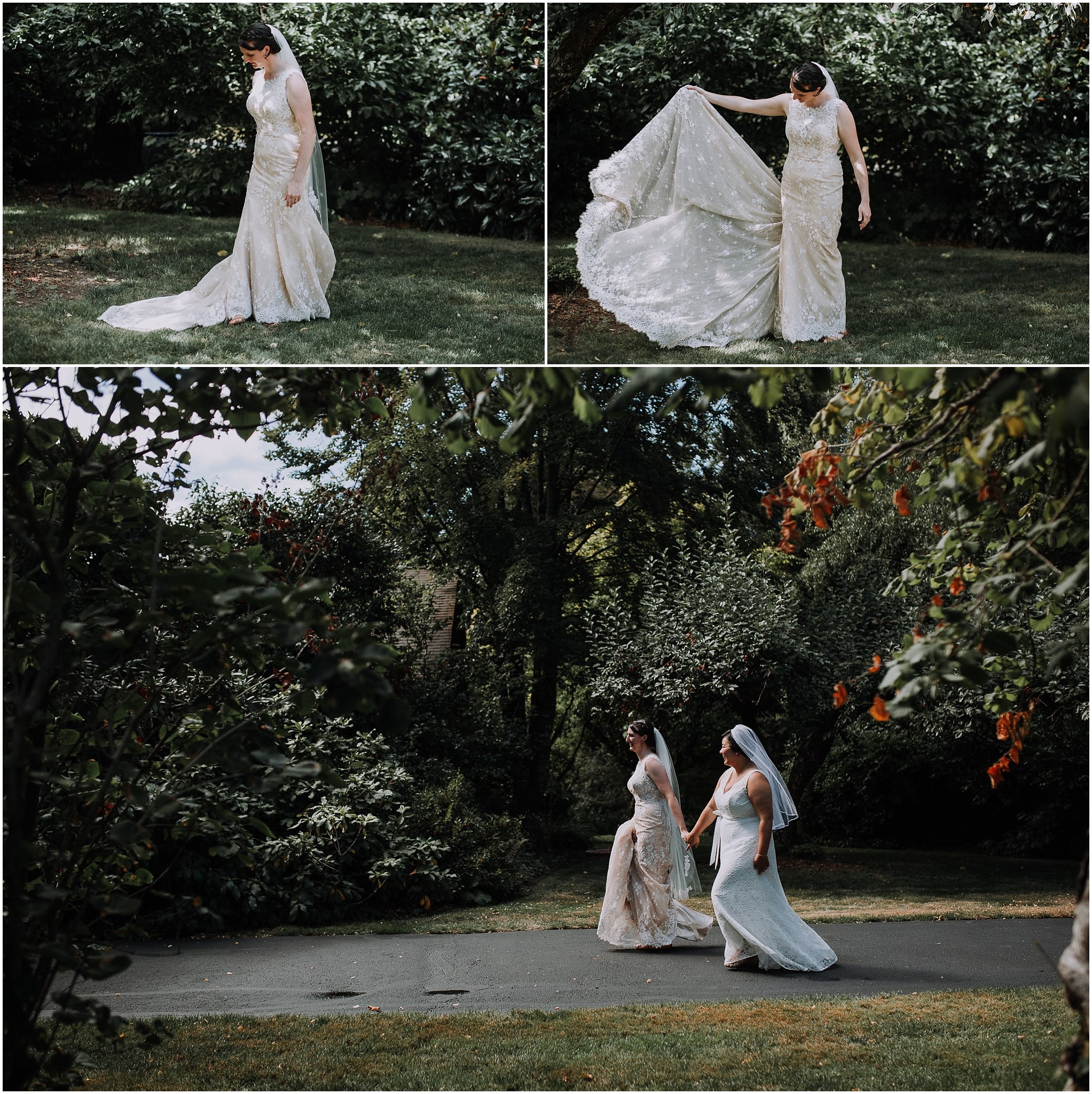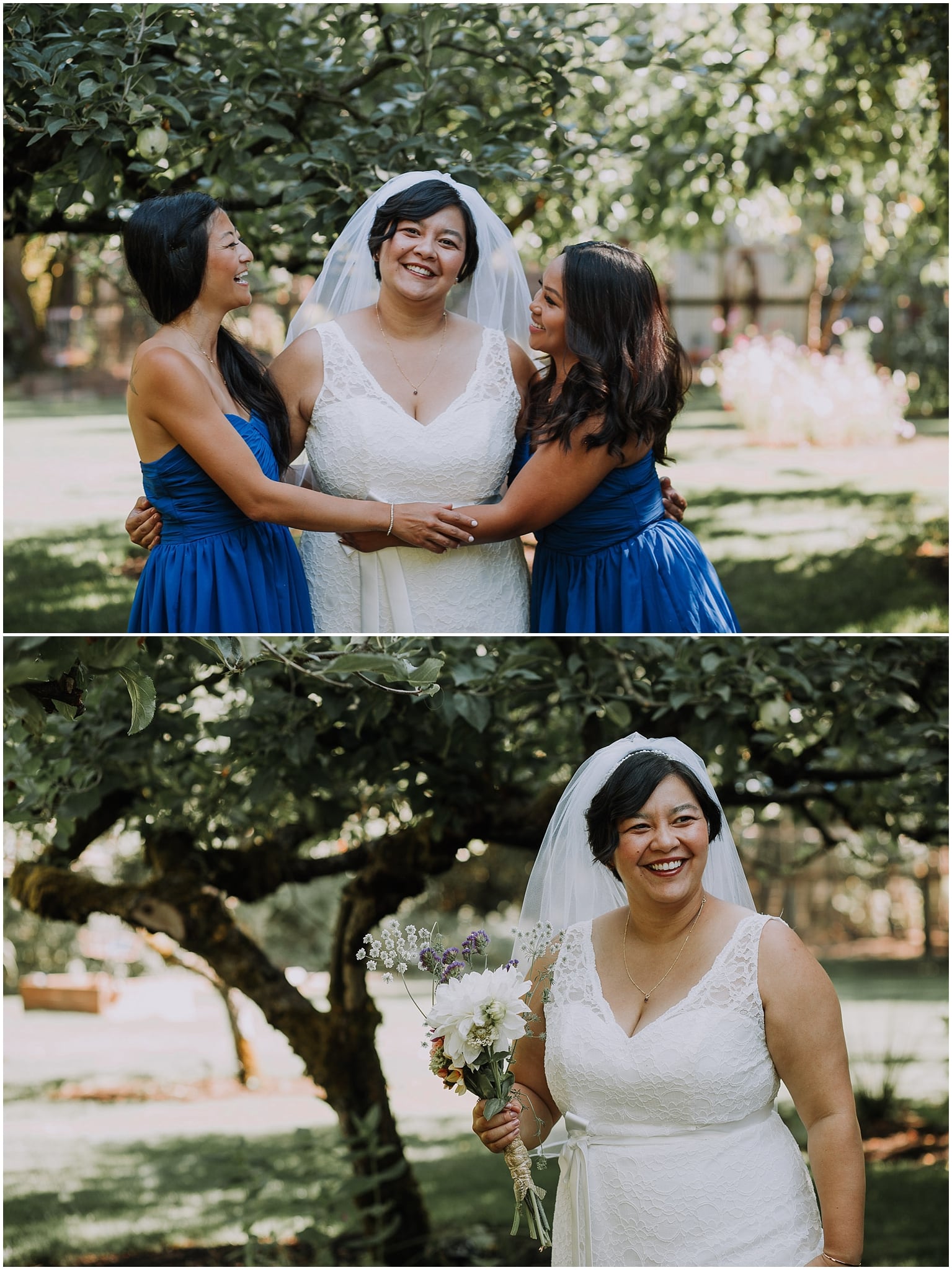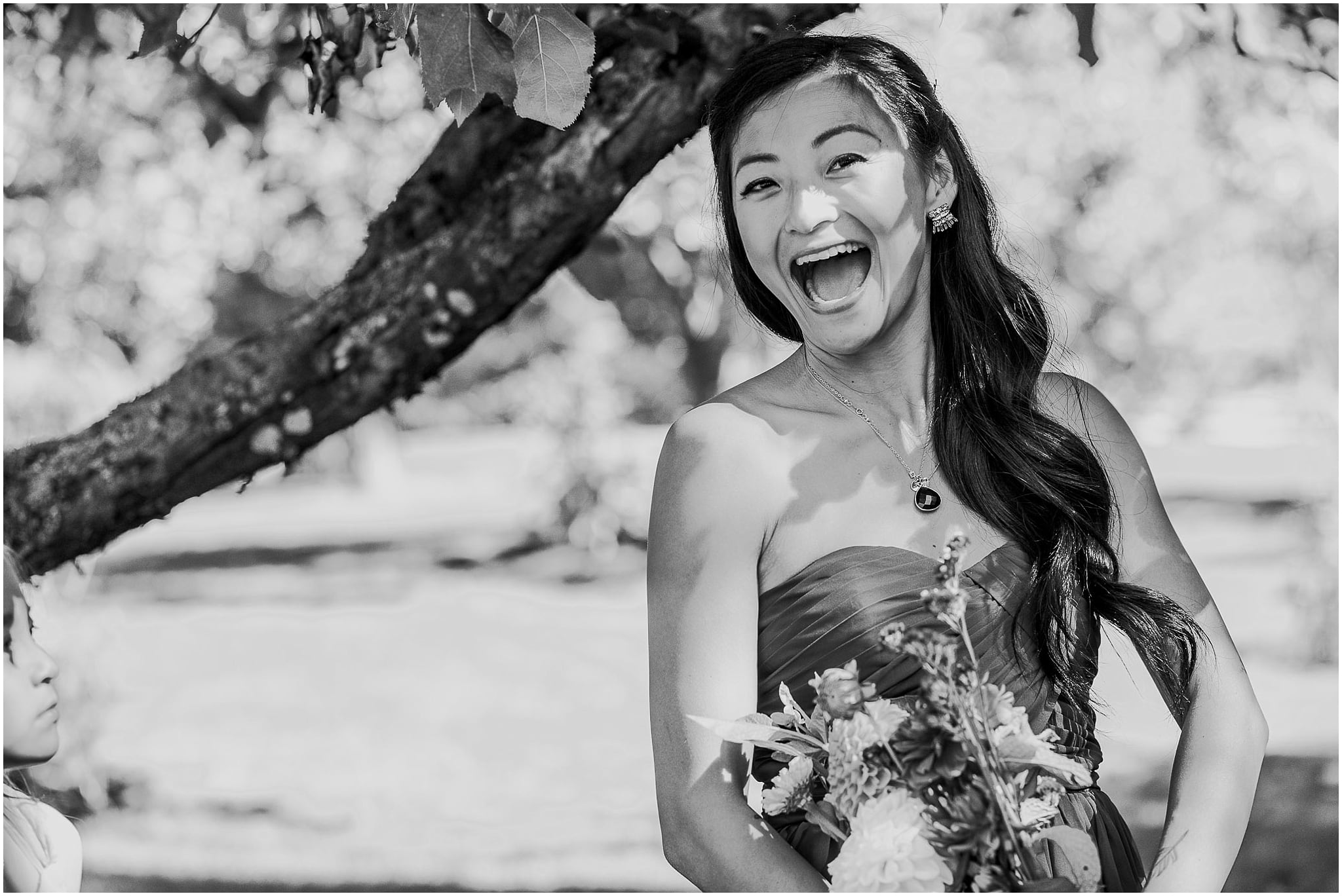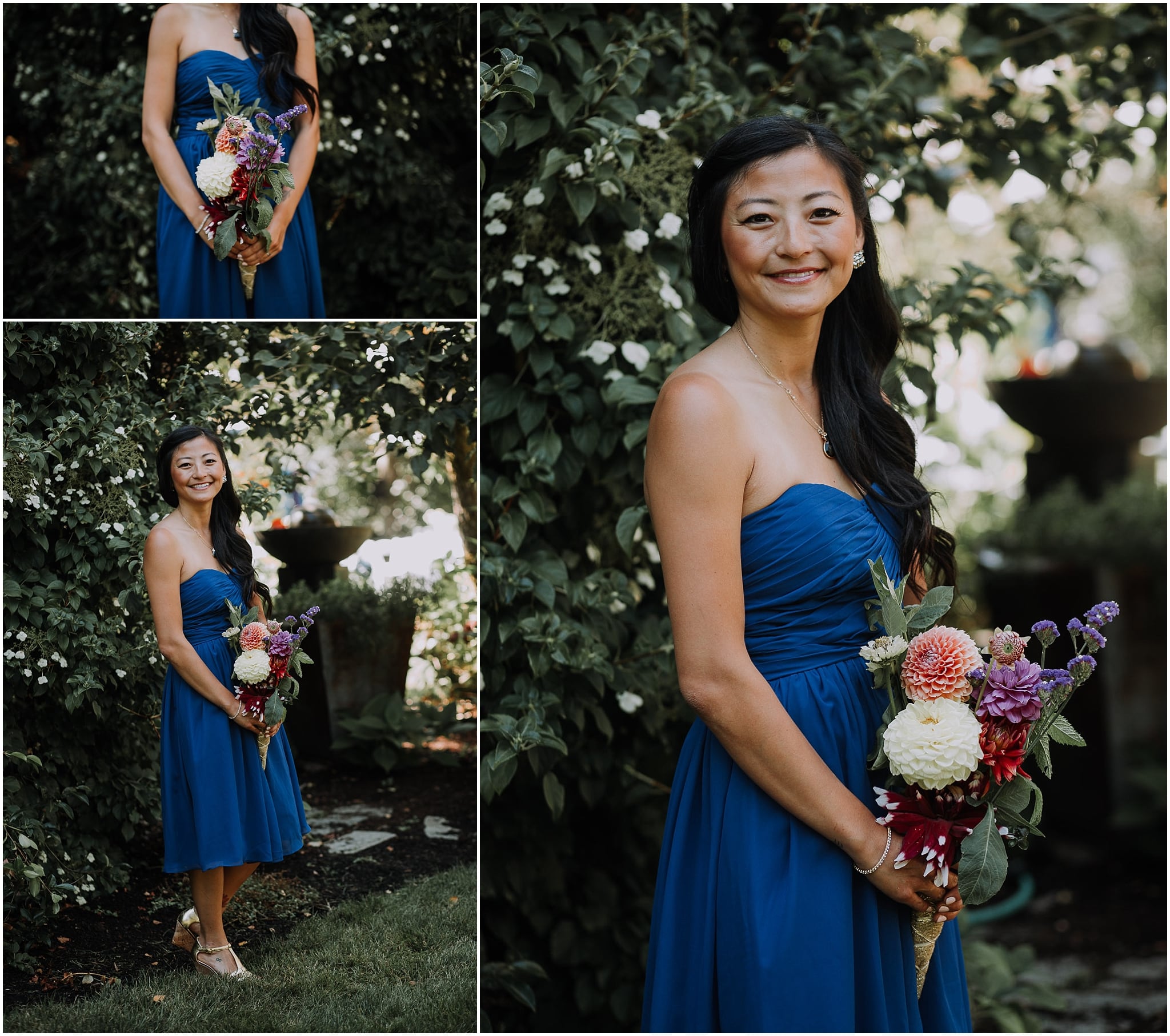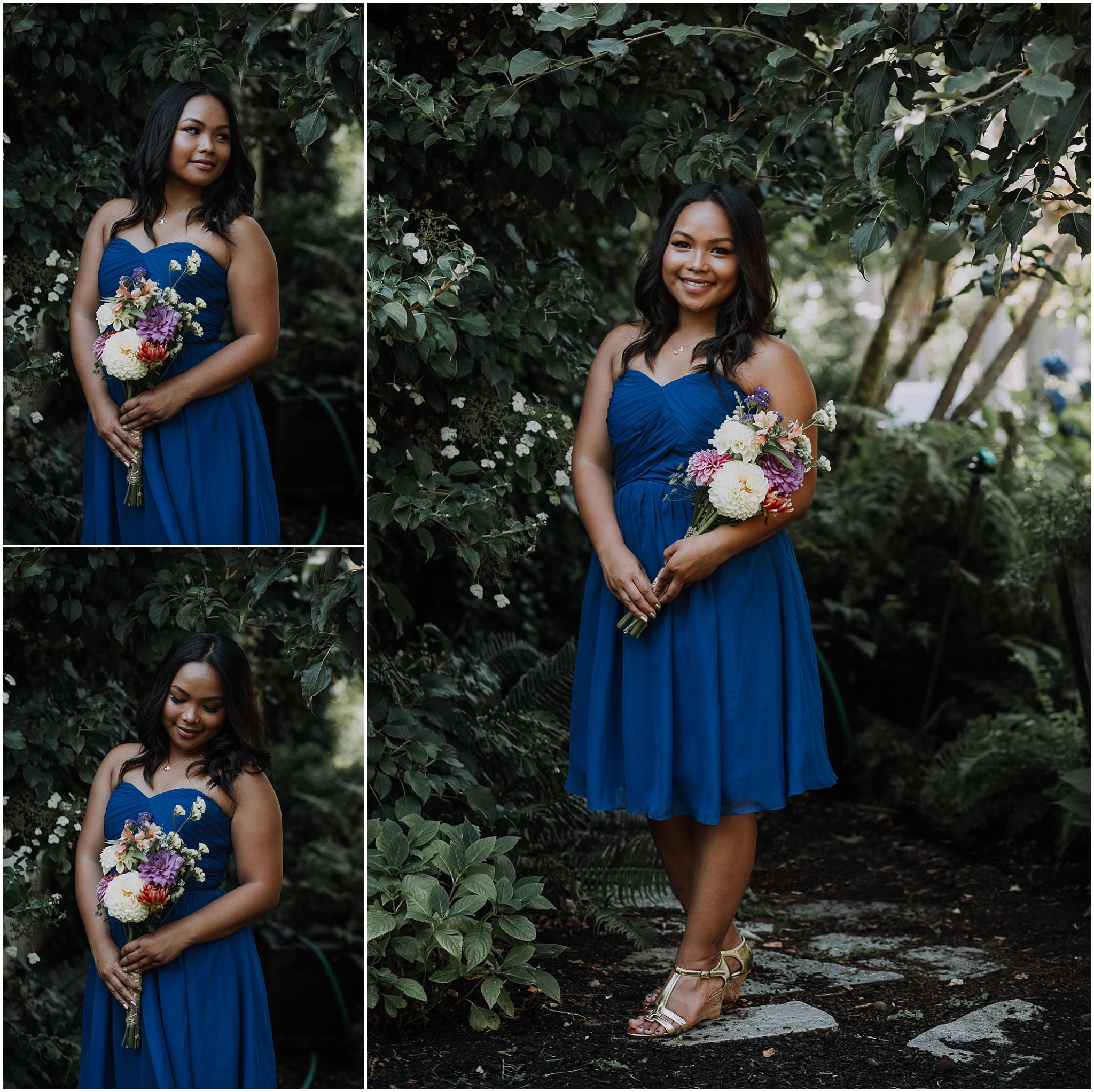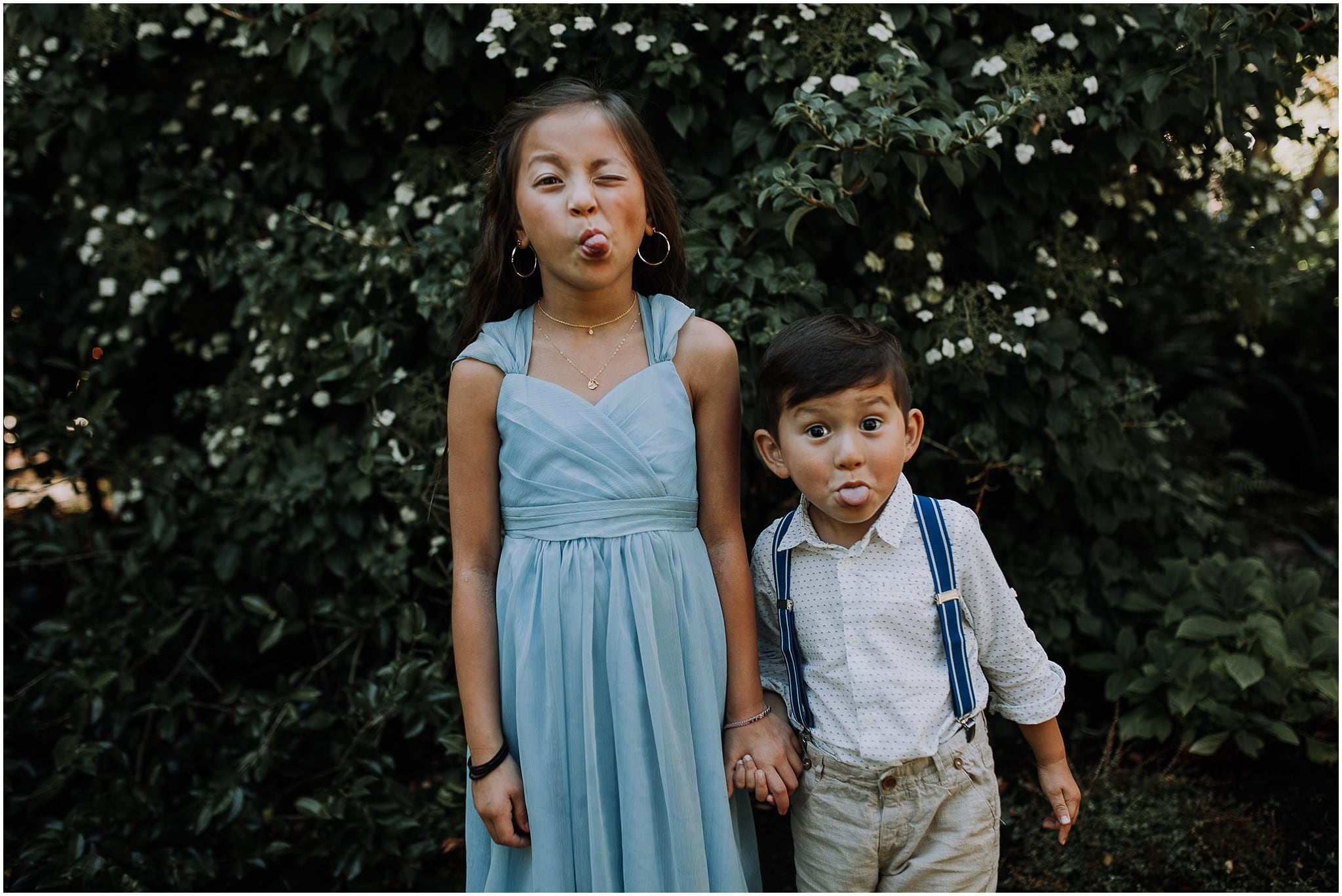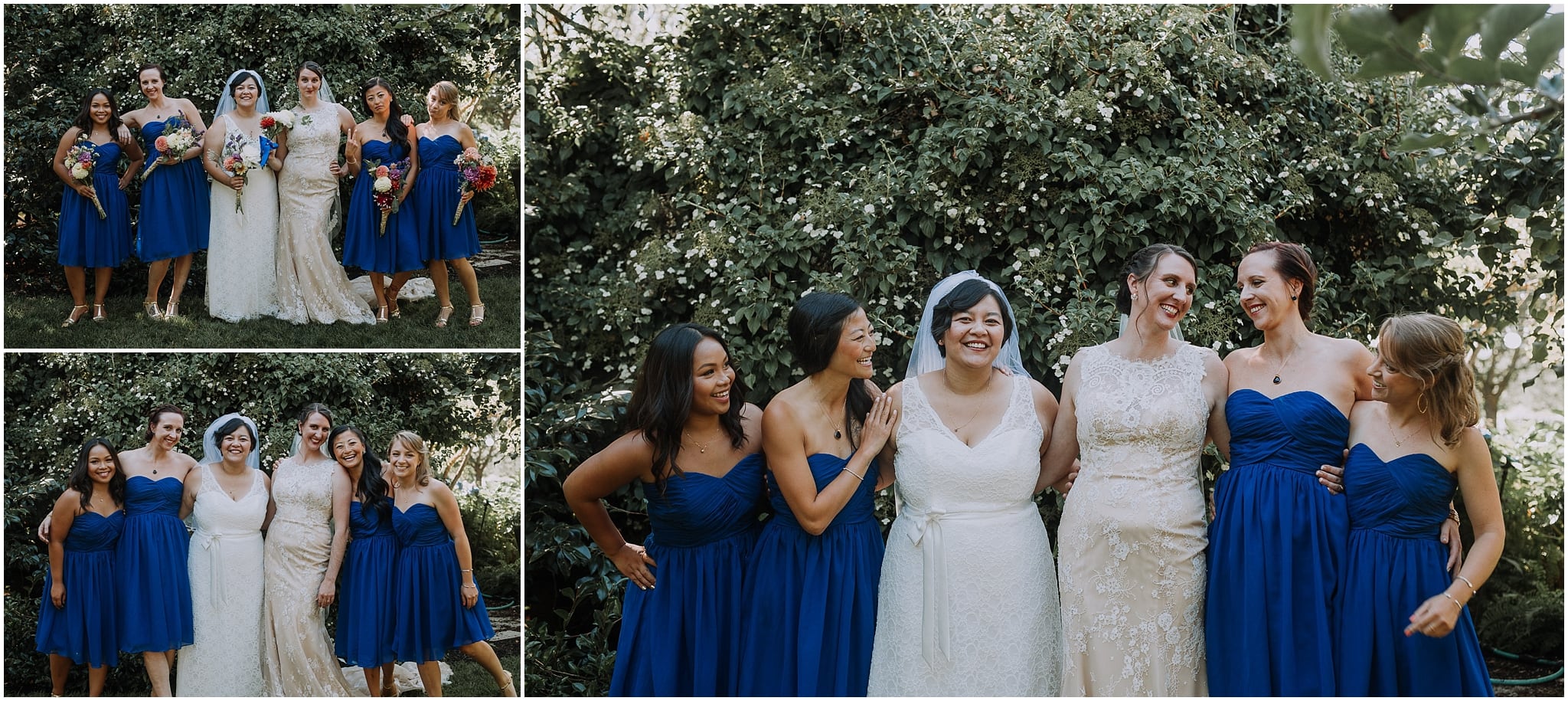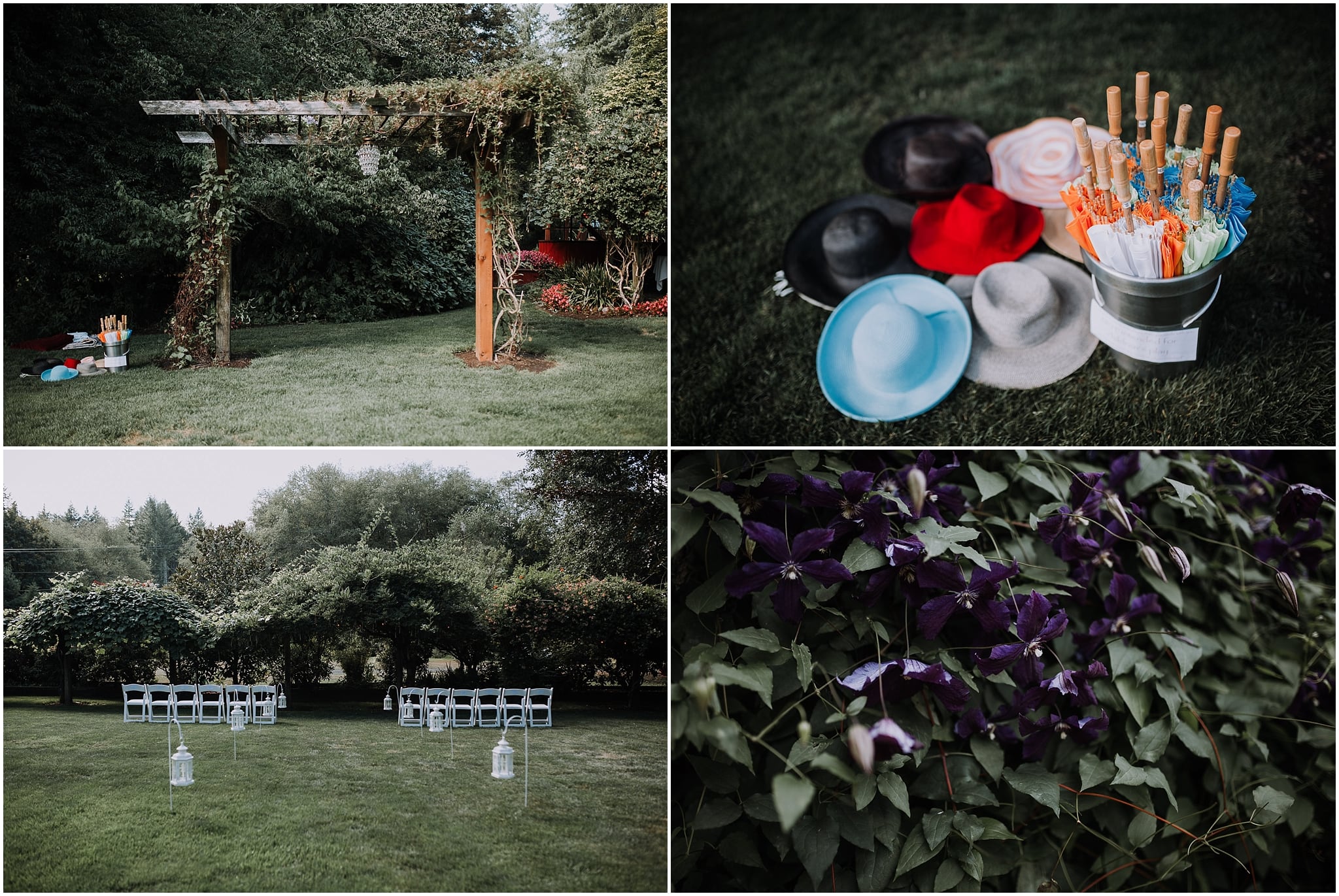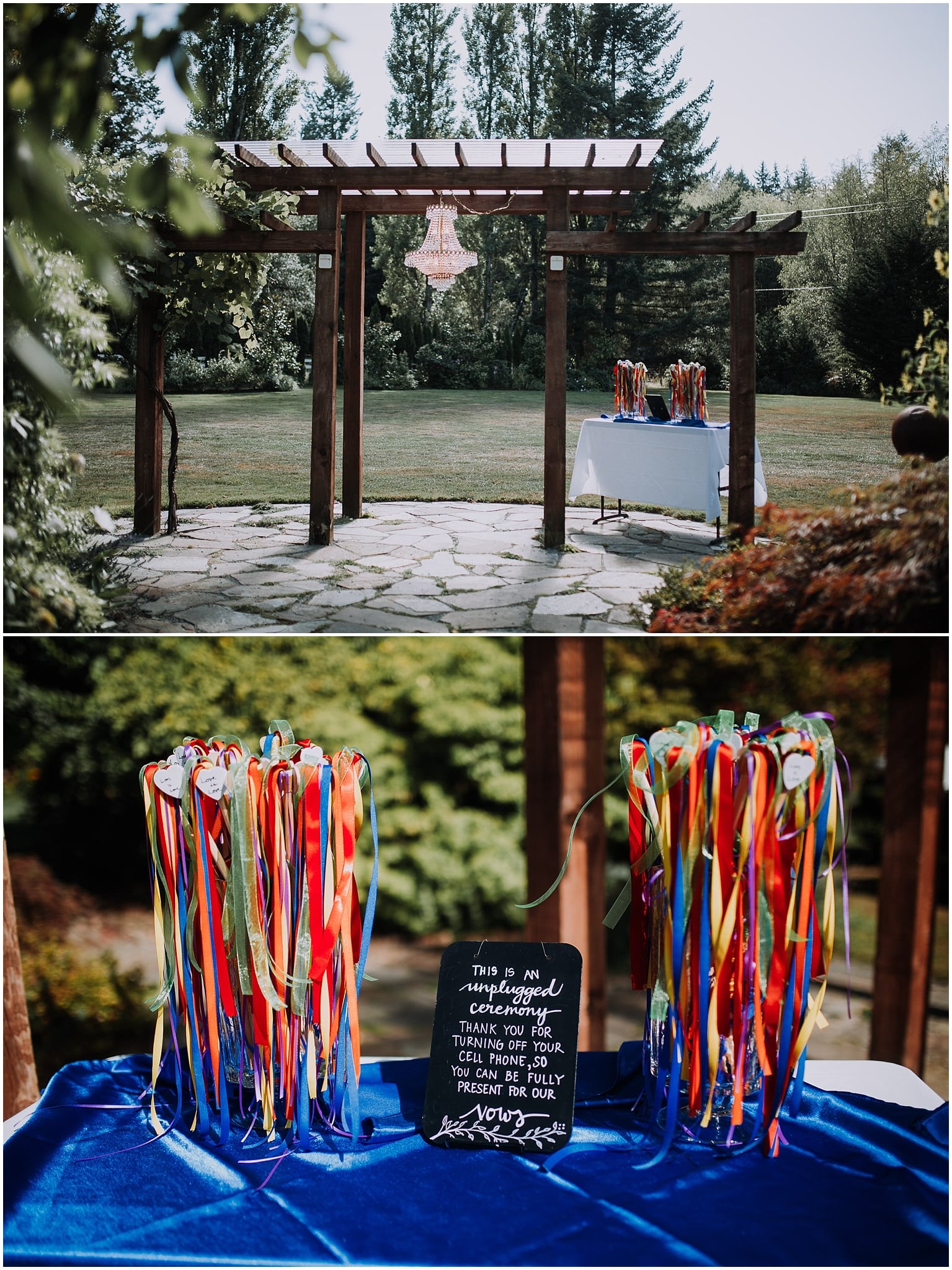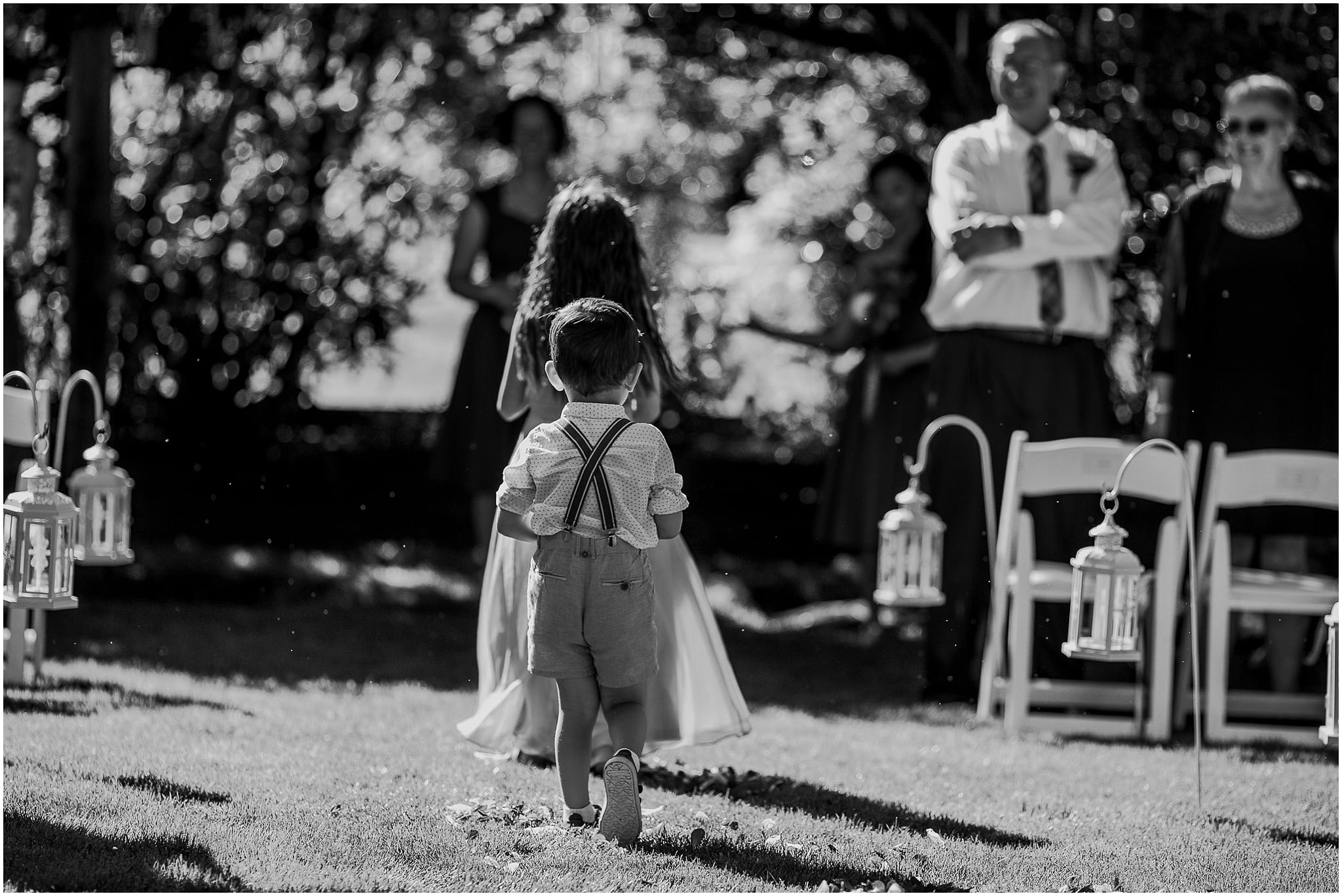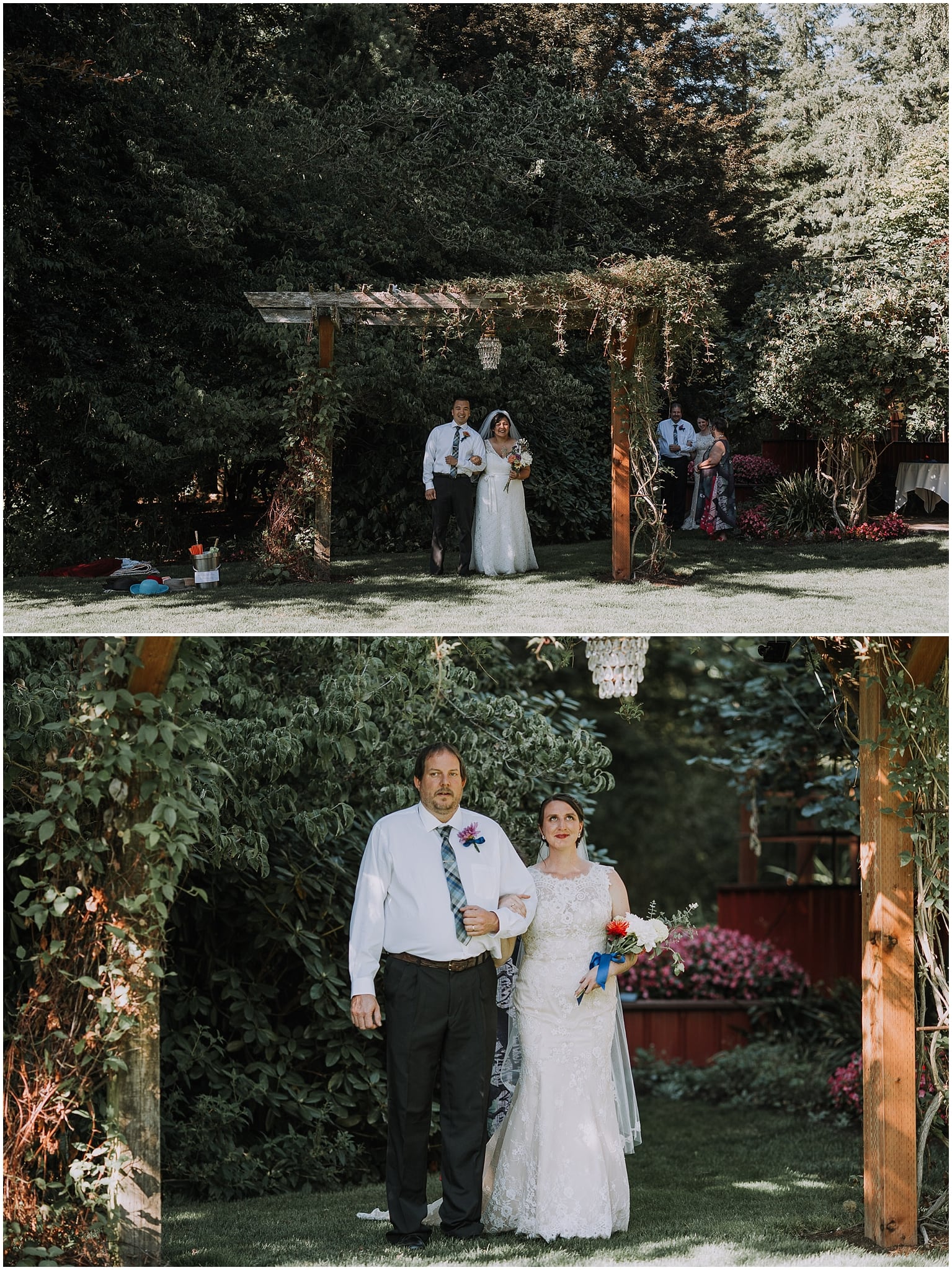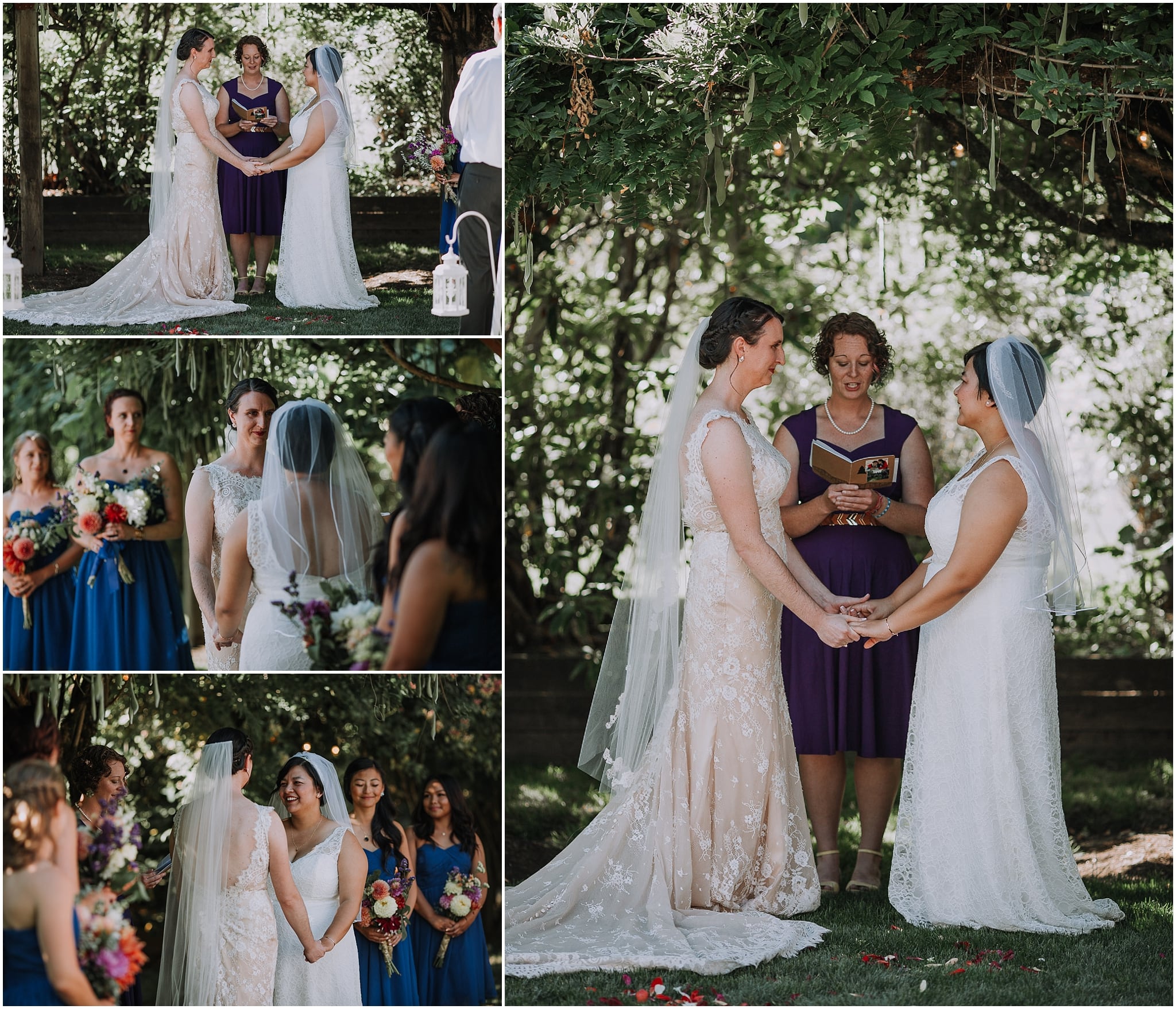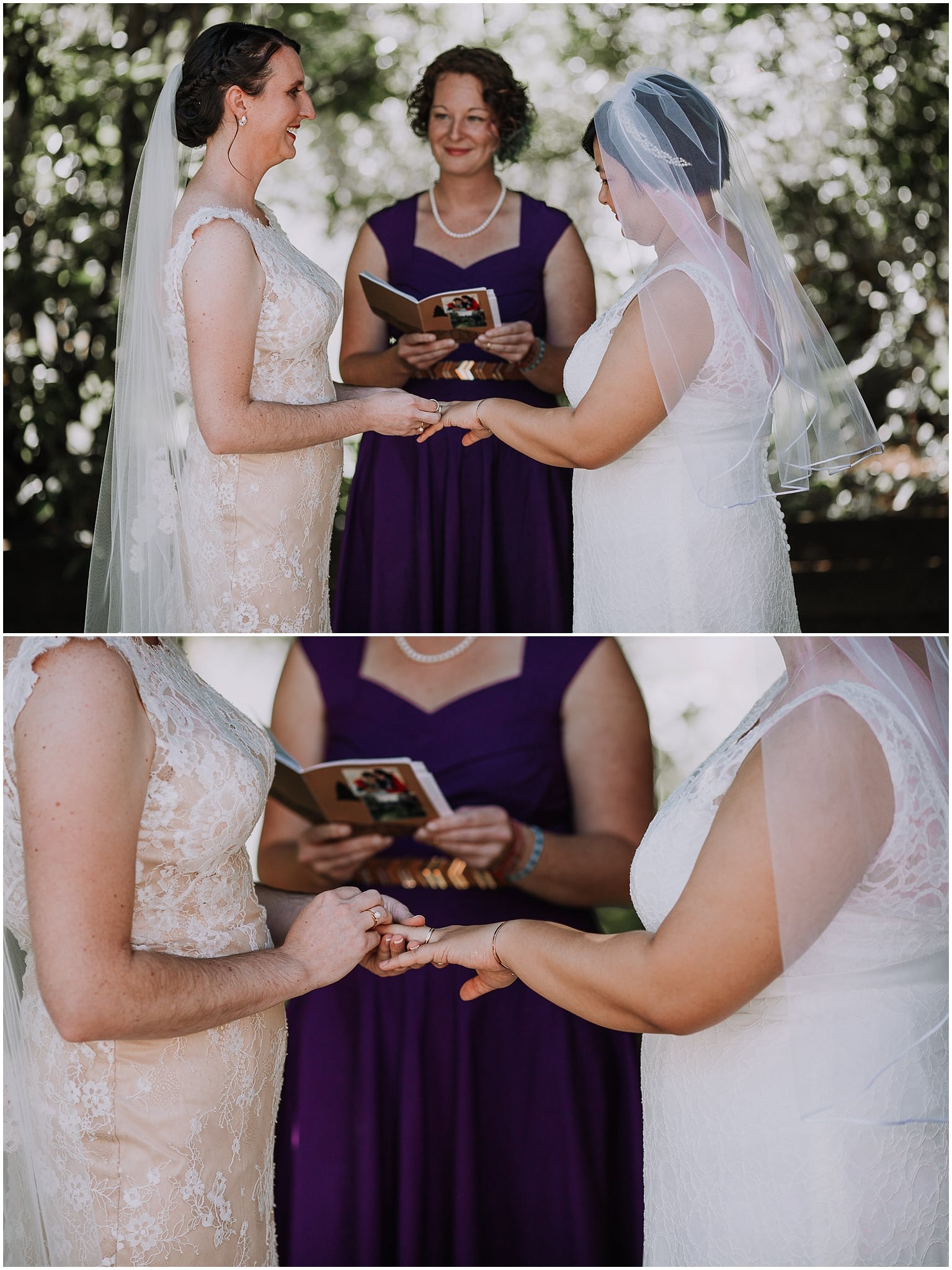 "Kim caught the moment beautifully"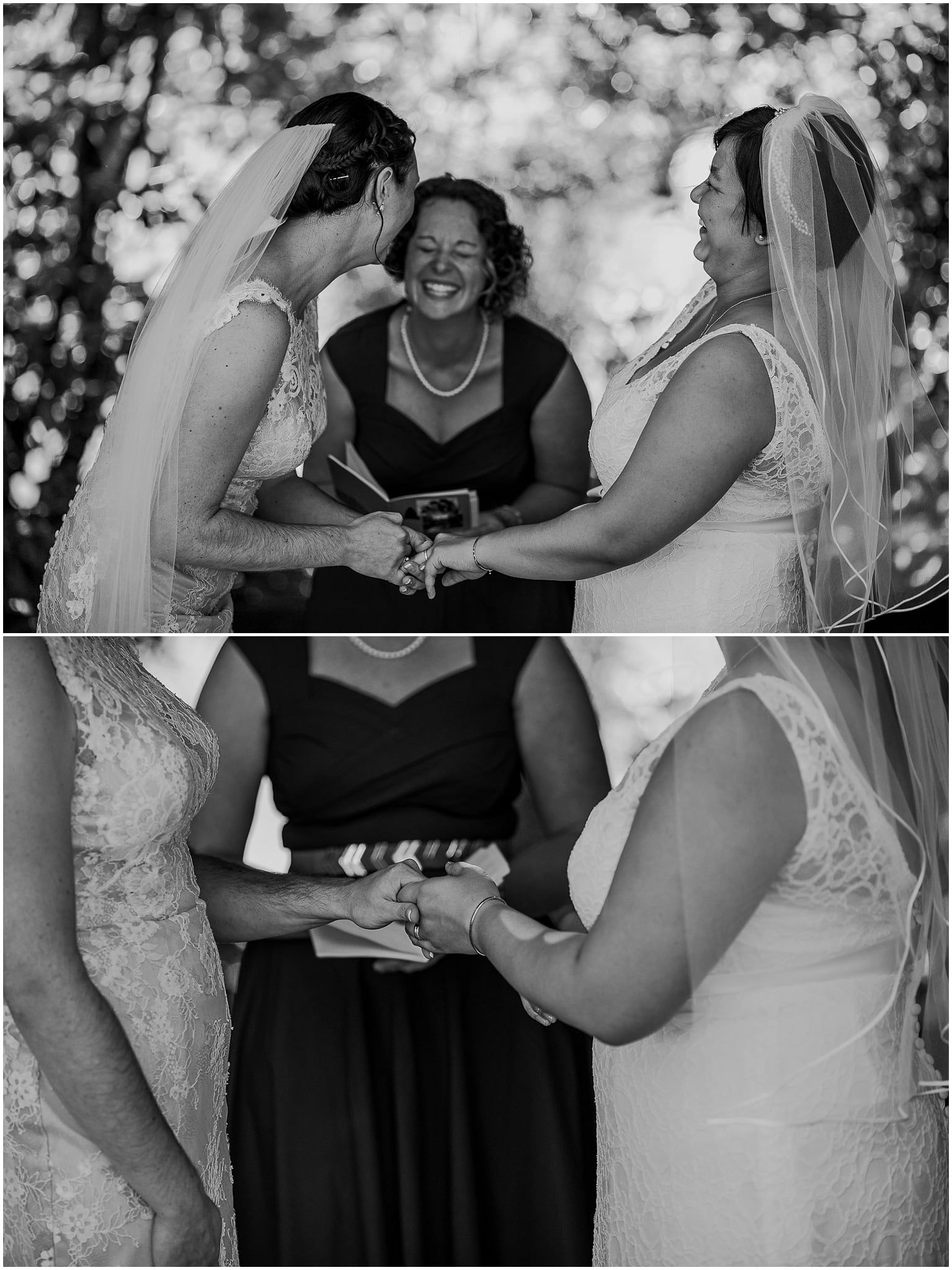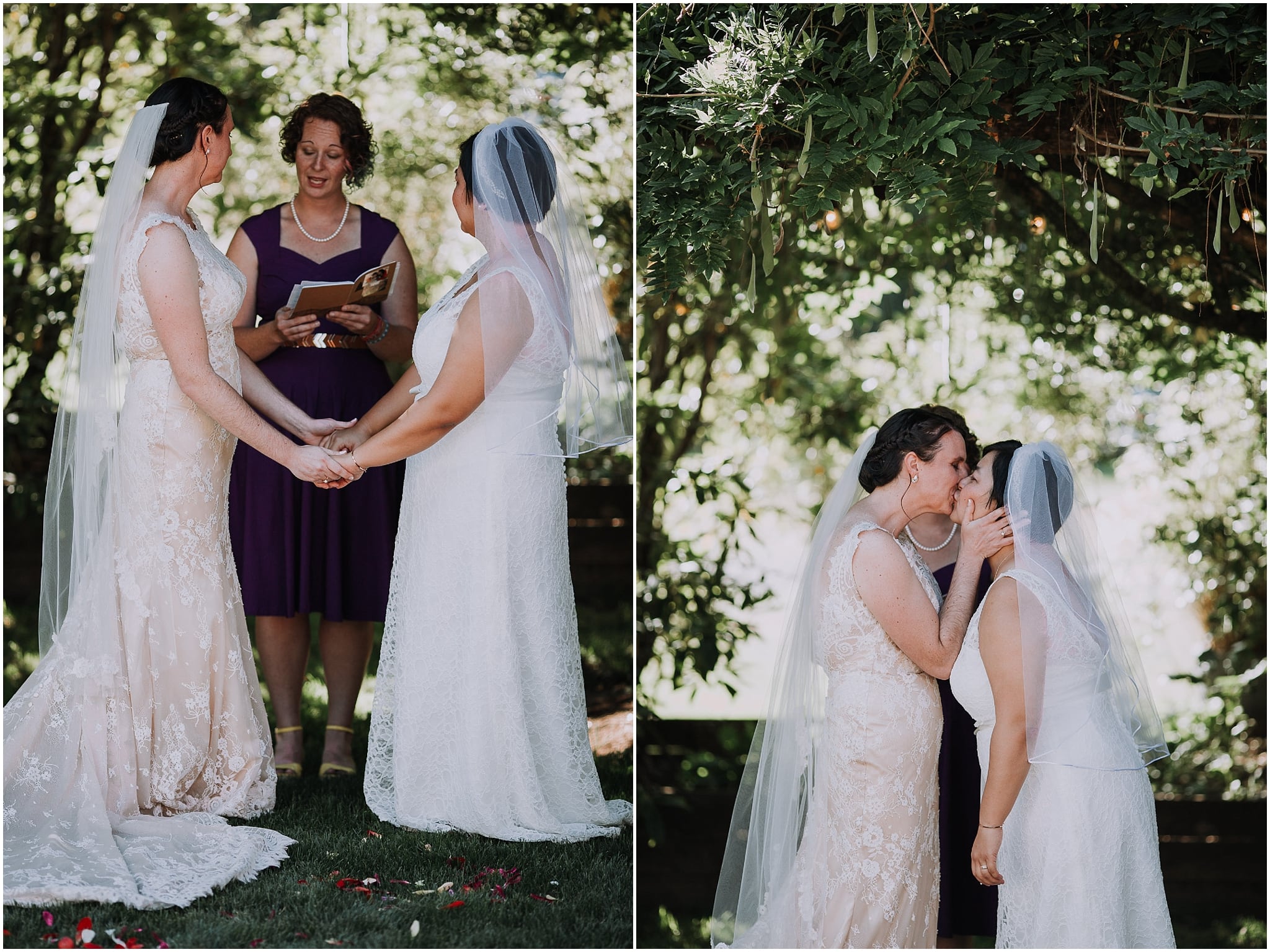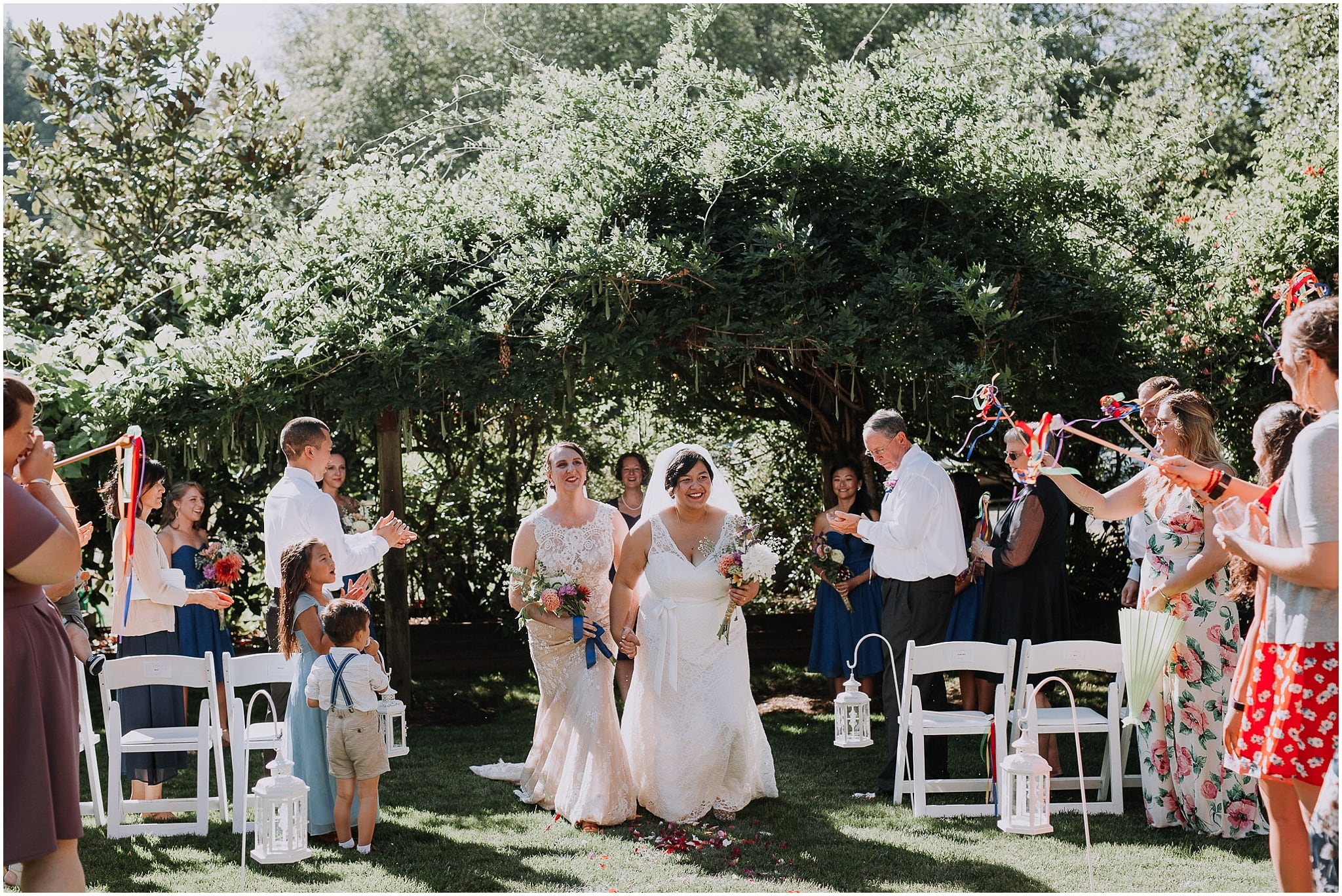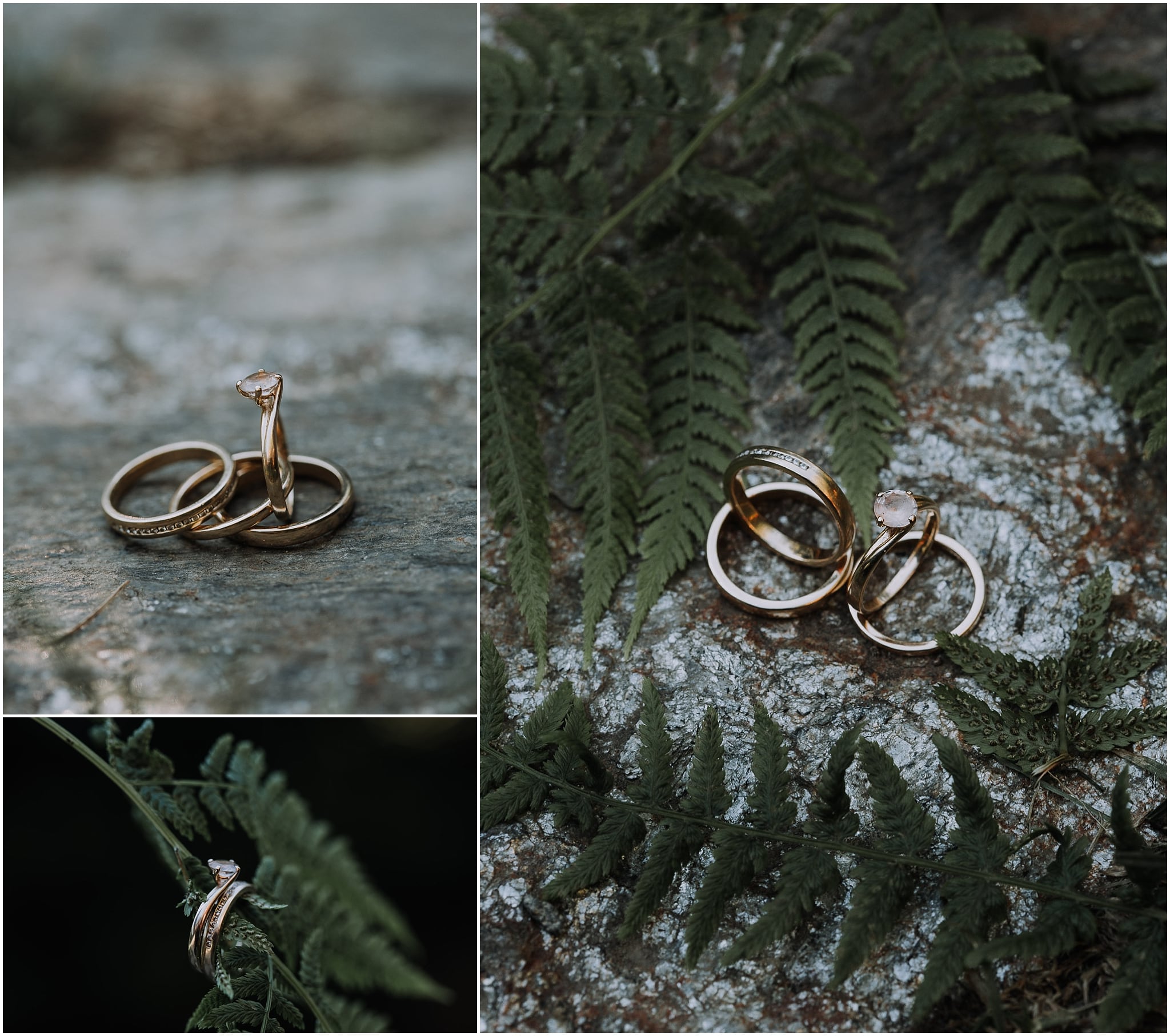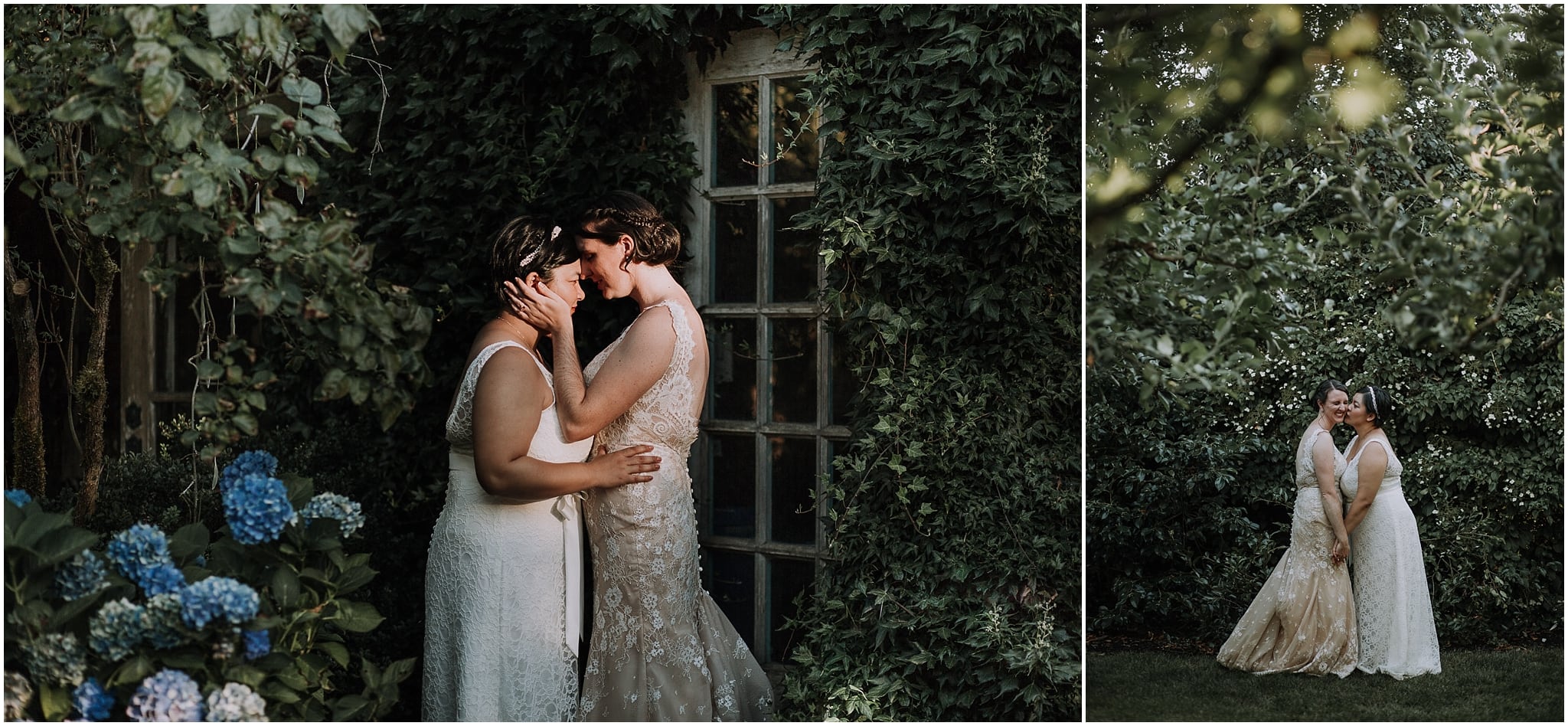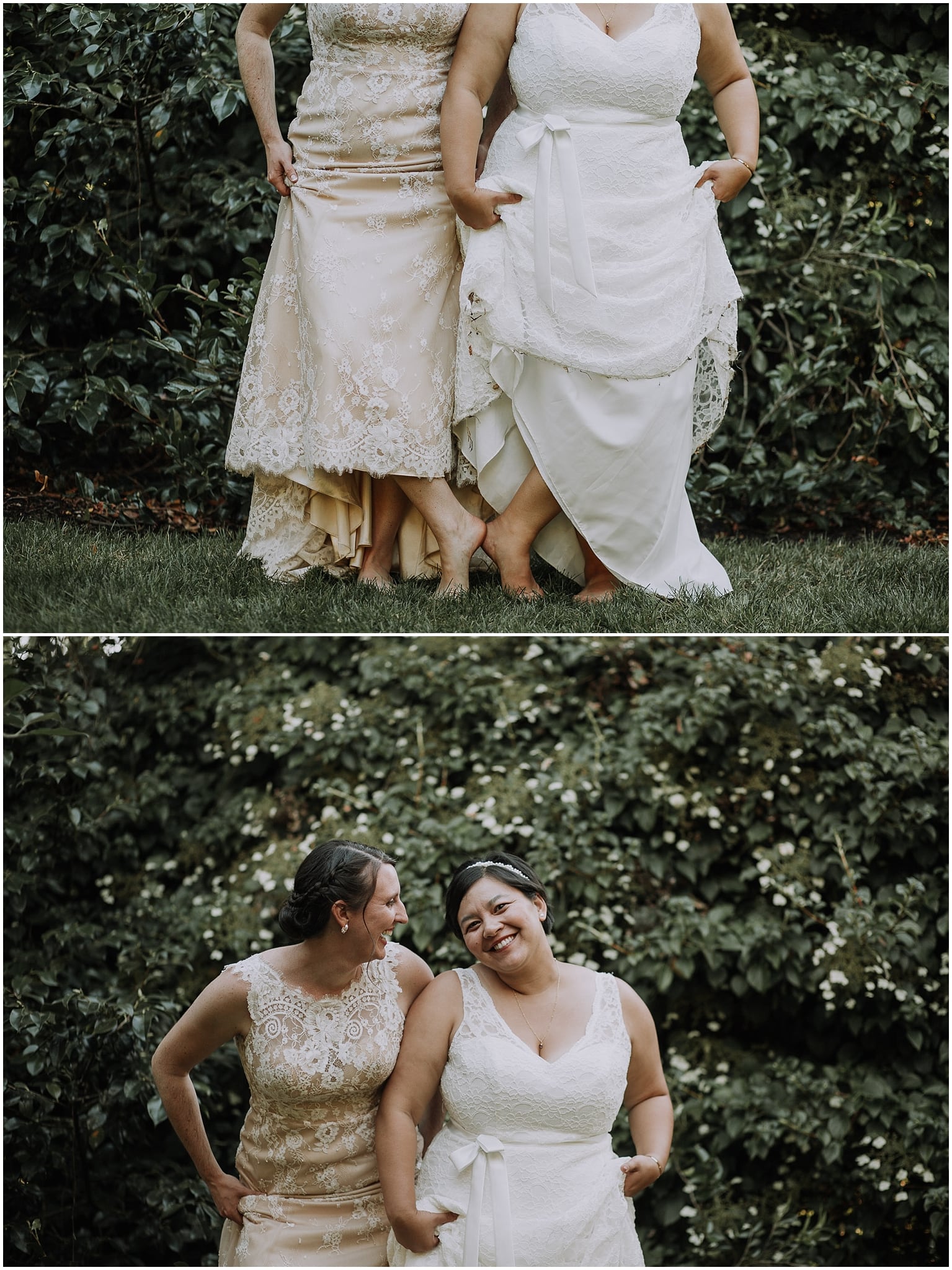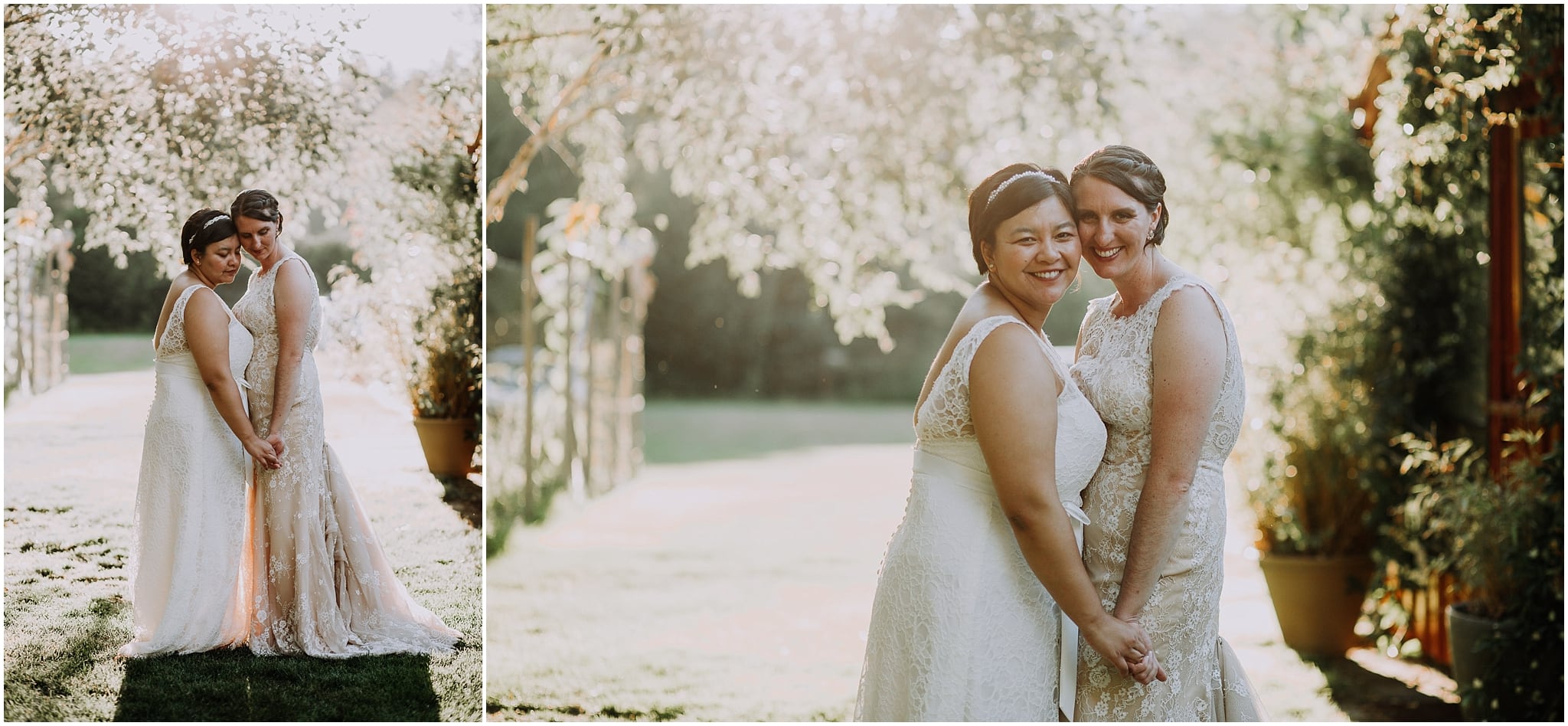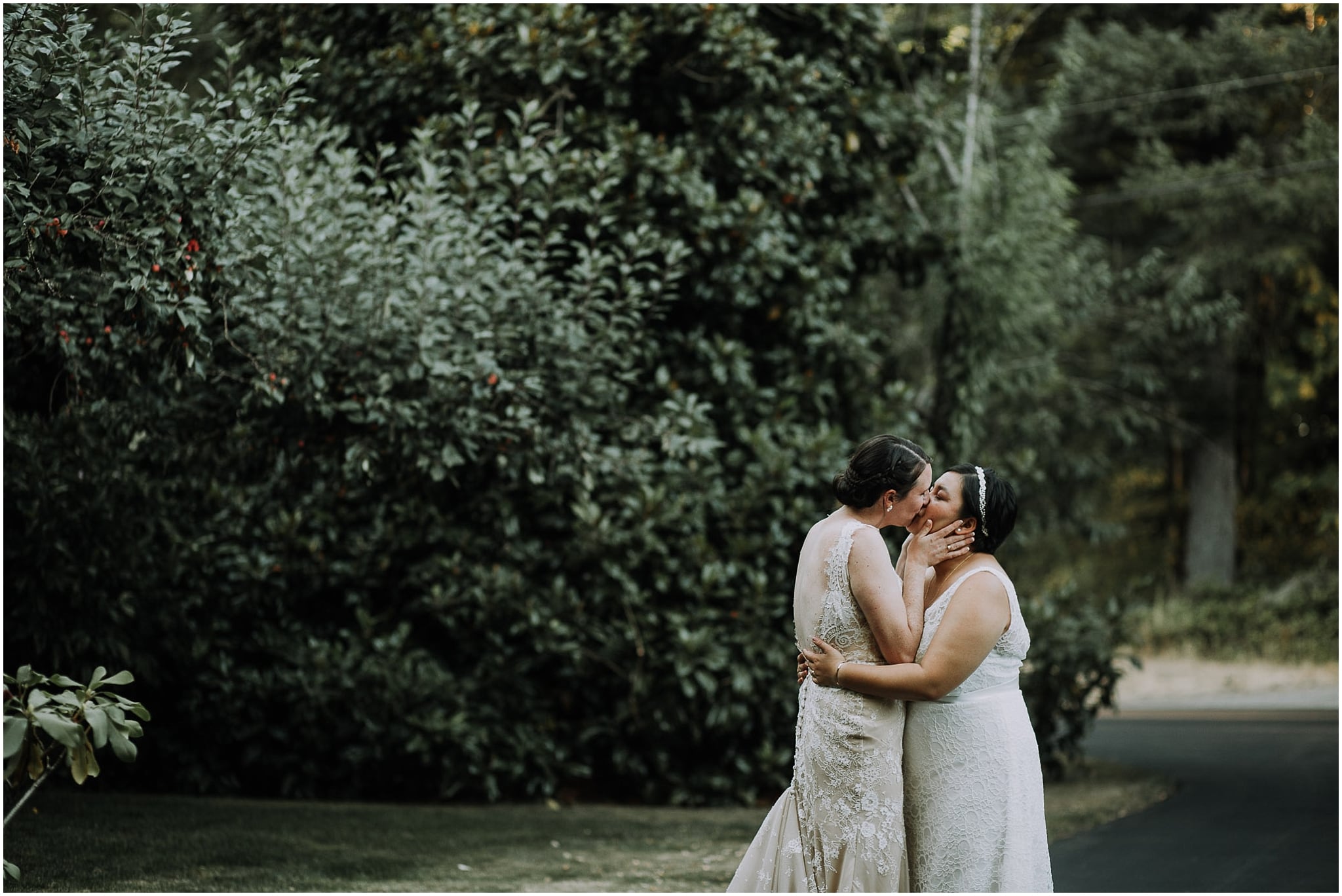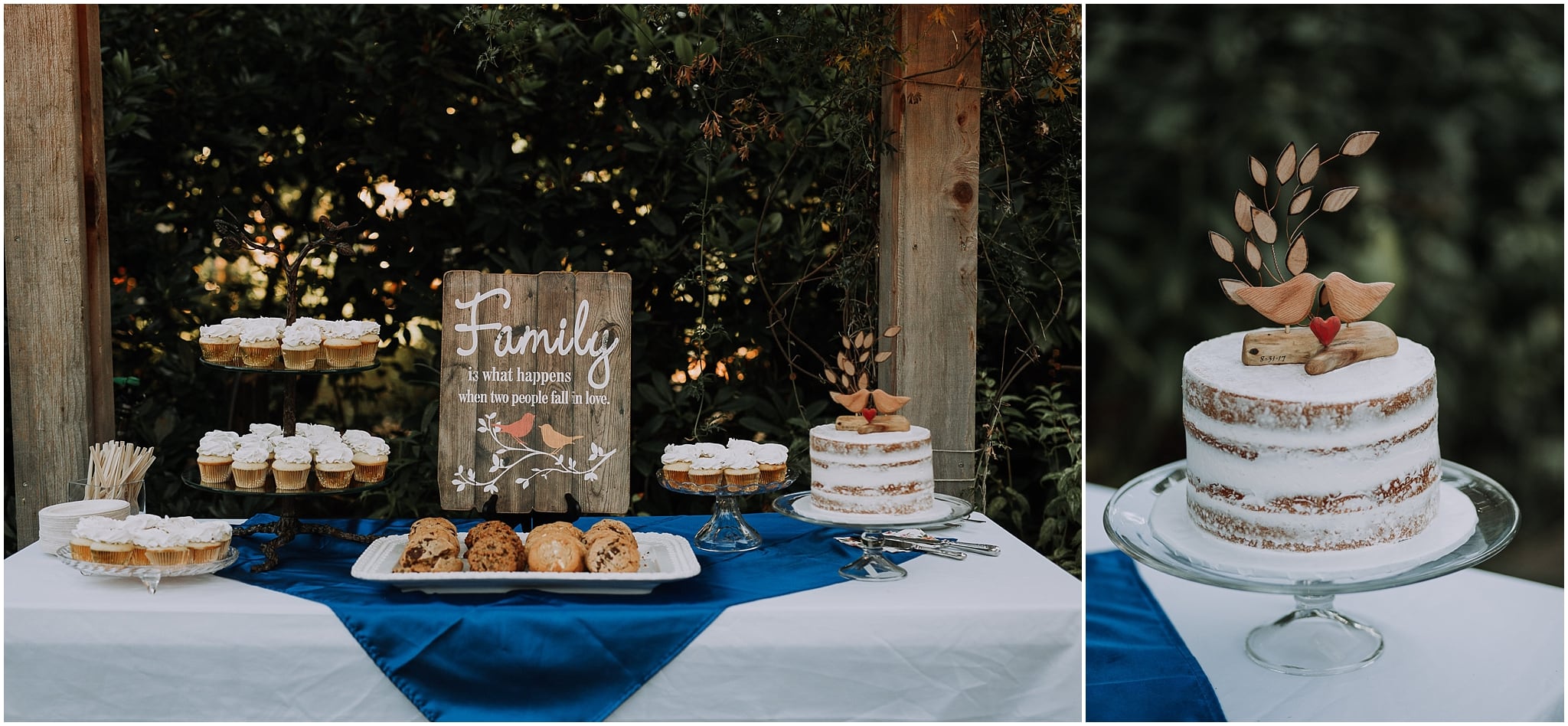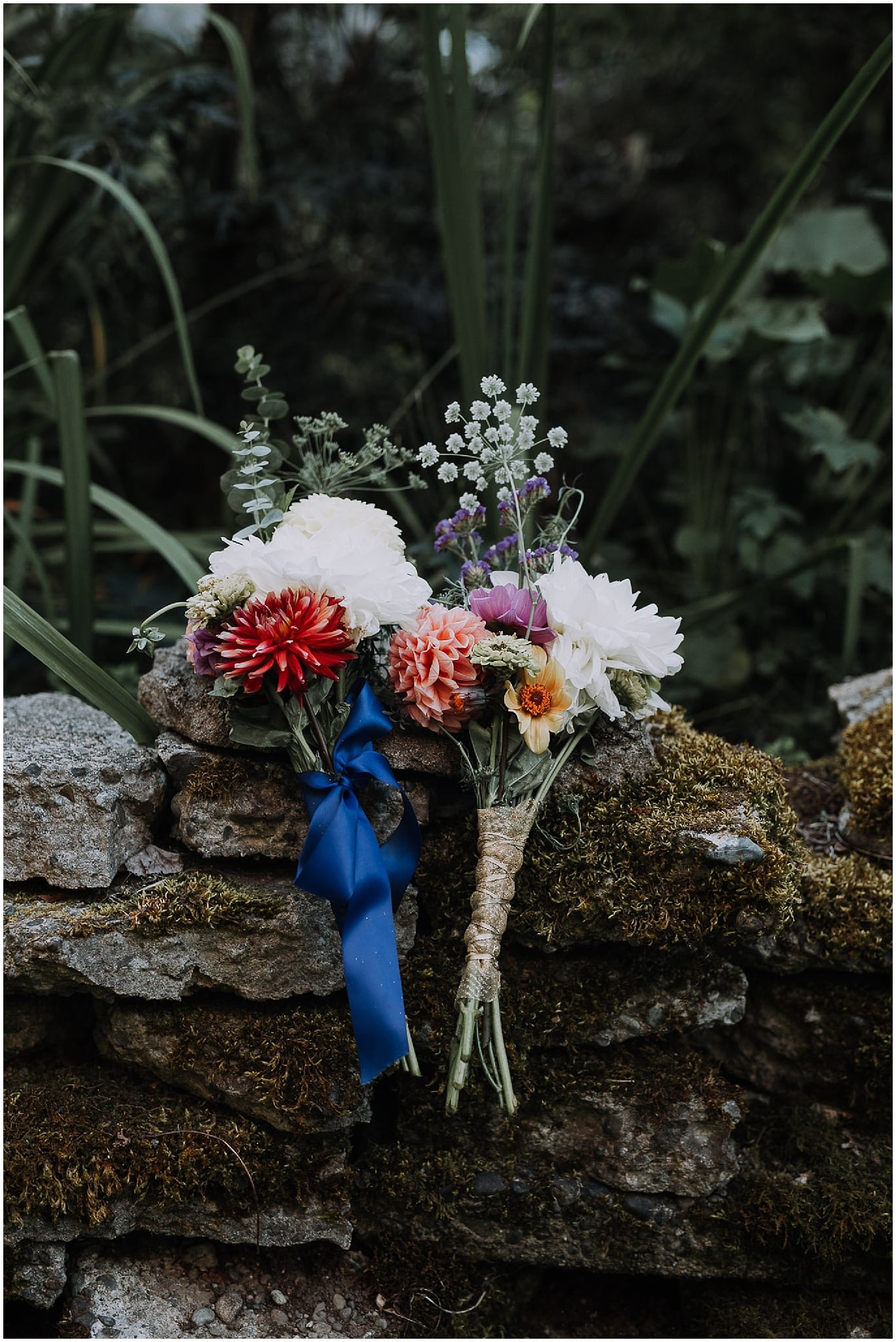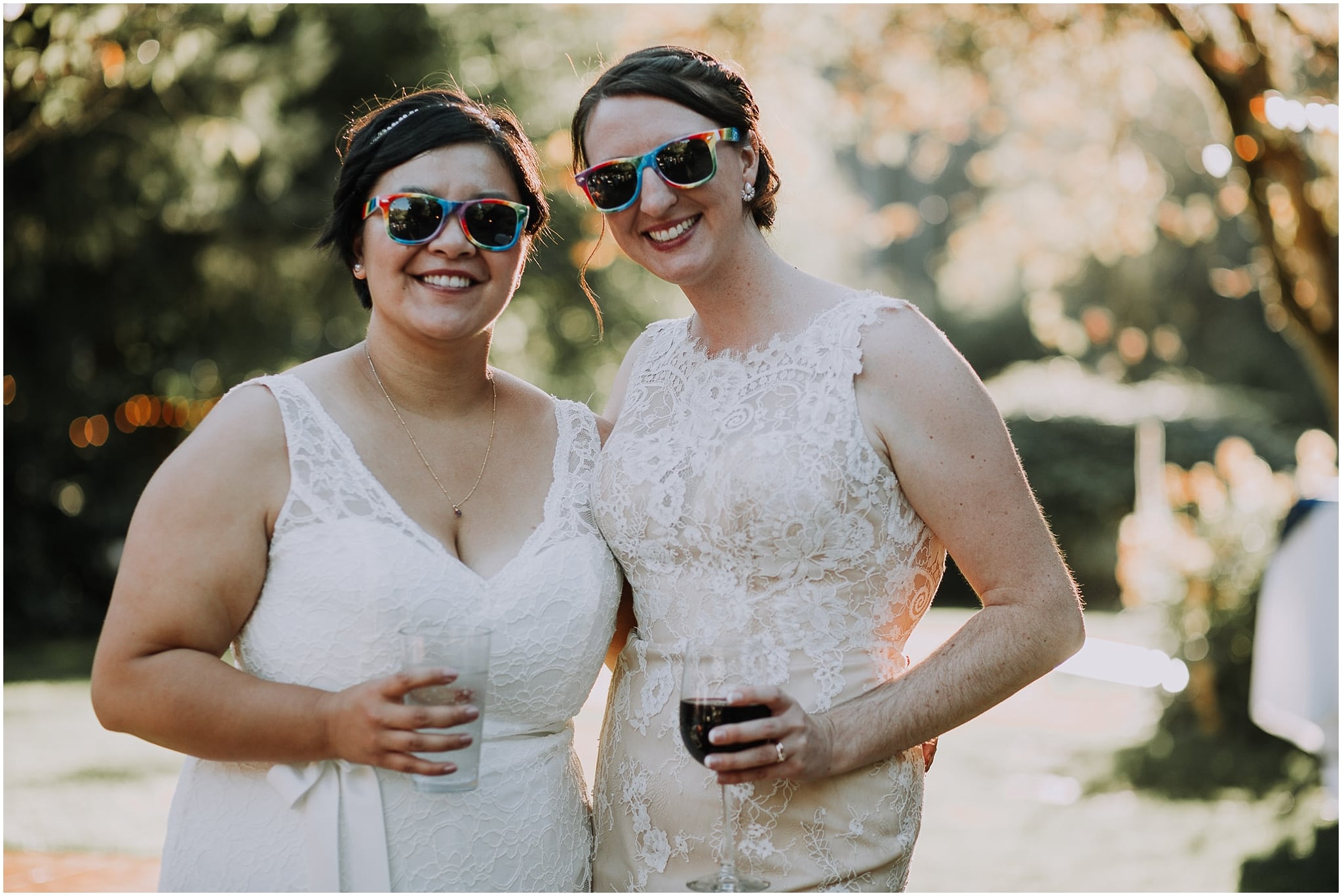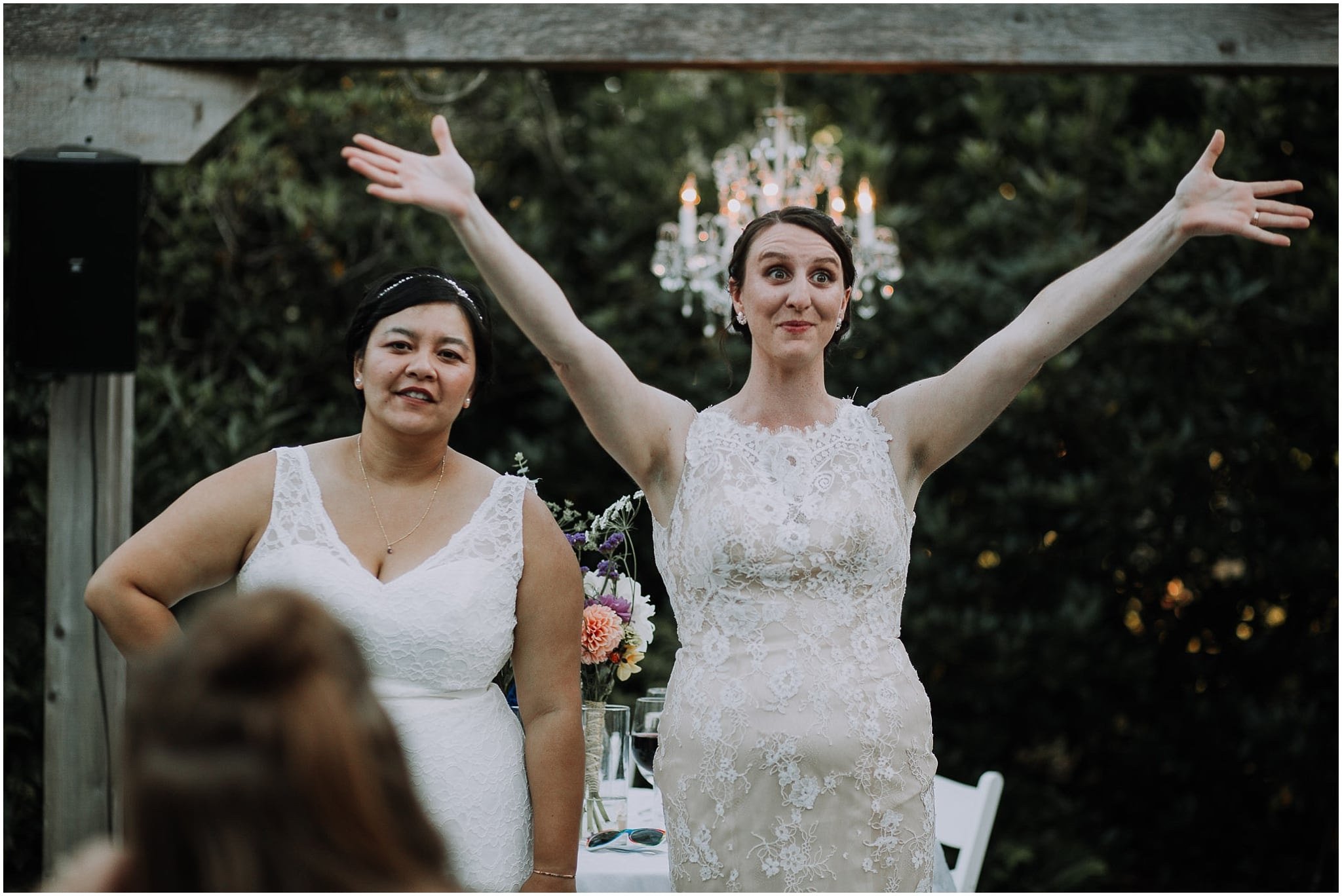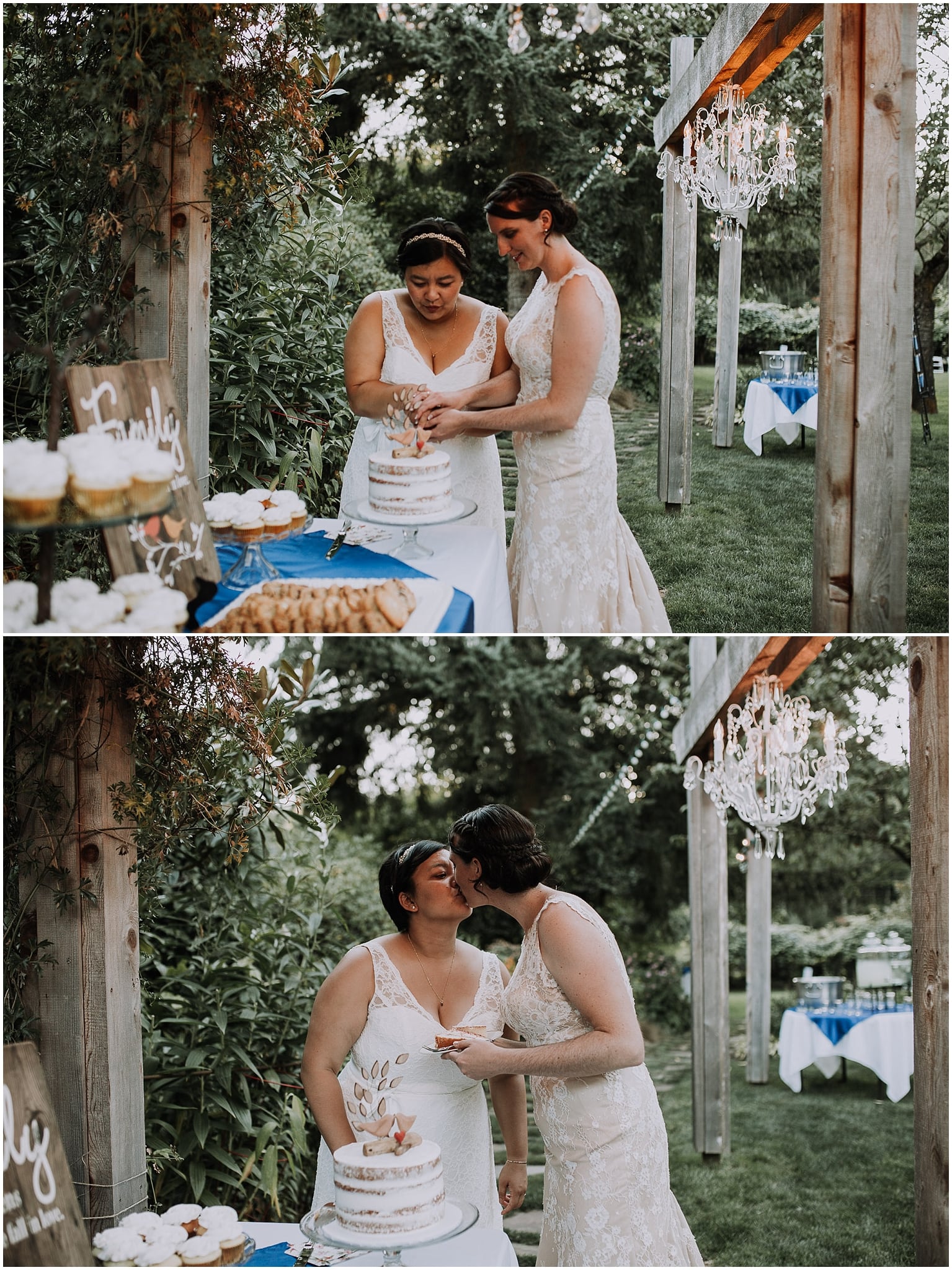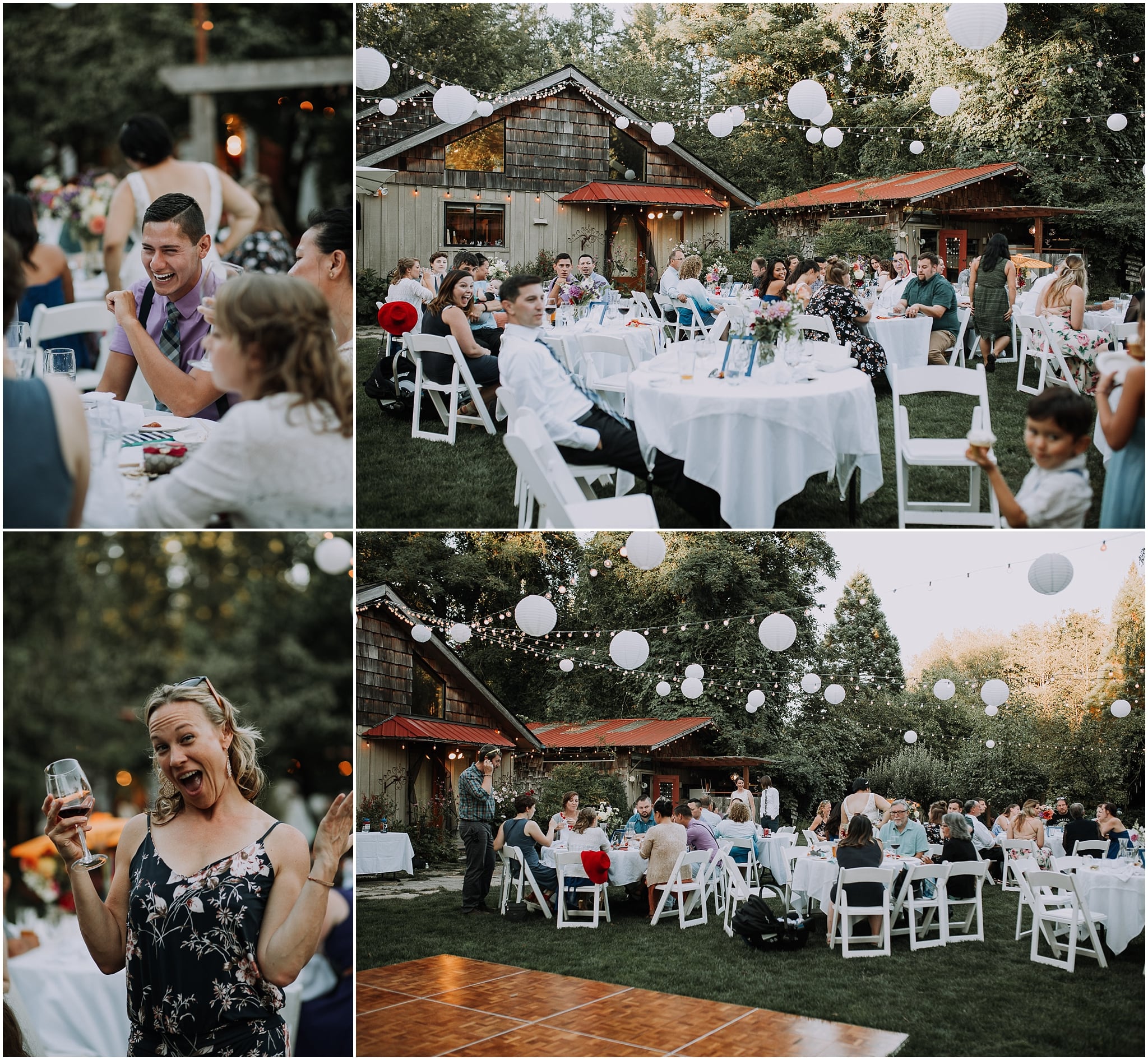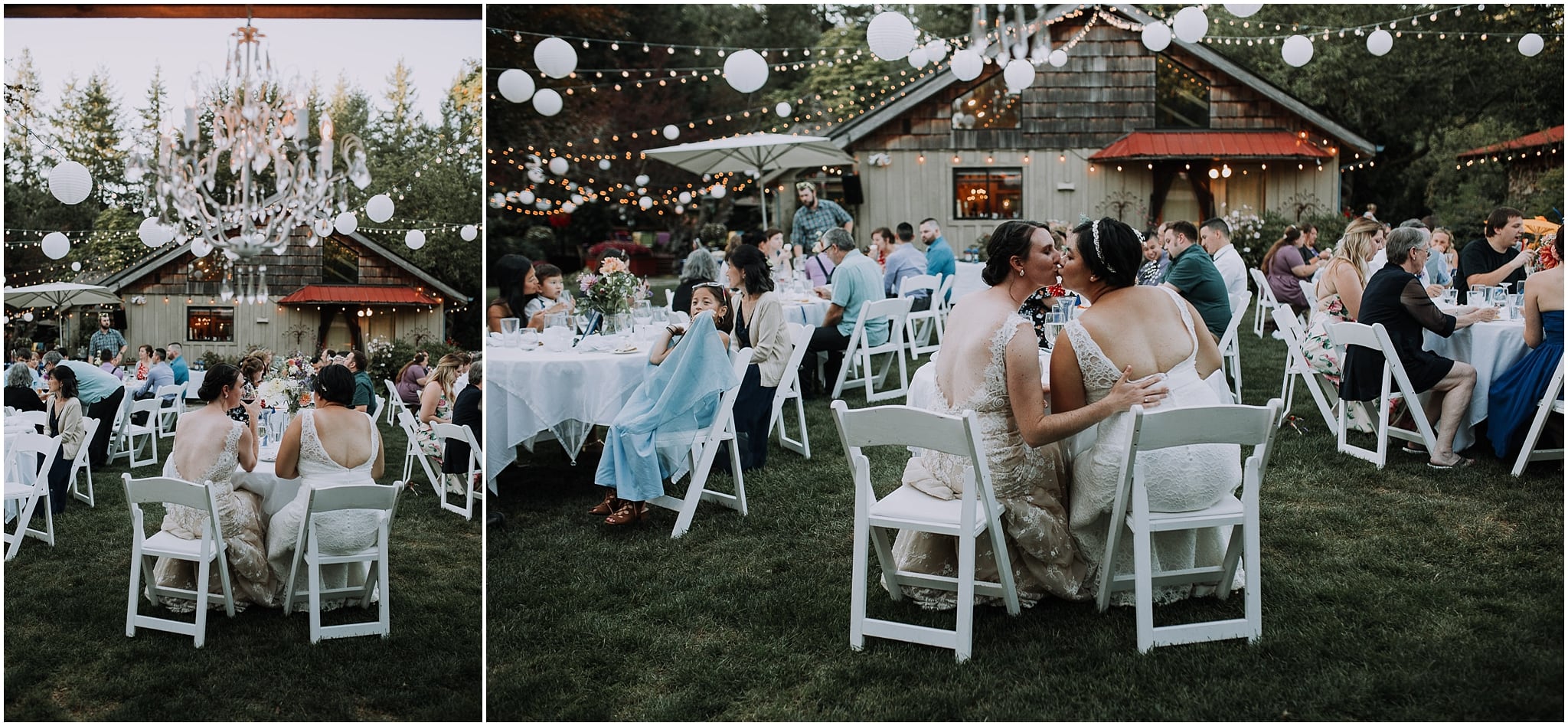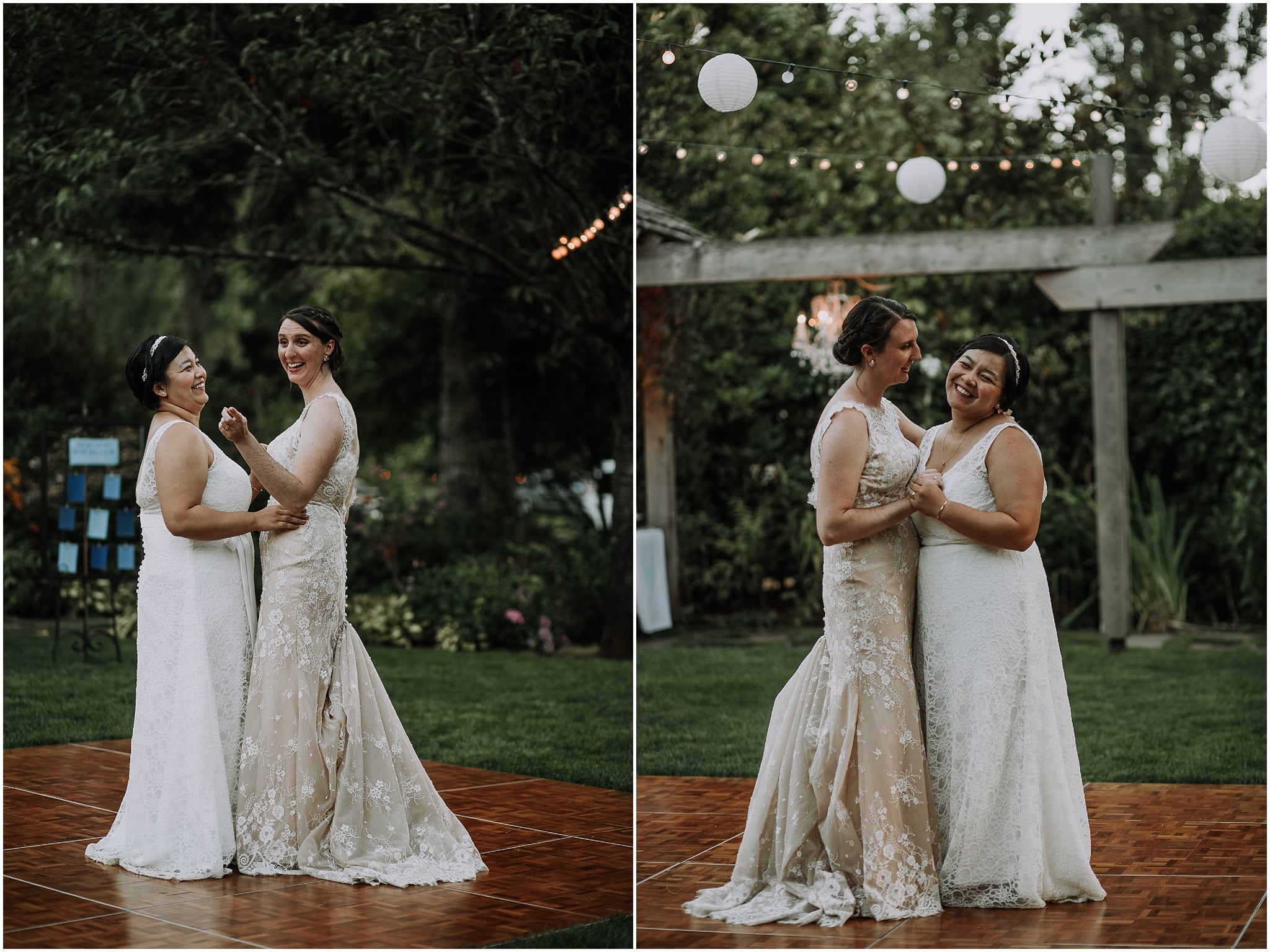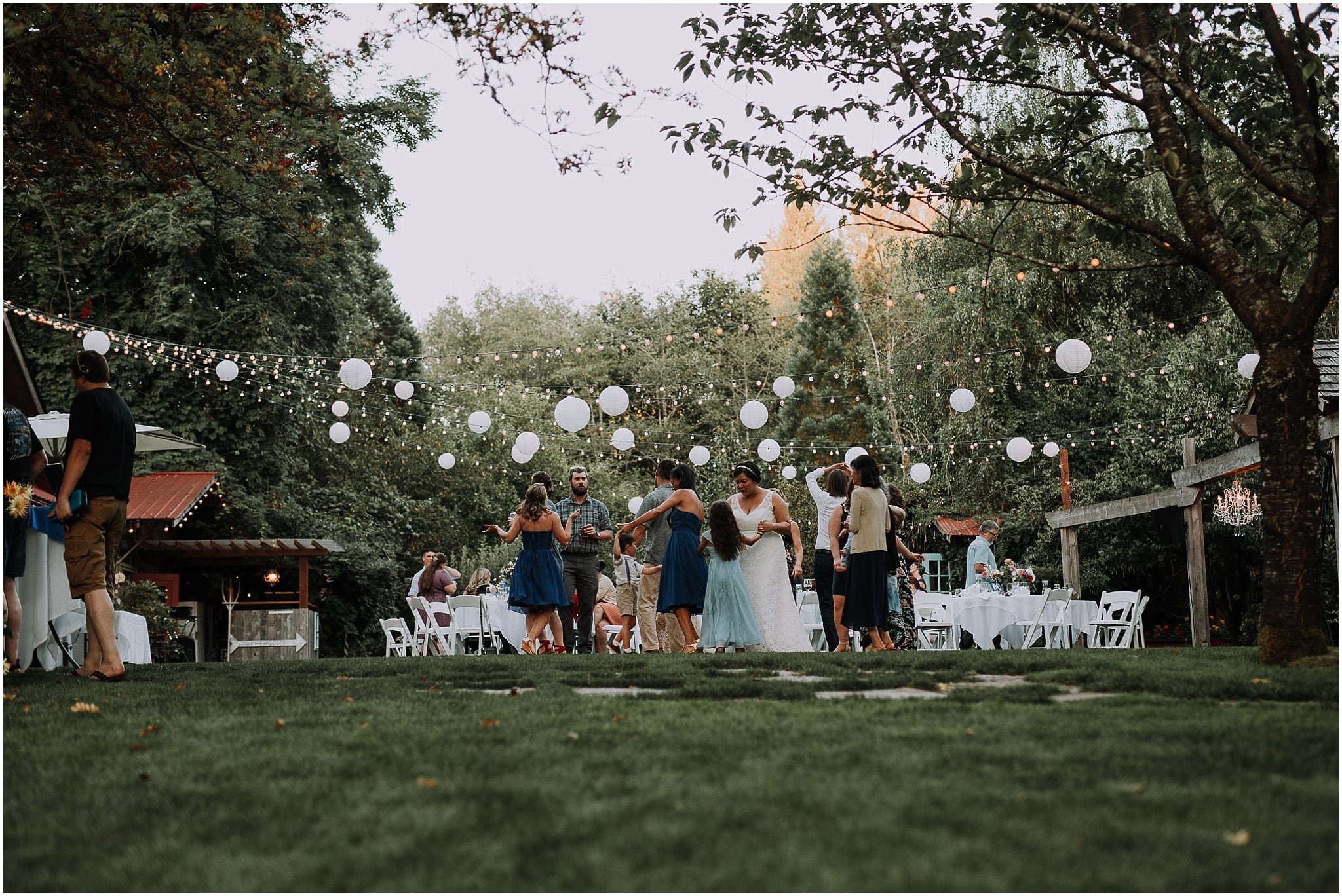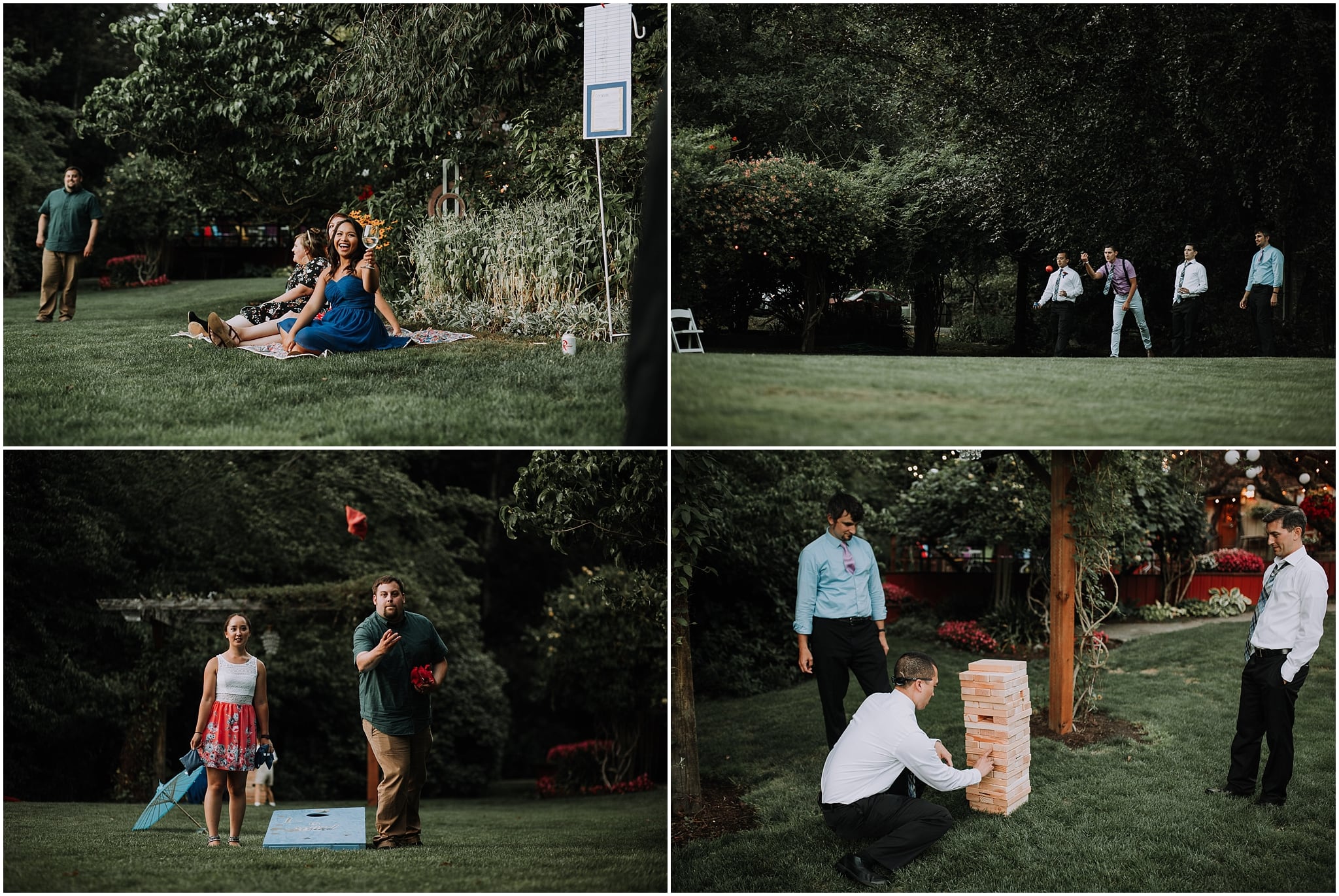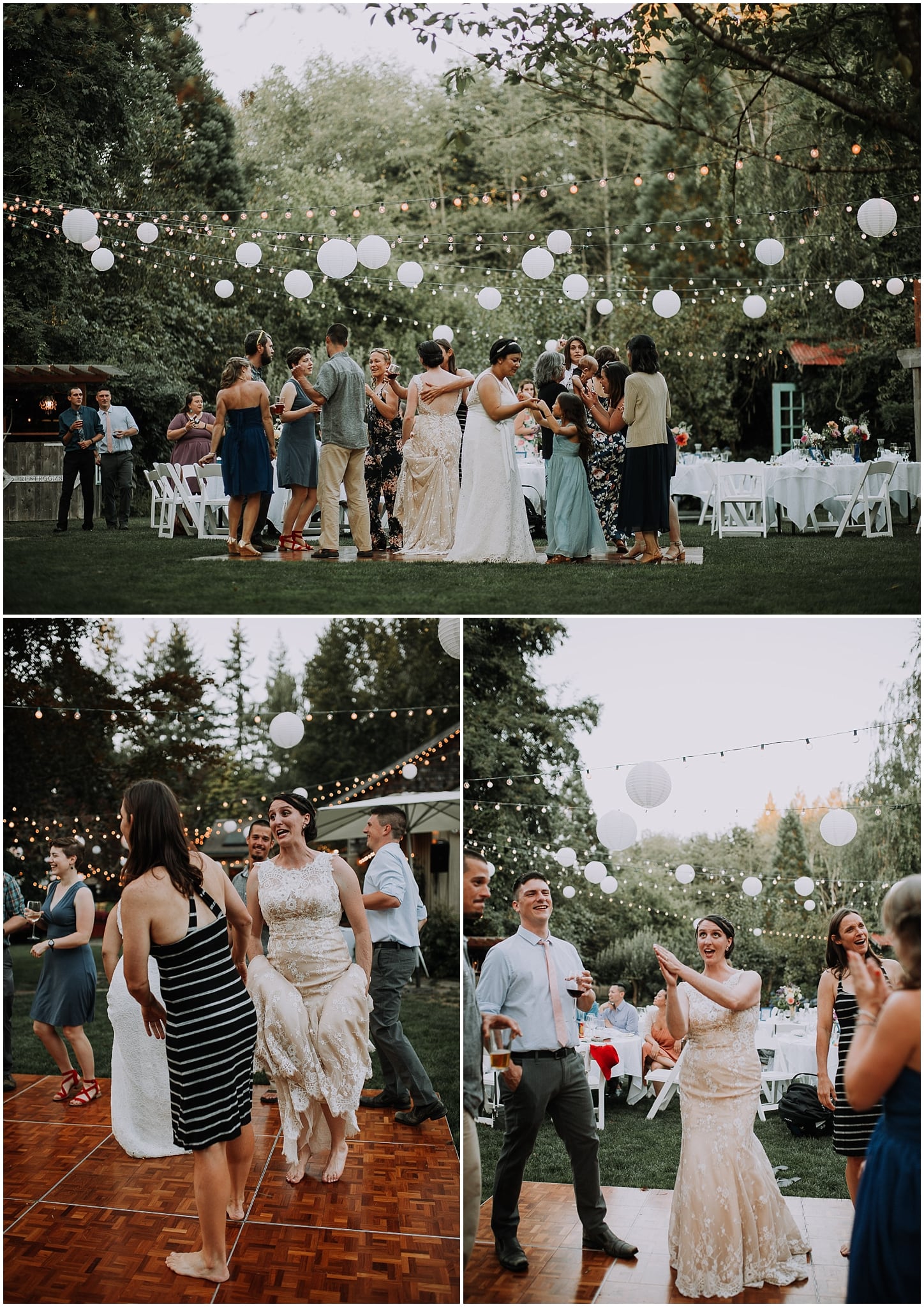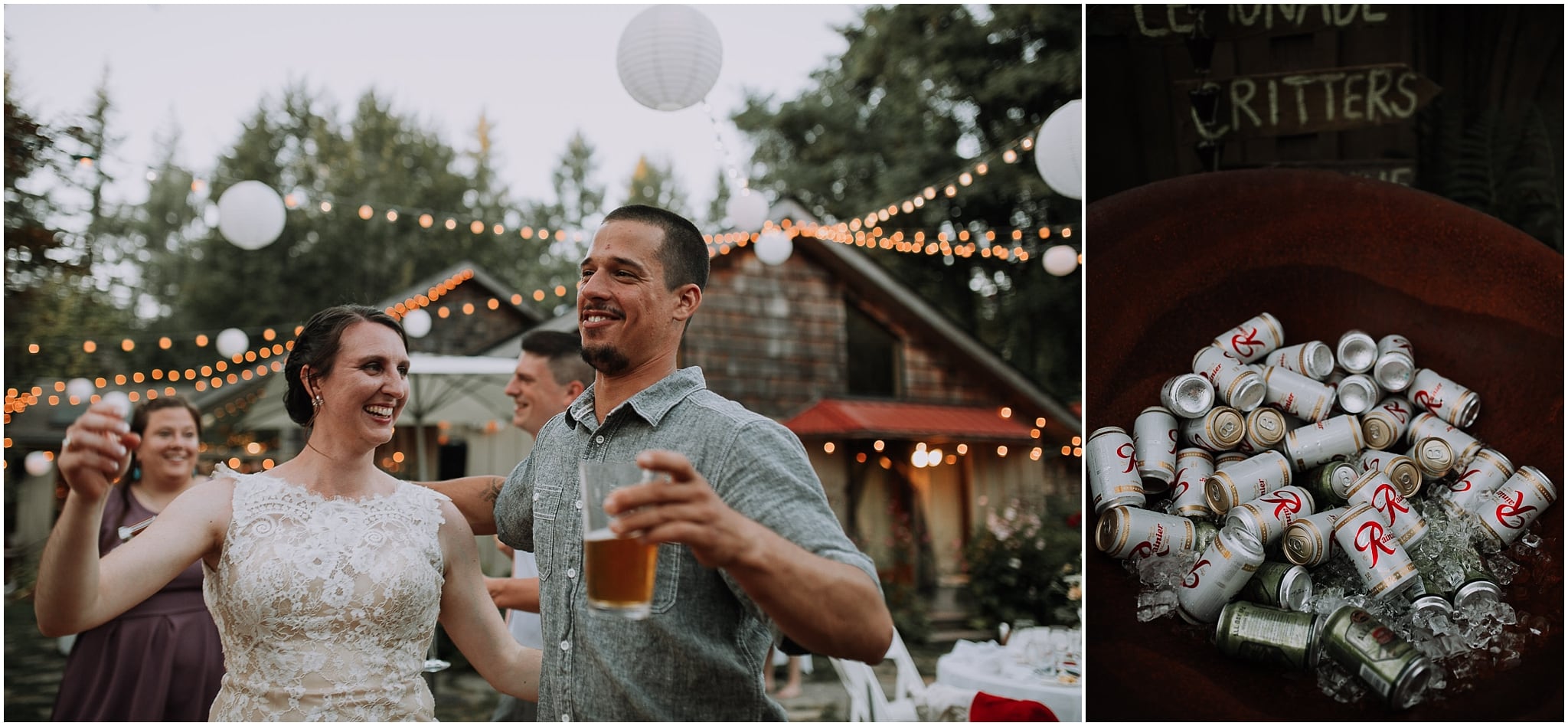 "Always remember it's 'our day'"
To see some of my other wonderful sessions, go look at my journal here.
I'm on Instagram constantly.  Find out why here.